Do you have your Universal Studios Itinerary ready so that you can Ride the movies and be a star?
This is (or was) Universal Studios Florida's claim to fame when it first opened.
You can still see remaining relics of the past, but things have shifted into dominant franchises of today.
Now, I am not a stickler of living in the past, but I still do miss classic attractions such as the ORIGINAL King Kong ride KONGfrontation.
..but we're not here for nostalgia.
Let's jump right into the best one-day itinerary for Universal Studios Florida
THIS POST MAY CONTAIN AFFILIATE LINKS. PLEASE READ MY DISCLOSURE FOR MORE INFO. Which means if you click on certain links, I may receive a small commission at no additional charge to you.
1. Purchase Tickets Online and Download the Park Map
Purchase tickets, download a park guide, and map out your day prior to coming to Universal Studios Florida.
All a part of your Universal Studios packing checklist, which you can read here.
Get up to 25% off of your Universal Orlando Vacation with Groupon TODAY!
2. Get an Early Start
Remember that the key to accomplishing this one-day adventure is to arrive at Universal Studios early.
Try to arrive forty-five minutes prior to the gates opening. If eligible for early park admission, then take advantage of the opportunity.
Hipster Power Tip: Map out your day and make a list of your must do favorite attractions. Here are the best rides at Universal Studios Florida!
3. Discover Minion Land
Begin in Minion Land and head towards Despicable Me. This 3-D simulator ride is based off the hilarious animated movies.
It's one of Universal's most popular rides, so you'll want to do this one right away or at the end of the day.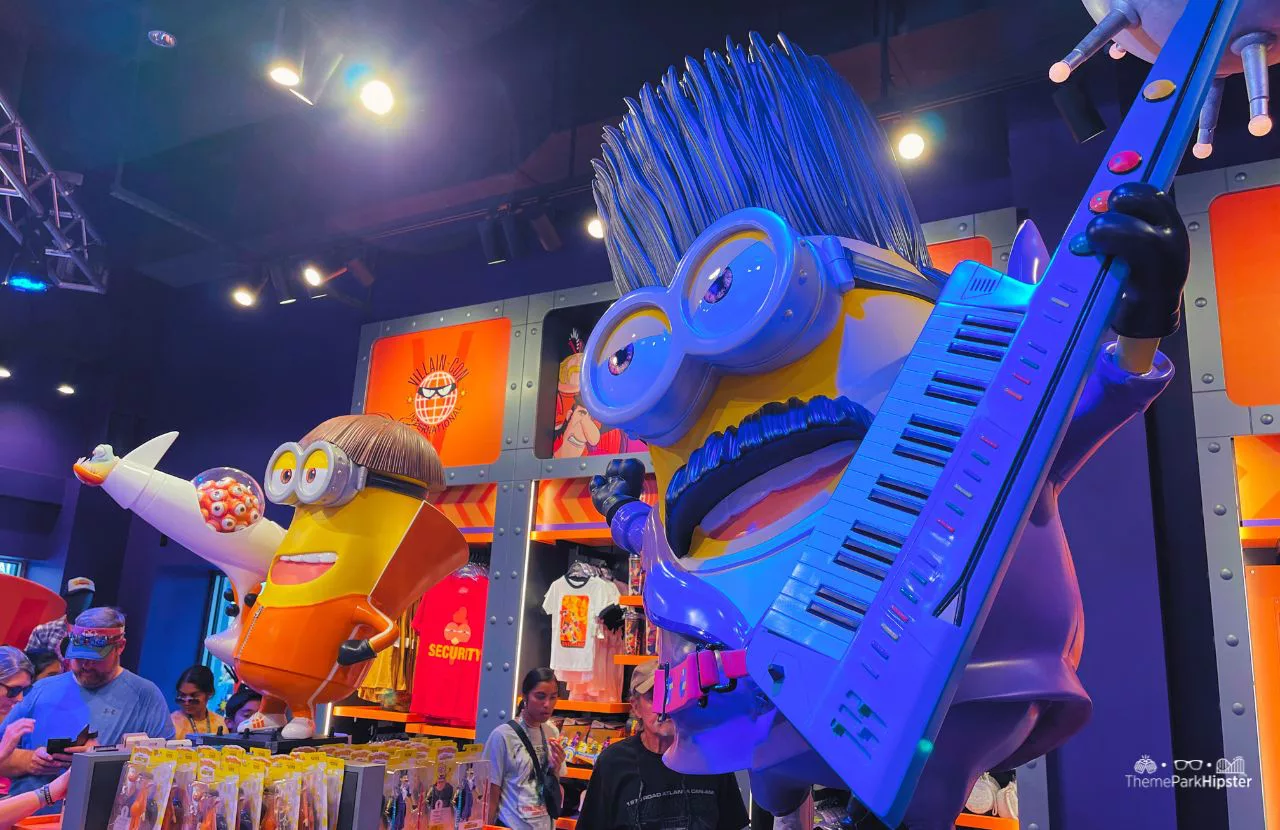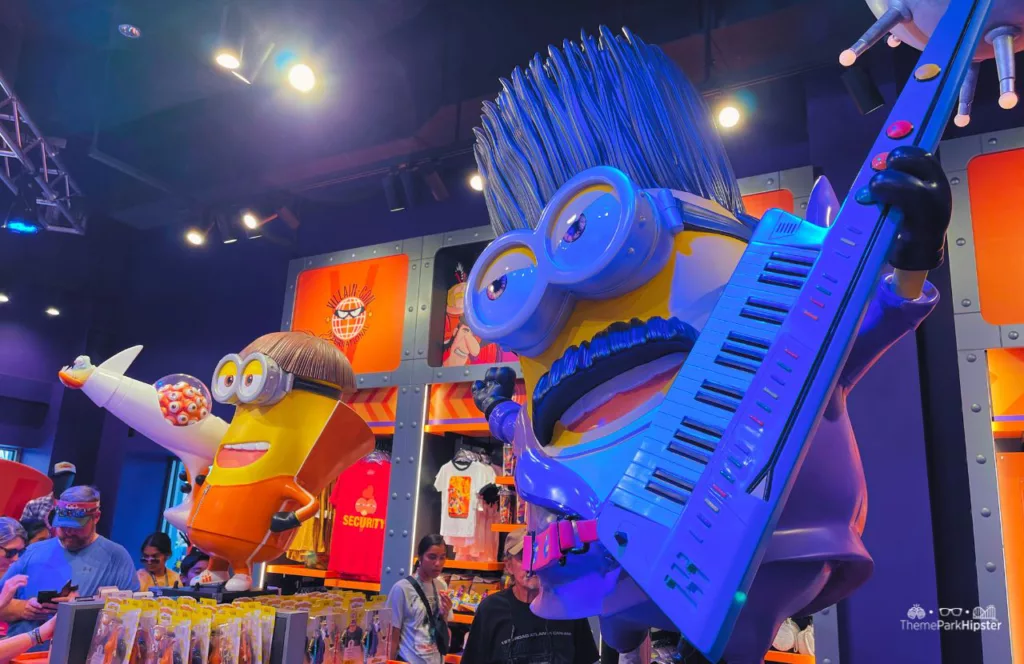 There are also new and exciting attractions and experiences that you can enjoy while in Minion Land such as:
Illumination's Villain-Con Minion Blast
Minion Café
Bake My Day
Freeze Ray Pops
Pop-A-Nana
Super Silly Store
Character Meet-and-Greet at the Illumination Theater
Hipster Power Tip: You can judge the busyness of the park by looking at the wait time for Despicable Me. If the wait time is above 60-minutes, expect for a crowded day at Universal Studios.
4. Party on the Hollywood Rip Ride Rockit Roller Coaster
On this high speed steel coaster, you choose the musical soundtrack to take you through the thrilling drops, twists, and turns.
It's one of the fastest rides at Universal Orlando Resort and it's also an opportunity for you to get some great views of the park. That's if you have you eyes open 🙂
Just be sure to use the Single Rider Line option if you're on a solo Universal Orlando trip!
5. Ride Race Through New York Starring Jimmy Fallon
This is one of the rides where you can take a break from the Florida heat and join Jimmy Fallon from the Tonight Show as he takes you flying through all of the famous attractions of New York city!
Just know that completing the Race through New York attraction takes a while since you'll need to go through the pre-show before you get on the actual ride.
Hipster Power Tip: Put 35 minutes aside to complete this attraction once you walk through the doors.
6. Join the Cause and Ride Transformers
Transformers: The Ride-3D is another 3-D motion simulator just like the Spider-Man ride over in Islands of Adventure.
On this journey you will head into the headquarters of NEST (Non-biological Extraterrestrial Species Treaty) to learn how to battle the Decepticons.
The Single Rider Line option is available here and perfect if wait times are greater than 30 minutes.
ORDER NOW to secure your Universal Studios theme park ticket! GET MY TICKETS.
7. Conquer the Revenge of the Mummy Roller Coaster
This is my favorite ride at Universal Studios Florida!
Revenge of the Mummy is an indoor roller coaster dark ride. It is highly themed with props prompting you to believe you're on the set of the Mummy movie.
The wait time for my favorite ride is always pretty decent. It rarely goes beyond 40 minutes, unless it's a super crowded day.
Since Fast and the Furious is near this ride, I recommend riding it right after you get off Revenge of the Mummy.
Or you could just skip the Fast and Furious ride and head directly to Diagon Alley…just saying.
Hipster Power Tip: The queue for the Revenge of the Mummy attraction has wonderful interactive effects. If the wait time is low, then skip the Single Rider Line and go through the regular queue.
8. Explore the Wizarding World of Harry Potter Diagon Alley
Prepare to spend quite some time exploring this magical section of Universal Studios. Diagon Alley is the second installment of the Wizarding World of Harry Potter.
The other portion is located within Islands of Adventure (Hogsmeade).
Here's Your Personal Diagon Alley Universal Studios Itinerary:
9. Have Lunch at The Leaky Cauldron
It's time to take a break and enjoy a delicious lunch. Here you can grab traditional British food as you're whisked away into the magical world of Harry Potter.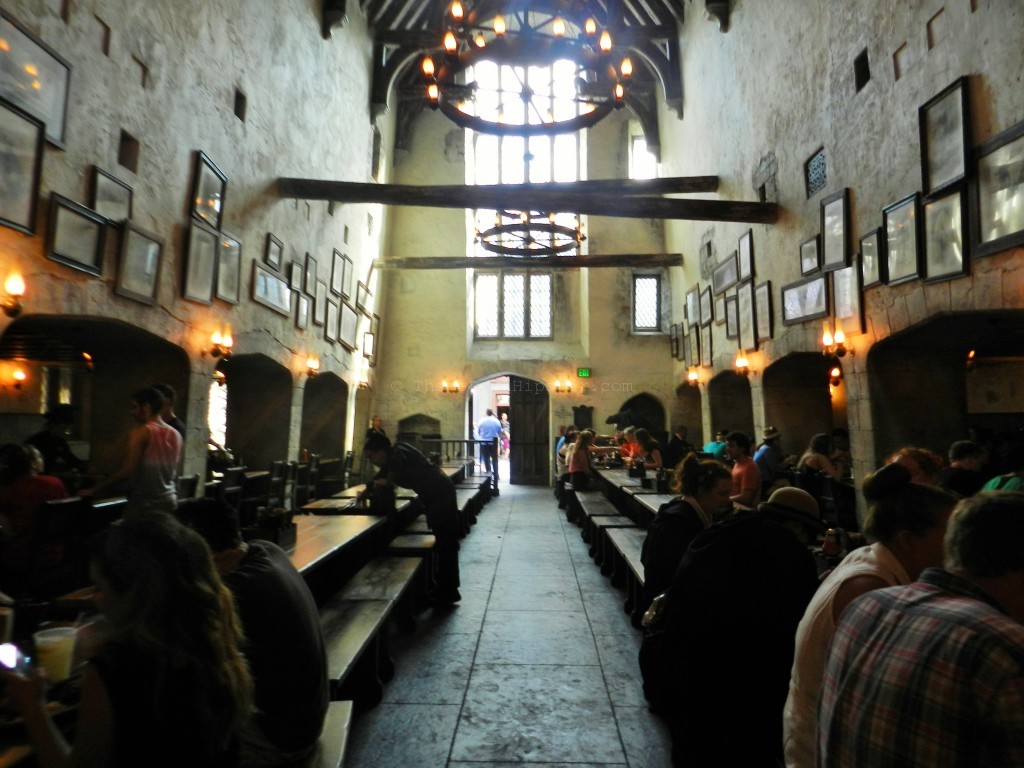 Hipster Power Tip: Stay onsite at one of the resorts that include Express Passes as a perk. This will allow you to skip the lines and make your day much smoother and easier.
You will also be able to enjoy every attraction within in decent amount of time.
10. Ride Men in Black Alien Attack
This is an interactive point and shoot laser ride. Similar in style as Buzz Lightyear Space Ranger Spin over at Disney's Magic Kingdom.
I suck at this ride, but you can do much better than me.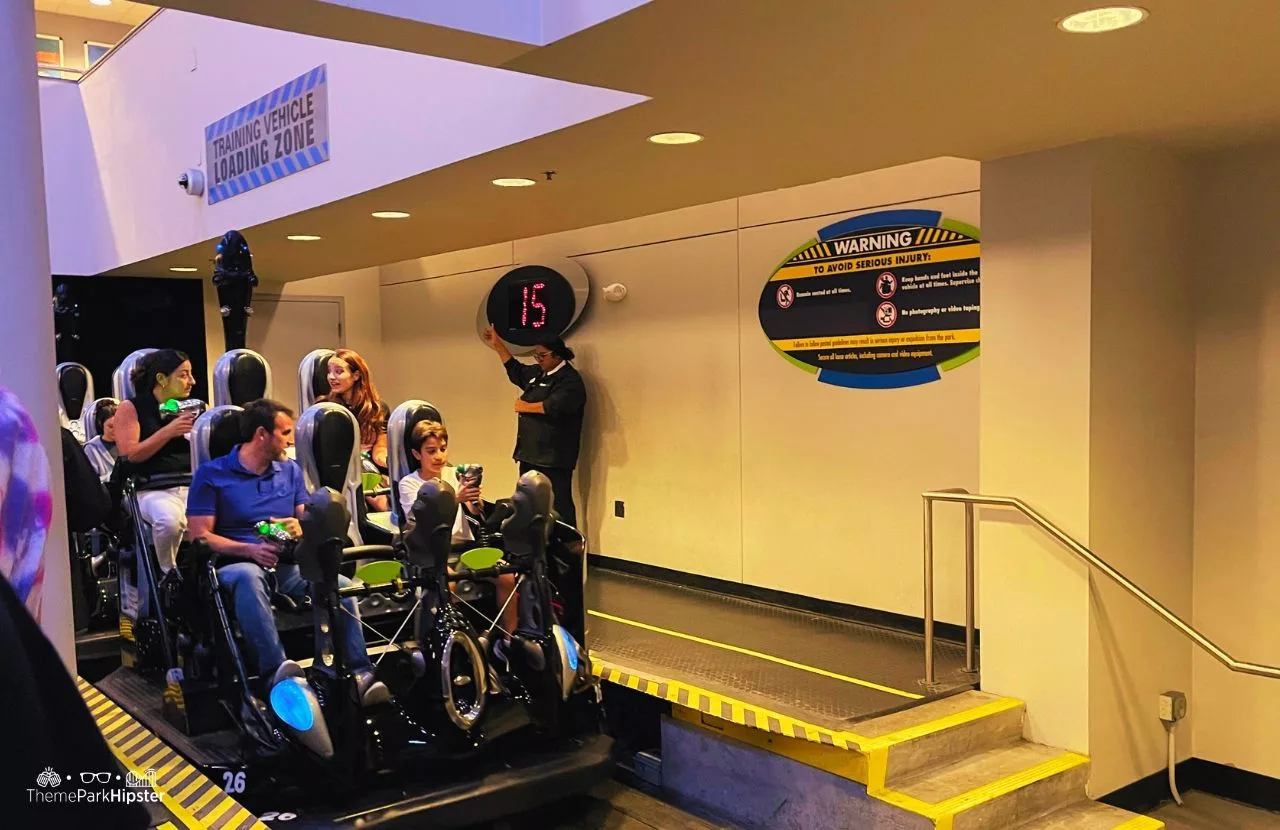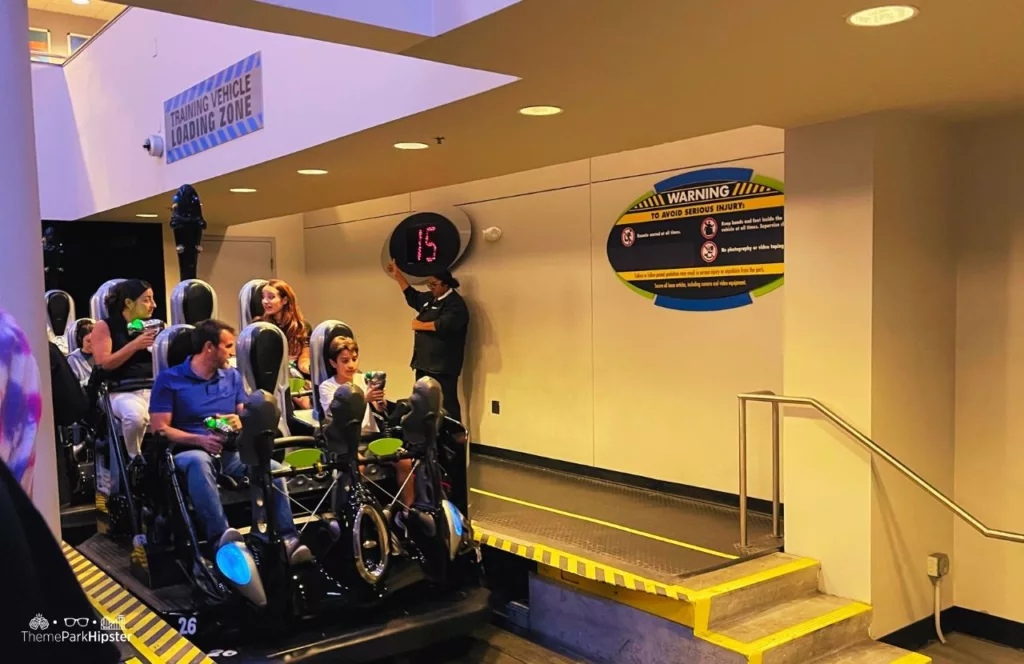 The laser guns are on auto-fire, which means if you hold the trigger down the entire time, then your score can go higher.
Hipster Power Tip: To get the bonus 100,000 points, press the flashing light in front of you when you hear Rip Torn say the "b" in "Hit the red button."
11. Explore Springfield U.S.A.
The Simpson-inspired section of the park is very lively and so much fun. While you're over there you'll want to ride the Simpsons Ride and Kang & Kudos' Twirl 'n' Hurl.
The Simpsons Ride will take you on a whimsical, snarky tour through Krustyland's Theme Park.
It's a simulator thrill ride that lasts about five minutes with 10 minute pre-shows.
Kang & Kodo's Twirl 'n' Hurl is a spinning flying saucer ride inspired by the devious aliens of the Simpsons show.
Just be sure to visit the Kwik-E-Mart to grab all the best Simpson-inspired merchandise!
Snack Time: Grab a Chicken and Waffle sandwich from Cletus' Chicken Shack. It's a Universal Studios must have snack. It's my go-to spot at Universal Studios Orlando and I know you will love it!
12. Ride the Classic E.T. Adventure
The only original ride left at Universal Studios.
This gondola dark ride is based on the blockbuster movie, E.T. It still has the classic theme park ride feel and is a nice ride to go through during your day at Universal Studios.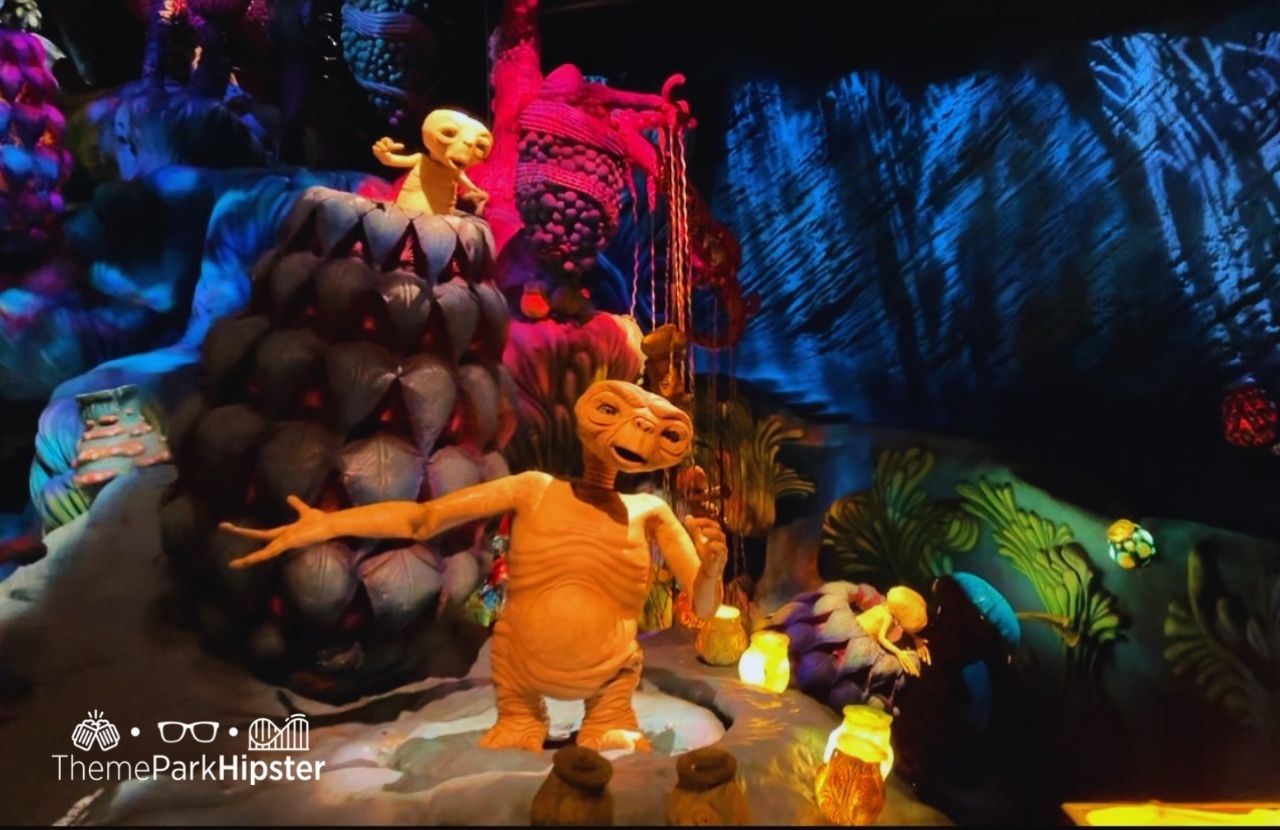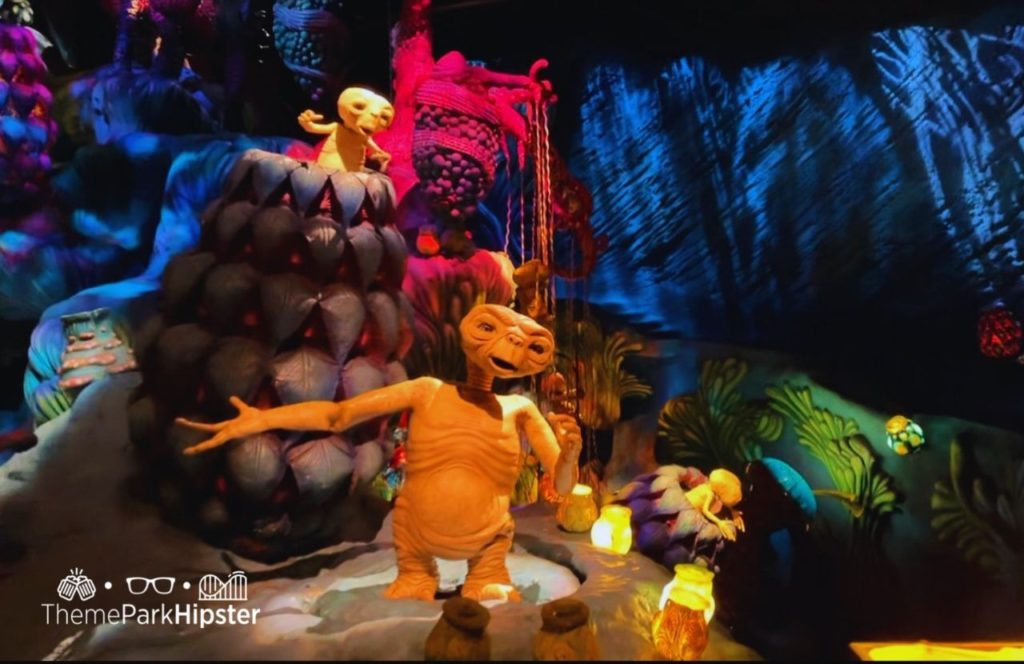 Get up to 25% off of your Universal Studios Tickets with Groupon TODAY!
13. Experience Universal's Horror Make-Up Show.
This is a hilarious show that gives behind-the-scenes movie makeup tricks. It's a bit gory due to the subject matter, but is also lots of fun!
Universal's Horror Make-Up Show is one of those hidden gems of the park that you absolutely must-do.
14. Enjoy the Shopping and Roadside Entertainment Throughout Universal Studios
Now it's time to shop and grab some of the best theme park merchandise at Universal Studios Florida!
Some of my favorite shopping spots are:
Weasley's Wizard Wheezes
Park Plaza Holiday Shop
Ready to plan your theme park trip? Watch the best vacation planning tips on YouTube. Get started here!
15. Watch the Bourne Stuntacular show
This is a 20 minute stunt show, located on Hollywood Boulevard in Universal Studios, is one of the best theme park shows in the country.
You'll enjoy this nice break from the Florida heat by jumping into an adventure with Jason Bourne as he dips and dives through some of the most spectacular thrills tricks!
This is one show at Universal that you CAN'T MISS!!!
Recommended: 1 Day in Orlando Itinerary: What Should I Do That's NOT Theme Parks?
16. Re-Ride Your Favorite Rides and Attractions
Now it's time to go back and ride some of the best rides that you've experienced on your Universal Studios trip.
You can even get that delicious treat from the new Minion Cafe or amazing crepe at Central Park Crepe.
And because you followed my itinerary for Universal Studios, you now have time to sit back, relax and enjoy a nice drink with a view of the lagoon.
Read Next: How to Find the BEST Vacation Home Rentals Near Disney World
17. Grab a Beer from Duff Brewery and Watch the Nighttime Lagoon Show When it Returns
The best way to end a wonderful day at Universal Studios is with a smooth adult beverage, an entertaining show, and a spectacular view once it returns!
This nighttime lagoon show features characters from all of your favorite Universal attractions with a new storyline, music, lighting, and special effects.
Just note that it's currently postponed at the moment of updating this guide.
What to Expect at Universal Studios Florida
Now that you know that I'm here to help you plan the best itinerary for Universal Studios Orlando, let's go over what to know before you get to Universal Studios Florida.
What time does Universal Studios open?
Universal Studios Florida is open 365 days a year 9 a.m to 6 p.m. in the regular season and 9 a.m. to 9 p.m. in the peak season.
Please know that the hours may change based on the busyness of the park.
How much does it cost to go to Universal Studios in Florida?
The cost of admission starts at $109, but I like discounts so I use sites like the Groupon and The Park Prodigy to find cheap Universal Studios tickets.
Can you do Universal Studios Orlando in one day?
Yes you can if you come with a great plan! As you can see, this list has some of the top hitting attractions on it, but you can eliminate or add any item you feel fits your type of day.
Recommended: The Solo Theme Park Traveler's Guide
My Final Thoughts on Your Perfect Universal Studios Itinerary
As you can see, Universal Studios Florida has something to offer everyone with any type of vacation goal.
My goal is for you to be able to conquer every top attraction and experience in the park all in one day.
Whether you're going solo, have a big family reunion, or enjoying a romantic day, you'll never run out of things to discover.
What's your favorite route to take at Universal Studios? Let me know in the comments section below.
Until next time, Happy Park Hopping Hipsters!
If you enjoyed this Universal Studios Itinerary Guide, then you'll love these:
(Original Article Date: February 6, 2019/Updated July 20, 2023)