Are you ready to save the Green Planet on the E.T. Adventure ride at Universal? If so, let's go on a far out journey with this popular creature.
The E.T. Adventure is a classic Universal Studios Florida dark ride and the only remaining original attraction left that's based on the 1982 Steven Spielberg film.
The sci-fi film takes viewers on an epic ride of friendship and loyalty with the extraterrestrial and a young boy named Elliot.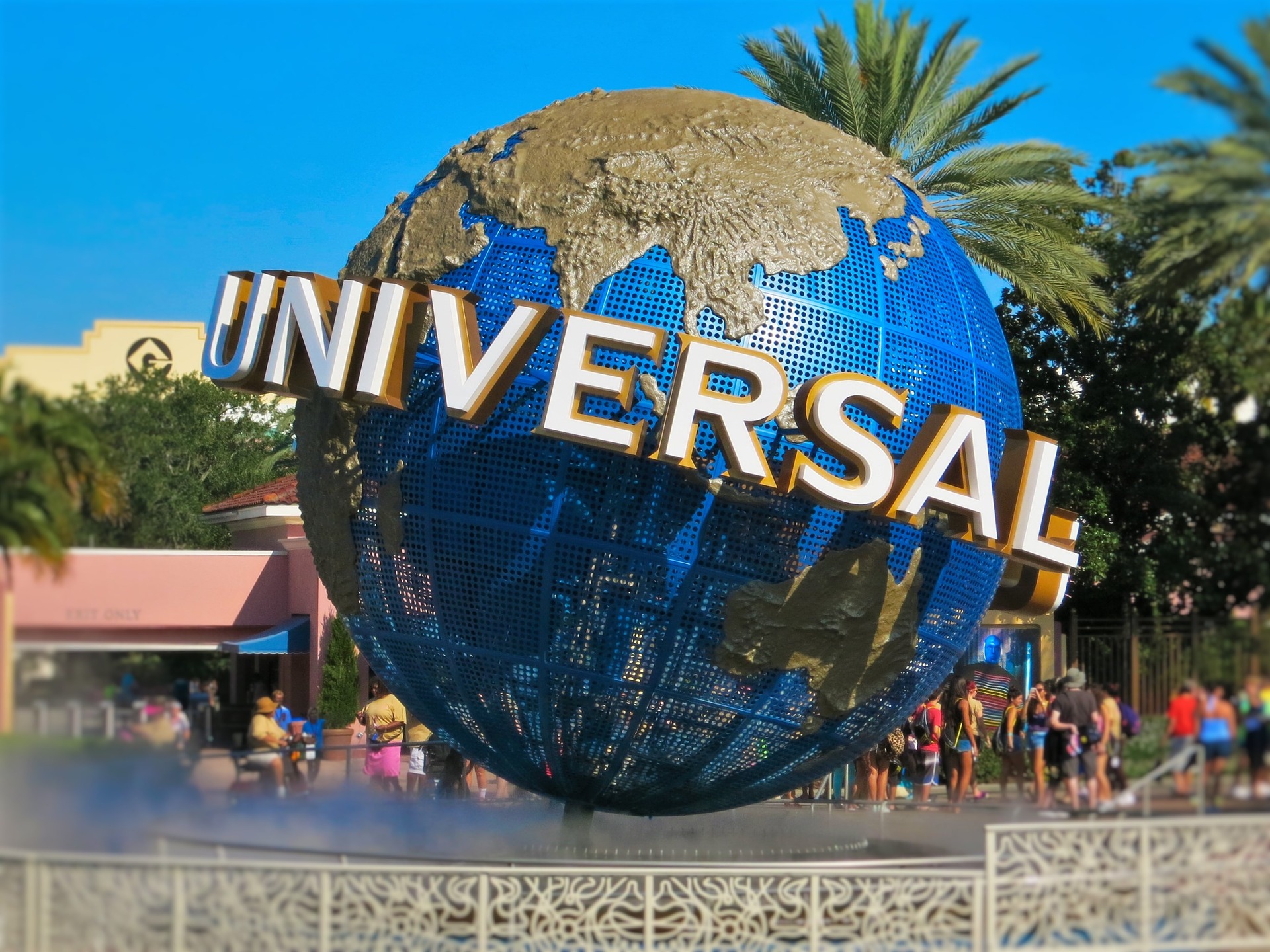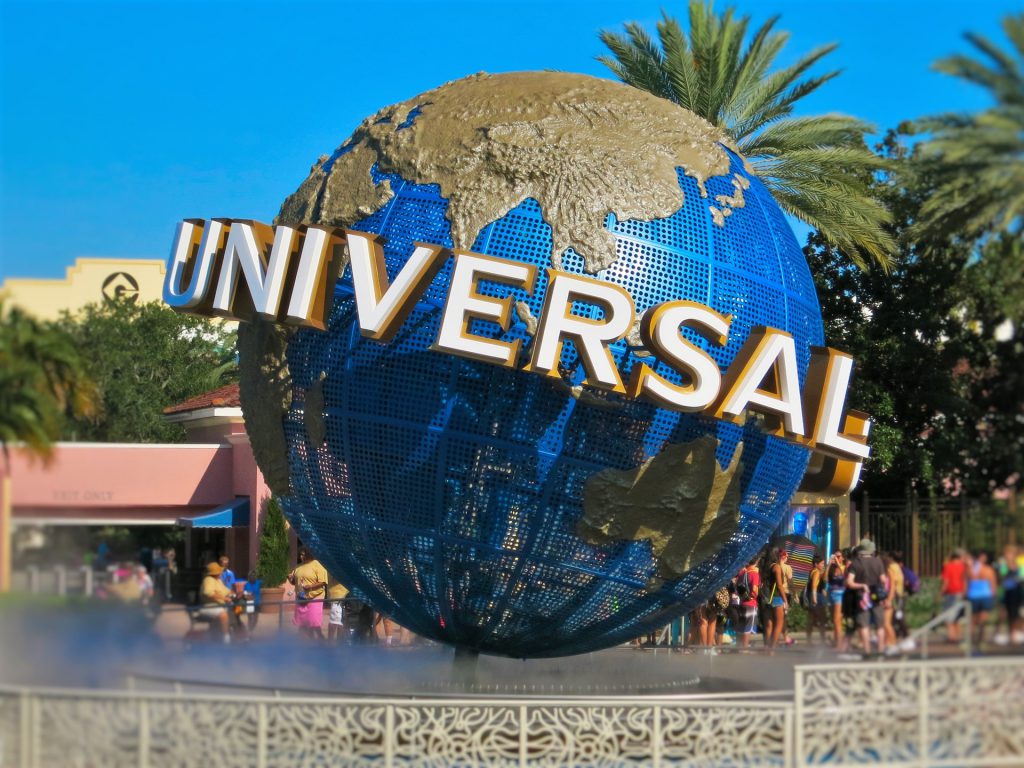 THIS POST MAY CONTAIN AFFILIATE LINKS. PLEASE READ MY DISCLOSURE FOR MORE INFO. Which means if you click on certain links, I may receive a small commission at no additional charge to you.
History
The E.T. Adventure is one of the original rides that opened during the first year of Universal Studios Florida in 1990. At the time, it was one of only a few attractions at the park that worked properly without any major issues unlike the ride Jaws.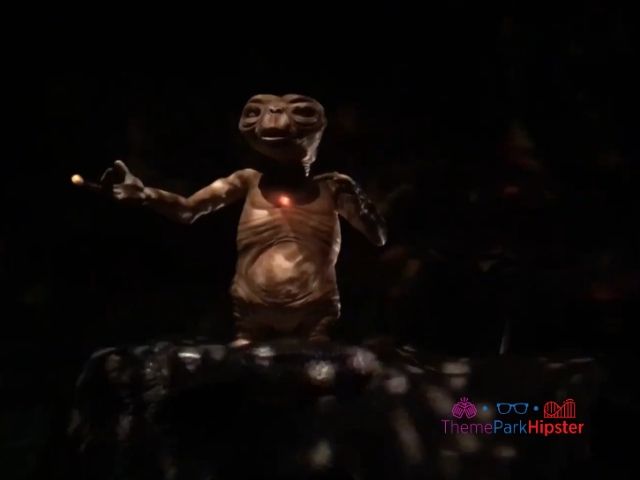 Universal would go on to open more E.T. Adventure attractions with one at Universal Studios Hollywood in 1991 and one in Universal Studios Japan in 2001.
Both attractions have since been closed with the one in Hollywood closing in 2003 (Revenge of the Mummy is the replacement) and the one in Japan closing in 2009 (Space Fantasy: The Ride is the replacement).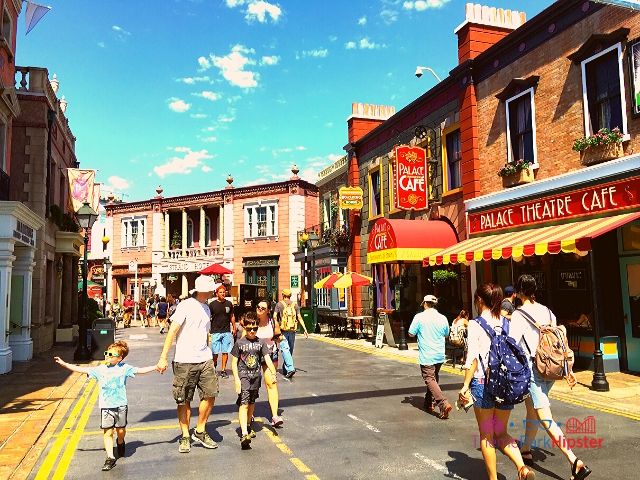 In 2012, the ride at Universal Studios Florida received new track switches by Dynamic Structures.
Fun Fact: The original animatronics were manufactured by Sally Corp. It has also been rumored that in the earlier years, guests were allowed to choose between a bike or spaceship as their ride vehicle
What to Expect on E.T. Adventure at Universal Studios Florida
As you approach the ride and walk through the outdoor queue line, you begin to feel transported into the golden days of the amusement park boom.
Preshow
During the pre-show you're informed that E.T.'s teacher, Botanicus, needs E.T. to come back to his world, The Green Planet, because the planet is dying.
You then proceed into the Interplanetary Passport room where Mr. Spielberg's assistant will receive your name (or any name you may feel like having that day) for a personalized experience later to come.
ORDER NOW to secure your Orlando theme park ticket reservation in the parks! GET MY TICKETS.
Queue
On the last leg of the queue you walk through a bountiful Northwest forest natural trail that speaks directly to the hearts of everyone who loves classic Universal Studios.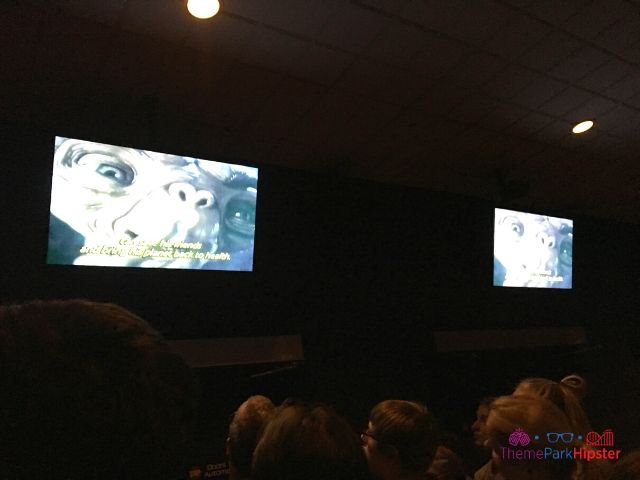 You'll also see periodic visits from Botanicus, the famous elder from ET's planet.
The Smell
Make sure you notice the smell in the queue for E.T. Adventure at Universal Studios. The smell gives off delightful notes of fresh pine and sandalwood.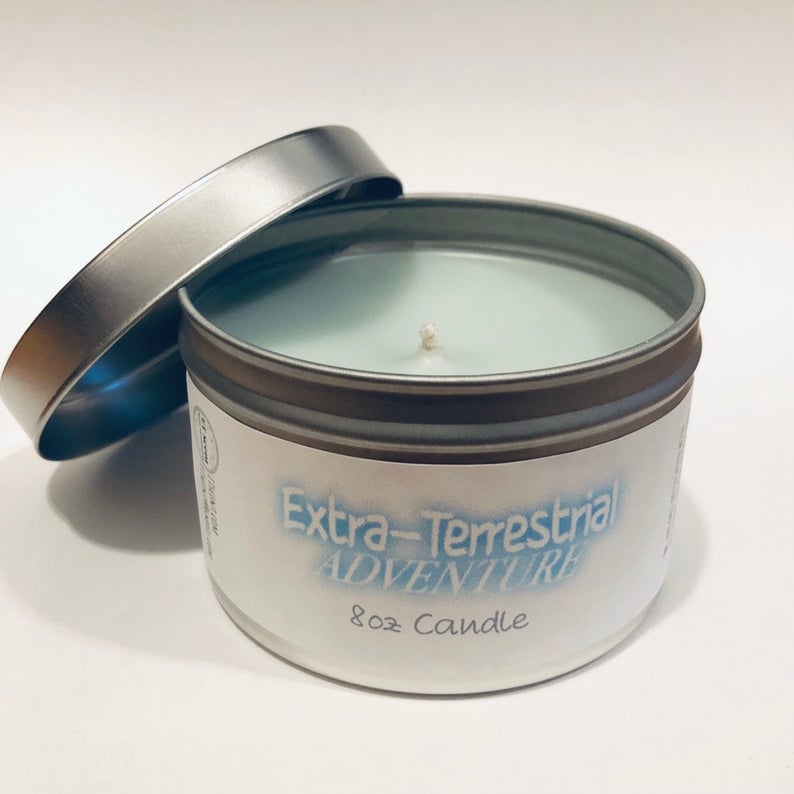 Staging Area
This is the area where you will board bikes in the 12-passenger, open-sided gondolas that hang from a ceiling track.
Hipster Power Tip: Be sure to sit in the best seat which is on the far-left side on the front row.
Ride Experience
You're then seated on the bicycle to help guide E.T. home through the redwoods, past police and NASA scientists high above the city with light speed travel through space to follow.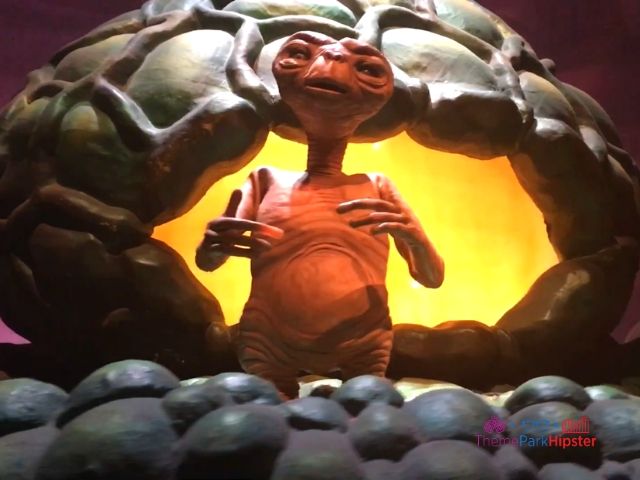 Hipster Power Tip: You will experience mild aspects of a thrill ride with sudden turns and accelerations on this ride.
Once you and E.T. arrive on his home planet, his healing touch is felt throughout the planet leading to the salvation of his family and friends.
The ride comes to a conclusion with a joyous celebration from the colorful Green Planet beings and E.T. giving each rider a personal send off.
He Speaks to You!
E.T. will speak to you at the end of your adventure and thank you personally by saying your name. Most of the time you can't understand what he's saying, but it's still a fun ending of the ride.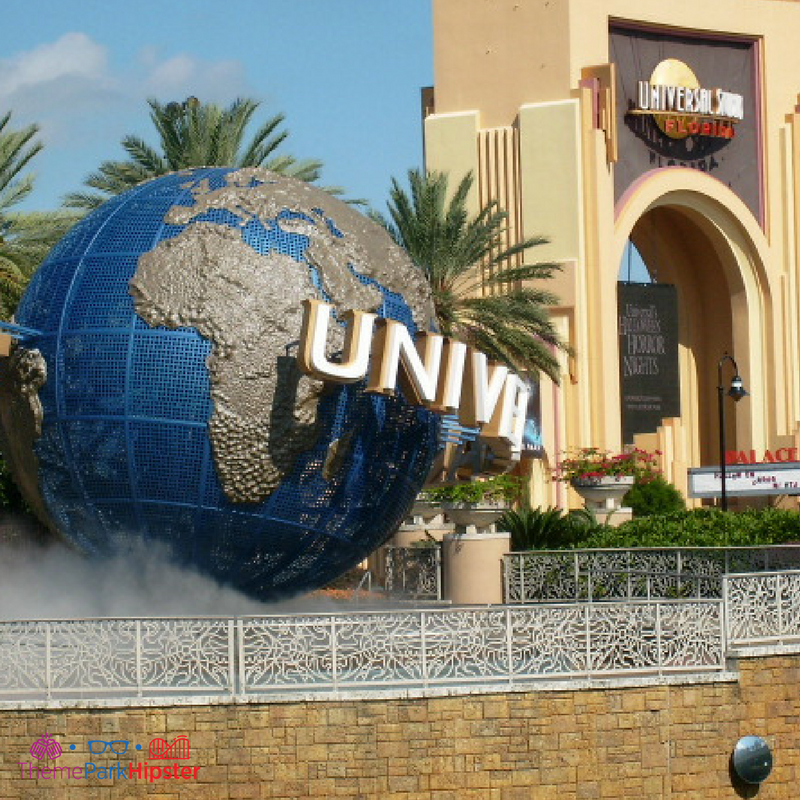 Things to Remember
Universal Express™ Pass is accepted
This is a Motion Simulation attraction
Ride lasts about 5 minutes
It is kid friendly
The minimum height requirement is 34″ (86.4 cm)
Anyone Under 48″ (121.9cm) most have a supervising companion
Riders per vehicle: 12
Rows: 4
Theme Park Hacks at Your Finger Tips. Plan your next vacation with the latest tips and tricks on the ThemeParkHipster App. Download Today!
Accessibility and Additional Information
Accessible in Wheelchair
Transfer to Manual Wheelchair
Service Animals
Open Captioning
Child Swap
Final Thoughts on the E.T. Adventure Ride
The E.T. Adventure ride is a true Universal Studios classic attraction. It's something everyone can enjoy.
It allows you to take a quick break from the tortuous Florida sun without losing the Hollywood magic.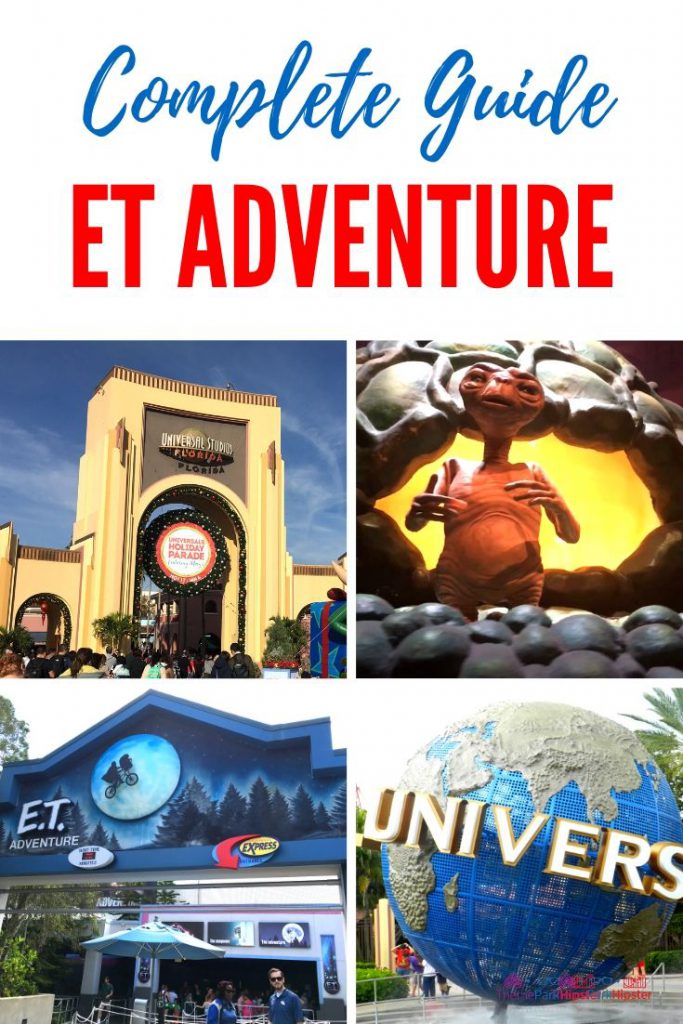 ---
If you enjoyed this article, then you'll love reading about these classic theme park attractions:
Until next time, Happy Park Hopping Hipsters!
NikkyJ
(Original Article Date: June 6, 2016/Updated January 14, 2020)