If you're thinking about going to Universal Studios or Islands of Adventure this year, then you'll want to know what mistakes to avoid at Universal Orlando Resort!
Not sure where to start? Don't worry, ThemeParkHipster!
I've got 25 tips right here that'll save you time, stress, and even… money!
THIS POST MAY CONTAIN AFFILIATE LINKS. PLEASE READ MY DISCLOSURE FOR MORE INFO. Which means if you click on certain links, I may receive a small commission at no additional charge to you.
Mistake #1 Not Buying Your Tickets in Advance
One of the things that you'll want to do is to be able to find good deals online prior to your Universal Orlando vacation.
You can find discount Universal Studios and Islands of Adventure tickets on websites such as:
Believe it or not, you can save a lot of money by getting your tickets early. Plus, you won't have to wait at the ticket booth when you arrive at the park.
This means you'll be able to skip the line and head straight to the gates to get your ticket scanned. And everyone knows that less time in line = more time for fun!
Get Your Universal Orlando Resort Tickets Today! CLICK HERE.
Mistake #2: Not Using a Trusted Website for Your Universal Tickets
To go a bit deeper on the previous mistake mentioned, you want to be sure to go through an authorized ticket seller that's approved by Universal Orlando.
I did just name a few of my favorite sites; however, you'll want to double check that any company you use is a legitimate business and not a website that looks a bit sketchy or a random place that you see on the side of the road.
Mistake #3: Not Getting a Park-to-Park Ticket for Universal Studios and Islands of Adventure
I see this Universal Orlando mistake made time and time again! Many people do not know that you need a Two Park One Day Ticket to visit both Islands of Adventure and Universal Studios Florida.
This mistake is often not noticed until someone gets ready to board the Hogwarts Express train ride to go over to the other side of The Wizarding World of Harry Potter.
It's at this moment that most guests realize that they purchased a ticket that only allows them to be at one park per day instead of visiting both parks in one day.
So, be sure to check out your ticket options here!
Mistake #4: Not Reviewing the Universal Orlando Crowd Calendar to See What's the Best Day to Go
The Universal Orlando Crowd Calendars are a great resource and tool that can tell you which days are the busiest at the parks.
You can use this to see if you even need to show up that particular day or choose a better day for the park based on the calendar's prediction.
The Crowd Calendar also gives you a bit of insight on whether the ticket price is going to be a little more (or less) on the day you choose, as the price tends to go up based on the crowded days.
You can also use these calendars to help you plan out your day.
They will let you know whether you need to get to Universal Studios or Islands of Adventure early or later in the day. If you're planning to get a lot done on your trip, you can't afford to overlook this tip.
Choose the BEST Day to Go to Walt Disney World with This Crowd Calendar!
Mistake #5: Buying an Express Pass on a Slow Day
The biggest (and most expensive) mistake you can make is paying for an Express Pass when you don't really need one.
To avoid this, you will want to definitely check the Universal Orlando Crowd Calendar to see if you have to buy an Express Pass for your day.
Watch: New to Halloween Horror Nights? Don't Go Without Knowing These 15 Tips!
Mistake #6: Not Taking Advantage of the Child Swap Program
The Child Swap Program at Universal allows people who have other members in their party who are not able or willing to get on a ride to be able to sit in the waiting area.
Basically, one member of your party will wait in the Child Swap area while the other one rides.
Once the person is done riding, the one who waited with the child will jump on the attraction to also experience it for themselves. This assures that someone is always with the child.
Hipster Power Tip: Be sure to let a Universal Orlando Team Member know that you want to use the Child Swap Program BEFORE you get in line for the attraction.
Ready to start planning your next Universal Orlando vacation? Listen to the latest podcast episode on Apple or on your non-Apple device now!
Mistake #7: Missing Out on Mardi Gras
This is one of those events at Universal Orlando that you have to be there to know how awesome and epic it is!
The food, the entertainment, the parade, the décor, and the vibe is just absolutely incredible.
And if you can do only one thing at Universal, then definitely go to Mardi Gras and see if you can participate in riding on the parade float, because it is truly a one-of-a-kind experience.
Mistake #8: Not Knowing the Many Types of Butterbeer Offered
If you're a Harry Potter fan, then you know that butterbeer is one of the main drinks in the whole franchise.
The best thing about this is that you can actually try it for yourself in The Wizarding World of Harry Potter!
You can get butterbeer in so many ways:
Soft serve ice cream
Frozen
Cold
Warm
Fudge
Potted Cream
Those are just a few ways that you can enjoy butterbeer at Universal Orlando Resort. Believe me, there are a lot more and tons to learn. So, be sure to read the full guide to enjoying butterbeer here.
Mistake #9: Not Making a List of the Best Food at Universal Orlando Resort
Believe it or not, Universal Orlando has stepped up their game when it comes to dining in the parks, in CityWalk, and in the hotels. So, don't make the mistake of eating off-site!
Some of my favorite things to eat in Universal are:
For the BEST Travel deals, join Hotels.com Free Rewards program TODAY!
Mistake #10: Not Making Dining Reservations for Restaurants
This is one of the main mistakes I see from many newbies make. Since Universal is perceived to be less busy than Disney, many think that they can just show up to a restaurant (especially in CityWalk) and only experience a short wait time for a seat.
DO NOT DO THIS!
A lot of times you will be waiting for an hour at minimum during those peak times.
There are even moments when the restaurant is not adding new names to the waitlist because the slots are all full for the rest of the evening. You can even experience this during lunch time.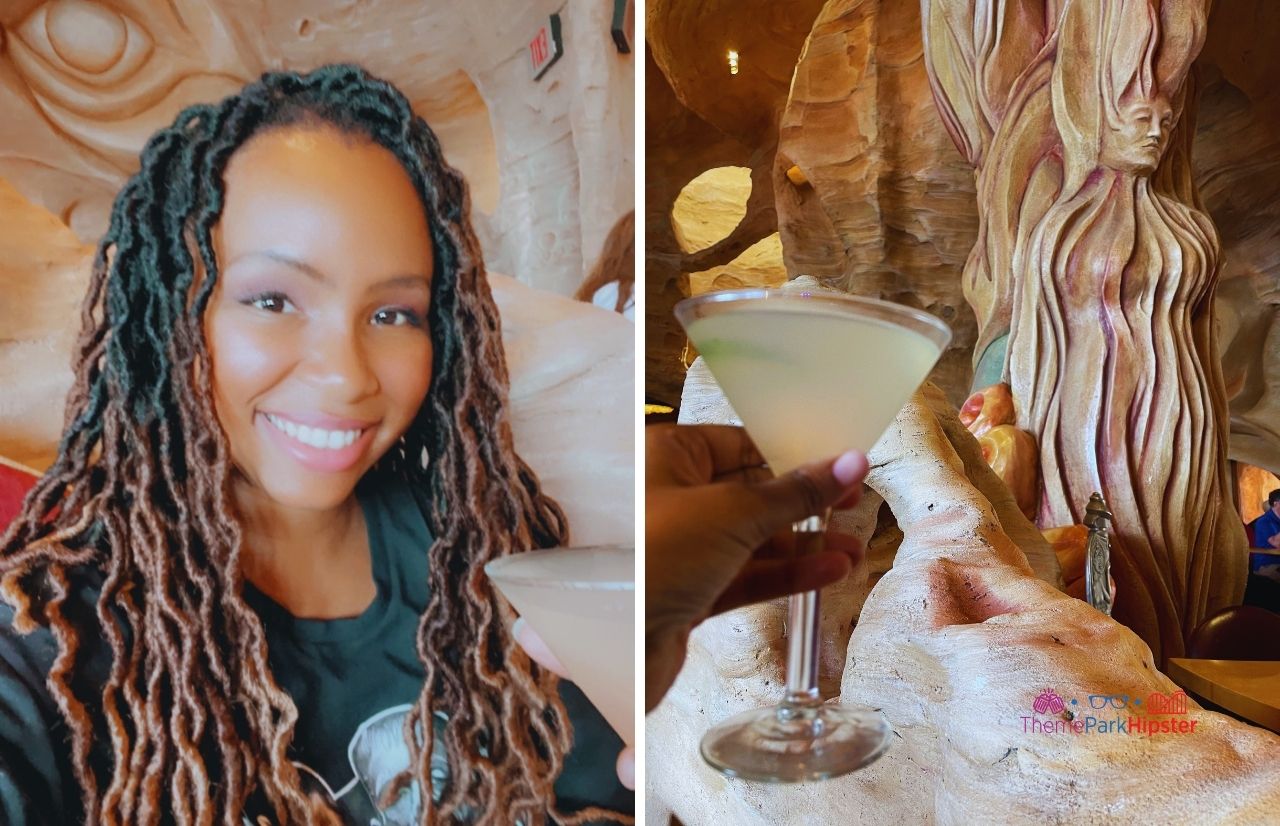 This mistake also applies to some of the restaurants inside of the parks like Mythos in Islands of Adventure.
Get a Jump Start on Your Dining Reservations
My recommendation is if you know that there is a restaurant you want to try before you get to Universal, then go ahead and book your reservation online.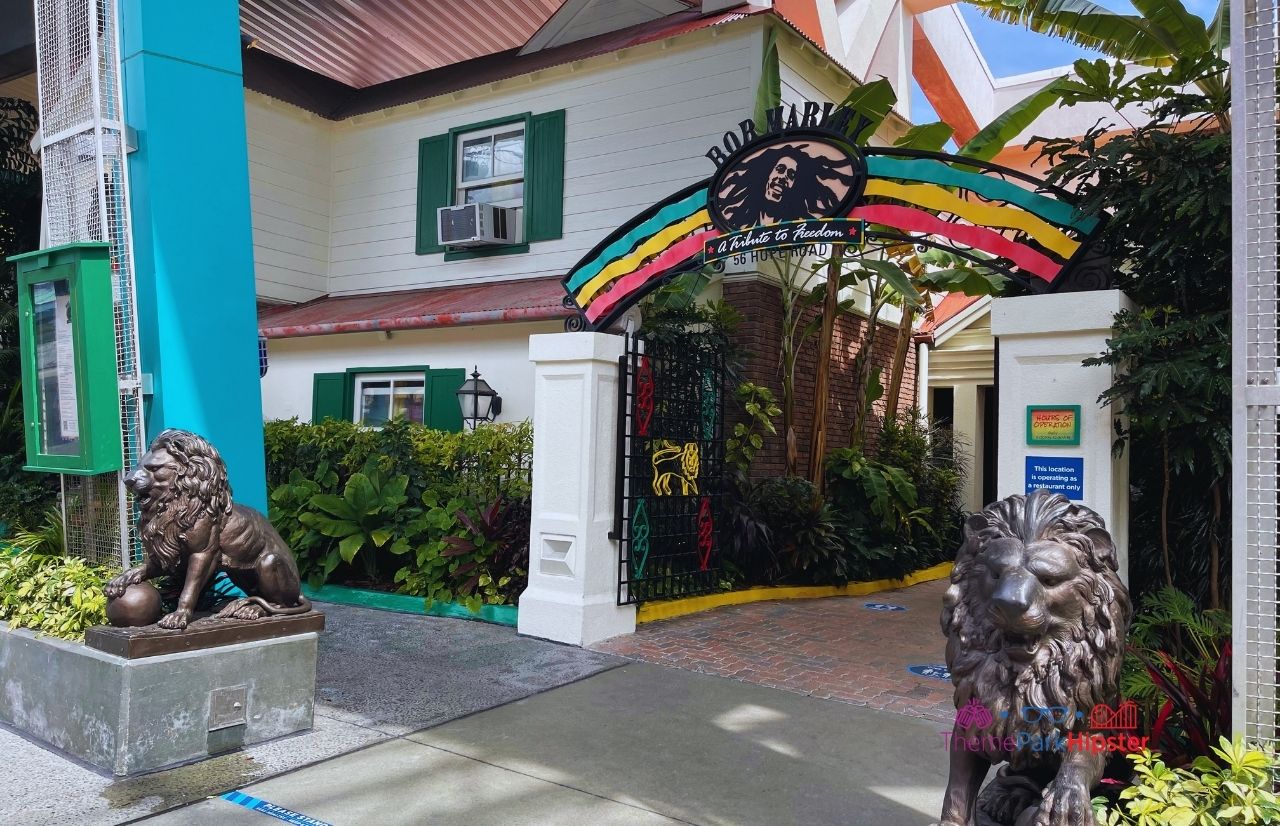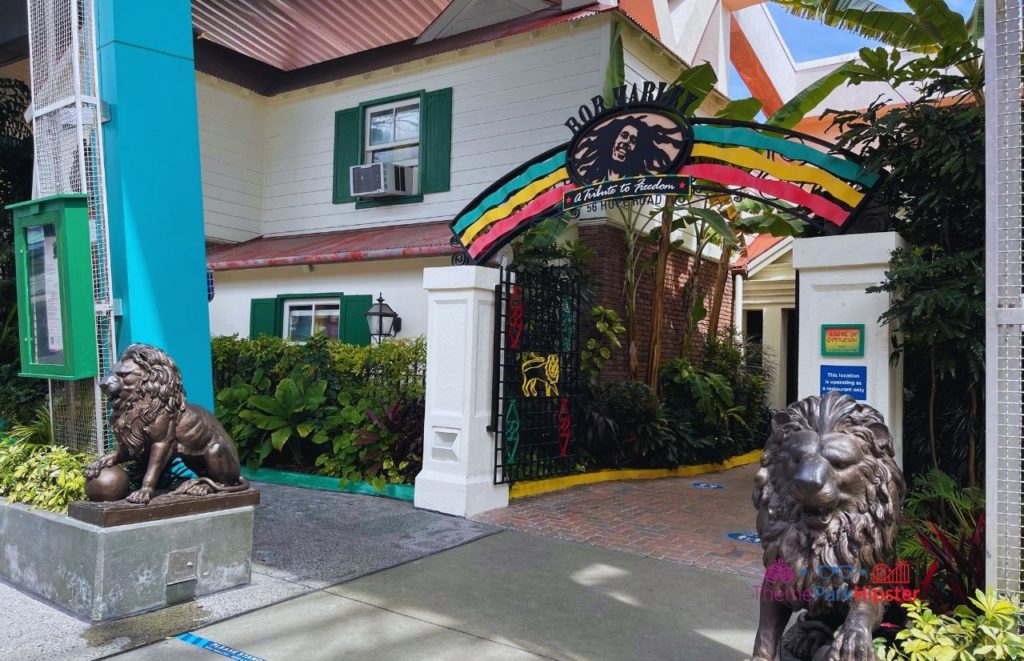 You can do this through the Universal Orlando website by searching for the restaurant of your choice. Or you can book it by looking for the restaurant on Google.
Mistake #11: Not Using the Mobile Ordering Service
I absolutely love using this tool! It is the ultimate time savor for you theme park experience.
You can find it in the Universal Orlando app which I recommend downloading before you get there.
How Does the Universal Orlando Mobile Ordering Service Work?
Open the Universal Orlando App
Add Your Debit/Credit Card Information to It
Go to the Left Tab and Select Mobile Ordering
Choose Your Dining Spot
Select Your Food
Review Your Order
Checkout and Pay for Your Food
Let the App Know that You're Ready for Pick Up When You're Near the Location
Grab Your Food and Enjoy!
Hipster Power Tip: Download the Universal Orlando mobile app before you get to the park. That way you can get familiar with it so you're not scrambling and feeling so much pressure trying to figure out how to use it when you're there.
Mistake #12: Not Knowing What to Bring to Universal Orlando
You're going to want to have your basic items on you to make the most of your visit to the Orlando theme parks. Grabbing them ahead of time will save you time and a whole lot of money.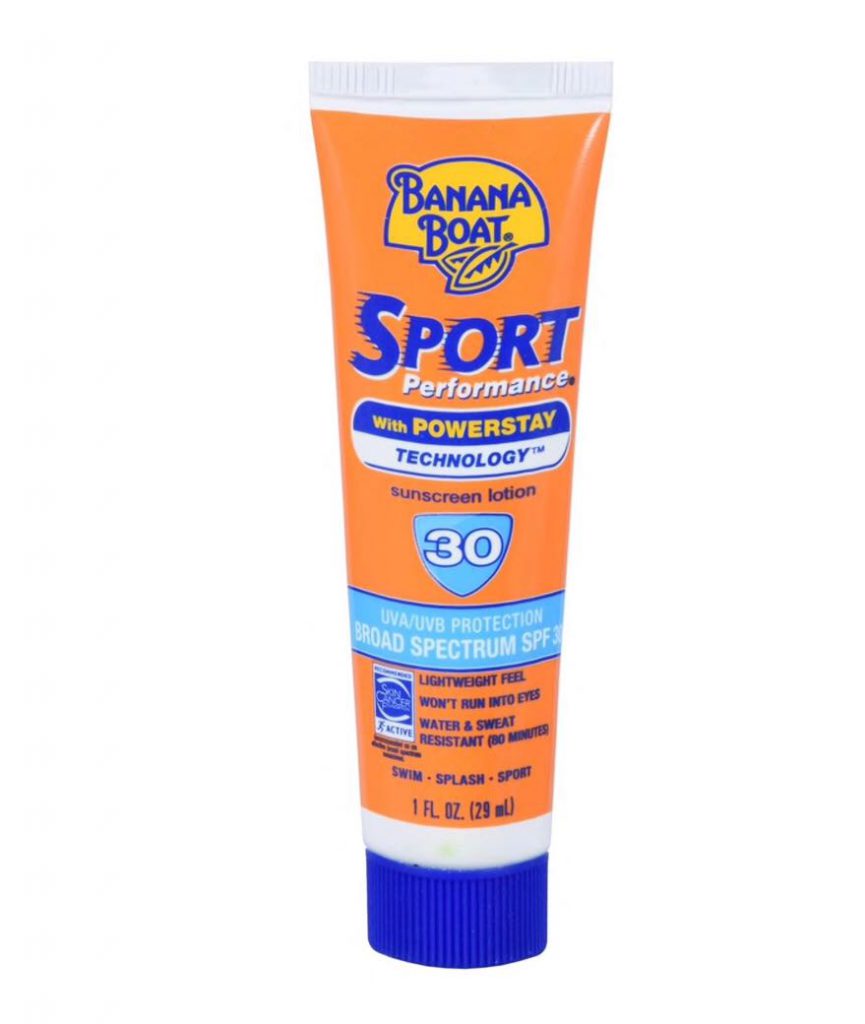 Some of my recommended things to have in your bag for Universal are:
Phone
Tickets
Water
Sunglasses
Hand Sanitizer/Wet Wipes
Umbrella (for the sun and rain)
Sunscreen
Masks
Mints
Lip Gloss
These are just a few of my must-haves when going to Universal Studios and Islands of Adventure. You can get the full list here!
Mistake #13: Not Looking Out for Some of the Secrets in Harry Potter World
Believe it or not, we're only halfway through our list of Mistakes to Avoid at Universal Orlando Resort. But we couldn't go any further without hooking up our Potterheads!
You don't want to miss out on knowing where to find some of the extra little details in this area of the park that only true fans of the Boy Who Lived would enjoy!
Here are a few of my favorite Harry Potter secrets to look for:
If visiting the Knight Bus is on your list, you'll be able to see where Harry would rest or where you could've slept if you were a wizard on the bus.
You can even dial MAGIC in the phone booth to connect you to the Ministry of Magic.
Look for one of the Unforgivable Curses being performed in Nocturne Alley.
Get all of The Wizarding World of Harry Potter Secrets here!
Mistake #14: Missing Out on the Best Rides at Universal Orlando Resort
Universal Orlando has some of the BEST rides and attractions in the world and while you're there, you'll want to make sure that you don't miss any of them!
These are my top 10 attractions and rides at Universal Orlando Resort:
Revenge of the Mummy
Harry Potter and the Forbidden Journey
The Incredible HULK
The Amazing Adventures of Spider-Man
Hollywood Rip Ride Rockit
Honorable Mentions
Jason Bourne Stuntacular
Jurassic Park River Adventure
ET Adventure
Popeye and Bluto's Bilge
Barge Rafts
Recommended: Doctor Doom's Fearfall at Universal: The Good, the Bad, and the Scary!
Mistake #15: Not Skipping the Fast and Furious Ride at Universal Studios
I know this is a very controversial statement. If you happen to be there on a crowded, hot day and you just need a break from the AC then of course, go ahead.
But if you're me, I would skip it and spend some time walking around and discovering the nooks and crannies of the park, relaxing in the central park area or enjoying a nice show like the Universal Orlando Horror Makeup Show.
Are you planning a Universal Orlando vacation soon? Get the Universal Vacation Planning Guide for your next dream trip!
Mistake #16: Not Doing a Secret Tour for Free
You can do free things in Universal Studios like the:
Immigration Tour over at Men in Black
Revenge of the Mummy Tour
A tour for Jimmy Fallon
Fast & Furious Tour
There's also a tour for VelociCoaster and get this…they're absolutely free!
If it's not a busy day in the parks, you can walk up to a Team Member and ask them if they're offering a tour for that day. They'll then let you know if one is available.
So, don't miss out on this fun experience at Universal Studios and Islands of Adventure.
Get Your Universal Orlando Resort Tickets Today! CLICK HERE.
Mistake #17: Not Using a Single Rider Line
I mean, why are you gonna use the regular line when you're there on your solo trip? That's a perk, especially for us solo travelers!
Sometimes a Single Rider Line can be a little bit faster than an Express Pass line on rides like Transformers the Ride 3D, but you didn't hear that from me…(wink, wink…).
Mistake #18: Not Using the Lockers
You will want to use the lockers at Universal especially since most require you to use the locker. Mainly more thrilling attractions.
To avoid this on most rides that require locker usage, I recommend bringing a fanny pack with three prongs as some attractions will allow you to skip the lockers with this.
Be sure to bring a smaller bag as the lockers that accommodate the larger bags, have a charge to them.
Ready to start planning your next Universal Orlando vacation? Listen to the latest podcast episode on Apple or on your non-Apple device now!
Mistake #19: Not Signing Up for Universal Orlando Email Alerts
Many deals on tickets and vacation packages can come directly from Universal's team if you're signed up for their email list.
Universal Orlando also has a strong relationship with vacation planners out there who get the first alerts on all the deals as well.
Join the Conversation on the Solo Theme Park Traveler's Community on Facebook!
Mistake: #20 Arriving Late
Please don't do this. Don't even think it. If you spent all that money to get to Universal Orlando Resort, to enjoy your day, then get there early so that you can maximize your time.
When you arrive BEFORE the park opens, you're gonna be able to get a lot done before lunchtime with an option to go back into your room to recharge and return to finish your amazing day.
Mistake #21: Missing Out on Halloween Horror Nights
In addition to Mardi Gras, Universal hosts Halloween Horror Nights which is the Premier Halloween event in the whole country.
If you're into hunts in the spooky season and you want it done on a massive scale, then you must attend this event!
Get your Halloween Horror Nights ticket TODAY!
Mistake #22: Not Enjoying All the Entertainment in CityWalk and the Resorts
Did you know that CityWalk houses some of the most incredible nightclubs, lounges, and restaurants with a dope vibe that you will not want to miss?
You can enjoy an oversized milkshake at Toothsome Chocolate Emporium, sing your heart out in karaoke, and party it up at Bob Marley's.
One of the best things to do is to enjoy live music and special events at the resorts such as Harbor Nights in Loews Portofino Bay Resort.
Mistake #23: Not Downloading the Universal Orlando Resort App
I am mentioning this again because it's just that important. This is one of the biggest mistakes to avoid at Universal Orlando.
You will want to get familiar with the app prior to your trip so that you're not trying to figure out:
How to use the app for things such as mobile ordering
Setting wait time alerts on your phone
Checking on the times of the shows and so much more!
Ready to plan your theme park trip? Watch the best vacation planning tips on YouTube. Get started here!
Mistake #24: Missing Out on Extra Help While at Universal Orlando
Universal believes in creating an experience where everyone from all walks of life and all circumstances can come and enjoy all of the world class attractions with little worry.
They offer many accommodations such as:
Wheelchair rentals
Kennel services
Firstaid care
Family/Baby room
Quiet/low sensory rooms
Get up to 76% off of the Orlando attractions with Groupon TODAY!
Mistake #25: Waiting for Others to Join You on a Trip to Universal Orlando
Last, but not least, #25 is the biggest mistakes to avoid at Universal Orlando Resort!
Why are you waiting? If no one can join you, then this is your time to take that solo trip TODAY!!!
And if you're thinking about taking that solo Orlando vacation, then I am here for you.
This is my guide on why going alone to Universal Studios and Islands of Adventure is the best thing EVER!
I want you to have fun, whether you're going with family, friends, a reunion trip or alone. So, cheers to enjoying yourself at the Universal Orlando Resort theme parks!
I hope you enjoyed my list of the 25 Mistakes You MUST AVOID for Universal Orlando Resort!
Until next time, Happy Park Hopping Hipsters!
NikkyJ