Some of the best places to take photos at Islands of Adventure are seen all over social media. I personally love my Instagram worthy shots, but there are other spots I frequently choose to take my favorite pictures when at the park.
While you're in the park, let the magic inside Port of Entry whisk you away on quite an adventurous journey ahead.
THIS POST MAY CONTAIN AFFILIATE LINKS. PLEASE READ MY DISCLOSURE FOR MORE INFO. Which means if you click on certain links, I may receive a small commission at no additional charge to you.
Best Places to Take Photos at Islands of Adventure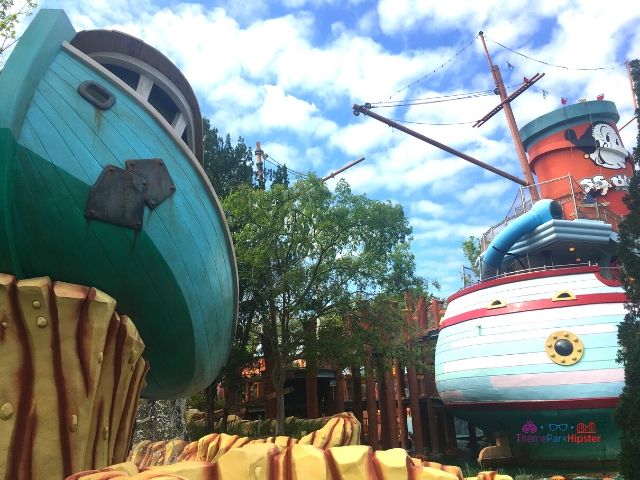 Now let me share with you my top 13 spots to take dope pictures at Islands of Adventure!
1 – The Pharos Lighthouse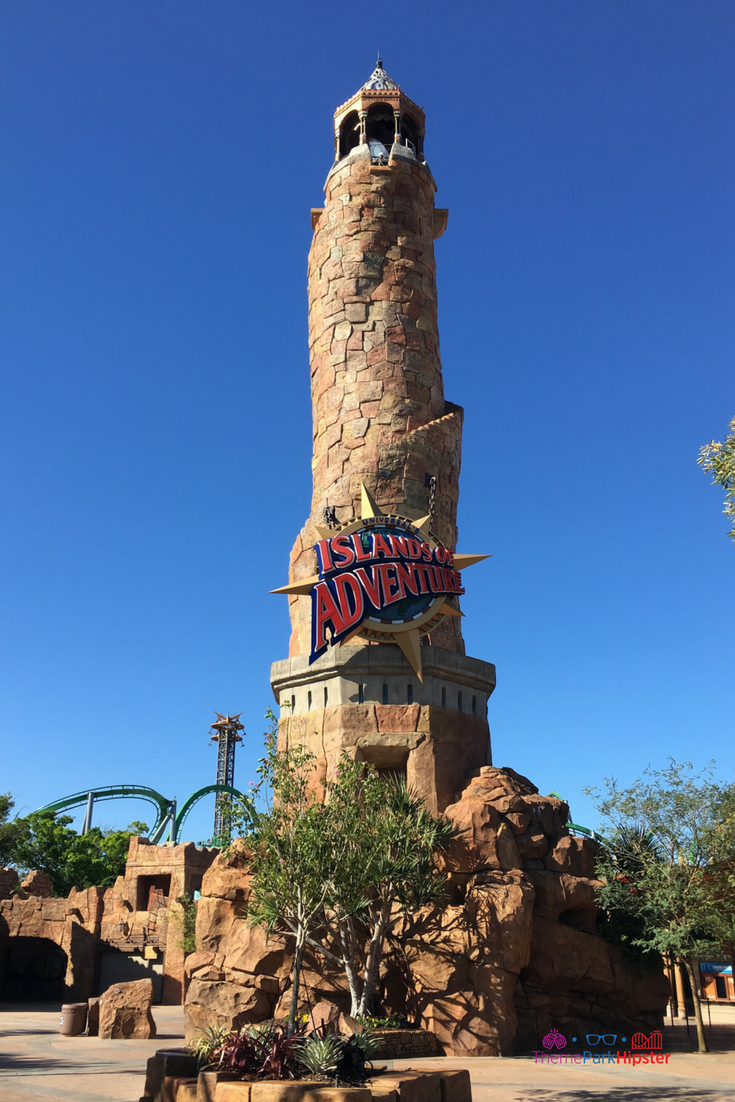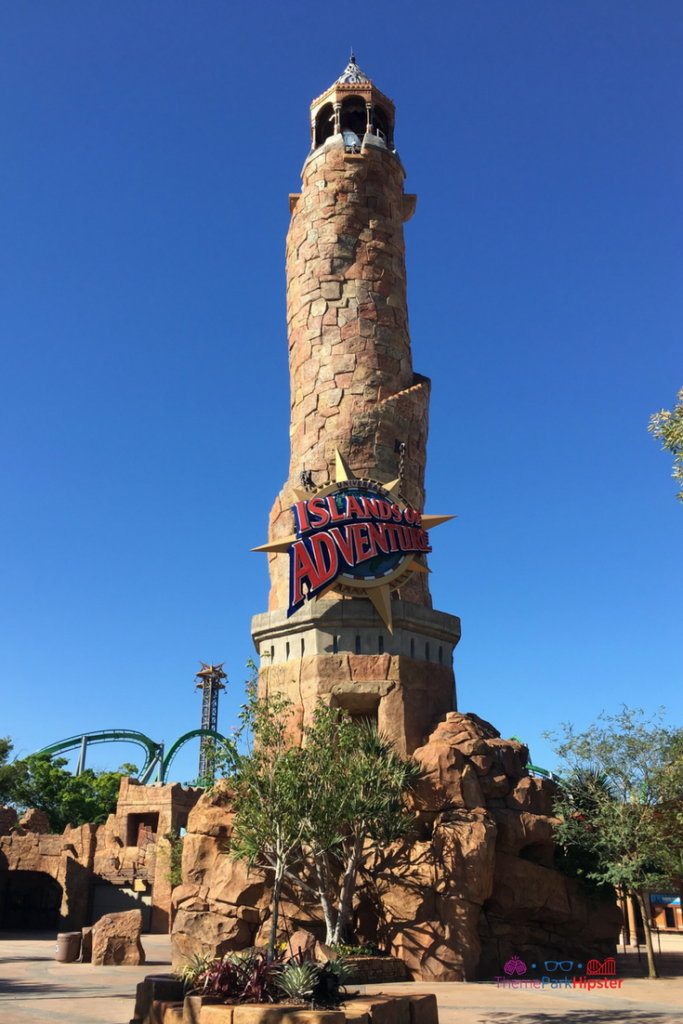 Pharos Lighthouse is the epic landmark that greets you outside of Islands of Adventure.
2 – The Incredible HULK Roller Coaster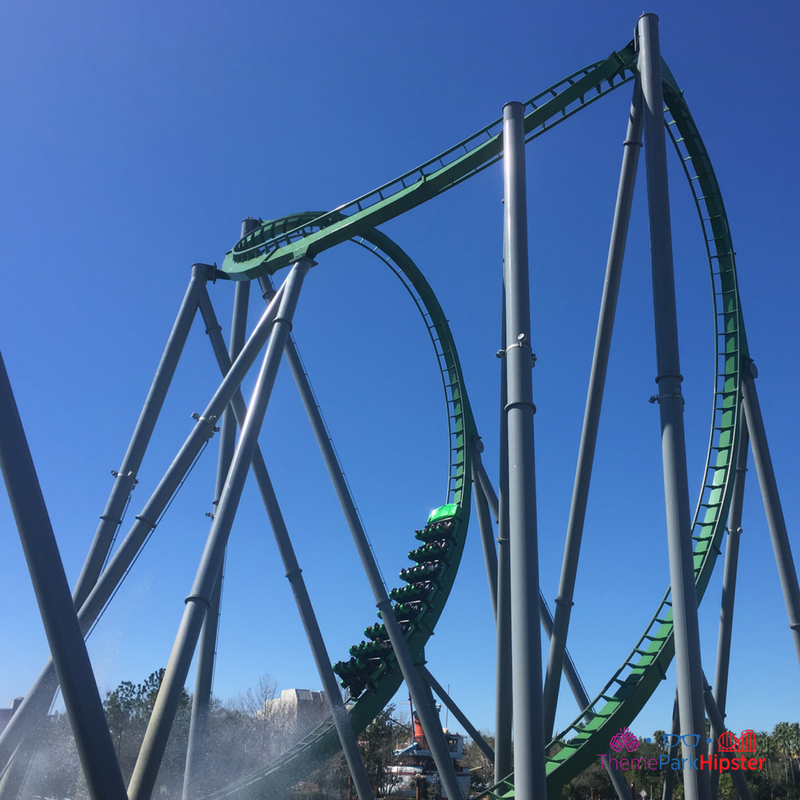 Incredible Hulk is a launch coaster greeting you with a ferocious roar at 67 m.p.h. once you make it inside of Islands of Adventure.
It's a must do photo spot!
Read how to find your perfect vacation home rental in Orlando by Clicking HERE!
3 – Truffula Trees in Seuss Landing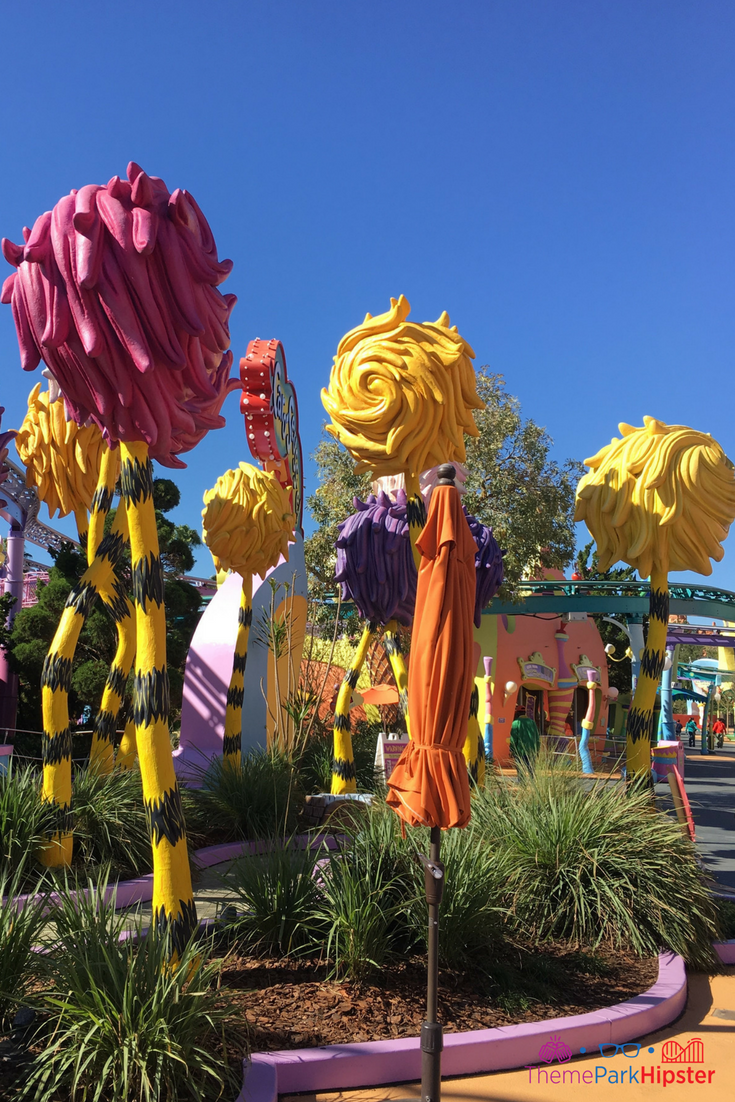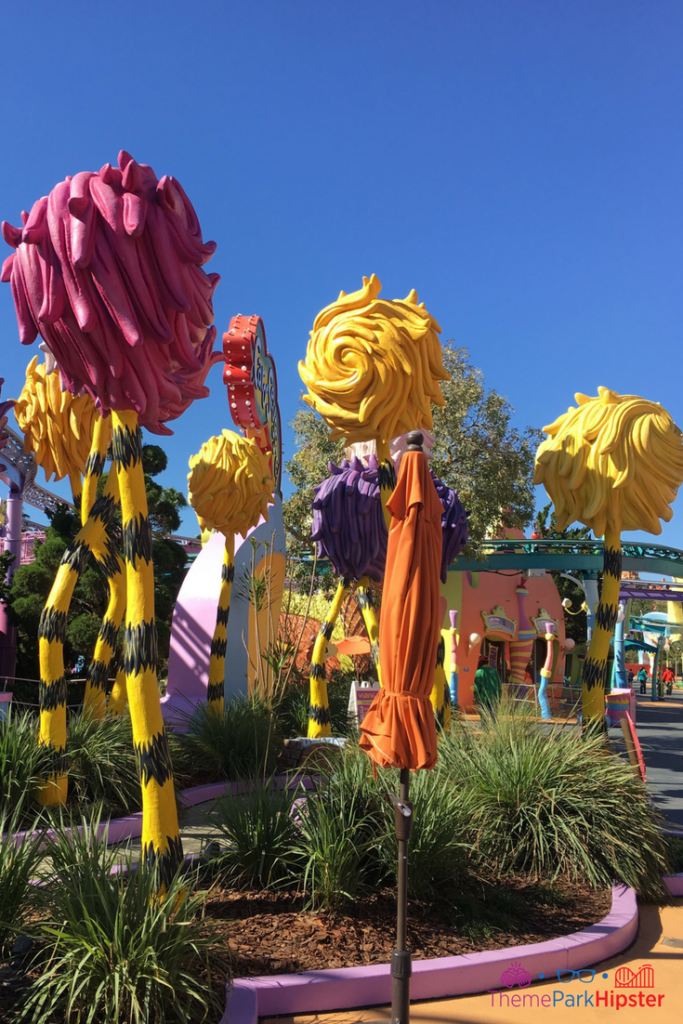 The Truffula Trees are so colorful and they really pop on your photos.
4 – The High in the Sky Seuss Trolley Train Ride (aerial views)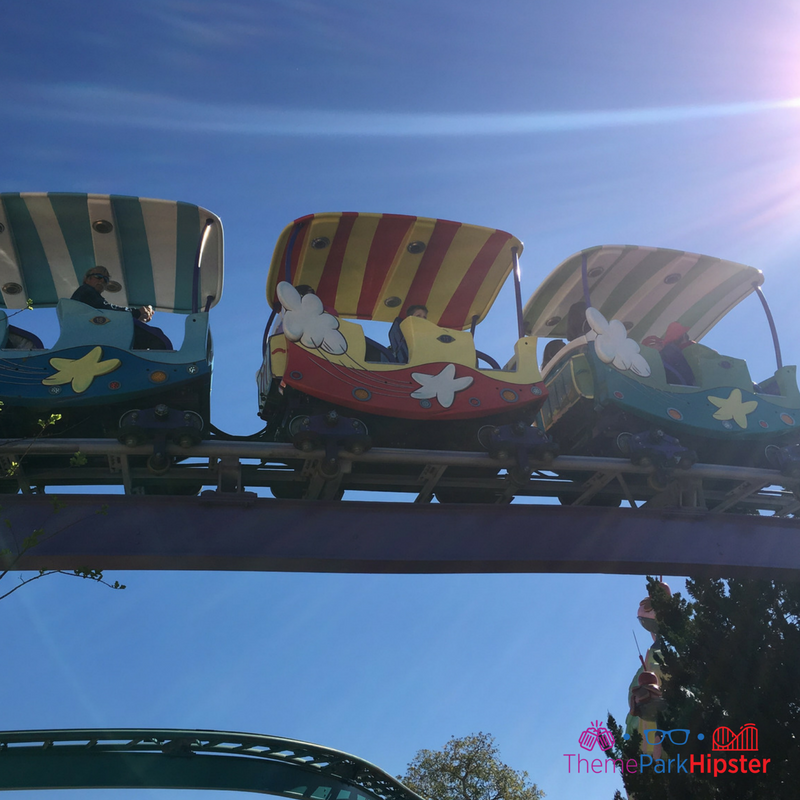 You have to ride the High in the Sky Trolley Train Ride to get some of the most amazing aerial views of Islands of Adventure.
5 – In Front of Mythos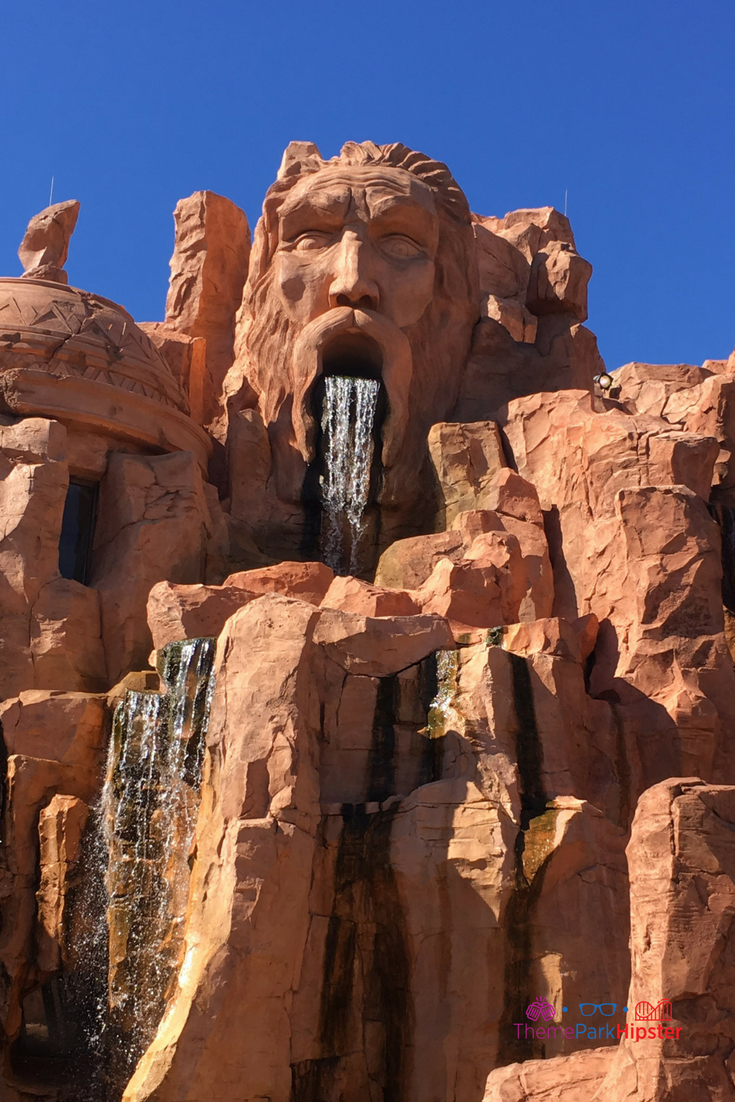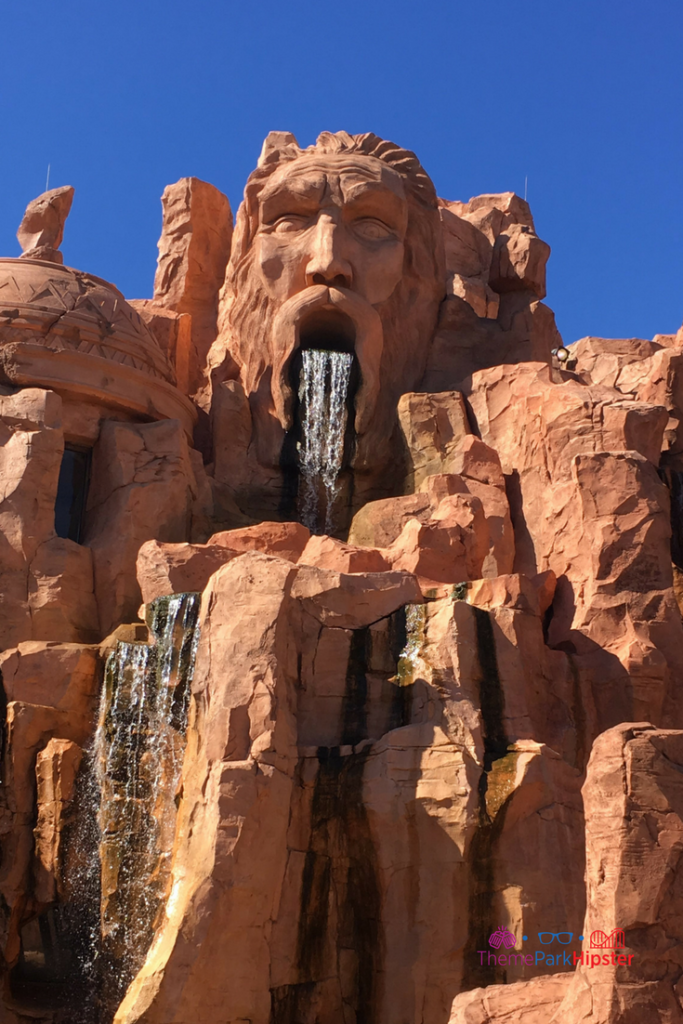 Mythos has been voted "Best Theme Park Restaurant" for many years. Fans love the food and the vibe of this enchanted dining spot.
Plus, the iconic sculpture outside is perfect for a photo memory to add to your solo trip.
Ready to start planning your next Universal Orlando vacation? Listen to the latest podcast episode on Apple or on your non-Apple device now!
6 – Bridge Overlooking Hogwarts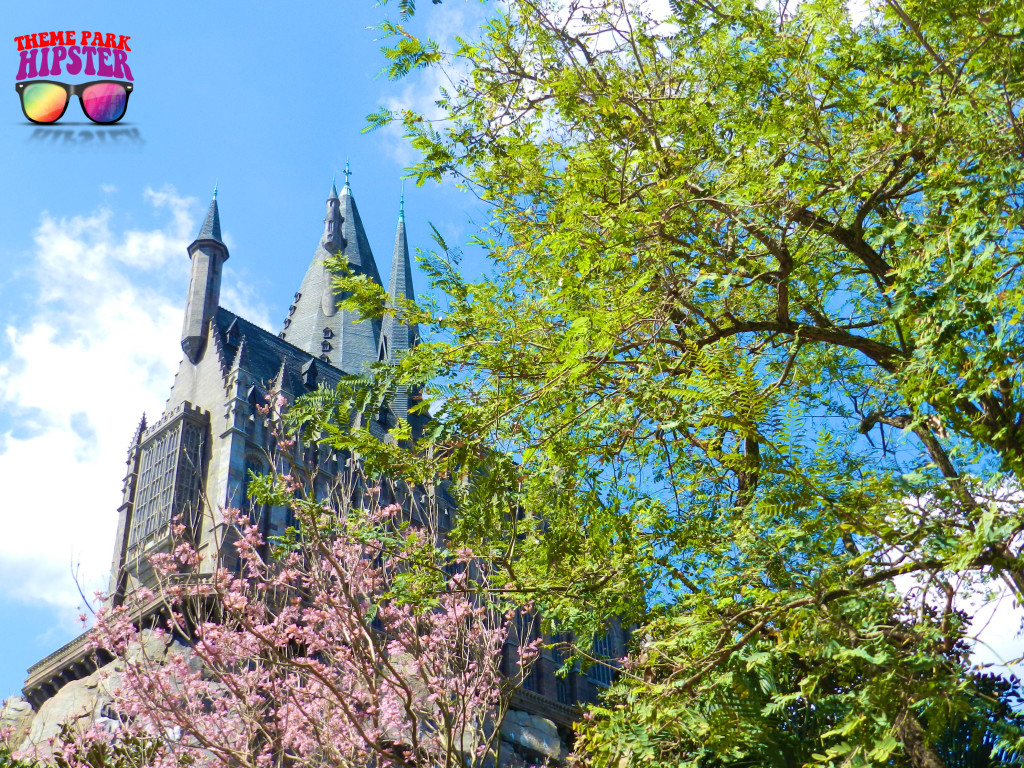 Any view of Hogwarts is a must for your photo album, but the best shot comes from the bridge that takes you from the Jurassic Park area to Hogsmeade.
7 – Harry Potter and the Forbidden Journey queue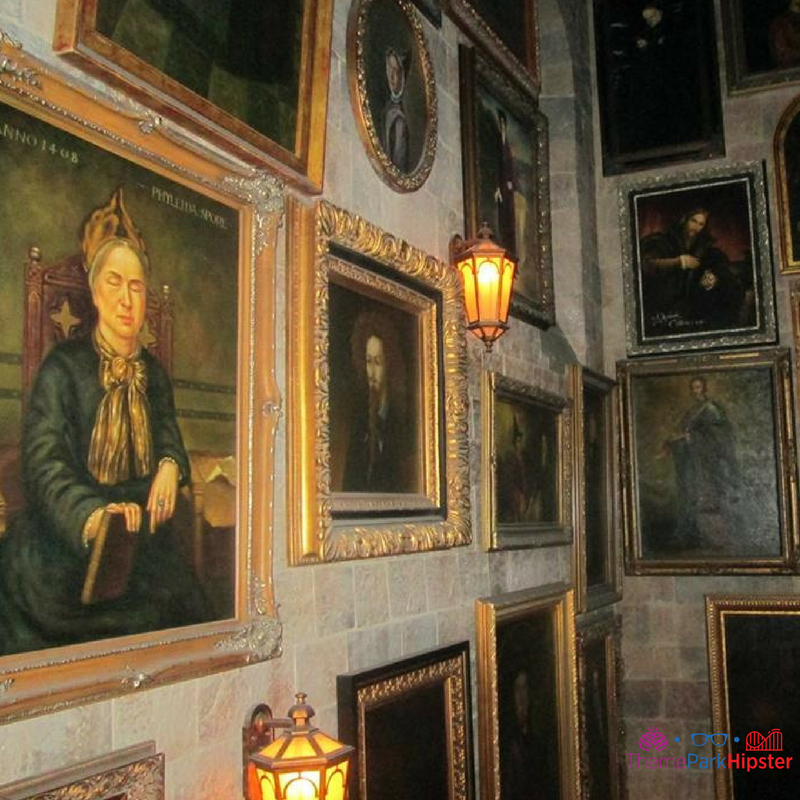 Harry Potter and the Forbidden Journey has the best ride queue in Islands of Adventure!
You'll definitely want to make sure that you get a few shots while waiting in line.
On June 13 2019, Universal unveiled Hagrid's Magical Creatures Motorbike Adventure, a roller coaster that celebrates Hagrid and his intense love of the animals and other creatures who inhabit Rowling's wizarding world.
8 – The Hogwarts Train Conductor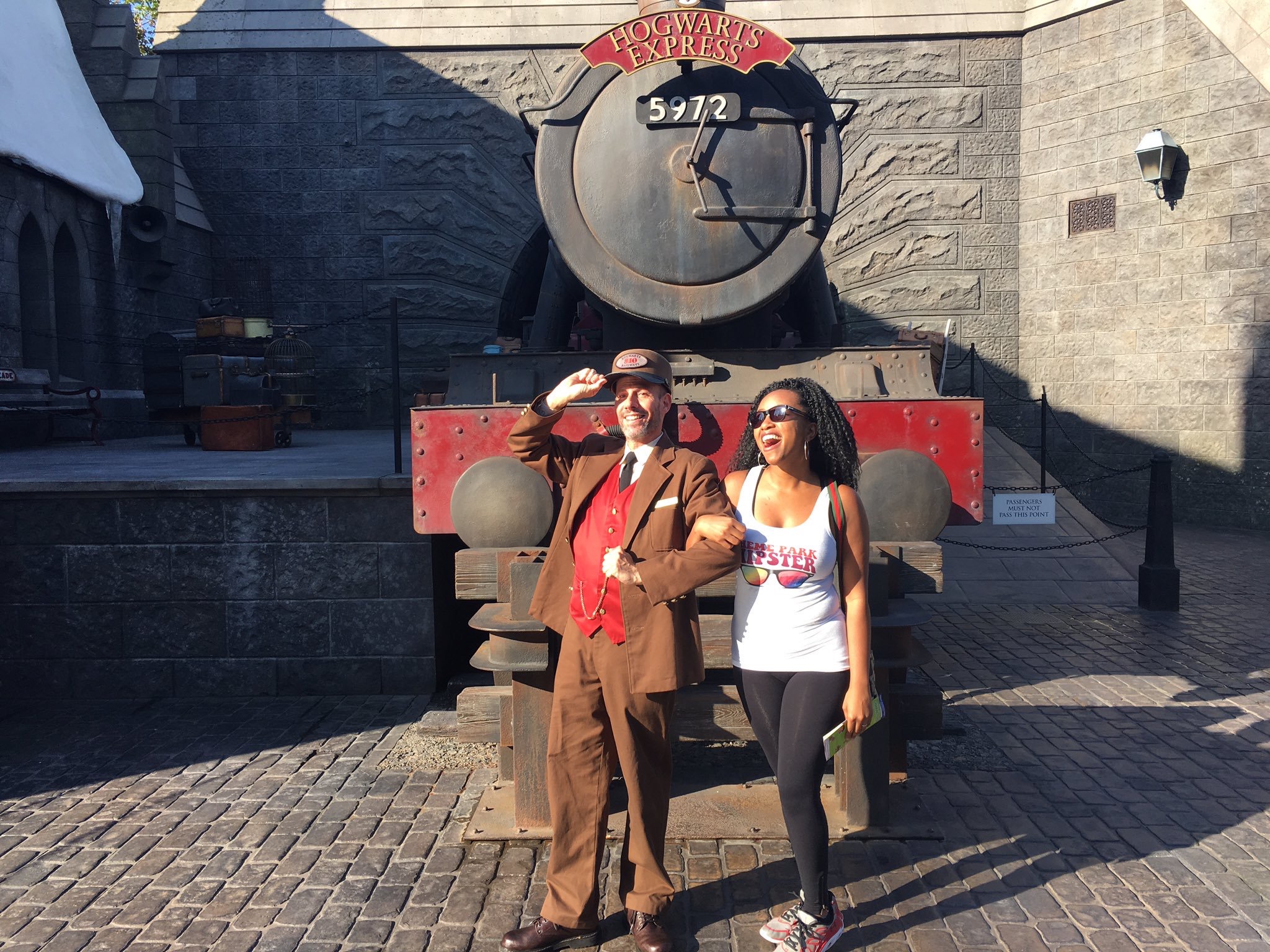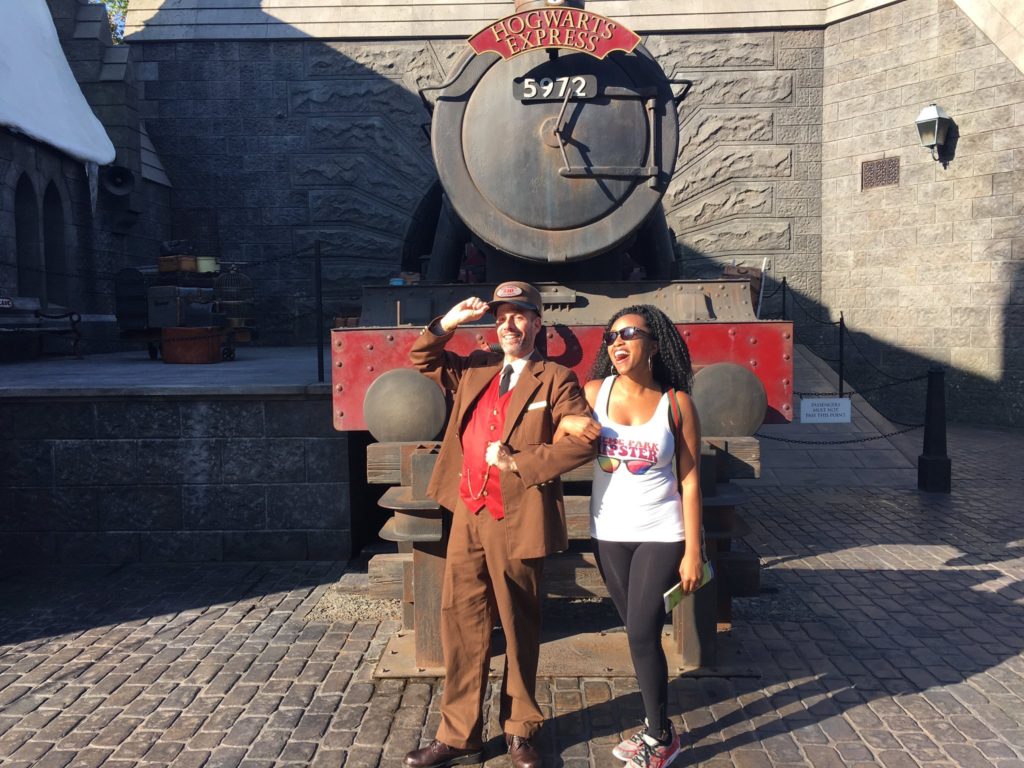 You absolutely cannot enter The Wizarding World of Harry Potter without taking a photo with the Hogwarts conductor!
He's always engaging and makes the Hogsmeade experience even more magical.
9 – Flight of the Hippogriff Queue and Ride (aerial views)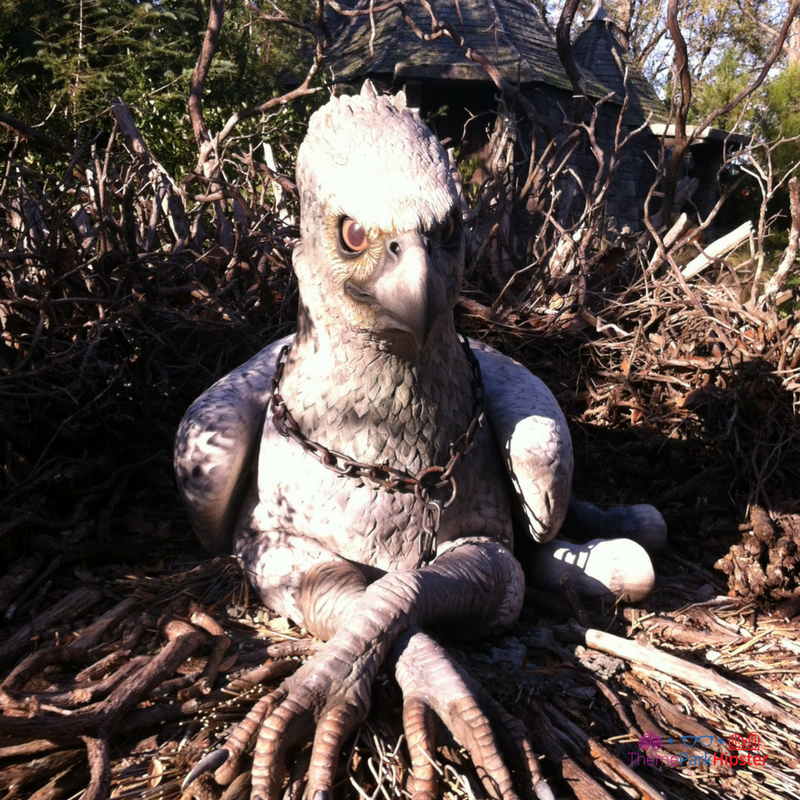 I challenge you to find Buckbeak inside Hogmeade, bow to him, then snap your photo to complete your memory.
10 – T-Rex in Jurassic Park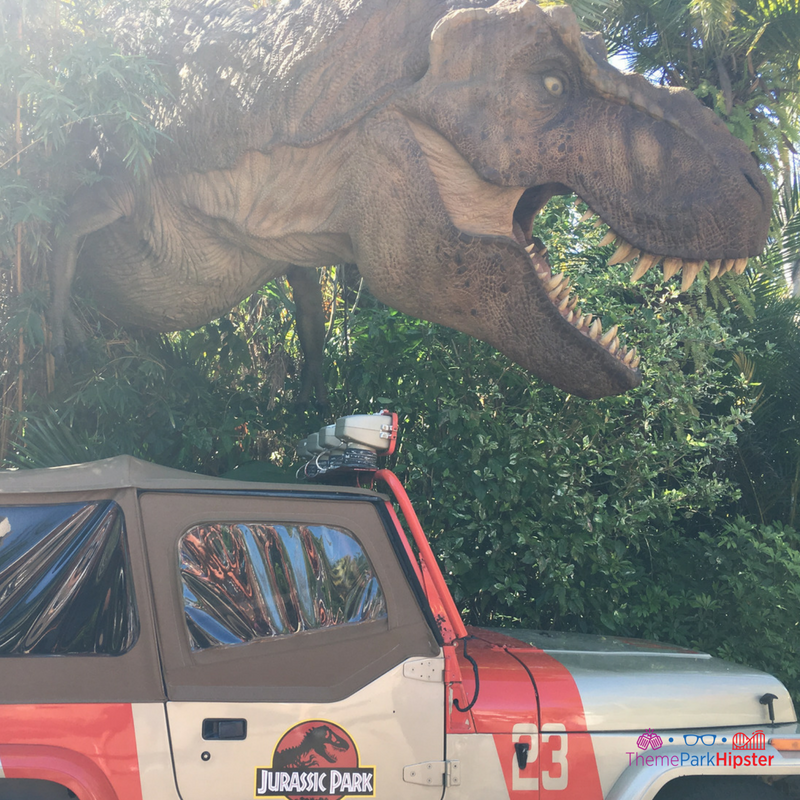 Before you leave the Jurassic Park section of Islands of Adventure, you have to get a photo in front of the Tyrannosaur Rex.
11 – Under the Many Toon Lagoon Cartoon Quotes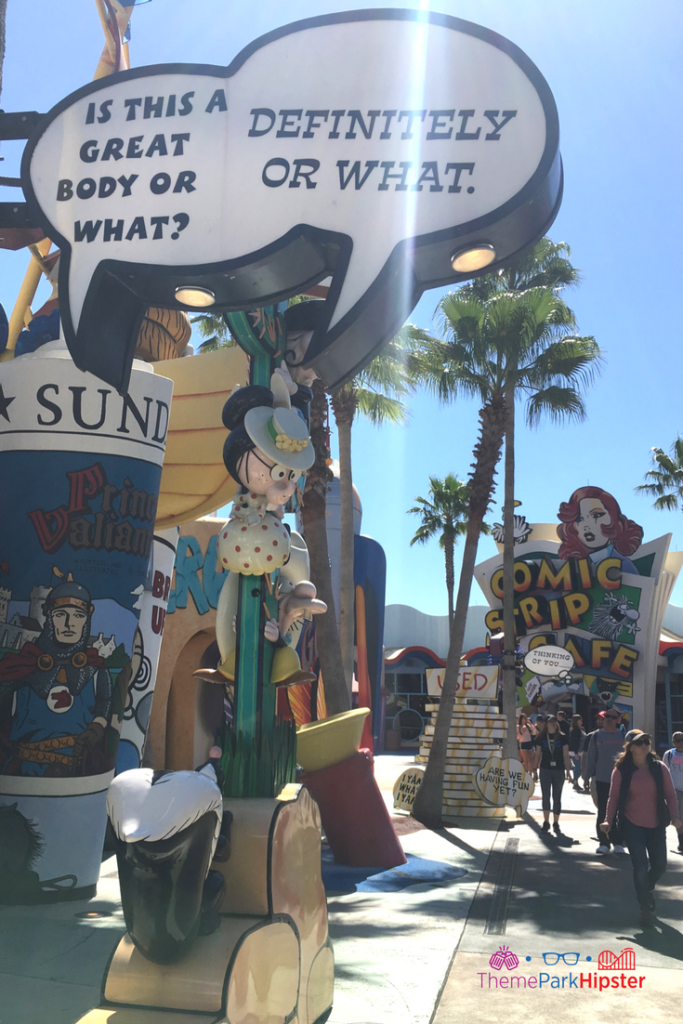 Toon Lagoon is an underrated area of Islands of Adventure. There are so many Instagram-worthy spots for you to discover and fill your feed up with colorful photos.
So, make sure you take a few shots here on your trip.
12 – Outside Queue for Poseidon's Fury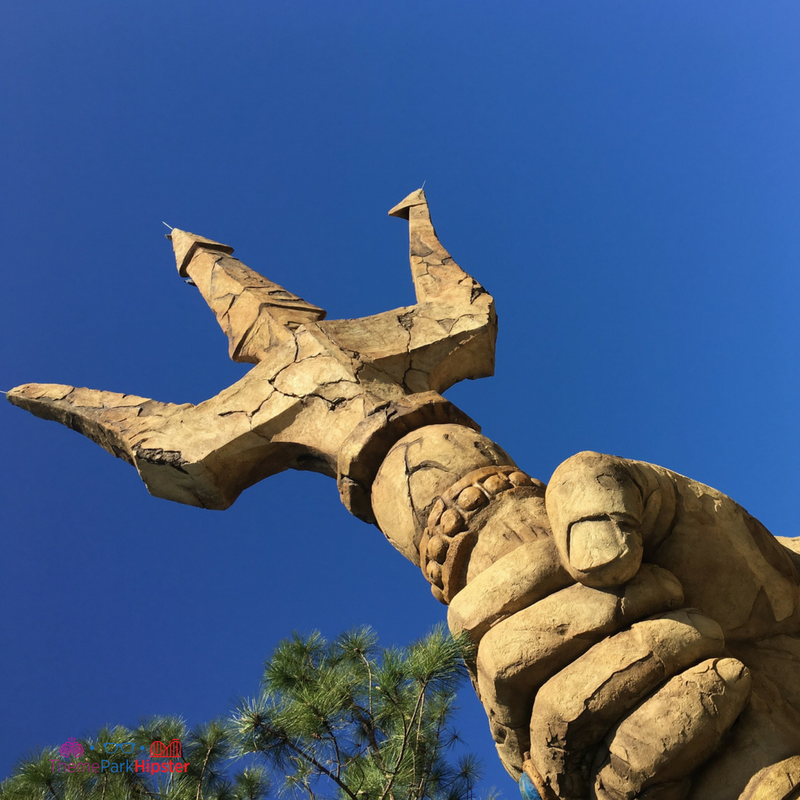 Poseidon's Fury is another underrated attraction at Islands of Adventure that has a gorgeous outdoor queue for you to get some incredible shots.
13 – Skull of King Kong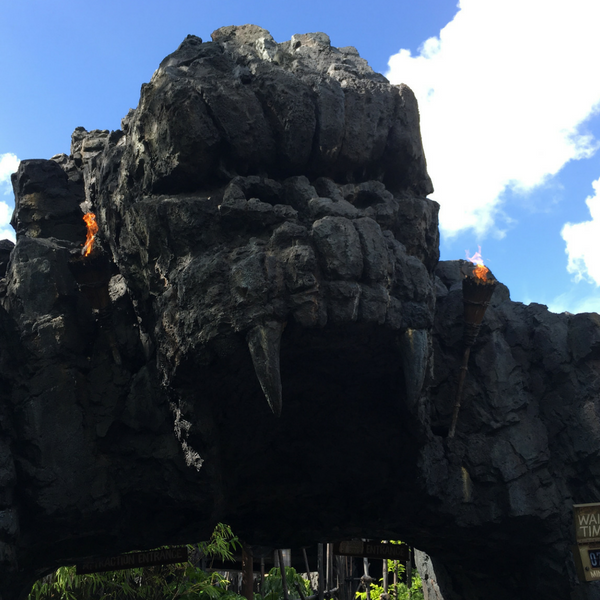 Skull Island Reign of Kong is another Islands of Adventure photo spot that you have to get for your theme park album.
I may not be a big fan of the attraction, but I do enjoy the tropical ambiance of the outdoor queue.
What to Know Before You Go
Before you make your way out to Islands of Adventure, you may have a few questions that you need answered to make your trip go perfectly.
Your first question may be:
Can you do Islands of Adventure in one day?
You absolutely can do it in one day if you know where to start!
You can grab your FREE Islands of Adventure itinerary and guidebook here!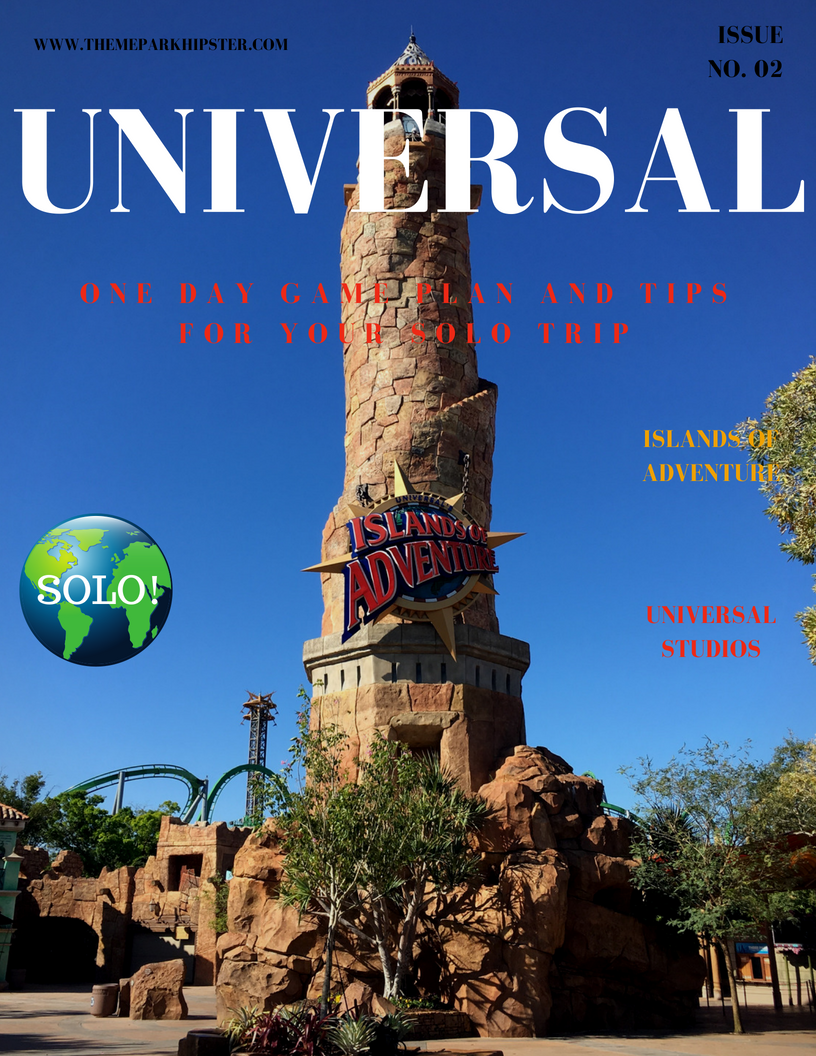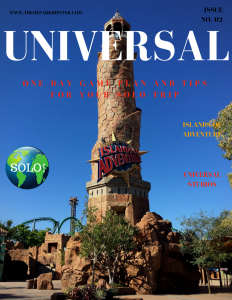 What are the Islands of Adventure hours?
Universal's Islands of Adventure is opened 365 days a year 9 a.m. to 6 p.m. in the regular season. Hours may change based on the busyness of the park.
How much is an Islands of Adventure ticket?
The cost of admission starts at $128*, but I like discounts so I use Undercover Tourist to find cheap Islands of Adventure tickets.
Now that we've got the basics of the park down, I want to show you how to conquer Islands of Adventure the right way!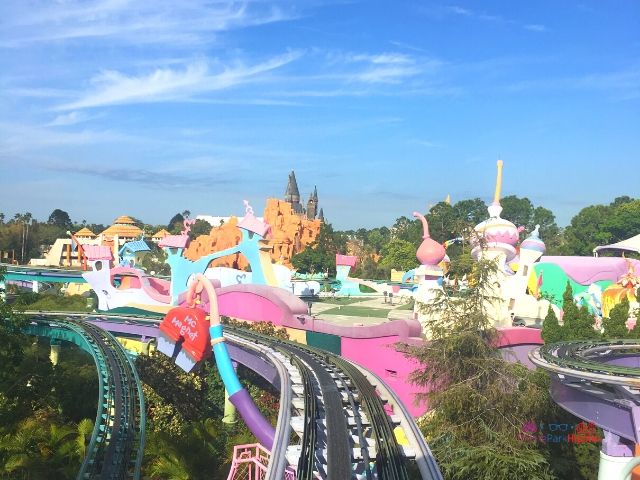 What rides to do first at Islands of Adventure?
Join the Wizards on Harry Potter and the Forbidden Journey
Experience The Amazing Adventure of Spider-Man
Take a Dive on Doctor Doom's Fearfall
Discover Skull Island: Reign of Kong
Go on an Adventure Inside Poseidon's Fury
Hipster Power Tip: If you find a ride or an experience that you're on the fence about on day one, wait until your second day to try it out.
What is the best time to go to Islands of Adventure?
The best times to visit Islands of Adventure are:
January
February
April
November
These months are closely followed by March, May, September, and October as still pretty decent visiting times.
Get the full Islands of Adventure Crowd Calendar here!
Final Thoughts
I hope I was able to give you a few of the best photo spots to find in Islands of Adventure.
Did I miss any?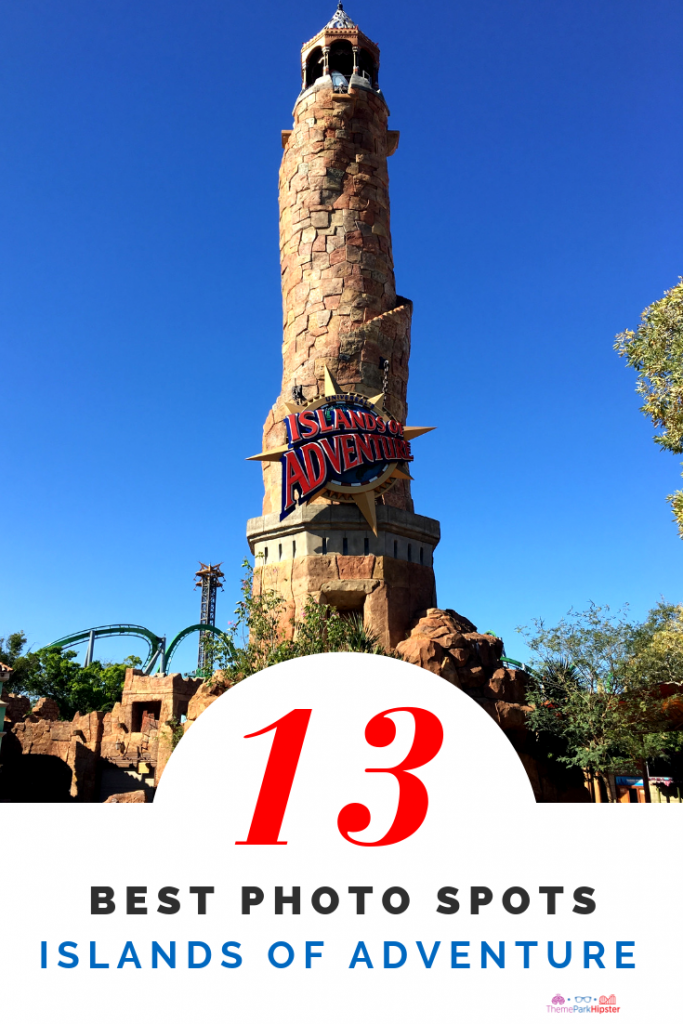 If so, let us know some of your favorite places to take photos at Islands of Adventure in the comments section below.
---
If you enjoyed this article, then you'll love these:
Until next time, Happy Park Hopping Hipsters!
NikkyJ
(Original date March 2018/Updated July 6, 2020)