A one of a kind frightening mission I must say regarding my Universal Studios Halloween Horror Nights experience.
Solo it was!
Man, if you would have asked me ten years ago, "Nikky can you do Halloween Horror Nights alone?" I would have looked at you like you were a crazy man just being released from the psych ward. The decision to attend this event was only to give you all an inside look, especially if you're not able to make it this year.
The things I will do for my readers 🙂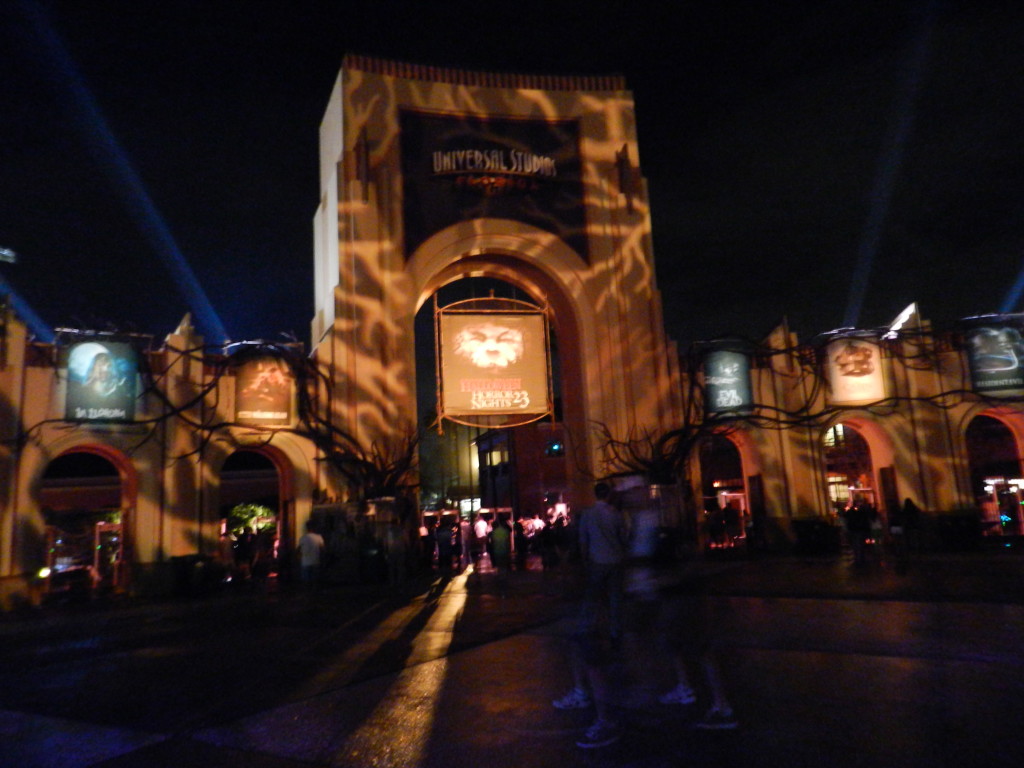 I walked throughout the whole park bravely, immersing myself in the undead experience. I was able to actually sit down and enjoy The Rocky Horror Picture Show, which fans of this brand will enjoy, and the Bill and Ted's Excellent Halloween Adventure, which did not leave any celebrity off limits.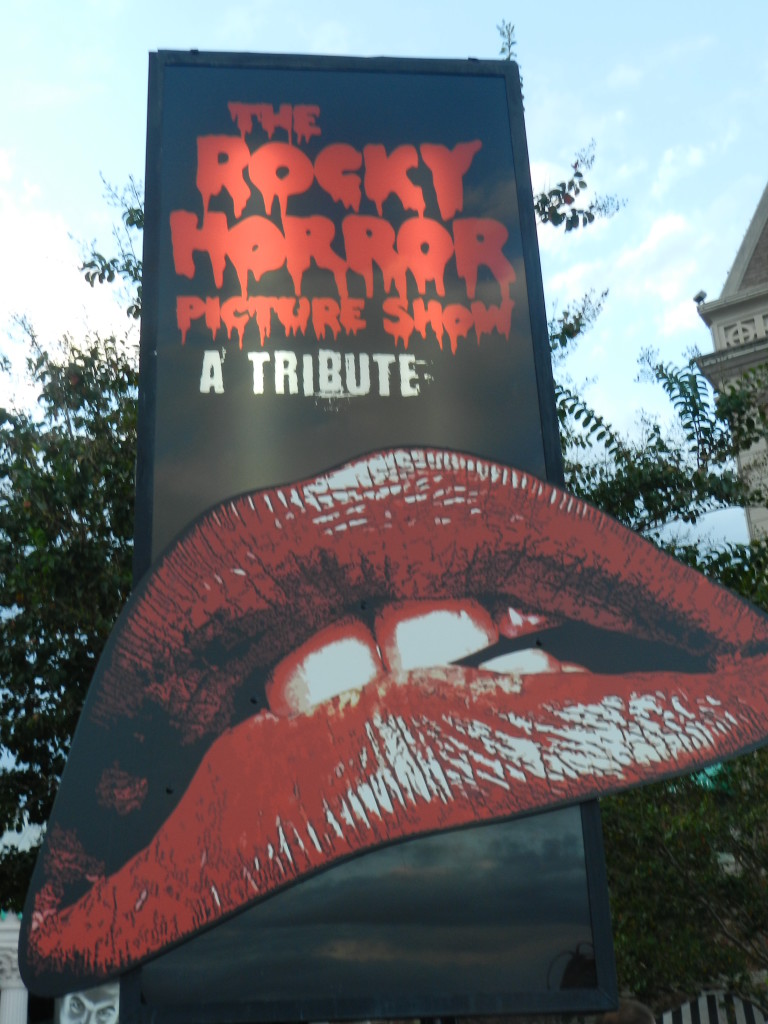 This year Universal added a haunted new twist to the scare zones. Instead of having differently themed sections, they made all of the zones infiltrated with the infected walkers of The Walking Dead series. I really, really enjoyed this new supernatural experience. However, I will warn you that the path that goes from the Animal Actors section to Mel's Die-In is blindly dark and foggy with growling sounds, horrid smells, and walkers everywhere that are haunting you down from every angle.
It was at this moment during the night that I thought the idea of going solo was now a big mistake. I walked through that section so fast (still trying to look like a cool ThemeParkHipster) that you would have thought I was being chased by an actual living dead walker.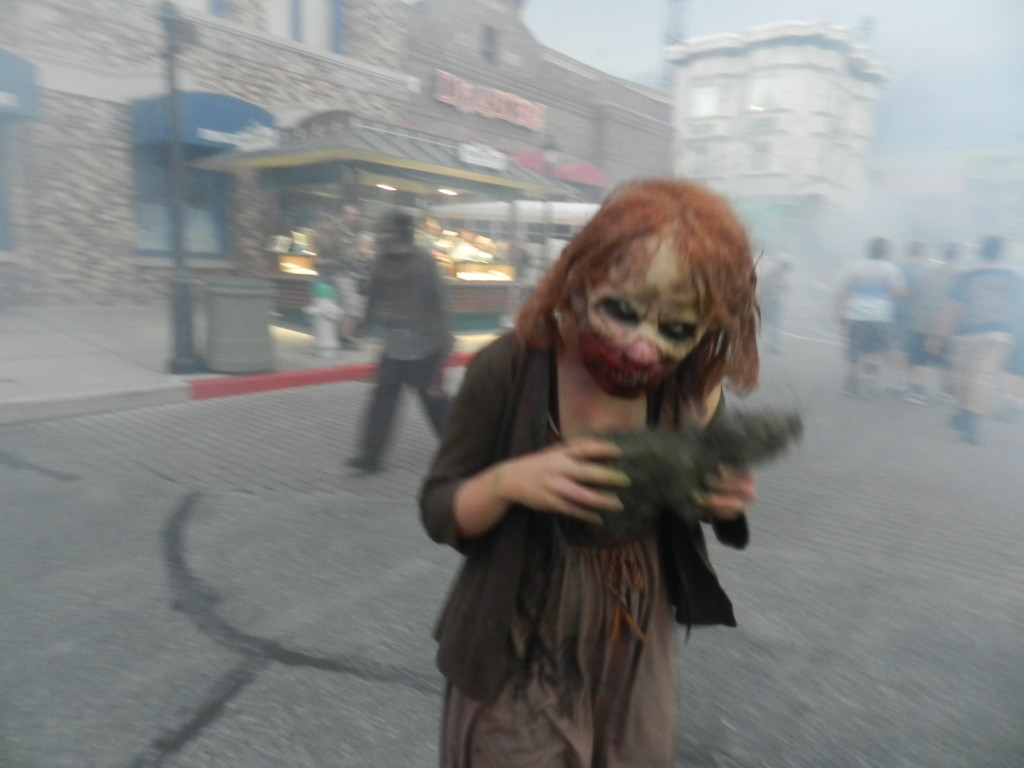 There's something about that eerie feeling that Halloween Horror Nights can do to make you debate between reality and imagination. I won't forget how quickly fear began to set in. My heart was pounding and my thoughts went on a wild adventure of all the infinite possible terrifying creatures that could be present along the dark path.
Once I was out of it, I pretty much called it a night, lol. I took all the pictures that I needed and I saw all of the things that I'd planned to see. You guys may be disappointed to hear that I did not go into any of the haunted mazes this year.
For me going to Halloween Horror Nights solo has to be done in baby steps and there was NOOOOOO way that I was doing any of the houses by myself! Hopefully next year I will be brave enough to do one house alone and by 2020 I should be able to do all of the houses alone….remember baby steps 🙂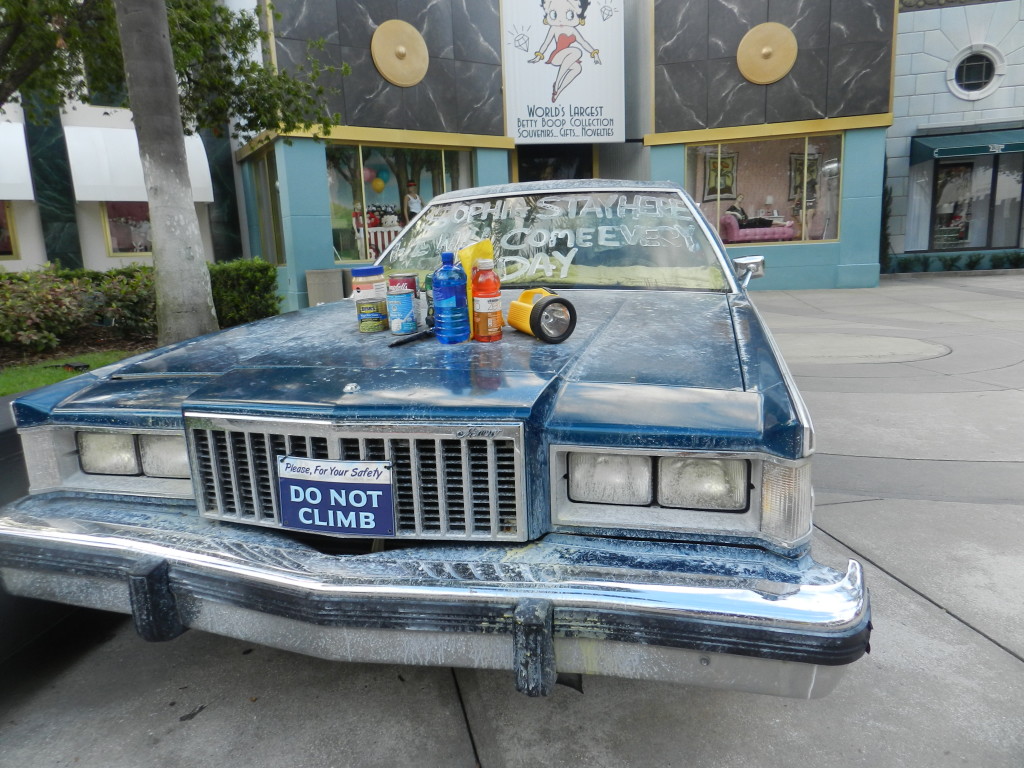 Make sure to check out this year's Halloween Horror Nights and let me know how you made it your own night to remember. Don't do the usual things that other park goers do. After all, we're ThemeParkHipsters so add a new flavor to your HHN experience.
NikkyJ
Universal Studios Halloween Horror Nights 23 Pictures