The 2022 Epcot Flower and Garden Concerts are returning and the schedule has been released!
You'll be able to see some of you favorite musicians during the Epcot Garden Rocks Concert Series from March 2nd through July 4th 2022.
This is the perfect way to enjoy all of the festival food, drinks, and culinary adventures with a musical treat to end the day.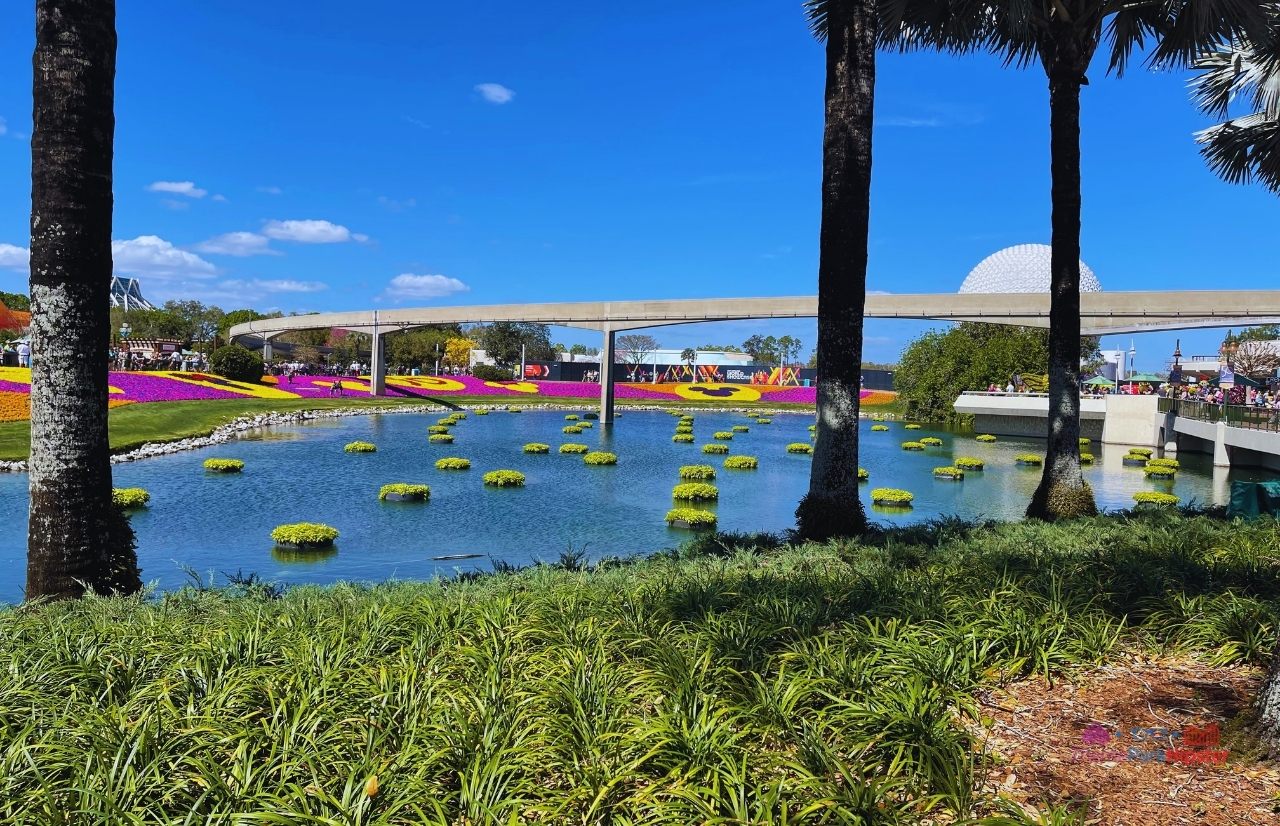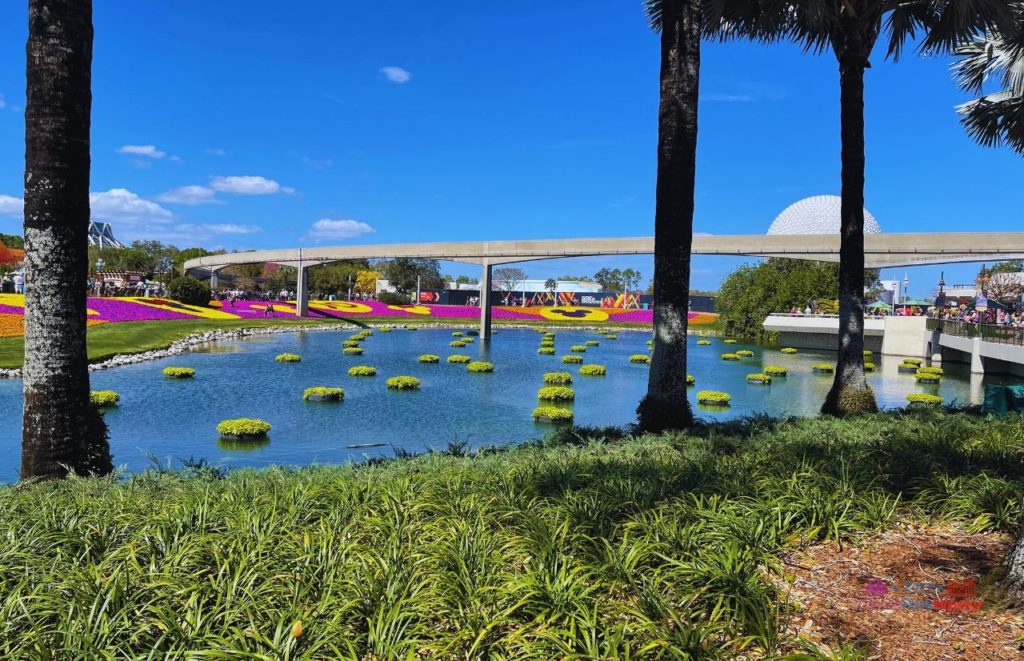 THIS POST MAY CONTAIN AFFILIATE LINKS. PLEASE READ MY DISCLOSURE FOR MORE INFO. Which means if you click on certain links, I may receive a small commission at no additional charge to you.
2022 Garden Rocks Concert Series Schedule
The annual concert series usually features popular bands from the 80s, 90s, and the 2000s. It takes place on the American Gardens Theater stage in the American Adventure Pavilion at Epcot.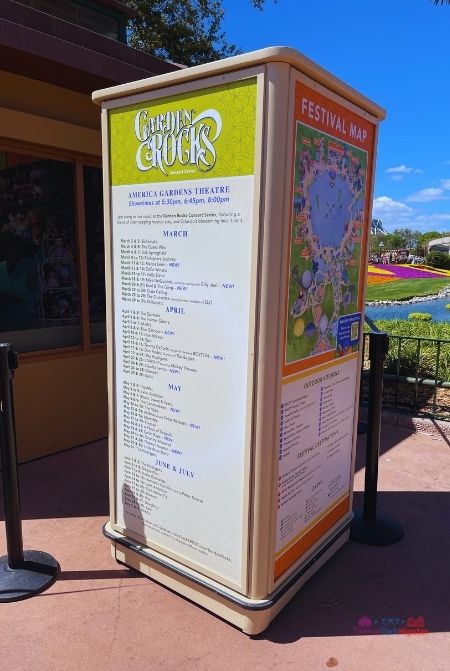 Now let's go through the Disney Flower and Garden Festival concerts that you can't miss this year!
March 2022 Epcot Flower and Garden Festival Concert Schedule
Skillzmatic: March 2 & 3
The Guess Who: March 4 & 5
Rick Springfield: March 6 & 7
Foreigners Journey: March 8 to 10
Melina León: March 11 & 12
CeCe Winans: March 13 & 14
Hello Sister: March 15 to 17
Mike DelGuidice, currently on tour with Billy Joel: March 18 & 19
Kool & The Gang: March 20 & 21
Glass Ceiling: March 22 to 24
The Orchestra starring former members of ELO: March 25 to 28
Skillzmatic: March 29 to 31
April 2022 Epcot Flower and Garden Festival Concert Schedule
The Spinners: April 1 & 2
The Pointer Sisters: April 3 & 4
M-80's: April 5 to 7
Blue October: April 8 & 9
Don McLean: April 10 & 11
Epic: April 12 to 14
Tommy DeCarlo, singer of the band Boston: April 15 & 16
Don Felder, formerly of The Eagles: April 17 & 18
The Hooligans: April 19 to 21
STARSHIP featuring Mickey Thomas: April 22 & 23
Claudia Leitte: April 24 & 25
Element: April 26 to 28
Berlin: April 29 & 30
May 2022 Epcot Flower and Garden Festival Concert Schedule
TobyMac: May 1 & 2
Latin Ambition: May 3 to 5
Blood, Sweat & Tears: May 6 & 7
The Commodores: May 8 & 9
The Vybe: May 10 to 12
Ambrosia with Peter Beckett: May 13 & 14
MercyMe: May 15 & 16
Finesse: May 17 to 19
A Flock of Seagulls: May 20 & 21
Collin Raye: May 22 & 23
Country Airwaves: May 24 to 26
Thelma Houston: May 27 & 28
Little River Band: May 29 & 30
The Hooligans: May 31 to June 2
June and July 2022 Epcot Flower and Garden Festival Concert Schedule
Simple Plan: June 3 to 6
Audio Exchange: June 7 to 9
Herman's Hermits starring Peter Noone: June 10 to 13
Latin Ambition: June 14 to 16
Plain White T's: June 17 to 20
Element: June 21 to 23
War: June 24 & 25
Daughtry: June 26 & 27
Epic: June 28 to 30
M-80's: July 1 to 4
ORDER NOW to secure your Orlando theme park ticket reservation in the parks! GET MY TICKETS.
What time are the concerts at Epcot Flower and Garden Festival?
The Epcot Garden Rocks concert performances are at 5:30, 6:45 and 8:00 p.m. daily, and are included in Epcot admission.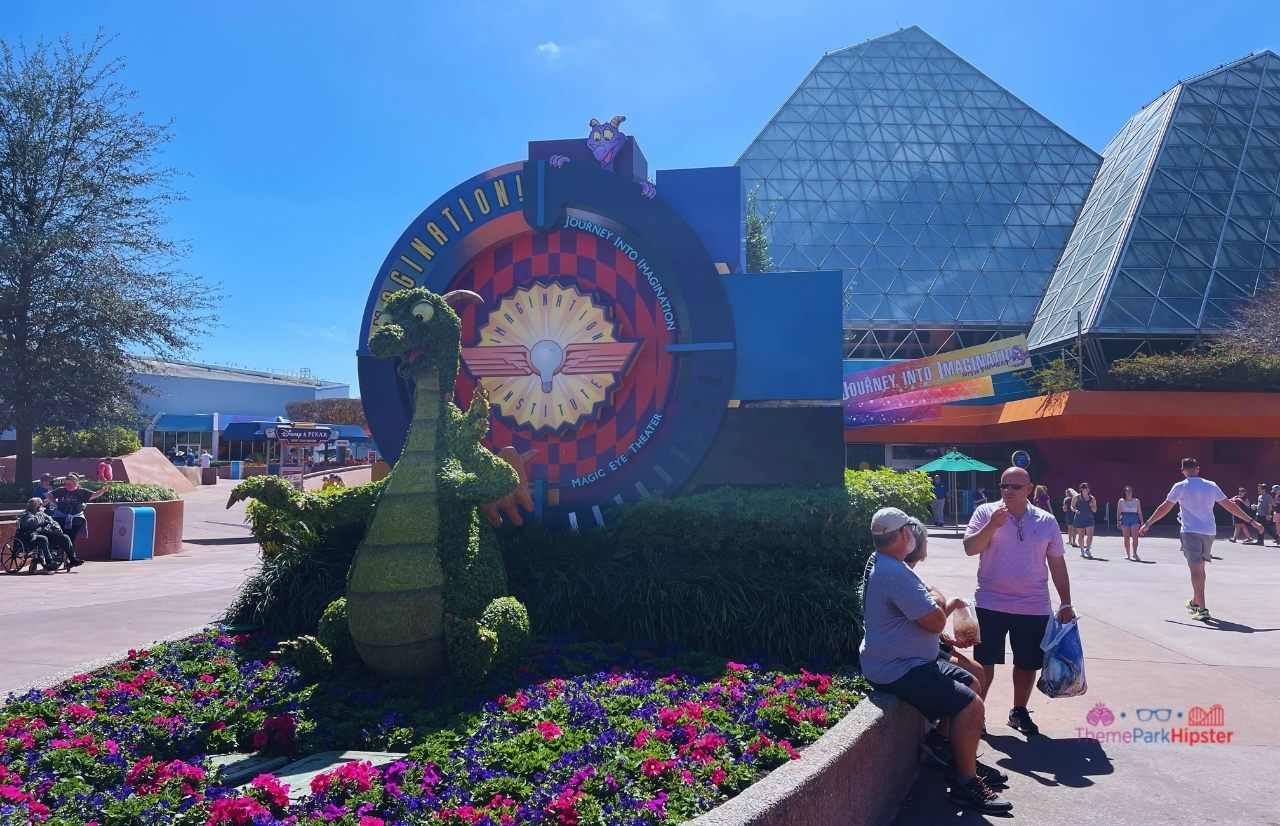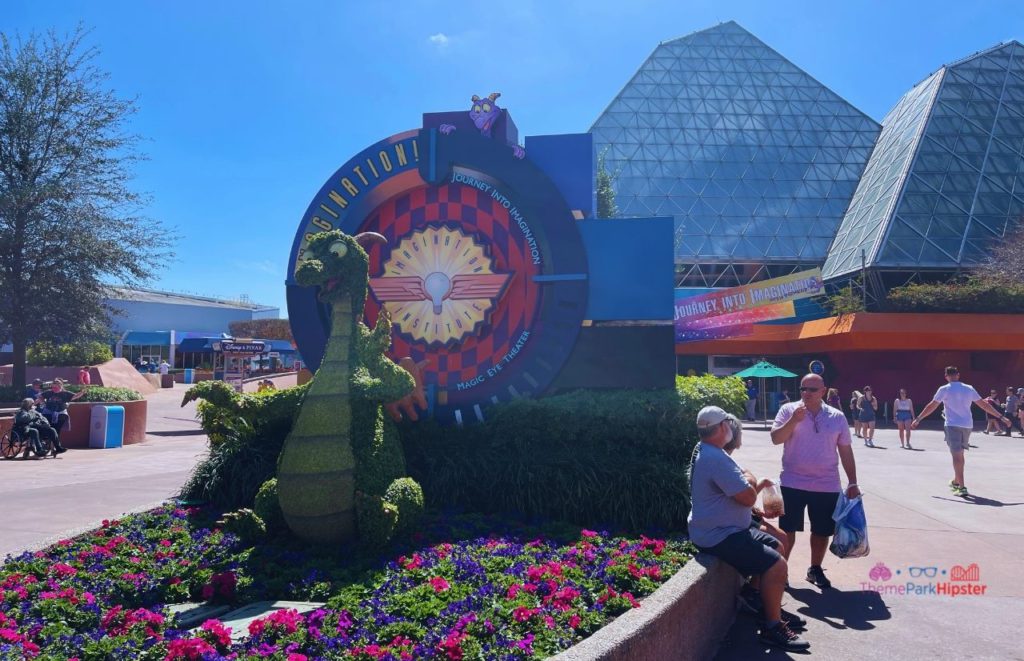 Per Disney, the lineup is subject to change; songs listed are for artist recognition only and may not be included in the concert play list.
5 Pro Tips for the Epcot Garden Rocks Concert Series
If you're like me and have a favorite musician that you absolutely must see, then you'll want to have a game plan for the concert series.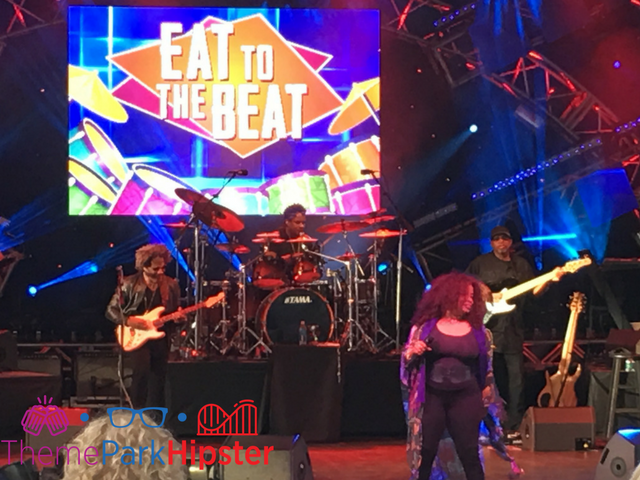 I've had frustrated nights trying to get a seat inside the American Gardens Theater to see artists like Boyz II Men or Chaka Khan.
I don't want you to make the same mistakes as me.
Let's go through the best tips for making the most of the Epcot Garden Rocks Concert Series.
1. Get there early.
Popular bands tend to have LONG lines waiting to grab the best seats between each show. The outdoor theater seats roughly 1,000 people on benches.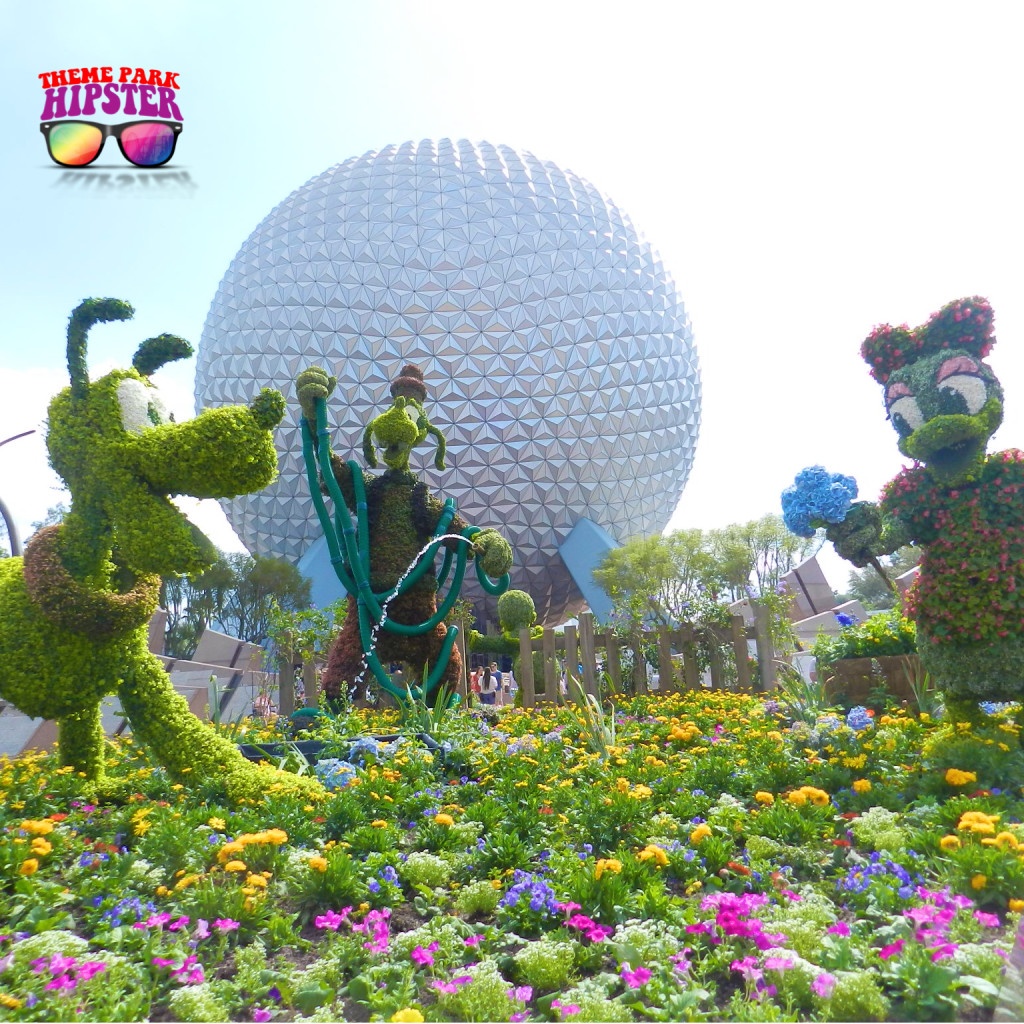 This number sounds like a lot, but the area quickly fills up.
2. Bring sun protective gear.
Accessories such as a hat, sunglasses, an umbrella, and sunscreen are great to have in case you need to wait a while in line to be seated.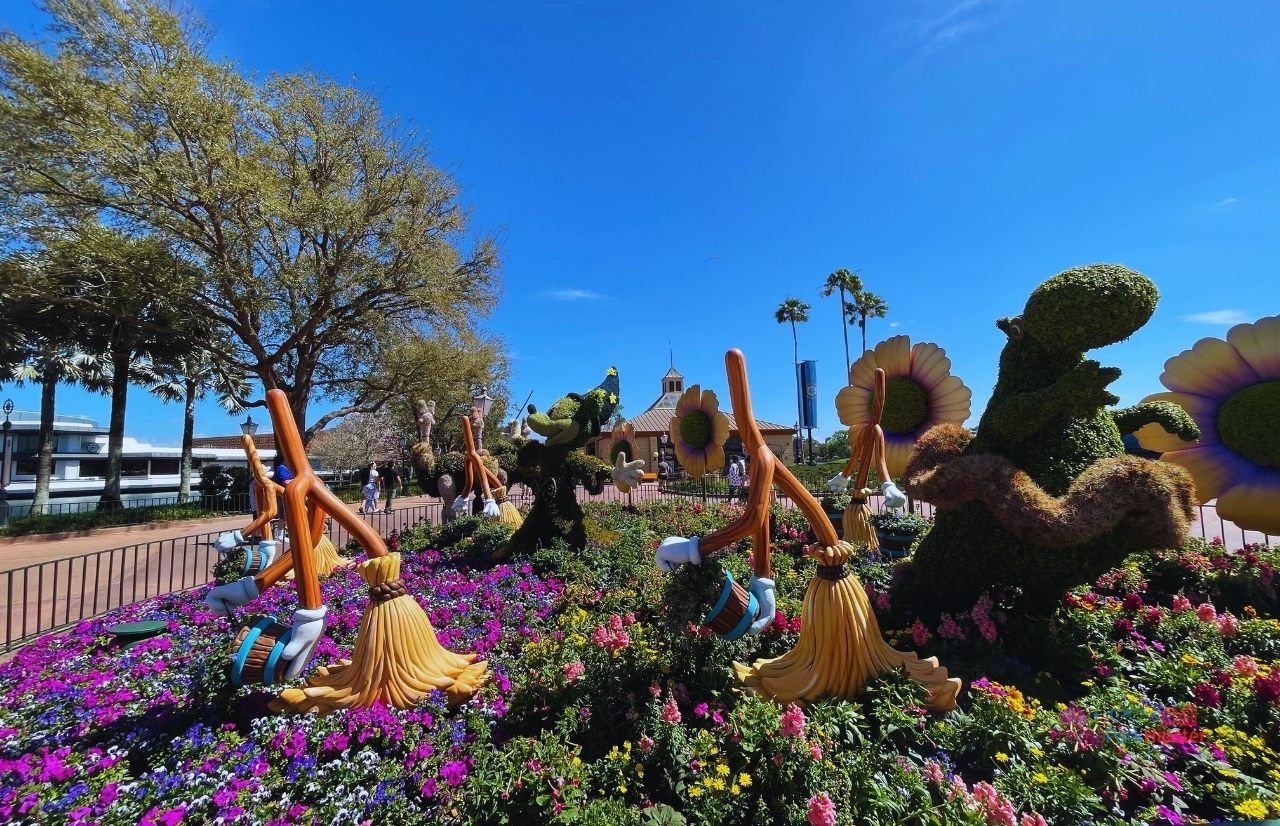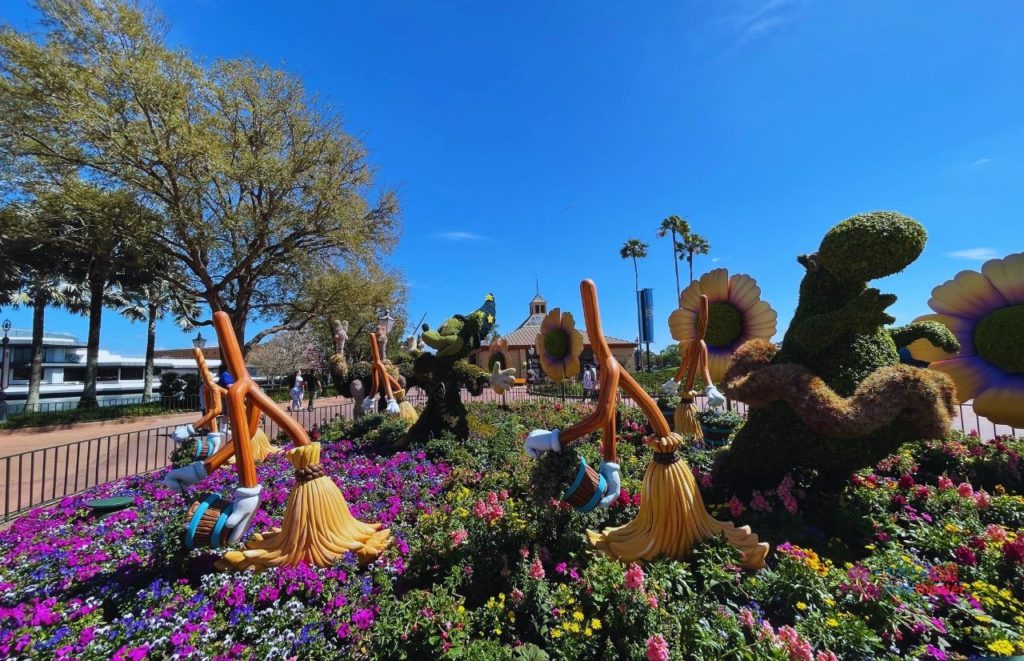 Ready to plan your theme park trip? Watch the best vacation planning tips on YouTube. Get started here!
3. Don't worry if you don't get in the theater.
You can still view and hear the artists from the American Pavilion pathway or courtyard.
4. Remember that queue lines form on both sides of the theater.
Be sure to check that the line is not specified for the Garden Rocks Dining Package.
5. Don't feel bad if you're not able to go to the first show.
Most bands tend to change up the song lineup throughout the evening during the Epcot Flower and Garden Concerts.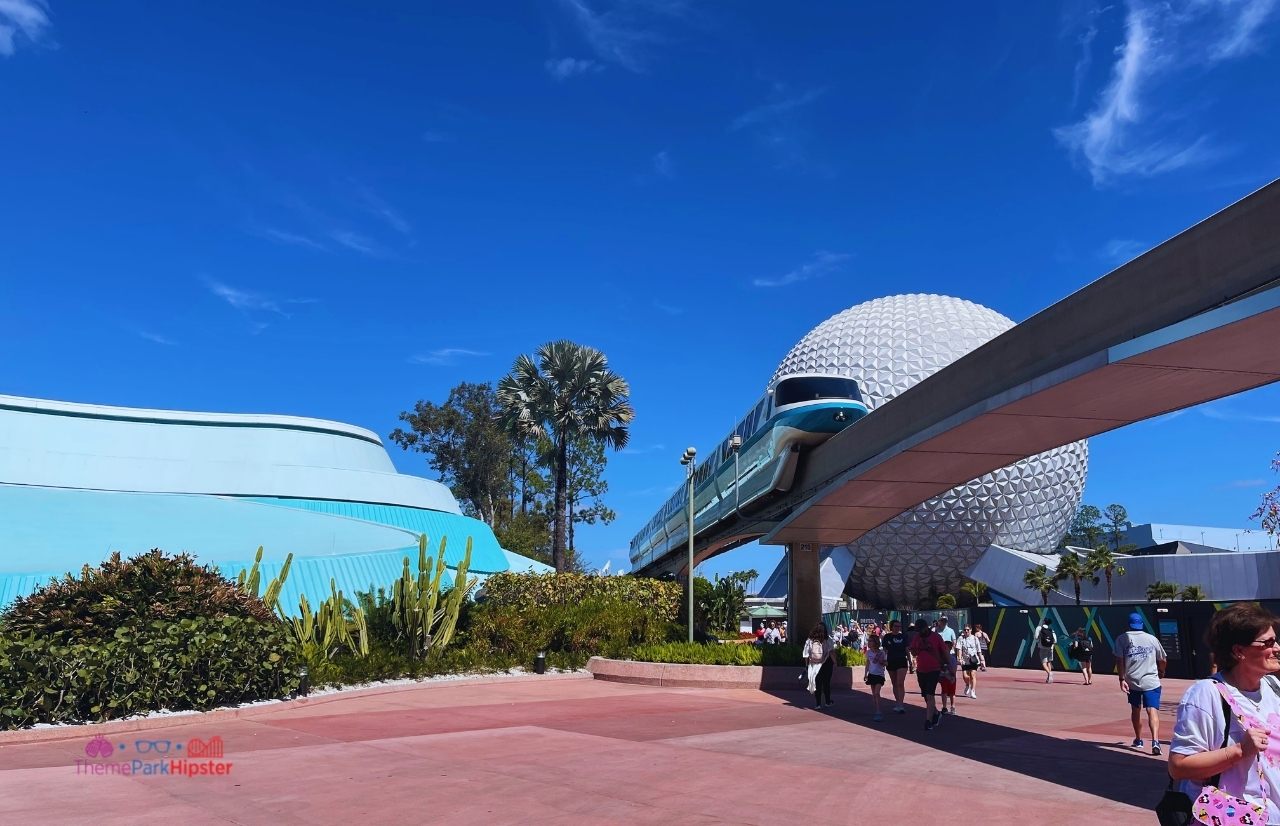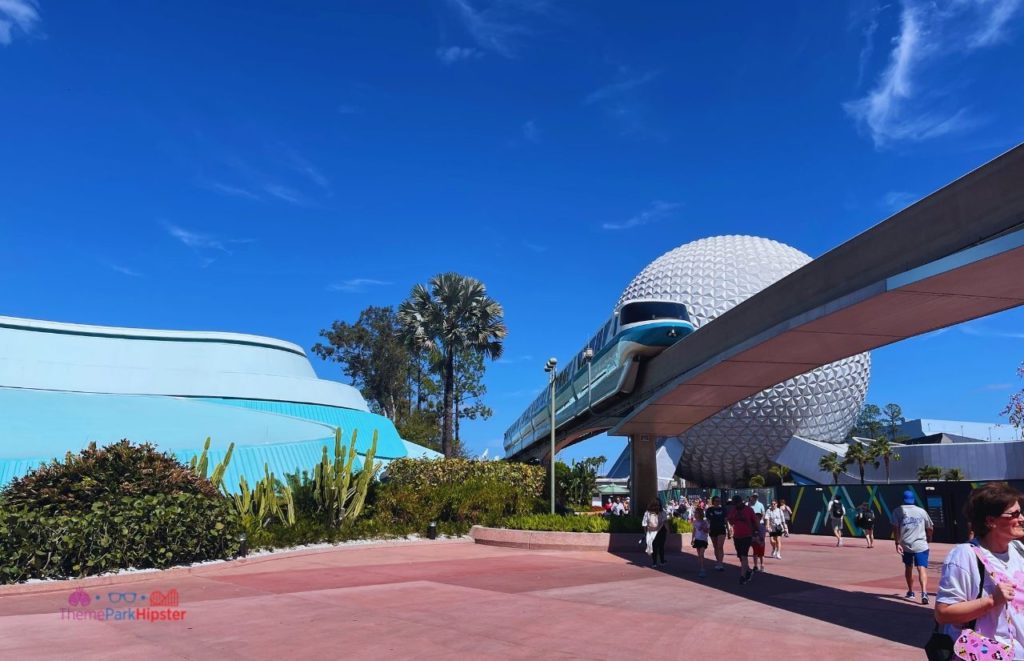 I've found that the second and third shows tend to be the best. The band is usually warmed up and there's a better energy from both the crowd and the artists.
Learn how to find your perfect vacation home rental near Disney World by Clicking HERE!
Epcot Garden Rocks Concert Series Dining Packages
The Epcot Flower and Garden concert dining package is available this year at select Epcot restaurants for lunch or dinner.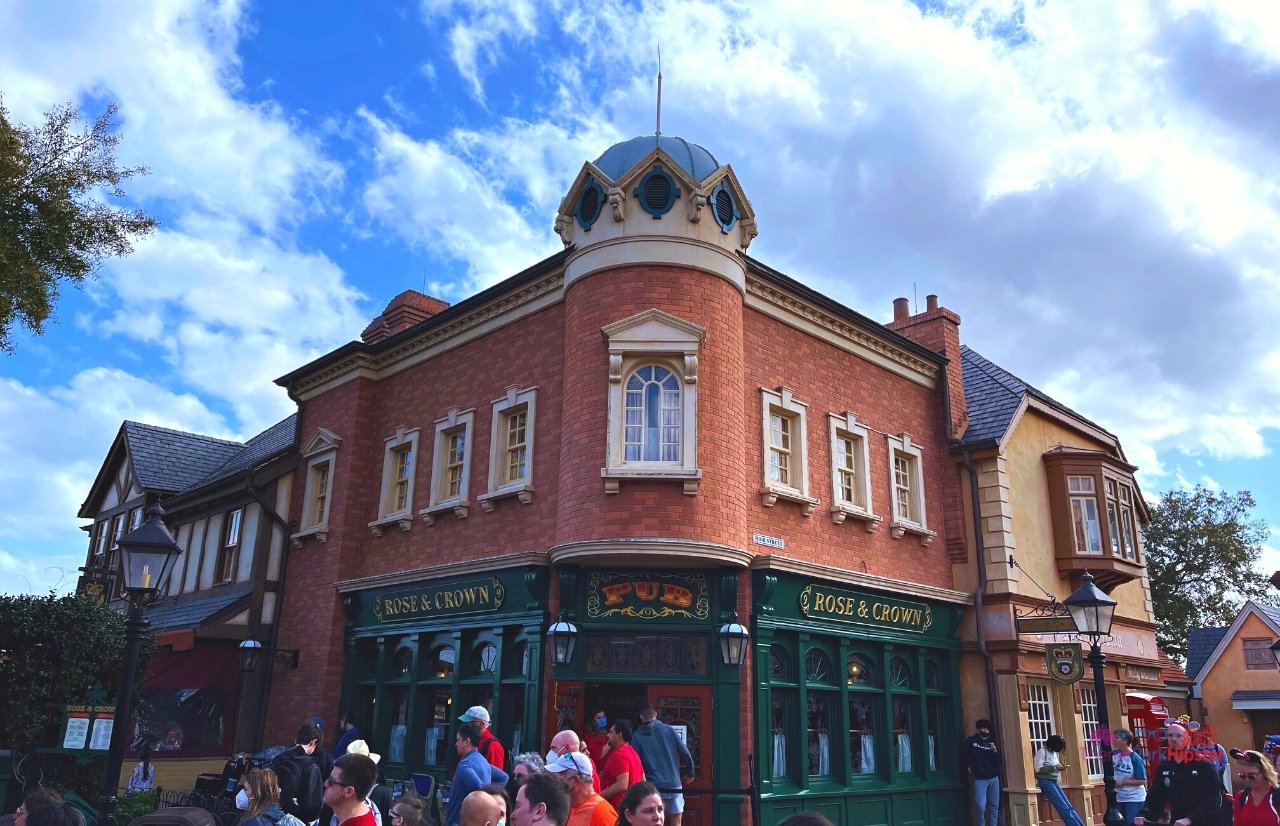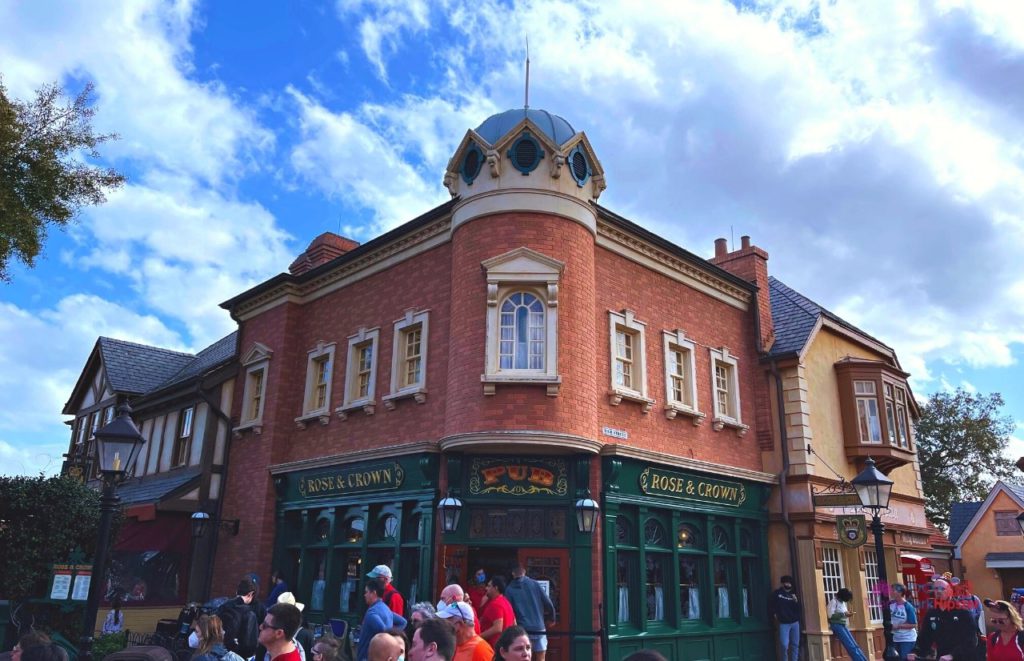 You are provided a 3-course meal or full buffet, depending on the location, with priority seating at one of 3 concerts held the same day.
The Garden Rocks Dining Package is available for the Friday through Monday Epcot Flower and Garden Festival concerts.
Recommended: New Merchandise Announced for Epcot International Flower & Garden Festival
How does the Garden Rocks Dining Package work?
You will choose one of the 4 restaurants at EPCOT that will be offering the Garden Rocks Dining Packages.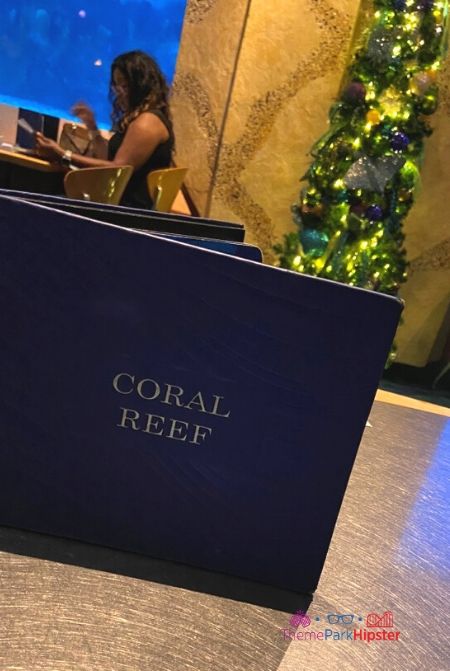 Then you will have to choose if you want to have your meal for lunch or dinner.
Here are a few things to know before you go:
At the time of booking, you'll be assigned a performance time for the Garden Rocks concert. You will have guaranteed seats for that performance only.
You'll then receive Garden Rocks seating badges at the restaurant after your meal. The badge will specify the date and show time you have reserved.
If you book the Garden Rocks Dining Package, then you will enter the America Gardens Theatre in a separate queue and will be seated on a first-come, first-served basis. Seating is guaranteed for your assigned show time.
What's included in your Epcot Garden Rocks Dining Package?
Appetizer
Entrée
Dessert
OR one (1) full buffet or family-style dining
A non-alcoholic beverage
One (1) guaranteed seat to the Epcot Garden Rocks Concert held on the same day
Recommended: The Full Epcot Flower and Garden Festival MENU
What restaurants are included in the Epcot Garden Rocks Dining Package and How Much Does it Cost?
Please Note: Adult price is for ages 10 and up and the Child price is for ages 3 to 9. The prices displayed excludes tax and gratuity.
How do you Make Reservations for the Epcot Garden Rocks Dining Package?
All you have to do is log into your myDisney Experience account and select the date of your reservation. You can also use this link or call (407) WDW-DINE or (407) 939-7463.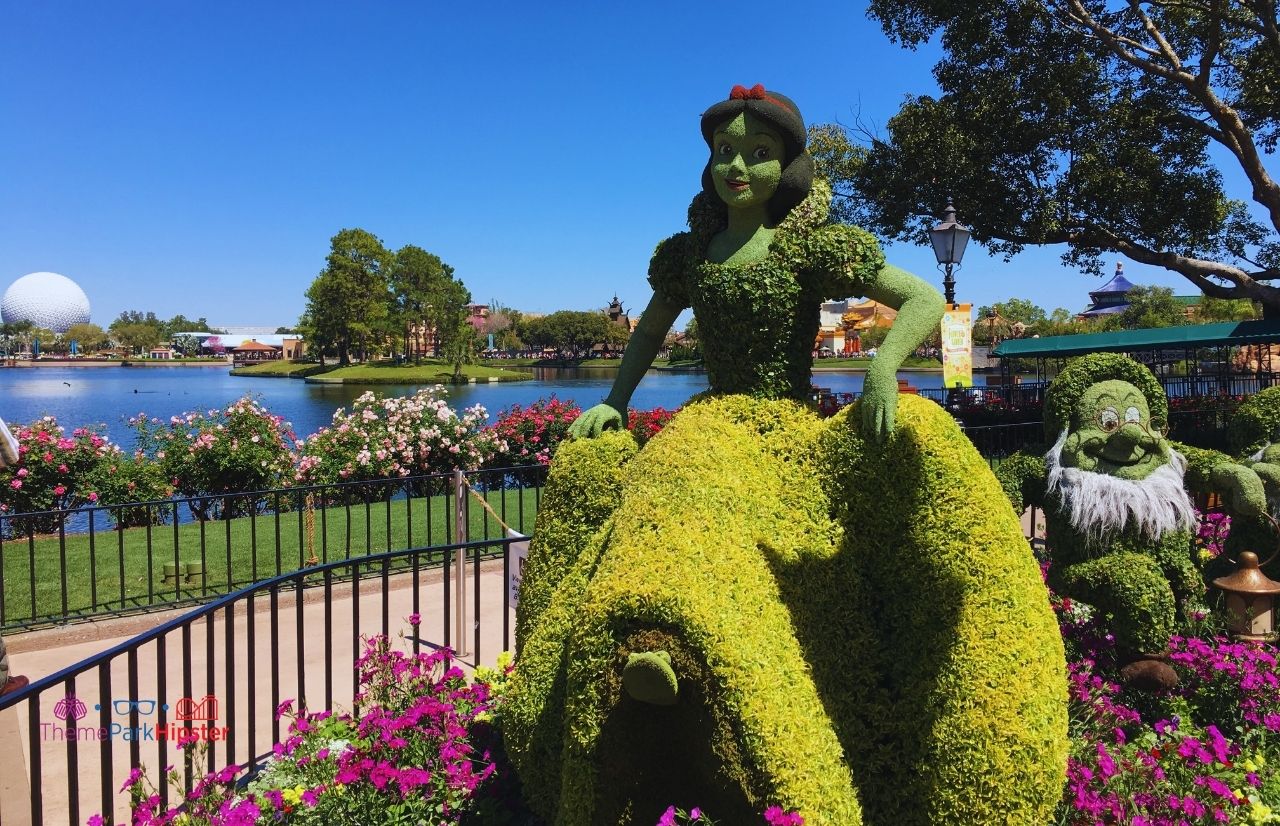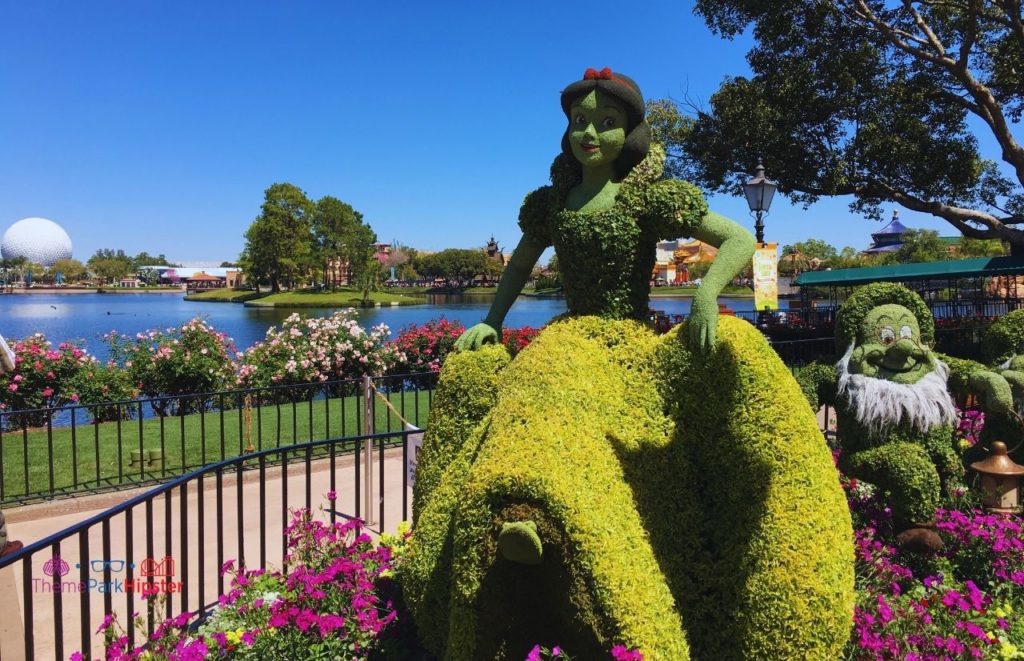 According to Disney, advance reservations are highly recommended and can be made up to 60 days prior to your visit.
What to Know Before You Go
Now that you know what to expect at the Disney Flower and Garden Festival concerts, let's go through some of your most commonly asked questions.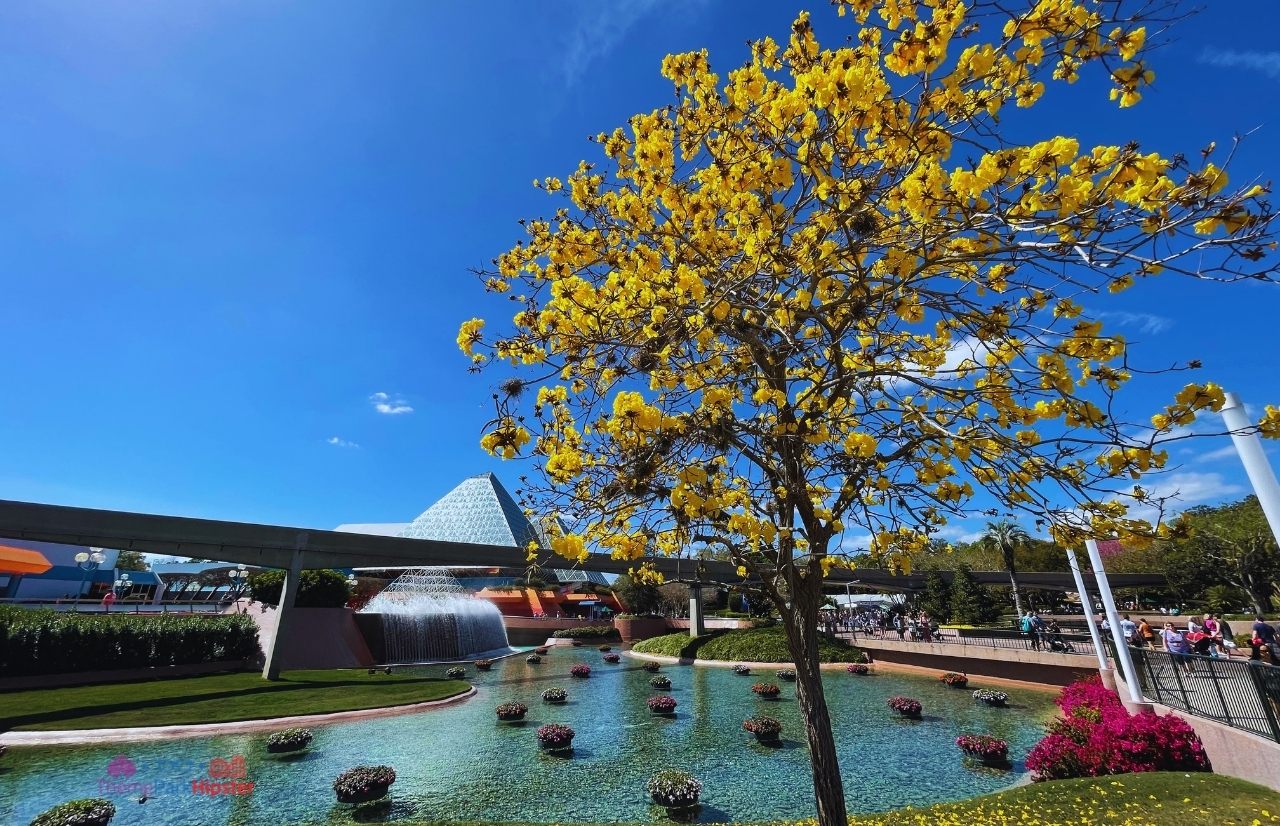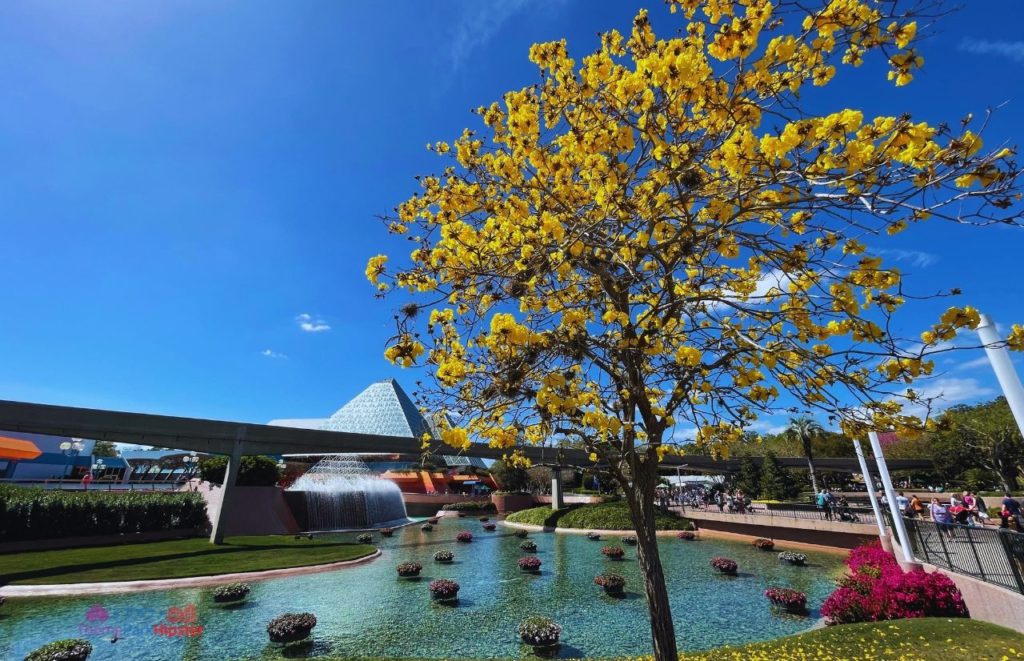 How much does Epcot cost?
A one-day REGULAR season Epcot ticket starts at $109* (prices do change depending on the season).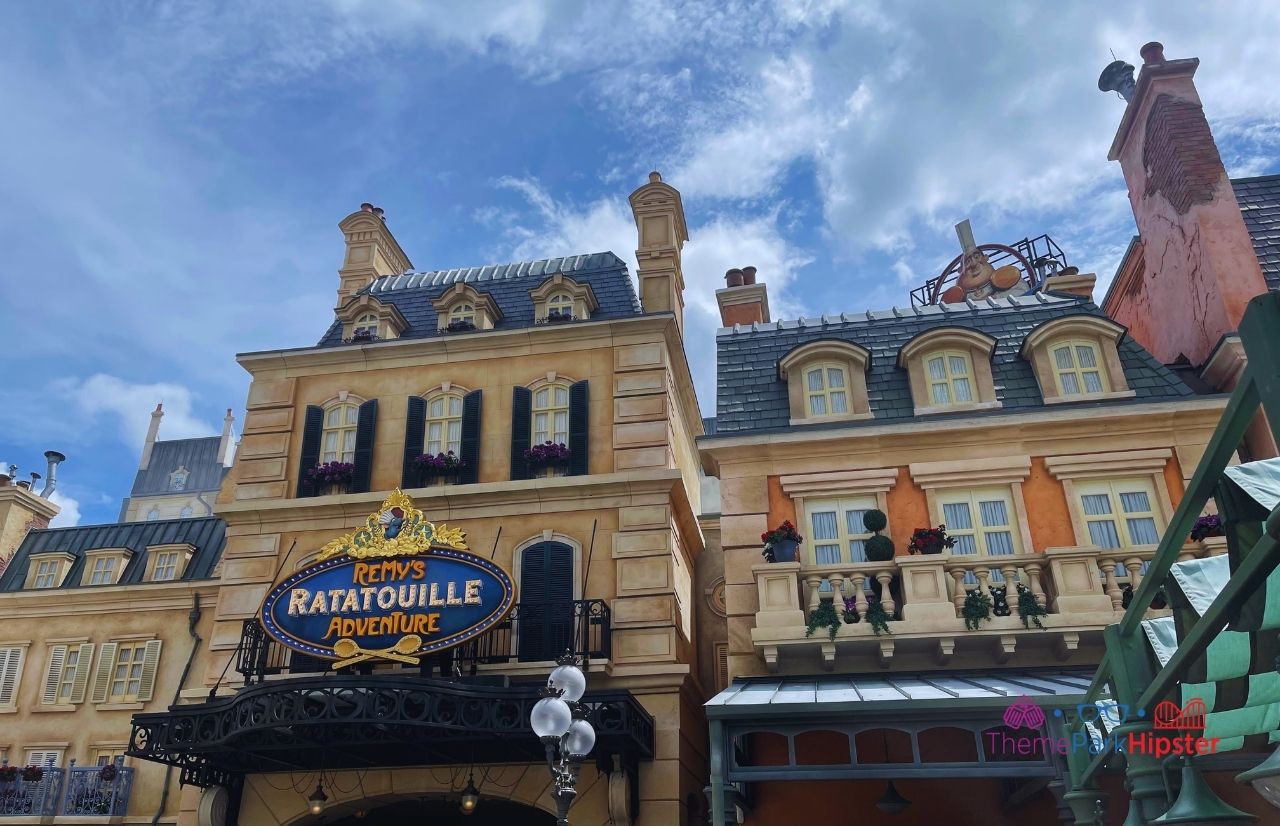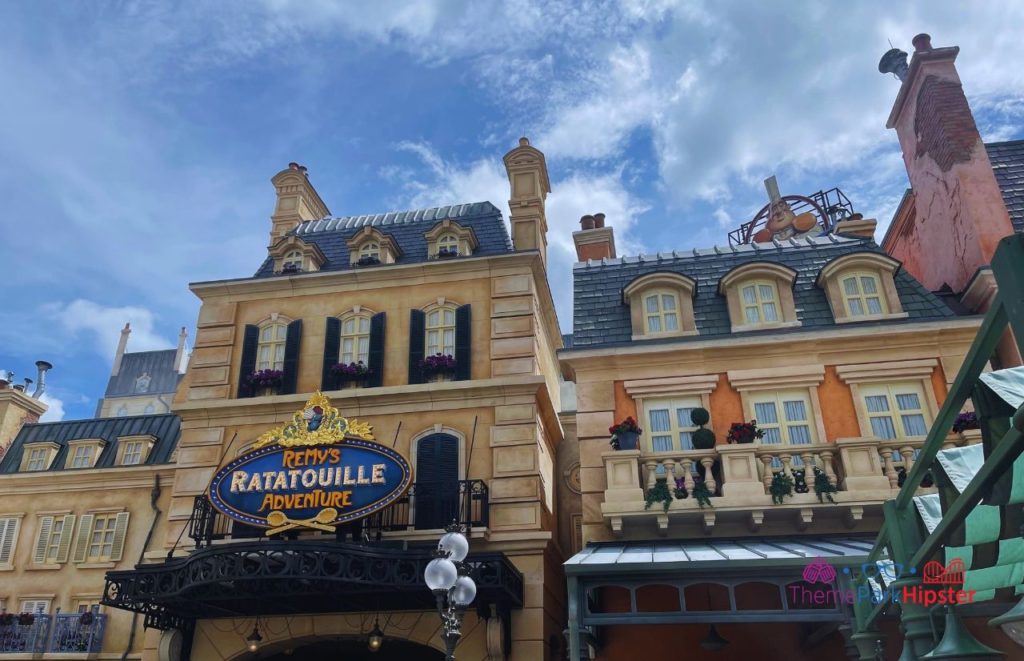 What are the Best Rides at Epcot for Lightning Lane Passes?
How many countries does Epcot have?
There are 11 (eleven) countries in the Epcot World Showcase for you to visit.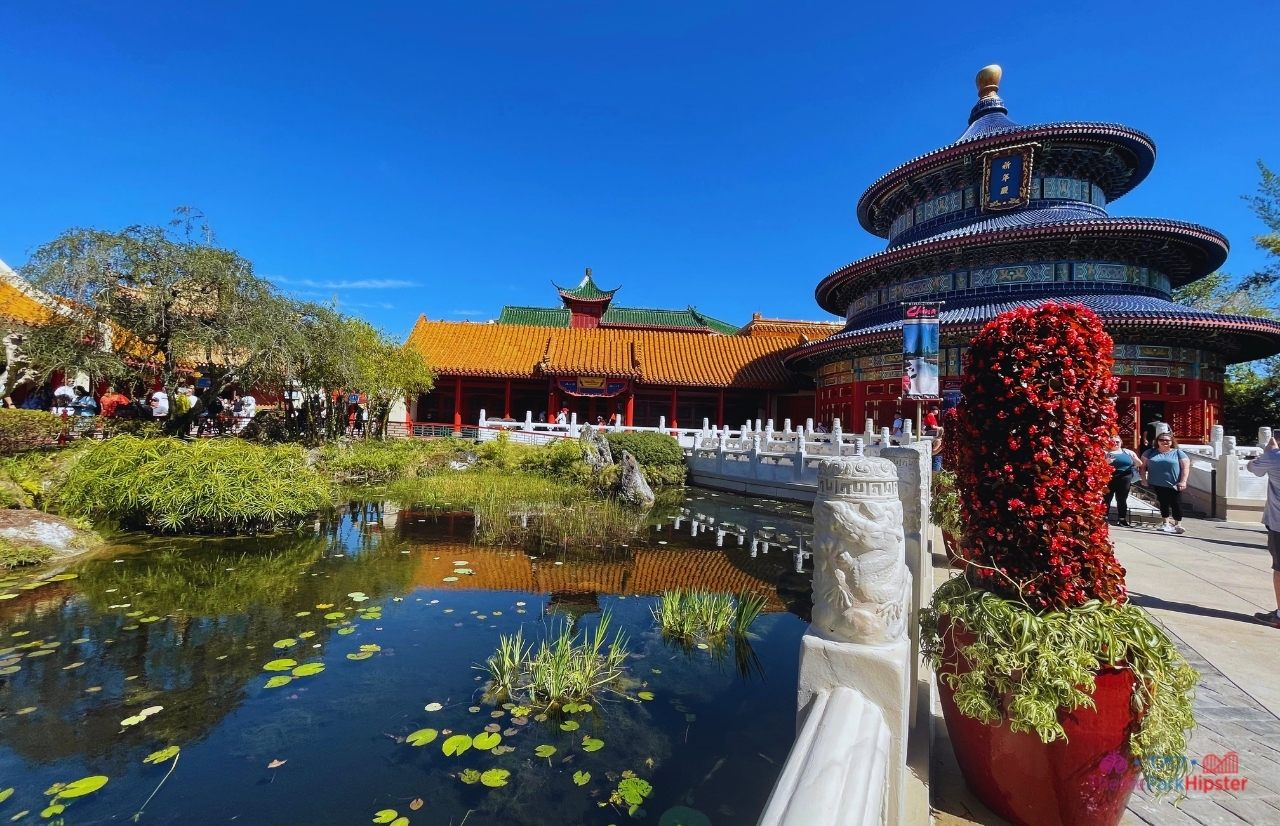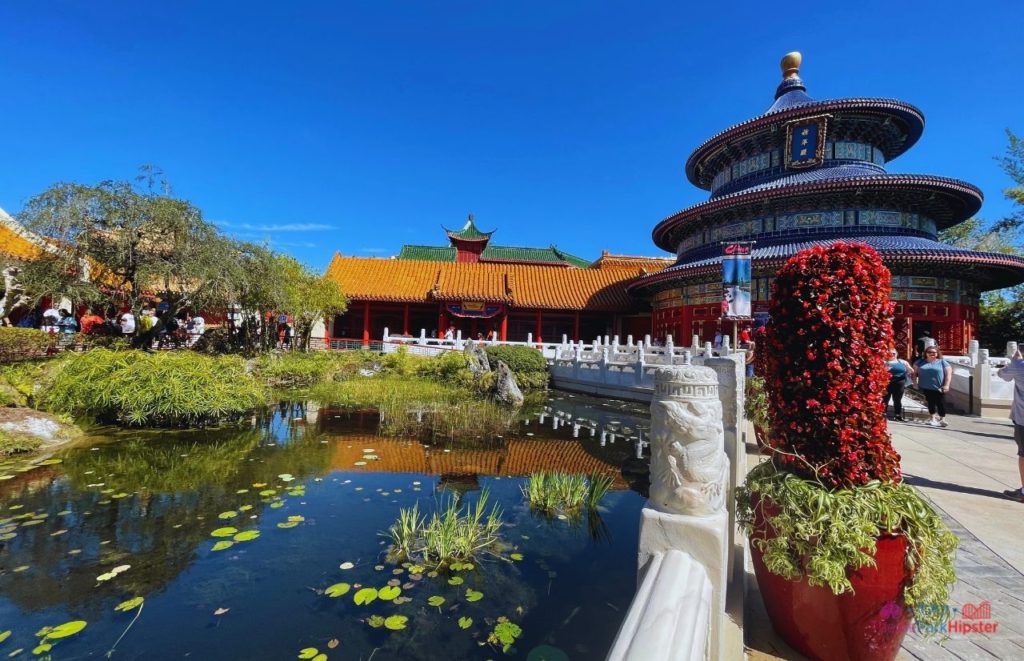 What are the countries in Epcot?
China
America (United States)
United Kingdom
Where are the best places to have a drink Epcot?
Like everywhere in the park and I mean that.
Nothing else needs to follow…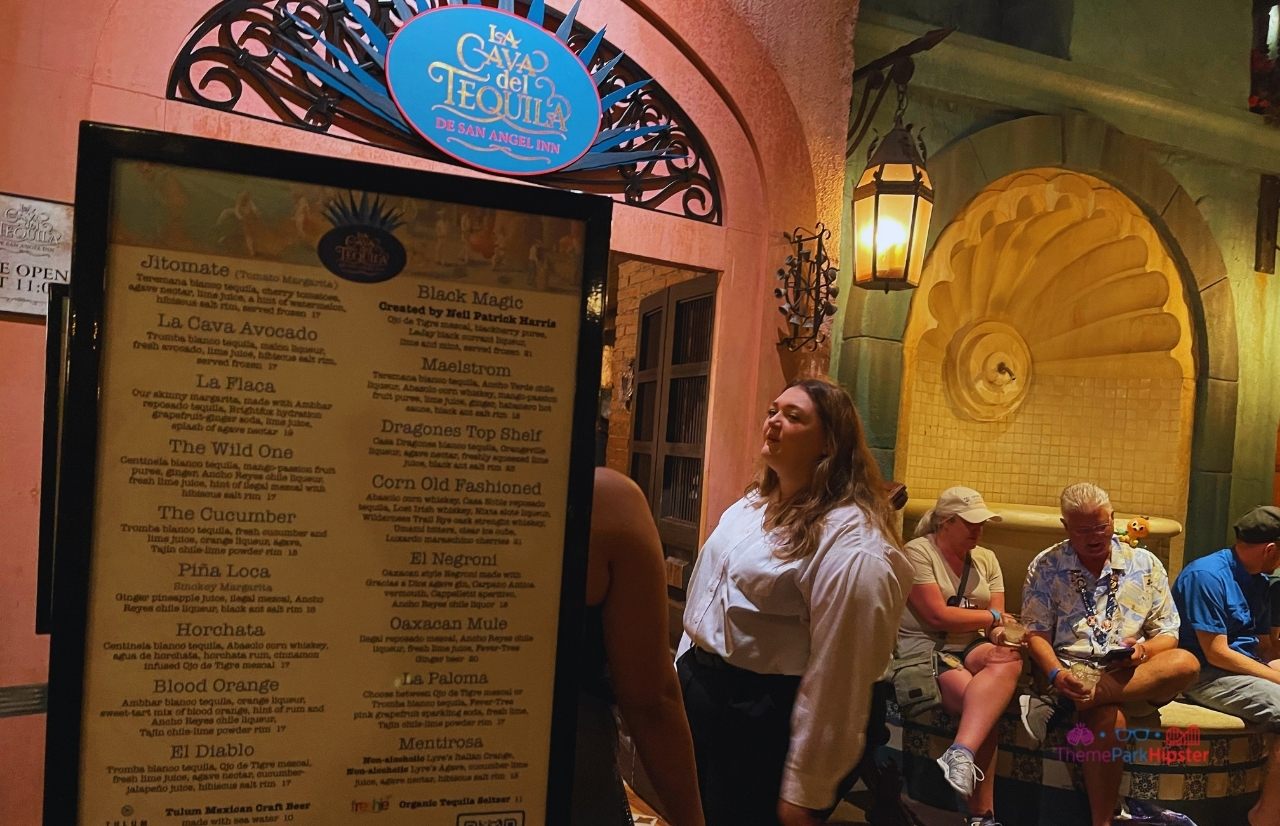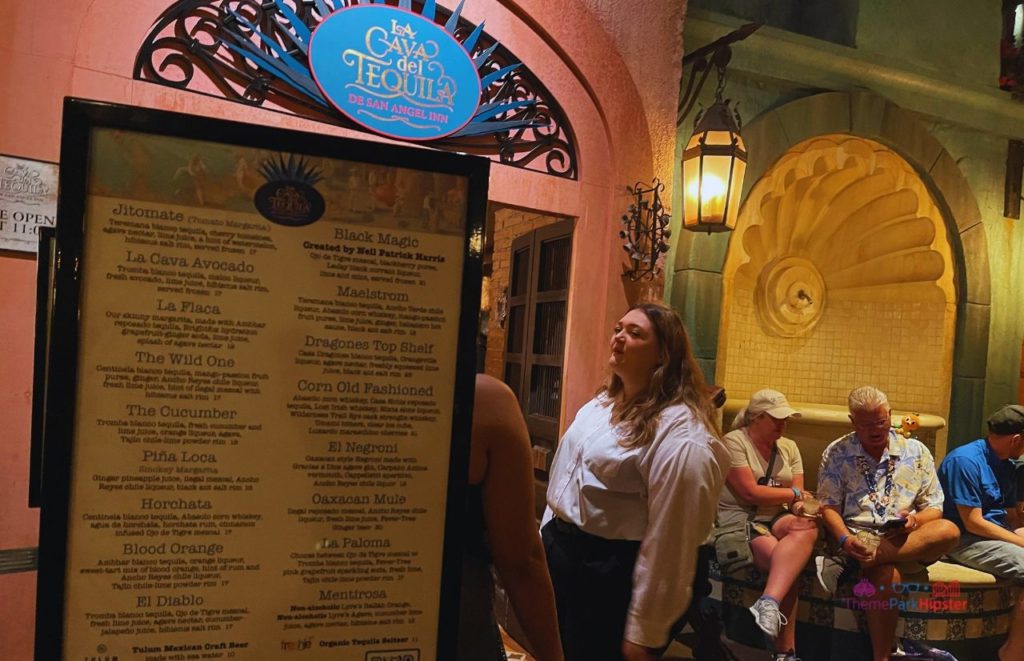 I will say that Tutto Gusto Wine Cellar in the Italy Pavilion and La Cava Del Tequila in the Mexico Pavilion are the absolute best places to chill and enjoy a drink on your solo Disney World trip.
That's if it's not too crowded.
Have Your Drinking Around the World at Epcot Passport Handy
Don't get overwhelmed trying to plan your perfect route around World Showcase. You already have enough to worry about for your Disney vacation.
Get your Drinking Around the World Passport to help you keep track of your progress of the best drinks in Epcot.
Final Thoughts on the Epcot Flower and Garden Festival Concerts
If you're planning on attending the Epcot Flower and Garden Festival, then you must watch one of your favorite musicians at the Garden Rocks Concert Series.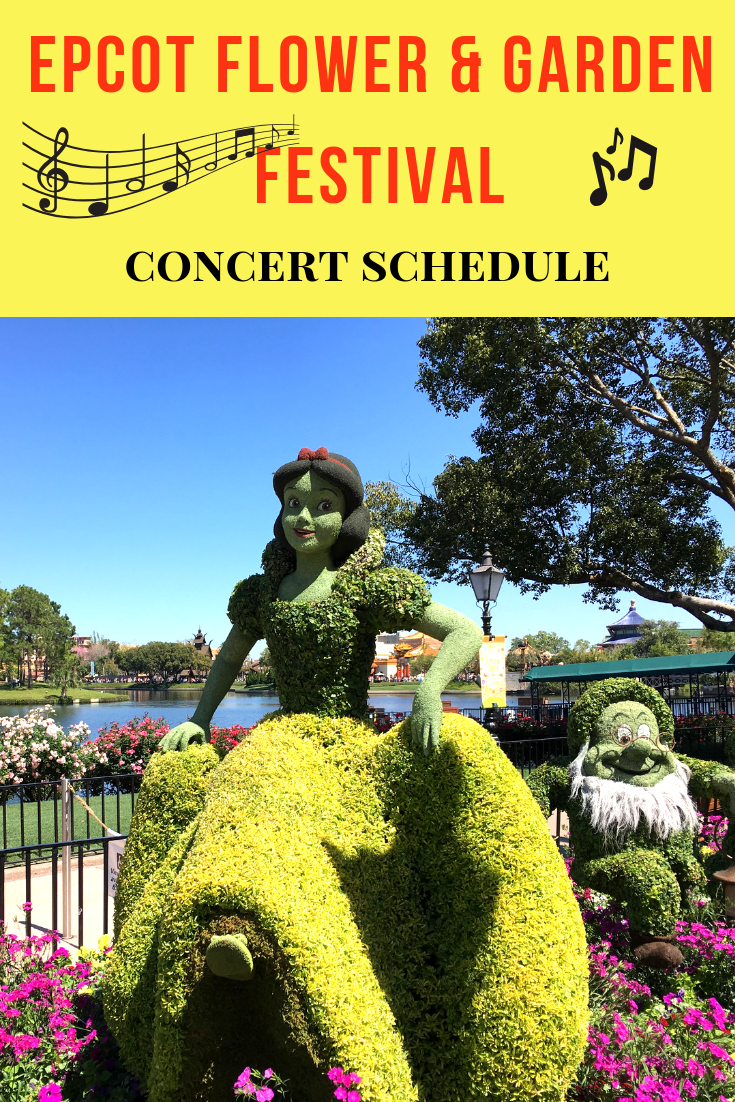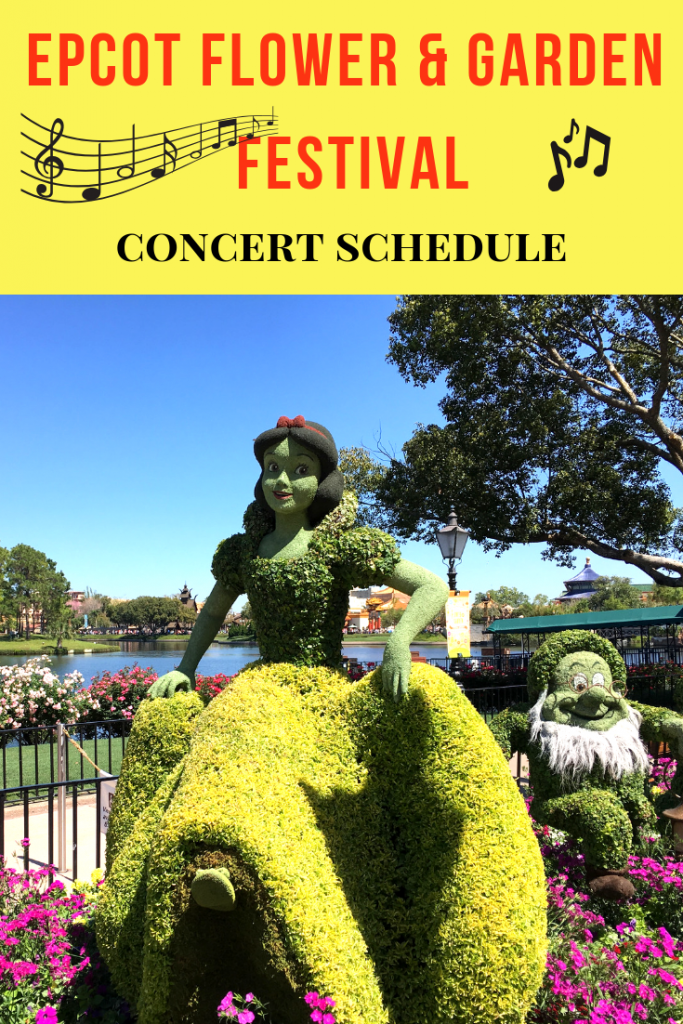 Let me know what tips you have for watching your favorite artist at the Epcot Flower and Garden Concerts in the comment section below.
If you like this article, then check the links below for more Epcot Festivals Tips:
Read the Disney Vacation Planning Guide for your next dream trip!
Until next time, Happy Park Hopping Hipsters!
NikkyJ
(Original Article Date: February 19, 2019/Updated: March 11, 2022)