Can you do Epcot Flower and Garden Festival in 1-day?
Absolutely!
You just need to know how to do it.
Springtime in Florida is one of the best moments to be in such a magical place. Disney knows this and has made the Epcot International Flower and Garden Festival 2019 a must do event of the spring.
The 2019 Epcot Flower and Garden Festival is just as good as the years before with even more topiary displays and food items to experience.
If you can only do Epcot Flower and Garden Festival in 1-day, then I'm here to help you plan the perfect Epcot Flower and Garden Festival itinerary.
THIS POST MAY CONTAIN AFFILIATE LINKS. PLEASE READ MY DISCLOSURE FOR MORE INFO. Thank you!
What is Disney's Epcot Flower and Garden Festival?
The Epcot Flower and Garden Festival is one of Disney's annual events aimed at teaching you how to appreciate the natural resources that we have on this planet through seminars, dining adventures, and topiary displays.
How long is the Flower and Garden Festival?
The Epcot International Flower and Garden Festival is from March 6 to June 3 of 2019! 
In order for you to make the June 3rd closing date of the festival, I've put together a great way to explore the floral celebration in only one day.
What time does Flower and Garden Festival open?
Epcot opens daily at 9 a.m. You'll be able to see all of the topiaries in Future World before heading over to World Showcase which opens at 11 a.m.
Hipster Power Tip: Start Early! Coming early to the Epcot Flower and Garden Festival will give you a chance to pace yourself by allowing you to enjoy the festival attractions in both Future World and World Showcase. You will want to be at the gates before 9 a.m.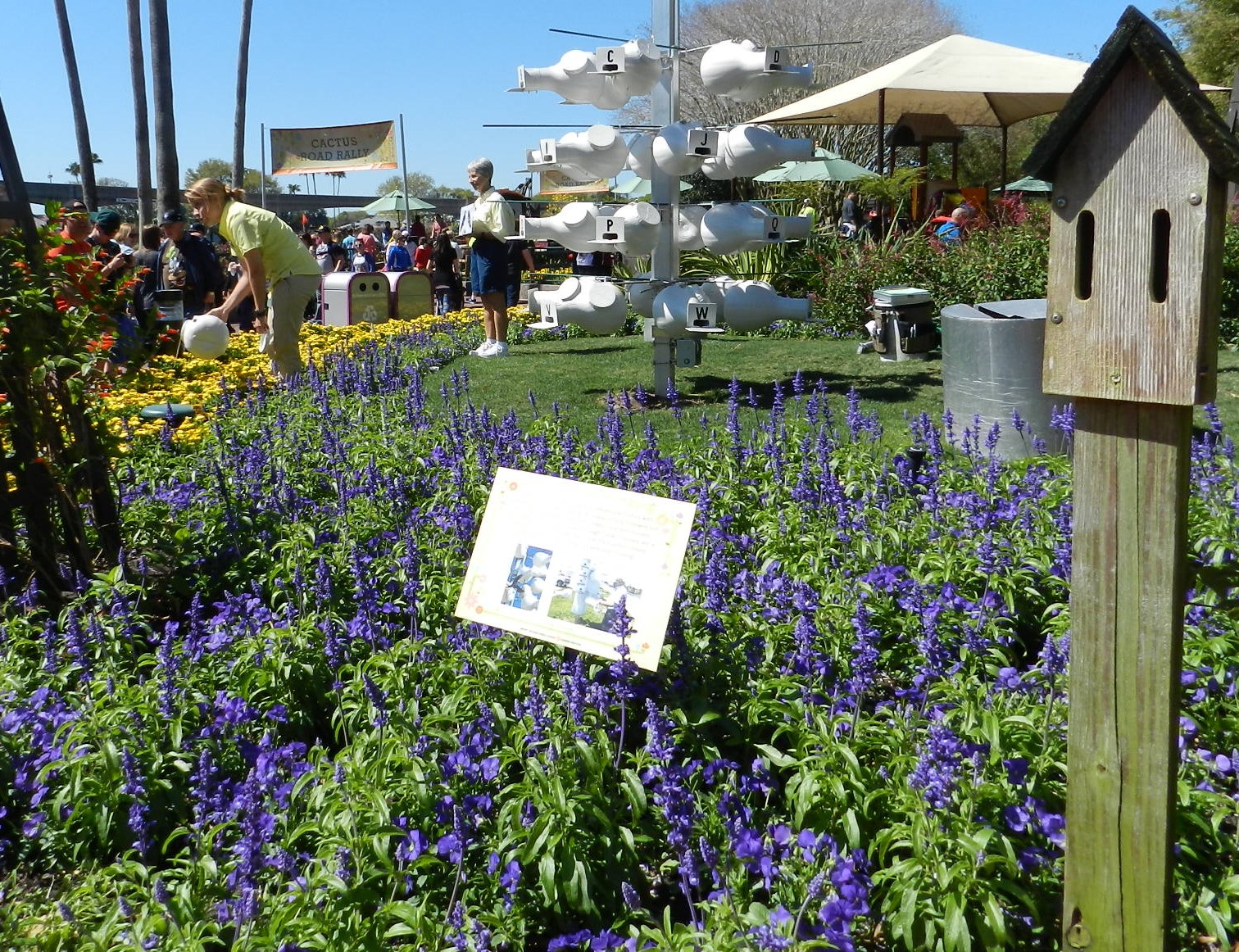 What do you do at the Flower and Garden Festival?
At the Epcot Flower and Garden Festival, you learn how to incorporate flowers, vegetables, and other natural elements into your everyday life.
Either through food, gardening, beverage making and more!
Examples are shown through special tours and "Kitchens" around World Showcase.
5 Steps to Conquering the Epcot Flower and Garden Festival in 1-Day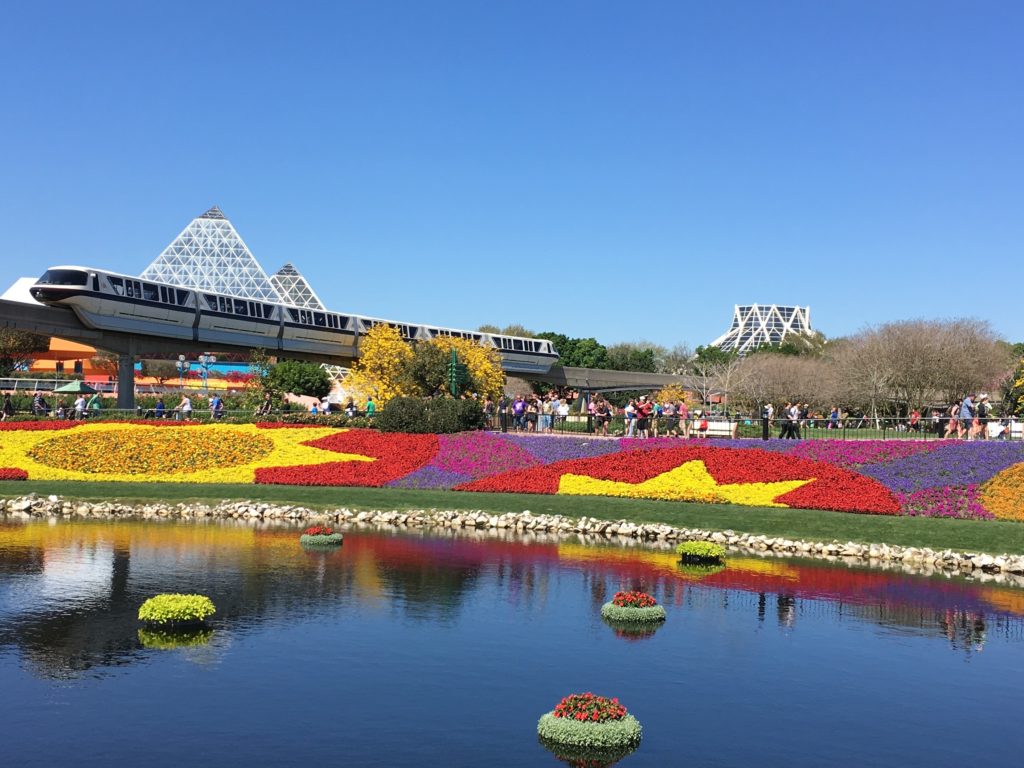 Step 1 Get Your Epcot FastPasses Now
Book your FastPasses for the must do attractions for Epcot prior to your visit.
Make sure they're all timed before 1:30 p.m. so that you can just take your time exploring the Kitchens of the festival.
FastPasses to the hottest attractions for any of the newest rides such as  Frozen Ever After at Epcot need to be booked like yesterday!
Trust me, you will thank me later for this.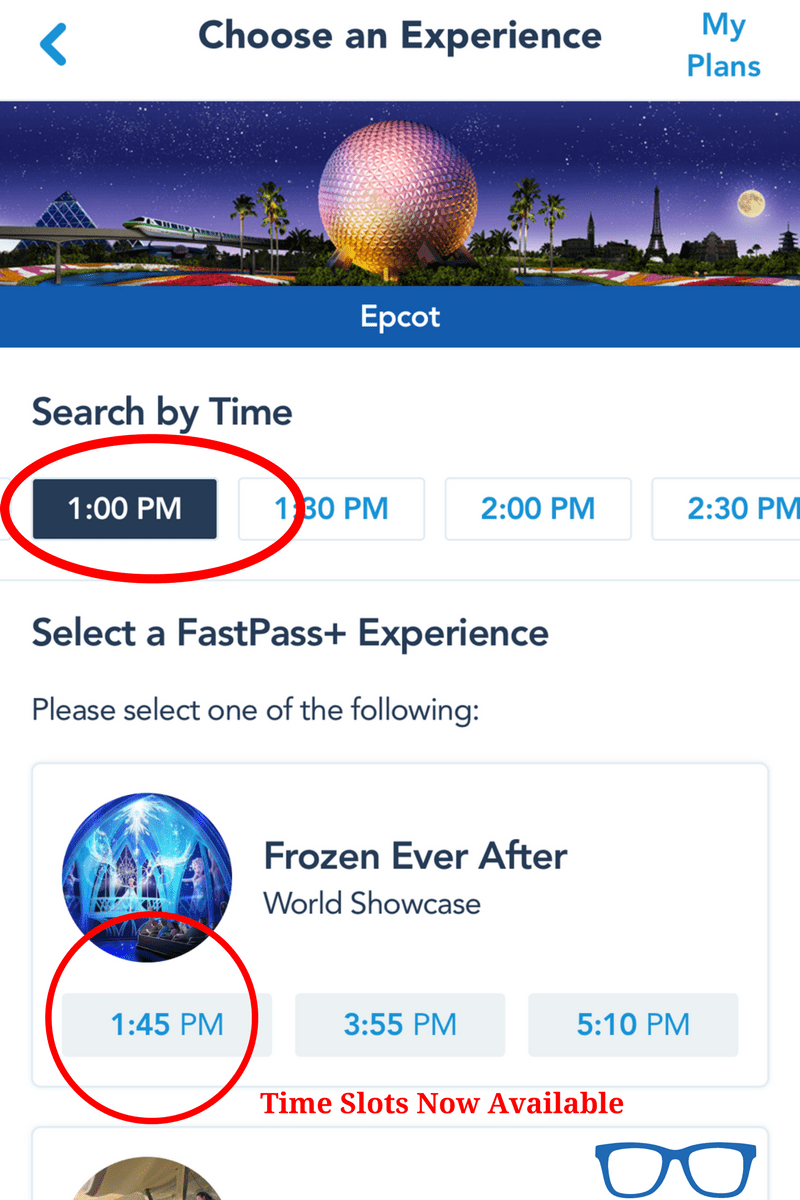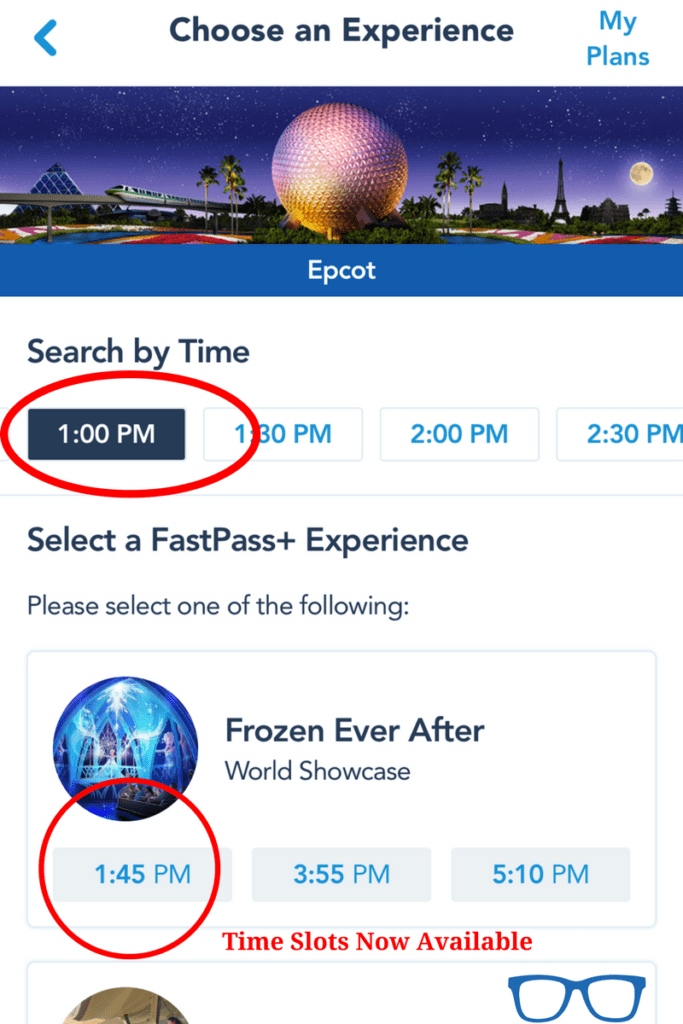 Hipster Power Tip: When choosing FastPasses for Epcot be sure to choose at least one of the following attractions due to popularity: Frozen Ever After, Soarin Around the World, or Test Track.
In addition to booking your FastPasses, you'll want to make other reservations early too.
Walt Disney World is the top tourist destinations in the world. This is an advantage for you, because you will never have to think of what to do while taking your trip.
This is super helpful when trying to conquer the Flower and Garden Festival in 1-day.
Best rides at Epcot for Adults
Soarin Around the World
Living with the Land
Spaceship Earth
Test Track
Mission Space
Frozen Ever After
Must do Entertainment and Shows at Epcot
Impressions de France
Oh Canada!
Mariachi Cobre
Epcot Fireworks Show
The Must Do Epcot Dining Experiences
Step 2 Explore Future World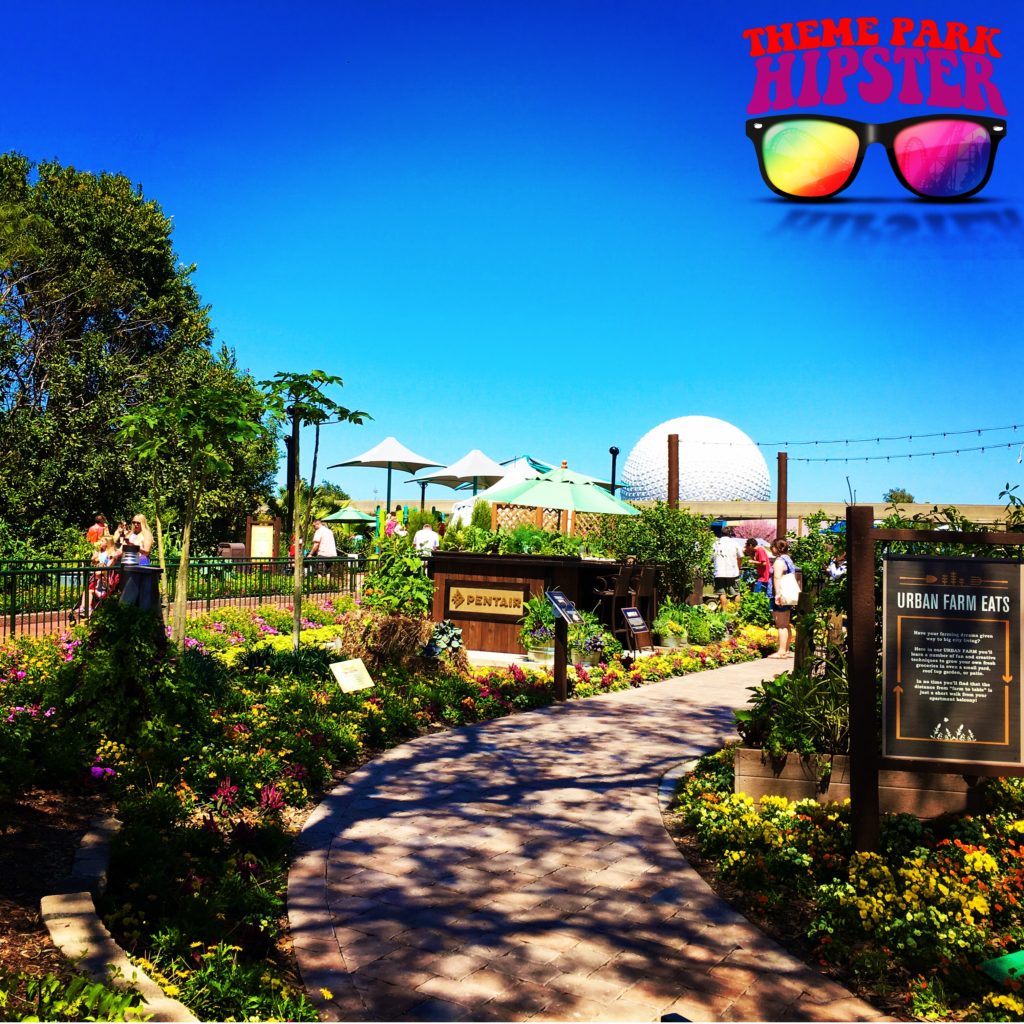 In between your FastPass+ attractions, visit the Future World gardens and take lots of photos.
Walkaround and check out the beautiful topiary displays created by the talented Disney staff.
Hipster Power Tip: Grab a Passport! The passport is a pamphlet that allows you to personalize it with your name, country, date issued, and date of completion.
It also includes the locations of the topiaries, the outdoor kitchen offerings, merchandise options, and concert information.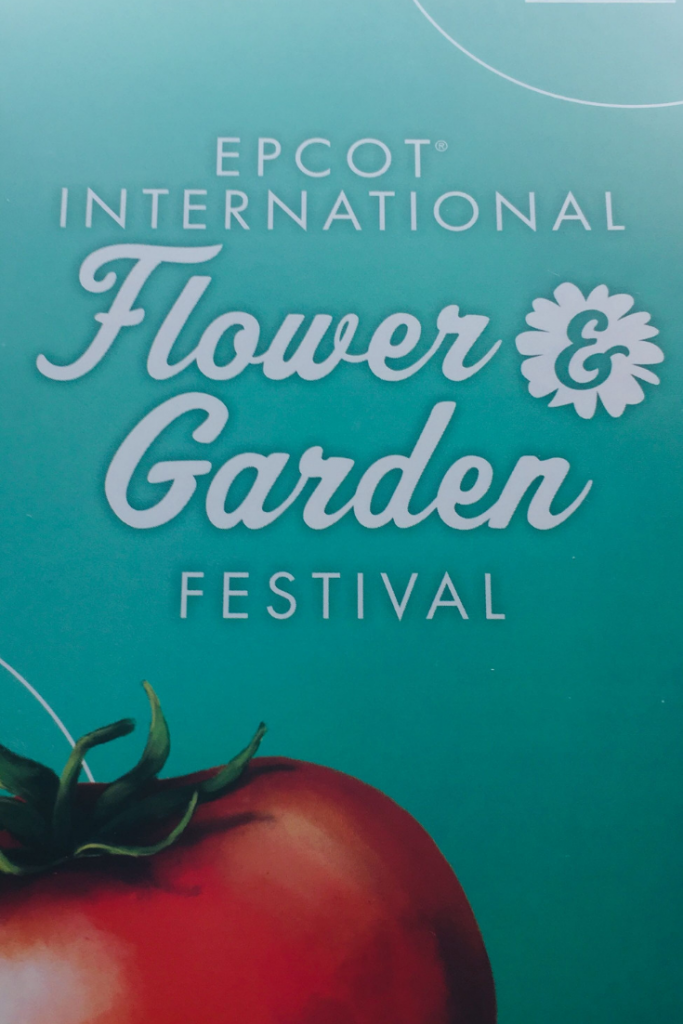 Stickers are also included for you to mark off which kitchen you've visited.
Take a Peek inside the Epcot International Flower and Garden Festival Passport Below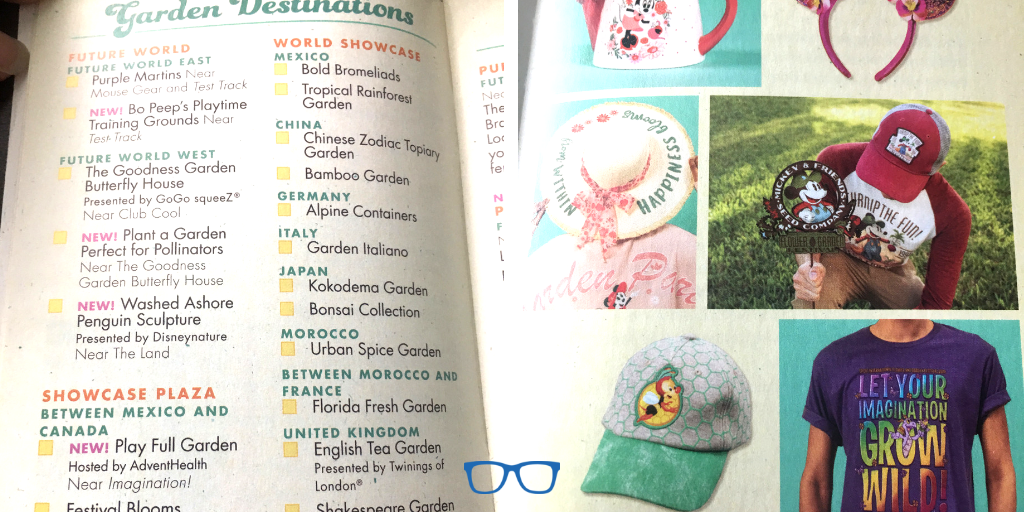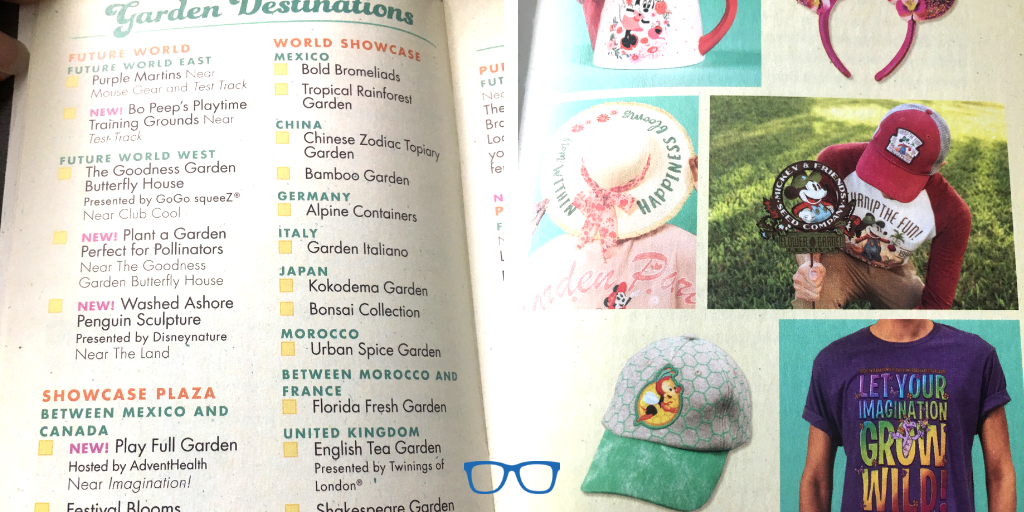 Step 3 Explore and Eat Your Way Around Epcot World Showcase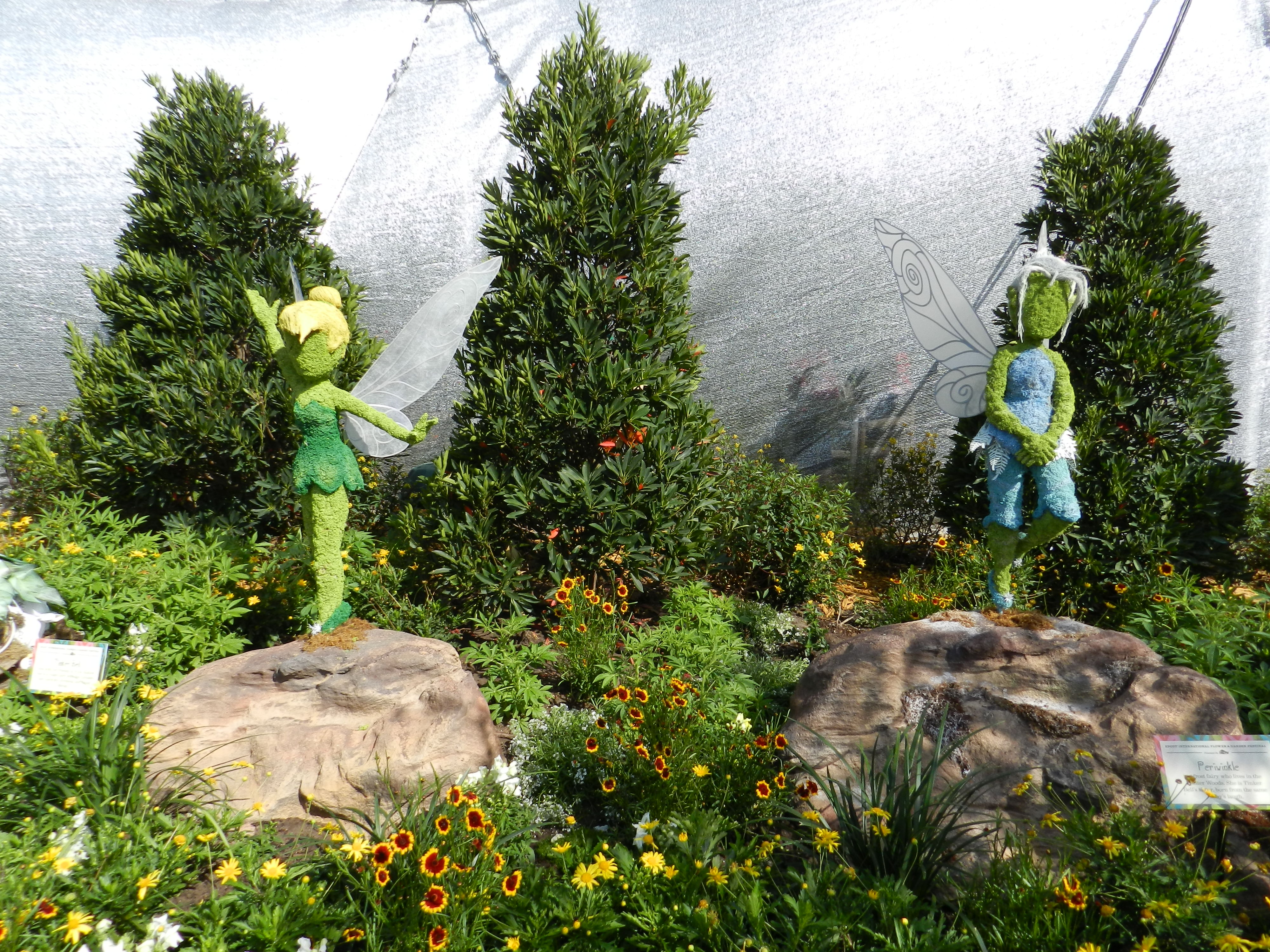 Around 11:30 a.m., begin making your way over to the World Showcase to start your amazing global cuisine tour.
Hipster Power Tip: Consider doing the Egg-stravaganza hunt around Epcot World Showcase.
You should start at the Arbor at The Gardeners Terrace kitchen, then walk-through the countries of World Showcase counter clockwise to experience all the food and unique culture.
Best Food – Epcot International Flower and Garden Festival Menu 2019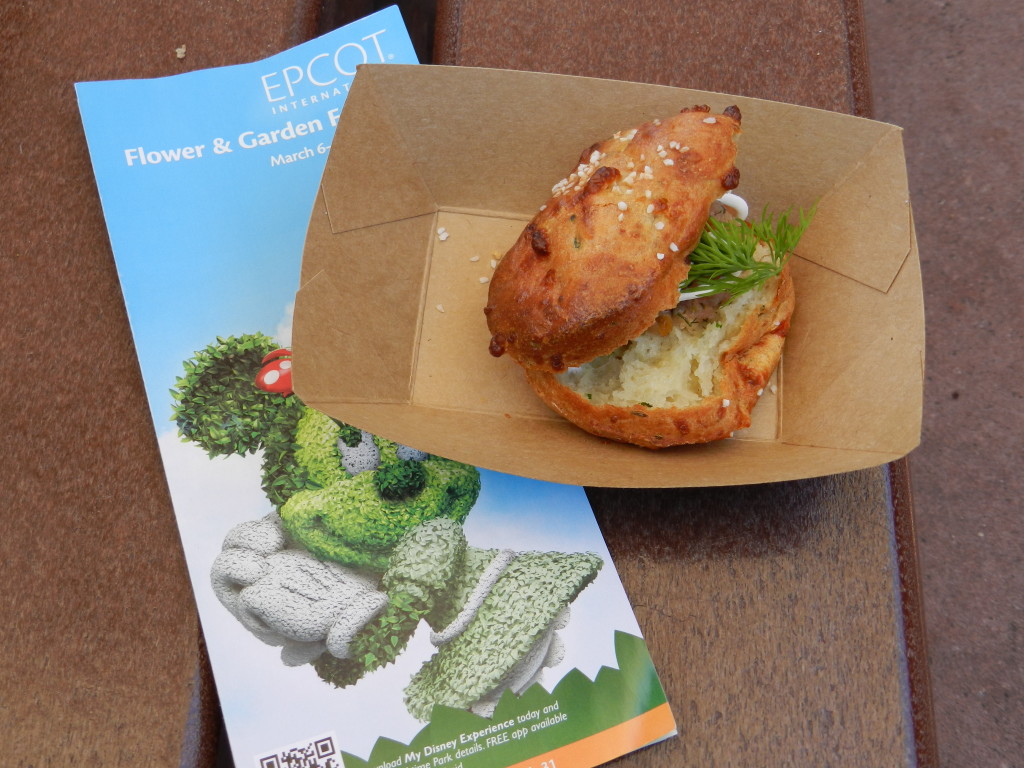 Arbor at The Gardeners Terrace – NEW! (at entrance to World Showcase towards Canada)
Taste the Fried Green Tomatoes with Blue Crab-fennel Salad, Remoulade and Smoked Paprika Oil.
Pineapple Promenade (Across World Showcase boat transportation near Canada)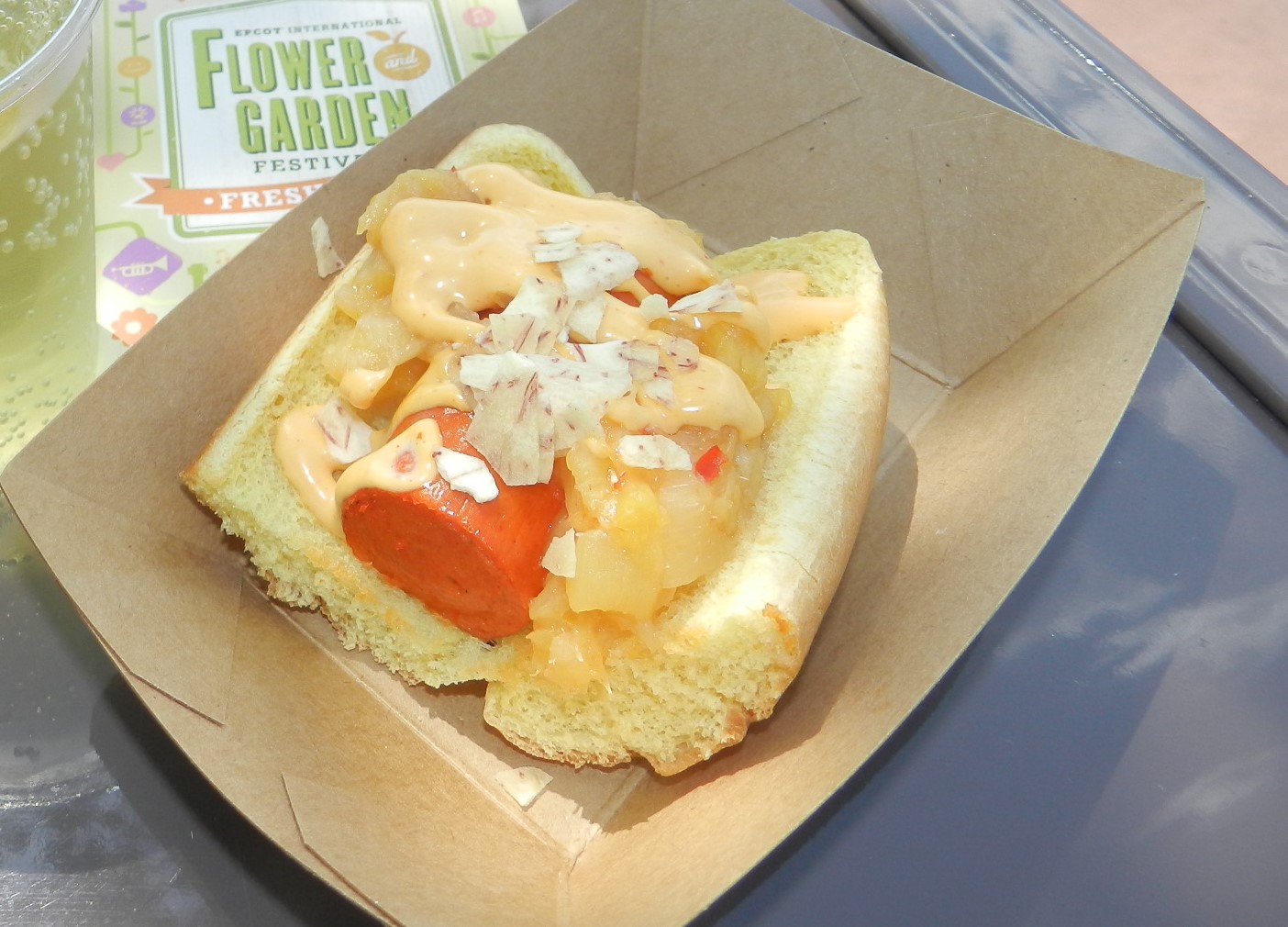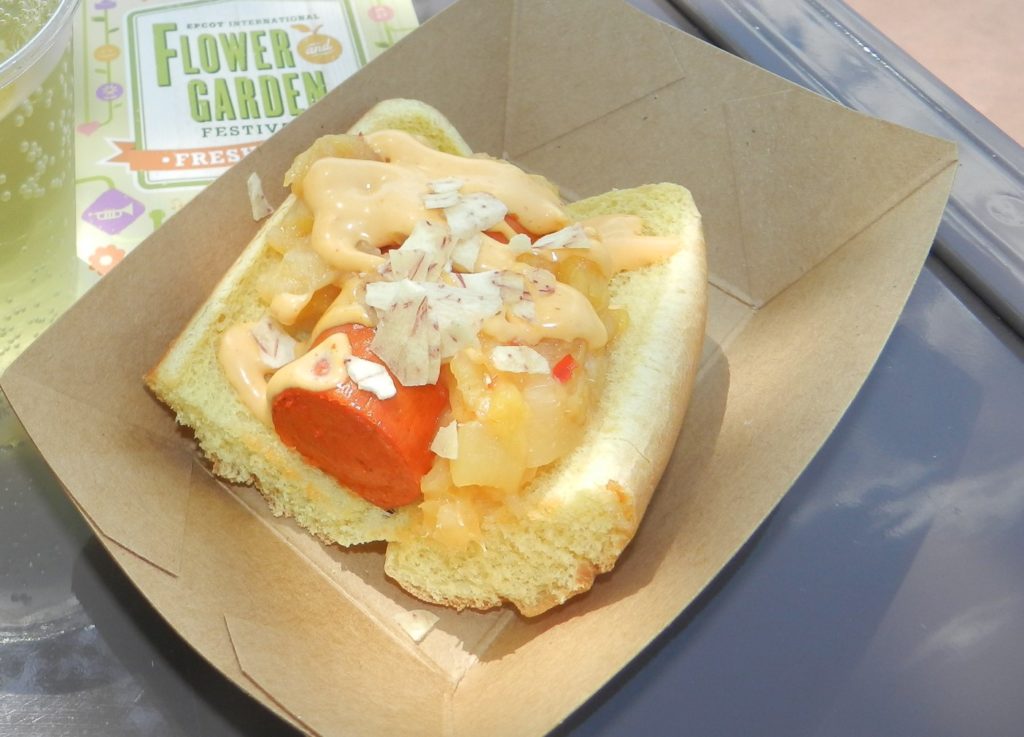 Get the Spicy Hot Dog with Pineapple Chutney and Plantain Chips and the Frozen Desert Violet. Lemonade.
Flavor Full Kitchen Hosted by AdventHealth – NEW (Next to Imagination Pavilion on Walkway to Future World)
Grab a Mickey Tart Peanut Butter Mousse with Strawberry Jam and Boba Pearls.
The Honey Bee-stro Hosted by National Honey Board (Near Canada)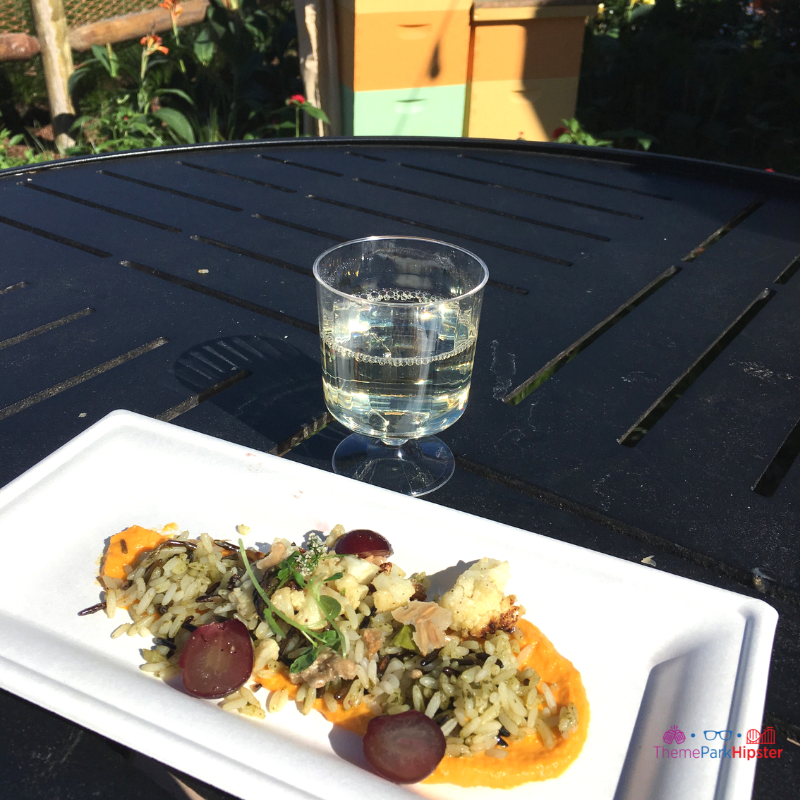 Get the Roasted Cauliflower with Buckwheat Honey Carrot Purée, Wild Rice Pilaf, Asparagus, Honey-blistered Grapes, Sunflower Brittle and Coriander Flowers and the Florida Orange Groves Winery Orange Blossom Honey Wine (St. Petersburg, FL).
The Citrus Blossom – NEW! (Near Canada)
Try everything here if you can! Get here early if you can because the Orange Cream Slushy in a Souvenir Orange Bird Sipper Cup is SUPER POPULAR this year. On opening day there was an extremely long line for this coveted cup.
Food:
Lobster Tail with Meyer Lemon Emulsion and Grilled Lemon
Tuna Tataki with Spicy Yuzu Glaze, Mango, Avocado and Pappadam Crisp
Crispy Citrus Chicken with Orange Aïoli and Baby Greens
Citrus Shortcake: Orange Chiffon Cake, Lemon Curd, Mandarins, Whipped Cream, Citrus Crumble
Beverages:
Orange Cream Slushy in a Souvenir Orange Bird Sipper Cup (non-alcoholic) (KA)
Islamorada Beer Company Coconut Key Lime Ale, Fort Pierce, FL
First Magnitude Brewing Lemon Hefeweizen, Gainesville, FL
Heavy Seas Brewery TropiCannon Citrus IPA, Halethorpe, MD
Orange Sunshine Wine Slushy
Beer Flight
Northern Bloom (Canada)
Get the Beef Tenderloin Tips, Mushroom Bordelaise Sauce, Whipped Potatoes with Garden Vegetables.
Fleur de Lys (France)
Get the Tarte au Chévre: Goat Cheese Tart with Caramelized Onions on a flaky Pastry Crust and the La Vie en Rose Frozen Slushy: Grey Goose Vodka Orange, St. Germain Liqueur, White and Red Cranberry Juice.
Florida Fresh (Between Morocco and France)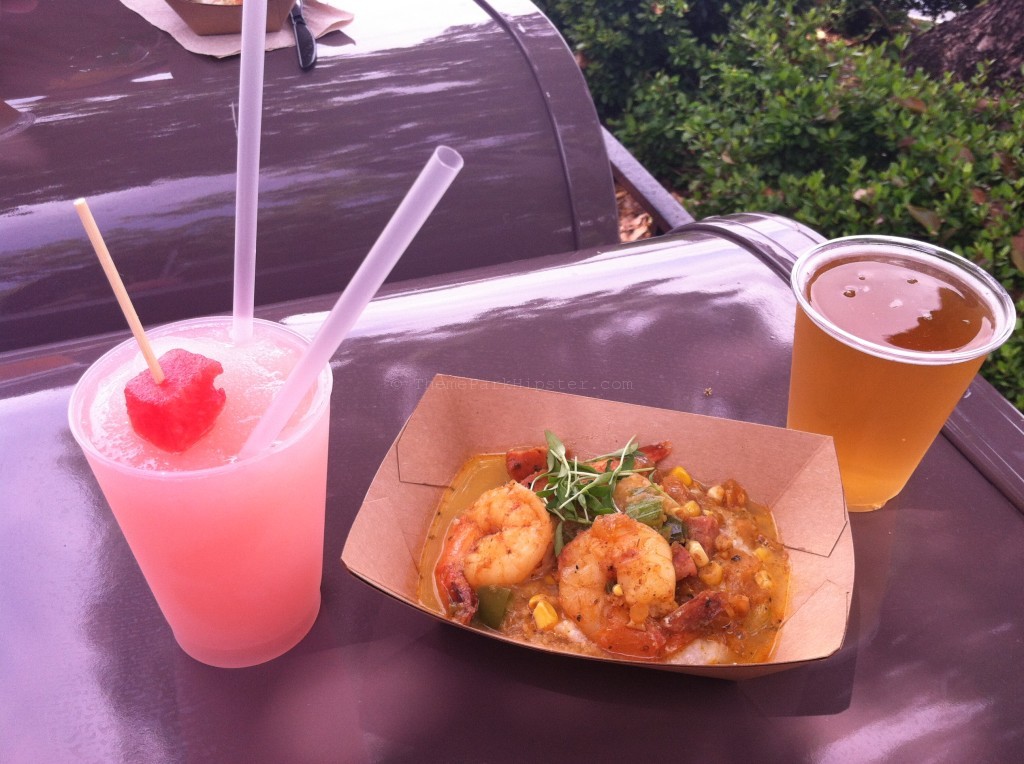 Try the Spicy Blackened Shrimp and Cheddar Cheese Grits with Brown Gravy and Local Sweet Corn Relish and the Watermelon Cucumber Slushy with Gin.
Taste of Marrakesh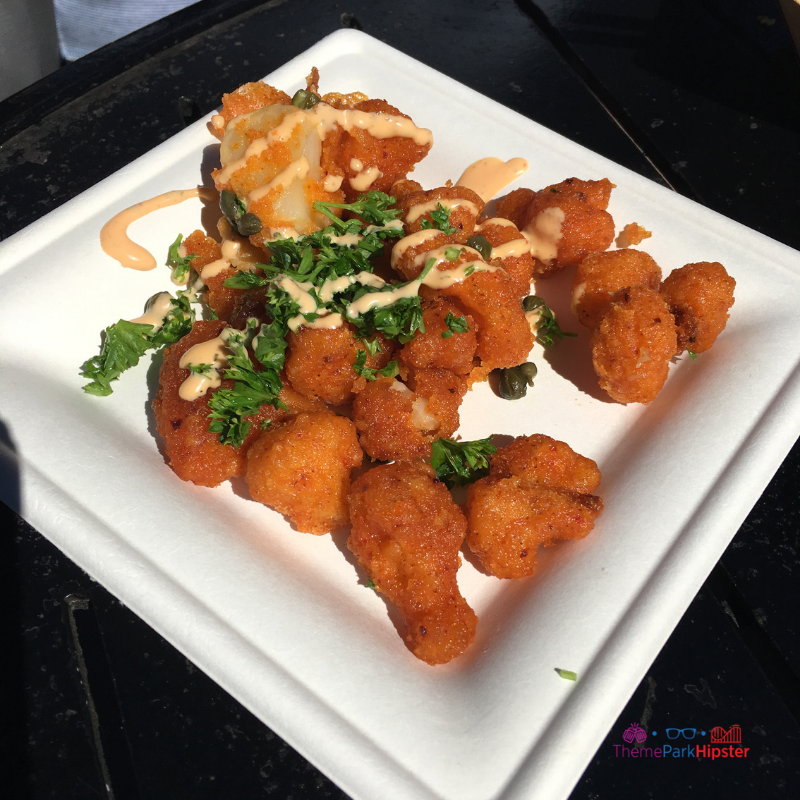 You must have the Harissa Chicken Kebab with Dried Fruit Couscous Salad and Fried Cauliflower with Capers, Garlic Parsley and Chili-ranch Sauce.
Hanami (Japan)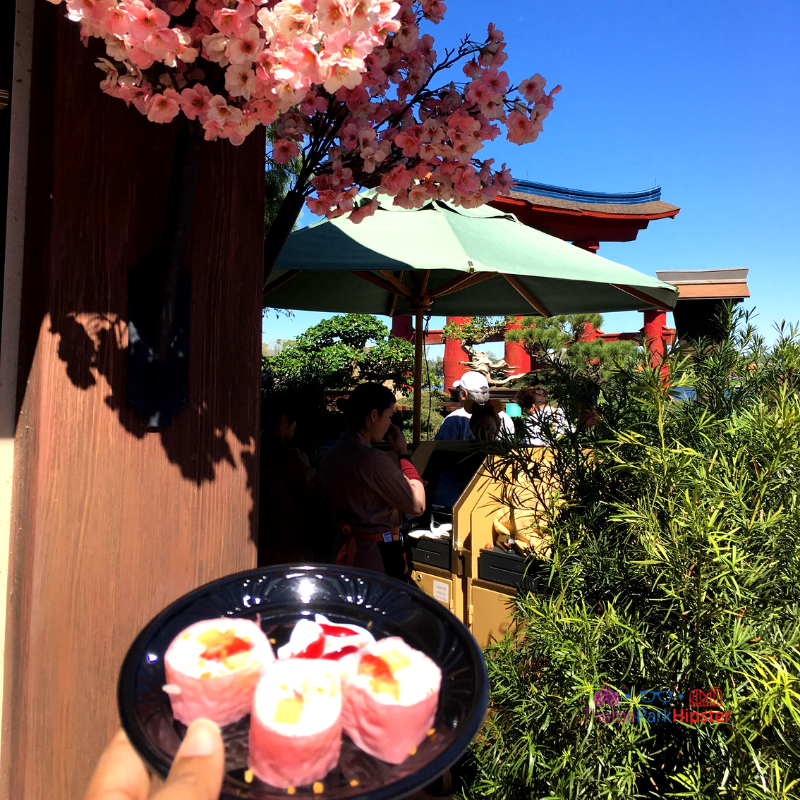 Grab the refreshing Frushi with Fresh Pineapple, Strawberry and Melon rolled with Coconut Rice garnished with Whipped Cream, Berry Sauce Drizzle and Toasted Coconut.
THE SMOKEHOUSE: Barbecue and Brews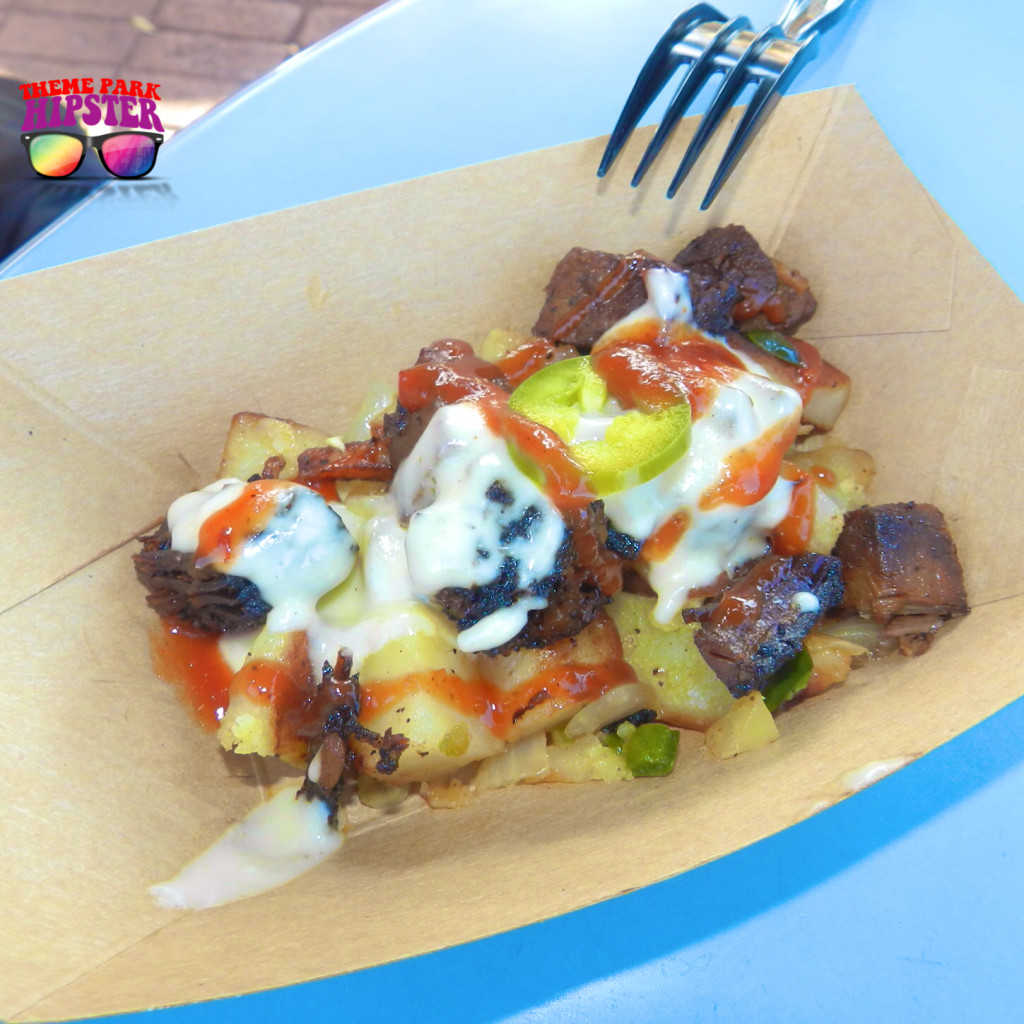 Taste the Beef Brisket Burnt Ends and Smoked Pork Belly Slider with Garlic Sausage, Chorizo, Cheddar Fondue and House-made Pickle and the Warm Chocolate Cake with Bourbon-Salted Caramel Sauce and Spiced Pecans.
Primavera Kitchen (Italy)
Grab the Zeppole: Ricotta Cheese Fritters, Powdered sugar, Raspberry Sauce and Chocolate-hazelnut Drizzle and the Frozen Italian Margarita with Limoncello and Tequila.
Bauernmarkt: Farmer's Market (Germany)
Try the Toasted Pretzel Bread topped with Black Forest Ham and Melted Gruyère Cheese and the Hugo Cocktail with Sparkling Wine, Elderflower and Mint.
Lotus House (China)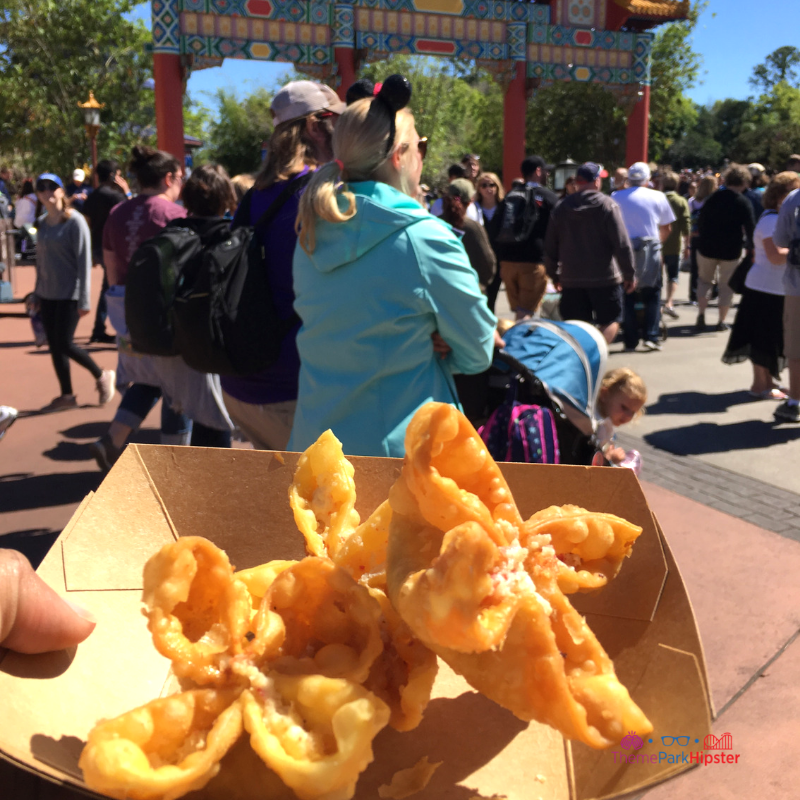 Get the House-made Crab and Cheese Wontons and the Pirates of the China Sea: Dark Rum, Peach Syrup and Piña Colada Mix.
Jardin de Fiestas (Mexico)
Taste the Tres Leches: Milk-soaked Sponge Cake topped with Cajeta Whipped Cream and Almond Powder and Rosé Sangria: Withers Rosé Wine, Tequila Blanco, Elderflower and Ginger Liqueur, Pineapple, Cactus Pear and Ginger Juices.
Trowel & Trellis Hosted by IMPOSSIBLE Foods – NEW! (Between Mexico and main World Showcase entrance)
Grab the Farmhouse Meatball with Lentil Bread, Spinach, Marinated Vegetables, Creamy Herb Dressing and the Bloomin' Blueberry Lemon and Ginger Tea featuring Twinings of London® with Tito's Handmade Vodka served in a Mason Jar.
La Isla Fresca (at the main entrance to World Showcase)
Try everything here!
Food:
Jamaican-braised Beef with Pigeon Pea Rice and Micro Cilantro
Sugar Cane Shrimp Skewer with Steamed Rice and Coconut-Lime Sauce
Tropical Mousse Cake: Layers of Passion Fruit Cake, Coconut Mousse and a Tropical Fruit Glaze with Fresh Pineapple
Beverages:
Tropical Freeze (non-alcoholic)
Golden Road Brewing Tart Mango Cart Wheat Ale, Los Angeles, CA
Tropical Freeze with Cruzan Mango Rum
Step 4 Grab Your Perfect Fireworks Spot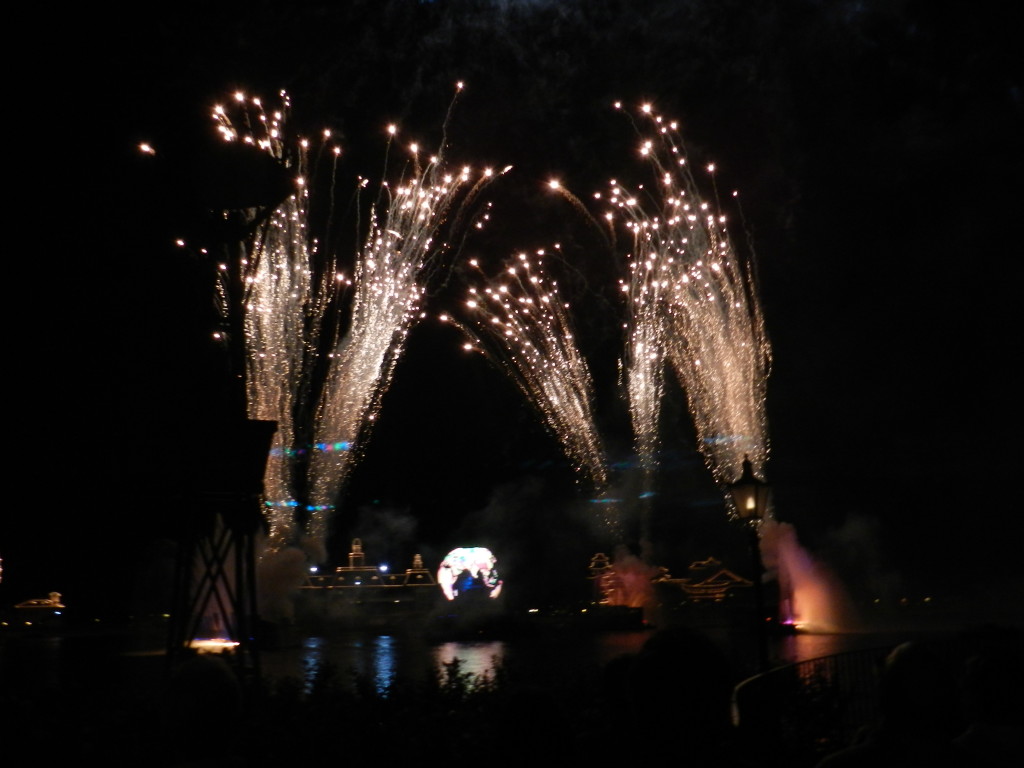 Because you've followed ThemeParkHipster's advice, you were able to do the Epcot Flower and Garden Festival in 1-Day Itinerary!
Now you have plenty of time to find a nice spot for the Epcot fireworks show.
Don't forget your Epcot Flower and Garden Festival Merchandise!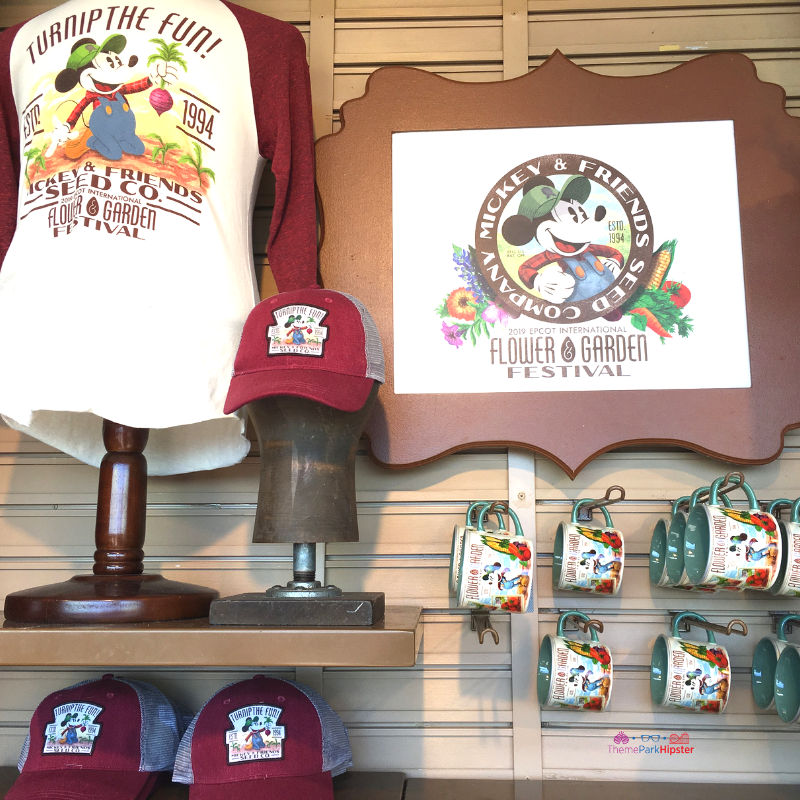 Hipster Power Tip: Before you grab your seat for the fireworks show, be sure to make any Epcot Flower and Garden Festival merchandise purchases that way you have nice souvenirs to take home.
Step 5: Take Your Last Photo of Spaceship Earth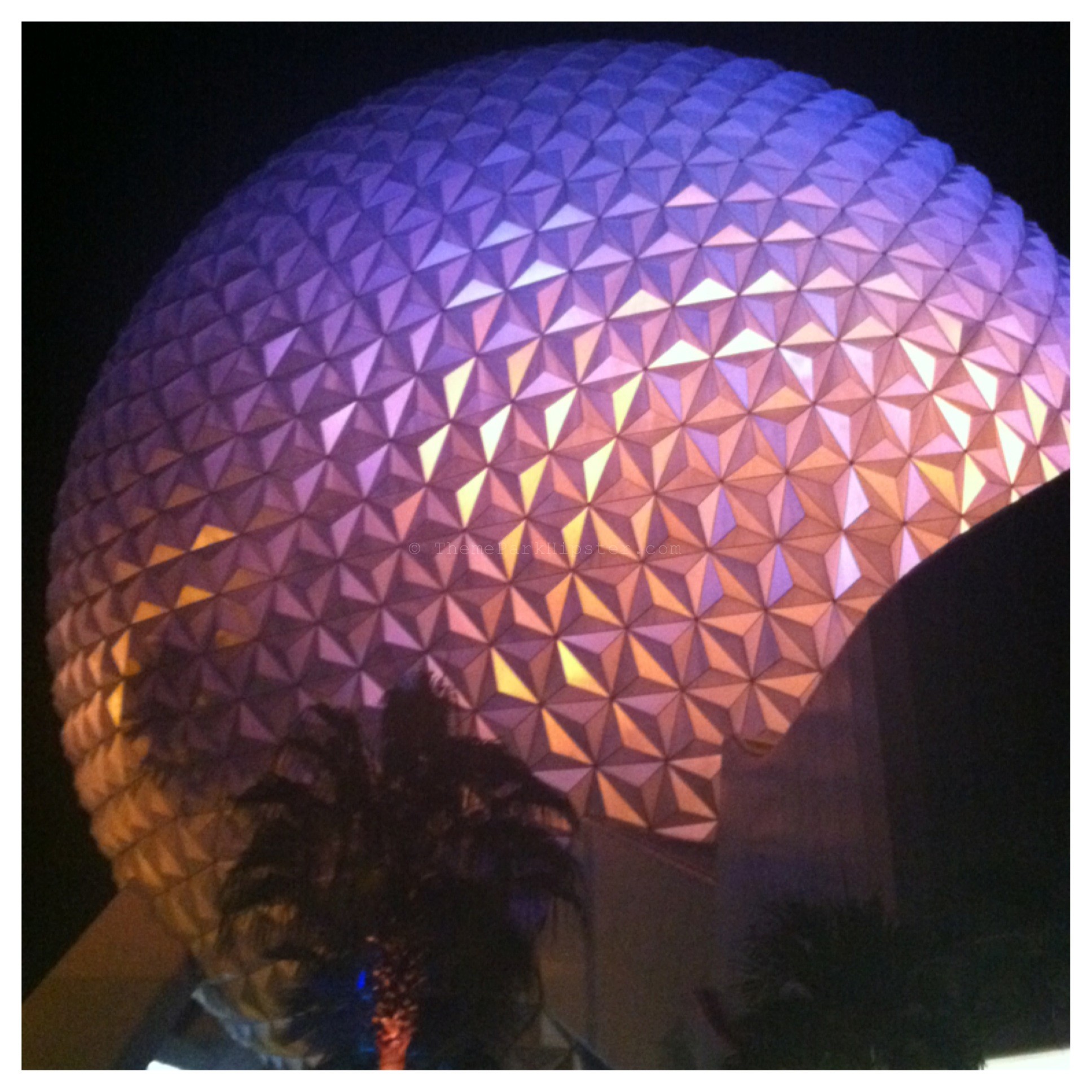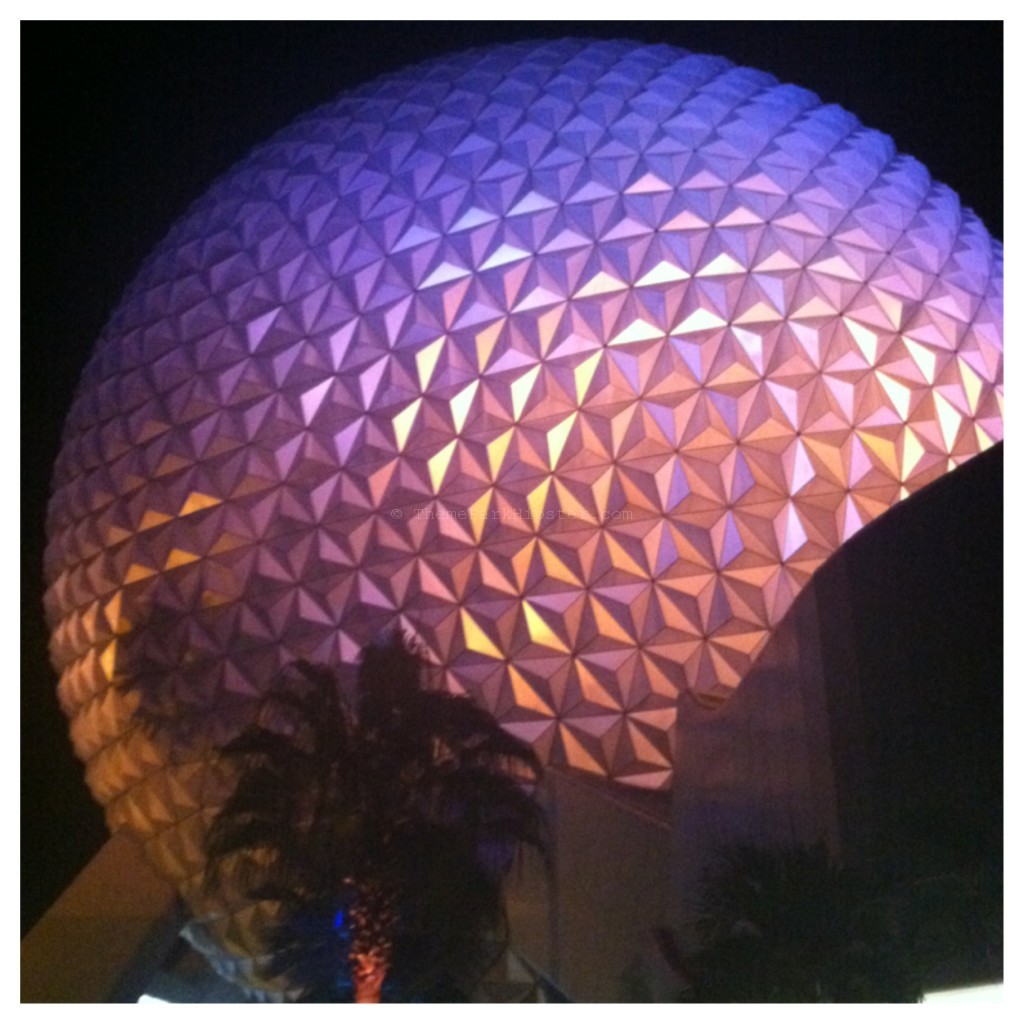 Now it's time to head out of the park and relax from a full day at Epcot International Flower and Garden Festival.
Don't forget to get that epic shot of the majestic Spaceship Earth as you head out of Epcot.
The gigantic golf ball-like centerpiece will be lit with so many hues of purples and pinks that sums up the magic of the day you just had at the Epcot Flower and Garden Festival 2019.
Final Thoughts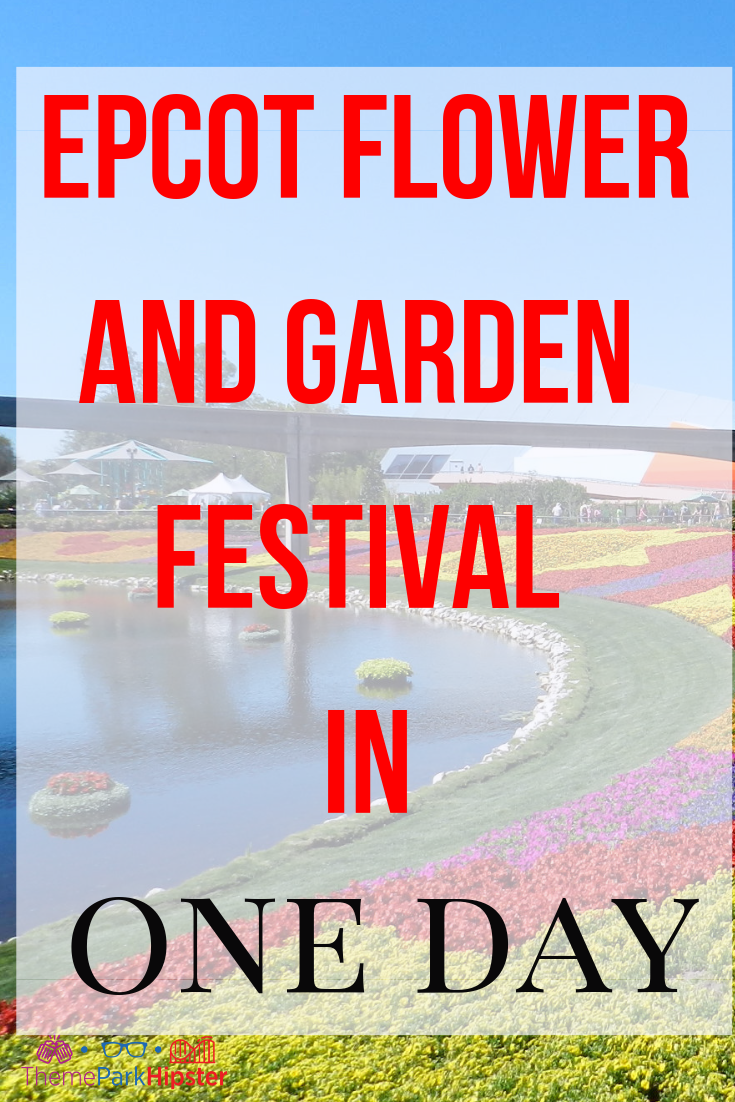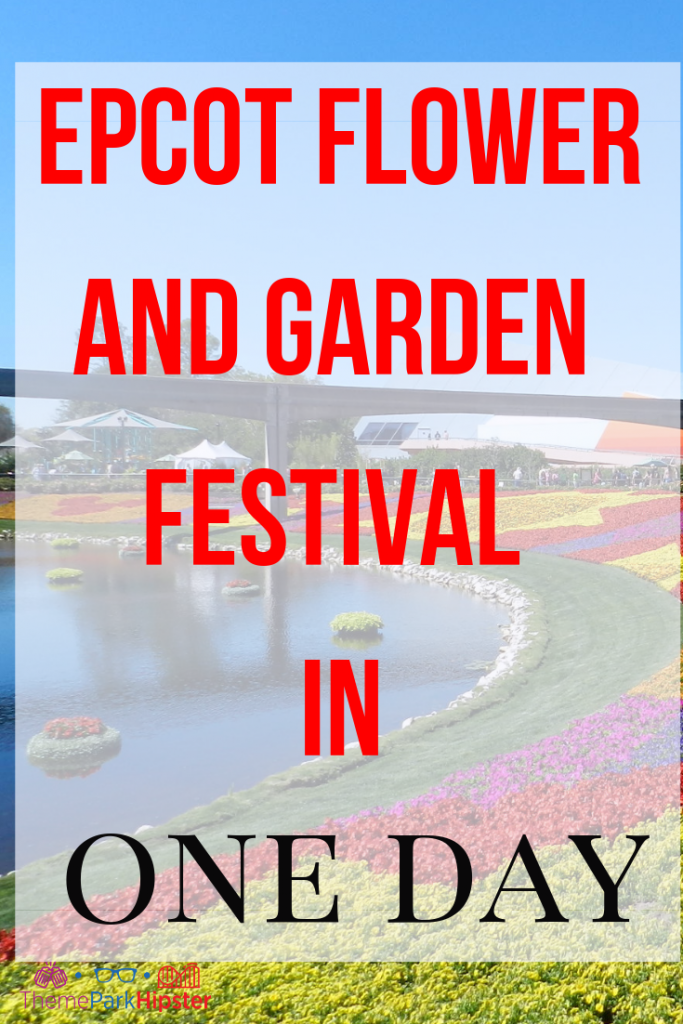 Remember that you're really going to have a great time. Try not to stress too much if you find yourself spending too much time at the Kitchens.
There's always something going on at Epcot that will make your day memorable.
Keep in mind that this Epcot Flower and Garden Festival 1-Day Itinerary is my own little recommendation. Feel free to choose dishes and drinks that appeal to you and that will make your day special.
Let me know what your favorite thing to do at the Epcot International Flower and Garden Festival in the comment section below.
---
If you like this article, then check the links below for more Epcot Festivals Tips
Don't forget to discover the new magical and mysterious Disney adventure of Pandora – The World of Avatar at Animal Kingdom® Theme Park.
For more theme park news, discounts, tips and guides, subscribe to the newsletter!
Until next time, Happy Park Hopping Hipsters!
NikkyJ