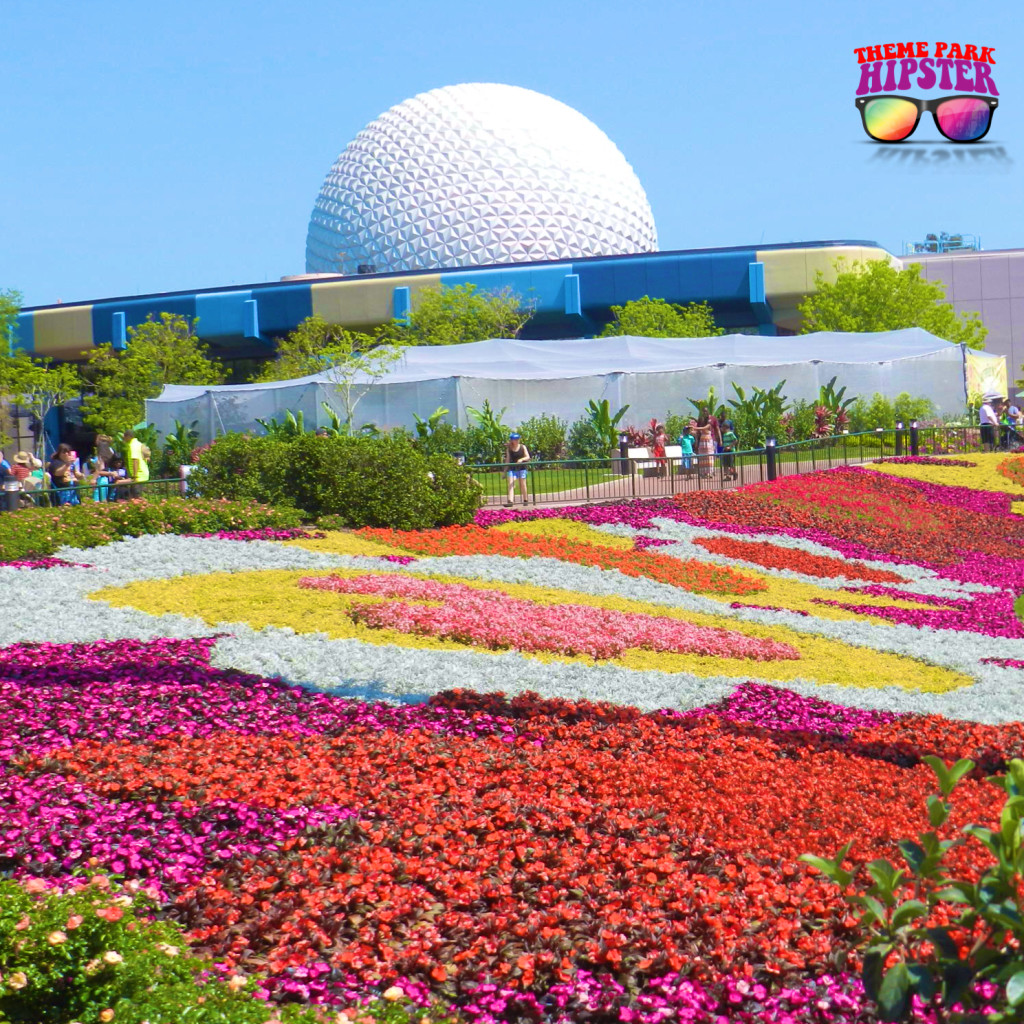 Summer is quickly approaching which means the end of our favorite springtime celebration, Epcot Flower & Garden Festival. This festival was great this year delighting guest's taste buds at the eleven Outdoor Kitchens.
The foodie and drinking adventures were wonderful and now lets take one last journey around the world at Epcot Flower & Garden Festival.
Located in the Urban Farm Eats Kitchen:
The scrumptious Quinoa Vegetable "naanwhich" with arugula pesto and oven dried tomatoes complete with a cup of Crispin Blackberry Pear Cider.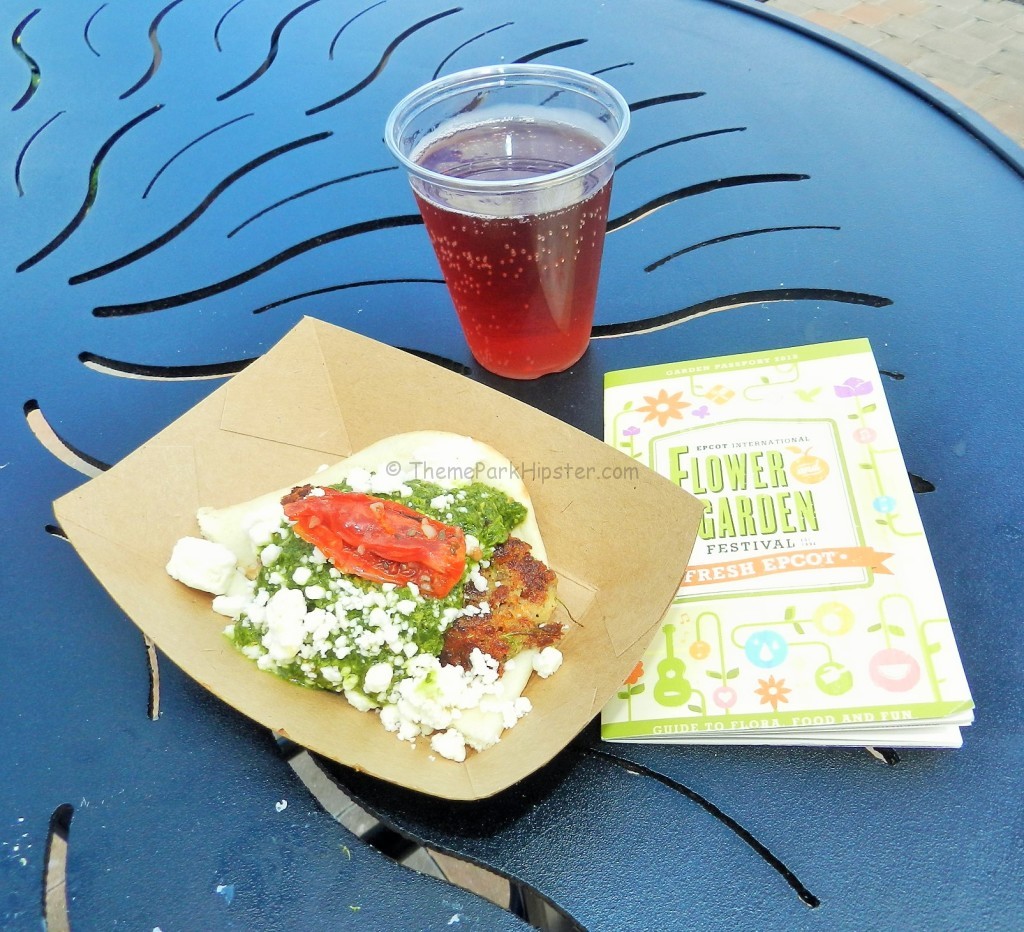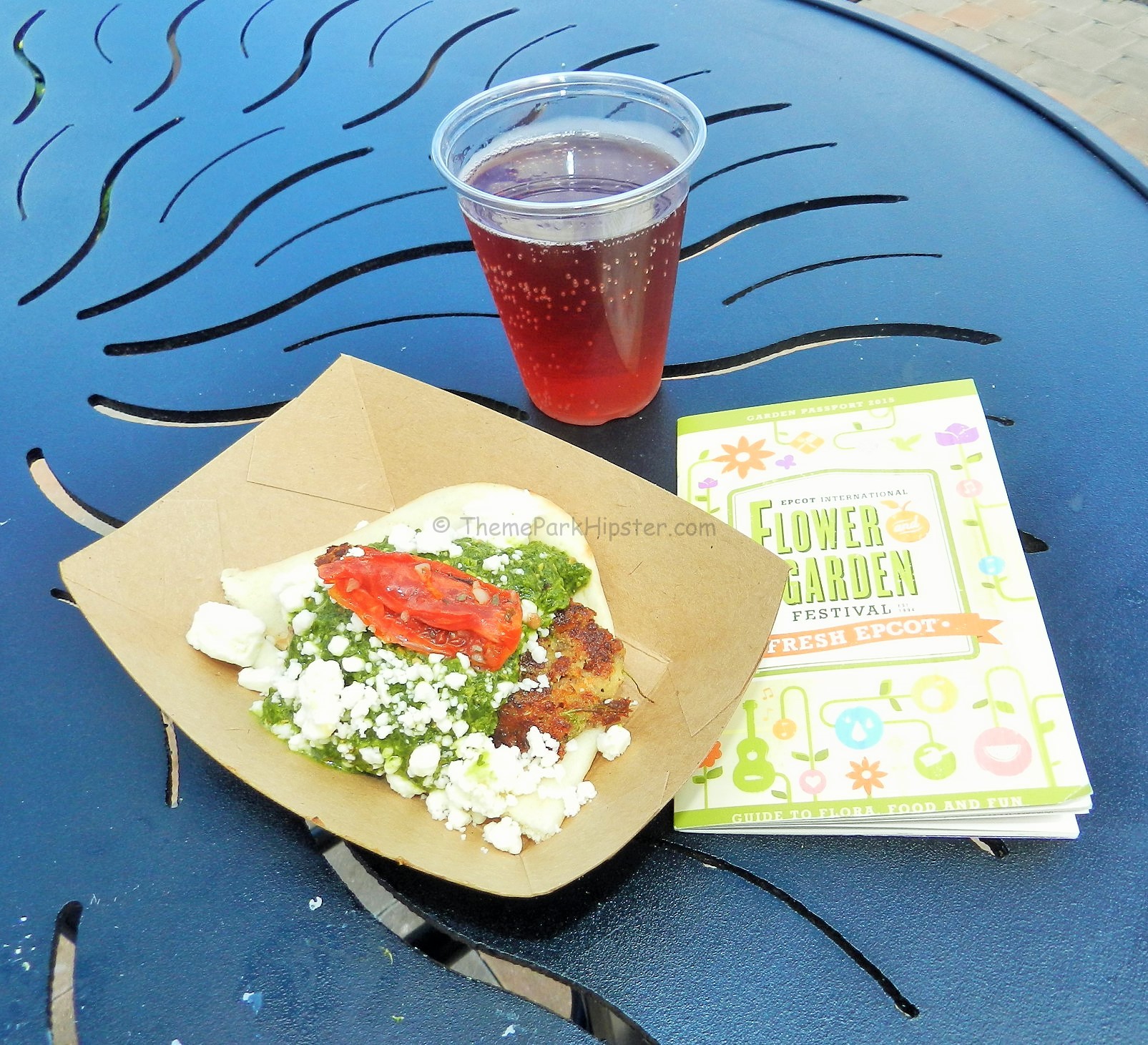 Located in the Pineapple Promenade Kitchen:
Sweet and spicy Pineapple Dog, a spicy hot dog topped with pineapple chutney and sriracha mayo complete with Ace Pineapple Hard Cider. This year's must do!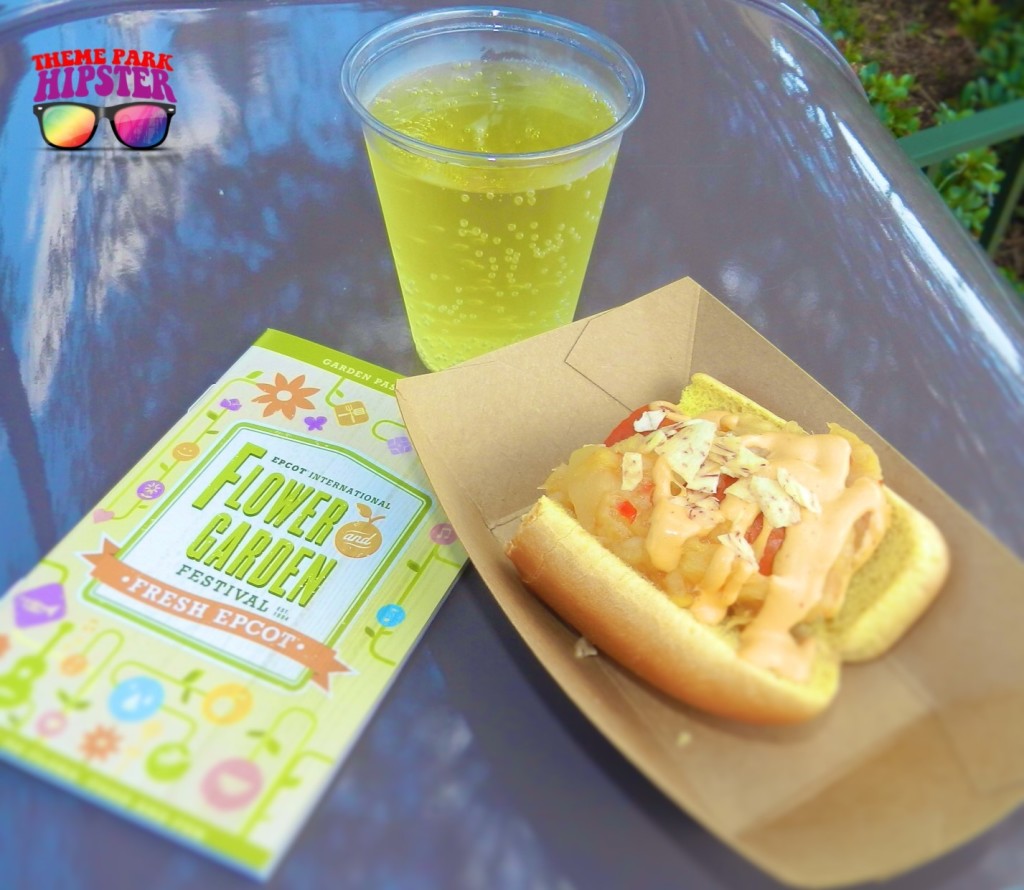 Get the best price on your Walt Disney World Vacation Package… Guaranteed!
Located in the Jardin De Fiestas Kitchen:
Taco al Pastor: Corn tortilla filled with achiote marinated pork, garnished with grilled diced pineapple, onions, cilantro and Salsa Verde.
Flavored Tequila Flight
Veggie Quesadilla: Flour tortilla filled with Monterrey Jack cheese and mixed vegetables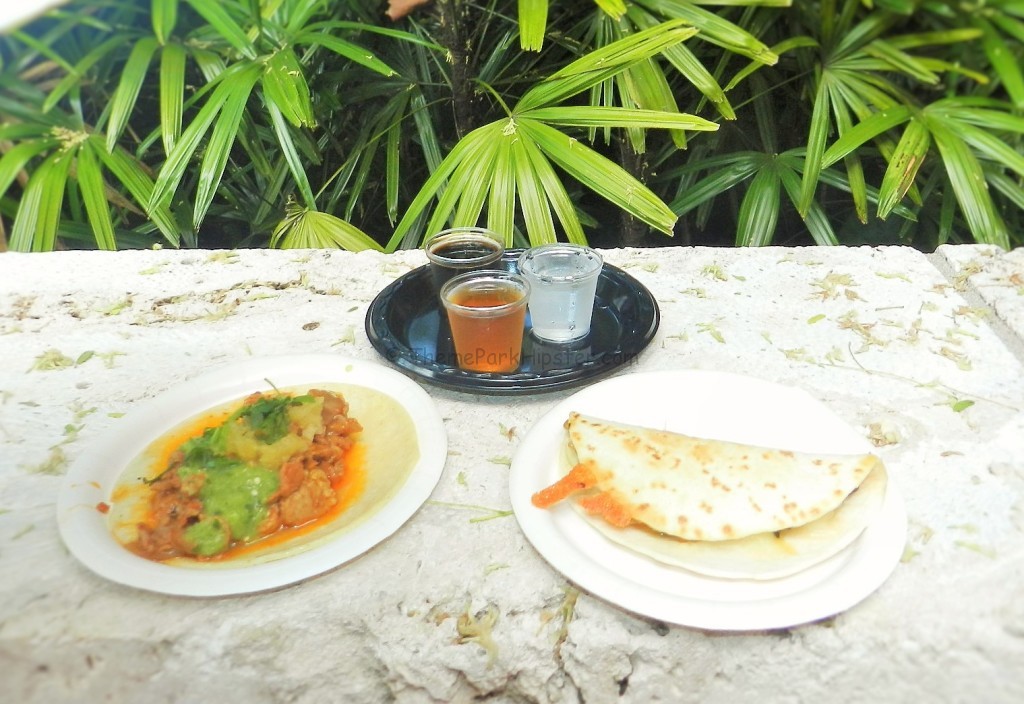 Located in the Lotus House Kitchen:
Tasty Kung Pao Chicken Bun and Vegetable Spring Roll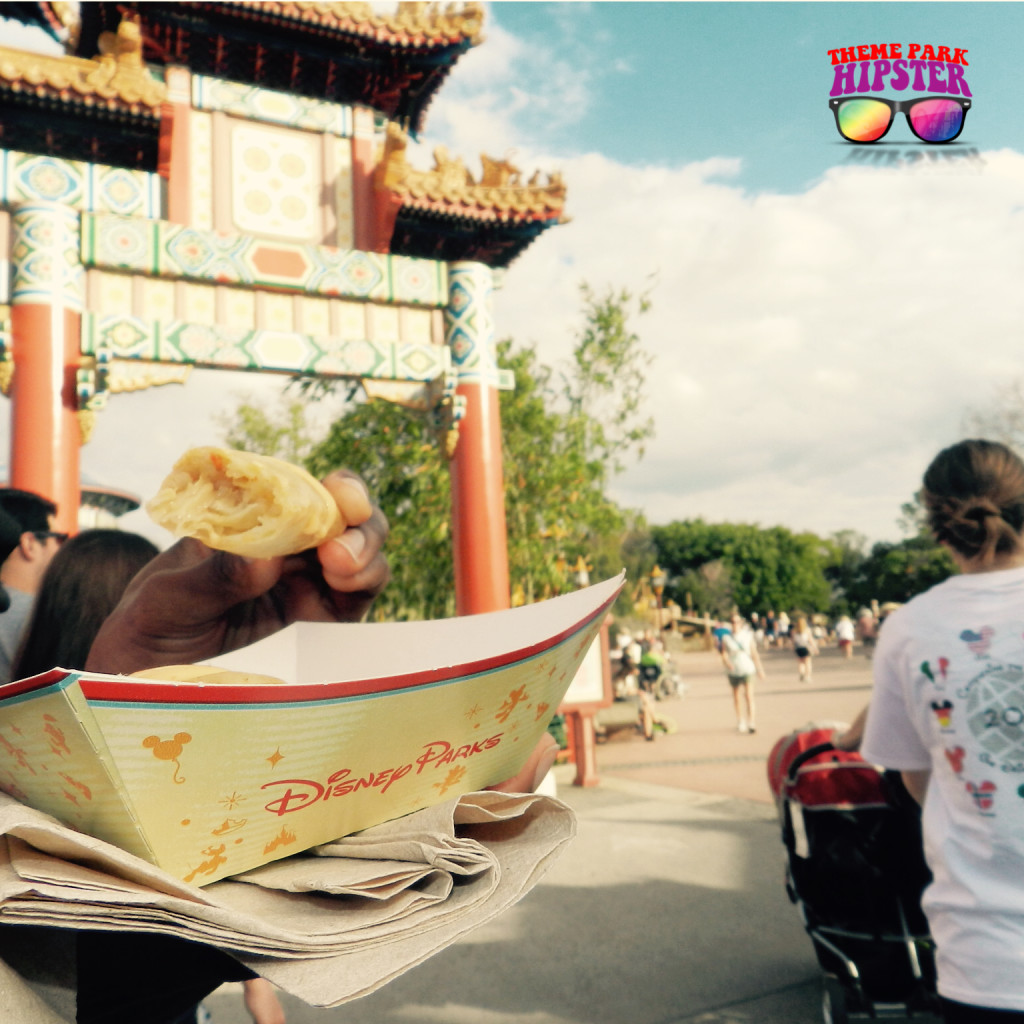 Located in the Florida Fresh Kitchen:
Spicy Shrimp and Stone Ground Grits with Andouille Sausage, Sweet Corn, Tomatoes and Cilantro (gluten-free)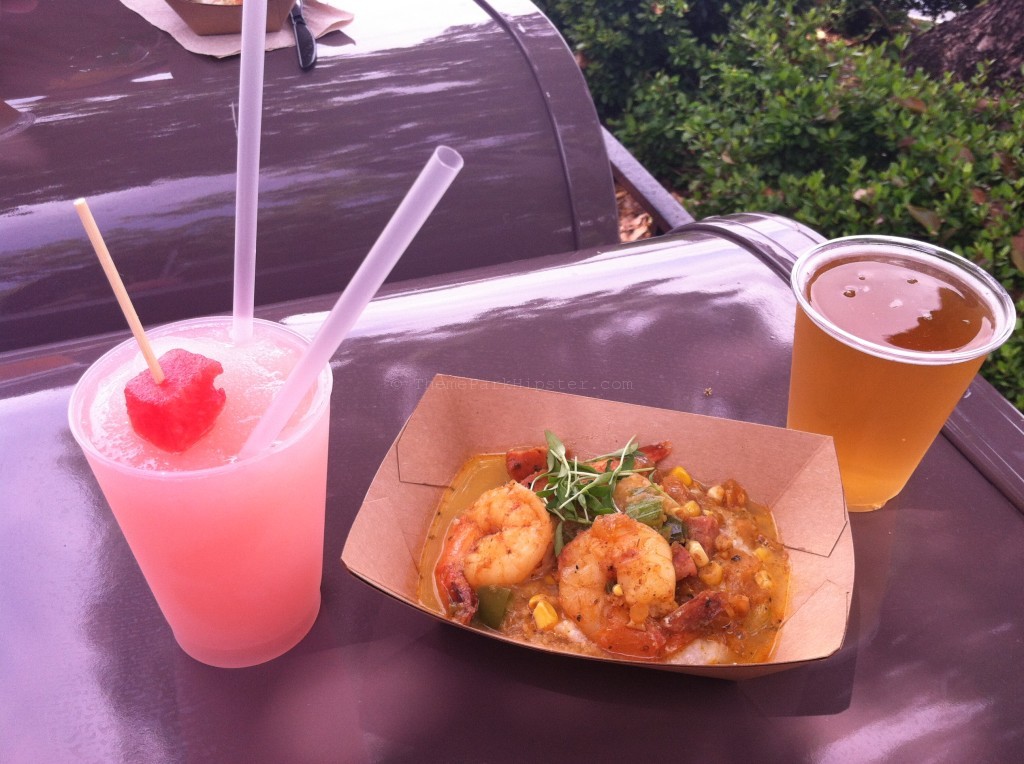 Located in the Smokehouse Barbecue and Brews Kitchen:
Hearty Beef Brisket Burnt Ends Hash with White Cheddar Fondue and Pickled Jalapeños.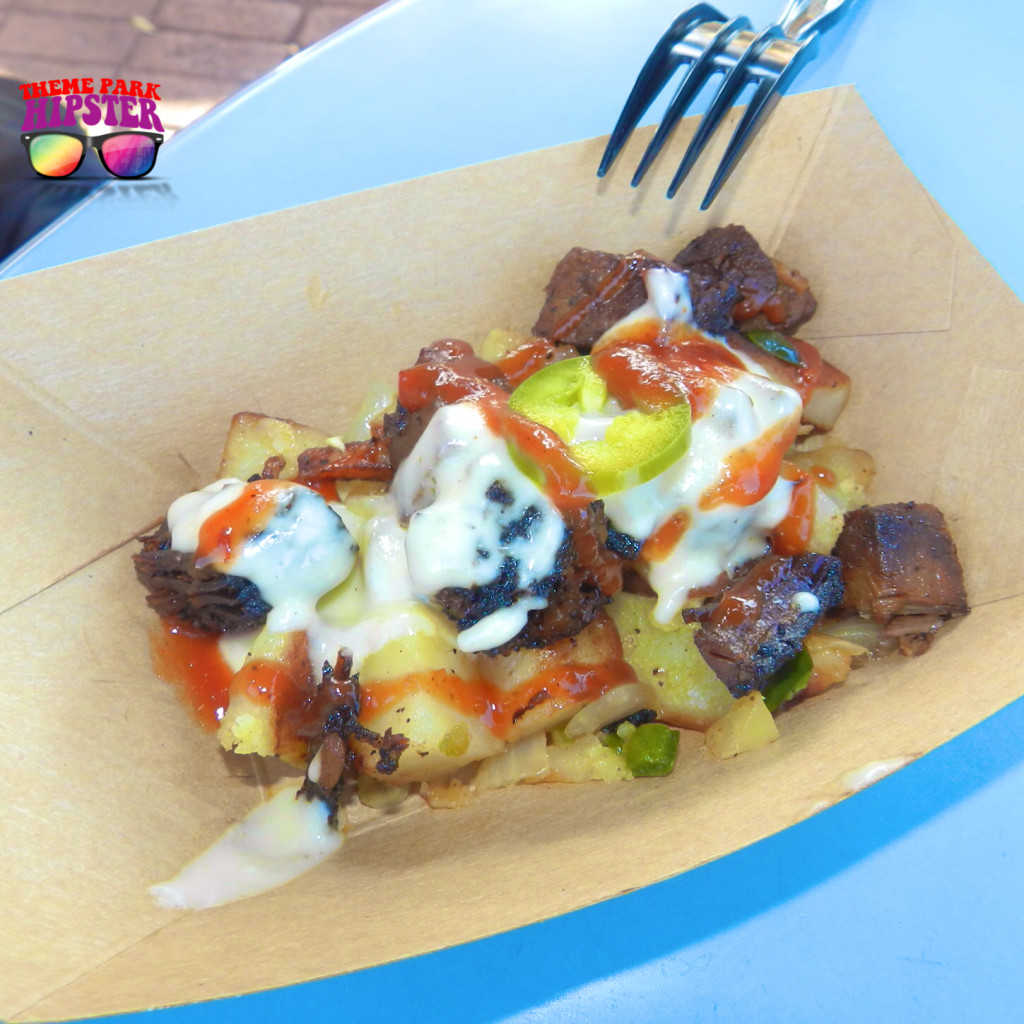 Smoked Debreziner Sausage with house-made kraut and mustard (gluten-free)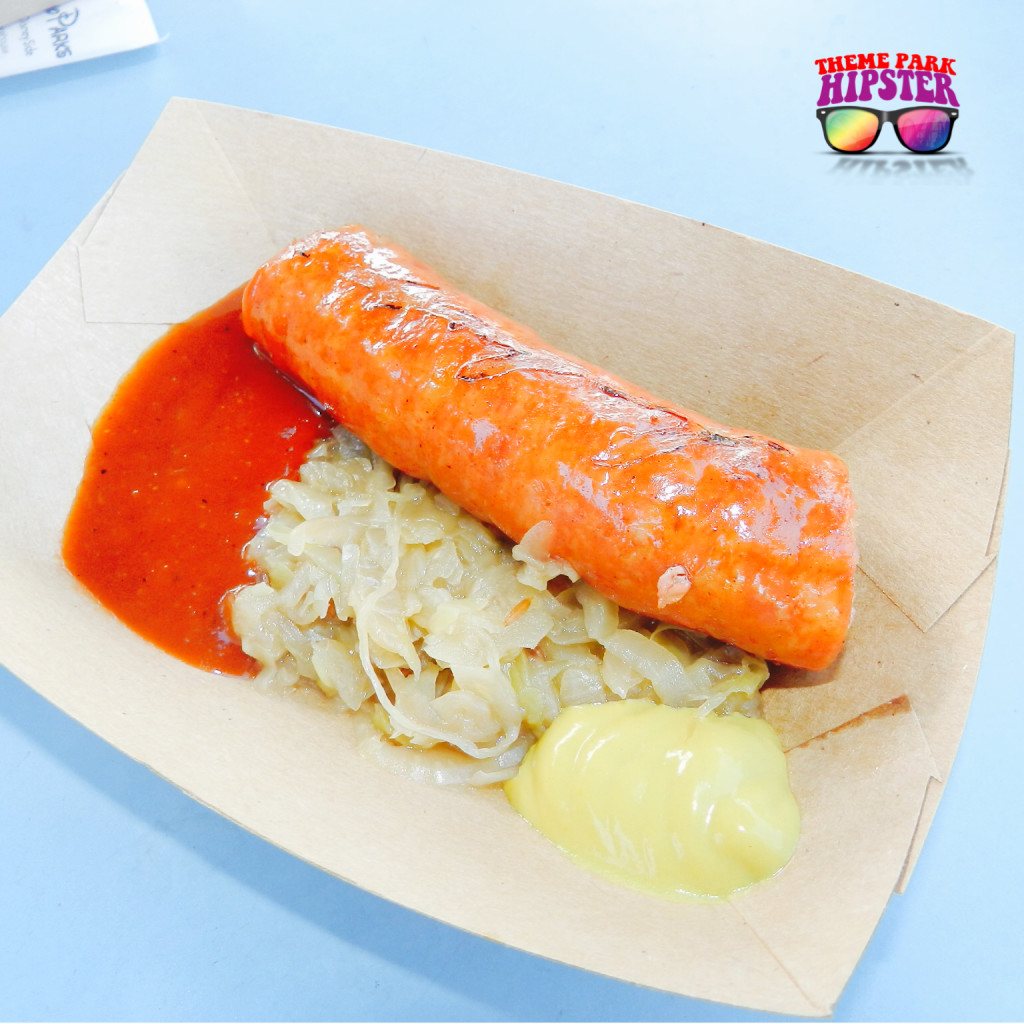 Located in the Hanami Kitchen:
Delectable steamed Teriyaki Curry Bun filled with chicken, vegetables, curry and sweet sauce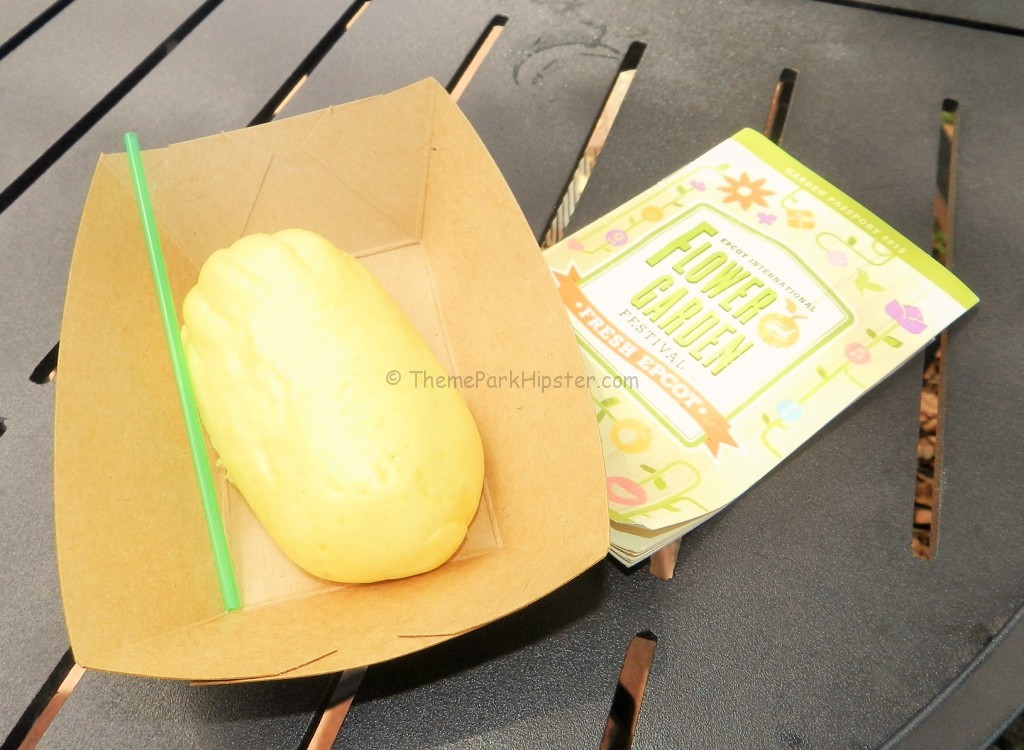 Located in Taste of Marrakesh Kitchen:
The classically, delicious Harissa Chicken Kebab with Sweet Couscous salad. Another favorite dish this year.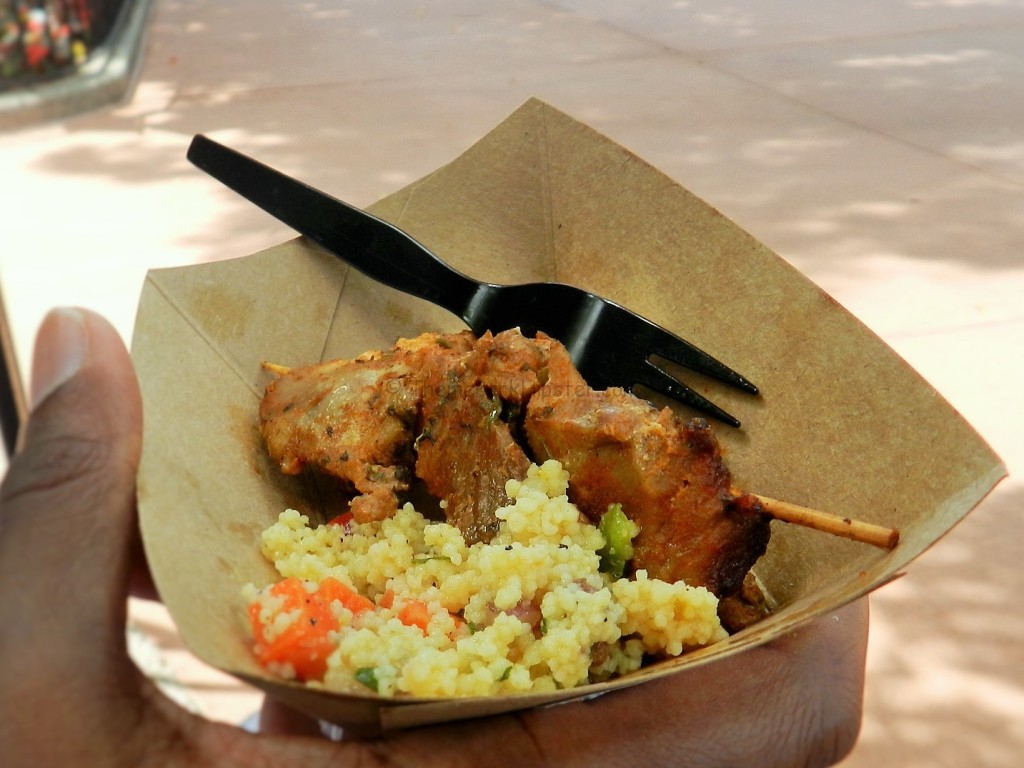 Located in the Bontanas Botanico Kitchen:
Savory white corn arepa with braised beef and chayote slaw (gluten-free)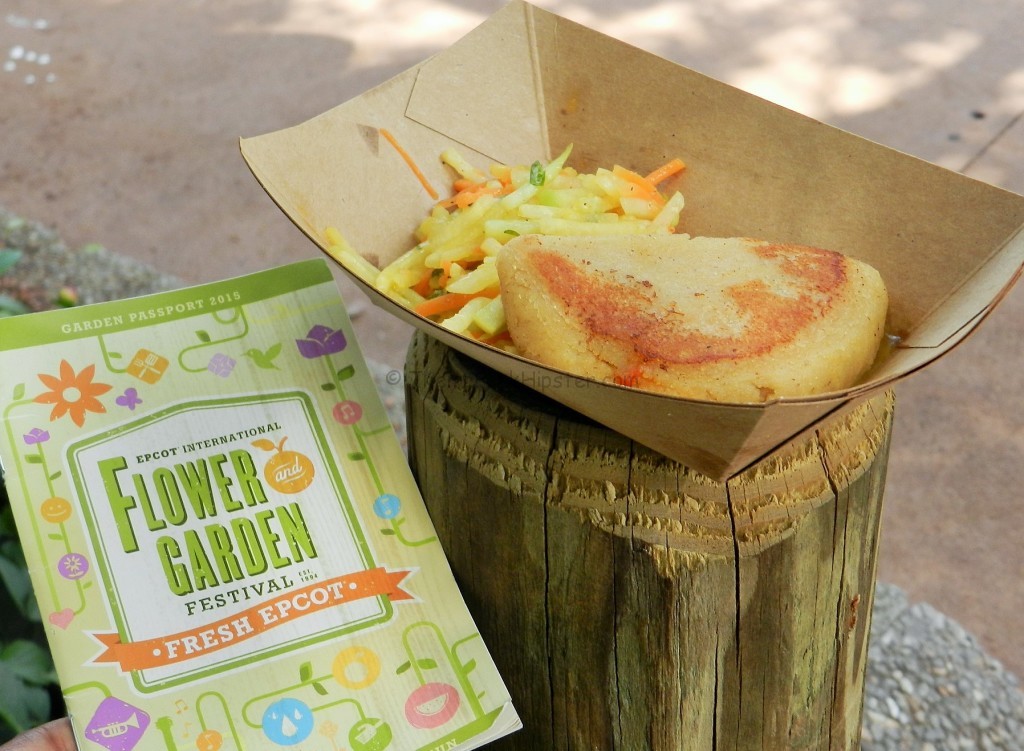 The 75-Day festival opened March 4 and will continue through May 17, 2015. Epcot Flower & Garden Festival topiaries and food are attractions of their own, so be sure to make your way out one last time before this fan favorite event ends.
NikkyJ
Disclaimer: This is not an affiliate sponsored post. I just happen to love doing all things theme park related for fun
!