Are you excited to find out what's new for 2020 Epcot International Flower and Garden festival?
The Epcot Flower and Garden Festival has a fresh new feel for 2020.
THIS POST MAY CONTAIN AFFILIATE LINKS. PLEASE READ MY DISCLOSURE FOR MORE INFO. Thank you!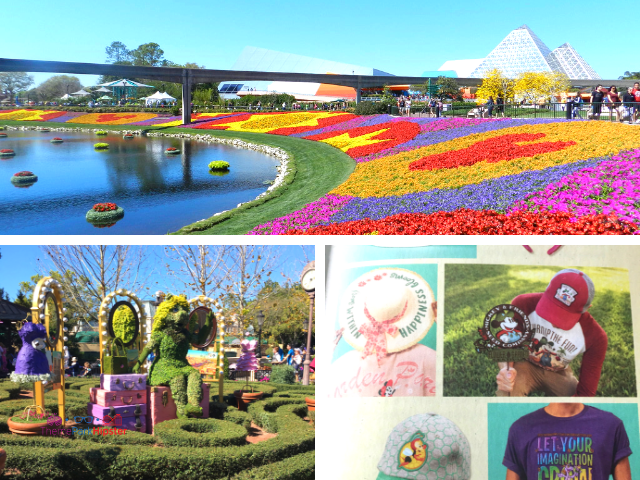 This special event will took place March 4th through June 1st 2020. New experiences will include a variety of garden-fresh inspired seasonal dishes served at four new Outdoor Kitchens and new nightly concerts for Garden Rocks. 
What's New for 2020 Epcot International Flower and Garden Festival (A Fresh Feel)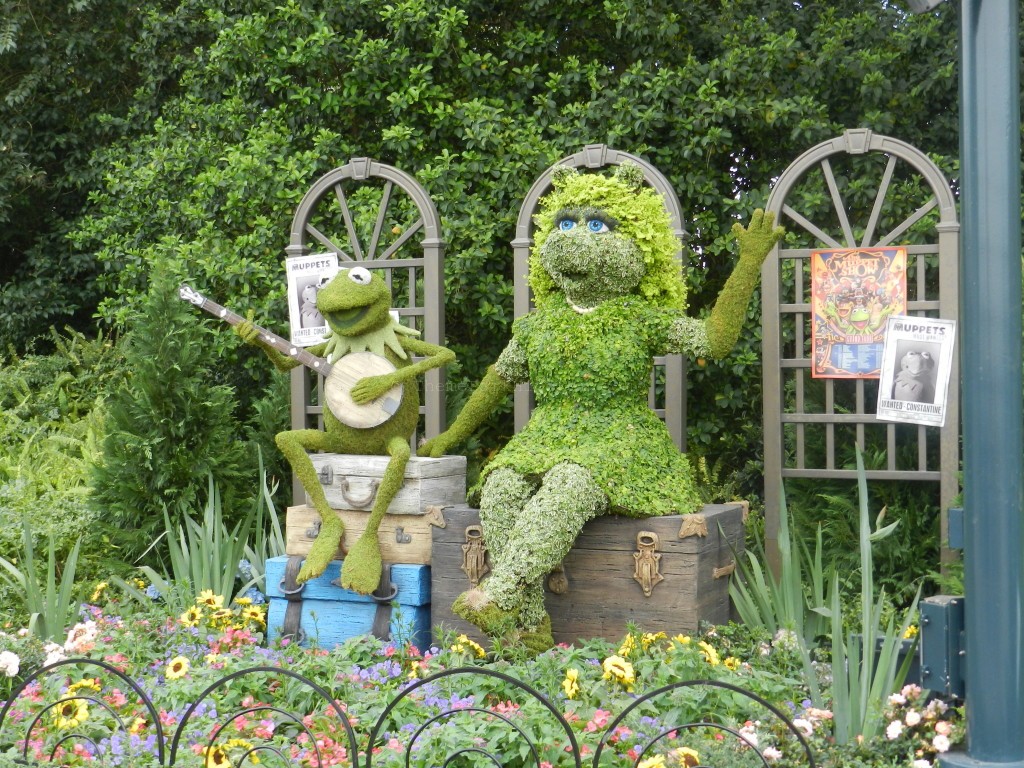 New Topiaries and Gardens
There will be a new topiary and garden added to this years Epcot Flower & Garden Festival.
Bo Peep & Her Sheep
Play Full Garden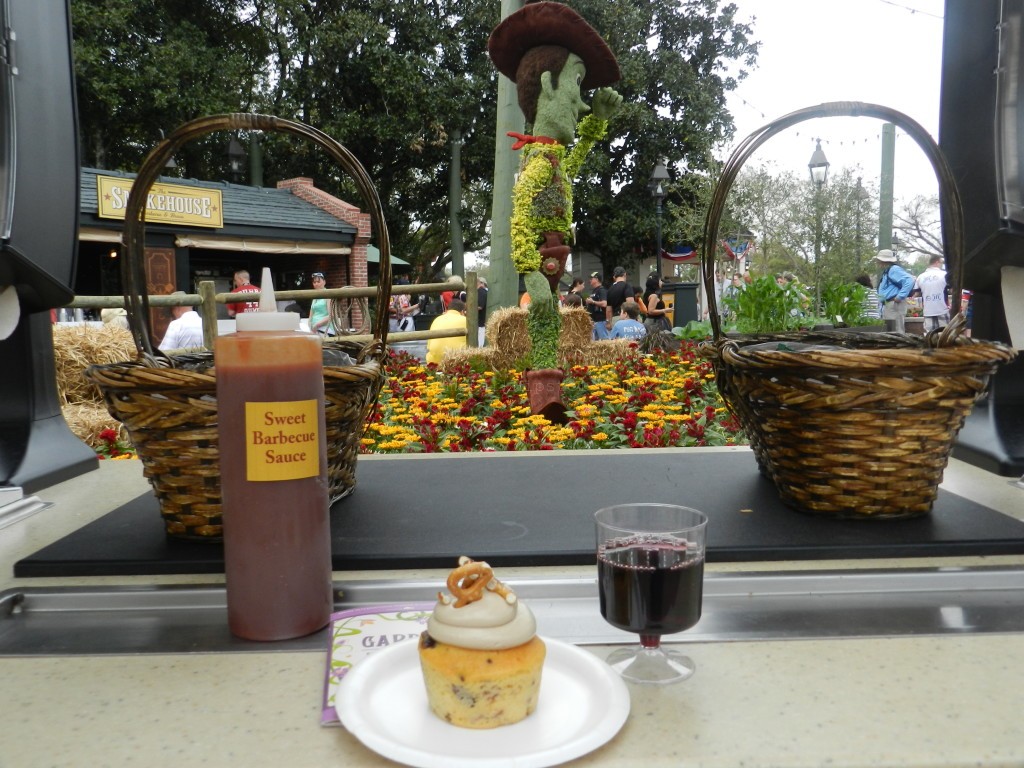 New Outdoor Kitchens- Epcot Flower and Garden 2019 Menu Options
When I'm at Epcot International Flower and Garden Festival, I'm all about the new food items to try.
Here are the kitchens that are new for 2019.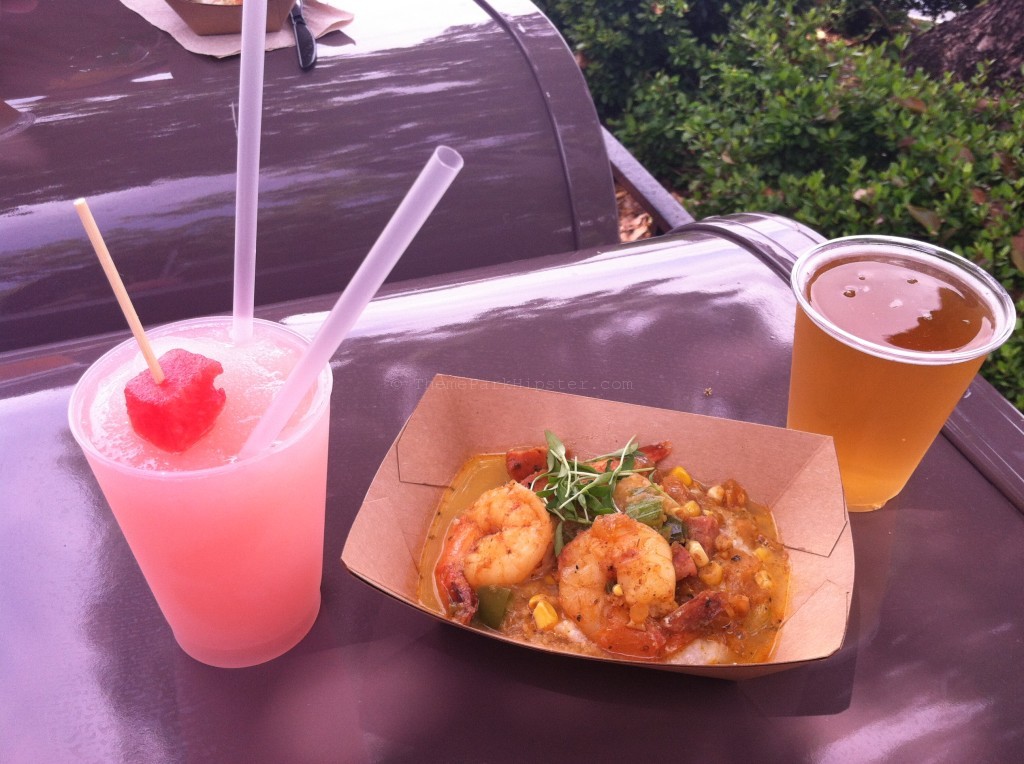 Arbor at The Gardeners Terrace – NEW!
Food:
Fried Green Tomatoes with Blue Crab-fennel Salad, Remoulade and Smoked Paprika Oil
Smoked Salmon Stack with Avocados, Tomatoes, Sour Cream, Caviar and Focaccia Crostino
Mixed Berry Buttermilk Cake, served with Apple Cider Sorbet (V) (GF) (KA)
Beverages:
Original Sin Brewery Black Widow Hard Cider, New York, NY
Florida Beer Company Caribé Strawberry Rose Hard Cider, Cape Canaveral, FL
3 Daughters Brewing Key Lime Apple Hard Cider, St. Petersburg, FL
Karbach Brewing Lemon and Ginger Radler Houston, TX
Seadog Brewing Company Sunfish Ale, Clearwater, FL
Shipyard Brewing Company Grind the Rind Watermelon IPA, Portland, ME
Cider Flight
Beer Flight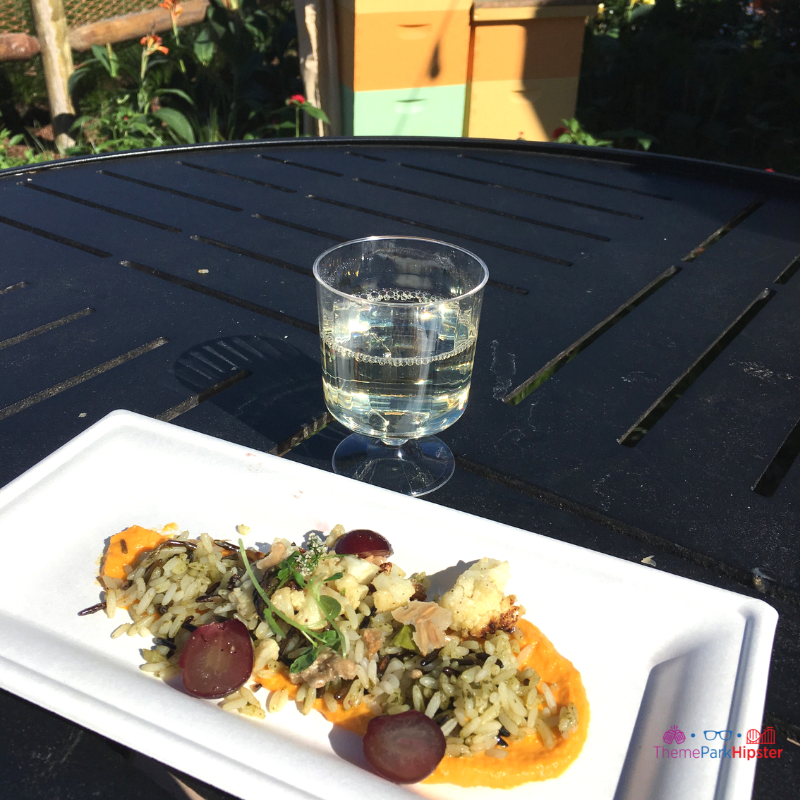 Flavor Full Kitchen Hosted by AdventHealth – NEW!
Food:
Citrus-poached Salmon with Ancient Grain Salad, Roasted Vegetables, Citrus Greens (GF)
From the Garden: Roasted Beets, Cashew Cheese and Micro Herbs with Lemon-oil Dressing (GF) (V)
•Mickey Tart Peanut Butter Mousse with Strawberry Jam and Boba Pearls (V) (KA)
Beverages:
Blood Orange Aqua Fresca (non-alcoholic)
Cookie Butter Worms and Dirt (non-alcoholic) (KA)

The Citrus Blossom – NEW!
Food:
Lobster Tail with Meyer Lemon Emulsion and Grilled Lemon (GF)
Tuna Tataki with Spicy Yuzu Glaze, Mango, Avocado and Pappadam Crisp
Crispy Citrus Chicken with Orange Aïoli and Baby Greens (GF) (KA)
Citrus Shortcake: Orange Chiffon Cake, Lemon Curd, Mandarins, Whipped Cream, Citrus Crumble (V)
Beverages:
Orange Cream Slushy in a Souvenir Orange Bird Sipper Cup (non-alcoholic) (KA)
Islamorada Beer Company Coconut Key Lime Ale, Fort Pierce, FL
First Magnitude Brewing Lemon Hefeweizen, Gainesville, FL
Heavy Seas Brewery TropiCannon Citrus IPA, Halethorpe, MD
Orange Sunshine Wine Slushy
Beer Flight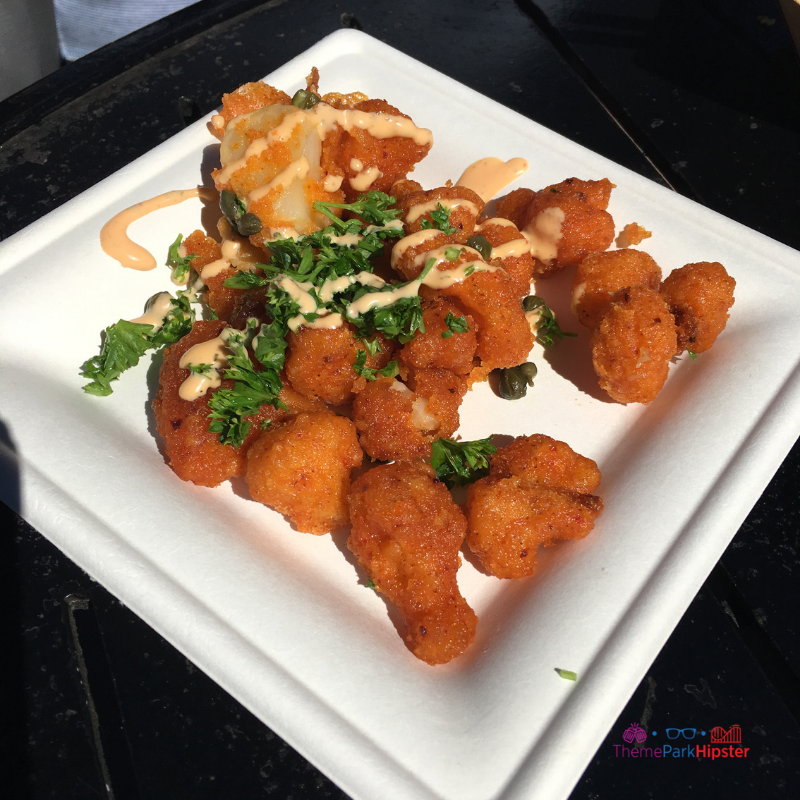 Trowel & Trellis Hosted by IMPOSSIBLE Foods – NEW!
Food:
Grilled Street Corn on the Cob with Savory Garlic Spread (GF) (V) (KA)
Farmhouse Meatball with Lentil Bread, Spinach, Marinated Vegetables, Creamy Herb Dressing (V)
Chocolate Pudding Terrarium with Avocado Cream, Matcha Crumb, Pomegranate and Baby Herbs (GF) (V)
Beverages:
suja® Organic Cold Pressed Juice: Noon Greens™ (non-alcoholic)
Bloomin' Blueberry Lemon and Ginger Tea featuring Twinings of London® (non-alcoholic)
suja® Organic Cold Pressed Juice: Vibrant Probiotic (non-alcoholic)
Playalinda Brewing Company Tropical Wonderland Wheat Ale, Titusville, FL
Bloomin' Blueberry Lemon and Ginger Tea featuring Twinings of London® with Tito's Handmade Vodka served in a Mason Jar
New Epcot International Flower and Garden 2019 Concerts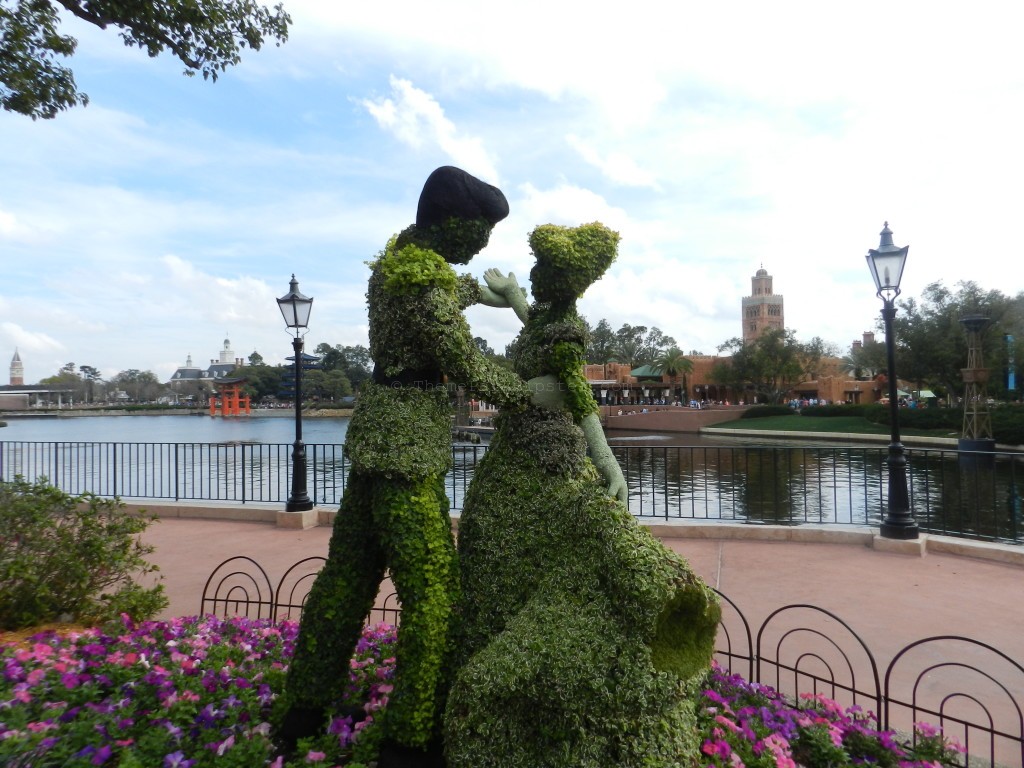 NEW for 2019, the Epcot Garden Rocks concerts will be held nightly!
You'll be able to see some of you favorite musicians during the Epcot Flower and Garden concerts from March 6th through June 3rd for 2019.
This is the perfect way to enjoy all of the festival food, drinks, and culinary adventures with a musical treat to end the day.
The annual concert series usually features popular bands from the 80s, 90s, and the 2000s. It takes place on the American Gardens Theater stage in the American Adventure Pavilion at Epcot.
Special dining packages are also available for the Garden Rocks Concert Series.
Per Disney, this dining package allows you to have either breakfast, lunch, or dinner at nearly any table-service restaurant in the park and grants you guaranteed seating at one of the three concert performances that SAME day.
2019 Epcot Garden Rocks Concert Schedule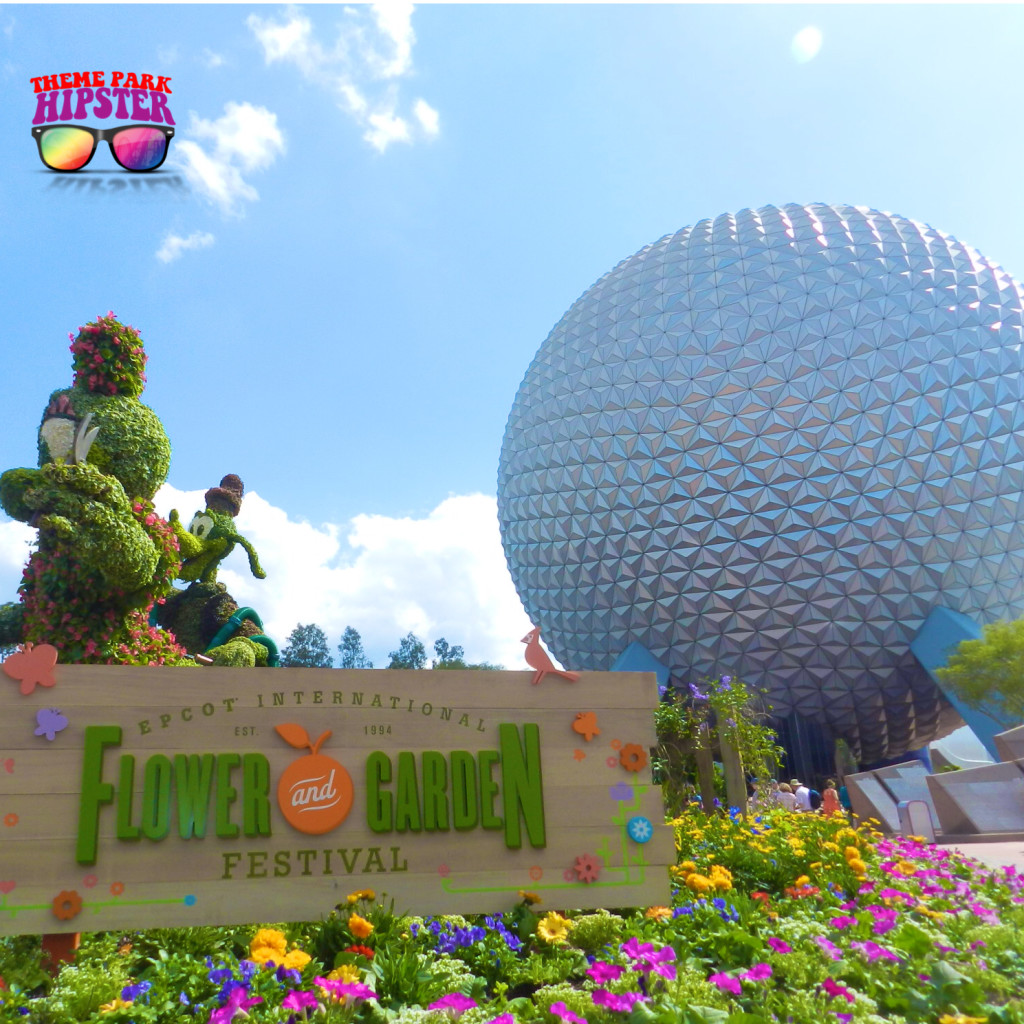 March
6-8:Steve Augeri, formerly of Journey – Don't Stop Believin' NEW
9-10:Glass Tiger – Don't Forget Me When I'm Gone
11-12:Jon Anderson, of Yes – Owner of a Lonely Heart NEW
13-14:Tony Orlando – Knock Three Times
15-16:Wang Chung – Everybody Have Fun Tonight NEW
17-20:Simple Plan – Welcome to My Life
21-22:Ambrosia – Biggest Part of Me NEW
23-24:Magic Giant – Set on Fire NEW
25-27:Air Supply – All Out of Love NEW
28-29:Berlin featuring Terri Nunn – Take My Breath Away
30-31:The Smithereens –Top of the Pops NEW
Hipster Power Tip: Please note that many favorites of Disney Guests usually return the following year. Just in case you're worried that you may not see them this year.
April
1-2: Rick Springfield – Jessie's Girl
3-4: Christopher Cross Sailing NEW
5-7: The Spinners – Working My Way Back to You
8-9: Dennis DeYoung, of STYX – Come Sail Away
10-11: John Michael Montgomery – I Love the Way You Love Me NEW
12-13: Sister Sledge – We Are Family NEW
14-16: Night Ranger – Sister Christian
17-19: Sister Hazel – All For You NEW
20-21: Steven Curtis Chapman Cinderella NEW
22-23: TobyMac – The Elements NEW
24-26: Lonestar – Amazed
27-30: The Orchestra, starring former members of ELO – Evil Woman
May
1-4: Herman's Hermits starring Peter Noone – I'm Henry VIII I Am
5-7: Don Felder, Formerly of the Eagles – Hotel California
8-9: A Flock of Seagulls – I Ran (So Far Away) NEW
10-11: Marshall Tucker Band – Heard It in a Love Song NEW
12-13: Peabo Bryson – If Ever You're in My Arms Again NEW
14-15: Richard Marx – Right Here Waiting NEW
16-19: STARSHIP starring Mickey Thomas – We Built This City
20-21: Colin Hay of Men at Work – Who Can It Be Now?
22-23: War – Why Can't We Be Friends NEW
24-27: The Guess Who – American Woman
28-29: Jon Secada – Just Another Day
30-June 1: Blood, Sweat and Tears – Spinning Wheel
June
2-3: Eddie Palmieri – Vamanos Pa'l Monte NEW
The Epcot Flower and Garden concert performances are at 5:30, 6:45 and 8:00 p.m. daily, and are included in Epcot admission.
Per Disney, the lineup is subject to change; songs listed are for artist recognition only and may not be included in the concert play list.
What's New for 2019 Epcot International Flower and Garden Merchandise and T-Shirts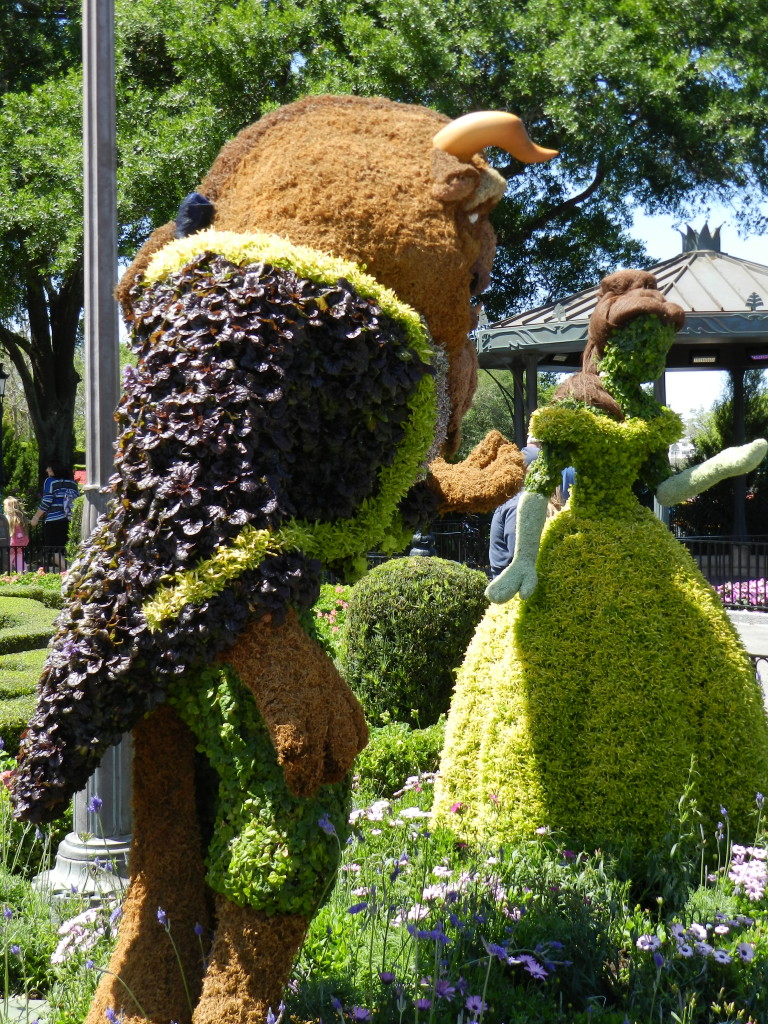 A true ThemeParkHipster must bring home a nice souvenir to commemorate your time at the 2019 Epcot Flower & Garden Festival.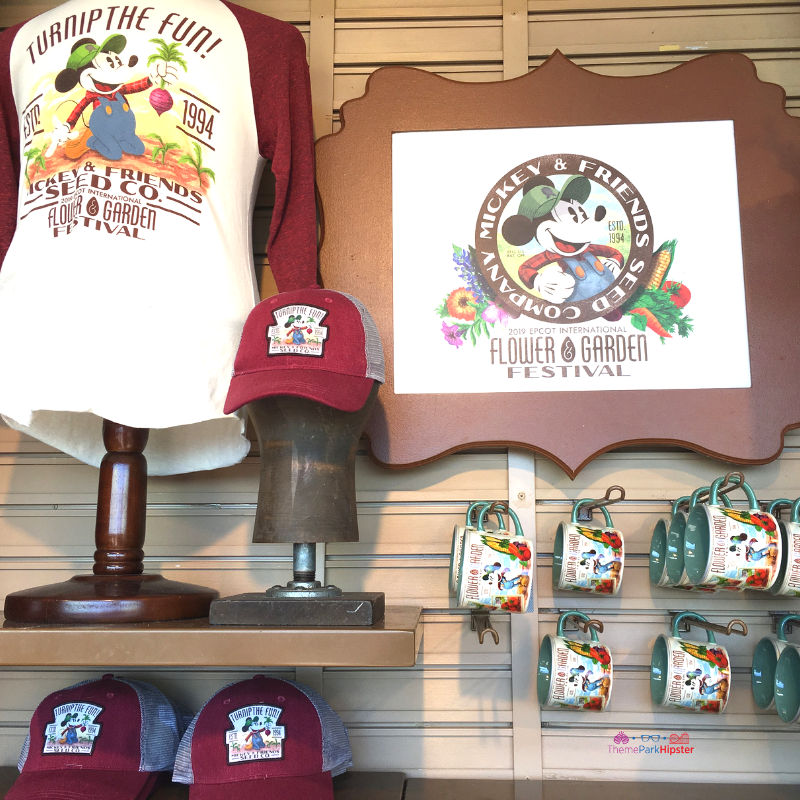 This year you will find:
Minnie's Garden Party – Features Minnie Mouse on apparel, drinkware, accessories and more
Mickey's Garden Shed – Features a Mickey Mouse-inspired gardening collection that includes apparel, headwear, garden stake & statuary and more
Violet Lemonade Collection – Features the Violet Lemonade collection of apparel, headwear, accessories and more.
Figment's Imagination Goes Wild – Features a colorful assortment of apparel and drinkware of Figment
Spike and Donald – Features a collection of apparel and headwear of Spike the Bee and Donald Duck
You can find the Festival merchandise throughout Epcot and at Mouse Gear in Future World East. Epcot Flower and Garden Festival merchandise can also be found at the Festival Merchandise store inside the Odyssey Center.
What to Know Before You Go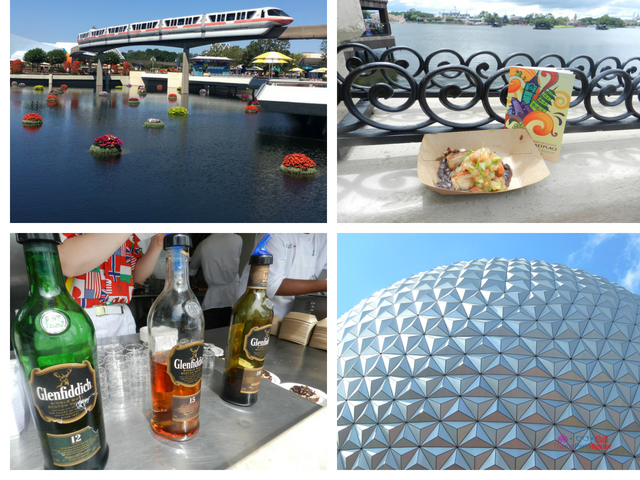 How much does Epcot cost?
A one-day REGULAR season Epcot ticket starts at $109* (prices do fluctuate based on the season).
What is Disney's Epcot Flower and Garden Festival?
The Epcot Flower and Garden Festival is one of Disney's annual events aimed at teaching you how to appreciate the natural resources that we have on this planet through seminars, dining adventures, and topiary displays.
How long is the Flower and Garden Festival?
The Epcot International Flower and Garden Festival is from March 6 to June 3 of 2019!
In order for you to make the June 3rd closing date of the festival, I've put together a great way to explore the floral celebration in only one day.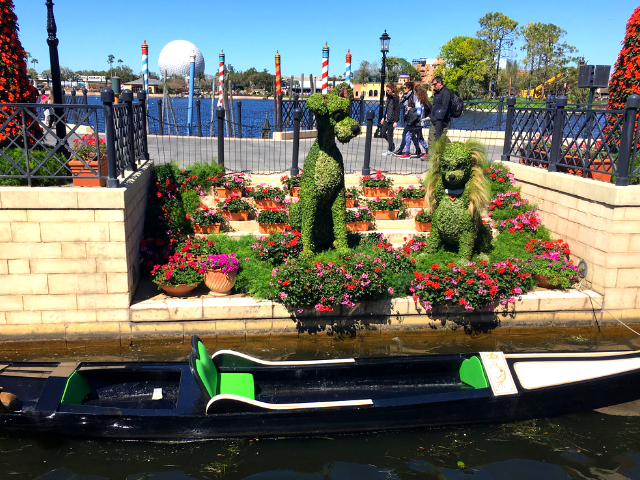 What time does Flower and Garden Festival open?
Epcot opens daily at 9 a.m. You'll be able to see all of the topiaries in Future World before heading over to World Showcase which opens at 11 a.m.
Listen to All the Tips You Need for the Epcot International Flower and Garden Festival Here!
What are the Best Rides at Epcot for Adults
Soarin Around the World
Living with the Land
Spaceship Earth
Test Track
Mission Space
Frozen Ever After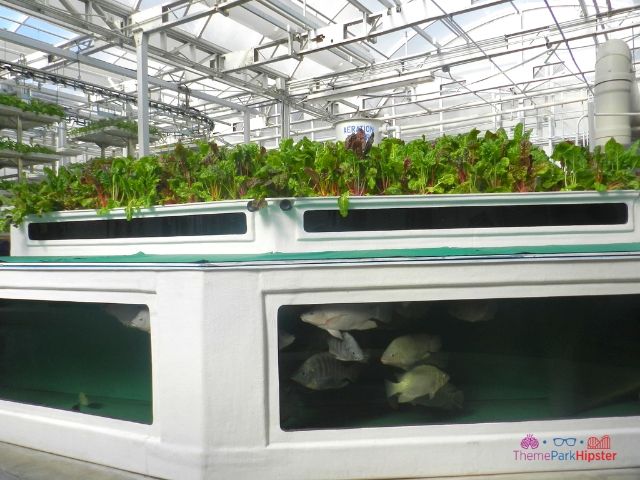 How many countries does Epcot have?
There are 11 (eleven) countries in Epcot.
What are the countries in Epcot?
Mexico
Norway
China
Germany
Italy
America (United States)
Japan
Morocco
France
United Kingdom
Canada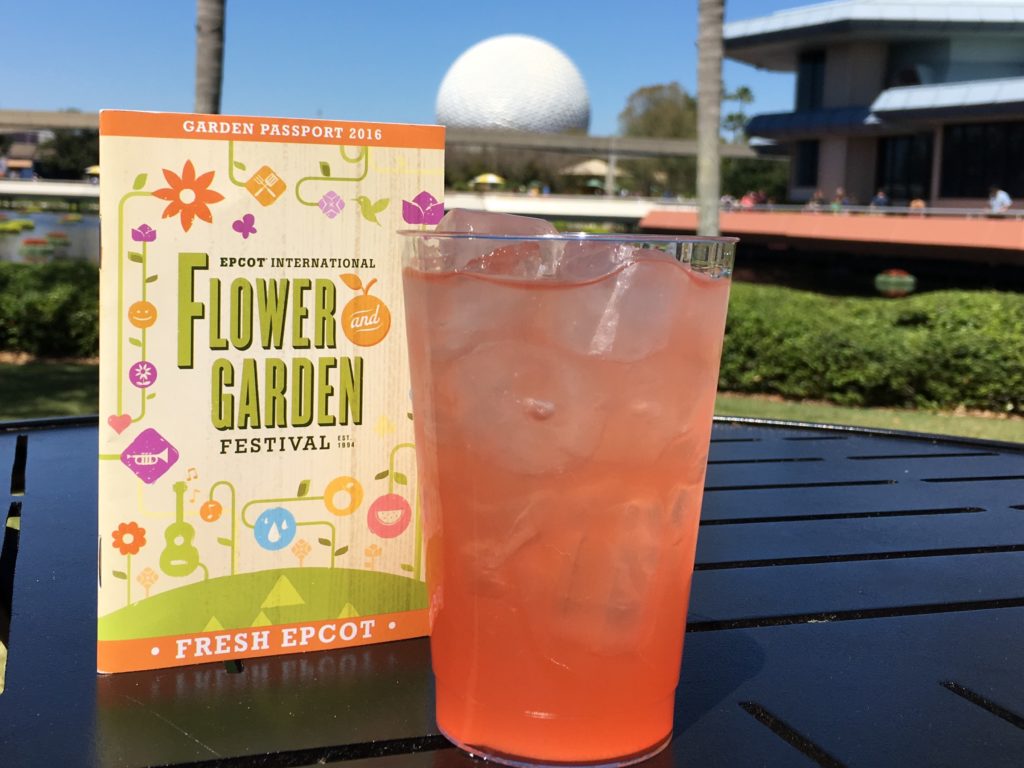 Where are the best places to have a drink Epcot?
Like everywhere in the park and I mean that.
Nothing else needs to follow…
I will say that Tutto Gusto Wine Cellar in the Italy Pavilion and La Cava Del Tequila in the Mexico Pavilion are the absolute best places to chill and enjoy a drink.
If it's not too crowded.
Have Your Drinking Around the World at Epcot Passport Handy
Don't get overwhelmed trying to plan your perfect route around World Showcase. You already have enough to worry about for your Disney vacation.
Get your Drinking Around the World Passport to help you keep track of your progress of the best drinks in Epcot.
Grab your own copy below!
---
What are the best drinks at Epcot?
My top 5 must have alcoholic beverages are:
Avocado Margarita from La Cava del Tequila in Mexico
Mediterranean Journey for Spice Road Table in Morocco
Leaping Leprechaun from Rose & Crown Pub in United Kingdom
Apple Ice Wine from the Trading Post in Canada
Tokyo Sunset from Kabuki Cafe in Japan
You can read more of the best drinks at Epcot here!
Final Thoughts
If you're planning on attending the Epcot Flower and Garden Festival, then you must watch one of your favorite musicians at the Garden Rocks Concert Series, taste all the delicious food and drink offerings, and explore the majestic topiaries throughout the park.
If you want to continue planning your epic Festival day, then read my top tips here!
Let me know what new experience you are looking forward to at the Epcot International Flower and Garden Festival in the comment section below.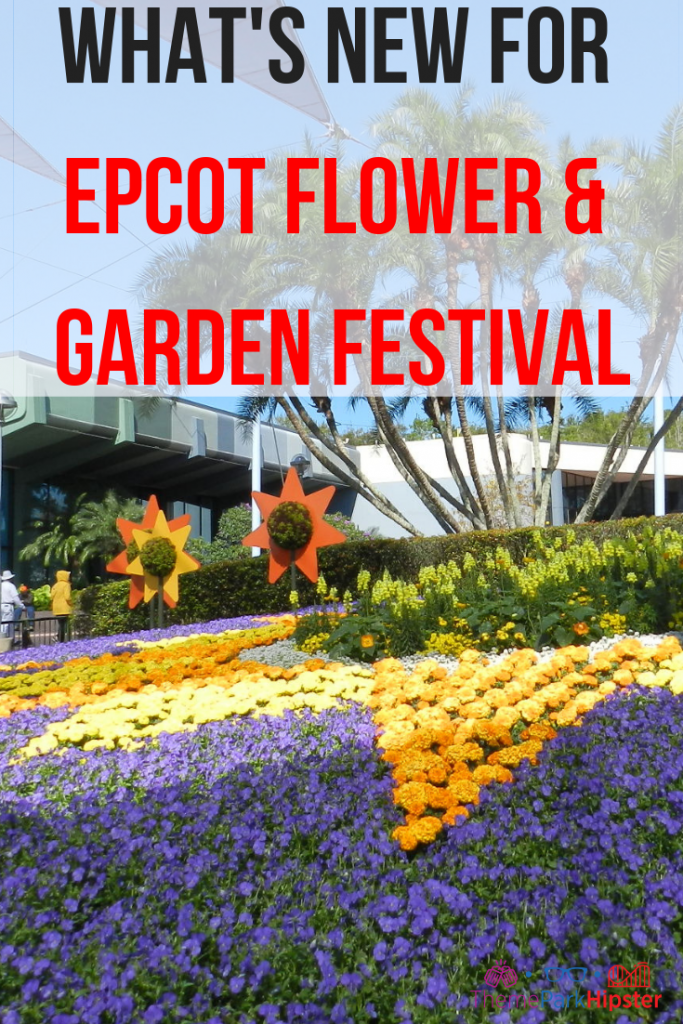 ---
If you like this article, then check the links below for more Epcot Festivals Tips
Are you planning a Disney vacation soon? Read the Disney Vacation Planning Guide for your next dream trip!
For more Disney park news, discounts, tips and guides, subscribe to the newsletter!
Until next time, Happy Park Hopping Hipsters!
NikkyJ
(Original date 2015/Updated September 2019)