Christmas time is here and is shining the brightest at Christmas Town Busch Gardens in Tampa – an event that offers a wide range of merry activities for everyone to experience together.
Best thing about it is that it's INCLUDED in your theme admission!
Busch Gardens is one of the world's most stunning park that dresses the evening with more than 10 million lights.
Plus, Christmas treats, Santa's house, Rudolph and more can be found in this annual Winter Wonderland experience right in the heart of Tampa Bay.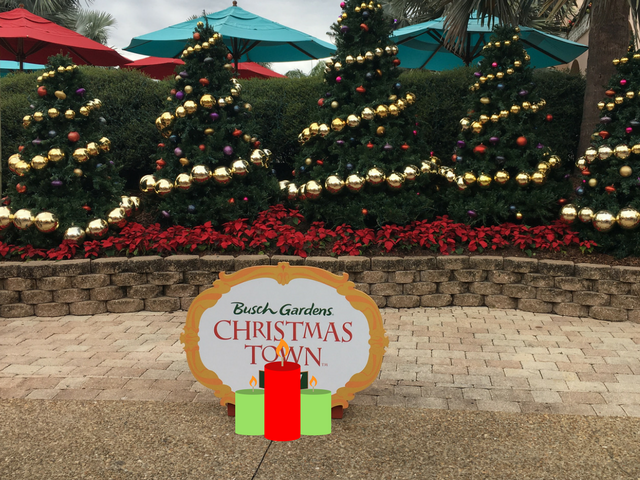 THIS POST MAY CONTAIN AFFILIATE LINKS. PLEASE READ MY DISCLOSURE FOR MORE INFO. Thank you!
What is Christmas Town at Busch Gardens Tampa?
Christmas Town is Busch Gardens way of showing you a unique way of celebrating the holidays in the wilds of the African-inspired theme park.
At this Tampa theme park, you'll enjoy a holiday-themed sing-along train ride, heartwarming shows, fine dining, electrifying festive shopping, Santa's workshop, and a chance to watch twinkling lights.
These are just a few things that makes Christmas Town Busch Gardens a must do holiday event for both the young and the old.
ORDER NOW to secure your Orlando theme park ticket reservation in the parks! GET MY TICKETS.
During the holiday season at Busch Garden's you will be able to:
Discover Christmas Town® Village
Enjoy the Holiday Train
Listen to holiday tunes
Meet Rudolph and friends, including Sam the Snowman, at Rudolph's Winter Wonderland
Shop for the perfect gifts in Santa's shop
Taste special Christmas treats unique to this event only
Visit Santa's House
Hangout with your favorite Sesame Street characters
Watch outstanding ice skaters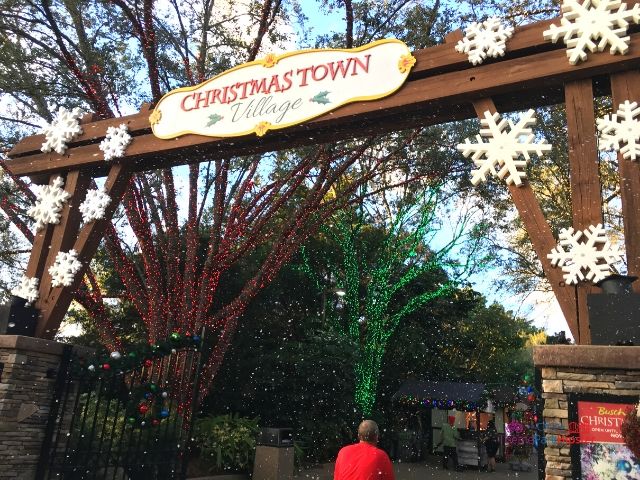 What is the Busch Gardens Christmas Town Village?
The absolute best part about Christmas Town at Busch Gardens is the Village.
Oh, how I love this addition to the event!
Christmas Town® Village has some of the cutest cabins that are not only decked out in holiday designs, they also serve up delicious sweets and savory dishes inspired by the season.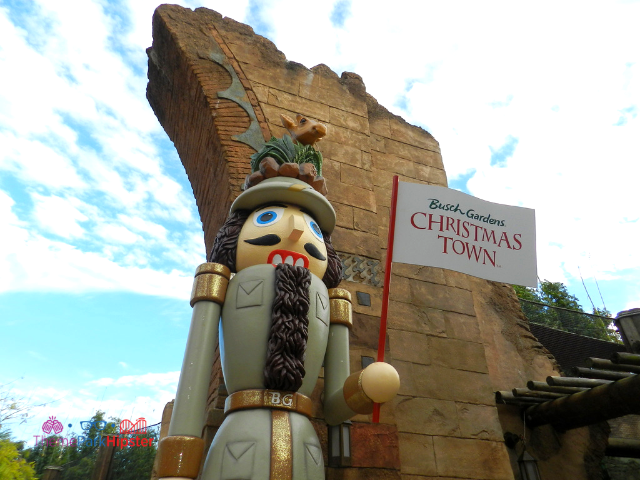 What's New at Christmas Town
This year Busch Gardens is offering a Preview Weekend on November 6th and 7th where you can enjoy the holiday festivities early (if you're a Christmas fanatic like me). Annual Pass Members also gets an exclusive time to watch the Christmas on Ice show this weekend for the 2 p.m. time slot.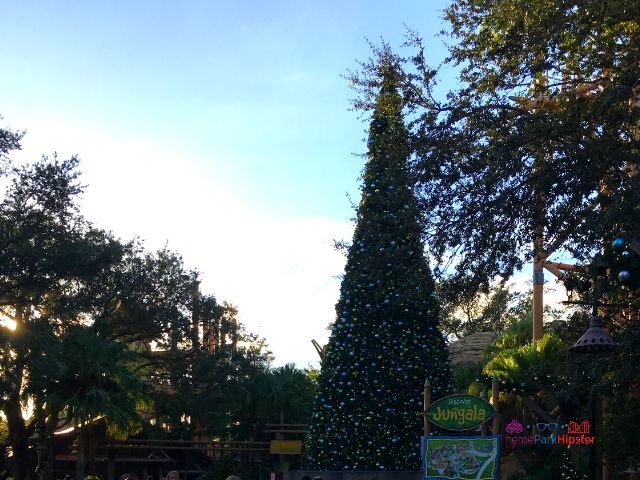 Let's Indulge in the Busch Gardens Christmas Town Food
Now we're at my favorite part of the Christmas Town adventure…the food!
Busch Gardens can compete with many of the central Florida theme parks when it comes to holiday food. While you're there, be sure to look for seasonal offerings throughout park and inside Christmas Town Village.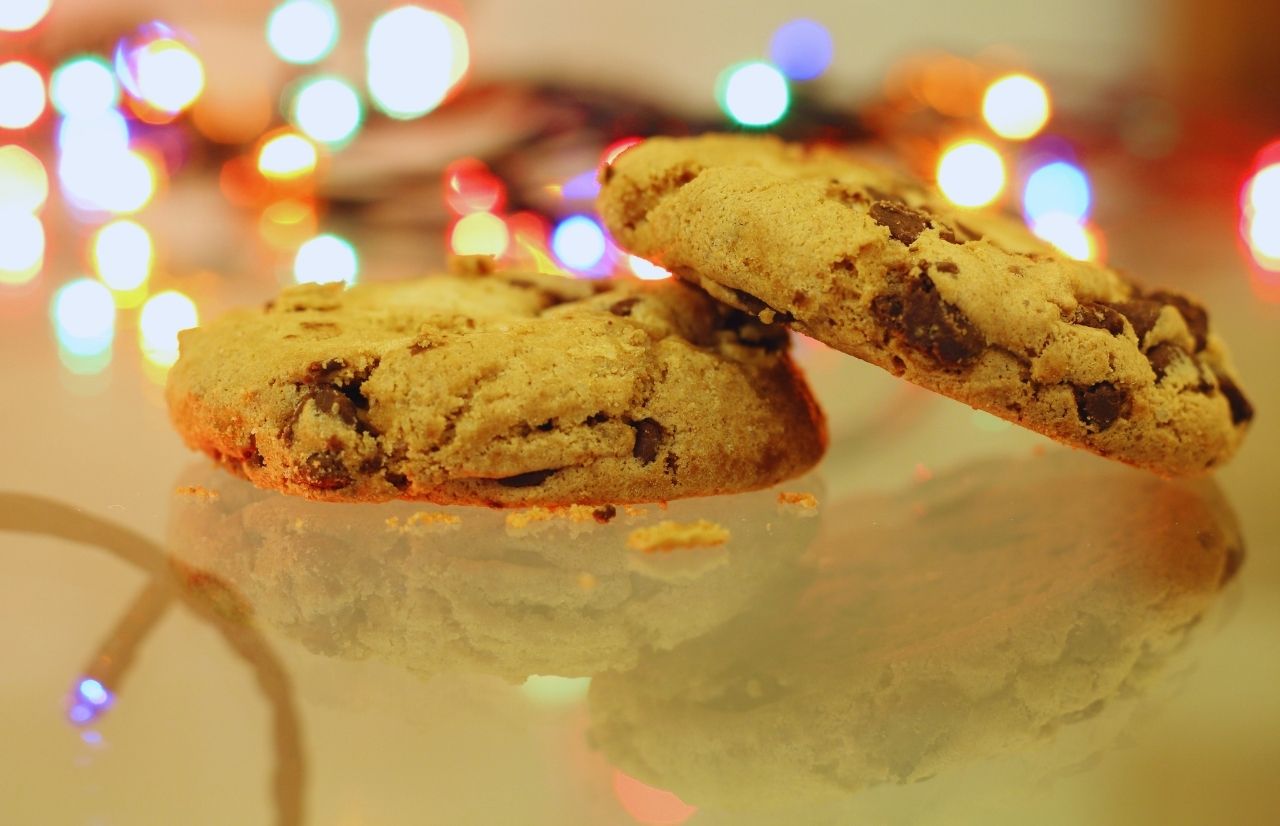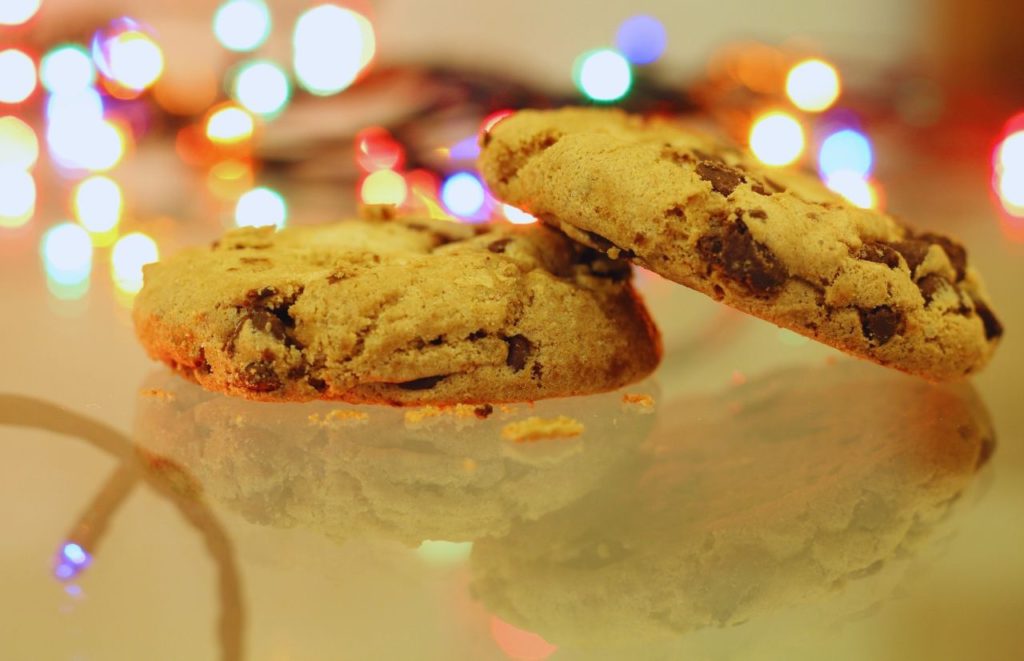 This year, you can enjoy the holiday feast "food festival" and eat your way around Christmas Town. The best way for you to do this is to get the Christmas Town Food & Beverage Sampler Lanyard.
How much does the Busch Gardens Christmas Town Food Sampler Lanyard cost?
You can enjoy 8, 12 or Pass Member Exclusive 15-item Food & Beverage samples starting at $44.99 with your holiday sampler lanyard.
Now, let's go through what you can expect to get this year for the holidays at Busch Gardens Tampa from each Christmas Town Station.
Busch Gardens Tampa Holiday Food Menu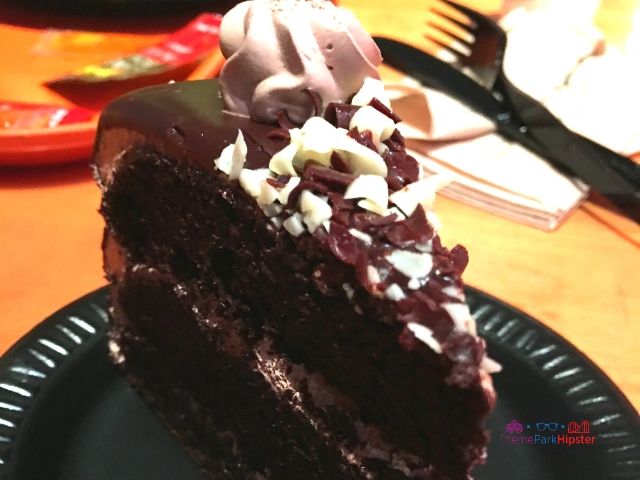 COOKIES & COCOA
Fresh Baked Deep-Dish Cookies: Choice of M&M or Chocolate Chip
Specialty Hot Cocoa: Served in a Souvenir Cup, Choice of Peppermint or Gingerbread and Whipped Cream
MAKE IT JOLLY: Baileys Irish Cream, Kahlúa or Peppermint Schnapps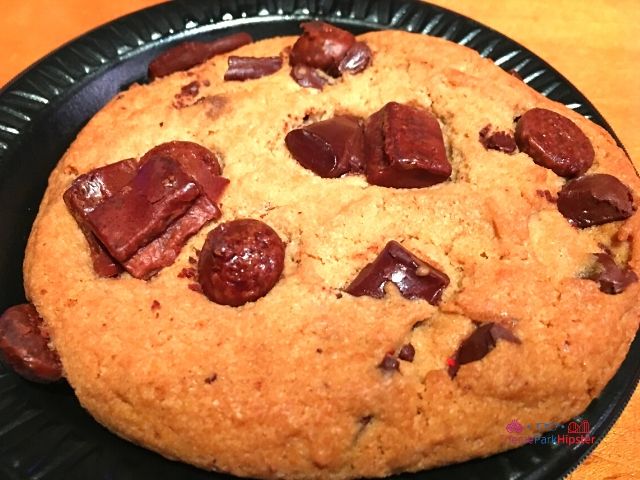 JACK FROSTY COCKTAILS
Christmas Town Punch: Cranberry, Orange, Tito's Vodka NEW!
Mistletoe Margarita: Lime Sour, Cranberry, Milagro Tequila NEW!
Apple Brandy Hot Toddy: Brandy, Cinnamon, Honey, Lemon NEW!
Holiday Mojito: Cranberry, Mint, Flor de Caña Rum
HOLIDAY BREWS
Yuengling Hershey's Chocolate Porter: Yuengling Brewing Co | Tampa, FL | ABV 5.4%
Dunder & Blixem Winter Ale: Big Storm Brewing Co | Clearwater, FL | ABV 8.8%
Winter Cider: 3 Daughters Brewing | St. Petersburg, FL | ABV 5.5%
Day Swim Coffee Porter: Coppertail Brewing Co | Tampa, FL | ABV 6.1%
Dragons Milk Bourbon Barrel-Aged Stout: New Holland Brewing Co | Holland, MI | ABV 11.0%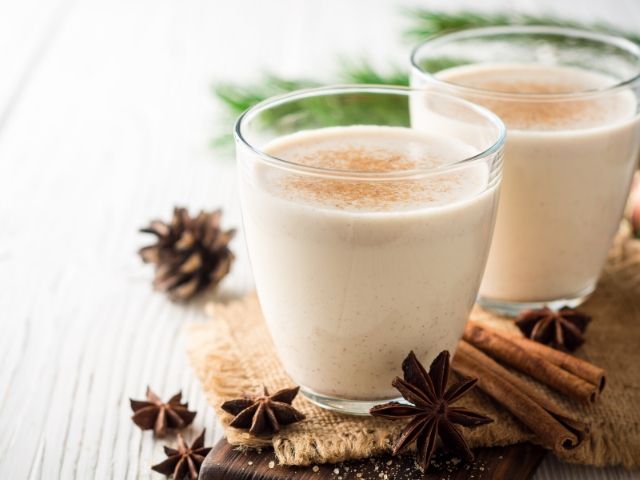 DASHER'S DELI
Reimagined! Bison Burger: Cheesy Bison Burger, Bacon Onion Jam, Beer Cheese, Pretzel Bun
Totchos: Sweet Potato Tater Tots, Smoked Brisket, Bacon Onion Jam, Beer Cheese, Green Onions NEW!
Sea Salt Carmel & Brown Butter Bread Pudding: Jack Daniel's Winter Jack Tennessee Cider Pipette NEW!
NICOLA'S WINTER DONUTS & BITES
Chicken & Donut: Buttermilk Crispy Chicken, Smoked Bacon Maple Glazed Donut, Mike's Hot Honey Drizzle NEW!
Dulce de Leche Stuffed Donut Holes: Chocolate Sauce, Vanilla Whipped Cream, Candy Cane NEW!
POLAR PAVILION
NEW! Busch Gardens Coaster Tree Pretzel
Fresh Baked Deep-Dish Chocolate Chip Cookie
Specialty Hot Cocoa Topped with Whipped Cream
FROSTY FARE
Bison Chili Mac & Cheese: Gemelli Pasta, Sam Adams Beer Cheese, Parmesan Crumbs NEW!
Maple Bourbon Pecan Pie: Woodford Reserve Bourbon, Vanilla Whipped Cream NEW!
Loaded Mashed Potatoes: Red Bliss Potatoes, Heritage Smoked Pulled Pork, Green Onions, Hook's Cheddar, Sour Cream, Chipotle Drizzle (REIMAGINED!)
FROSTY FLOATS
Gingerbread Ice Cream Cone: Gingerbread Ice Cream, Chocolate Sauce, Topped with Whipped Cream & Graham Cracker
Root Beer Float: Root Beer Ice Cream, Vanilla Coke, Graham Cracker, Whipped Cream
Fresh Baked Deep-Dish Sugar Cookie
GARLAND GATE CAFÉ
Impossible™ Nachos: Blue Corn Tortillas, Smashed Avocado, Smoked Chipotle Sour Cream, Cotija Cheese NEW!
Savory Corn Dogs: Topped with Bacon Onion Jam and Mustard Aioli NEW!
Apple Cider BBQ Chicken Slider: Apple Cider BBQ Pulled Chicken, served on a Garlic Butter Bun NEW!
Beverages: Kahlua Frozen Eggnog, Craft Brews, Frozen Cocktails
BEIGNETS & COCOA
Chocolate Kahlua Beignets REIMAGINED!
Fresh Baked Deep-Dish Cookies: Choice of M&M or Chocolate Chip
Specialty Hot Cocoa: Served in a Souvenir Cup your choice of Peppermint or Gingerbread and Whipped Cream
MAKE IT JOLLY: Baileys Irish Cream, Kahlúa or Peppermint Schnapps
Theme Park Hacks at Your Finger Tips. Plan your next vacation with the latest tips and tricks on the ThemeParkHipster App. Download Today!
Holiday Shows and Entertainment at Busch Gardens Christmas Town
As if the delicious sweet treats and savory dishes weren't enough, you can relax in between the thrilling roller coasters by watching a holiday show.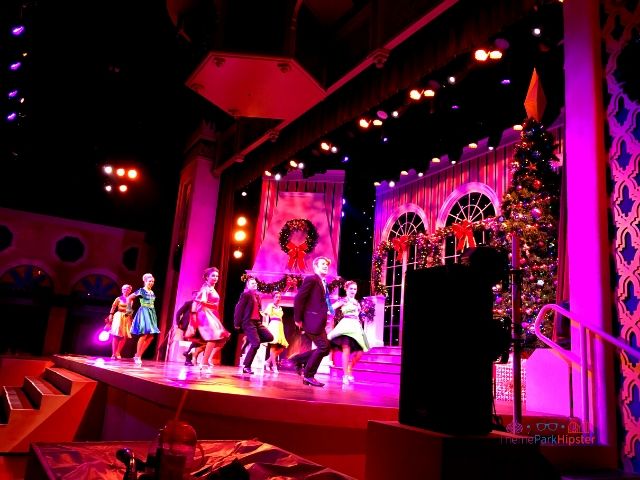 One of my favorite things to do at Busch Gardens Tampa during the holiday season is to partake in the amazing Christmas entertainment. They offer something for everyone such as:
NEW! HOLIDAY IN THE SKY FIREWORKS SHOW- Presented by Bad Boy Mowers: Here you'll enjoy the twinkling holiday lights in the air that will dance to classic Christmas music. This over-the-top firework show will take place on every Saturday and select nights of the event in the Festival Field!
CHRISTMAS ON ICE: This is one of the most majestic holiday experiences at Busch Gardens. It's the longest running holiday show in the Moroccan Palace Theater and is an ice-skating Yuletide adventure you must do at Busch Gardens.
NEW! STORYTIME WITH MRS. CLAUS: It's not quite Christmastime without a story and song from Mrs. Claus. This is a classic Christmas treat that you don't want to miss. It is located in the Coke Canopy near the Christmas Town Village.
THREE KINGS JOURNEY: Believe it or not, Busch Gardens has some of the best singers in the theme park entertainment world. I'm excited to hear the charming voices bring the classic holiday tunes to life located in the Stanleyville Theater.
ELMO'S CHRISTMAS WISH: This experience is definitely for the kids or the child in all of us who love the Sesame Street characters. You'll get to hang out with Cookie Monster, Rosita, Grover, and Zoe as they help Elmo find his Christmas wish in the Sesame Street Safari of Fun area.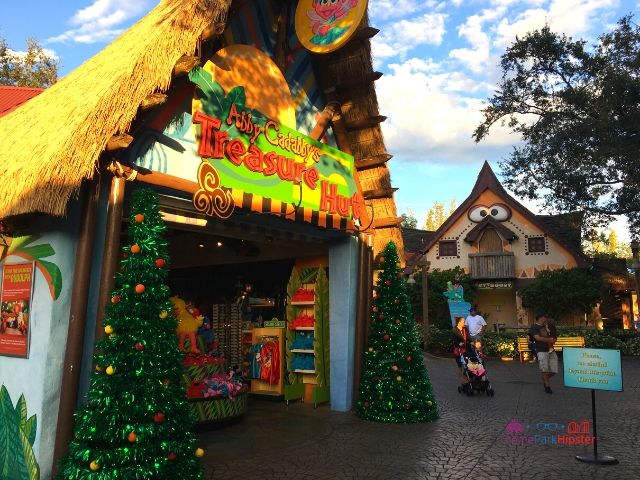 Things to Do at Busch Gardens for Christmas
NEW! SANTA'S NORTH POLE EXPERIENCE PRESENTED BY COCA-COLA®: Visit Santa Claus and his holly jolly elves inside Santa's Workshop!
RUDOLPH'S WINTER WONDERLAND: Explore Rudolph's Winter Wonderland located in Pantopia to meet Santa's most famous reindeer of all!
HOLLY JOLLY EXPRESS: It's time for you to jump aboard the Christmas train at Busch Gardens. This experience is sooooo much fun as you get to circle around the huge theme park listening to your favorite holiday songs while looking over the Serengeti.
ROLLER COASTERS: Now, you can't visit Busch Gardens during the holidays without riding one of their famous roller coasters or rides. It's the absolute best way to do one my favorite theme parks for Christmastime.
Christmas Shopping at Busch Gardens Tampa
Now that you know what you can expect from all of the entertainment, food and other holiday adventures, let's go through a few places that you can pick up your Florida yuletide souvenirs to gift someone this Christmas.
Xcursions, is one of Busch Gardens holiday shops located outside Christmas Town. It features ornaments, nutcrackers, one-of-a-kind clothing, holiday trinkets that you can personalize for yourself or for someone else this holiday season.
You can also do more Christmas shopping at the other shows located in the park such as:
Marrakesh Market
Emporium
Painted Camel
Busch Gardens Christmas Town Dates and Times
The Christmastime event runs through select dates from November 13, 2022 to January 2, 2023.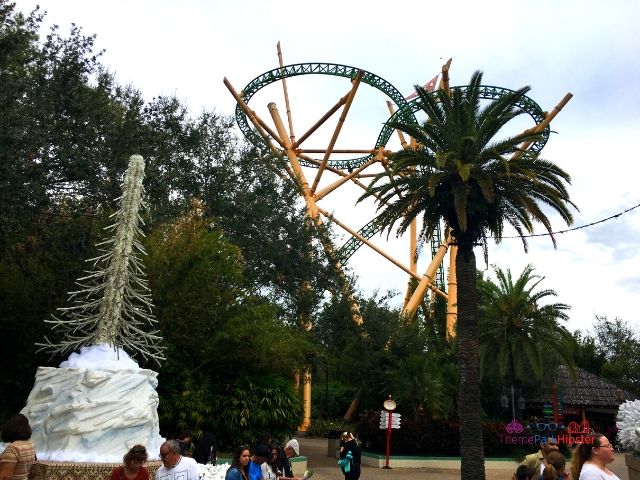 What Time Does Christmas Town Open?
Christmas Town will be open on most days with the park hours from 10 a.m. until 10 p.m. From time-to-time it will close at 8 p.m. on select weekdays.
Hipster Power Tip: Although Christmas Town technically opens with the park, many of the activities do not start until the afternoon time. You can view the full schedule here.
Is Busch Gardens Open on Christmas Eve and Christmas Day?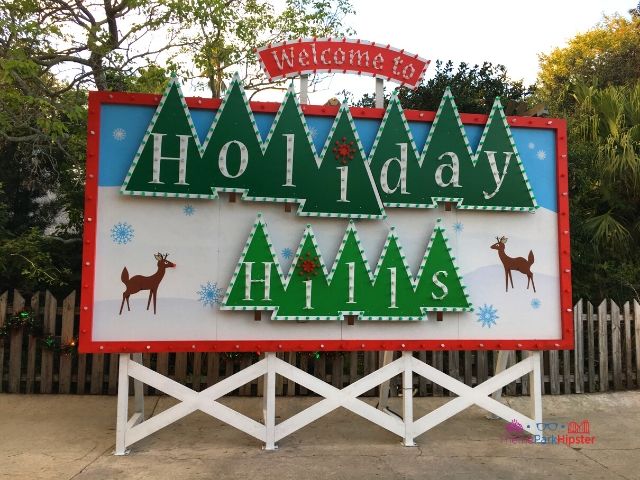 Busch Gardens Tampa Bay is open on both Christmas Eve and Christmas Day.
Christmas Eve hours: 10:00 a.m. – 8:00 p.m.
Day of Christmas hours: 10:00 a.m. – 10:00 p.m.
11 Tips to Make the Most of Your Visit to Christmas Town at Busch Gardens
Christmas at Busch Gardens has never been so exciting with both world-class rides and amazing activities for you to enjoy this holiday season. Let's go through a few tips to help you get the most out of your time at this event.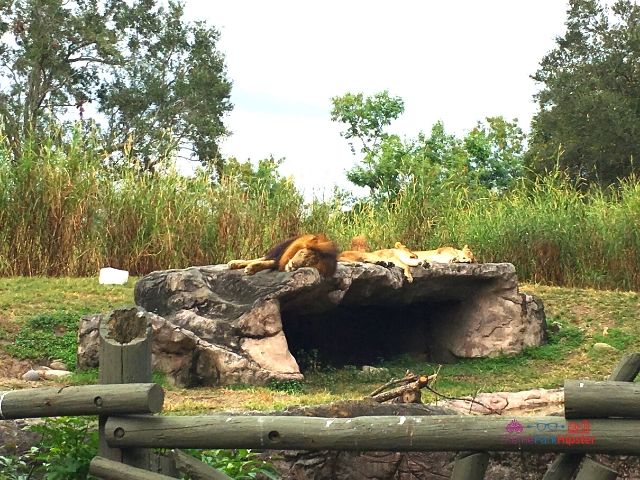 1. Pack Light
Many of the thrill rides at Busch Gardens requires you to leave your bag in a locker or with someone in your party.
If you're going to Christmas Town with family or friends, then you won't have to worry about the various locker fees throughout the park that can range from $2 to $20 per day.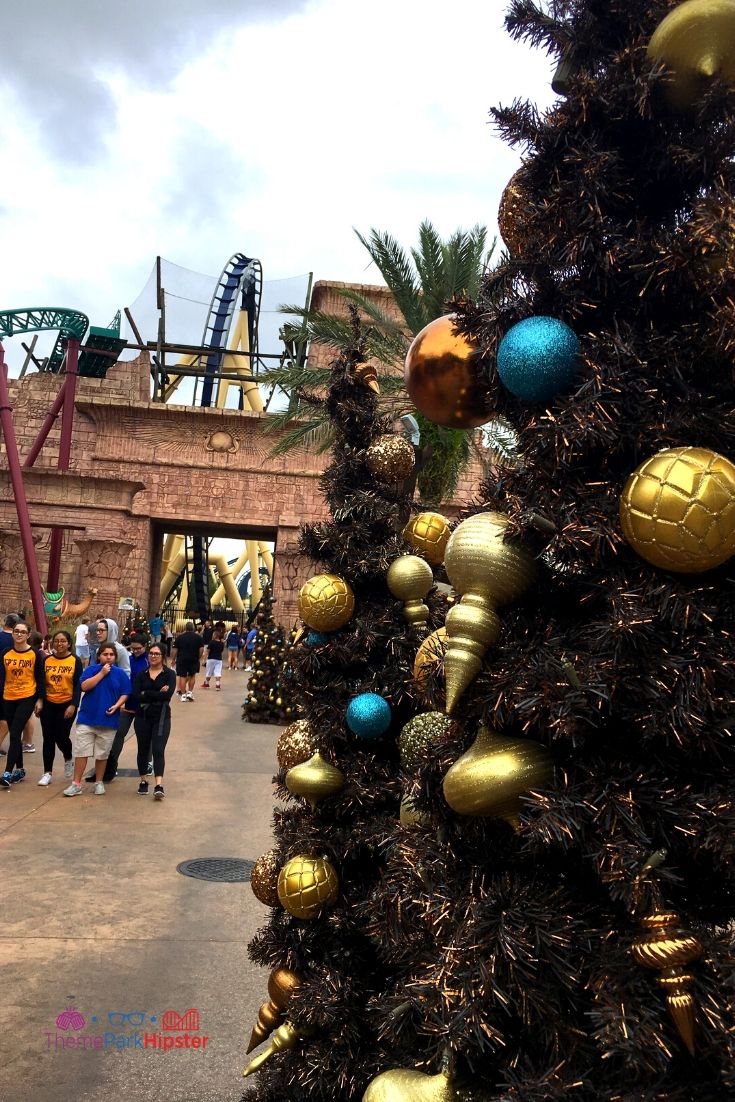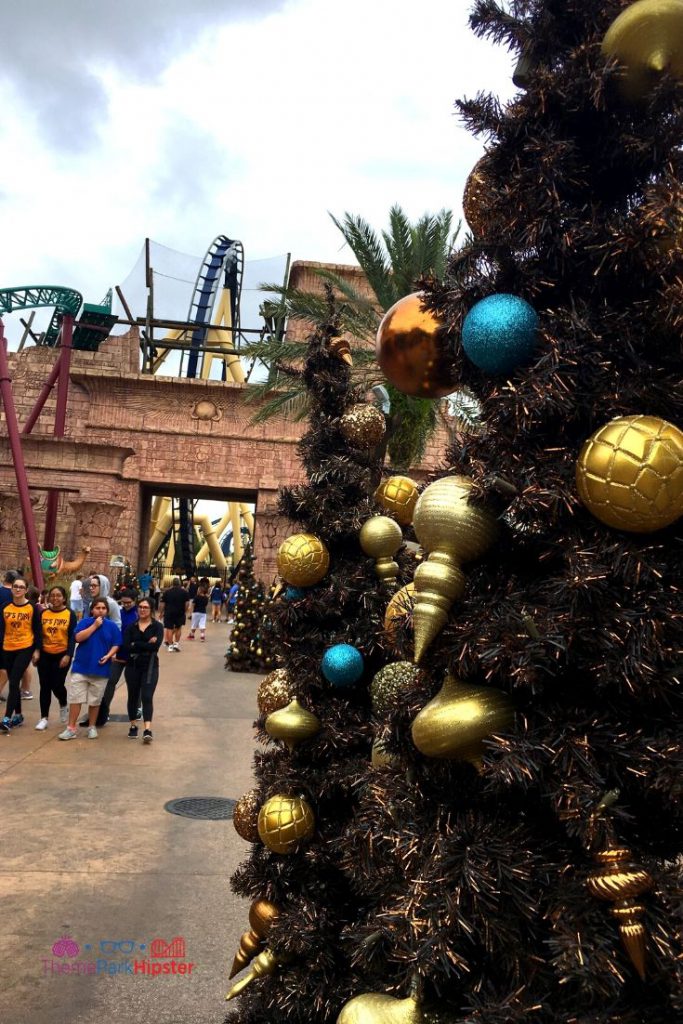 I recommend packing light for your trip to Busch Gardens and only bringing your necessary items that can fit in a small bag such as:
Cell phone
Debit cards, cash, and I.D.
Feminine care and hygiene products
Hand sanitizers and hand wipes
Hat and sunglasses
Lip gloss
Portable charger for your phone
Reusable water bottle
Sunscreen
Ziploc bags that are waterproof
Although I love my solo trips, it does suck to have to keep finding a locker near the roller coasters to store your things.
Plus, going back and forth between the rides and your locker can take away the fun and excitement of your day.
2. Get to Christmas Town Before it Opens
Although the festivities for Christmas Town don't start until later in the afternoon, I still think it's good to get to Busch Gardens earlier than the start of the event.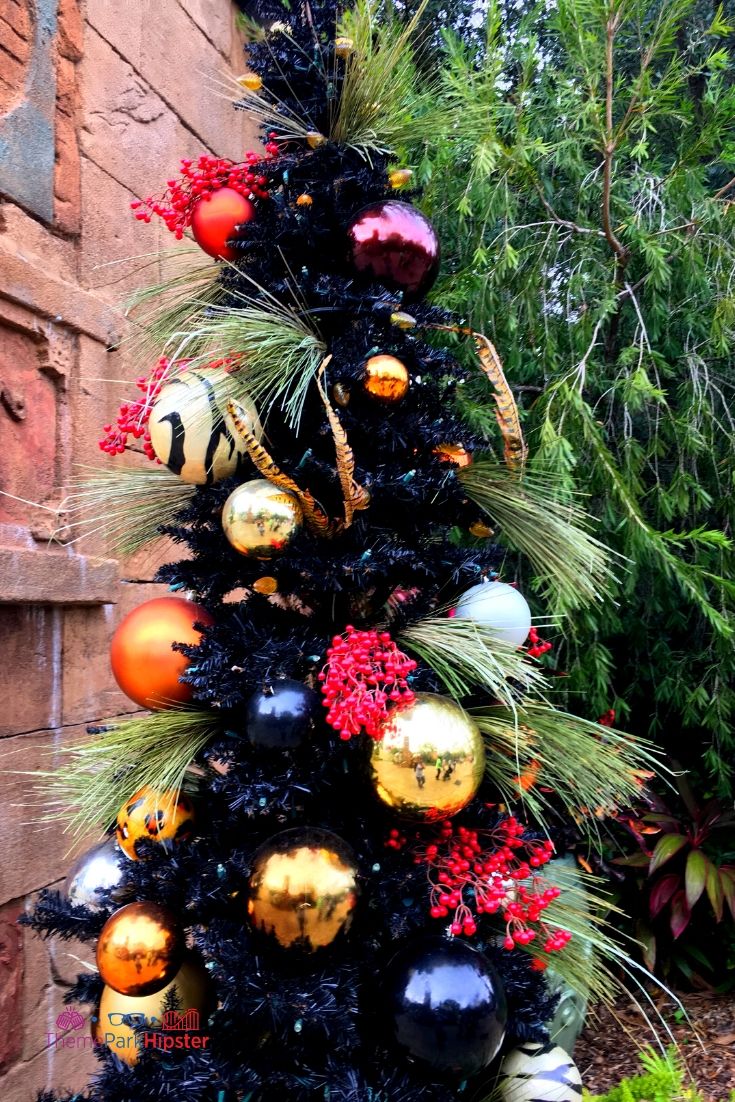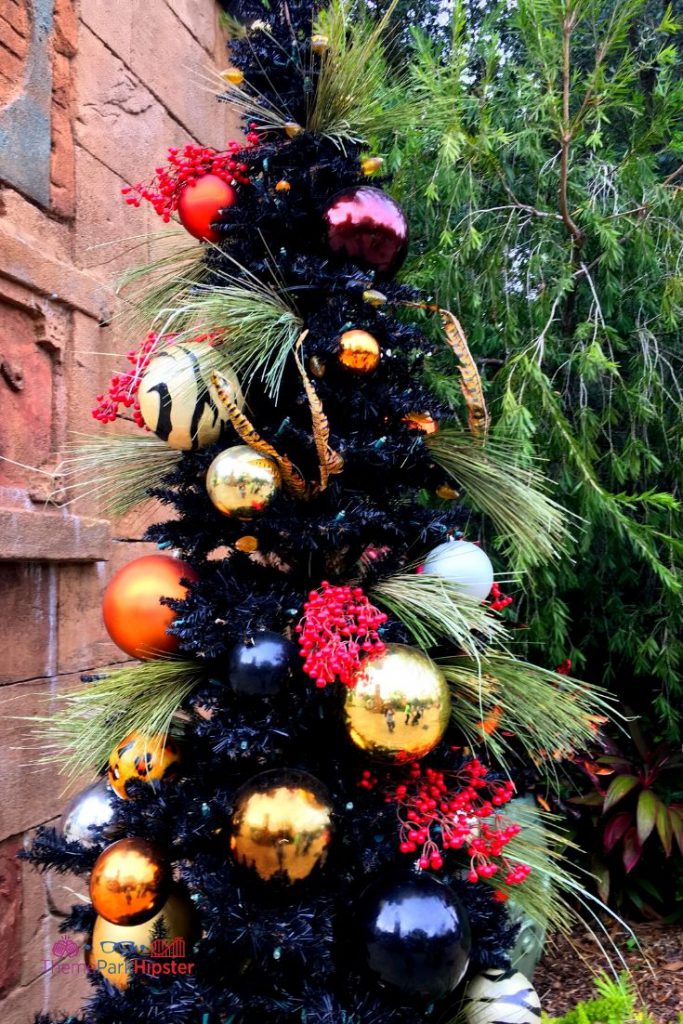 This will give you time to enjoy the thrilling rides and unforgettable shows. Once the holiday happenings start, you'll be able to focus primarily on them without worry about missing out on an attraction.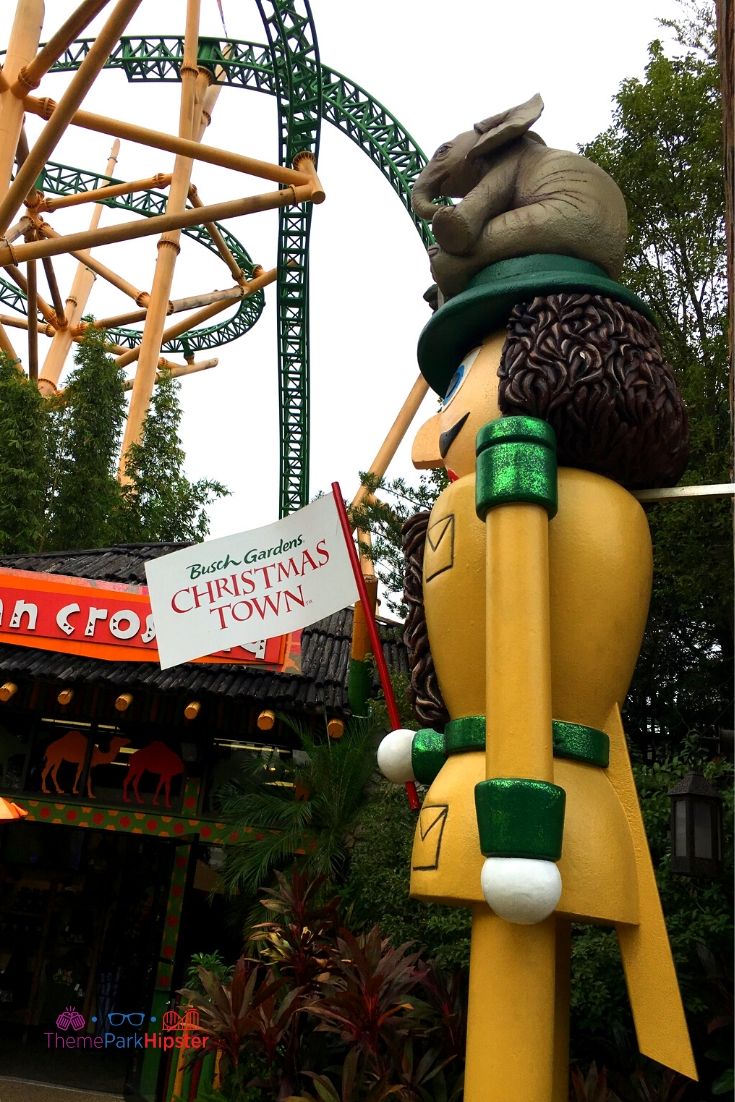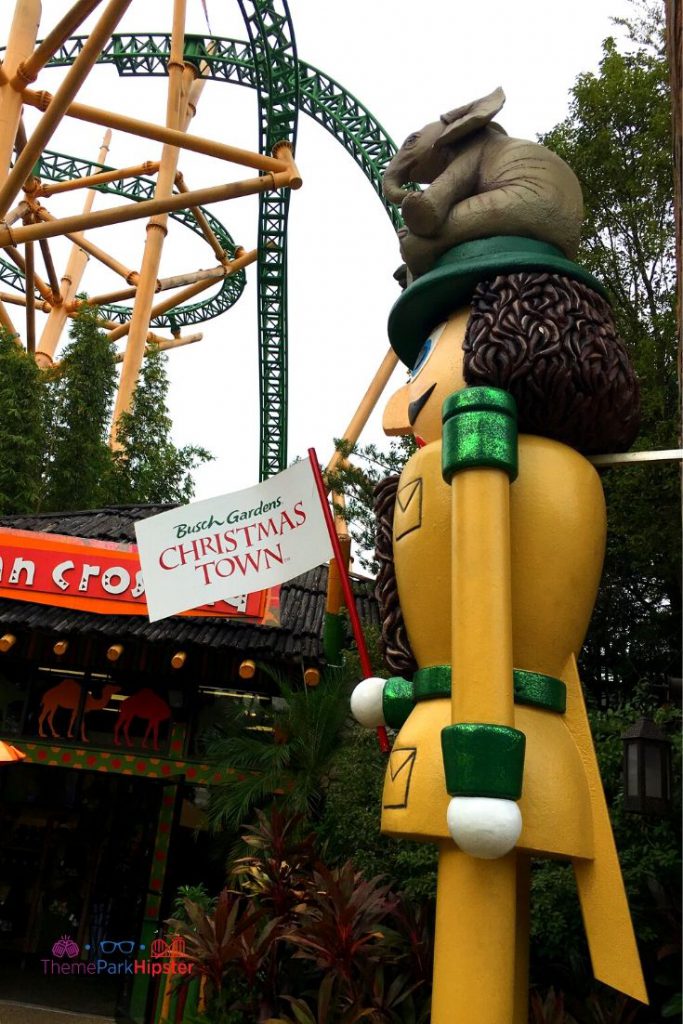 The time you'll spend having fun at Busch Gardens Tampa will go by fast, so allow yourself enough room to enjoy the park by arriving early.
Just remember that the park schedule of operation varies each day, so be sure to check the Christmas Town dates before you head out.
3. Dress Appropriately for the Weather
During the months of Christmas Town, Florida weather can be hit or miss. However, it will not be as torturous as the summer months here in the sunshine state.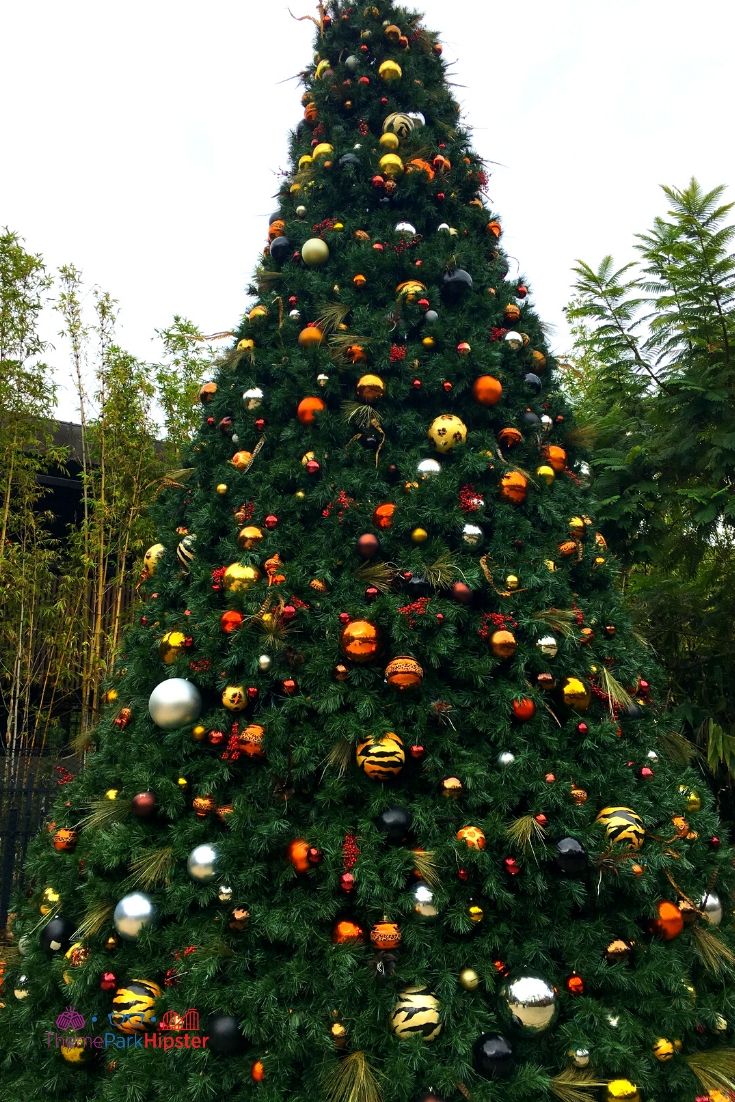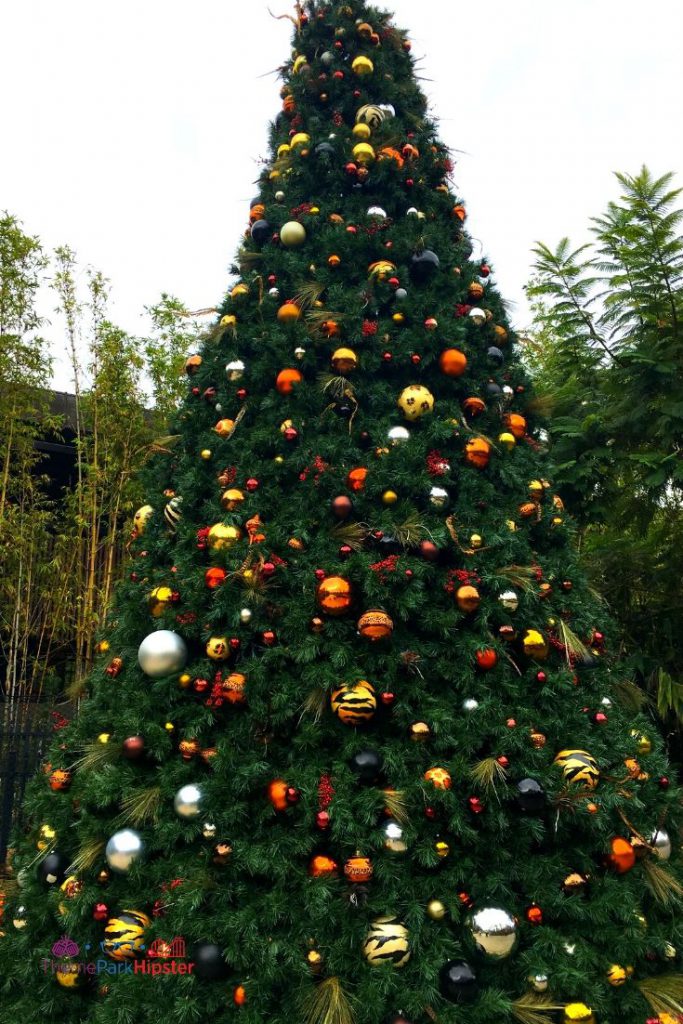 You'll definitely enjoy some of the best weather that the state has to offer, plus being so close to the Gulf of Mexico allows you to enjoy the wonderful breeze.
I do recommend that you check the weather before you leave. Even if it's warmer when you arrive, always have a backup sweater with you in case it gets cooler in the evening.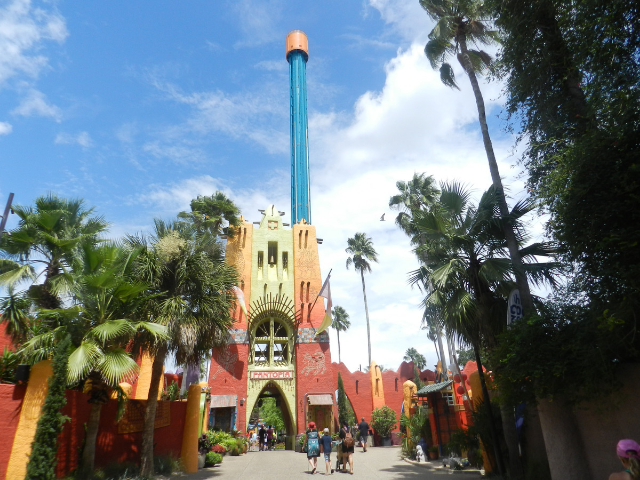 Also, don't forget to bring sunscreen, a hat and some sunglasses to help block the rays of the sun.
4. Stay Hydrated
It's important to stay hydrated at Busch Gardens Tampa especially if it's a warmer day.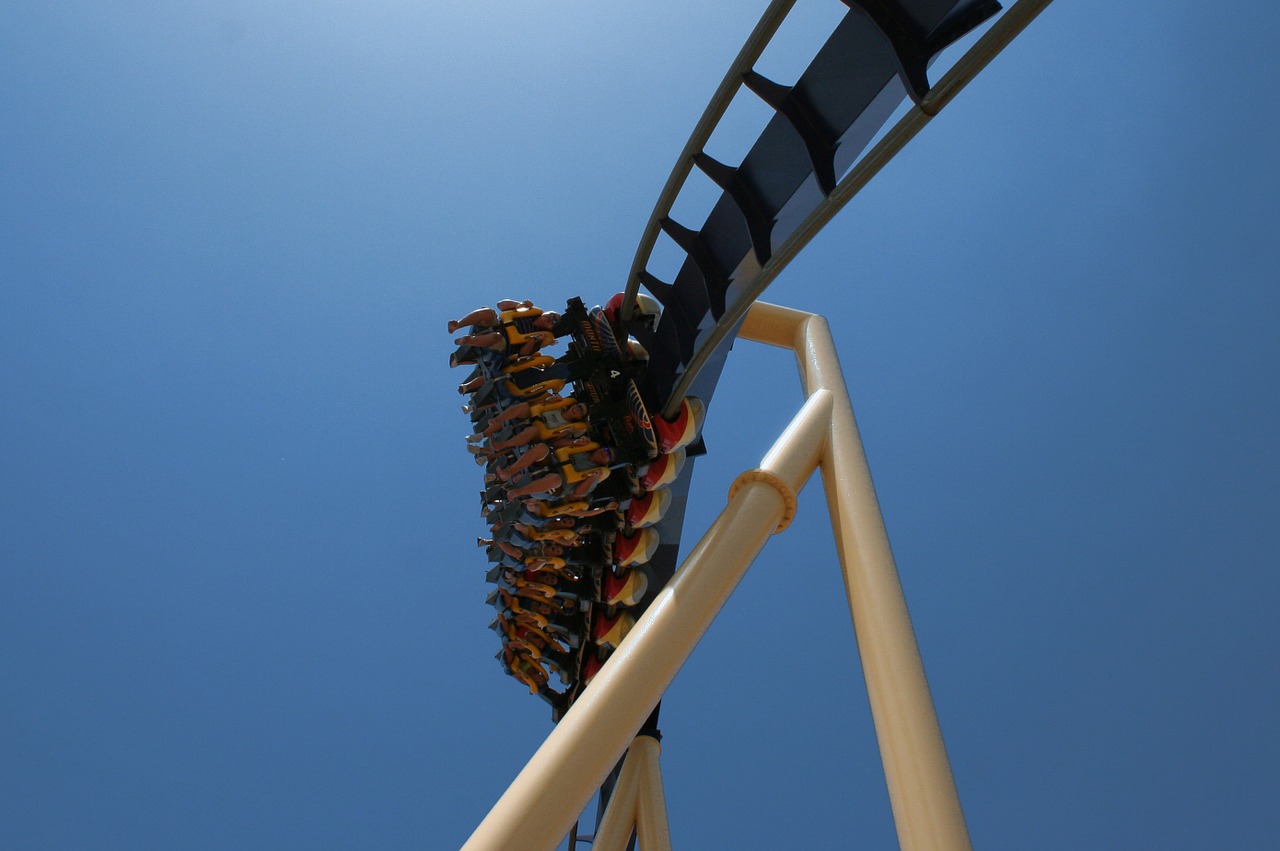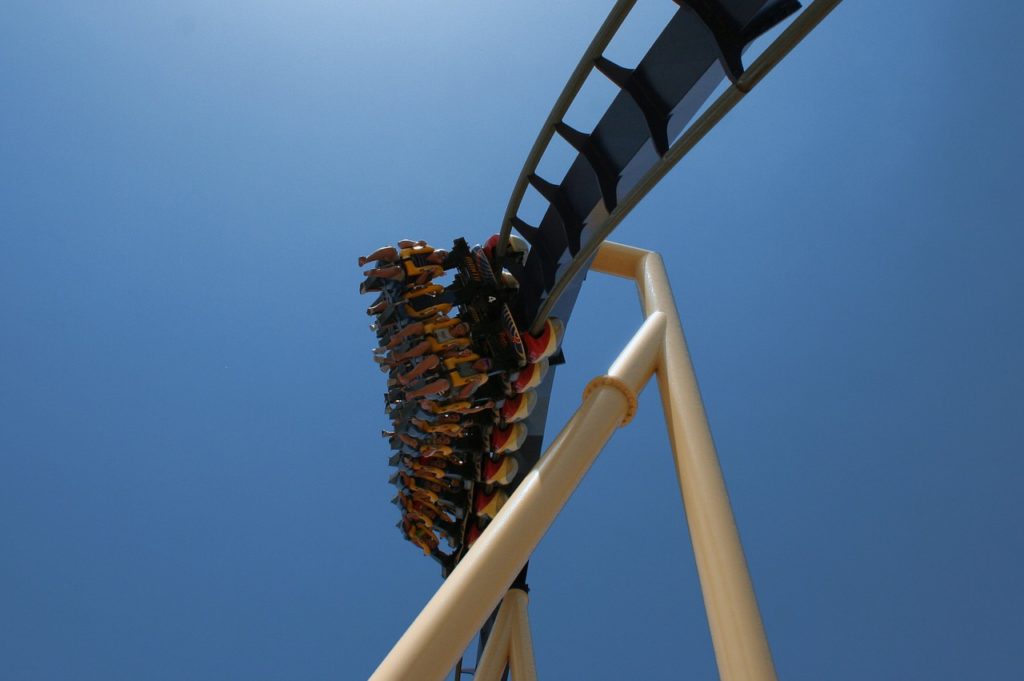 You can avoid heat related illnesses such as, a heat stroke, heat exhaustion, heat cramps, and heat rash by having proper hydration.
Remember to have a reusable water bottle on hand to refill it with water throughout the day at Busch Gardens.
5. Go During the Weekdays
To avoid the frustration that a crowed day at a theme park can bring, I suggest trying to avoid the park as Christmas Day approaches.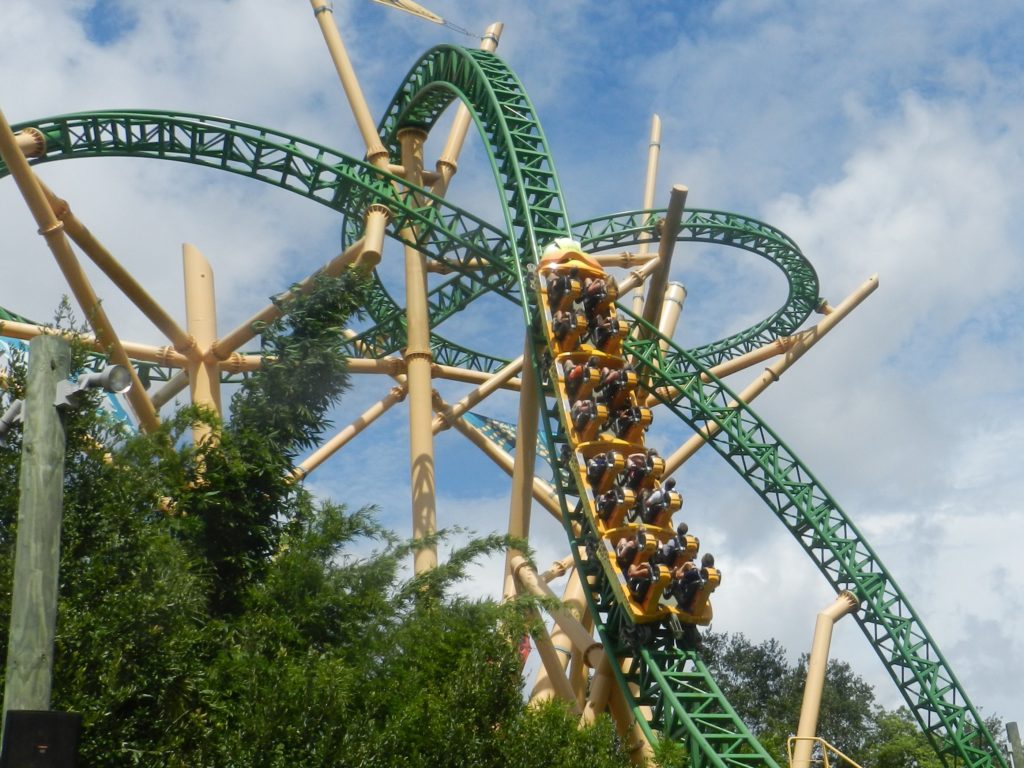 Is Busch Gardens Busy on Christmas Day?
Holiday peaks, crowd sizes, weather, and a few other factors have a lot to do with your Busch Gardens experience, including how long you'll be waiting in line for your favorite rides.
Although Busch Gardens is not as crowded as the Disney parks, this is the time that locals flood the park to enjoy the holiday festivities and to ride the world-class attractions after their own Christmas celebrations at home.
Because of this, expect higher crowds on both Christmas Day and the week following the holiday.
6. Find Busch Gardens Discounted Tickets and Special Deals
Websites such as CityPASS and Groupon are the perfect places to start in order to find the latest Busch Gardens discount tickets!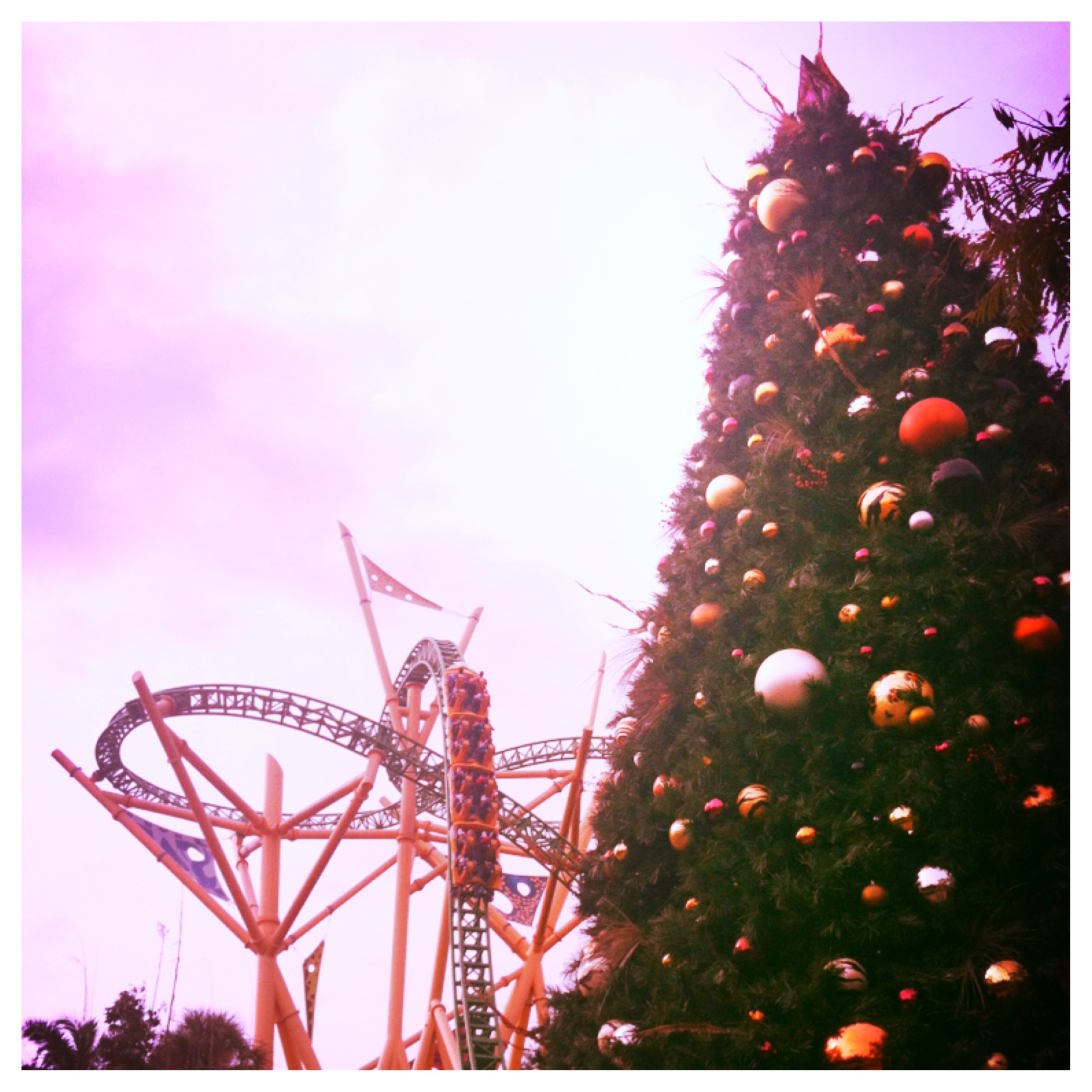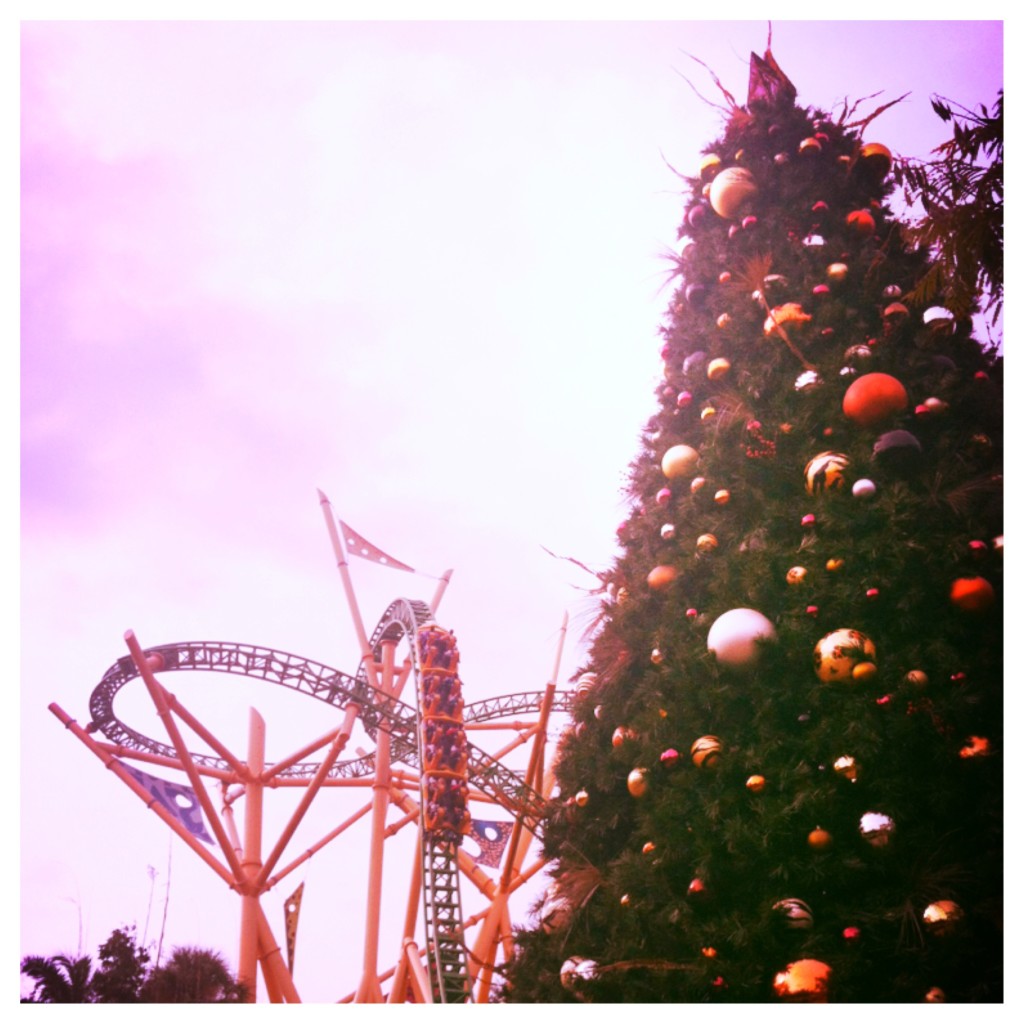 Tampa Bay CityPASS allows you to visit multiple attractions in Tampa for one low cost such as:
Busch Gardens® Tampa
The Florida Aquarium
Tampa's Lowry Park Zoo
Clearwater Marine Aquarium and Chihuly Collection presented by the Morean Arts Center OR Museum of Science & Industry (MOSI)
7. Pass on Preferred Parking
Try to get to Busch Gardens early and park near the tram station in the regular parking section.
If you pay for an upgrade to preferred parking, then there is a possibility that you may get placed in the back of that lot and will have to walk quite a distance to the front gates.
8. Have Christmas Dinner Outside of Peak Times
Consider having your holiday meal before lunchtime or right before the dinner rush.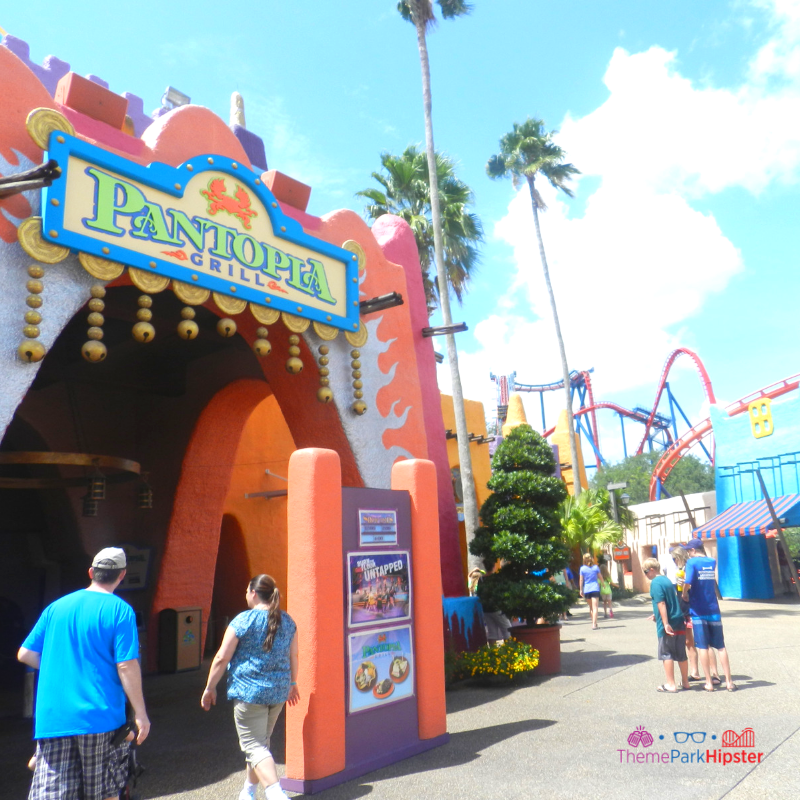 This will allow you to take your time while dining and enjoy the celebrations with your loved ones over a delicious feast.
9. Celebrate Christmas at Busch Gardens the Week Before
If you can come a week or two before Christmas Day, you'll be able to do many of the things listed in this guide without the hassle of the crowds.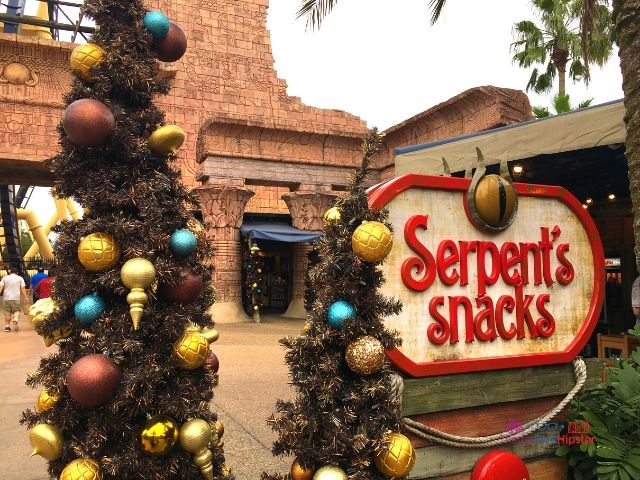 It doesn't matter what day you celebrate as long as you understand why you're celebrating.
10. Do Some Holiday Shopping
You can find some unique holiday décor in the stores located in Busch Gardens, but Marrakesh Market offers the best!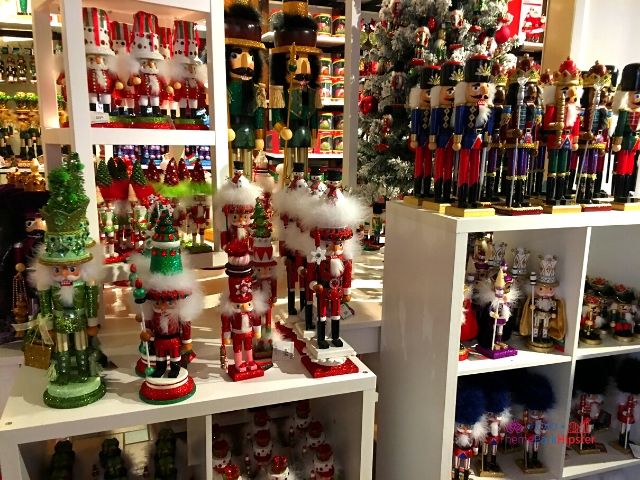 Located towards the entrance of the park is Marrakesh Market that has been decorated to look like Santa's Christmas Workshop. The store is one of my absolute favorite places to stop at while visiting Christmas Town.
It's known to be decked out from brim-to-brim in Yuletide decoration and wild surprises.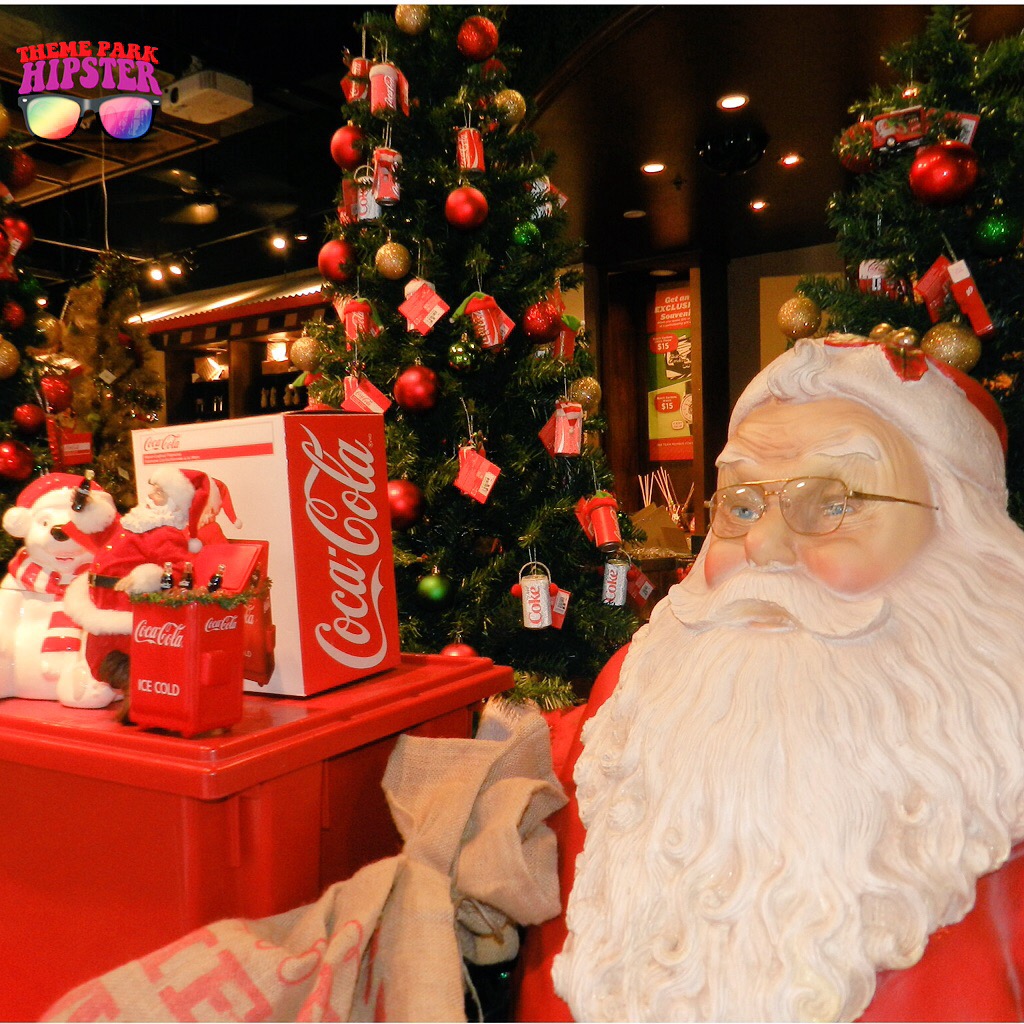 While you're in the shopping mood, be sure to stop by Christmas Town Village for some beauty and local artisan crafts and gifts to buy.
11. Look for Festive Photo Ops
As if the picturesque gardens, roller coasters and topiaries aren't' enough, during the Christmas season you'll have the opportunity to take many festive photos.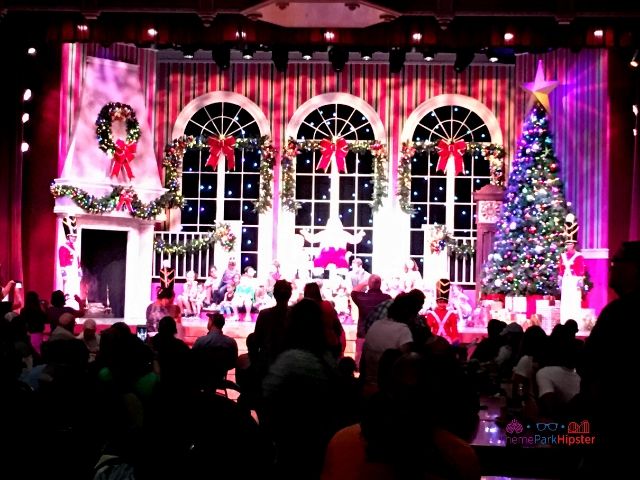 Around the park look for unique background and holiday specific décor such as majestic Christmas Trees, giant toy soldiers, and holiday findings inspired by animal prints throughout Busch Gardens.
Remember that you can use your PhotoKey to get all your pictures stored that day while at the park.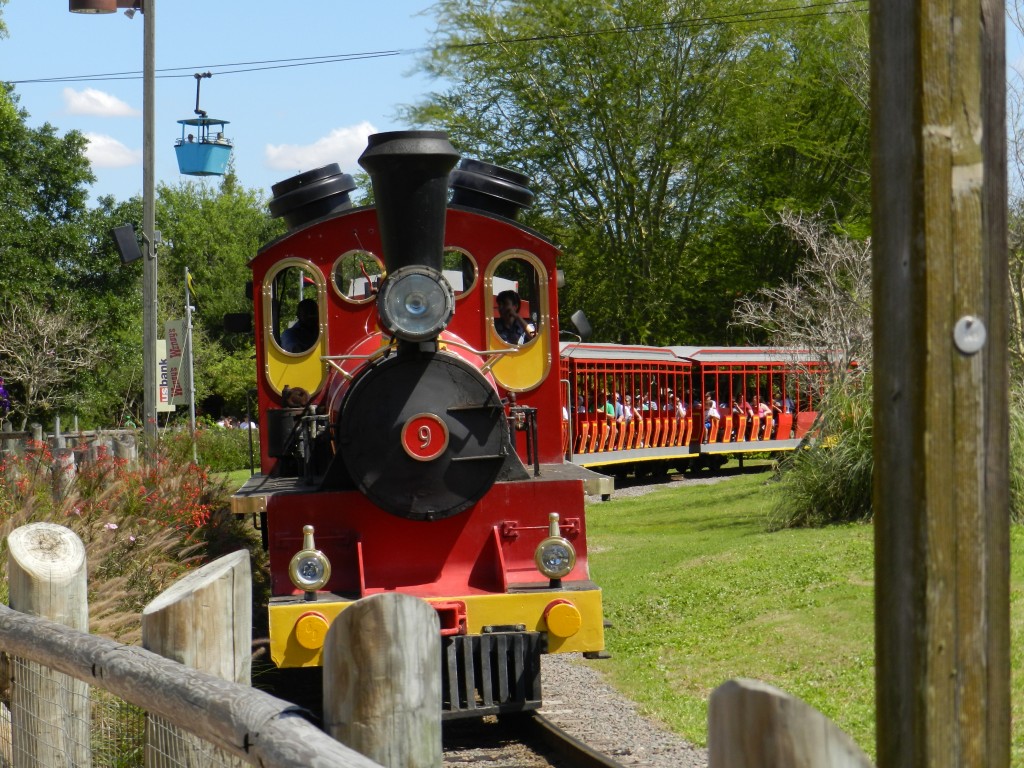 What is PhotoKey at Busch Gardens?
It's a subscription-based photo app that Busch Gardens uses to store your photos taken by their Team Members digitally with your own PhotoKey card that will be stored to your account.
During Christmas Town you can use the PhotoKey option at the following meet-and-greet locations:
Santa Claus (Santa's House)
Rudolph (Rudolph's Winter Wonderland)
Bumble and Snow Globe
Get up to 35% off of your Busch Gardens Tampa Tickets with Groupon TODAY!
What to Know Before You Visit Christmas Town at Busch Gardens Tampa
Trip planning can be hectic, so here are some answers to the most popular questions before your holiday vacation at Busch Gardens.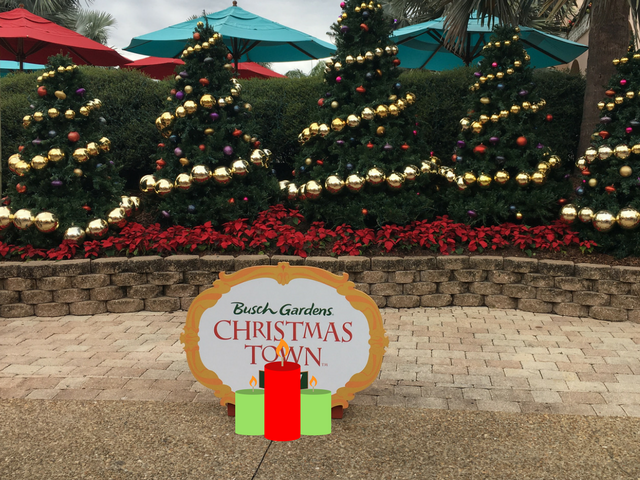 What Time Does Christmas Town Open at Busch Gardens?
As mentioned earlier, Christmas Town hours at Busch Gardens starts around noon and ends at park closing which varies from day-to-day.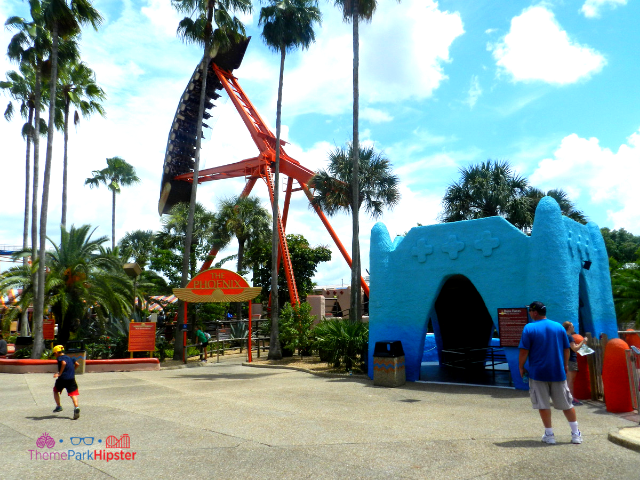 These are the normal Busch Gardens Tampa Hours:
Busch Gardens usually opens at 10:00 a.m. and closes at 6:00 p.m. However, during the peak season the park may be open until 10 p.m.
Remember when planning your trip, always check the park's website or mobile app for the current hours and wait times.
RECOMMENDED: Cobra's Curse at Busch Gardens: The Roller Coaster You CAN'T MISS!
Are Rides Open During Christmas Town Busch Gardens?
Many rides at the park are open for visitors during the event unless under some type of maintenance. It is, however, important to note that water rides may be closed due to cold weather.


How much is Christmas Town?
It is FREE! Christmas Town is included with park admission. So, all you need to do is show up and enjoy the festivities.
You will have to pay for merchandise and any food, but you can participate in some the holiday activities at Busch Gardens at no additional cost to you.
What's the Address for Busch Gardens Tampa?
The address for Busch Gardens is 10165 N McKinley Drive Tampa, FL 33612.
How do I Get to Busch Gardens Tampa from Disney World?
Travel WEST on I-4 to I-75 (About 58 Miles)
Merge onto I-75 NORTH via EXIT 9 toward Ocala (stay on I-75 for about 3.74 miles)
Take EXIT 265 toward Temple Terrace (this exit is also the exit for the University of South Florida)
You will merge onto E Fowler Ave/FL-582 W via EXIT 265 and stay on here for about 4.65 miles
Turn left onto N McKinley Dr/County Hwy-585A (stay on here for about 1 mile)
Make a U-turn onto N McKinley Dr/County Hwy-585A
Arrive and park at Busch Gardens
Ready to plan your theme park trip? Watch the best vacation planning tips on YouTube. Get started here!
Final Thoughts
Overall, Christmas Town at Busch Gardens is one of the top holiday events to experience in Florida. No matter how you choose to spend your day there, you will have an incredible day.
Just be sure to plan out your day and start early so that you can see and do it all!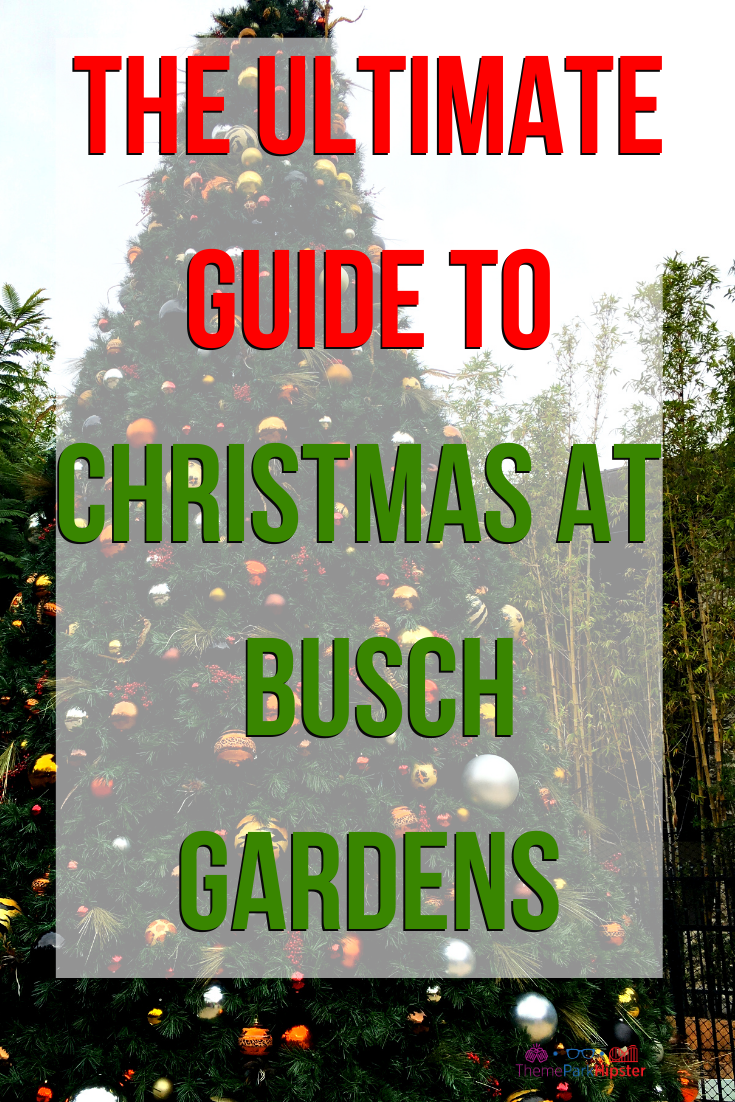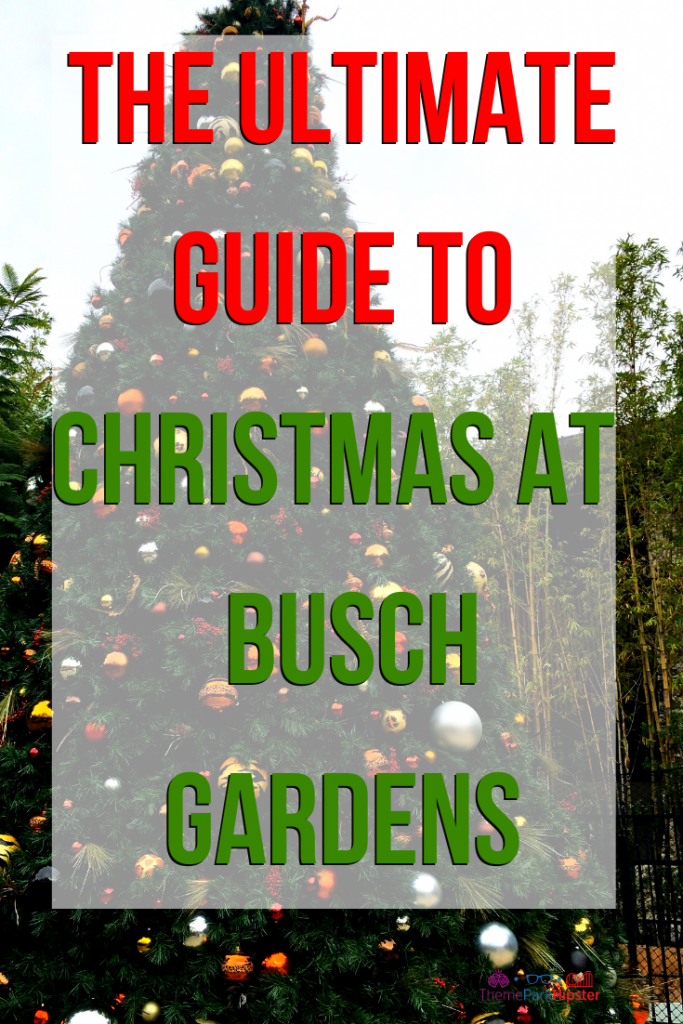 Have you ever been to Christmas Town? Let us know in the comments section below.
If you enjoyed this article, then you'll love these:
Until next time, Happy Park Hopping Hipsters!
NikkyJ
(Original Article Date: December 9, 2017/Updated November 4, 2021)