Christmas time is here and is shining the brightest at Christmas Town Busch Gardens in Tampa – an event that offers a wide range of merry activities for everyone to experience together.
Busch Gardens is one of the world's most stunning park that dresses the evening with more than 10 million lights.
Plus, Christmas treats, Santa's house, Rudolph and more can be found in this annual Winter Wonderland experience right in the heart of Tampa Bay.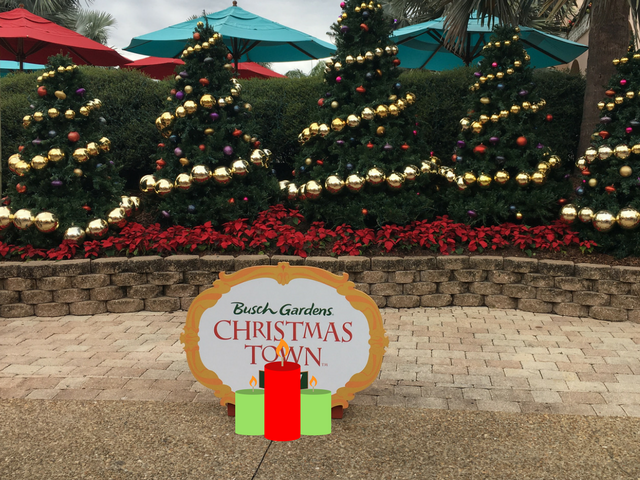 THIS POST MAY CONTAIN AFFILIATE LINKS. PLEASE READ MY DISCLOSURE FOR MORE INFO. Thank you!
What is Christmas Town?
Christmas Town is Busch Gardens way of showing you a unique way of celebrating the holidays in the wilds of the African-inspired theme park.
At this Tampa theme park, you'll enjoy a holiday-themed sing-along train ride, heartwarming shows, fine dining, electrifying festive shopping, Santa's workshop, and a chance to watch twinkling lights.
These are just a few things that makes Christmas Town Busch Gardens a must do holiday event for both the young and the old.
ORDER NOW to secure your theme park ticket reservation in the parks! GET MY TICKETS.
During the holiday season at Busch Garden's you will be able to:
Discover Christmas Town® Village
Enjoy the model trains that encircle a miniature Christmas city
Listen to holiday tunes
Meet Rudolph and friends, including Sam the Snowman, at Rudolph's Winter Wonderland
Shop for the perfect gifts in Santa's shop
Taste special Christmas treats unique to this event only
Visit Santa's House
Dine with your favorite Sesame Street characters
Watch outstanding ice skaters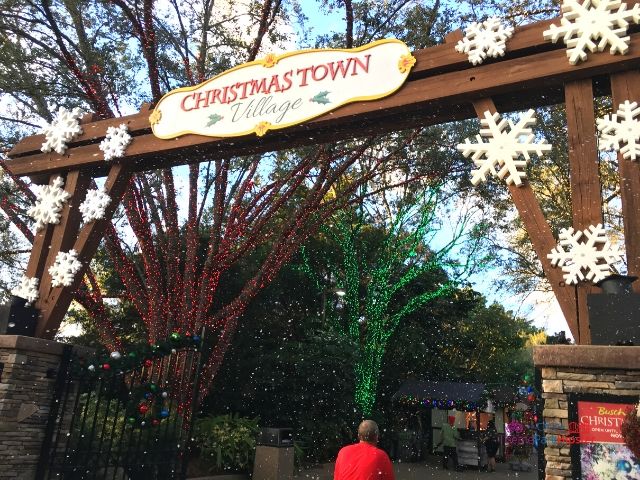 What is the Christmas Town Village?
The absolute best part about Christmas Town at Busch Gardens is the Village.
Oh, how I love this addition to the event!
Christmas Town® Village has some of the cutest cabins that are not only decked out in holiday designs, they also serve up delicious sweets and savory dishes inspired by the season.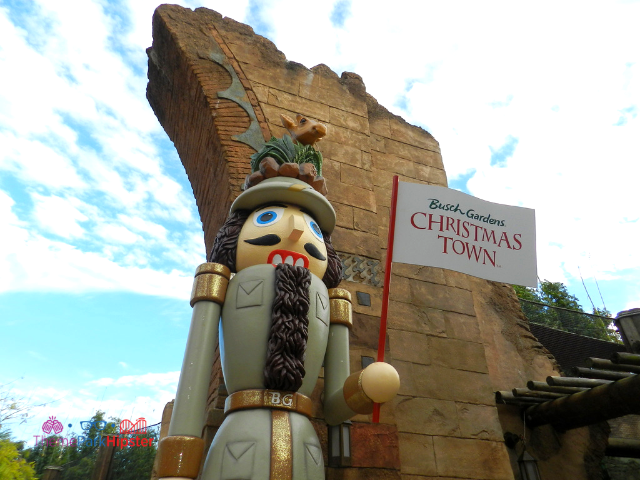 Christmas Town Food
Busch Gardens can compete with many of the central Florida theme parks when it comes to holiday food. While you're there, be sure to look for seasonal offerings throughout park and inside Christmas Town Village.
Christmas Town Village Menu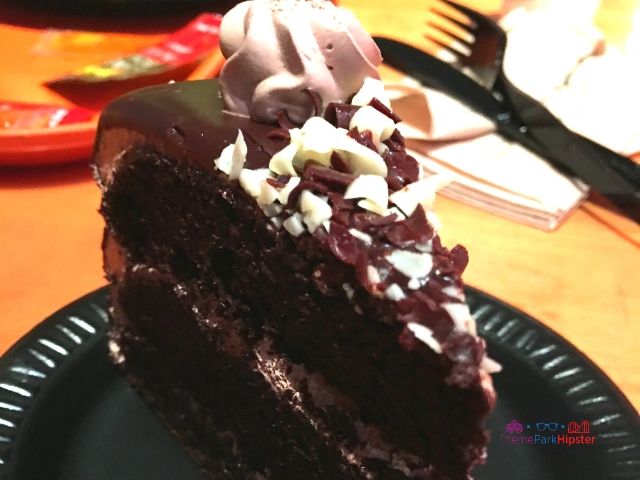 Cookies & Cocoa
Specialty Hot Cocoa
Classic Hot Cocoa
Gingerbread Cocoa
Peppermint Cocoa
Caramel Cocoa
Deep Dish Cookies
Chocolate Chunk
M&M
Oatmeal Raisin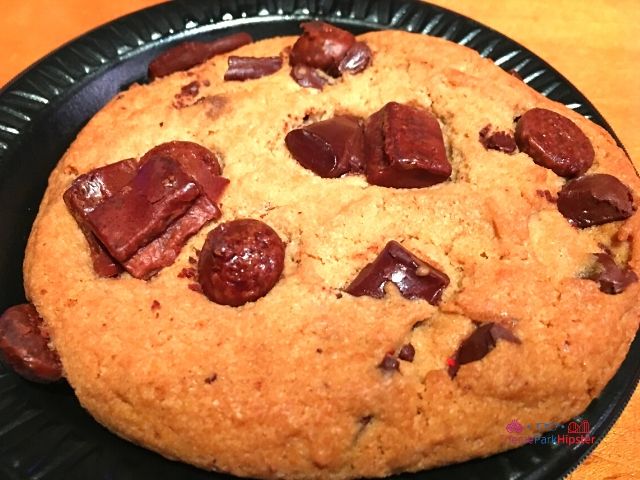 Sliders and Melts
Turkey Burger Slider
Mac and Cheese Melts
Pulled Pork Hash (Potatoes, onions, peppers with cheddar cheese and topped with pork carnitas)
Guava and Cheese Turnover
Tres Leches Cake
North Pole Bakery
Classic Bread Pudding (Served with bourbon vanilla sauce)
Chocolate Baby Bundt Cake
Pumpkin Cheesecake Cup
Dessert Pretzel Sticks (Chocolate drizzle with mint sprinkles or caramel drizzle with Heath® Bar pieces)
Festive Donut Skewer (Donuts with raspberry, white chocolate and holiday sprinkles)
Holiday Comforts
Loaded Mash Potatoes (Choice of Toppings: short rib, turkey in gravy, Impossible™ chili, sour cream, shredded cheese, cheese sauce, chives, bacon crumbles, crispy onions, jalapenos)
Impossible™ Chili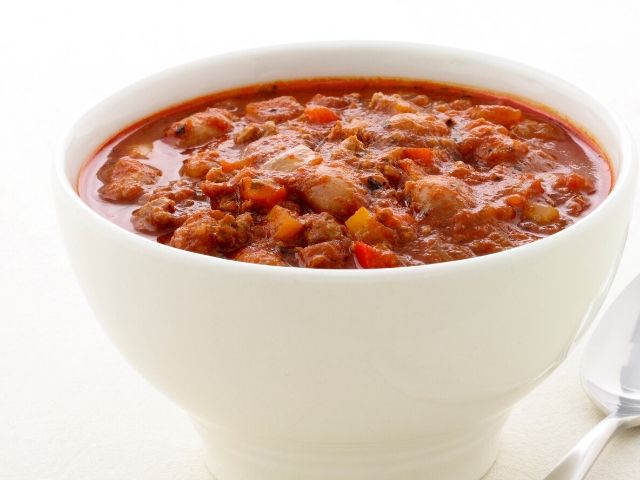 Waffle Wonderland
Chicken and Waffle Sandwich (Served with apple-butter spread and maple syrup)
The Waffle Cristo (Warm sliced ham & turkey in a waffle sandwich with Swiss cheese and cranberry sauce)
Waffles with Strawberry and Cream or Caramel Apple
Apple Pie Sweet Potato Fries (Served with spiced apple, caramel sauce and whipped cream)
Beer Cheese Soup with pretzel croutons
Frosty Floats & Shakes
Frozen Eggnog Waffle Cone
Blondie Sundae (Fresh-baked blondie topped with eggnog soft serve ice cream and caramel sauce)
Pumpkin Thrill Shake (Chocolate drizzle with mint sprinkles or caramel drizzle with Heath® Bar pieces)
Blue Frost Christmas Thrill Shake
Rosé or Pabst® Hard Coffee
Root Beer Floats
Poinsettia Mimosa
Theme Park Hacks at Your Finger Tips. Plan your next vacation with the latest tips and tricks on the ThemeParkHipster App. Download Today!
Merry Mixes
Hot Toddy (Bourbon, honey and lemon)
Mixed Drinks with your choice of liquor to your favorite holiday drink like Hot Cocoa, Hot Apple Cider, Eggnog (Captain Morgan® Spiced Rum, Jack Daniel's® Whiskey, Baileys® Irish Cream)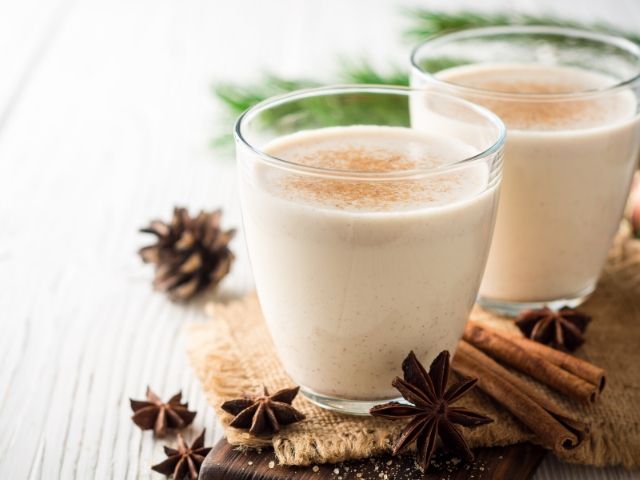 Holiday Cheers
Santa-Grias (White Santa-Gria or Red Santa-Gria)
Frozen Spiked Granny Apple (Fireball® Cinnamon Whisky and granny smith apple slushy)
Holiday Frosted Margarita (Blue-raspberry coconut margarita)
Holiday Mojito (Pomegranate, Rumhaven® Rum)
Cinnamon-Apple Cranberry Mimosa
House Wine (Available Red or White)
Jack Frosty Cocktails
Jack & Coke
Rum & Coke
Frozen Wine
Frozen Lemonade
Coquito
Specialty Hot Cocoa
Holiday Brews
Blue Point Brewing Co.® Winter Ale
Cigar City Brewing® Homemade Apple Pie Cider
Samuel Adams™Winter Lager
Sierra Nevada® Celebration
Modelo Especial™
For one price you can purchase a sampler card that will allow you to taste 5 to 10 items on this list depending on which sample option you choose.
You can learn more about it here.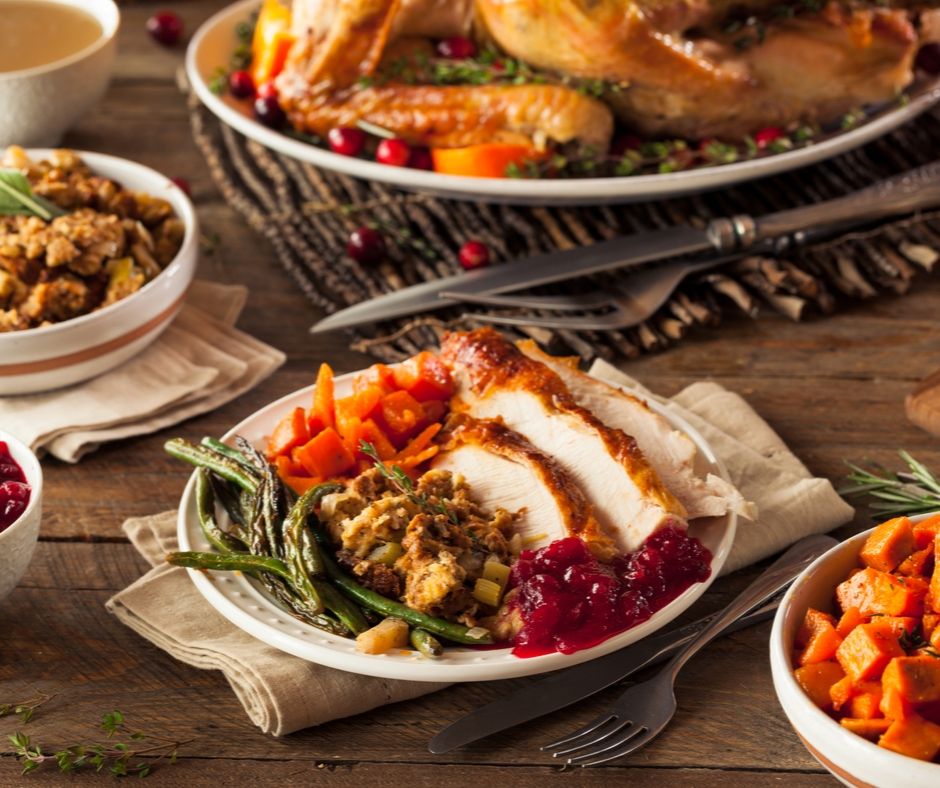 This year you can partake in your own holiday feast with a fantastic view at the Serengeti Overlook Restaurant. Busch Gardens only full-service restaurant will offer this Yuletide treat on select dates from November 16 until December 31, 2019.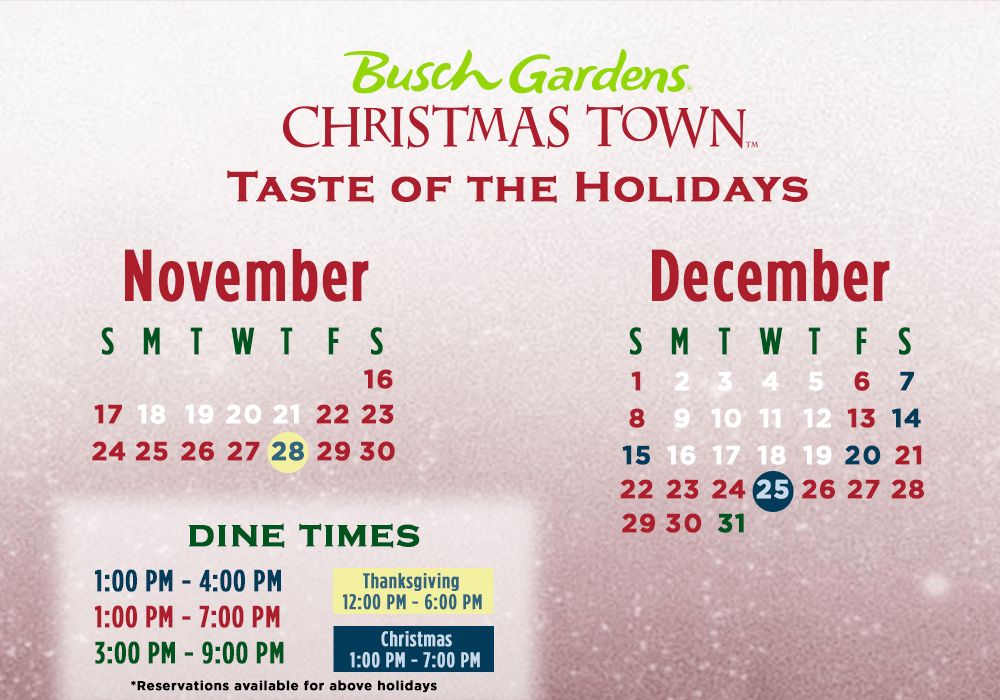 While dining you'll not only enjoy their signature fried chicken and pumpkin cheesecake, you'll have a one-of-a-kind view of the Serengeti Plain.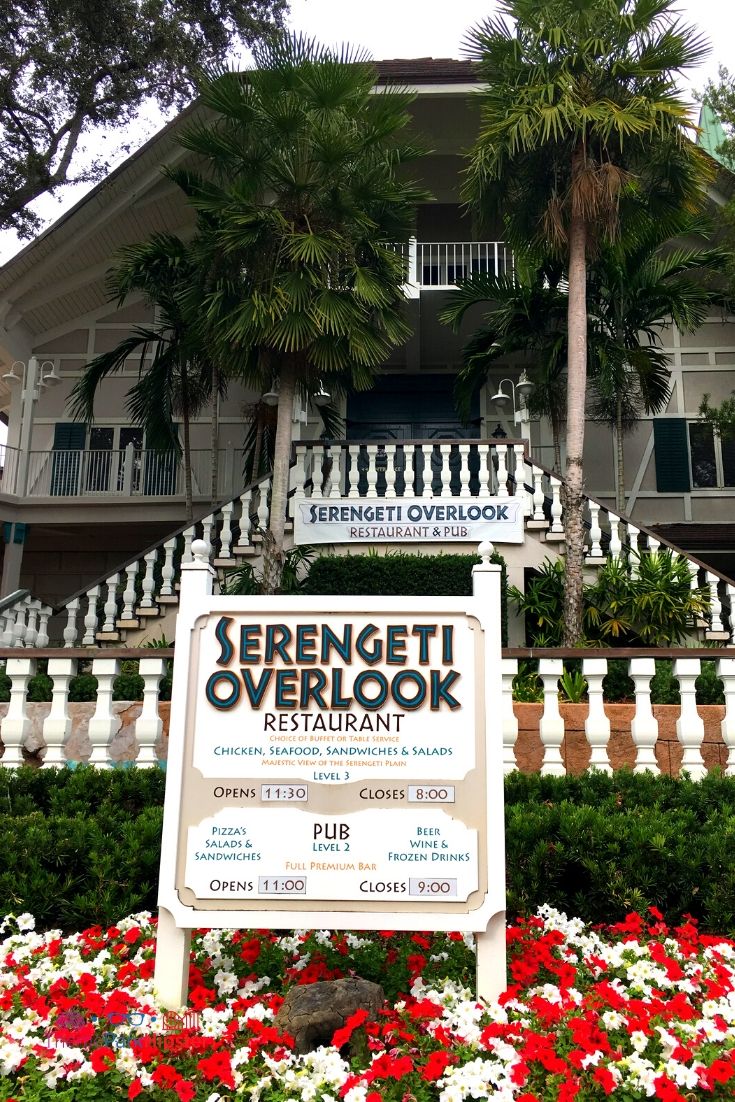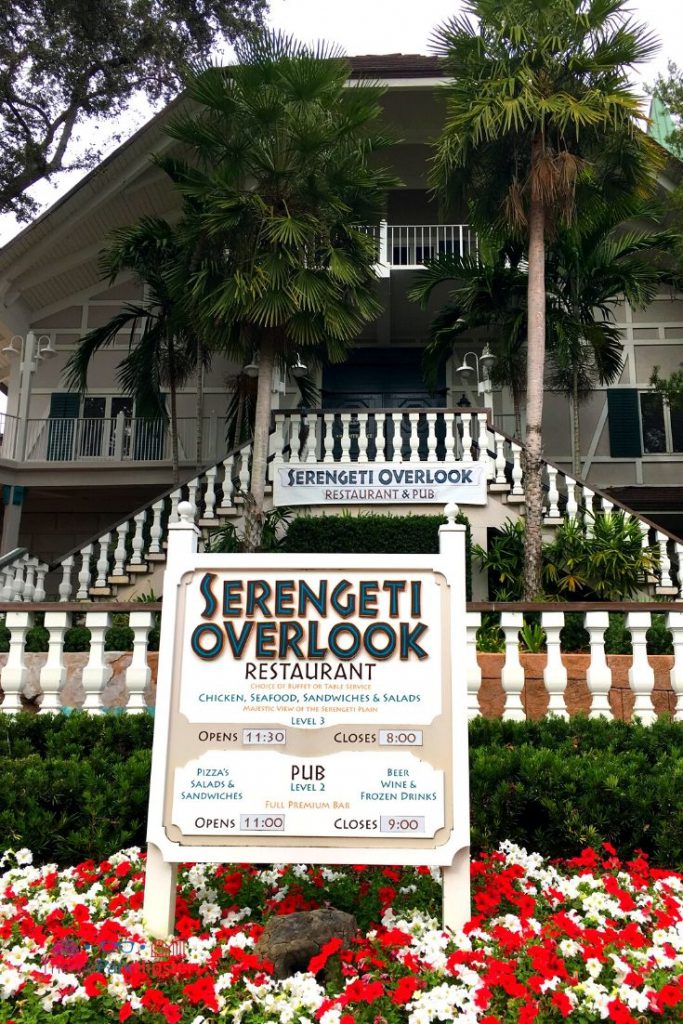 So, be sure to look out for zebras, giraffes and more while enjoying your holiday feast.
Christmas Day Taste of The Holidays Buffet Menu
Starters
Char Grilled Chicken Soup
Dinner Rolls
House Salad
Seasonal Fresh Fruit
Chef-Attended Carving Station
Prime Rib Au Jus
Smoked Turkey Breast
Grand Buffet
Chef's Vegetables
Gemelli Carbonara
Chicken Strips
Gemelli Marinara
Herb Infused Baked Cod
House Signature Fried Chicken
Mac and Cheese
Potato Casserole
Tuscan Loin of Pork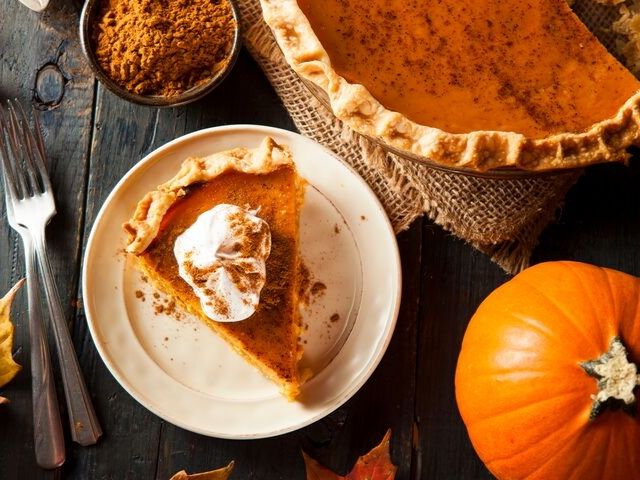 Desserts
Assorted Holiday Cupcakes
Pumpkin Cheesecake
Warm Kahlua Chocolate Chip Bread Pudding
Beverages
Coffee, Tea and Coca-Cola Beverages
Select Beer and Wine Available for Sale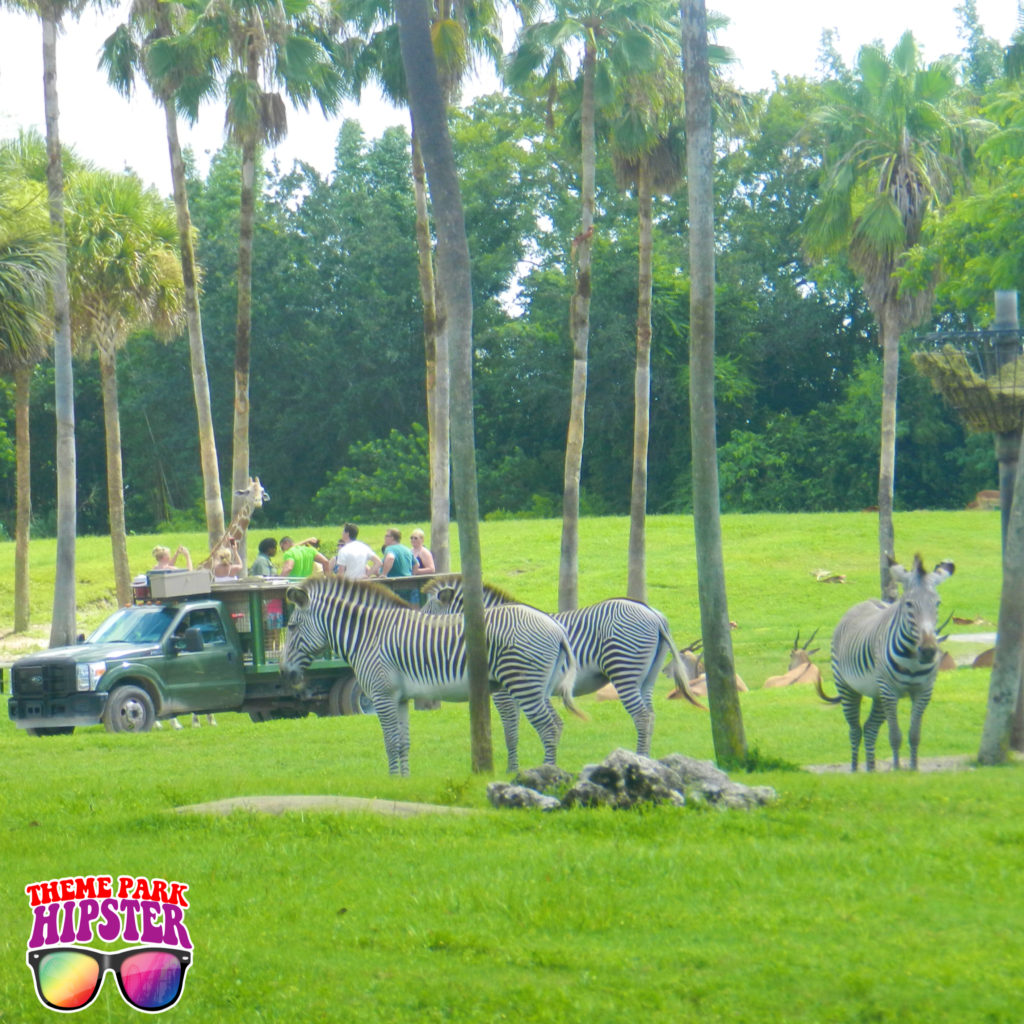 The Christmas Day holiday feast at the Serengeti Overlook Restaurant is from 1 p.m. to 7 p.m. and costs $28 per person.
You can book your reservation here.
Dine with Elmo And Friends
Another cool festive activity to do at Busch Gardens during Christmastime is to enjoy breakfast with the Sesame Street characters.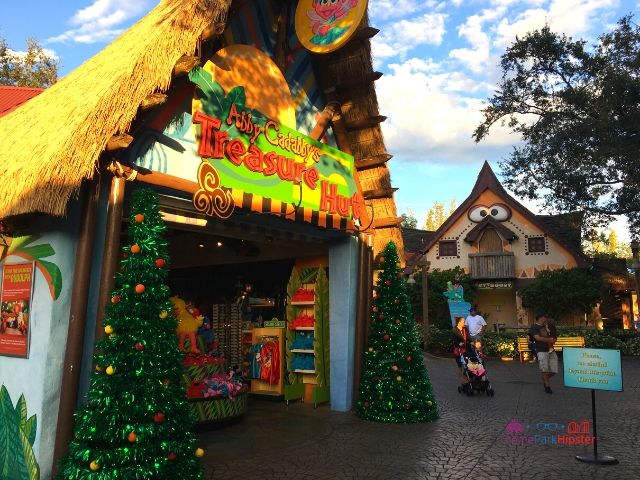 During this seasonal breakfast you not only get to have a meet-and-greet opportunity with some of America's most beloved characters, you can enjoy them while dining on your all-you-care-to-enjoy meal.
The cost is $24.99 for adults and $19.99 for kids ages 3 to 9 years old. This meal will also include access to the dance party and one 6×8 family photo.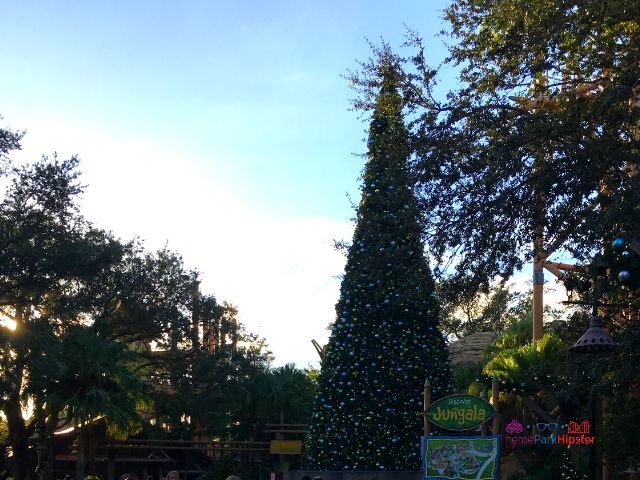 Breakfast Menu
Scrambled Eggs
Bacon
Turkey Bacon
Biscuits with Sausage Gravy
French Toast Sticks
Home-Style Potatoes
Fresh Fruit
Assorted Mini Muffins
Assorted Cereal
Coffee, Tea, Milk, Juice and Coca-Cola® Beverages
You can book your Holiday Breakfast with Elmo and Friends here.
Christmas Town Shows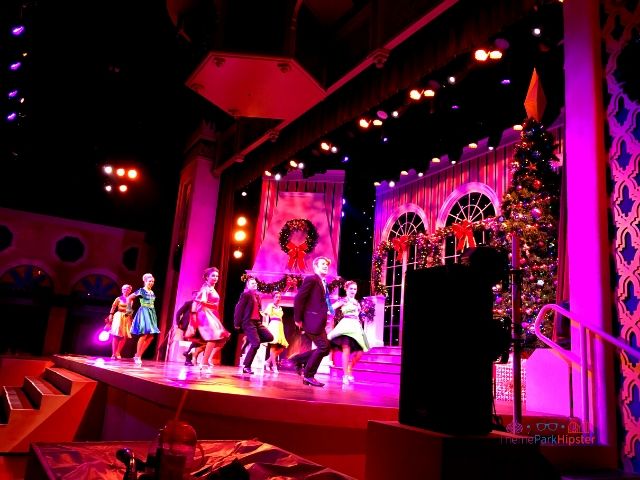 As if the delicious sweet treats and savory dishes weren't enough, you can relax in between the thrilling roller coasters by watching a holiday show. Below are the shows for this year's event:
Christmas On Ice
Carol Of The Bells
Three Kings Journey
Elmo's Christmas Wish
Christmas From The Heart
You can learn more about the shows here.
Busch Gardens Christmas Town Dates and Times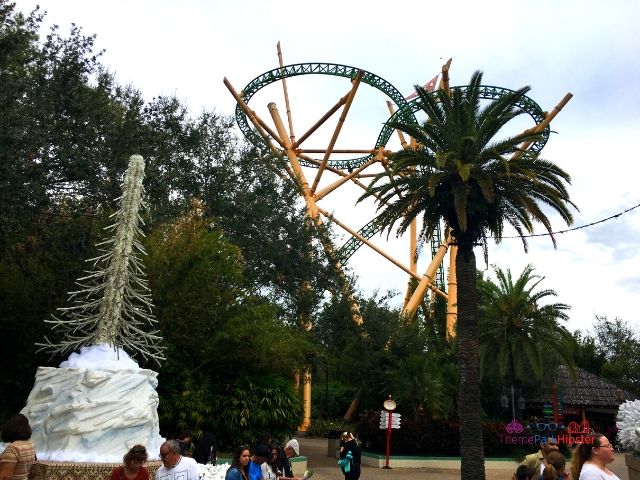 The Christmastime event runs through select dates from November 16, 2019 to January 6, 2020.
What Time Does Christmas Town Open?
Christmas Town will be open on most days with the park hours from 10 a.m. until 10 p.m. From time-to-time it will close at 8 p.m. on select weekdays.
Hipster Power Tip: Although Christmas Town technically opens with the park, many of the activities do not start until the afternoon time.
You can view the full schedule here.
Is Busch Gardens Open on Christmas Eve and Christmas Day?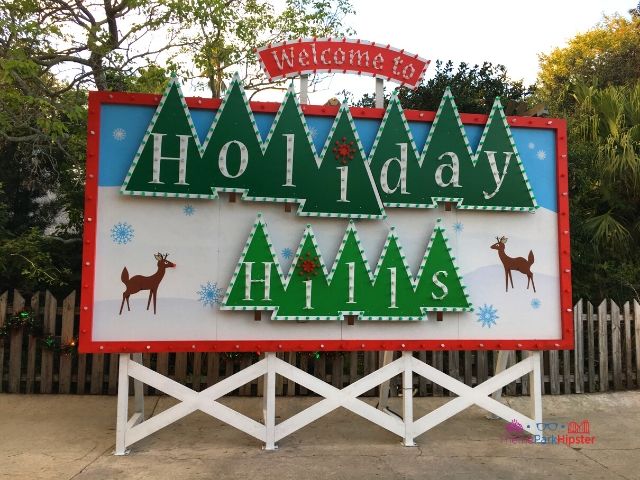 Busch Gardens Tampa Bay is open on both Christmas Eve and Christmas Day.
Christmas Eve hours: 10:00 a.m. – 8:00 p.m.
Day of Christmas hours: 10:00 a.m. – 10:00 p.m.
11 Tips to Make the Most of Christmas Town Busch Gardens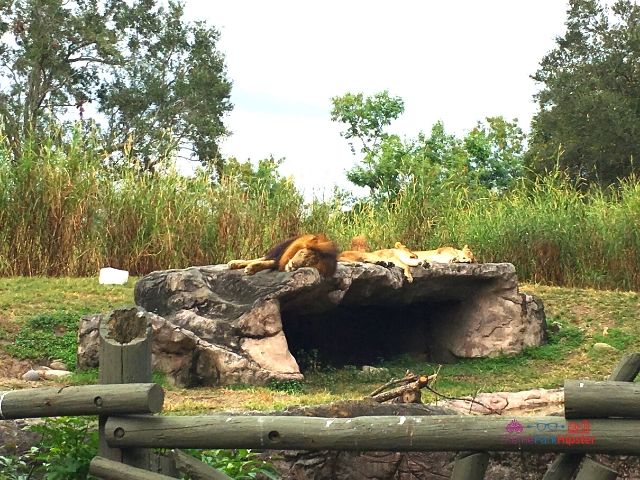 Christmas at Busch Gardens has never been so exciting with both world-class rides and amazing activities for you to enjoy this holiday season. Let's go through a few tips to help you get the most out of your time at this event.
1 – Pack Light
Many of the thrill rides at Busch Gardens requires you to leave your bag in a locker or with someone in your party.
If you're going to Christmas Town with family or friends, then you won't have to worry about the various locker fees throughout the park that can range from $2 to $20 per day.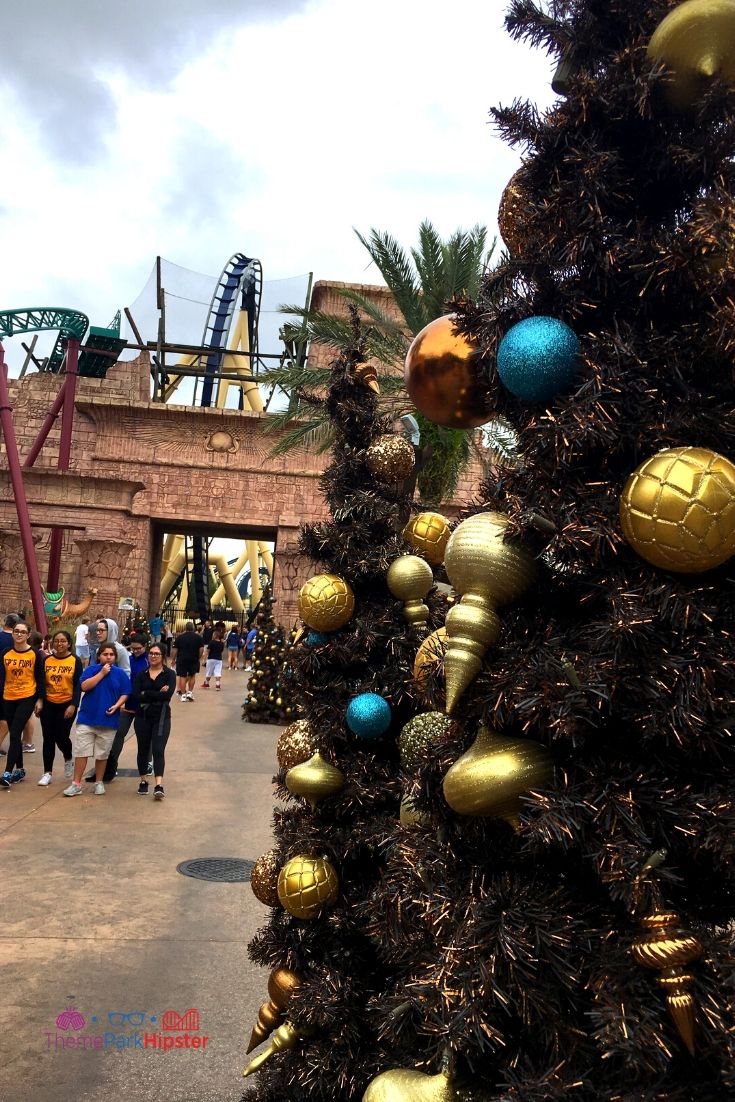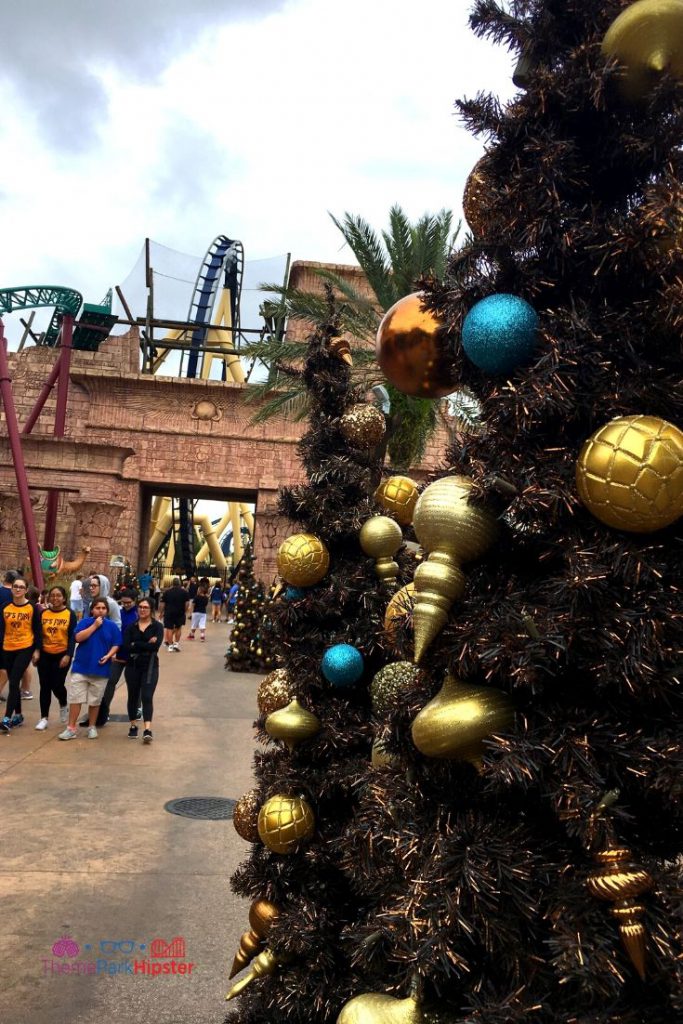 I recommend packing light for your trip to Busch Gardens and only bringing your necessary items that can fit in a small bag such as:
Cell phone
Debit cards, cash, and I.D.
Feminine care and hygiene products
Hand sanitizers and hand wipes
Hat and sunglasses
Lip gloss
Portable charger for your phone
Reusable water bottle
Sunscreen
Ziploc bags that are waterproof
Although I love my solo trips, it does suck to have to keep finding a locker near the roller coasters to store your things.
Plus, going back and forth between the rides and your locker can take away the fun and excitement of your day.
2 – Get to Christmas Town Before it Opens
Although the festivities for Christmas Town don't start until later in the afternoon, I still think it's good to get to Busch Gardens earlier than the start of the event.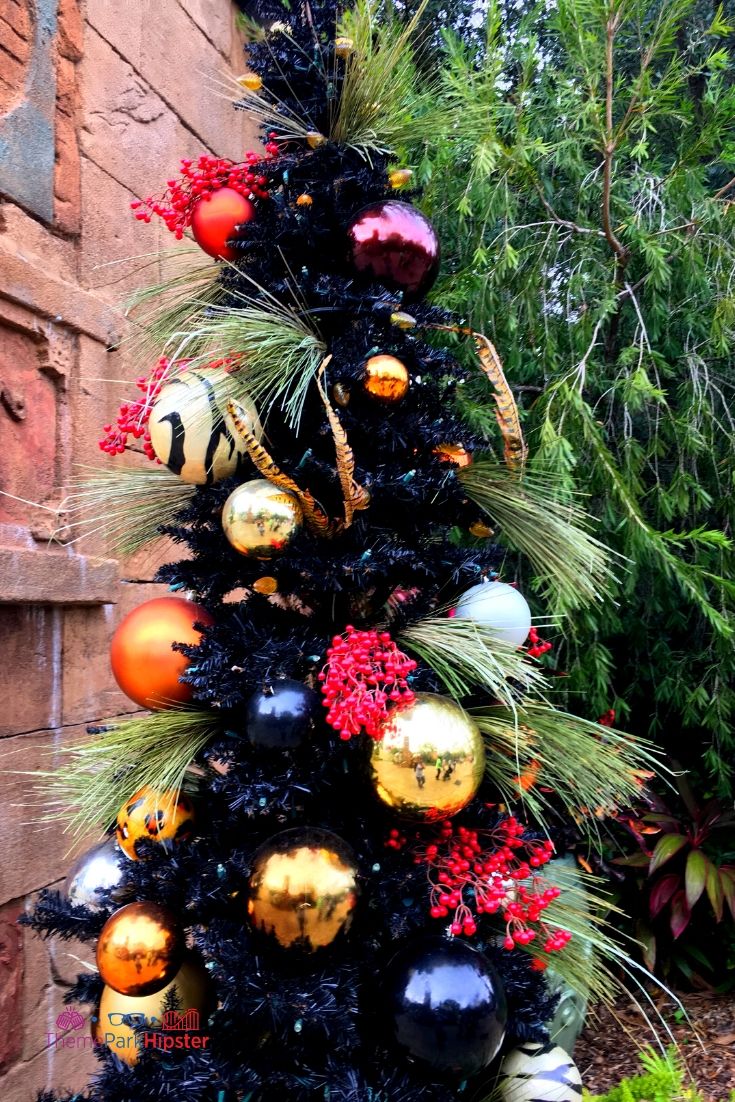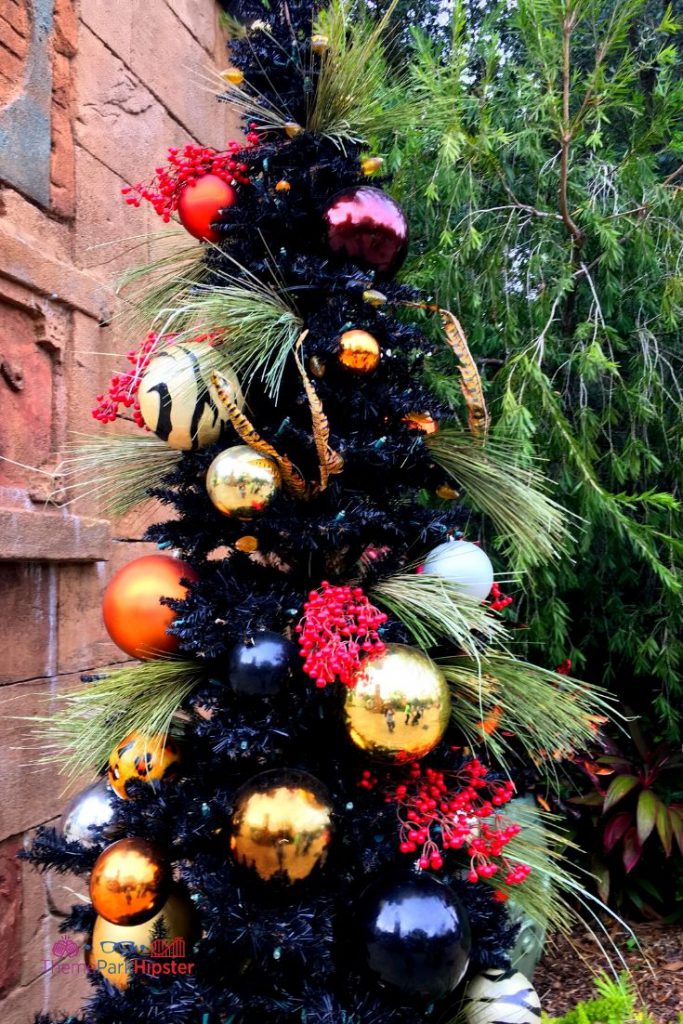 This will give you time to enjoy the thrilling rides and unforgettable shows. Once the holiday happenings start, you'll be able to focus primarily on them without worry about missing out on an attraction.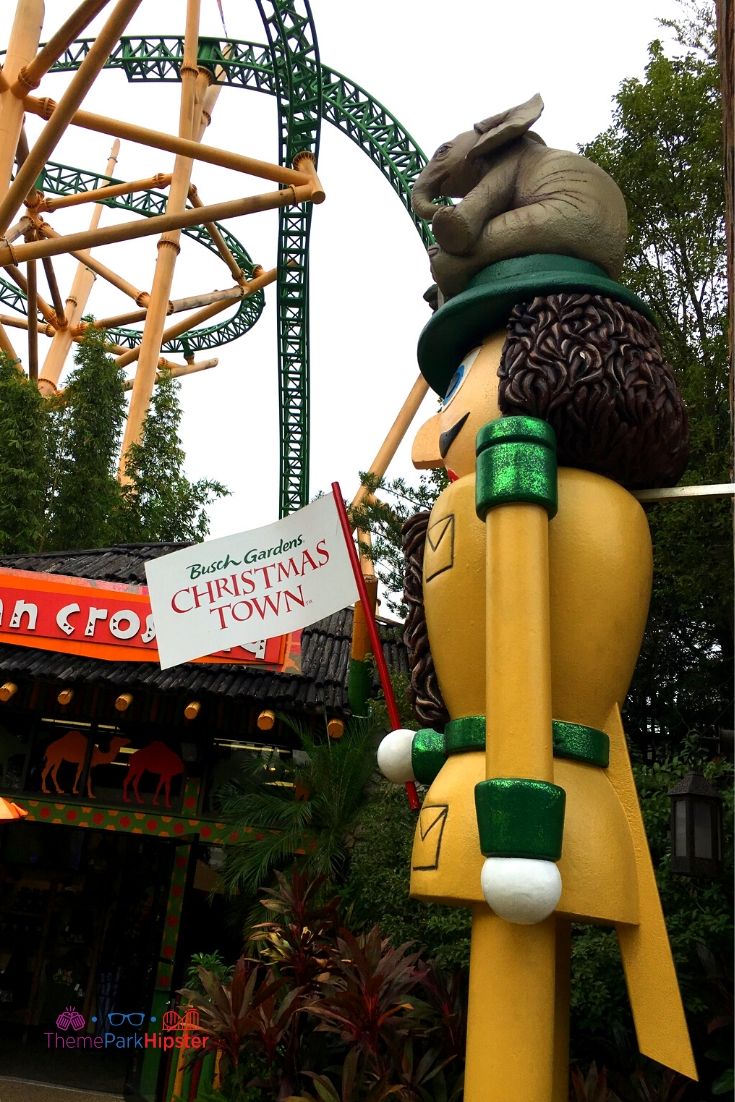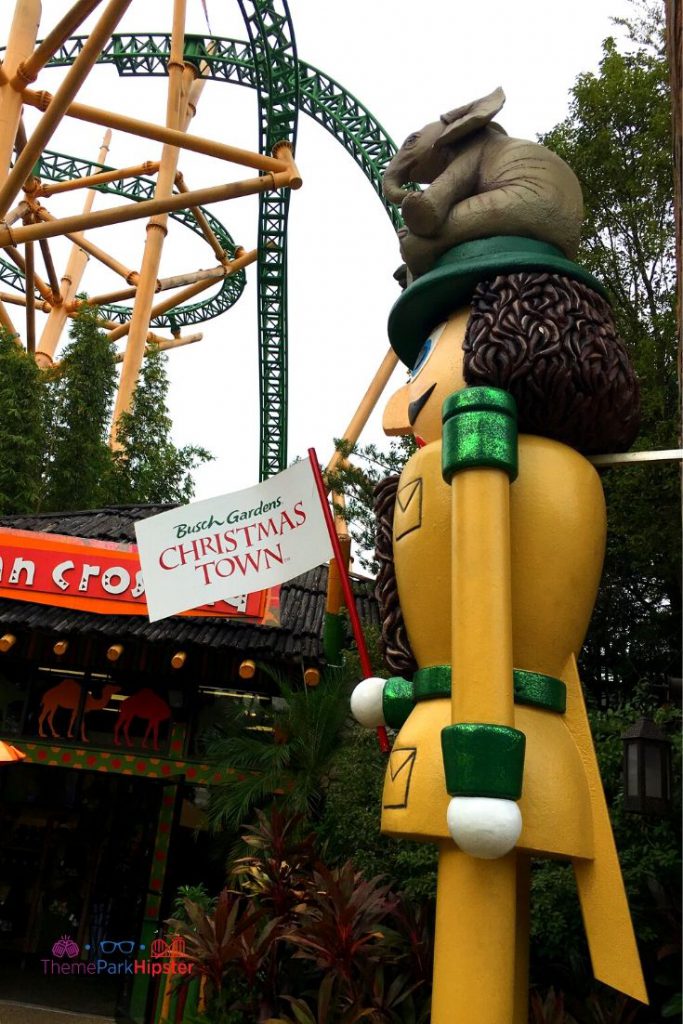 The time you'll spend having fun at Busch Gardens Tampa will go by fast, so allow yourself enough room to enjoy the park by arriving early.
Just remember that the park schedule of operation varies each day, so be sure to check the Christmas Town dates before you head out.
3 – Dress Appropriately for the Weather
During the months of Christmas Town, Florida weather can be hit or miss. However, it will not be as torturous as the summer months here in the sunshine state.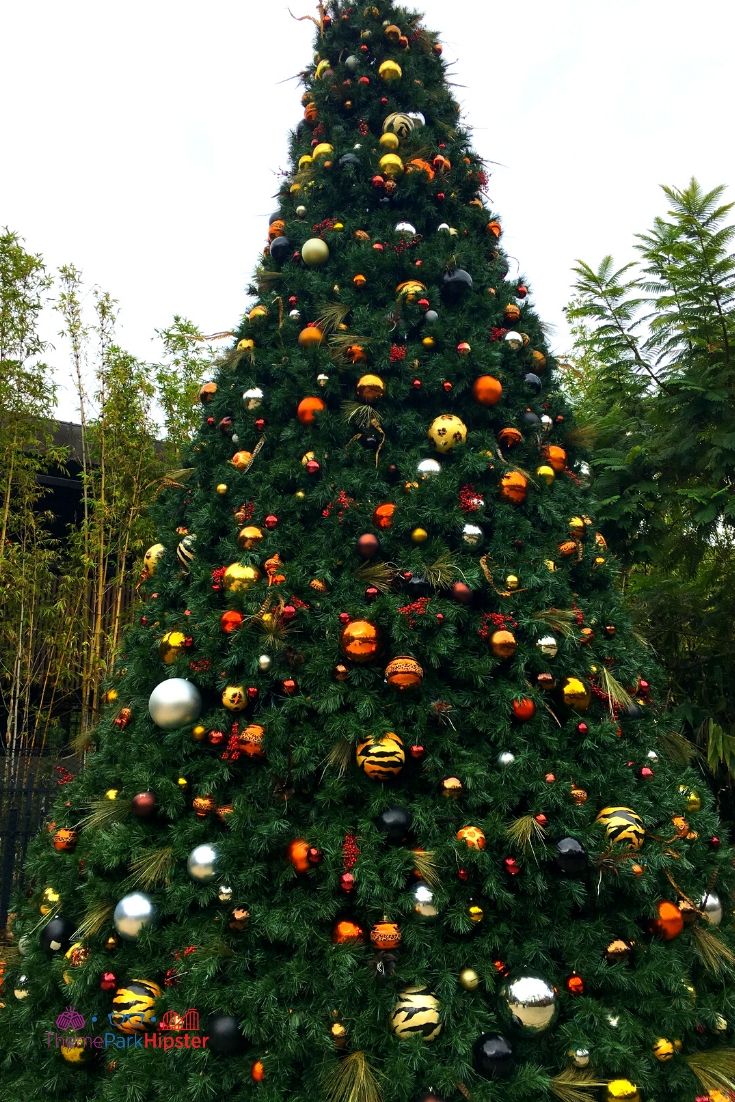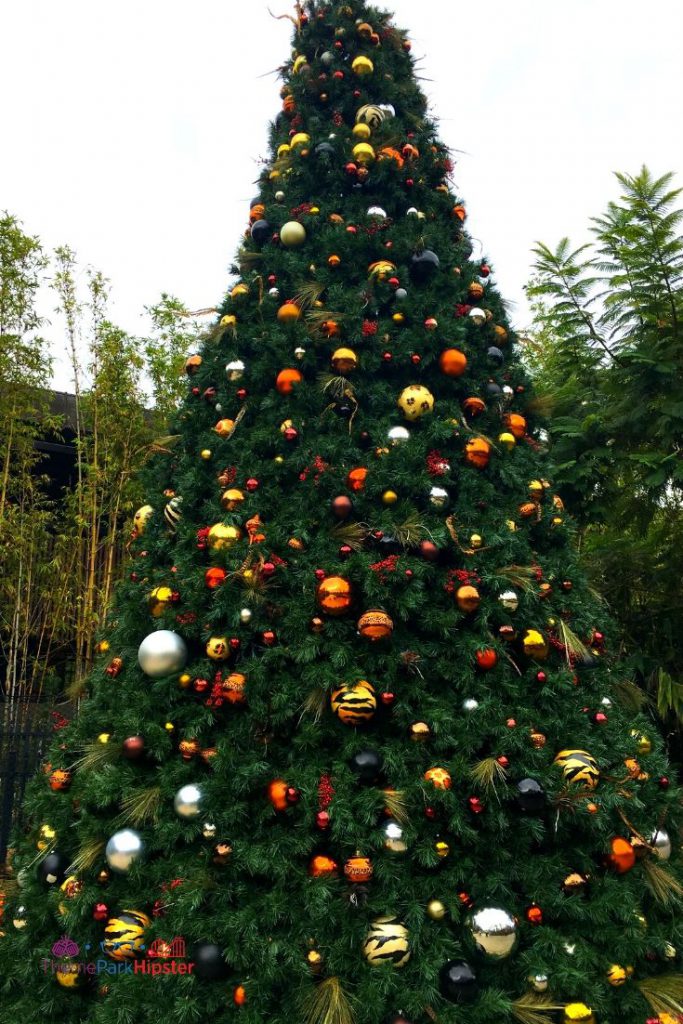 You'll definitely enjoy some of the best weather that the state has to offer, plus being so close to the Gulf of Mexico allows you to enjoy the wonderful breeze.
I do recommend that you check the weather before you leave. Even if it's warmer when you arrive, always have a backup sweater with you in case it gets cooler in the evening.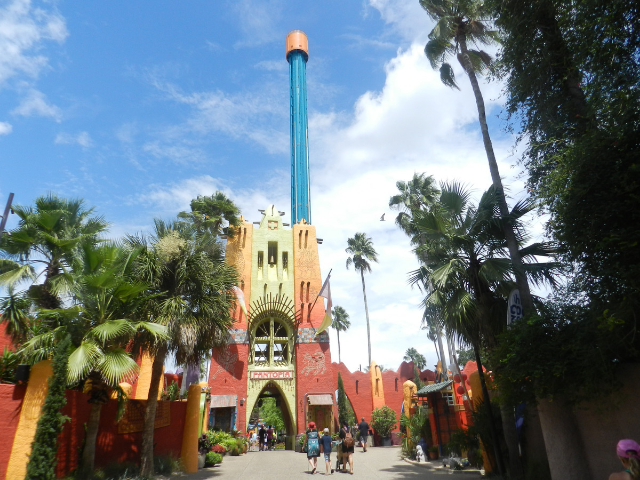 Also, don't forget to bring sunscreen, a hat and some sunglasses to help block the rays of the sun.
4 – Stay Hydrated
It's important to stay hydrated at Busch Gardens Tampa especially if it's a warmer day.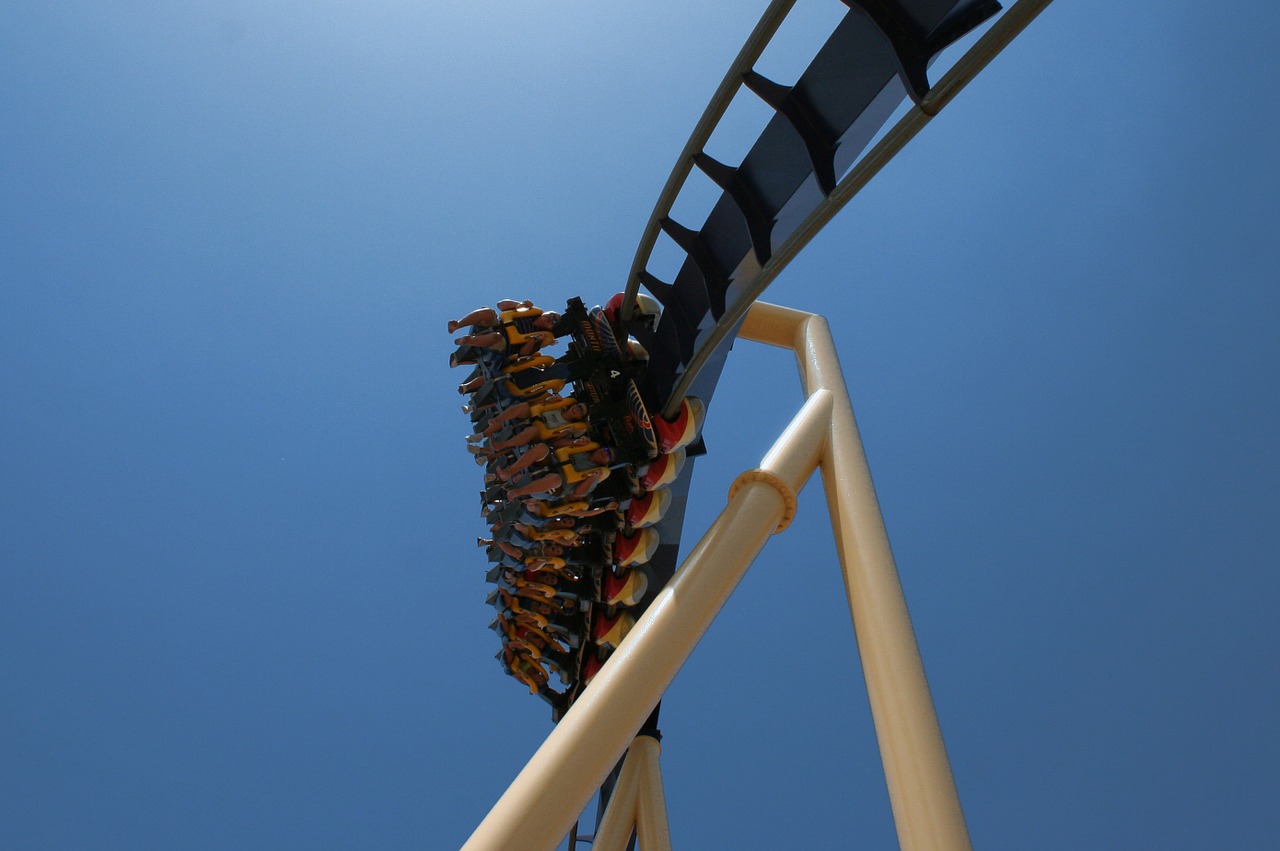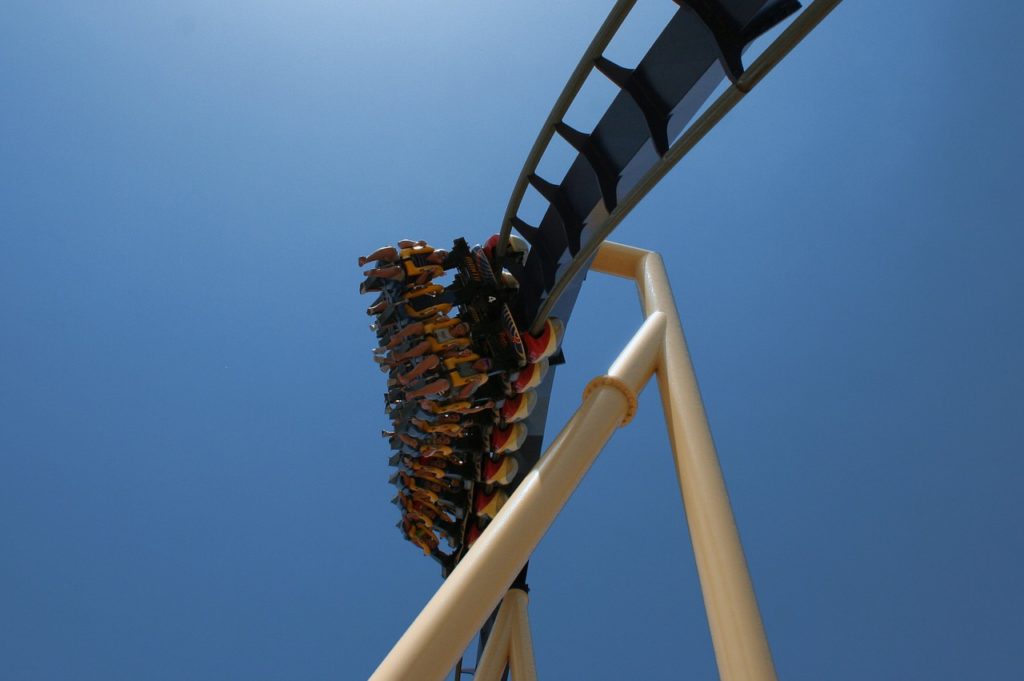 You can avoid heat related illnesses such as, a heat stroke, heat exhaustion, heat cramps, and heat rash by having proper hydration.
Remember to have a reusable water bottle on hand to refill it with water throughout the day at Busch Gardens.
5 – Go During the Weekdays
To avoid the frustration that a crowed day at a theme park can bring, I suggest trying to avoid the park as Christmas Day approaches.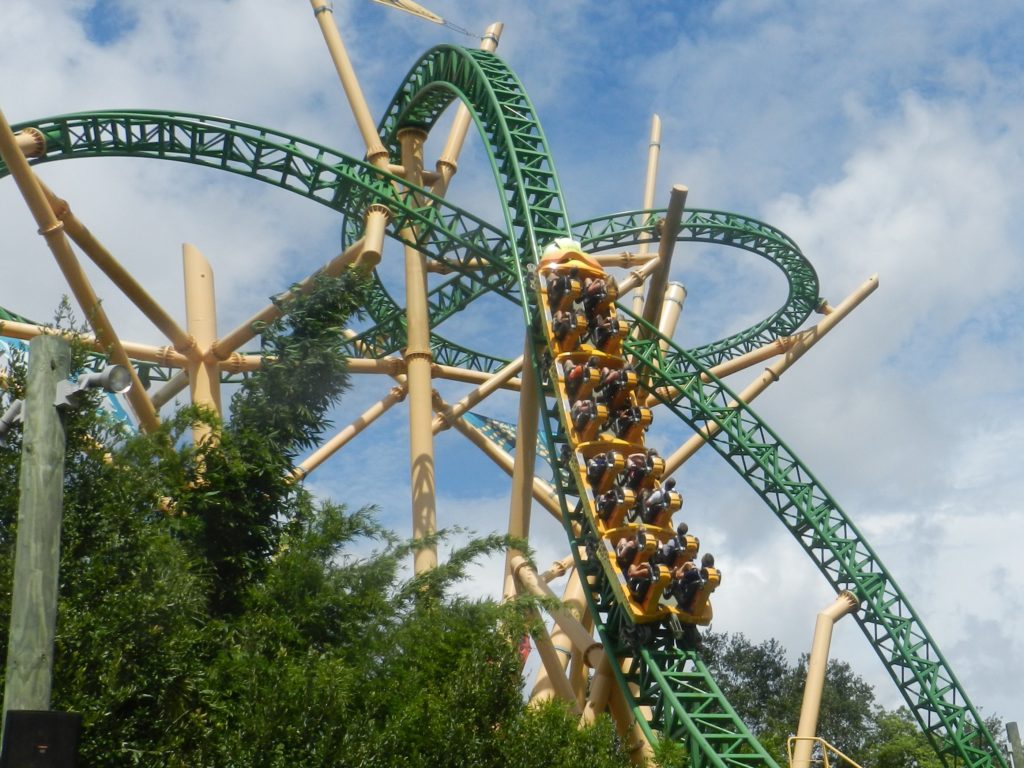 Is Busch Gardens Busy on Christmas Day?
Holiday peaks, crowd sizes, weather, and a few other factors have a lot to do with your Busch Gardens experience, including how long you'll be waiting in line for your favorite rides.
Although Busch Gardens is not as crowded as the Disney parks, this is the time that locals flood the park to enjoy the holiday festivities and to ride the world-class attractions after their own Christmas celebrations at home.
Because of this, expect higher crowds on both Christmas Day and the week following the holiday.
6 – Find Busch Gardens Discounted Tickets and Special Deals
Websites such as CityPASS and Groupon are the perfect places to start in order to find the latest Busch Gardens discount tickets!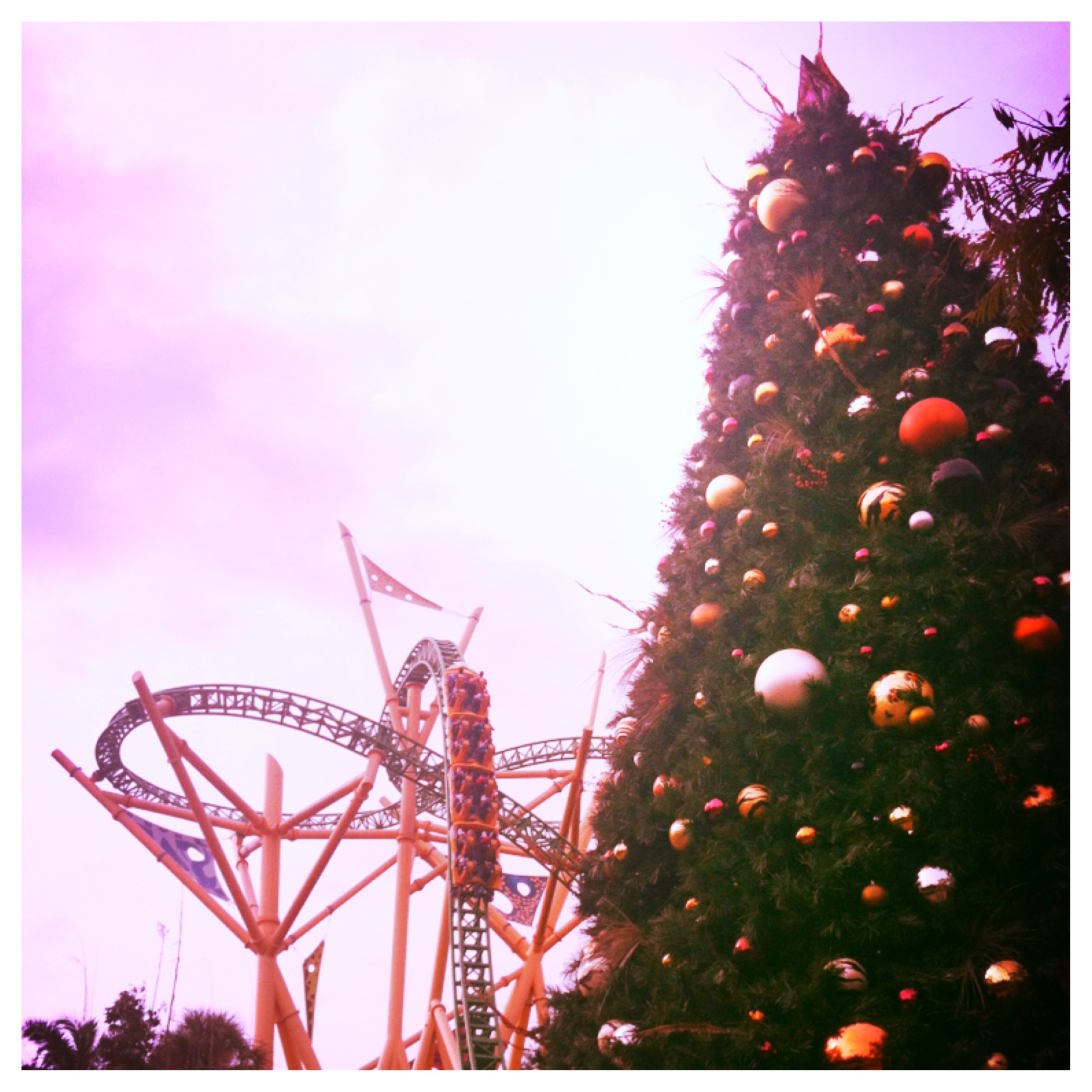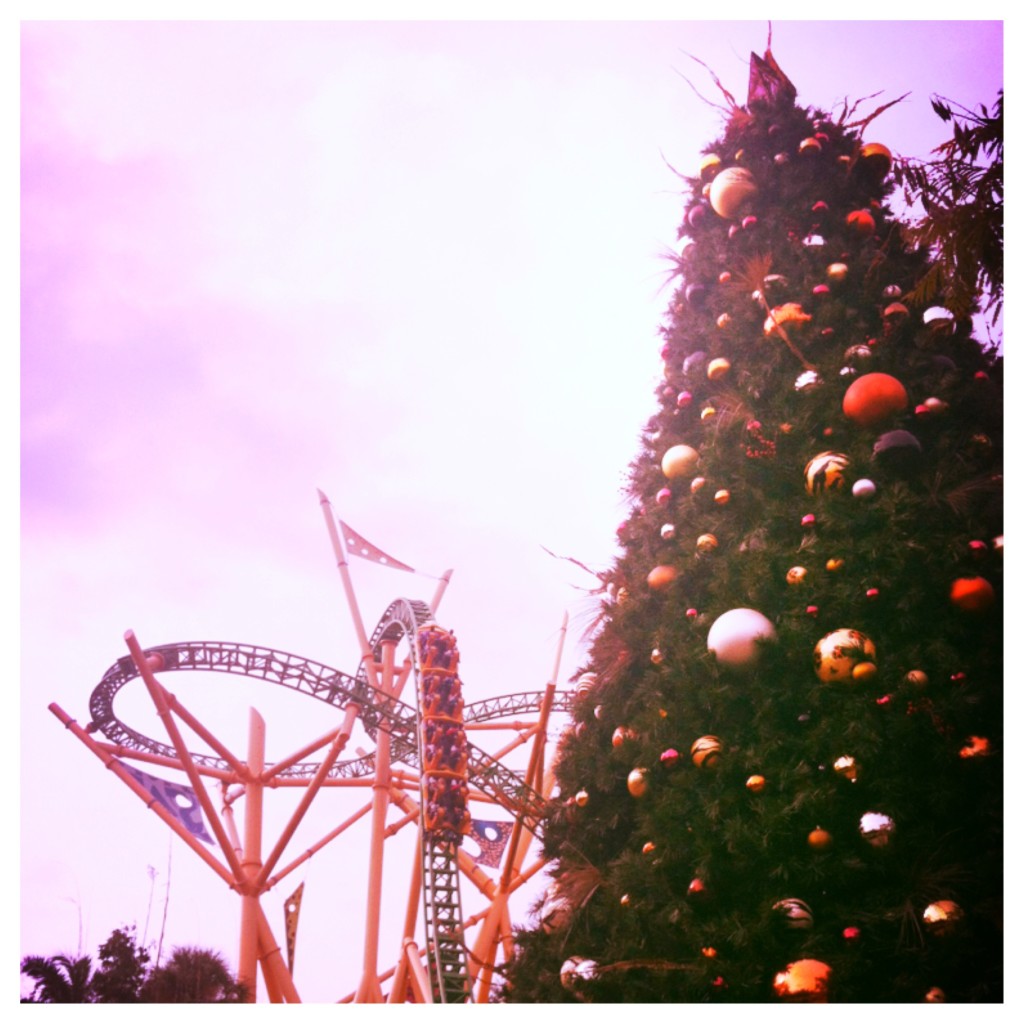 Tampa Bay CityPASS allows you to visit multiple attractions in Tampa for one low cost such as:
Busch Gardens® Tampa
The Florida Aquarium
Tampa's Lowry Park Zoo
Clearwater Marine Aquarium and Chihuly Collection presented by the Morean Arts Center OR Museum of Science & Industry (MOSI)
Buy your Tampa Bay CityPass here.
7 – Pass on Preferred Parking
Try to get to Busch Gardens early and park near the tram station in the regular parking section.
If you pay for an upgrade to preferred parking, then there is a possibility that you may get placed in the back of that lot and will have to walk quite a distance to the front gates.
8 – Have Christmas Dinner Outside of Peak Times
Consider having your holiday meal before lunchtime or right before the dinner rush.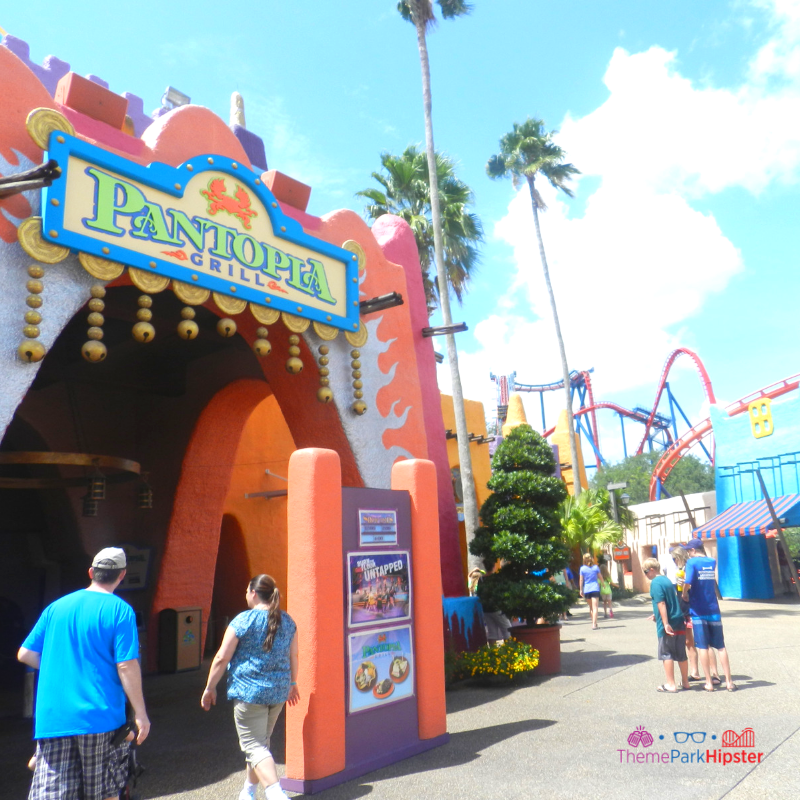 This will allow you to take your time while dining and enjoy the celebrations with your loved ones over a delicious feast.
9 – Celebrate Christmas at Busch Gardens the Week Before
If you can come a week or two before Christmas Day, you'll be able to do many of the things listed in this guide without the hassle of the crowds.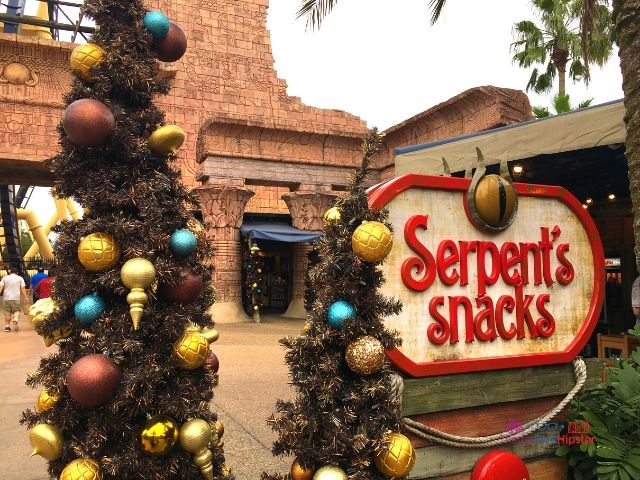 It doesn't matter what day you celebrate as long as you understand why you're celebrating.
10 – Do Some Holiday Shopping
You can find some unique holiday décor in the stores located in Busch Gardens, but Marrakesh Market offers the best!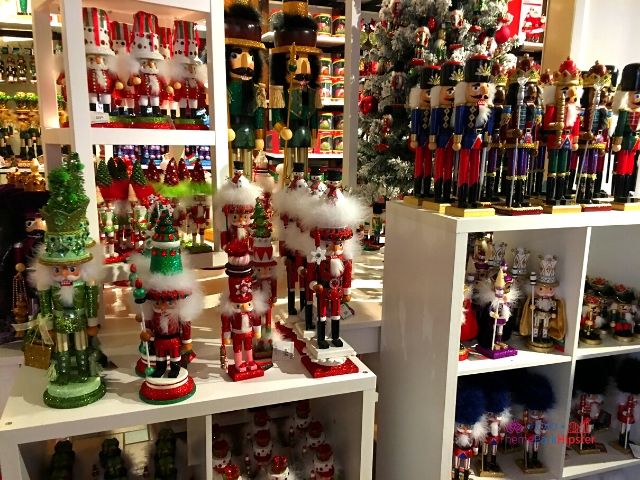 Located towards the entrance of the park is Marrakesh Market that has been decorated to look like Santa's Christmas Workshop. The store is one of my absolute favorite places to stop at while visiting Christmas Town.
It's known to be decked out from brim-to-brim in Yuletide decoration and wild surprises.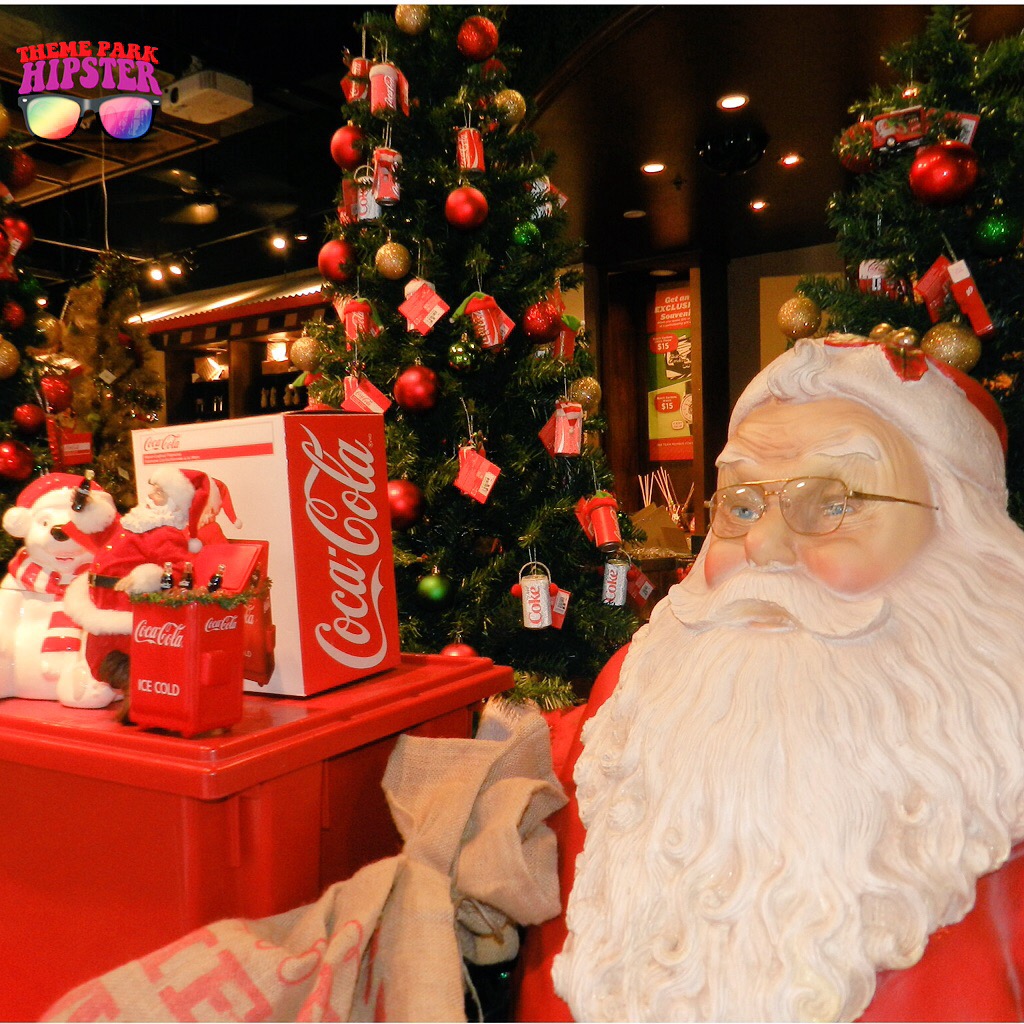 While you're in the shopping mood, be sure to stop by Christmas Town Village for some beauty and local artisan crafts and gifts to buy.
11 – Look for Festive Photo Ops
As if the picturesque gardens, roller coasters and topiaries aren't' enough, during the Christmas season you'll have the opportunity to take many festive photos.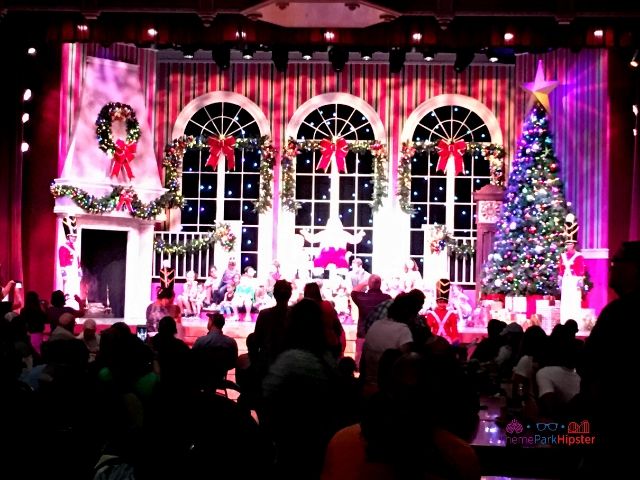 Around the park look for unique background and holiday specific décor such as majestic Christmas Trees, giant toy soldiers, and holiday findings inspired by animal prints throughout Busch Gardens.
Remember that you can use your PhotoKey to get all your pictures stored that day while at the park.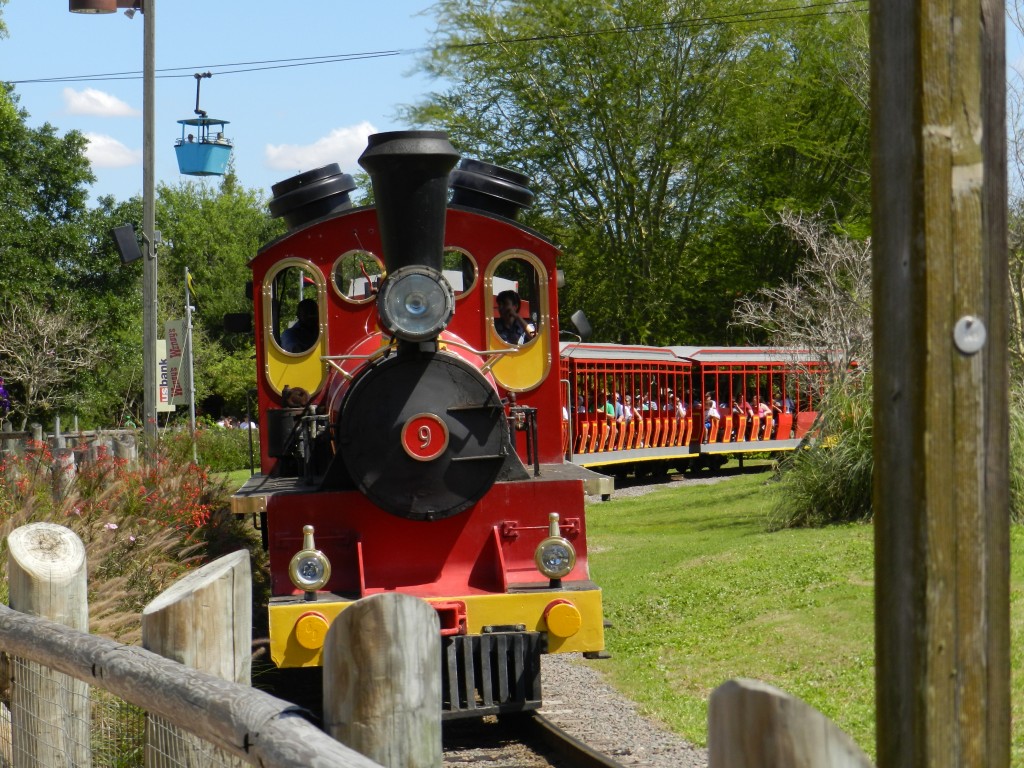 What is PhotoKey at Busch Gardens?
It's a subscription-based photo app that Busch Gardens uses to store your photos taken by their Team Members digitally with your own PhotoKey card that will be stored to your account.
During Christmas Town you can use the PhotoKey option at the following meet-and-greet locations:
Santa Claus (Santa's House)
Rudolph (Rudolph's Winter Wonderland)
Bumble and Snow Globe
What to Know Before You Visit Christmas Town at Busch Gardens Tampa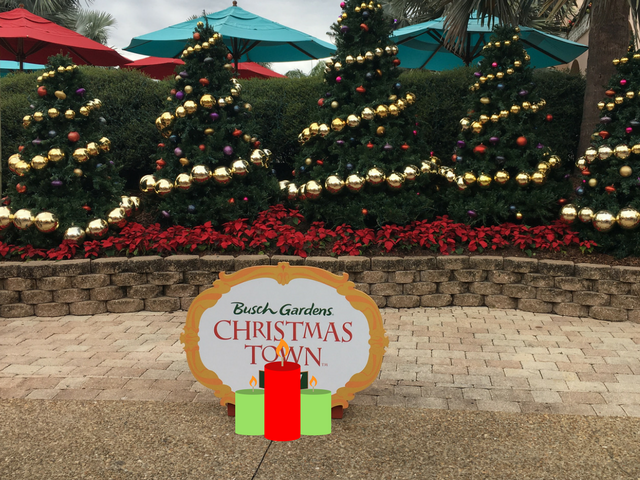 Trip planning can be hectic, so here are some answers to the most popular questions before your holiday vacation at Busch Gardens.
What Time Does Christmas Town Open at Busch Gardens?
Christmas Town hours at Busch Gardens starts around noon and ends at park closing which varies from day-to-day.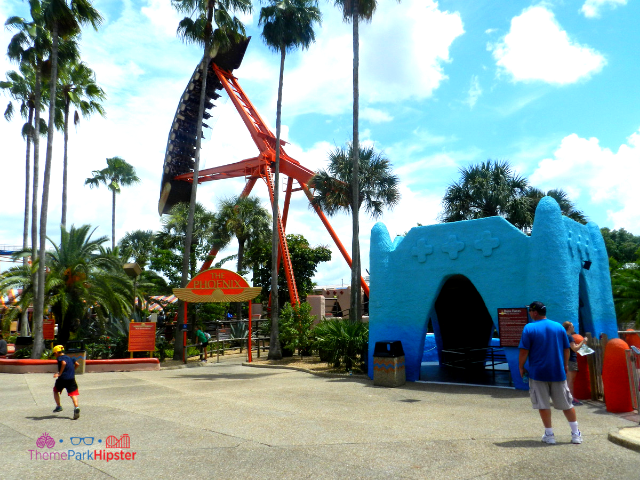 Busch Gardens Tampa Hours
Busch Gardens usually opens at 10:00 a.m. and closes at 6:00 p.m. However, during the peak season the park may be open until 10 p.m.
Remember when planning your trip, always check the park's website or mobile app for the current hours and wait times.
Are Rides Open During Christmas Town Busch Gardens?
Many rides at the park are open for visitors during the event unless under some type of maintenance. It is, however, important to note that water rides may be closed due to cold weather.


How much is Christmas Town?
It is free!
Christmas Town is included with park admission. So, all you need to do is show up and enjoy the festivities.
You will have to pay for merchandise and any food, but you can participate in some the holiday activities at Busch Gardens at no additional cost to you.
What's the Address for Busch Gardens Tampa?
The address for Busch Gardens is 10165 N McKinley Drive Tampa, FL 33612.
How to Get to Busch Gardens Tampa from Disney World?
Travel WEST on I-4 to I-75 (About 58 Miles)
Merge onto I-75 NORTH via EXIT 9 toward Ocala (stay on I-75 for about 3.74 miles)
Take EXIT 265 toward Temple Terrace (this exit is also the exit for the University of South Florida)
You will merge onto E Fowler Ave/FL-582 W via EXIT 265 and stay on here for about 4.65 miles
Turn left onto N McKinley Dr/County Hwy-585A (stay on here for about 1 mile)
Make a U-turn onto N McKinley Dr/County Hwy-585A
Arrive and park at Busch Gardens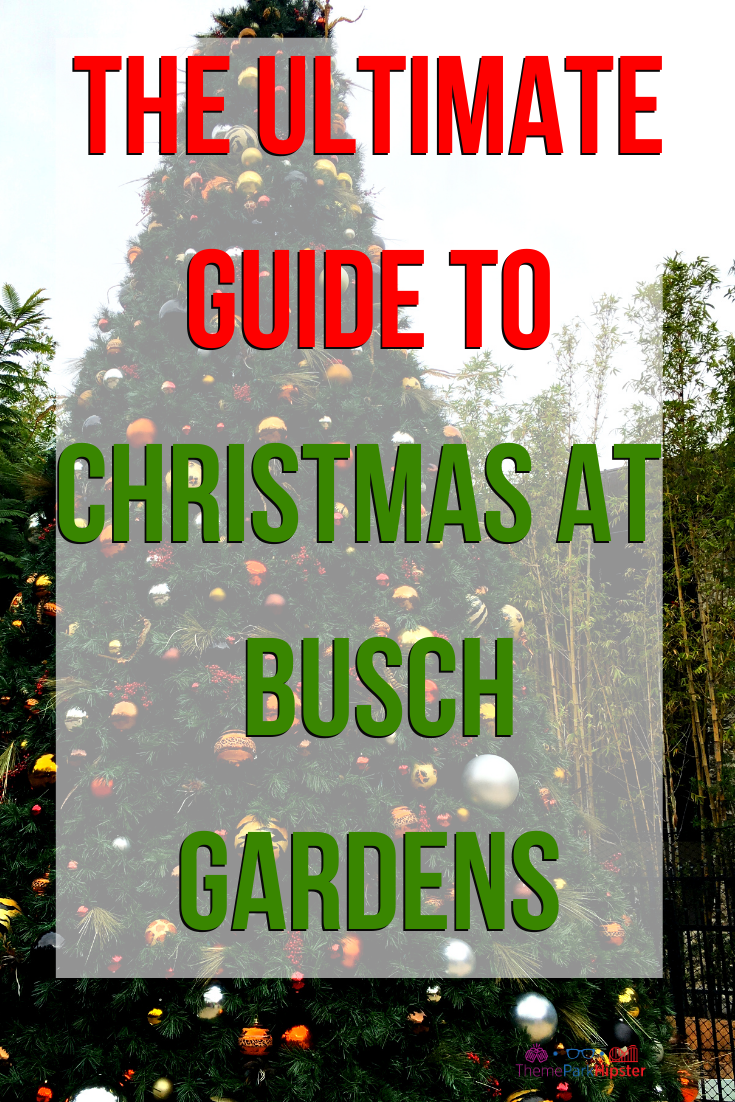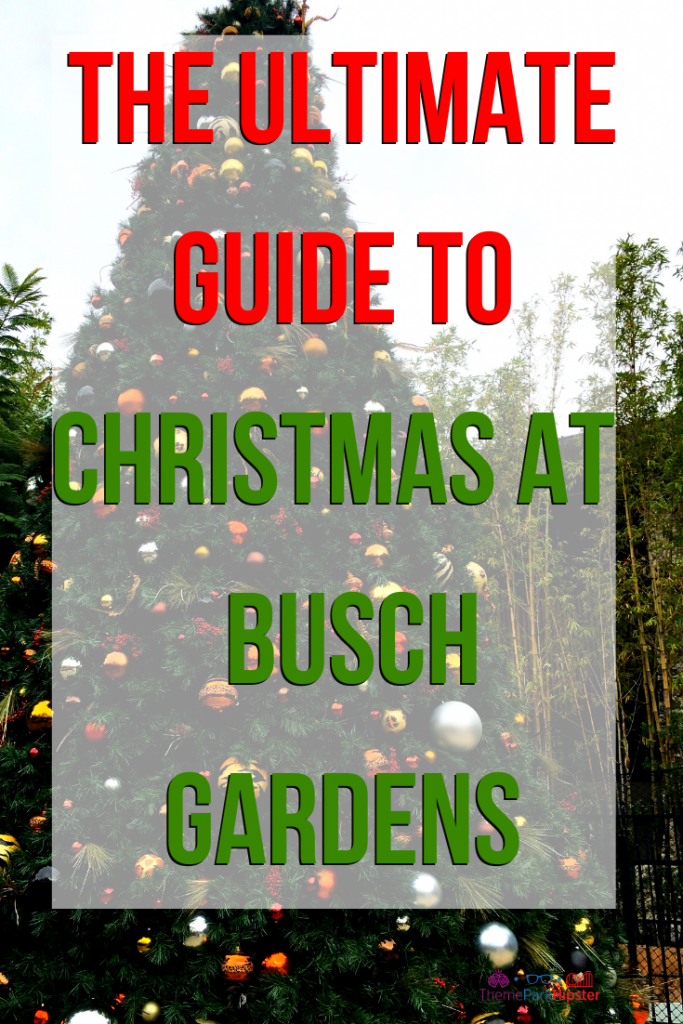 Final Thoughts
Overall, Christmas Town at Busch Gardens is one of the top holiday events to experience in Florida. No matter how you choose to spend your day there, you will have an incredible day.
Just be sure to plan out your day and start early so that you can see and do it all!
Have you ever been to Christmas Town? Let us know in the comments section below.
---
If you enjoyed this article, then you'll love these:
Until next time, Happy Park Hopping Hipsters!
NikkyJ
(Original Article Date: December 9, 2017/Updated November 8, 2019)