Finding Butterbeer at Universal Studios and Islands of Adventure isn't hard. But, recreating it at home may be challenging for us folks who are not really into cooking or baking.
In case you're a Muggle, Butterbeer is a drink mentioned several times in the Harry Potter books. It is the drink of choice for many of the adolescents throughout the famous Wizarding story.
Similar to the common drinks in our society such as soda and coffee. It's a staple concoction and a must have beverage whenever you visit Universal Studios.
THIS POST MAY CONTAIN AFFILIATE LINKS. PLEASE READ MY DISCLOSURE FOR MORE INFO. Which means if you click on certain links, I may receive a small commission at no additional charge to you.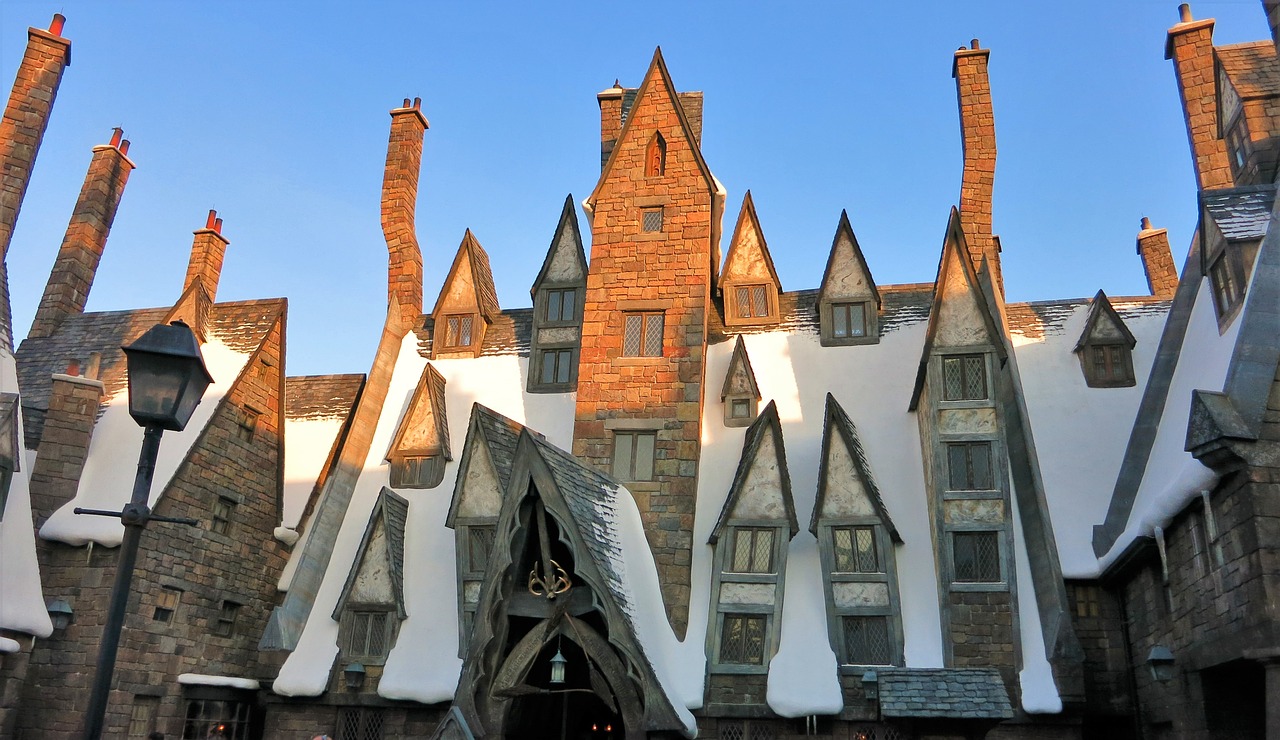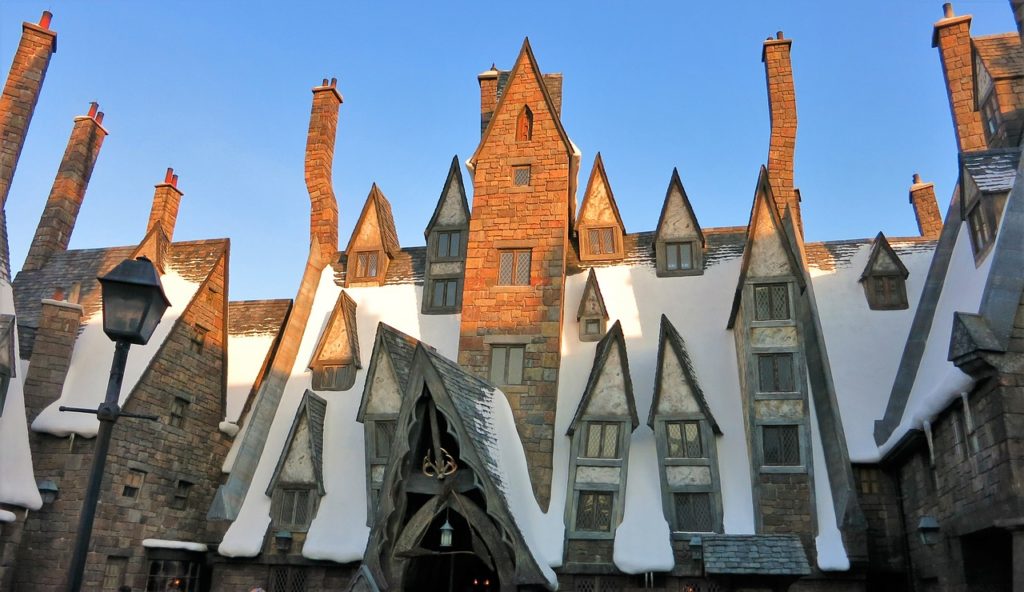 Why Am I Even Talking About Butterbeer?
If you are a part of the ThemeParkHipster family, then you're probably aware of the effect that the Harry Potter books have had on my life.
Not trying to get too mushy on you, but like many true believers, this series is much more than a book or film. It is a story about the choices we all have to make in order to carries us into our destiny.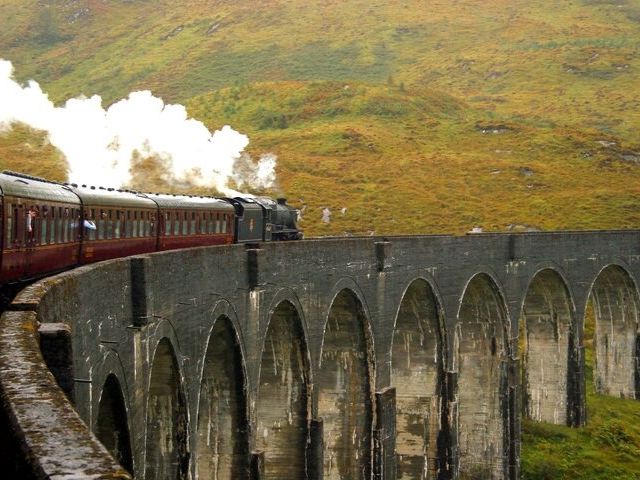 I guess the type of question that most non-Potter fans want to ask is "What's with this Potter guy?"
It's a topic that countless adults who have not been exposed to the Chosen One are very interested in understanding. I respond to the inquiries with a question.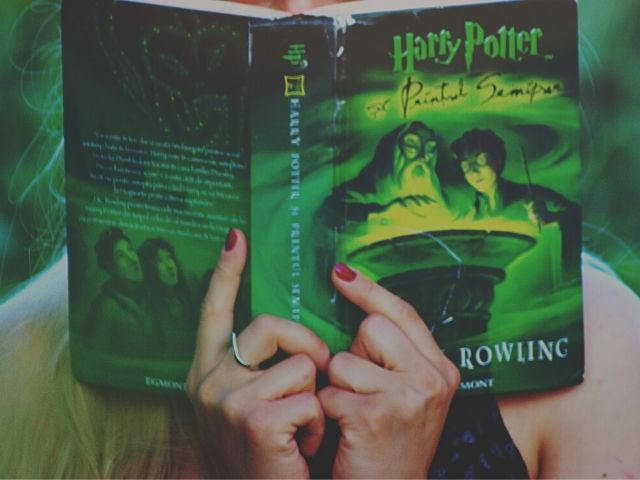 How do you feel about reading a book that sends you diving into a complex world of good vs. evil? A book series that will show you how to:
love everyone even the most wicked person
deal with the effects of war on the human heart
realize the importance of loyalty and humility
come to grips with losing a loved one to death or a fate worse than death
sacrifice a piece of yourself to save someone
learn how to live with purpose
understand why the trials and triumphs of life are necessary for molding you into the individual you're supposed to become
It is for those reasons why "this Potter series" is so special to not only myself, but to other fans of the famous hero.
ORDER NOW to secure your Orlando theme park ticket reservation in the parks! GET MY TICKETS.
What is the Role of Butterbeer in the Harry Potter Books?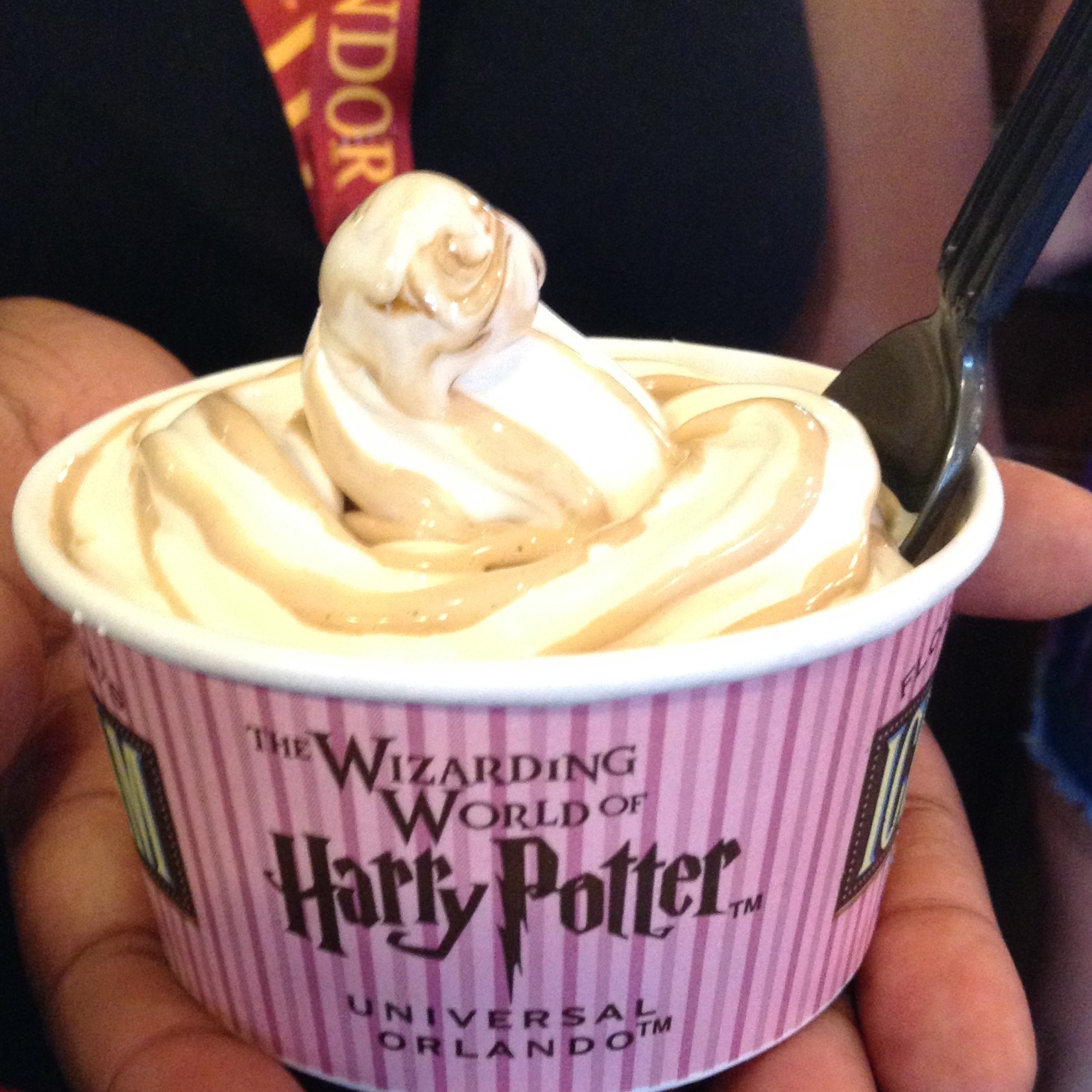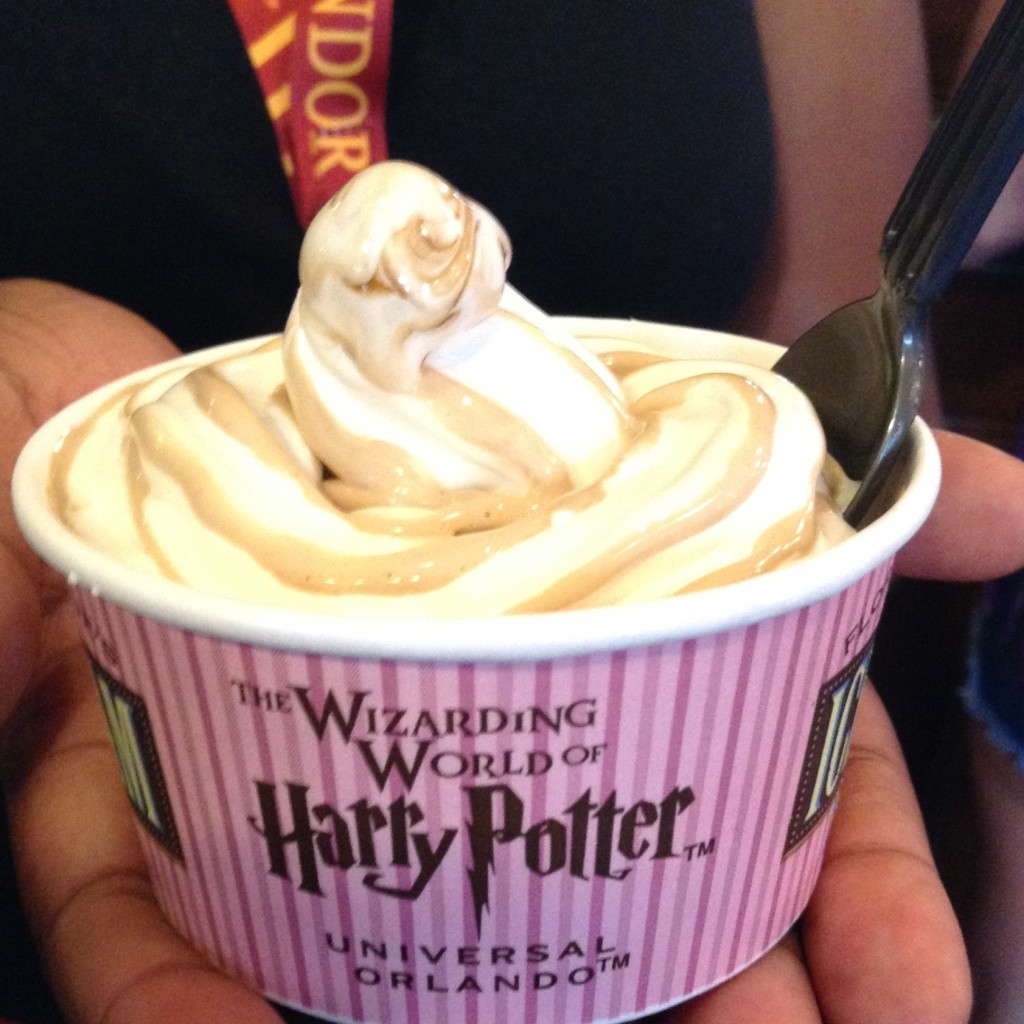 Now that we understand why Harry Potter is special to us all. Let's go through the role of the wizard's favorite beverage, Butterbeer.
Through Rowling's Harry Potter books, Butterbeer is mentioned as being sold in the Leaky Cauldron, the Hog's Head (for two sickles), and inside The Three Broomsticks.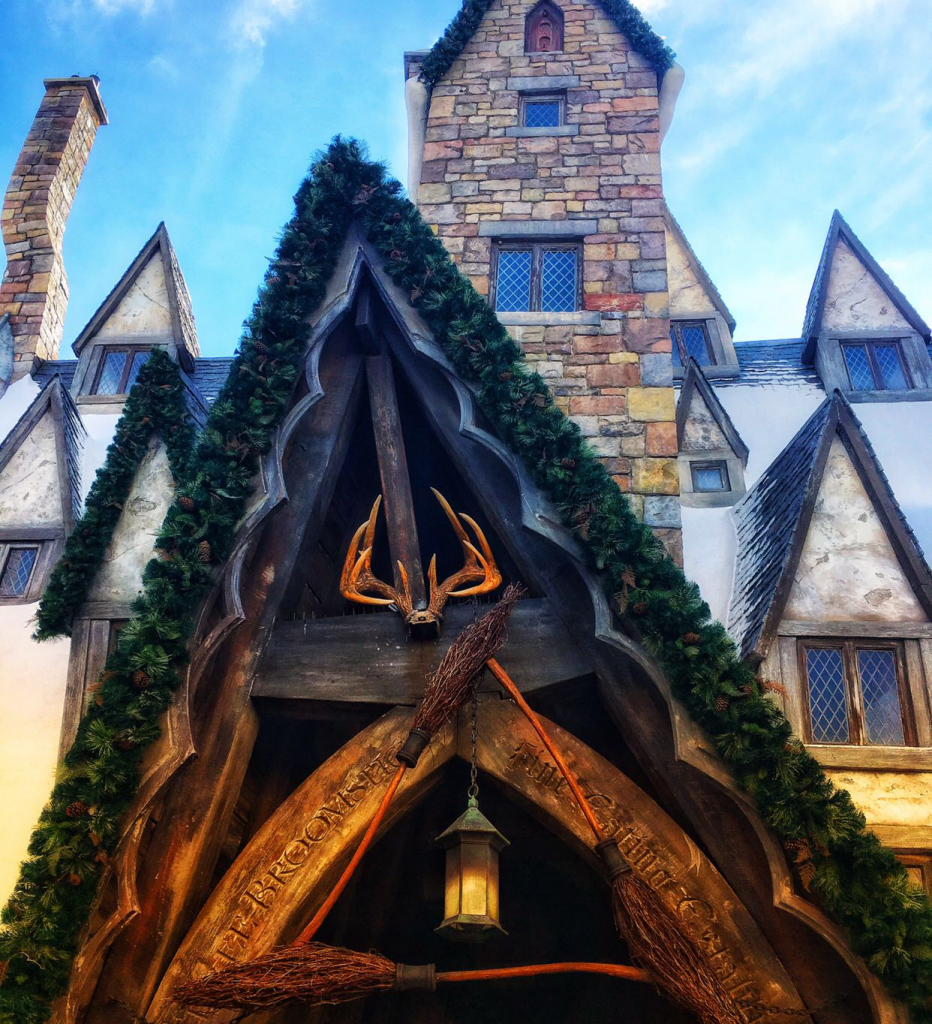 Many of the butterbeer concoctions in the books had a slight alcoholic content to them. House-elves, such as Winky, were known to get drunk off of the sweet beverage.
If you read the Goblet of Fire book, then you'll read about how this house-elf would often need to be removed from the kitchens by Dobby to help sober her up.
Butterbeer was also served during celebrations in the Potter universe such as at Bill and Fleur's wedding and the Yule Ball. Luna Lovegood was even mentioned as having a necklace designed with Butterbeer corks while at Hogwarts.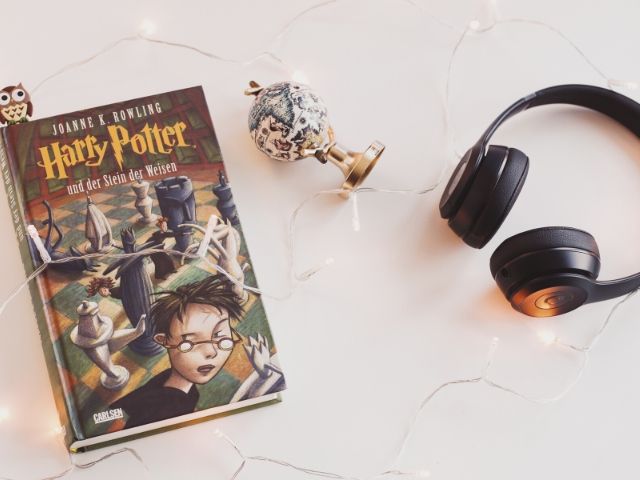 Sorry to get super Potter-nerdy on you if this is a lot to take in : ) !
Learn how to find your perfect vacation home rental in Orlando by Clicking HERE!
Where to Find Butterbeer at Universal Studios and Islands of Adventure?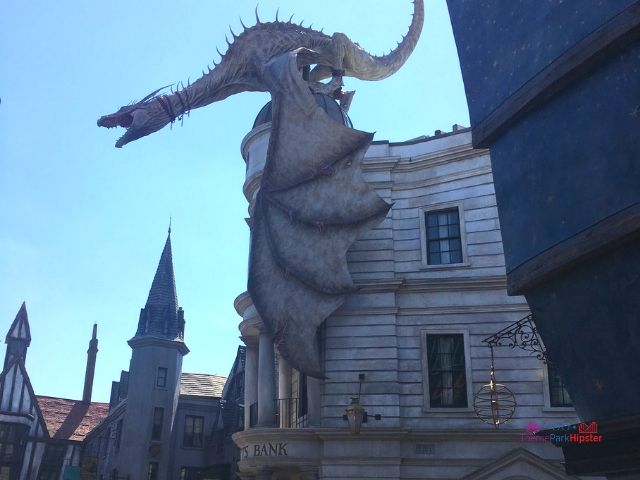 Now that you know why the Potter community is so in love with butterbeer, let's go over where you can actually find it inside Universal Orlando Resort.
Is there Butterbeer in The Wizarding World of Harry Potter at Universal?
Absolutely!
And you must try EVERY type of Butterbeer!
Frozen butterbeer on a hot Florida day is a cool way to enjoy Hogsmeade. However, a warm cup of butterbeer is my favorite version of this delicious beverage.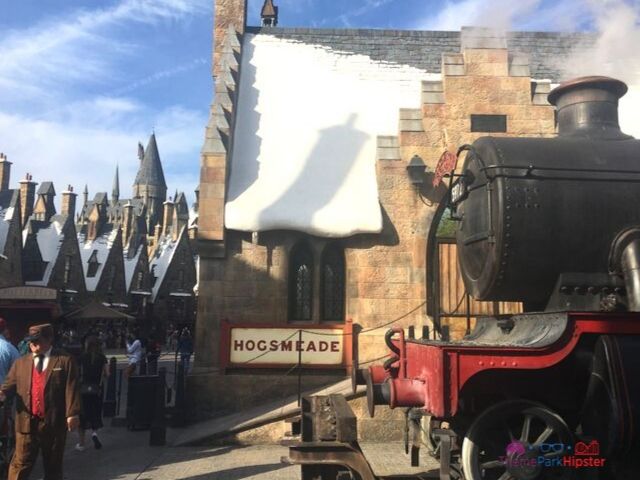 Unfortunately, Florida is just way too hot on most days to revel in warm Butterbeer.
If you're not a fan of root beer but want to still try a rendition of it, then I suggest the warm version of butterbeer.
How is Butterbeer served at Universal Orlando?
Cold Butterbeer
Frozen Butterbeer
Hot Butterbeer (seasonal)
Butterbeer Potted Cream
Fudge Butterbeer
Butterbeer Soft Serve Ice-Cream
Sooooo many to choose from!!!
Where to find Butterbeer at Universal Studios in Diagon Alley?
You can find a Butterbeer offering of some sort inside the Diagon Alley section of Universal Studios at:
The Leaky Cauldron
Hopping Pot
Sugarplum's Sweetshop
Florean Fortescue's Ice-Cream Parlour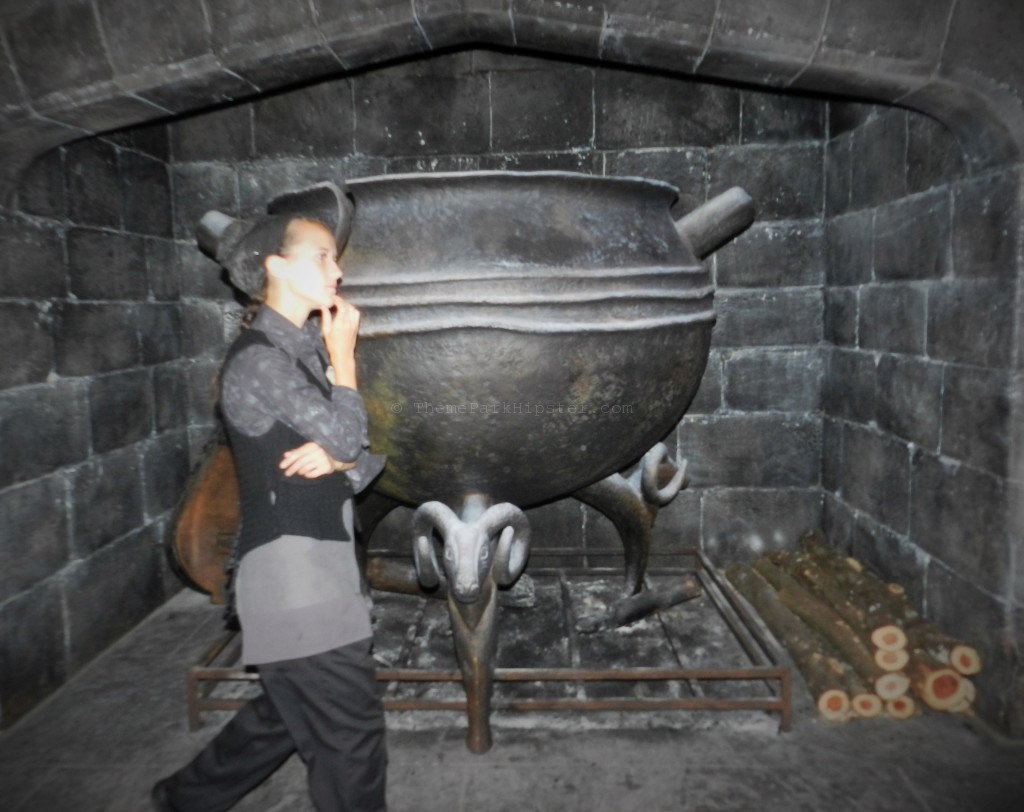 Where to find Butterbeer in Islands of Adventure?
You can find a Butterbeer offering of some sort inside the Hogsmeade section of Islands of Adventure at:
Three Broomsticks
Hog's Head pub
Honeydukes
The Butterbeer street carts
Hipster Power Tip: It's faster to get your Butterbeer inside of the Hog's Head Pub or the Three Broomsticks.
What does Butterbeer taste like?
Now this is just my opinion, but to me Butterbeer taste like a mixture of cream soda and sugar cookie mixed together with a thick butterscotch head.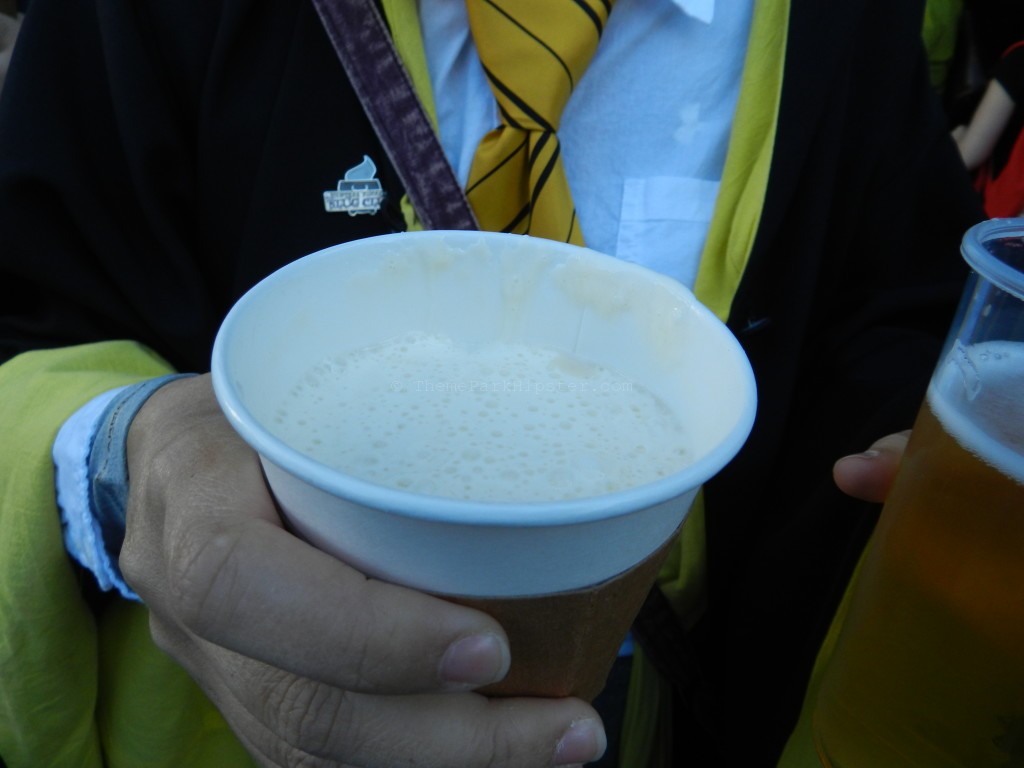 The sweetness depends on the type of Butterbeer that you get with the warmer version being the sweetest to me.
Theme Park Hacks at Your Finger Tips. Plan your next vacation with the latest tips and tricks on the ThemeParkHipster App. Download Today!
Universal Studios Butterbeer Recipe
With Butterbeer being one of the most popular theme park drinks in the world, you should know that there are ways to experience it without being at Universal Orlando Resort.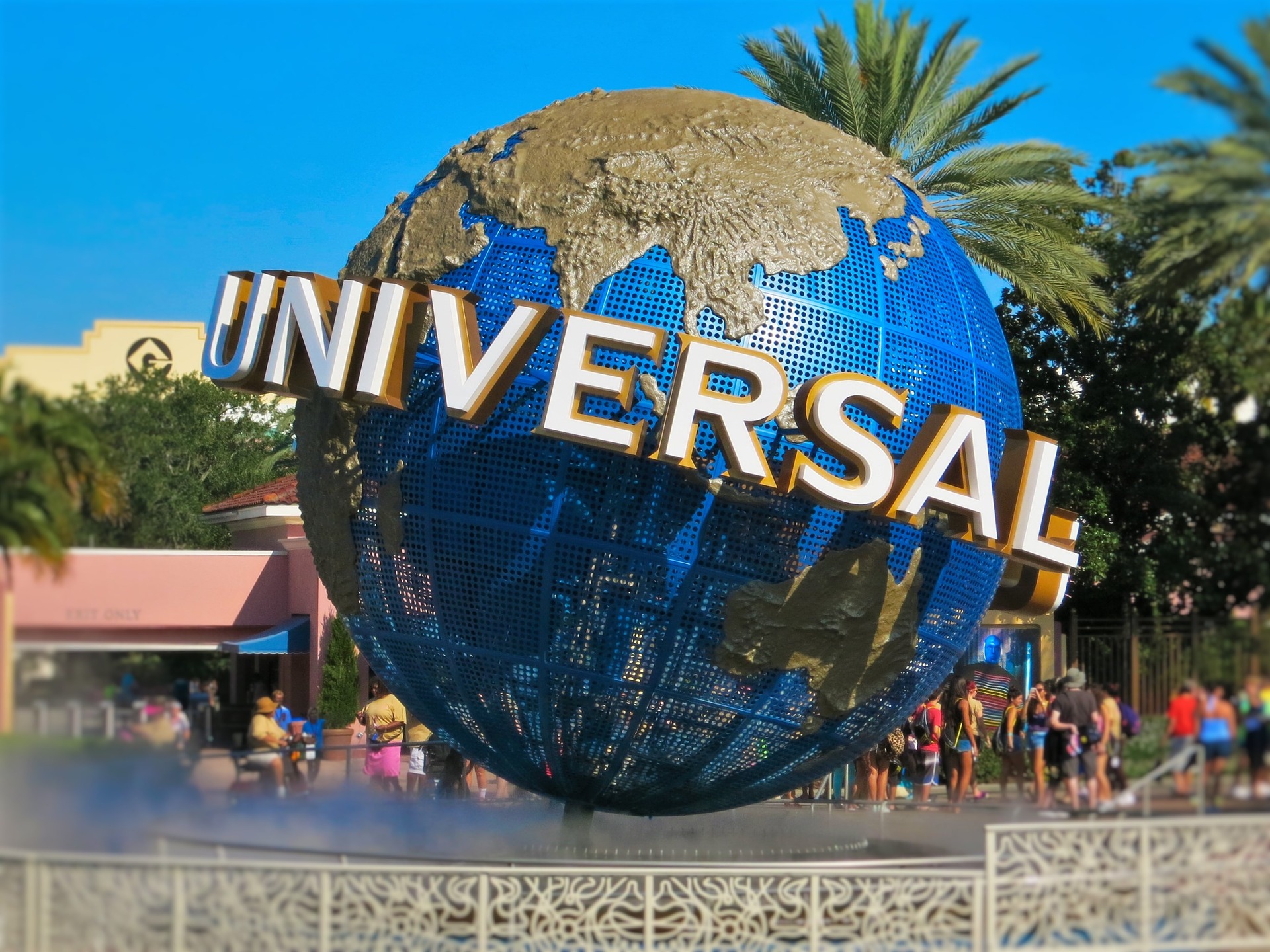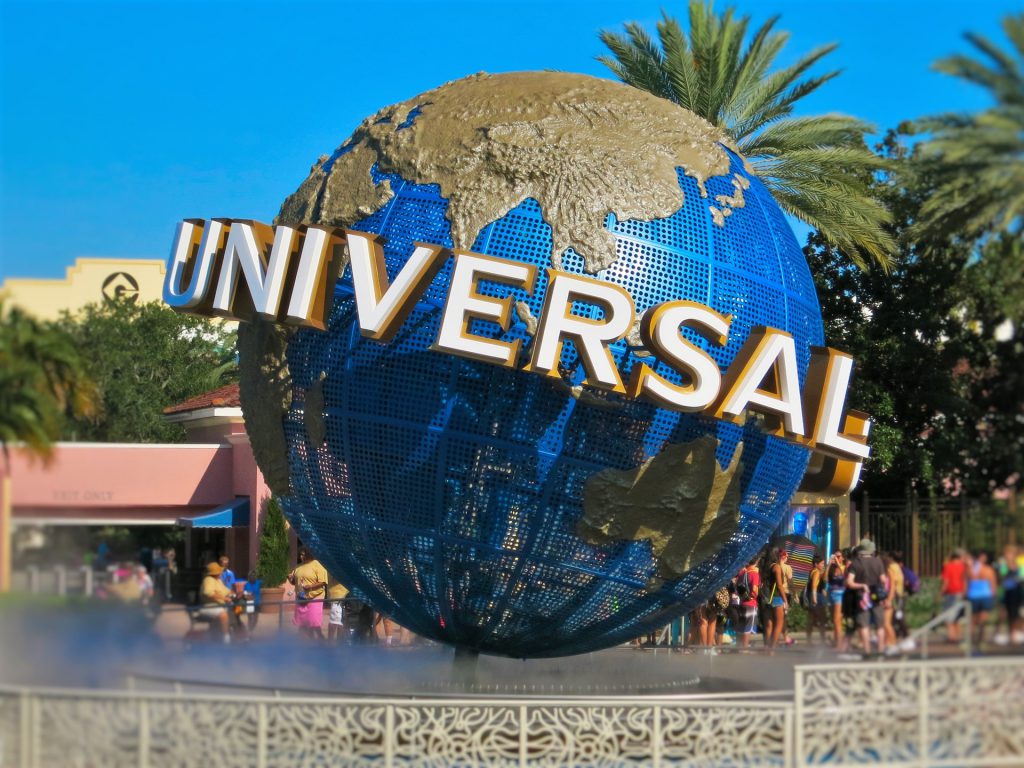 I've read through a few recipes created by fans online and this is the one that worked out the best for me.
How to Make Universal Studios Butterbeer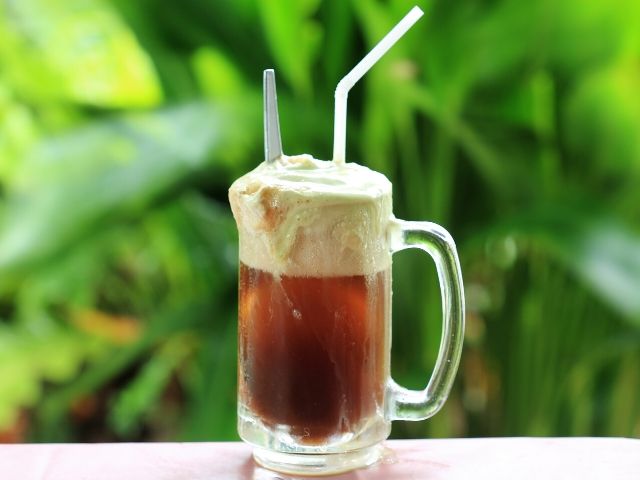 Ingredients
Ingredient for Butterbeer Creamy Froth Topping
Instructions
Place your favorite mug or glass in the freezer while making this wizarding drink
Mix Cream Soda, caramel extract, vanilla extract, butter extract, ice cream, and ice together in a blender until a slushy consistency is made
In a large bowl whip heavy cream until it stiffens
Add butterscotch and powered sugar to the bowl with the heavy cream and stir together until blended well
Pour your Butterbeer mixture into your favorite mug, top it with scoop of the cream froth, and serve
Serves 8 to 10 people
Starbucks Recipe Butterbeer Latte
If you're not into making your own homemade recipe, then you can read how to order Butterbeer at Starbucks below.
Hot Butterbeer Latte Grande
Whole milk steamer
Caramel Syrup (2 Pumps)
Toffee Nut Syrup (3 Pumps)
Cinnamon Dolce Syrup (3 Pumps)
Top with Whipped cream and Praline Crunch
Final Thoughts
As you can see, you don't have to be at the Wizarding World of Harry Potter in Universal Orlando to enjoy this magical treat.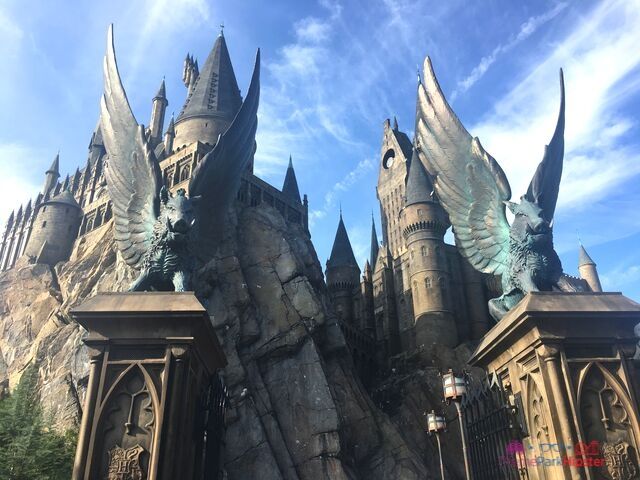 You can create it inside your home or at your local coffee shop such as Starbucks.
"We do not need magic to change the world, we carry all the power we need inside ourselves already: we have the power to imagine better." – J.K. Rowling
If you do decide to come to the Harry Potter-inspired lands inside of Universal, be sure to try the other popular wizarding drinks such as Pumpkin Juice and the Hog's Head Brew (if you're of age).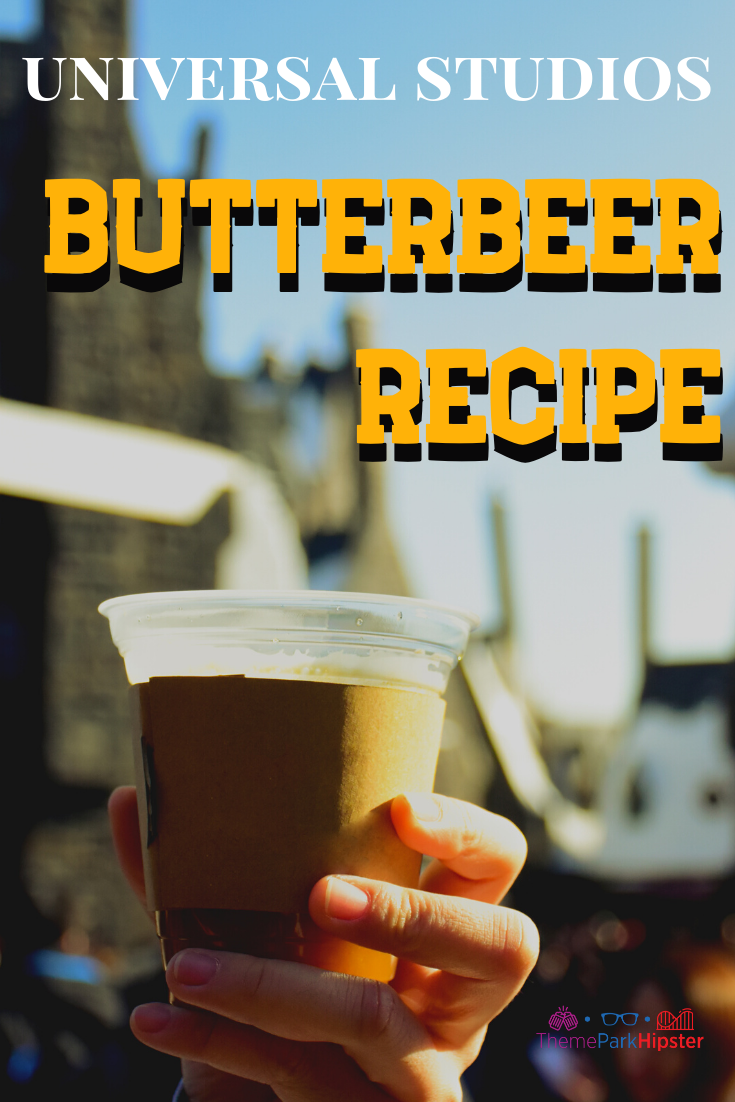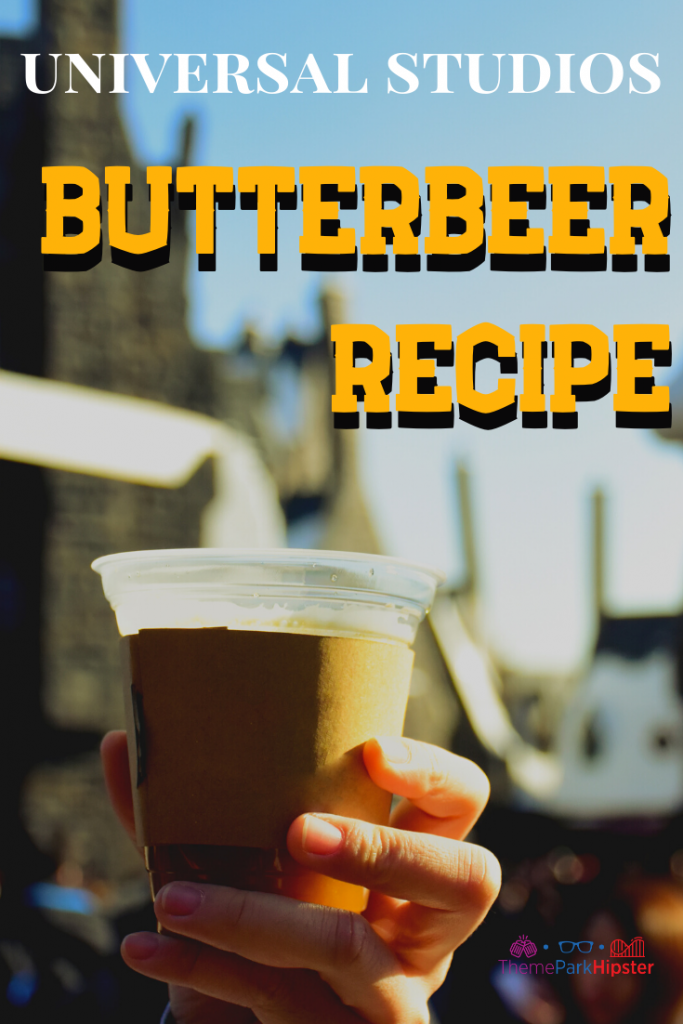 Have you ever had Butterbeer? If so, let us know in the comments section below.
---
If you enjoyed this article, then you'll love these:
NikkyJ
(Original Article Date: May 19, 2014/Updated November 27, 2019)