*Disclaimer: for the true Harry Potter fan.*
"You're a wizard Harry!"
This line is very familiar to the fans of JK Rowling's Harry Potter series. Those few words spoken by our favorite half-giant led us on a seven year adventure of magical triumphs and divine destinies, all starting in Diagon Alley. I know as a fellow Potter fan I've imagined walking the famous alley going from shop to shop and chatting with the citizens of this world. In my mind we'd have passing conversations about the previous defeat of the Chudley Cannons and who was on the cover of the latest issue of Witch Weekly.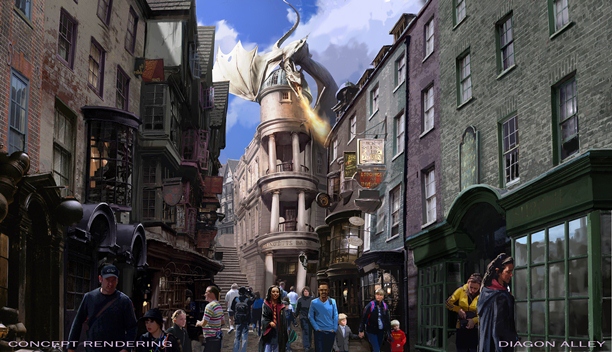 Perhaps we all can remember Harry's awkward pronunciation of D-Dia-gon Alley, which landed us directly into the dark artifacts store of Borgin and Burkes; a storefront on the eerie street of Knockturn Alley. The infamous alley is known to harbor shady witches and wizards conducting suspicious dealings with canines and other shadowy creatures.
Some may say that frequent thoughts, such as those above, categorize us Potterheads into the group of admirers addicted to Diagon Alley. I would rather disagree, but while pondering such accusations I came up with reasons why I might be an addict to Diagon alley. I would like to know if any of this sounds like you.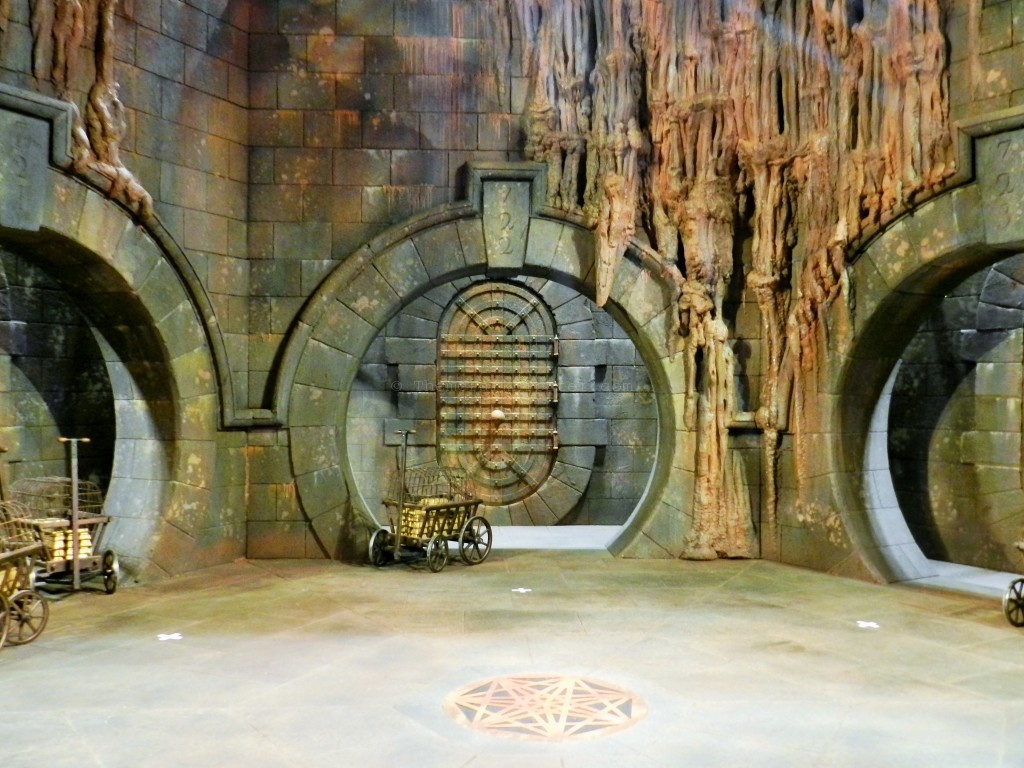 10 Signs You're Already Addicted to Diagon Alley:
You have your family heirloom waiting to be deposited into Gringotts, the wizard bank! No safer place. Not one…besides Hogwarts of course.
You feel the need to stop by and chat with Doris Crockford and give Dedalus Diggle a hand shake in the Leaky Cauldron before making your way through the magical brick wall into Diagon Alley.
You want to talk Mr. Borgin down on the price for the Hand of Glory. After all, it's old, withered, and has been sitting on the shelf collecting dust for years.
You will be the first in line at Flourish and Blotts to have your copy of Magical Me and Holiday with Hags signed by Gilderoy Lockhart.
You have already made a shopping list complete with a set of Peruvian Instant Darkness Powder, nine Nosebleed Nougats, and a dozen of Decoy Detonators to purchase from Weasley's Wizard Wheezes.
You have staked out the perfect apartment above the Magical Menagerie shop and you want Dolores Umbridge to decorate it.
Your appointment with Madam Malkin for a custom robe fitting has already been scheduled seven months in advance.
You view the ride on the Knight Bus with Ern as a bucket list item ready to be conquered!
You have declared yourself the official ice cream connoisseur, making it your duty to taste every unique flavor at Florean Fortescue Ice Cream Parlor.
You're hoping Universal will allow you go ahead and book your room (room eleven to be precise) at the Leaky Cauldron…well at least for one night because you're a true wizard stuck in this muggle world!
If your smile is as wide as mine and you can say yes to at least three, then you're probably already addicted to Diagon Alley. Although the severity of your addiction may not be as deep as mine, we may both need an unwanted intervention.
NikkyJ