Do you think you are ready to ride the tallest freestanding drop tower in North America? Then Falcon's Fury Busch Gardens Tampa is the experience that you must do!
Here you'll dive down fast, experiencing what it would feel like to be a Falcon pouncing on its prey in the ultimate Busch Gardens thrill ride.
You shouldn't be surprise to hear how much thrill ride junkies love the free-falling sensation on Falcon's Fury.
As for me, one ride was enough, but we'll talk about that later in this article.
Let's go through everything that makes this Florida drop tower incredible!
THIS POST MAY CONTAIN AFFILIATE LINKS. PLEASE READ MY DISCLOSURE FOR MORE INFO. Thank you!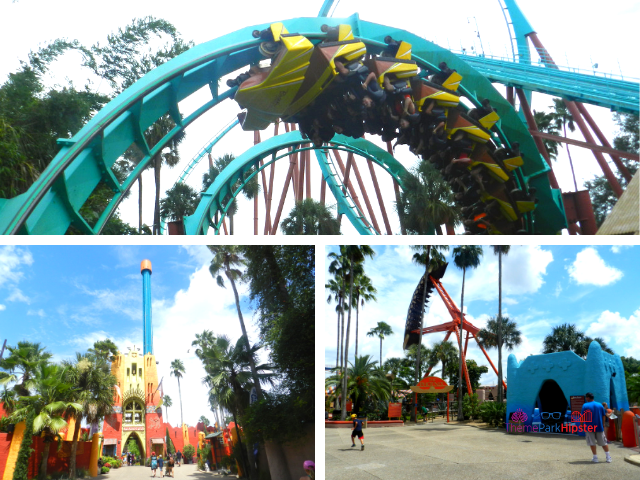 Falcon's Fury Busch Gardens Tampa Ride Guide
1 – Learning the Falcon's Fury Busch Gardens Tampa History
Falcon's Fury at Busch Gardens Tampa opened in September of 2014. The September grand opening date was not originally the planned date, but as with any project things do happen that push deadlines up.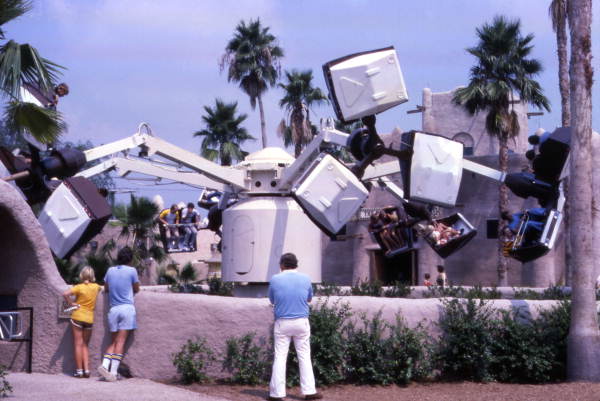 In the summer of 2013 the classic Busch Gardens attraction, The Sandstorm, was announced by park officials that it would be closing.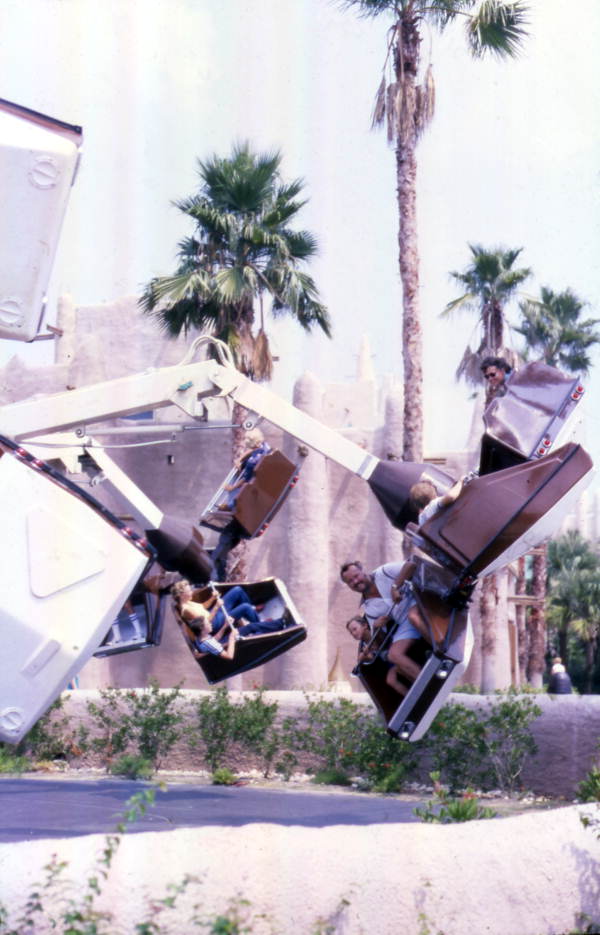 Since Sandstorm was a traditional carnival flat ride, many fans did not care that it was leaving.
It was then leaked that a possible attraction would be coming to Busch Gardens based on trademark filings with the names, Dessert Dive and Falcon's Fury.
No one knew which one Busch Gardens would choose, but researchers did find out that it would be a freestanding drop tower based on the leaked blueprints found online.
Busch Gardens then confirmed the rumors that had been circulating with an official announcement on February 28, 2014.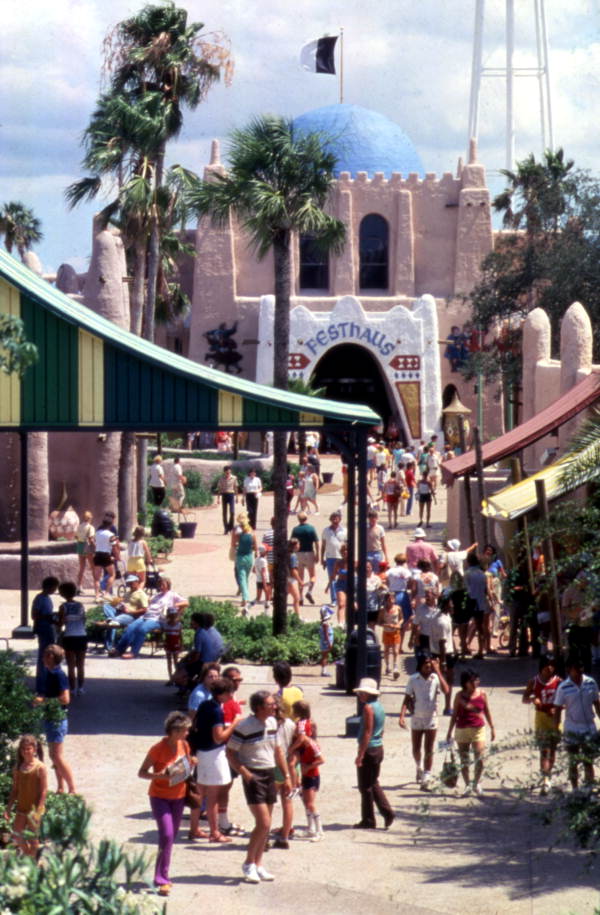 A May 1st opening date was given to the public along with announcing the complete renovation of the Timbuktu area of the park.
Timbuktu would be set to change over to a land called Pantopia in preparation for the new Intamin drop tower, Falcon's Fury.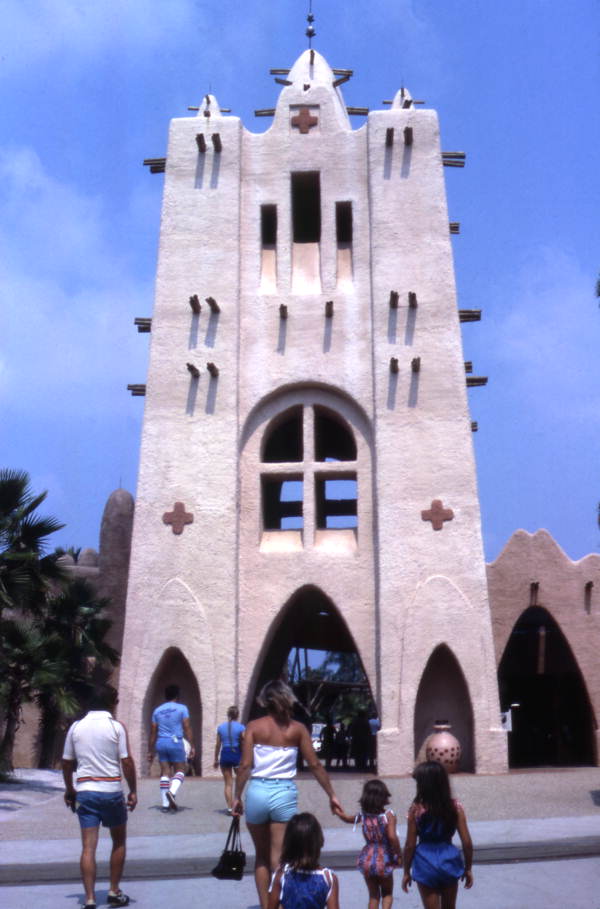 May 1st came and went with no media event and no grand opening. There weren't even ride tests going on and you could still see the seats covered in wrapping paper.
Falcon's Fury Construction Video Update
Falcon's Fury Construction Update At Busch Gardens Tampa Florida!!! (3.20.14)
With so many rumors flying, Busch Gardens had to make an official statement:
"Due to a delay in the fabrication of key component parts, neither the manufacturer nor Busch Gardens are able to complete the lengthy testing processes needed to open the ride to the public." 
Busch Gardens then stated that Falcon's Fury would open in late summer of 2014; however, summer passed quickly in Florida and the ride still didn't look like it was ready for even a soft opening period.
The Pantopia renovation was completed during the summer of 2014 and the colorful vibe and new theme park cuisine was a great draw for guests to that section of the park.
The only problem…
…the main attraction was still not open.
Then in early August of 2014, Busch Gardens executives and park employees began testing the ride and on August 16, 2014 soft openings of Falcon's Fury was available to the public.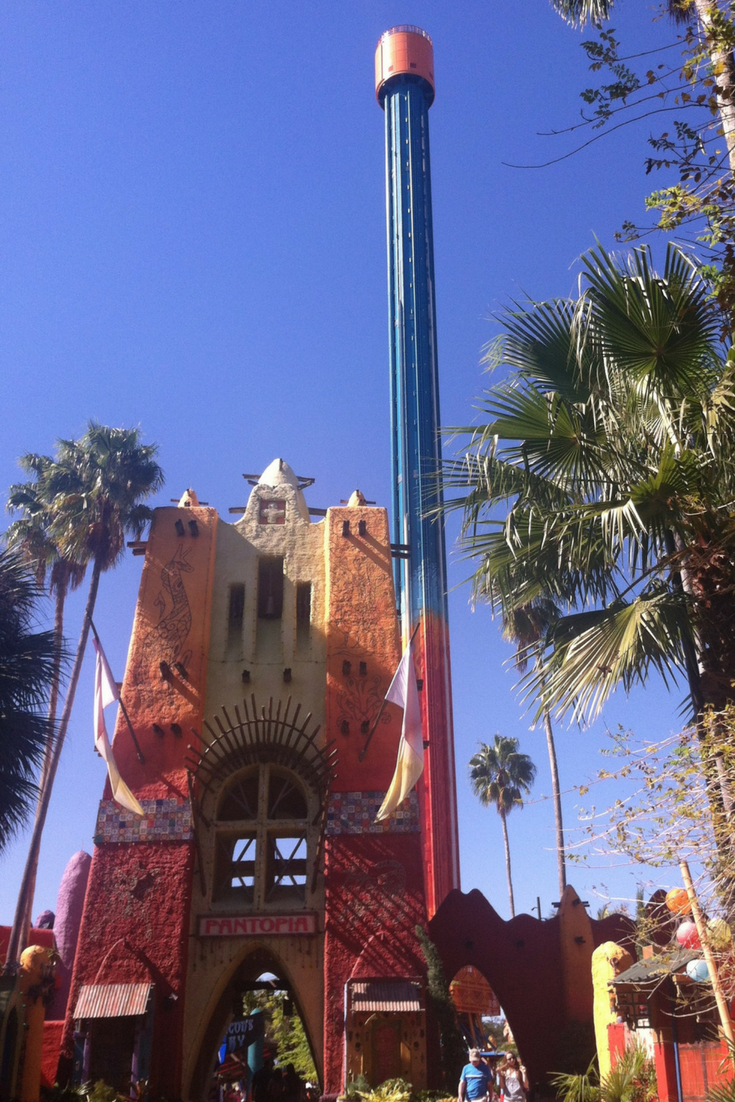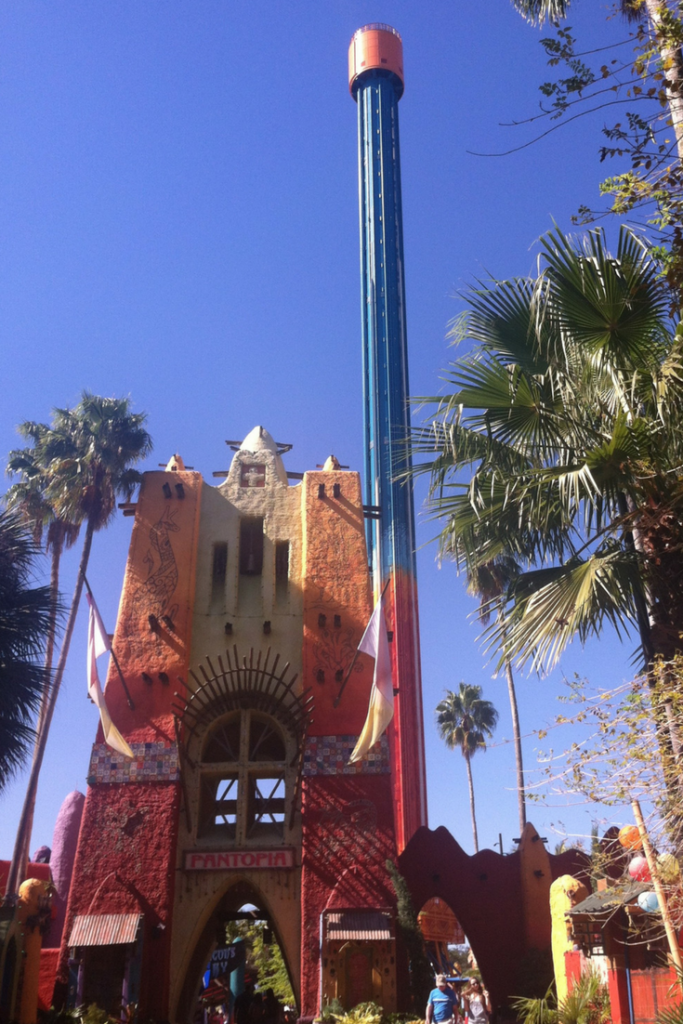 2 – Exploring the Queue
While waiting for Falcon's Fury, you'll be tempted to walk right out of line as you hear the screams and watch the victims fall fast at each release of the drop tower.
Once you're settled inside the queue, you'll notice a few coverings meant to block as much of the ride as possible, making the anticipation for the ride that much higher.
I almost walked away because it was too painful for me to wait for my turn on Falcon's Fury.
The queue is pretty basic with maze-like carousel lines and fans to keep you cool.
Once you get to the front of the line, a Busch Gardens team member will send you through a circle, either left or right, then you're quickly strapped inside of your seat.
Hipster Power Tip: The wait time for Falcon's Fury is the lowest in the morning since it's near the back of the park. Try to ride it around early to late morning of your day.
You can experience this crazy ride on your next trip to Tampa. While in Tampa, be sure to see the other top attractions, aquariums, and museums for one price.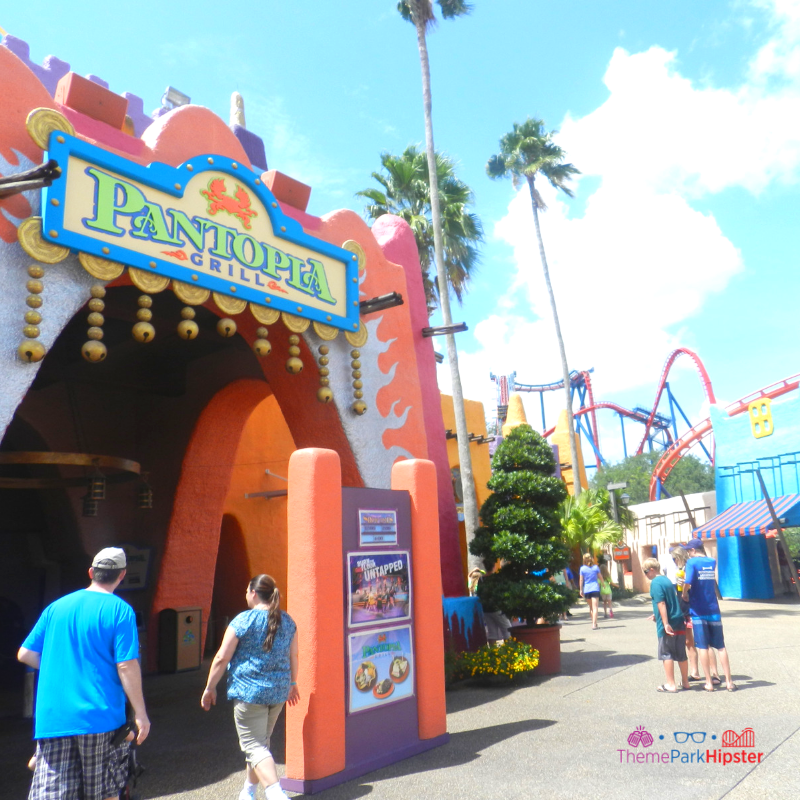 3 – Uncovering the Falcon's Fury Busch Gardens Tampa Layout
If you're like me, then you want to know what you'll be getting yourself into when experiencing this unique Florida drop tower.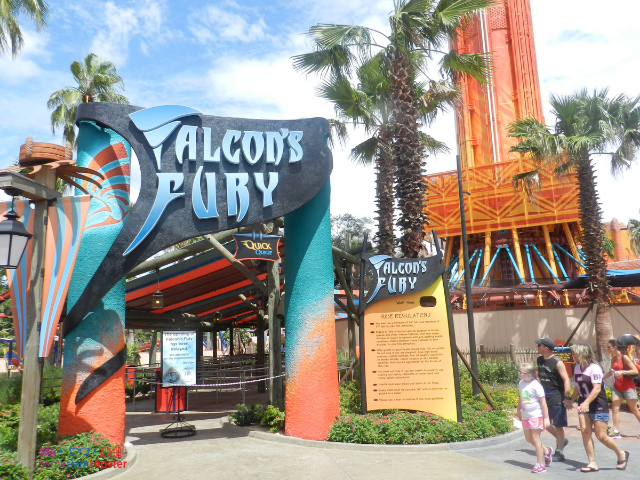 Let's go through the ride layout of Falcon's Fury:
A team member tightly straps you in
You begin to ascend slowly to the top with speed increasing as you get closer to the highest point
The ascending speed begins to slow down once you near the top
You are now super high…. I mean like scary high…335 feet from the ground high…
The ride pauses and the anticipation becomes paralyzing as you view many of Tampa's major landmarks from the sky
Falcon's Fury seats then begin to tilt forward, allowing you to face directly towards the ground
You sit there for what feels like eternity staring facedown to the ground
Then out-of-nowhere you're released and begin plummeting back to Earth going 60 miles per hour
Halfway during the drop the magnetic brakes and the ride pistons began to work together to slow the drop and tilt you back
You hear a unique roar as the seat is put back into the proper position
Watch the Complete Falcon's Fury Busch Gardens Tampa HD Video Below
Attractions hosts dive face-first on Falcon's Fury at Busch Gardens
There you have it.
You have officially experienced Busch Gardens Tampa's Falcon's Fury!
4 – The Unique Falcon's Fury Busch Gardens Tampa Carrier
Right before you drop into the depths of the earth at 60 mph, your carriage gives you an epic view of Tampa, Florida.
Other unique features on Falcon's Fury are the oversized pistons that are attached at the top of each 4-seat carriage that helps with the tilting of the seats.
The carrier on Falcon's Fury can also have up to 32 riders per cycle that can be loaded in groups of four.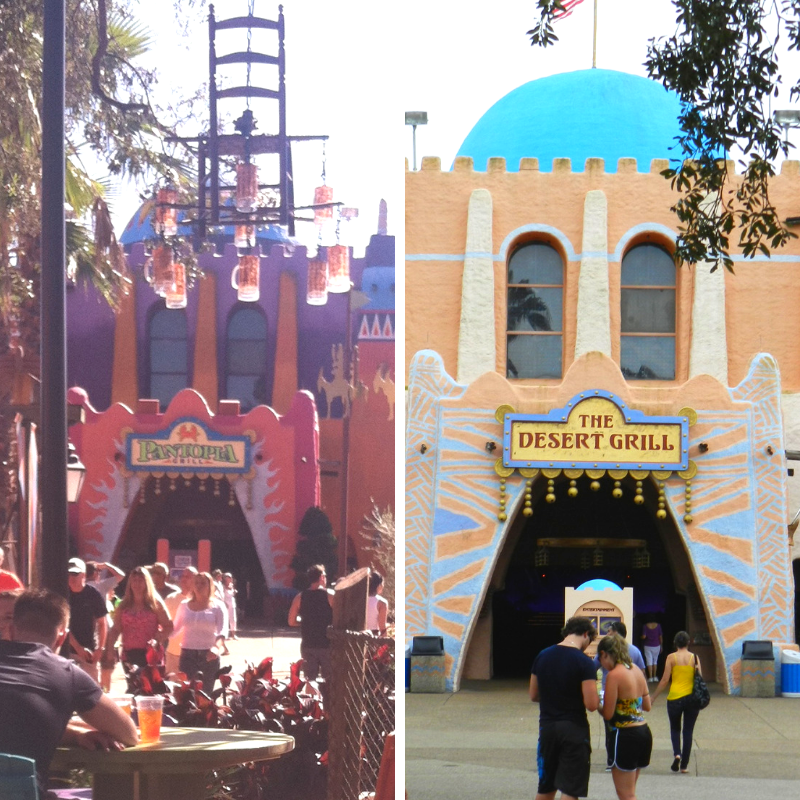 5 – The Amazing Falcon's Fury Busch Gardens Tampa Stats
Before you embark on this freefalling adventure, you should know a few little details about Falcon's Fury.
Falcon's Fury Height
The Falcon's Fury drop tower is 335 feet tall.
How Fast is Falcon's Fury?
As mentioned earlier, Falcon's Fury reaches speeds of up to 60 miles per hour.
I don't want to scare you with all the intense facts, since Falcon's Fury is still one of the smoothest drop towers in the world.
Like a falcon, your 90-degrees experience and heart-pounding drop is one that you must try at least once while visiting Busch Gardens.
Remember: Falcon's Fury Busch Gardens Tampa Height Requirement is 54″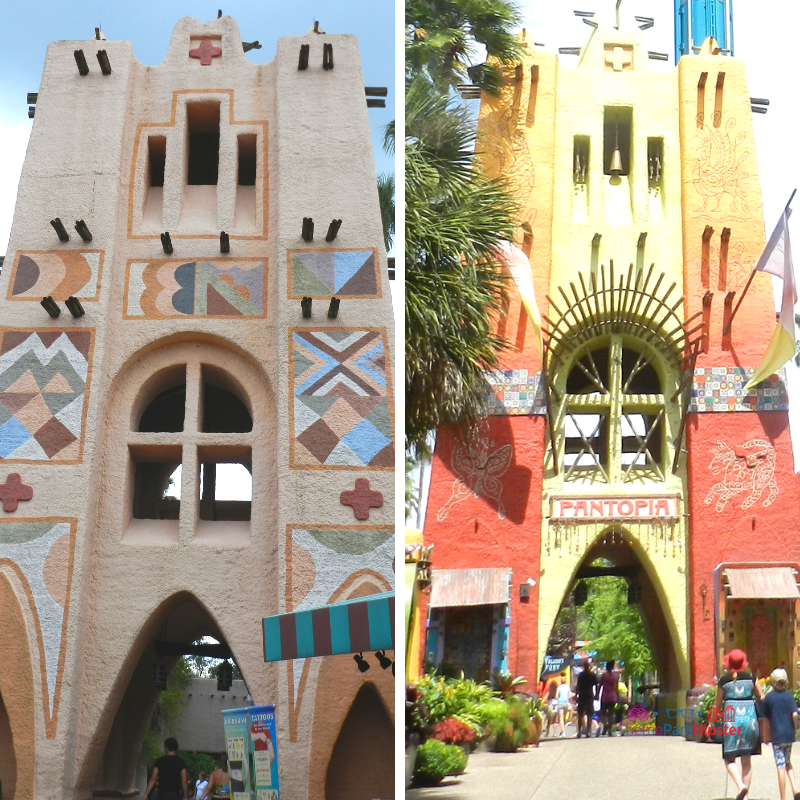 What to Know Before You Go
If you are wearing loose-fitting shoes, you should leave them at the loading platform. Any other loose articles can be placed inside any locker located throughout the park.
Busch Gardens Roller Coasters
Montu
Cobra's Curse
Cheetah Hunt
Kumba
Tigris
Sheikra
What is the tallest roller coaster at Busch Gardens.
Sheikra is currently the tallest roller coaster at Busch Gardens Tampa Bay peaking at 200-feet.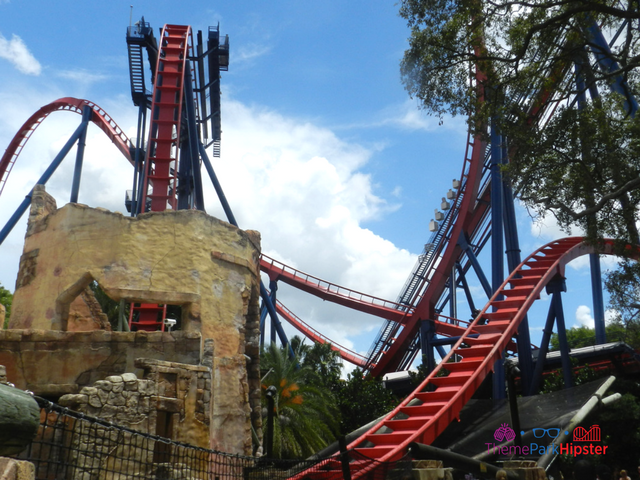 How much are Busch Gardens tickets?
One day admission starting at $89.99
Play & Dine: Busch Gardens Tampa Bay + Eat Free All Day starting at $104.99
Fun Card Pay: For a Day, Get All of 2019 at Busch Gardens plus Adventure Island FREE starting at $99.99
Tampa Bay CityPASS: Attractions include: Busch Gardens® Tampa, The Florida Aquarium, Tampa's Lowry Park Zoo, Clearwater Marine Aquarium and Chihuly Collection presented by the Morean Arts Center OR Museum of Science & Industry (MOSI). $107.00
What time does Busch Gardens open?
Busch Gardens usually opens at 10:00 a.m. and closes at 6:00 p.m.; however, during the peak summer days the park may be open until midnight.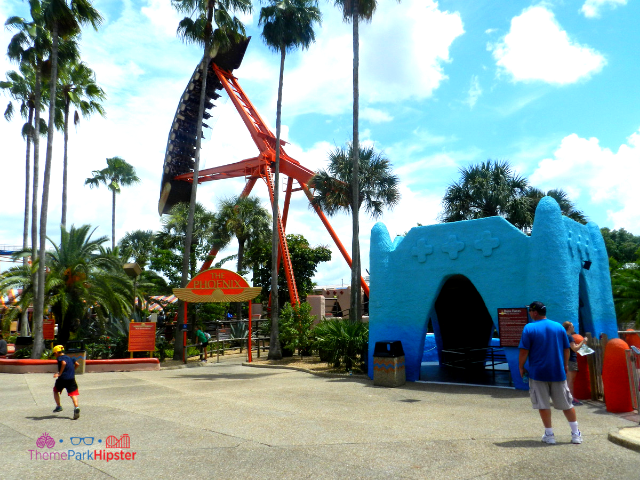 My Honest Falcon's Fury Busch Gardens Tampa Review
Although Falcon's Fury is not my favorite attraction at Busch Gardens, I still think that it's one you should experience if you're into thrill rides.
You may love the sensation of facing the ground with all of your body pressing against the harness or you may hate it.
For me, the anticipation made my heart pound so hard that I thought it was going to leave my chest.
There's also no bad seat or view on the ride.
You also will feel super secure inside your seat, even though there is nothing that secures your ankles or legs.
It's hard to describe the feeling you get when you're looking down at the ground below you…
…I can't even begin to put it into words.
No matter what I say to you, you just have to experience it for yourself.
Or you can take the description of the Director of Design and Engineering at Busch Gardens, Jeff Hornick. He stated:
"This is the closest experience to skydiving without jumping out of an airplane."
Besides being extremely terrifying to me, one of the only features that I did not like was the quick slowdown towards the end.
It comes out of nowhere in the midst of your screams.
I guess I love the way Disney does it on Tower of Terror and I was expecting to have that same experience.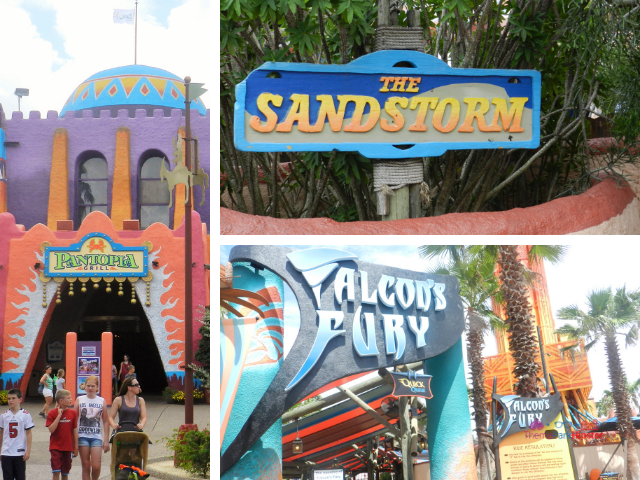 Overall, I personally like Falcon's Fury and I believe that it is the perfect attraction for the vibe of Busch Gardens Tampa.
Don't forget that you can experience this record-breaking freefall on your next trip to Tampa. While in Tampa, be sure to see the other top attractions, aquariums, and museums for one price.
Final Thoughts
Having a freestanding drop tower is a welcomed attraction to Busch Gardens and the Florida theme park environment. I highly recommend riding it on your next visit to Busch Gardens Tampa, but I wouldn't wait any longer than 35 minutes for it.
When you get to the top of the ride, embrace the suspense and take in the fabulous views of Tampa.
I have only been on Falcon's Fury once, but it is an experience that I will always remember….
…both the good and bad side…
When I think about Falcon's Fury, all I can remember is the pure fear of being soooo high in the sky.
Don't get me wrong, it is a lot of fun.
You just have to push through the fear and you'll walk off…or wobble off with joy!
If you love any other type of thrill ride, then you'll fall in love with Falcon's Fury at Busch Gardens. It's a world-class attraction that will continue to delight theme park enthusiasts for many years to come.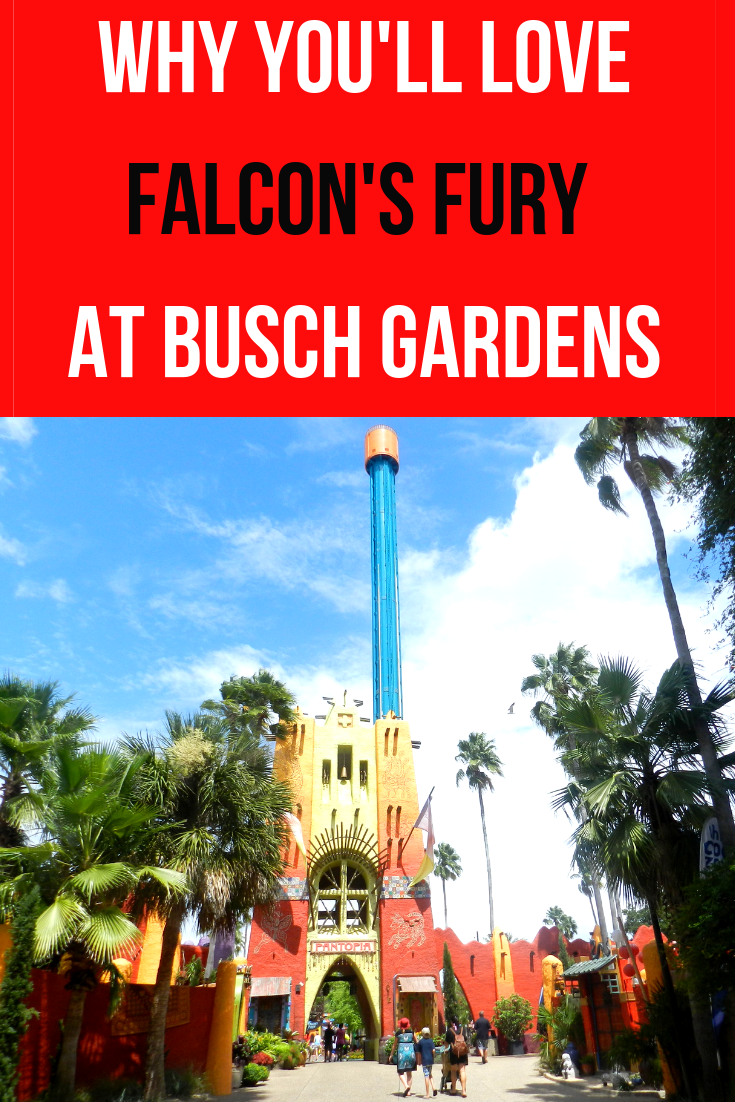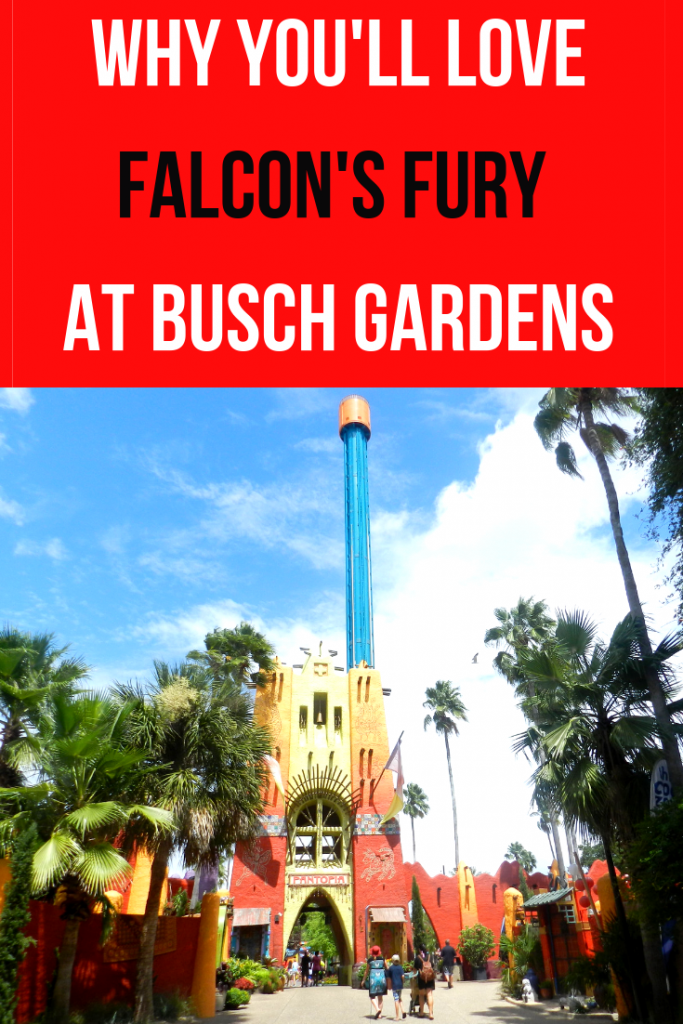 Have you ever ridden Busch Gardens Falcon's Fury? If so, what was your favorite part of the ride? Let me know in the comments section below.
You can go ahead and read the top Busch Gardens Tampa Must Do's here or if you're more of a podcast person, then you can listen here.
Book your next trip at Busch Gardens Home2 Suites by Hilton here!
---
If you enjoyed this article, then you'll love these:
Until next time, Happy Park Hopping Hipsters!
NikkyJ