Theme Park Food Highlight: Cletus' Chicken Shack
We're taking it to the south for this week's Best Thing I Ever Ate series! I'm a southern theme park gal whose roots are in central Florida.
When we eat, we eat and it becomes more like a spiritual experience than a moment of must have sustenance.
It's no wonder that Cletus' Chicken Shack over at Universal Studios Orlando has my foodie heart with its savory Chicken and Waffle sandwich.
THIS POST MAY CONTAIN AFFILIATE LINKS. PLEASE READ MY DISCLOSURE FOR MORE INFO. Thank you!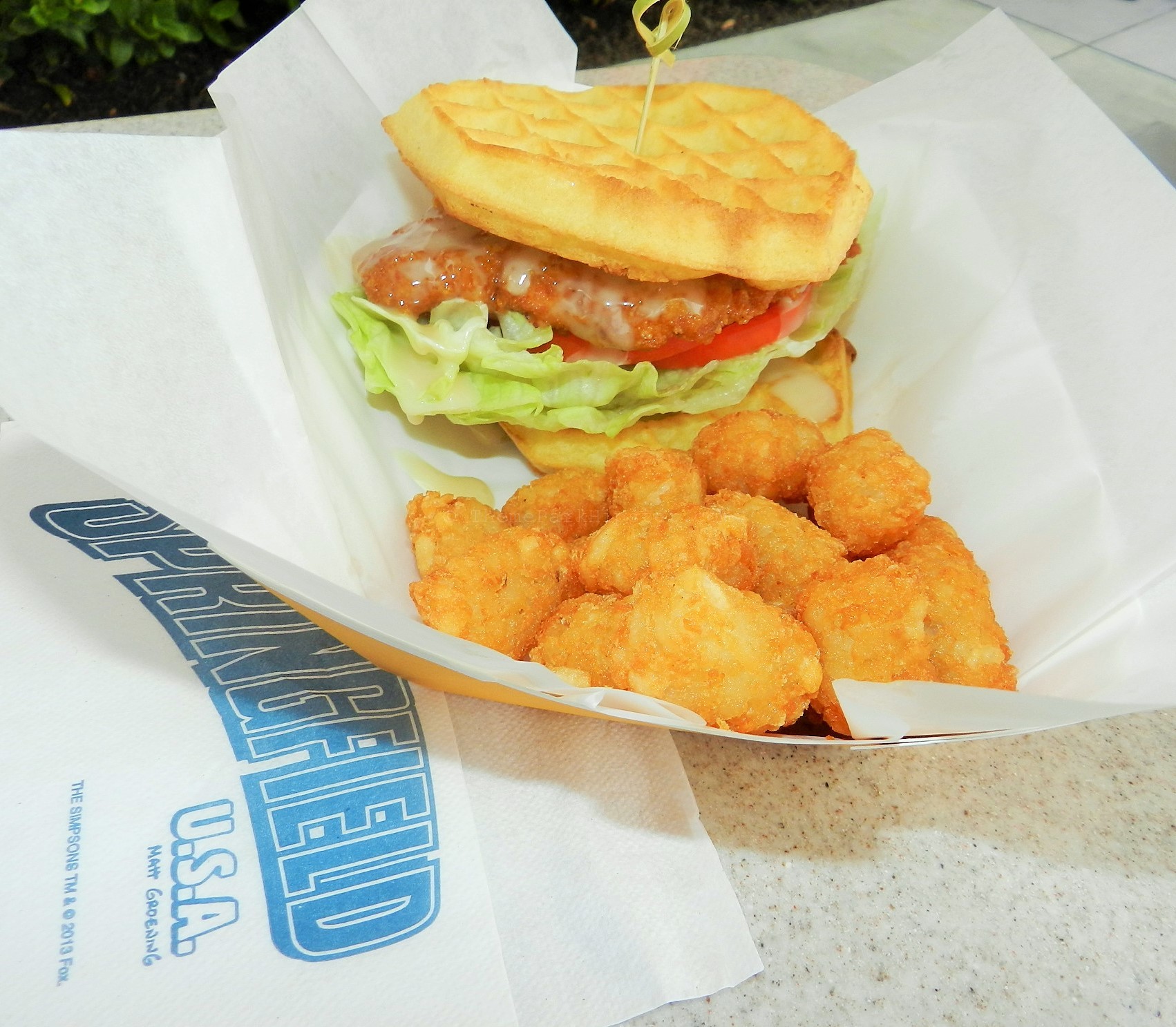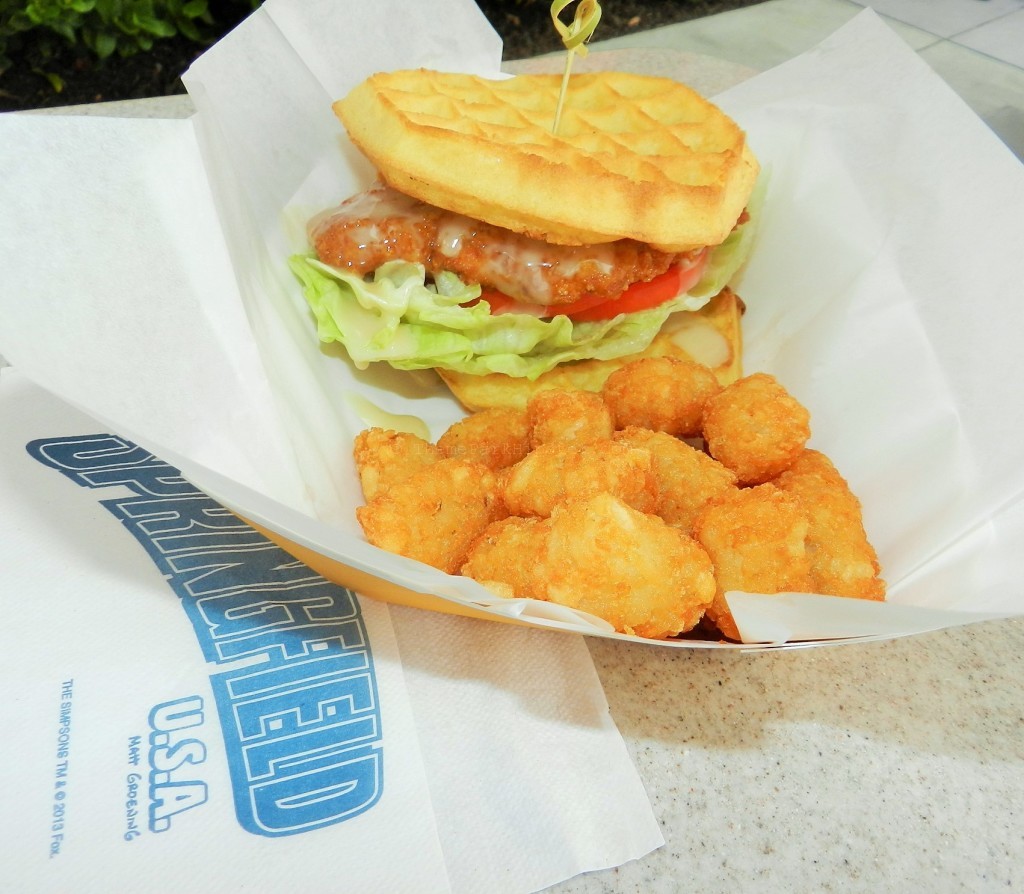 Chicken & Waffle Sandwich
This theme park take on a southern classic hit it out of the park for me. The crispy, golden chicken breast was sandwiched between two small waffles with fresh, crunchy iceberg lettuce, a tomato slice, and a maple syrup based mayo sauce.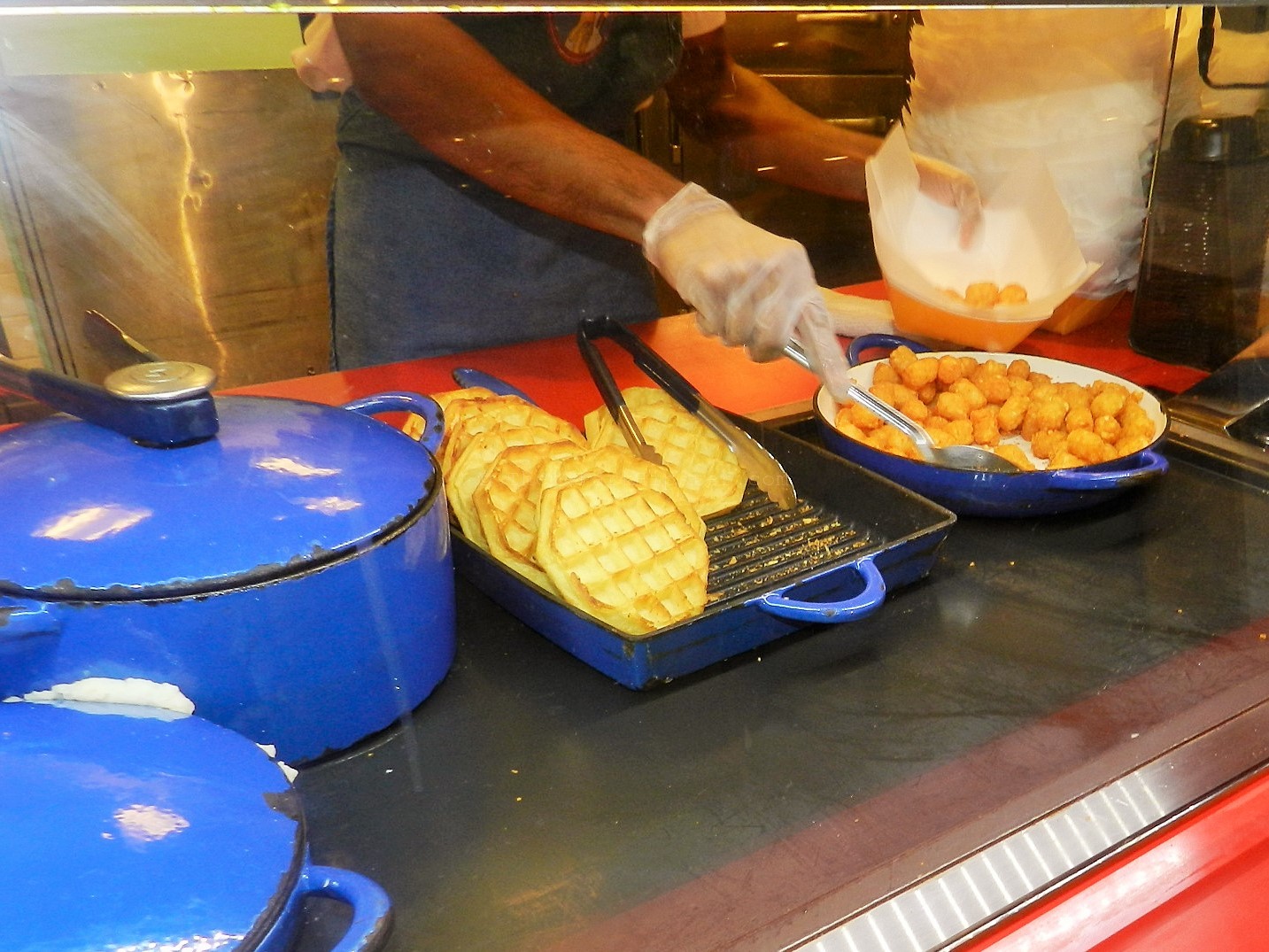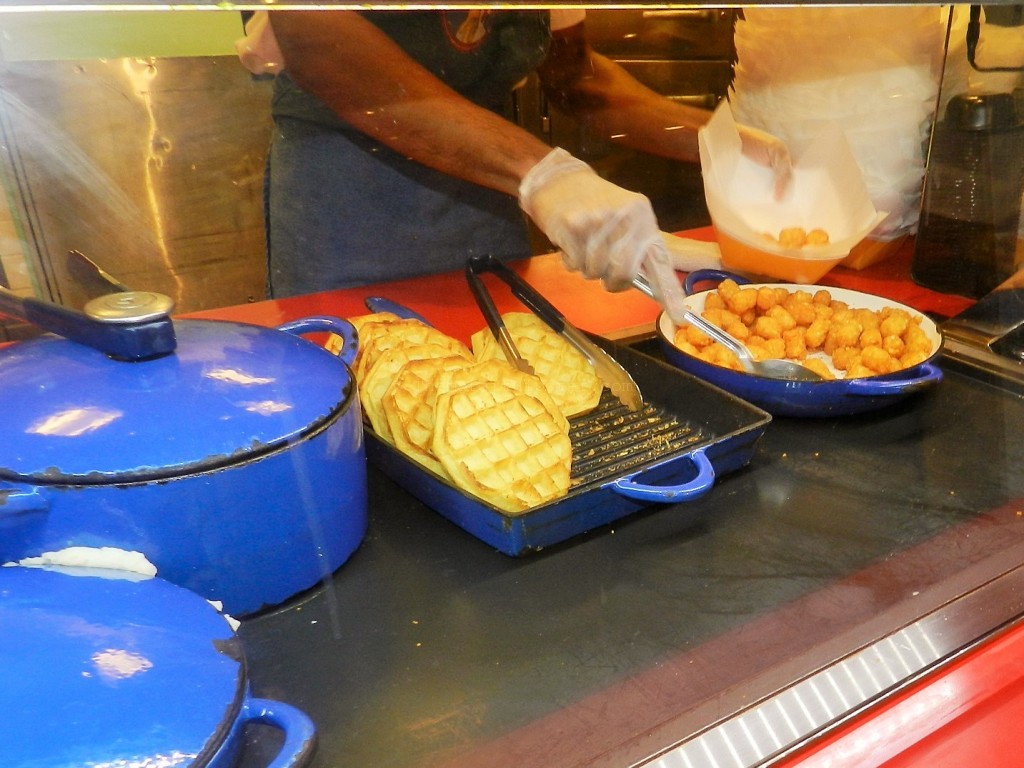 The sweet and salty combination was so intoxicating and well put together that it made me forget I was even eating food from a popular theme park such as Universal Studios.
Hipster Power Tip: Ask for extra maple syrup mayonnaise on the side to kick your sandwich up a notch!
Cletus' Chicken Shack Menu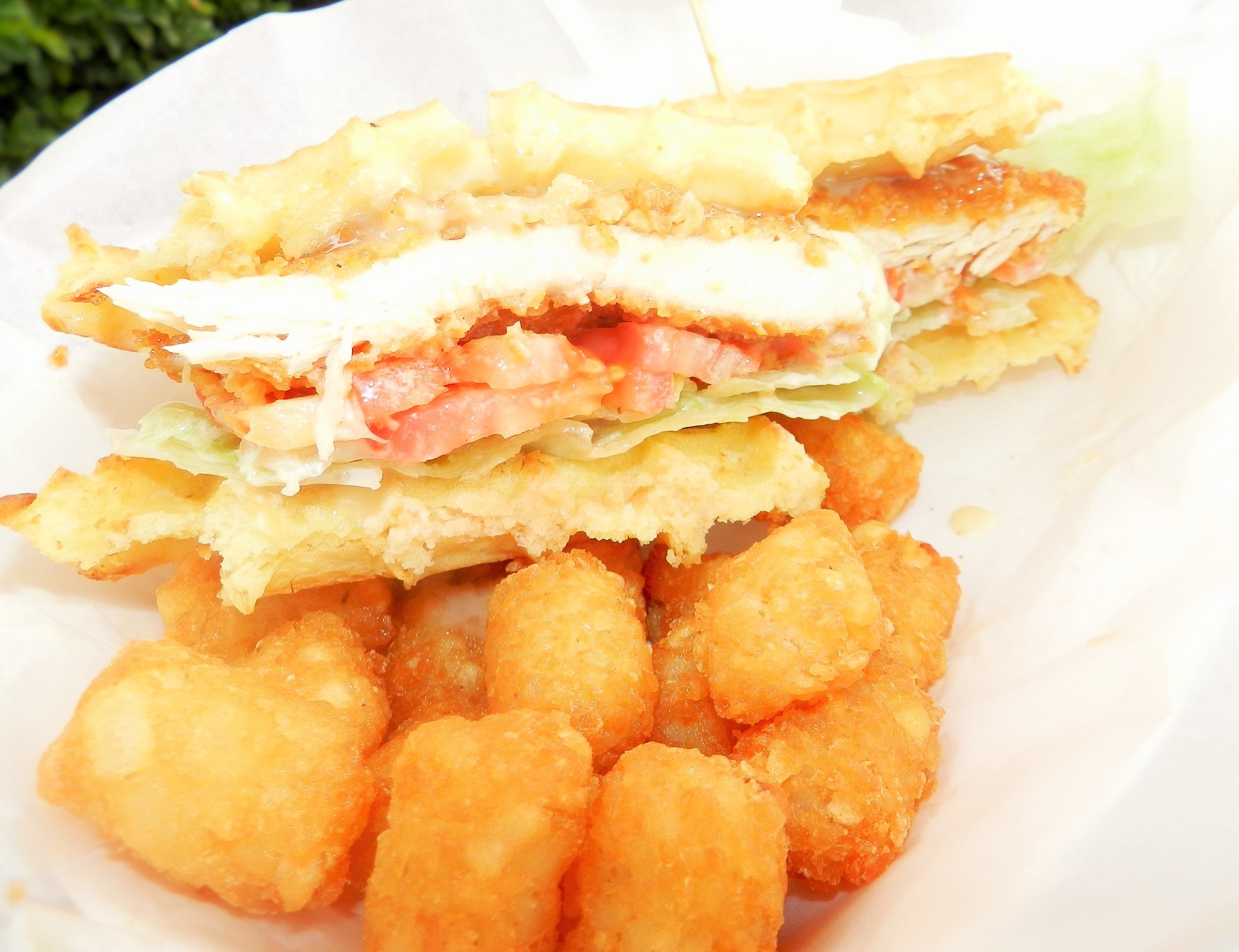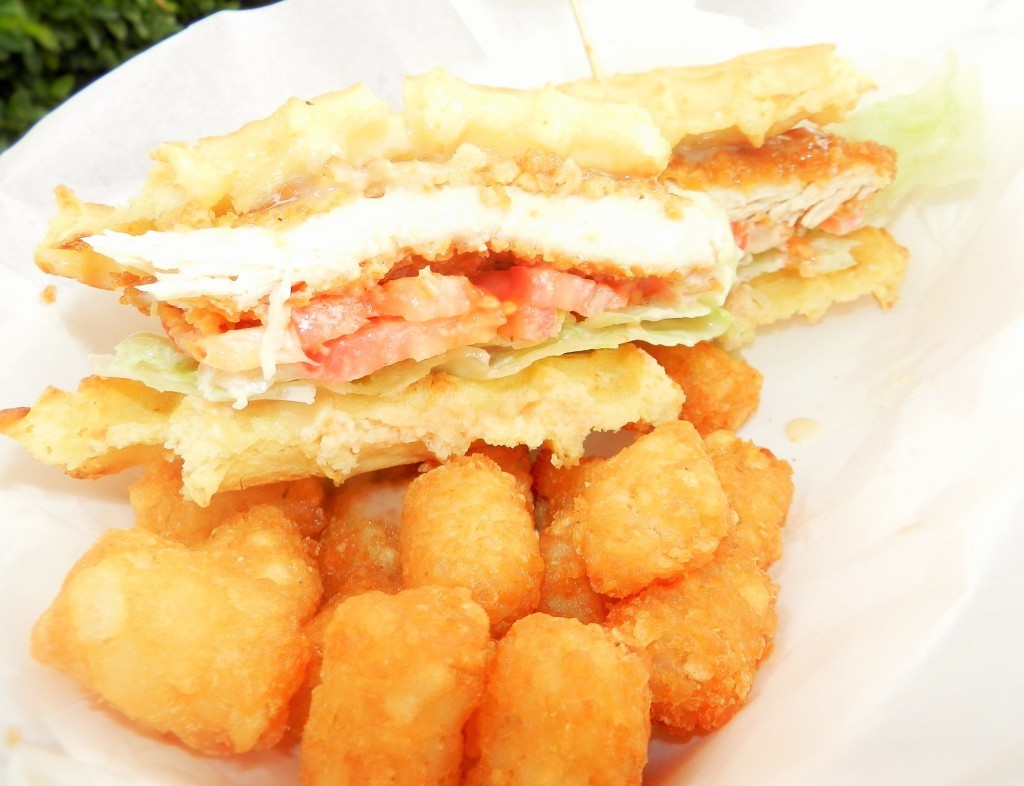 Entrees
Chicken & Waffle Sandwich Double battered, extra crispy fried chicken breast between two waffles with maple syrup mayo, and tater tots
Double Batter Chicken Platter Corn flake crusted, battered fried chicken with mashed potatoes, corn on the cob, and coleslaw
Chicken Arms Choice of Buffalo or barbeque chicken wings with bleu cheese, celery and tater tots
Chicken Thumbs Fried chicken tenders with tater tots and choice of barbeque sauce or honey mustard
Thrilled to be Grilled Chicken Sandwich Grilled chicken with lettuce and tomato on a specialty bun with tater tots
Beverages
Fountain Beverages Coca-Cola products
Buzz Cola
Milkshake 100% "Mammal Milk" (Chocolate or Vanilla)
Simpsons Land at Universal Studios – Springfield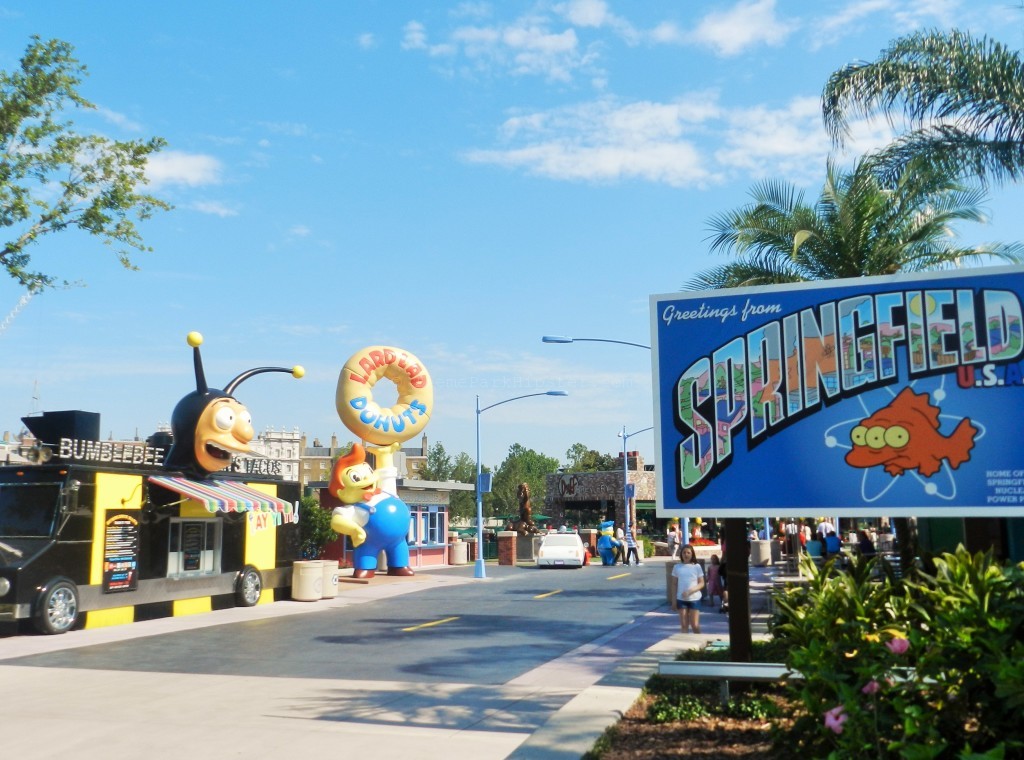 The Simpsons inspired restaurant can be found in the Springfield area of the park next to Moe's Tavern.
The Springfield section has officially been around since the summer of 2013 and has quickly become a fan favorite since its arrival. It makes you feel as if you've been placed directly inside of America's favorite city as a real tourist.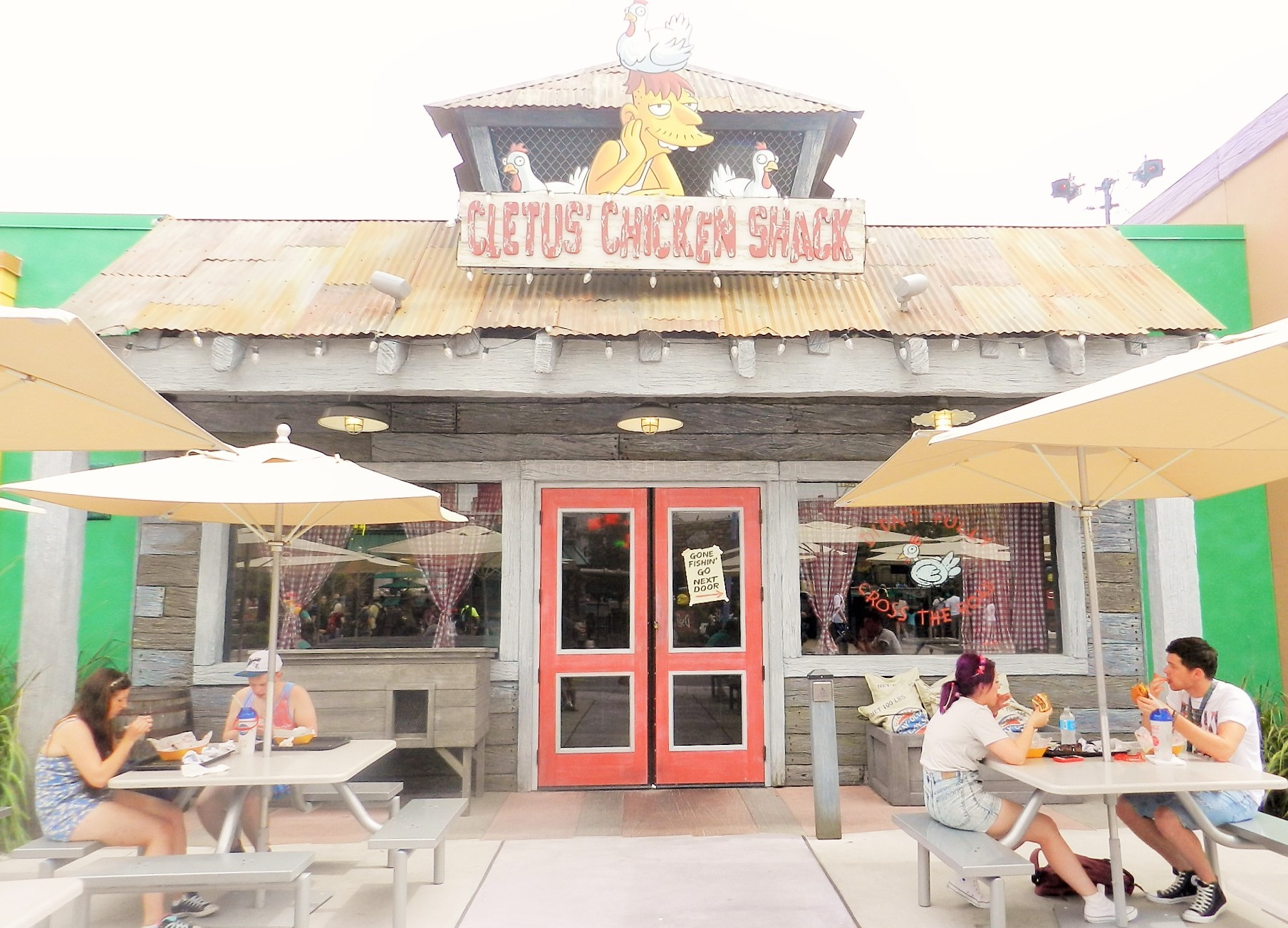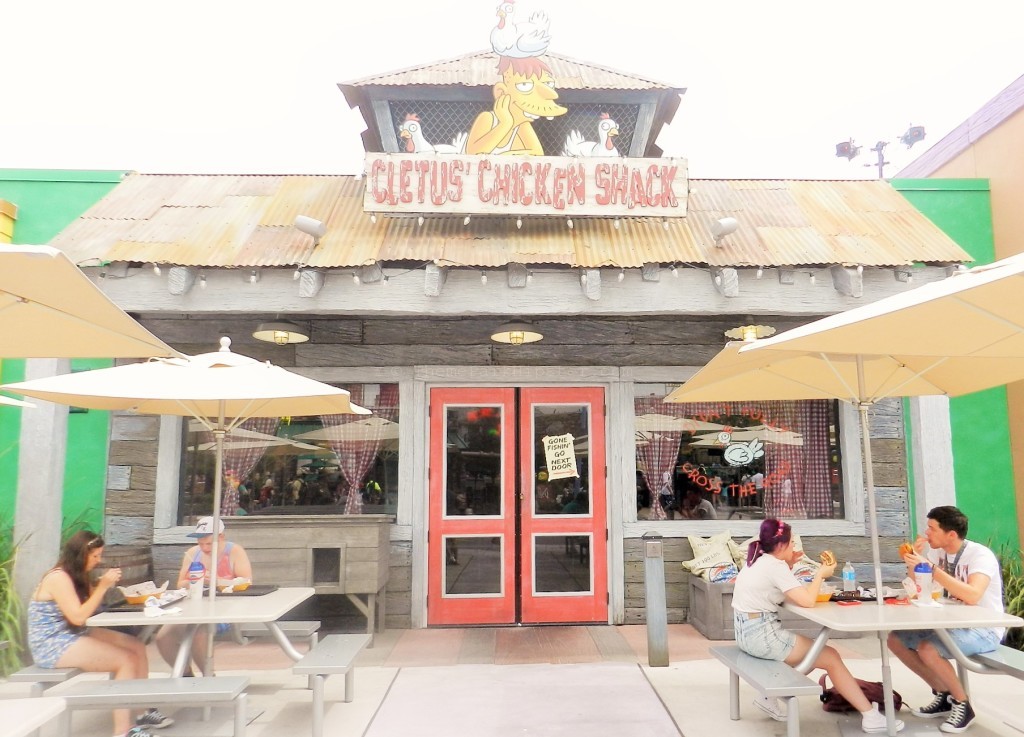 You'll also get to discover all the incredible places mentioned throughout the years of the cartoon franchise.
What to Know Before You Go
Before you make your way out to Universal Studios, you may have a few questions that you need answered to make your trip go perfectly.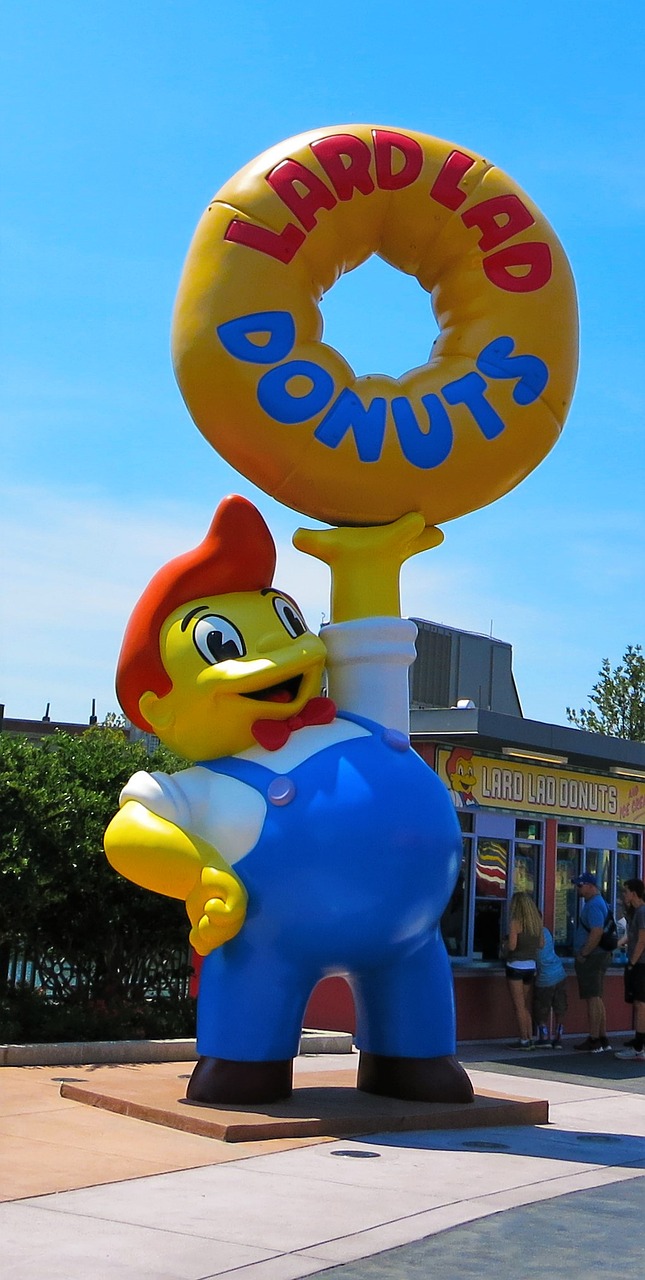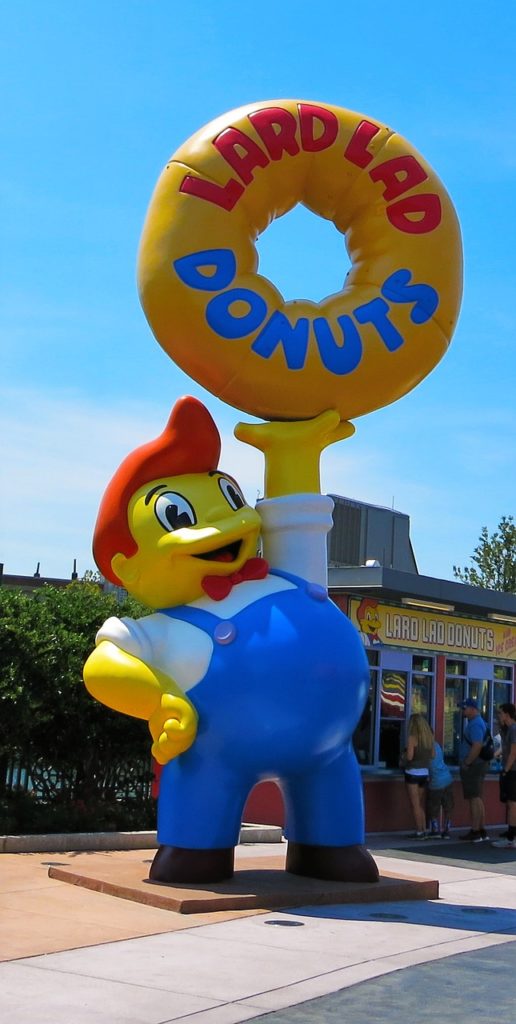 Your first question may be:
What's the best itinerary for Universal Studios Orlando?
You'll want to save time on your Universal Orlando trip, so you must have a game-plan to save time and see the most popular attractions.
You can grab your FREE Universal Orlando Resort Guidebook below!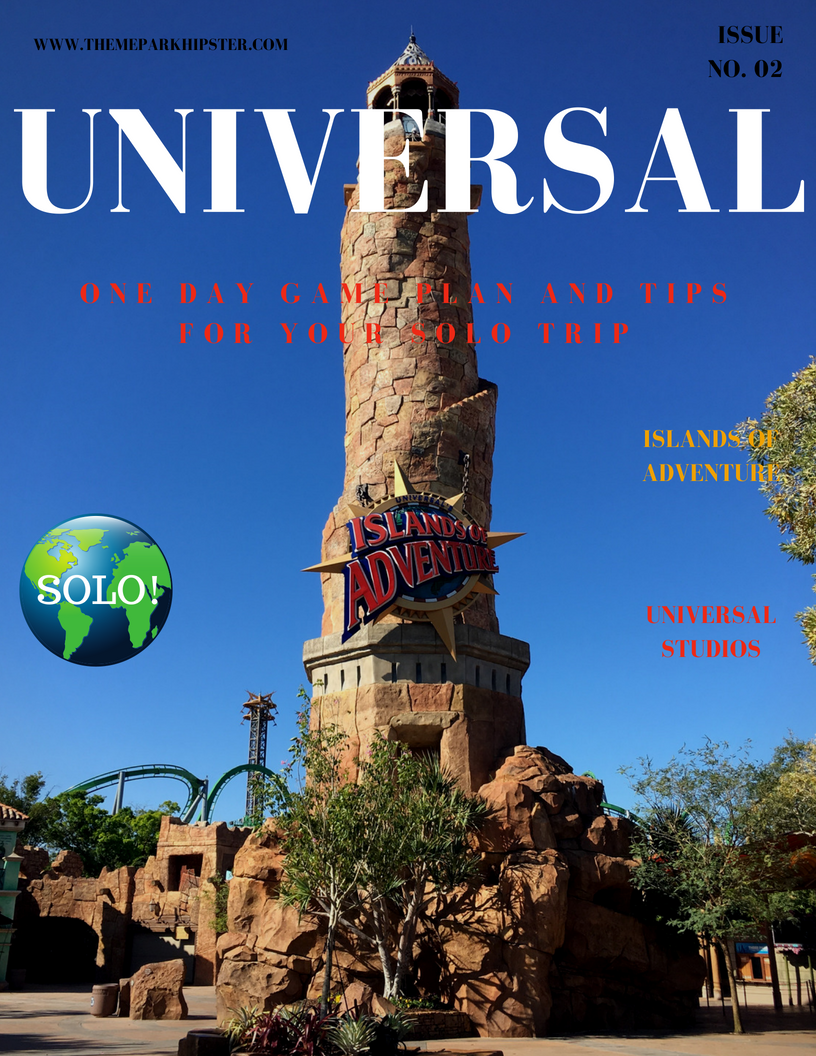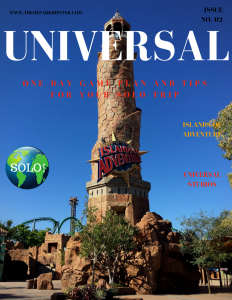 More questions you may have are:
What time does Universal Studios open?
Universal Studios Florida is open 365 days a year from 9 a.m to 6 p.m. in the regular season.
Hours may change based on the busyness of the park.
Read the best days to go to Universal Studios Florida here!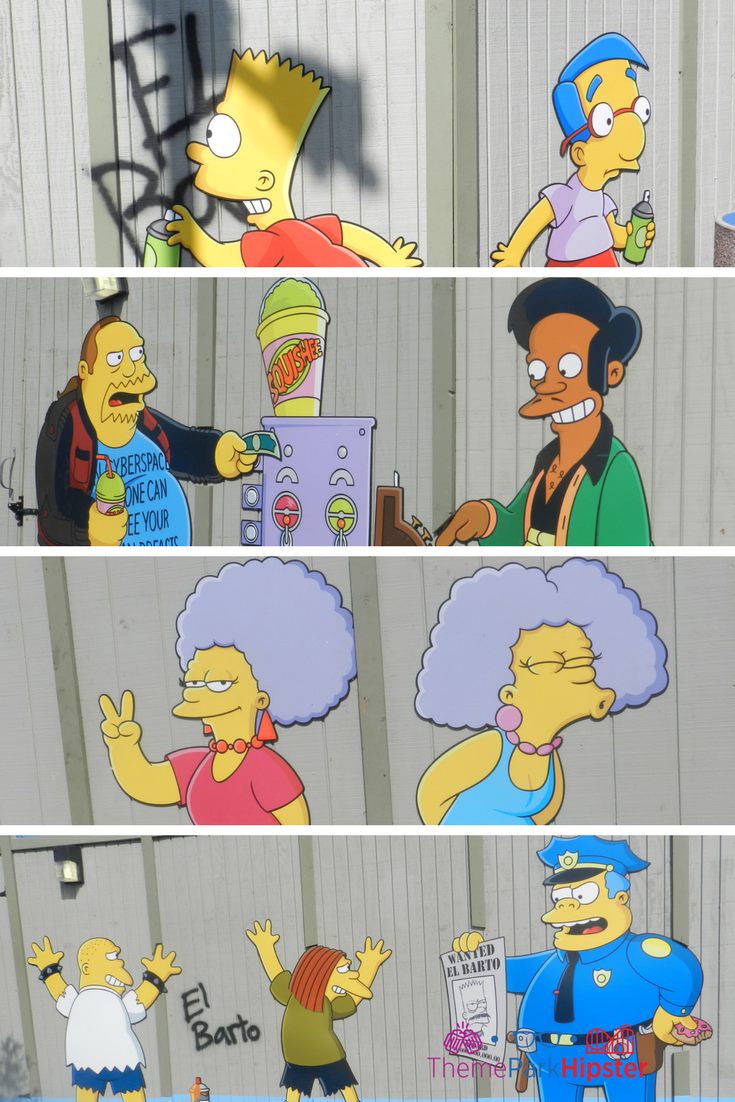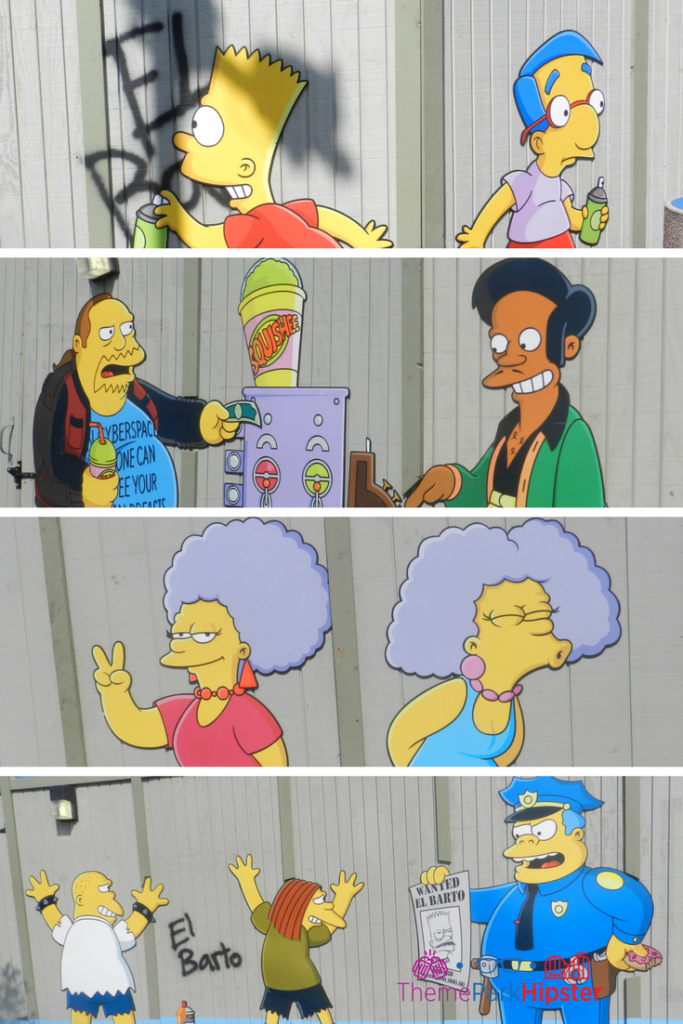 How much does it cost to go to Universal Studios in Florida?
The cost of admission starts at $125 (prices subject to change), but I like discounts so I use Undercover Tourist to find cheap Universal Studios tickets.
What should I do first at Universal Studios Orlando?
One of the best Universal Studios Orlando tips that I can give you is to start at Diagon Alley first.
This Harry Potter-inspired area will fill up quickly making the line for the two attractions (Escape from Gringotts and Ollivanders wand experience) extremely long.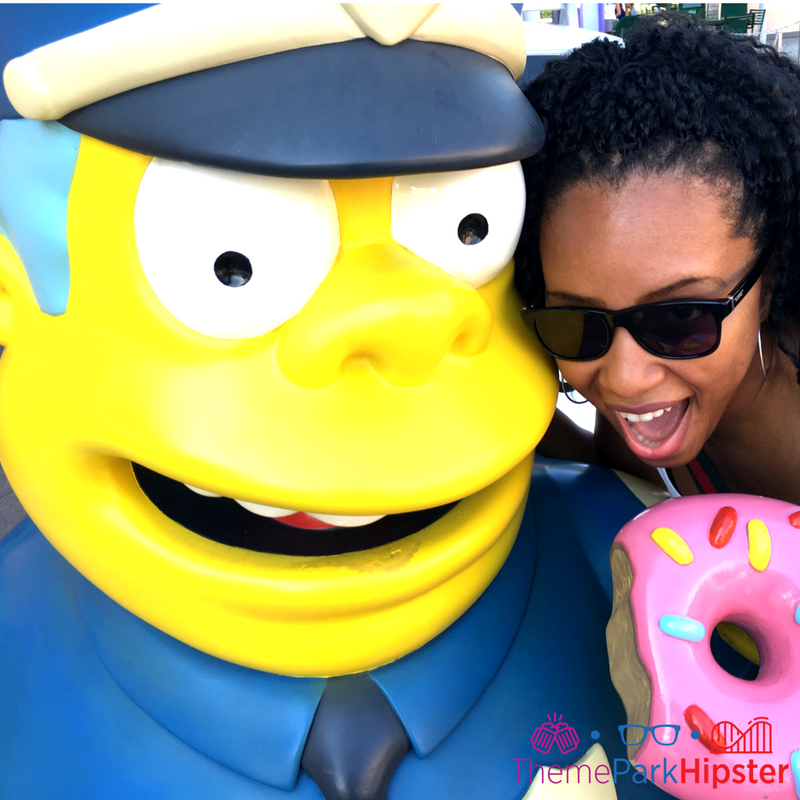 Final Thought on Cletus' Chicken Shack
The next time you make your way to Universal Studios Orlando be sure to try Cletus' Chicken and Waffle sandwich. This delicious dish is this month's Best Thing I Ever Ate.
It will be money well spent and if you are a Passholder you will be able to receive a 10% discount on the purchase as well.
Have you ever ate at Cletus' Chicken Shack? If so, what was your favorite dish? Let us know in the comments section below.
---
If you enjoyed this article, then you'll love these:
Are you planning a Universal Orlando vacation soon? Read the Universal Vacation Planning Guide for your next dream trip!
Until next time, Happy Dining Hipsters!
NikkyJ
(Original Article Date: October 8, 2014/Updated October 118, 2019