Today I have a real treat for you— we are going to go over everything you need to know for a solo Disney trip!
Listen Episode 33 Below on to How to Do Disney Solo
There are so many tips online about doing Disney as a family, as a honeymoon, and even as a large reunion. There's hardly anything out there for those wanting to do Walt Disney World alone.
Today we'll uncover How to Make the Most of a Solo Walt Disney World Trip:
Ways to plan
How to socialize
Choosing the perfect hotel
Solo Tips
Unique ways to spice up your trip
How to come back home with the best Disney World solo trip report
Disney World Solo Trip Itinerary
Grab your Walt Disney World game-plan cheat sheet for your next solo Disney vacation!
What are the best Disney resorts for Solo Travelers?
Final Thoughts
Have I convinced you to go to Disney World alone yet?
Be courageous, take the leap and go!
Don't spend your life waiting for others schedule to line up with yours in order for you to make that solo trek.
If you want to go to Disney World by yourself, then go!
Traveling by myself to theme parks is my Theme Park Therapy and I want it to become yours.
So, let me know below if you've ever went to a theme park by yourself or if you're thinking about going at it alone in the comment section below?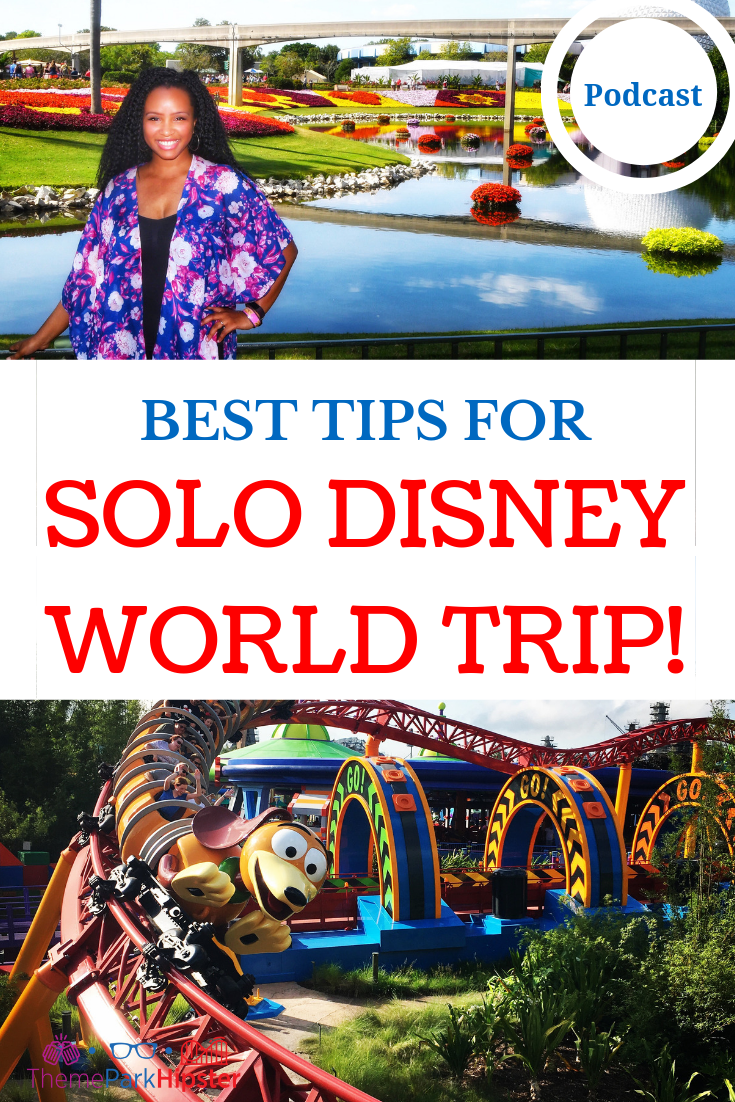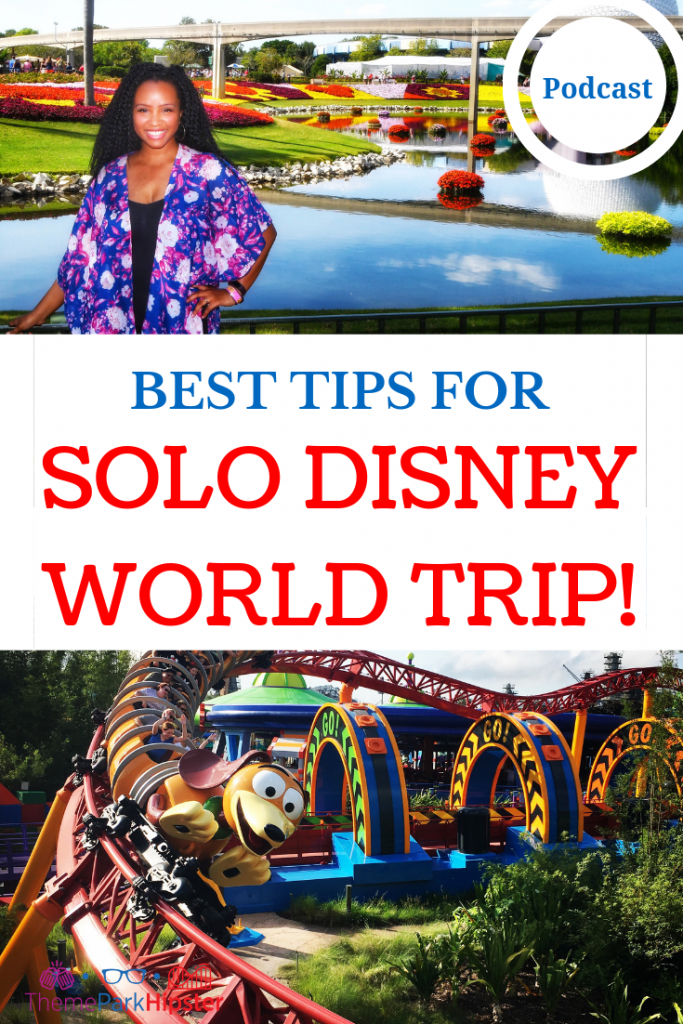 Thanks for Listening!
To share your thoughts:
To help out the show:
Leave an honest review on iTunes. Your ratings and reviews really help and I read each one.
Subscribe on iTunes.
Until next time, Happy Park Hopping Hipsters!
NikkyJ