Nothing helps give you that holly jolly feeling like a gold old fashioned Christmas song. And nobody packs as much magic into each note like Disney! That is precisely why I just had to create the Top 7 Best Disney Christmas Songs.
Whether you're pulling from the movies, parks, or television, Disney has cornered the market on music for the most wonderful time of the year. And we are here for it.
But be prepared, ThemeParkHipster! Because some of my choices might catch you by surprise.
So, crank that volume and magic meter up to ten and let's get listening.
THIS POST MAY CONTAIN AFFILIATE LINKS. PLEASE READ MY DISCLOSURE FOR MORE INFO. Which means if you click on certain links, I may receive a small commission at no additional charge to you.
1. The 12 Days of Christmas (John Denver & the Muppets: A Christmas Together)
Before there was "Take Me Home, Country Road" and "Rocky Mountain High" there was "12 Days of Christmas."
Well, maybe not according to John Denver fans. But those of us who grew up during the height of the Muppets will fondly remember this little ditty.
The song features John Denver, naturally. But it also showcases the comedic vocal stylings of Jim Henson, Jerry Nelson, Frank Oz, and David Goelz – the original voices of the Muppets!
In traditional Muppet fashion, this classic Christmas carol comes with a humorous twist.
After each "five golden rings" (sung eagerly by Miss Piggy) the gang joins in with a hardy "Ba-dum bum bum" that is guaranteed to put a smile on your face.
The performances are inspired and remain fresh 43 years later.
If you're a fan of the Muppets, classic folk, comedy, and/or long-winded carols with a ton of refrains – this is a must for your playlist.
Get Your Disney Very Merriest Tickets here!
2. Oh, What a Merry Christmas Day (Mickey's Christmas Carol)
If you've never seen Mickey's Christmas Carol, you are missing out!
This animated classic is warm, cozy, and full of nostalgia. And Oh, What a Merry Christmas Day manages to capture all of that and more, one lyric at a time.
"Oh, what happy memories

gathered 'round a fireplace

fam'lies filled with love and grace

from peaceful ember's glow

blessed Yuletide spirits grow

grow and grow"
And while the music and lyrics fit together in perfect harmony, the full choral sound really sells this one for me.
Short and sweet, this song brings forth visions of the family gather 'round for a classic Norman Rockwell holiday.
3. Once Upon a Christmastime (Mickey's Once Upon a Christmastime Parade at Magic Kingdom)
Cherry and catchy, this song is the perfect anthem for Mickey's Once Upon a Christmastime Parade!
I love how the recording features the "greetings" from Mickey, Minnie, Daisy, Donald, and the gang.
And because it is a parade song, it seemingly has no true beginning or end.
Now, I know that the lyrics may be a little trite. But at the same time – since when isn't Christmas a little cheesy?
Just embrace it and allow this infectious tune to put a little pep in your holiday step.
On a personal note, this song has been stuck in my head for almost ten years. No joke! So, proceed with caution.
4. As Long as There's Christmas (Beauty and the Beast: The Enchanted Christmas)
This is largely due to some wonderful return performances by Angela Lansburry, Jerry Orbach, and David Odgen Steirs. Not to mention, Bernadette Peters and Tim Curry. Talk about a stacked cast!
Just like the Muppets belting it out to the "12 Days of Christmas", I love hearing the familiar character voices on this recording.
They bring forth fond memories of the original movie. Meanwhile, the lyrics paint a beautiful picture of Belle's first Christmas at the castle.
Majestic and lush, the music (written by Rachel Portman) does a beautiful job of keeping up with the grandeur of the film's original score.
And who couldn't use another dose of Lumiere, Cogsworth, and Mrs. Potts!
Ready to plan your theme park trip? Watch the best vacation planning tips on YouTube. Get started here!
5. Something in the Air (High School Musical: The Musical: The Series)
The original songs from High School Musical: The Musical: The Series are kind of fantastic, y'all. Particularly this upbeat tune, featuring the whole gang from East High!
Lyrically, this one is full of good vibes, a promise of what is next to come, and a healthy bit of selfcare.
I've been waiting for this moment
It's a start of something great
And a chance to turn the page
It's my year, I'm gonna own it
Gonna take more care of me, put my self first
'Cause I deserve to be
Pardon me while I date myself; the musical (especially the techno breakdown section) gives me straight up S Club 7 vibes.
And everybody knows, "there ain't no party like an S Club party!" We're talking high energy and tight harmonies.
Every time I listen to it, I get the urge to call my friends and plan a giant Christmas party!
Lastly, the voices! Wow, these kids can sing. No offence, Kermit and Mickey!
If you're a fan of that clean cut Glee style of pop music, add this one to your list.
6. Disney World Resort Holiday Music Loops!
Now, I know this supposed to be the 7 Best Disney Christmas Songs. But I am going to go ahead a cheat a little bit on this one.
If you have a case of the "missing Disney blues", there is no better cure than heading over to YouTube and popping on your favorite Disney resort music loop – holiday style!
You see, each Disney resort has its own music to match the theme and aesthetic. But come the most wonderful time of the year, that soundtrack gets a holiday overlay.
It doesn't matter what resort music loop I choose; I immediately feel filled with the Christmas spirt.
But it also makes me want to pack my bags and head right to the parks. So, listener… beware!
My personal favorite is Disney's Polynesian Village Resort Holiday Loop! Go find your favorite and let us know in the comments below!
Recommended: The Solo Theme Park Traveler's Guide
7. Ring in the Season (Olaf's Frozen Adventure)
Olaf's Frozen Adventure gives us another peek into Arendelle, along with a few heartwarming original songs.
Ring in the Season is a typical "getting ready for the season" song and highlights the vocal stylings of Kristen Bell, Idina Menzel, and Josh Gad. Let's face it, you can't go wrong with those three belting out a song of joy and mirth.
I love the playful throwback to "For the First Time in Forever" in the lyrics; "It's the first Christmas in forever."
The underscoring also has a bit of that pulsing rhythm, as well.
Elyssa Samsel and Kate Anderson, the soundtrack to this holiday short matches the style of Frozen I and Frozen II.
It also is one of those songs that make you think, "how have I not heard this until now?!"
Get up to 76% off of the Orlando attractions with Groupon TODAY!
Runner-Up for the Best Disney Christmas Songs
Since it was hard to come up with the top Disney holiday songs, let's go through a fan-favorite below.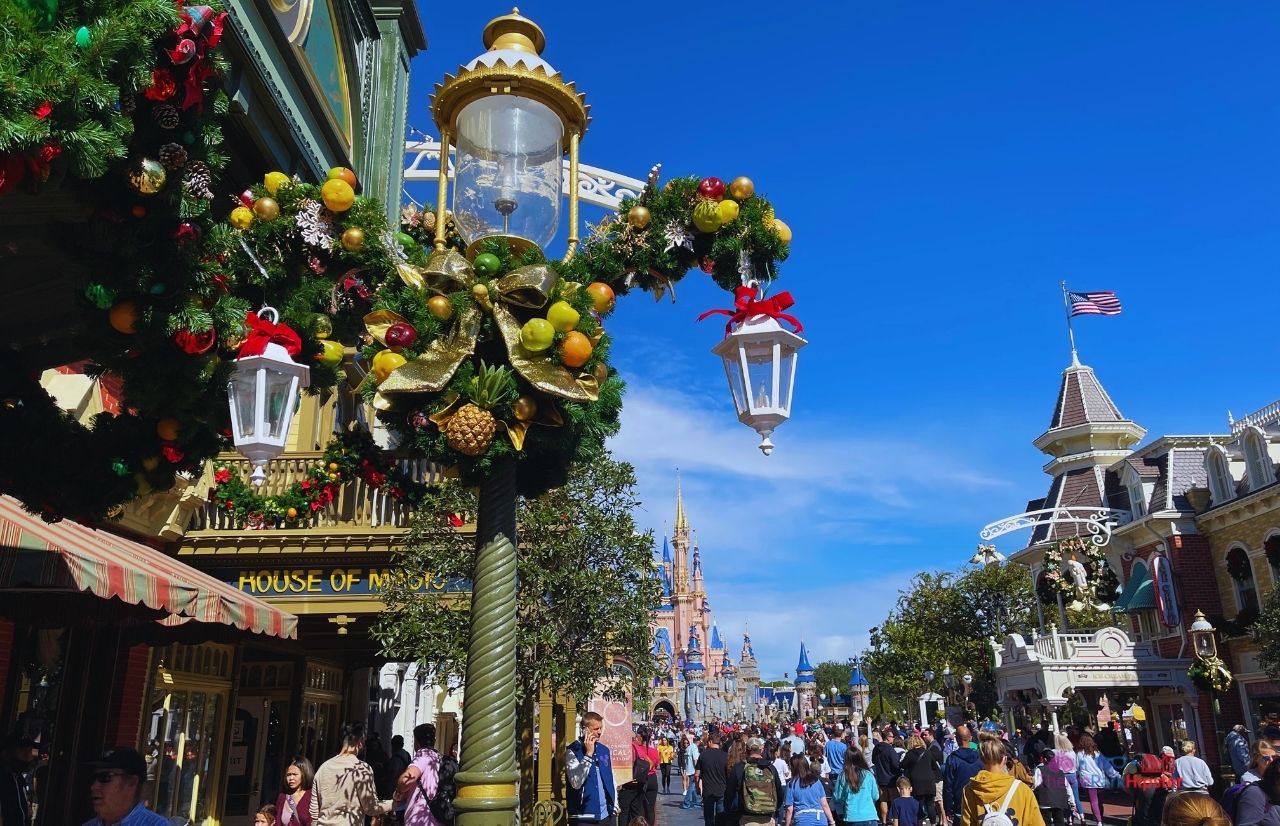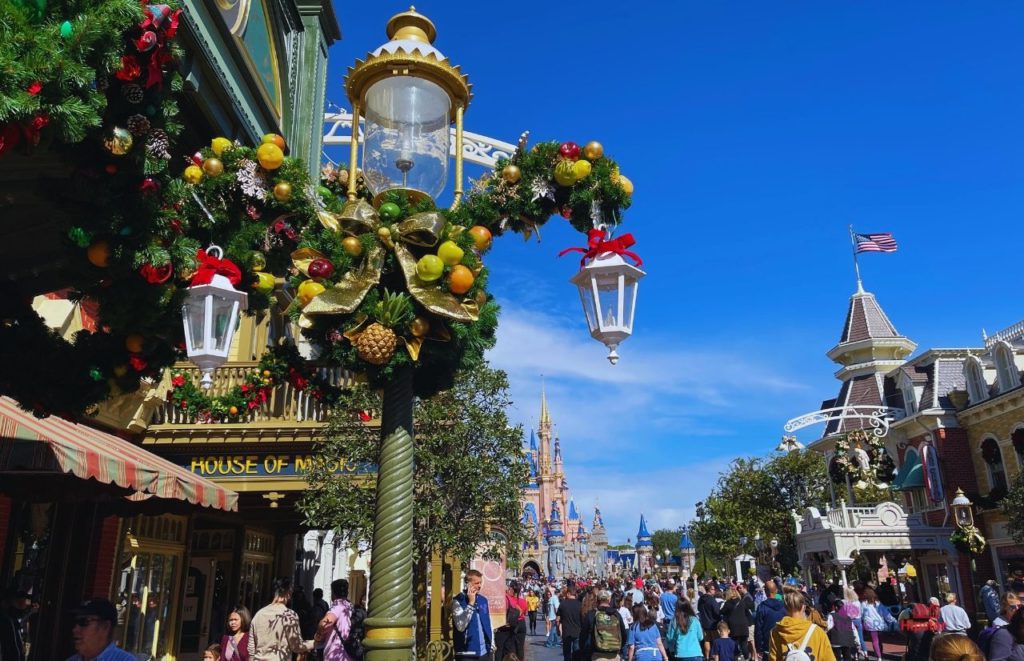 Disney's Christmas Sing-Along
If you grew up a Disney kid, you know all about Disney's Sing-Alongs. If I close my eyes, I can literally see the VHS sitting on the shelf at my childhood home.
One of the coolest things about these sing-alongs is how they would incorporate the life-size characters, from time to time.
In this 25 minute pageant, we meet Mickey, Minnie, Donald, Daisy, Goofy, Pluto, Huey, Dewey, Louie, and more!
When it comes to Christmas songs, check out this lineup:
Very Merry Christmas
Deck the Halls
Dear Santa
Jingle Bells
Snow Ho-Ho
Hip Hop Noel
He Delivers
The Twelve Days of Christmas
I'd Like to Have an Elephant for Christmas
Here Comes Santa
O Christmas Tree / We Wish You a Merry Christmas
If you've got a few littles or are just feeling nostalgic, be sure to give this another watch this holiday season! I guarantee it'll bring back some wonderful magic-filled memories.
Honorable Mentions for the Best Disney Holiday Songs
Here are just a few of my other favorite Disney Christmas songs, in no particular order:
Have Yourself a Merry Little Christmas (A Green and Red Christmas)
Scrooge (The Muppet Christmas Carol)
One More Sleep 'Til Christmas" – Muppet Christmas Carol
We Wish You a Merry Christmas" – Disney Holiday Celebration CD
Thank You, Santa (Phineas and Ferb: Christmas Vacation)
12 Days of Christmas (Phineas and Ferb: Christmas Vacation)
We Wish You a Merry Christmas (Phineas and Ferb: Christmas Vacation)
The Best Christmas of All (Mickey's Magical Christmas: Snowed in at the House of Mouse)
ORDER NOW to secure your Walt Disney World theme park ticket! GET MY TICKETS.
Final Thoughts on the Best Disney Christmas Songs
My final thoughts on the top Disney Christmas Songs are… this was REALLY difficult!!!
There are SO many great Disney Christmas songs and narrowing it down to 7 was no easy task.
But that is where you come in. What are the top 7 Best Disney Christmas Songs, in your opinion?! Be sure to list them in the comments below!
Until next time, Happy Holiday Hipsters!
If you enjoyed this article, then check out these amazing holiday guides: