Are you looking for some of the best Disney Channel Christmas episodes to watch this season?
The fellow 90s babies know what's up!
In fact, it wasn't truly Christmastime if you weren't parked in front of your television Friday night after school, homework sort of done, pajamas on with popcorn while waiting for some of the most amazing Disney Channel holiday specials, episodes and movies!
Similar to Nickelodeon, Disney Channel opened the door and introduced some other holidays such as Kwanzaa with the Proud Family and Hanukkah with Even Stevens.
Today, Disney Channel continues to pump out the holiday specials yearly for us all to enjoy!
Farewell Halloween! It's time for to check out some of the best Disney Channel Christmas episodes ever aired.
THIS POST MAY CONTAIN AFFILIATE LINKS. PLEASE READ MY DISCLOSURE FOR MORE INFO. Which means if you click on certain links, I may receive a small commission at no additional charge to you.
1. Aaron Carter's Coming to Town (Lizzie McGuire)
If you were a tween in the 1990s, you already know that this was one of the most iconic and memorable Christmas episodes that Disney Channel ever put out. This is because we found out that Hilary and Aaron actually started dating in real life!
Lizzie Mcguire was the epitome of tween stardom and a lot of people's introduction to Disney Channel. Lizzie reigned queen until That's So Raven hit the scene but i digress.
The Storyline of This Disney Channel Christmas Episode
In season 1, episode 7, Aaron Carter is coming to town to shoot a music video and Lizzie and Miranda are so psyched!
They simply have to get on set to see him. Lizzie and Miranda then recruit Gordo to help them find out where the location is so they can meet him.
In the midst of this, they discover the set and continue to get chased away by security and somehow Matt gets involved and is mistaken for Aaron's bodyguard.
Eventually, they run into Aaron's manager and convinces her to let one of them in to meet Aaron.
I won't give away the rest, but the crew does end up being extras in the festive filled video! It is legit a dream written by a teeny bopper and a true classic!
Making it one of the best Disney Channel Christmas episodes.
Ready to plan your theme park trip? Watch the best vacation planning tips on YouTube. Get started here!
2. A Duncan Christmas (Good Luck Charlie!)
Admittedly, this show was on when I was in college, so I had to get some details from my younger sister haha!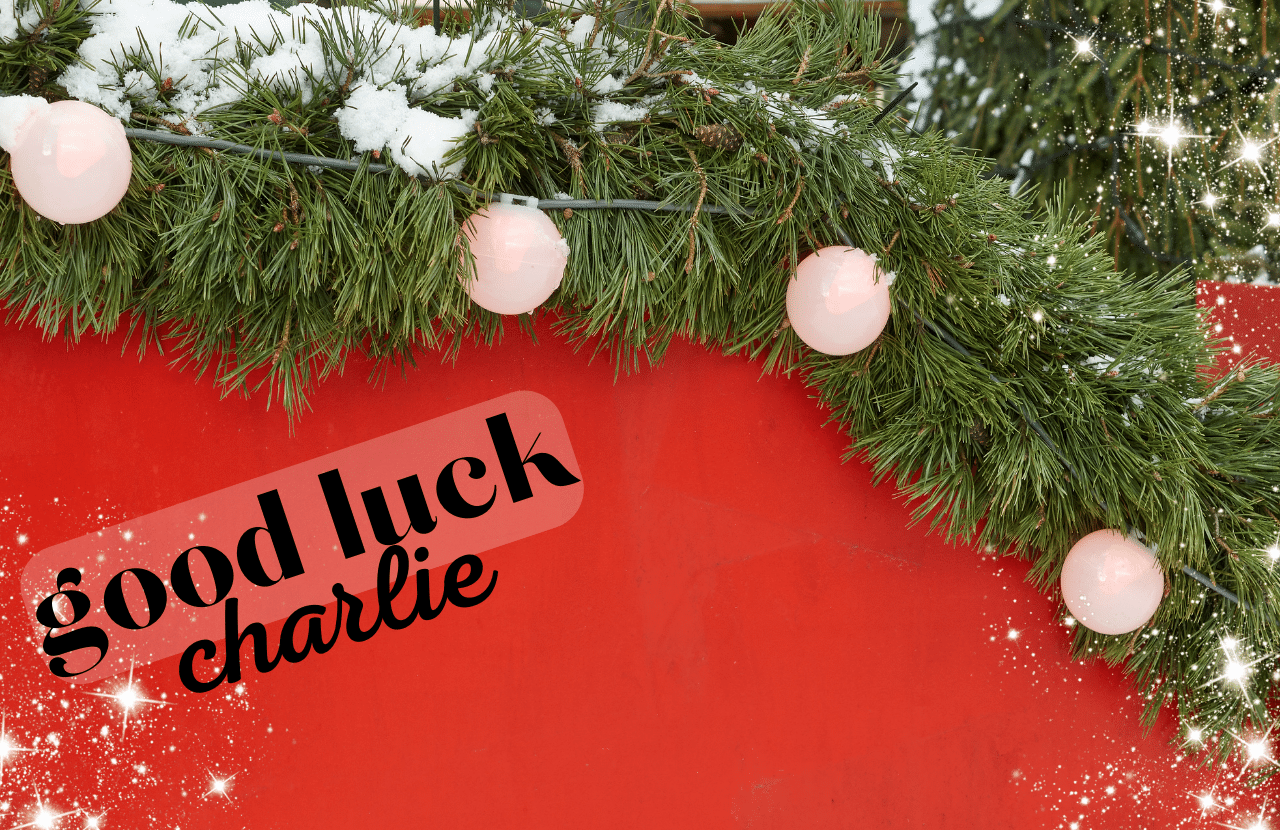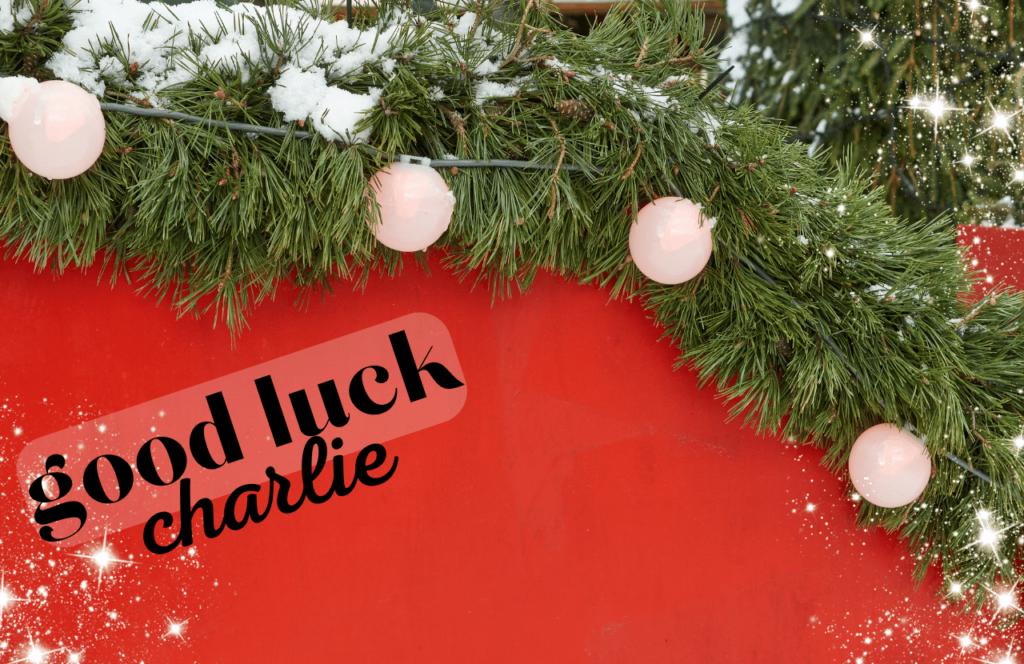 This episode aired in it's third season (episode 21) and was the second Christmas episode (the 1st being technically a Christmas film).
The Storyline of This Disney Channel Christmas Episode
In this second installment of the holiday episodes for Good Luck Charlie, Teddy takes baby Charlie to get her very first photo with Santa. There's a dispute between Bob's mom and Amy regarding the Duncan family talent show.
While Bob is distraught over what to get Amy for Christmas, due to the fact that him and Amy made an agreement to not spend too much on presents for one another, he has no idea what that means.
I don't blame him honestly.
He then recruits Gabe and PJ to assist him. Unfortunately, not all goes well for Teddy and Charlie as Teddy gets arrested for mowing down Santa!
You will have to tune in to see what happens, but it sounds hilariously chaotic!
3. Phineas and Ferb Christmas Vacation (Phineas and Ferb)
Phineas and Ferb has left its mark on Disney Channel and pop culture for certain! Nothing rings memory bells more than the 4 act Christmas special.
The Storyline of This Disney Channel Christmas Episode
On Christmas Eve, surprising for two boys who are celebrating summer vacation, we set the stage with their parents awaiting Lawrence's parents at the airport.
Their flight has been delayed due to flying out of New England.
Candace is sad about what to get her crush, Jeremy, for Christmas. She tells her mom, Linda, about her misery. Linda is over it to be quite frank and changes the subject by asking what the boys are doing.
The boys pop up eventually, just finishing off something on their list and ask Candace if she has written a letter to Santa yet. She rudely brushes them off, slightly hurting ferb's feelings as it is on his to-do list.
Candace uses the idea of having Jeremy write a letter to Santa to figure out what to get him.
After some debate about what to do, they decide to turn the city of Danville into a giant Thank you card!
Meanwhile, Perry the Platypus helps Dr. Doofernshmirtz get into the spirit since Christmas was always "Just okay" for him growing up.
Why We Love This Disney Channel Christmas Special
The episode is full of nods to a wide variety of classic holiday specials and songs such as "A Charlie Brown Christmas", "An All Dogs Christmas Special" and "We Wish You a Merry Christmas."
It's a funny and heartwarming credit to the creators and animators.
Ready to make your trip out to Walt Disney World Resort, then get your no obligation, FREE Quote by filling out the form with The Park Prodigy by Clicking HERE!
4. Christmas at the Tipton (The Suite Life of Zack and Cody)
Another staple in Disney Channel history is "The Suite Life of Zack and Cody" featuring twin brothers Dylan, starring in the upcoming film "Beautiful Disaster" and Cole, known for his role as Jughead in "Riverdale" and "Moonshot."
The Storyline of This Disney Channel Christmas Episode
Debuting as the 21st episode of the 1st season, which takes place from Christmas Eve to Christmas Day, everyone at the Tipton is stuck. Plans are cancelled due to a snowstorm that descended on the town.
This sadly includes a couple who is expecting a baby very soon! Even the twins' father, Kurt, is stuck as there are no rooms available.
Due to this arrangement, Cody is confident that his parents plan to remarry; however, Zack sees it for what it is, which is their parents getting along for the sake of the boys and the holidays.
Eventually, the boys' father catches on and sets it straight that a remarriage is not happening, which devastates Cody. The boys end up stuck in the hotel elevator with the expecting mother and panic ensues!
Why We Love This Disney Channel Christmas Special
This episode is special in the way that it touches on how children of divorce are affected during the holiday season.
The subject of divorce was not usually touched on and I felt that it was very important to include on this list of the best Disney Channel Christmas episodes.
Towards the end, Kurt lets Cody know that he isn't any less loved just because him and his mother are not together. This is a point that I feel desperately needs to be shared for those in this kind of situation.
5. Christmas Story (Jessie)
This next one was another more so for my younger sister's generation than myself. Debuting as the 8th episode in the 1st season of Jessie, it had 4 million viewers during the debut.
Jessie was another extremely popular show starring Debby Ryan, the late Cameron Boyce and Skai Jackson.
The Storyline of This Disney Channel Christmas Episode
Jessie is the child of a Marine who went to New York to pursue some dreams but ended up being a nanny for the Ross family.
The Ross parents fear that they may not make it back home in time, due to a snowstorm delay. This leaves Jessie and Bertram the butler to handle the Christmas shopping and decorating for the kids!
Zuri tells Ravi about Santa but finds him more like Bertram, except Santa enjoys his job.
Of course, this proves awkward when they see him at the mall while shopping. On top of this, an elf who is a secret detective named "Officer Jingles," proves a challenge as well.
And not to be missed is Luke attempting to steal a kiss from Jessie under the mistletoe.
The episode is filled with hilarious misunderstandings and holiday cheer in the end!
6. Santa's Little Helper (Boy Meets World)
Boy Meets World is an absolute ABC classic and classic Disney Channel show.
There are truly numerous favorite episodes and storylines from Boy Meets World but the ones that sticks out to me are the Disney World episodes.
The very first Christmas episode, which was the 10th overall in the series, debuting in season 1 in December 1993.
The Storyline of This Disney Channel Christmas Episode
This episode is particularly special because it touches on the question "What is the true meaning of Christmas?"
While discussing amongst friends, Topanga mentions that it's about celebrating the Winter Solstice while Corey focuses on the receiving gifts aspect of the holiday.
But while this is happening, Corey notices Shawn is acting differently.
Shawn has packed a lunch rather than get his favorite dish from the cafeteria. However, Corey continues on his wish of an authentic basketball.
However, when he wants to tell Shawn about his gifts, his father informs him that Shawn's father has been laid off of work and so they might not have a great holiday.
Corey decides to give Shawn his beloved basketball that he ended up getting and Shawn is not happy about the "handout" gift.
The episode features Mr. Feeny's amazing wisdom and what has always stuck with me as a truly beautiful story about the true meaning of the season and holiday overall.
7. Escape Claus (That's So Raven)
And last but certainly not least, I had to start with one Disney Channel Queen, and end with another.
That's So Raven follows a psychic teenage girl and her friends and family.
She get visions and either tries to fix or make the vision come true with hilariously disastrous results.
The show ran for four seasons total from 2003-2007 with commercial success. This led, Raven Symone of The Cosby Show fame, to become the lead for another successful Disney Channel Film franchise, the Cheetah Girls.
The Storyline of This Disney Channel Christmas Episode
The 19th episode of the 1st season debuted in early December 2003. We follow Raven Baxter as she has a vision that she will get the very thing that she wanted for Christmas, a gorgeous and stylish necklace.
Unfortunately, she simply cannot resist opening the gift early. All is well until she decides to wear it to school and ends up breaking the gift.
In order to set things right, she has to sacrifice all her favorite and beloved Christmas traditions (and break a few rules), including skipping school!
Of course, Santa makes an appearance to give raven a bit of guidance and add to the truly funny chaos of what raven is trying to fix.
This episode showcases the early stages of the show's excellent comedic timing and brings together the holiday spirit in a classic way!
Recommended: The Solo Theme Park Traveler's Guide
My Final Thoughts on the Best Disney Channel Christmas Episodes
There's no need to have a silent night when it comes to these episodes!
The amazing thing about Disney Channel Christmas episodes is that no matter what age, there will always be something for literally everyone.
Celebrating the holidays is for everyone and Disney Channel continues its tradition of leaving an impact and message while not skimping on the funny or setting the tone appropriately!
What is your favorite Disney Channel Christmas episode? What do you love about them? Let us know in our Facebook Group!
About the Author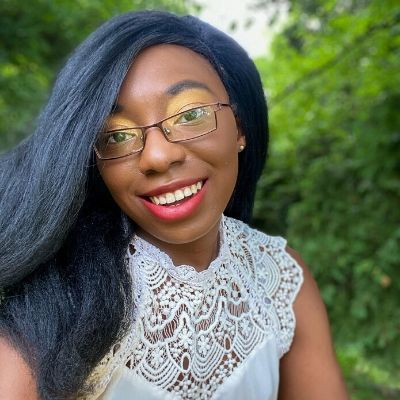 About the Author
Victoria is a professional solo traveler here to make your solo trips as stress free AND enjoyable as possible for you.
She has over 5 years of Disney and Non-Disney travel experience and was featured by POPSUGAR as one of the Top 50 Black Disney Creators you should follow.
She is a Proud Native to Baltimore, Md but always will call Disney World home. You can find her at Disney Tea with V.