Are you looking for the most romantic things to do at Disney World?
Well, look no further!
While there are so many fun things to do at Disney World for families, kids and of course, solo travelers, you may be in need a fun little getaway with your partner.
So if you keep asking yourself: What can couples do in Disney World or how do you make Disney romantic, then I'm here to help you!
I will give you some unique suggestions that go way beyond your basic rides and attractions.
Are you ready?
Let's get started with some of the BEST Disney date ideas just for you!
THIS POST MAY CONTAIN AFFILIATE LINKS. PLEASE READ MY DISCLOSURE FOR MORE INFO. Which means if you click on certain links, I may receive a small commission at no additional charge to you.
Get the best price on your Walt Disney World Vacation Package… Guaranteed!
1. A Trip to the Disney Spa
First off on our list of most romantic ideas for things to do at Disney World, is taking your date with you to the spa! Can you think of anything more relaxing?
Enjoy the spa facilities at the following Disney Resorts:
Contemporary Resort
Wilderness Lodge
Yacht Club Resort
Animal Kingdom Lodge
Why This is One of the Most Romantic Things to Do at Walt Disney World
Most of the WDW Resort spas offer services such as manicures, pedicures, several different types of massages including a warm stone massage, facials (including an organic facial!), and more.
You and your date will feel oh-so relaxed after being pampered at the spa – with all the luxury and details you could expect from a Walt Disney World resort experience.
Save on your Disney World tickets with Tripadvisor TODAY!
2. Take Your Date To A Fabulous, Romantic Meal
There are truly few things more romantic and special than an exquisite fine dining-meal at Disney World.
Why This is One of the Most Romantic Things to Do at Walt Disney World
The chefs and servers at these restaurants know how to combine the perfect blend of presentation, service, and incredible gastronomy.
All of these options that we're mentioning here today do require reservations, and some also have a dress code.
A few of our favorites:
Be sure to make a reservation in advance at your preferred dining place, and check to see if there are specific dress code guidelines!
Citricos:
Disney's Citricos is an extraordinary experience!
The restaurant has recently been re-decorated to embody the aesthetic of Mary Poppins Returns!
Todd English's Bluezoo
Located at the Dolphin Resort, this is a AAA Four-Diamond restaurant.
This memorable seafood restaurant has gorgeous décor and aquariums all throughout. The menu will wow you. You'll be planning to return as soon as possible!
Shula's
At the Swan and Dolphin Resorts, Disney guests will be delighted with their meal at Shula's Steakhouse.
The perfect evening awaits you and your date. Talk about romance!
IL MULINO
The Swan and Dolphin resorts at Disney also offer the fantastic culinary delights of IL MULINO.
This casual Italian fine dining restaurant hails from New York, and in our opinion, it's a can't-miss.
Bull and Bear
The Waldorf Astoria Orlando at Bonnet Creek Resort houses a fine fine-dining opportunity known as Bull & Bear.
I wholeheartedly recommend this place for a romantic dinner date.
The award-winning Bull & Bear Orlando offers fabulous cocktails, entrées, and desserts. It's no wonder why they have the AAA Four Diamond Award, among many others. 
Check out my latest theme park adventures on Instagram TODAY!
La Luce
Also located at Bonnet Creek Resort, is La Luce, at Signia by Hilton Orlando. Here, you can anticipate heavenly Italian dishes, wine, and other drinks.
Nothing says romantic dinner quite like incredible pasta and wine. Book your reservations!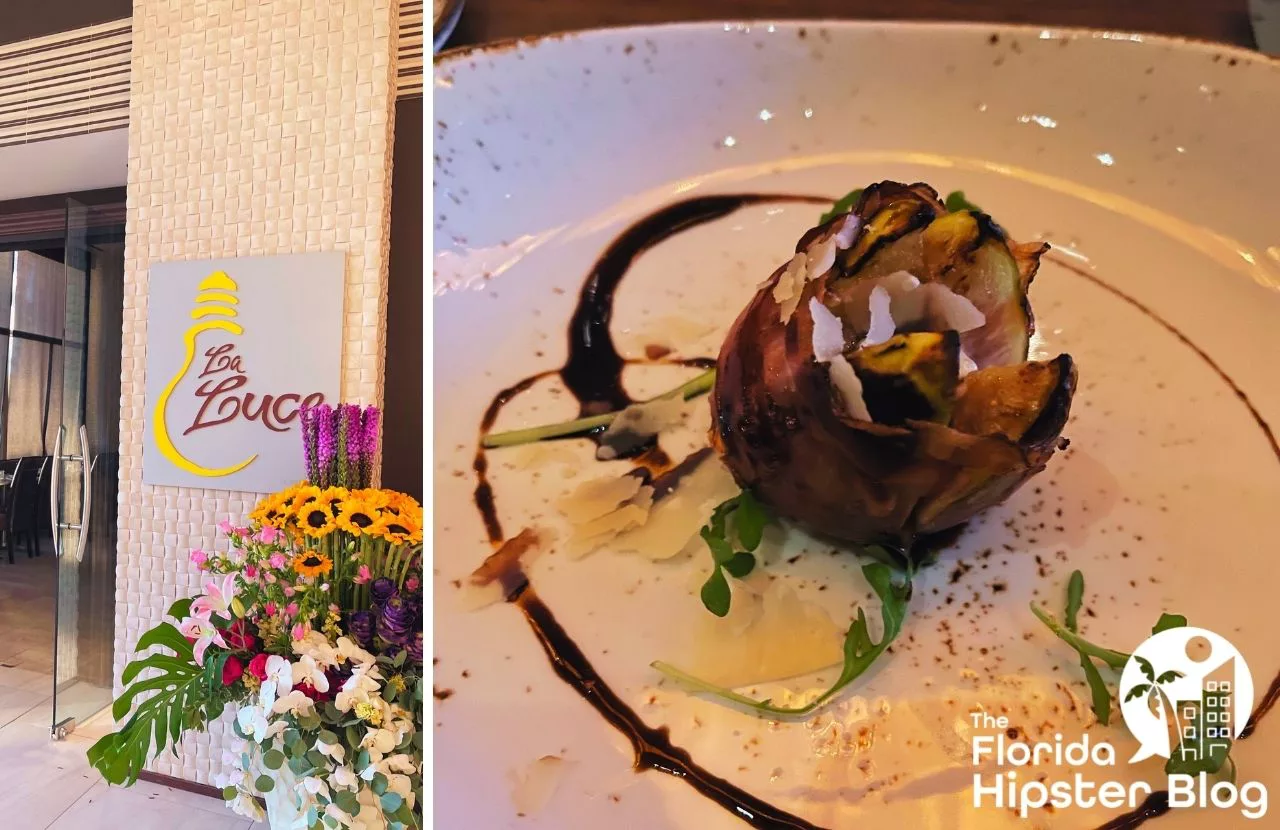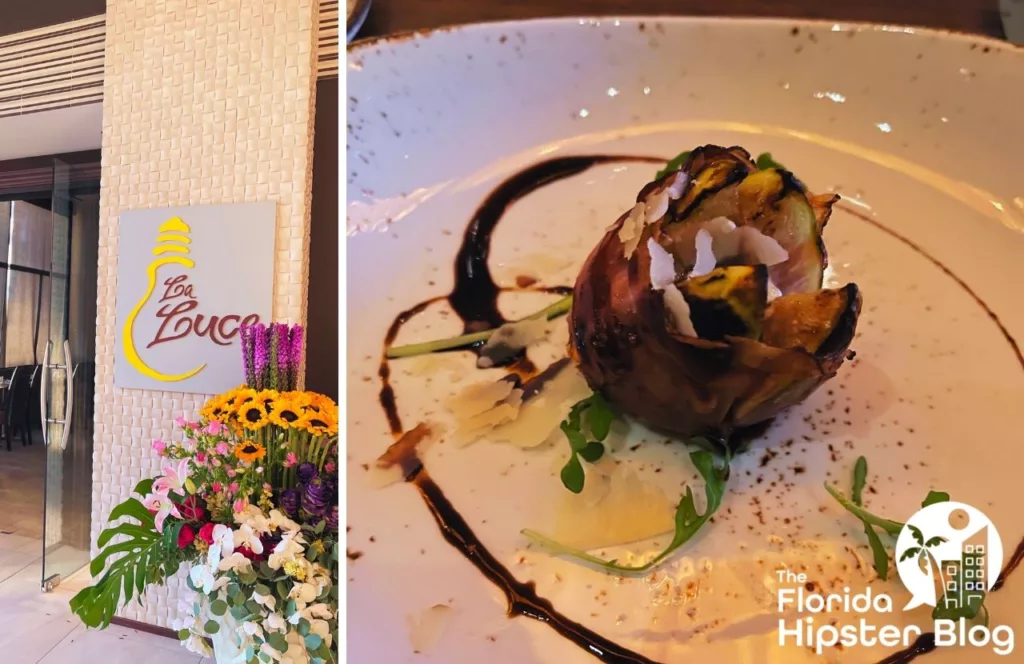 Yachtsman Steakhouse
We couldn't only put one steakhouse on this list, because Yachtsman will absolutely amaze your taste buds.
This fine dining restaurant is located at Disney's Yacht Club Resort and in addition to steak, you'll find excellent seafood and even a truffle macaroni & cheese (that we highly recommend.)
Topolino's Terrace – Flavors of the Riviera
If you've heard of Topolino's Terrace before, you might have heard that it's a great spot for a character breakfast or brunch for families.
While this is certainly true, it's also a fine-dining French and Italian experience. If you choose to have your romantic meal here, you'll be so glad you did.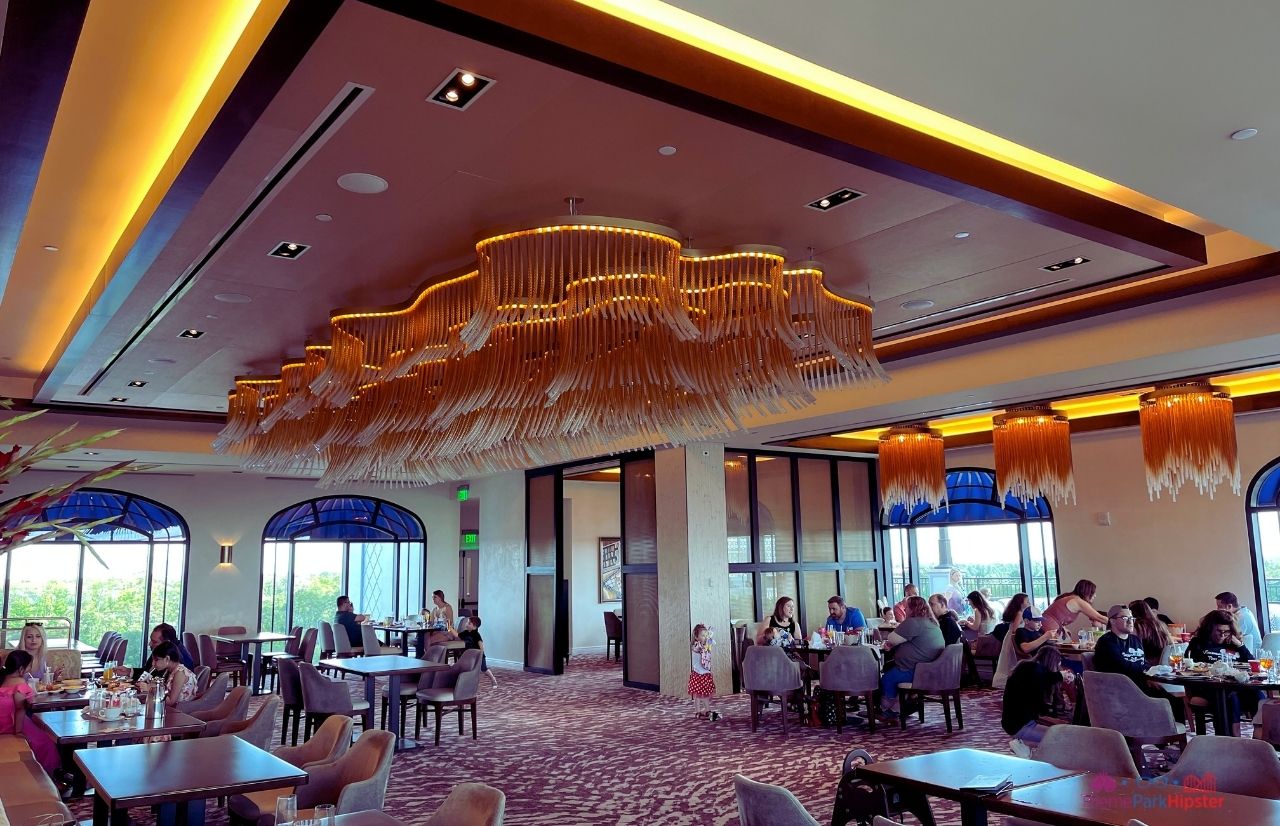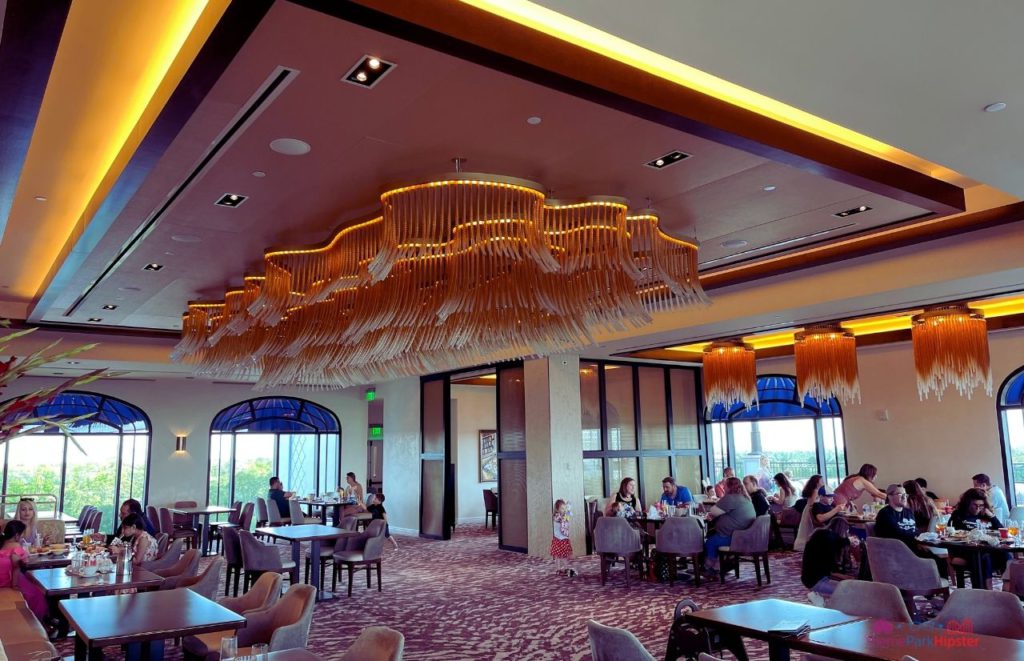 There are no characters at dinner, and additionally, there is a dress code. Be sure to check the guidelines beforehand!
California Grill
California Grill is one of the absolute standouts among Disney Dining. The meals here are unmatched, every time.
The menu offers a wide variety of American dishes, seafood, sushi, and more. Every flavor they put together at California Grill is exquisite, and every bite will be your favorite.
Hipster Power Tip: Ask your server for their recommendation for a wine to pair with your meal. They always have excellent suggestions here!
Victoria and Albert's
Everyone knows you have to save the best for last, and this rings so true for Victoria and Albert's.
If you don't believe that a reservation here is one of the most coveted things among Disney guests, you'll find out when you try to book. Victoria & Albert's books months in advance.
It's the ultimate Disney culinary experience, not just for the food, but also for the service, ambiance, etc. Nothing compares, in our book!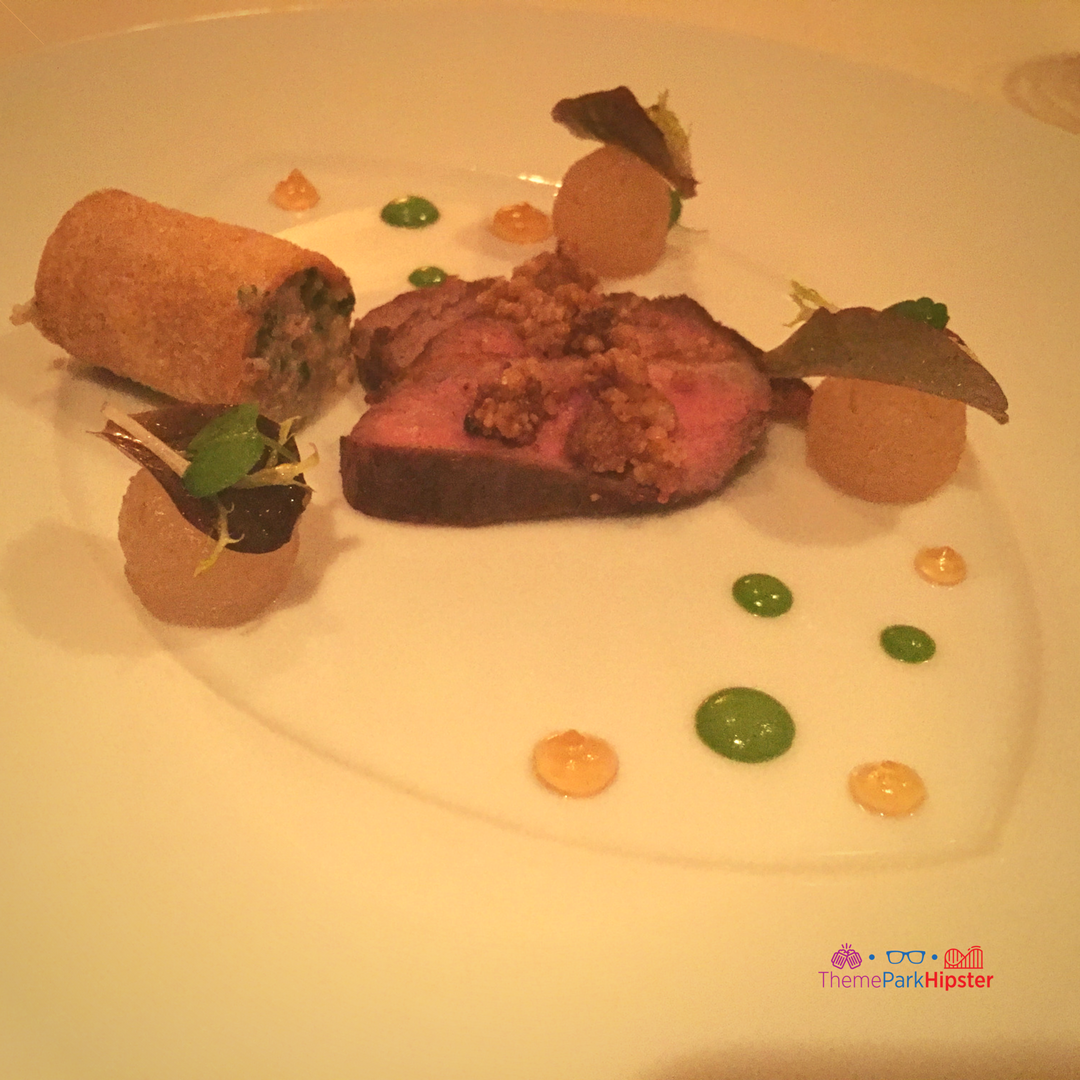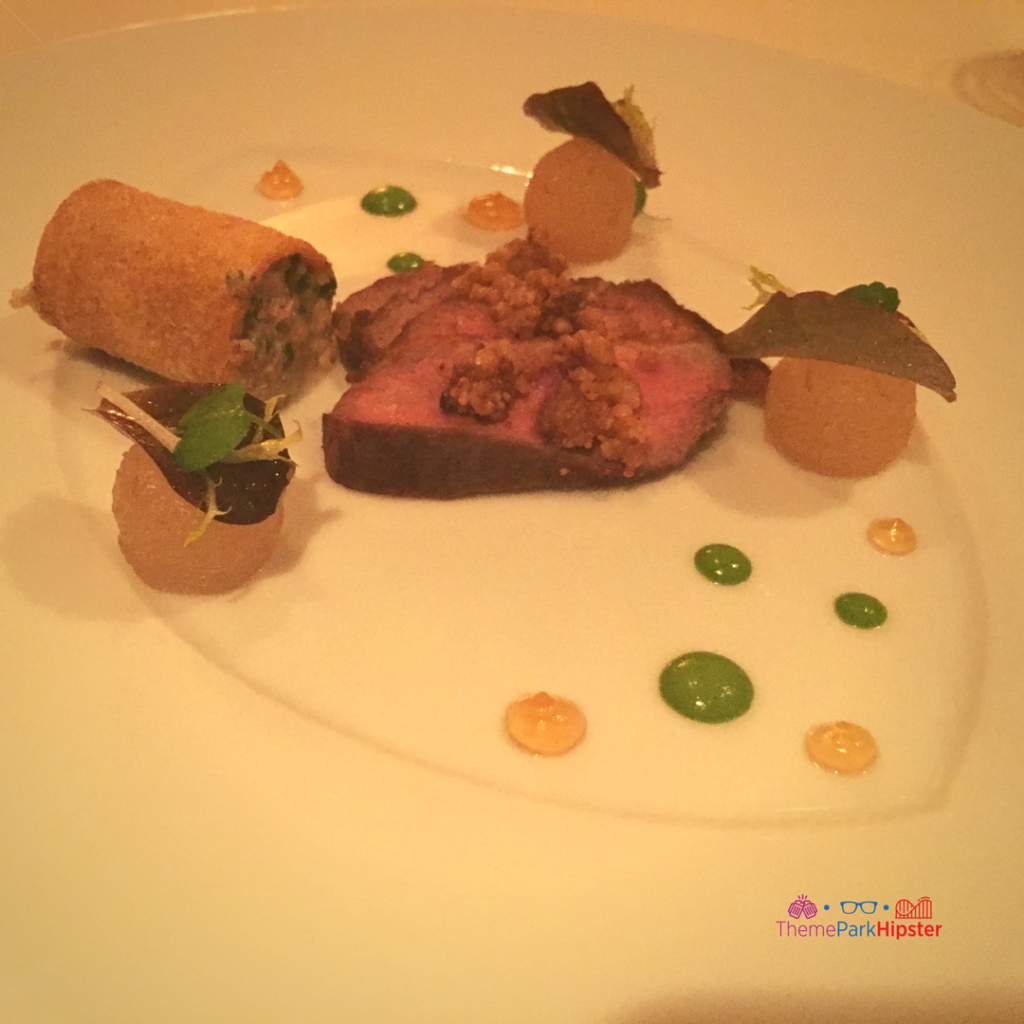 This upscale, Victorian-themed restaurant provides luxury and elegance. It boasts many, many awards, including the AAA Five Diamond Award for the last 23 years.
Enjoy the best food and wine of your year and beyond, at the ever-sophisticated Victoria and Albert's. 
3. A Special Dining Event (Epicurious Progressive Dining Event at Signia Hotel)
Speaking of romantic things to do at Disney World, if you really want to impress your date with a dinner to remember, I highly recommend the hidden GEM, Bonnet Creek Epicurious. 
Why This is One of the Most Romantic Things to Do at Walt Disney World
Here, you and your date can indulge in the progressive dinner tour offered only at Bonnet Creek. Reservations are required, of course.
Essentially, guests will be taken on a tour of the best gastronomy the restaurants in Bonnet Creek Resort have to offer.
Everything will be paired perfectly with exceptional wine and desserts to close out the night.
This is a perfect opportunity for a romantic Disney World date night and a very unique experience.
Get the best price on your Walt Disney World Vacation Package… Guaranteed!
4. Spend Some Time In Your Favorite Bar or Lounge
There are lots of one of a kind bar's and lounges at Disney to uncover with your special someone.
Here are a few of my favorites to spark the romance:
From high energy and foot stompin' fun to perfect places to chill and cuddle up for a bit of romance.
Jellyrolls Dueling Piano Bar
Disney's Jellyrolls is quite the hotspot.
With dueling pianos (it's right in the name!), requests taken each night, and a new special rotating beverage every evening, Jellyrolls is such a fun time.
It's so much fun that word has gotten out just how much fun, it actually is. So know that it does get crowded later in the evening.
Dahlia
Located on the roof of Gran Destino Tower at Coronado Springs, Dahlia Lounge is beautifully set up, and it's perfect for a calmer lounge environment.
The balcony also has a stunning sunset view.
Trader Sam's
Trader Sam's is difficult to get into, but get in line early and put your name down if it's on your wishlist!
The tropical vibes inside are so much fun, and the drinks are unique to the Polynesian Resort! Don't skip Trader Sam's.
IL MULINO
If you're a connoisseur of Italian wines, you don't have to go to IL MULINO only for food!
Make a reservation to enjoy the wine and perhaps even a dessert to pair with it. It's your romantic evening, after all!
Tutto Gusto Wine Cellar
Tutto Gusto is a truly elevated lounge experience. It's an Italian wine bar located in Italy in Epcot's World Showcase!
Many people pass right on by to ride their next ride, but if you know it's there, you can make an exquisite evening, by making a reservation as well as a park reservation for Epcot that day.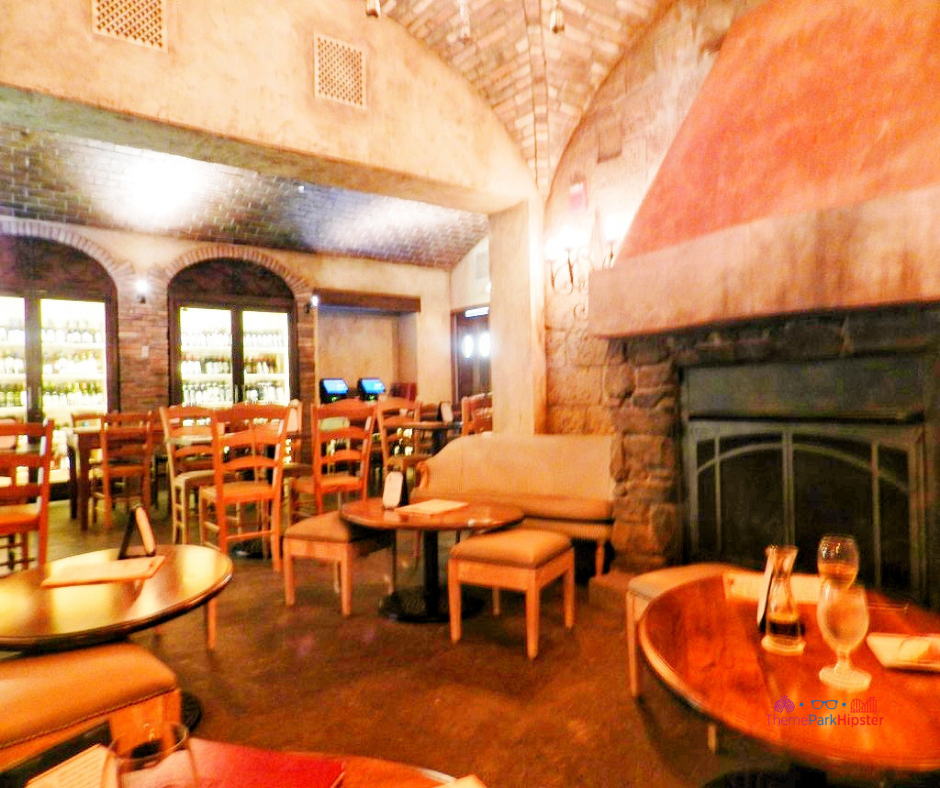 Enjoy Italian delicacies as you sip on wine so tasty, you'll forget you aren't actually in Italy. 
Martha's Vineyard
If you love a lounge that gives off a New England aesthetic, then you and your date simply must try Martha's Vineyard, located at Disney's Beach Club Resort.
Open until 11:00pm most days, this is the perfect stop for a nightcap after a fabulous meal.
Enchanted Rose Lounge
One of Disney World's best-kept secrets at the Grand Floridian Resort and Spa, The Enchanted Rose Lounge is decorated to seem like the Beast's library, and it does the film justice.
The drink menu is great, and they have some of the best prosecco of all time. There's even outdoor seating if the weather is nice!
Nomad Lounge
You probably don't typically think about heading to a lounge when you're at Animal Kingdom, but there is an impressive bar there… Nomad Lounge!
Here, you'll find African, Asian, and even Latin-influenced flavors among the beverages and apps. I highly recommend it!
Jock Lindsay's Hangar Bar
One of the most popular Disney date ideas, guests love Jock Lindsay's Hangar Bar!
This is because it's designed to be reminiscent of an airplane hangar!
When in reality, it's a spectacular bar, giving all the vintage vibes you could want.
It even changes during the holidays to be fully decorated for Christmas! Don't sleep on Jock Lindsay.
Recommended: Ultimate Florida Packing List: What to Pack for Your EPIC Trip!
5. Boardwalk
If we haven't already convinced you that there are endless romantic things to do at Walt Disney World, Disney's Boardwalk will do the talking for us.
Why This is One of the Most Romantic Things to Do at Walt Disney World
Take a walk with your date and soak in the evening lights on the promenade of the Boardwalk.
You can image that you've traveled time, back to when a Coney Island-type boardwalk really would have looked like this, around the 1920s!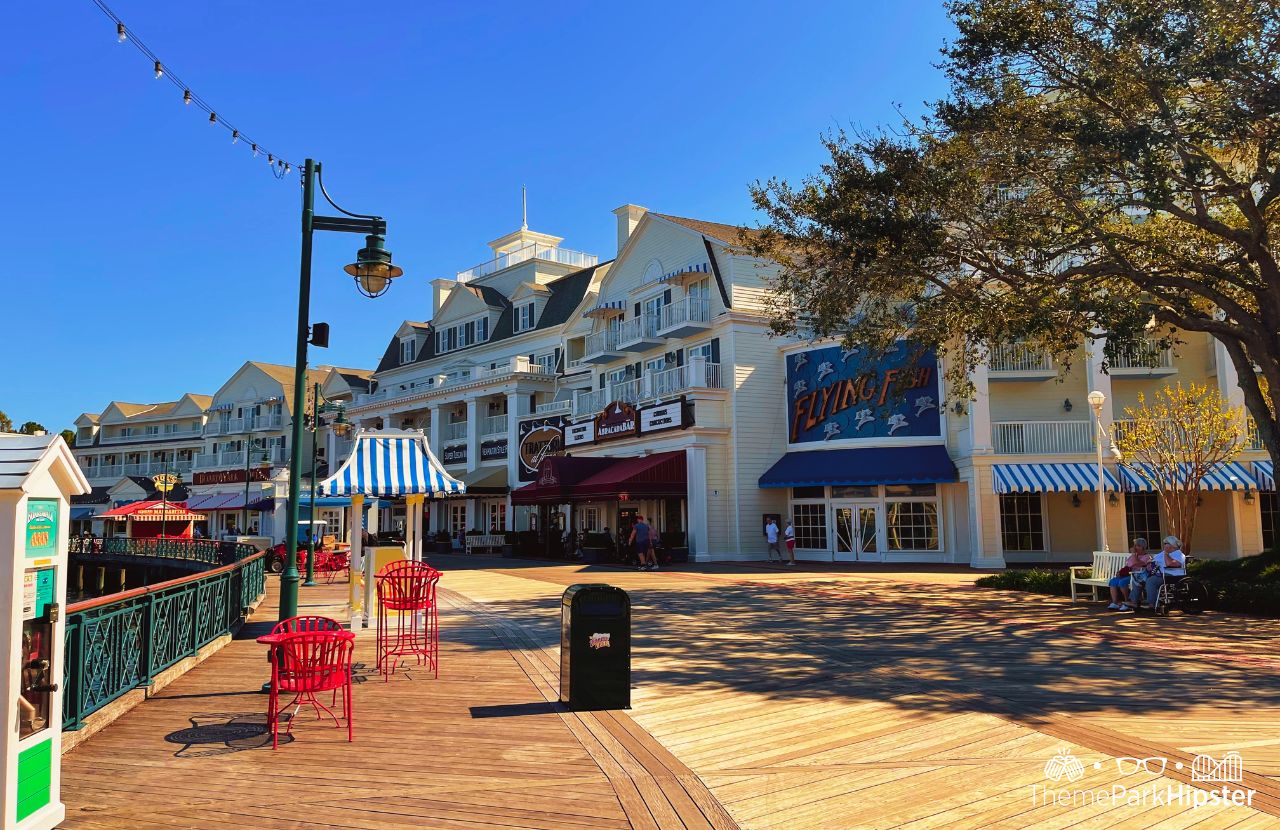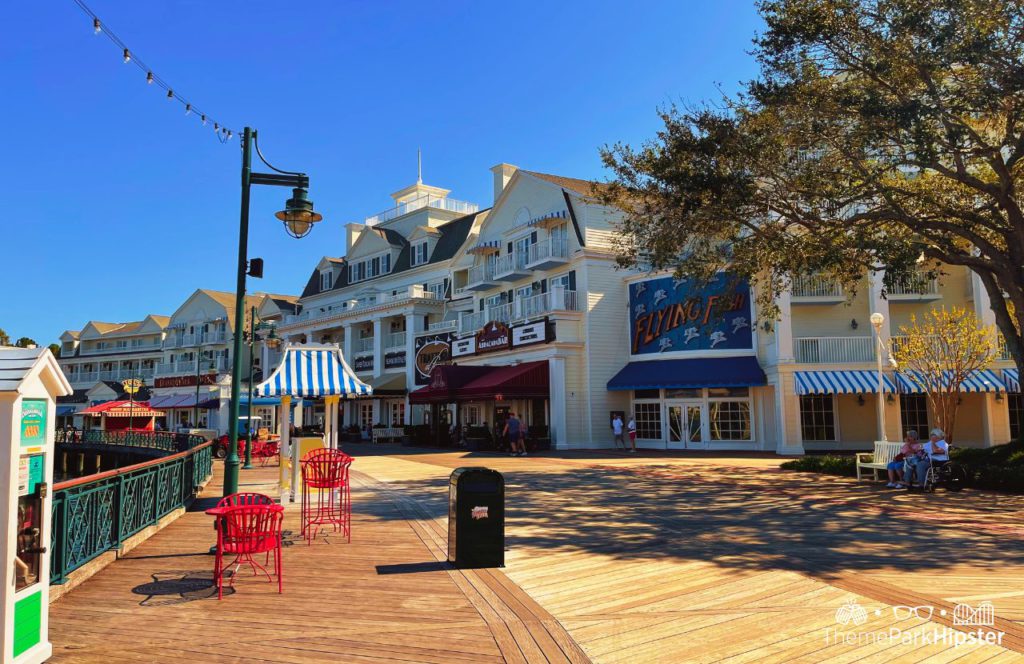 There is shopping, snack shacks, ice cream, street performers, and even arcade games along the Boardwalk! Talk about a dreamy date for couples at Disney World.
Get the best price on your Walt Disney World Vacation Package… Guaranteed!
6. Eat and Drink Around the World at Epcot
Disney Adults know that one of the best times of year to visit Epcot, is when they're hosting the Food and Wine Festival.
Equally wonderful, is when Epcot hosts the Flower & Garden Festival.
Why This is One of the Most Romantic Things to Do at Walt Disney World
But, you can have a customized Disney World Date Night any night you want!
Make your own food & wine tour, by stopping in the countries that serve your favorite flavors, and taking turns sipping tasty beverages.
Travel the whole world in just one night.
7. Jiko Wine Tasting at Disney's Animal Kingdom Lodge
For couples at Disney who want a sophisticated wine tasting complete with African themes and flavors, be sure to book a reservation at Jiko!
The wines are delicious, and the presentation is flawless. You absolutely cannot go wrong at Jiko.
The prices are around $32.00/per person, and keep in mind that there is a dress code. This atmosphere makes this so romantic for Disney World couples.
ORDER NOW to secure your Walt Disney World theme park ticket! GET MY TICKETS.
8. Sunset Dinner at Disney's Animal Kingdom Lodge
Prepare for the meal of a lifetime at Sanaa.
This incredible dining opportunity offers gourmet dishes, with African and Indian-influenced flavors.
Why This is One of the Most Romantic Things to Do at Walt Disney World
The most unique and special aspect of dinner at Sanaa is that while you indulge in some of the best food you've ever tasted, you are surrounded by stunning, majestic animals.
Take it all in, as they walk around with a gorgeous sunset as the backdrop.
This is one of the most picturesque meals you could possibly enjoy on the Disney Property. 
Ready to start planning your next Disney World vacation? Listen to the latest podcast episode on Apple or on your non-Apple device now!
9. Dine & Relax in the Hotel Room
Couples at Disney have the entire (Disney) World as their oyster.
There are outstanding meals, shops, adventures, experiences, and relaxing spa treatments to try out.
But what about a simple, calm night in the hotel room?
Why This is One of the Most Romantic Things to Do at Walt Disney World
Although guests don't always take advantage, you can certainly order some excellent room service to your Disney Resort room.
So, make it a night in! Order dinner in, and if visible from your hotel, take in the impressive fireworks that Disney presents every single night. 
Be sure to book a room at Disney's Riviera Resort, as it's one of the most romantic Disney resorts in Florida.
Flight + Hotel Packages under $499 Per Person. Book now at Expedia.com TODAY!
10. A Progressive Monorail Dinner
Have you ever heard of the Disney World Highway in the Sky Dine Around?
If not, allow me to enlighten you!
This is a super special and ultra-unique opportunity in which you will have a progressive dinner (overall there will be five courses) at each of the Disney World Resort stops along the monorail.
Why This is One of the Most Romantic Things to Do at Walt Disney World
You can begin your progressive dinner journey at Disney's Contemporary, then the Polynesian Village Resort, followed by the Grand Floridian Resort. 
Essentially, each stop will entail delicious drinks and appetizers. Once guests have arrived at the Grand Floridian, after a beverage, they will be escorted to Citricos for an enviable dinner.
After the gourmet experience at Citricos, you will ride the monorail back to Disney's Contemporary to end your evening and take in the magnificent fireworks show at Magic Kingdom.
It's an evening to remember and you can create it on your own if it's not available at Disney World!
11. A Progressive Skyliner Dinner
In the same way that you can have a dazzling progressive dinner on the monorail, you can make your own plan in Do-It-Yourself style for the Skyliner! 
Why This is One of the Most Romantic Things to Do at Walt Disney World
Select your favorite dining choices among:
Epcot
Hollywood Studios
Disney's Caribbean Beach Resort
Riviera Resort
Disney's Art of Animation
You can also include Disney's Boardwalk and Disney's Pop Century Resort.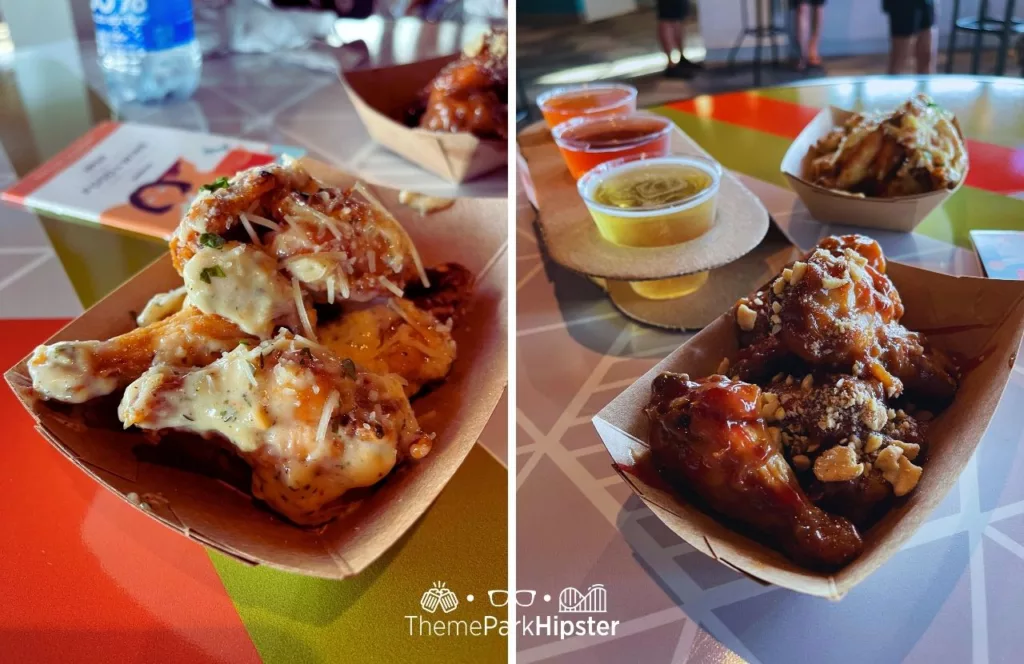 In between stops at cafes, restaurants, and lounges that offer you your favorite flavors, take the Skyliner in between stops for ease, convenience, and a gorgeous nighttime view of the Disney Property.
From way up high!
Ready to plan your theme park trip? Watch the best vacation planning tips on YouTube. Get started here!
12. Experience a Festival at Epcot
As I mentioned earlier, some of the most beloved seasons at Epcot, are the festivals.
Why This is One of the Most Romantic Things to Do at Walt Disney World
Most specifically the Food & Wine Festival in the Fall, and the Flower & Garden Festival in the Spring.
Nothing like those marvelous topiaries!!! They're a work of art.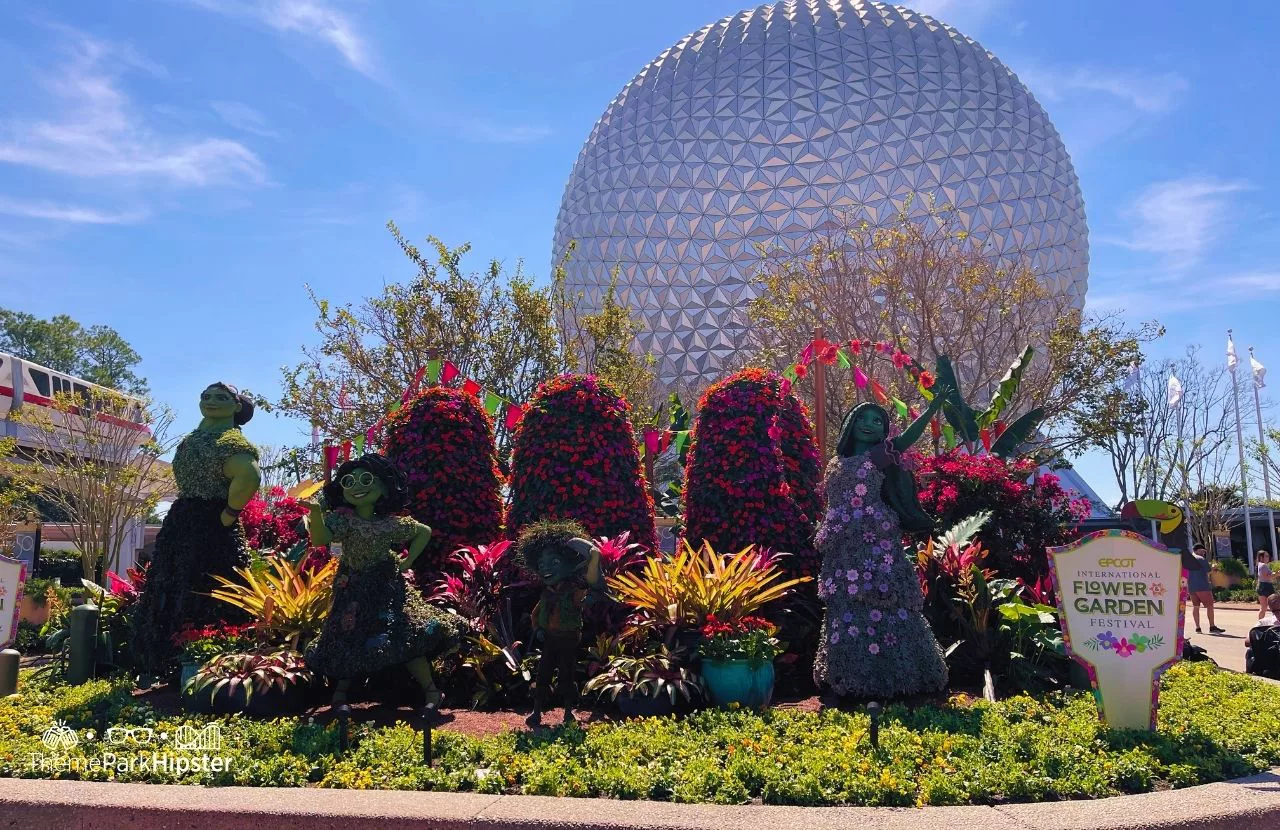 Continue to check my blog for dates of both festivals (and other special events held year-round!)
Book your stay during the festival of your choice, and make it a romantic & magical time every day that you're in Disney.
WATCH NEXT: Top 10 BEST Things to Do at EPCOT Food and Wine Festival!
13. Explore Disney Springs
Where to even begin with Disney Springs?
You could make an entire trip to Disney World, and only go to Disney Springs!
Not even a theme park, but even just eating and shopping. You'd never run out of things to do!
Why This is One of the Most Romantic Things to Do at Walt Disney World
Take your date to a decadent brunch at Wine Bar George, before going around to all your favorite stores. 
Take a hot air balloon, for a scenic view from up above, see a Cirque De Soleil show, and don't forget to stop inside the World of Disney, of course!
End your evening with an incredible meal: Whether that be at Morimoto (A world-Famous chef), The Boathouse, or Raglan Road Irish Pub for a unique experience with awesome live Celtic entertainment!
But, you're not done yet. Take your date for a divine dessert, either at Amorette's Pâtisserie or at Gideon's Bakehouse (if you want to wait in a really long line.)
Finally, finish your night with a great beverage. Check out The Edison or Enzo's Hideaway Tunnel Bar!
With all this and much, much more, you'll never ever be bored at Disney Springs.
14. Take a Boat Ride in an Amphicar at The BOATHOUSE
One of the most romantic things to do at Disney World is easily riding in an Amphicar at The Boathouse at Disney Springs.
What's an Amphicar, you ask?
It's the coolest boat you've ever seen – shaped exactly like a vintage car. But, it's not just a boat! It can actually drive on the road as well. Believe it or not!
Take the opportunity for this extremely cool experience, and enjoy your tour guide's information while they are dressed in vintage sailor attire.
Cancel your trip for any reason with Travel Guard TODAY!
15. Rent a Yacht
For couples at Disney who want the luxurious experience out on the water: Did you know? You can rent a yacht at Disney!
Enjoy a magical "Fireworks Cruise" where you'll get a front-row seat on the water to your choice of the closing show at Epcot or Magic Kingdom.
Check out Disney's website here for more details on pricing, locations, and the decor & snacks that are included.
Purchase lodging & Walt Disney World Discount Tickets together at OrlandoVacation and get an extra 2% off when booking a vacation package with Promo Code PKG2. Book Now!
16. Take a Romantic Walk Around Fort Wilderness Campground and Disney's Wilderness Lodge
One of the most romantic Disney World resorts is actually… Disney's Wilderness Lodge and Campground!
Why This is One of the Most Romantic Things to Do at Walt Disney World
This resort has some amazing trails!
Whether you're a seasoned hiker or just a casual runner/walker, the campgrounds are huge, and the resort has lots of areas to walk around and appreciate the surrounding nature.
Better yet, take a romantic horseback ride together at Fort Wilderness's Tri-Circle-D Ranch!
17. Sangria University
If your partner loves Sangria, this might be the ideal date for them!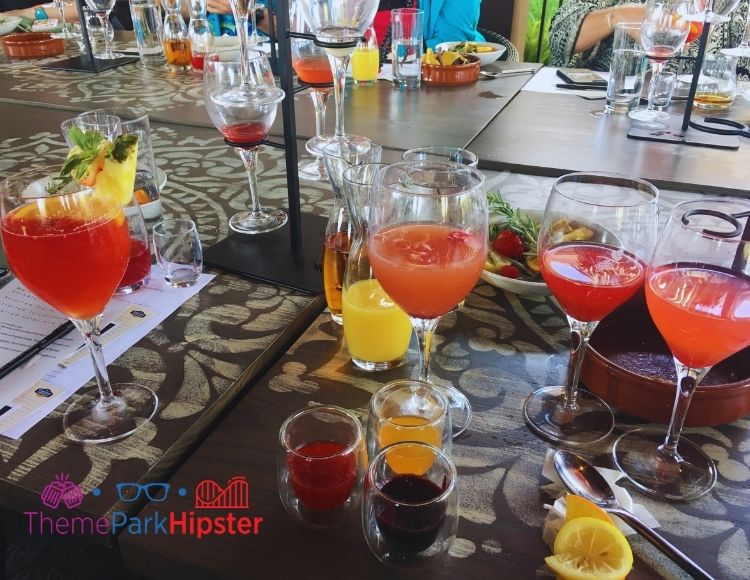 Partake in Disney's Coronado Springs, Three Bridges Bar and Grill's professionally-taught class on how to make the perfect Sangria. 
Don't worry! You'll get to test-taste some too.
Planning a trip soon? If so, read the Disney Vacation Planning Guide for your next dream trip!
18. Keys to the Kingdom Tour or Private Tour
When you first think about Disney World for couples, many people go to the fancy meals, wine tastings, or other typical romantic date ideas.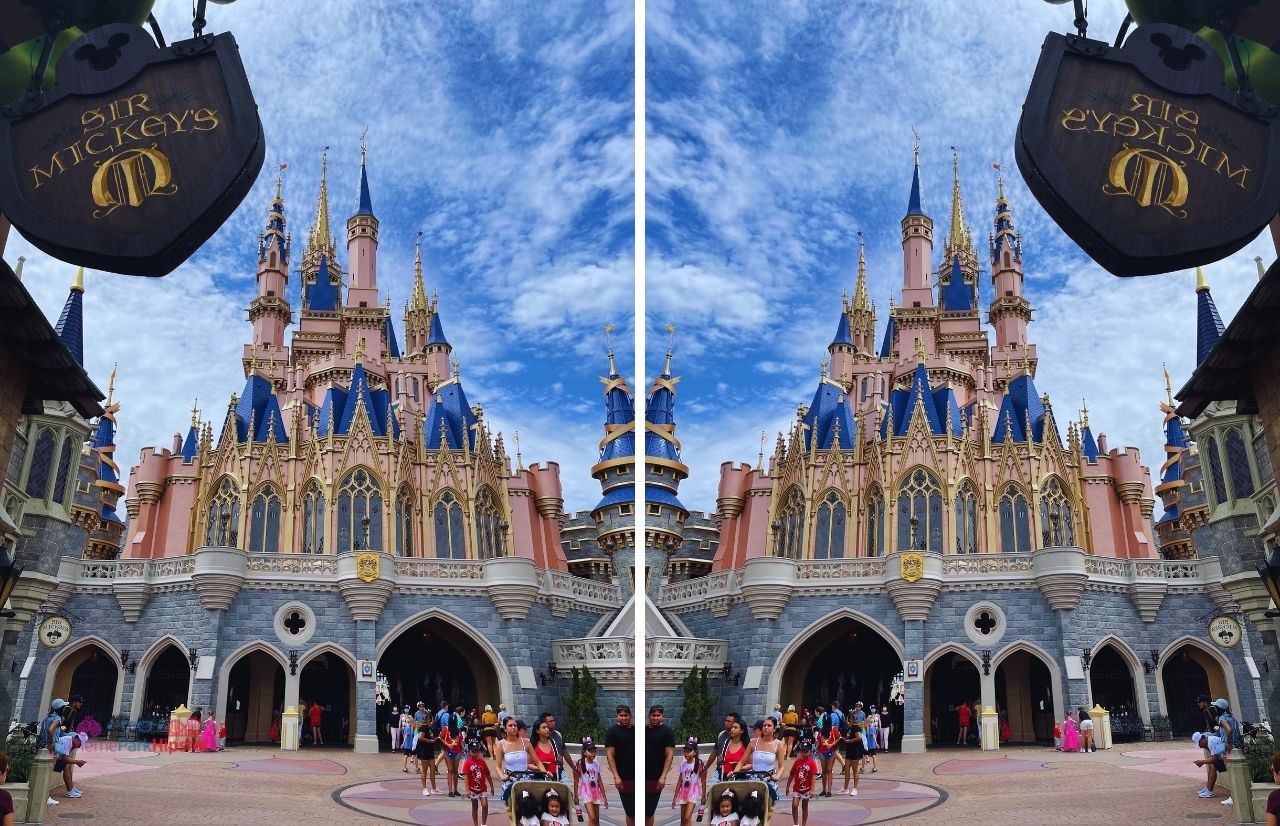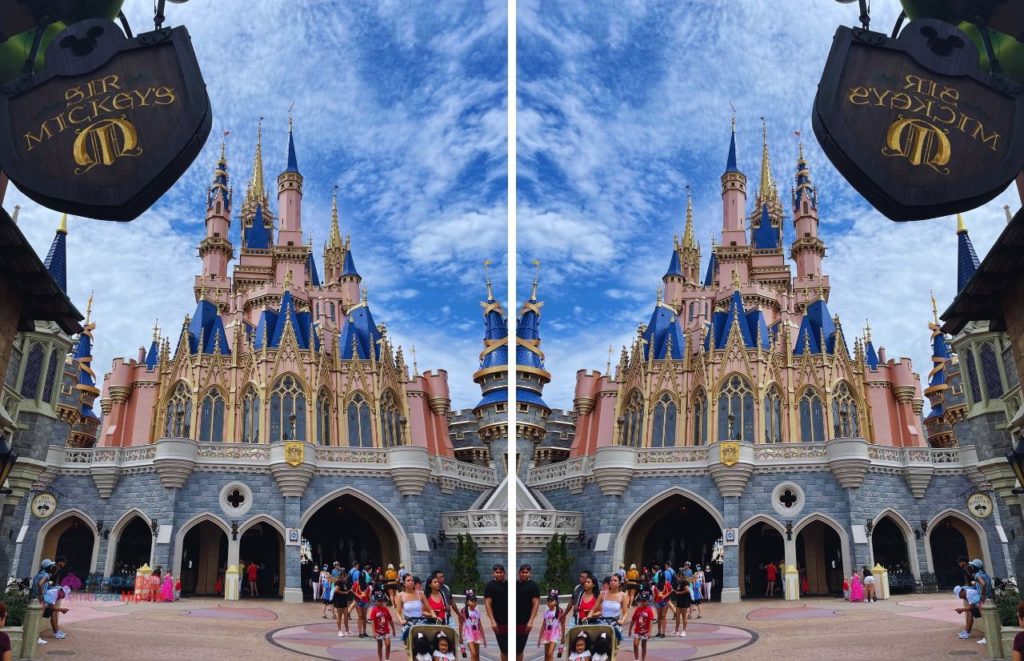 But if you're headed to Disney World, we assume it's because you love Disney, right?
Well, if that's the case, why not use your romantic trip as an opportunity to have a super exclusive Disney tour?
Why This is One of the Most Romantic Things to Do at Walt Disney World
Set up either a private tour just for the two of you, or a behind-the-scenes "Keys To The Kingdom" tour and learn about the history of Walt Disney World, as well as some "pulling-back-the-curtain" facts and visuals.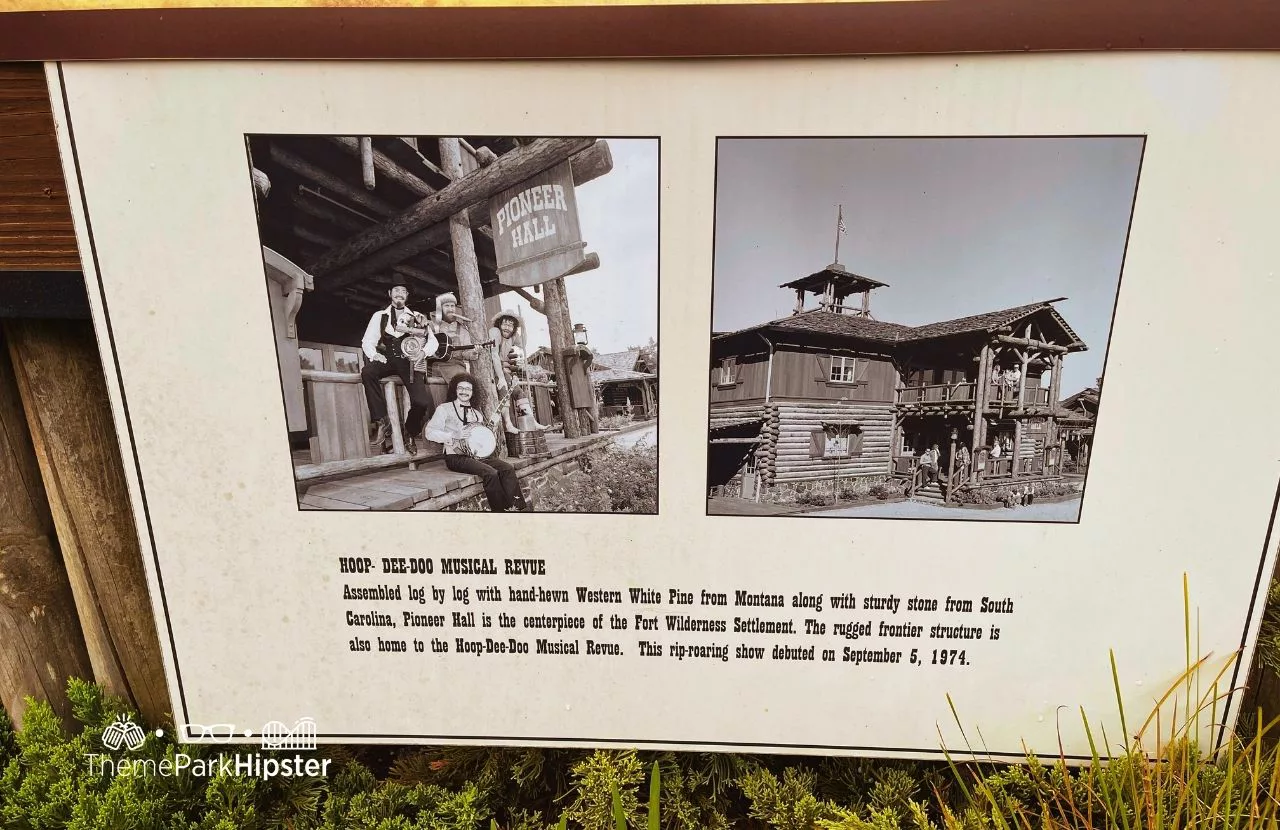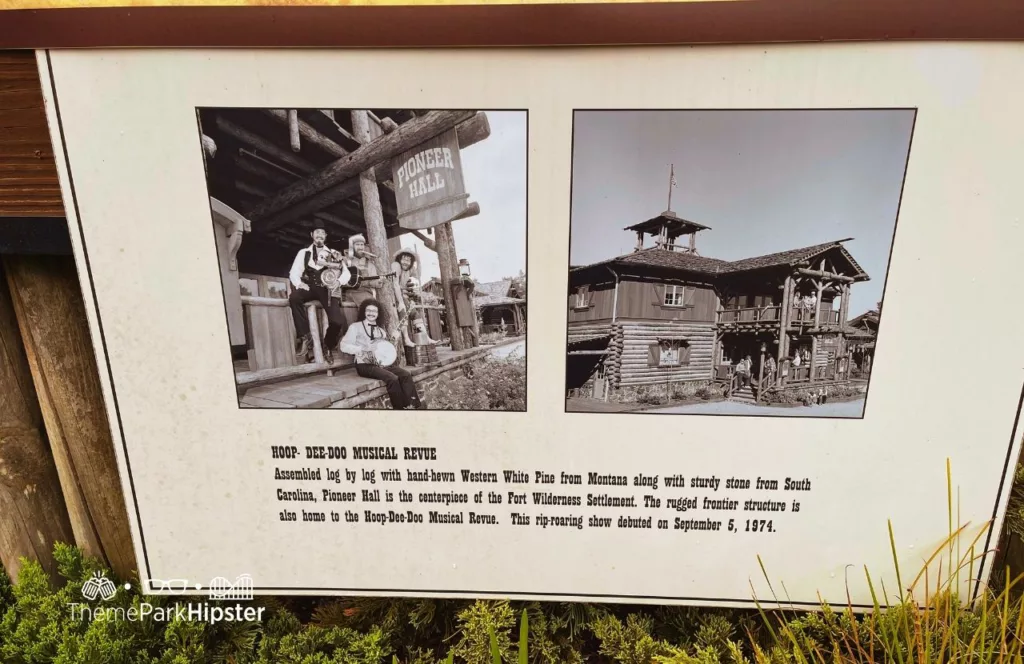 Guests who love Disney tend to love the backstage pass into how Magic Kingdom operates and has operated for many, many decades.
19. Dine at the Chef's Table
For some, when you say fine dining, you mean fine dining. Are you looking for the most elegant and epicurean dinner you could possibly have in Disney World? 
Then, look no further than the Chef's Table at Takumi-Tei or Victoria and Albert's.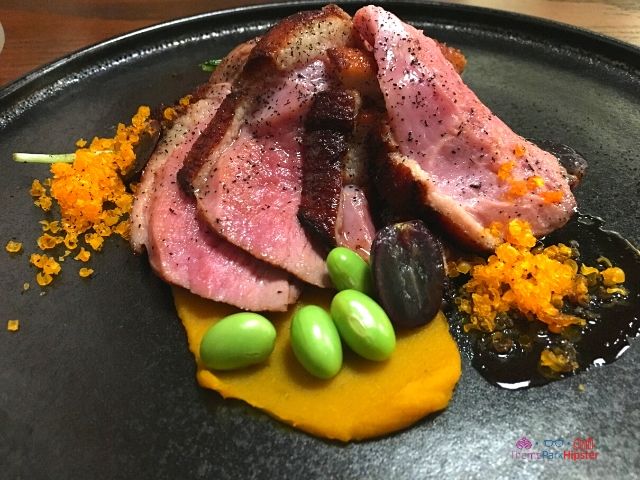 At the Chef's Table, you and your date will find yourselves enchanted by the luxury of this private dining opportunity. 
Regardless of which restaurant you choose for your "Chef's Table" experience, the meal will astound you, as it is perfected just for you and your date's culinary preferences.
The menu will be one of a kind!
Recommended: Top 5 Ways to Find Cheap Disney World Tickets for Your Vacation!
20. Elephant or Rhino Tour at Animal Kingdom
Prepare to be in awe if you partake in the "Caring for Giants" tour inside Disney's Animal Kingdom.
This special tour gives guests an up-close look at the beautiful and massive that live at Animal Kingdom. 
If Rhinos are what fascinate you, then book the "Up Close with Rhinos" tour instead.
You won't be allowed to take pictures on either tour, but the memories will last a lifetime. 
Recommended: Where to Stay in Orlando: Top 10 Hotels and Resorts for ALL Budgets
21. Spend a Day at a Water Park with Private Cabana
Book a private "Polar Patio" at Disney's Blizzard Beach or a "Beachcomber Shack" at Disney's Typhoon Lagoon! It will totally change the game for you. 
You'll be provided with complimentary towels, storage for belongings, water, ice, and comfy seating!
Not to mention, shade and your own private area away from the energy and excitement.
Additionally, guests can order food and beverages from the assigned attendants throughout the day. 
22. Go Bowling
Did somebody say, "Bring on the competition?!"
Head over to Splitsville Luxury Lanes! You've never bowled like this before.
Splitsville is the ultimate way to bowl. The interior is decorated with vintage bowling decor, and you'll also find amazing food, drinks, and live music inside!
Why This is One of the Most Romantic Things to Do at Walt Disney World
The best part about Splitsville is that the meals you can have here aren't what you'd expect at a normal bowling alley.
Here, you can order sushi, tacos, crab rangoons, chicken fried rice, ice cream sundaes, incredible cocktails, and so much more!  
23. Create Your Own Foodie Tour at Each Theme Park
Just like your "Around the World Tour" in Epcot, you can make every meal your own, regardless of which theme park you visit!
If you and your date are total foodies, then pick your top spots for meals, snacks, drinks, and desserts, and make sure to stop at as many of them as possible!
I call this the "make-it-your-own Foodie Tour."
It's bound to be a perfect date and a super fun way to try all your favorites in one day!
Flight Deals? No Problem! Find a flight on CheapAir.com
24. Watch a Concert at the House of Blues
There's nothing like the House of Blues at Disney Springs!
If you love live music, make a plan to have a romantic date night at the House of Blues.
Get excited for delicious food and a great concert.
Be sure to look up who's playing before you go. Even if you don't know the artist, you might discover a new favorite!
Recommended: The Solo Theme Park Traveler's Guide
25. Go Scuba Diving (Epcot DiveQuest)
I bet you've never heard of Epcot DiveQuest! Do you love scuba diving?
Well, if you happen to be SCUBA certified, you're eligible to go on a "DiveQuest" in "The Seas" at Epcot.
The best part is you get to see a neat perspective that most guests could only imagine.
Try this for your next Disney date. Don't forget to tell all your friends about it too!
Plus, Epcot is the most romantic Disney park in general for your Florida vacation.
My Final Thoughts on the Most Romantic Things to Do at Disney World
That wraps up the best things to do at Disney World for couples!
From hidden secrets, to special tours and tasty treats, it's a day (or vacation) full of well deserved (romantic) fun.
I hope you feel a lot more at ease in planning your Walt Disney World vacation.
Thanks for Reading and Listening!
To share your thoughts:
To help out the show:
Leave an honest review on iTunes. Your ratings and reviews really help and I read each one.
Subscribe on iTunes.
Until next time, Happy Park Hopping Hipsters!
(Original Article Date: July 29, 2019/Updated by Editor on September 18, 2023)