Does the Walt Disney World PhotoPass system confuse you?
The Disney PhotoPass service has been a staple at both Walt Disney World and Disneyland theme parks for years!
The service allows you to get your photos taken on attractions and at iconic spots in the parks without someone having to be left out of the photo, and with a professional-grade camera.
When it comes to traveling to the theme parks as a single rider, or even a small group, Disney PhotoPass is a great way to be sure your memories are preserved forever in the form of fantastic photos.
THIS POST MAY CONTAIN AFFILIATE LINKS. PLEASE READ MY DISCLOSURE FOR MORE INFO. Which means if you click on certain links, I may receive a small commission at no additional charge to you.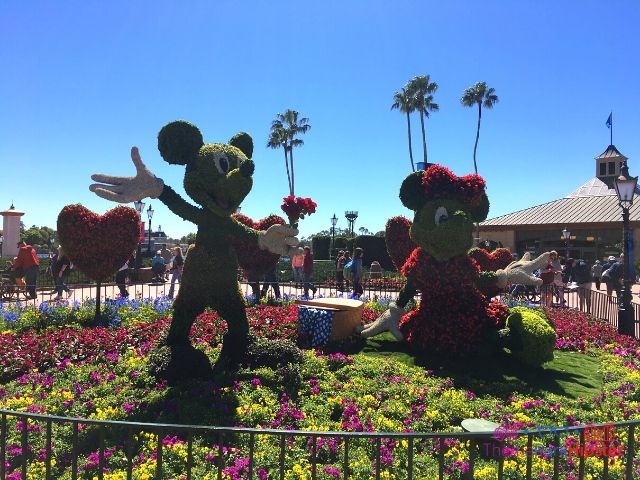 What is Disney PhotoPass?
Disney PhotoPass is the service that allows you to have as many photos of you or your group taken at various points across Walt Disney World or Disneyland.
The photos are linked to your Disney account through your park ticket (Walt Disney World and Disneyland) or MagicBand (Walt Disney World only).
What is Memory Maker?
Disney's Memory Maker the package where you can download unlimited amounts of photos from your Disneyland or Walt Disney World vacation for one price.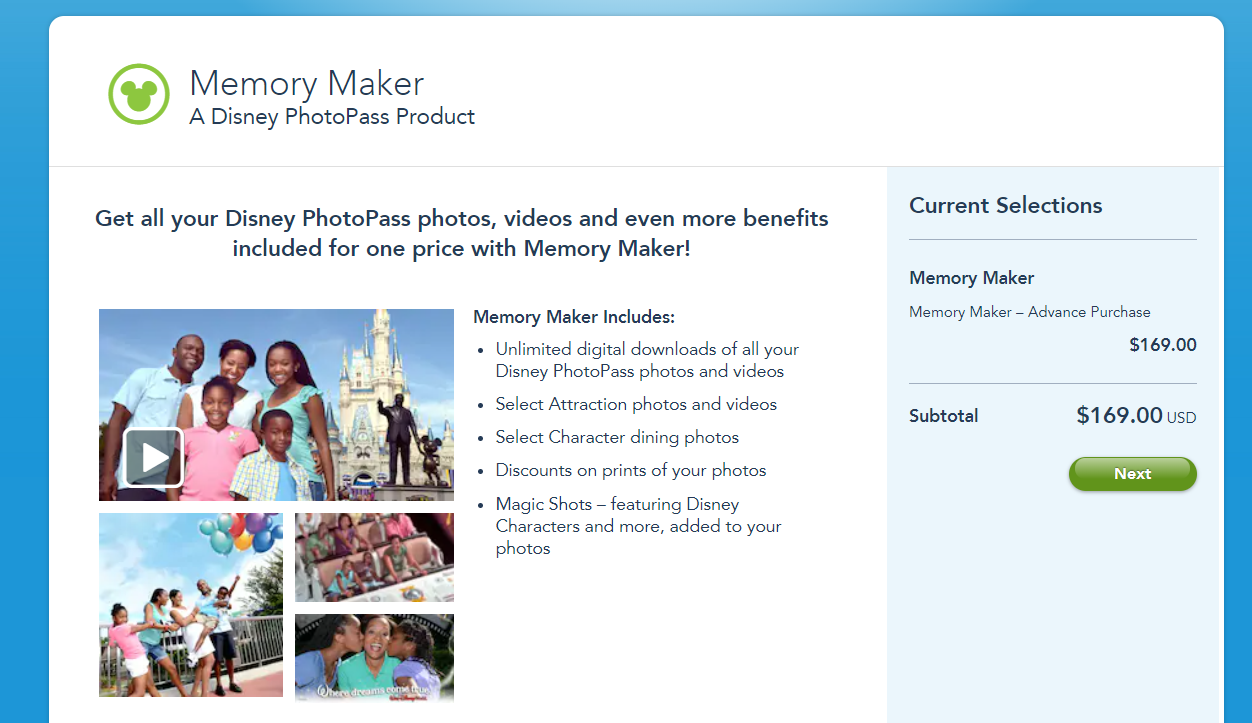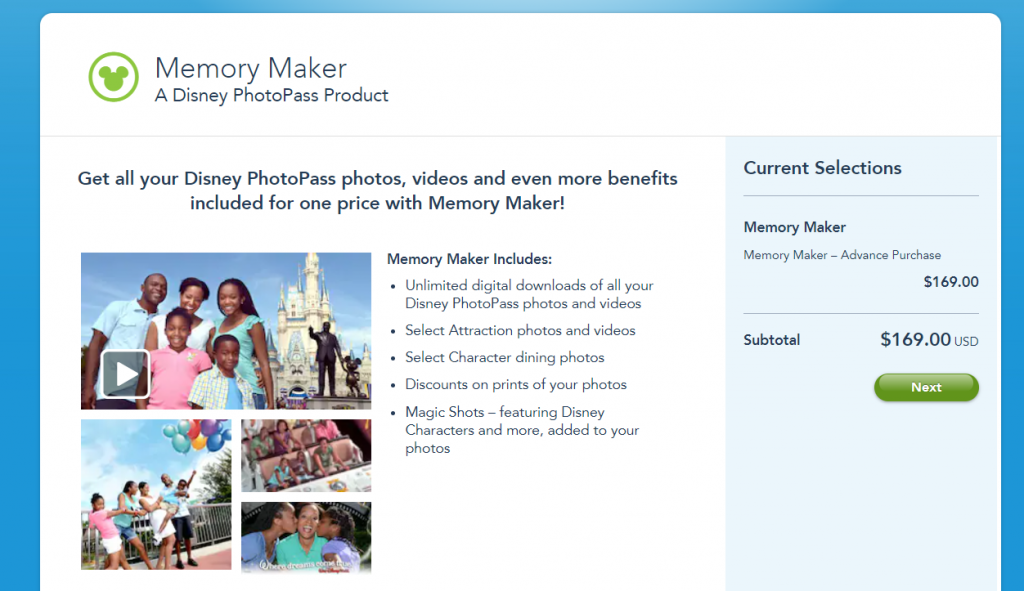 The package starts at $169 and is not refundable. Once purchased, photos from your trip are available to download for 45 days!
Have a DIFFERENT kind of Orlando vacation with a Resort home next to Disney World. Find Your Disney Resort Vacation Rental here!
Where can I see my photos?
After taking hundreds of photos with actual PhotoPass photographers and having your ride photos automatically added to your account, you might be wondering where you can actually see your photos.
For both Walt Disney World and Disneyland you can check out your photos through the park's dedicated app or with any of the PhotoPass kiosks throughout the parks.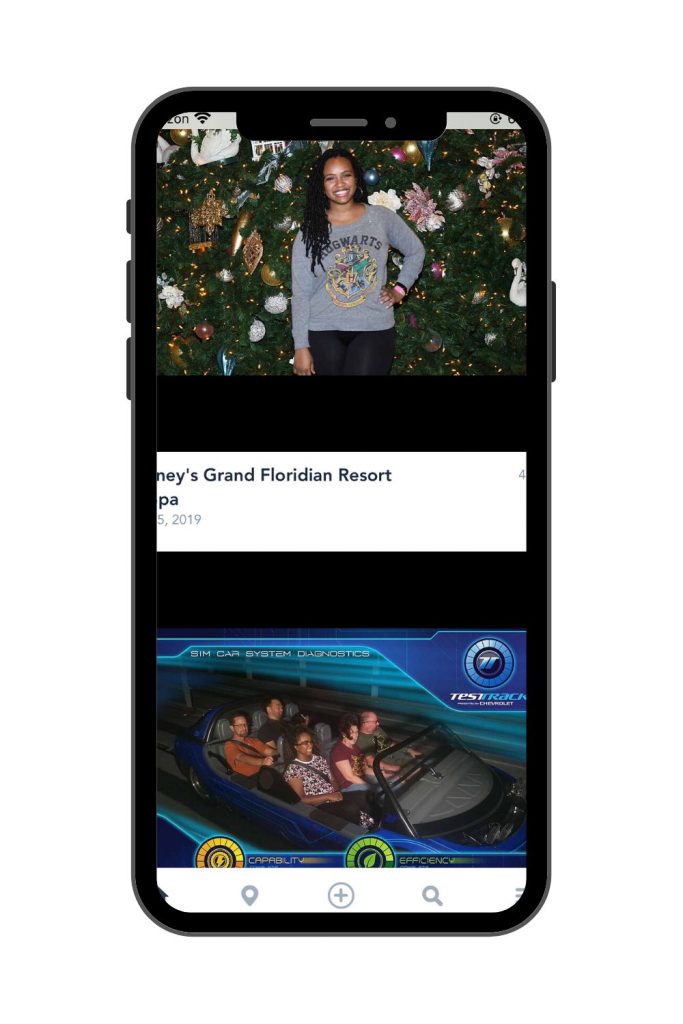 If you are viewing your photos in the app and have not purchased Memory Maker your photos will have a PhotoPass watermark over the photo.
2020 UPDATE PER DISNEY: The Disney PhotoPass photographers will not handle Guests' personal devices such as cellphones and cameras. Before the photographer takes your photo, please have your MagicBand or Card ready for the photographer to scan so they can quickly link your photos to your account.
What rides have PhotoPass?
At both Walt Disney World and Disneyland there are multiple rides with PhotoPass cameras ready to capture the excitement on your face as you blast off on a roller coaster or experience falling through the Twilight Zone!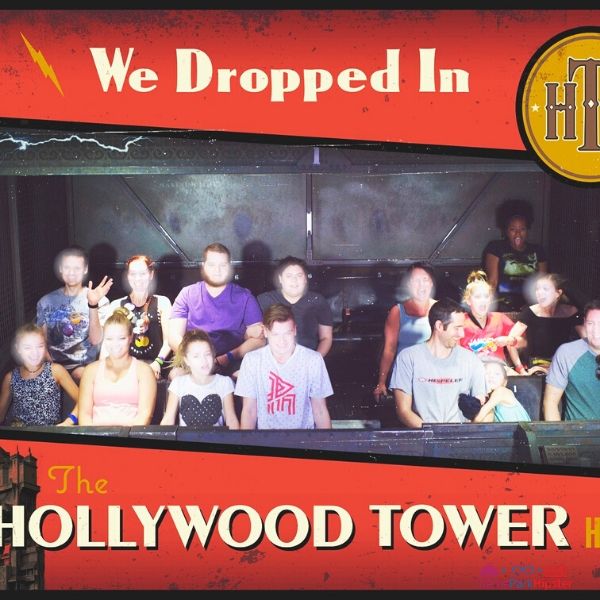 Magic Kingdom (Walt Disney World)
Space Mountain
Buzz Lightyear Space Ranger Spin
Splash Mountain
Pirates of the Caribbean
Enchanted Tales With Belle
Hollywood Studios (Walt Disney World)
Twilight Zone Tower of Terror
Rock 'n' Roller Coaster Starring Aerosmith
Epcot (Walt Disney World)
Test Track
Frozen Ever After
Disney's Animal Kingdom (Walt Disney World)
Expedition Everest
Dinosaur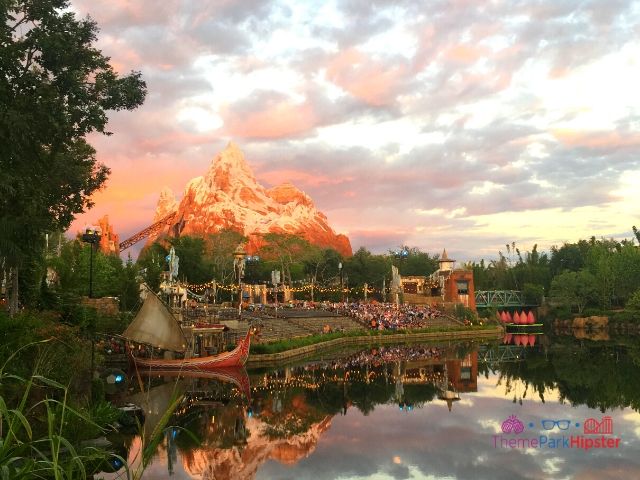 Disneyland Park (Disneyland Resort)
Space Mountain
Splash Mountain
Disney California Adventure (Disneyland Resort)
Radiator Springs Racers
Incredicoaster
Guardians of the Galaxy – Mission: Breakout
Pros to PhotoPass and Memory Maker
You get unlimited downloads of all of your photos taken at Walt Disney World or Disneyland for 45 days.
Everyone in your group gets to be in the photo without having to swap people out to take multiple pictures.
There are Disney PhotoPass photographers throughout the parks, including at park icons, character meet and greets, and some dining locations.
If you participate in runDisney events, your photos from the races will be linked to your account through your bib number.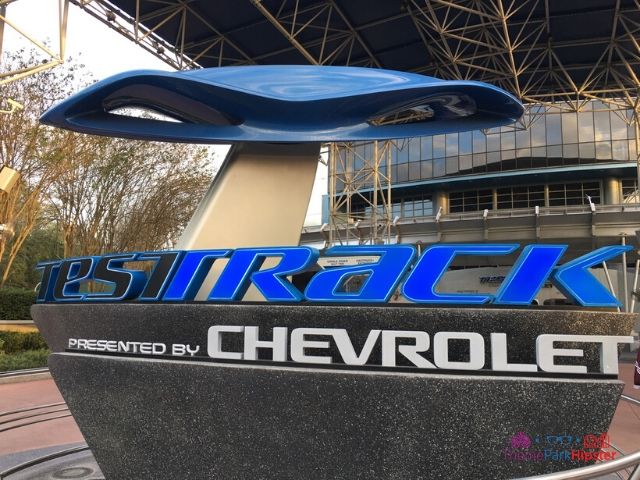 Cons to PhotoPass and Memory Maker
During Walt Disney World and Disneyland's planned phase re-opening Disney PhotoPass photographers will no longer take photos with your device.
Memory Maker can be pricey for some guests who have already spent a lot of money on vacation.
The lines for some popular PhotoPass locations like Sleeping Beauty and Cinderella Castle, the Millennium Falcon inside Star Wars: Galaxy's Edge, and Pixar Pier can get long and take a while to get through.
PhotoPass photographers might not always be out, especially depending on the weather in Florida. If it is raining there are typically not photographers at the park, so be sure to plan your perfect castle photoshoot for the morning.
PhotoPass thoughts from ThemeParkHipster
Here at ThemeParkHipster we love the idea of capturing precious moments in the parks and actually being able to be in the photos with our friends or family. PhotoPass allows for those moments to be captured and the pictures turn out great most of the time.
We would suggest that if photos are important to you while on vacation to purchase Memory Maker and take as many pictures with Disney PhotoPass photographers as possible!
The time spent waiting for the line to move will be well worth it. Especially after you get home and see everyone in your group smiling and excited to be at the Disney parks.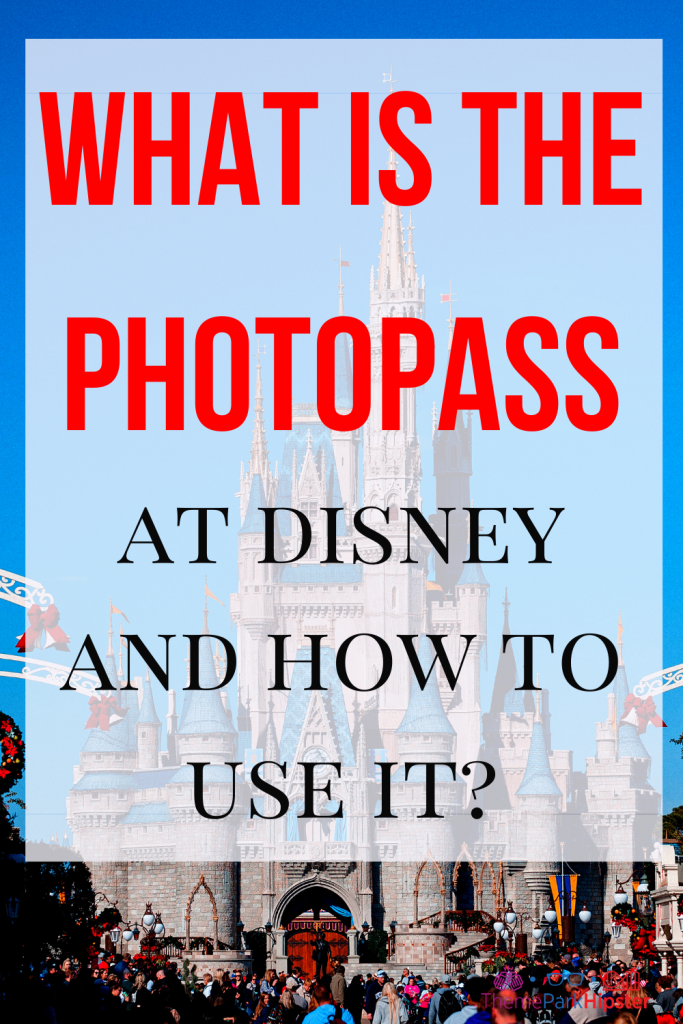 And good news for those Annual Passholders out there, Disney PhotoPass and Memory Maker are part of the price you pay for your pass!
That means you get unlimited photo downloads for the entire time your pass is good.
Until next time, Happy Park Hopping Hipsters!
About the Author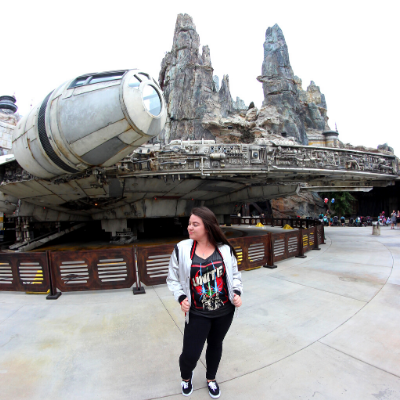 About the Author
Megan is a theme park expert and frequent traveler to magical places. She covers all things Disney and Universal and runs marathons for fun.
She thinks you can tell a lot about someone by the name of their signature lipstick, and hers is NARS Dragon Girl.
UP NEXT: How to Do Walt Disney World in Just 3-Days!
(Original Article Date: November 13, 2014/Updated June 15, 2020)