Refreshing, light, fruity and AMAZING!
Just a few words to describe the Elderflower Sangria at Epcot. This week's noteworthy drink is a must try for Hipsters trying to conquer the Drinking Around the World challenge.
THIS POST MAY CONTAIN AFFILIATE LINKS. PLEASE READ MY DISCLOSURE FOR MORE INFO.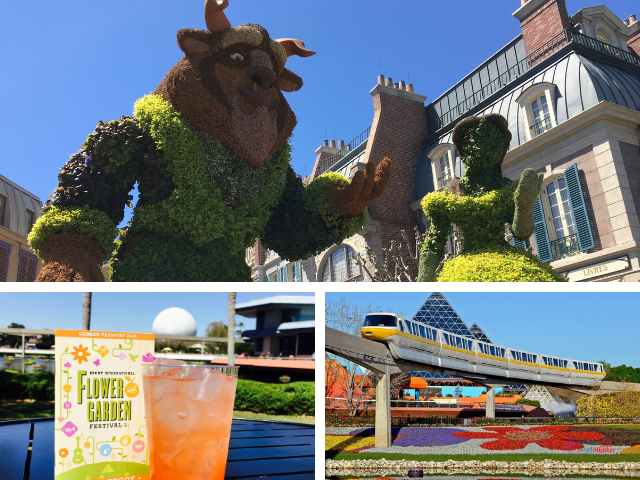 Epcot Mexico Sangria
For a limited time at the Epcot Flower & Garden Festival be sure to stop by the Jardin de Fiestas Kitchen located near the Mexico Pavilion and experience this fantastic beverage.
It is the best springtime thirst-quencher with just the right amount of sweetness and floral essence. The addition of elderflower is the perfect, palate dance among your taste buds.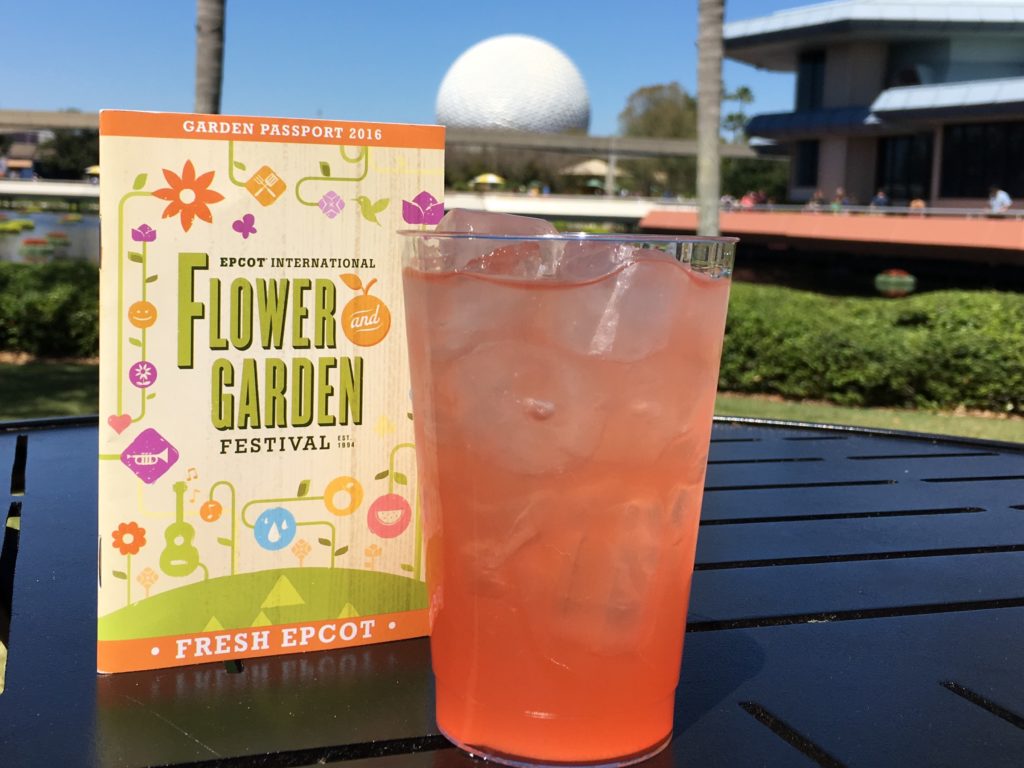 The Elderflower is most commonly found in the St. Germain Liqueur, a well-respected liqueur in the cocktail industry and a great addition to most drinks.
Elderflower Liqueur
This delicious artisan French liqueur that is made from an elderflower. An elderflower is a white starry flower found in the hillsides of the French Alps.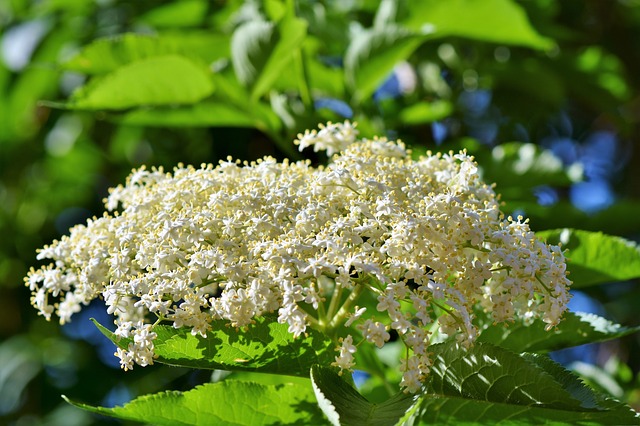 The best thing about this French liqueur is that it is perfect for the hot days here in Florida since goes well with refreshing cocktails.
Sangria
The popular alcoholic beverage, Sangria, dates back to the Middle Ages. It is traditionally made with a red wine base, some type of brandy or rum and includes chopped fruit.
There are all kind of recipes for Sangria that also includes white wine and rose.
Best Sangria at Epcot
If you're ever at Epcot, you'll want to have one of the many sangria options that are available throughout the year such as:
Mexican Sangria – Mexico Pavilion at La Cava del Tequila and La Cantina de San Angel
Cocktail Popsicles by Pop Fusion – Italy Pavilion at the Via Napoli Snack Cart
Spice Road Signature Sangria – Morocco Pavilion at Spice Road Table
Special Italian Sangria – Italy Pavilion at Tutto Gusto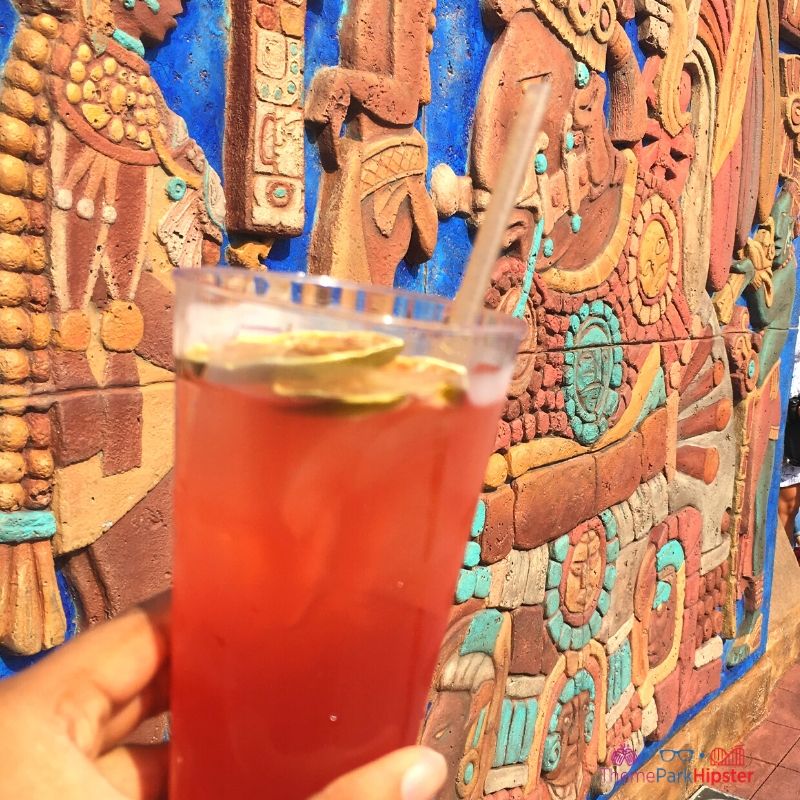 Jardin de Fiestas Kitchen (Mexico Booth at Flower and Garden Festival)
Throughout World Showcase are kitchens for Epcot Flower and Garden Festival. Each kitchen represents the fresh, floral cuisine of the country represent during the annual event.
What to Know Before You Go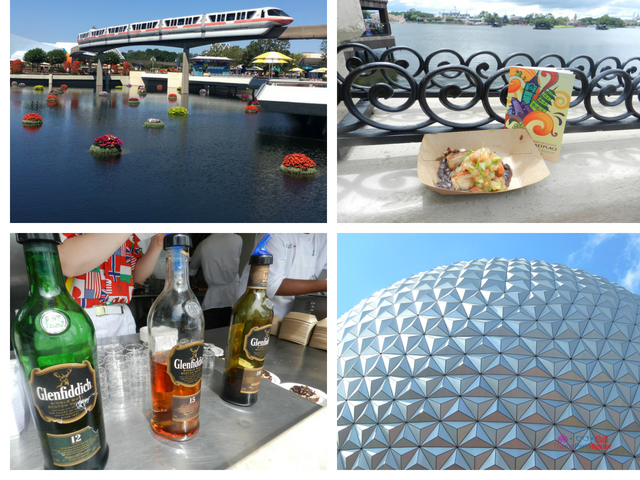 How much does Epcot cost?
A one-day REGULAR season Epcot ticket starts at $109* (prices do fluctuate based on the season).
What is Disney's Epcot Flower and Garden Festival?
The Epcot Flower and Garden Festival is one of Disney's annual events aimed at teaching you how to appreciate the natural resources that we have on this planet through seminars, dining adventures, and topiary displays.
How long is the Flower and Garden Festival?
The Epcot International Flower and Garden Festival is from March to July on most years.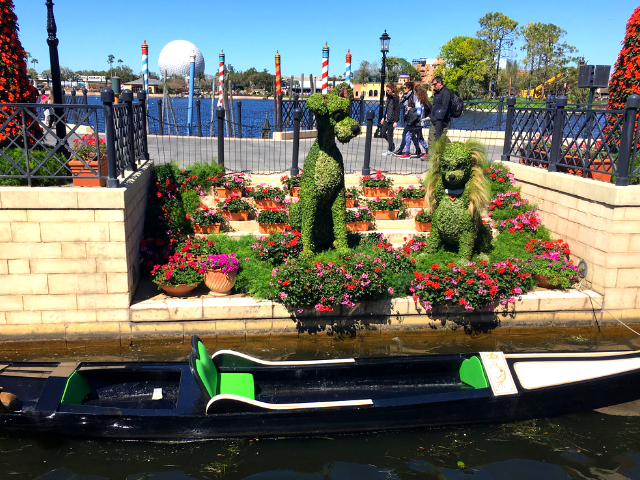 What time does Flower and Garden Festival open?
Epcot opens daily at 9 a.m. You'll be able to see all of the topiaries in Future World before heading over to World Showcase which opens at 11 a.m.
What are the Best Rides at Epcot for Adults
Soarin Around the World
Living with the Land
Spaceship Earth
Test Track
Mission Space
Frozen Ever After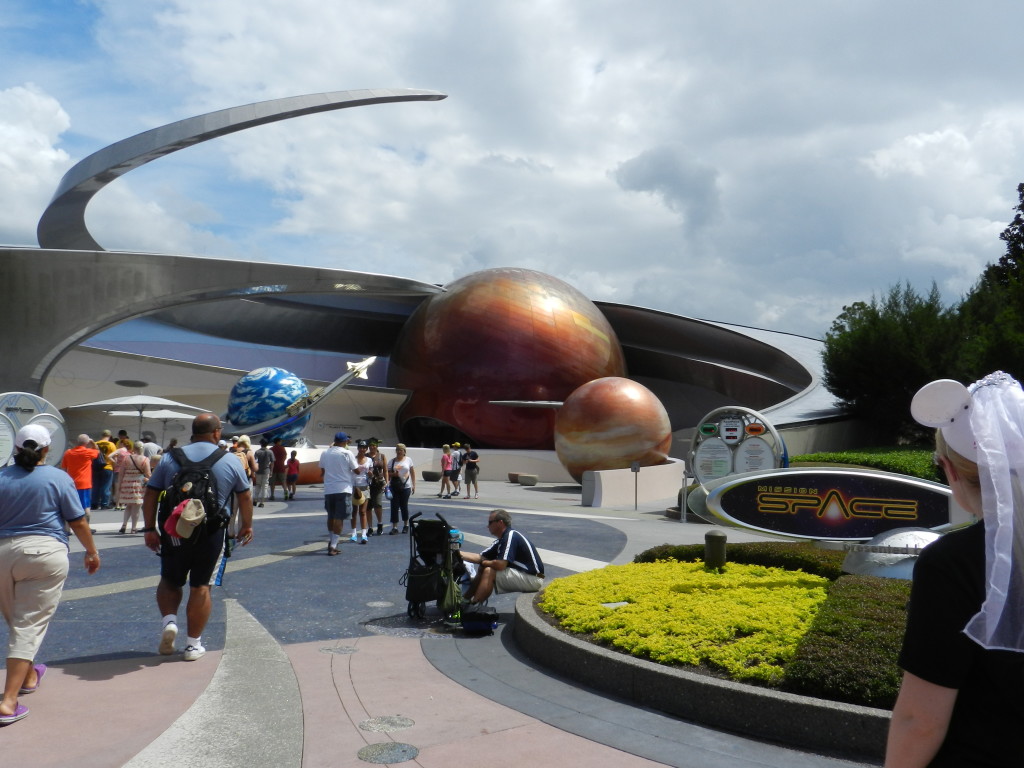 How many countries does Epcot have?
There are 11 (eleven) countries in Epcot.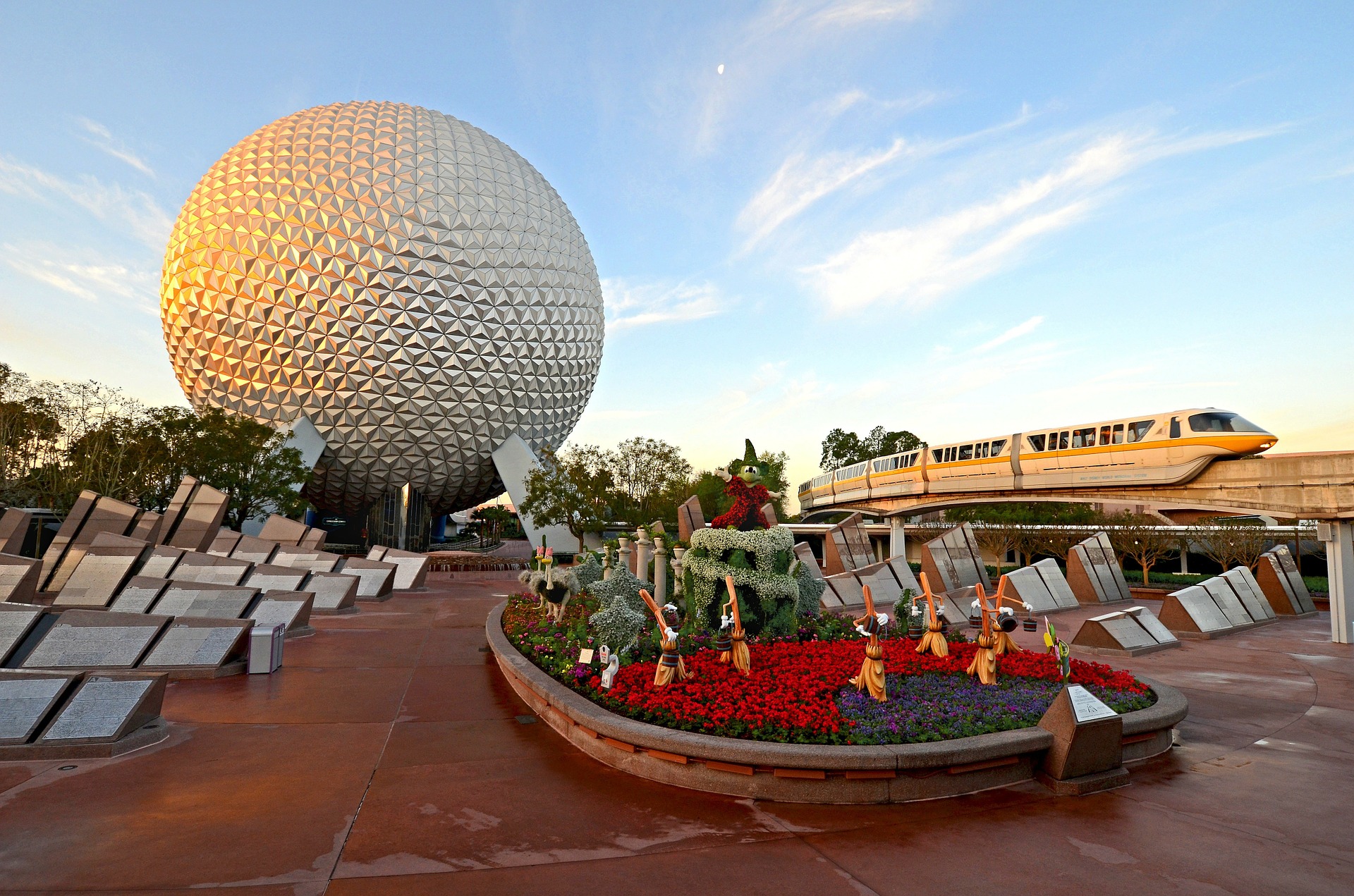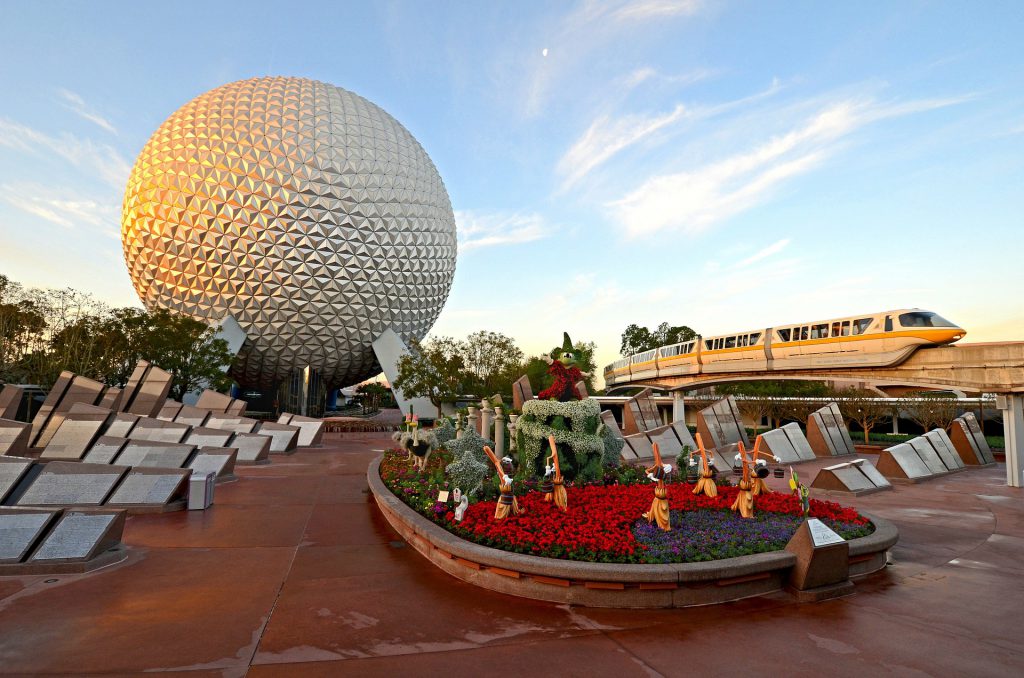 What are the countries in Epcot?
Mexico
Norway
China
Germany
Italy
America (United States)
Japan
Morocco
France
United Kingdom
Canada
Where are the best places to have a drink Epcot?
Like everywhere in the park and I mean that.
Nothing else needs to follow…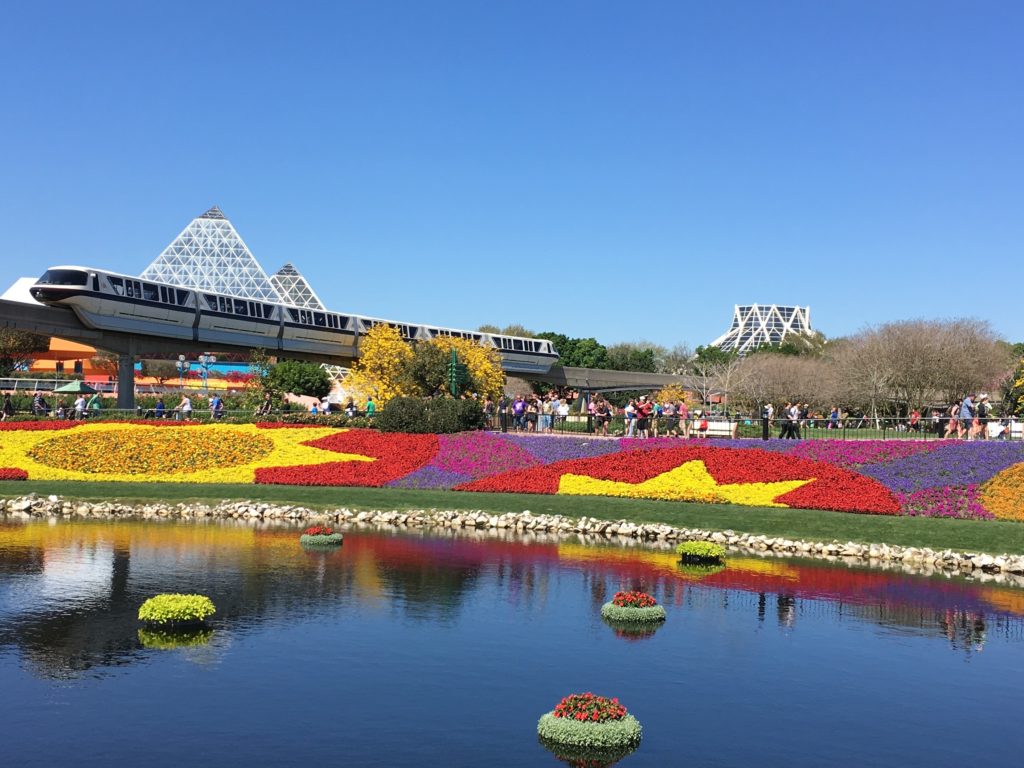 Have Your Drinking Around the World at Epcot Passport Handy
Don't get overwhelmed trying to plan your perfect route around World Showcase. You already have enough to worry about for your Disney vacation.
Get your Drinking Around the World Passport to help you keep track of your progress of the best drinks in Epcot.
What are the best drinks at Epcot?
My top 5 must have alcoholic beverages are:
Avocado Margarita from La Cava del Tequila in Mexico
Mediterranean Journey for Spice Road Table in Morocco
Leaping Leprechaun from Rose & Crown Pub in United Kingdom
Apple Ice Wine from the Trading Post in Canada
Tokyo Sunset from Kabuki Cafe in Japan
You can read more of the best drinks at Epcot here!
My Final Thoughts
Epcot's Elderflower Sangria is a must try before the Flower & Garden Festival is over. To sum up the taste, it's like springtime in a cup!
As you sit there sipping, take a break to truly enjoy the enchanting beautiful architecture of World Showcase Lagoon.
What's your favorite drink to try at Epcot? Let us know in the comments section below.
If you enjoyed this article, then you'll love these:
Are you planning a Disney vacation soon? Read the Disney Vacation Planning Guide for your next dream trip!
For more Disney park news, discounts, tips and guides, subscribe to the newsletter!
Until next time, Happy Park Hopping Hipsters!
NikkyJ