Walt Disney World Secrets and Facts: Hollywood Studios Edition
There are quite a few Hollywood Studios facts that many Disney guests may not know. When you're planning your solo Disney adventure, I want you to be prepared with some of the most intriguing hidden gems about this park.
Disney's Hollywood Studios opened on May 1, 1989 and was the third park to open at Walt Disney World. That spectacular day has led to millions of wonderful memories all the way from the young to the old.
What you may not know is that while you think you can see all that Hollywood Studios has to offer, there are still many secrets you should search for on your next Walt Disney World vacation!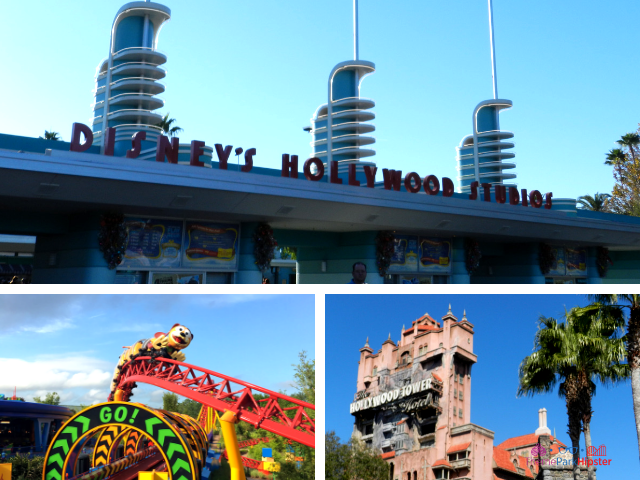 THIS POST MAY CONTAIN AFFILIATE LINKS. PLEASE READ MY DISCLOSURE FOR MORE INFO. Thank you!
One of the cool thing about Hollywood Studios is that the attractions and shows are not too far apart, which makes it easy to navigate the park and find all the little hidden gems.
Hollywood Studios is divided into different sections:
Hollywood Boulevard
Sunset Boulevard
Animation Courtyard
Grand Avenue
Toy Story Land
Commissary Lane
Echo Lake
Soon-to-be Star Wars: Galaxy's Edge
1. Steamboat Willy
At the intersection of Hollywood Boulevard and Sunset Boulevard, is a tip board with an oval plate in the pavement that states "established 1928."
This is the year Mickey Mouse was first featured in a cartoon as Steamboat Willy.
Hollywood Studios Map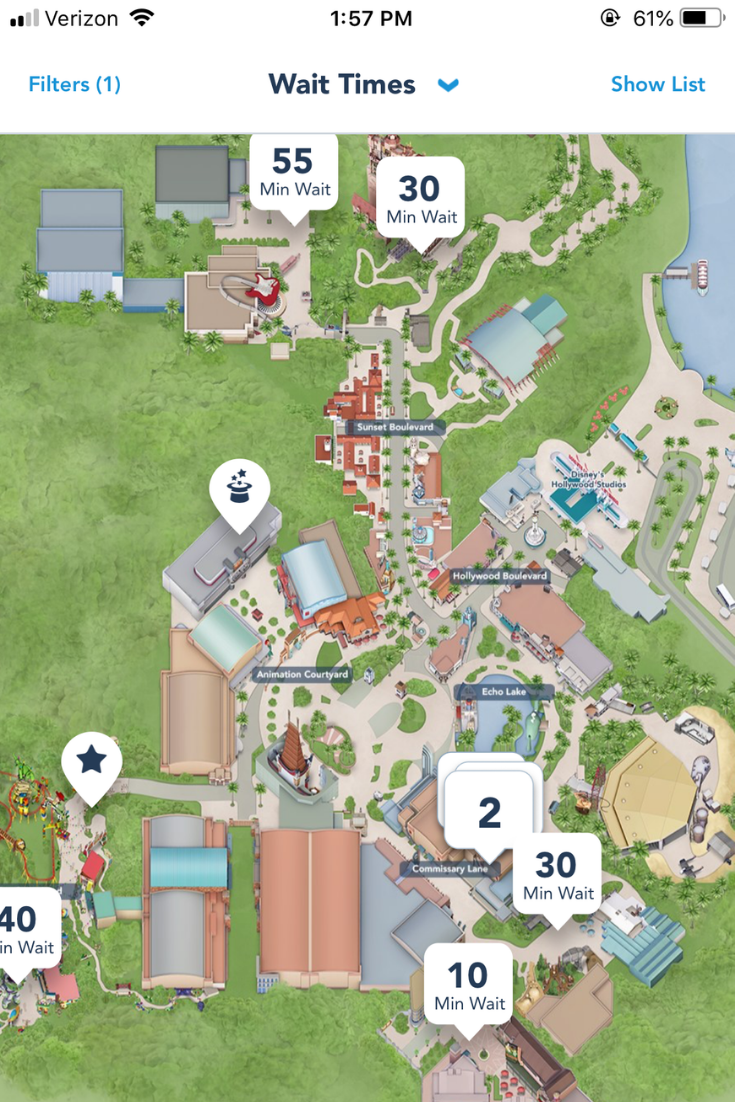 2. Culver City brought to Florida
The shops that you see inside Hollywood Studios are inspired by real places in Culver City, California.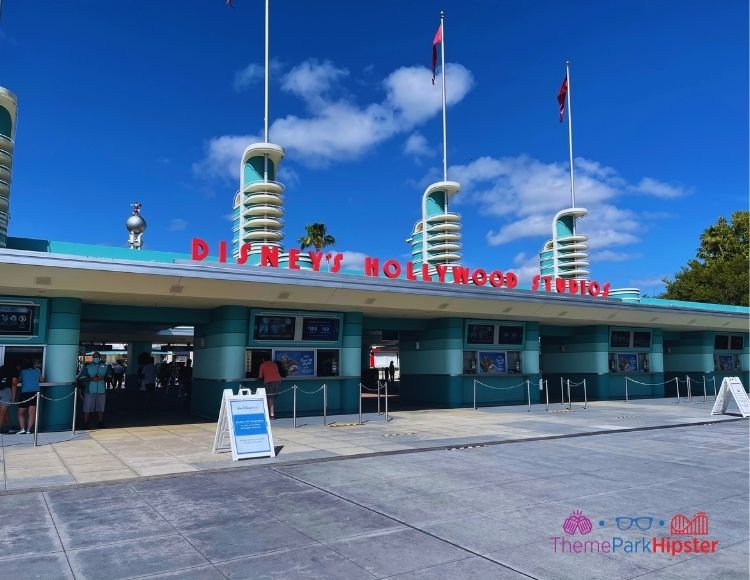 3. AAA Diamond Rated Hotel in Hollywood Studios
Inside the lobby at the wall directly to the right of the concierge desk, you'll see that the Hollywood Tower Hotel has been awarded a 13-Diamond rating from AAA (American Automobile Association).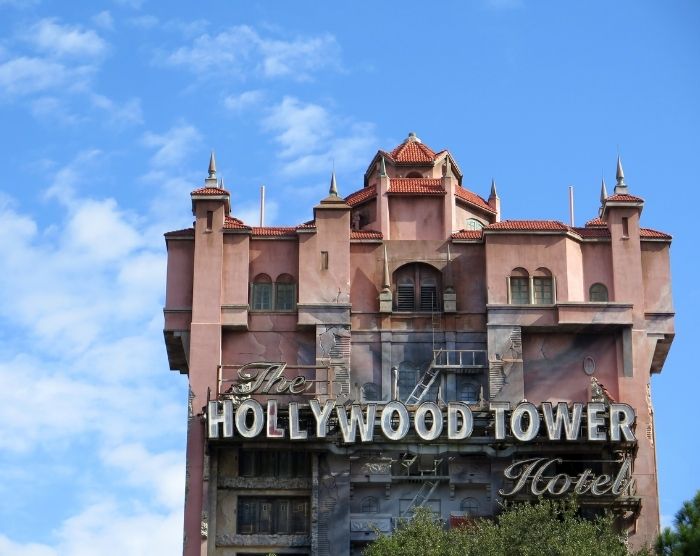 The only catch is that AAA only has ratings that go up to 5 diamonds.
4. Twilight Zone Library
Inside the library section of the Tower of Terror are references to a classic Twilight Zone episode called "A Passage for Trumpet."
Just look for a trumpet sitting on the top of the page of sheet of music.
5. Hidden Mickey? (Original Mickey Mouse Plush)
When you watch the preshow of the Tower of Terror, you'll see an original Mickey Mouse plush held by the child star as she and her group get ready to board the elevator.
ORDER NOW to secure your Walt Disney World theme park ticket! GET MY TICKETS.
6. Double Check the Elevator Safety Certificates
Once you enter the elevator, find the safety inspection certificate signed by Mr. Cadwallader, stating that the elevator is in good working order.
Be sure to notice the certificate date of October 31, 1939, the day the Hollywood Tower Hotel opened.
One of my favorite Hollywood Studios facts!
7. Look out for an Original Tower of Terror Bellhop
While you're exploring Tower of Terror, if you see a bellhop with goal epaulets, then you've found an original Tower of Terror Cast Member.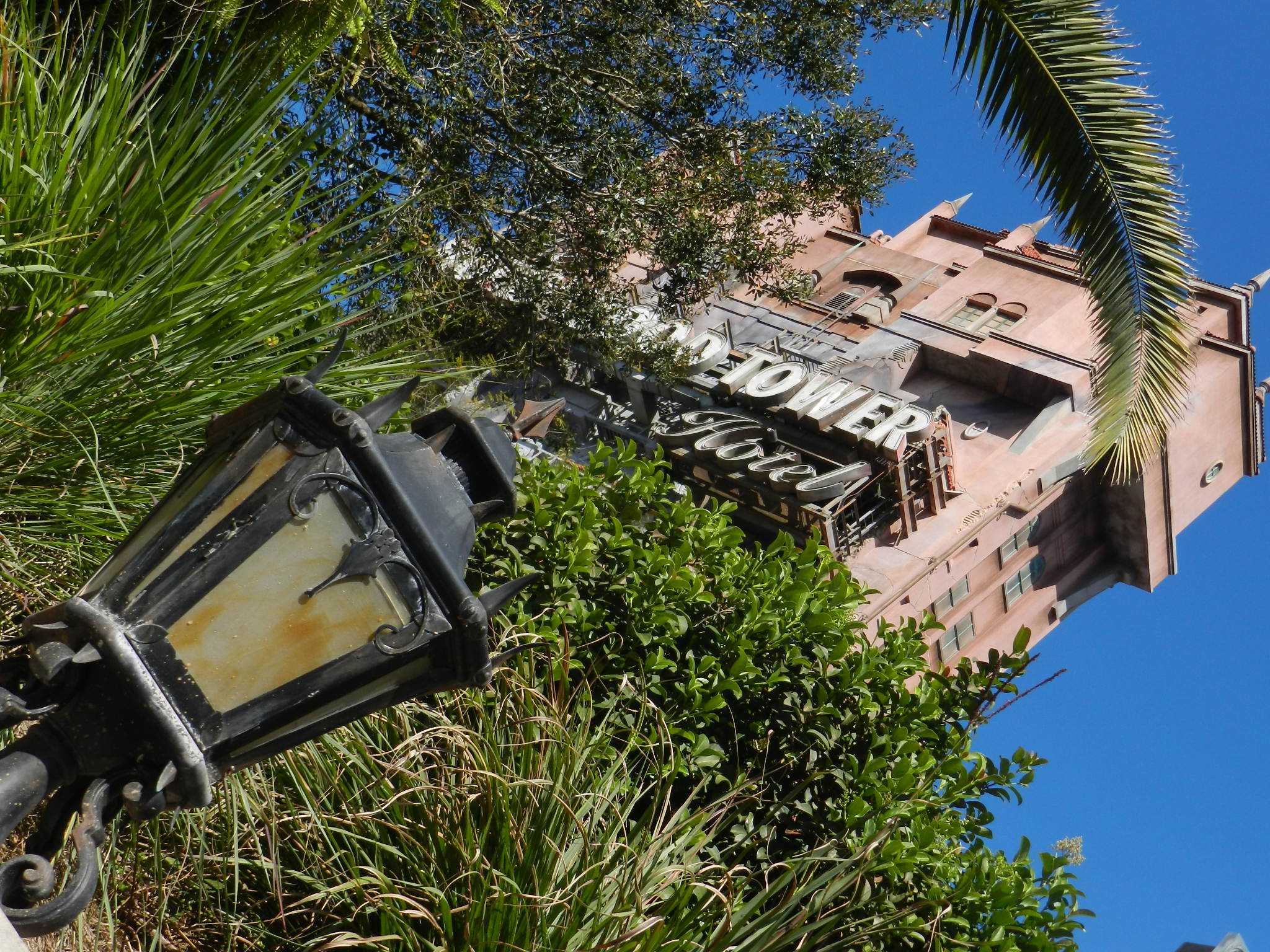 8. Customize Your Rocking License Plate
On Rock 'n' Roller Coaster, look at the custom license plates of the limos before they launch. You will see: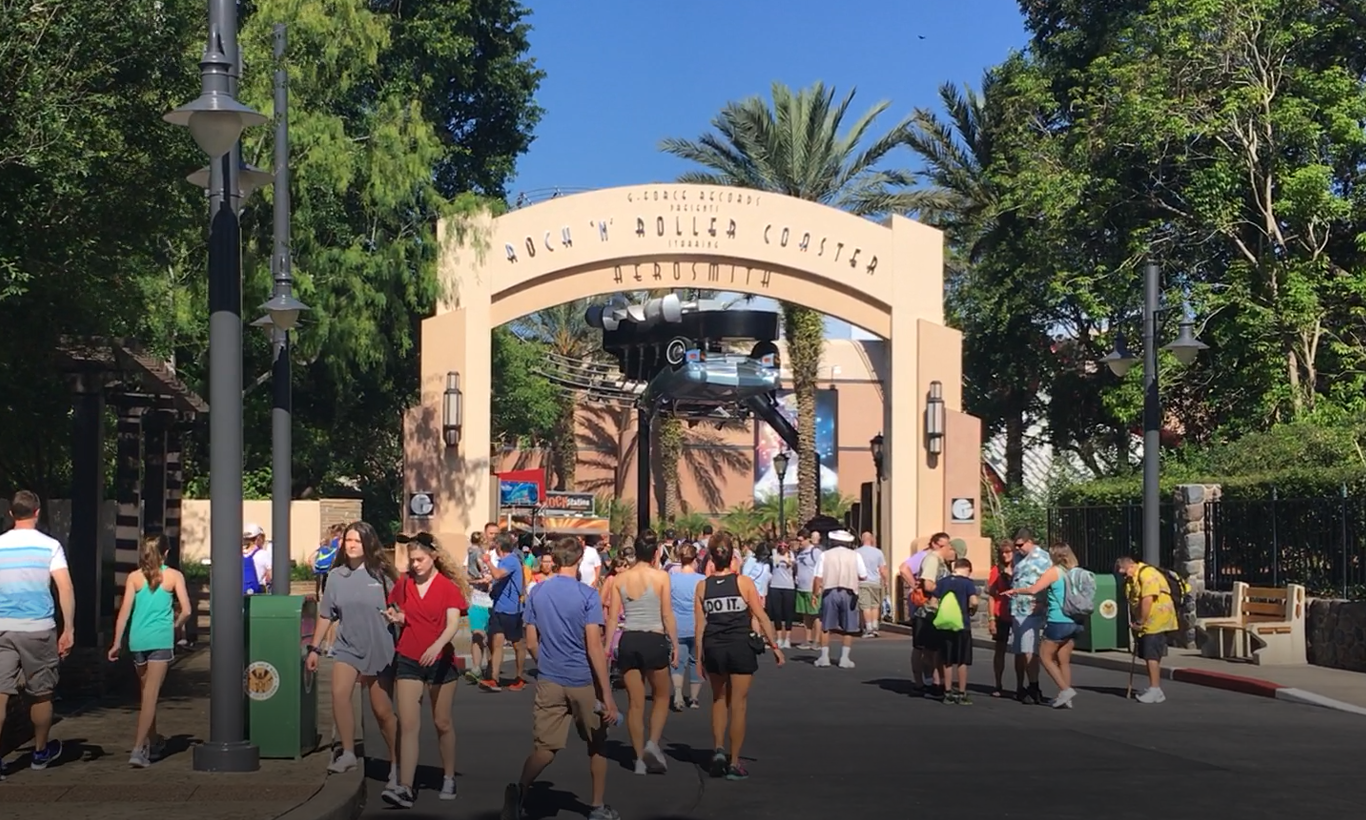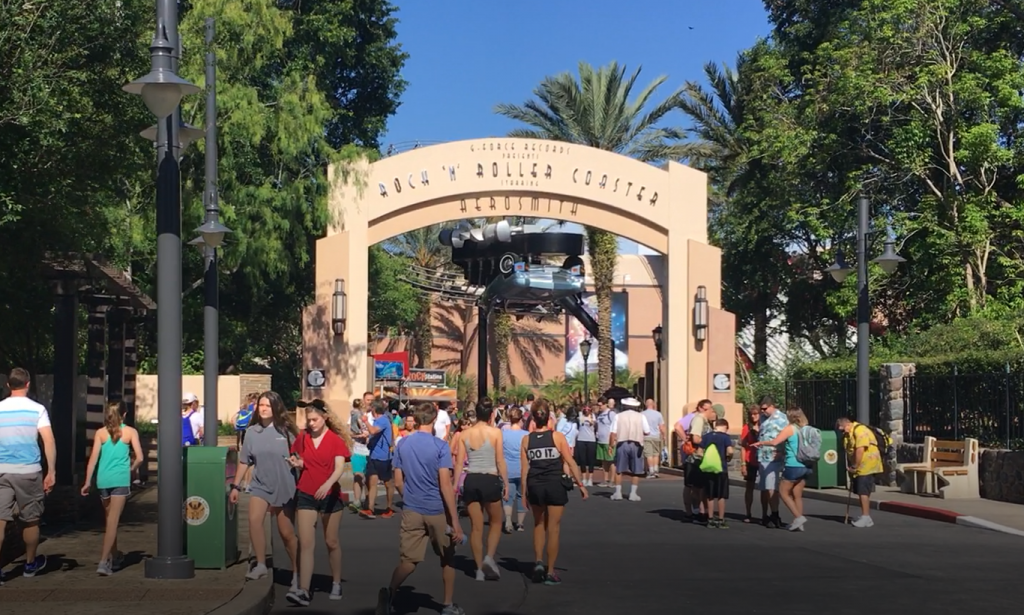 UGOBABE
1QKLIMO
H8TRFFC
2FAST4U
Ready to plan your theme park trip? Watch the best vacation planning tips on YouTube. Get started here!
9. A Famous Hollywood Landmark
In the center of Hollywood Studios is a unique replication of the Chinese Theater. This theater is a famous Hollywood landmark called Grauman's Chinese Theater which opened in 1927.
10. Learn About Walt's Early Years
In the attraction Walt Disney: One Man's Dream, pay attention to the school desk from Walt's school days. You will see his initials carved into his desk.
11. Mr. Potato Head's Carnival
Mr. Potato Head is the first Audio-Animatronic character that was able to remove and replace his own body parts. You can find him inside the queue line of the Toy Story Mania! attraction.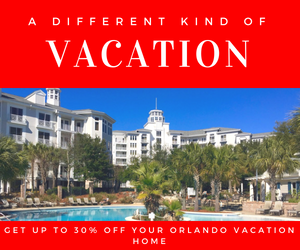 12. Toy Story Mania! Barcodes
On Toy Story Mania pay attention to the barcode. The number on the bottom left of the barcode is 121506.
That number is the date the original Toy Story Midway Mania was officially announced to be one of Hollywood Studios newest attractions.
13. Life of a Vulcan in Toy Story Land
When you shoot your final dart in the Woody's Rootin' Tootin' Shootin' Roundup section of Toy Story Mania!, you'll see and Buzz Lightyear total your score. Pay close attention as he splits his fingers to say goodbye.
It's the "live long and prosper" Vulcan sign.
14. Hidden Key
In Jim Henson's Muppet Vision 3-D attraction, there is a ticket seller who has stepped away, but there's a note indicating that a key is under the mat. Check to see if you find a key there.
15. A Unique Muppet Directory
Read the two bulletin boards on the left-hand wall once you pass through the turnstiles. You'll see the Muppet*Vision 3-D Headquarters Directory with a fun list of hilarious names to read over.
One of the coolest Hollywood Studios facts!
16. See the Muppet Version of Jim Henson
Towards the left side of the preshow area, you'll see a poster of a Muppet that has been created in the memory of the Muppet's founder, Jim Henson.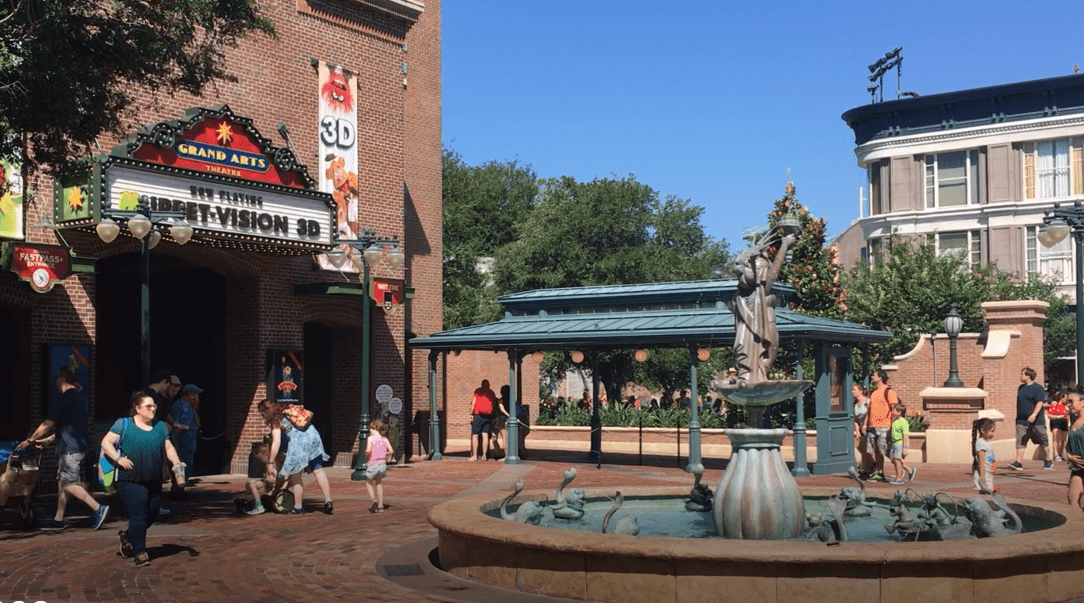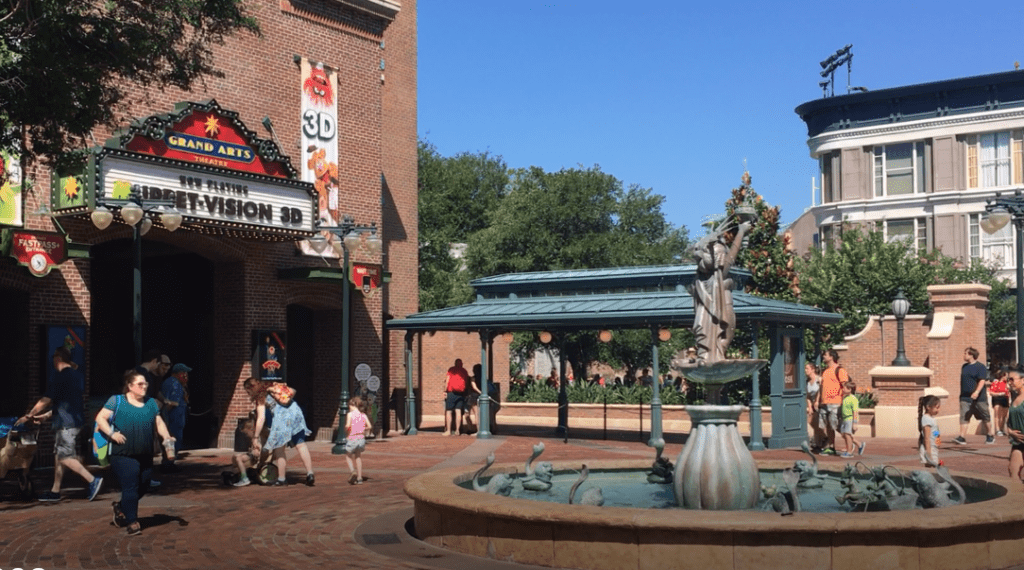 17. Listen Out for Your Page on Star Tours
On Star Tours listen to the many pages over the intercom. You will hear a page for Egroeg Sacul, which is George Lucas spelled backwards and the famous Tom Morrow.
18. Out-of-the-World License Plate
While in the Star Tours queue, be sure to listen out for another intercom page asking the owner of a speeder whose license plate has the number THX 1138 to please remove it from the no-hover zone.
This is a tribute to the first movie made by George Lucas in 1971.
19. Get the Perfect Endor Shot
The popular Imperial Speeder bike is a prop directly across from Star Tours. Here, you can get the best forest scene from the Endor planet shot, if you align yourself and your camera perfectly.
Ready to start planning your next Disney World vacation? Listen to the latest podcast episode on Apple or on your non-Apple device now!
20. Indiana Jones Hollywood Studios (A Real Indy Adventure)
As you watch Indiana Jones Epic Stunt Spectacular, you should note that Indy has the ability to control the release of the spheres.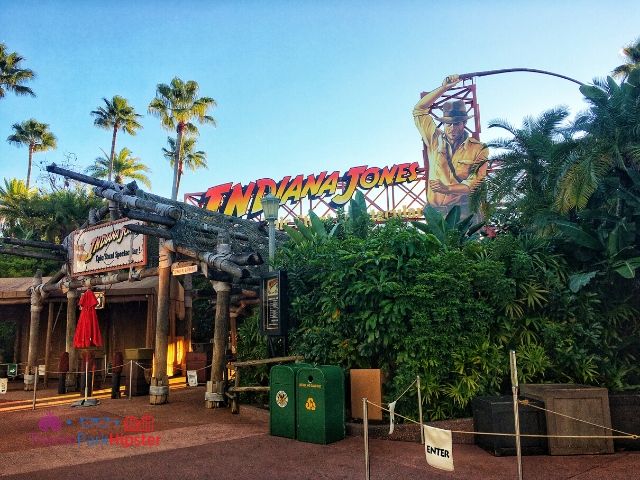 He does this by stepping on the square keypads. This lets him know exactly when they will spring.
Believe it or not, they are real. One of the craziest Hollywood Studios secrets and facts I discovered!
21. Crushed by a Boulder
The famous giant boulder crushing scene is always a fan favorite, but you can see the Cast Members roll the ball back into its starting position if you pay close attention after the stunt.
The giant boulder is made a 400 pounds of rubber.
22. Look for Clever Indiana Jones Props
Explore the Indiana Jones Adventure Outpost. Here you will find movie props such as a War World I tank and an army truck.
23. Walt and Roy's Humble Beginnings
Near Hollywood Boulevard on the building next to cosmetic dentistry, is a for rent sign on the top window. This is in reference to one of Walt and Roy's first studios that they rented above their uncle's garage.
It's one of the sweetest Hollywood Studios facts.
24. Lighting Capital of the World
View this post on Instagram
Fantasmic! is the most canceled Walt Disney World show. This is because the stage is made of metal with around 1,9000,000 gallons of water surrounding the stage.
Not the safest place to be in a Florida lighting storm.
What to Know Before You Go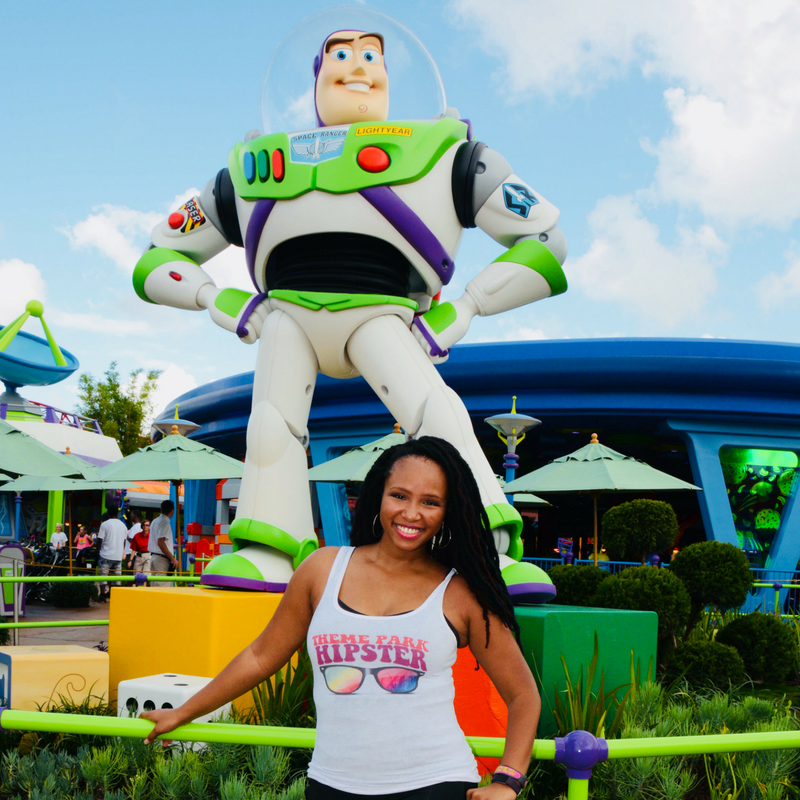 Is there a Hollywood Studios secret entrance?
Technically no. But, there is a line in the morning near the turnstiles that reads "Play and Dine Reservations."
No one is waiting in that line, but once 9 a.m. hits, the sign is removed making it available for everyone.
What rides are at Hollywood Studios?
These are my must do rides, attractions, and dining experiences at Hollywood Studios!
Beauty and the Beast, Sunset Boulevard
Dining with an Imagineer, American Food, Hollywood Brown Derby (temporarily unavailable)
Encounter Kylo Ren at Star Wars Launch Bay, Animation Courtyard
Indiana Jones Epic Stunt Spectacular!, Echo Lake
March of the First Order, Star Wars,
Star Wars: A Galactic Spectacular- Fireworks, Stage Show
The Hollywood Brown Derby Lounge, American Food, Hollywood Boulevard
The Twilight Zone Tower of Terror, Sunset Boulevard
Tune-In Lounge, Lounge, American Food, Echo Lake
Walt Disney: One Man's Dream, Animation Courtyard
What ride should I ride first at Hollywood Studios.
For now, you should knock out all the rides in Star Wars Land and Toy Story Land since those are the most popular areas at the moment.
How much is a day pass at Hollywood Studios?
A one-day REGULAR season Hollywood Studios ticket starts at $109* (prices do fluctuate based on the season).
Final Thoughts
As you can see, Hollywood Studios has so many hidden gems ready for you to discover. On your next solo Disney trip, make it a fun game to discover each little secret.
If you'd like to read more Walt Disney World secrets, then purchase this amazing book The Hidden Magic of Walt Disney World: Over 600 Secrets of the Magic Kingdom, Epcot, Disney's Hollywood Studios, and Animal Kingdom by Susan Veness.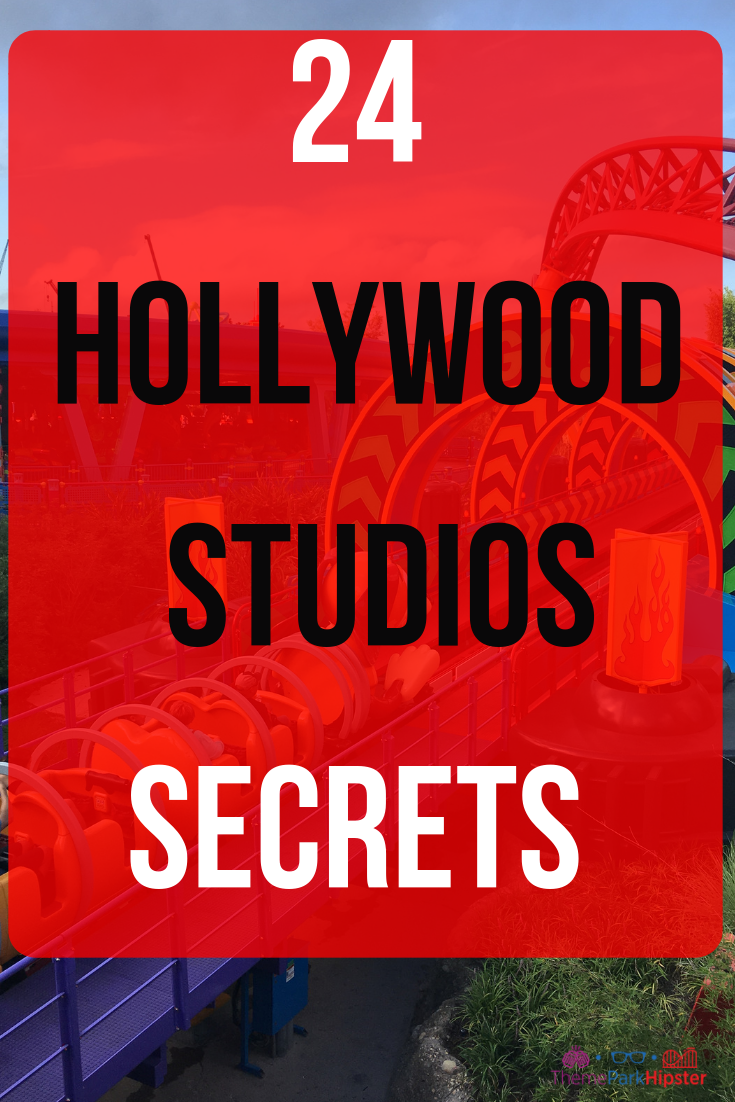 Let me know which Hollywood Studios secrets and facts were your favorite in the comments section below!
Get more of your Disney questions answered below:
Until next time, Happy Park Hopping Hipsters!
NikkyJ
(Original Article Date: March 24, 2019/Updated June 25, 2021)