Happy Haunt season Hipster! Today I have a real treat for you— I'm going over the top Halloween Horror Nights most frequently asked questions and things you must know before you start your spooky vacation.
During the Halloween season at Universal Orlando, many Hipsters began to descend upon the theme parks.
So today I'll make sure you have your most important questions answered for your upcoming trip.
THIS POST MAY CONTAIN AFFILIATE LINKS. PLEASE READ MY DISCLOSURE FOR MORE INFO.
21 Halloween Horror Nights Frequently Asked Questions for Orlando
While you go through all of the Halloween Horror Nights things you need to know, be sure to review some of the best tips for this Orlando haunted event here!
1. What is Halloween Horror Nights?
This is an annual Halloween event that is held at Universal Studios Orlando on selects nights in fall after park closing.
Its rich history and quality production has transformed it into the World's Premier Halloween Event!
2. How Much are Halloween Horror Nights Tickets?
Halloween Horror Nights Single-Night Ticket starts at $73.99.
Get your discounted HHN Tickets on Groupon TODAY!
3. How much are Halloween Horror Nights tickets if I want to go on multiple days?
If you want to visit HHN on multiple occasions, then be sure to review the multi pass breakdown. The Halloween Horror Nights Rush Frequent Fear Pass is the BEST value for your money.
Halloween Horror Nights Frequent Fear Pass Prices 2022
The Frequent Fear Pass allows you to visit HHN on many of the nights throughout the event for ONE PRICE! Below are the current options:
Halloween Horror Nights Rush of Fear Pass: Experience the first 17 event nights of terror from $129.99
The Halloween Horror Nights Frequent Fear Pass: You can go to HHN for 27 nights on EVERY Sun.- Thurs. event night PLUS the first weekend from $179.99
Halloween Horror Nights Frequent Fear Plus Pass: You'll be able to visit HHN for 36 nights on EVERY Sun.- Fri. event night PLUS the first and last Sat. event nights from $219.19
Halloween Horror Nights Ultimate Frequent Fear Pass: Experience EVERY night of the event and save when you buy online. Plus, get FREE Regular parking after 5 p.m. on all event nights from $324.99
You'll be able to go on multiple days allowing you to see and do all that the event has to offer.
Plus, if you get the HHN Rush of Fear Pass, then you won't need to get an Express Pass since you can take your time going through the haunted houses throughout your multiple visits.
ORDER NOW to secure your Orlando theme park ticket reservation in the parks! GET MY TICKETS.
4. When is Halloween Horror Nights?
HHN will take places on select nights from Friday, September 2nd until Sunday, October 31st 2022.
As you can see, HHN is not every night. So, be aware of the dates when choosing the day you'd like to go.
5. What time is Halloween Horror Nights?
The Halloween Horror Nights hours start at 6:30 p.m. with closing times varying each night.
6. What are the Halloween Horror Nights 2022 Houses?
Ten total houses with six original ones this year to terrify you and engulf you in the disturbing stories:
Spirits of the Coven: You walk into an unsettling 1920s speakeasy only to find out that YOU are the main ingredient in witch's brew.
Bugs: Eaten Alive: You're about to face an infestation of the grossest kind!
Fiesta de Chupacabras: The fear of the mythical, fanged creature is no longer a figment of your imagination. It is real, and it can find you if you're not careful.
Hellblock Horror: After touring the facility, it was clear that these monsters were in for a long stay. Don't wait around to see their reactions when they're released!
Dead Man's Pier: Winter's Wake – Bravely endure a petrifying winter thunderstorm in a seaside village ruled by an undead fisherman. You'll feel the exhilaration of the storm as you try to escape the madness leftover.
Descendants of Destruction: If you're looking for a dark and dangerous underworld to explore, then the subway system is definitely the place for you! These bloodthirsty mutants live in a post-apocalyptic world and are just waiting to attack any unsuspecting traveler.
The Weeknd: After Hours Nightmare – This fall, at Halloween Horror Nights, select tracks from The Weeknd's "After Hours" album will be reimagined as a horror movie soundtrack.
Halloween: Michael Myers is coming back to haunt Halloween Horror Nights this fall! Universal Orlando Resort will be hosting a terrifying haunted house based on the classic 1978 slasher film, and you don't want to miss it.
Universal Monsters: Legends Collide – This a haunted house that will have guests joining The Wolf Man, Dracula, and The Mummy in an epic battle this HHN 31 season.
The Horrors of Blumhouse: HHN will bring to life Blumhouse's spine-chilling films, The Black Phone, and horror-comedy Freaky.
7. What are the 2022 HHN Scarezones?
If you think you can avoid the scares by avoiding the HHN houses, then you're WRONG! Throughout the park are five all-new scare zones:
Horrors of Halloween: Come face-to-face with The Pumpkin Lord
Scarecrow: Cursed Soil – Demented scarecrows do everything they can to make sure they have enough souls to harvest
Sweet Revenge: This 1950s parade has went terribly wrong and now you're an unexpected victim of the torturous trick-or-treaters
Graveyard: Deady Unrest – Don't be afraid to walk through the unnerving cemetery in the heart of Halloween Horror Nights
Conjure the Dark: Avoid the evil sorceress at ALL cost in this sinister HHN scare zone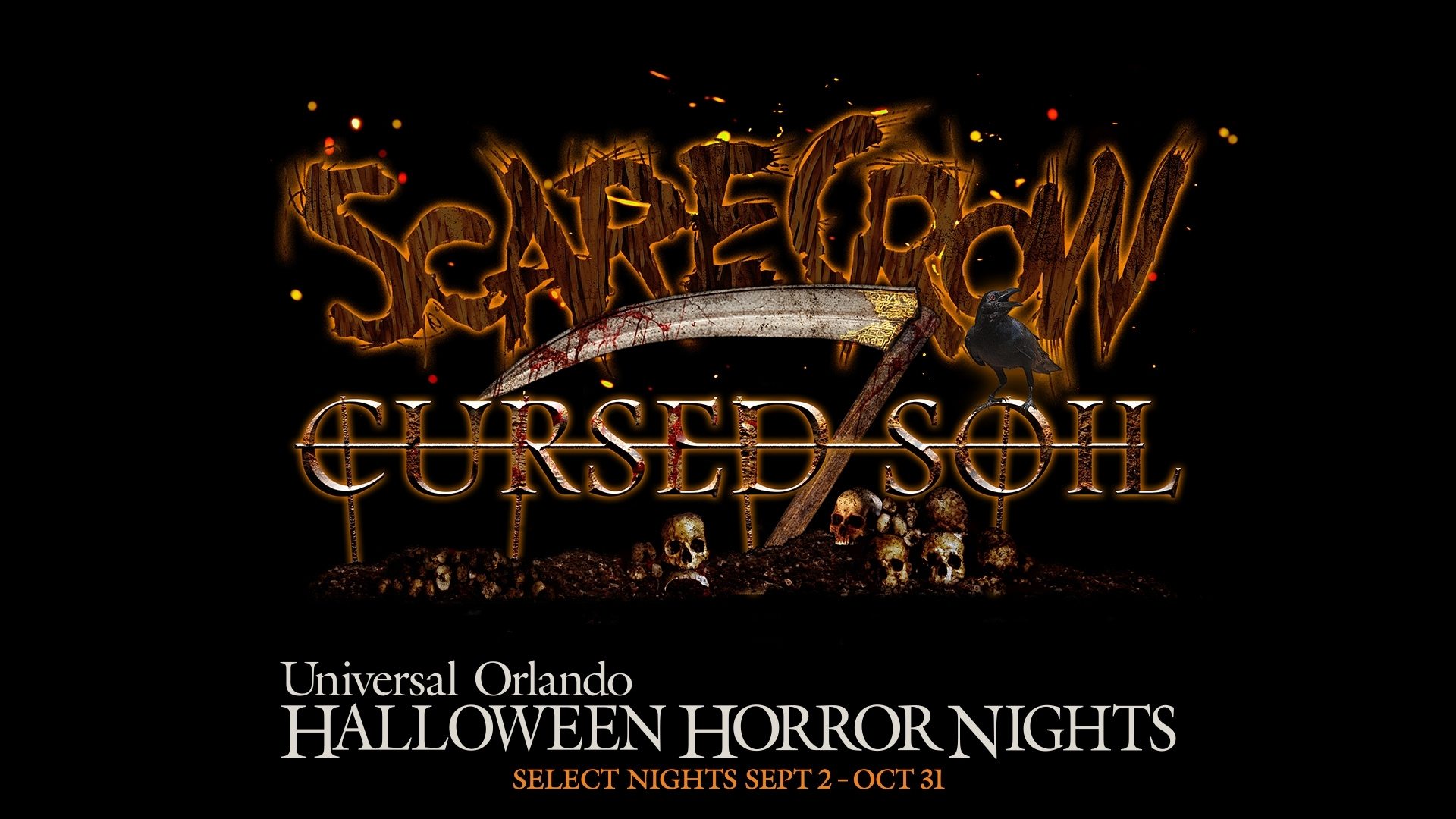 8. What Time Should I Get To HHN?
Get to Halloween Horror Nights early! I cannot express this enough. This is my top Halloween Horror Nights tips!
Unless you're spending your cell phone money on an Express Pass, I would suggest you get to Universal Studios at least an hour early before the start of the event.
9. Are Kids allowed at Halloween Horror Nights?
According to Universal, this event may be too intense for young children. Adult discretion is strongly advised. There are no child ticket prices available for this event.
10. What Should I Wear to Halloween Horror Nights Orlando?
What I do recommend is wearing comfortable sneakers for all of the standing, walking, and running you will be doing.
You'll also what to have a lightweight shirt and comfortable shorts.
Get your Halloween Horror Nights ticket TODAY!
11. Can You Ride the Rides at Halloween Horror Nights?
Yes you can, but I recommend saving the opportunity for riding the permanent attractions for another visit.
You can also do them towards the end of the night once you have done the HHN mazes.
12. What are the Best Days to Go to Halloween Horror Nights?
Visit Universal HHN Sunday through Thursday to take advantage of the cheaper days (especially for Florida residents or Universal Annual Passholders) and the smaller crowd.
You'll also want to avoid weekends and any holidays when choosing the best days to visit Universal Orlando.
13. What is HHN Express Pass?
Halloween Horror Nights Express Pass allows you to wait in a much shorter line; therefore, "skipping" the regular queue.
14. Is the Halloween Horror Nights Express Pass Worth It?
15. Is Halloween Horror Nights Scary?
HHN is recommended for ages 13 years or older for good reasons. The houses and scare zones are intense with lifelike bloody scenarios.
Jump scares are throughout the event, but sometime the eerie, foreboding feeling is even scarier.
Ready to start planning your next Universal Orlando vacation? Listen to the latest podcast episode on Apple or on your non-Apple device now!
16. What is a Scareactor?
A Scareactor is a term dubbed by the creators of Halloween Horror Nights which is an actor dressed as a monster that's set out to scare you.
17. Is Halloween Horror Nights Safe?
The Universal team member is usually located in a specific corner of a haunted attraction and may be dressed in all black regular clothes.
Ready to plan your theme park trip? Watch the best vacation planning tips on YouTube. Get started here!
18. Can They Touch You at Halloween Horror Nights?
Team Members at Universal Orlando are not allowed to touch theme park guests, so you're good to go!
This is the top Halloween Horror Nights frequently asked question sent to me.
Recommended: The Solo Theme Park Traveler's Guide
19. Can You Wear Costumes to Halloween Horror Nights?
Costumes are not allowed at Halloween Horror Nights Orlando. This rule is mostly for the safety of both team members and guests.
20. Am I Allowed to Take Photos And Videos?
You can take photos at the event, but you may not record or use flash photography, flashlights or laser pens in the haunted houses.
21 – How Much Should I Save For HHN at Universal Orlando?
If you budget for:
Your total for a trip to Halloween Horror Nights at Universal Studios would be ~ $200
Final Thoughts on Your Halloween Horror Nights Frequently Asked Questions
This event is hands down the best in the world. So you don't have to worry about not having a good time if you plan out your evening in advance.
Remember to always check to see to see if Groupon is offering Halloween Horror Nights discount tickets or The Park Prodigy for the year. You can also book your Universal Orlando discount hotel through Hotels.com.
I hope I was able to tackle each one of your questions for HHN. Don't forget to WATCH the full Halloween Horror Nights Survival Guide here!
If you enjoyed this article, then you'll love these:
Check Out My Halloween Horror Nights Book Recommendation
For more information on the houses, shows, pricing, policies, and times please visit the official Halloween Horror Nights website.
Until next time, Happy Park Hopping Hipsters!
NikkyJ
(Original Article Date: September 10, 2014/Updated on August 17, 2022)