Happy Haunt season Hipsters! Today I have a real treat for you— we are going to go over the top Halloween Horror Nights Frequently Asked Questions.
During the Halloween season at Universal Orlando, many Hipsters began to descend upon the theme parks. So today we'll make sure you have your most important questions answered for your upcoming trip.
THIS POST MAY CONTAIN AFFILIATE LINKS. PLEASE READ MY DISCLOSURE FOR MORE INFO.
21 Halloween Horror Nights Frequently Asked Questions for Orlando
While you go through all of the Halloween Horror Nights FAQs, be sure to review some of the best tips for this Orlando haunted event here!
1. What is Halloween Horror Nights?
This is an annual Halloween event that is held at Universal Studios Orlando on selects nights in fall after park closing.
Its rich history and quality production has transformed it into the World's Premier Halloween Event!
2. How Much are Halloween Horror Nights Tickets?
Halloween Horror Nights Single-Night Ticket starts at $70.99.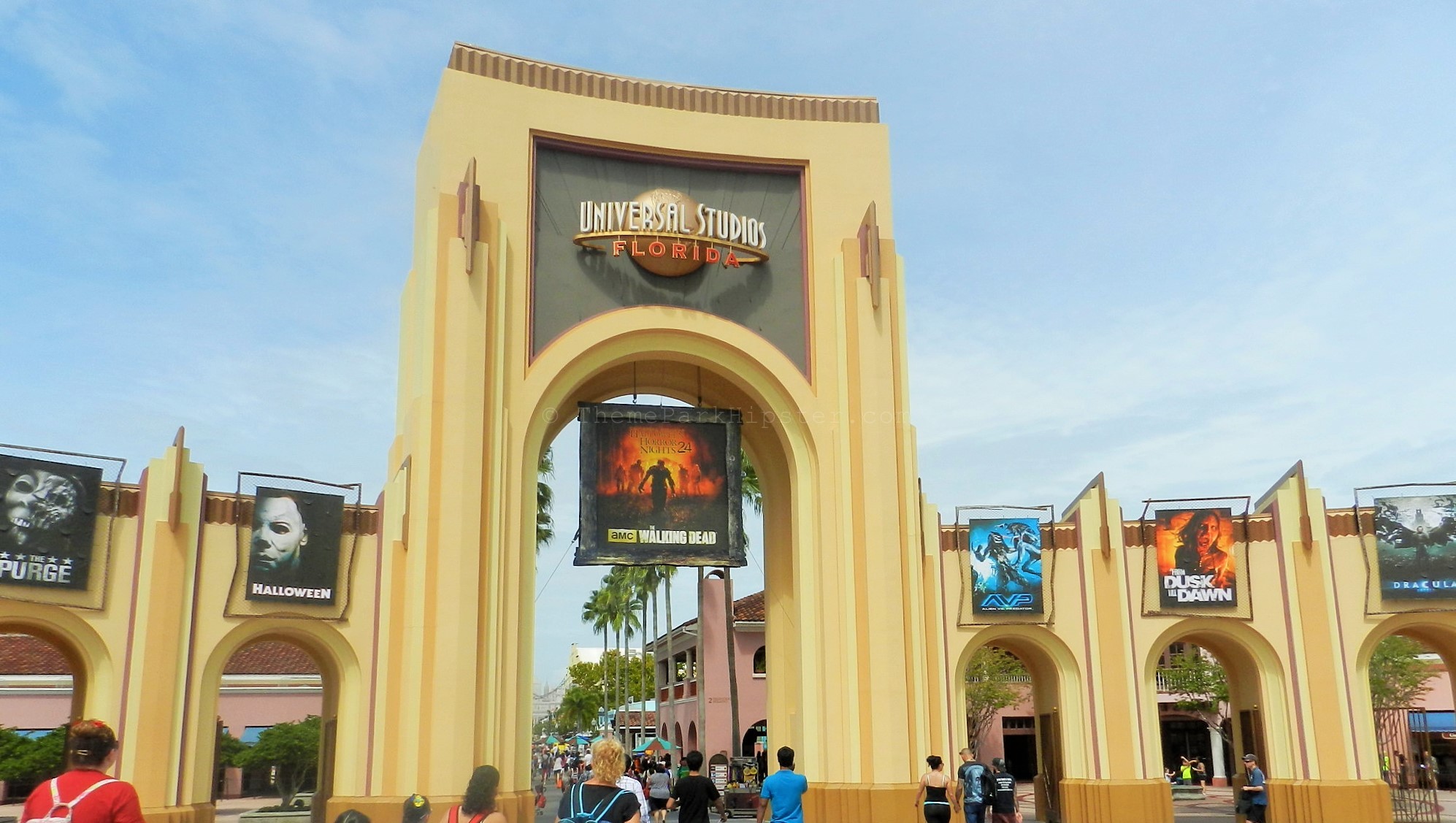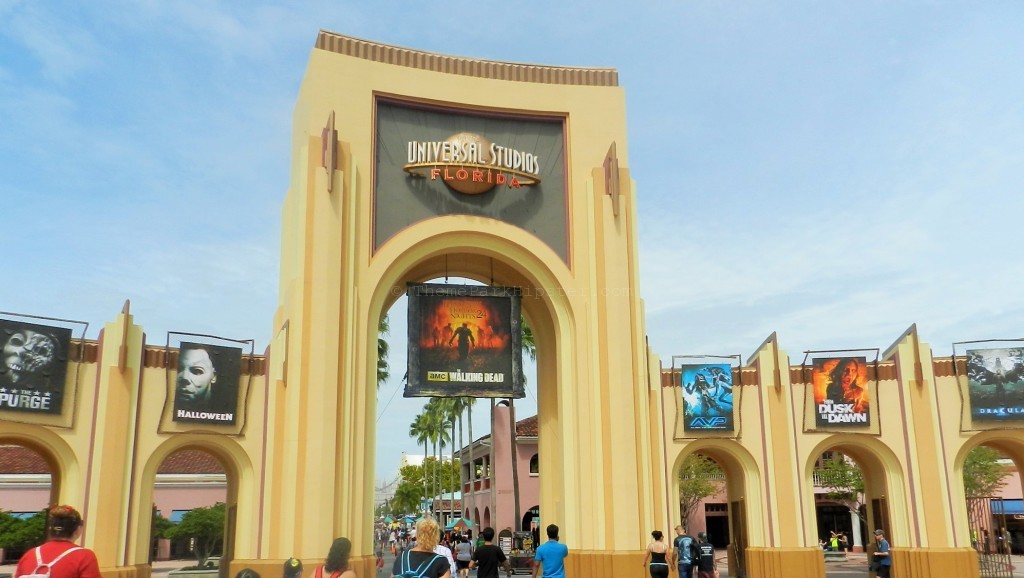 3. How much are Halloween Horror Nights tickets if I want to go on multiple days?
If you want to visit HHN on multiple occasions, then be sure to review the multi pass breakdown. The Halloween Horror Nights Rush of Fear Pass is the BEST value for your money.
You'll be able to go on multiple days allowing you to see and do all that the event has to offer.
Plus, if you get the HHN Rush of Fear Pass, then you won't need to get an Express Pass since you can take your time going through the haunted houses throughout your multiple visits.
ORDER NOW to secure your Orlando theme park ticket reservation in the parks! GET MY TICKETS.
4. When is Halloween Horror Nights?
HHN will take places on select nights from Friday, September 2nd until Sunday, October 31st 2022.
As you can see, HHN is not every night. So, be aware of the dates when choosing the day you'd like to go.
5. What time is Halloween Horror Nights?
The Halloween Horror Nights hours start at 6:30 p.m. with closing times varying each night.
6. What are the Halloween Horror Nights 2021 Houses?
The Haunting of Hill House
The Texas Chainsaw Massacre
Beetlejuice
Universal Monsters: The Bride of Frankenstein Lives
Halloween Horror Nights Icons: Captured
Welcome to SCarey: Horror in the Heartland
Case Files Unearthed: Legendary Truth
The Wicked Growth: Realm of the Pumpkin
Puppet Theatre: Captive Audience
Revenge of the Tooth Fairy
7. What are the 2021 HHN Scarezones?
Crypt TV
30 Years, 30 Fears
Seek and Destroy
Gorewood Forest
Lights, Camera, Hacktion: Eddie's Revenge
8. What Time Should I Get To HHN?
Get to Halloween Horror Nights early! I cannot express this enough. This is my top Halloween Horror Nights tips!
Unless you're spending your cell phone money on an Express Pass, I would suggest you get to Universal Studios at least an hour early before the start of the event.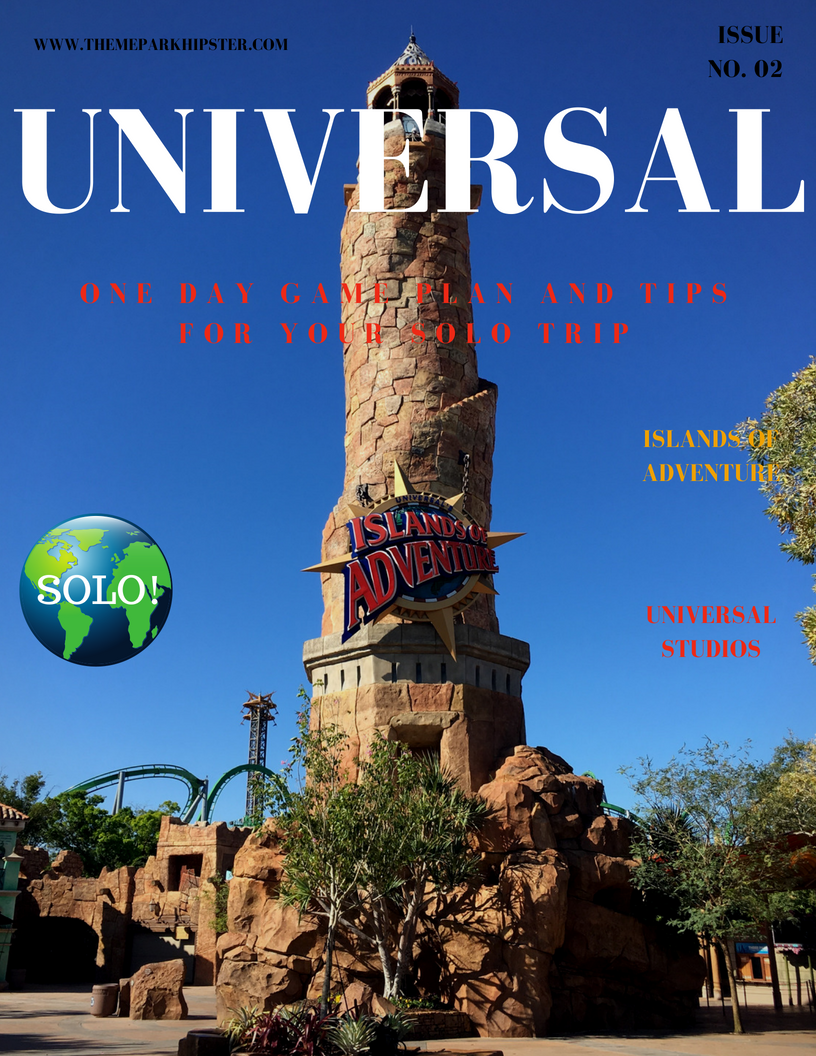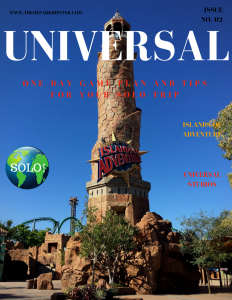 If you're lucky enough, you may be able to get early entry into the park and knock out two to three houses within one hour.
Halloween Horror Nights Universal officially begins every night at 6:30 p.m.
9. Are Kids allowed at Halloween Horror Nights?
According to Universal, this event may be too intense for young children. Adult discretion is strongly advised. There are no child ticket prices available for this event.
10. What Should I Wear to Halloween Horror Nights Orlando?
Should you choose Style, Comfort, or Both?
I choose comfort over style, but I'm trying to get better at combining the two.
What I do recommend is wearing comfortable sneakers for all of the standing, walking, and running you will be doing.
You'll also what to have a lightweight shirt and comfortable shorts.
11. Can You Ride the Rides at Halloween Horror Nights?
Yes you can, but I recommend saving the opportunity for riding the permanent attractions for another visit.
You can also do them towards the end of the night once you have done the HHN mazes.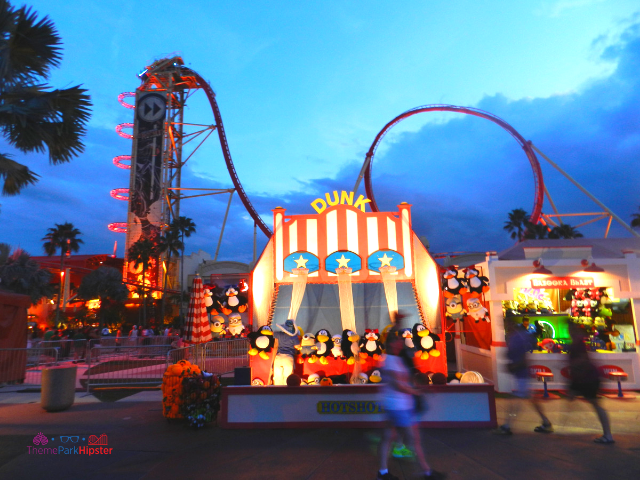 12. What are the Best Days to Go to Halloween Horror Nights?
Visit Universal HHN Sunday through Thursday to take advantage of the cheaper days (especially for Florida residents or annual passholders) and the smaller crowd.
You also want to avoid weekends and any holidays.
13. What is HHN Express Pass?
Halloween Horror Nights Express allows you to wait in a much shorter line; therefore, "skipping" the regular queue.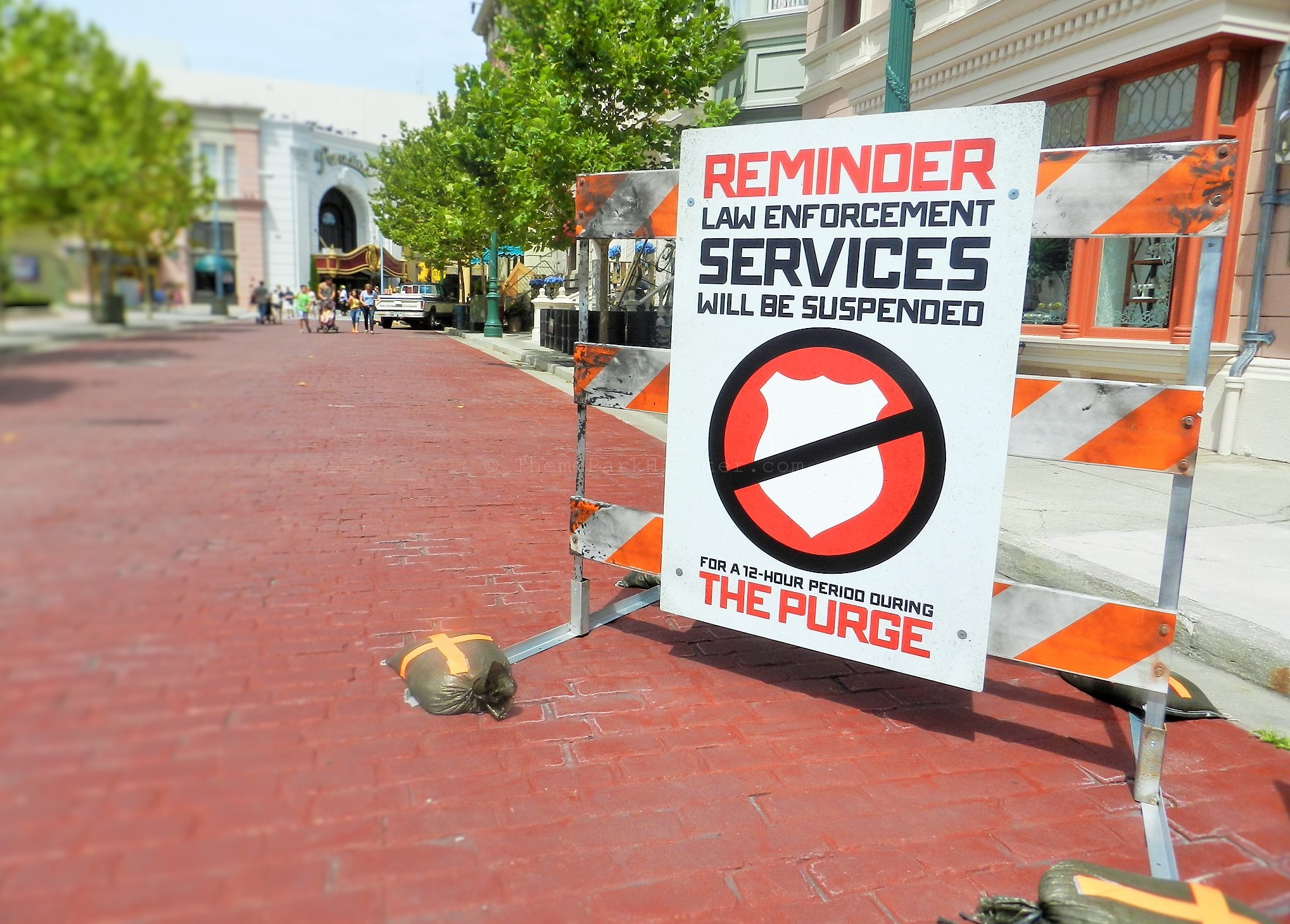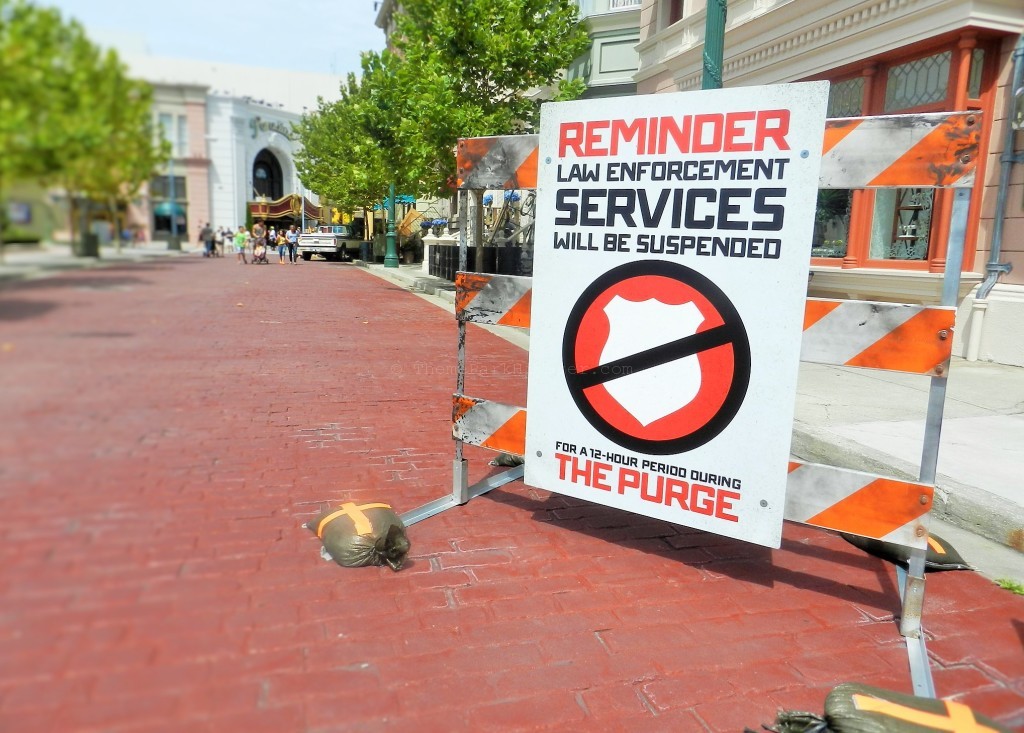 14. Is the Halloween Horror Nights Express Pass Worth It?
Absolutely! Please buy an Express Pass.
Halloween Horror Nights is extremely popular, if not the most popular Halloween event in Central Florida.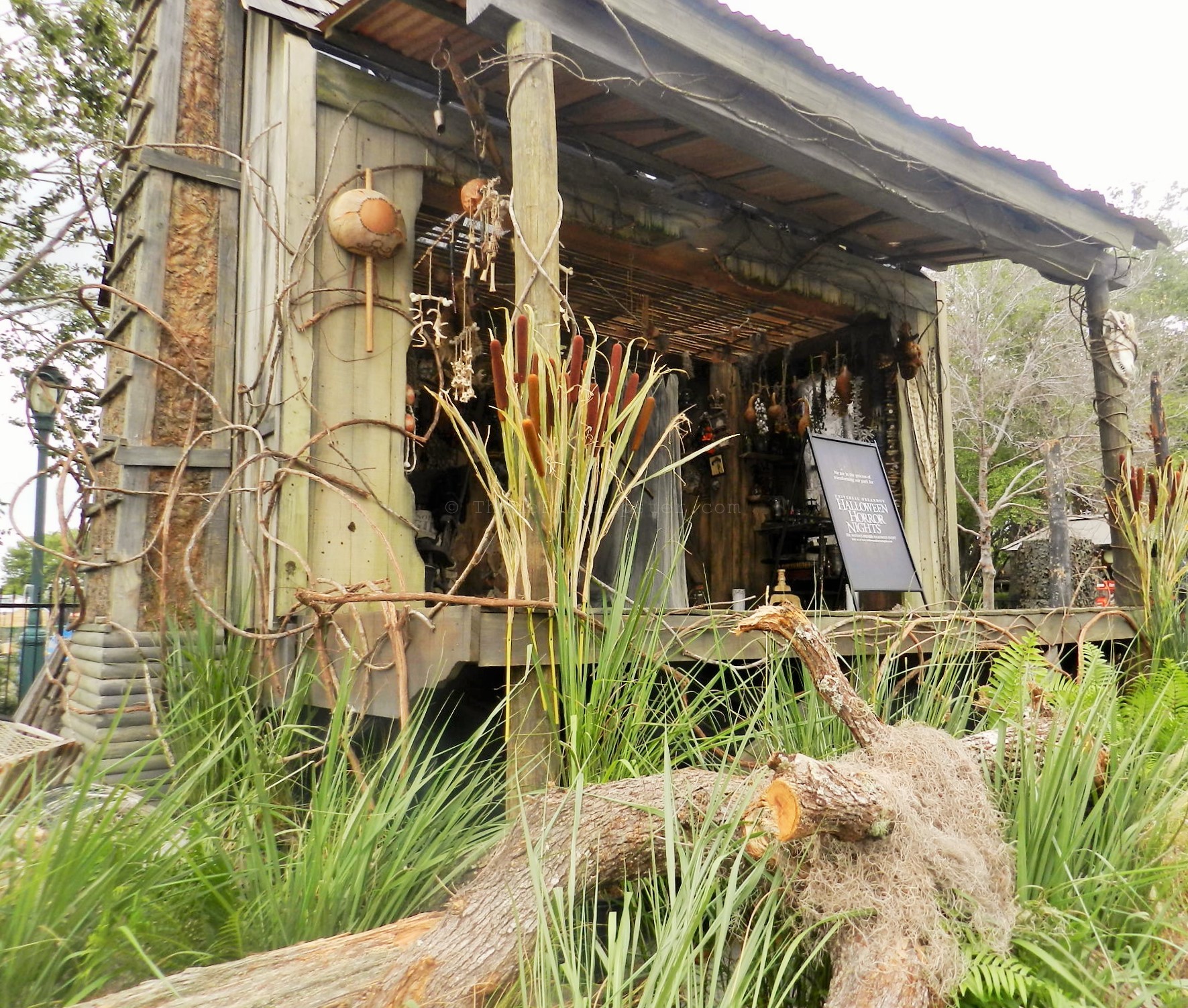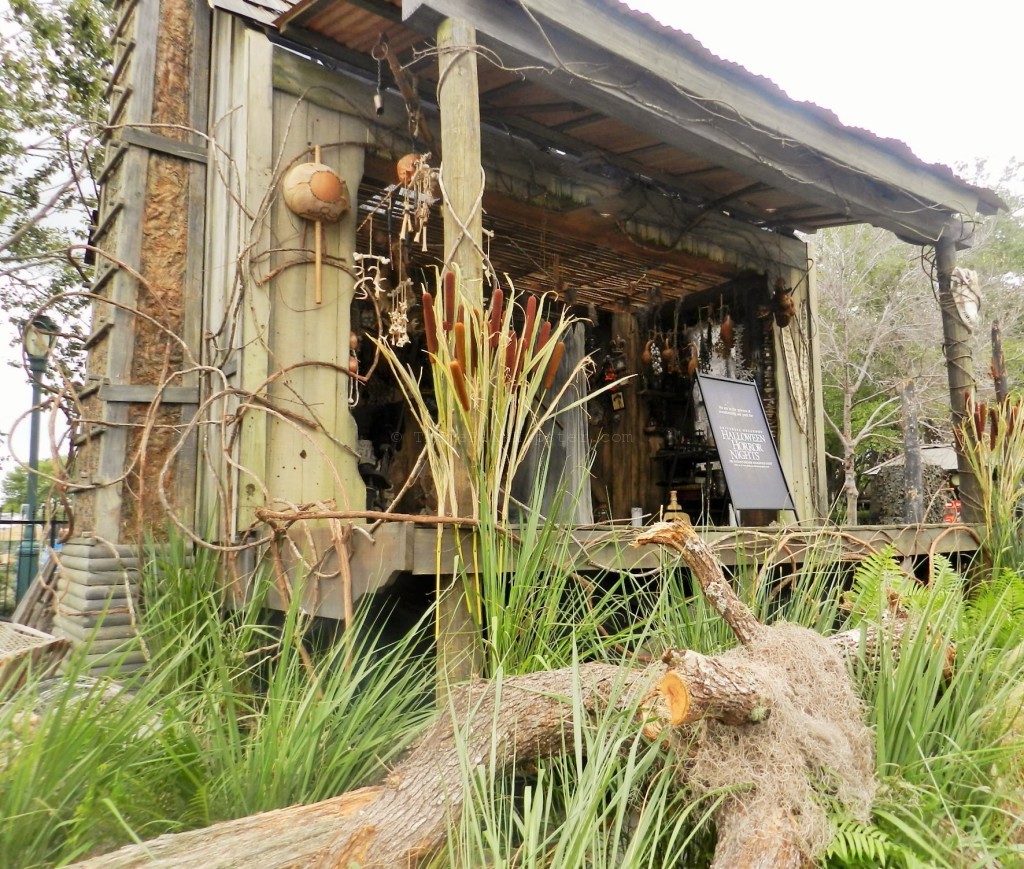 This popularity sometimes leads to wait times for haunted mazes exceeding three hours. In order for you to enjoy your evening at HHN, you may want to splurge on an express pass.
This will help you conquer each haunted house at Halloween Horror Nights.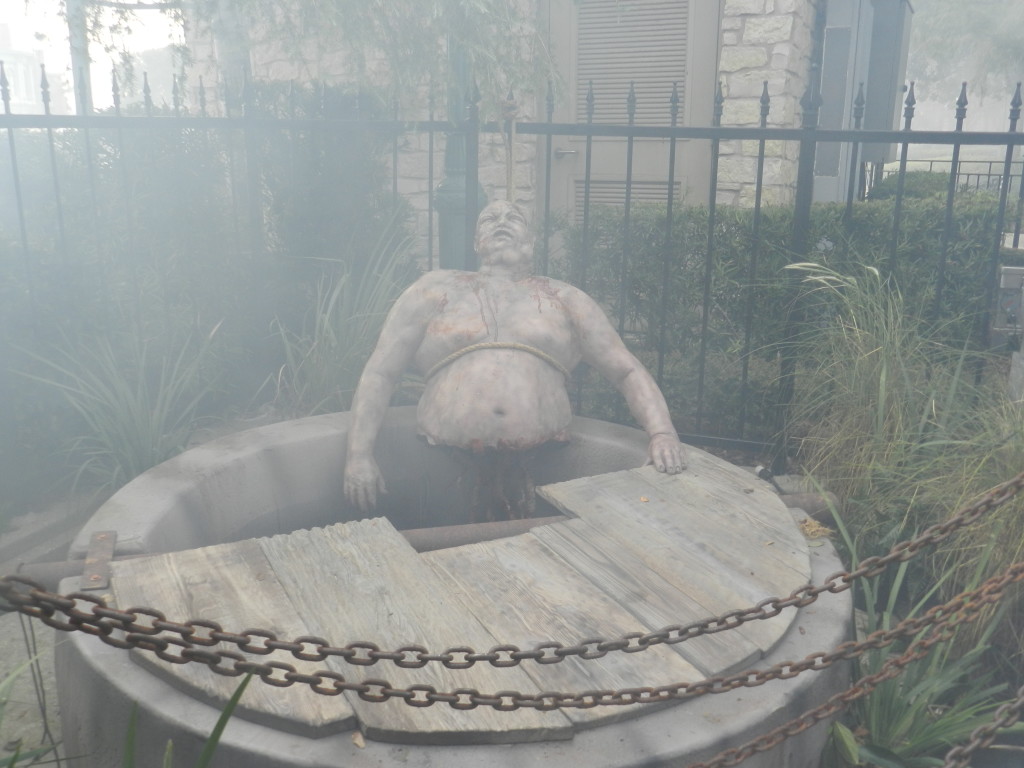 15. Is Halloween Horror Nights Scary?
HHN is recommended for ages 13 years or older for good reasons. The houses and scarezones are intense with lifelike bloody scenarios.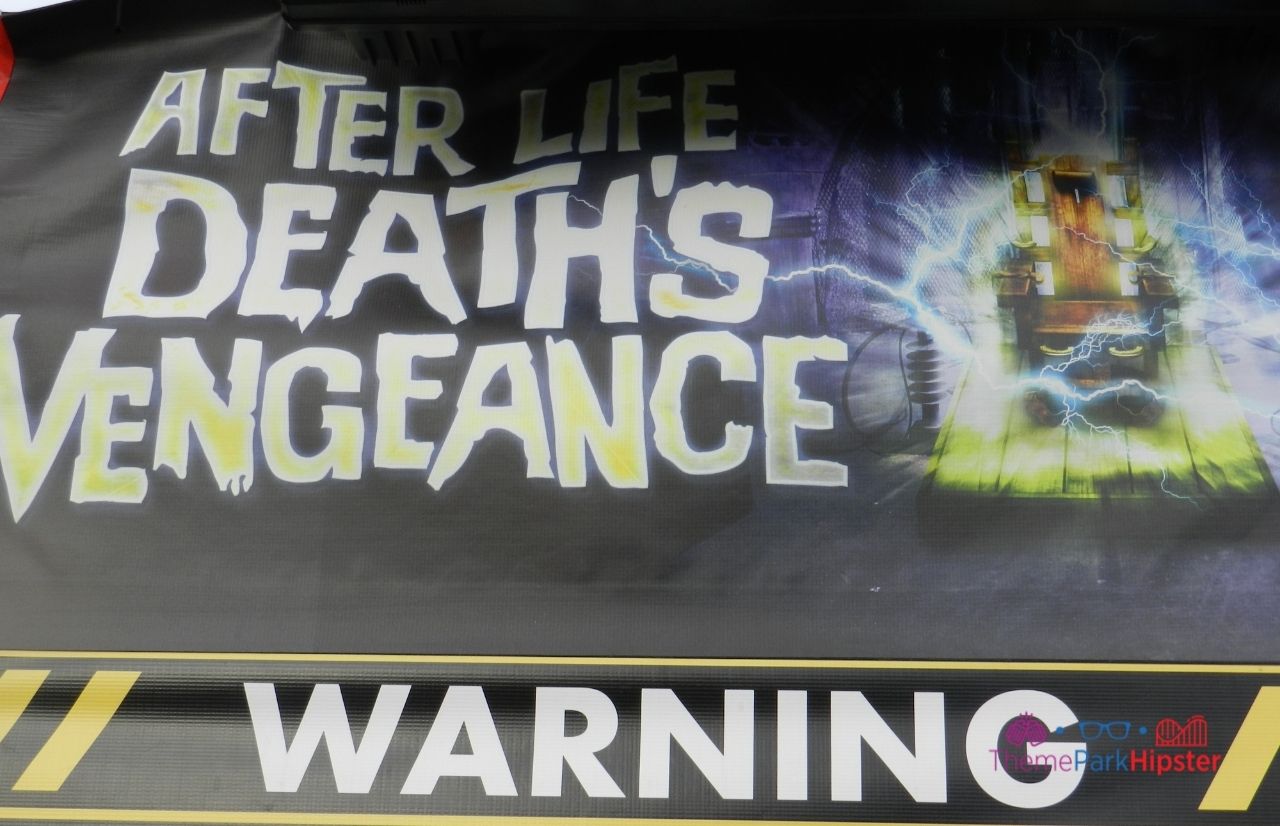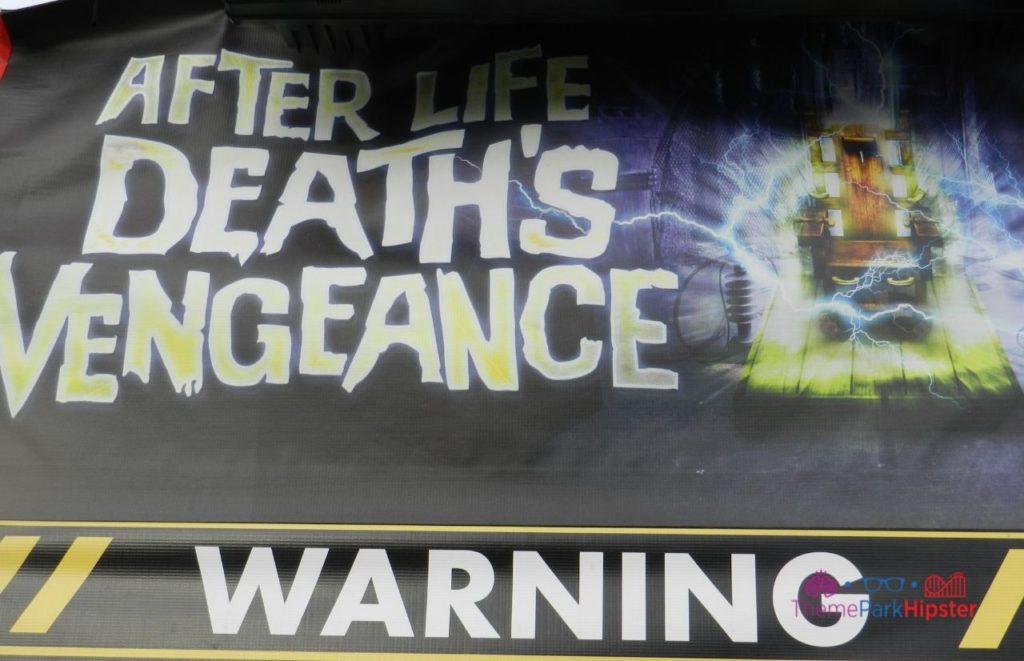 Jump scares are throughout the event, but sometime the eerie, foreboding feeling is even scarier.
Ready to start planning your next Universal Orlando vacation? Listen to the latest podcast episode on Apple or on your non-Apple device now!
16. What is a Scareactor?
A Scareactor is a term dubbed by the creators of Halloween Horror Nights which is an actor dressed as a monster that's set out to scare you.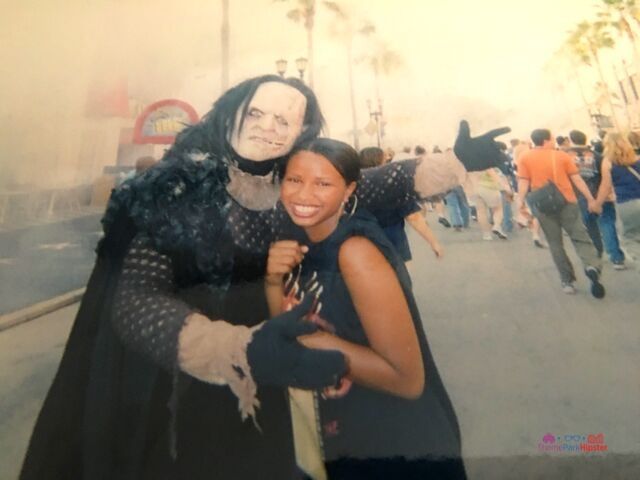 17. Is Halloween Horror Nights Safe?
Absolutely.
Just remember if the house is too intense for you, then you can leave by notifying a park team member.
The Universal team member is usually located in a specific corner of a haunted attraction and may be dressed in all black regular clothes.
Ready to plan your theme park trip? Watch the best vacation planning tips on YouTube. Get started here!
18. Can They Touch You at Halloween Horror Nights?
Team Members at Universal Orlando are not allowed to touch theme park guests, so you're good to go!
This is the top Halloween Horror Nights frequently asked question sent to me.
19. Can You Wear Costumes to Halloween Horror Nights?
Costumes are not allowed at Halloween Horror Nights Orlando. This rule is mostly for the safety of both team members and guests.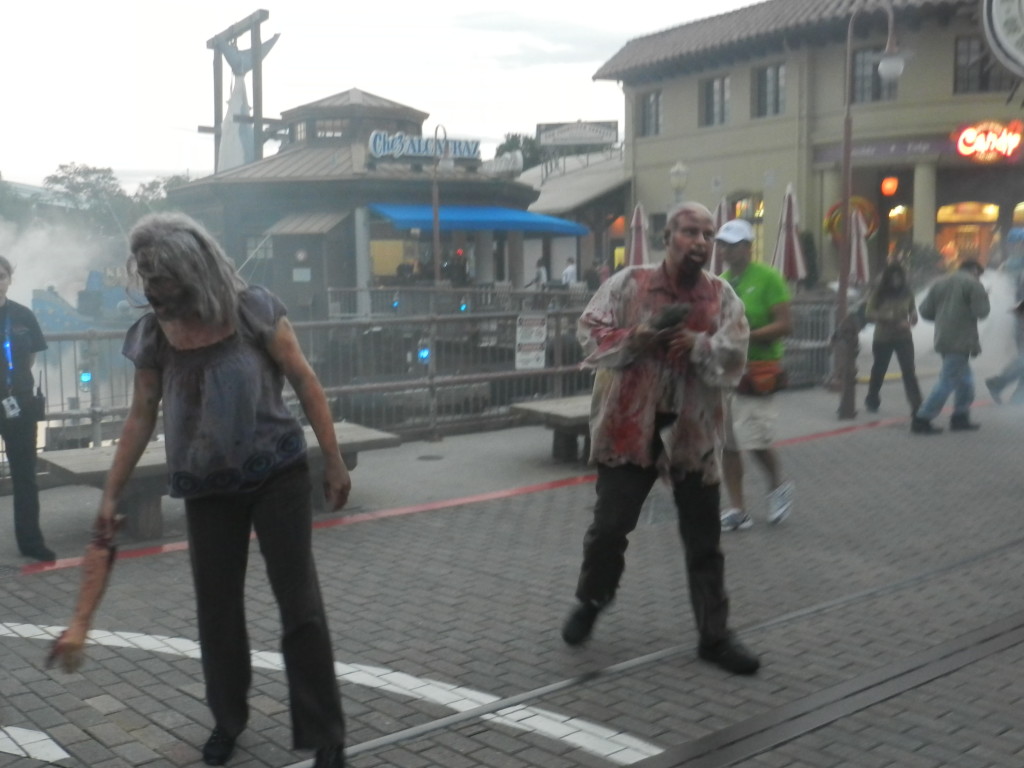 20. Am I Allowed to Take Photos And Videos?
You can take photos at the event, but you may not record or use flash photography, flashlights or laser pens in the haunted houses.
21 – How Much Should I Save For HHN at Universal Orlando?
If you budget for:
Your total for a trip to Halloween Horror Nights at Universal Studios would be ~ $200
Final Thoughts on Halloween Horror Nights Frequently Asked Questions
This event is hands down the best in the world. So you don't have to worry about not having a good time if you plan out your evening in advance.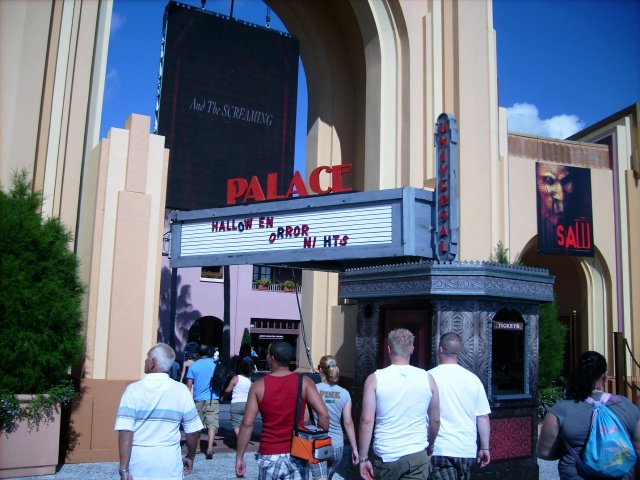 Remember to always check to see to see if Undercover Tourist is offering Halloween Horror Nights discount tickets or The Park Prodigy for the year. You can also book your Universal Orlando discount hotel through Undercover Tourist.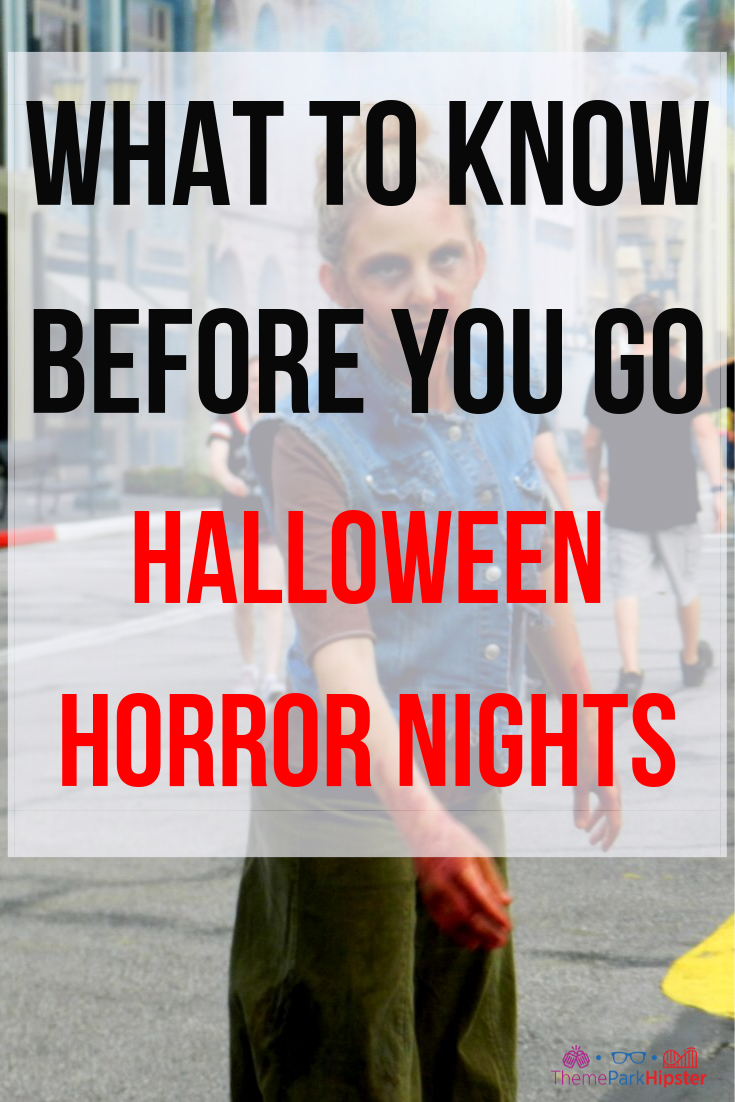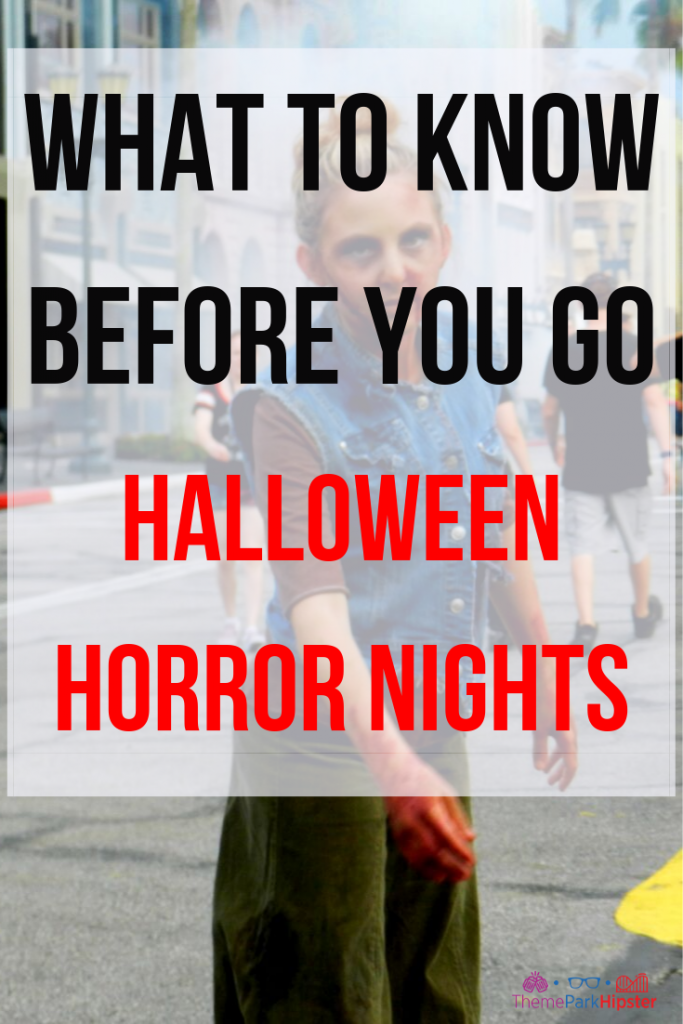 I hope I was able to tackle each one of your questions for HHN. Don't forget to read the full Halloween Horror Nights Survival Guide here!
If you enjoyed this article, then you'll love these:
Check Out My Halloween Horror Nights Book Recommendation
For more information on the houses, shows, pricing, policies, and times please visit the official Halloween Horror Nights website.
Until next time, Happy Park Hopping Hipsters!
NikkyJ
(Original Date – September 10, 2014/Updated March 30, 2022)