Are you ready to learn about the changes that happened at Halloween Horror Nights 1992?
In 1992, the event was renamed Universal's Halloween Horror Nights (advertised as the 2nd Annual Halloween Horror Night) instead of the previous Fright Nights.
The 1992 year would add a new maze, The People Under the Stairs, in one of Universal's soundstages.
THIS POST MAY CONTAIN AFFILIATE LINKS. PLEASE READ MY DISCLOSURE FOR MORE INFO. Which means if you click on certain links, I may receive a small commission at no additional charge to you.
"Horror-fied" Rides and Attractions at Universal Studios
During the 2nd year of the event, Universal added a scary element to their attractions. A term they coined as "horror-fied."
Because of the success of the first year, Halloween Horror Nights would have a larger budget ($1 million) and would aim at becoming the number one Halloween event in America.
Joseph Curley, Universal Studios Florida PR Manager at the time, stated that the 1992 year would be like Mardi Gras in New Orleans.
The goal was to bring back everything that was successful the first year, plus a few new attractions, lots of pop culture references, and an emphasis on merchandise.
Get your Halloween Horror Nights ticket here!
Halloween Horror Nights 1992 Story
HHN 92 saw Universal amp up the scare factor by adding an eerie presence to the park with scary music, keeping guests off-balance.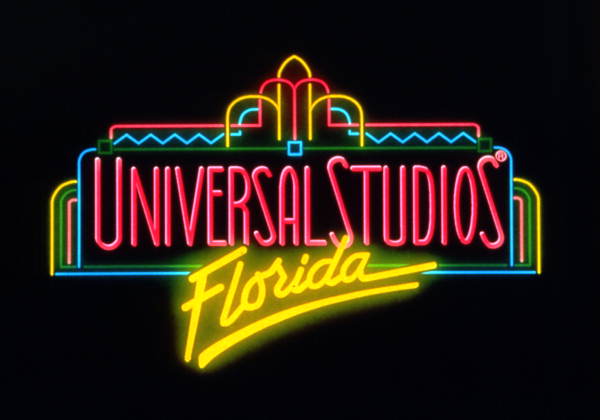 Dungeon of Terror
The Dungeon of Terror would return this year using the Jaws queue as its location again.
The house would be improve from the humid, hot box to an air-conditioned scare that was longer in time than the previous year.
More terrors were also added and a mirror effect only enhance the scares coming from the monsters inside the maze.
People Under the Stairs
The People Under the Stairs was the new haunted attraction in the 1992 season. This attraction was based on the 1991 Wes Craven film with filming taken place before in one of the Universal Studios Hollywood soundstages.
All the sets and props would later be carefully packed and shipped to Florida and reassembled inside Soundstage 23 for the maze.
According to Paul Geurts, producer of the event, they tried claustrophobic environments in The People Under the Stairs with great success so an open area was added at the very end of the attraction dressed in a night's sky.
Unfortunately, people would pause at this scene causing a back up in the queue, which led to the idea of "scare-moving."
Scare-moving happens when guests arrive to a scene that needs to stay clear, and scareactors are placed in key lurking areas to jump out at select times in order to get the guest to run away quickly.
The haunted maze would take disturbing queues from the original film such as cannibalism and mutilation.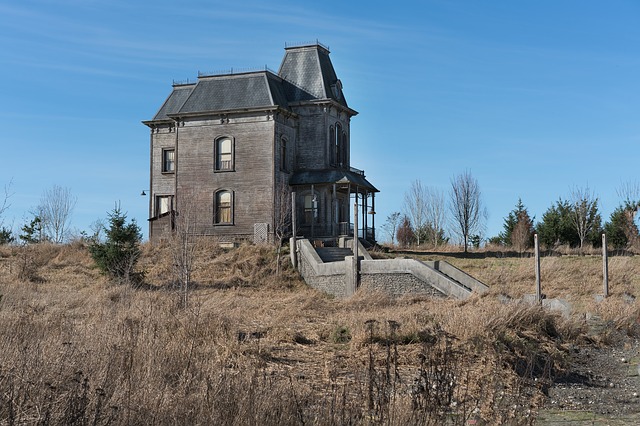 Fake blood would be splattered everywhere even on guests, which led one guest to complain and this prohibited scareactors from improvising with their own props.
More Halloween Horror Nights Entertainment
The Bates Motel was the official photo spot for the event with Pendragons Magic Show returning this year. Thunderdome debuted this year, loosely based off the Mad Max Beyond Thunderdome movie.
The "rat lady" also returned with several ads in the newspaper stating, "Wanted – Person to share small, dark, coffin with 100 live rats."
Just imagine reading that line in the newspaper and responding to it as an applicant in the early 90s.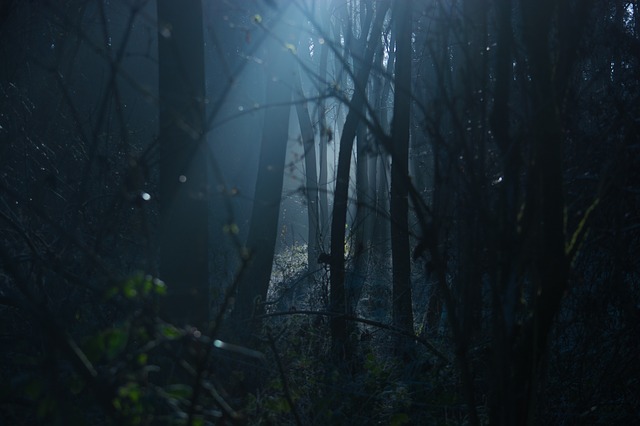 There were no official scarezones this year. However, there were monsters given the opportunity to roam the park.
Save $77 on Universal 2-Park 3-Day Park-to-Park and get 2 extra days FREE! Visit both Universal Studios and Islands of Adventure on the same day.
Most of the scareactors congregated around the New York, San Francisco, and Amity areas of the park.
ORDER NOW to secure your Universal Studios theme park ticket! GET MY TICKETS.
Bill and Ted's Excellent Halloween Adventure
Another show debuted this year, which would become a Halloween Horror Nights staple, Bill and Ted's Excellent Halloween Adventure.
They would perform four shows each night with two different casts alternating for the event.
The show started with a stand-off between a Sheriff and a bank robber. Bill and Ted would then be seen transitioning through their time-traveling booth meeting Doc Brown (from Back to the Future), the Terminator, and Freddy Kruger.
All the while jamming to top pop artists of the time such as MC Hammer, Madonna, and the Blues Brothers.
Halloween Horrors Nights had officially made it mark and was now here to stay!
Halloween Horror Nights 2 Facts
Year: 1992
Dates: October 23rd, 24th, 29th, 30th, 31st
Icon: None
Theme/Tagline: None
Claim to Fame: First use of the name Halloween Horror Nights, debut of Bill & Ted's Excellent Halloween Adventure, and the introduction of Robosaurus.
Location: Universal Studios Florida
Event Hours: 6 p.m. to 1 a.m.
Ticket Prices: $12.95
Mazes:

Dungeon of Terror Location: Jaws Queue Monsters haunt the halls of this dungeon.
The People Under the Stairs Location: Soundstage 23 A trip through a cryptic movie set based on the film by Wes Craven.

Scarezones: None
Halloween Horror Nights 1992 Promotional Video
Halloween Horror Nights 1992 Shows:
Bill and Ted's Excellent Halloween Adventure Location: Wild West Stage Bodacious stunts and tricks through time with cameo appearances by the likes of Dark Man and The Munsters.
Carnival of Horror Location: Hollywood A one-night costume contest held on October 31st.
The Pendragons Location: Animal Actor's Stage A magical illusionists and artists.
Robosaurus Location: New York Streets A 30-ton robot terrorizing Halloween Horror Nights guests.
Thunderdome Location: Hollywood Streets Guests would come face to face with an evil army and its barbaric queen terrorize guests. This was HHN's original gory stageshow that grabbed members of the audience and dipped them into oozing acid.
Universal Rides Opened During the 1992 Event
This year, there were Haunted "Horror-fied" attractions added which sounds so cool!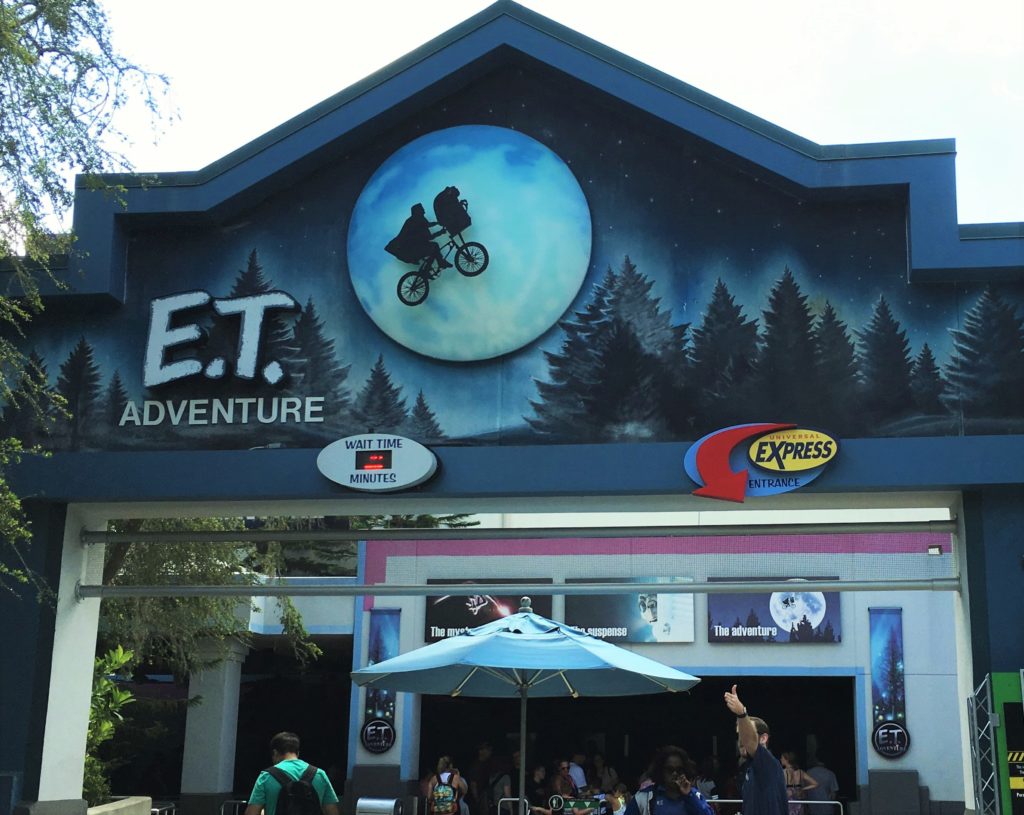 1 – Alien Forest
Location: E.T. Adventure
Guests escaped from a ghoulish demon infested forest to an alien world. Complete with dry-ice and scareactors around every turn.
2 – Terror Underground
Location: Earthquake
This was a bloody tour through the former Earthquake attraction.
3 – Tramway of Doom
Location: Kongfrontation
Darkman haunted New York with guests trying to escape the deserted streets. Based on the film by Sam Raimi.
4 – Voyage into the Unknown
Location: Back to the Future
This was a deadly voyage into the fog with crazy mad scientists roaming about with bloodstained labcoats.
Regular Rides and Attractions
The Funtastic World of Hanna-Barbera
Hitchcock's 3-D Theater
The Gory, Gruesome, Grotesque Horror Make-Up Show
Beetlejuice's Graveyard Review
Ghostbusters
Final Thoughts on Halloween Horror Nights 1992
Fright Nights 1991 started the Universal Halloween craze and continues to usher in new fans today. I am excited to be able to experience the continued success of this Halloween franchise and hope that you'll be able to experience it too.
You can read the full history of Halloween Horror Nights with this book below.
Let me know what your favorite Halloween Horror Nights maze and scarezone is of all time in the comments section below.
If you liked this article, then you'll enjoy theses!
For more information on the houses, shows, pricing, policies, and times please visit the official Halloween Horror Nights website.
Special shout out to Halloween Horror Nights: The Unofficial Story & Guide, Wiki, HHN Crypt, HHN Yearbook, HHNightmares, The Catacombs of Halloween Horror Nights Podcast for the wonderful information!
Until next time, Happy Park Hopping Hipsters!
NikkyJ
(Original Article Written in 2016/Updated on July 15, 2021)