With the haunt season in full effect, I thought it'd be great to give you some of the best Halloween Horror Nights secrets, rumors, and fun facts to get you excited for the event.
It's one of my favorite times of the year at Universal Studios Florida!
Halloween Horrors Nights (HHN), created by Julie Zimmerman and John Paul Geurts, began as Fright Nights over in Hollywood, California and was brought to Florida in 1991 for three nights.
Because of the incredible visionaries who first brought this event to life, over the past 32 years HHN has become the premier Halloween spectacular in the world!
THIS POST MAY CONTAIN AFFILIATE LINKS. PLEASE READ MY DISCLOSURE FOR MORE INFO. Which means if you click on certain links, I may receive a small commission at no additional charge to you.
The Birth of Halloween Horror Nights
The original concept of this event was to have a huge Halloween party throughout the Universal Studios Florida theme park.
Little did the creators know that this spine-tingling affair would turn into a global phenomenon for over a quarter of a century.
Fright Nights featured more shows than any Horror Nights afterwards and only one haunted maze was available during the first year.
Scareactors were required to provide their own costumes and make-up for the event.
There was basically no marketing the year, except the announcement featured in a couple of the local newspapers.
The Orlando Sentinel and the Central Florida Business publications were the only ones who acknowledge the event a few days prior.
41 Halloween Horror Nights Secrets, Rumors, and Fun Facts Throughout the Years
Now let's go through the most fascinating HHN secrets just for you!
1. Horror is Mixed with Mardi-Gras
Fright Nights (original name of Halloween Horror Nights) was marketed to local teenagers and adults as a place with a "Mardi-Gras" party theme, except with a ghoulish vibe.
2. Slime at HHN
During 1991, performers in The Dungeon maze were able to add their own spin to frighten guests.
One performer brought buckets of slime from Nickelodeon Studios to enhance his performance.
Unfortunately, one night an unsuspected guest received a huge amount of slime on accident.
Check out my latest theme park adventures on Instagram TODAY!
3. The Rat Lady is Born at Halloween Horror Nights
In the first year of HHN the rat lady was created. One area of The Dungeon of Terror maze had guests walking on plexiglass.
It would light up to show a crypt underneath your feet as a girl would be in there banging and clawing while rats crawled all over her.
Get your Halloween Horror Nights ticket TODAY!
4. Graveyard Tours at HHN
5. No HHN Icon
Fright Nights' did not have an official icon of the year.
Instead they focused on the classic monsters such as, The Wolfman, The Bride of Frankenstein, Frankenstein's Monster, Dracula, The Creature from the Black Lagoon, and The Mummy.
6. From Fright Nights to Halloween Horror Nights
In 1992, the event was renamed Universal's Halloween Horror Nights (advertised as the 2nd Annual Halloween Horror Night) instead of the previous Fright Nights.
7. "Horror-fied" Rides and Attractions at Universal Studios
During the 2nd year of the event, Universal added a scary element to their attractions. A term they coined as "horror-fied."
Each attraction that was open would have an additional layer of terror added to it such as the Alien Forest in E.T. Adventure.
In the Alien Forest, guests would try to escape from a ghoulish demon infested forest to an alien world. Complete with dry-ice and scareactors around every turn.
8. People Under the Stairs
All the sets and props from the movie, People Under the Stairs, would later be carefully packed and shipped to Florida and reassembled inside Soundstage 23 for the maze.
9. Bill and Ted's Excellent Halloween Adventure Débuts
Another show debuted this year, which would become an HHN staple, Bill and Ted's Excellent Halloween Adventure.
They would perform four shows each night with two different casts alternating for the event.
The show started with a stand-off between a Sheriff and a bank robber. Bill and Ted would then be seen transitioning through their time-traveling booth meeting Doc Brown (from Back to the Future), the Terminator, and Freddy Kruger.
ORDER NOW to secure your Orlando theme park ticket reservation in the parks! GET MY TICKETS.
10. Norman Bates at Halloween Horror Nights 1993
Norman Bates got his chance to terrify guests.
According to Paul Geurts, the Psycho house was the hardest house to physically create because the hotel had been built as a façade for filmmaking only.
Recommended: 35 Scary and Fun Things to Do in Florida for Halloween
11. Tents Come to HHN in 1993
Since the hotel of the Norman Bates house would only be used as a façade, the creators of HHN had to install a tent like structure to house the actual maze.
This technology would be the precursor to the famous Sprung Tents that you see today.
12. The Introduction of Scarezones
In 1994, Horrorwood was the first scarezone that featured the Chainsaw Drill Team, the Lizzie Borden Band and Axe Corps.
This new concept provided a safer way of organizing the crowds on theme park streets.
Plus, this is one of my favorite Halloween Horror Nights secrets and fun facts!
Hipster Power Tip: You can get a discount on your Universal Orlando Express Pass only on The Park Prodigy!
13. Say Goodbye to Robosaurus
Halloween Horror Nights 1994 was also the last time Robosaurus would appear at the event. The monstrous robot would not make an appearance for another twelve years.
14. A Scareactor is Born
1994 also brought about the "scareactor." Since HHN was becoming one of the most popular Halloween events in the country, Universal wanted to have a school to organize and teach the actors of the event.
Get up to 25% off of your Universal Studios Tickets with Groupon TODAY!
15. An Icon is Here: The Curse of the Crypt Keeper
Halloween Horror Nights V was the first year an "icon" or single figure was presented, The Crypt Keeper.
This icon was from the HBO series Tales From the Crypt where he told creepy stories and life lessons in a not so traditional way.
16. A Path for the Frighten
In 1995, Midway of the Bizarre was the first scare zone to offer a "chicken path" for those too afraid to go through the actual horrific area.
HHN 5 also offered safe zones for guests who needed to take a break from the terrors of the evening.
17. The Perfect Partnership
In 1996 Universal partnered up Goosebumps and other major brands to run a competition for an all expenses paid trip to Halloween Horror Nights.
This was such a cool concept at the time to get more attention on the event.
Plus, a similar competition ran in my college town on a local TV station. It was how I got to go to HHN for the first time back in 2005.
18. A Parade at Halloween Horror Nights
1996 was the first year Universal introduced a parade at this haunted event. Since they had success with the Mardi Gras parade, it was only right to try it again during Halloween Horror Nights.
This is one of my favorite Halloween Horror Nights secrets and fun facts!
Get your discounted HHN Tickets on Groupon TODAY!
19. A Titanic-inspired House
In 1998 the S.S. Frightanic was a life size ship built by Universal inside the whole queue of Earthquake.
This house would give guests two different experiences called the Carnage Crew and Fear in First Class.
20. Shadybrook Asylum
Insanity premiered on Soundstage 22 in 1999 as the first house to start using the Shadybrook Asylum reference complete with demented inmates running wildly!
This asylum would have a special appearance of a demented clown that would lead to something (or someone) bigger…
Ready to plan your theme park trip? Watch the best vacation planning tips on YouTube. Get started here!
21. The Clown is Officially Here
2000 brought about the introduction of Jack the Clown who was officially created based on the results of various guest surveys from previous years.
22. Who is Jack Schmidt?
Jack Schmidt a.k.a Jack the Clown was a murderous circus performer under Dr. Oddfellow's circus.
He was taken out by Dr. Oddfellow after it was discovered that Jack had been committing terrible crimes against innocent little ones.
This is one of the most disturbing Halloween Horror Nights secrets and fun facts!
23. Enter Edgar Sawyer
This was the name of the first concept for the 2001 icon at Halloween Horror Nights. Edgar Sawyer would be a play on the name Edgar Allan Poe.
However, due to conflicts that arose, it would be changed to Eddie, the brother of Jack the Clown.
Eddie the violent, chainsaw carrying leather face icon would quickly be scrapped due to the tragic events in September of that same year.
WATCH NEXT: 13 Weird (but true) Halloween Horror Nights Secrets 🎃 (History of HHN)
24. Halloween Horror Nights Finds a New Home
2002 was the first year that Halloween Horrors Nights was featured inside of Islands of Adventure.
25. Cindy the Evil Child Icon
Islands of Adventure was meant to be Cindy's dark playground were guests would go through different areas of the park that would explore the depths of her mind.
Unfortunately, due to many child abductions occurring across the country, this icon was not release in 2002.
26. The Caretaker
In 2002 The Caretaker, Dr. Albert Cain, would replace Cindy as the icon for HHN 12.
The Caretaker was known to lure innocent victims back to his Victorian manor for their untimely demise.
27. Paulo Ravinski
The story of The Director at HHN 13 follows Paulo Ravinski who was a snuff filmmaker insisting on adding real human torture to his films.
28. Twice the Scares
For the first time in HHN history, the 2004 event would be in both Universal Studios Florida and Islands of Adventure complete with the largest scarezone created called Field of Screams.
The Field of Screams would be located between the two parks right behind Seuss Landing.
29. Two Horrors
2005 was originally meant to have two icons with one representing Fate and the other representing Darkness.
Halloween Horror Nights 15 is also the year when we're introduced to the tale of "Terra Cruentus" AKA the Terra Queen.
Her world was pure chaos with the human blood, bones and flesh being used as the main source so there's was always endless supply of sacrifices being made.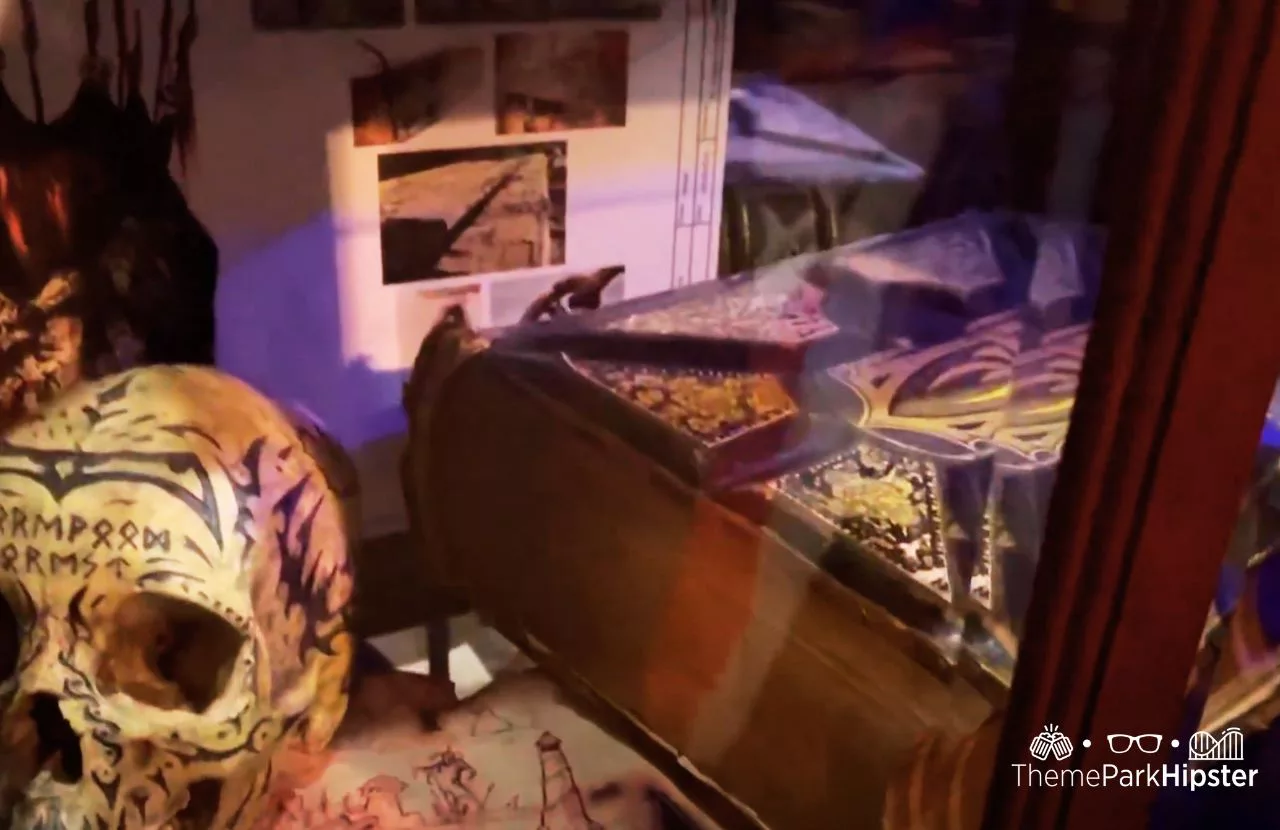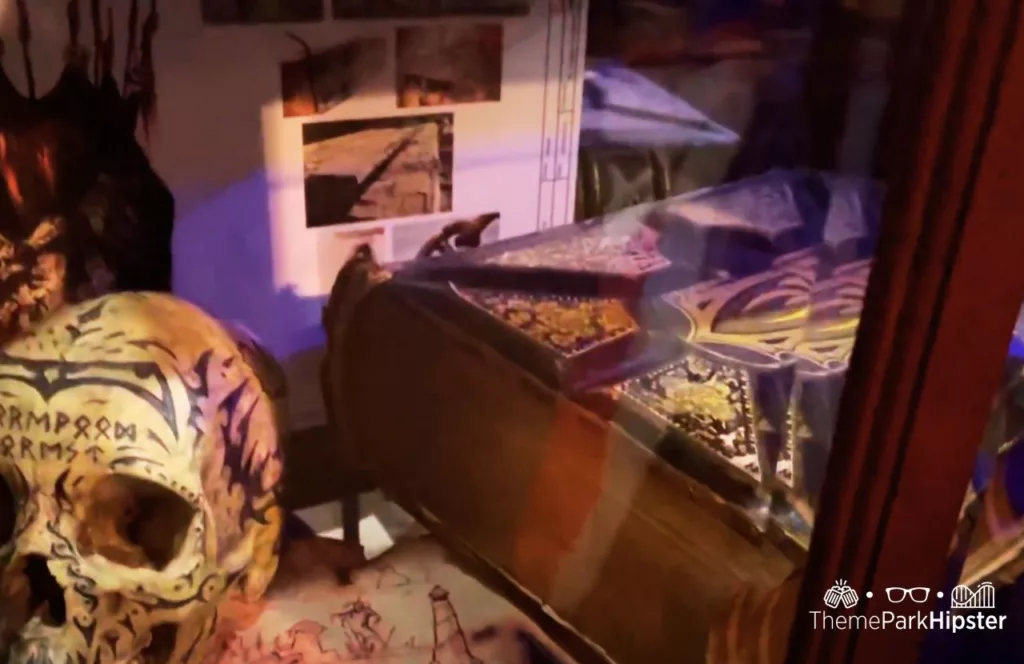 Check out my latest theme park adventures on Instagram TODAY!
30. Horror Comes Home
Our favorite event returned back to Universal Studios and it ushered in a new wave of horror creation at the park.
This time the famous icons the Director, the Caretaker, the Storyteller and Jack the Clown would all takeover this incredible Sweet 16 year!
This was one of my absolute FAVORITE years of the event!
Recommended: 35 Scary and Fun Things to Do in Florida for Halloween
31. Dungeon of Terror Returns and Other Classics
The Dungeon of Terror: Retold, the original house from Fright Nights would return for 2006.
There would also be spinoff houses paying homage to the previous years of Halloween Horror Nights such as:
People Under the Stairs: Under Construction
Psycho Path: The Return of Norman Bates
Psychoscareapy: Maximum Madness (a fan favorite maze featuring Jack the Clown)
Run: Hostile Territory (a maze dedicated to lost icon Eddie)
Horror Comes Home Scarezone
Robosaurus
Ready to plan your theme park trip? Watch the best vacation planning tips on YouTube. Get started here!
32. Go Behind the Scenes
2016 was the first time that Universal Orlando released the Unmasking the Horror Tour which took guests through a "lights on" walkthrough of selected house of the current HHN year.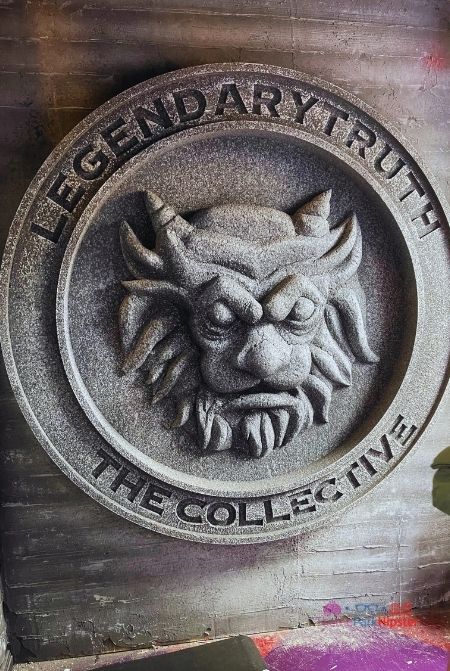 Check out my full Unmasking the Horror Tour review and experience from HHN 30!
33. Choose Thy Fear!
In 2006, New Line Cinema licensed the use of Leatherface, Freddy and Jason to Universal with an official announcement on June 27, 2007 that the three legends would be in HHN 17.
This time Jack the Clown would be the ringmaster in this Carnival of Carnage! HHN 17 was also my favorite year EVER!
34. The Website Crashes at Horror Nights
On July of 2008, Dr. Mary Agana was introduced by Universal as the new icon.
Throughout the summer, Universal would take fans on an in-depth story detailing Dr. Agana's mental health work until one day she totally lost it to become Bloody Mary.
The full reveal took place in early September which caused the official Halloween Horror Nights site to crash.
35. Getting Married at Halloween Horror Nights
In 2010, Universal Orlando marketed HHN as the perfect place to "get hitched."
This was offered through a competition were food, beverages, entertainment, and a cake would be taken care of for the winners.
The haunted wedding would also come complete with scareactors to terrify wedding guests as the celebration went on.
A couple from Vermont won this competition and were married inside Soundstage 22 on October 15, 2010.
This is one of my favorite Halloween Horror Nights secrets and fun facts!
36. Last Call for Jaws
The last house to be place inside the Jaws queue came in 2011 called, Saws N' Steam: Into the Machine. Saws N' Steam was also the first scarezone to be converted into a house.
37. Video Games Come to Life at Horror Nights
2012 was the first time Universal incorporated a video game into a haunted maze.
The Silent Hill franchise was the one chosen for HHN 22 and would feature a tall Pyramid Head character on stilts.
38. A Werewolf in London at Universal Studios HHN
In 2013, the infamous werewolf puppets were created to be a real as the ones in the movie towering at 8-feet.
39. The Walking Dead: The End of the Line
In 2014, this was the largest maze ever created at HHN that took guests through key scenes from the fourth season.
Classic scenes such as the Sanctuary at Terminus a.k.a West Georgia Correctional Facility and the iconic helicopter crash.
Get your discounted HHN Tickets on Groupon TODAY!
40. Halloween Horror Nights Cancelled
2020 brought about so many changes to the theme park world due to the global pandemic.
On Friday July 24, 2020, Universal announced that Halloween Horror Nights would be cancelled to focus on operating the parks during the day in the safest manner possible.
This news, although speculated, was still surprising to hear as this year was to bring about a big 30th anniversary spectacular.
They went on to say, "We know this decision will disappoint our fans and guests. We are disappointed, too. But we look forward to creating an amazing event in 2021."
Although HHN was cancelled for 2020, Universal did offer three houses for day guests to enjoy:
Universal Monsters: The Bride of Frankenstein Lives
Revenge of the Tooth Fairy
Beetlejuice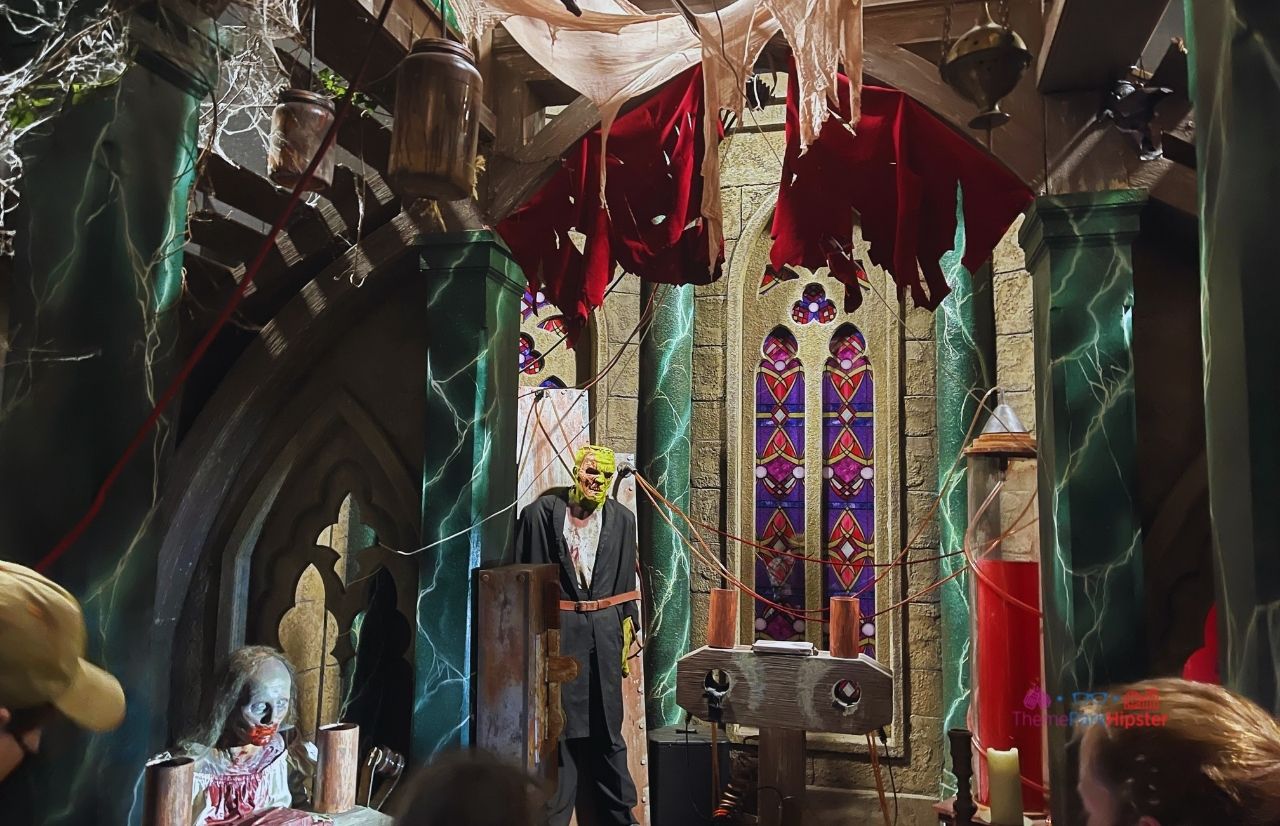 Halloween Horror Nights 2020 would go on to be dubbed "HHN Light" by fans.
41. Look for the Famous Detective Office in Universal Studios
In the alley on the side of Finnegan's restaurant is a reference to the Private Investigator, Boris Shuster.
He is a known HHN figure and has been a part of The Legendary Truth lore associated with Halloween Horror Nights.
There was even a house that followed his former crime solving adventures in 2021 called Case Files Unearthed: Legendary Truth!
This is one of the coolest Halloween Horror Nights secrets that you can see any day of the year at Universal 🙂
Get YOUR Halloween Horror Nights Tickets with The Park Prodigy TODAY!
My Final Thoughts on Halloween Horror Nights Rumors & Secrets
As you can see, there are so many hidden Halloween Horror Nights secrets and fun facts to know.
Although I was only able to uncover 41, there are still so much in-depth history behind this incredible annual haunt.
Halloween Horror Nights is hands down the best Halloween event in the world. So, you don't have to worry about not having a good time if you plan out your evening in advance.
Remember to always check to see to see if Groupon or The Park Prodigy are offering Halloween Horror Nights discount tickets for the year.
You can also book your Universal Orlando discount hotel through The Park Prodigy.
I hope I was able to tackle each one of your questions for HHN. Don't forget to read the full Halloween Horror Nights Survival Guide here!
If you enjoyed this article, then you'll love these:
Until next time, Happy Park Hopping Hipsters!
(Original Article Date: July 24, 2014/Updated on July 18, 2023)