It's that time of year again for the 2014 Halloween Horror Nights daily sneak peeks as we anxiously await the opening of the annual haunted event. The pumpkins, the scarecrows, and oh yeah the bloody human organs that layer the streets of Universal Studios are all indicative of the Halloween festivities around the corner.
Yesterday I took a walk around the park to see if there were any hints of just how scary and taunting this year's fearful festival would be. And boy was I freakishly impressed. Although many attractions were covered I was able to get a glimpse of a few set designs lining the park.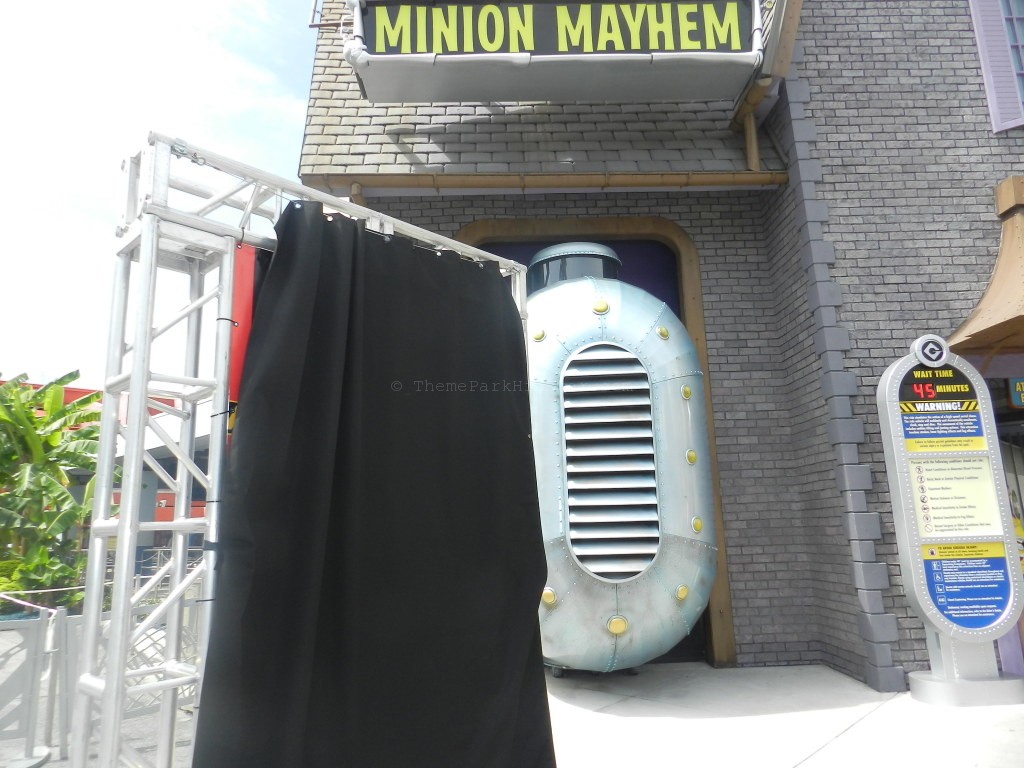 The curtains will be removed very soon…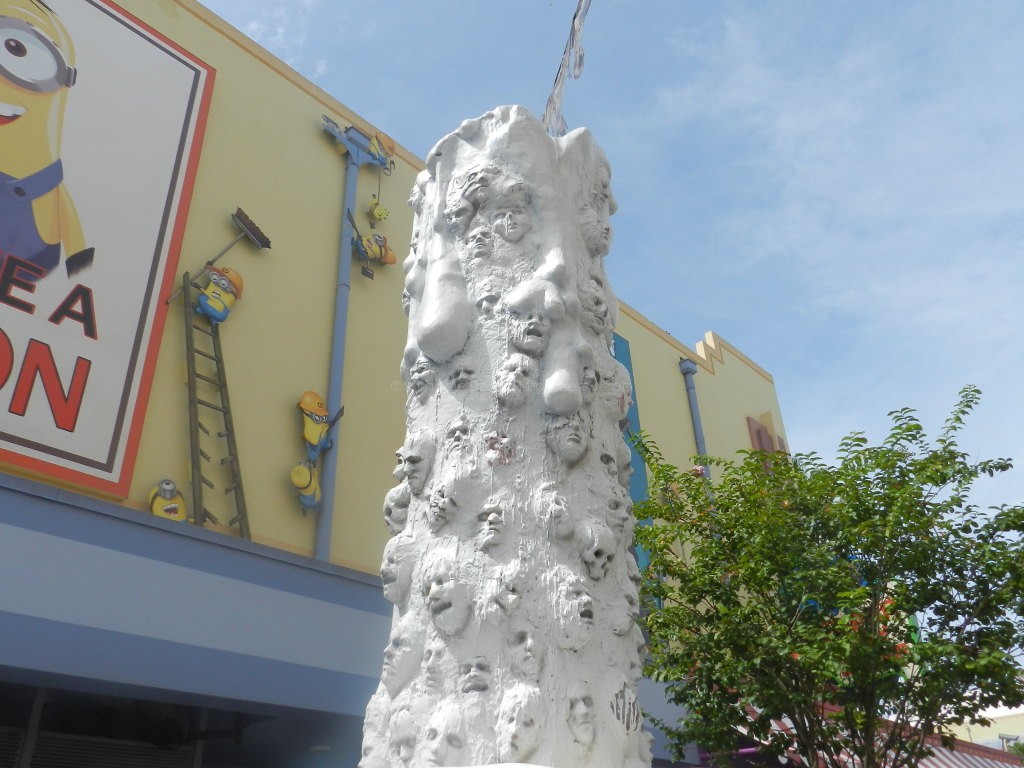 The MASKerade scarezone will be located at the entrance of the park.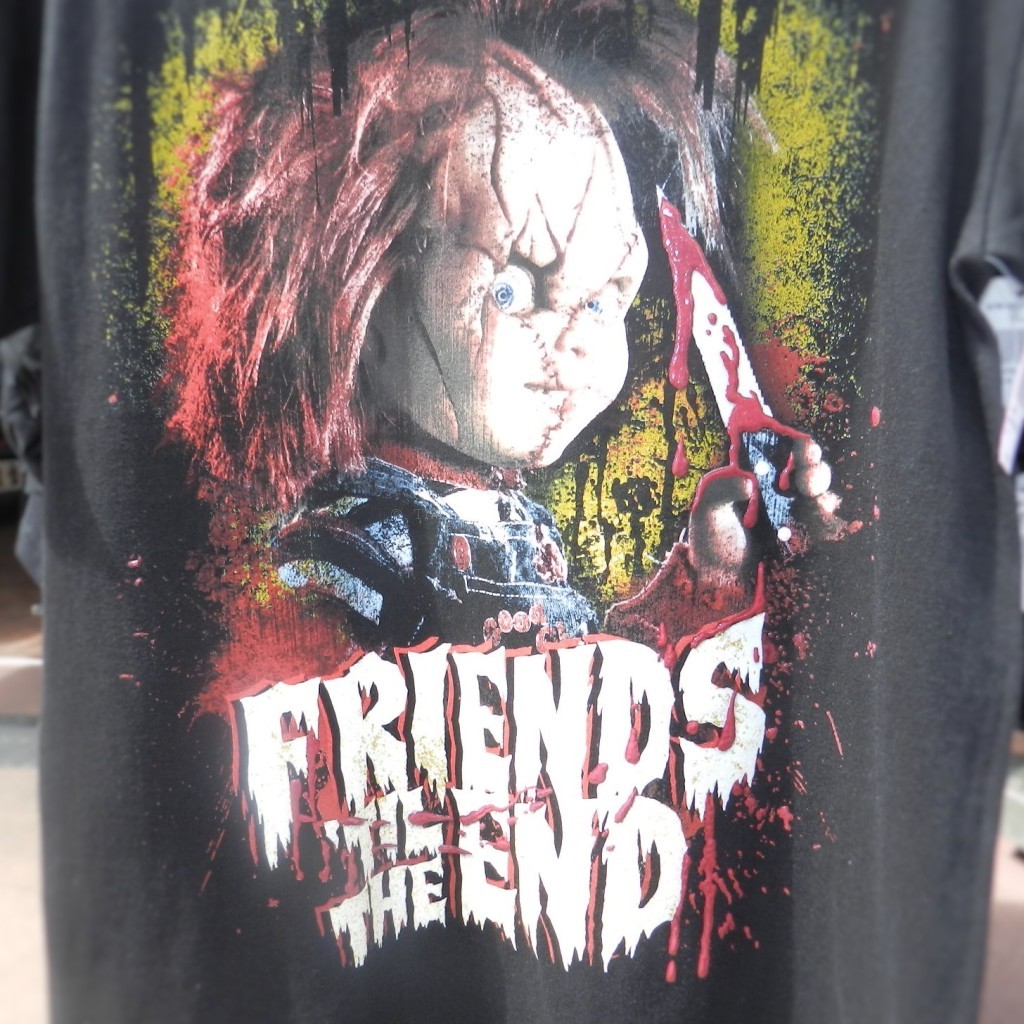 Child's Play merchandise available for this years Halloween Horror Nights.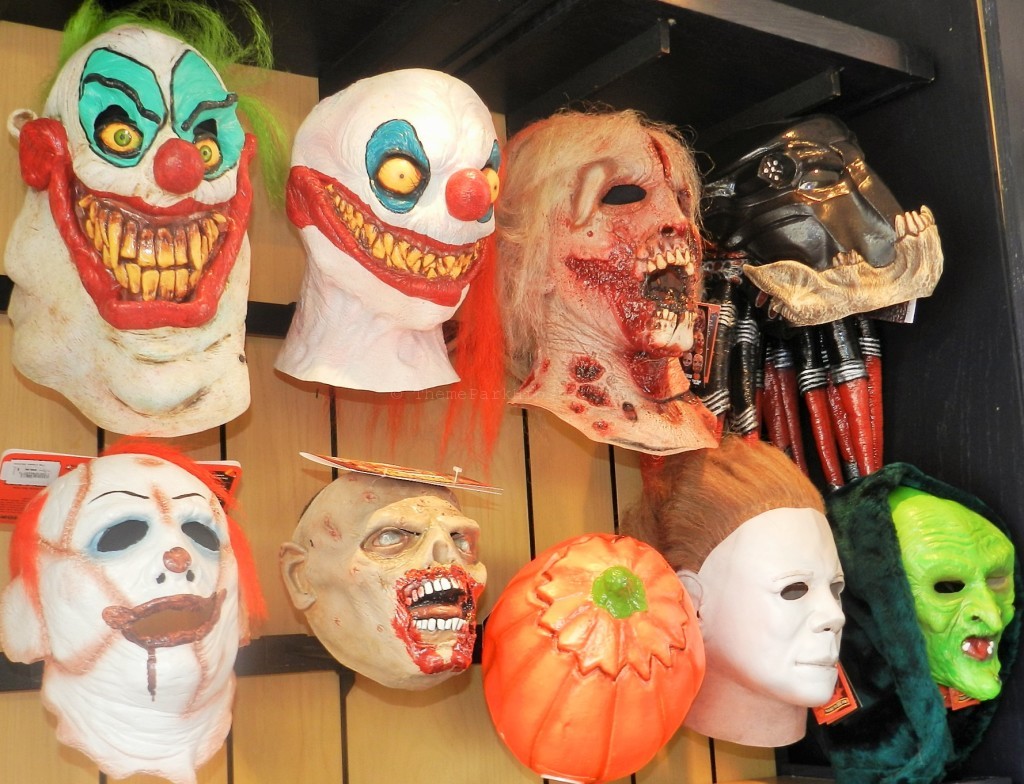 Grab your own mask and become a part of the frightful thrill.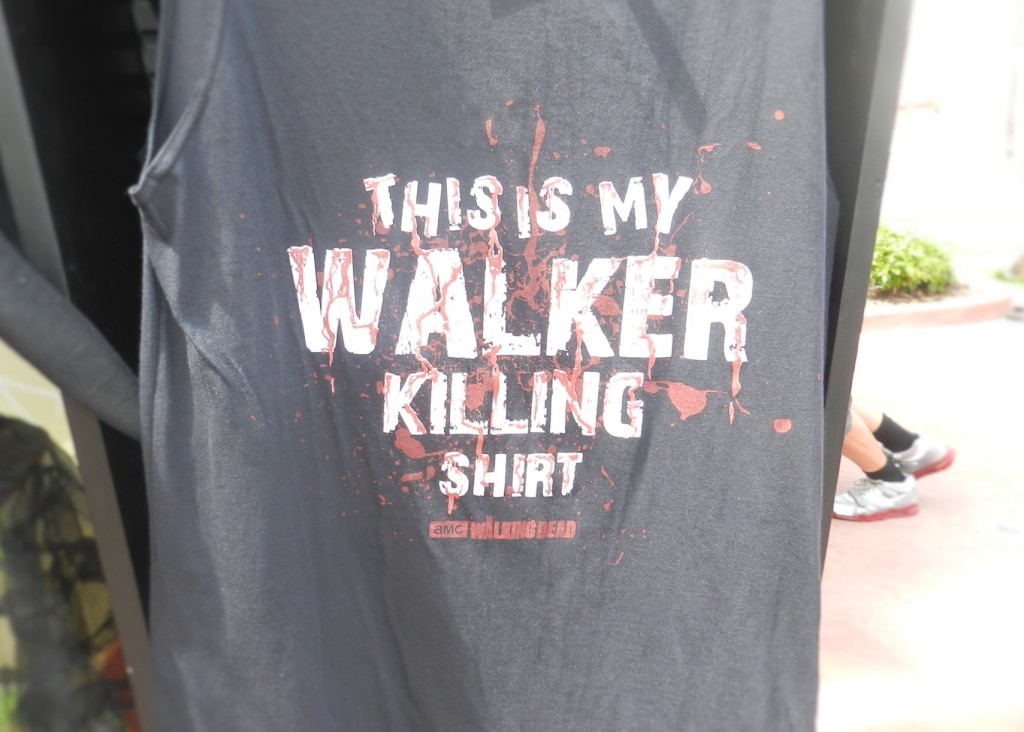 Walkers not wanted!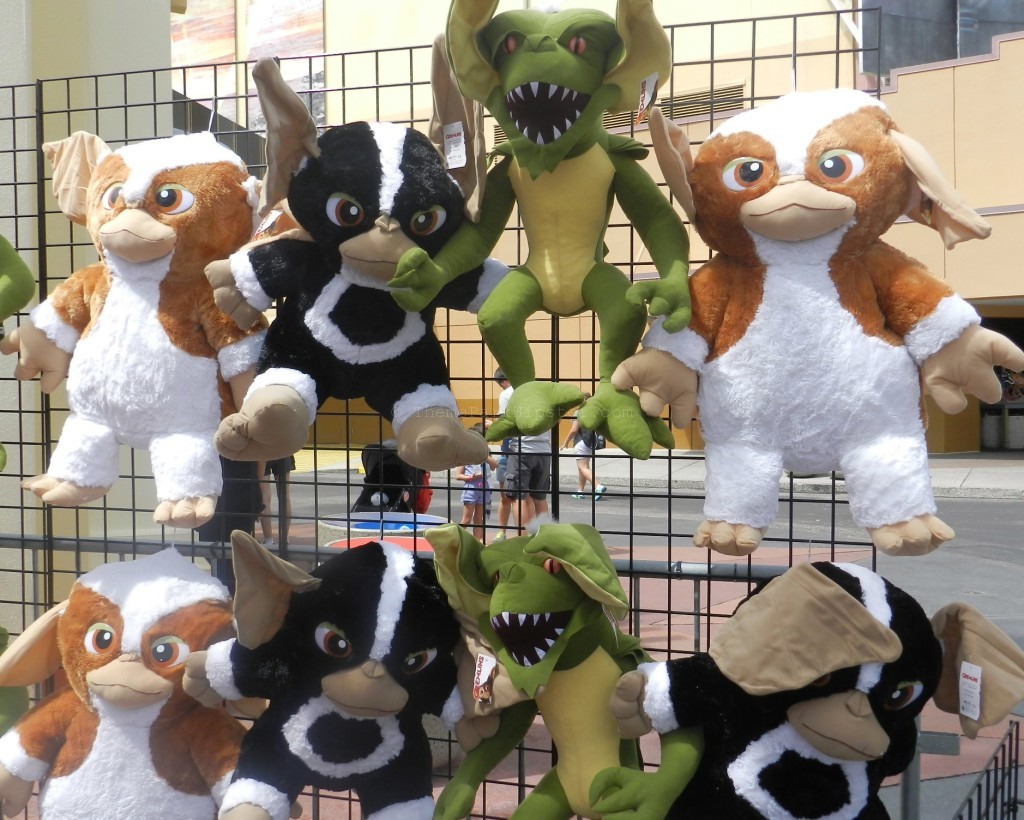 Gremlins, a real old school horror to win during Halloween Horror Nights.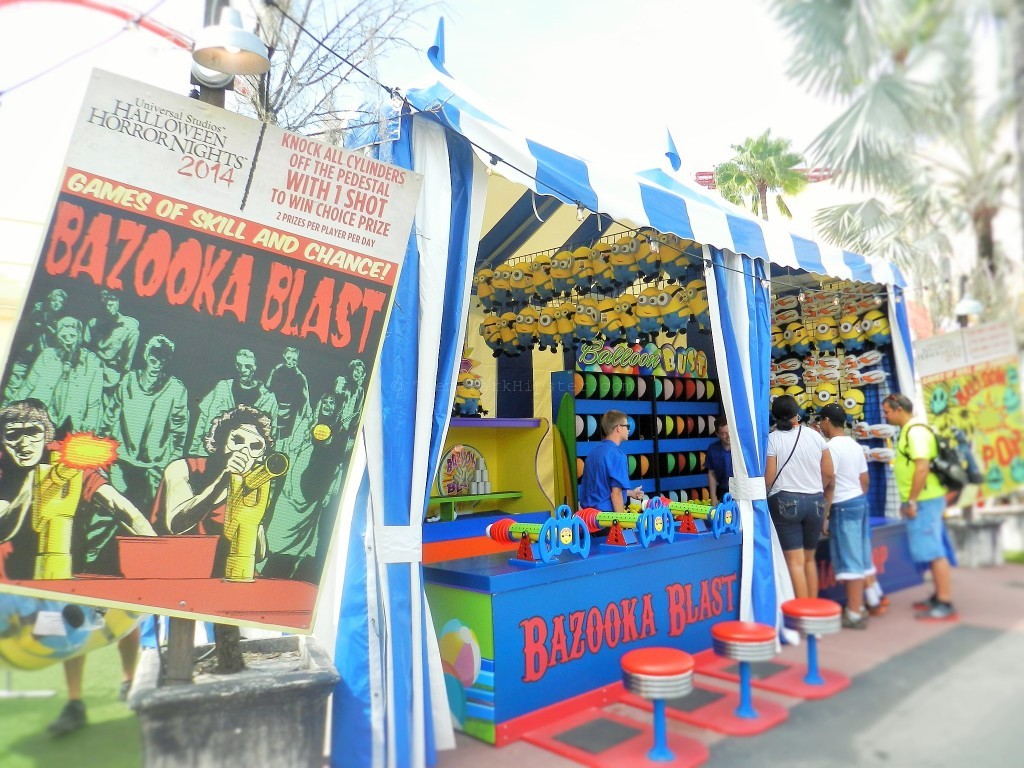 Carnival of Horrors. Who will win?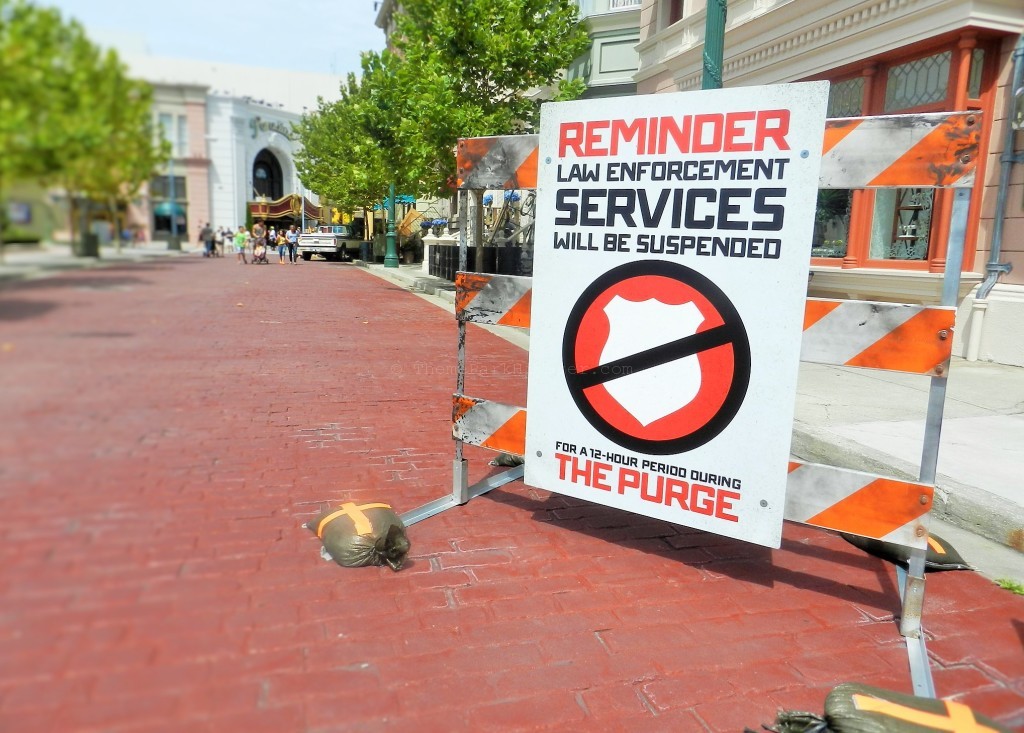 Reminder that the Purge is coming…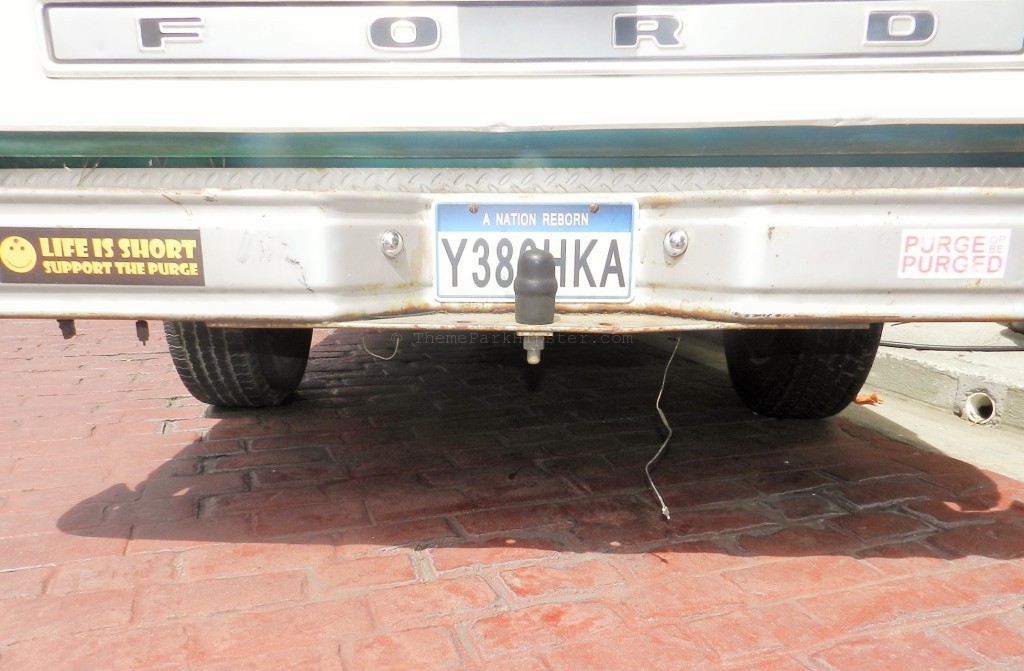 Purge or be purged!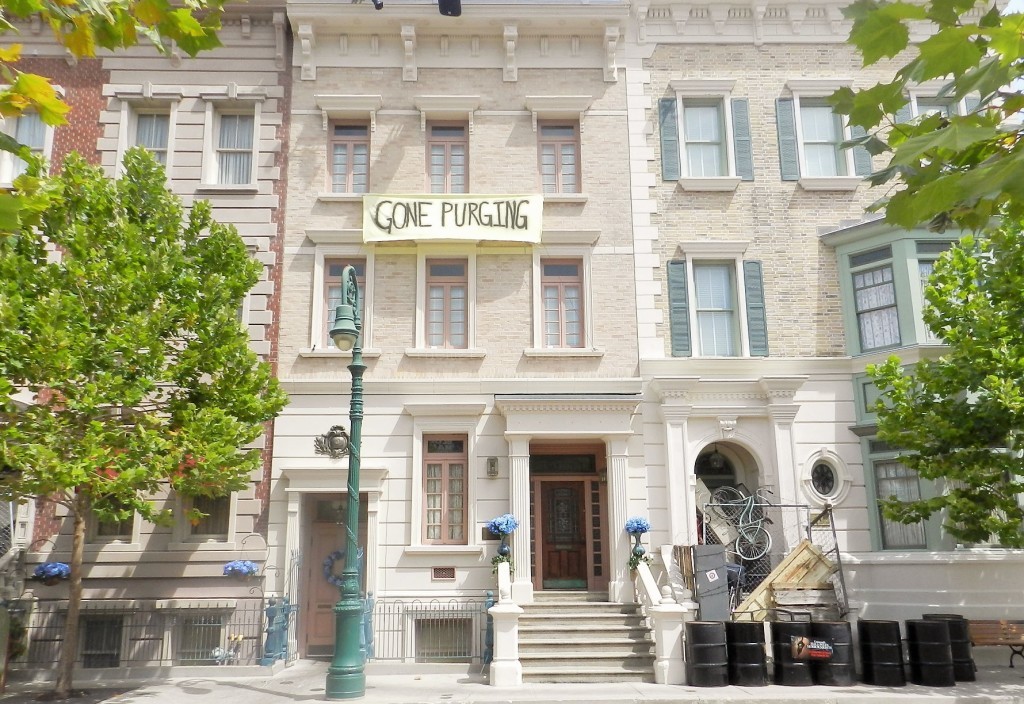 The neighbors have left…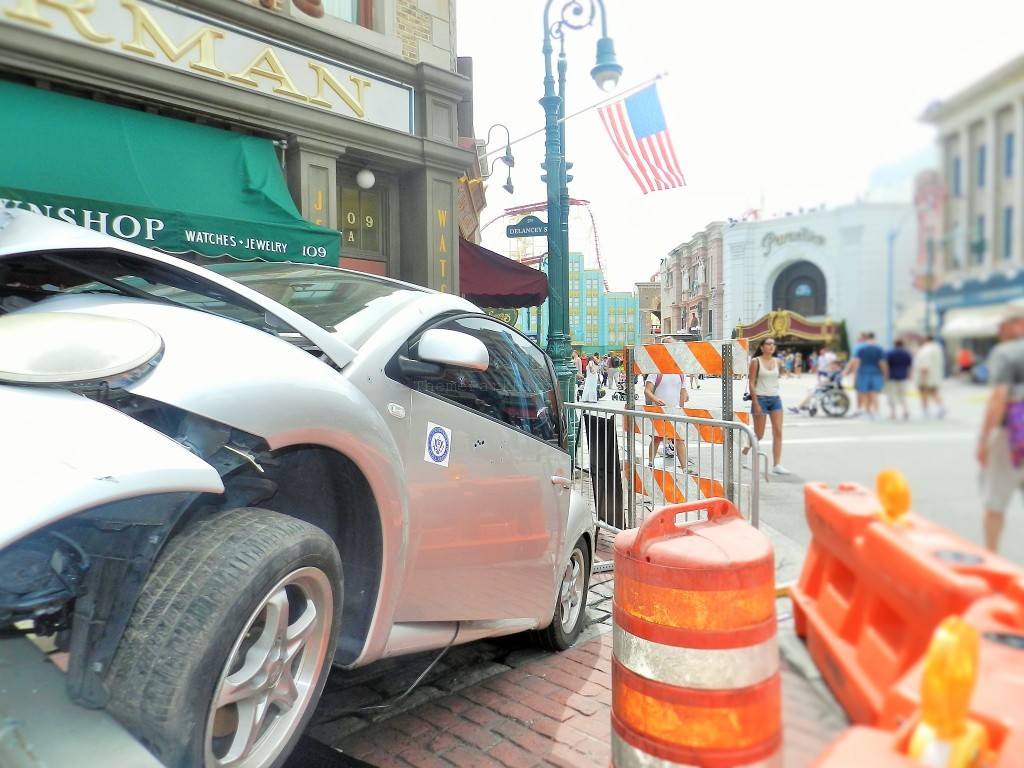 The Purge scarezone looks incredible!
We're all definitely waiting for this classic Halloween Horror Nights show, Bill and Ted's Excellent Halloween Adventure.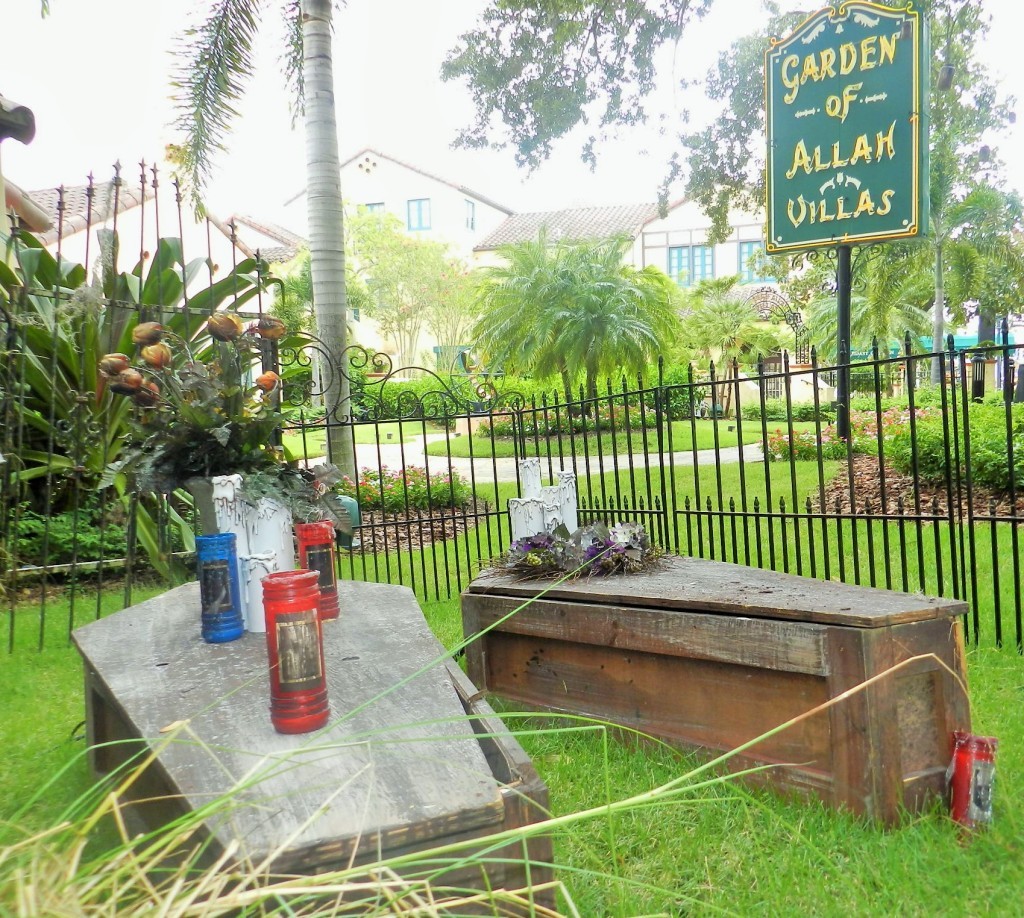 Welcome to the Bayou of Blood scarezone.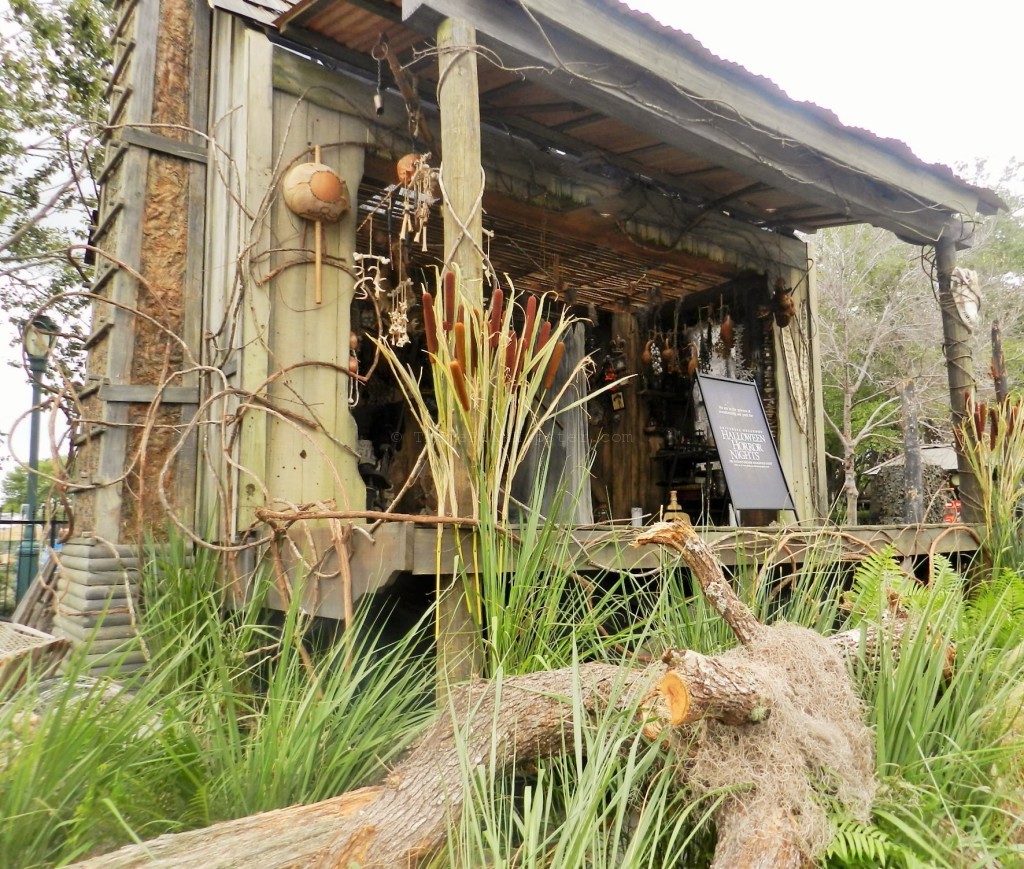 Bayou of Blood scarezone.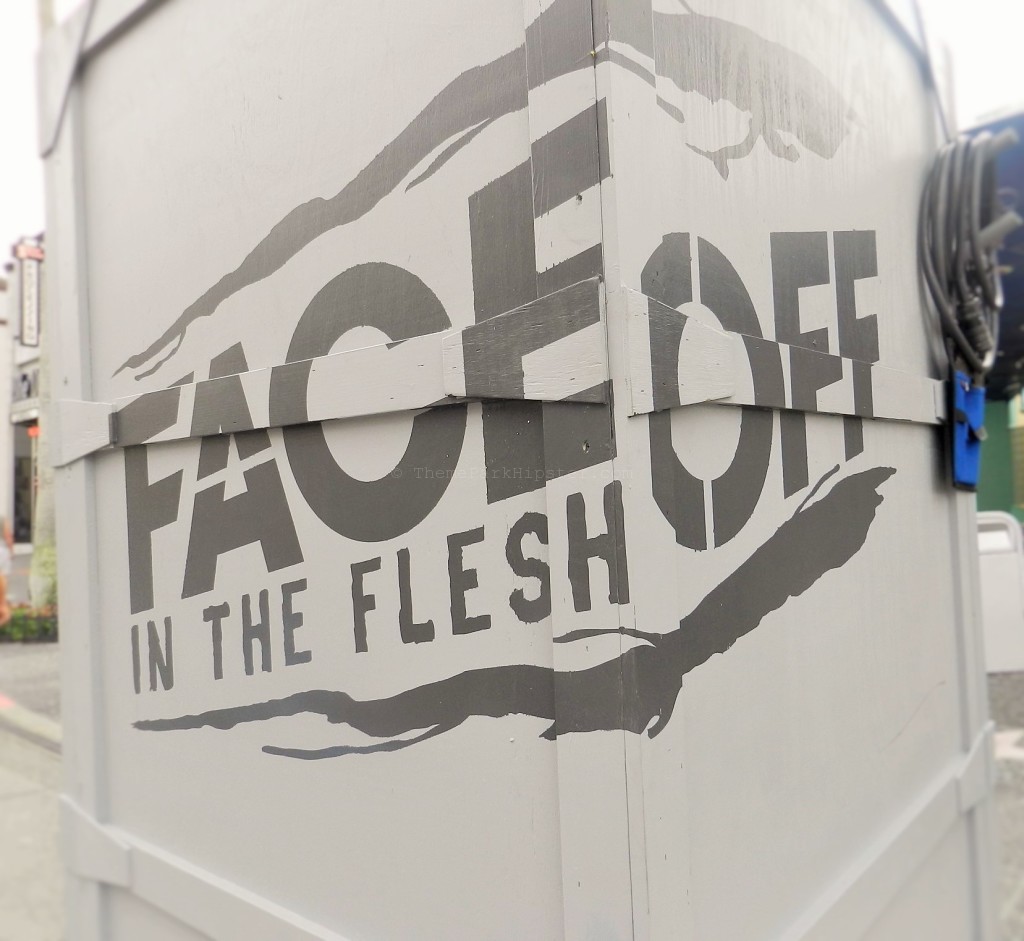 Syfy's FaceOff- In the Flesh scarezone.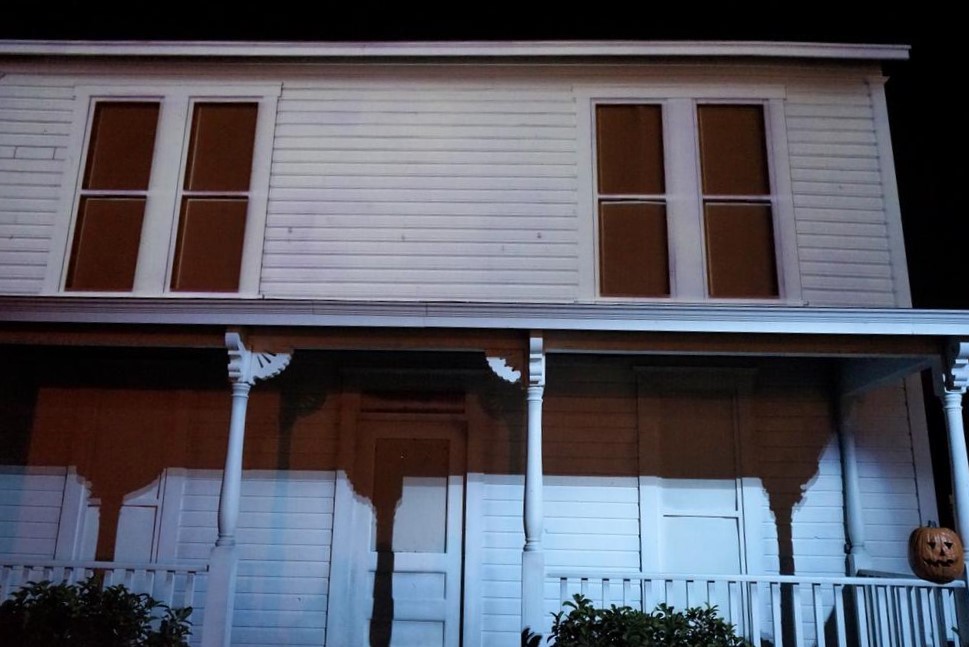 The Halloween haunted house during the September 17th soft opening. Photo credit: OrlandoInformer.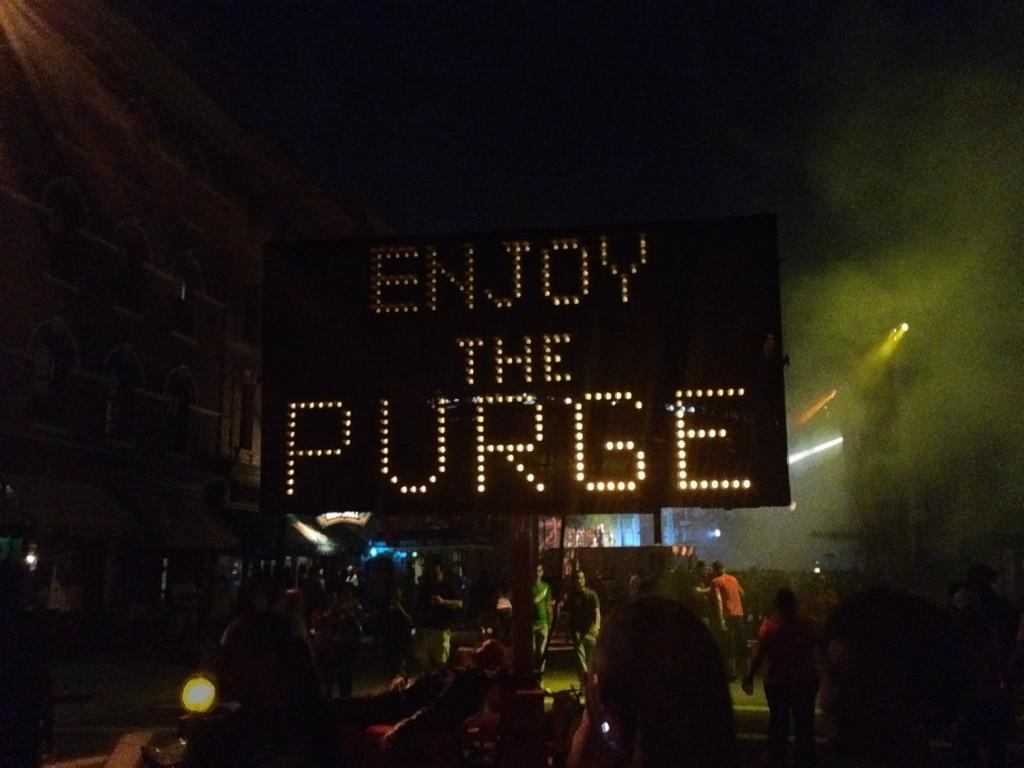 The Purge scarezone during the September 17th soft opening. Photo credit: Adam Roth.
Get a quote on a Universal Orlando Vacation Package
The 2014 Halloween Horror Nights event will introduce us fright seekers to eight terrifying haunted houses.
The event will include five branded houses:
Halloween
The Walking Dead: End of the Line
AVP: Alien vs. Predator
From Dusk Till Dawn
Dracula Untold-Reign of Blood
Three original concept houses:
Doll House of the Damned
Giggles and Gore Inc.
Roanoke-Cannibal Colony
Click here for the complete list of Halloween Horror Nights ticket prices.
Remember to read ThemeParkHipster's Halloween Horror Nights survival guide.
The event this year will run from September 19th until November 1st 2014.
I hope to see you all on Friday. Until then, Happy Haunts Hipsters!
NikkyJ