Happy Haunt season Hipster! Today I have a real treat for you— we are going to go over everything you need to know about Halloween Horror Nights Annual Passholder tickets, discounts and perks.
Plus, a few tips to survive your night at the World's Premier Halloween Event with my guest Diamond Gray!
THIS POST MAY CONTAIN AFFILIATE LINKS. PLEASE READ MY DISCLOSURE FOR MORE INFO. Which means if you click on certain links, I may receive a small commission at no additional charge to you.
HHN UPDATE from Universal (October 2022)
Universal has announced that two new dates (Tuesday, October 11 and Monday, October 24) have been added to the event.
The new dates are also valid for Frequent Fear, Frequent Fear Plus and Ultimate Frequent Fear Passholders.
Plus, Universal Orlando is adding extra nights for Premier Passholders to use their Halloween Horror Nights free-admission benefit – Wednesday, October 5, Tuesday, October 11 or Monday, October 24.
Tickets for the New Event Dates Will Go on Sale Tomorrow, October 4, 2022.
Get your discounted HHN Tickets on Groupon TODAY!
Listen to the Best HHN Tips Podcast Episode 53 Below!
You can listen to Diamond's visit to The ThemeParkHipster Show here, where we chat about our favorite things to do at theme parks for the fall.
Show Guest: Diamond Gray
Our guest today is the former owner of RideSoother.com. She has a strong love and passion for immersive theme parks rides; particularly at Disney and Universal.
Diamond is the host of Diamond Hearts Theme Park Radio Show where help others enjoy theme parks as much as she does, especially fans who are afraid of rides or who may suffer from motion sickness!
In the Podcast Episode above, we'll uncover the best Halloween Horror Nights tips such as:
What to wear to Halloween Horror Nights
How to not be scared
How to survive a night at the event
Now that you have the best tips for Halloween Horror Nights, let's go through the prices and days for Premier Annual Passholders to redeem their free HHN ticket.
Get YOUR Halloween Horror Nights Tickets with The Park Prodigy TODAY!
Do Universal Annual Passholders get discounts on Halloween Horror Nights?
Absolutely! Each Halloween Horror Nights Passholder can receive a discount on their event tickets.
Plus, Premier Passholders get one free event night admission on select nights.
Halloween Horror Nights Passholder Discount Tickets
Single-Night Passholder Discount Halloween Horror Nights Tickets – Passholders, save up to $58 on select nights—online only Sept. 2, 3, 4, 7, 8, 9, 10, 11, 15, 16, 17, 18, 21, 22, 23, 24, 25, 28, 29, 30. Pricing and savings vary by date starting at $67.99
2022 Halloween Horror Nights Premier Passholders Dates for a FREE Ticket: Event Admission Valid on one (1) of the following event nights: September 2, 3, 4, 7, 8, 9, 10, 11, 15, 16, 17, 18, 21, 22, 23, 28, 29, 30, October 2.
R.I.P. Tours – Premier and Preferred Passholders save 10%; Power Passholders save 5%.
To redeem your complimentary Halloween Horror Nights ticket, you must walk up to the gate and present your valid Premier Annual Pass at any Universal Studios Florida turnstile.
If you want to purchase your discounted HHN tickets, then be sure to sign into your UOAP account here!
More Halloween Horror Nights Passholder Perks
Exclusive Early Access to the Halloween Horror Nights Tribute Store – In the past, all Passholders received a sneak preview of this incredible HHN store. I'm currently waiting to see if it will happen again for 2022.
Passholder Hotel Savings – You'll get special rates and an exclusive gate access at Universal Studios
UOAP Collectibles – Universal Orlando Annual Passholders can get special HHN buttons and magnets from the UOAP Lounge in Universal Studios Florida from 11 a.m. – 4 p.m. daily and Toon Extra in Universal's Islands of Adventure during normal theme park operating hours.
Select UOAP Merchandise – Get Halloween Horror Nights Passholder Exclusive Pin, T-Shirt, Drawstring Backpack, Patch, and Poster
Dining and Merchandise Discounts for Premier and Preferred Passholders
Passholders Please Know What Dates are Included for Your 2022 HHN Ticket Discount
As mentioned earlier, these are the dates available With for your Universal Orlando Annual Pass (UOAP) for Halloween Horror Nights (subject to availability and to change without notice, limited quantities):
Sept. 2, 3, 4, 7, 8, 9, 10, 11, 15, 16, 17, 18, 21, 22, 23, 24, 25, 28, 29, 30
Ready to start planning your next Universal Orlando vacation? Listen to the latest podcast episode on Apple or on your non-Apple device now!
2022 Halloween Horror Nights Houses
This year there will be 10 haunted houses, five scare zones and two live shows based on some of the biggest names in horror and pop culture.
Get your discounted HHN Tickets on Groupon TODAY!
1. Spirits of the Coven
You walk into an unsettling 1920s speakeasy only to find out that YOU are the main ingredient in witch's brew.
2. Bugs: Eaten Alive
You're about to face an infestation of the grossest kind!
Recommended: 35 Scary and Fun Things to Do in Florida for Halloween
3. Fiesta de Chupacabras
The fear of the mythical, fanged creature is no longer a figment of your imagination. It is real, and it can find you if you're not careful.
4. Hellblock Horror
After touring the facility, it was clear that these monsters were in for a long stay. Don't wait around to see their reactions when they're released!
ORDER NOW to secure your Universal Studios theme park ticket! GET MY TICKETS.
5. Dead Man's Pier: Winter's Wake
Bravely endure a petrifying winter thunderstorm in a seaside village ruled by an undead fisherman. You'll feel the exhilaration of the storm as you try to escape the madness leftover.
Recommended: Halloween Horror Nights Food Menu is Here…I'm Ready to DIG IN!
6. Descendants of Destruction
If you're looking for a dark and dangerous underworld to explore, then the subway system is definitely the place for you!
These bloodthirsty mutants live in a post-apocalyptic world and are just waiting to attack any unsuspecting traveler.
7. The Weeknd: After Hours Nightmare
This fall, at Halloween Horror Nights, select tracks from The Weeknd's "After Hours" album will be reimagined as a horror movie soundtrack.
Ready to plan your theme park trip? Watch the best vacation planning tips on YouTube. Get started here!
8. Halloween
Watch: New to Halloween Horror Nights? Don't Go Without Knowing These 15 Tips!
9. Universal Monsters: Legends Collide
This a haunted house that will have guests joining The Wolf Man, Dracula, and The Mummy in an epic battle this HHN 31 season.
Ready to start planning your next Universal Orlando vacation? Listen to the latest podcast episode on Apple or on your non-Apple device now!
10. The Horrors of Blumhouse
HHN will bring to life Blumhouse's spine-chilling films, The Black Phone, and horror-comedy Freaky.
Get your Halloween Horror Nights ticket TODAY!
2022 Halloween Horror Nights Scarezones
If you think you can avoid the scares by avoiding the HHN houses, then you're WRONG! Throughout the park are five all-new scare zones:
Horrors of Halloween: Come face-to-face with The Pumpkin Lord
Scarecrow: Cursed Soil – Demented scarecrows do everything they can to make sure they have enough souls to harvest
Sweet Revenge: This 1950s parade has went terribly wrong and now you're an unexpected victim of the torturous trick-or-treaters
Graveyard: Deadly Unrest – Don't be afraid to walk through the unnerving cemetery in the heart of Halloween Horror Nights
Conjure the Dark: Avoid the evil sorceress at ALL cost in this sinister HHN scare zone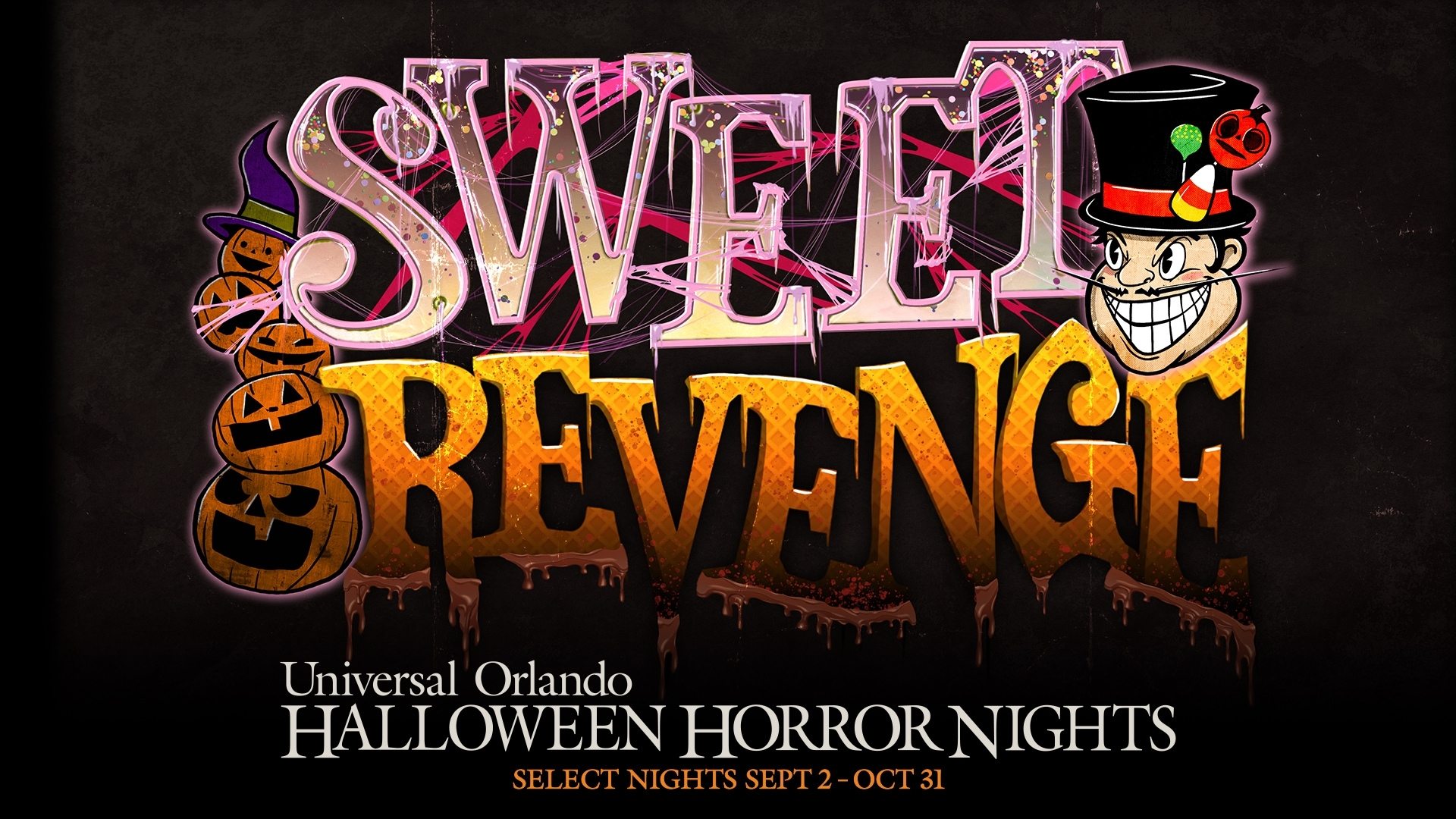 For a no obligation, FREE Universal Vacation Quote, you can fill out the form with The Park Prodigy by Clicking HERE!
Halloween Horror Nights Tickets For the General Public
Now that we have all of the information regarding Halloween Horror Night tickets for Passholders, let's go through what's available for the general public.
Halloween Horror Nights Single-Night Ticket
Choose a night now and save up to $53 on select nights. Online only. You should also know that the prices for Halloween Horror Nights vary based on the dates that you choose.
The cost of HHN starts at $73.99.
How much are Halloween Horror Nights tickets if I want to go on multiple days?
If you want to visit HHN on multiple occasions, then be sure to review the multi pass breakdown. The Halloween Horror Nights Rush Frequent Fear Pass is the BEST value for your money.
Halloween Horror Nights Frequent Fear Pass Prices 2022
The Frequent Fear Pass allows you to visit HHN on many of the nights throughout the event for ONE PRICE!
Below are the current options:
Halloween Horror Nights Rush of Fear Pass: Experience the first 17 event nights of terror from $129.99
The Halloween Horror Nights Frequent Fear Pass: You can go to HHN for 27 nights on EVERY Sun.- Thurs. event night PLUS the first weekend from $179.99
Halloween Horror Nights Frequent Fear Plus Pass: You'll be able to visit HHN for 36 nights on EVERY Sun.- Fri. event night PLUS the first and last Sat. event nights from $219.19
Halloween Horror Nights Ultimate Frequent Fear Pass: Experience EVERY night of the event and save when you buy online. Plus, get FREE Regular parking after 5 p.m. on all event nights from $324.99
You'll be able to go on multiple days allowing you to see and do all that the event has to offer.
Plus, if you get the HHN Rush of Fear Pass, then you won't need to get an Express Pass since you can take your time going through the haunted houses throughout your multiple visits.
Be sure to check out the full list of prices for the Frequent Fear Passes here.
Remember to always check to see to see if Groupon is offering Halloween Horror Nights discount tickets or The Park Prodigy for the year. You can also book your Universal Orlando discount hotel through Hotels.com.
Watch the full Halloween Horror Nights Survival Guide here!
Thanks for Listening and Reading About the Halloween Horror Nights Annual Passholder Tickets!
To share your thoughts:
To help out the show:
Leave an honest review on iTunes. Your ratings and reviews really help and I read each one.
Subscribe on iTunes.
Until next time, Happy Park Hopping Hipsters!
NikkyJ
UP NEXT: Top 10 Ways to Find Cheap Halloween Horror Nights Tickets
(Original Date September 14, 2016/Updated October 3, 2022)