Happy Haunt season Hipster! Today I have a real treat for you— we are going to go over everything you need to know about Halloween Horror Nights Passholder tickets and perks.
Plus, a few tips to survive your night at the World's Premier Halloween Event!
THIS POST MAY CONTAIN AFFILIATE LINKS. PLEASE READ MY DISCLOSURE FOR MORE INFO. Which means if you click on certain links, I may receive a small commission at no additional charge to you.
Show Guest – Diamond Gray
Our guest today is the former owner of RideSoother.com. She has a strong love and passion for immersive theme parks rides; particularly at Disney and Universal.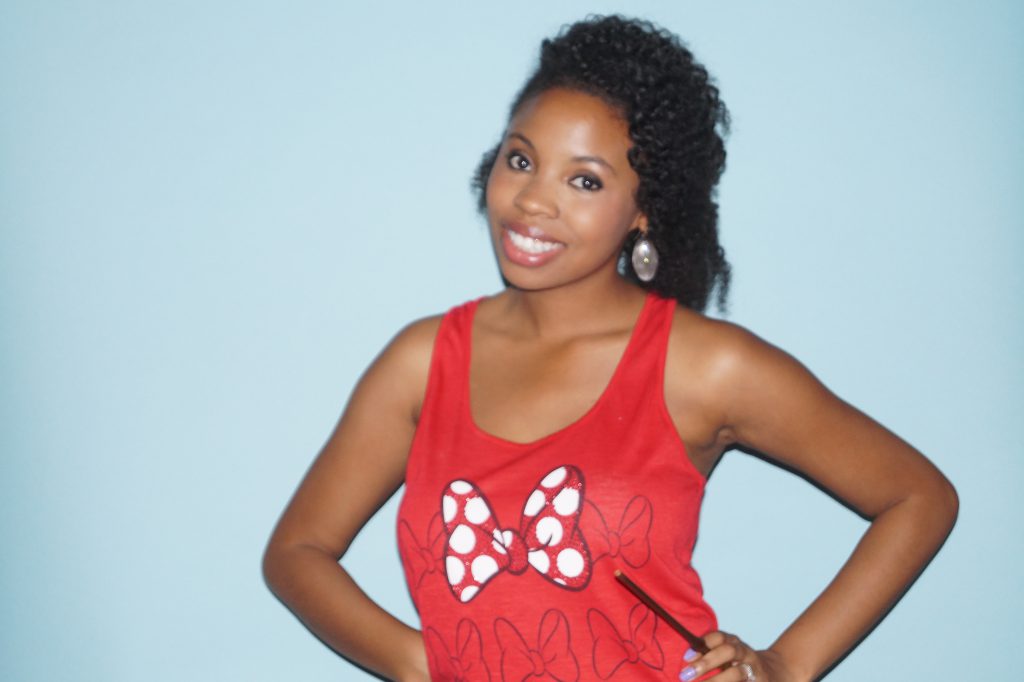 Diamond is the host of Diamond Hearts Theme Park Radio Show where help others enjoy theme parks as much as she does, especially fans who are afraid of rides or who may suffer from motion sickness!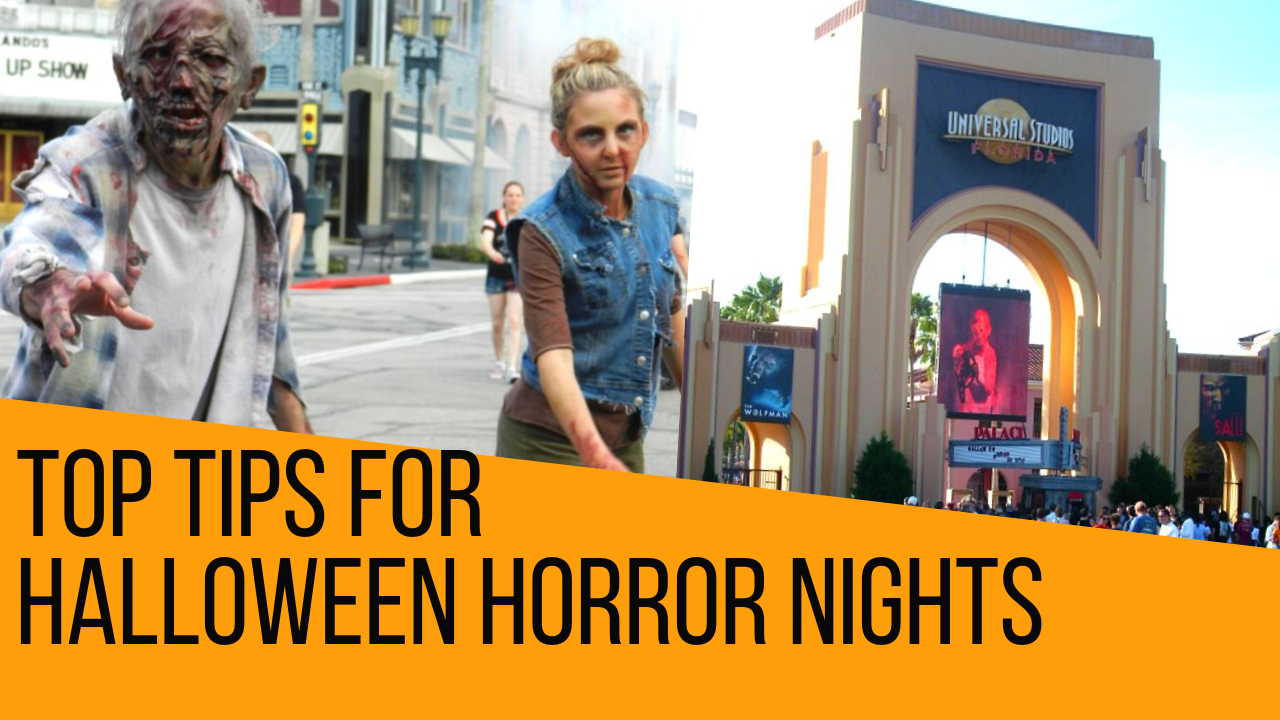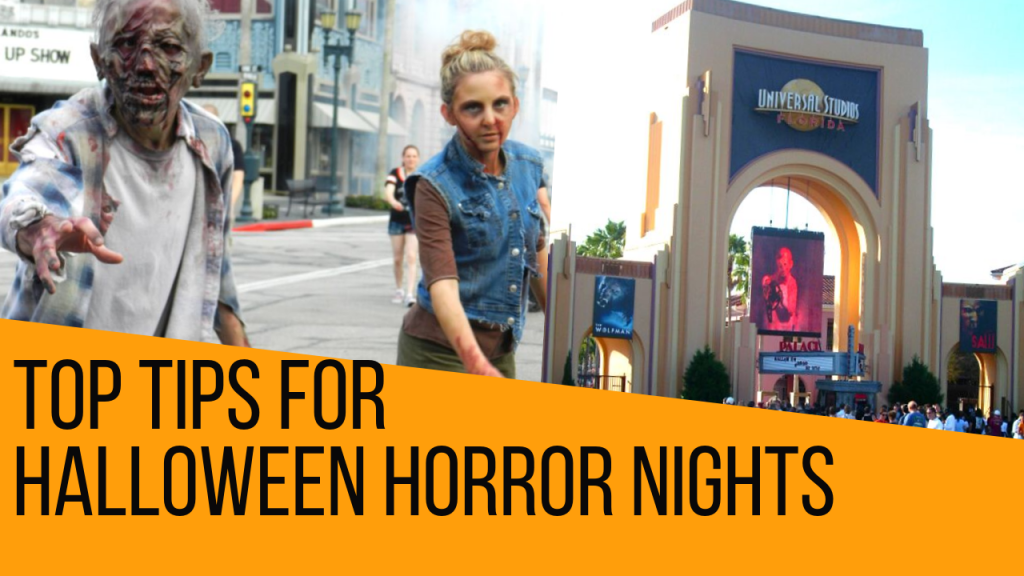 Today We'll Uncover:
What to wear to Halloween Horror Nights
How to not be scared
Secret things to look for at Halloween Horror Nights
How to survive a night at the event
Listen to the Full HHN Tips Podcast Episode 53 Below!
You can listen to Diamond's visit to The ThemeParkHipster Show here, where we chat about our favorite things to do at theme parks for the fall.
Do Universal Passholders get discounts on Halloween Horror Nights?
Absolutely! Each Halloween Horror Nights Passholder can receive a discount on their event tickets.
Halloween Horror Nights Passholder Discount Tickets
Single-Night Tickets – Passholders, save up to $58 on select nights—online only. Pricing and savings vary by date. From $64.99
Premier Passholders Get One Free Night Event Admission Valid on one (1) of the following event nights: Sept. 9, 10, 11, 12, 15, 16, 17, 18, 19, 22, 23, 29, 30; Oct. 6, 13, 20, 26, 27 (2022 dates pending)
R.I.P. Tours – Premier and Preferred Passholders save 10%; Power Passholders save 5%.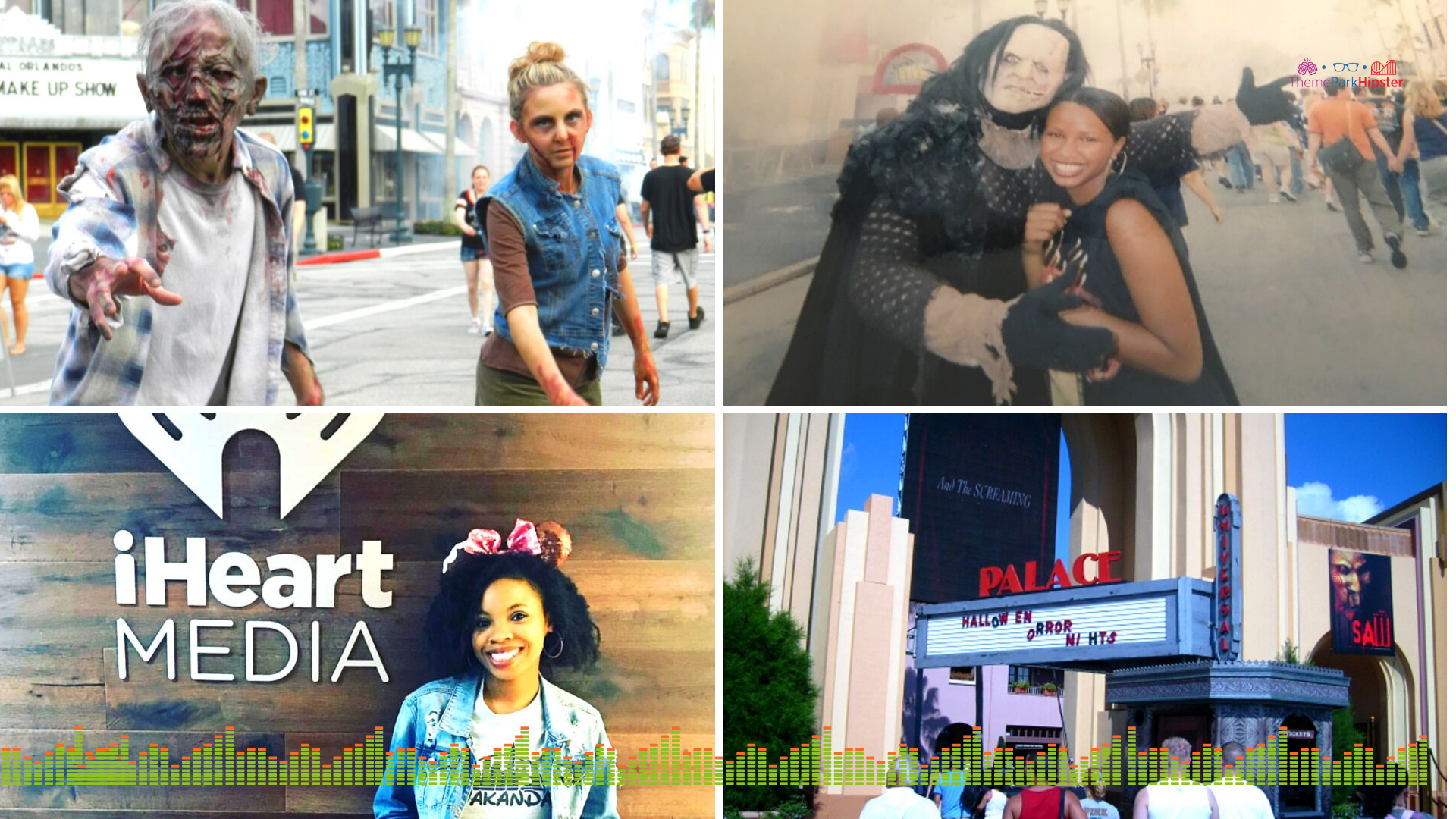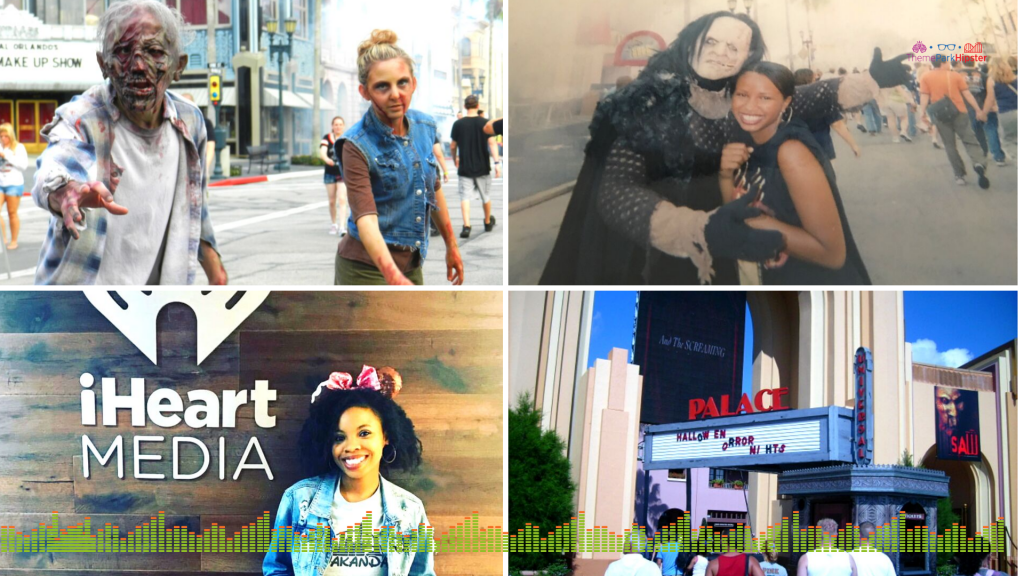 More Halloween Horror Nights Passholder Perks
Exclusive Early Access to the Halloween Horror Nights Tribute Store – All Passholders will get access to this store on August 26th from 1 p.m. until the park closes
Passholder Hotel Savings – You'll get special rates and an exclusive gate access at Universal Studios
UOAP Collectibles – Universal Orlando Annual Passholders can get special HHN buttons and magnets from the UOAP Lounge in Universal Studios Florida from 11 a.m. – 4 p.m. daily and Toon Extra in Universal's Islands of Adventure during normal theme park operating hours.
Select UOAP Merchandise – Get Halloween Horror Nights Passholder Exclusive Pin, T-Shirt, Drawstring Backpack, Patch, and Poster)
Dining and Merchandise Discounts for Premier and Preferred Passholders
Free and Discounted Self-Parking
Passholders Please Know What Dates are Included in Your HHN Ticket Discount (2022 Dates Pending)
Dates Available With Passholder Savings (subject to availability and to change without notice, limited quantities):
Sept. 3, 4, 9, 10, 11, 12, 15, 16, 17, 18, 19, 22, 23, 24, 25, 26, 29, 30
Dates Available Without Passholder Savings (subject to availability and to change without notice):
Oct. 1, 2, 3, 6, 7, 8, 9, 10, 13, 14, 15, 16, 17, 20, 21, 22, 23, 24, 26, 27, 28, 29, 30, 31
2021 Halloween Horror Nights Houses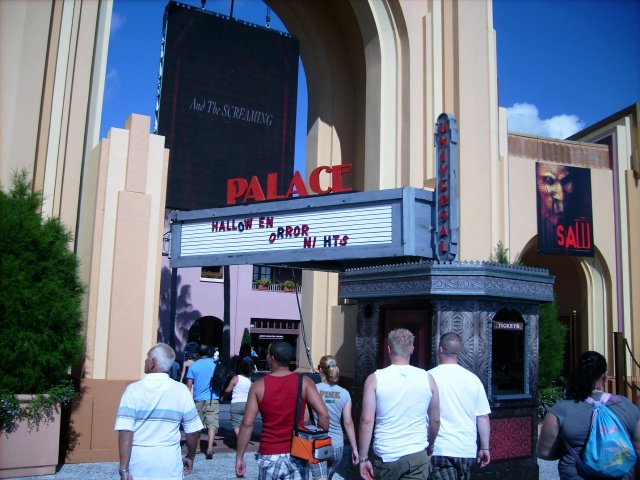 1. Beetlejuice
Beetlejuice was the first house that was announced this year. A good call since Beetlejuice was the first "ghost host" of Halloween Horror Nights when it was called Fright Nights (1991).
In this house based on Warner Bros. Pictures and Tim Burton's Academy Award-winning horror-fantasy film, you'll go through Beetlejuice's every move through the incredible fantastic recreated scenes right from the movie brought to you in a way that only Universal Creative can achieve.
What to Expect in the Beetlejuice House at HHN
On your visit to this house you'll see some of the most infamous scenes listed below:
Haunted attic within the Maitland home
The model graveyard
Dante's Inferno Room
ORDER NOW to secure your Universal Studios theme park ticket! GET MY TICKETS.
2. The Haunting of Hill House
If you're a fan of Netflix's The Haunting of Hill House, then you'll be happy to journey into the same steps of the Crain family in this eerie maze.
Universal will feature some of the most iconic scenes that this Netflix series is known for such the:
Red Room
Heart of Hill House
Hall of Statues
You will also come face-to-face with The Tall Man, The Ghost in the Basement, and The Bent-Neck Lady.
Watch: New to Halloween Horror Nights? Don't Go Without Knowing These 15 Tips!
3. Universal Monsters: The Bride of Frankenstein Lives
This HHN haunted house will pick up where the classic 1935 film, The Bride of Frankenstein, left off. "Universal Monsters: The Bride of Frankenstein Lives" will place you right in the middle of the madness as the Bride becomes insanely obsessed with bringing Frankenstein's Monster to life.
Will she succeed? You will see, but try not to get in her way or you'll become a lost victim in her fortress.
4. The Texas Chainsaw Massacre
This horror franchise is no stranger to Halloween Horror Nights. For this year's event, you will relive the most familiar scenes from this 1974 film such as:
The dilapidated gas station
Infamous old farmhouse and more!
Just know that this house will be as intense as the classic slasher film. The movie held nothing back so you can expect the same from Universal. So, be ready to run for your life as Leatherface appears around every corner to pull you deep into his catacomb.
Get your Halloween Horror Nights ticket here!
5. Halloween Horror Nights Icons: Captured
I think that this is my most anticipated house for HHN this year! The Universal Creative Team is bringing out all of the top icons of Horror Nights into one major haunted house to horrify every guest!
Below are the famous HHN Icons you will come face-to-face with:
The Caretaker: the once well-respected surgeon who now loves removing your internal organs…for fun…on conscious patients…
Jack the Clown: the most infamous and feared HHN icon will be up to his same tricks along with his assistant Chance
The Director: this obsessive filmmaker is ready to capture his victims on film for his very own living horror movie
The Usher: this deranged theater attendant is ready to do whatever it takes to keep order in his movie theater…
The Storyteller: this creepy lady loves engulfing her victims with tales of terror where no one lives happily ever after…
Ready to plan your theme park trip? Watch the best vacation planning tips on YouTube. Get started here!
6. Welcome to SCarey: Horror in the Heartland
Believe it or not, many of the original story ideas and concept come from the eerie town of Carey, Ohio. So, it's not a surprise that Universal wants to commemorate this iconic year with a house dedicated to this demented place.
According to Universal, Welcome to SCarey: Horror in the Heartland will transport you back to the shady township of Carey and enter familiar settings such as:
Cave of vampires from The Hive
The decrepit attic of Dead End
Meetz Meats human deli from Leave it to Cleaver
7. Case Files Unearthed: Legendary Truth
Legendary Truth is an original HHN story that is another fan favorite addition to this event.
This year's dark experience will take you through the steps of Boris Shuster (a private eye investigator of the supernatural) who will search New York City tirelessly for nightmarish beings such as ghouls, poltergeists and more!
Ready to start planning your next Universal Orlando vacation? Listen to the latest podcast episode on Apple or on your non-Apple device now!
8. The Wicked Growth: Realm of the Pumpkin
In this haunted maze the Pumpkin Lord prepares for his annual human harvest. As you embark on this horrifying journey, you'll go through an endless maze of traditional Halloween setups such as:
a dilapidated haunted house
an ominous graveyard
a wicked witch's cottage
9. Puppet Theatre: Captive Audience
Who hates puppets?
I do! So, it's absolutely understandable (*rolls eyes) why Universal would take such a creepy childhood memory and place it in an environment meant to traumatize me (and YOU) even more!
According to Universal, you will be transported to San Francisco's abandoned Grandeur Theatre in the early 1900's. They'll find the Pasek's Puppet Troupe trapped within its ruins in the midst of rehearsing for their next grisly performance. With a fanatical need to entertain any captive audience, the troupe has turned to transforming trespassers into living puppets – dismantling and sewing them back together as life-sized marionettes for additions to their horrific encore. Will guests escape in one piece or will it be their final curtain call? No matter what, the show must go on…
10. Revenge of the Tooth Fairy
Every wondered what would happen if you left your tooth under your pillow? You'll find out with this HHN house called Revenge of the Tooth Fairy.
The terrorizing events in this house arise because of parents bargaining with never satisfied goblin-esque tooth fairies for protection of their children. These demented, pearly-white teeth obsessed creatures want all children to give up their baby teeth or pay a gruesome price.
For a no obligation, FREE Universal Vacation Quote, you can fill out the form with The Park Prodigy by Clicking HERE!
2021 Halloween Horror Nights Scarezones
Crypt TV
30 Years, 30 Fears
Seek and Destroy
Gorewood Forest
Lights, Camera, Hacktion: Eddie's Revenge
Halloween Horror Nights Tickets For General Public
Now that we have all of the information regarding Halloween Horror Night tickets for Passholders, let's go through what's available for the general public.
Halloween Horror Nights Single-Night Ticket
Choose a night now and save up to $53 on select nights. Online only. Pricing and savings vary by date.
Starting at $73.99.
How much are Halloween Horror Nights tickets if I want to go on multiple days?
If you want to visit HHN on multiple occasions, then be sure to review the multi pass breakdown. The Halloween Horror Nights Rush of Fear Pass is the BEST value for your money.
You'll be able to go on multiple days allowing you to see and do all that the event has to offer.
Plus, if you get the HHN Rush of Fear Pass, then you won't need to get an Express Pass since you can take your time going through the haunted houses throughout your multiple visits.
Be sure to check out the full list of prices for the Frequent Fear Passes here.
Always check to see to see if Undercover Tourist is offering Halloween Horror Nights discount tickets for the year. You can also book your Universal Orlando discount hotel through Undercover Tourist.
Read the full Halloween Horror Nights Survival Guide here!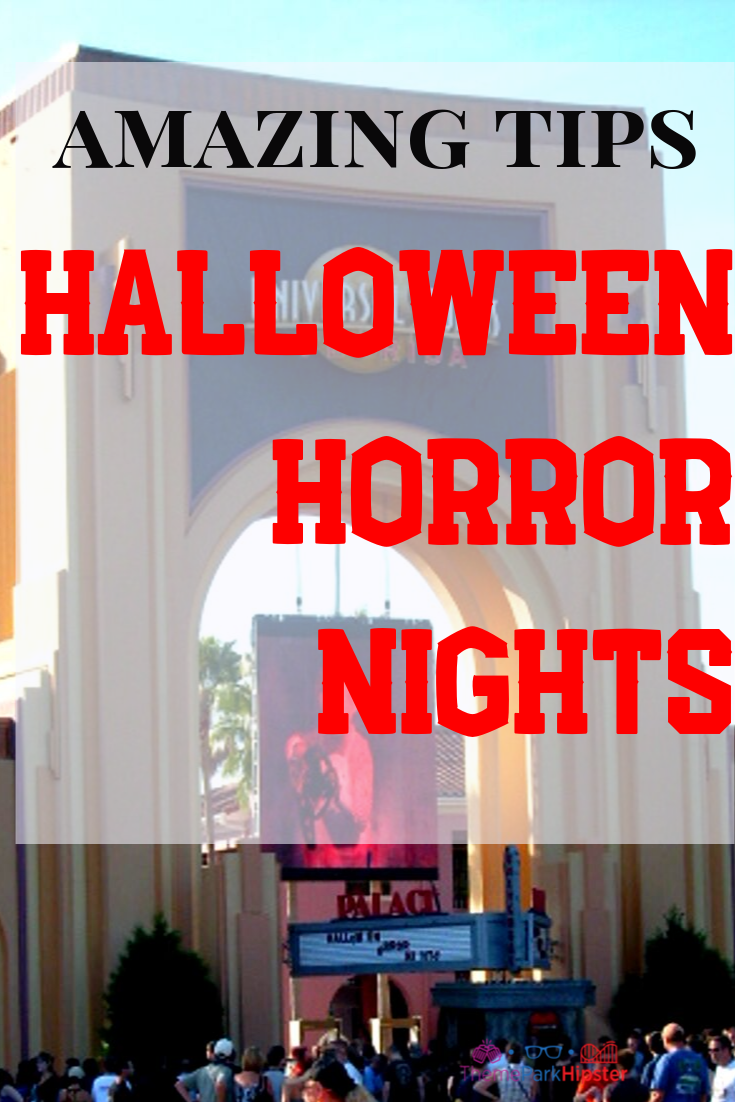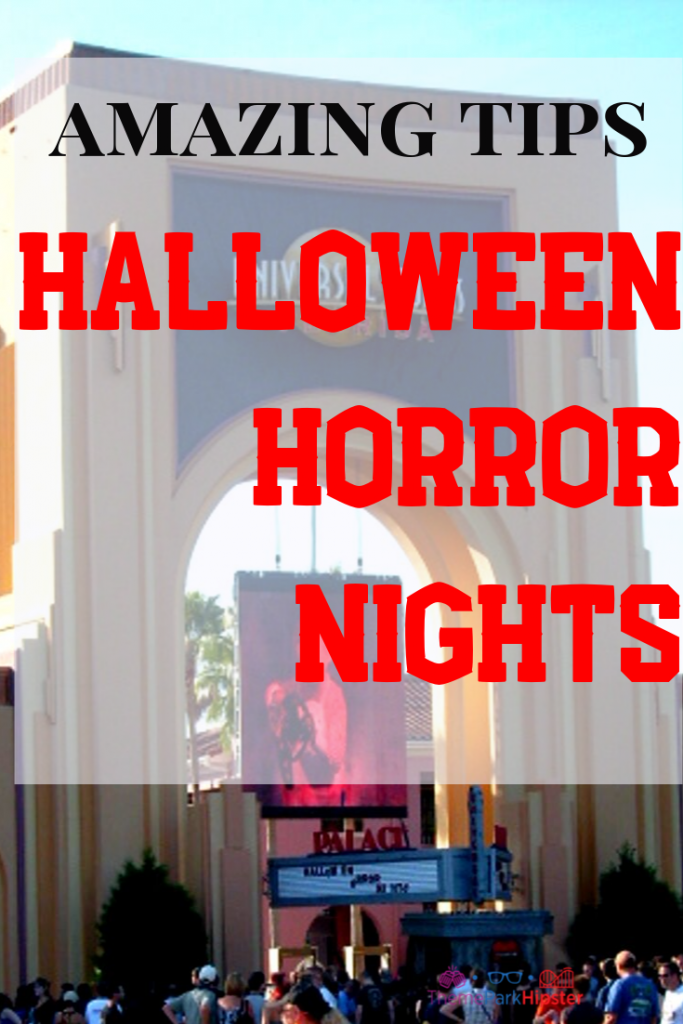 Thanks for Listening!
To share your thoughts:
To help out the show:
Leave an honest review on iTunes. Your ratings and reviews really help and I read each one.
Subscribe on iTunes.
Until next time, Happy Park Hopping Hipsters!
NikkyJ
(Original Date September 14, 2016/Updated March 30, 2022)