Pumpkin spice, horrors at Universal, wild nights at Busch Gardens, and trick-or-treating with Mickey are some things we love about fall in central Florida. That's why today we'll go through the best things to do in Orlando for October!
THIS POST MAY CONTAIN AFFILIATE LINKS. PLEASE READ MY DISCLOSURE FOR MORE INFO. Thank you!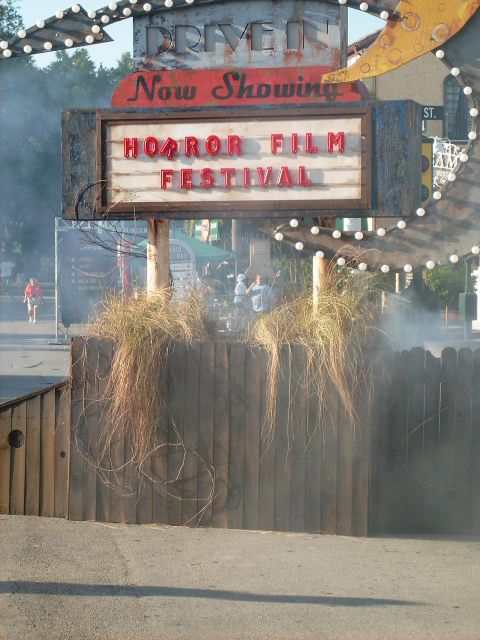 A couple of days ago I was riding in the car and for once I was able to have my windows down. There was a briskness in the Florida air that's always welcomed and desired in this state.
ORDER NOW to secure your theme park ticket reservation in the parks! GET MY TICKETS.
Why Visit Orlando in October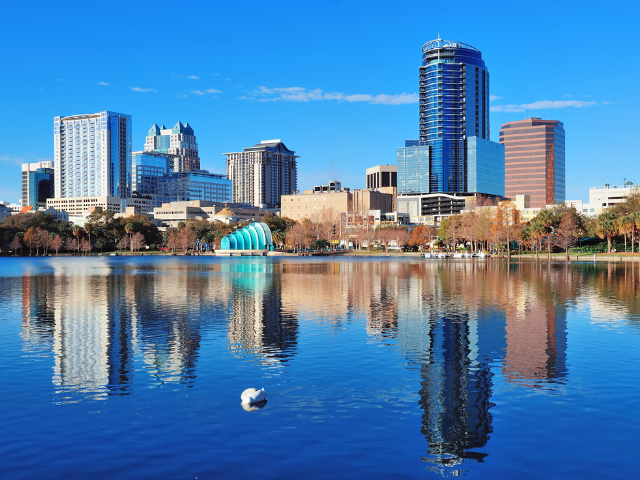 This time of year happens to be one of our favorites with the opportunity to enjoy the parks in the fall with fewer amounts of people.
We come out of our summer hibernation in Florida and bask in the fall décor both autumn and spooky in nature as it kicks off the holiday season.
For those reasons, we'll go through:
Why fall is the best in Florida
Things to do in Orlando for October
Fall haunts that you can enjoy in Orlando besides theme parks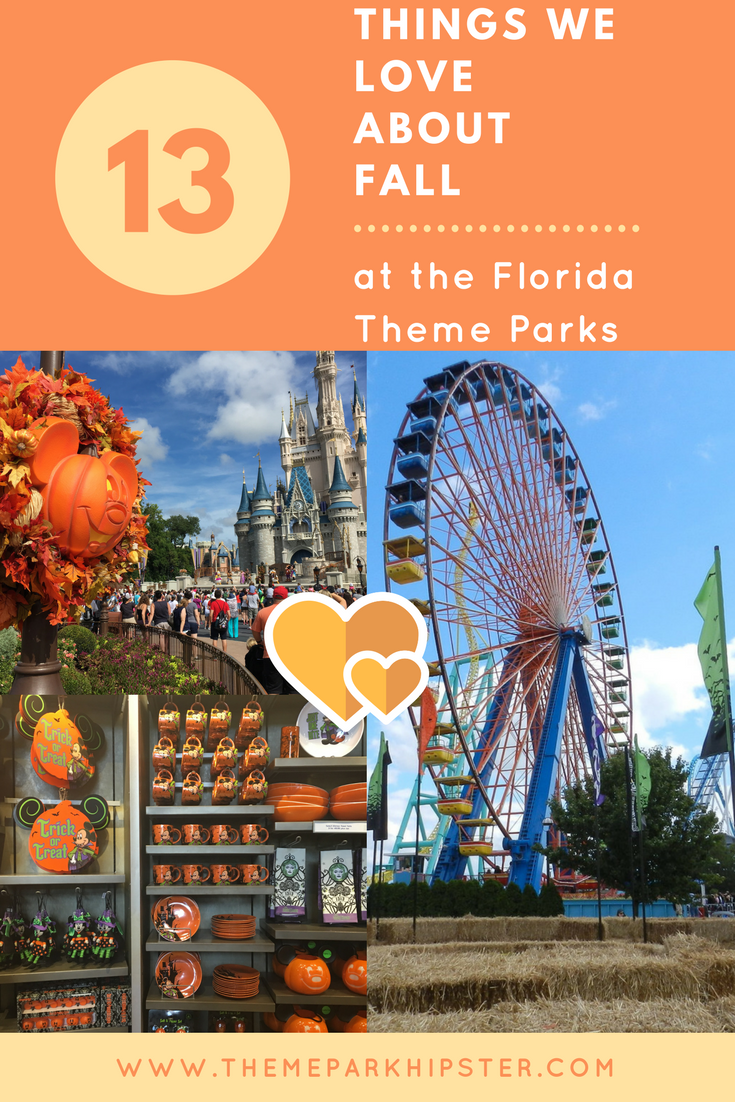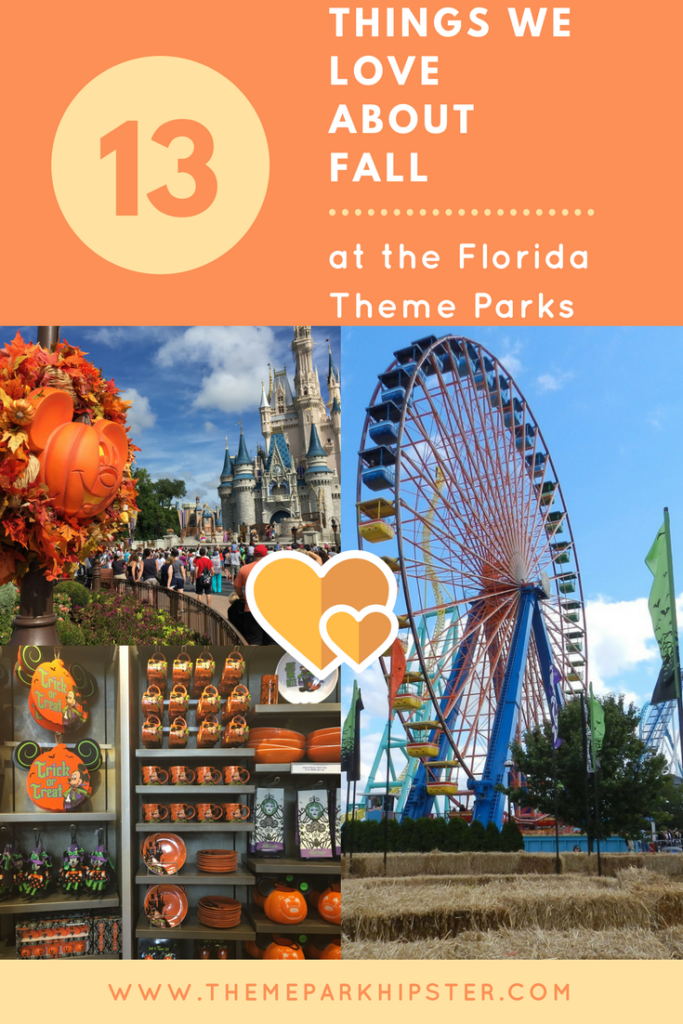 13 Things We Love About Fall at the Florida Theme Parks
During this time, I don't really ride too many attractions because I enjoy being outdoors exploring all of the nooks and crannies, doors and shadows of the parks.
The milder weather also allows me to Beat the Florida Theme Park Heat. It's the time that I personally go the most and I also get to see other frequent theme park goers at the parks.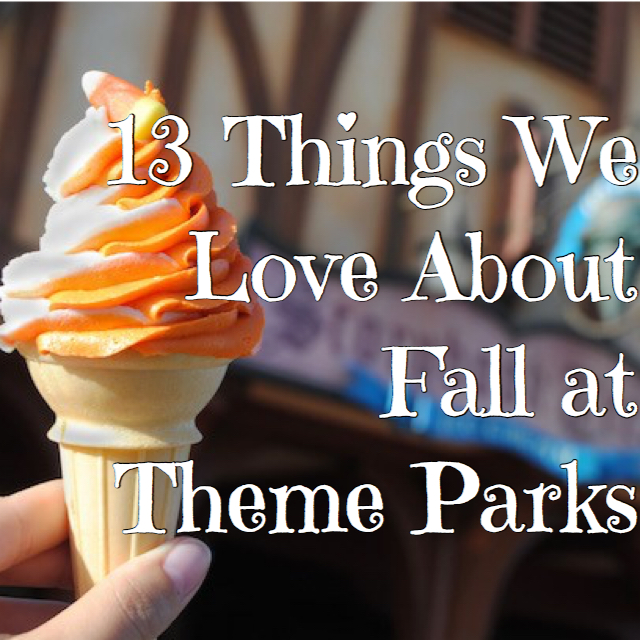 Halloween Decor
Fall-inspired Treats
Fall-inspired Drinks
A Chance to Play Your Favorite Disney Spooky Music
Pumpkin Spiced EVERYTHING
What is There to Do in Orlando for October?
In case you need something to do, here are a few Halloween and fun fall events happening around the Orlando area.
1 – Brick or Treat at LEGOLAND Florida Resort
You can enjoy trick-or-treating the LEGOLAND way with some unique activities at this year's event.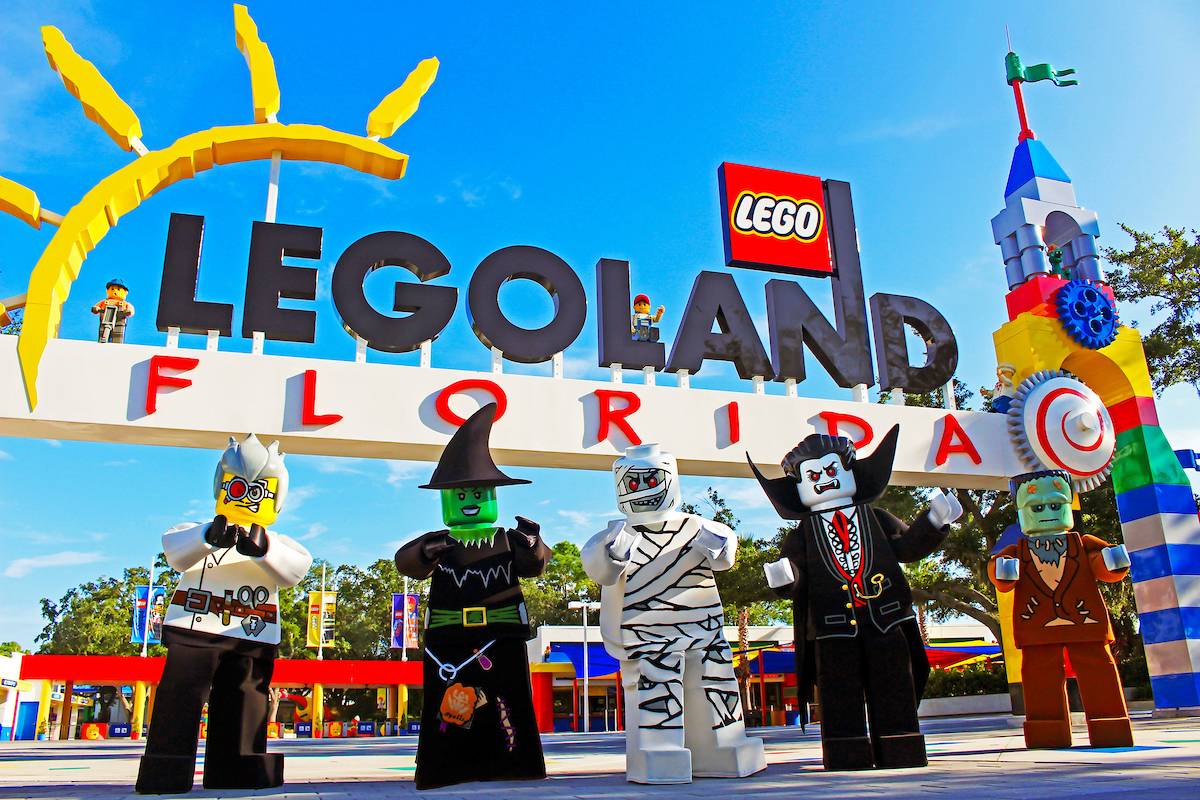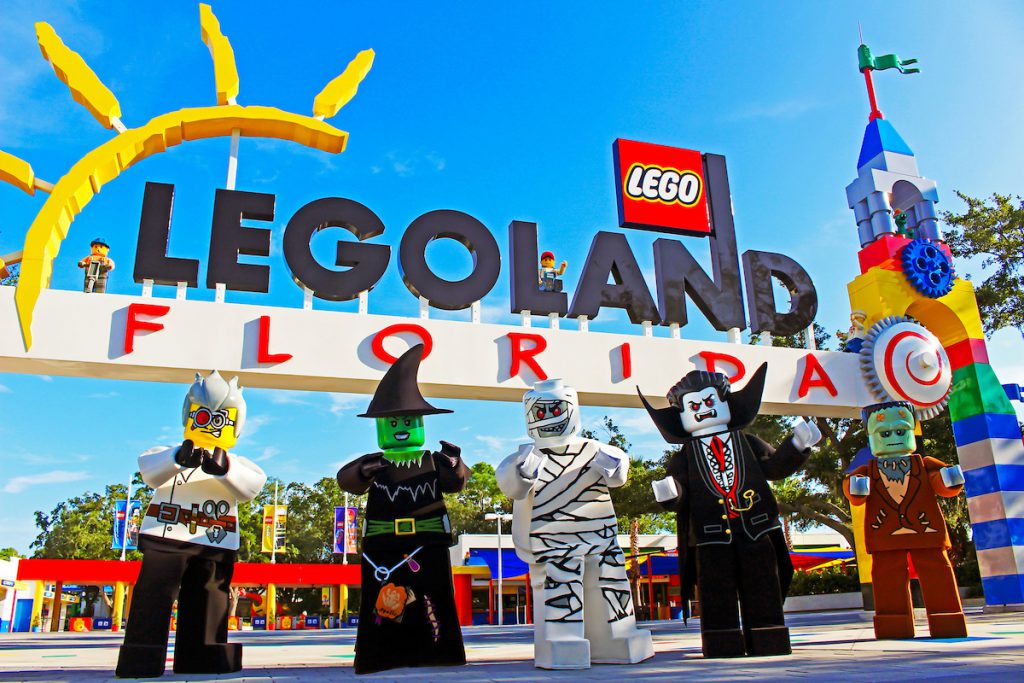 What to Expect from Brick or Treat at LEGOLAND:
Brick-or-Treat Trail – here you'll be able to pick up your Brick-or-Treat bag for all the delicious candy you'll collect on the trail
LEGO Halloween Characters – this is LEGOLAND's character meet-and-greet that features Lord Vampyre, Rockin' Frankenstein, and more!
Brick-or-Treat Scavenger Hunt – this fun activity will have you searching for LEGO Candy Corn throughout the park
The Tale of Pirates' Cove Fireworks Spectacular – during each Brick-or-Treat night, you'll get to enjoy the spectacular fireworks show above Lake Eloise to cap off your evening
Dates: October 5-6, 12-13, 19-20 and 26-27, 2019
Learn more about Brick or Treat at LEGOLAND Florida Resort here!
2 – Halloween Horror Nights at Universal Orlando Resort
Do you dare to venture out to this year's Halloween Horror Nights? If so, you are in for a real treat.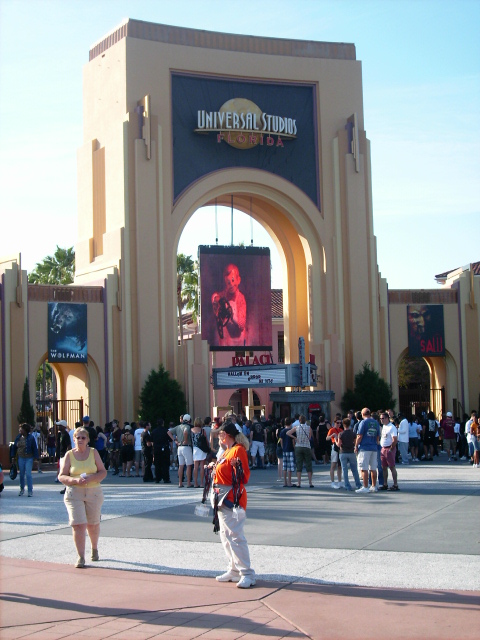 Halloween Horror Nights is an event takes place annually from September until November at Universal Studios Florida. It's a premiere event with new levels of fear and terrifying haunted houses along with outrageous entertainment.
2019 Halloween Horror Nights Mazes
There will be ten Halloween Horror Nights houses for 2019.
Stranger Things
This Netflix hit is returning for a second year in a row at Halloween Horror Nights. This year you'll be able to go through twodifferent seasons from the hit series.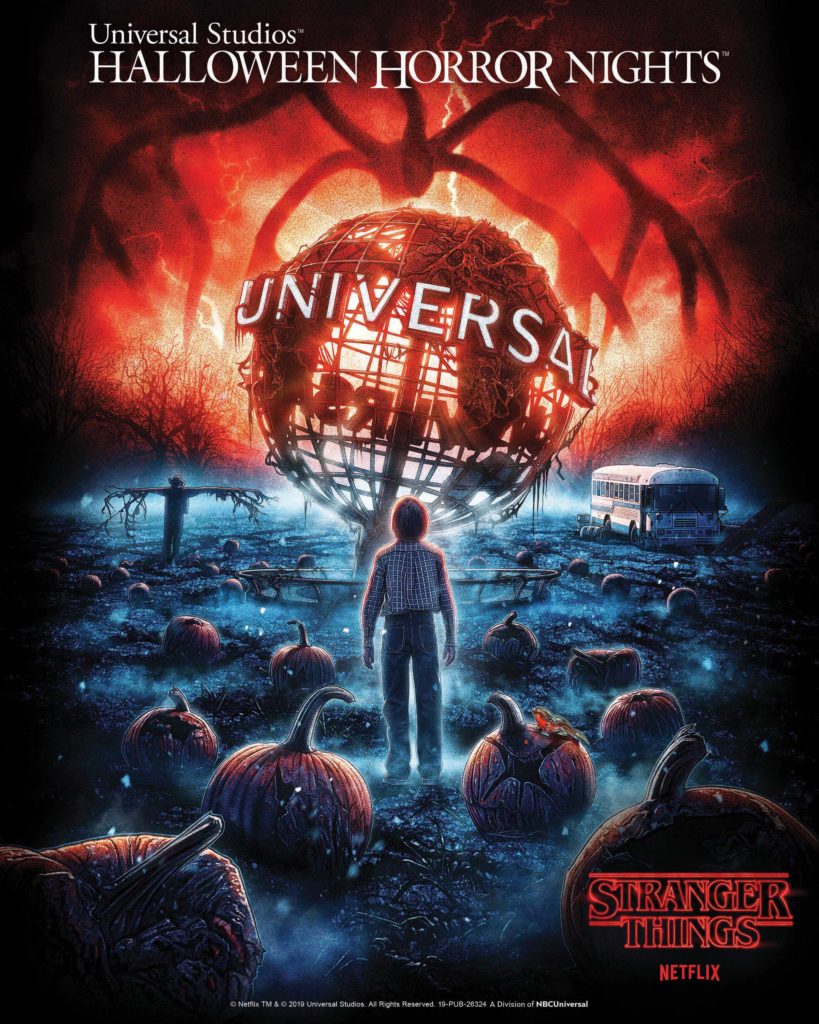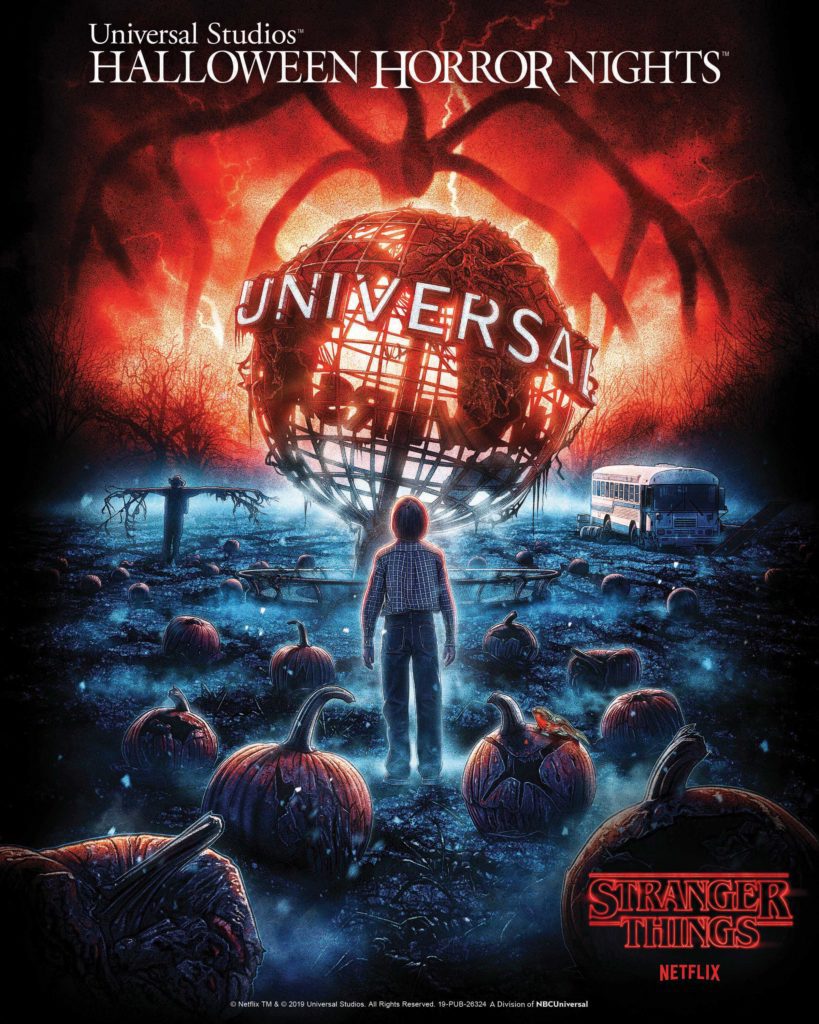 Nightingales: Blood Pit
Nightingales: Blood Pit will transport you back to ancient Rome where a ruthless emperor has declared the gladiatorial games to continue nonstop until the rains return.
Universal Monsters
A fan favorite, The Universal Classic Monsters, are coming back to life at this year's Halloween Horror Nights. You'll be able to see a more modernized version of the classic monsters such as:
Frankenstein's Monster
Dracula
Wolf Man
The Mummy
Hunchback of Notre Dame
Bride of Frankenstein
Phantom of the Opera
Creature of the Black Lagoon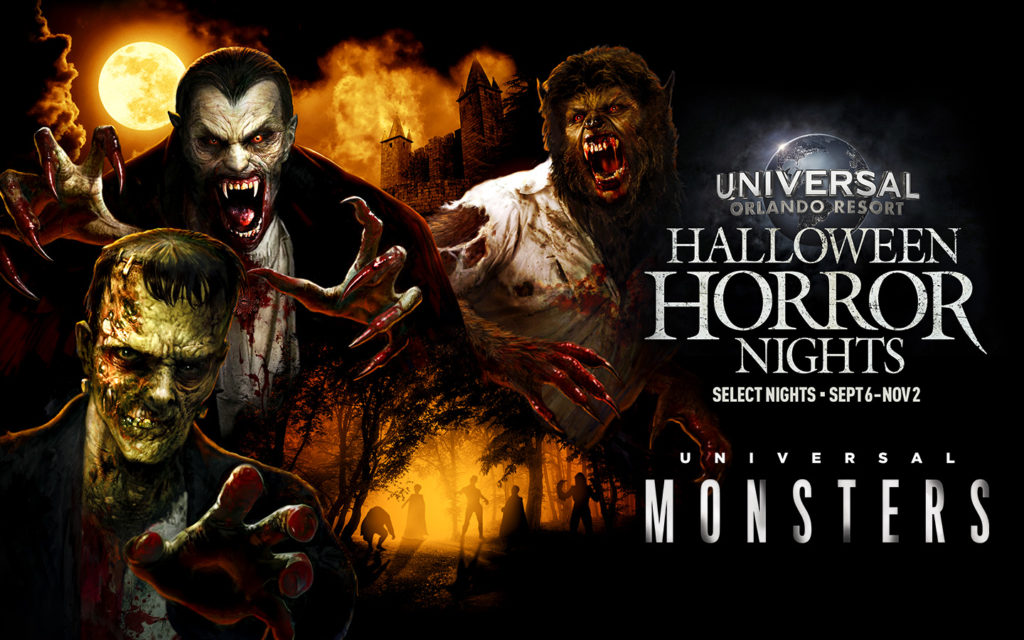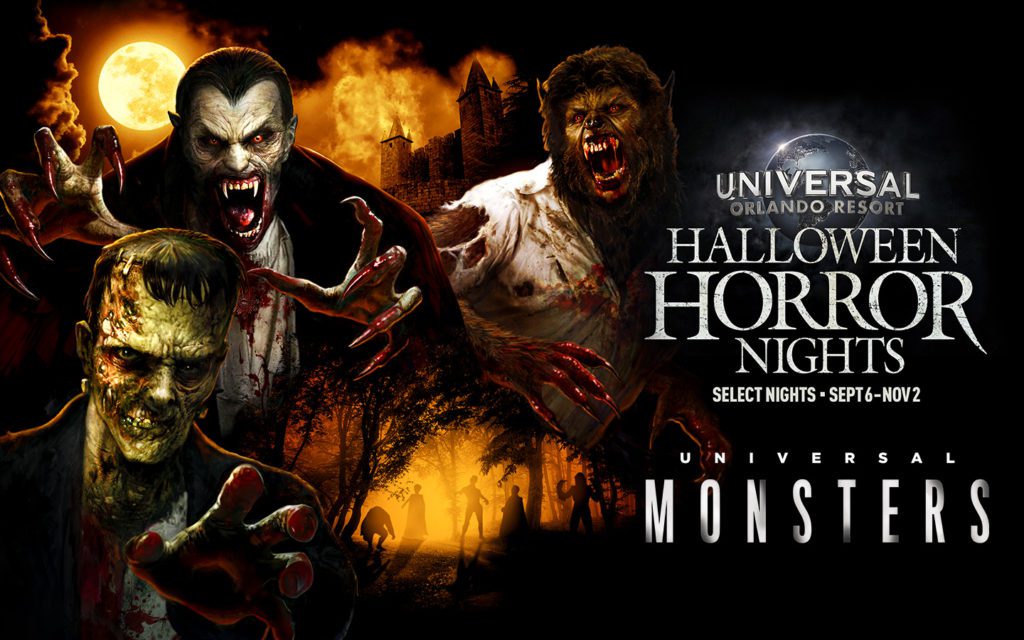 Depths of Fear
This unique house will combine fear of water and claustrophobia into one terrifying maze as you try to escape the "Mouthbrooders!"
Yeti: Terror of the Yukon
This original concept house is birth out of the Attack of the Swamp Yeti scene in last year's grindhouse-themed Slaughter Sinema.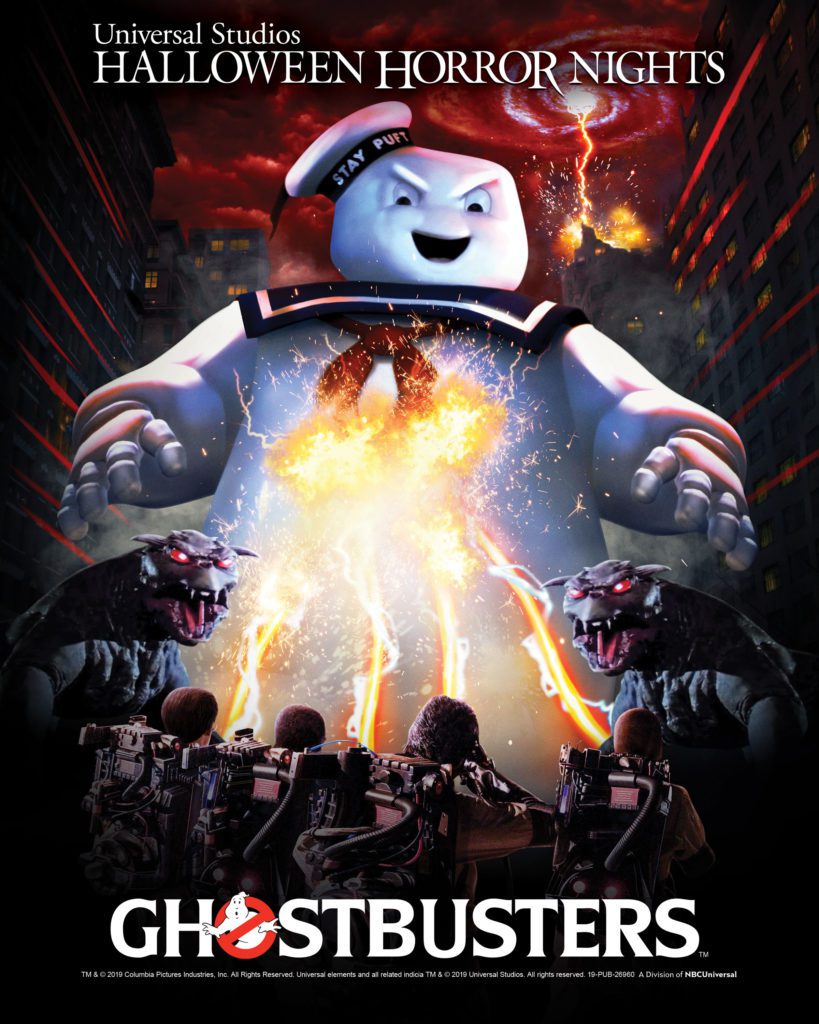 Ghostbusters
You'll now be able to call on Peter, Ray, Egon and Winston, your personal Ghostbusters, to help you escape all of the evil creatures in the city. Universal Creative Team will take you through the most iconic scenes of this 1984 classic hit.
You'll also come face-to-face with Slimer, Gozer the Gozerian, the Stay-Puft Marshmallow Man and many other demonic beings!
Killer Klowns from Outer Space
The Killer Klowns are back, but this year with their own haunted maze to terrify you!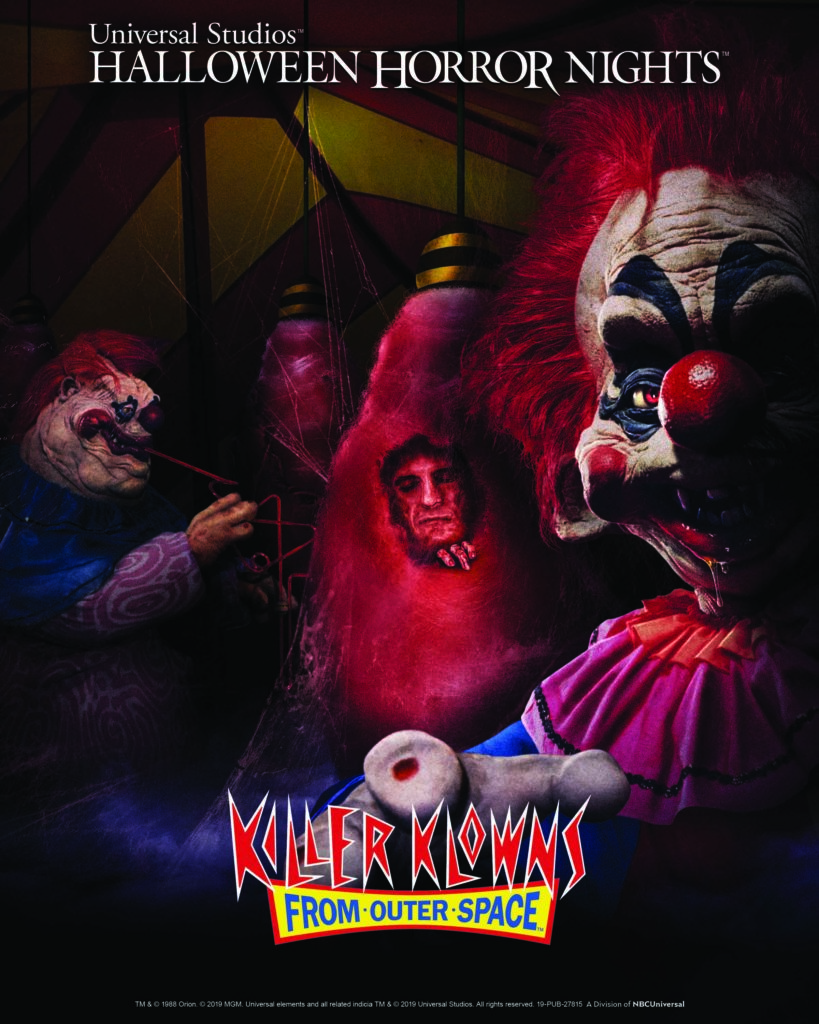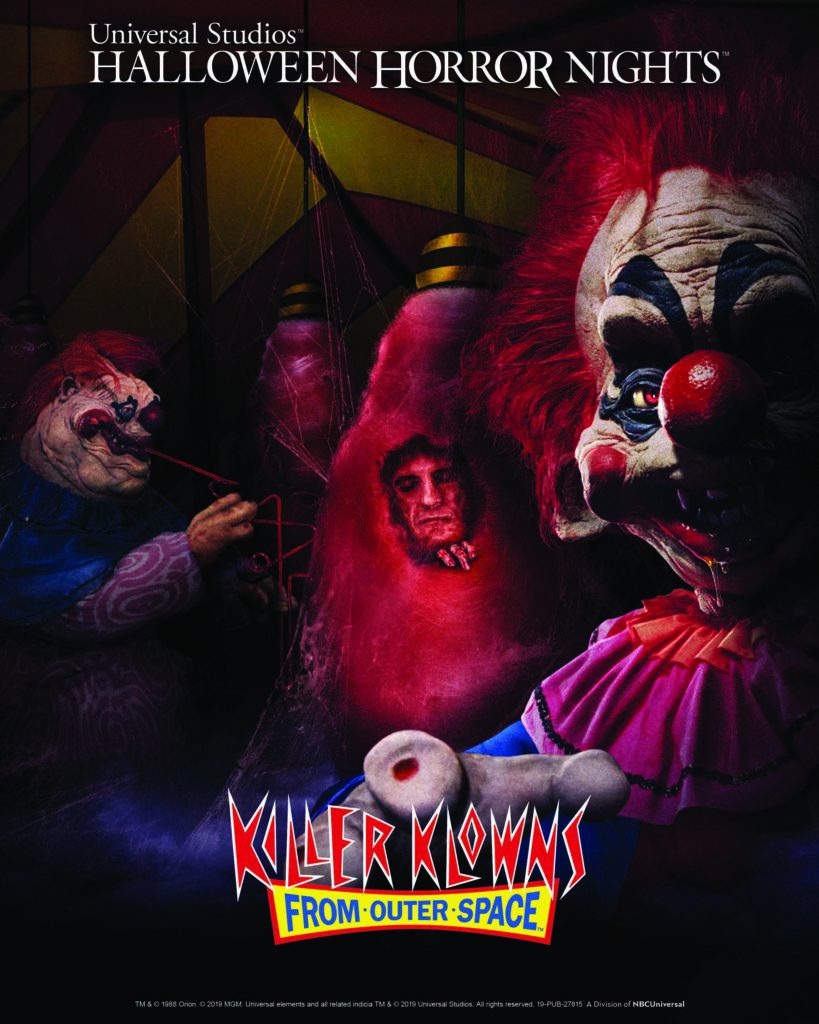 Us
You will be thrusted into the horrific chaos given by "The Tethered" who will emerge from their tunnels to murder their privileged doubles.
Graveyard Games
This is another original house for 2019 created by the warped minds of Universal Orlando's Entertainment team.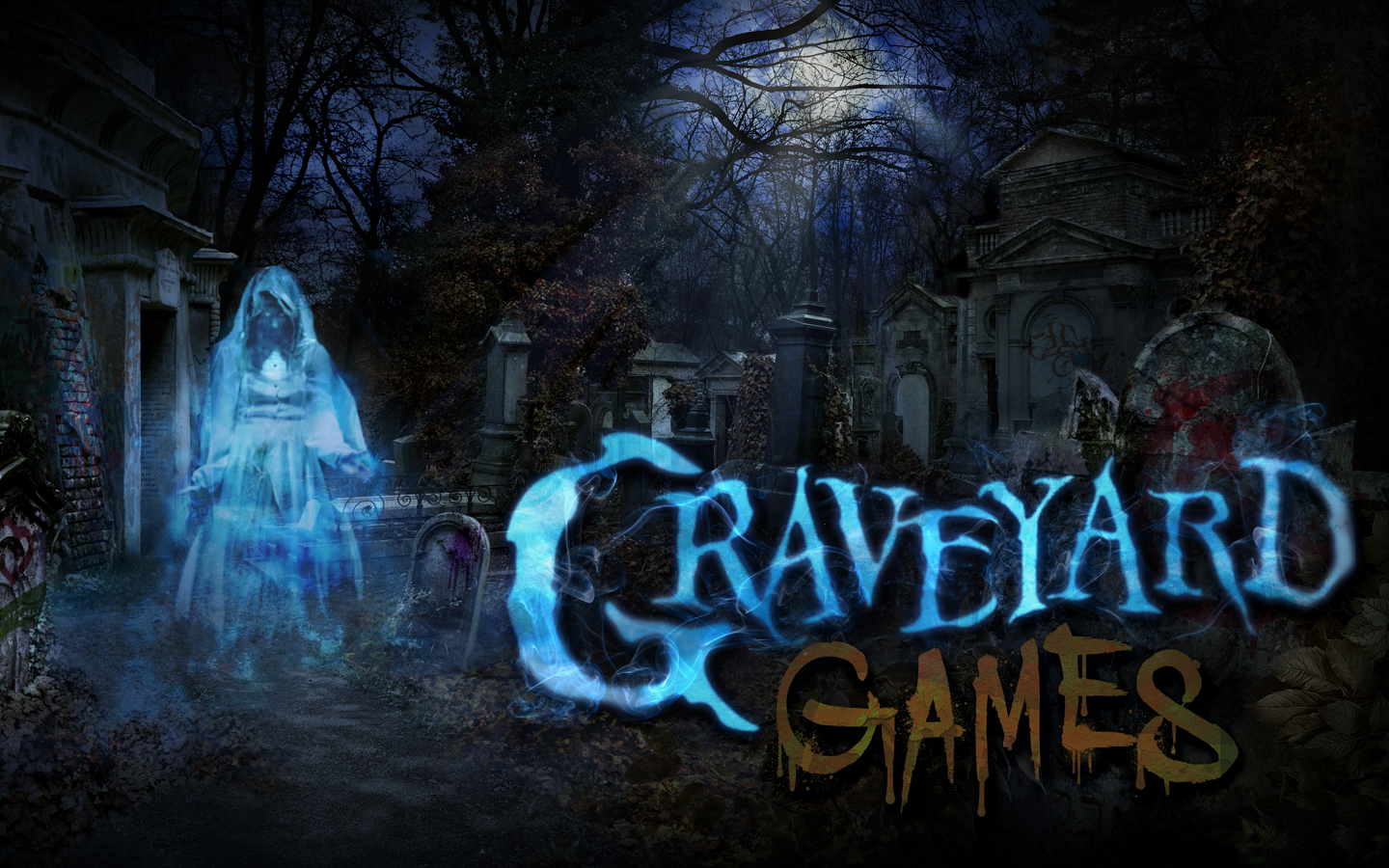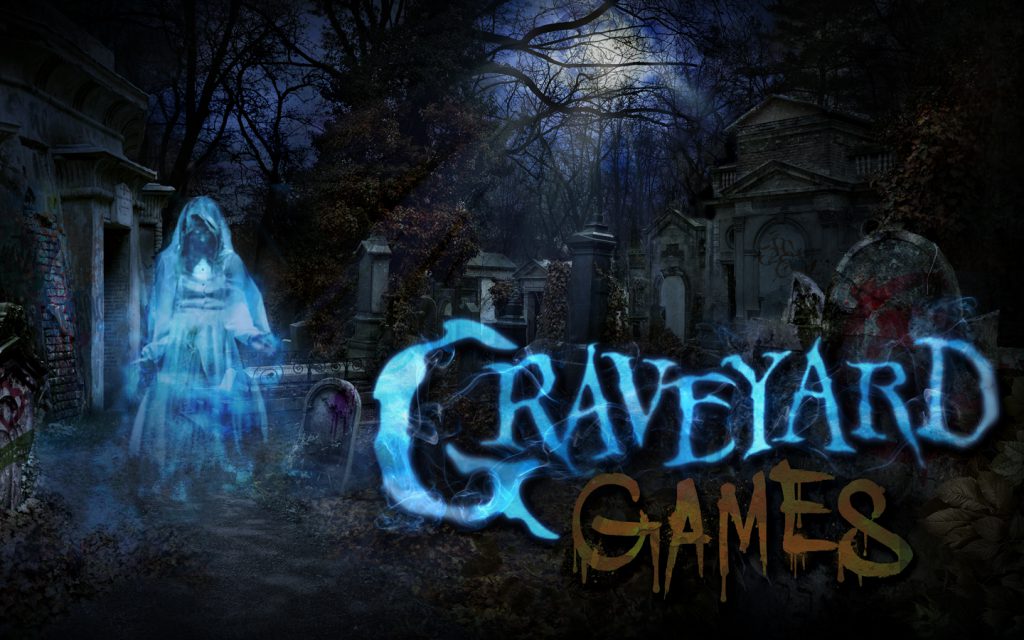 House of 1000 Corpses
You will have to survive recording artist and filmmaker Rob Zombie's House of 1000 Corpses based on the 2003 cult classic horror film.
2019 Halloween Horror Nights Scarezones
Zombieland Double Tap
Rob Zombie Hellbilly Deluxe
Anarch-Cade
Vanity Ball
Vikings Undead
Dates: On select dates September 6th through November 2nd of 2019
Learn more about Halloween Horror Nights here!
3 – Howl-O-Scream at Busch Gardens Tampa
Are you ready to be paralyzed with terror? Do you have what it takes to venture out to Busch Gardens Howl-O-Scream?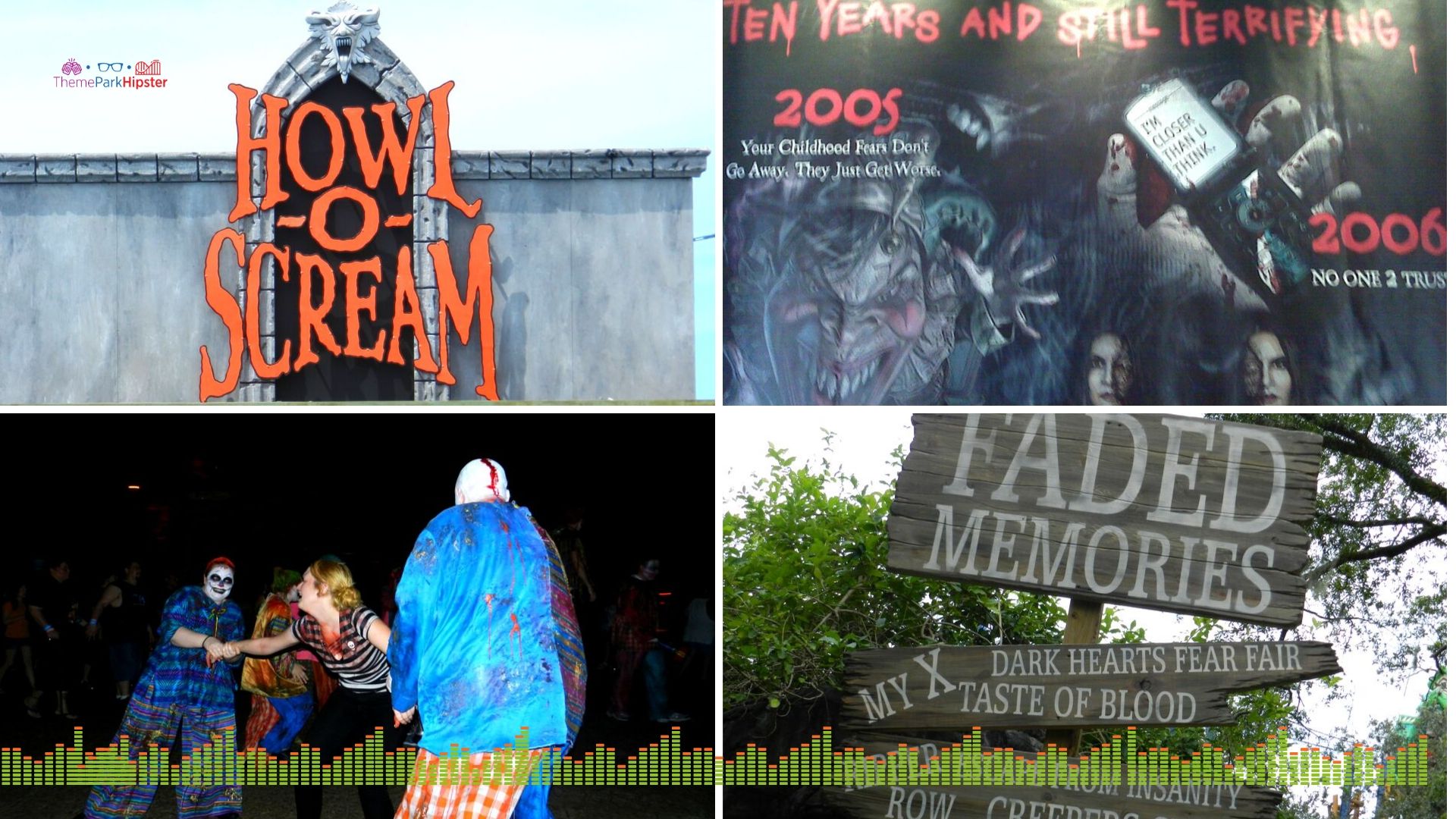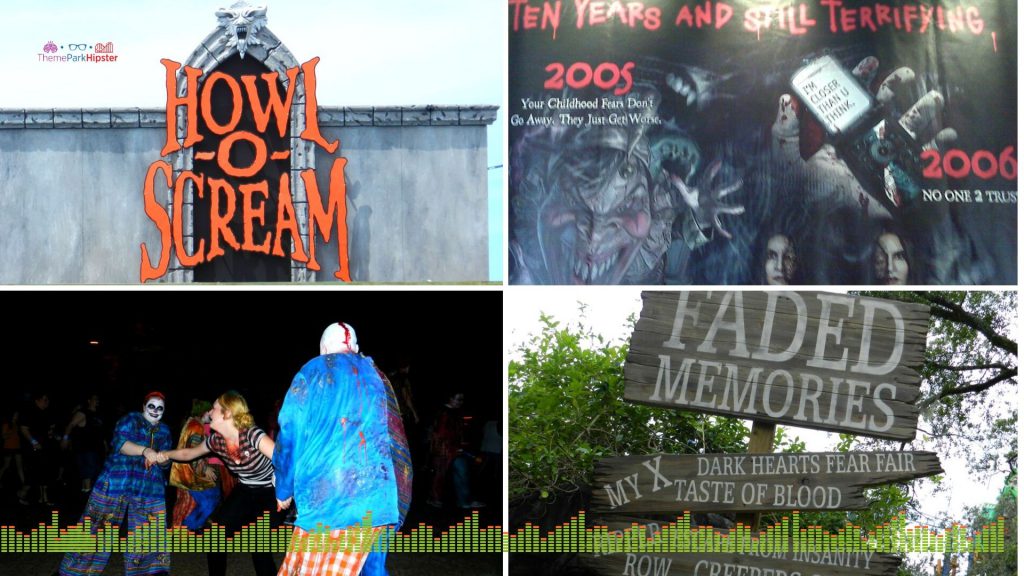 This is Tampa's premiere Halloween event that's about an hour drive from Walt Disney World. For this year's Busch Gardens Halloween event, there are 6 houses, 8 scarezones, and the Fiends stage show for the 2019 year.
2019 Howl-O-Scream Houses
The Residence – NEW
The Black Spot
Simon's Slaughterhouse
Motel Hell: Infestation
Death Water Bayou: Wrath of the Queen
Insomnia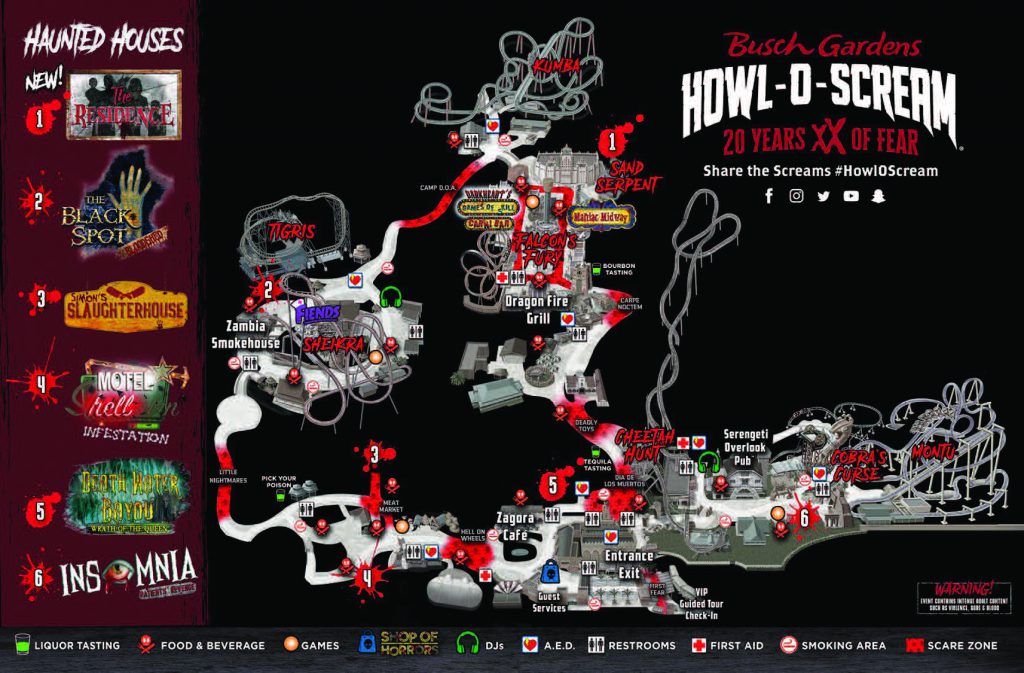 2019 Howl-O-Scream Scarezones
First Fear
Dia De Los Muertos
Deadly Toys
Carpe Noctem
Camp D.O.A
Little Nightmares
Meat Market
Hell on Wheels
Dates: Select dates, September 20 – November 2, 2019
Learn more about Busch Gardens Howl-O-Scream here!
4 – SeaWorld's Halloween Spooktacular
You don't have to only visit Universal Orlando Resort or Walt Disney World Resort for an amazing Halloween experience in central Florida.
SeaWorld Spooktacular is another fall event that you'll come to love while visiting Orlando.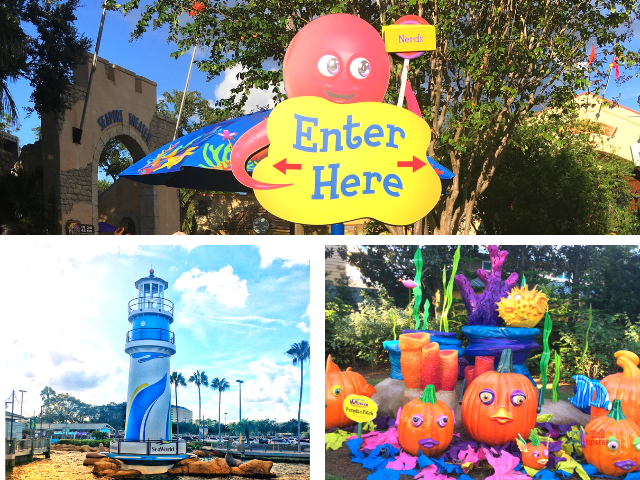 SeaWorld Orlando Halloween Activities
Candy Walk
Sesame Street Halloween Show
Special SeaWorld Spooktacular Halloween Character Meet-and-Greets
Pets Ahoy Halloween Show
Dates: September 21 – October 27, 2019
Learn more about SeaWorld Orlando Halloween Spooktacular here!
5 – Mickey's Not-So-Scary Halloween Party
Enjoy the most thrilling Halloween season this year at the Magic Kingdom without the terrifying frights.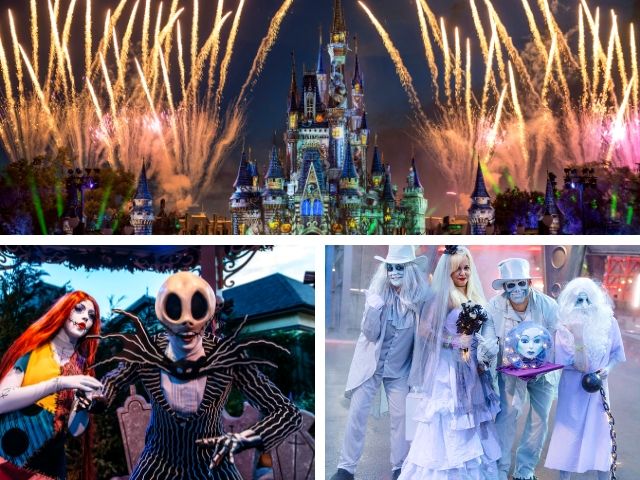 The Mickey's Not-So-Scary Halloween Party is an annual event that started in 1995 as a single celebration but with time and given its popularity it expanded into a long seasonal event.
Dates: Select dates, August 16th – Nov 1, 2019.
Learn more about Mickey's Not-So-Scary Halloween Party here!
6 – Epcot International Food and Wine Festival
You may be thinking, is October a good time to visit Disney World?
Absolutely because it's the most wonderful time of the year!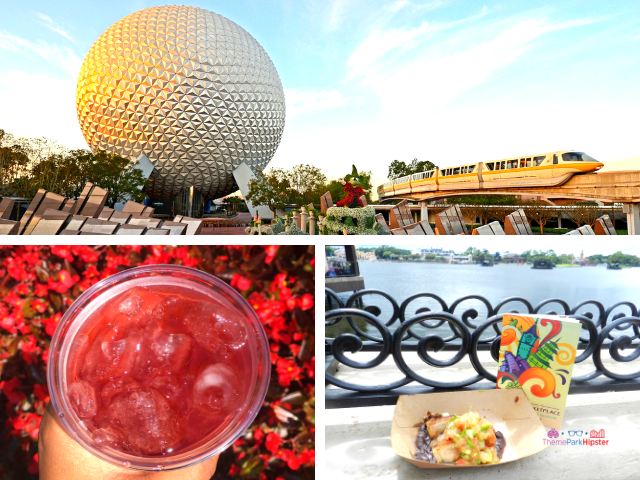 Nope not Christmas, but close enough. The annual Epcot Food and Wine Festival is where food and theme park aficionados' rendezvous to satisfy their daring epicurean desires.
Learn how to find your perfect vacation home rental near Disney World by Clicking HERE!
My must try dish of the year is located in The Alps Marketplace. There you'll enjoy a fresh sample of Warm Raclette Swiss Cheese with Baby Potatoes and Pickles!
Definitely the highlight for me this year.
Dates: August 29th through November 23rd 2019
9 Things to Do in Orlando for October Besides Theme Parks
Now that we have some of the major events out of the way, you're probably wondering what is there to do in Orlando Besides theme parks?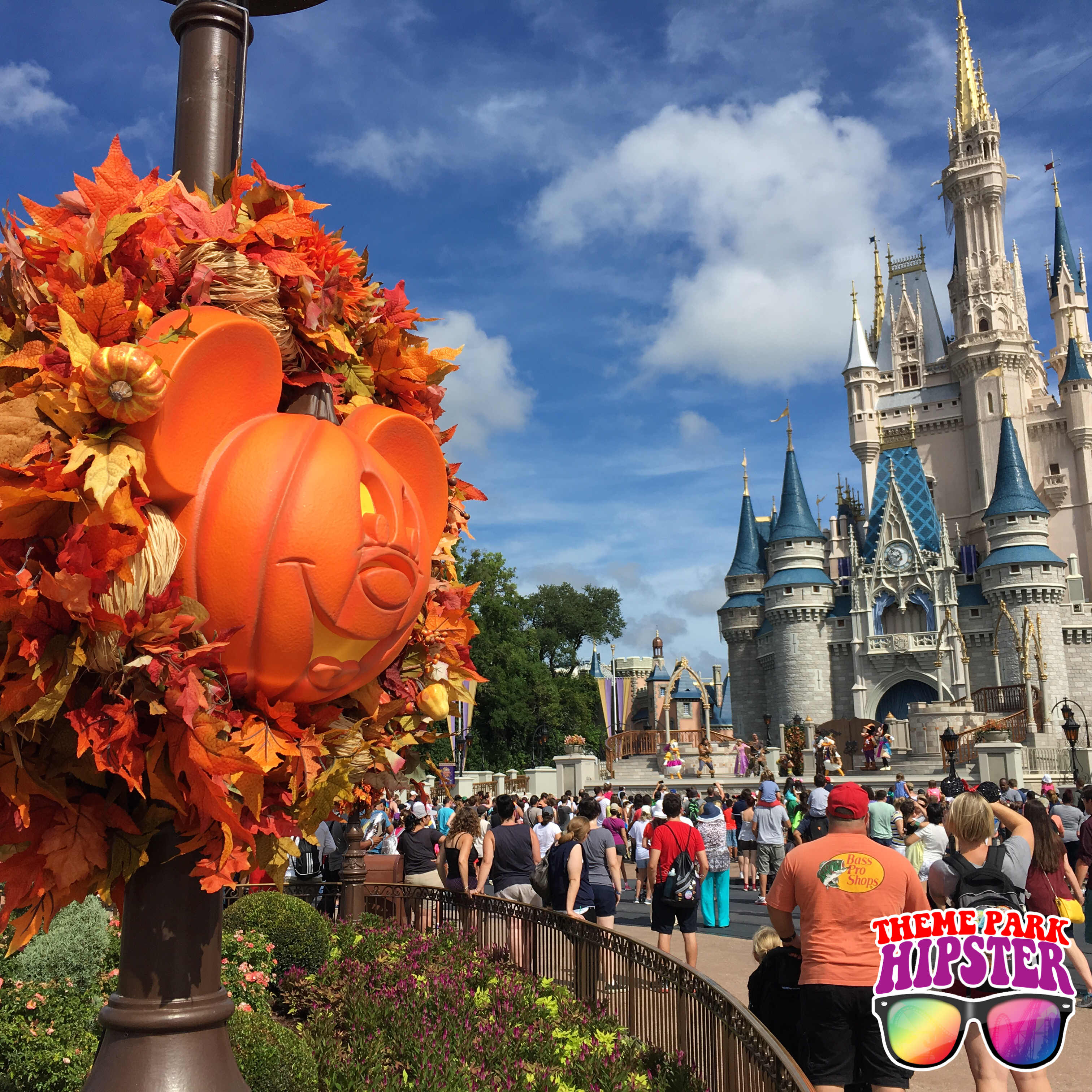 You'll be able to enjoy some local haunts and even some other fall ventures that you don't have to be at a theme park to partake in.
1 – Wekiva Island Halloween Events
Each year, the Wekiva Island hosts many fall events for Orlando residents. Check out what's happening this year.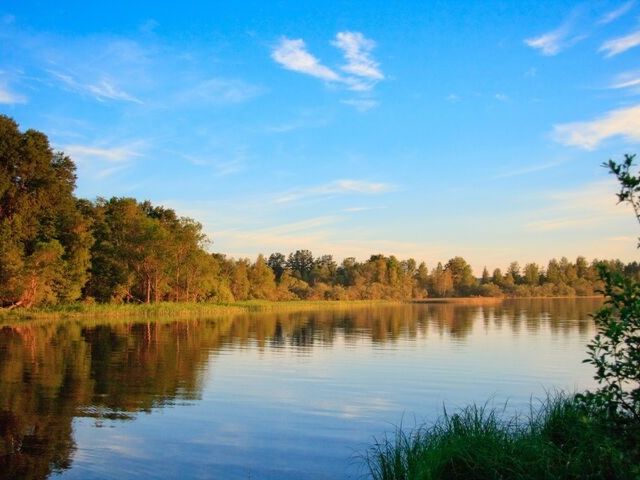 The Wekiva Brew Review ~ East Coast Vs West Coast Pumpkin Brews
Here you'll be able to vote for your favorite Pumpkin Brew by Southern Tier Brewing Company and Elysian Brewing with a meal included.
Cost: $25 per person. Advance Reservations Required
Date: October 9 @ 6:00 p.m. – 8:00 p.m.
Halloween Costume Contest
For the fall season in Orlando, you'll be able to participate in a FREE Halloween Costume Party for adults 21 and older. During this Wekiva Island event you'll enjoy food, live music by Eugene Snowden & Friends and $15 Buckets of White Claw.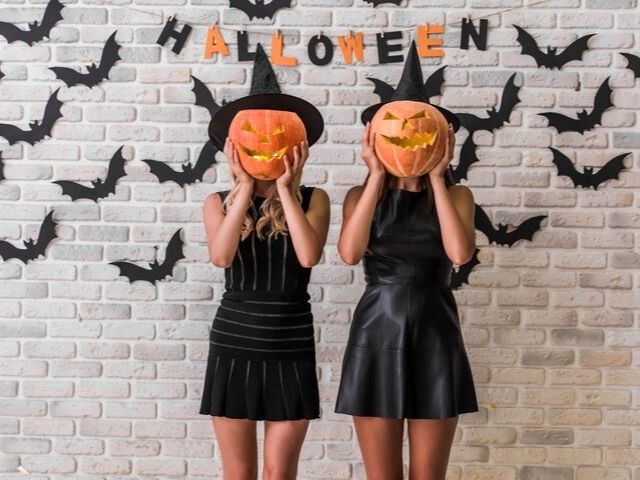 Wekiva Island Halloween Costume Contest Prizes
FIRST PLACE $500 Cash and $500 Wekiva Island Gift Card
OWNERS CHOICE PRIZE #1 $500 Cash and $500 Gift Cards
OWNERS CHOICE PRIZE #2 $250 Cash and $250 Gift Cards
SECOND PLACE $200 Cash and $300 Wekiva Island Gift Card
THIRD PLACE $100 Cash and $150 Wekiva Island Gift Card
BEST COUPLE $500 Wekiva Island Gift Card
BEST GROUP Wekiva Island Cabana Celebration!
Date: October 26 @ 7:00 p.m. – 10:00 p.m.
Wekiva Island Hauntings
Here you may encounter the former owner of the Wekiva Marina Restaurant. According to legend, Mr. Dowd, the previous owner, was rumored to have died on the property. So, you may see him quietly roaming the grounds of Wekiva Island.
Date: October 31
2 – Winter Park Autumn Art Festival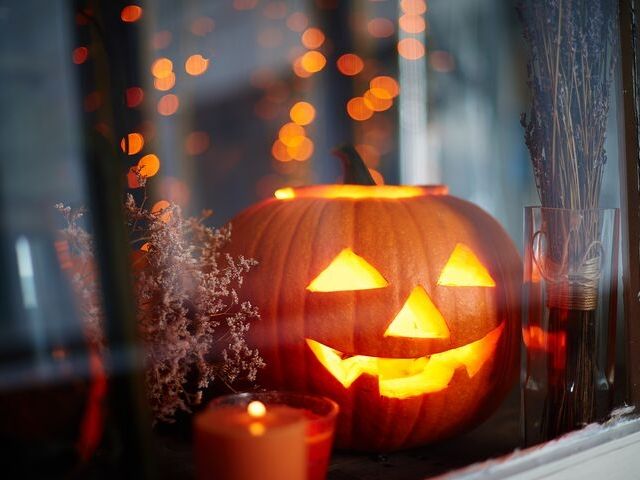 Each year, the historic downtown area of Winter Park puts on an Autumn Art Festival. Here you'll enjoy local crafts, artwork, entertainment, and food. It's one of my favorite things to do in Orlando in October.
Dates: October 12-13, 2019
Location: Central Park in Winter Park
Cost: Admission is free
3 – Zombietoberfest
This annual festival takes place during the month of October in the Audubon Park Garden District. The Night Market at Audubon features:
A DJ
Artwork
Cash bar
Crafts
Food trucks
Live music
Photography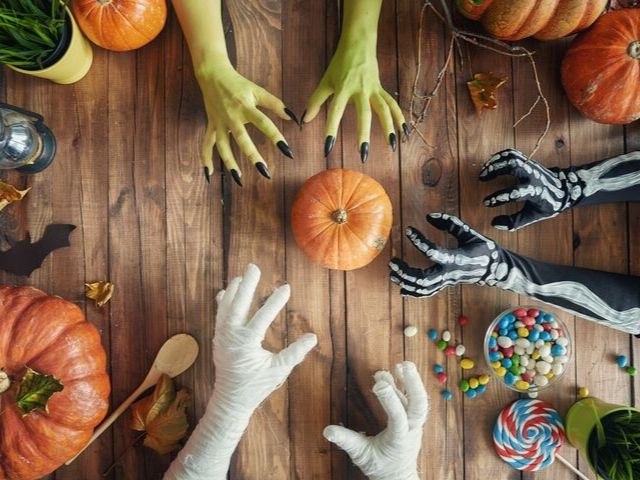 Night Market for Zombietoberfest Information:
Date: October 5, 2019, 5 p.m. to 10 p.m. for the annual Night Market with Zombietoberfest
Location: Audubon Park Garden District near the intersection of Corrine Drive and East Winter Park Road in Orlando, Florida
4 – Face the Fear House – Longwood
This organization produces award-winning haunted houses each year. This year's house is called LOST: Longwood's Olde Stolen Treasure and the description is still pending.
What to know before you go:
Dates: October 25, 26 & 27 8 p.m.-11 p.m.
Cost: $13.00 per adult and $6.00 per child (10 and under)
Location: The Longwood Village Inn 300 N Ronald Reagan Blvd in Longwood, Fl
5 – Petrified Forest – Altamonte Springs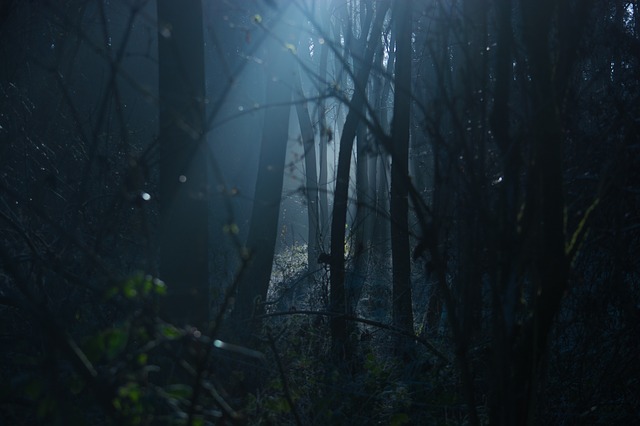 A Petrified Forest in Altamonte Springs was voted one of "Top "Must-See" Haunted Houses in Florida for 2019." Here you'll experience multiple mazes, a terror trolley and so much more!
Dates: Opening Night, Friday, October 4, 2019, 7:30 pm (get all the dates here)
Cost: Tickets start at $20
Location: 1360 E Altamonte Dr. Altamonte Springs, FL 32701
6 – Oviedo Halloween Events (Orlando in October)
The city of Oviedo hosts multiple Halloween events in the Orlando area during October. Let's go through the activities for 2019.
Howl-O-Ween – This dog friendly FREE event will take place at Bark Park. Doggie treats will be available to buy and will take place on October 21, 2019, 6:00 p.m. - 8:00 p.m.
Halloween Festival of Frights – This is a Halloween Festival that takes place at Center Lake Park on both Friday, October 25th (5 p.m.-10 p.m.) and Saturday, October 26th (4 p.m. – 10 p.m.). You'll be able to enjoy Swan Boats, a Fun House Maze, Food Trucks, a Cash Bar, Carnival Rides & Games, a Spooky Mansion Slide, and more! The first 100 tickets each day are $5. All other tickets are $10 each.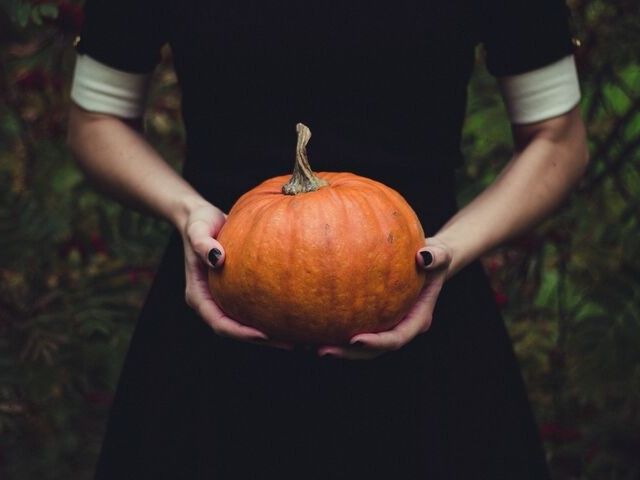 7 – Mortem Manor – Old Town, Kissimmee
In this year-round haunted house, you'll be able to go through two floors an old Victorian estate. Some of the best features of this ghostly adventure is that it includes live actors, animatronics and special effects.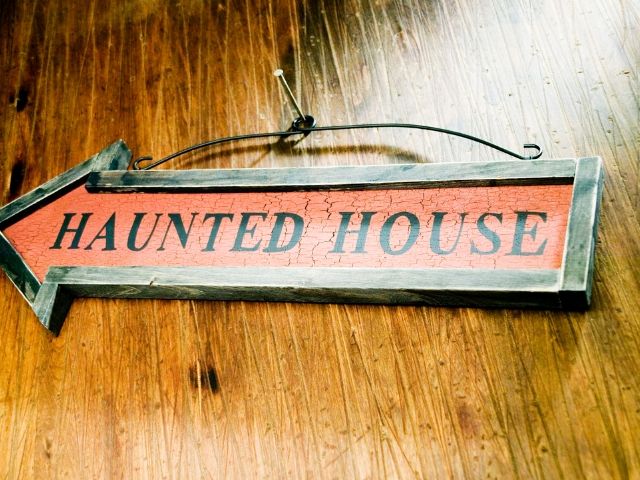 Dates: Open year-round
Cost: $15 per person + tax
Location: 5770 West Irlo Bronson Memorial Highway Kissimmee, FL 34746
8 – The Neverending Nightmare in Ocoee – Night Terrors!
This haunted attraction definitely puts you into many of your worst nightmares such as an old asylum, an industrial disaster, a backwoods swamp and more.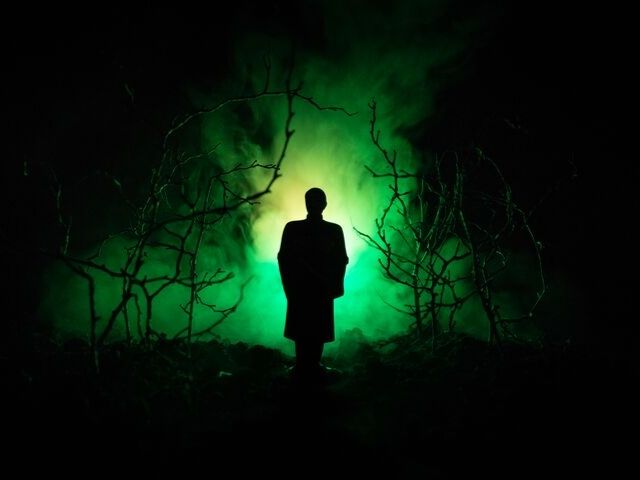 Dates: Open select nights October 19th through October 28, 2019 from 7:00 p.m. – 11:00 p.m.
Cost: $13
Location: 9401 W. Colonial Dr. Ocoee, FL 34761
9 – Dark Horizon: Point of No Return NEW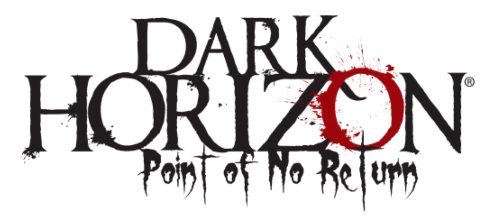 From the creators of the California haunt, The Queen Mary's Dark Harbor, Dark Horizon is Orlando's most anticipated Halloween experience.
Here you'll have to face one of Florida's most infamous serial killer's, Bloody Ed Watson. You'll also have to escape Captain Killigrew's demented ship and survive a Vodou Priestess.
Dark Horizon also has an exciting night club atmosphere with 4 immersive bars, 3 haunted houses, 2 live stages, themed food and hundreds of monsters lurking around every turn.
This event is definitely a reason to visit Orlando in October.
What to Know Before You Go
Dates: Select nights, October 10 – November 2, 2019
Cost: Starts at $20
14500 Continental Gateway Orlando, Florida 32821 (Back Lot of Holiday Inn Suites Orlando Resort -Water Park)
10 – Orlando's Magical Dining Month
One of the best things to do in Orlando besides theme parks is to partake in the culinary adventures of Magical Dining Month.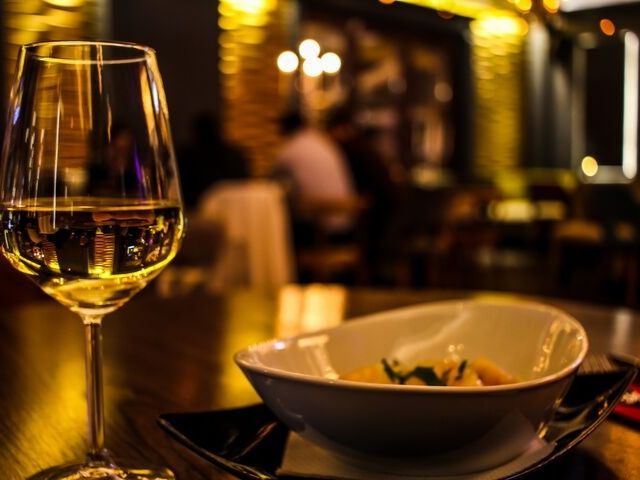 You'll be able to enjoy three-course, prix-fixe dinners at more than 120 of the top Orlando area restaurants for just $35 per person.
What to Know Before You Go
Final Thoughts on Visiting Orlando for October
As you can see, there are so many things to in Orlando for October. From haunted voyages to culinary adventures, you'll be able to find something to celebrate during autumn in Florida.
Now you know why I love fall in Orlando so much!
What's you favorite thing to do in Orlando for the fall? Let us know in the comments section below.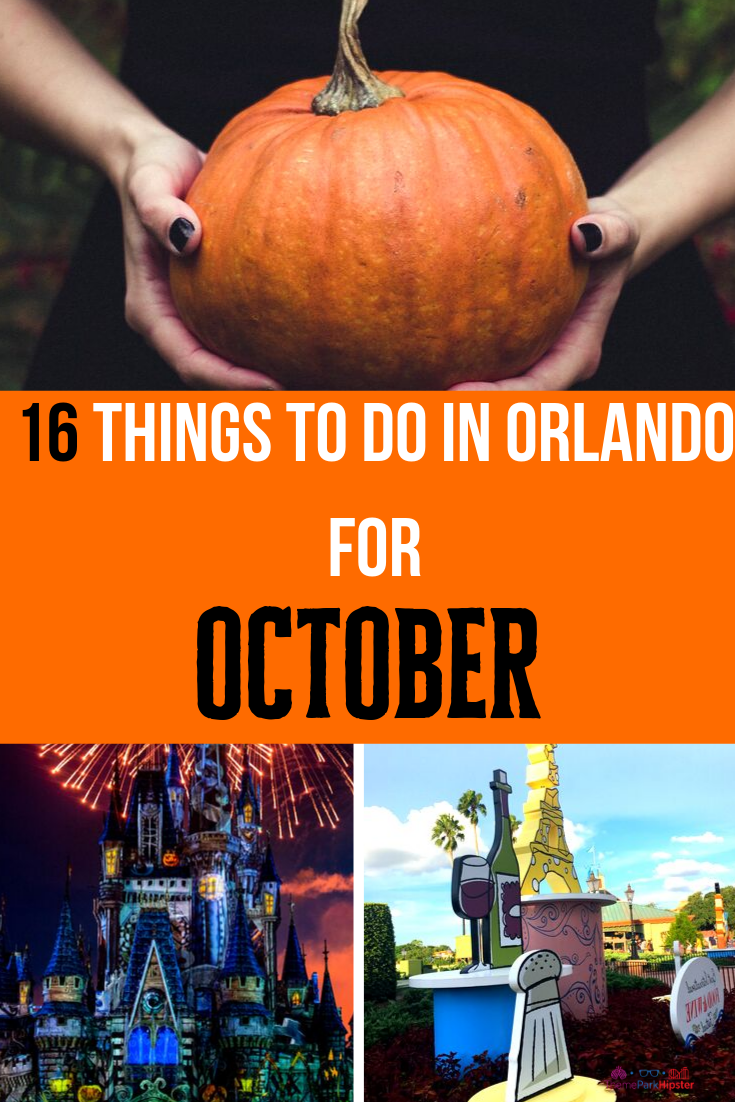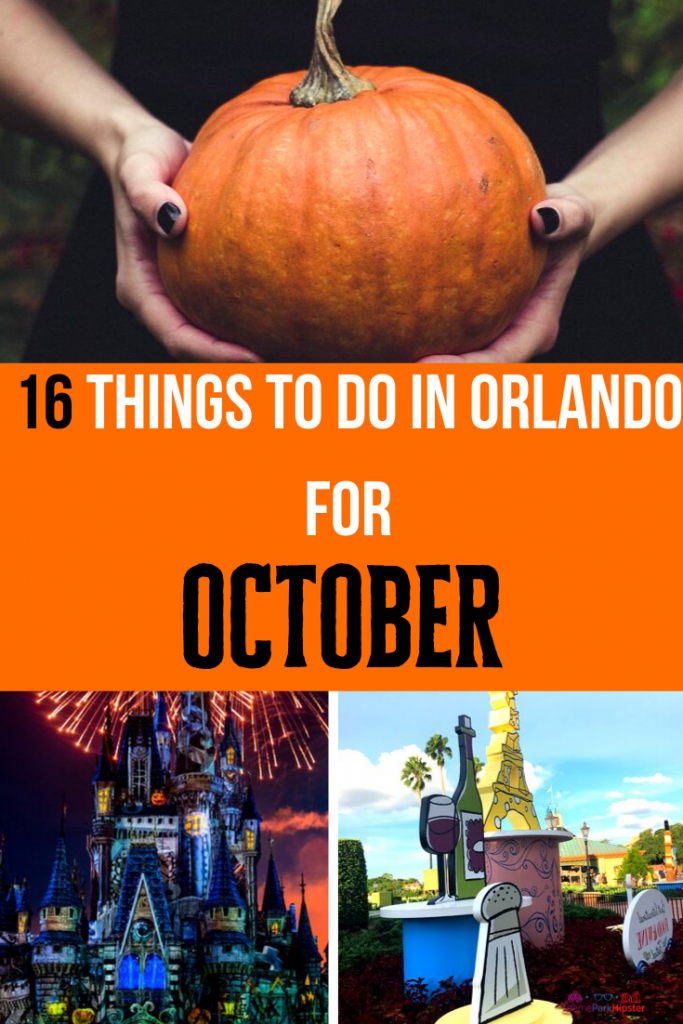 ---
If you enjoyed this article, then you'll love these:
Are you planning a Disney vacation soon? Read the Disney World Vacation Planning Guide for your next dream trip!
For more Disney park news, discounts, tips and guides, subscribe to the newsletter!
Until next time, Happy Park Hopping Hipsters!
NikkyJ
(Original Date October 25, 2016/Updated September 26, 2019)