What I'm Reading: Goosebumps One Day at Horrorland
Many of you may not know it (or you probably can guess), but I'm a big kid at heart.
It shouldn't be a surprise that at times I like to delve into some of my favorite book series I enjoyed as a child (and still do).
I am reading Goosebumps One Day at Horrorland by R. L. Stine.
This was my favorite book of the horror-fantasy book series because it not only kept the spooky, quirky fireside story traditions; it combined it with my favorite passion…
…Theme Parks and Amusement Parks!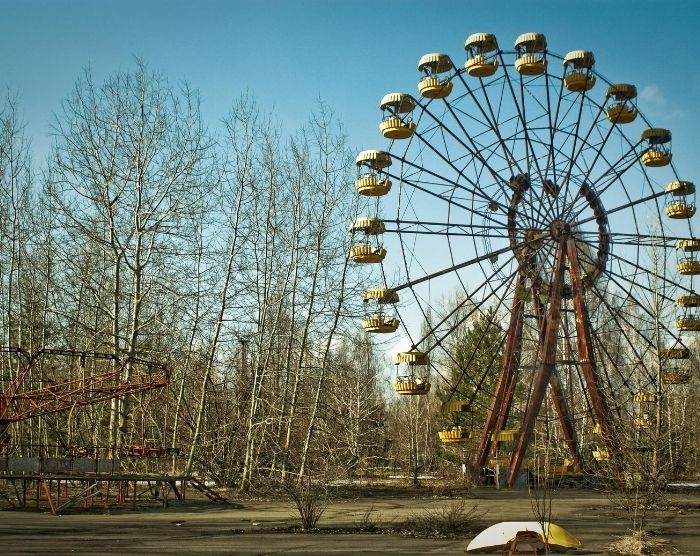 THIS POST MAY CONTAIN AFFILIATE LINKS. PLEASE READ MY DISCLOSURE FOR MORE INFO. Which means if you click on certain links, I may receive a small commission at no additional charge to you.
Goosebumps One Day at Horrorland
This was the 16th book published by Scholastic in 1994 for the Goosebumps series.
And as you may suspect, adding the theme park element truly contributed to the horror of this book.
Especially since kids love the thrill of theme parks and the creepy vibe that amusement parks are known to have.
Get your Halloween Horror Nights ticket TODAY!
Book Plot: Welcome to the Goosebump Amusement Park
Told in R. L. Stine fashion, the Morris family while on their way to Zoo Gardens, gets lost and stumbles upon Horrorland. The car explodes, leaving the family stuck at Horrorland.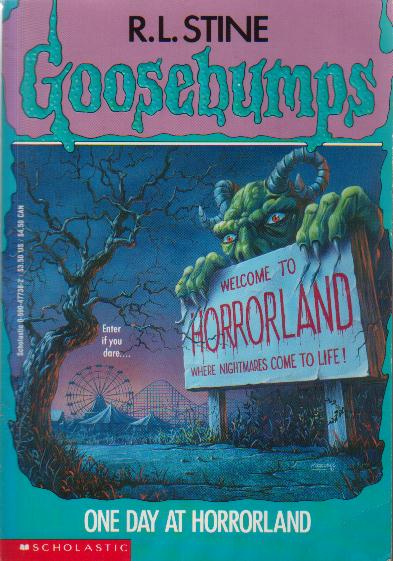 This park seems perfect with no lines, no crowd, and free admission until they're greeted with monstrous staff (known as Horrors) and iffy attractions which lead to an unpleasant theme park experience.
Something is definitely not quite right with Horrorland.
For instance, it's a deserted theme park. Which is something to question since thrill parks are rarely deserted.
Here at Horrorland the only guests the Morris come across are families with crying kids.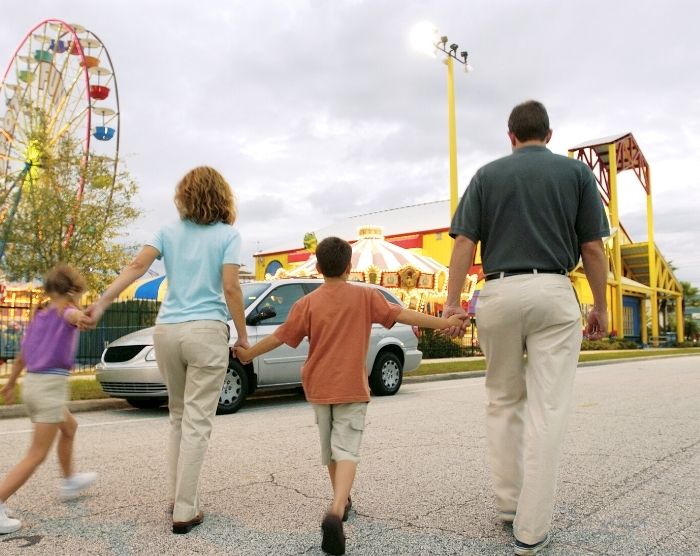 There are also lots of signs that say "No Pinching" which is a weird thing to come across in a park.
Plus, the rides and attractions offered at Horrorland come with some type of mortal danger.
Main Horrorland Rides and Attractions Mentioned in the Goosebumps Book:
Doom Slide Ride: has 10 slides with one that goes on forever, other 9 are basic, but you don't know which you'll get (page 30)
House of Mirrors: is so disorienting that it can easily separate your group and has suffocating walls
Coffin Cruise: instead of taking a nice relaxing boat ride on a river, your coffin vehicle closes the door on you causing you to panic as you deal with the claustrophobia and unknown creatures crawling besides you
Werewolf Village: howls come from all directions, so be sure not to feed the werewolves…if you can help it…
Horror Rapids: a demented interpretation of a classic amusement park ride
Tree Snakes: don't look up…
Bat Barn: only visit if you don't have a healthy fear of bats!
Alligator Pond: has sign that welcomes you to swim here
Free Fall: the only bungee jump without a cord
Vampire Village
Monster Zoo
Guillotine Museum
The Plot Twist (SPOILER ALERT)
As the book comes to an end, it is revealed that the Horrors are not humans, but real monsters…
… kind of like Halloween Horror Nights come to life.
Plus there are signs stating, "NO EXIT. NO ONE LEAVES HORRORLAND ALIVE!"
The Morris family then realizes that they're on The Horrorland Hidden Camera Show that is there to bring them to their eternal afterlife resting place.
After the initial shock of things, the family then realizes that the only way to defeat the Horrors is to PINCH THEM!
Get your Halloween Horror Nights ticket TODAY!
Goosebumps One Day at Horrorland and the Theme Park Aspect
Let's now dive into the discussion of the role of amusement parks and Horrorland.
Is Horrorland an amusement park or a theme park?
According to Merriam Webster, an amusement park is a commercially operated park having various devices for entertainment (such as a merry-go-round and roller coaster) and usually booths for the sale of food and drink.
Whereas a theme park is an amusement park in which the structures and settings are based on a central theme.
Based on those two definitions, Horrorland is definitely a theme park.
When you arrive there as a visitor, you don't know that the Horrors actually run the show. You just think it's a park centered around scaring you with its creepy, yet thrilling attractions.
Why did the theme park concept work so well for Goosebumps One Day at Horrorland?
There's something a bit too real and creepy about the rides at Horrorland.
When theme parks or amusement parks work at their full capacity, it seems to be the best escape for everyone.
The colorful buildings, the happy workers, and the laughter coming from guests make you feel so good inside.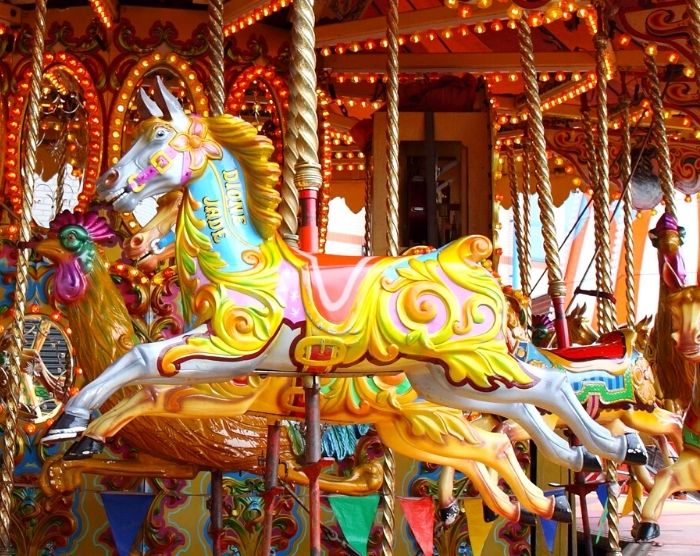 However, when an amusement park has been abandoned, you feel the opposite of everything I just mentioned.
The colors are no longer vibrant, but a dampened hue of their former glory.
Happy workers disappear with only remnants left of the life that was paused at the park and laughter no longer radiates the area.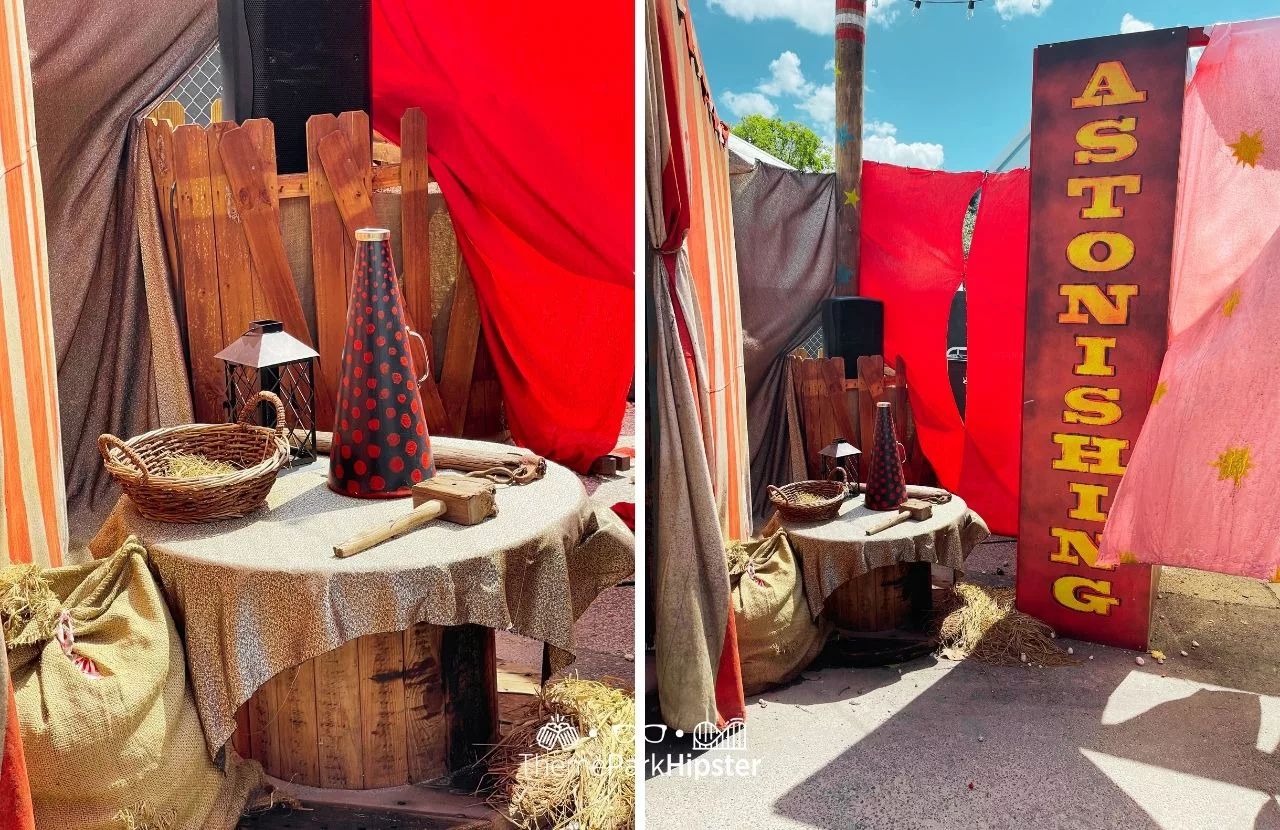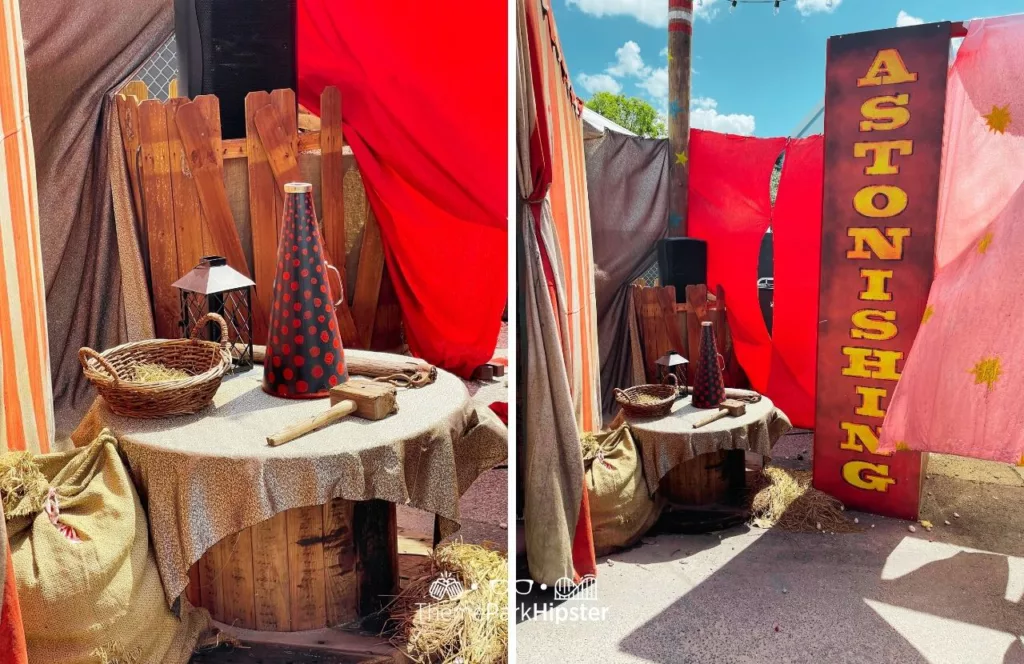 Instead, you get the vibe that something's just not right anymore and at any second you could become a lost visitor in the abandoned theme park forever.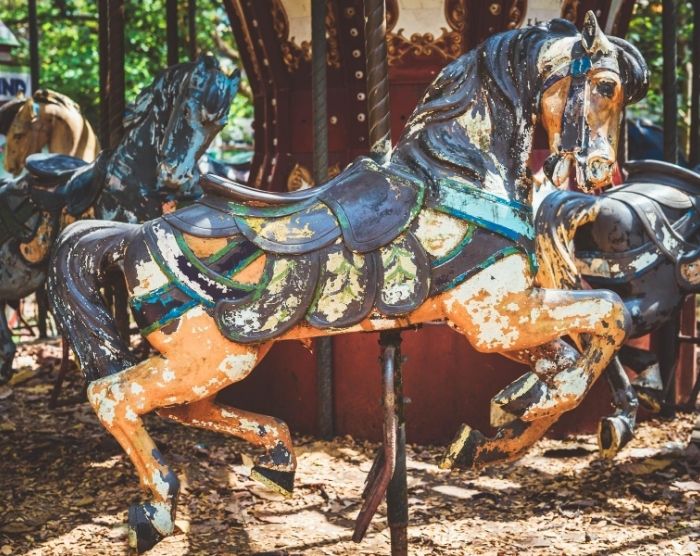 Because theme parks can play on so many aspects of your psyche like happiness, fear, hesitation and relief, it's no wonder that the concept worked so well for this Goosebumps book.
ORDER NOW to secure your Universal Studios theme park ticket! GET MY TICKETS.
How do theme parks functions with a horror aspect?
As previously mentioned, the parks have a tendency to play on both your comfort zone and your zone of fear.
Theme parks and amusement parks are the only places where we see some of our biggest fears come to us face-to-face and we jump right in.
Why?
In the Goosebumps book, One Day at Horrorland, we are met with the contrast of visiting Zoo Gardens vs Horrorland on page 11.
Even though both can give the characters of the book an enjoyable time, the adolescents are convinced that Horrorland will be better?
Why?
Are amusement parks a "riskless risk?"
According to Nye, amusement parks present a space of riskless risk.
He also states, "The amusement park is solidly part of the national experience as a pleasure of the multitudes, and has been many things to many people— escape, fantasy, otherworldliness, illusion, drama, total theater, spectacle; a safety zone of enjoyment, absurdity and release from the habits, norms and rules of everyday life. The dangerous, the absurd, the erotic, the hilarious and the weird invite the participant into a world of role‐playing and the glories of play in its purest form, in modes both ancient and futuristic."

Russel B. Nye
This concept is how the idea of merging a theme park with the Horrorland story worked so well.
There are so many "red flags" in the Horrorland book that the reader can easily pick up on showing just how much we put our faith into theme parks today.
Recommended: 35 Scary and Fun Things to Do in Florida for Halloween
Below are the following examples that I found in this R.L. Stine book: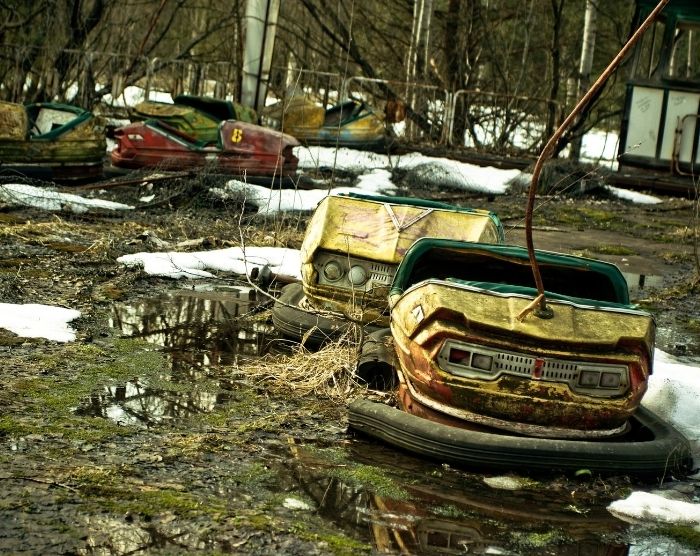 1. Theme parks should be safe, so why is the mother questioning Horrorland:
If you've ever read a Goosebumps book before, then you know that grown-ups can be an obstacle of the main character and we as the reader are not to trust them.
2. The family sees signs of the different locations in the park such as Werewolf Village:
Although the warning is obviously there, the notion that theme parks are safe makes the signs seem more along the theme of the park.
Even if all the signs are actually true at Horrorland.
3. Lines between safety and harm are blurred:
Although amusement parks are thought to be safe space for families, Horrorland shows us just how much faith we put into these parks around the world.
We get inside their "bubble" and our cautiousness goes right out the door.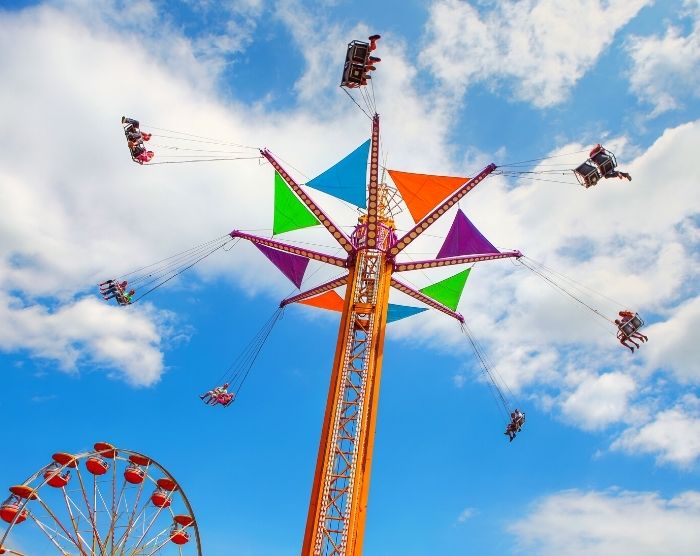 We believe that every intense experience or attraction is fake or has been tested enough to keep us safe.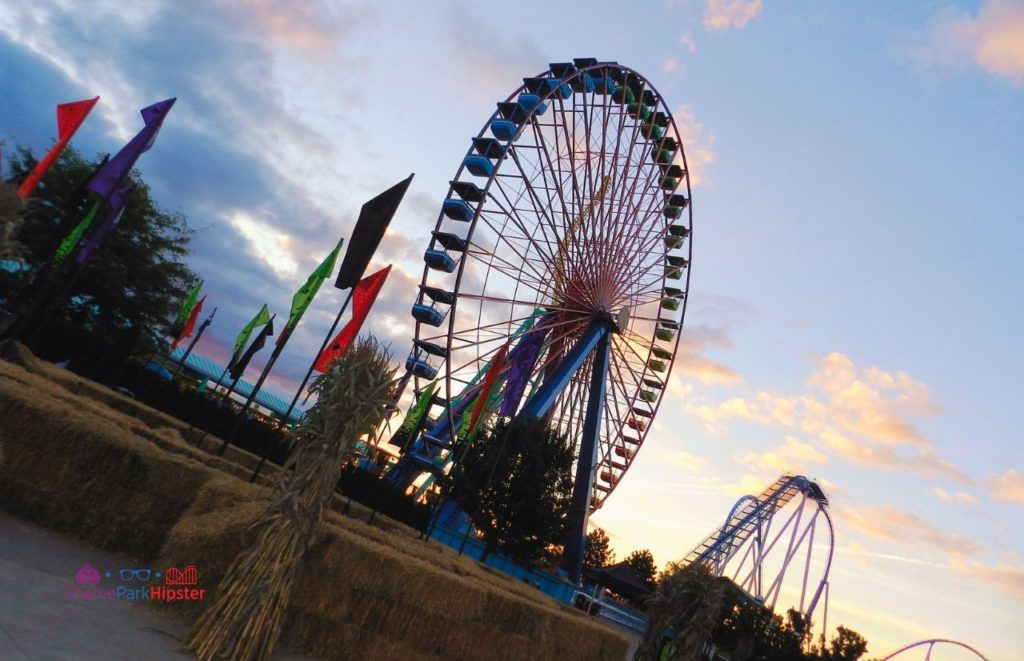 As you read One Day at Horrorland, you come back to your senses as it is the complete opposite to what a theme park is supposed to be. Especially in the eyes of a child.
Watch: New to Halloween Horror Nights? Don't Go Without Knowing These 15 Tips!
Goosebumps One Day at Horrorland Merchandise, Books and TV Shows
The Horrorland book was so successful that it spun into a full out book series along with merchandise and a popular Goosebumps television episode.
Horrorland Merchandise
CD-rom game
Board game
Toys
Book Series (you can get the Horrorland book series on Amazon)
One Day at Horrorland Book vs TV Episode
There are quite a few differences noted that are missing from the television episode:
No Doom slides mentioned
The annoying friend Clay not in the episode
Werewolf Village not mentioned
Many rides, attractions and experiences also not mentioned
ORDER NOW to secure your Orlando theme park ticket reservation in the parks! GET MY TICKETS.
My Final Thoughts and Review of Goosebumps One Day at Horrorland
As you read this book, be ready to you choose your fear, experience, and attraction.
Reader beware, you should only do it for your own thrill and not the expectation that you will be kept safe at Horrorland.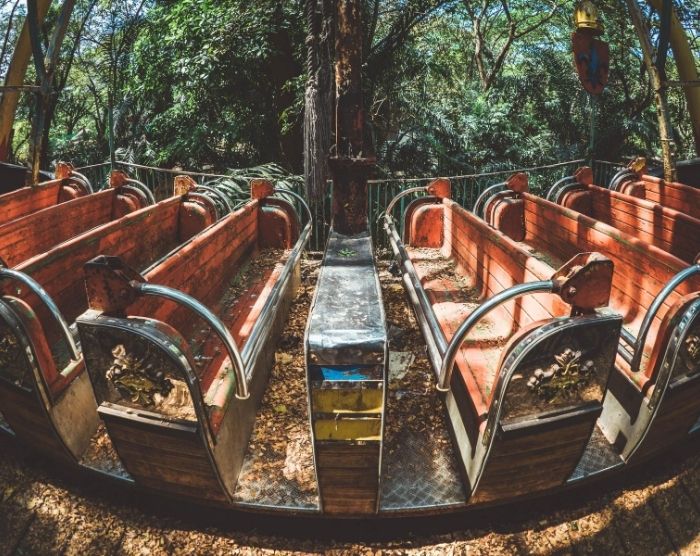 Instead of picturesque day like one found at Disney, this enters a demented world more like Halloween Horror Nights.
So, be ready for casket water rides, a television show with no mortal winners, and much more terrifying attractions.
Something I do want to point out is as the book ends, the family is given the option to go back with free passes for next year.
This form of satirical comedy was so funny to me and so true as you see this a lot with horror events and amusement parks in general.
Ready to plan your theme park trip? Watch the best vacation planning tips on YouTube. Get started here!
As you can see, re-reading Goosebumps One Day at Horrorland was so much fun.
Although there were lots of situations I would not want to be in, I did enjoy thinking about just how cool it would be if an actual theme park like this existed.
Especially here in Orlando, Florida, The Theme Park Capital Of The World.
Overall, I highly recommended this book for anyone who misses the R. L. Stine books of the 1990's and who loves theme parks alike.
So, enjoy yourself at Horrorland where nightmares come to life!
Maybe you're rooting for the family or maybe you're rooting for the monsters, either way, I hope you enjoy it.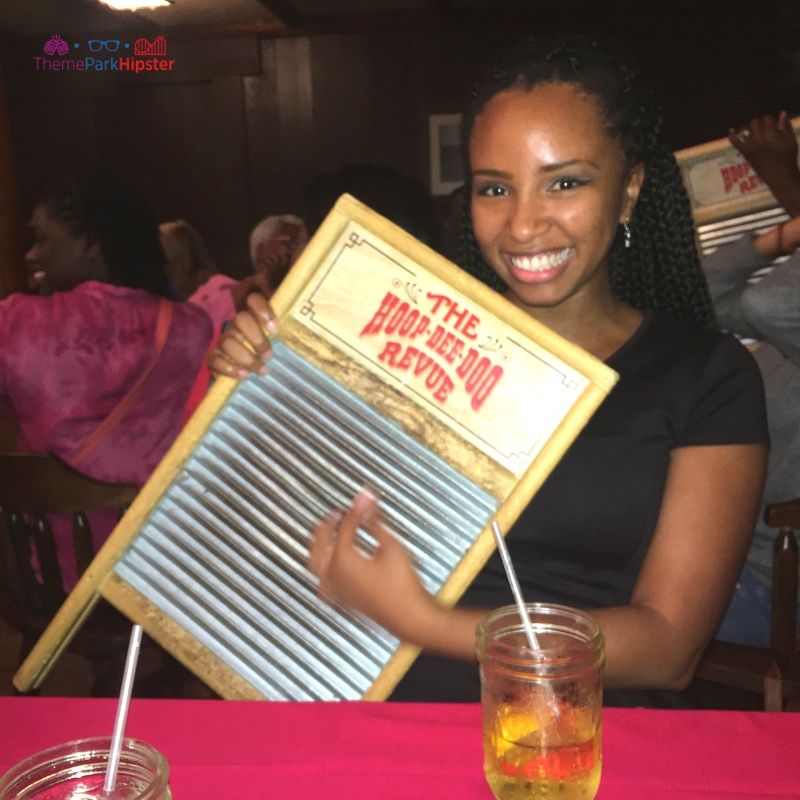 About the Author
My name is Nikky. I'm a wife, a mother, a pharmacist turned theme park blogger, and a writer who loves ALL things amusement park related!
Traveling alone to the parks has changed my life and I want to show how you can create your own solo theme park memories.
Connect with me on Instagram!
UP NEXT: 5 Fun Things to Do in Orlando for Fall
(Original Article Date: April 16, 2015/Updated September 12, 2023)