Many of you may not know it (or you probably can guess), but I'm a big kid at heart. It shouldn't be a surprise that at times I like to delve into some of my favorite book series I'd enjoyed as a child (and still do).
I am reading Goosebumps One Day at Horrorland by R. L. Stine. This was my favorite book of the horror, fantasy series because it not only kept the spooky, quirky fireside story traditions; it combined this type of story telling with my favorite passion…Theme Parks!
Told in true R. L. Stine fashion, the Morris family while on their way to Zoo Gardens, gets lost and stumbles upon Horrorland. This park seems perfect with no lines, no crowd, and free admission until they're greeted by the monstrous staff (known as Horrors) and the iffy attractions leading to an unpleasant amusement park experience.
Instead of a picturesque day like one found at Walt Disney World, Horrorland is a demented world more like a terrifying evening at Halloween Horror Nights. So be ready for casket water rides, a television show where there are no mortal winners, and many more ghoulish attractions.
I suggest this book for anyone who misses the R. L. Stine books of the nineties and who loves theme parks alike. So enjoy yourself at Horrorland where nightmares come to life!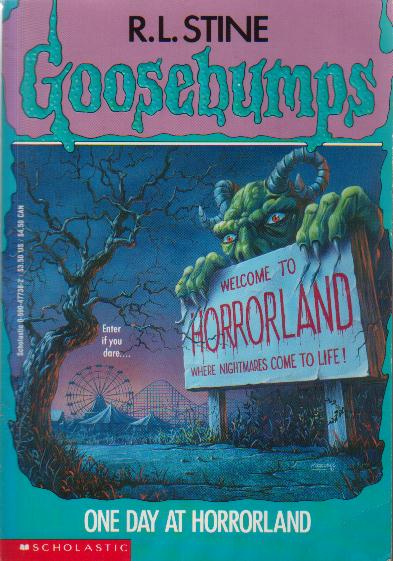 Maybe you're rooting for the family or maybe you're rooting for the monsters, either way hope you enjoy.
Don't forget about the sequel: Return to Horrorland
NikkyJ