Happy Haunt Season Hipsters! Today we're going over the best Disney Halloween movies to get you in the mood for the holiday in 2022.
These Disney movies can be enjoyed on each day of October and is perfect to kick off the spooky month!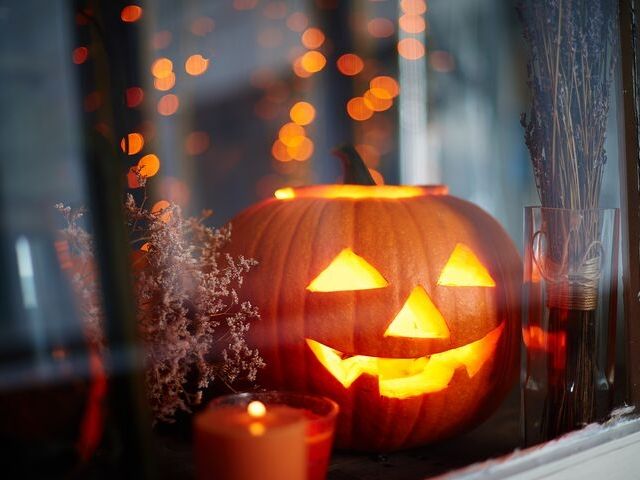 THIS POST MAY CONTAIN AFFILIATE LINKS. PLEASE READ MY DISCLOSURE FOR MORE INFO. Which means if you click on certain links, I may receive a small commission at no additional charge to you.
1. CoCo (October 1st)
This 2017 film produced by Pixar animation studios, follows a little boy named Miguel who is transported to the land of the dead by accident. He seeks out the help of his deceased great, great grandfather to him return to his family who is among the living.
I was totally shocked by the emotions that I felt at the end of this movie, because the whole concept is for you to remember all of your loved ones. Whether they're in your life or if they have transitioned out of this one.
This Disney movie reminded me of my mom who's no longer here. So, it made me choke up at the end of the film.
Rent or Buy this Disney Halloween movie here on Amazon.
2. Toy Story of Terror (October 2nd)
This 2013 animated short film produced by Pixar animation studios is setup after the Toy Story 3 timeline.
In this spooky film, the toys are on a road trip where a flat tire leads them into one of those haunted movie stereotypes adventures. I love how this film plays on the cliché horror movie rules.
Rent or Buy Toy Story of Terror here on Amazon.
3. Maleficent (October 3rd)
This 2014 film is based on the Disney villain from the 1959 animation of Sleeping Beauty.
This time, the story is told from the perspective of Maleficent and how she came to be.
Rent or Buy on this Disney Halloween Movie on Amazon.
4. The Legend of Sleepy Hollow Scene (October 4th)
In this 1949 short segment of the animation, The Adventures of Ichabod and Mr. Toad, this story follows the new school master, Ianky Ichabod Crane.
He is thought to be a whimsical character that happens to be a ladies man, but his bully Brom despises him. Brom sets out to find the Headless Horseman to take care of his problem.
The Adventures of Ichabod and Mr. Toad is pure Disney classic charm and a must watch Disney Halloween movie!
Rent or Buy on this Disney Halloween movie Amazon.
5. Return to Oz (October 5th)
This 1985 dark fantasy film is an unofficial sequel to the L. Frank Baum's novel, the Wizard of Oz. In this Disney movie, it follows Dorothy as she escapes from an asylum of the "real world" back into the land of Oz.
When Dorothy arrives in Oz, she sees that the Emerald City is no longer the same and has been left in ruins along with the Tin Woodsman and the Cowardly Lion both turn into stone.
I watched this film later in life around 14 years old and I was still a bit disturbed. But my whimsical imagination and constant curiosity kept me glued to the TV screen for this film.
This is definitely a creepy Disney Halloween movie that you have to watch.
Rent or Buy Return to Oz on Amazon.
6. Pooh's Heffalump Halloween Movie (October 6th)
This 2005 film that follows Winnie the Pooh, Tigger, Roo, and all the Hundred Acre Woods family on a Halloween expedition filled with courage and friendship.
Winnie the Pooh's Heffalump Halloween movie is definitely perfect for October.
Rent or Buy this Disney Halloween movie here on Amazon.
7. Smart House (October 7th)
You may not think this 1999 Disney Channel Original Movie is scary, but Smart House is brilliant in the way was able to add that eerie feeling to the film.
This DCOM follows the Cooper family who wins a smart house complete with a motherly presence in the form of Artificial Intelligence that becomes a bit too possessive.
Rent or Buy Smart House on Amazon.
8. Wizards of Waverly Place the Movie (October 8th)
In this 2009 film, a teen girl makes a regretful wish that puts the whole family on a dangerous adventure.
9. Monsters INC (October 9th)
Join Sulley and Mike Wazowki as they do their best to return a little girl home all the while keeping the scream factory inside Monstropolis intact.
10. Now You See It (October 10th)
The 2005 film shows what can happen when a magician's secret is revealed on reality TV.
This is a fun Disney Channel Original Movie filled with lots of magical twists and turns.
Rent or Buy this Disney Halloween movie on Amazon.
11. Into the Woods (October 11th)
This 2014 film is a perfect Disney Halloween movie where a witch gives a childless baker the task of getting magical items from all the famous fairy tales.
This treacherous task is given in order to break a family curse.
Rent or Buy Into the Woods on Amazon.
12. My Babysitter's a Vampire (October 12th)
This 2010 movie follows a teen who learns that his little sister's babysitter is a vampire.
It's one of my top Disney Halloween movies.
Rent or Buy this Disney Halloween movie on Amazon.
13. Frankenweenie (October 13th)
Inspired by the classic Frankenstein story, this 2012 film takes you on a spooky journey of a little boy who tries to bring his dog back to life.
Rent or Buy Frankenweenie on Amazon.
14. The Scream Team (October 14th)
In this 2002 Disney Channel Original Movie, two kids move to Steeple Falls to settle the inheritance left by their grandfather.
They soon learn that an evil ghost has taken their grandfather's soul, which sets them out on a death-defying adventure.
Rent or Buy The Scream Team on Amazon.
15. Haunted Mansion (October 15th)
A realtor and his family set out to discover a piece of property only to learn that is haunted.
This 2003 film is inspired by the famous Disney attraction, The Haunted Mansion.
Rent or Buy The Haunted Mansion on Amazon.
16. Under Wraps (October 16th)
This 1997 ghostly comedy, follows three teens who accidentally brings a mummy back to life, coincidentally around Halloween.
17. Twitches (October 17th)
In 2005 Tia and Tamera made their witchy debut in this Disney Channel Original Movie with a similar story-line to Sister Sister's first episode.
The twin sisters who were separated at birth, accidentally meet each other on their 21st birthday only to discover they are wizard royalty.
Rent or Buy Twitches on Amazon.
18. Twitches Too (October 18th)
The 2007 film follows the twin witches, Alex and Camryn, return to Coventry to defeat the evil forces trying to take over by way of the Shadowland.
But don't worry, they can handle it!
"Go twitches, Go twitches!"
19. H.E. Double Hockey Sticks (October 19th)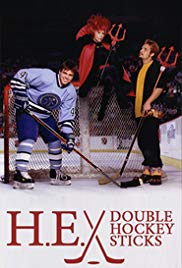 This 1999 film follows Griffelkin, a demon, who is in his training go out to Earth and find a famous hockey player to sell his soul.
H. E. Double Hockey Sticks is one of those rare Disney Halloween movies that's really hard to find. You can sometimes catch it on YouTube if you're lucky.
Learn more about H.E. Double Hockey Sticks here.
20. Girl vs. Monster (October 20th)
This 2012 film follows a teen girl who tries to recapture a monster she accidentally released.
21. Phantom of the Megaplex (October 21st)
This 2000 original Disney film is loosely based on the classic story, The Phantom of the Opera.
The megaplex is filled with weird films and strange occurrences that starts to happen as the premier of the Midnight Mayhem approaches
Rent or Buy this Disney Halloween movie on Amazon.
22. Mom's Got a Date with a Vampire (October 22nd)
In order to get their divorced mom out of the house, Adam and his sister Chelsea devise a plan to get their mom on a date.
The only problem is that this man may be trying to get more than they're willing to give in this 2000 DCOM.
This is a must watch Disney classic Halloween movie.
Rent or Buy this Disney Halloween movie on Amazon.
23. Halloweentown (October 23rd)
The Halloweentown is a series that first debuted on the Disney Channel in 1998.
It follows Marnie as she discovers that she's a witch and needs to save Halloweentown from the evil warlock, Kalabar.
Rent or Buy Halloweentown on Amazon.
24. Halloweentown Kalabar's Revenge (October 24th)
This 2001 film is a sequel to Halloweentown and it's much darker as Marnie once again comes face to face with the evil warlock.
Rent or Buy Halloweentown Kalabar's Revenge on Amazon.
25. Halloweentown High (October 25th)
This 2004 film is another one of my favorite Disney Halloween movies.
On this third installment of the spooky series, Marnie plays host to teens from Halloweentown at her high school. The only problem is that someone's trying to sabotage the students' visit.
Rent or Buy Halloweentown High on Amazon.
26. Return to Halloweentown (October 26th)
In this film, Marnie and Dylan return to Halloweentown to attend college at Witch University. Kind of like Hogwarts for the residents of Halloweentown.
This time an evil force is trying to get control of Marnie's magic.
27. The Nightmare Before Christmas (October 27th)
This 1993 Tim Burton classic follows Jack Skellington on his adventure to discover Christmas and how to bring it back to Halloween town.
Rent or Buy The Nightmare Before Christmas on Amazon.
28. Don't Look Under the Bed (October 28th)
This 1999 Disney channel movie has a cult following and for good reasons.
In the film we're taken through a journey with a girl and her imaginary friend who helps her uncover who's framing her with the many pranks around town.
This film was the first PG rated DCOM that truly has one of the scariest scenes in a Disney Halloween movie.
Rent or Buy this Disney Halloween movie on Amazon.
29. Invisible Sister (October 29th)
This fun 2015 Disney Halloween film shows the consequences of Cleo's science experiment that goes wrong as she accidentally makes her popular sister disappear.
Rent or Buy Invisible Sister here on Amazon.
30. Tower of Terror (October 30th)
The Tower of Terror movie is one of my favorite Disney Halloween movies!
This movie is about a questionable journalist and his niece who go on an adventurous investigation of the mysterious disappearance of five people at the abandoned Hollywood Tower Hotel in 1939.
This fun Disney film is based on the Twilight Zone: Tower of Terror ride at the Hollywood Studios theme park.
Rent or Buy this Disney Halloween movie on Amazon.
31. Hocus Pocus (October 31st)
A teen new to Salem awakens the famous Sanderson sisters in this Disney classic movie that is perfect to watch on the haunted holiday.
This is probably Disney's most popular Halloween movie!
Honorable Mentions for Disney Halloween Movies
R.L Stine's Monsterville: Cabinet of Souls (not a Disney Movie, but my absolute favorite Halloween movie!)
Avalon High
Double Double Toil and Trouble
Spooky Buddies
House of Mouse
Mr. Boogedy
Bedknobs and Broomsticks
Although these Disney movies did not make the cut, they're still great films to watch during the haunt season.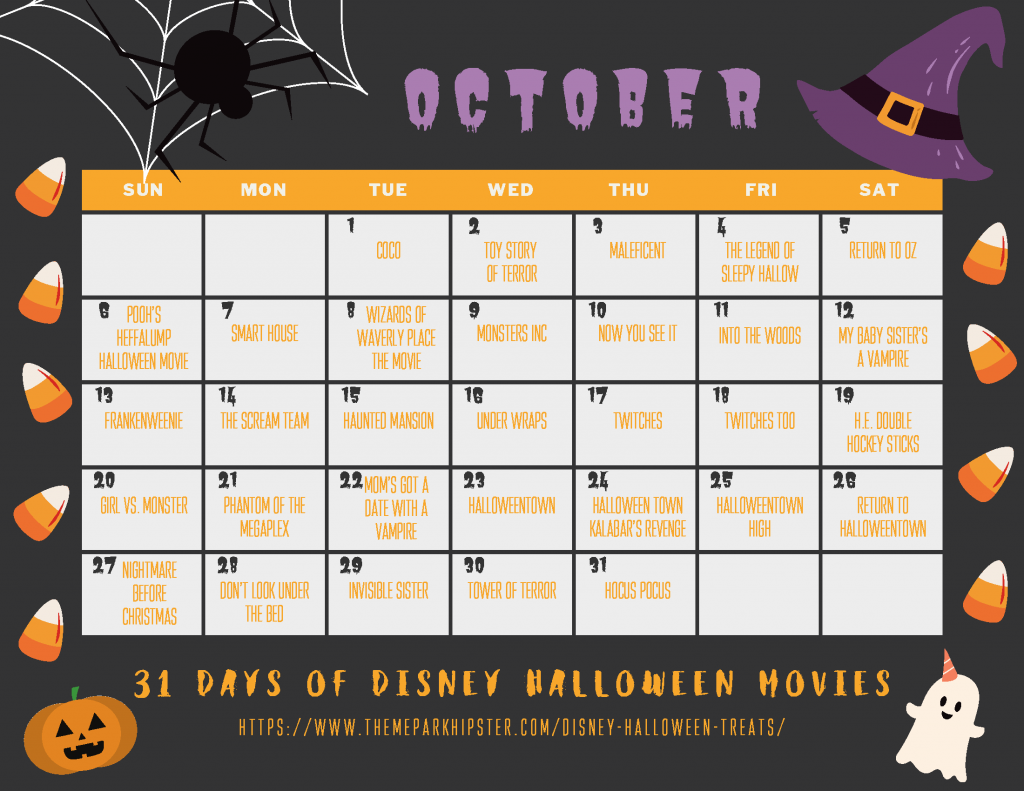 Final Thoughts the Disney Halloween Movies
This article was soooooo much fun to write for you! I hope you enjoyed this haunted list of the best Disney Halloween movies to watch for the spooky season. If you complete the challenge and go through each one, let us know.
Did I miss anything? Please put your favorite Disney Halloween film in the comments section below.
If you loved this article, then you'll love these:
Planning a trip soon? If so, read the Disney Vacation Planning Guide for your next dream trip!
Until next time, Happy Park Hopping Hipsters!
NikkyJ
(Original Date October 30, 2014/Updated July 30, 2022)