Today I have a real treat for you— we are going to go over everything you need to know about Busch Gardens Howl-O-Scream tickets with simple tips and strategies to make your experience easy.
So, are you ready to be paralyzed with terror? Do you have what it takes to venture out to Busch Gardens Howl-O-Scream?
If so, you are in for more than ghostly encounters. I've gathered the best tips to help you survive Howl-O-Scream , based on my most memorable past experiences.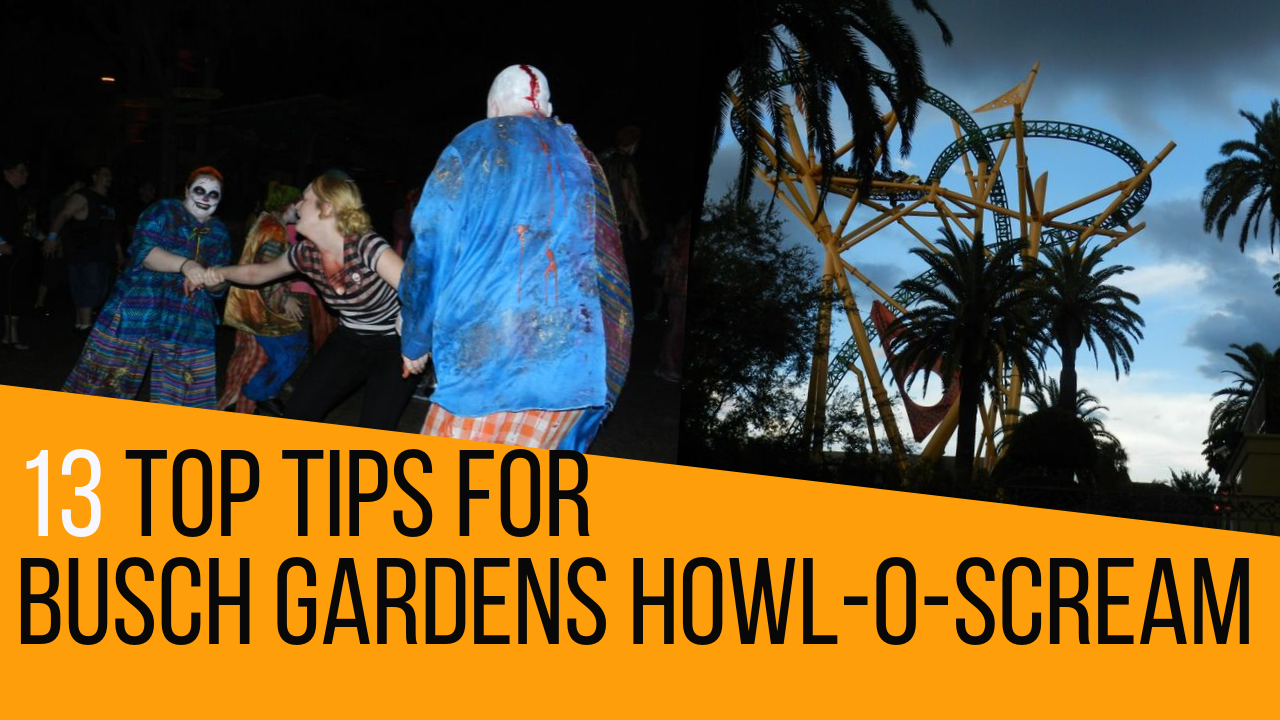 THIS POST MAY CONTAIN AFFILIATE LINKS. PLEASE READ MY DISCLOSURE FOR MORE INFO.
Listen to the Howl-O-Scream Pass Member Perks & Guide – Podcast Episode 52
We'll Go Over:
How to get to Howl-O-Scream in Tampa from Orlando
What to wear to this Busch Gardens haunted event
If you should bring kids to the event
What to expect at Busch Gardens Howl-O-Scream
The difference between Halloween Horror Nights and Howl-O-Scream
2022 Busch Gardens Howl-O-Scream Tickets and Prices
Howl-O-Scream Tickets for a Single-Night starts at $44.99
The Howl-O-Scream 2022 Unlimited Admission Tickets start at $139.99 with admission to all nights – this is the best value for you
Front Line Fear is an upgrade that allows you to get front-of-the-line access to 5 haunted houses of your choice for $69
Front Line Fear Extreme is another upgrade that allows you to enjoy front-of-the-line access at 5 haunted houses and 8 major thrill rides of your choice for $79
Ultimate VIP Tour give you admission to Howl-O-Scream and a customizable private tour (up to 7 hours) starting at $249 per person (minimum of two people)
Behind-the-Scenes Tour: This next tour is one of my favorites as it allows you to tour a haunted house during the day to see what it takes to put this event on and all the little details that you can't see during the night
No BOO Necklace: Allows you to be among the scares without being directly scared by one of the Busch Gardens monsters. This starts at $9
You can experience your own Busch Gardens Halloween Tampa adventure and purchase your tickets here!
Busch Gardens Pass Member Perks for Howl-O-Scream Tickets
If you're a part of the Busch Gardens family, you may be eligible to save up to 55% off on event tickets. The Single-Night Howl-O-Scream tickets start at $29.99 for Pass Members or Fun Card holders.
If you're a Pass Member or Fun Card holder, you can sign into your Busch Gardens account to purchase discounted Howl-O-Scream tickets.
Hipster Power Tip: If you're and Annual Pass PLATINUM MEMBERS, then you can GET FREE ADMISSION ON OPENING WEEKEND of Howl-O-Scream. That's such a great perk!
What to Know Before You Go to Howl-O-Scream
Let's go over a few things to think about before you make your way over to Tampa's Premier Halloween event.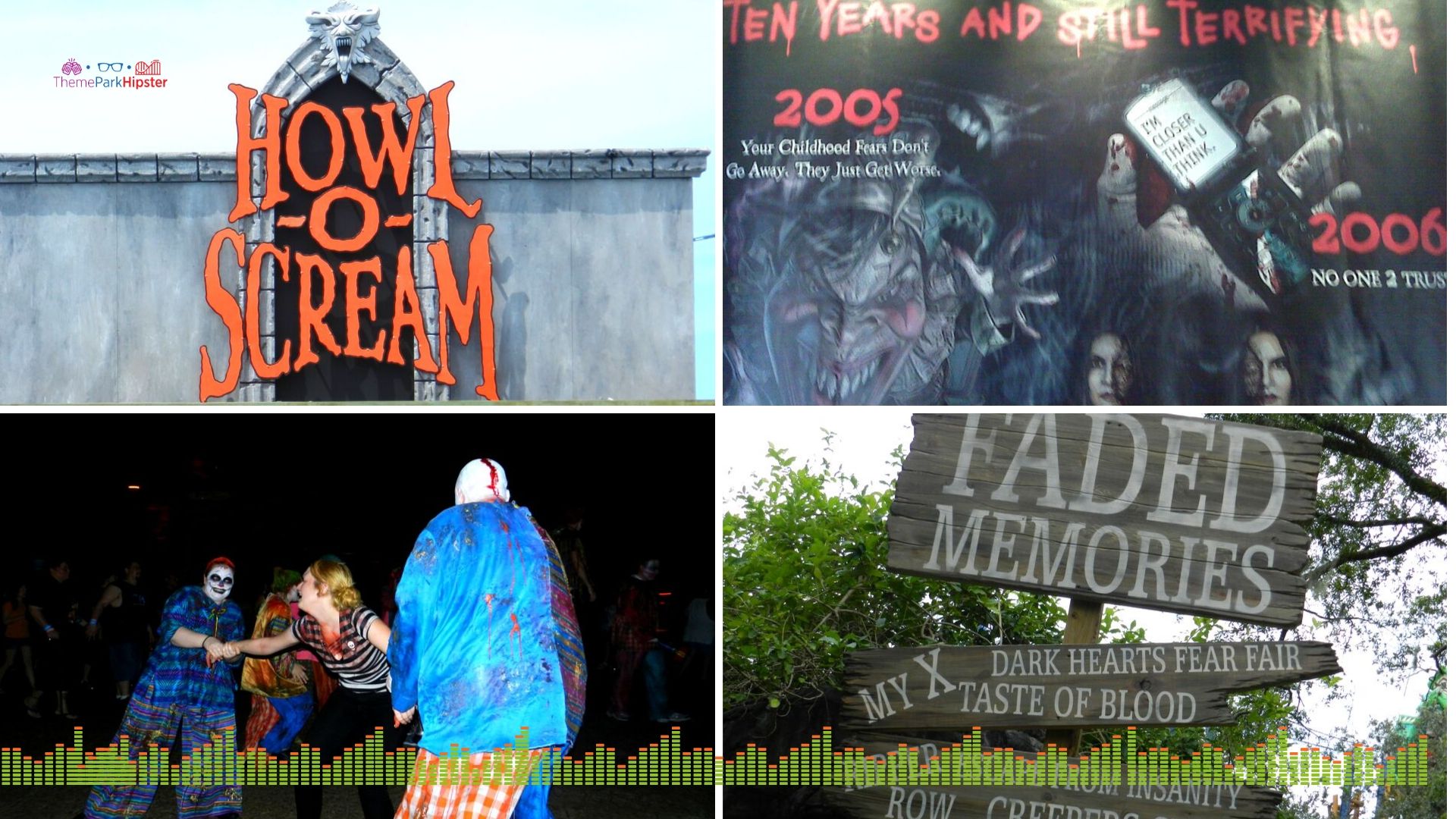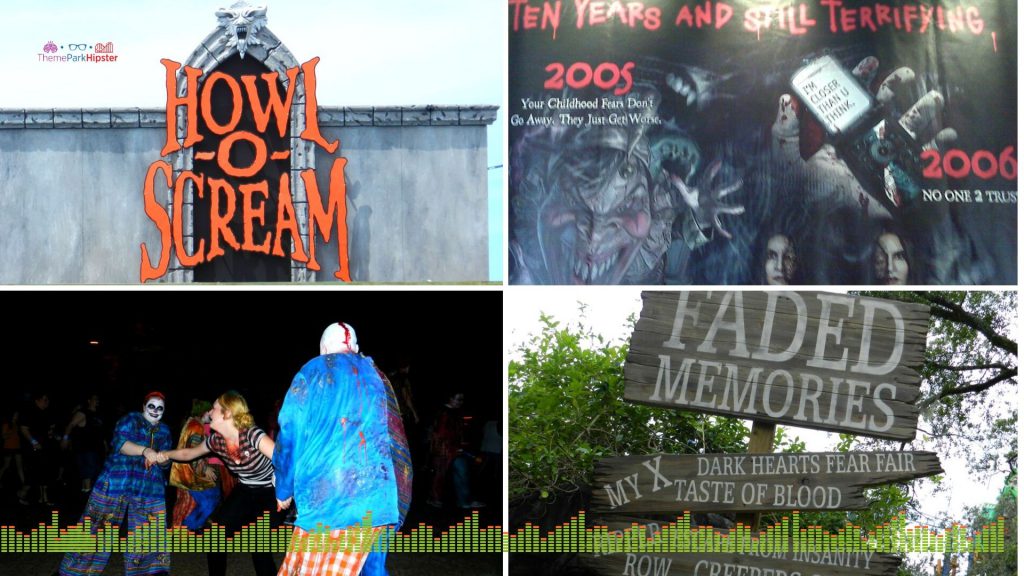 What are the Busch Gardens Howl-O-Scream Dates for 2022?
The 2022 Busch Gardens Howl-O-Scream dates are select dates from September 9th to October 31st.
What are the Howl-O-Scream Houses and Scarezones?
There are 5 houses, 8 scare zones, 4 shows ( 50/50: Choose Your Fate, the Fiends show, The Rolling Bones stage show, and Cirque X-Scream) for the 2022 year.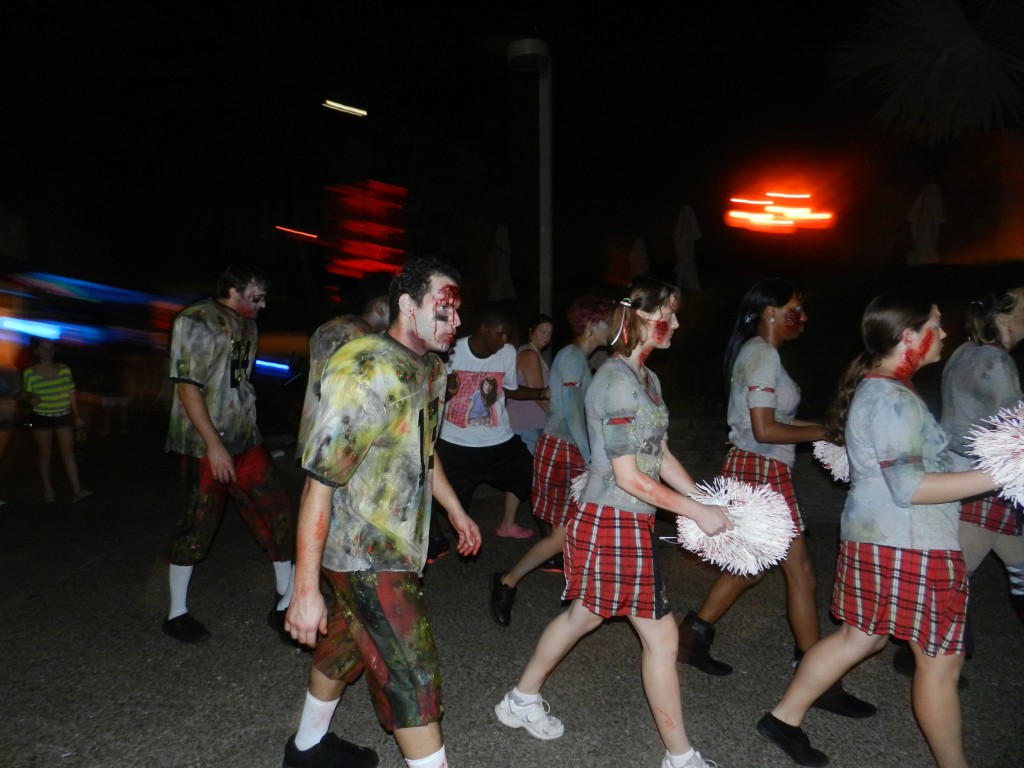 2022 Howl-O-Scream Houses
Stranglewood Estate
Witch of the Woods
The Forgotten
Death Water Bayou: Blood Moon – The Final Phase
The Residence: Home for the Holidays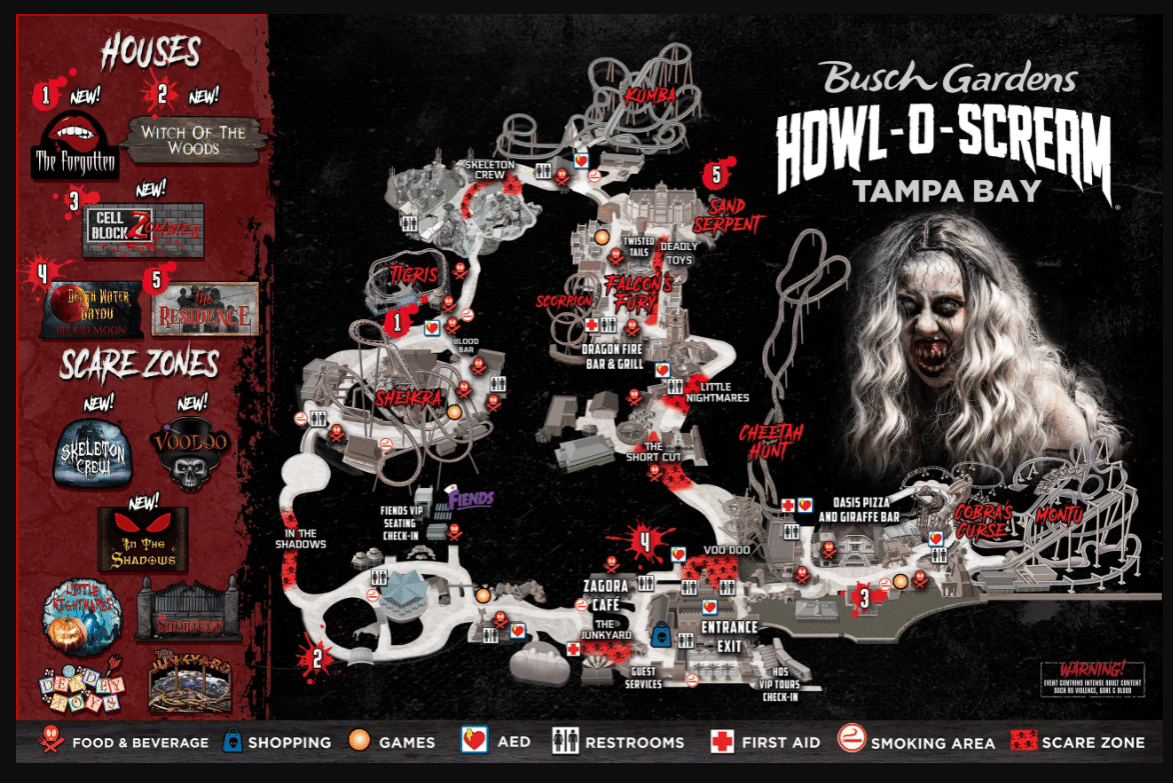 2022 Howl-O-Scream Scarezones
RAVENS MILL (NEW!): Your worst nightmare is hidden within the foliage of the corn field of Raven's Mill.
BEYOND THE VEIL (NEW!): Tucked deeply in the path of Nairobi is an evil presence taking form in the dark forest. Be sure to look out for fairies and orcs on your nighttime stroll.
VOODOO: Ravenous werewolves and witch doctors await you here…
SKELETON CREW: Avoid these undead pirates who will be rising from their watery grave to take your soul…
IN THE SHADOWS: Stay alert as you pass through ghosts and other horrifying legends in this eerie Howl-O-Scream scare zone…
THE SHORTCUT: Don't take the shortcut through the cemetery…
THE JUNKYARD: You don't want to become one of the scrap parts of the junkyard…do you?
HIDDEN SCARE ZONE & ROAMING HORDES: Keep a look out for unexpected popups of demented creatures through hidden scares zones as you make your way through Busch Gardens' Howl-O-Scream.
What is Busch Gardens Tampa Address?
The address for Busch Gardens is 10165 N McKinley Drive Tampa, FL 33612.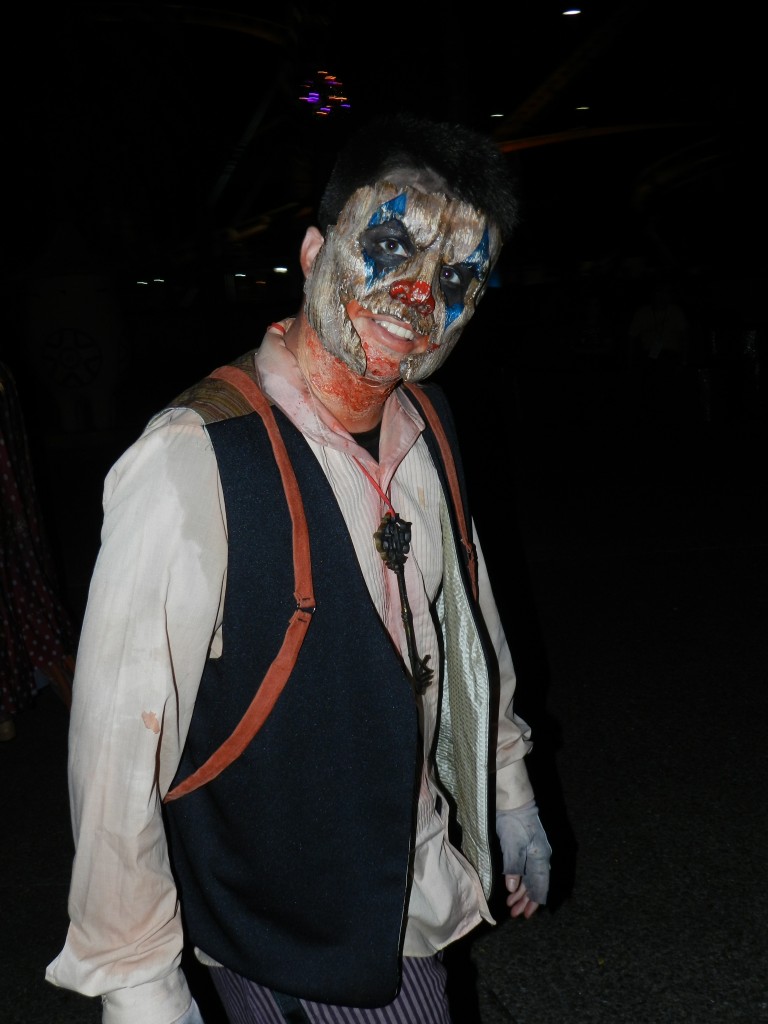 What are Busch Gardens Tampa Hours?
Busch Gardens usually opens at 10:00 a.m. and closes at 6:00 p.m.; however, during the peak summer days the park may be open until midnight.
Hipster Power Tip: Remember when planning your trip, always check the park's website or mobile app for the current hours and wait times.
What should I pack for Busch Gardens Howl-O-Scream?
Breathable Clothing
Small Umbrella
Water
Hand Sanitizer
Phone
You can get the full Theme Park packing checklist here!
When is the best time to visit Howl-O-Scream?
The best time to attend Howl-O-Scream is during the first few opening weeks of the event.
You can read the full Howl-O-Scream guide here!
Final Thoughts on Your Howl-O-Scream Tickets
You're really going to have a great time, so try not to stress too much and enjoy the chilling frights of Busch Gardens' Howl-O-Scream!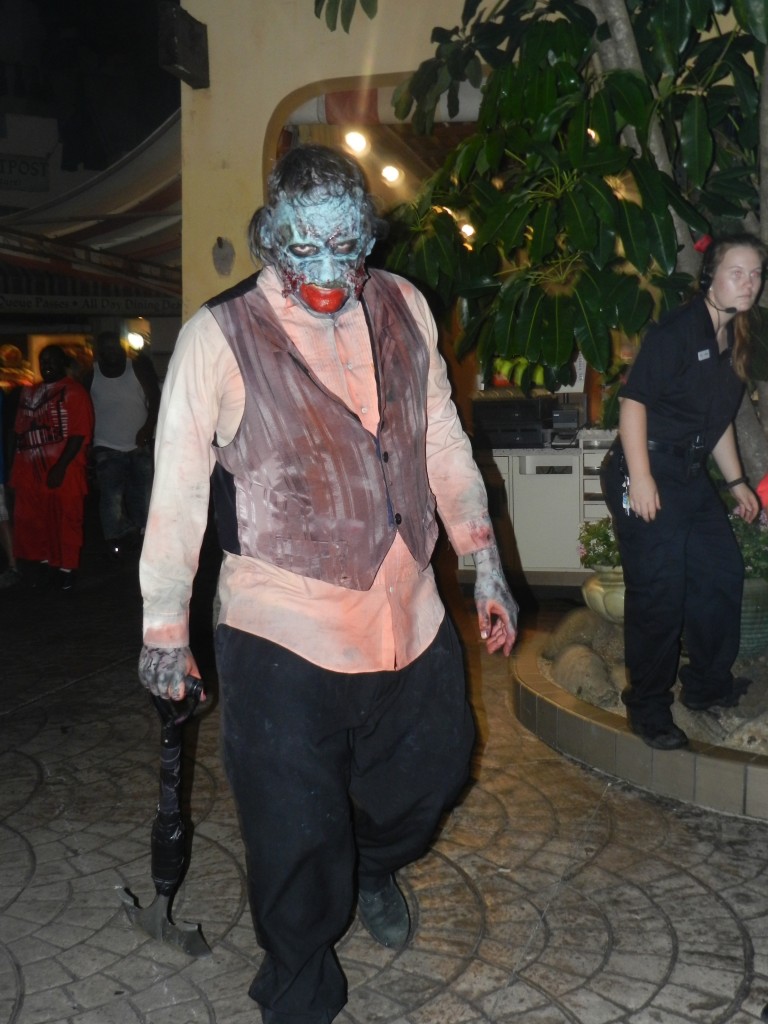 I hope this Howl-O-Scream Survival Guide helped you prepare for this year's event. Remember that it is one of ThemeParkHipster's favorite fall Florida event.
Let me know what your favorite Howl-O-Scream maze is of all time in the comments section below.
Thanks for Listening!
To share your thoughts:
To help out the show:
Leave an honest review on iTunes. Your ratings and reviews really help and I read each one.
Subscribe on iTunes.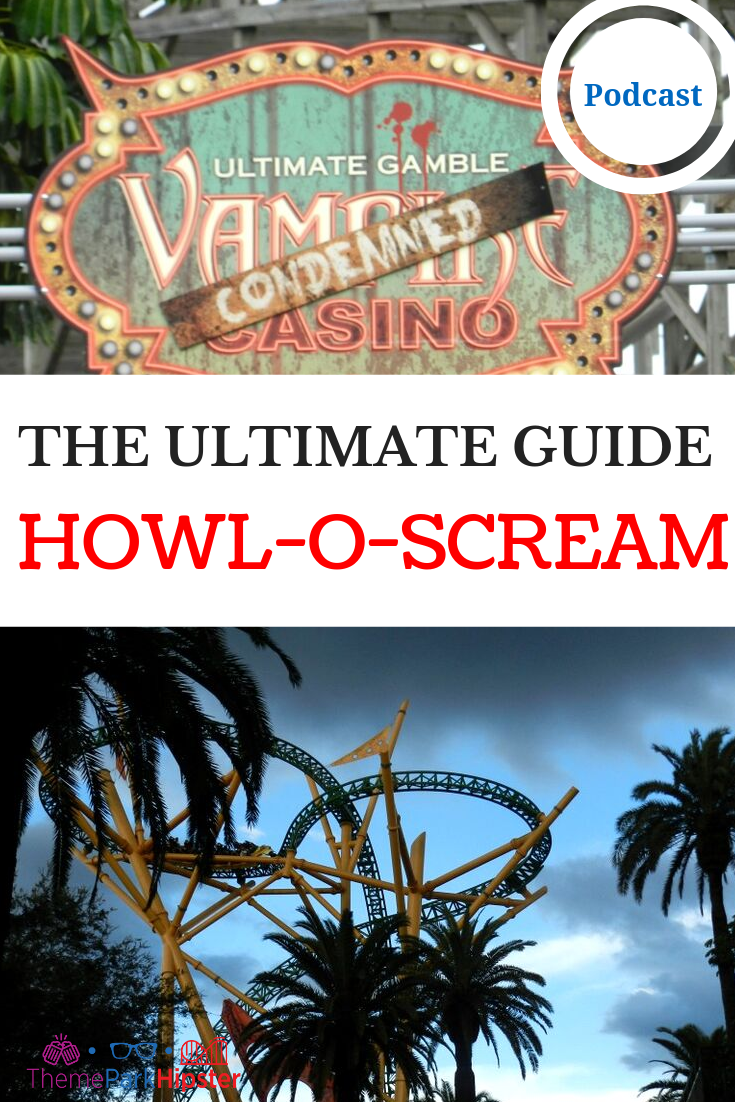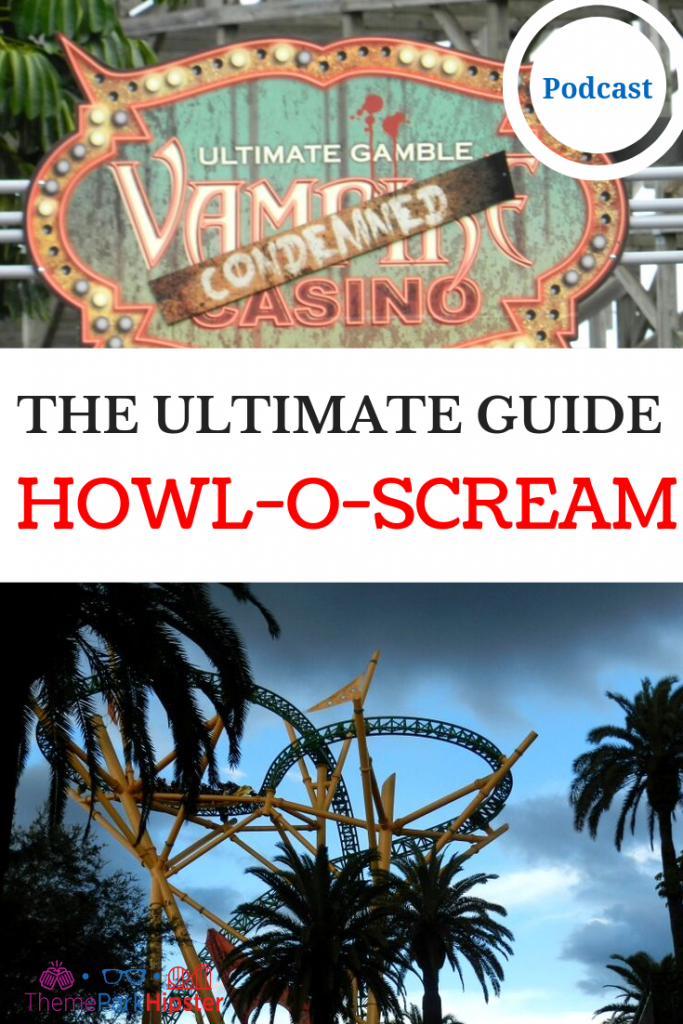 If you enjoyed this article, then you'll love these:
Until next time, Happy Park Hopping Hipsters!
NikkyJ
(Original date September 16, 2016/Updated August 24, 2022)