The spooky season is upon us, and it is no secret that celebrating all things Halloween at Disney is one of the highlights of the year.
Running from August 11th through October 31st, Halloween is the longest "season" at Walt Disney World.
With so many things happening across the resort, we've lined up the top 10 "must do's" so you don't miss a thing. 
Are you ready for a spooktacular time? Let's get started!
THIS POST MAY CONTAIN AFFILIATE LINKS. PLEASE READ MY DISCLOSURE FOR MORE INFO. Which means if you click on certain links, I may receive a small commission at no additional charge to you.
1. Enjoy the Halloween Festivities at Fort Wilderness Campground (2023 Details Pending)
The "Return to Sleepy Hollow" at Disney's Fort Wilderness Resort & Campground is one of the coolest Disney Halloween experiences on property.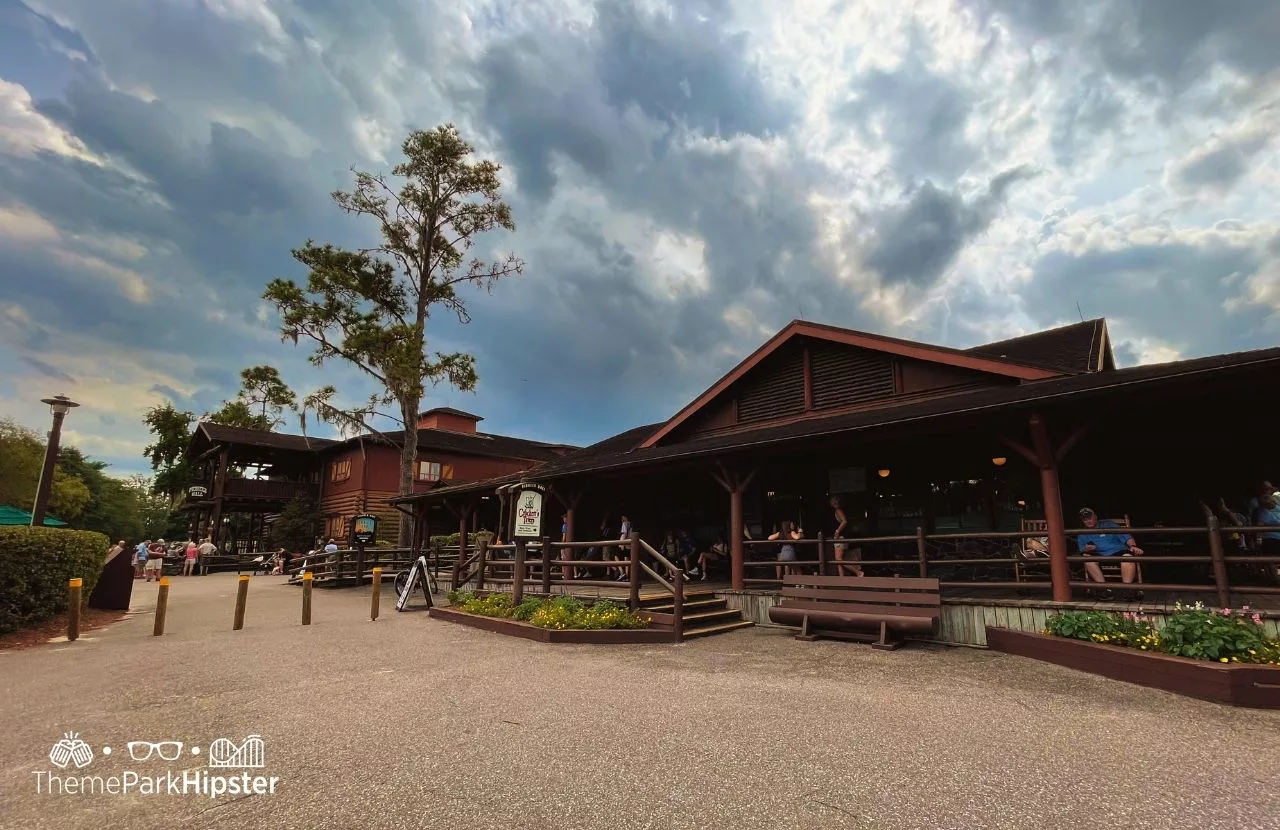 If you haven't been, it's definitely a must-do! 
So what exactly is Return to Sleepy Hollow?
You'll enjoy quite a few things such as:
A group viewing of the 1949 animated classic film the Legend of Sleepy Hollow inside the resort's Tri-Circle-D Ranch stables (so awesome!)
An after-movie dessert party which includes Halloween-themed snacks and desserts
You may even get an up close and personal encounter with the Headless Horseman!
The only other time you see him is at the start of the Boo-To-You Parade if you attend Mickey's Not-So-Scary Halloween Party. So, it's a unique opportunity for sure!
If you can't make it out to this event, you can enjoy the over-the-top spooky Disney Halloween decorations that the RVers present on their piece of real estate at the campground.
ORDER NOW to secure your Walt Disney World theme park ticket! GET MY TICKETS.
2. Create Your Own Halloween Foodie Tour Across Walt Disney World Resort
Who doesn't love a tasty Disney Halloween treat?! Find scrumptious options across the Walt Disney World Resort made to satisfy any sweet tooth. 
Disney releases seasonal foodie guides with specialty themed treats. Use these to create your own foodie tour and enjoy the limited-time offerings. 
The options are endless and the snacks are worth the extra effort to get them!
As of this writing, the only foodie guide that has been released is for Magic Kingdom / Mickey's Not-So-Scary Halloween Party.
As the Fall season draws closer, foodie guides will be shared for the remaining parks and resorts. Stay tuned!
3. Have Fun at Mickey's Not-So-Scary Halloween Party
Mickey's Not-So-Scary Halloween Party (MNSSHP) is returning this year in all its ghoulish glory!
After a 2-year hiatus and an After Hours version offered in 2021, Disney fans are delighted this popular event we know and love is back!
MNSSHP kicks off on August 11th, the first of 38 party dates scheduled this year! 
Celebrate a Disney Halloween with special entertainment like the "Boo-to-You" Parade, Hocus Pocus Villains Spelltacular stage show, trick-or-treating throughout Magic Kingdom, and the Disney's Not-So-Spooky Spectacular fireworks show. 
You'll also find lots of characters out in the park wearing their favorite Halloween costumes – and you're even encouraged to wear one, too! It's fun for all ages!
Get your Mickey's Not-So-Scary Halloween Party Tickets TODAY!
4. Go on a Scavenger Hunt with Pluto's Pumpkin Pursuit at EPCOT
Gather the whole family and join in on a very special pumpkin hunt at EPCOT!
Pluto's Pumpkin Pursuit will be available at EPCOT from September 29th to October 31st (or while supplies last).
Similar to other seasonal scavenger hunts, with the purchase of a map and stickers, you can search around EPCOT to look for hidden decorative Disney character themed pumpkins.
Find them all and receive a special keepsake item.
5. Enjoy the Fall at Disney Springs
Throughout September and October, you'll find "Fall at Disney Springs," which features seasonal decorations, photo backdrops, entertainment, and treats.
Be sure to grab a "passport" similar to those provided during EPCOT's festivals, highlighting all the food and treat options available throughout Disney Springs!
6. Get Your Favorite Disney Halloween Merchandise
Guests visiting Walt Disney World have an array of Halloween-themed merchandise to choose from when selecting a trip souvenir!
Mickey pumpkins, themed popcorn buckets (always SUPER popular and often sell out quickly), spirit jerseys, Mickey Halloween ears, and a variety of other boo-tiful options will be available at the parks, resorts and select locations in Disney Springs.
Don't forget to peruse shopDisney.com, too! I've already seen Disney Halloween merchandise pop-up on the website! Shop early!
You can find more Disney Halloween merchandise here!
7. Do a Halloween Resort Bar Crawl
There are a variety of specialty and limited-time food and drink options scattered all across the Walt Disney World Resort.
Use the foodie guides (mentioned earlier) and plan a resort bar crawl!
Hop on the monorail or Skyliner and visit the resorts to give some of those treats and drinks a try.
Add a little frightful flair and wear your favorite Disney Halloween shirt and ears to help get into the spooky spirit!
8. Enjoy Special Halloween Events at the Disney Resorts
Many of the Disney resorts will have some type of complimentary Halloween activities for Guests on Halloween day that may include:
So, be sure to check with the Front Desk of your Disney Resort for more details.
9. Take Lots of Photos of the Halloween Decor
The Disney Halloween decor is festive, super pretty and provides a beautiful backdrop for any photo. You'll find the most photo opportunities at Magic Kingdom.
While there are some cute and unique photo ops in Disney Springs, most of "Halloween" is confined to Magic Kingdom.
Mickey pumpkin wreaths adorn the lampposts up and down Main Street U.S.A., the Town Square and in front of Cinderella Castle.
There are also Fall-colored buntings are draped perfectly on all the Main Street facades and stores, and carved Mickey pumpkins line the second level of the storefronts. 
Take advantage of these backdrops, perhaps theme your park attire to fit the harvest vibe, strike your favorite pose and say cheese!
10. Enjoy Multiple Spooky Rides on the Haunted Mansion and the Twilight Zone Tower of Terror
Unless you are attending Mickey's Not-So-Scary Halloween Party where you'll find Halloween overlays on Pirates of the Caribbean, Monsters Inc. Laugh Floor, Mad Tea Party and Space Mountain, you won't find any others across Walt Disney World.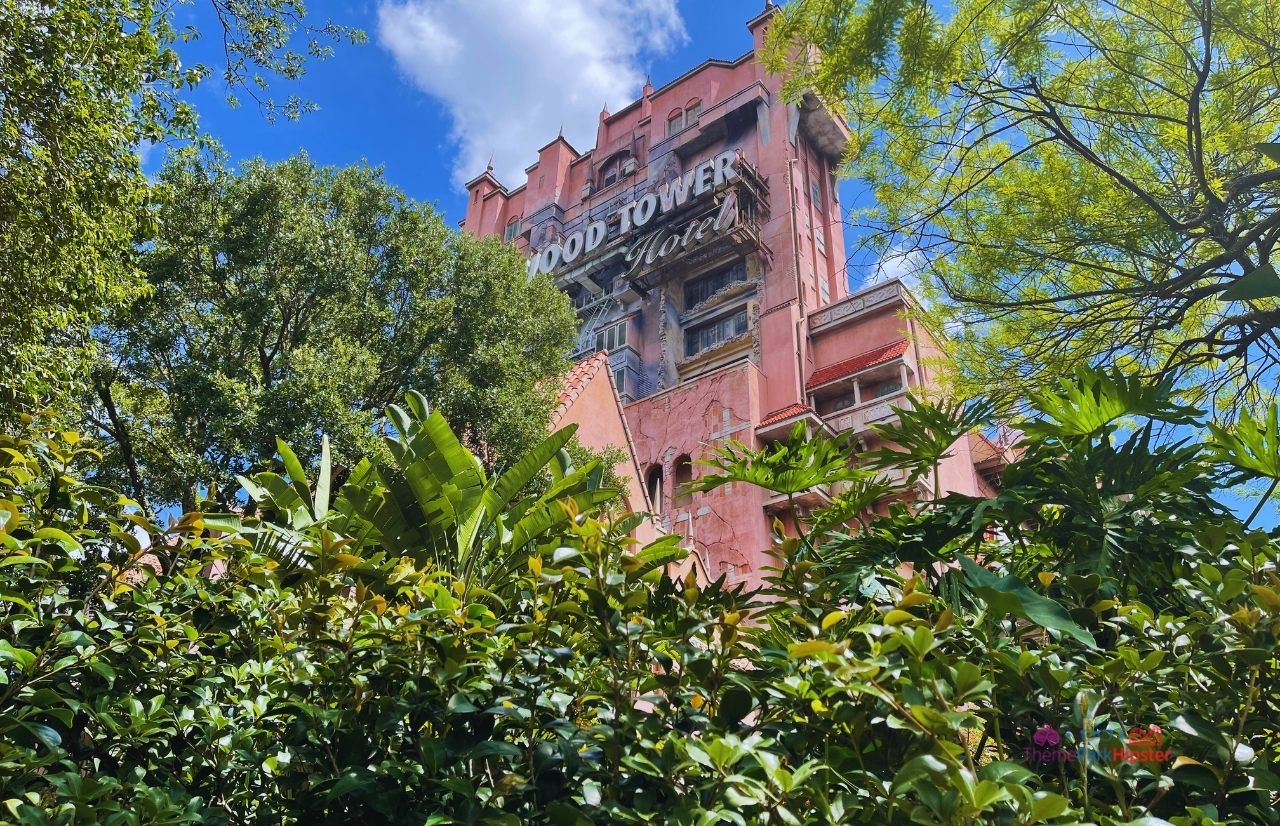 There are however two very iconic attractions that depict spooky vibes and inspire creepy stories: Twilight Zone Tower of Terror in Hollywood Studios and Haunted Mansion in Magic Kingdom.
While these are not "Halloween" attractions per se, they do fit in perfectly with the haunted theme!
Ready to start planning your next Disney World vacation? Listen to the latest podcast episode on Apple or on your non-Apple device now!
My Final Thoughts on the Best Things to Do for Halloween at Disney World
As you can see, you can create your own perfect Disney Halloween experience by using some of the items on this list to kick start your spooky vacation.
Now it's your turn, what's your favorite thing to do at Disney for Halloween? Let us know in the comments section below.
Until next time, Happy Park Hopping Hipsters!
UP NEXT: 31 BEST Disney Halloween Movies (MUST WATCH IN THIS ORDER)
(Original Article Date: August 10, 2022/Updated by the Editor on July 19, 2023)