Are you ready to dive deep into the mysteries of Dr. Oddfellow at Halloween Horror Nights?
Fans of HHN in Orlando has been blessed with the ability to see phenomenal icons for the event in past years.
Icons are considered the headlining character for the event as a whole.
Each has a rich connection to Halloween Horror Nights (HHN) storylines and have their own fascinating and creative backstories, crafted by the incomparable Universal Creative team.
One very little known one, until this year, is Dr. Oddfellow.
He played a big part in the backstory of another icon's story, which you can read up on here.
Today, I will be diving into the fascinating backstory of Halloween Horror Night's first black icon and why he lives up to the title of "Icon" for this year's event.
THIS POST MAY CONTAIN AFFILIATE LINKS. PLEASE READ MY DISCLOSURE FOR MORE INFO. Which means if you click on certain links, I may receive a small commission at no additional charge to you.
History of Dr. Oddfellow with Halloween Horror Nights
Dr. Rich Oddfellow actually first appeared at the same time as Jack the Clown aka Jack Schmidt. This may surprise you if you're a longtime fan of the Halloween Horror Nights lore.
If you recall from our piece about Jack, he was part of Oddfellow's traveling carnival and ultimately played a key part in the transformation of Jack becoming an immortal, evil terror.
But with Oddfellow now stepping up to the plate as an icon for Halloween Horror Nights 32, it's time I dive a bit more into his backstory as well as Jack the Clown.
Oddfellow first technically appeared in The Fearhouse haunted maze in 2000 at Halloween Horror Nights 10.
Jack's enemy built it and it was filled with insane clowns.
It was reused again in 2003 but this time in 3D and in a different location than the first time. However, Dr. Oddfellow would not make his return until this year.
Get your discounted HHN Tickets on Groupon TODAY!
The Birth of Dr. Oddfellow
Oddfellow's main motivation was to harness the power of the zodiac. In short, he was an astrology girlie.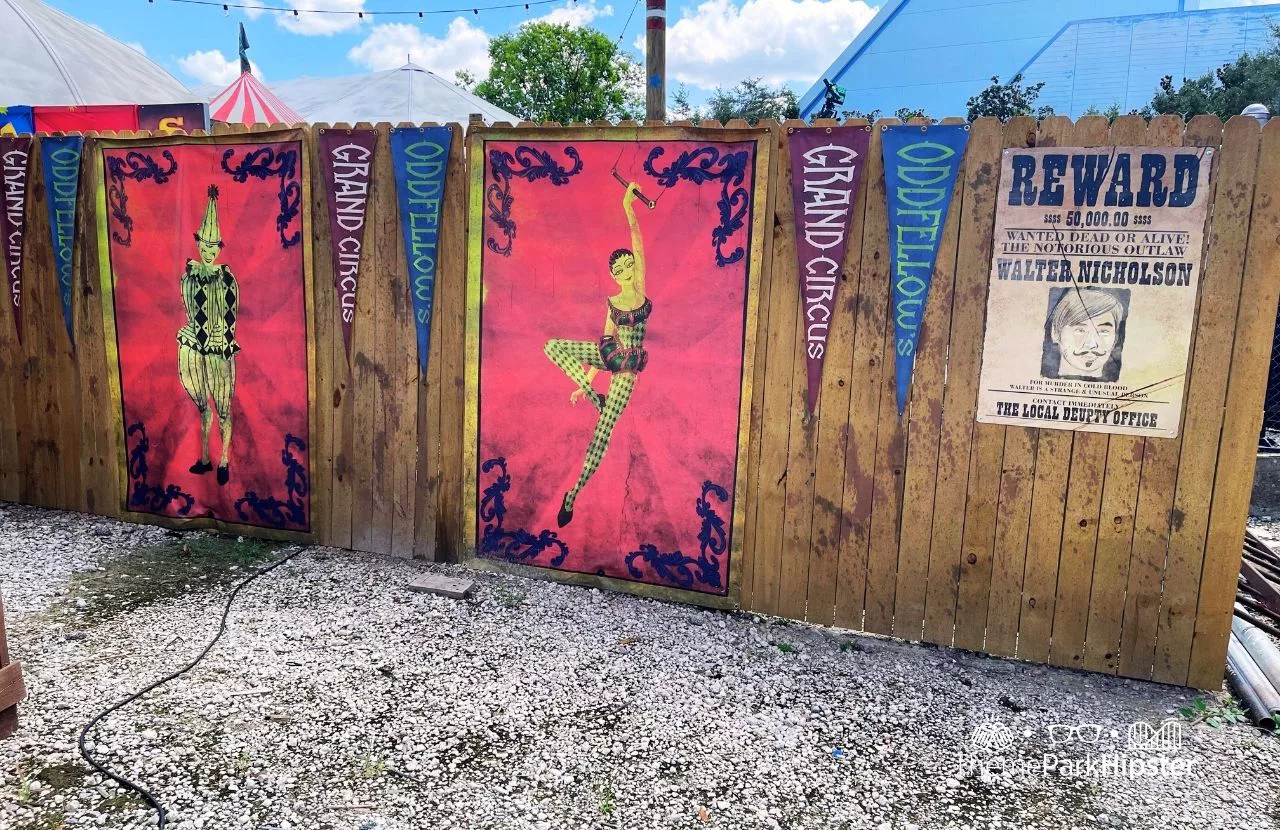 He went so far as to draw symbols on his face in attempts to gain their power and ultimately become immortal.
Jungle of Doom
Dr. Oddfellow explored the Jungle of Doom in the 1920s in his quest to harness the zodiac.
It was here he found a crystal skull (no not that one, a different one) in an acient temple that gave him mysterious powers. In response, he transformed the plant life in strange creatures.
It is said that the skull lays atop of his cane as a main source of power amongst others.
The Original Carnival of Carnage
In 1939, during the height of the dustbowl, he set up a carnival in a small midwestern town.
It was here where he mutilated many of the townsfolk and even some of his own carnies, turning them into ghastly versions of the zodiac.
His dog, Craver, finished off what was left and he removed any trace of the carnival and created zodiac symbols all about his carnival.
This gave him further power, finally allowing him to achieve the zodiac and immortality with it.
Dr. Oddfellow vs Jack the Clown
The carnival days was around the time Dr. Oddfellow took out Jack the Clown and in turn made Jack immortal as well.
This would then craft an eternal enemy of Dr. Oddfellow.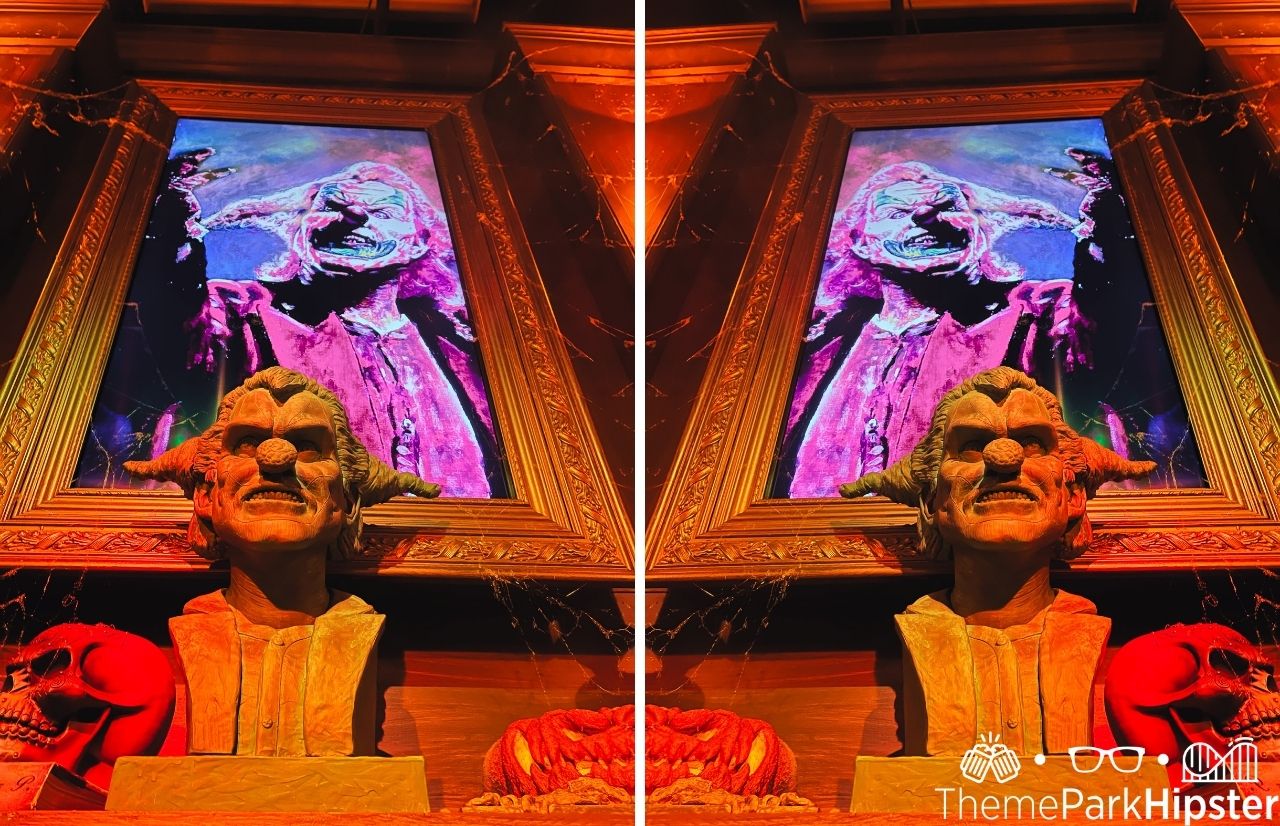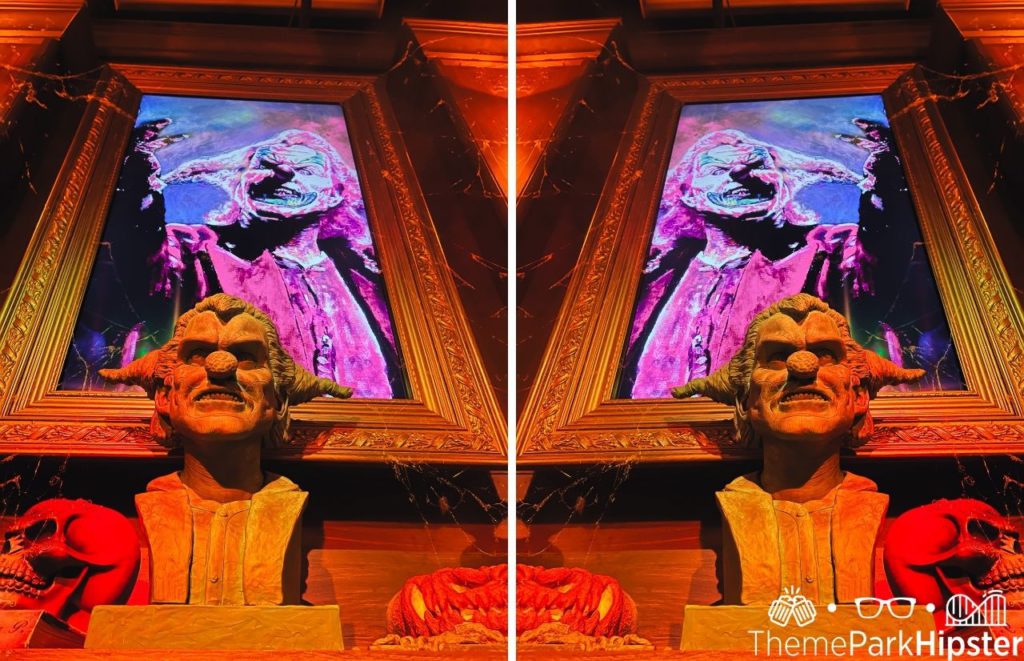 Craver, the dog, saved Oddfellow from Jack's attack but nonetheless, events happened as they did.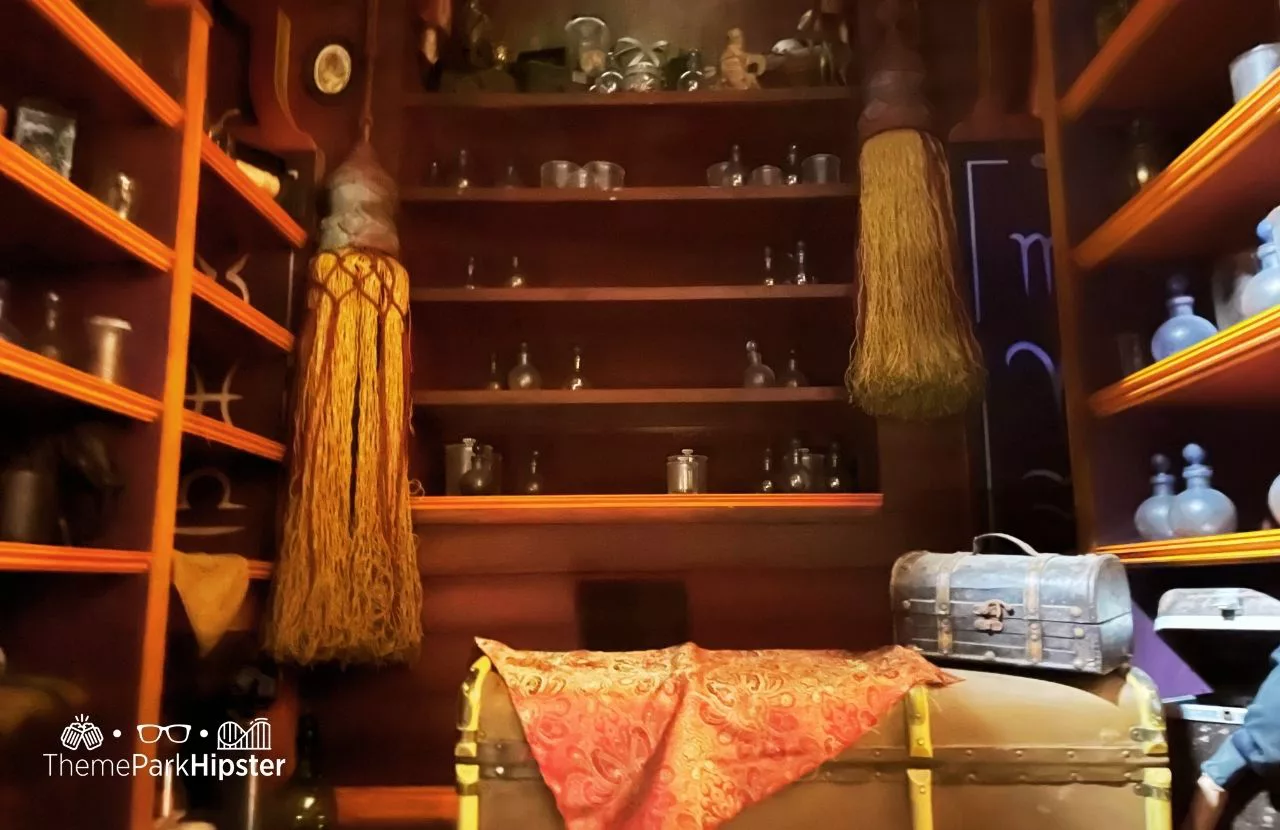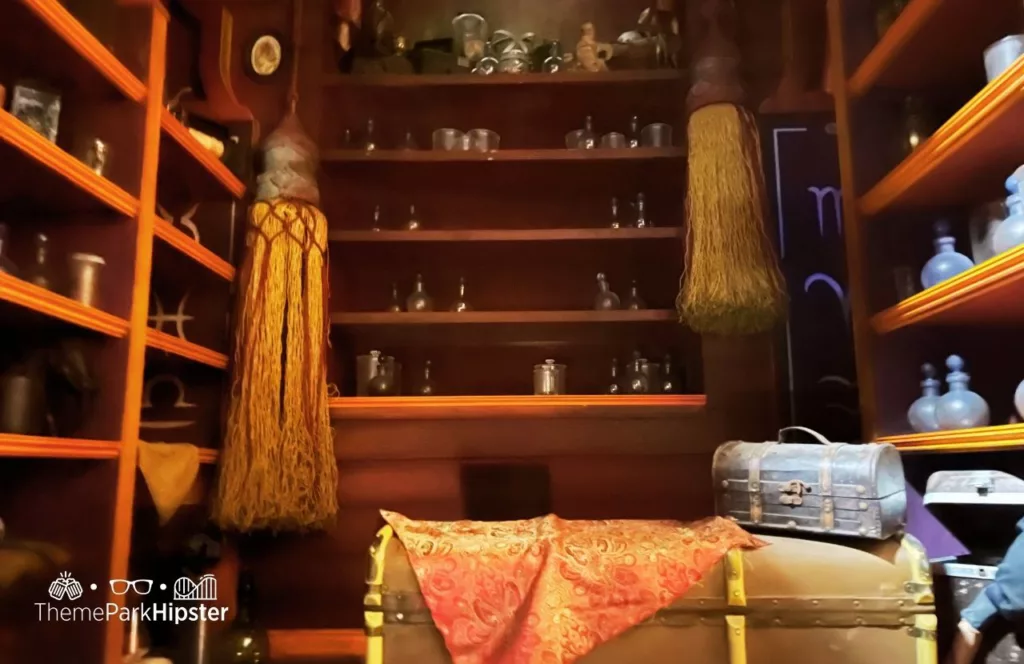 When he did destroy Jack again in a 2007 meetup, Dr. Oddfellow was cast off into a dark dimension for 16 years. But we will come back to this.
Shipyard 32
1940 arrived and Dr. Oddfellow decided to ship off a crate to his warehouse located in San Fransisco, California at a shipping yard.
The crate, of course, had the zodiac on it, and in it was unimaginable creatures.
They would escape, taking out all of the shipyard workers and causing mad chaos throughout.
Vamp 69: Dr. Oddfellow vs Vampires
Twenty-one years later, Dr. Oddfellow would go on to disguise himself as Earlow Wolfe, a vampire.
He wanted in with a group of vampires and told them he was a vampire whose circus was attacked by vampires in 1938, a year before the events with Jack the Clown.
Dr. Oddfellow was able to fool the vampire council and joined in 1968 onto it.
He stood up to a fellow vampire council member, Olatto, and demanded that he allow the vampires to feed in a frenzy wherever they wanted and whoever they wanted.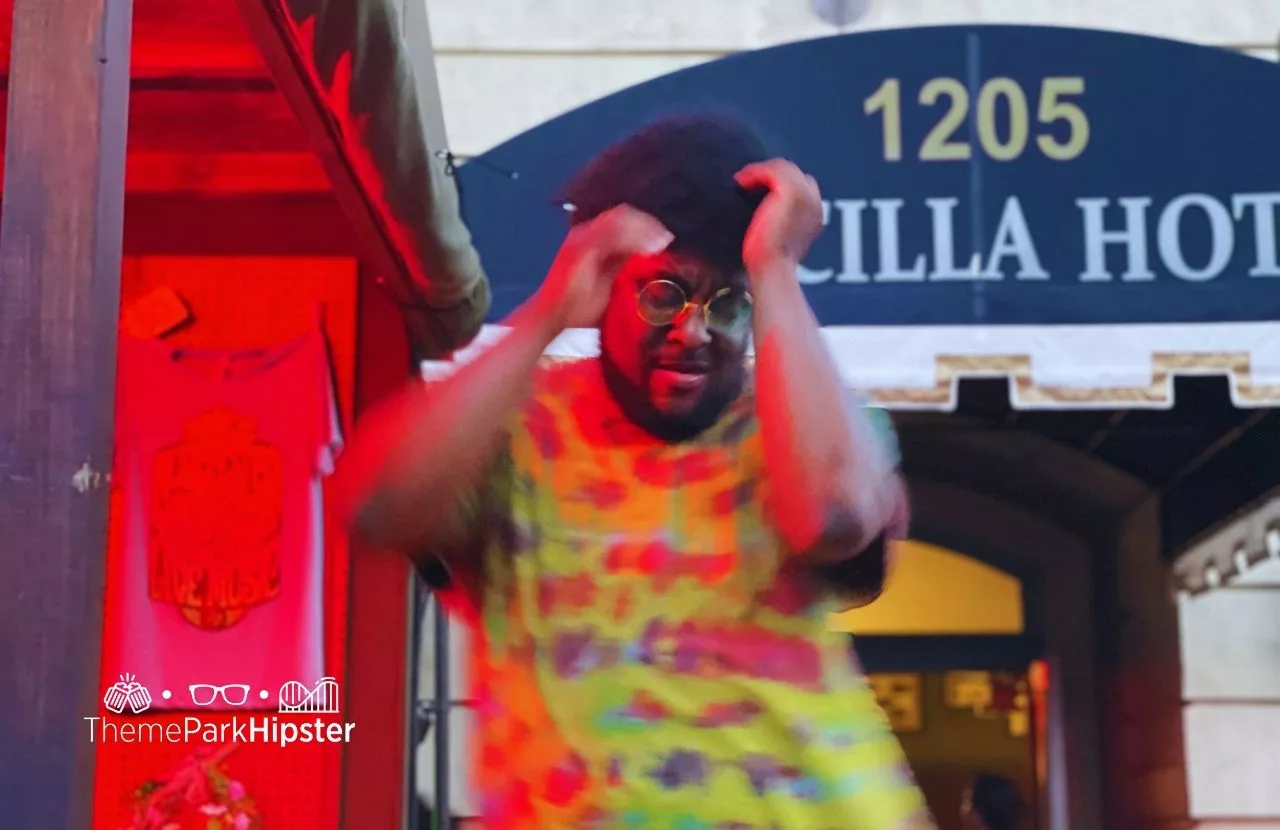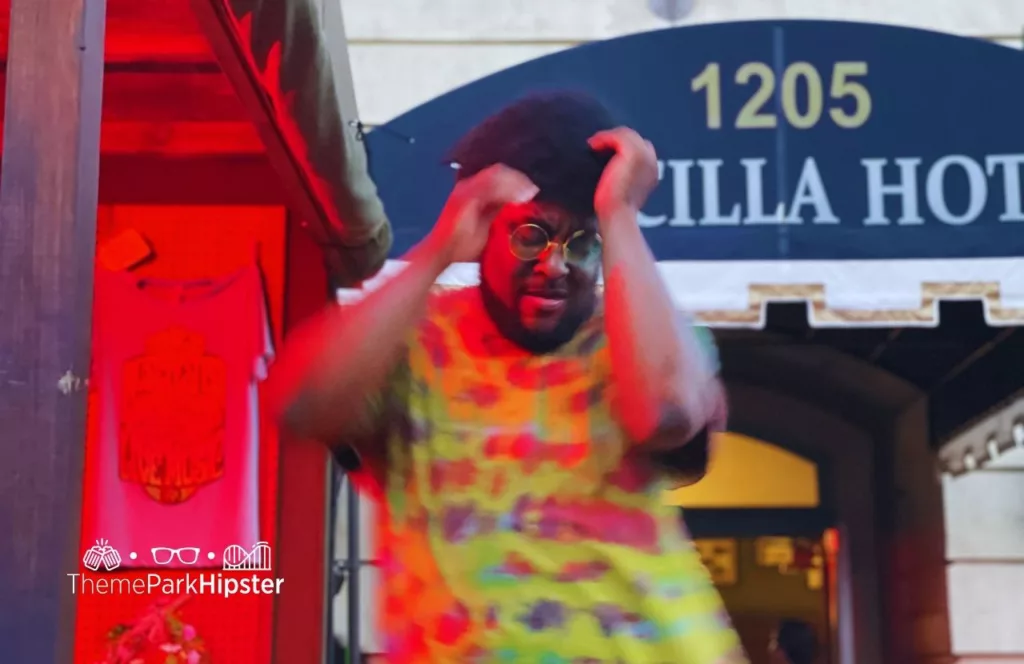 It was said that the zodiac glowed briefly on his forehead and disappeared.
The folklore goes on to say that he sacrificed Olatto to the zodiac to gain control, using his blood to increase it over vampires.
In 1969, the vampire hoarde was unleashed onto a music festival in a small town in Upstate New York, laying death and destruction in his path.
Dr. Oddfellow Returns to Halloween Horror Nights
In 2023, Oddfellow would at long last escape the dark dimension thanks to the powers gained from destroying Olatto.
He would find and reclaim his cane of souls, topped with the crystal skull from the Jungle of Doom and decided to announce publicly that he would give immortality to anyone who wished to have it.
Dr. Oddfellow achieved this by showing victims images of fear, breaking their contact with the mortal world.
Because the curious would not be able to resist this kind of opportunity, it would allow him to quickly grow a legion of followers.
Watch: New to Halloween Horror Nights? Don't Go Without Knowing These 15 Tips!
Where to Find Dr. Oddfellow at HHN 32
This year you can find this demented, yet enticing new HHN Icon throughout the event in places such as the:
Dr. Oddfellow – Twisted Origins: You'll love this HHN house as it takes you on a journey through the madness of Oddfellow's circus. Jack even makes an appearance in this house.
Jungle of Doom: Expedition Horror: Look for the younger version of Dr. Oddfellow before he transformed into an evil being of terror…
Vamp '69: Summer of Blood: Look for Dr. Oddfellow who's disguised as Earlow Wolfe that looks very similar to Jimmy Hendrix…
Dr. Oddfellow's Collection of Horror: This is where you'll get to see the present day version of Dr. Oddfellow…just don't get sucked into his charming ways…
Something to know about HHN 32 is that you can feel Dr. Oddfellow's presence throughout the whole event with his symbols everywhere to let you know that he's always watching…
Be sure to do the 3-House Unmasking the Horror Tour to get an in-depth story on the life of Dr. Oddfellow through the house: Dr. Oddfellow – Twisted Origins!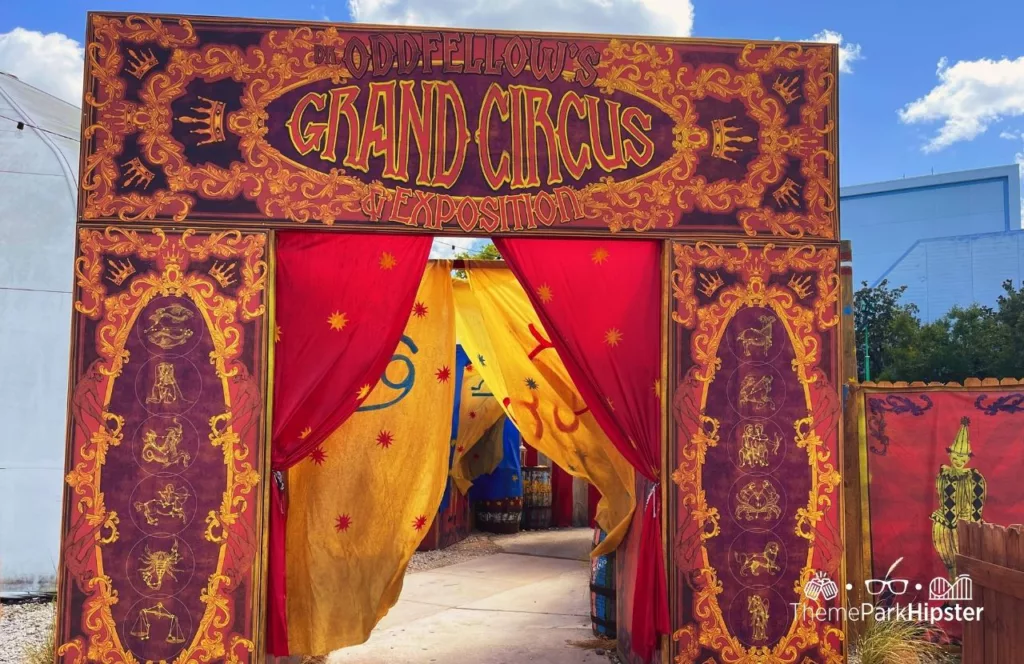 Get your FREE Universal Halloween Horror Nights Vacation Package quote TODAY!
My Final Thoughts on Dr. Oddfellow
It seems once again Michael Aiello, Senior Creative Director and his team at Universal creative has once again achieved another Halloween Horror Nights success.
They have brought a character back to life with a fascinating backstory and as the first black icon in HHN history!
The Team at Universal have managed to be unique and inclusive with one of the most premier haunt events in the country.
Dr. Oddfellow will be a fine addition to the list of HHN icons of years past.
Let us hope Oddfellow's introduction to further creativity and inclusion in the future to come!
What do you think of Dr. Oddfellow and his story? Let us know in the comments section below.
Until next time, Happy Park Hopping Hipsters!