Using Wi-Fi at Universal Orlando Resort
If you are like me, you need to have your phone with you at all times. Look, I get it, some people can go for a day without looking at their screen – but I'm not them!
I enjoy being on social media and being able to share with everyone what big or small adventure I'm going through – and to do that, you need one thing other than a phone: internet access!
There's a place where you are going to have all kinds of adventures, and that's at the Universal Orlando Resort. It's amazing and as big as it is fun. I can't wait to go back!
Here's the thing: you're going to need an internet connection to upload all the amazing pictures you're going to take and, also, to use their mobile app!
You're probably wondering, is there Wi-Fi down at Universal Orlando? Time to find out!
THIS POST MAY CONTAIN AFFILIATE LINKS. PLEASE READ MY DISCLOSURE FOR MORE INFO. Which means if you click on certain links, I may receive a small commission at no additional charge to you.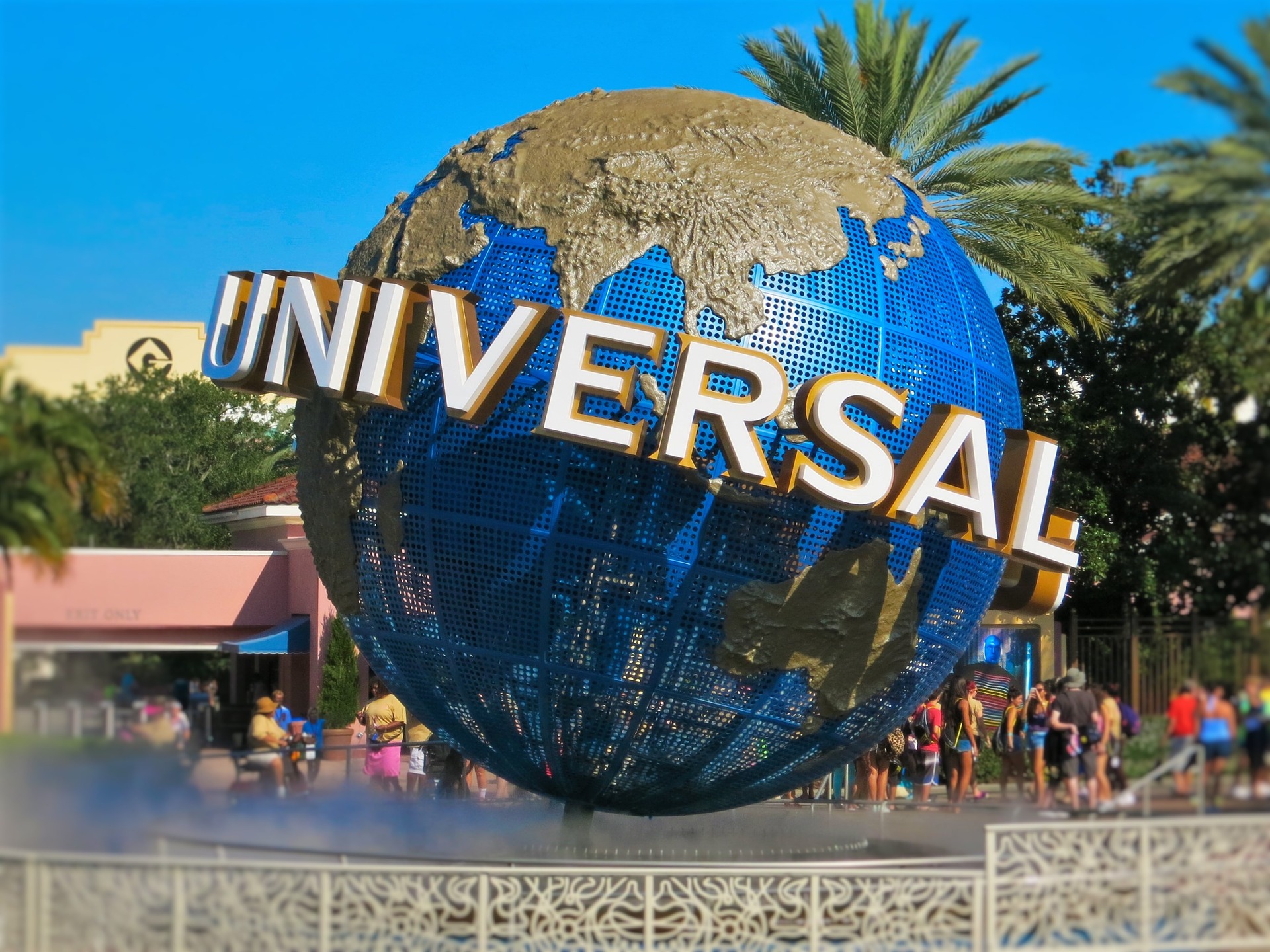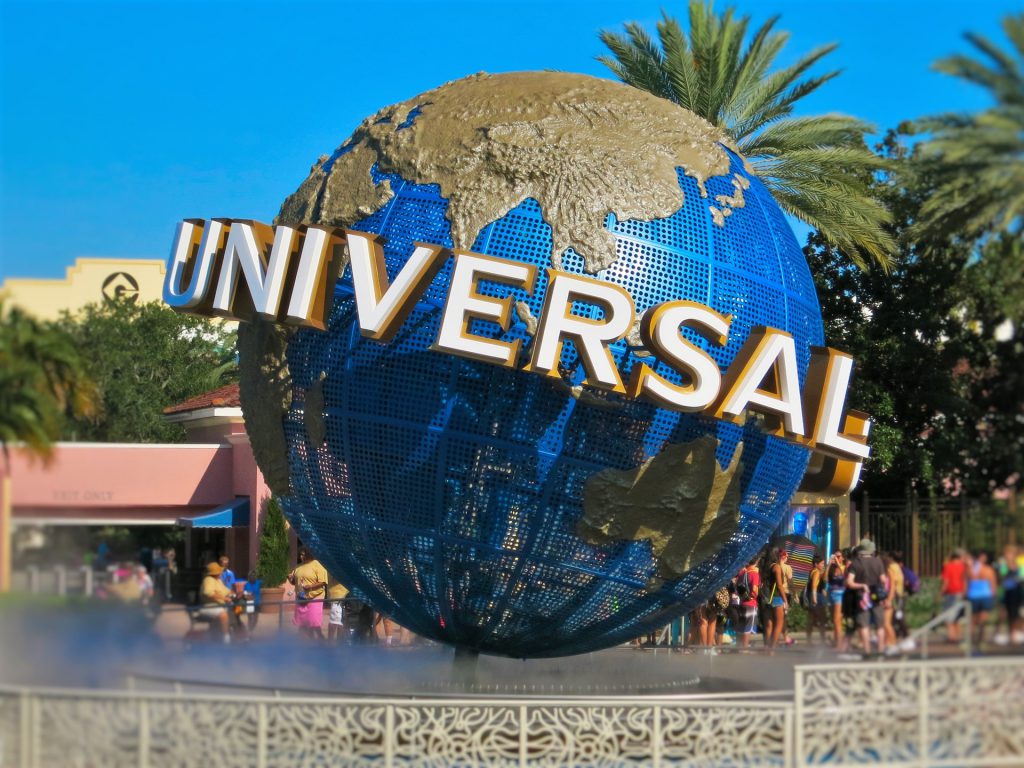 Is there free Wi-Fi at Universal Orlando?
Yes, there is! You can take a deep breath now and stop worrying! Universal offers complimentary Wi-Fi to all its guests.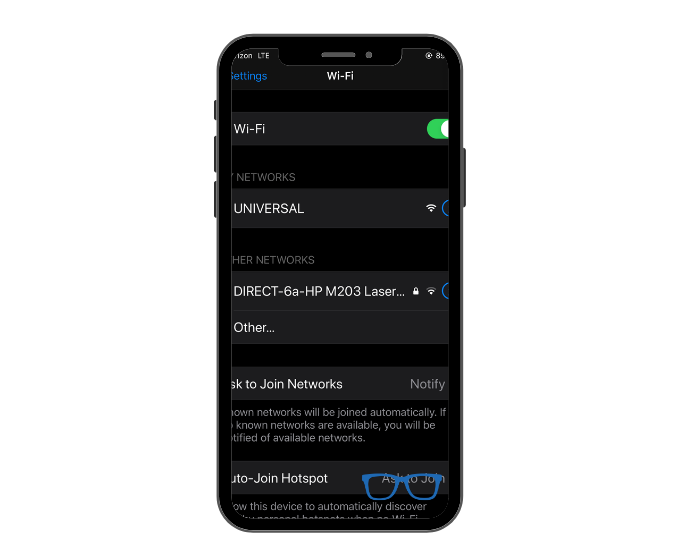 All you have to do is search for the network named "Universal" and log in – it's that easy!
Once you've chosen your new Wi-Fi network, all you have to do is answer whether you are an Xfinity customer or not.
If you're, log-in using your Xfinity account information and you're good to go.
If you're not, don't panic! You have to write down your e-mail and your zip code to gain access.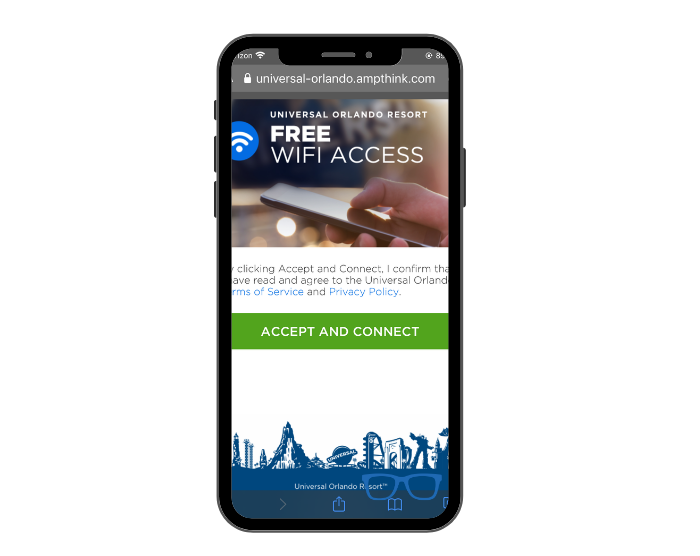 That's it! It's time to enjoy free Wi-Fi!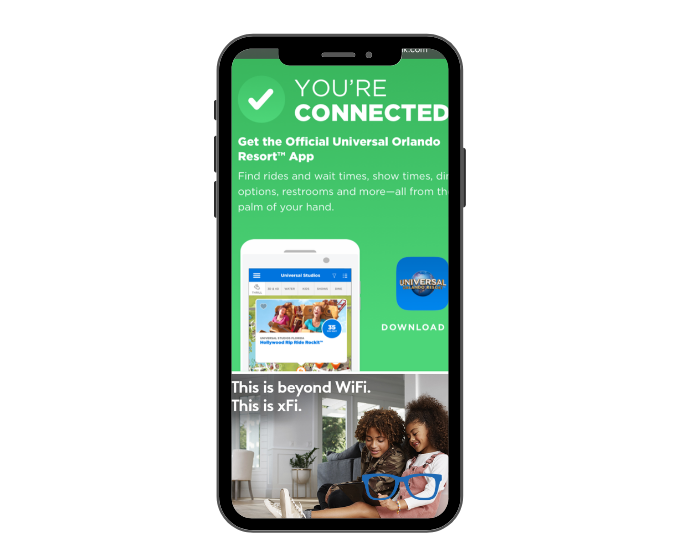 One little thing: the resort is place is huge! You're going to find places where the internet signal is stronger and places where it's weaker, but as long as you keep moving, you'll find the right spot.
Read: 19 Incredible Things to Do at Diagon Alley Universal
I logged in a while ago but my connection expired — what should I do?
Sometimes, you'll log off due to inactivity. Don't worry! All you have to do is look for the same network (the one called "Universal") and log in again.
If you already logged in that day, you won't have to provide your information again. Or if your internet connection is slowing down or suddenly stopped working, keep in mind you might be walking through a low-signal zone.
If that's the case, don't try to log in again. Instead, look for a place with a better signal.
Are there any other internet options available at Universal Orlando?
If you are not an Xfinity customer and don't want to provide your information, you still have options. On my last trip, I didn't see the option to put any information in the Xfinity screen.
However, if it's not like that on your trip, no worries!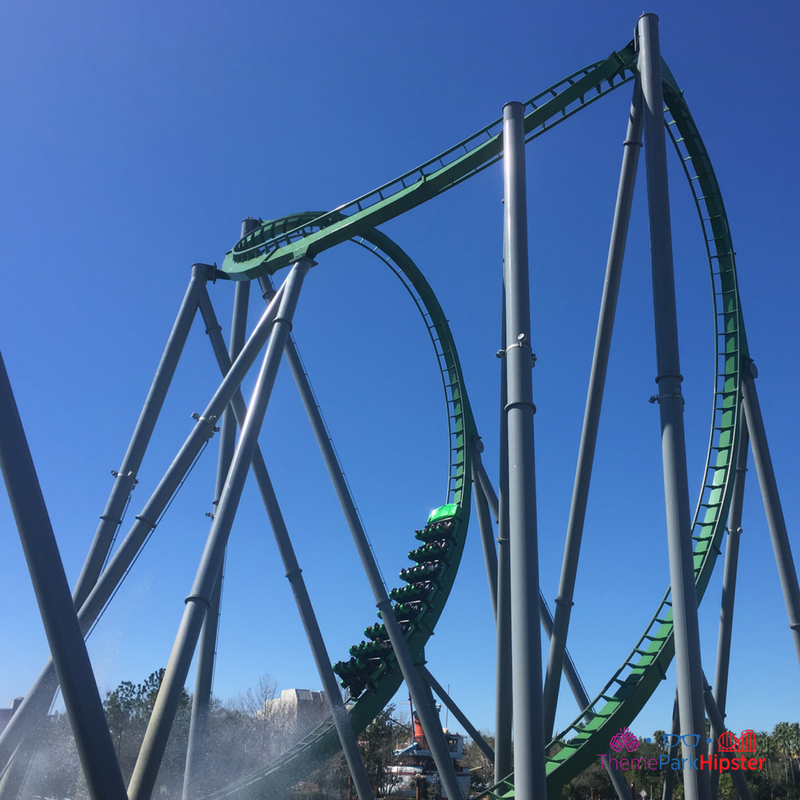 The different Starbucks locations throughout CityWalk, Islands of Adventure, and Universal Studios Florida offer free Wi-Fi to its customers. Some (not all!) restaurants at CityWalk also offer free Wi-Fi.
All you have to do is order something and ask for the password.
It might not be entirely free but you'll get a nice cup of coffee or a good meal to go with your internet access!
I'd highly recommend keeping this idea in mind if your Universal Orlando Wi-Fi connection starts going poorly or if you simply decide to take a break at Starbucks.
Read: 5 Incredible Universal Orlando Packing List Tips
Is there free Wi-Fi at Universal hotels?
If you're staying at one of the many Universal hotels, then good news: there is free internet waiting for you! There's also an option to order a premium connection – but it's only worth it if you're planning to watch or upload HD videos online.
If you are not staying in the hotel, you can still enjoy free internet access if you are in their lobbies or around the pool area.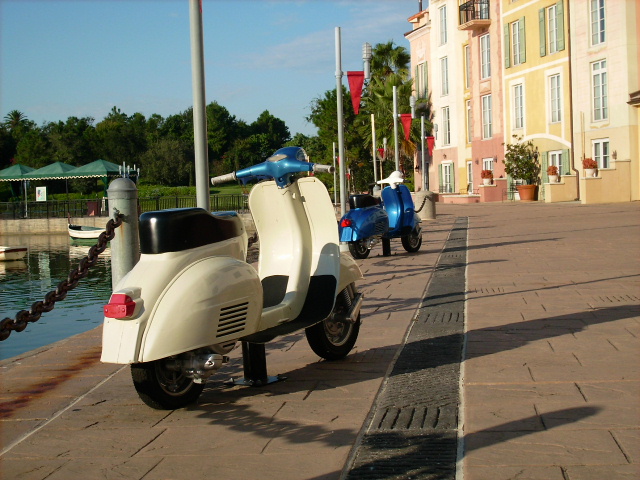 Unfortunately, it's not as good as their standard connection, let alone their premium one – but it's better than no internet!
Read: 25 Amazing Islands of Adventure Tips (for First Timers)
Should I download the Universal mobile app?
Absolutely! I cannot stress this one enough. The Universal mobile app is available for both iOS and Android – and it doesn't matter which one you use, because either way you need this app!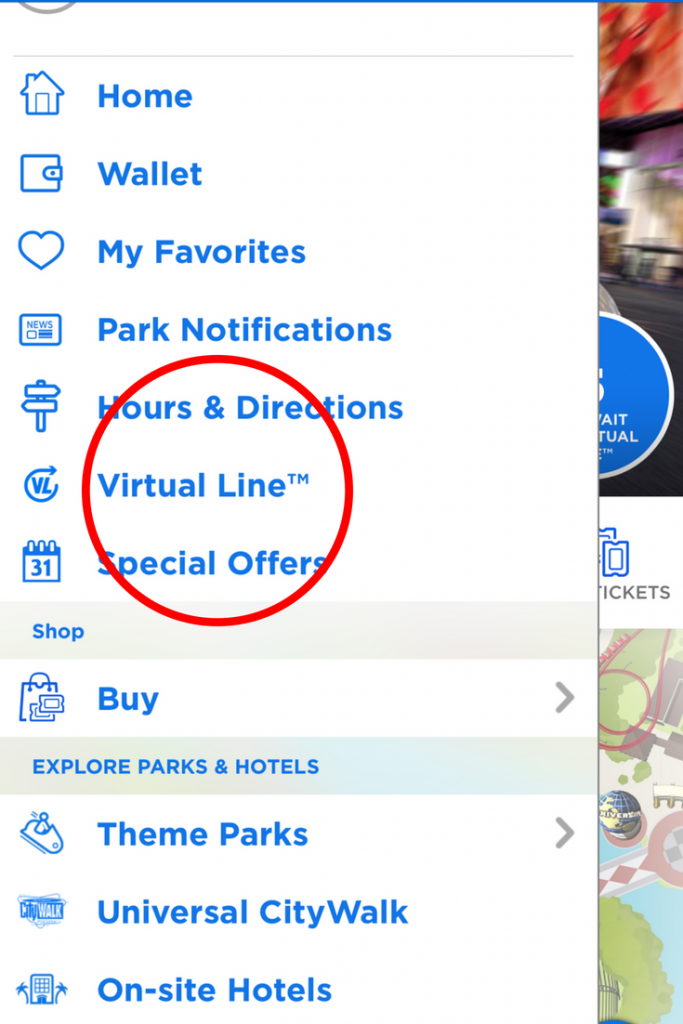 It's a one-stop-shop for all your Universal needs. It'll tell you where to go, notify you about opening and closing hours, and inform you about special offers.
The app also lets you buy tickets, make ride reservations, review attraction wait times and order food from your phone.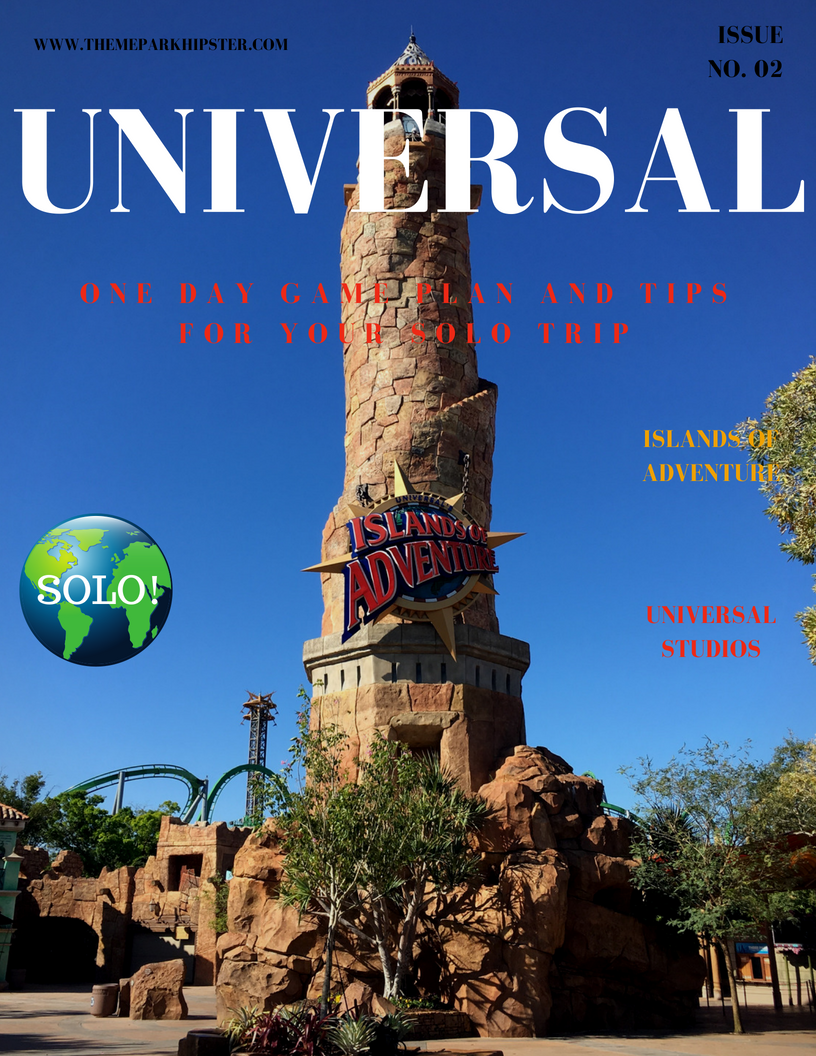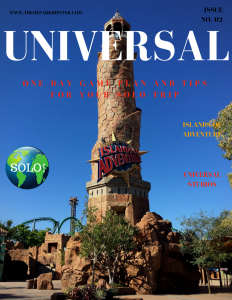 If you're not tech-savvy, don't worry. It's incredibly easy to use – borderline intuitive. I highly recommend downloading it before you get to the park, just in case.
Ready to start planning your next Universal Orlando vacation? Listen to the latest podcast episode on Apple or on your non-Apple device now!
Is there something else I should know about the Universal Orlando Resort?
Yes, there is a little something I should tell you before you go there: get ready to have lots of fun! And take plenty of pictures, you'll want to take with you as many memories from this magical place as you can!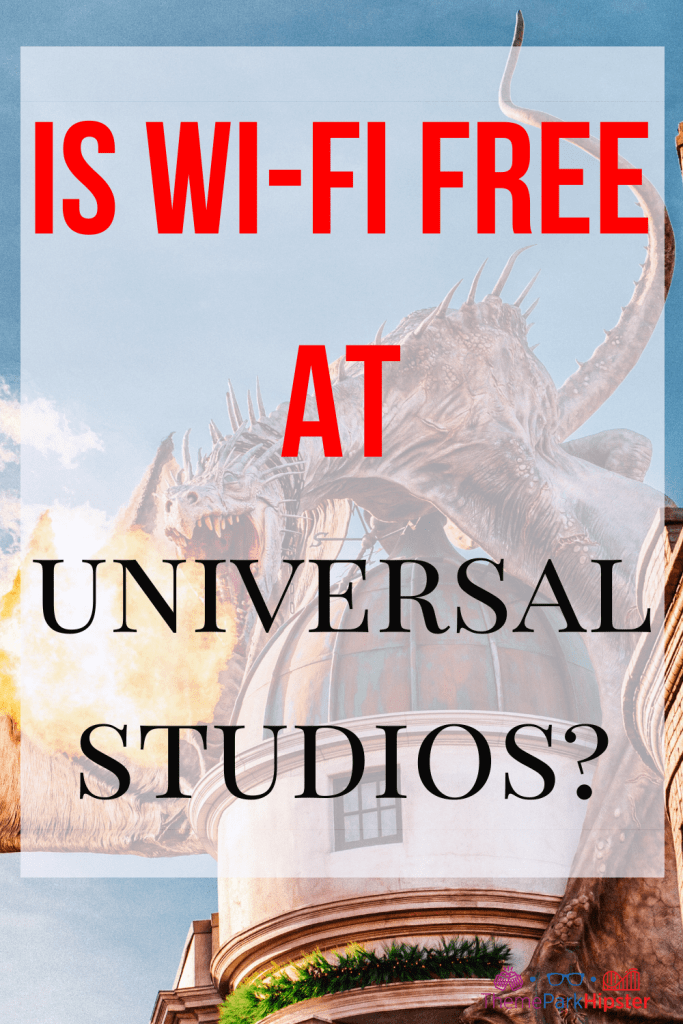 Until next time, Happy Park Hopping Hipsters!
UP NEXT: 19 Amazing Ways to Do Universal Orlando on a Budget
(Original Article Date: September 16, 2014/Updated July 14, 2020)