Far from the maddening crowds and four-lane highways, a California road trip is every traveler's dream. The Golden State is where you go to live the vintage wild west fantasies.
It is full of life and has a lot to offer.
Iconic national parks, sunlit beaches, The Big City, and effervescent nightlife that captures the carefree, sun-kissed lifestyle of the state.
To choose between these options can be dispiriting.
I say, why do it?
THIS POST MAY CONTAIN AFFILIATE LINKS. PLEASE READ MY DISCLOSURE FOR MORE INFO. Which means if you click on certain links, I may receive a small commission at no additional charge to you.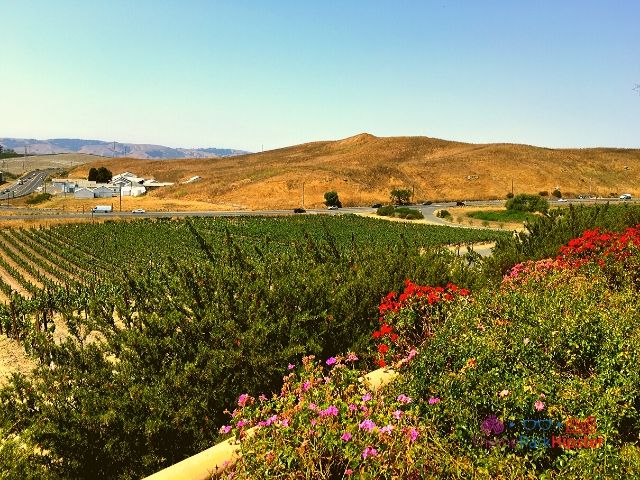 Why not just travel the whole state!
I mean, sure the days will be jam-packed with activities but with the opportunity to travel all of California in 7 days, that's hardly even a price. It is possible and it is fun.
What to Expect on This California Road Trip Guide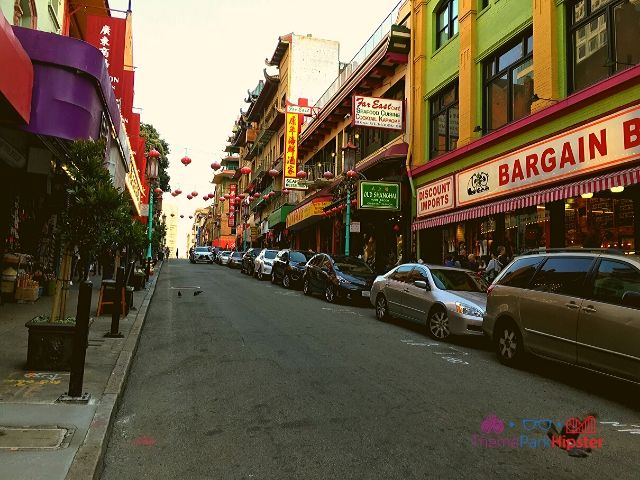 This California road trip itinerary starts in mid-California and moves to the South. If you are looking for warm, sunny weather, look no further.
This guide will take you on a journey through wineries all the way to the world-famous theme parks. Just grab on some snacks and get ready to explore California in 7 days.
7-Day California Road Trip Itinerary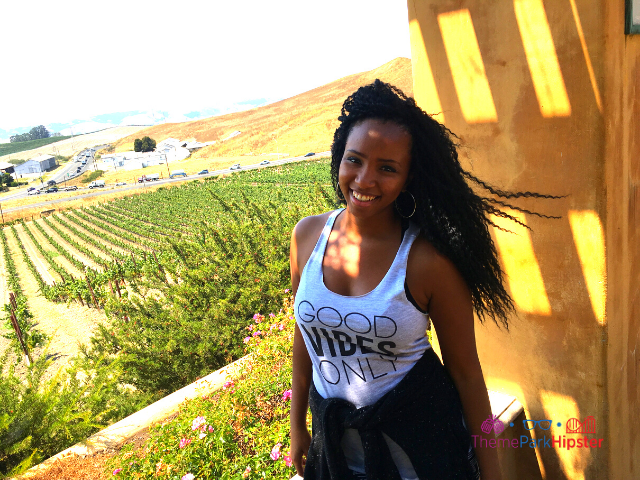 Day 1 – Arrival at San Francisco
When I planned my itinerary, I just knew San Francisco had to be the first stop of my journey. The city believes in an open culture and lets you discover endless possibilities of your mind.
It is safe for solo female travelers and allows them to be themselves. I just couldn't wait to explore all its cool districts and delicious food offered by the city.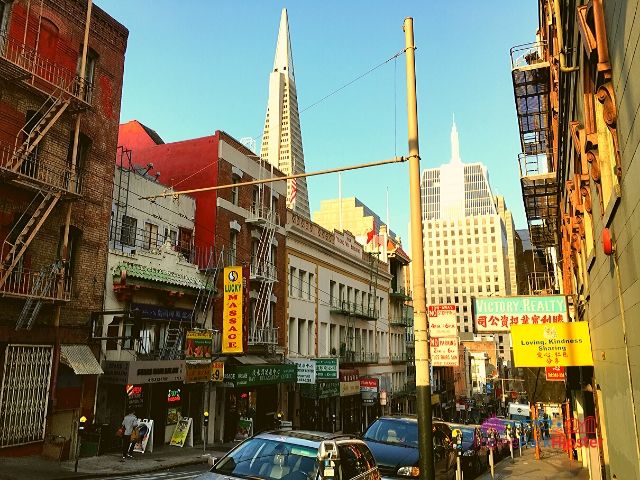 San Francisco is host to iconic man-made structures, museums, parks, beaches, lively neighborhoods, and tons of entertainment options.
You can start with the iconic Golden Gate Bridge and then tour the city in the historic cable car.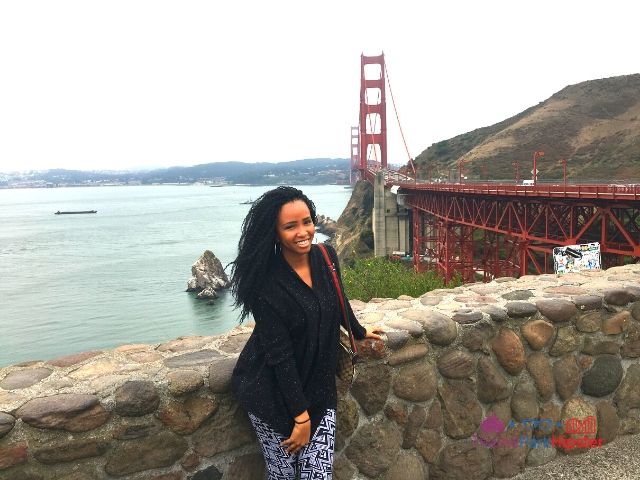 See San Francisco's top attractions, handpicked and packaged together for low cost with a CityPass that includes:
Get your San Francisco CityPass here!
Nightlife in San Francisco
After hours in San Francisco makes for a carefree nightlife. Just head to one (or all) of its neighborhoods.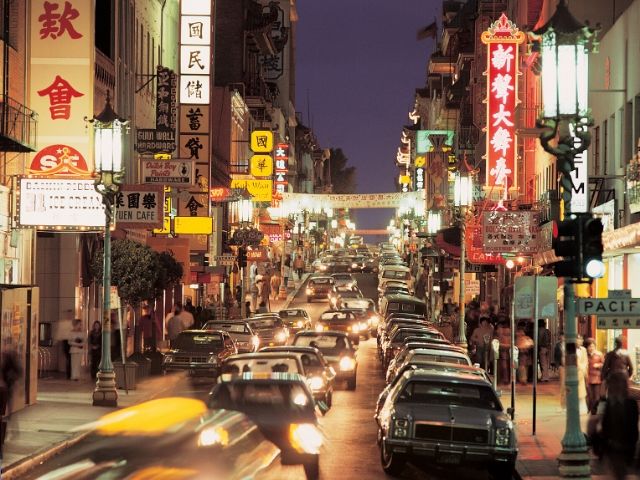 You can rub elbows with the locals at unpretentious bars in the Mission Neighborhood or dance the night away at the clubs in SoMa Neighborhood.
You can also opt for a nightcap in Hayes Valley Neighborhood before heading back to the hotel.
I stayed at The Donatello Hotel, which offered an incredible rooftop view with free wine…
…yes, I did just say free wine! You know how much I love my wine : )
This is where I started my evening before heading out to discover incredible eateries such as Tacorea Burrito Place and CoCo Bang Korean Restaurant.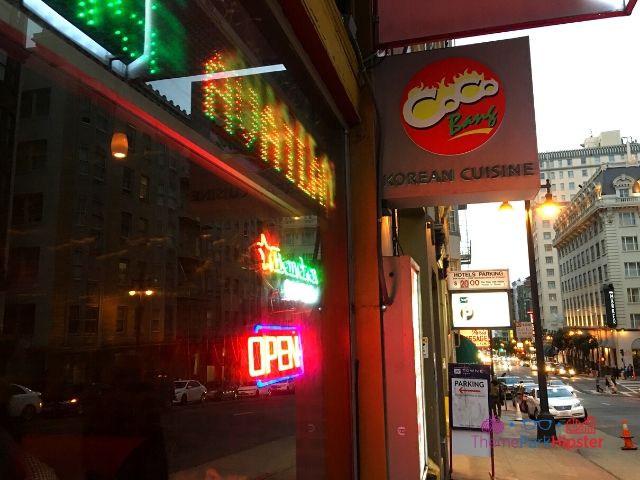 Arrival Tip: San Francisco is one of the most bike-friendly cities in America and it is best to grab an electric bike to cruise around.
If you are covering the grounds in the cable car, make sure to take a seat that faces the bay. Stop at Union Square to relish some delicious cocktails and fresh oysters.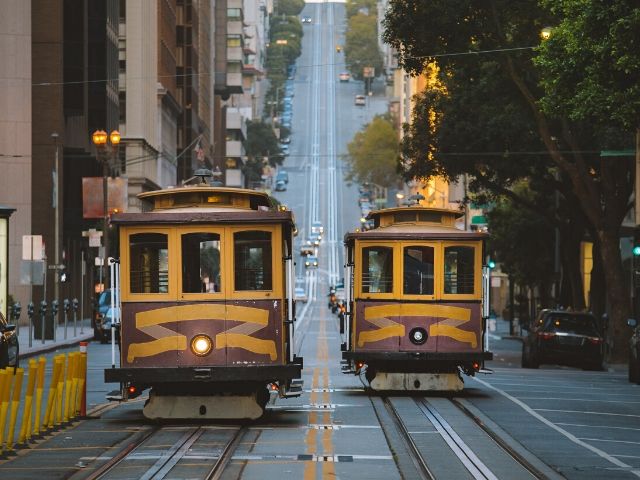 Theme Park Hacks at Your Finger Tips. Plan your next vacation with the latest tips and tricks on the ThemeParkHipster App. Download Today!
Day 2 – San Francisco
San Francisco is big and has a lot to cover.
I get it.
That's why I say it is a good idea to stay a day longer here. You can go wine touring or explore one of the greatest treasures of this city, the Golden Gate Park.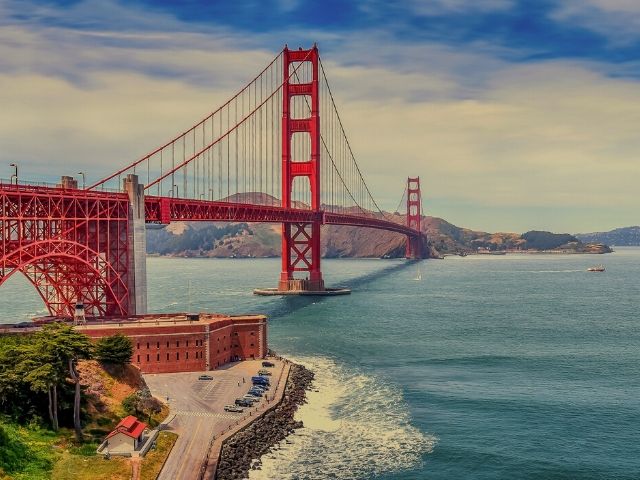 The verdant botanical gardens, aromatic tea gardens, variety of flowers, museums, art studios, and more make the park unmissable.
Take a leisurely morning run and you will find yourself amidst several women stretching with waterfalls and windmills in the backdrop. It was one of the serene experiences of the entire trip.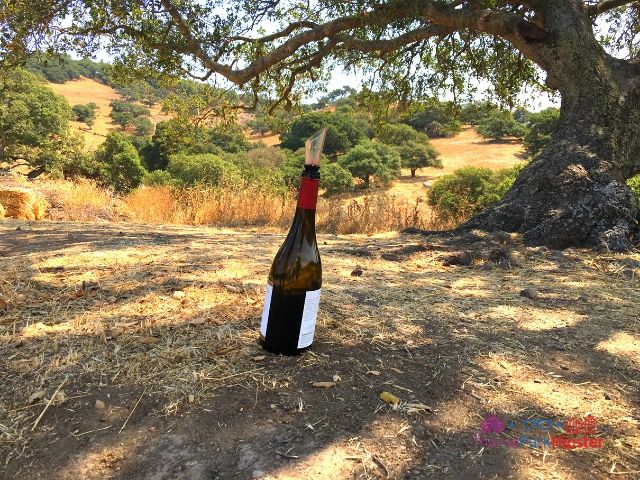 You can either stay in this lush oasis for a whole day or go wine tasting in Sonoma or Napa.
San Francisco Tip
Since drinking and driving is a straight-up no-no, you can either stay in one of the lodgings or taste and spit the wine.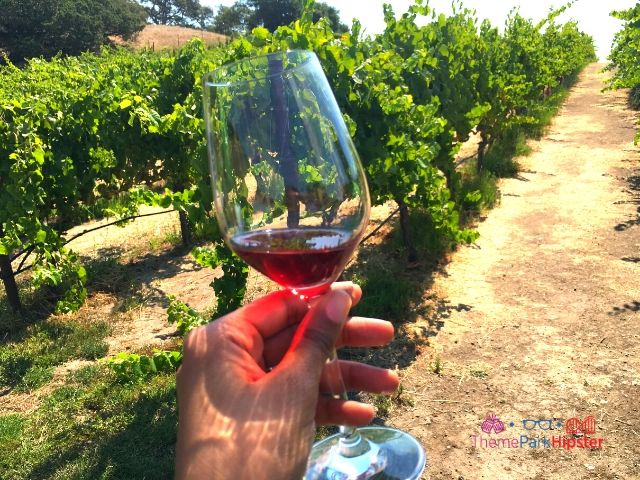 You can also opt for a professional tour to make sure you enjoy the wine tasting experience to the fullest and still come back to the hotel.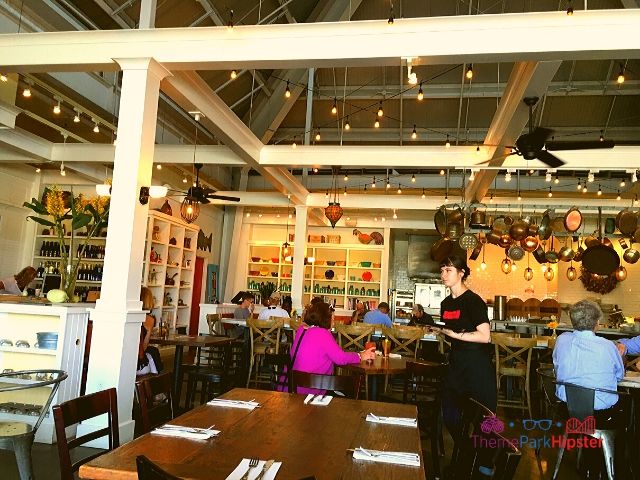 There is a wealth of options, but I would one that not only takes you through Napa Valley and Sonoma County, but one that shows you some of the most popular San Francisco attractions on your tour like this one.
Day 3 – Road Trip to Los Angeles
I wanted to make a solo road trip from San Francisco to Los Angeles, but the 400 miles made me nervous. I also didn't want to miss the beautiful scenery of the route.
So, I started my Pacific Coast Highway at 7:30 a.m. with my husband joining me.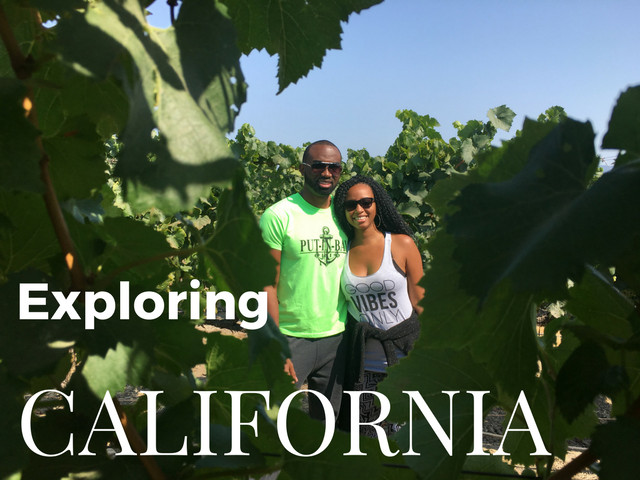 While a quick flight definitely saves time and effort, this road trip lets you take in some gorgeous views which, trust me, you don't want to miss.
After all, this route is known as one of the most scenic drives in America.
Things You Can't Miss on the Pacific Coast Highway
On your way you will drive through Half Moon Bay, Monterey, Bixby Bridge and Big Sur, Morro Bay, San Luis Obispo, Pismo Beach, Solvang, Santa Barbara, and Point Sand Dune.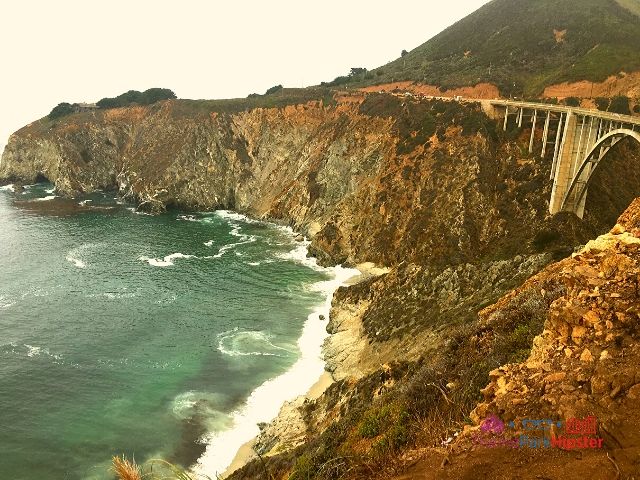 You can make quick stops until you reach Los Angeles within 12 hours. I would suggest to keep wiggle room to stop at the Big Sur, Solvang, and Point Sand Dune.
However, if you want to avoid driving at night, it is better to admire the dramatic scenery during the daytime.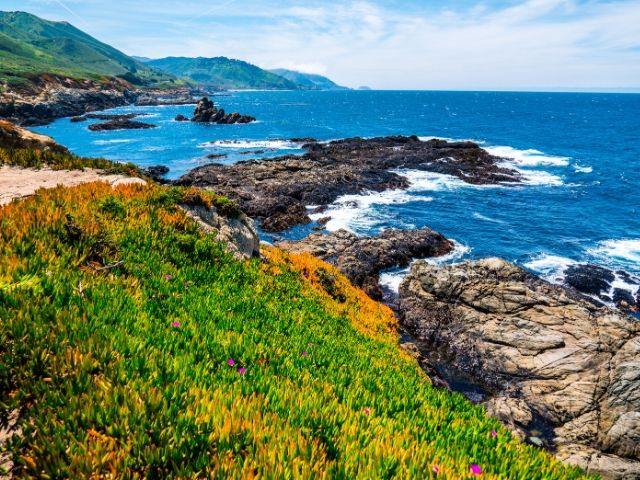 I was able to make frequent stops alongside the Pacific Coast Highway and make it to Los Angeles just before the sun went down starting at 7 a.m.
Things to Remember for Your Pacific Coast Highway Road Trip
There are plenty of gas stations along the route but I would advise you to keep the tank full. Keep snacks and water to stay energized and alert.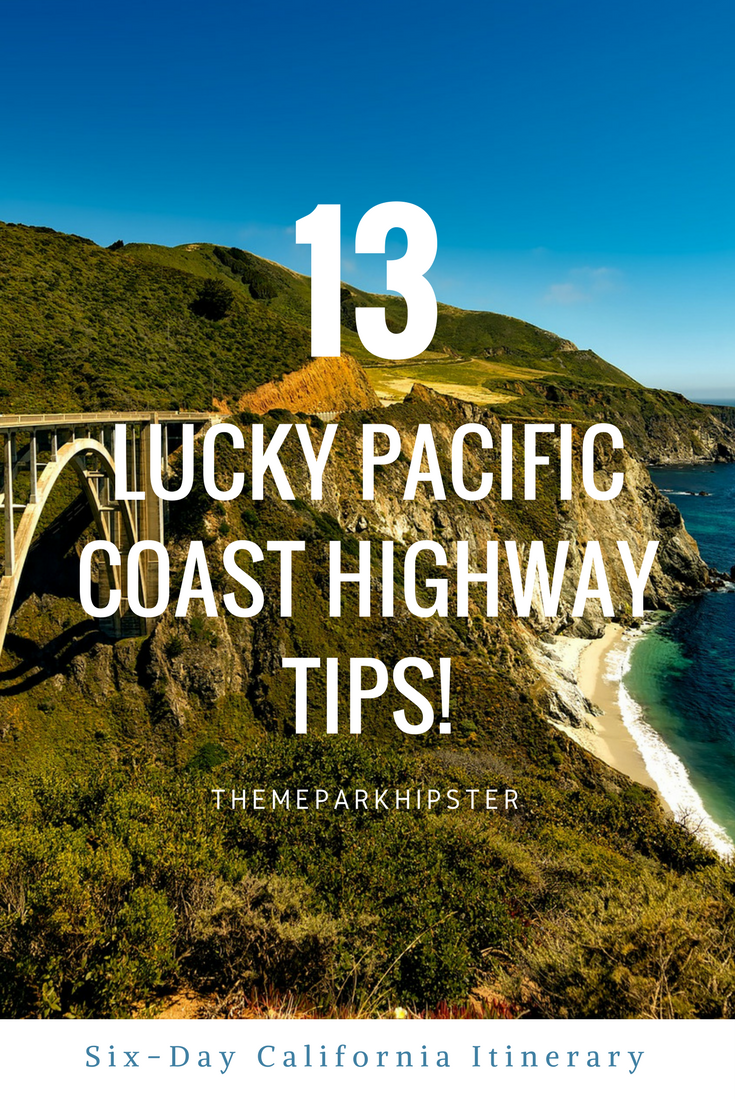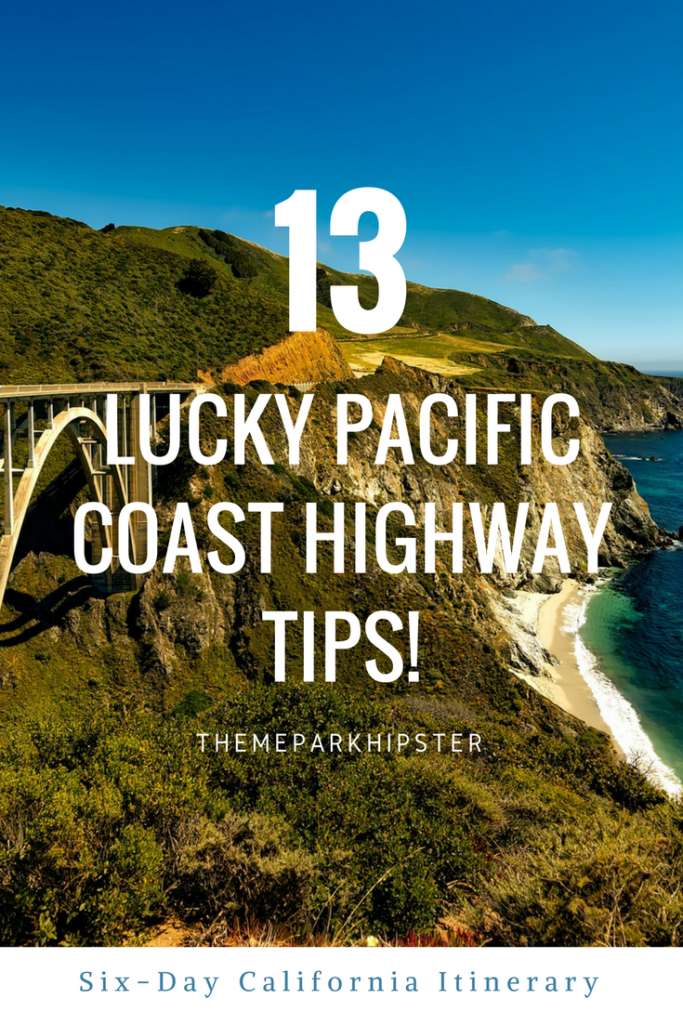 The Pacific Coast Highway has beach restrooms, small cities, and towns along the route where you can make resting stops. Even if you are traveling in warm months, keep layers like windbreaker or rain gear with you.
13 Lucky Pacific Coast Highway Tips
Be prepared for the high elevation.
If you're prone to car sickness bring Dramamine. Use Dramamine only if you're NOT driving. It can cause drowsiness.
Verify the one-way car rental guidelines.
Drive a comfortable and RELIABLE car.
Rent a convertible.
Have a full tank of gas.
Pick your music playlist or line up your podcasts before you go.
Have snacks and water.
Take a restroom break as often as you can.
Have camera and phone fully charged.
Stay highly alert while driving. Take turns driving if you're traveling with someone.
Take your time exploring the beautiful Pacific Coast Highway.
Have fun!
Entering in Southern California on Day 3
Get ready to bask in the sunny side of The Golden State. Southern California has an exciting, happening, and almost addictive vibe that will make you fall in love with it.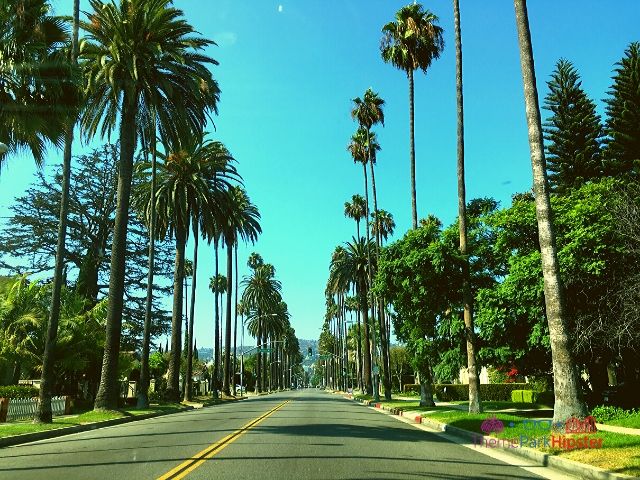 Southern California Tip
The south is full of attractions, be it in Los Angeles or San Diego. More attractions mean more admission fees. But thankfully California has a better alternative.
Take a Southern California City Pass to save a lot of money. The pass will allow you entrance in top attractions. You will save up to half the price of admission.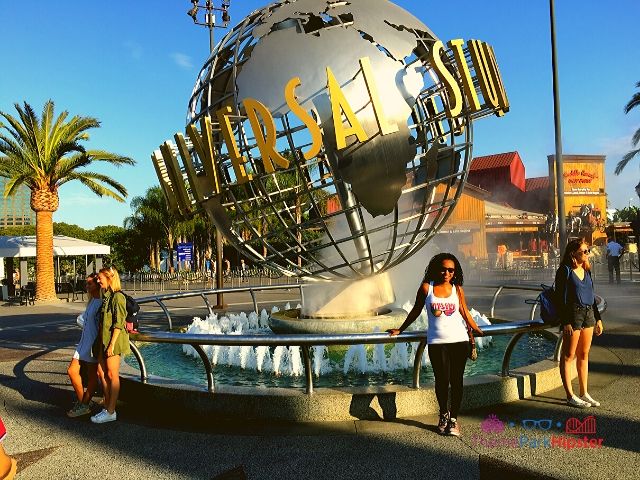 With this pass in your pocket, you will also skip long queues and save time.
Day 4 – Explore Los Angeles and Hollywood
The City of Angles is home to seven recreational parks where you can scream your head off on a roller coast or plunge down a log flume. You can easily spend the whole week in Los Angeles.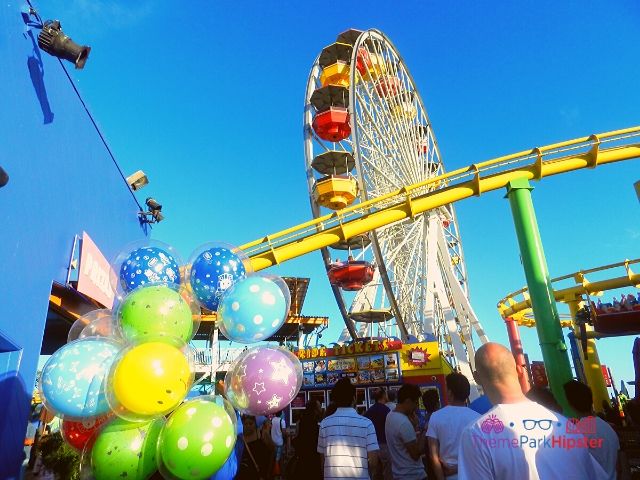 But with all the time constraints, I would advise you start with the "Happiest Place on Earth" – Disneyland.
If you can manage to drink all of Disneyland in just half a day, you will have a slot open for the next best theme park – Universal Studios.
But let's face it. That's not going to happen.
We all know with 34 miles between both the parks, it's impossible to take them both in without missing out on something wonderful. So why not just stay a little longer in Los Angeles?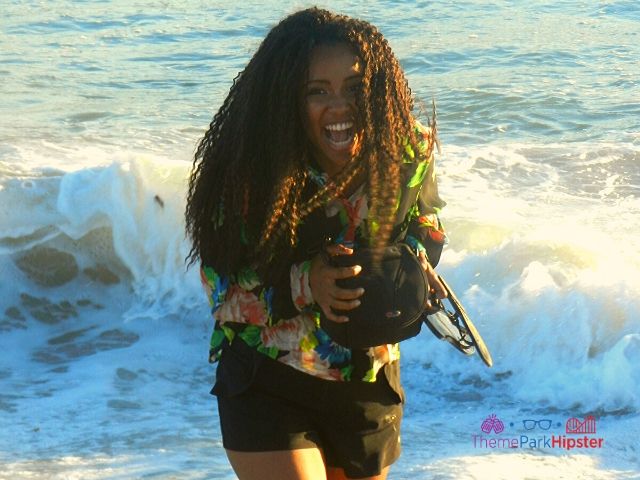 The best way to end the day is at Santa Monica Pier.
Los Angeles Tip
If you are a Disney fan, you can opt to stay in an on-site Disneyland hotel for an immersive experience. When you stay in one of these hotels, you also get a bonus one-hour extra time with one-hour early access.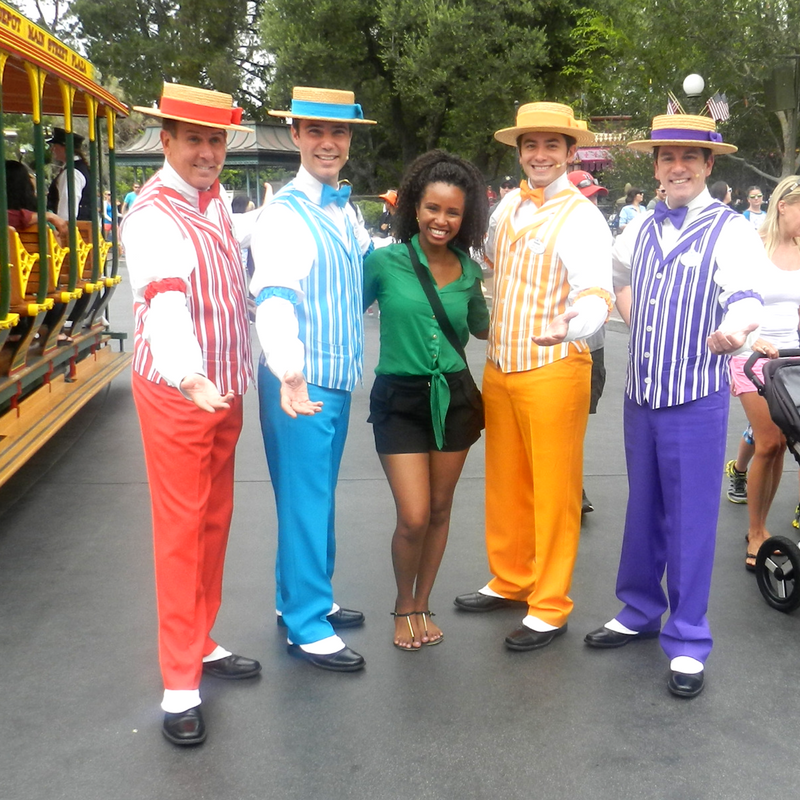 Make sure to pack water bottles and some snacks to prevent any "hangry" moments on your trip.
On my California Road Trip I had to make a decision on which theme park to go to: Disneyland or Universal Studios?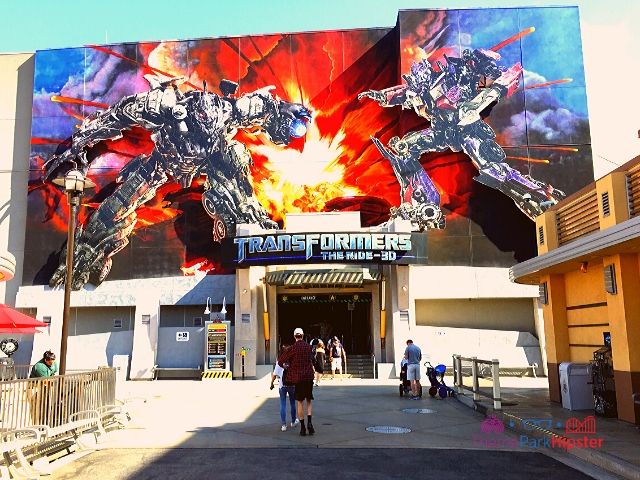 Since I hadn't been to Universal Studios Hollywood before, I decided to choose that park and save Disneyland on a trip that I could dedicate a few days to it in Anaheim.
ORDER NOW to secure your Orlando theme park ticket reservation in the parks! GET MY TICKETS.
Day 5 – Universal City Trip (Universal Studios Hollywood)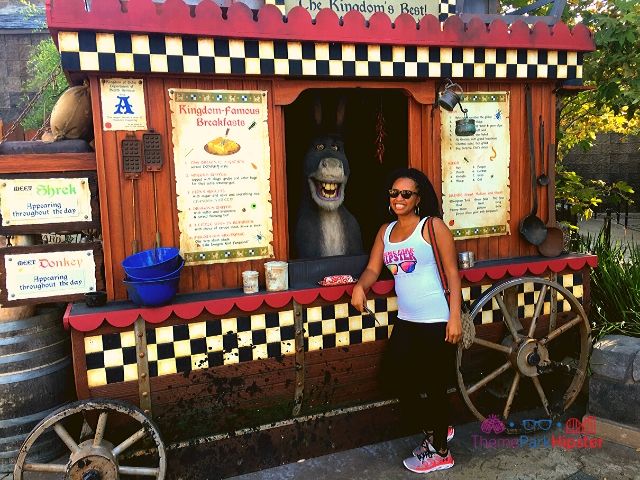 Next stop on this Californian trip would be Universal Studios Hollywood.
The best fun activity inside Universal Studios is their Studio Tour that shows you around the studio lower lot. It is not just simple sight-seeing but lots of action too.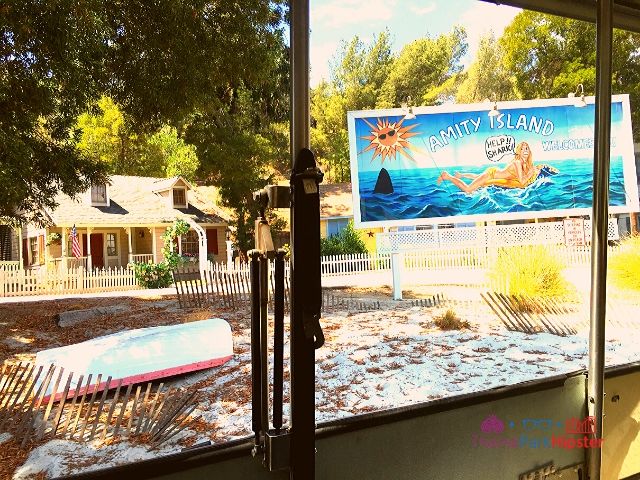 Expect special effects, a very intense King Kong 360-3D experience, being attacked by a dinosaur, being flooded, and much more.
Lose yourself in the light show of Hogwarts Castle or just cruise into the darkness of the lower lot where the Mummy is.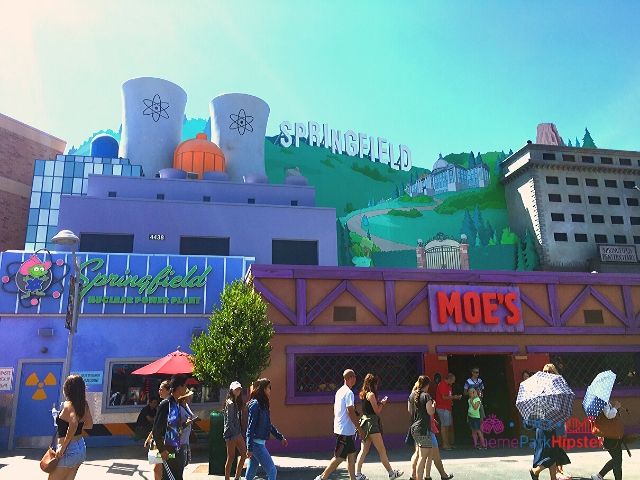 I found Universal Studios full of surprises, thrill, and excitement. It is an experience that brought me to California and it is thoroughly worth visiting.
Once you have had it all in the Studios, head back to the hotel and relax.
Universal Studios Tip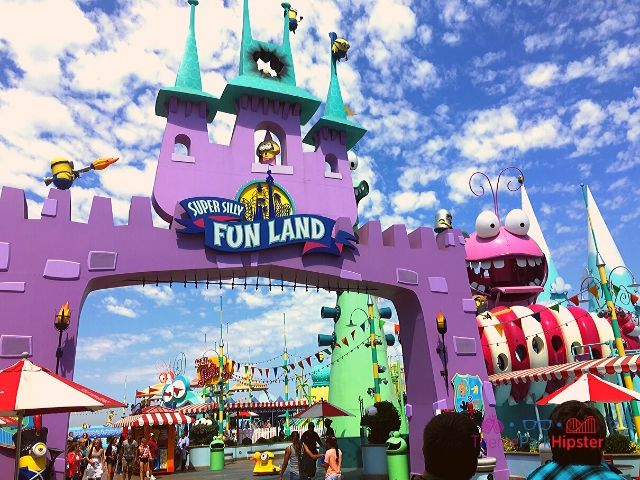 Travel to the Universal Studio via a ride share option to save time in the parking lot. Carry your own water bottle and eat breakfast before you arrive.
Take advantage of going solo and using the Single Riders line.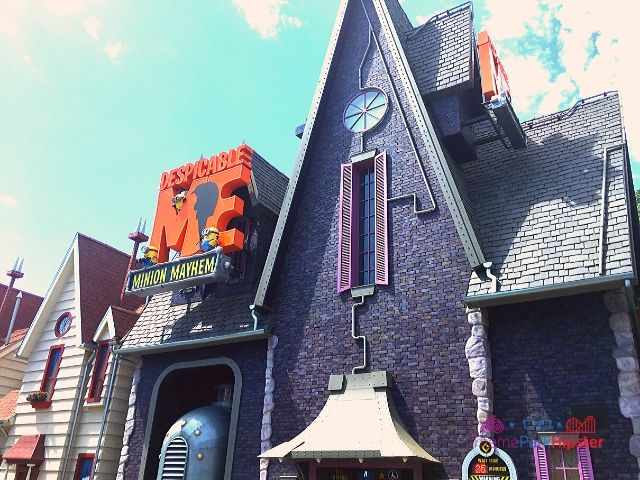 It is a fast and free way to skip the line. If you don't want to worry about any of that, get a VIP pass.
Read: 23 First Timer Tips for Universal Studios Hollywood
Day 6 – San Diego
You can spend the morning driving around the coastal towns of Los Angeles or just hit the road to San Diego.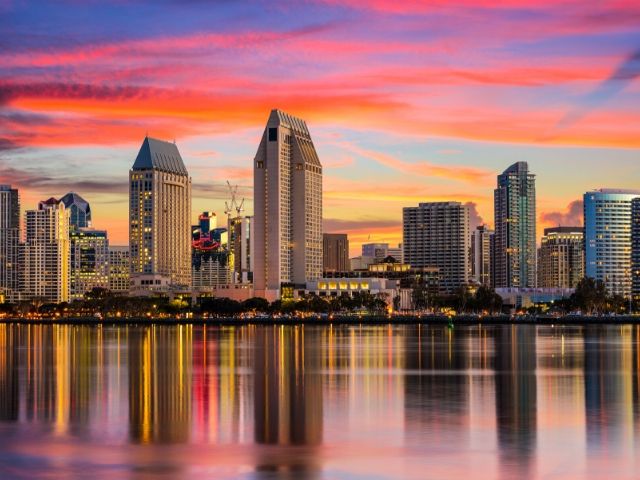 San Diego is absolutely America's Finest City!
Everybody who's living there or who's ever been there loves the city. No one I have ever met thinks so-so about it.
They just love it.
What to Expect in San Diego
The city is definitely more than just about 100 days of sunshine and ocean sides.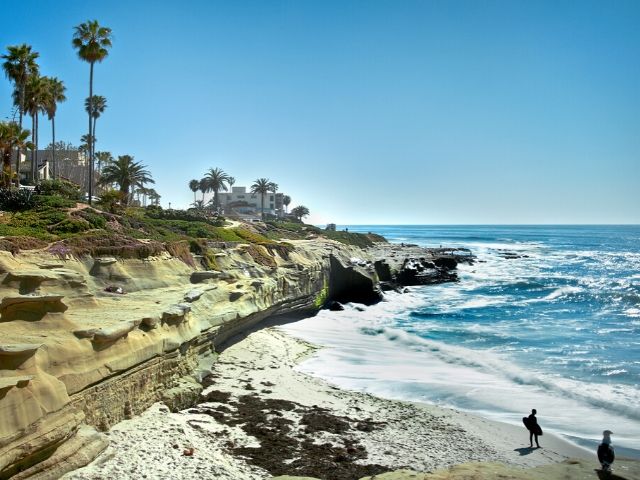 It has a grand park with a massive zoo, a super-cool spot for paragliding, bustling craft brewery scene, and some of the best places to eat.
Its amicable locals love their city and do not hesitate in offering some great recommendations.
San Diego Zoo
The best spot to begin San Diego expeditions would be its popular zoo. The zoo has such a variety, it will make an animal lover squeal with joy.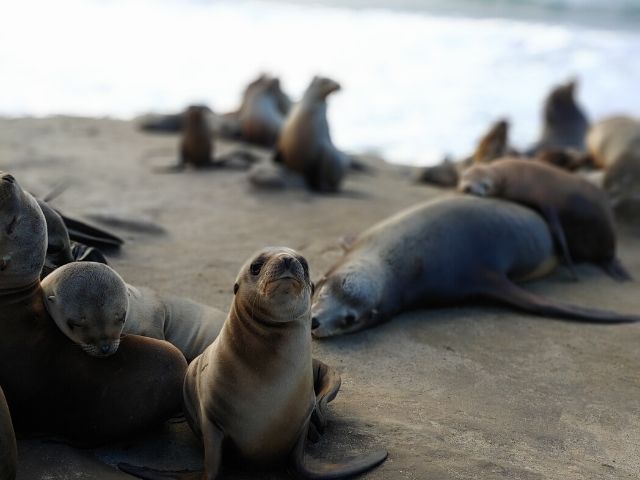 Its 3700 residents include cute and fluffy pandas as well. Since the zoo is a 100-acre land, it will likely take an entire day to enjoy all of it.
Balboa Park
If the zoo isn't your cup of tea, San Diego has another verdant option – the Balboa Park.
The park is a cultural hub spread across a whopping 1400 acres of land. It has 17 museums, numerous gardens, and many other attractions.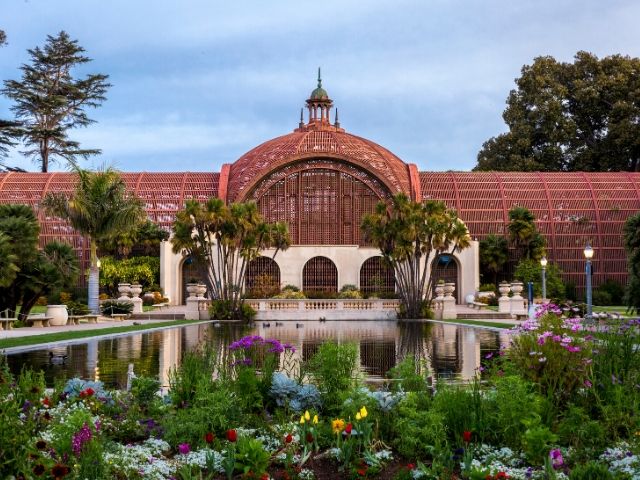 San Diego zoo is also a part of this park, but it is so massive it really does take up the whole day.
At walking distance from the park is Little Italy, a chic neighborhood. You can walk from here to the North Park to enjoy coffee or visit one of the famous craft breweries.
San Diego Tip
Downtown is the best choice for your accommodation. There you'll find a lot of great places to eat within walking distance.
Day 7 – The Departure
It's the day to wrap up the exciting 7-day California road trip itinerary.
The best way to do it would be to either complete a half-day at SeaWorld San Diego or head straight to explore the beach cities, eat more incredible food, explore the seaport village, or visit Coronado Island.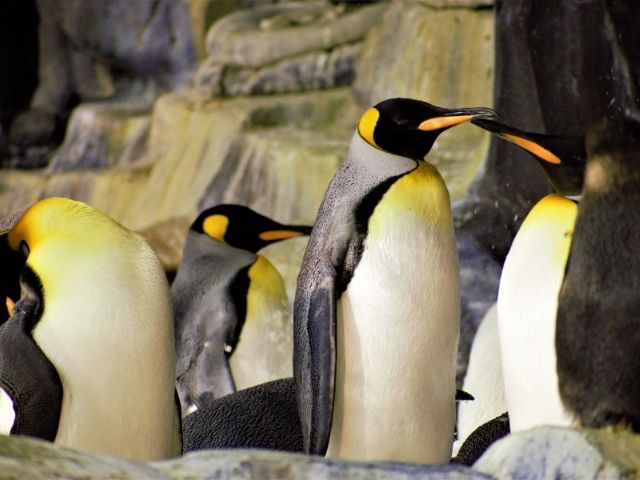 The coastlines are so idyllic, you will not be able to keep from swooning over them.
Once you have taken in most of San Diego, it is time to head to the airport and catch the flight back home.
Departure Tip: If you plan to visit Coronado Island, you will need to manage time well because there is always traffic on the Island.
Flights and Reservations Before You Go
E-ticket: The confirmation email can be used as an E-ticket, if it's attached.
Remember to bring your itinerary and government-issued photo ID for airport check-in and security.
Contact the airline to confirm: specific seat assignments, special meals, frequent flyer point awards, special assistance requests.
Check into flight early on mobile app or online.
Review flight details: itinerary number, flight number, confirmation number, etc.
Make sure your reservations (hotels, flights, tours, etc.) are booked AND confirmed.
Find your own round trip fares under $199 here at CheapOair!
Frequently Asked Questions for Your Upcoming California Road Trip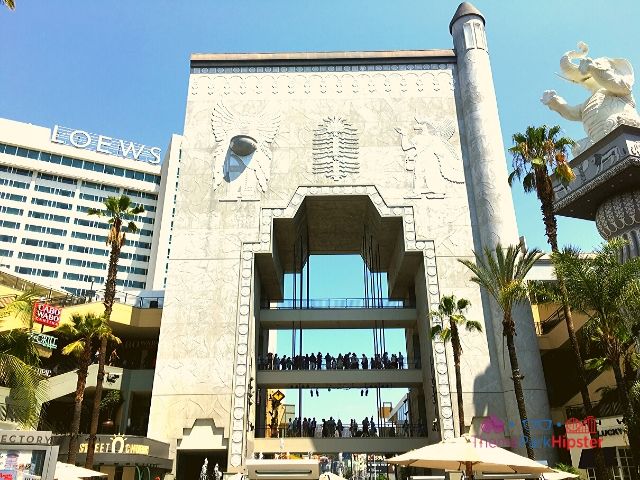 How much does the trip cost?
On an average, the California road trip itinerary for 7 days can cost anywhere between $1050 to $2000.
This includes gas, accommodation, car rentals, food, and entrance fees of attractions. But do not let the numbers discourage you.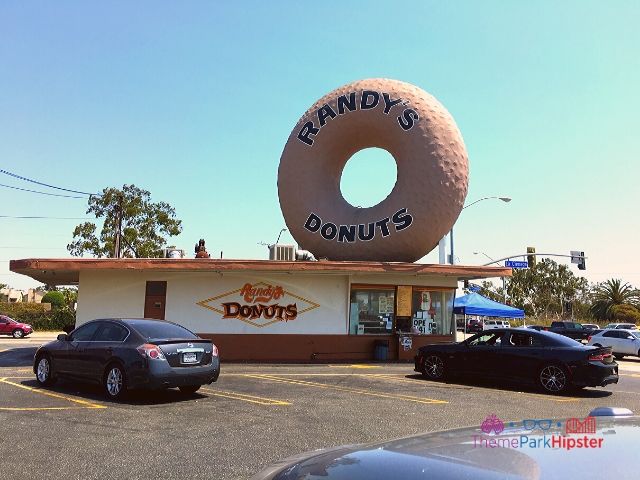 There are plenty of ways to cut down on expenses, such as to take shared cabs, buy Southern California City Pass, purchase a California Tour, and enjoy local food instead of chain restaurants.
How long will the drive be from San Francisco to LA?
A non-stop drive from San Francisco to Los Angeles can take up to 10 hours on the Pacific Coast Highway.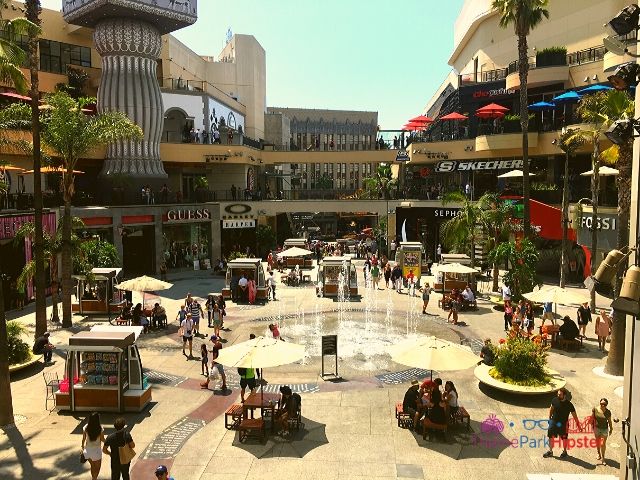 But, without a doubt, it is one of the most picturesque routes with vistas of villages, towns, rugged coasts, and beaches.
And TOTALLY worth the long ride!
Hipster Power Tip: Taking the regular Interstate-5 route will take you about 6 hours from San Francisco to Los Angeles.
When is the best time to take this road trip?
Weather-wise the best time to drive the Pacific Coast Highway is in July and August. But you will also have to deal with high hotel prices and busiest crowds in this season.
To avoid the crowd and snow, plan the trip in May/June or September/October.
Is a non-stop California road trip on Pacific Coast Highway worth it?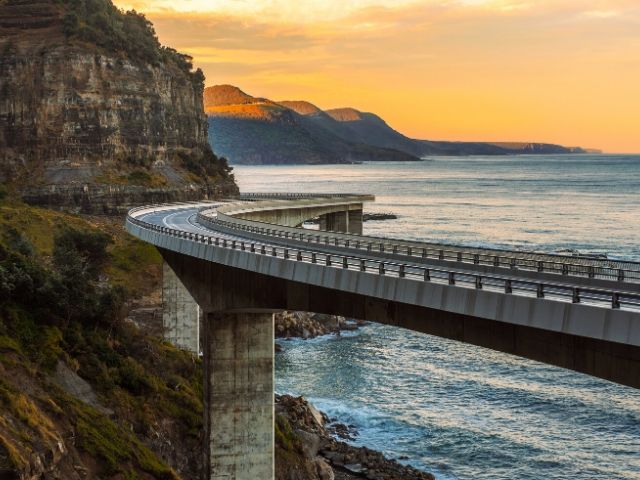 Yes, if you are a vistas-seeker. No, if you are afraid of heights.
The drive offers a sweeping view of nature. Even if you don't make stops, the route still feels dreamy.
You might want to keep the camera fully charged because I know you are going to take a lot of pictures.
Is the California road trip safe for solo women travelers?
San Francisco, Los Angeles, and San Diego are pretty safe cities. The highway is also safe to travel alone. However, it is always better to drive in the daylight and to trust your instincts.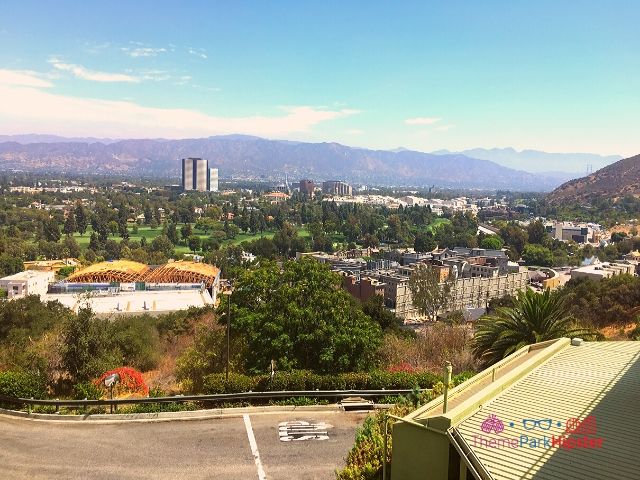 Let's Wrap This Up
There you have it – California road trip itinerary for 7 days. Obviously, there is so much more to explore and experience in the country if you have time.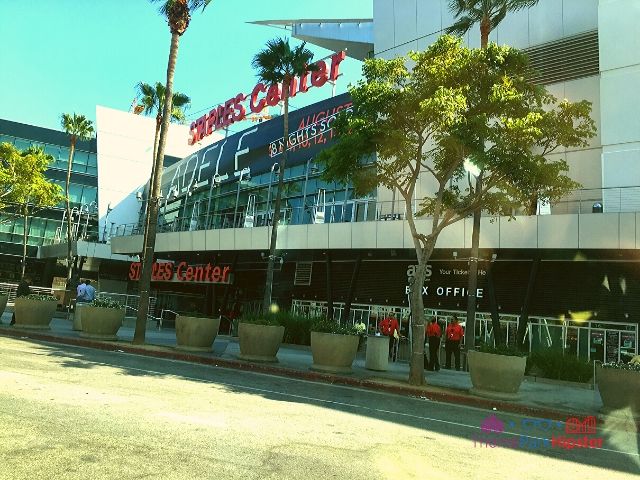 Look at the silver lining! You will have several perfect excuses to go back to The Golden State.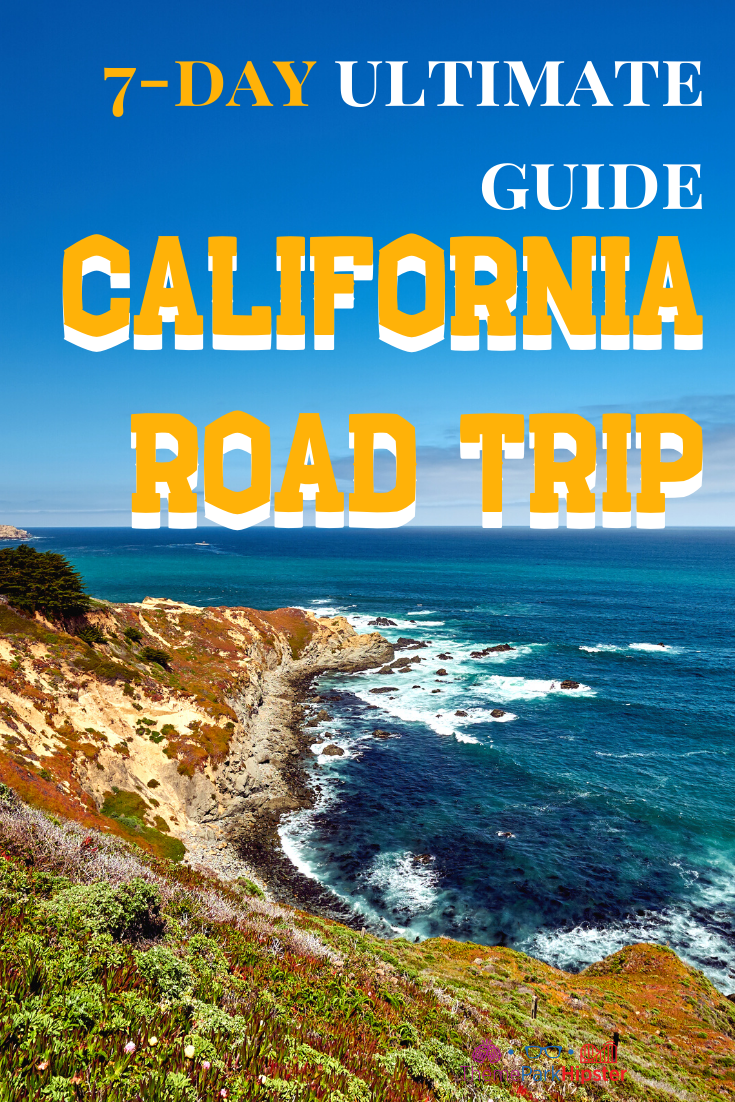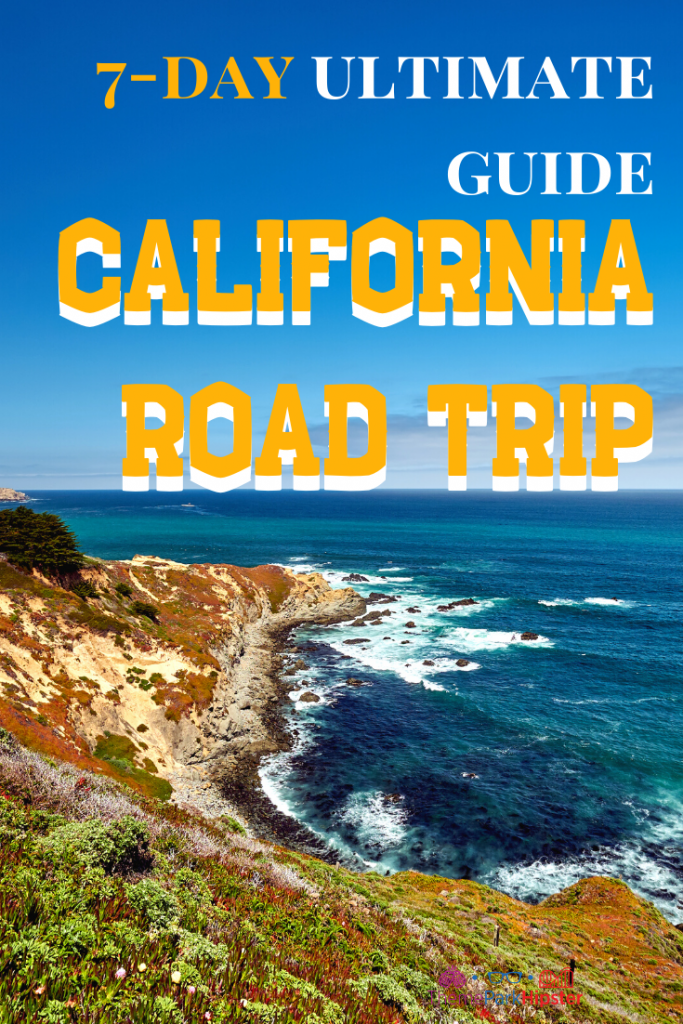 Have you ever visited the coastline of California before? If so, let us know in the comments section below.
If you enjoyed this article, then you'll love these:
Until next time, Happy Park Hopping Hipsters!
NikkyJ
(Original Article Date: May 19, 2017/Updated: December 20, 2019)