The Ultimate Walt Disney World Bucket List
I'm so excited to leave the past few years behind. Although I'd accomplished my dream of publishing my first book, I'd also lost my mom the following months. It has definitely been was quite a few tough years for me.
I am looking forward to all of the years to come and the 21 Disney World bucket list items I've been putting off for some time.
THIS POST MAY CONTAIN AFFILIATE LINKS. PLEASE READ MY DISCLOSURE FOR MORE INFO. Which means if you click on certain links, I may receive a small commission at no additional charge to you.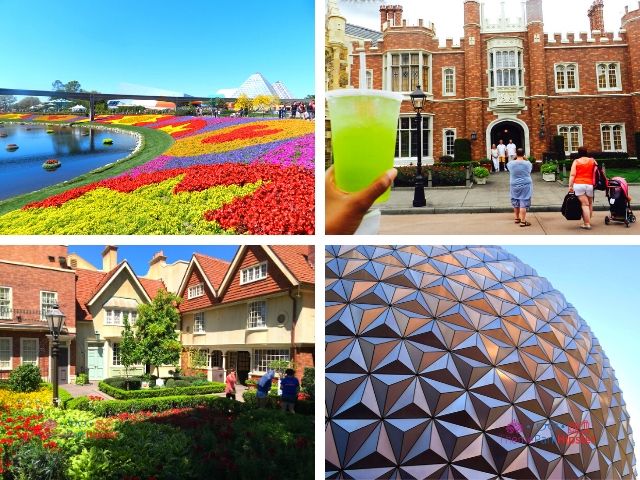 I have visited Walt Disney World on so many occasions. Even though I've been numerous times, there are still some things I have yet to do.
…so here are my 21 must do Disney items for this year. Keep in mind, a lot of things deal with food and drinks!
I am very proud to say that I have completed my TOP Walt Disney World bucket list item, eating at Victoria and Albert's. Read my experience here or watch the video.
The Ultimate Disney World Bucket List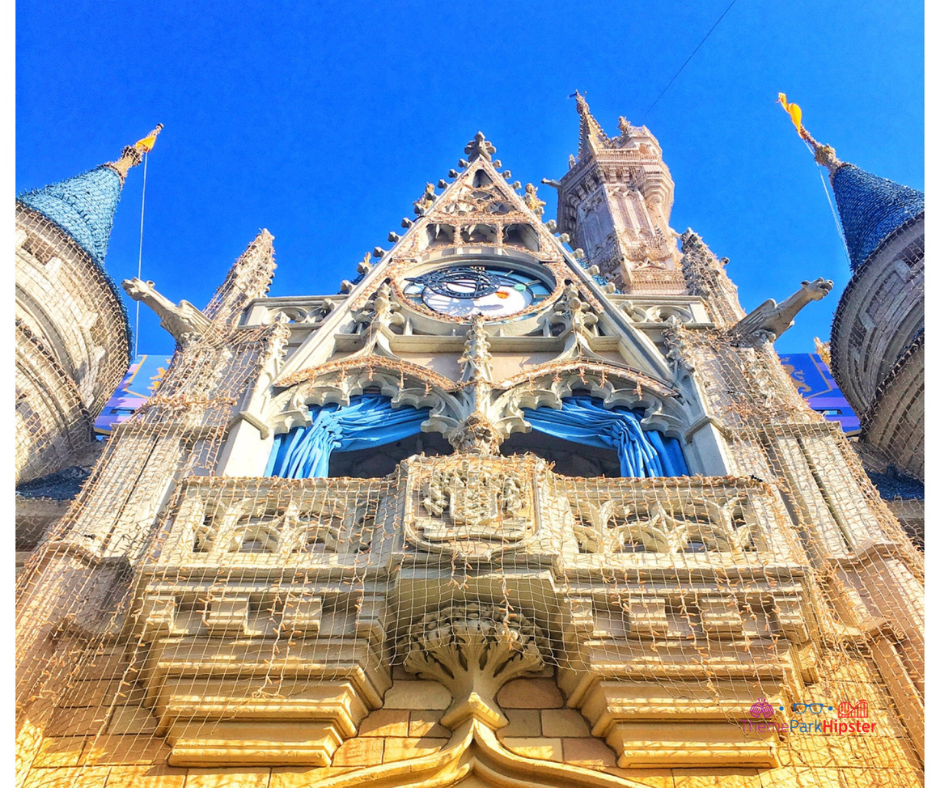 1 – Do Keys to the Kingdom Tour
This has been on my Disney bucket list since 2013 and I need to just do it!
The Keys to the Kingdom Tour is the particular tour that I've heard great things about.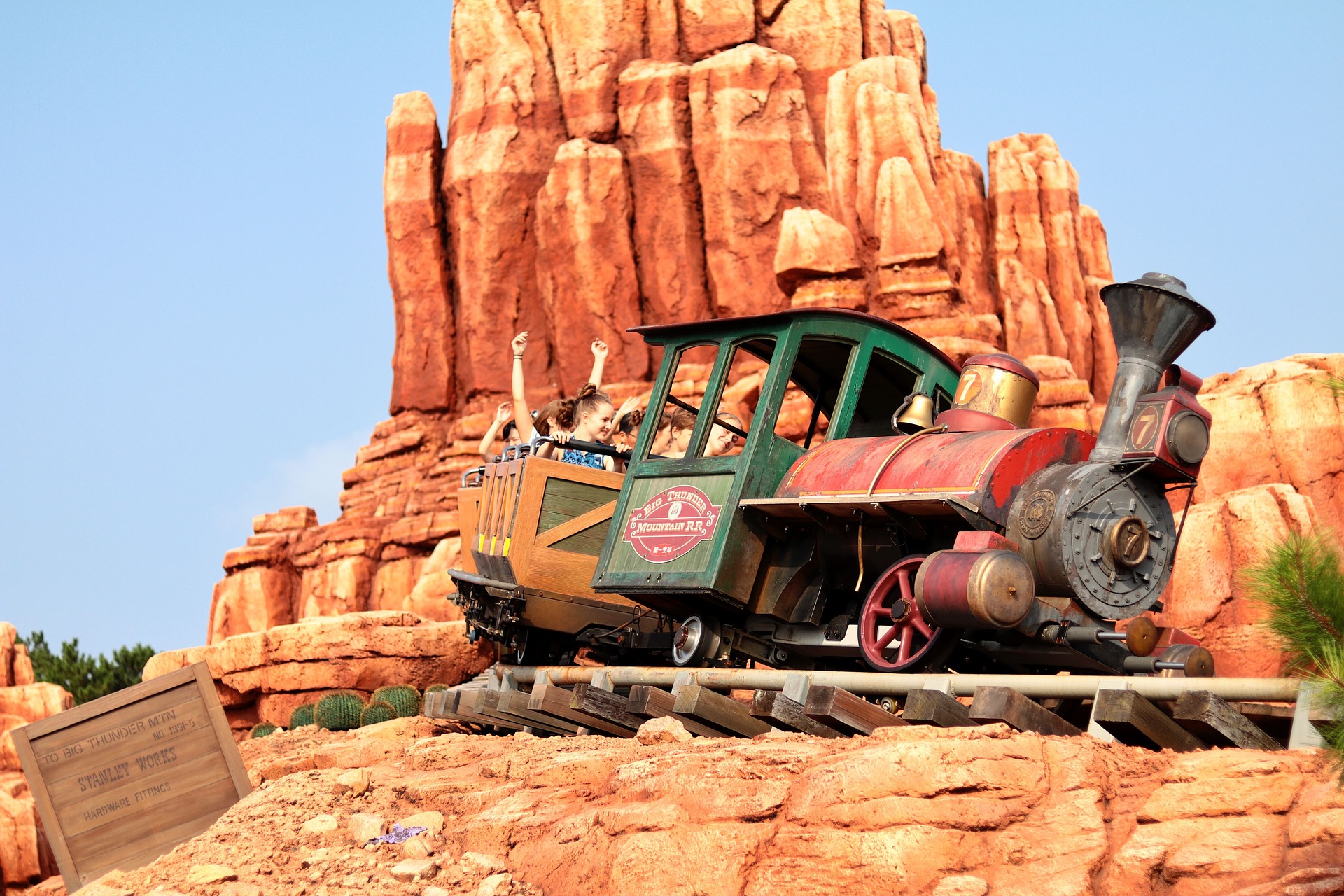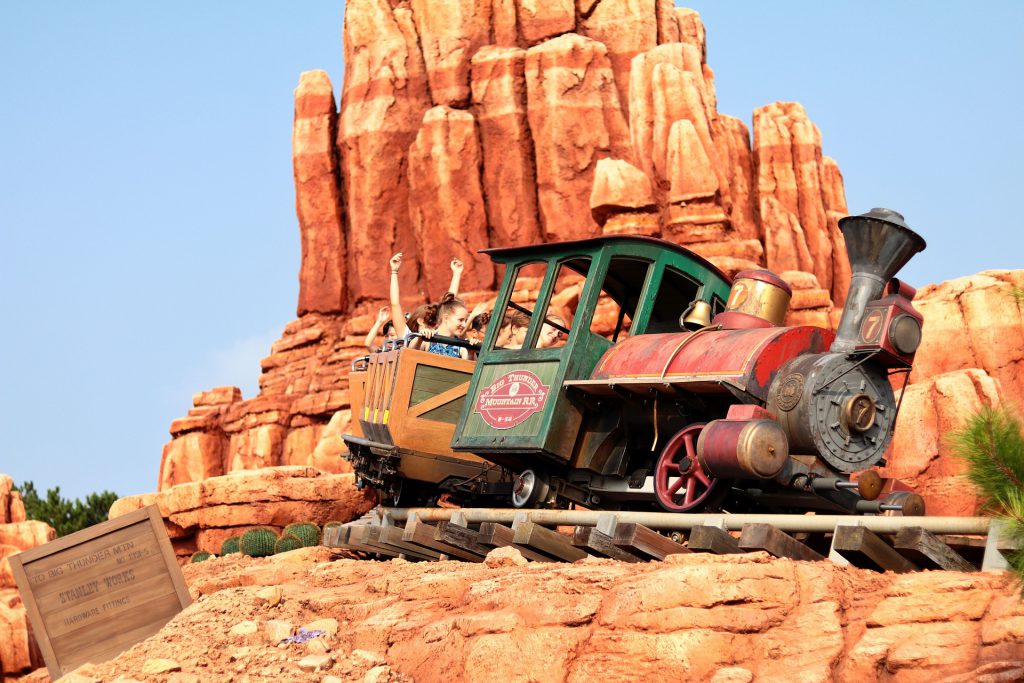 I've done so many different activities at Walt Disney World that taking a behind the scenes look will hopefully bring about a new and exciting adventure to my park hopping experience.
2 – Stay in the Cabins at Disney's Fort Wilderness Resort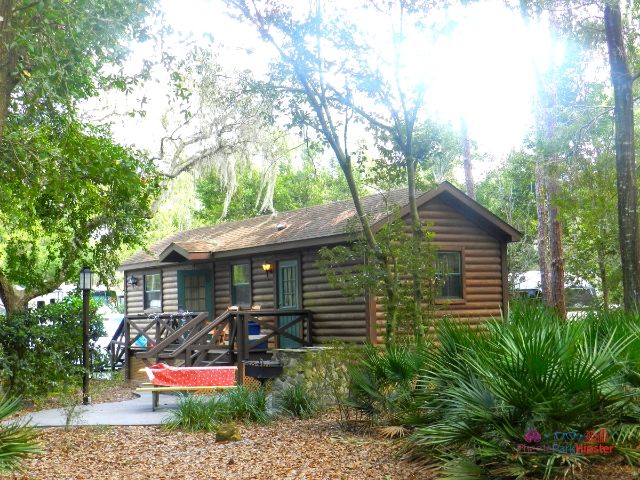 I am not a fan of the wild animals and creepy bugs that are associated with the great outdoors, but doing it Disney style may be the right catalyst for my transition into this great American pastime.
Staying at Disney's Fort Wilderness Resort & Campground is one of my resolutions that I am pretty curious to try.
ORDER NOW to secure your Orlando theme park ticket reservation in the parks! GET MY TICKETS.
3 – Have a character dining meal at Garden Grill or Akershsus Royal Banquet Hall in Epcot.
I have watched a few videos online that have made me super excited to indulge in this form of dining entertainment at Disney.
Both experiences are buffet style with the Garden Grill being located in a rotating restaurant inside The Land Pavilion.
4 – Complete the Phineas and Ferb challenge in each Epcot country.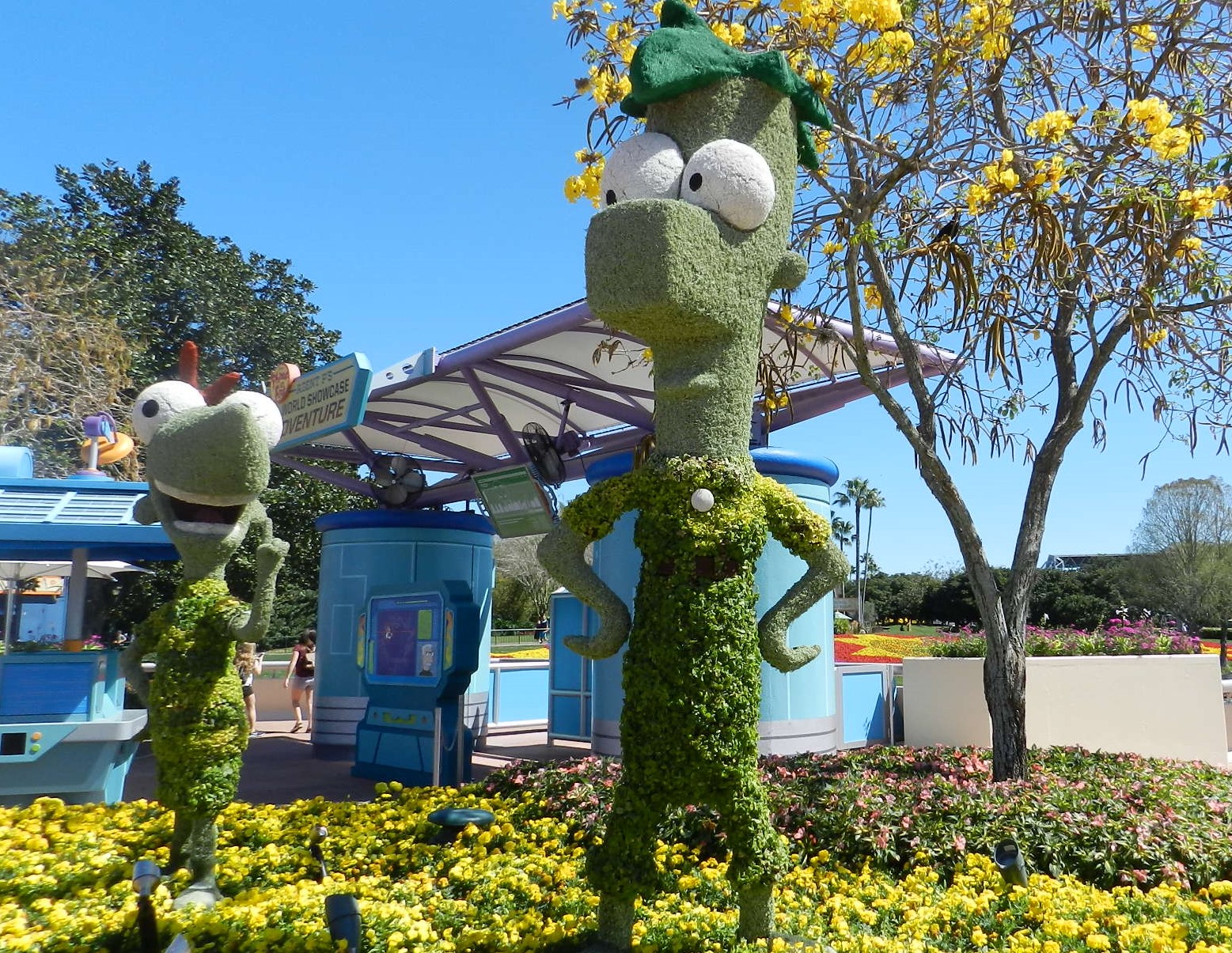 This activity involves guests trekking around the countries of World Showcase to defeat Doofenshmirtz's evil plot.
I did this once in the Norway Pavilion, but I would like to complete each conquest in all countries.
***This attraction may be changing soon, but hopefully I'll be able to do it before it closes.
5 – Conquer Mickey's Not-So-Scary Halloween Party
I've been to many of the popular Halloween events here in central Florida except Mickey's Not-So-Scary Halloween Party.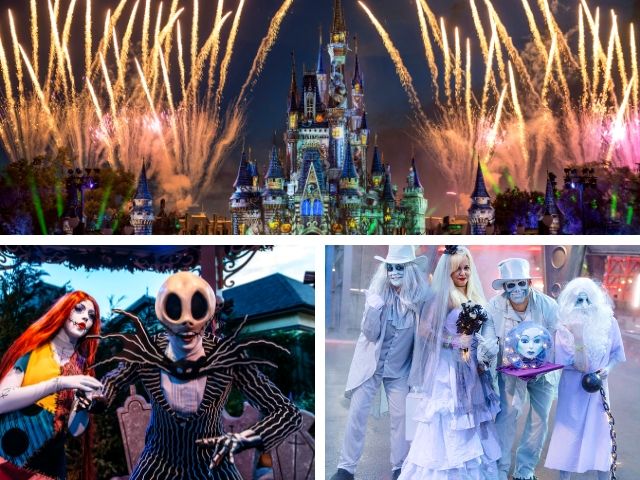 I have only heard great things about it. From years of reading and watching people's experiences, I do know it's an event for both the young and "old."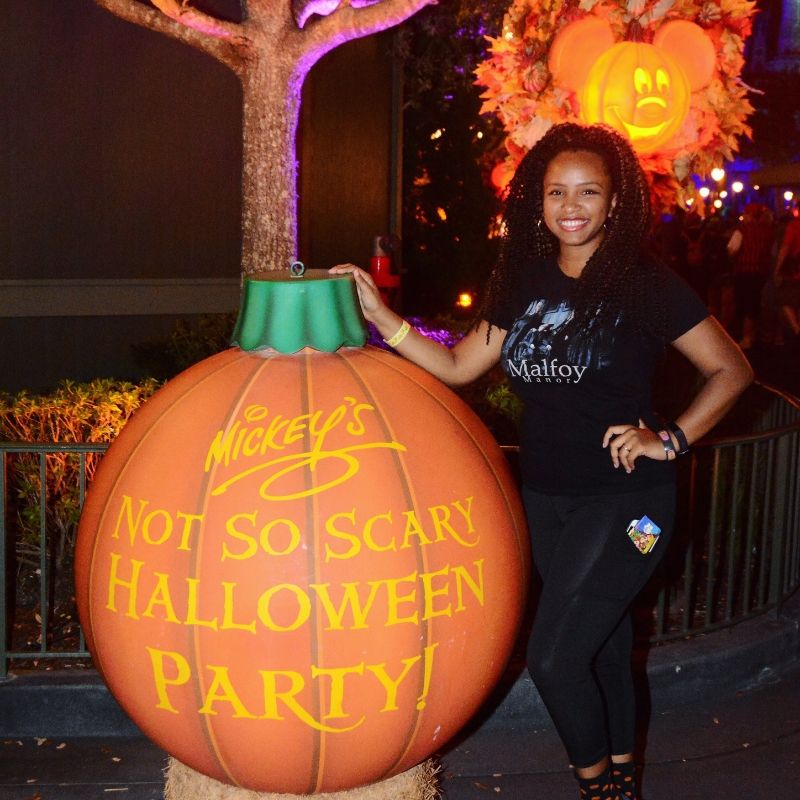 COMPLETED. Read my best tips for Mickey's Not-So-Scary Halloween Party here!
6 – Enjoy Mickey's Very Merry Christmas Party
The festive décor, the holidays lights, the Disney "snow," and let's not forget the Christmas cookies. I've heard that this party is the ultimate yuletide gathering to celebrate the holidays!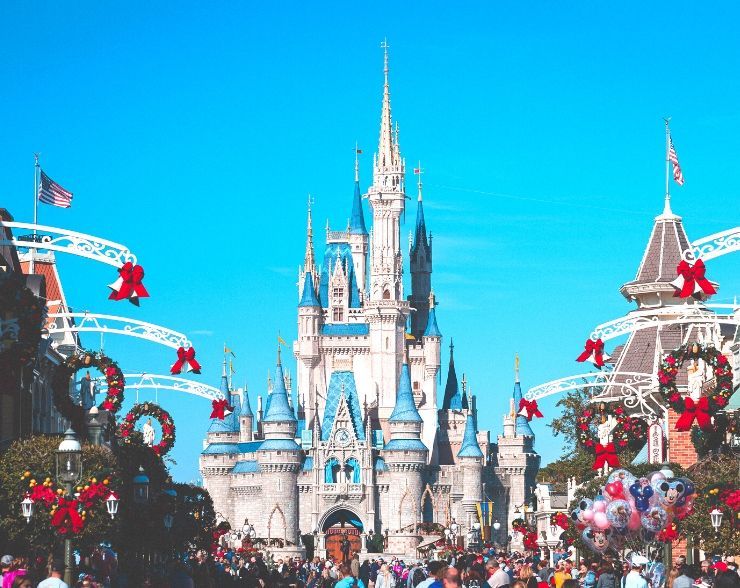 Read how to do Christmas at Disney for FREE here!
7 – Dine at Morimoto Asia Restaurant in Disney Springs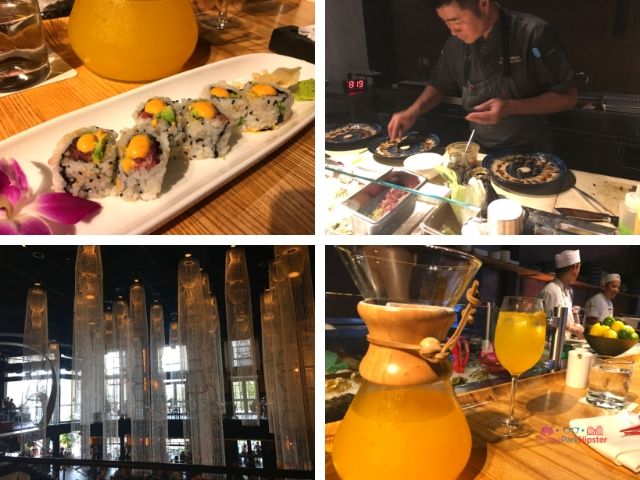 I'm such a fan of the famous Iron Chef. I can't wait to have sushi and some delicious sake at Morimoto's new restaurant.
COMPLETED. You can read my full Morimoto Asia review here!
8 – Dine at Epcot's Le Cellier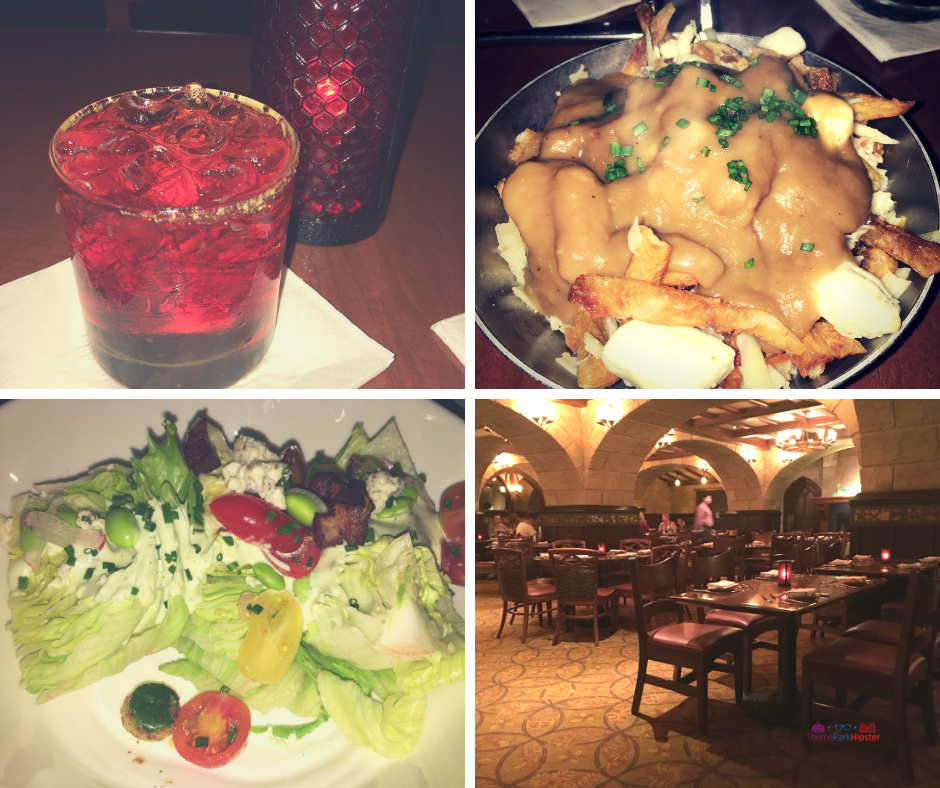 For years this restaurant has had rave reviews, but reservations are not always the easiest to get.
I'm a also fan of fine dining and doing it Disney way is always a plus!
COMPLETED!
Have a DIFFERENT kind of Orlando vacation with a Resort home next to Disney World. Find Your Disney Resort Vacation Rental here!
9 – Dine at the Magic Kingdom's Crystal Palace
I have never been here, nor do I know much about this place. What I do know is the architecture and look of the outside facade draws me in.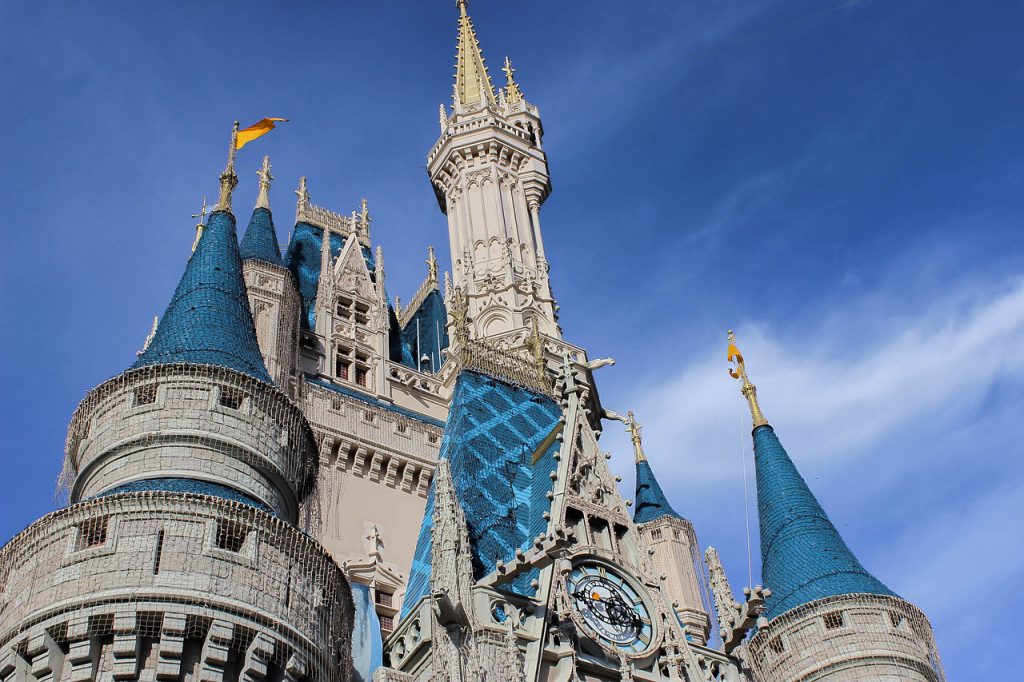 The buffet is also not a bad reason to eat in this magical place.
10 – Experience the Spirit of Aloha Dinner Show at Disney's Polynesian Village Resort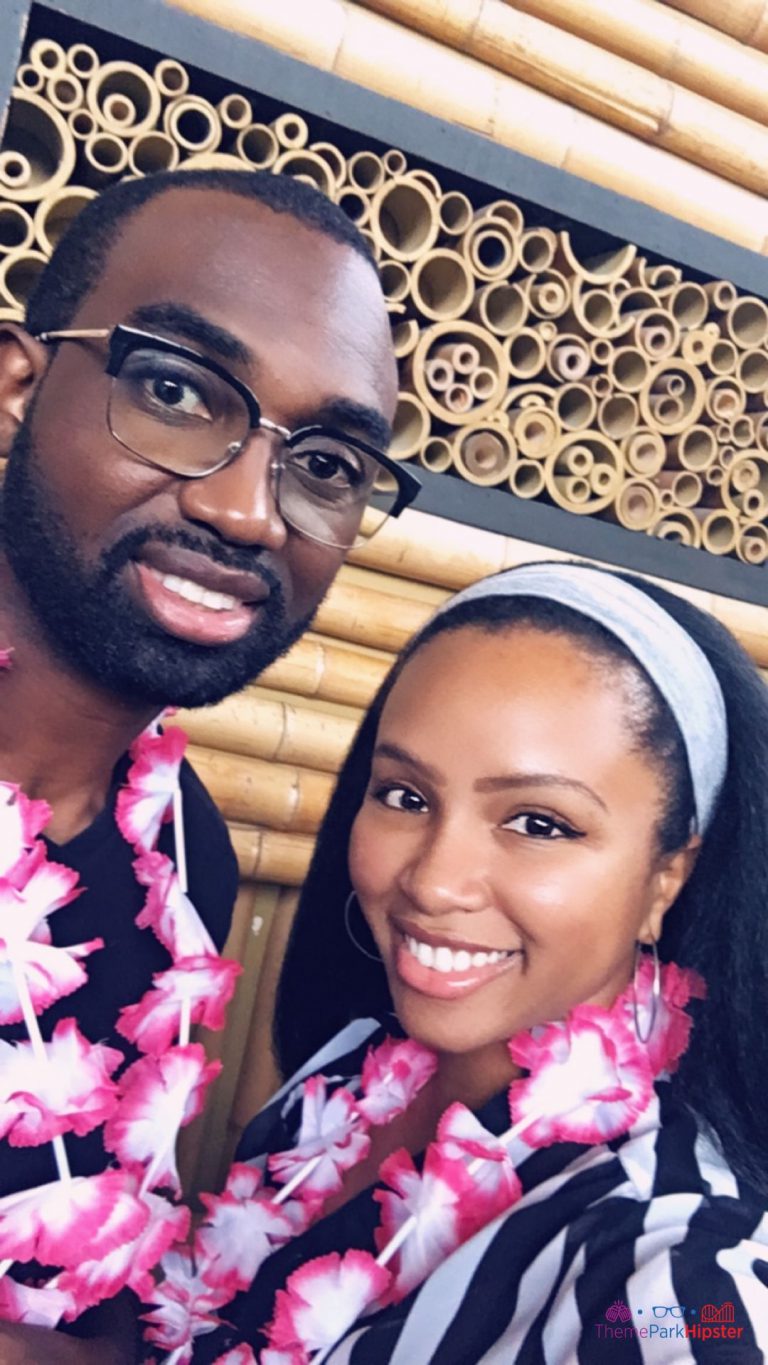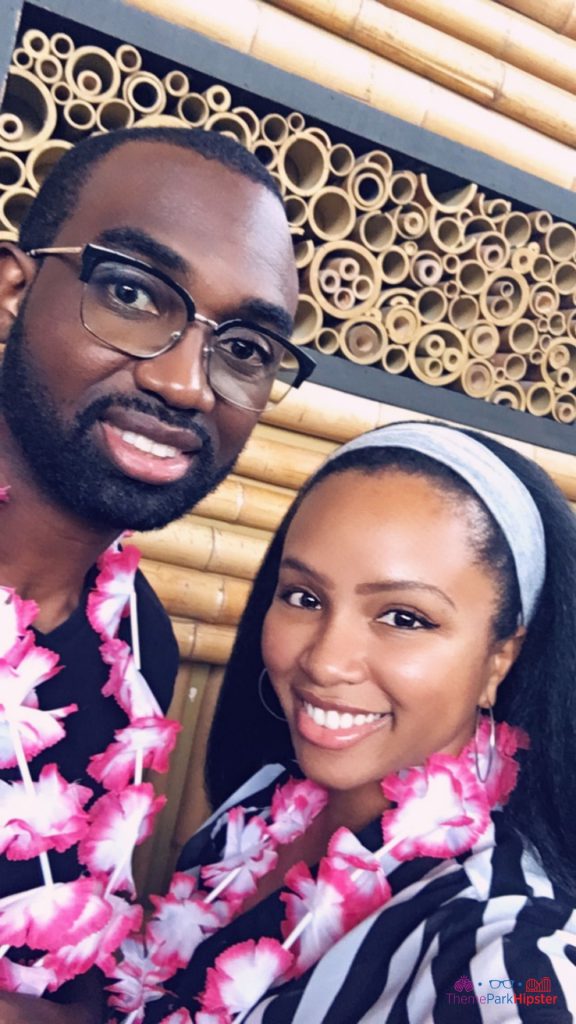 I want to join in on the luau, dance to my heart's content, and eat all-I-care-to-enjoy in this family-style Polynesian feast.
11 – Eat with a Disney Imagineer
Yes! You can actually do this. I really hope that I'm able to dine with a great thinker on the Disney Imagineering staff.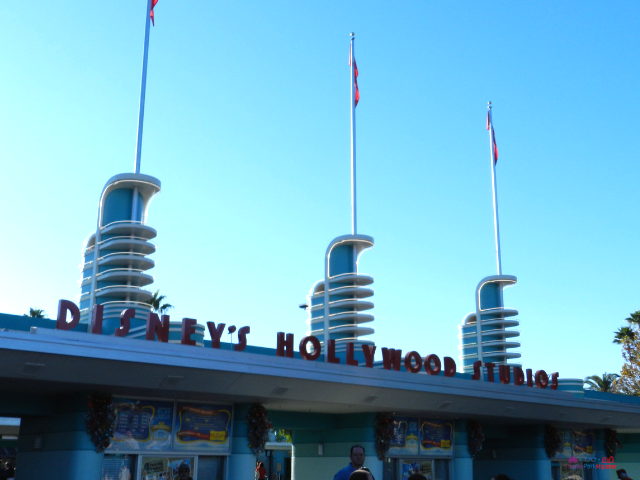 This cool experience is offered at Hollywood Studio's Brown Derby and Citricos at The Grand Floridian Resort and Spa.
12 – Have a drink at Trader Sam's Grog Grotto in Disney's Polynesian Resort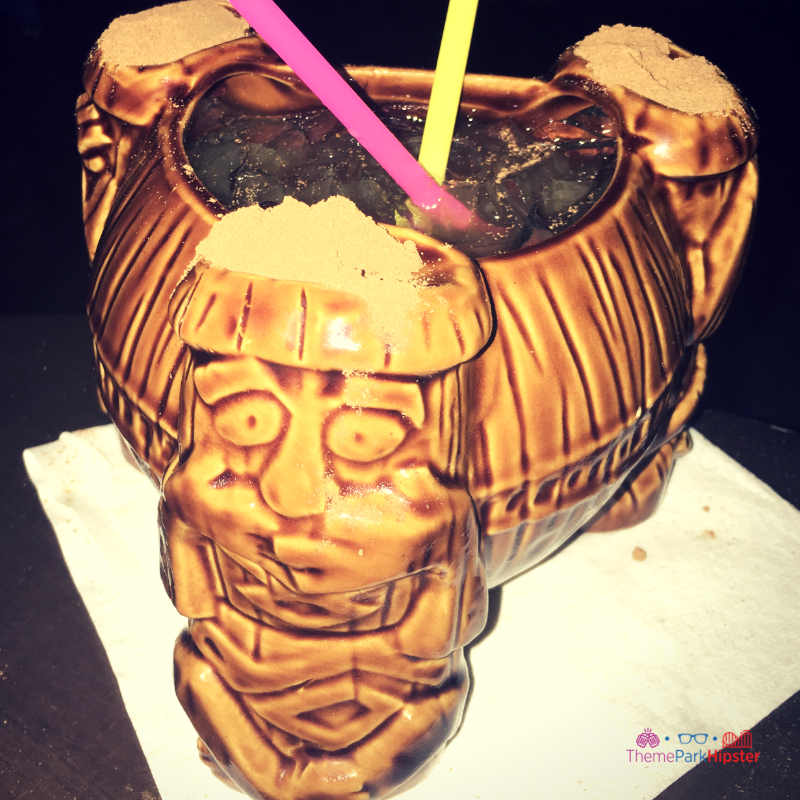 I'm ready to indulge in the umbrella-in-my-drink lifestyle.
COMPLETED! Read my experience at Trader Sam's Grog Grotto here!
13 – Complete the Monorail Pub Crawl
This is one of the best ways for adults to do Disney. I can't wait to dine and drink at some of the best restaurants in the Polynesian Resort, the Grand Floridian, and the Contemporary Resort.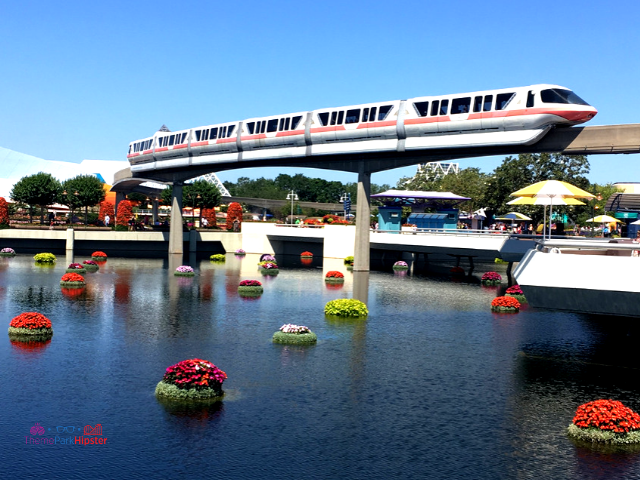 Disney has an official crawl called Highway in the Sky Dine Around, but you can definitely create your own itinerary.
Read: The Ultimate Guide to the Three Disney World Monorail Resorts
14 – Dine at the Sci-Fi restaurant in Disney's Hollywood Studios
A classic drive-in theater with food inside Walt Disney World sounds pretty awesome to me!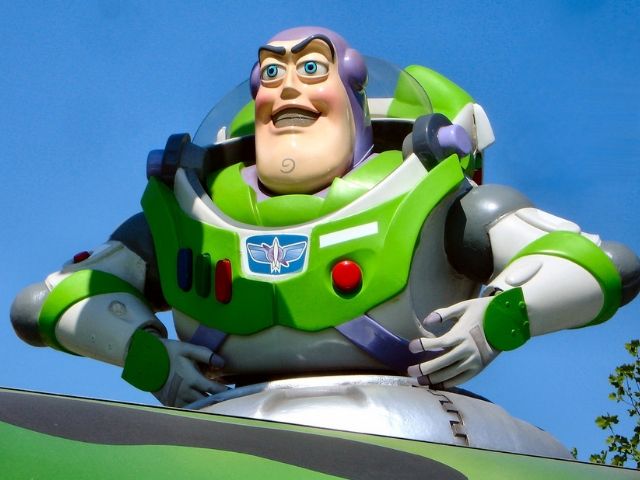 15 – Finally score 999,999 on Buzz Lightyear's Space Ranger Spin.
I keep trying and honestly, I suck at these types of attractions. Hopefully this year I will be able to get it done!
Ready to start planning your next Disney World vacation? Listen to the latest podcast episode on Apple or on your non-Apple device now!
16 – Explore Pandora at Night
The world of Pandora immerses you and takes you automatically into a magical journey with the Na'vi people the Disney way.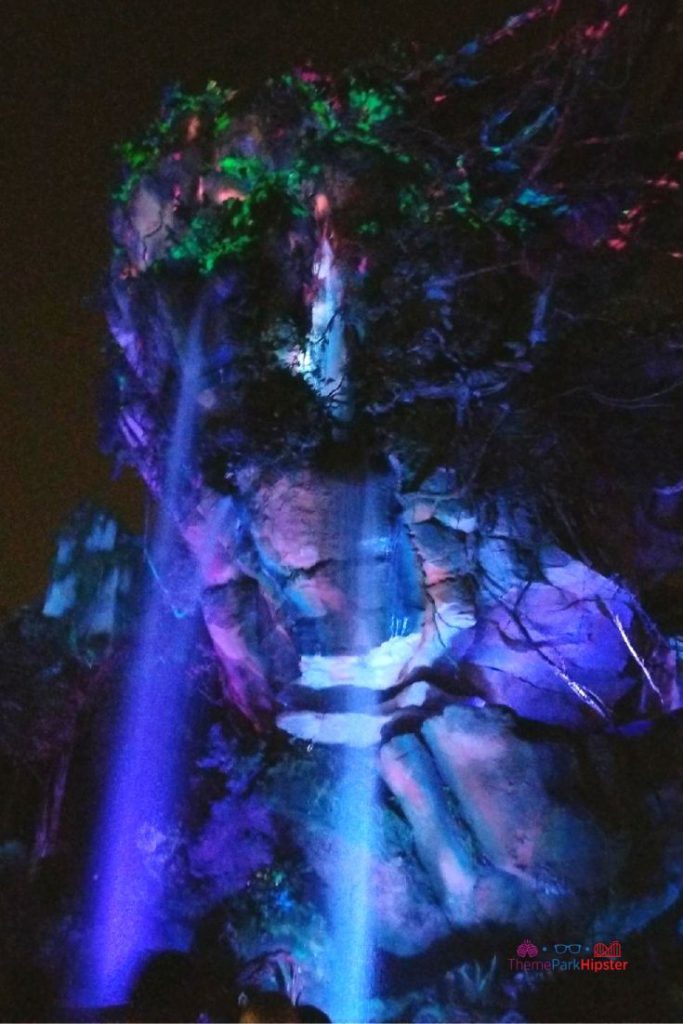 It is so beautiful in the day, I know it has to be spectacular at night based on some of the videos I've seen online.
COMPLETED! Read the full Pandora World of Avatar guide here.
17 – Delight in Afternoon Tea at the Garden View Tea Room in Disney's Grand Floridian Resort & Spa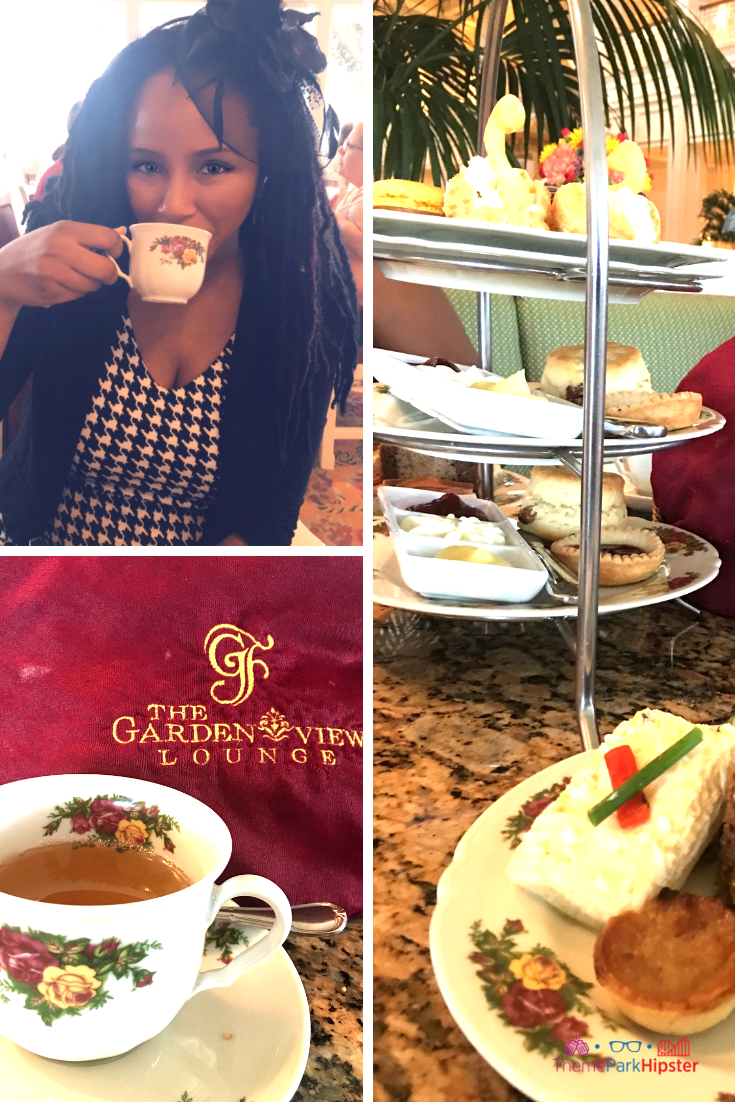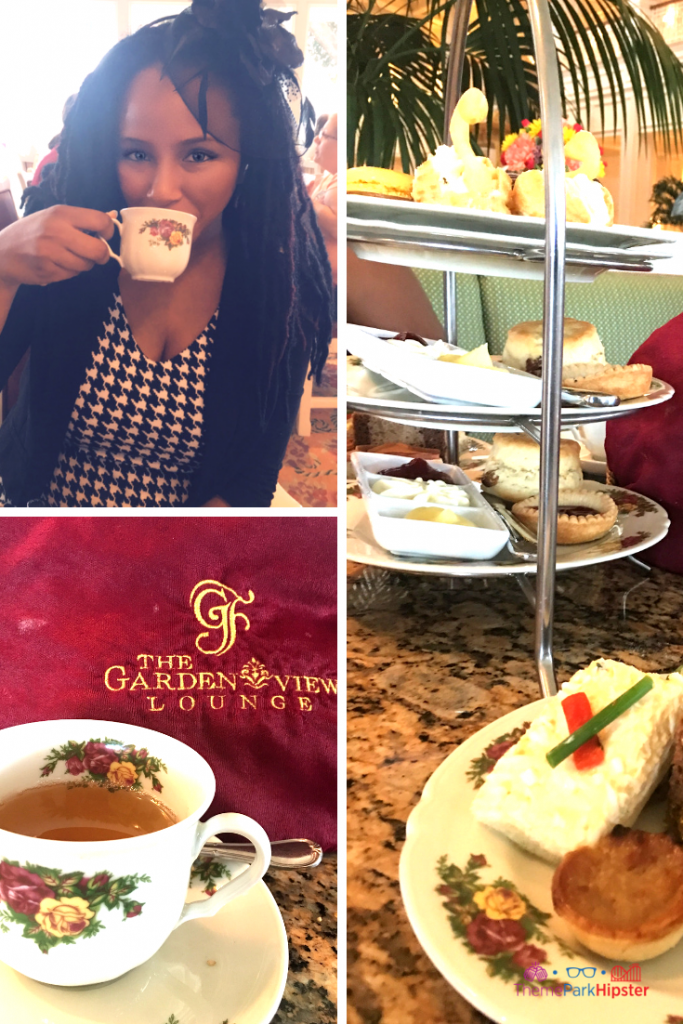 After listening to an episode of WDW Radio, I was convinced to try this unorthodox Disney experience. Once you've heard the charismatic host, you'll want to do it too!
COMPLETED! Read or listen to my experience with Afternoon Tea at Disney World here!
18 – Do all four Walt Disney World theme parks in one day.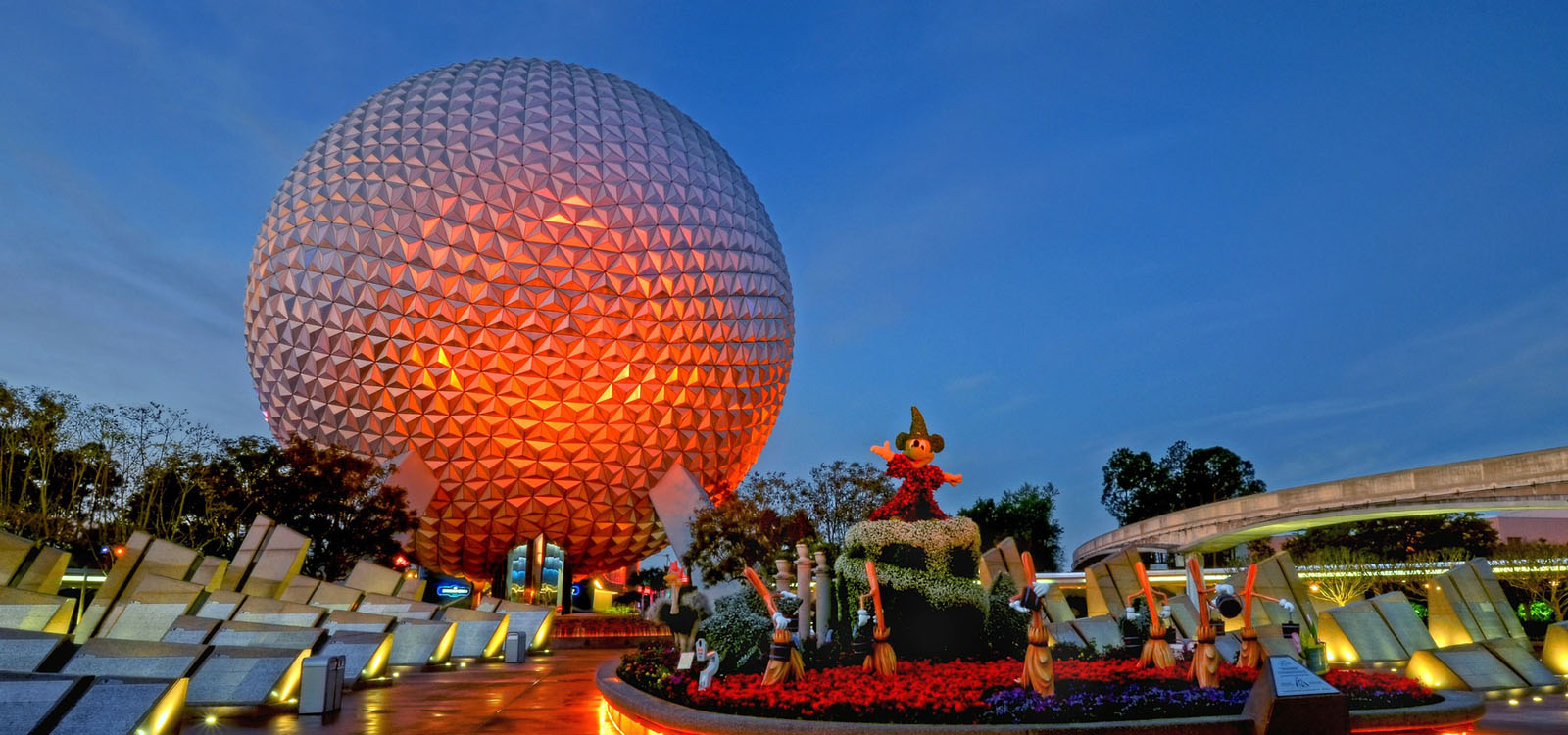 I haven't done this in years! Now I'm more of a go to Epcot for dinner and drink kind of person then leave.
This would be a great way to rekindle my love of the parks.
19 – Do the Wonders of the Lodge Tour at Disney's Fort Wilderness Lodge Resort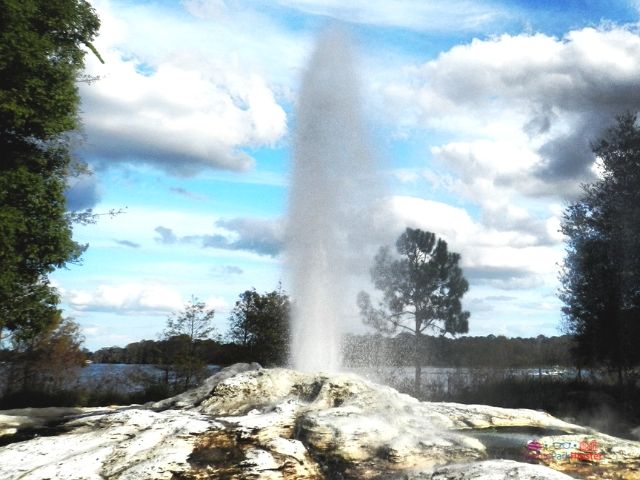 This is a free tour that explains the art, architecture, and history of Disney's Fort Wilderness Lodge Resort.
Plus, it's my favorite hotel on Disney property!
20 – Buy a Holiday Décor Item from Ye Olde Christmas Shoppe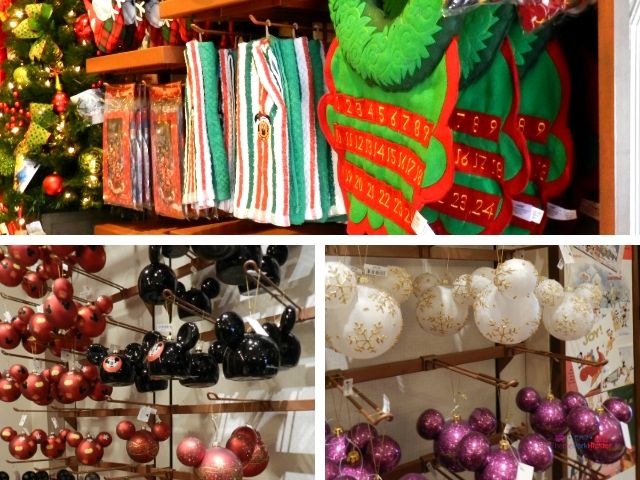 I have a new thing that I'm into and that's collecting Christmas décor from all of the theme parks I visit.
This year I will start my collection by buying something from Ye Old Christmas Shoppe in the Magic Kingdom theme park.
21 – Have a Meetup Day with Fellow ThemeParkHipsters
I would love to meet each and every one you guys who have been following the blog for a while.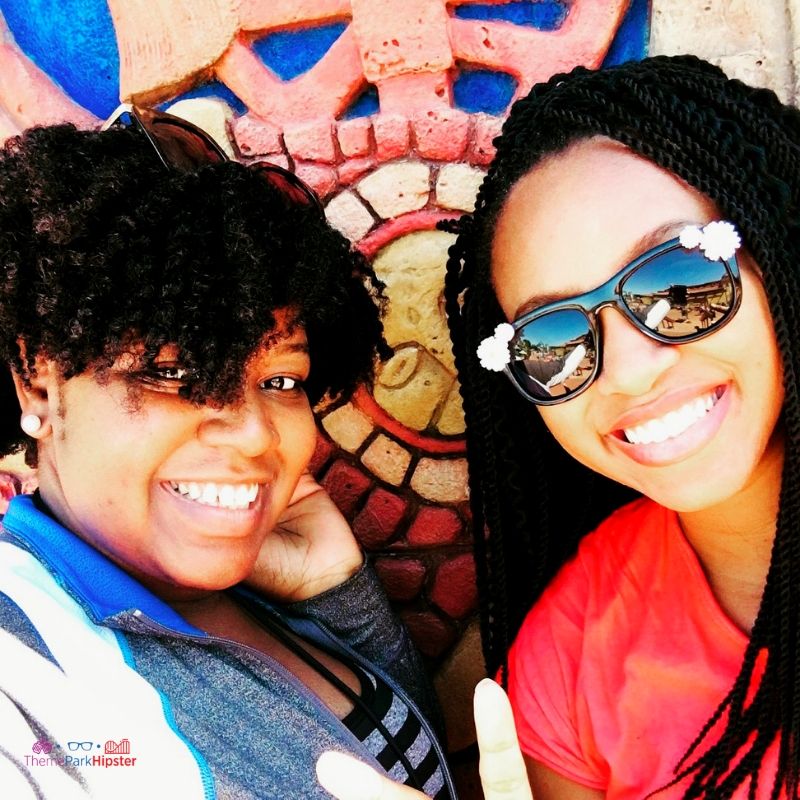 It will be so awesome to enjoy thrilling attractions and delicious food with you all!
COMPLETED!
What to Know Before You Go
Before when end this Disney World bucket list, let's go over some of the most common questions I'm asked.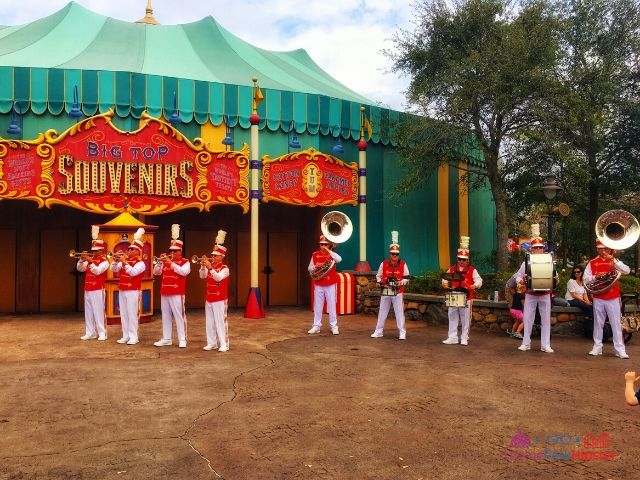 How much does Disney World cost?
A one-day REGULAR season Disney World ticket starts at $118* (prices do fluctuate based on the season).
What day of the week is best to go to Walt Disney World?
Tuesday is the best day of the week to have your solo Disney day. If Tuesday doesn't work, Wednesday and Thursday are good as well.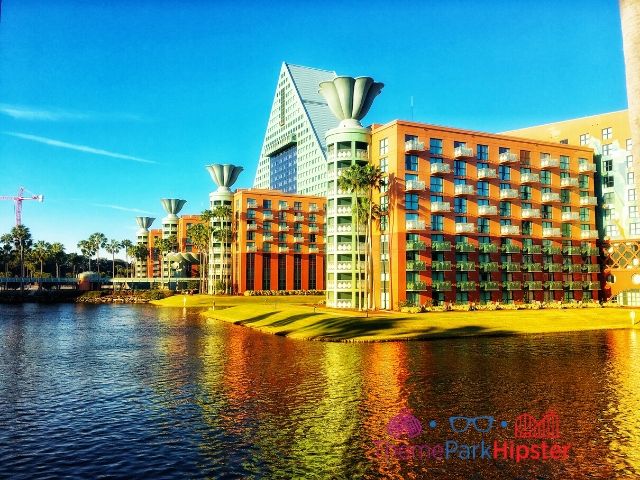 What are the best Disney resorts for Solo Travelers?
Watch: How to Choose the BEST Disney Resort for Your Trip here on YouTube!
What rides at Disney World have single rider line?
The Magic Kingdom currently does not have any single rider attractions. While planning out your day, you'll want to have your FastPasses booked as mentioned earlier in this guide and arrive early to the park.
Disney World Single Rider Attractions
Test Track – Epcot
Rock 'n' Roller Coaster – Hollywood Studios
Millennium Falcon: Smugglers Run – Hollywood Studios
Expedition Everest – Animal Kingdom
Watch the Full Disney World Bucket List Video Here on YouTube!
Final Thoughts
Whew! I know this is quite this list to have completed by the following year. I hope I can conquer each item this year.
Wish me luck!
I will continue to update this post with pics of my experience after each adventure is completed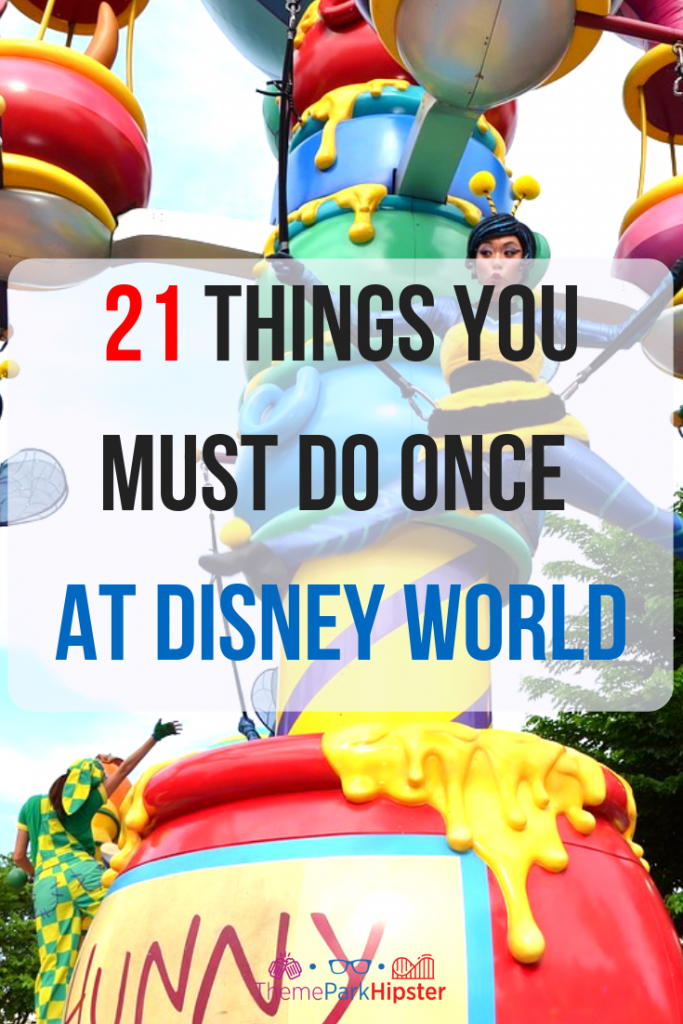 I want to know what's on your Disney bucket list? Let me know in the comments section below.
If you enjoyed this article, then you'll love these:
Planning a trip soon? If so, read the Disney Vacation Planning Guide for your next dream trip!
Until next time, Happy Park Hopping Hipsters!
NikkyJ
(Original Date January 1, 2018/Updated July 25, 2020)