Today I have another great episode just for you! Are you ready take a trip over to Orlando's marine-inspired park and need a few SeaWorld tips to get you started?
Today I have a real treat for you— we are going to go over how to make the most of your first trip to SeaWorld Orlando!
SeaWorld is a great Orlando theme park that is not only excellent for a family vacation, but perfect for a solo trip! Located just off Interstate 4 and the Beachline Express, you'll be welcomed by the easy going vibe of this aquatic park.
But first, get the NEW ThemeParkHipster mobile app here!
Let's jump into some of my best SeaWorld Orlando tips to make your day epic! Listen below.
---
12 SeaWorld Orlando Tips
1 – Go during the weekdays
I suggest avoiding holidays, the weekends, and the summer.
2 – Download park app
Map out the day prior to your visit by downloading the SeaWorld app.
 3 – Pass on Preferred Parking
Try to get to SeaWorld early and park in the regular parking section. The parking situation at SeaWorld isn't bad. Wherever you end up parking, the walk to the front gate shouldn't be too terrible.
4 – Know What's Included with Your Park Ticket
Your SeaWorld Orlando ticket will include all rides, shows and exhibits, except for the Paddle Boats and the Arcade games.
5 – Purchase the All-Day Dining Deal
For one low price, you will get a band that allows you to eat at participating restaurants all day. 1 entrée, 1 side or dessert, and 1 fountain drink, tea or water for each visit.
6 – Have a Plan to conquer your day at SeaWorld
This is my go-to SeaWorld itinerary when I want to do a full, out-of-this world theme park day!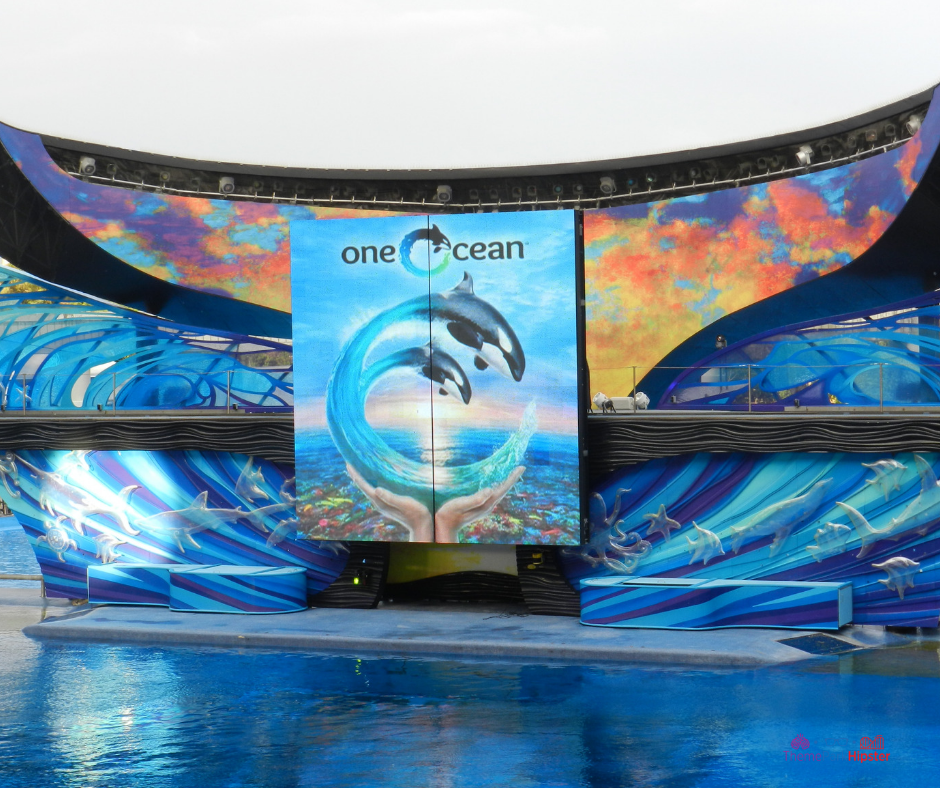 HOW TO DO SEAWORLD IN ONE DAY
Start Early (probably not as early as Universal and Disney) and get to the park when the gates open.
Grab a park guide and map out your day.
Ride Manta. *Must Do*
Pet the stingrays in Key West.
Play with dolphins in Dolphin Cove.
Experience Turtle Trek.
Hop aboard Journey to Atlantis.
Face the new Kraken. *Must Do*
Explore Antarctica: Empire of the Penguin. *Must Do*
Conquer Mako. *Must Do*
Have lunch at Shark Underwater Grill.
Discover Infinity Falls
Explore Pacific Point Preserve.
Use this time to do any tours, shows that you're interested in, such as the One Ocean animal show.
Sky Tower
Do the Paddle Boats to finish your day off.
7 – Do a VIP Tour
Upgrade your day and do one of SeaWorld's behind-the-scenes theme park tours. It allows you to get up close and personal with all the unique aquatic life in the park.
8 – Eat at Underwater Grill
The Underwater Grill serves delicious seafood while you watch sharks glide in a giant aquarium around you.
9 – Discover the Marine Life
There's a wide variety of sea life all within the gates. Many of the animals are tough to see in your lifetime, so I love how SeaWorld makes sure they educate you on each animal residing in the park.
10 – Take Breaks and Explore
You'll love exploring what SeaWorld Orlando has to offer and I guarantee you will leave there with some kind of new information you learned.
11 – Conquer the Water Rides
SeaWorld has two water attractions, Journey to Atlantis and Infinity Falls.
12 – Know What to Pack
If it's a short day, then I will have my iPhone, lip gloss, sunglasses, hand sanitizer, and mints.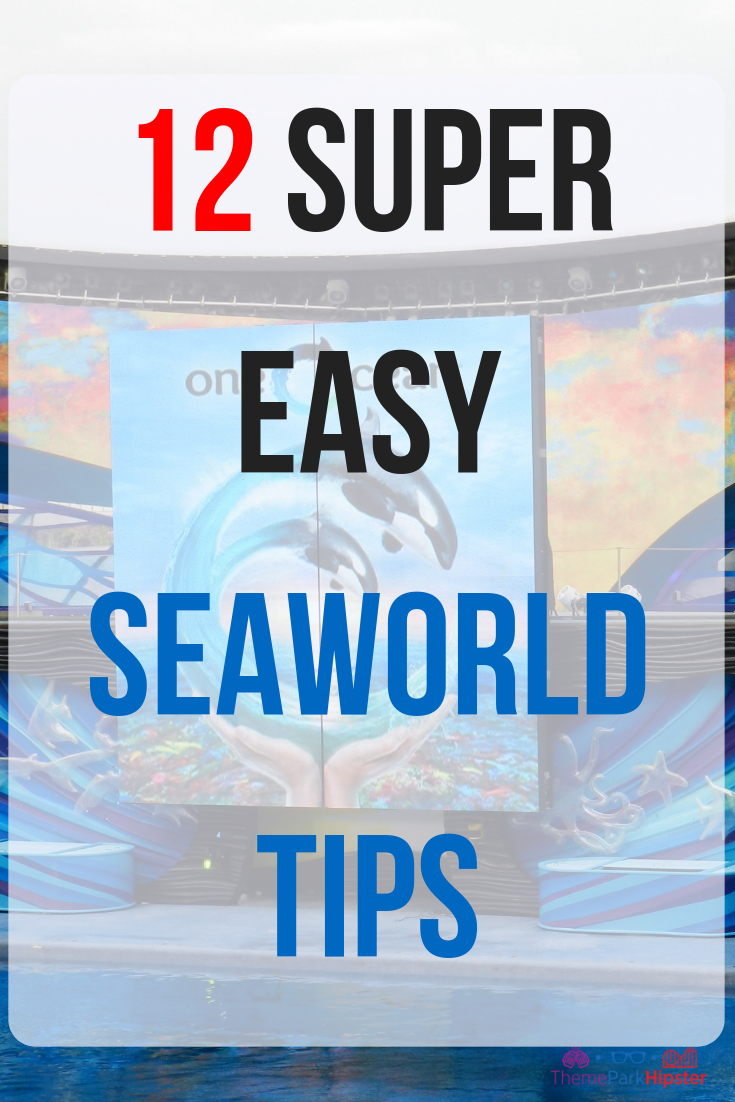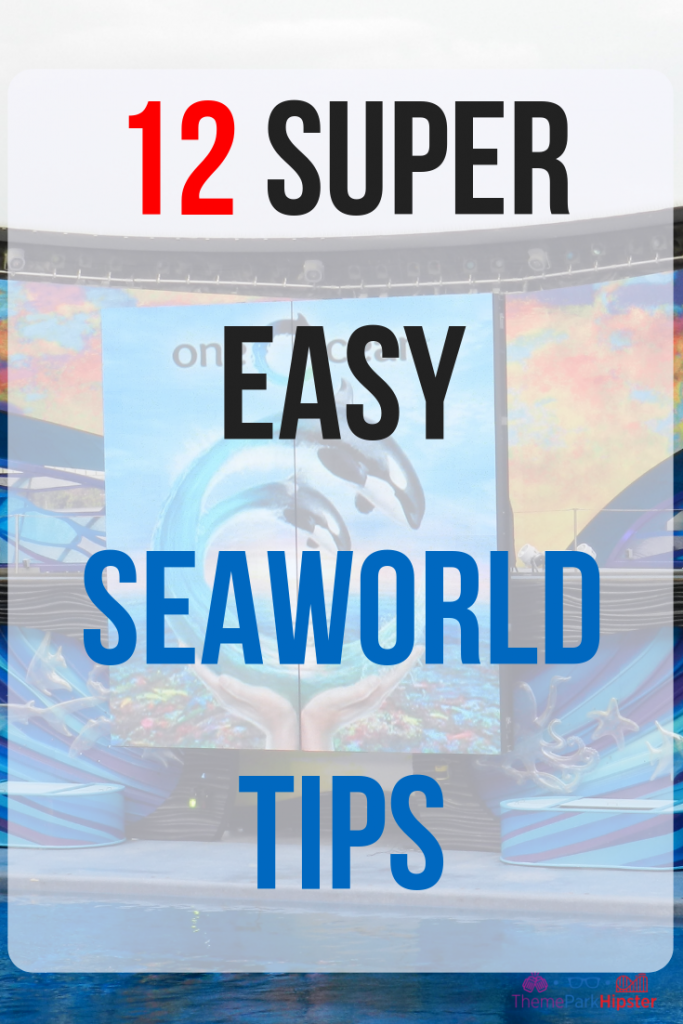 Thanks for Listening!
To share your thoughts:
To help out the show:
Leave an honest review on iTunes. Your ratings and reviews really help and I read each one.
Subscribe on iTunes.
Until next time, Happy Park Hopping Hipster!
NikkyJ