Are you ready to try some of the best cuisine inspired by the nautical adventures of the world? That's what you'll get at the 2023 SeaWorld Orlando Seven Seas Food Festival!
This comes ahead of the opening of their brand-new coaster, Pipeline: The Surf Coaster, opening this spring!
As if you couldn't be more excited, you can partake in the Seven Seas Festival concerts and even special surprises during holidays such as Cinco de Mayo, Mardi Gras and St. Patrick's Day!
Today, I will be sharing some of the offerings I tried at the festival as well as the following:
Menus
Food Reviews
Concerts
Discounts and Deals
Special Events
THIS POST MAY CONTAIN AFFILIATE LINKS. PLEASE READ MY DISCLOSURE FOR MORE INFO. Which means if you click on certain links, I may receive a small commission at no additional charge to you.
What is the SeaWorld Orlando Seven Seas Food Festival?
The Seven Seas Food Festival at SeaWorld Orlando is an event that boasts over 200+ distinct food and beverage offerings.
This fan-favorite fiesta has 50 fresh globally inspired cuisines that you can pair with over 75 refreshing wine and cocktail selections, not-to-mention over 75 local craft beers.
There is truly something for everyone at the SeaWorld Seven Seas Festival! What makes it popular is that everything is organic and locally sourced.
Save up to 42% on SeaWorld Orlando Resort Tickets!
When is SeaWorld Seven Seas Food Festival 2023?
The SeaWorld Orlando Seven Seas Food Festival 2023 dates are from February 3rd to May 7th of 2023 on Thursdays, Fridays, Saturdays, and Sundays.
You'll also get to enjoy the St. Patrick's Day Celebration on March 9th – 12th and March 16th – 19th in 2023.
Plus, SeaWorld Orlando is celebrating Cinco de Mayo this year from April 27th through May 7th.
What are the SeaWorld Orlando Seven Seas Food Festival hours?
On most days during the event, SeaWorld Orlando will be open from 10 a.m. until 9 p.m. (sometimes 10 p.m.).
However, the actual food booths will have different hours for the festival with their opening times being from 11:30 a.m. until park closing on Thursdays, Fridays, Saturdays, and Sundays.
Ready to plan your theme park trip? Watch the best vacation planning tips on YouTube. Get started here!
How much is the Seven Seas Festival at SeaWorld Orlando?
You'll be happy to know that the SeaWorld Seven Seas Food Festival is included with your theme park admission.
This means you'll be able to enjoy all of the thrilling roller coasters and outstanding live performances for one price.
Just know that your Seven Seas Food Festival tickets do not include the actual food but I'll discuss how you can save on eating during the festival a little bit later.
Getting Your SeaWorld Orlando Tickets
There are easy ways to buy your SeaWorld Orlando tickets. My top two favorite ways are directly on SeaWorld's website or through Groupon.
Groupon is constantly having deals on theme park tickets and all you have to do is purchase through their app and use your voucher as the ticket that can be scanned directly from your phone at the ticket kiosk.
What to eat and drink at the SeaWorld Orlando Seven Seas Food Festival?
The phenomenal food artisans of SeaWorld's Seven Seas Food Festival have curated unique food offerings that represent various regions including:
Asia
Latin America
Europe
North Atlantic
Polynesian islands and more!
As mentioned earlier, the Culinary Marketplaces are open Thursday to Sunday from 11:30 a.m. to Park Close, boasting a total of 24 marketplaces to try out.
You can take a look at the FULL SeaWorld Seven Seas Food Festival menu here.
There are a ton of new offerings, as well as reimagined, returning ones that are fan-favorites.
Eating My Way Through the SeaWorld Orlando Seven Seas Food Festival Menu
On my visit, I had friends who joined me and we all decided to split our festival lanyards to try most of the festival marketplaces. I will explain our results in further detail later on.
For now, let's take a look at everything we were able to try.
Moonshine
We started off with the Caribbean Moonshine Tasting marketplace, which offered 5 moonshine flavors for you to try out for $13.99 each, or to try 4 in a Caribbean Moonshine Flight for $25.
Vicki, the SeaWorld Ambassador, was extremely informative and thorough with her explanations and recommendations for what to try.
She even told us where we would be able to purchase the flavors that we tasted.
The booth featured a card that gave explanations of the flavors in more detail and even a tasting order recommendation.
We ordered the Marmalade Mayhem, Cat 5 Coconut, Passionfruit Prohibition and PB&C Cannonball, which isn't pictured due to it being a bonus shot for myself to try.
The only one we all agreed we were not too fond of was the Cat 5 Coconut by itself but when mixed with Passionfruit Prohibition, we really loved!
Caribbean Market
The first food marketplace we tried was at the Caribbean Market, where I tried out the Smoked Jerk Chicken Slider and the Island Rum Punch.
The Smoked Jerk Chicken Slider is a reimagined favorite and features smoked chicken with pineapple slaw and cilantro, topped with a brioche bun and pepper.
It was not too spicy but still had a bit of familiar kick to it. The chicken was very flavorful and the smokey flavor in particular was not overpowering.
Rum Time!
The Island Rum Punch was very refreshing and delightful.
I am a big fan of rum, so the Bacardi Light, Dark and Coconut Rum, mixed with the orange, pineapple and cranberry flavors generally associated with the islands, were simply perfection.
My friend tried the Ropa Vieja with shredded beef and plantains, which i didn't try since I'm not a fan of plantains.
I trust their taste buds and they really enjoyed the dish, saying that they noticed that they food artisans actually salted the plantain before frying it, which A LOT of people make the mistake of doing when attempting to make this traditional snack.
All American Market
I took a solo visit to the All American Market to try the Lobster Mac n Cheese dish that I vaguely remembered from a previous visit in 2019.
It has a nice combination of Lobster, sharp cheddar, shallots and green onion.
The cheese was very flavorful and very fitting with the all American feel with its classic taste.
However, I do wish there was a bit more lobster in the dish. But I couldn't complain about the portion size of it!
Polynesian Market
The next marketplace, which I was very excited to try, was the Polynesian Market.
Anytime a theme park food festival has Polynesian booths, I make it a point to visit because I'm obsessed with this type of food.
Here I tried the Ahi Tuna Poke Nachos, which has raw tuna, wakame, spicy aioli and toasted sesame oil vinaigrette on tortilla chips.
I paired it with the Frozen Polynesian Summer mixed with Captain Morgan Pineapple Rum, Coconut Cream, Mango and Pineapple.
The Ahi Tuna Poke Nachos were excellent!
We made the mistake of eating a chip with just the spicy aioli on it first but with the tuna, it was so amazingly good!
Paired with the refreshing frozen drink, it was a great mix of spicy and sweet. Some of my party didn't like the drink because of the creamy texture.
A member of my party tried the reimagined Lamb Ribs with Hawaiian slaw, pickled red onion sesame seeds and BBQ sweet and sour sauce.
When asked he said the sauce was very savory and the ribs were fairly standard, falling right of the bone.
Coaster Cocktails
The next stop is a fairly popular rising star of a concoction at SeaWorld Orlando, the Coaster Cocktails aka the Adult Capri Suns.
These cocktails are named after various SeaWorld roller coasters and offer 4 different types served in large pouches for $14.99.
I will fully admit that I overestimated the strength of the drinks but they were sooo yummy!
I tried the Ice Breaker mixed with Sailor Jerry Spiced Rum, Lemonade, Sprite and Passionfruit.
Hipster Power Tip: You can use the SeaWorld Seven Seas Food Festival Sampler Lanyard to get a sample of one of the flavors, but they can't be used to get a full sized one.
Mediterranean Market
We took a small break before moving along to the Mediterranean Market, where friends grabbed the Parmesan Truffle Fries and Baklava!
I took a bite and honestly, those were some of the best fries I've had in a while.
The truffle was really light and airy, but powerful in flavor. The Baklava was fairly standard if you have had it before but nothing to cry home about.
Get your Discounted (up to 42% off) SeaWorld Tickets with Groupon TODAY!
Asian Market
Before taking in the sights of Infinity Falls, we moved to the Asian Market where I tried the Gao Bao, which actually disappointed me a bit.
It had pork belly, pickled cucumber and carrots on a bao bun.
The bun itself and dish was genuinely average and i wish there was more pork belly. However, the pork belly itself was very good!
Italian Market
Our last big stop was the Italian Market, which is a bit hidden, but when found, you get plenty of seating and perfect for relaxing and enjoying the lagoon during sunset.
Here we tried the Palermo Fontina Cheese Meatballs, Burrata and Tomato and Italian Cannoli.
Everything here was absolutely 10/10 and by far, the meatballs, crafted with fontina cheese, pomodoro sauce and garlic Panchito were flavorful, an excellent portion size and amongst my fave dishes of the day.
My friend highly praised her burrata as well! I'm a huge fan of cannoli and this one was delectable, light and a great treat.
There was so much more to try and I will certainly be returning soon to get more!
Save up to 50% on over 25 Things to Do in Orlando: Kennedy Space Center, LEGOLAND Florida, kids activities, airboat ride, WonderWorks & more TODAY!
2023 SeaWorld Orlando Seven Seas Food Festival Concerts
The Seven Seas Festival offers a great concert lineup with a wide variety of musical artists!
During our visit, The performer was Canadian Singer, Tenille Townes, but the lineup has allowed us to enjoy great artists such the Commodores, Sean Kingston, Ludacris, Hanson and so much more!
You are also able to buy reserved seating for the concert of your choice, but its open seating for all and included with your park admission.
Pricing for the reserved seating starts as low as $34.99 and can be found here, along with the link for the full concert lineup.
SeaWorld Seven Seas Food Festival Special Deals and Upgrades
The Seven Seas Festival gives visitors a chance to step up their experience to another level with the Seven Seas VIP Tour!
Seven Seas VIP Tour
Discover the best food and beverage pairings with included 18-punch Food & Wine Lanyard and sample from an array of over 200 distinct flavor offerings.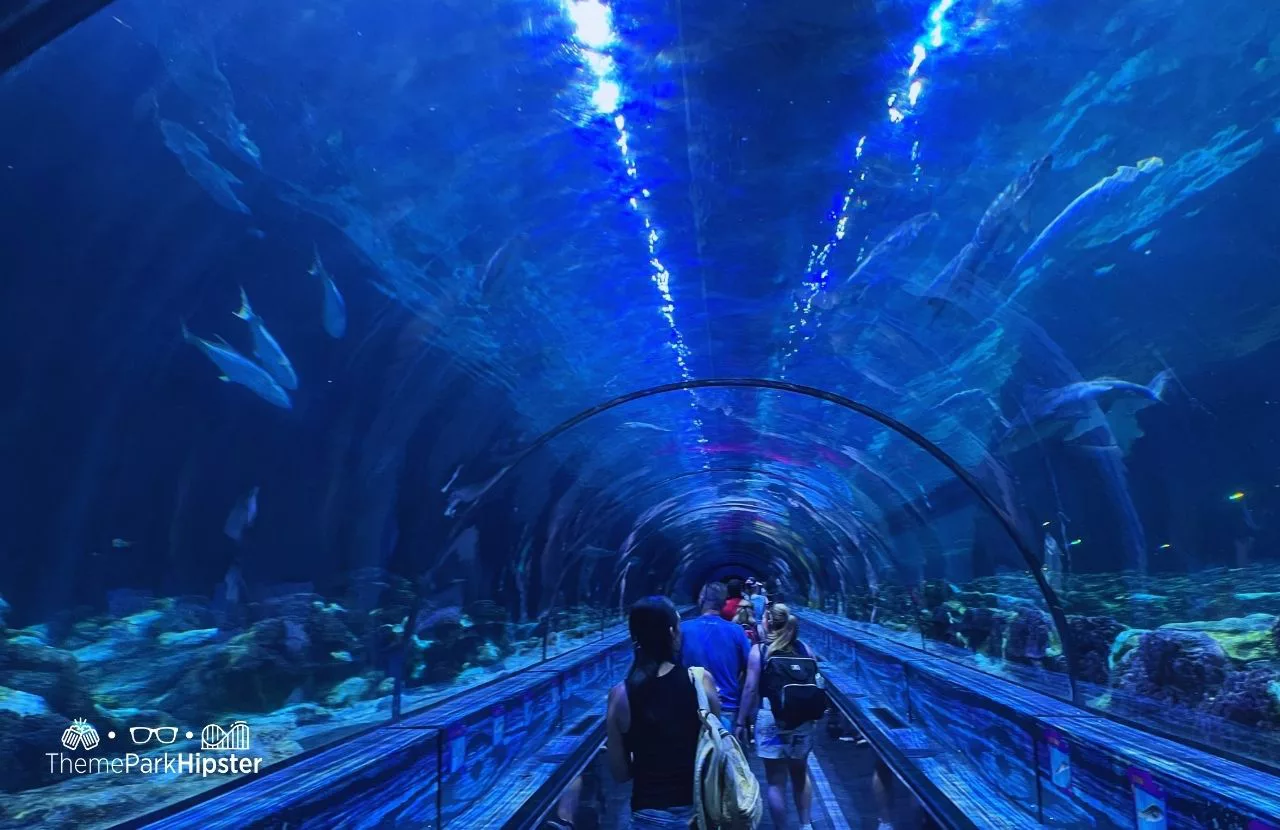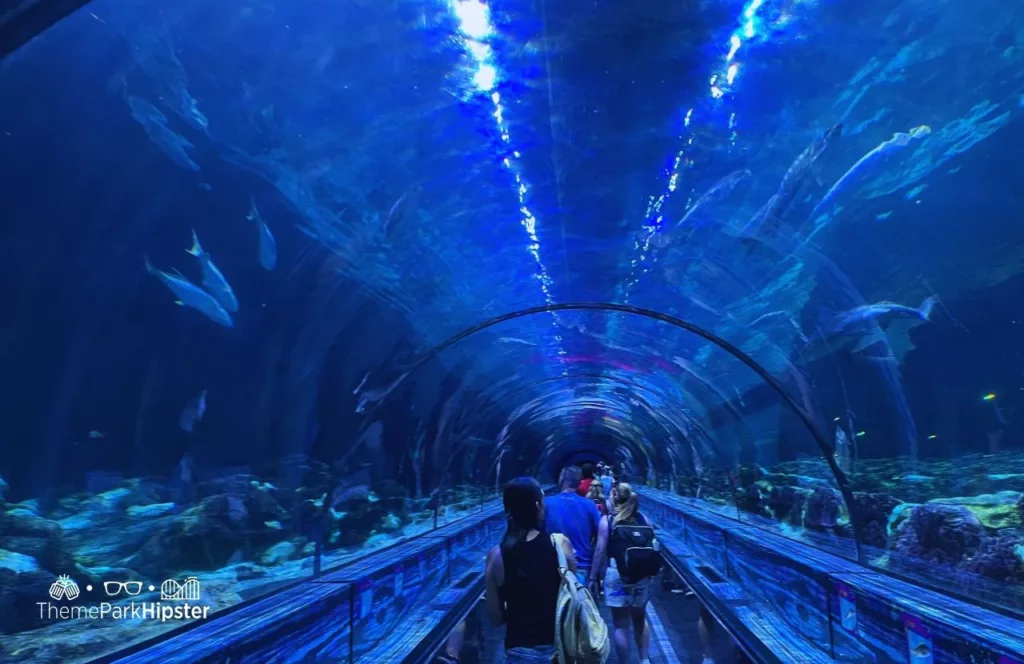 On this private tour, VIP guests will also enjoy reserved premium floor seating during our live concert series and unlimited priority access to our attractions during the tour.
Details and pricing for this SeaWorld Orlando VIP Tour can be found here.
SeaWorld Orlando Seven Seas Food Festival Sampler Lanyard Prices
As mentioned earlier, my group decided to purchase the Seven Seas Food Festival lanyards.
You can purchase a 10 sample lanyard for $70 or 15 for $85. Also, as a SeaWorld Pass Member, you can get 18 samples for the price of 15!
This will allow you to try out multiple food and beverage offerings at the festival, saving you up to 40% off.
You can purchase your SeaWorld Food Festival lanyard ahead of time or at the SeaWorld Welcome Center.
It saved us a lot of time at the marketplaces and I would highly recommend it!
Explore Orlando with these discounted tours on Groupon TODAY!
Special Events During the Seven Seas Food Festival at SeaWorld Orlando
Lastly, if you plan on visiting SeaWorld during the holidays, the park will have special events running during the festival's run, which you can find below:
St. Patrick's Day at SeaWorld: March 9th to 12th and 16th to 19th
STREETS OF GREEN – Make your way to the Irish Market Plaza at select times to see lively entertainers, amazing stilt walkers, and more. Select times from 12:30 p.m. – 6 p.m.
TIMELESS TUNES – Lose yourself in Irish melodies as traditional musicians bring their beautiful sounds to Orlando throughout the day. Select times from 12:30 p.m. – 6 p.m.
TASTES OF IRELAND – Take your Seven Seas Food Festival voyage to the Emerald Isle for classic recipes like corned beef hash and toast the day with a Guinness Irish Stout. 11:30 a.m. – park close.
Celebrate Cinco De Mayo at SeaWorld: Thursday to Sunday April 27th – May 7th
FIESTA IN THE STREET – The Wild Arctic Plaza comes to life as entertainers, stilt walkers, and party starters get this full-blown fiesta going. 12 p.m. – 6 p.m.
DJ DANCE PARTY – Get your feet moving at this fun-filled party as we spin new and old beats throughout the day. 12:00 p.m. – 6 p.m.
LIVE MUSIC – Immerse yourself in the traditional music of Mexico as classic bands bring their beautiful and bold sounds to Orlando. 12:00 p.m. – 6 p.m.
MEXICAN FLAVORS – Savor new and classic tastes as part of our Seven Seas Food Festival including street corn, tacos al Pastor, tostada de barbacoas, and delicious beer and cocktails.
Ready to plan your theme park trip? Watch the best vacation planning tips on YouTube. Get started here!
My Final Thoughts on the SeaWorld Seven Seas Food Festival
The Seven Seas Festival was relaxing, enjoyable and carefree! It was an excellent way to spend the weekend.
It's a fun experience for all types of families and solo travelers. Plus, it's easy to navigate, especially for those with food allergies.
Ultimately and most importantly, its affordable and fun!
You will be able to enjoy the amazing coasters, unique entertainment and more on top of the festival!
Until next time, Happy Park Hopping Hipsters!
RECOMMENDED: Ice Breaker at SeaWorld Orlando: Florida's Steepest Vertical Drop