Are you confused about the Disney FastPass tiers?
Or do you totally get it and are always snagging those epic FastPasses for rides like Frozen Ever After.
Imagine feeling like a VIP guest at Walt Disney World who skips the lines and hop on roller coasters or slide into reserved seats on a regular.
What a dreamy fantasy! And where do all fantasies come true? Walt Disney World.
Just like Aladdin's magic lamp, Disney emerged with a miraculous ticketing system called FastPass which later developed into FastPass+.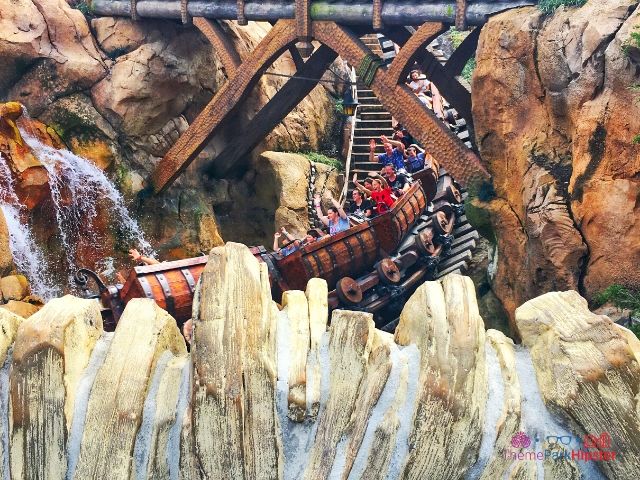 THIS POST MAY CONTAIN AFFILIATE LINKS. PLEASE READ MY DISCLOSURE FOR MORE INFO. Which means if you click on certain links, I may receive a small commission at no additional charge to you.
How Does the Disney FastPass+ System Work?
With this pass, you get three chances (much like three wishes) to skip lines at three Disney attractions of your choice.
All admission forms offer the same number of FastPasses and every FastPass is free at Walt Disney World.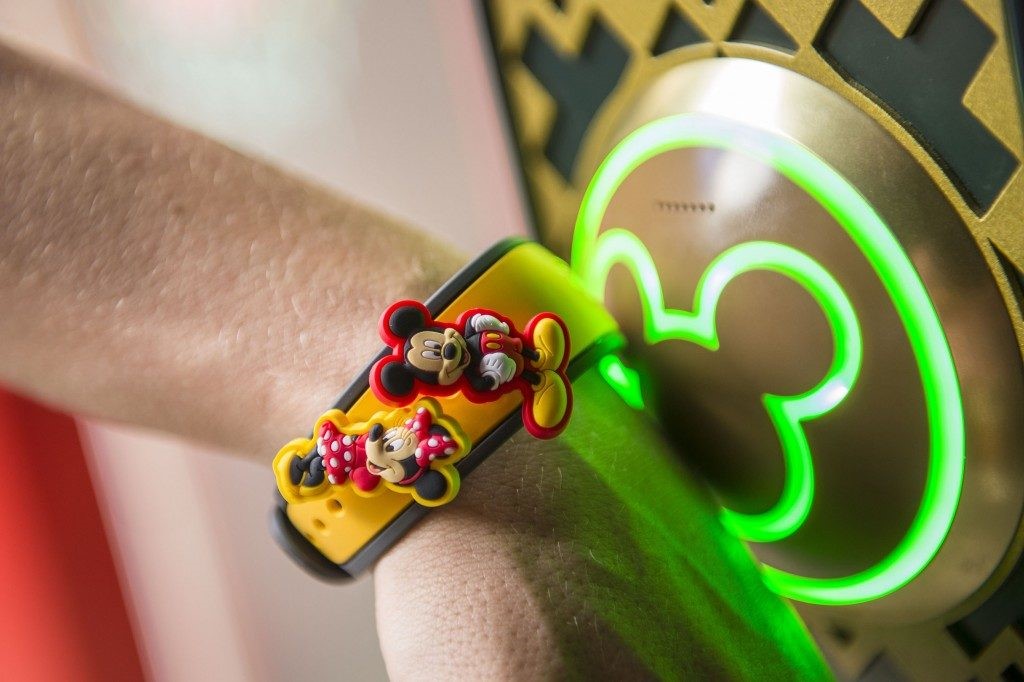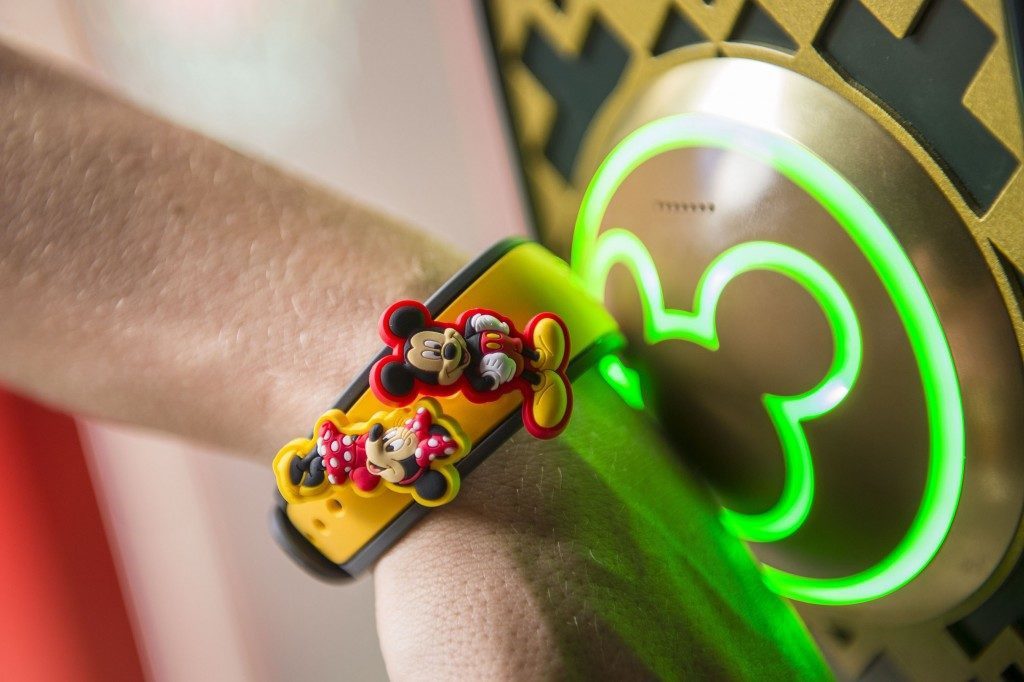 After you have exhausted all three passes, you are free to get another one, depending on availability.
When talking about availability, it is important to note that Disney can increase or dump the passes at once without any warning.
If you are not booking the tickets to the park in advance, chances of enjoying these passes do become slim.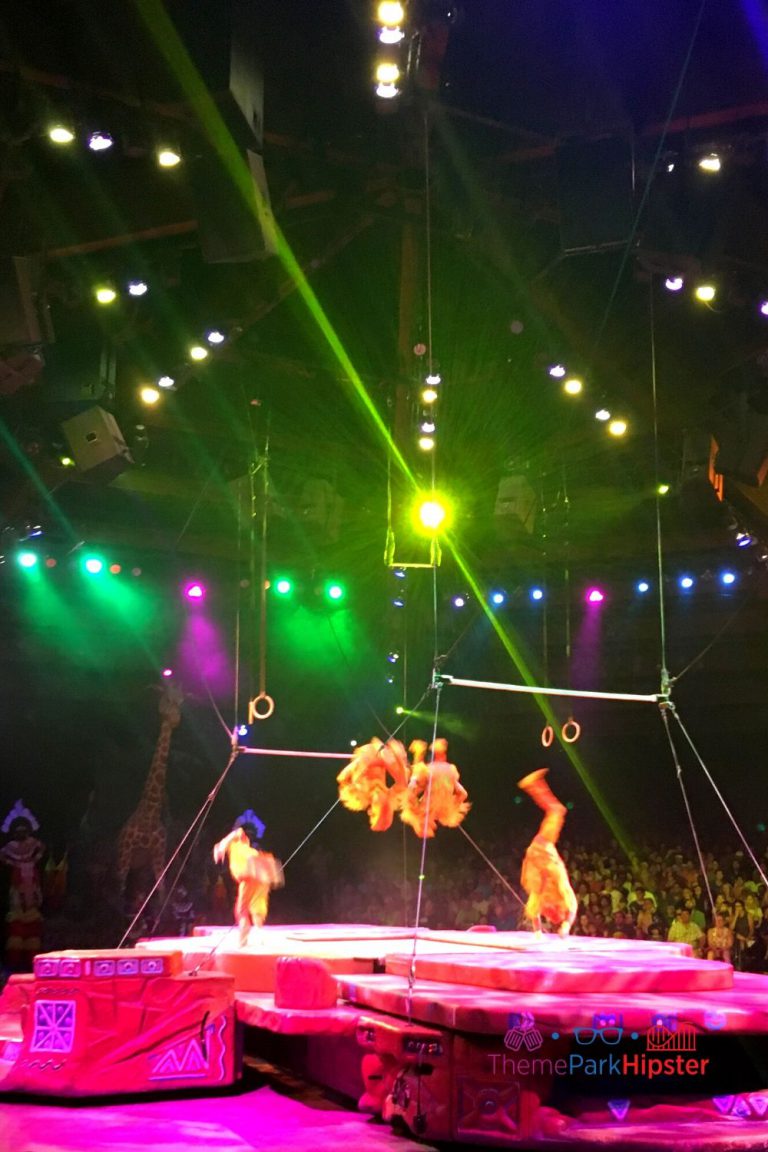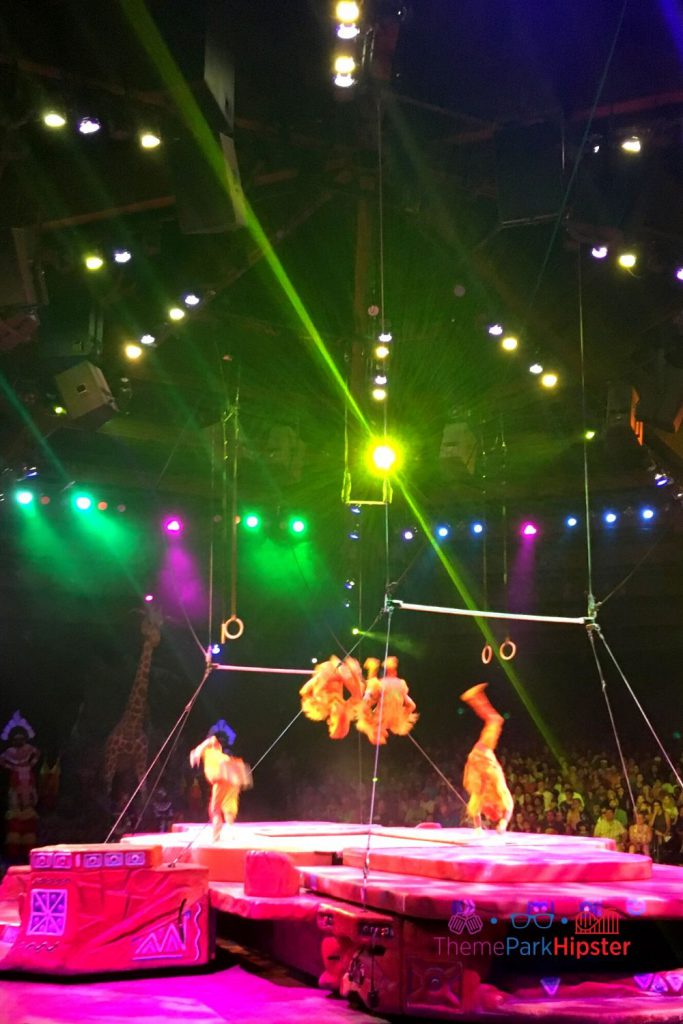 To ensure you receive you favorite FastPasses, book Disney tickets 60 days in advance if you are planning to stay on Disney property and 30 days in advance otherwise.
This might sound crazy – planning two months ahead for an attraction way before visiting the park.
It doesn't have to take so many efforts. You can choose FastPasses for the rides you are absolutely sure you want to experience.
Everything else can be sorted out later. Read on to know how.
Hint: Modify the pass.
ORDER NOW to secure your ticket reservation in the parks! GET MY DISNEY TICKETS!
Ease Your Way into Making FastPass+ Reservations
It is obvious how confusing, time-taking, and nerve-wracking it can be to firstly, decide the perfect day of visiting the park and secondly, do all the calculations for the best day to book the tickets.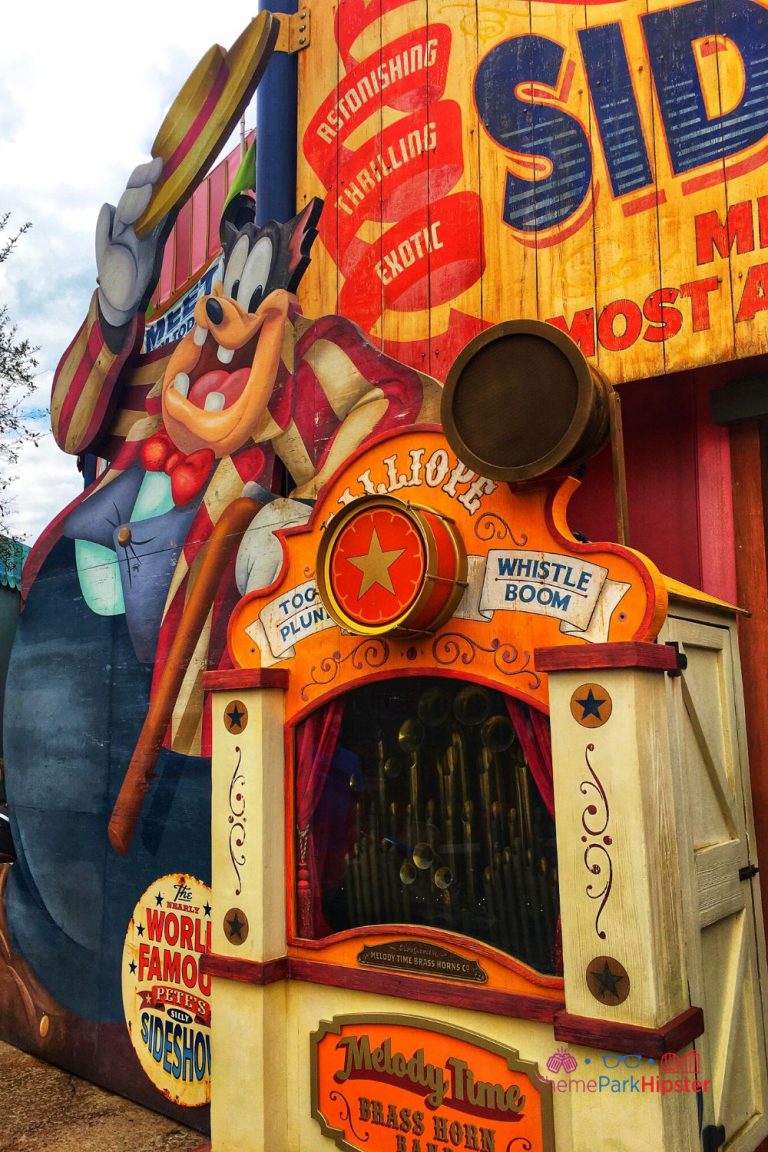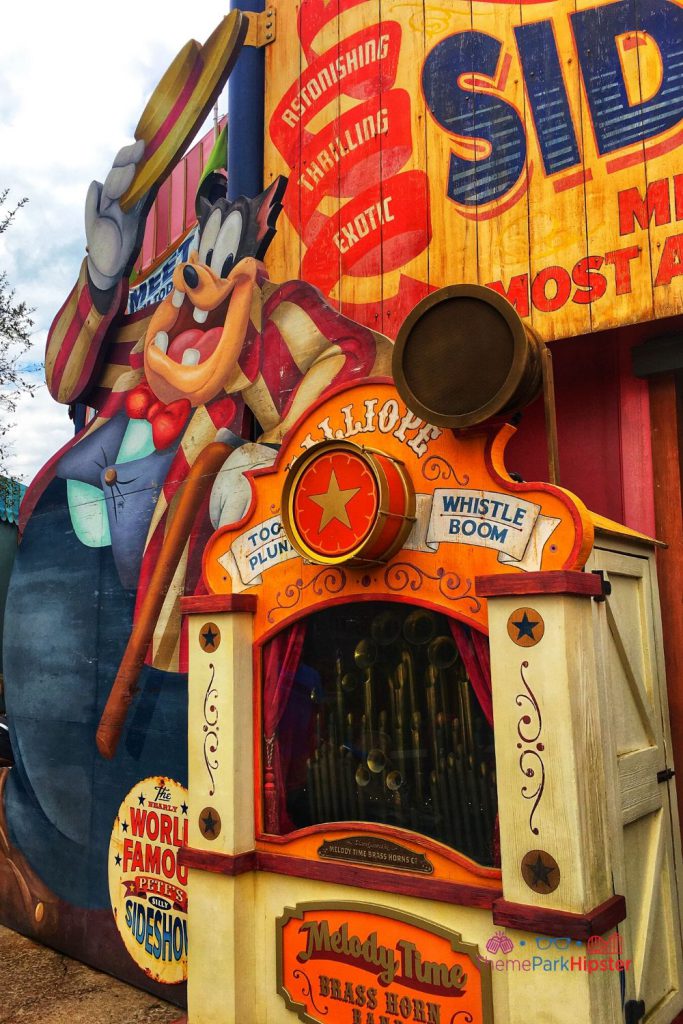 Don't worry, to make the process a little more convenient, I have mentioned below some helpful workarounds for you:
Google "60 days before the DATE' or "30 days before the DATE" to get the exact day on which you need to book the tickets.
Use this online tool to do the calculations. Put the Disney-travel-date under Today and then subtract 60/30 days from it.
Use this calendar created by UndercoverTourist.com.
Once you have found out the magical date, mark it on the calendar and set a reminder so you do not forget.
Listen: The Best Disney FastPass Secrets and Rules
Make the FastPass+ Reservations
There are two ways to book the tickets and reserve FastPasses ahead of time:
There is an art to using the three FastPasses, just as tricky as choosing the three wishes.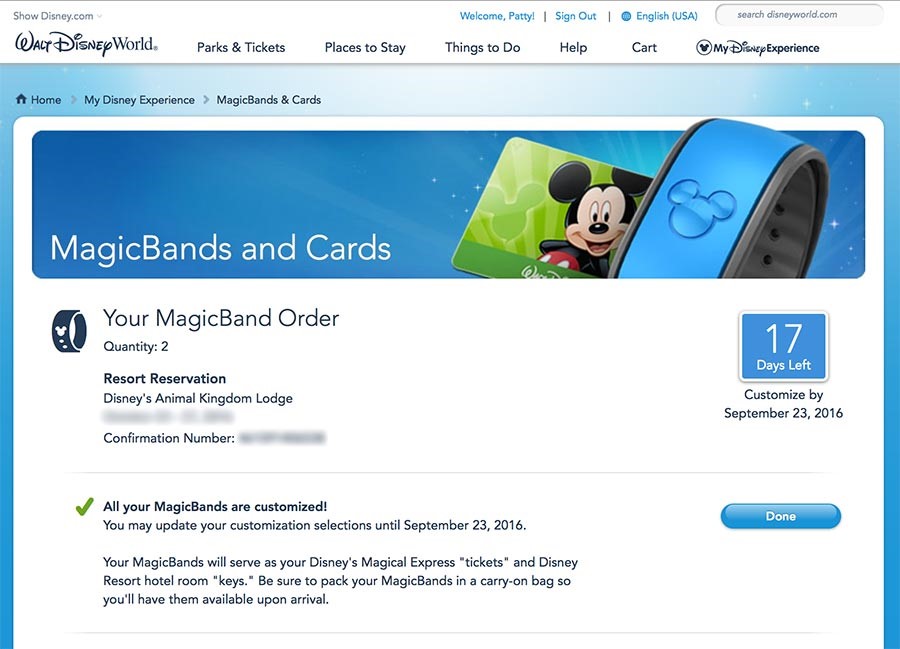 To use them wisely, read on and learn some amazing strategies that will come in handy when deploying FastPasses. But first, let's talk about WDW FastPass Tiers.
7 Tips for Using the Walt Disney World FastPass+ System
The one rule which you already know by now is that you get to make THREE advance pass bookings for each day. Each of these reservations offers an hour's window.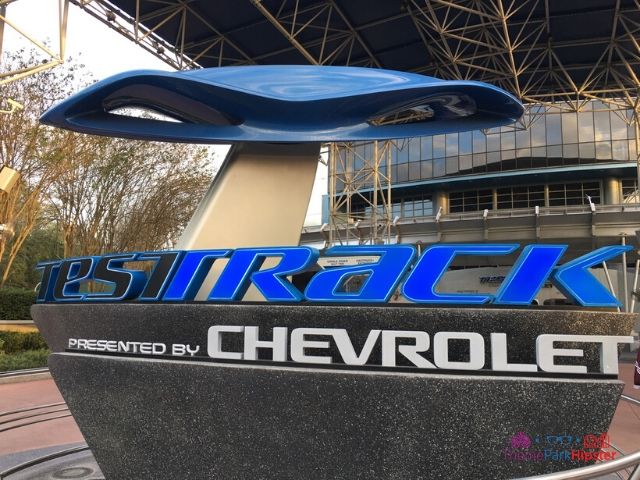 For example, if you have made FastPass reservation for Dumbo the Flying Elephant between 1 p.m. to 2 p.m., that is the time slot you get to redeem the pass.
Although you are reserved for 60 minutes, you can only use the pass once in that duration.
Tip 1 – Book Now, Change Later
When booking a ride, if you can't find a slot that fits your preferred timing, pick the next best option and modify it later.
For example, if you want to reserve Slinky Dog Dash at 1 p.m. but all you get is a slot for 8 p.m., just book it.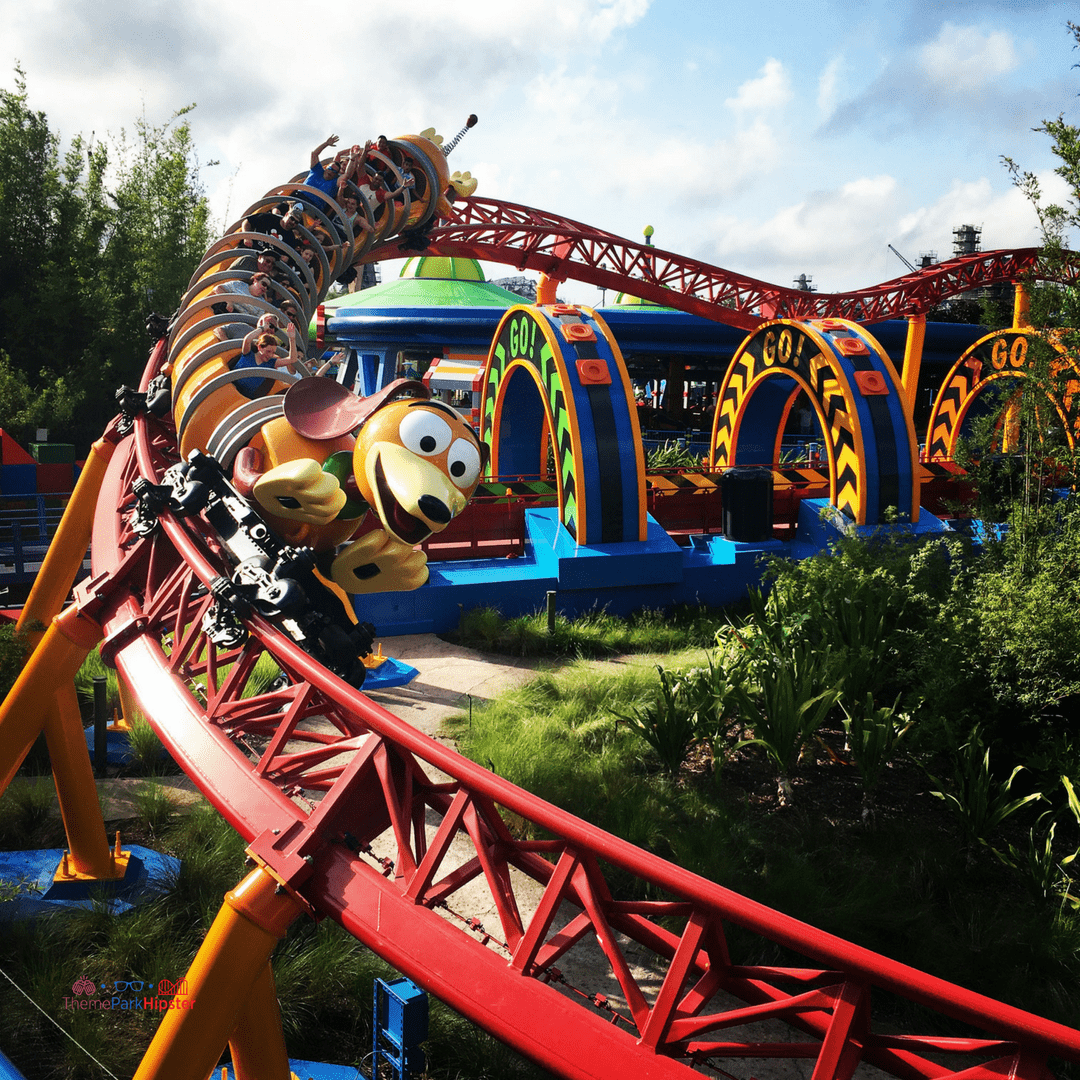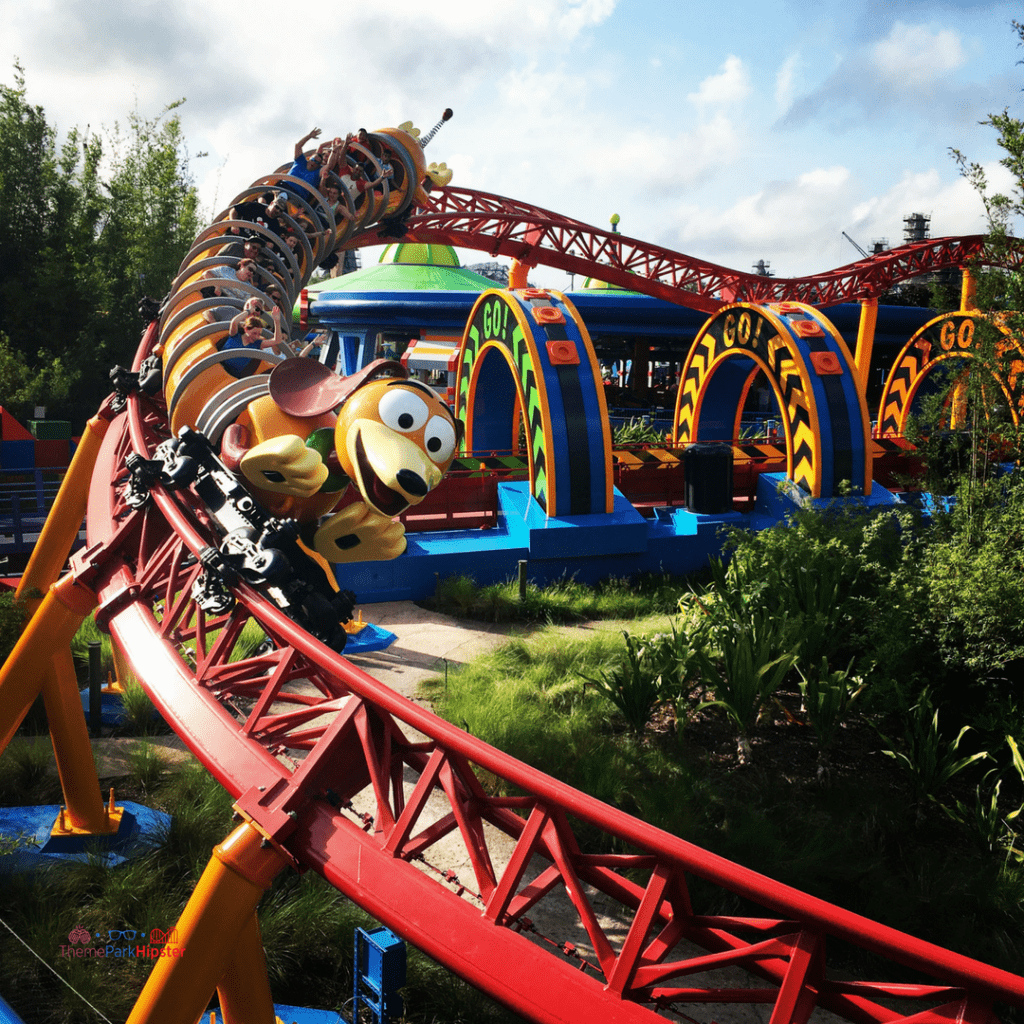 Later, if the 1 p.m. slot is available, modify the timing of your selection with the help of the app.
You don't just get to modify the timing of your pass, but also to cancel the selection altogether and use it on another ride.
You can cancel the pass with the help of the app or at one of the on-site kiosks.
Tip 2 – Book Your Reservations Early
Cancellation can only be done until the start of the arrival window. Make your selection as early as possible because availability of a FastPass seat is generally limited by the end.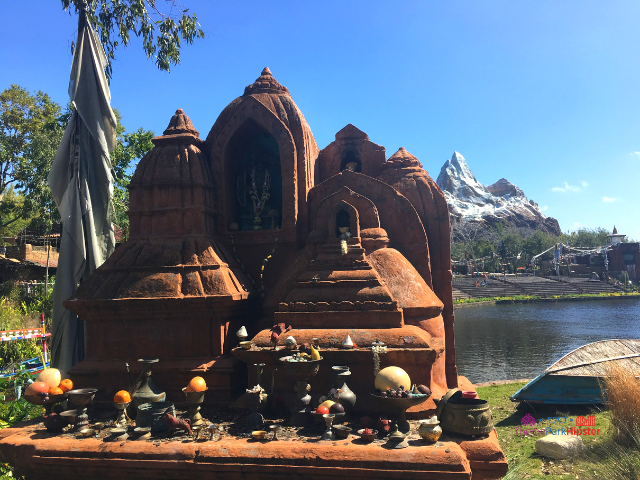 Tip 3 – First 3 Reservations Can Only Be Made in One Park
Another relatively lesser-known fact is that all three reservations must be made in a single park.
Imagine each park to be a Genie with three wishes. You cannot divide wishes from one Genie among the rest.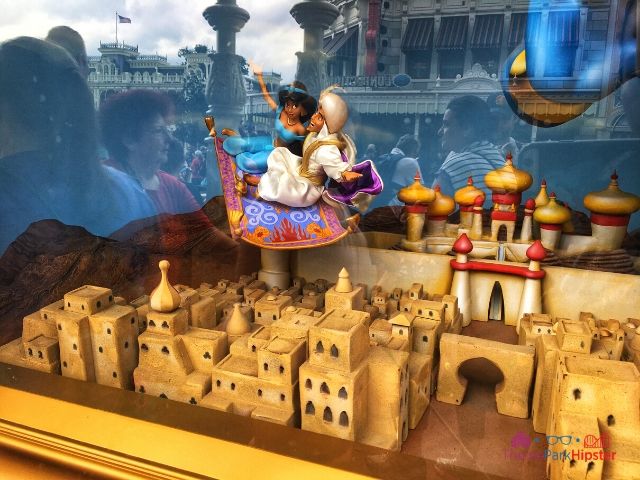 Since Disney does not yet provide FastPass for water parks, they are only available for four theme parks – Animal Kingdom, Hollywood Studios, Epcot, and Magic Kingdom.
Tip 4 – Do Not Make a Hasty Decision.
Check out all the rides in a park online before you make your selections.
Among the four theme parks of Disney, Epcot, Animal Kingdom, and Hollywood Studios have tiered selections.
When making the reservations, you are limited to use the passes for a maximum of one "Tier 1" ride.
Bummer!
Tip 5 – Modify Your Reservations on Your Phone When in the Parks
Although there is complimentary Wi-Fi available on all four parks, keep your data pack charged for just-in-case scenarios.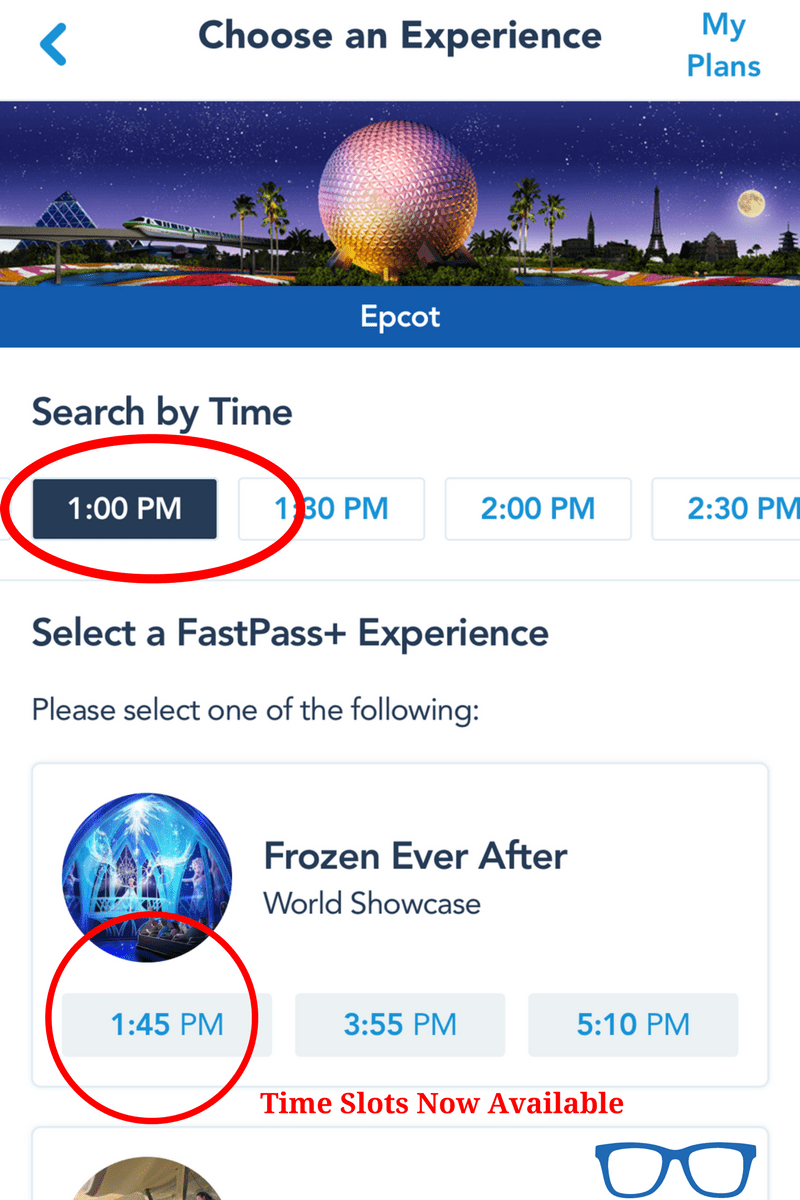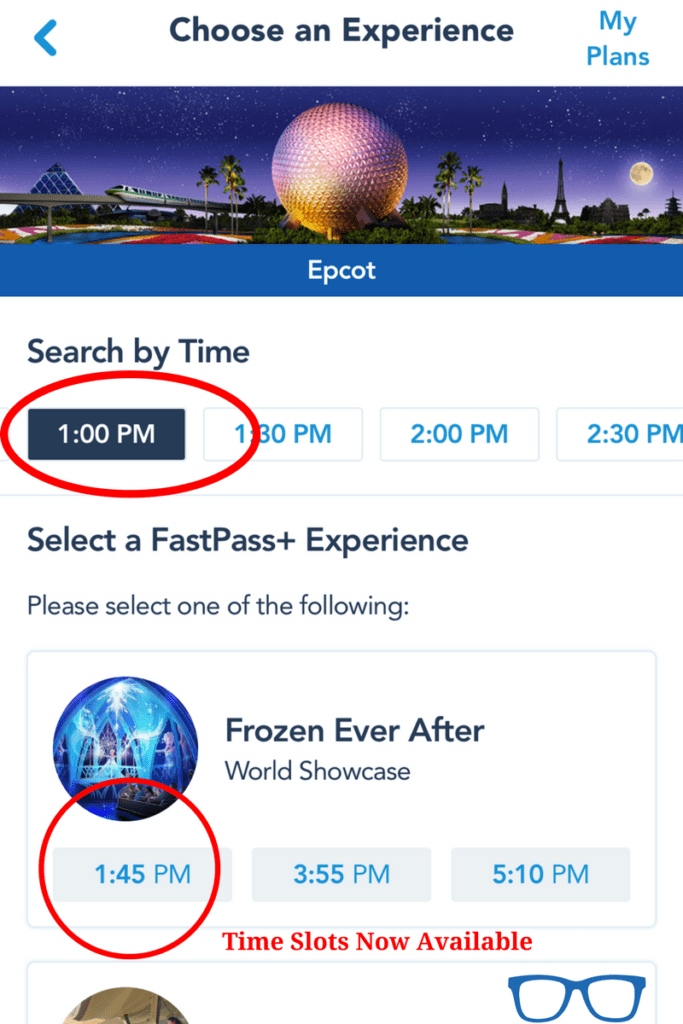 Modifying the reservations is quicker through the app than it is by visiting a kiosk.
Tip 6 – Plan for Unlimited FastPasses at Disney
Remember we talked about the fantasy? This is it!
The rule is the one that we easily forget about – unlimited supplies of FastPass.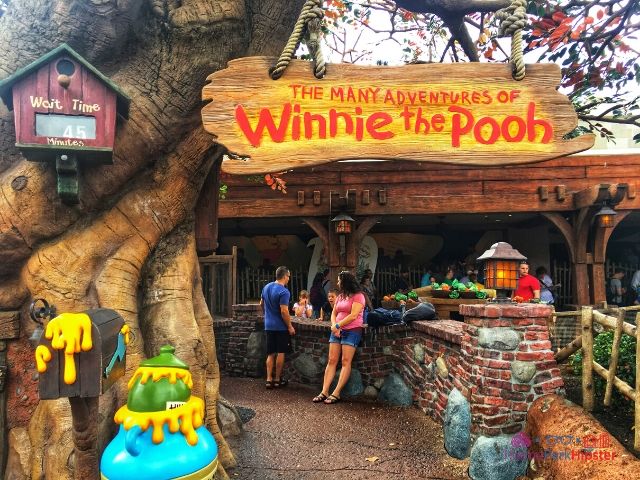 Though the availability of a fourth (or fifth, sixth, and so on) is subjected to availability, it is definitely possible with a good strategy.
Tip 7 – Have a Good FastPass Strategy
There is no way to predict whether you will get a fourth ride or not, so make sure you are very selective about your first three FastPass reservations.
Ready to start planning your next Disney World vacation? Listen to the latest podcast episode on Apple or on your non-Apple device now!
A Guide to Disney FastPass Tiers
Disney FastPass tiers are like grading system. Just like the grading system, each tier indicates the popularity of the ride that it reserves.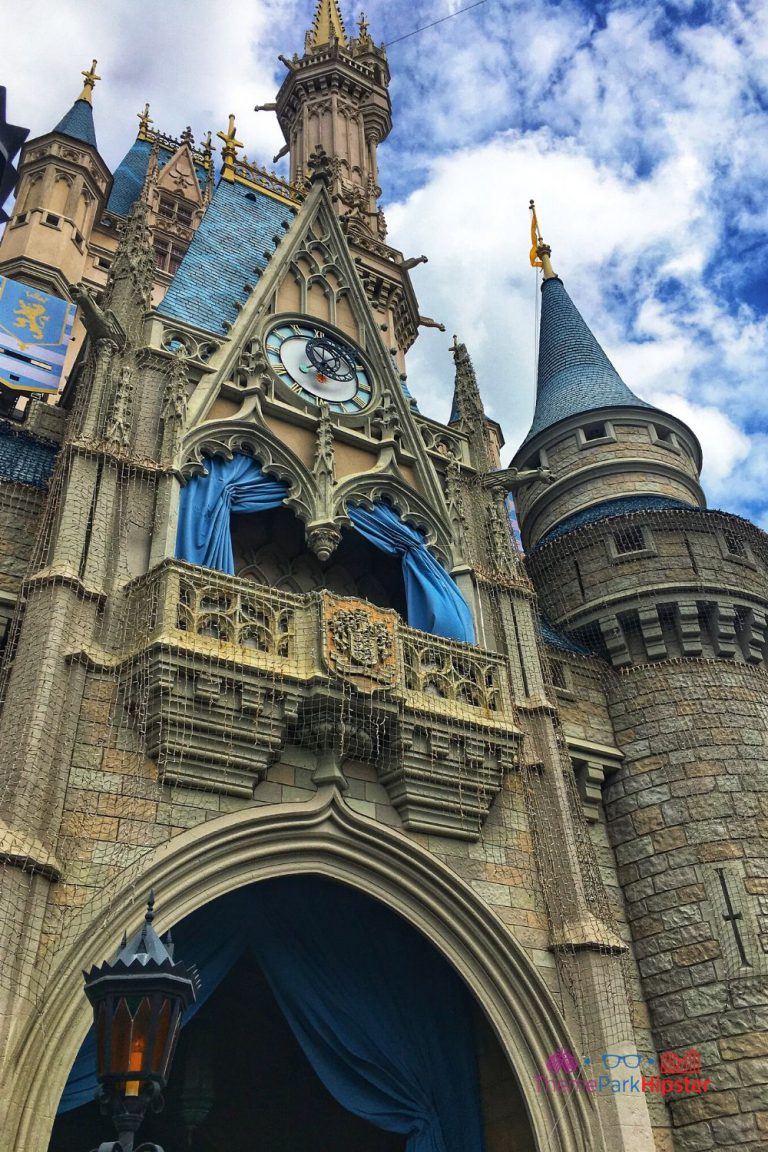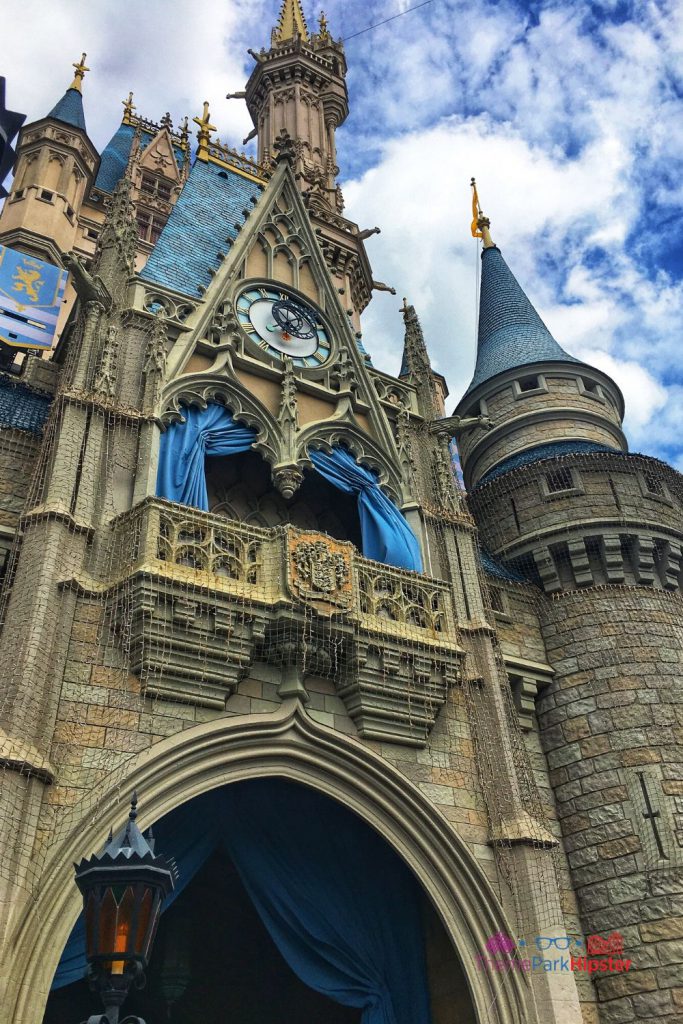 Tier 1 ride means it is the most in-demand and sought-for attraction in the park. All the rest of the rides are automatically categorized as Tier 2.
Hipster Power Tip: To reiterate information from a previous section, you can only reserve one "Tier 1" ride. But, once you have exhausted all the three passes, you can book a new "Tier 1" ride as your fourth one.
Magic Kingdom Disney FastPass Tiers
Magic Kingdom does not follow the tier selection, making the process of booking the three FastPasses easy. You can use your three reservations in whichever way you like.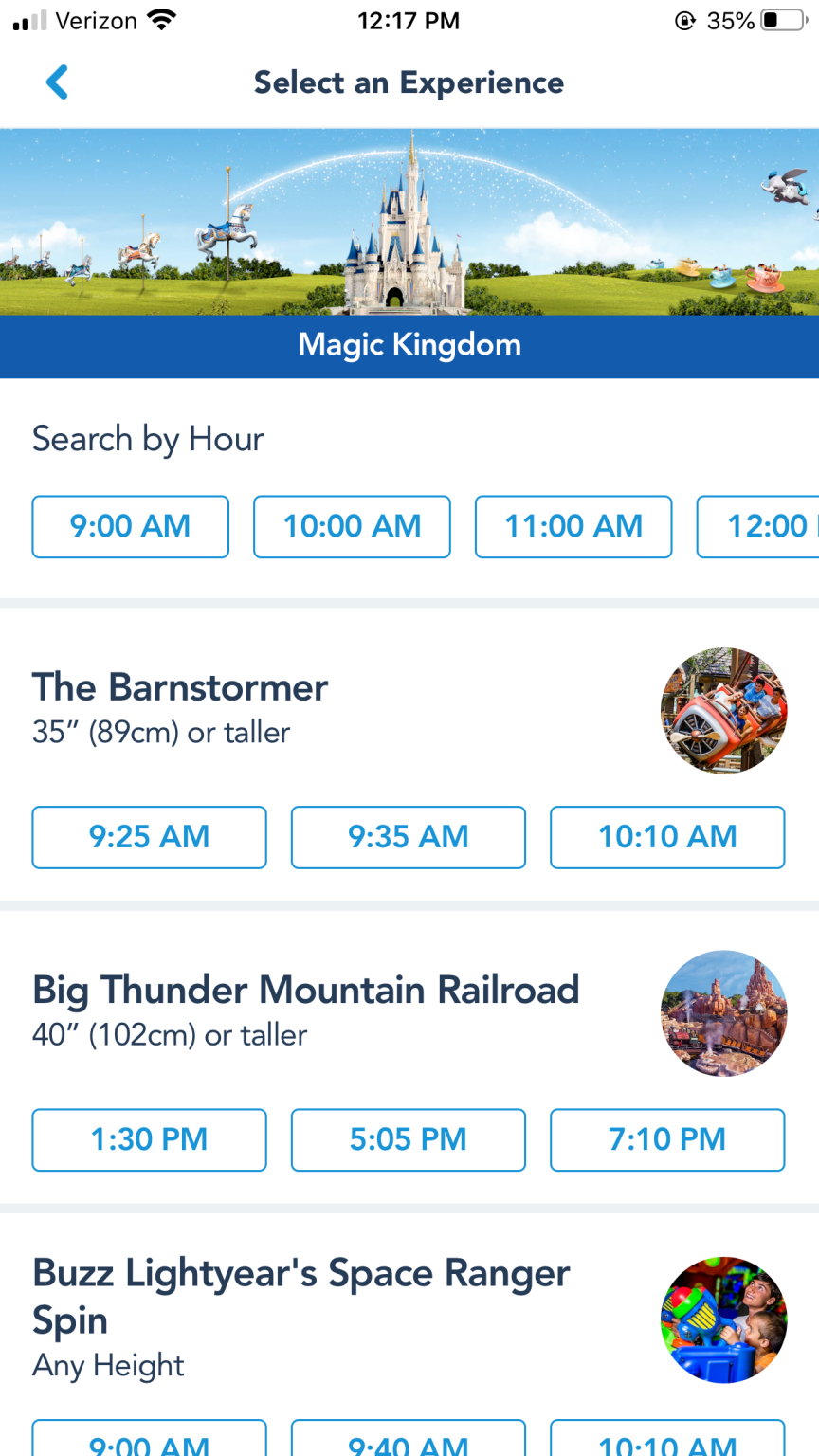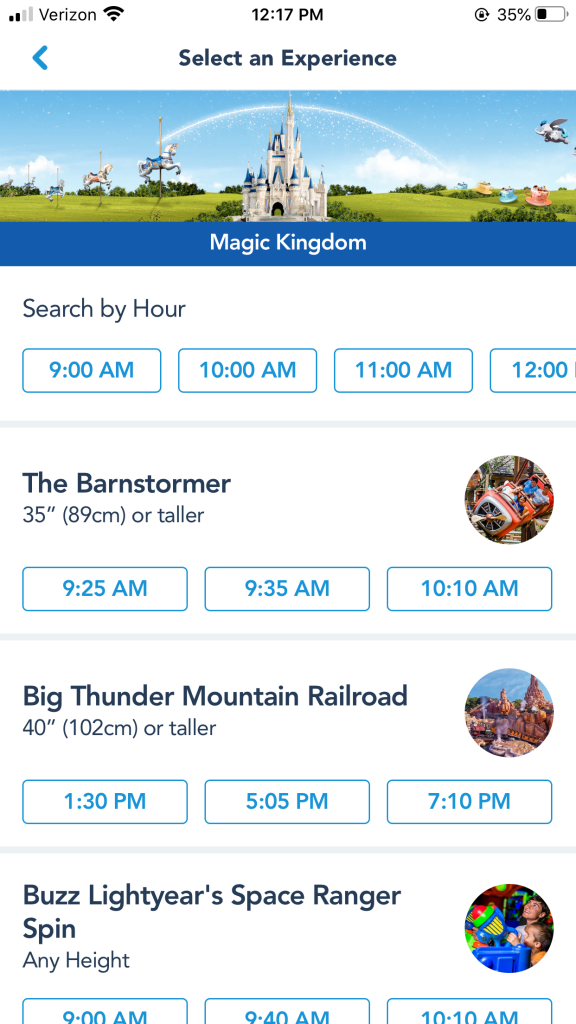 It is fun because the Magic Kingdom has the longest list of rides and attractions that accept FastPass.
The Barnstormer
Big Thunder Mountain Railroad
Buzz Lightyear's Space Ranger Spin
Character Meet & Greet with Mickey Mouse at Town Square Theater
Dumbo the Flying Elephant
Enchanted Tales with Belle
It's a Small World
Meet Tinker Bell at Town Square Theater
Jungle Cruise
Mad Tea Party
Meet Ariel at Her Grotto
Meet Rapunzel and Tiana at Princess Fairytale Hall
Monsters, Inc. Laugh Floor
Peter Pan's Flight
Pirates of the Caribbean
The Many Adventures of Winnie the Pooh
Meet Cinderella & Elena at Princess Fairytale Hall
The Magic Carpets of Aladdin
Space Mountain
Splash Mountain
Tomorrowland Speedway
Mickey's PhilharMagic
Under the Sea ~ Journey of the Little Mermaid
Read: How to Conquer the Magic Kingdom by Yourself
Picking the Rides to FastPass at Magic Kingdom
Okay, so maybe it is not that easy to select three FastPass rides. The list can be very overwhelming, especially for those who are traveling to the park for the first time.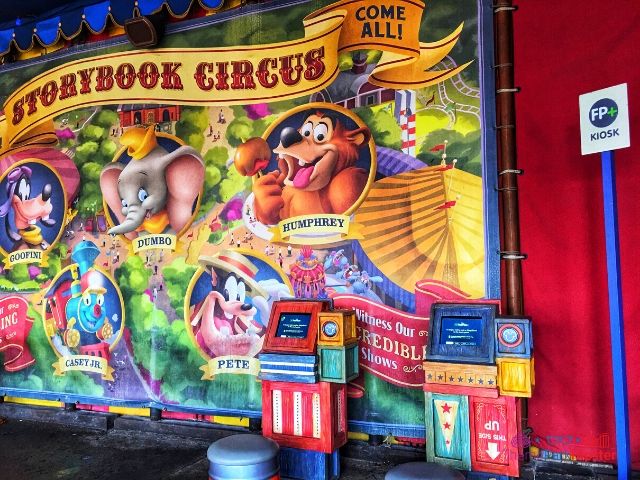 The best to do here is research the rides that have long lines or related to your favorite Disney character.
While the latter is completely your choice, here is a list of rides to help with the former method.
Seven Dwarfs Mine Train
Big Thunder Mountain Railroad
Splash Mountain
Space Mountain
Animal Kingdom Disney FastPass Tiers
Animal Kingdom follows the tier selection for FastPass, so its rides are divided accordingly.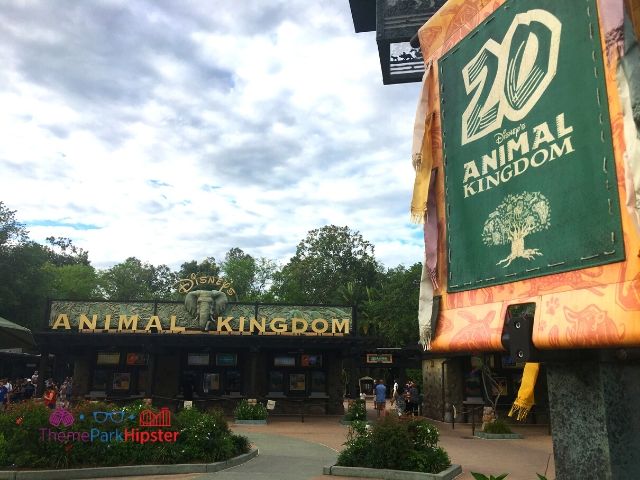 Animal Kingdom FastPass Tier 1 Rides
Na'vi River Journey
Avatar Flight of Passage
Animal Kingdom FastPass Tier 2 Rides
DINOSAUR
Expedition Everest
Festival of the Lion King
Finding Nemo – The Musical
It's tough to be a Bug!
Kali River Rapids
Kilimanjaro Safaris
Meet Favorite Disney Pals at Adventurers Outpost
Primeval Whirl
Rivers of Light
The Animation Experience at Conservation Station
Up! A Great Bird Adventure
Picking the Rides to FastPass at Animal Kingdom
If you want, Avatar Flight of Passage (T1) will be the best ride to FastPass at Animal Kingdom. This new ride is popular and usually has a long queue that can make you wait for hours.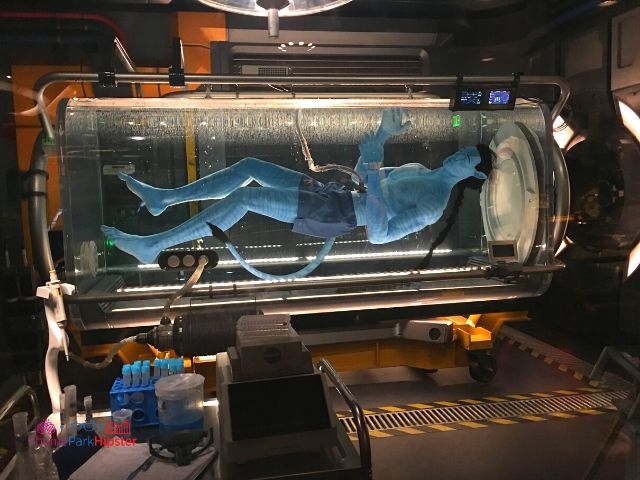 If you can't think of any other rides to FastPass, below a list you can consider if you are traveling on a tight schedule and would love to save time.
Festival of the Lion King (T2)
Kilimanjaro Safaris (T2)
Expedition Everest (T2)
Read: What You Need to Know for Your Pandora: World of Avatar Trip
Epcot Disney FastPass Tiers
Epcot too categorizes its rides into Tier 1 and Tier 2.
With all the renovations going on for future attractions, Epcot is on its way to being a top theme park in the world and I'm all here for it!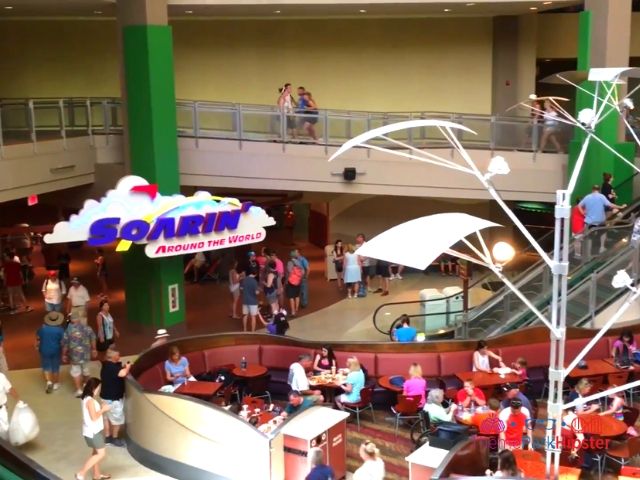 Now that my Epcot fangirl moment is over, let's go through the FastPass Tiers at this Disney park.
Epcot FastPass Tier 1 Rides
Epcot Forever
Frozen Ever After
Test Track
Epcot FastPass Tier 2 Rides
Disney & Pixar Short Film Festival
Journey into Imagination
Living with the Land
Mission: SPACE
The Seas with Nemo & Friends
Spaceship Earth
Turtle Talk with Crush
Picking the Rides to FastPass at Epcot
Again, to choose which ride wins the FastPass is totally subjective, in that you can skip the ride you aren't thrilled about and pick the ones that excite you the most.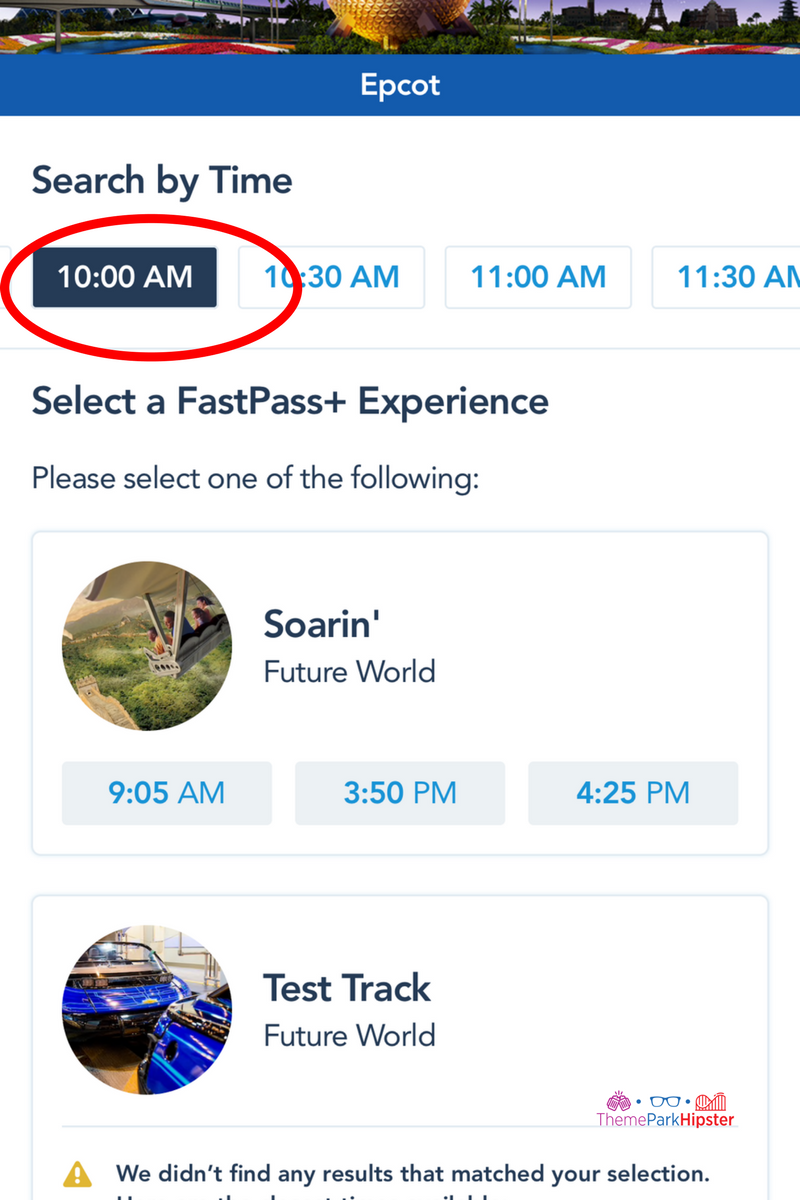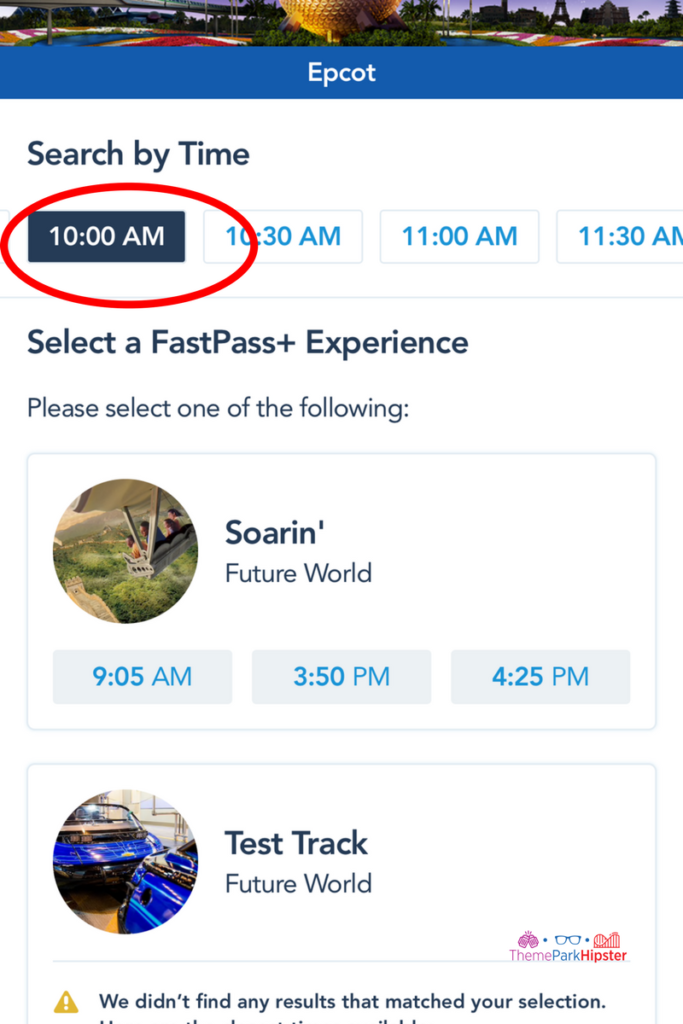 But if you still cannot decide, employ the same thumb rule of picking the one with the longest waiting line.
In this case, your best pick for FastPass in Epcot will be:
Frozen Ever After (T1)
Test Track (T1)
Soarin' Around the World (T1)
Read: Complete Guide to Epcot FastPass+ Tiers
Hollywood Studios Disney FastPass Tiers
Similar to the Epcot and Animal Kingdom park, Disney's Holly Studios Tiers has its rides pigeonholed into Tier 1 and Tier 2.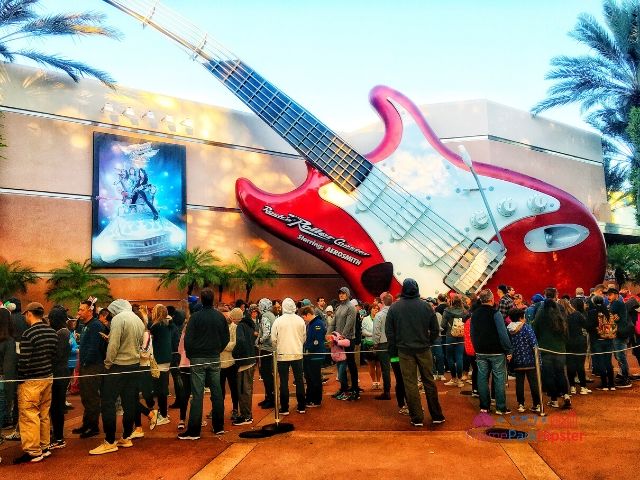 Hollywood Studios FastPass Tier 1 Rides
Mickey and Minnie's Runaway Railway
Smugglers Run
Slinky Dog Dash
Hollywood Studios FastPass Tier 2 Rides
Alien Swirling Saucers
Rock 'n' Roller Coaster
Beauty and the Beast – Live on Stage
Voyage of the Little Mermaid
Muppet*Vision 3D
Star Tours
For the First Time in Forever: A Frozen Sing-Along Celebration
Disney Junior Dance Party!
Fantasmic!
Indiana Jones Epic Stunt Spectacular!
The Twilight Zone Tower of Terror
Toy Story Mania!
Picking the Rides to FastPass at Disney's Hollywood Studios
This theme park has many popular rides that can keep you waiting. Among them, two are top tier choices so you will be limited to choosing only one.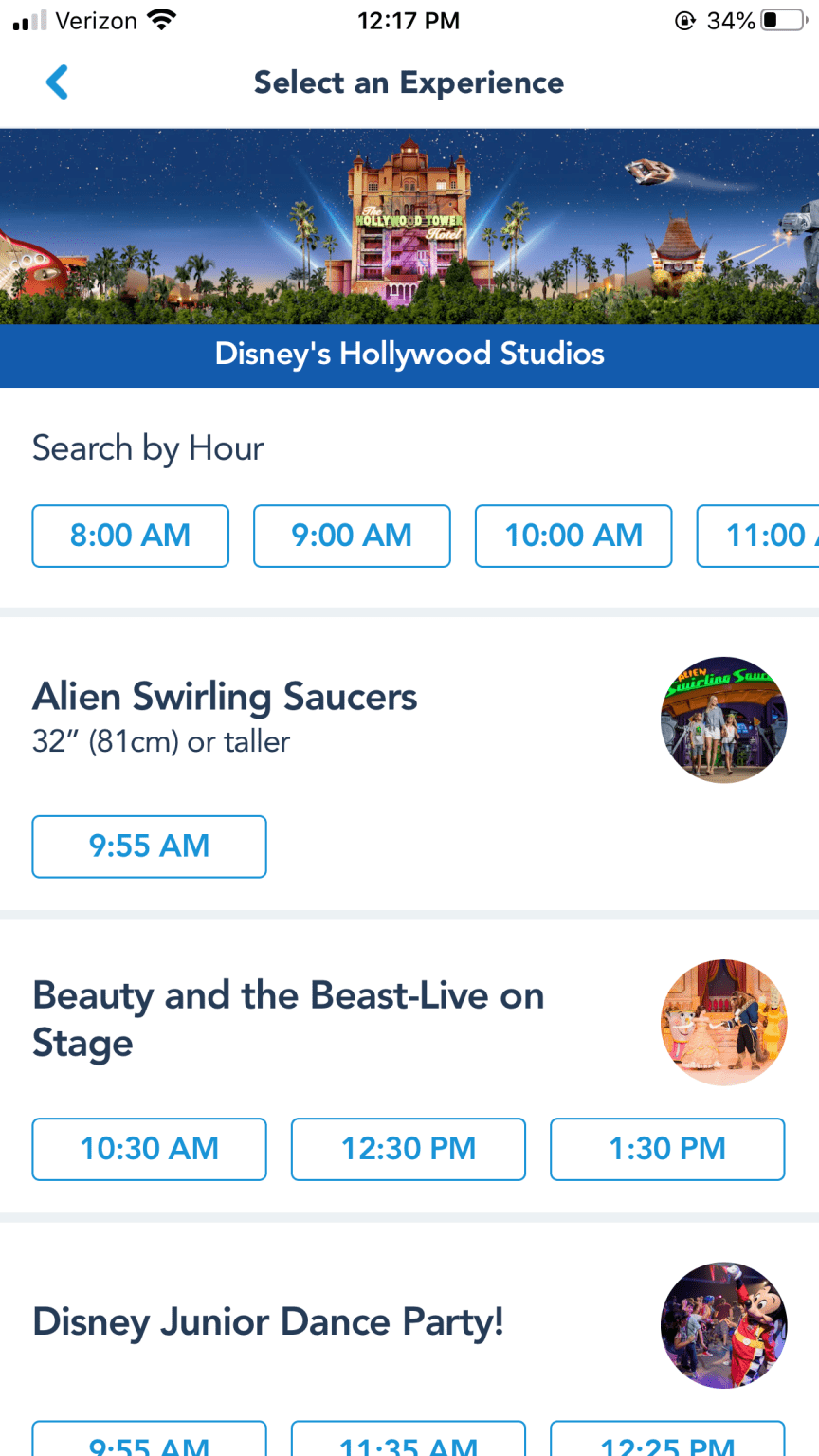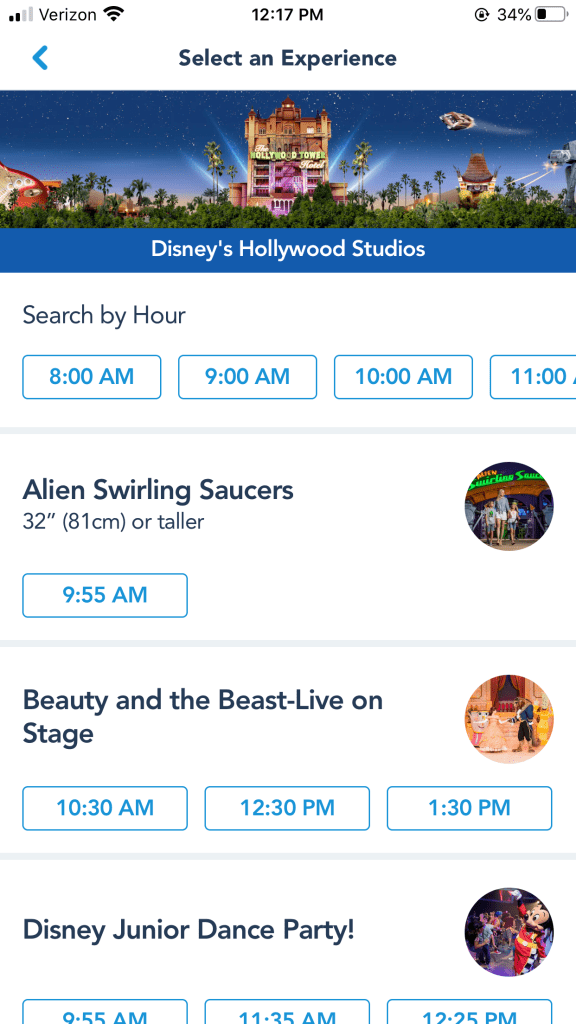 Below are the most popular rides at Hollywood Studios:
Rise of the Resistance (FastPasses are currently not available for this ride)
Smugglers Run (T1)
Rock 'n Roller Coaster (T2)
Slinky Dog Dash (T1)
Toy Story Mania (T2)
Tower of Terror (T2)
Mickey and Minnie's Runaway Railway (T1)
Frequently Asked Questions: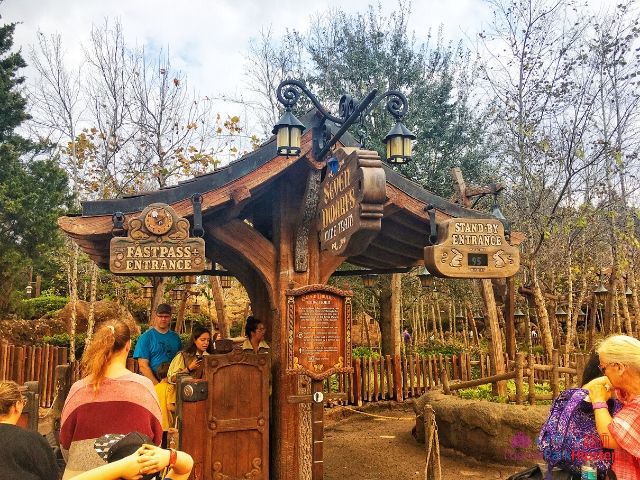 What happens if you miss your FastPass time? Is there a grace period?
Typically, you are given a grace period of 15 minutes but it is up to the Cast Member whether they allow you to ride.
If you miss more than 15 minutes, you may or may not get in. It will mainly depend on the Cast Member and the people in line to accommodate you.
Can you check-in before your Disney FastPass time?
You may be able to check-in 5 minutes before your official FastPass time.
Is there a way for you to buy extra FastPasses?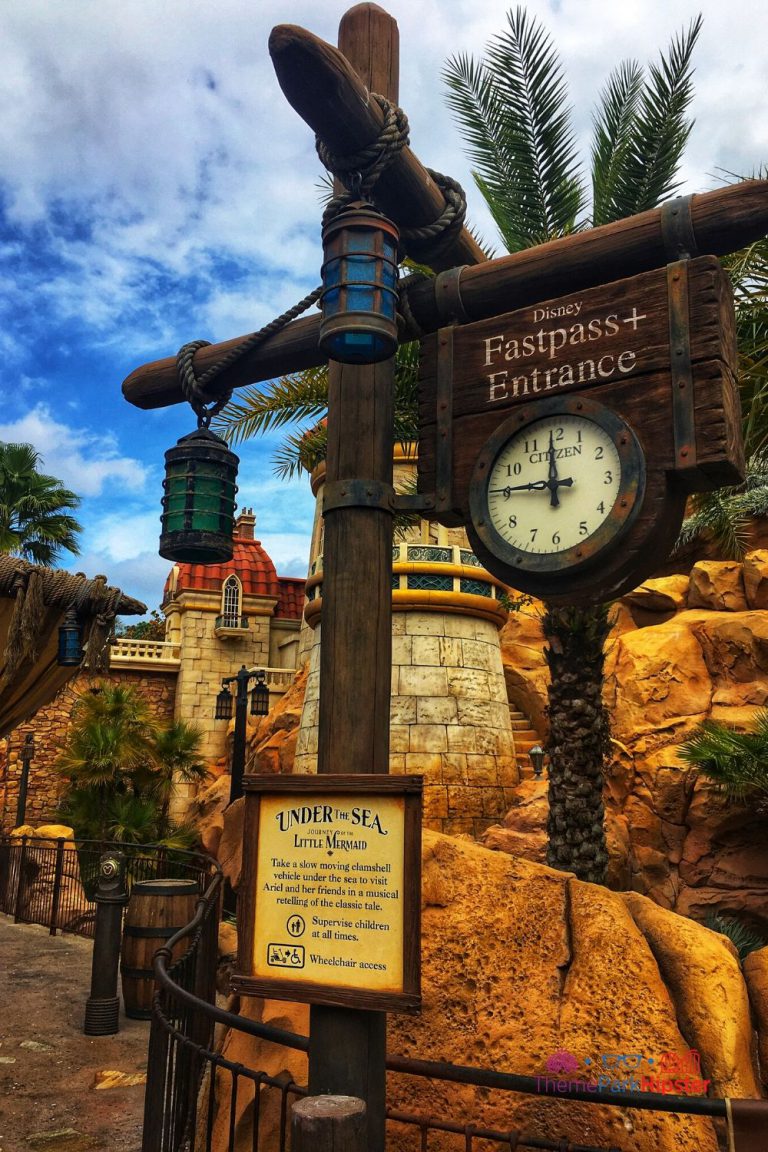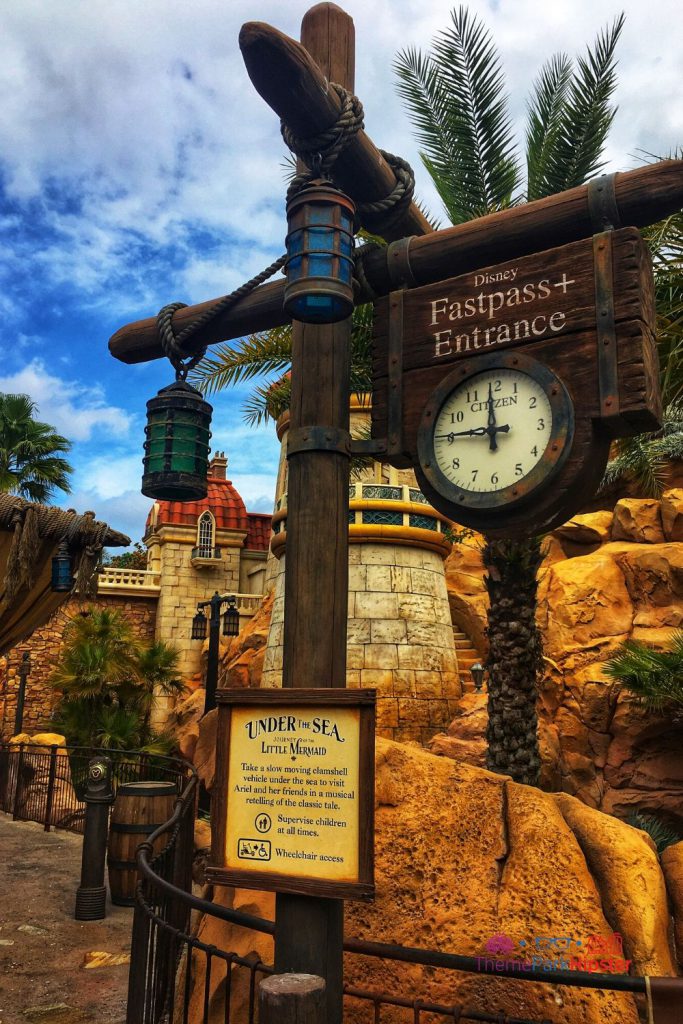 Only Club Level guests are permitted to purchase extra FastPasses. If you are a Club Level guest, then you have the permission to do so.
Everyone else gets three free FastPasses.
Can I skip all lines at Disney World?
Yes, you can if you have a strong plan and strategy.
Disney allows you to reserve more passes once you exhaust all three. Note that some rides may be "sold out" too in which case you will need to get into the line.
Do you have to use all 3 FastPasses to get more Disney FastPass reservations?
Yes, you will either need to use all three passes or miss them.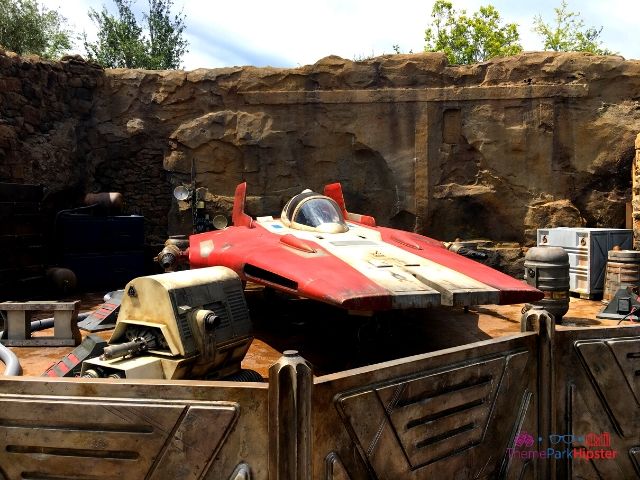 In short, you have the option to get additional FastPasses but only after you redeem the three, by one means or the other.
Can you use two FastPasses for the same ride?
No, the option to use more than one FastPass on a single ride is not available.
Join the Conversation on the Solo Disney Traveler Community on Facebook!
Let's Wrap it Up
Cruising around Disney World just became an even happier (who knew it was possible) experience.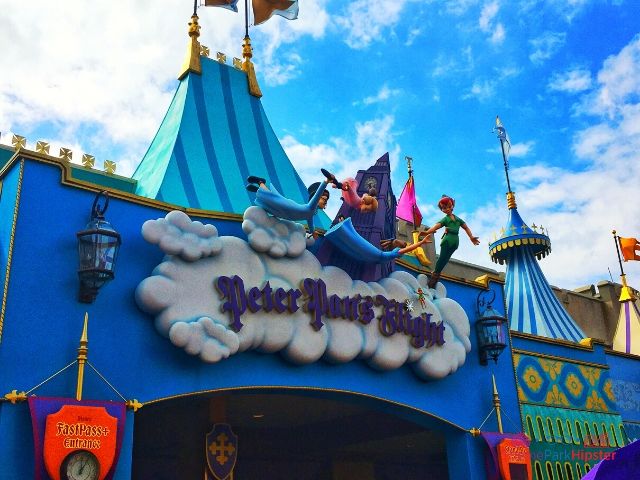 With the option to skip at least three long queues of your choice, the magic in WDW parks does start to sparkle even more.
So, immerse in that sparkly magic and make the most of your day at the park by using the Disney FastPass tiers wisely.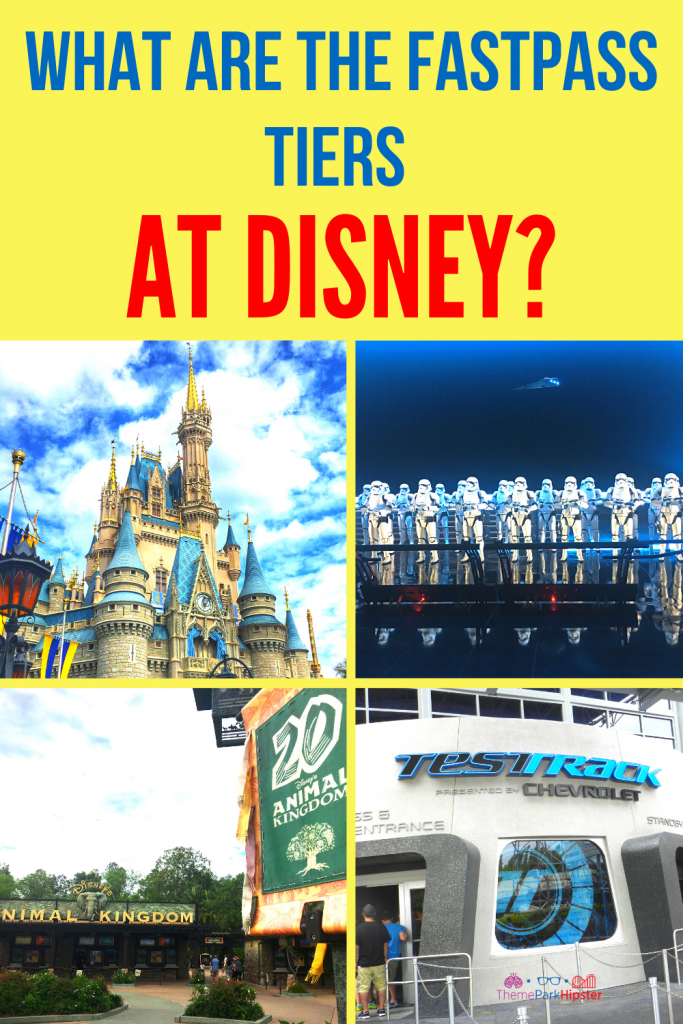 Here is an exhaustive article on how you can book, use, and get more FastPasses. Skim away and start planning for the best day of your life!
Until next time, Happy Park Hopping Hipsters!