Are you scared to conquer Cheetah Hunt at Busch Gardens?
When it comes to giant steel roller coasters that scare the bejeezus out of you, Busch Gardens, Tampa has no rival. It seems like the theme park has no shortage of inspiration for creating these ginormous steel monsters.
One such inspiration being the fastest animal on the planet– the cheetah.
Cheetah Hunt at Busch Gardens is a high thrill roller coaster, not made for the faint-hearted. As its name suggests, the ride features high-speed inversions and ridiculously great acceleration.
Inspired by the cheetah's ability to accelerate from 0 to 60 mph in a mere three seconds, the three-minute ride contains three stomach-lurching launches with lightning-fast acceleration.
THIS POST MAY CONTAIN AFFILIATE LINKS. PLEASE READ MY DISCLOSURE FOR MORE INFO. Which means if you click on certain links, I may receive a small commission at no additional charge to you.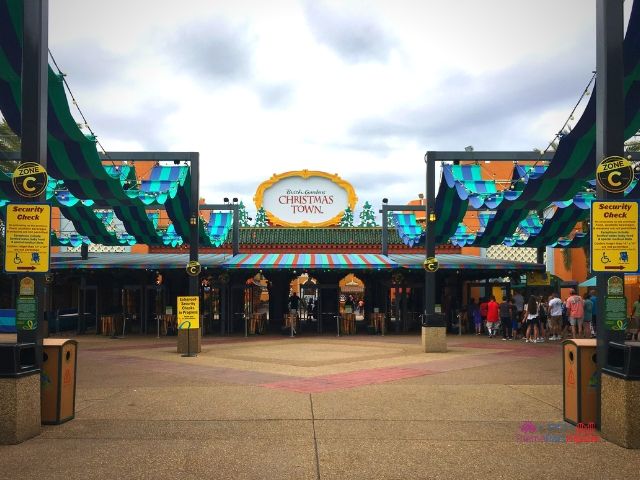 Busch Gardens Top Ride
Busch Gardens, Tampa has done its best to imitate the cheetah's movements, going so far as to adapt the scenery around the ride so you can really feel like a cheetah after its prey.
People who have been on the ride say that these numerous launches, the ever-changing scenery, and the cool river segment make for one awesome ride.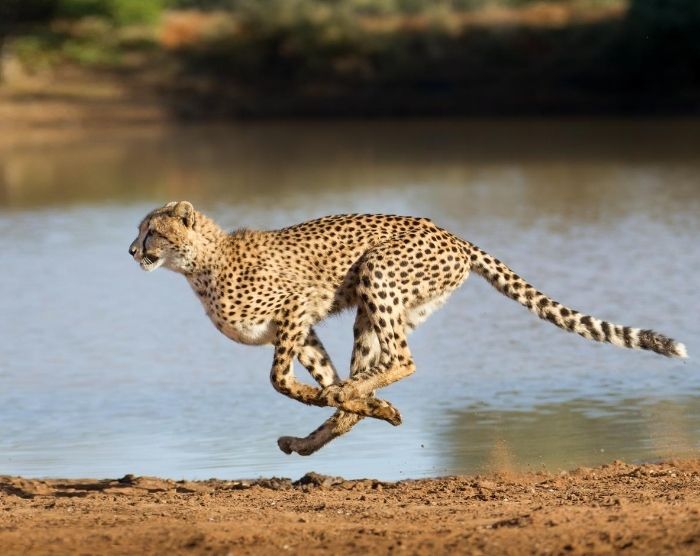 However, to truly experience the Cheetah Hunt in all its glory, we must first prepare. So buckle up ThemeParkHipsters, I am going to tell you everything there is to know about Cheetah Hunt Busch Gardens!
ORDER NOW to secure your theme park ticket reservation in the parks! GET MY TICKETS.
History of Cheetah Hunt
Busch Gardens wasn't always the home of the adrenaline junkies. It actually started out as an additional decoration to the nearby brewery.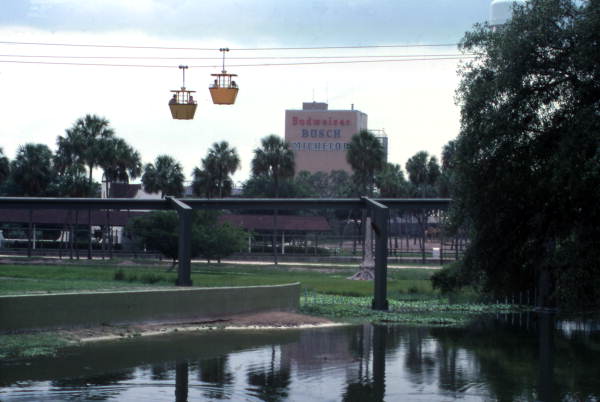 Over time, it became the roller coaster capital of Florida and is now an enormous theme park with different sections and various themes.
Near the Edge of Africa section, Busch Gardens unveiled Cheetah Hunt back in 2011. The idea of it, however, was born a few years earlier. And it was inspired by (surprise, surprise!) the Return of the Jedi. Yep, didn't expect that either.
More specifically, it was the bike chase scenes that reminded Mark Rose, the Vice President of Design and Engineering of the cheetah's power, speed, and agility. Inspired by this, he proceeded to create a replica of the Nairobi area of Africa.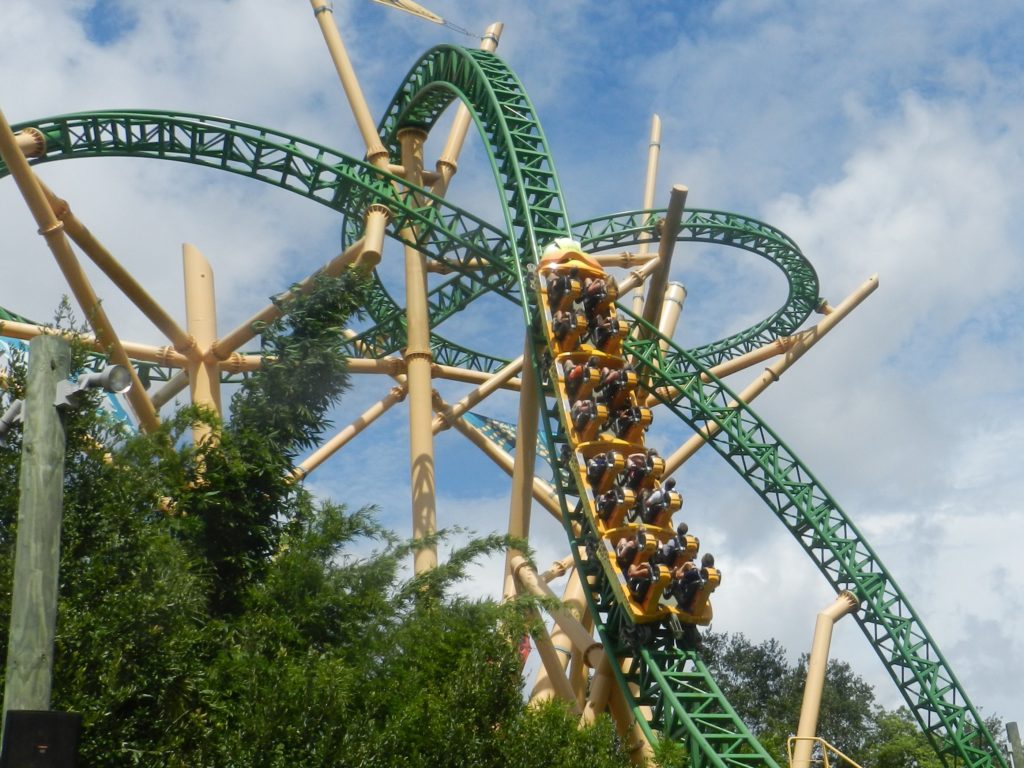 The scenery around the ride changes from a vast green Savannah to the high vantage points of treetops, rocky gorges, and finally a river.
Busch Gardens put out a teaser campaign in 2010 where people had to guess the theme of this ride with the help of the hints given. Those who guessed certain words correctly would get access to more pictures and information about the ride.
Read: Groupon Busch Gardens: Money-Saving Travel Deals You Must Get
Top Ride of 2011
The ride was also placed at the top of the 10 Most Exciting New Theme Park Attractions of 2011 by Theme Park Tourist.
It can be safely assumed that this contributed to the enormous turn-out on opening day. There was a half an hour wait just to enter the park and a further three-hour wait to get on the ride.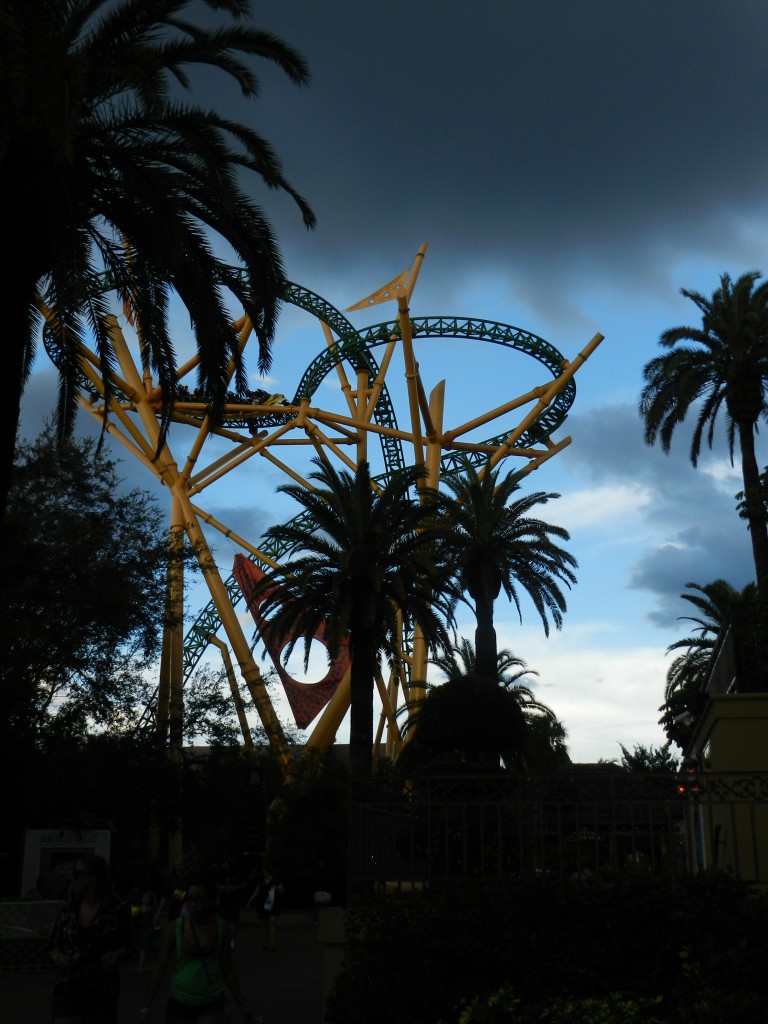 Now, that's an enthusiastic crowd for you.
Since its opening, Cheetah Hunt has been doing quite well for itself. It still remains one of the most unique and exciting rides that Busch Gardens has to offer.
Even in the face of newer attractions cropping up nearby like Tigris and the fan-favorite Montu, it still holds its own.
Read: All You Ever Need to Know About Cobra's Curse at Busch Gardens
What to Expect on Cheetah Hunt
After you have braved the sweltering heat and the long queue, strap yourself in tightly. This ride is going to be worth all the wait. Cheetah Hunt is one of Busch Gardens' most loved attractions.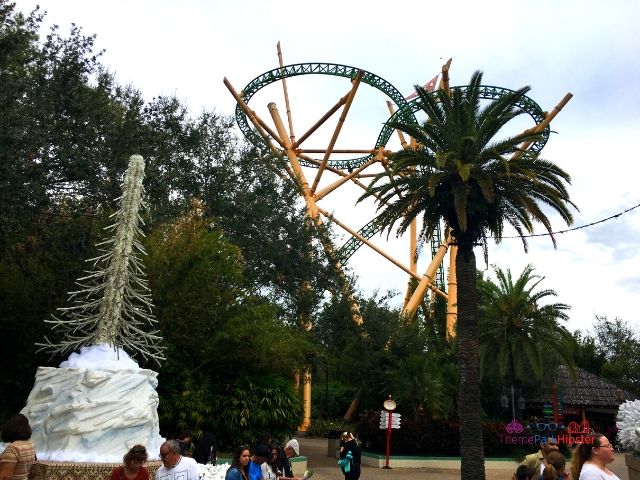 At 4,429 feet long, the attraction is the longest ride that Busch Gardens, Tampa has to offer. All along the ride, the scenery is constantly changing from grasslands to rocky gorges and treetops.
But you won't see any of this from the landing. In fact, you will probably be waiting for the car to slowly lurch up the lift hill. Well, you are in for a surprise because, on this ride, there is no lift hill!
In imitation of the cheetah's amazing, mind-boggling acceleration, the ride goes from zero to sixty miles per hour in less than three seconds.
3 Intense Launches
So for those unaware of this quick launch, this would be quite a startling discovery and a danger to the most recent meal sitting in their tummy.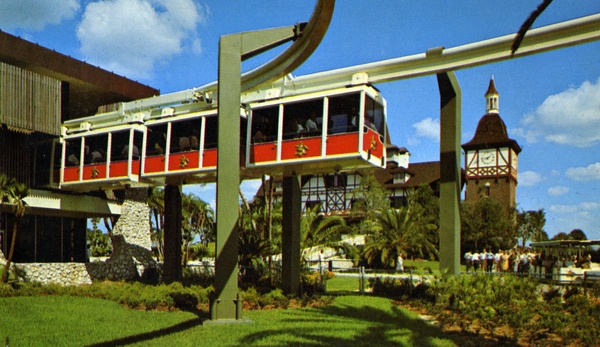 That launch is only the first one though. There are two more to go. After this, you will be whirled around in a series of fast twists and turns that mimic the cheetah's agility and speed.
Honestly, I felt like I was going in all four directions at the same time. There was a point where I could not for the life of me tell you which way we had started from.
That was probably the point at which the car was racing along the tracks upside down.
The car goes as fast uphill as it does downhill, and so does not give you even a second to catch your breath before the next drop. It is exhilarating and overwhelming. You can almost taste the adrenaline on your tongue.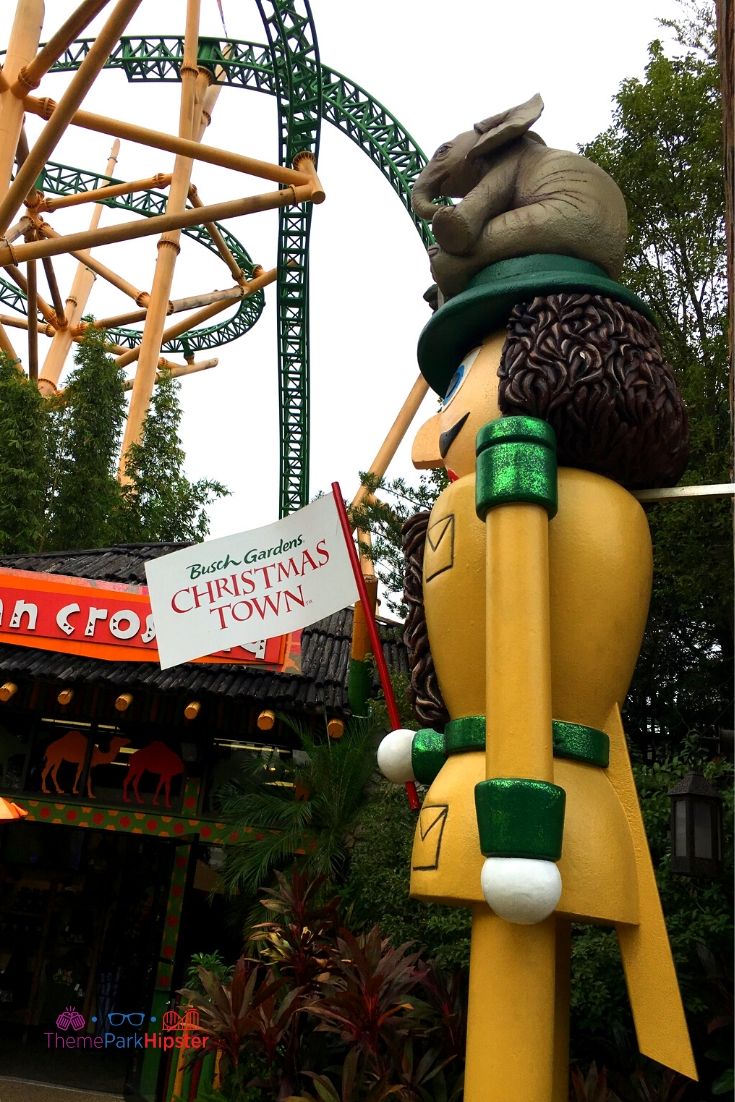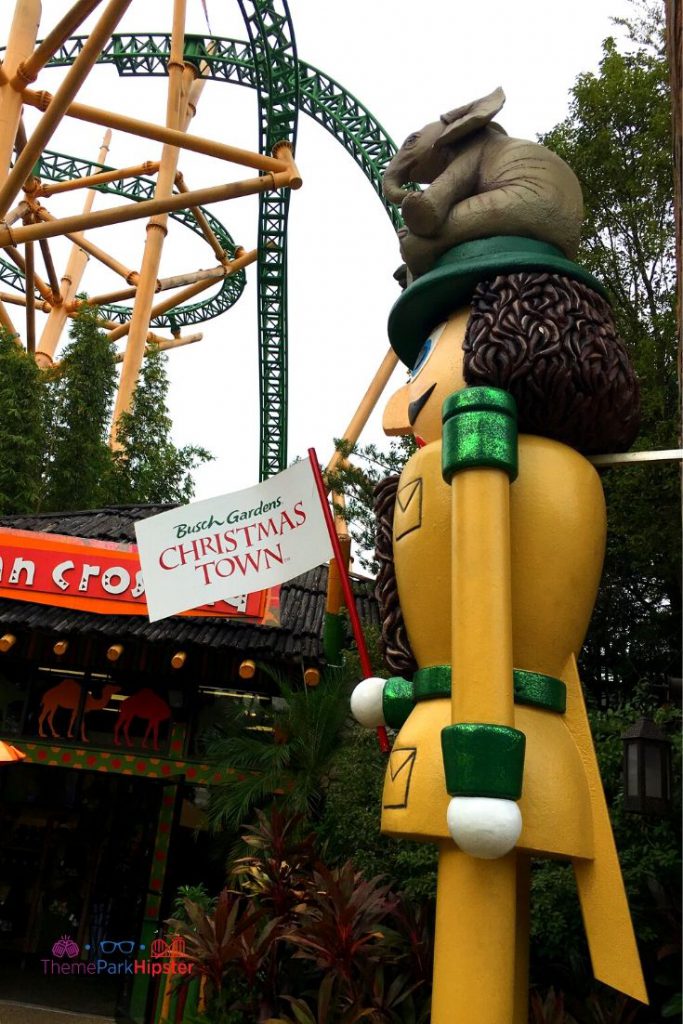 The car drops into a gorge and then does a series of 130 feet drops after which you zoom across a river, back to whence you came from.
One thing is for sure– it is an experience you won't easily forget.
Read: 5 Fun Things to Do in Tampa with CityPASS
5 Tips for Your Trip to Busch Gardens Tampa
Now that you know what to expect on Cheetah Hunt, let's go through a few tips to make your trip better.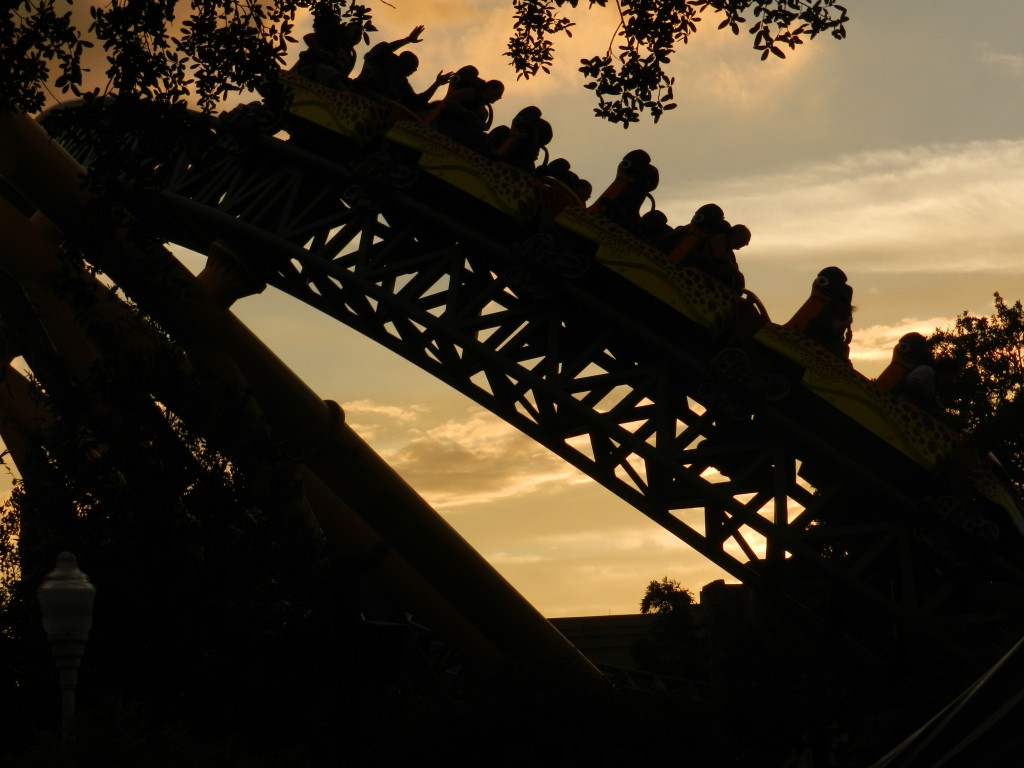 1 – Keep your children away from the cheetah
As you may have inferred from the description above, Cheetah Hunt (although called a family-friendly roller coaster) may be a bit too much for really young kids. They are better off with a tamer ride.
If you or anyone you know has a weak stomach, maybe sit this one out too.
2 – Be prepared to stand. And stand. And stand.
Theme parks and queues are quite possibly the most horrible combination in the world. Busch Gardens sadly cannot escape these queues either.
And as Cheetah Hunt is one of the crowd's favorites, it has a much longer queue than the average ride.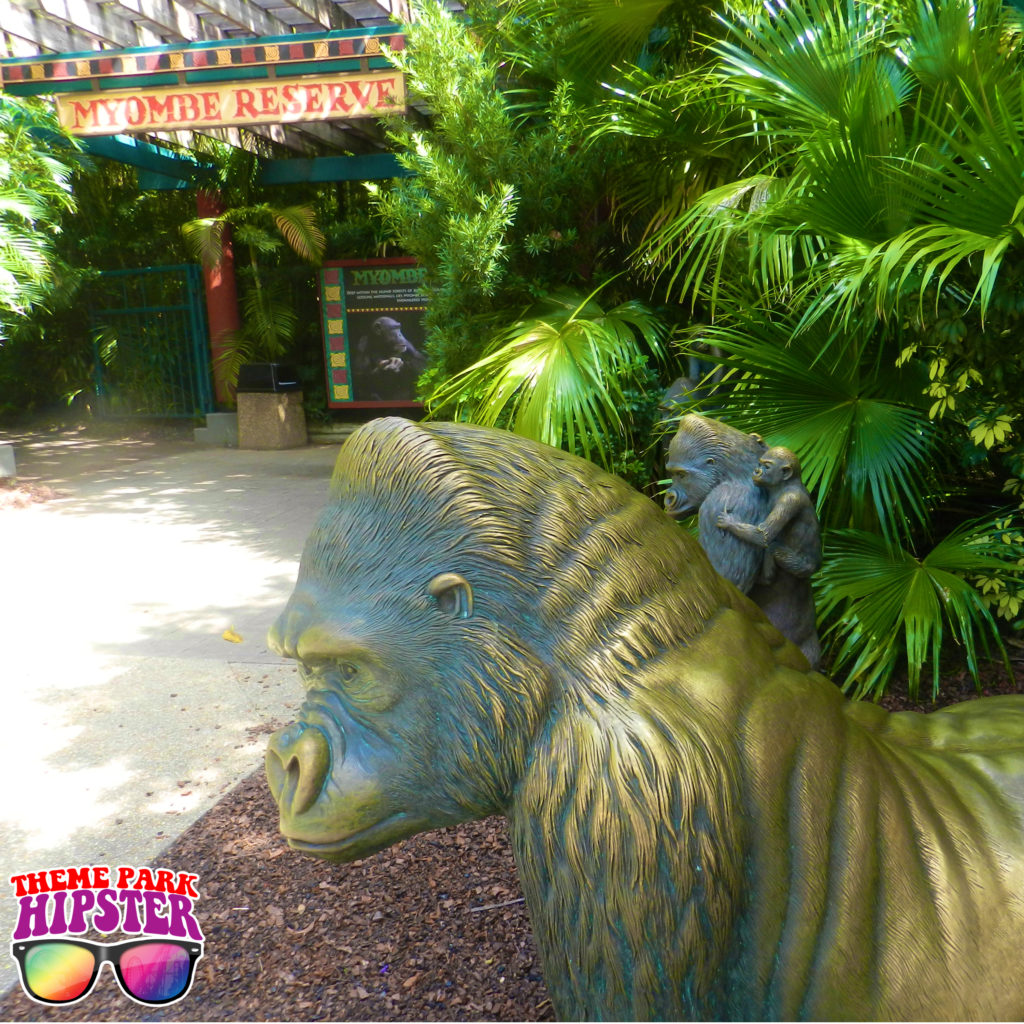 3 – The Florida sun takes no prisoners
People have literally passed out while waiting in line for the ride. You know what that means. Put on loads of sunscreen, make sure you have had a good meal before coming to the park, and make sure you stay hydrated throughout the queue.
The Cheetah Hunt queue has hardly any shade on the most crowded days at Busch Gardens, so chances of sunstroke are higher than usual.
ORDER NOW to secure your theme park ticket reservation in the parks! GET MY TICKETS.
4 – Don't forget to stow your stuff away
The Cheetah Hunt has one rule: don't take your personal belongings with you on the ride.
This is for obvious practical reasons: you are going to be riding on a fast roller coaster which will also be turning completely upside down at a certain point. Busch Gardens has designated lockers for you to keep your things in for the duration of the ride.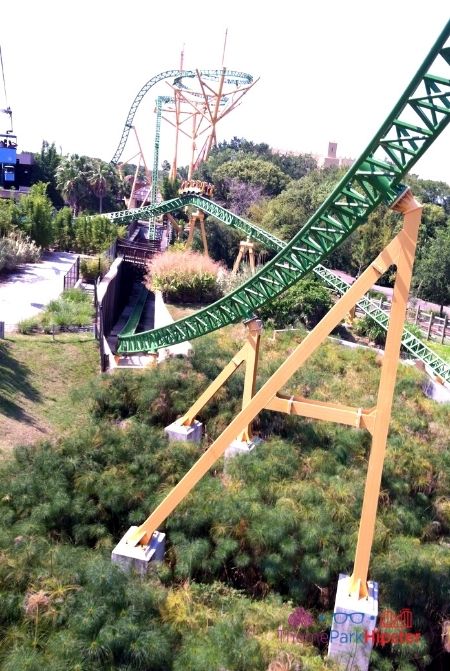 5 – Keep a couple of dollars on your for water
On the downside, Busch Gardens overlooked the fact that you might need water while waiting in the queue.
While they did station attendants selling water bottles, they completely forgot that people would have already stowed their money away as ordered.
So keep a few dollars on you just in case you need a drink in the three-hour-long queue.
Read: Christmas at Busch Gardens (Why You Must Visit)
What to Know Before You Go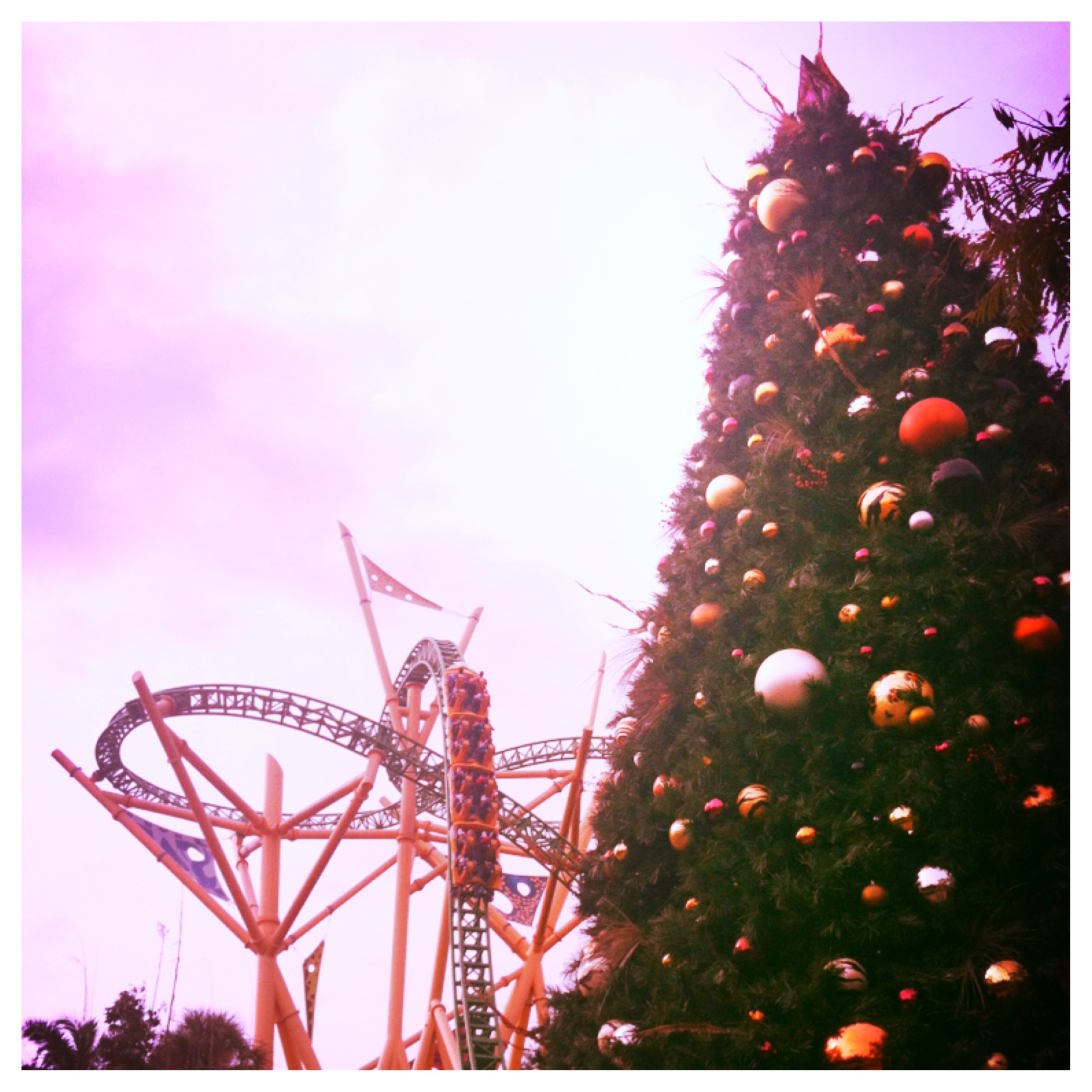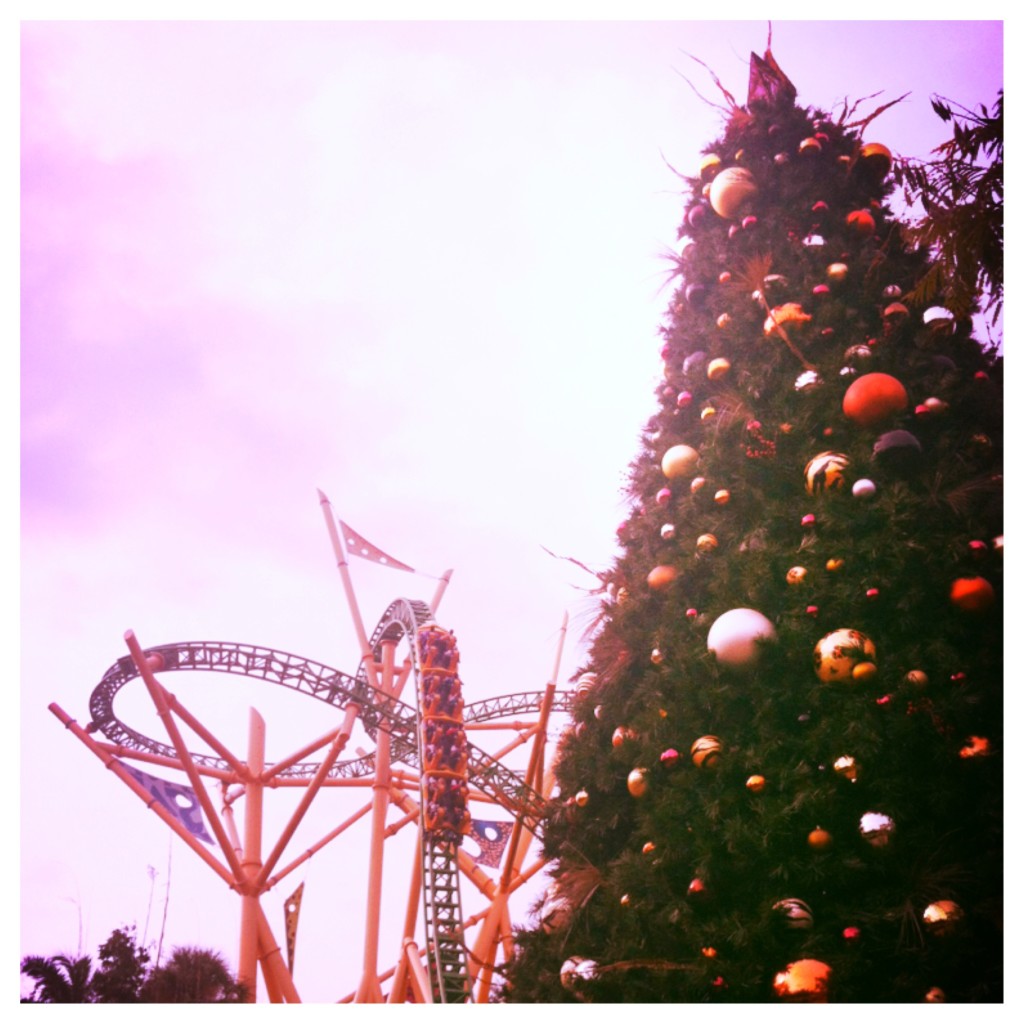 Is Cheetah Hunt at Busch Gardens scary?
The answer to that would differ from person-to-person. Most people, however, would answer yes to that question. While it is nothing compared to the likes of Sheikra, Cheetah Hunt does get your heart racing.
Does Cheetah Hunt go upside down?
Yes. Somewhere in the middle of the ride, the Cheetah Hunt has an inversion loop that flips the car upside down. Remember not to leave any loose change in your pockets while riding it!
How big is the drop on Cheetah Hunt?
The tallest drop on the Cheetah Hunt is roughly 130 feet high.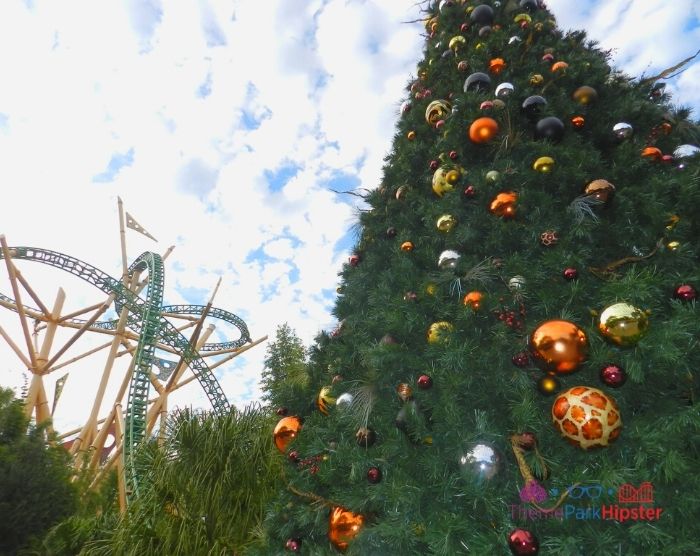 How fast does Cheetah hunt go at Busch Gardens?
While the Cheetah Hunt averages 60 miles per hour, its unique launches are the real stars of the show. The car goes from 0 to 60 miles an hour in less than 3 seconds. This amazing feat is then repeated, not one or two but three times!
How tall is Cheetah Hunt at Busch Gardens?
Cheetah Hunt is 102 feet tall with a drop of 130 feet that goes into a rocky underground gorge.
How tall do you have to be to ride Cheetah Hunt at Busch Gardens?
You have to have a minimum height of 48 inches or 4 feet tall to be able to ride Cheetah Hunt.
This brings us to the last and probably most important question of them all: is Cheetah Hunt,
ORDER NOW to secure your theme park ticket reservation in the parks! GET MY TICKETS.
Is Cheetah Hunt at Busch Gardens really worth all the hype?
The answer is very subjective and will differ from person to person. In my (ahem, professional) opinion, Cheetah Hunt is a very unique experience and is most definitely worth checking out.
The three launch system combined with the mind-blowingly fast acceleration and surprisingly authentic Nairobi scenery makes the ride a masterpiece– a true portrayal of the raw power and speed of the cheetah.
Read: Is Howl-O-Scream at Busch Gardens Scary?
Final Thoughts
My advice is to try it at least once. Who knows, you might like it so much that you may want to ride it a second, third, or fourth time as well!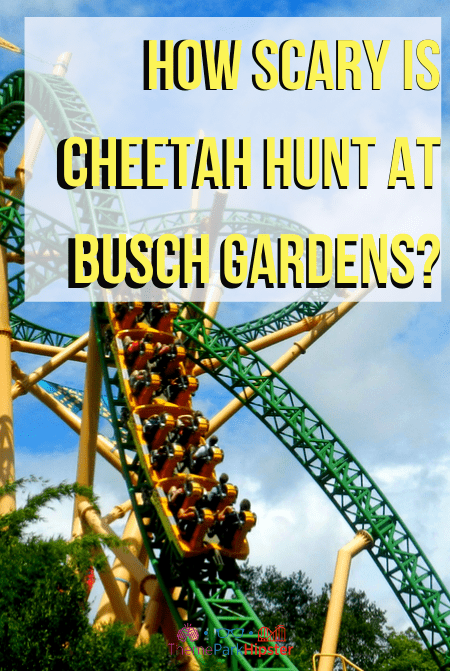 Have you ever rode on one of Busch Gardens roller coasters? If so, let us know in the comments section below.
Until next time, Happy Park Hopping Hipsters!