For a ride that lasts only three minutes, SheiKra at Busch Gardens can be both terrifying and exhilarating. If you are an adrenaline junkie like me, you will love every second of this ride.
Even if you are not an adrenaline junkie, chances are that you will still enjoy your ride on the SheiKra.
And let me tell you why.
SheiKra is more than just a random roller coaster. It is the mother of all dive roller coasters and is arguably the best.
Today, I will tell you everything you need to know to take on this 200-foot-tall giant, even ways to conquer it on your own solo trip.
THIS POST MAY CONTAIN AFFILIATE LINKS. PLEASE READ MY DISCLOSURE FOR MORE INFO.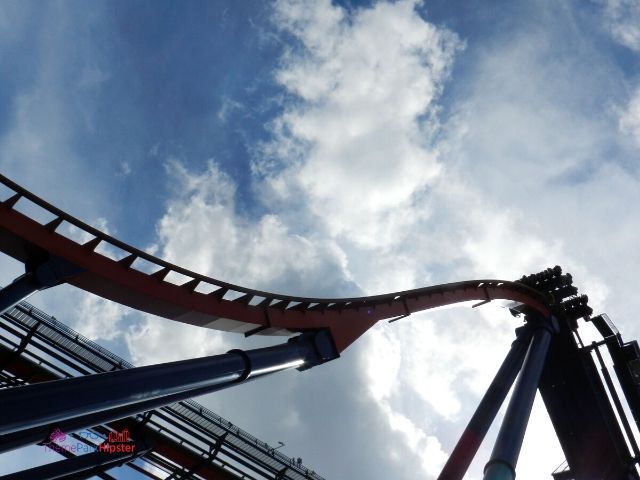 The Humble Origins (SheiKra's History)
The SheiKra today proudly stands in Busch Gardens in Tampa, Florida. Only 60 years ago, Busch Gardens was simply a piece of advertisement for Anheuser-Busch Brewery (including beer tastings and a bird garden).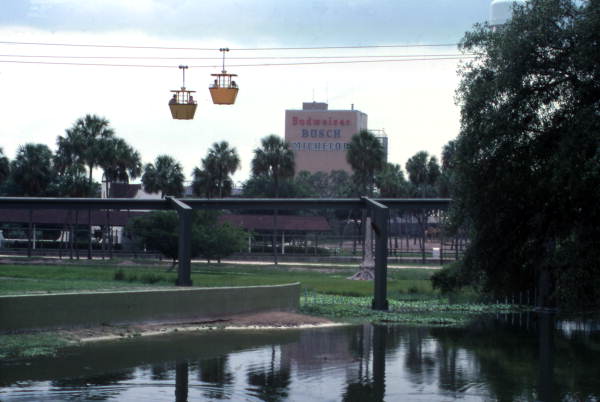 Today, it is one of the top roller coaster parks in Florida and is well on its way to offering more thrill rides than any other theme park in Florida.
As you may have guessed, the journey for Busch Gardens was not easy. With competitors like Walt Disney World, Boardwalk and Baseball, and SeaWorld Orlando as neighbors, Busch Gardens needed something to set itself apart.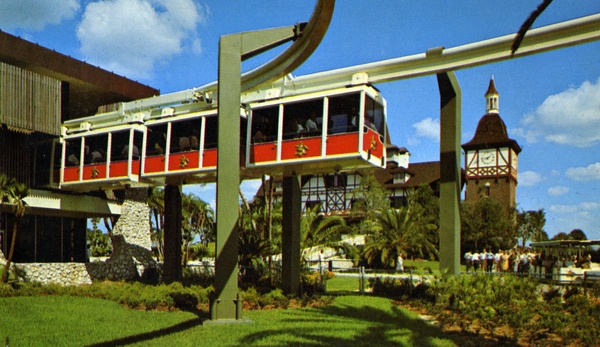 Creating a park filled with adrenaline focus attractions made it the unique selling proposition for the park.
The SheiKra would be birth out of this ideology.
In 2005, the SheiKra was opened up to the public amidst a lot of anticipation and excitement. It was the world's tallest, longest and fastest dive roller coaster making it Busch Garden's golden child.
It was completed with a unique water feature birthing new life inside the African-inspired theme park.
Ride Layout
At 200-feet tall with two heart-stopping 90-degree drops, this giant roars along the rails at a nerve-racking 70mph. But that is not the only the only thing that set SheiKra apart from all its competitors.
The SheiKra was the world's first floor-less dive roller coaster.
And yes, it means exactly what you are thinking about.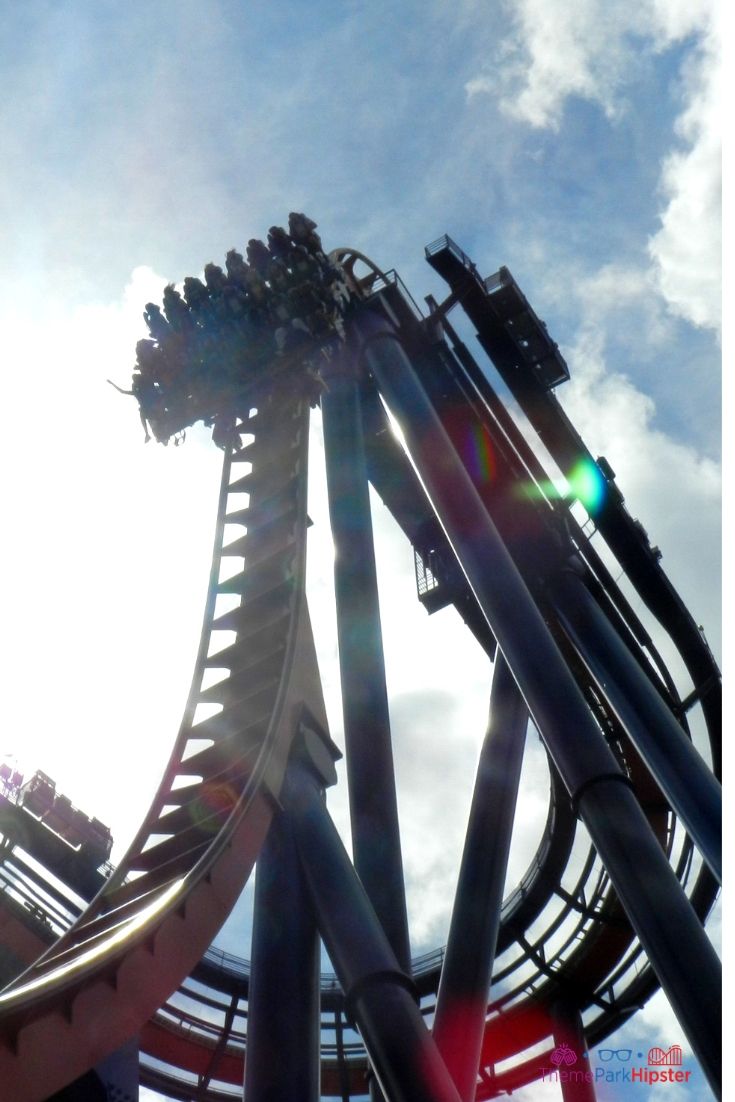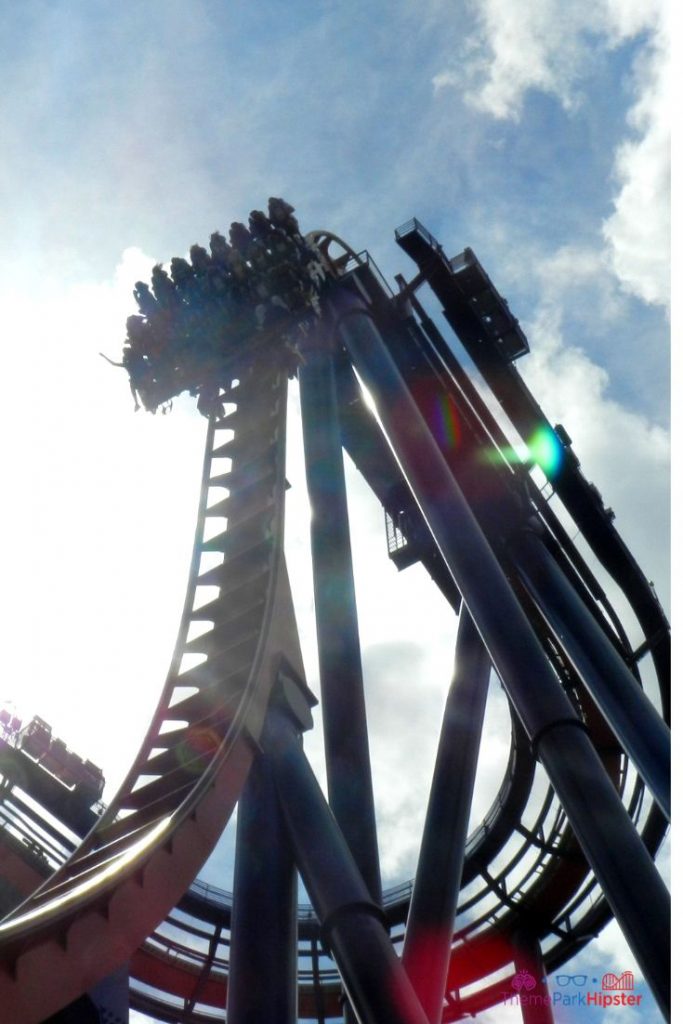 The cars of the ride are literally floor-less. There is just a small metal bar that you can rest your feet on. Or if you prefer, you can leave them dangling in thin air.
I guess everyone has their own preferences and you'll have to make that decision on your solo theme park trip.
How tall do you have to be to ride SheiKra?
You need to be at least 54 inches tall to be able to go on the ride. Once you are past that hurdle, there is nothing stopping you from buckling into this electrifying ride.
What can you expect on SheiKra?
The first thing that happens after you get in and secure yourself in the car, is that the floor under you disappears. You only have a few seconds to make the decision to put your feet on the bar or leave them dangling before the train starts moving.
It climbs up to the 200-feet drop at ten feet per second, which is quite fast considering it is going up a steep slope.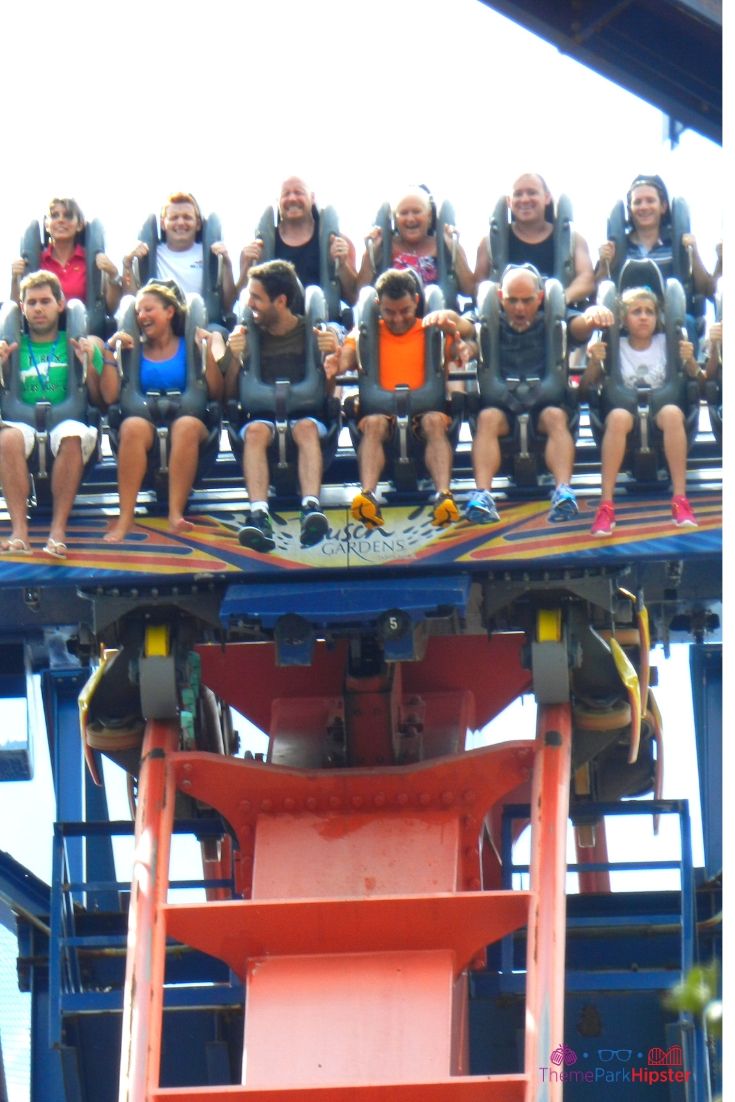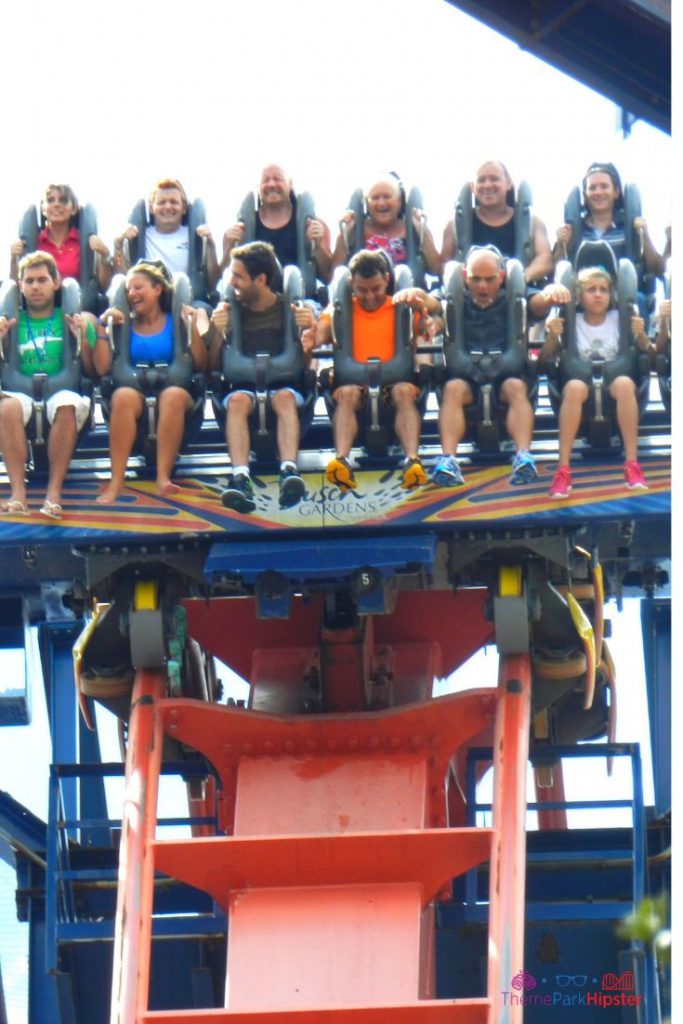 When you reach the top, the train stops for you to look down at the tantalizingly, heart pounding drop. You will get about five seconds to take a deep breath before you plummet down the 200-foot drop to swoop on your prey.
Or maybe you're they prey???
Don't tell me I didn't warn you!
If you think you will be able to breathe easy now, you are wrong. SheiKra climbs up towards another drop, only this time it is a smaller one – 138-feet tall.
After a hair-raising Immelmann loop and another vertical 90-degree drop, you will rocket through a smoky tunnel and enter the pool at the end with a gigantic splash.
Hipster Power Tip: The water feature on SheiKra has been known to soak pedestrians who are walking past the ride, so watch out on your trip.
And there you have it! You have officially survived the SheiKra!
Ride Design of SheiKra at Busch Gardens
But before you run out and buy your tickets to Busch Gardens, there is some more things you need to know.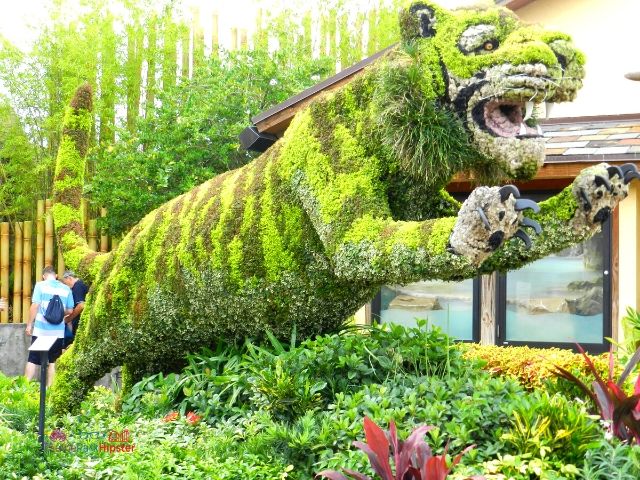 Do you remember what I said about the cars being floor-less?
It is a little hard to forget that, especially if you are planning on taking on this giant. Well, let's just say that the floor is not the only thing missing. The car of the train is hardly anything more than seats welded to a frame.
I am talking about no sides no real door and of course no floor. But don't worry, all you'll need to do is buckle up real tight with the harnesses that are very secure.
In addition, the roller coaster contains an Immelmann Roll. This is not a mythical cinnamon roll with healing properties, no matter how much it sounds like that.
It is actually a loop named after a German army pilot who was really good at acrobatics. Basically, the train speeds through half the hoop and then reverses.
This ingenious design made by the Bolliger and Mabillard famous Swiss ride engineers with the sole purpose of making you feel exposed. You would feel like you could practically fall out of the car should it tilt slightly the wrong way.
But don't worry, Bolliger and Mabillard are famous for a reason. Rest assured, you will be as safe as a pea in its pod.
Fun Facts About SheiKra at Busch Gardens
The SheiKra was made in 2005
It has two drops– a 200-foot drop and a 138-foot drop
SheiKra is a dive roller coaster which means it contains an almost vertical 90-degree drop
It cost Busch Gardens a whopping $13.5 million to construct
It is an insane 3188-feet long.
You'll go mph on this incredible ride
When it first opened, it broke the world record for the fastest, longest and tallest dive roller coaster.
A mysterious underground tunnel is part of the roller coaster, after which the train splashes into a huge pool (if you're on the ride you won't get wet but if you're watching in a certain area, you will get soaked)
You need to be at least 54 inches to ride the attraction
SheiKra vs Valravn
Valravn is another record-breaking dive coaster and is often considered an upgrade from SheiKra. It was opened to the crowds in 2016 at Cedar Point in Sandusky, Ohio and has broken many world records so far.
That being said, it has already been acknowledged that Valravn has outdone the stat wise, but coaster enthusiasts still view SheiKra as the better ride experience between the two.
Valravn stands at 223 feet tall, with three inversions like the Immelmann Roll thing I was talking about earlier. Those two things broke world records, and in the process broke the records set by the SheiKra as well.
But not by much.
While SheiKra is 200 feet high, Valravn is 223. SheiKra rushes along the rails at 70 mph, Valravn does so at 75 mph. Valravn is also shorter than the SheiKra in duration by 37 seconds.
Small differences, you see.
But when you are practically free falling, a little is a lot. An extra 5 mph or 23 feet can get you screaming louder and adrenaline levels pumped higher.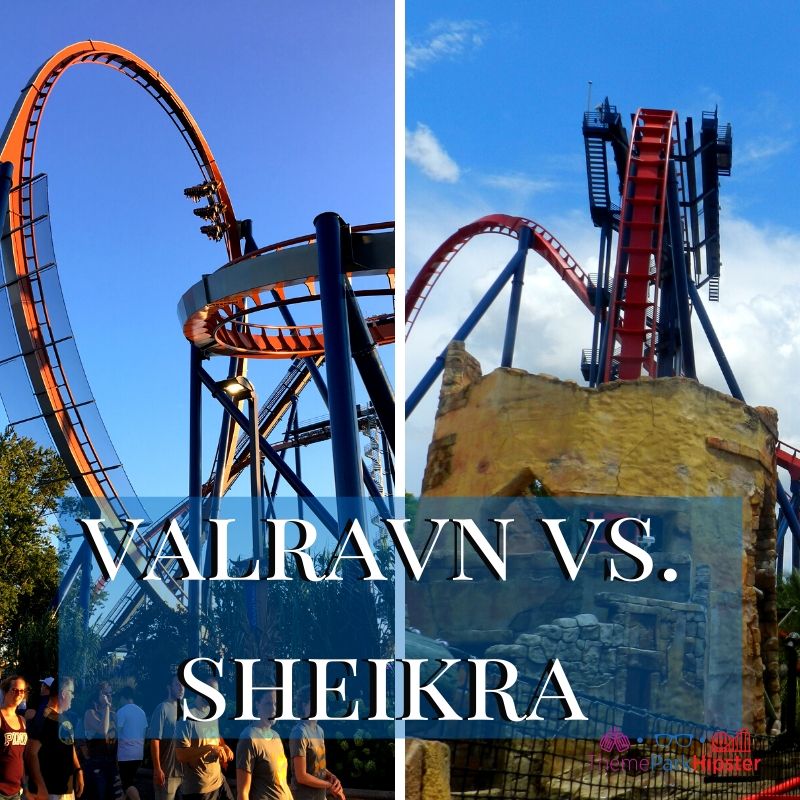 Remember these are dive roller coasters we are talking about. The sole purpose of these are to get you as close to free falling without actually cracking your skull.
You can find out more about the Valravn in our article 7 Amazing Valravn Cedar Point World Records You Must Know here!
4 Easy Tips for SheiKra at Busch Gardens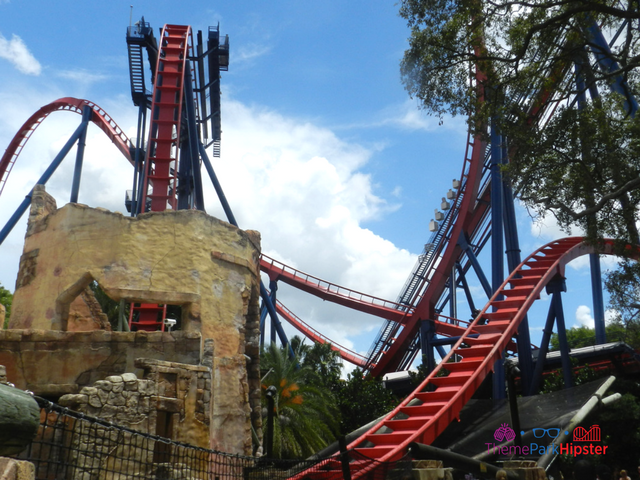 Before you made your trek over to Tampa's incredible theme park, let's go through a few tips to make the most of your experience on the dive roller coaster.
1 – Choose the Best Seat
If you are looking for the maximum thrill in your Sheikra experience, then the best seats would be at the front either on the extreme right or left.
After you have found your perfect seat, buckle up for the three most exhilarating minutes of your life.
2 – Pick a Less Intense Seat if You're Scared
On the other hand, if you are looking for an experience that (hopefully) doesn't give you a heart attack, or if you simply don't want to get (that) wet, simply sit in the middle or towards the end.
You should have a (relatively) less intense ride experience.
3 – Use the Splash Zone to Cool Off in the Summer Months
If you need a place to beat the Busch Gardens summer heat, then stand on the side of SheiKra that's near the walkway going towards the barbecue restaurant. Here you WILL GET SOAKED, but it's all worth it on a hot Florida day.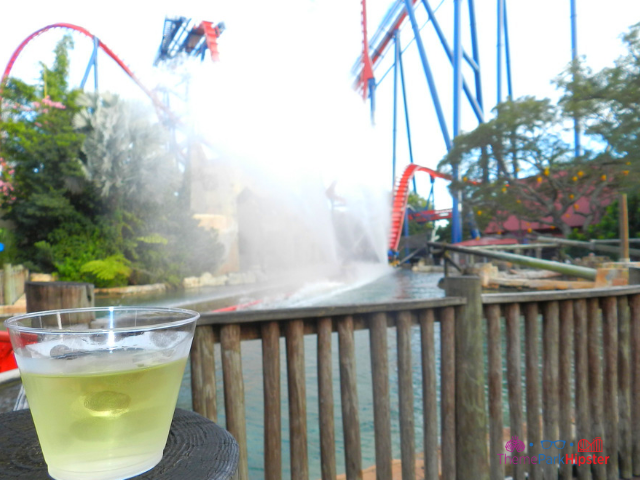 Hipster Power Tip: A simple hack to not having to walk around the park dripping wet is to simply get a handy poncho along. The really cheap ones are quite thin plastic and can be easily folded to take up the least amount of space in your bag. You can buy a pack of them online at Dollar Tree website.
4 – Store Your Personal Items in a Locker or Leave with a Non-Rider
Make sure that you keep any personal items that can fly away from you during the ride (like glasses, caps or that scarf your favorite aunt may have given you) in the lockers outside the ride.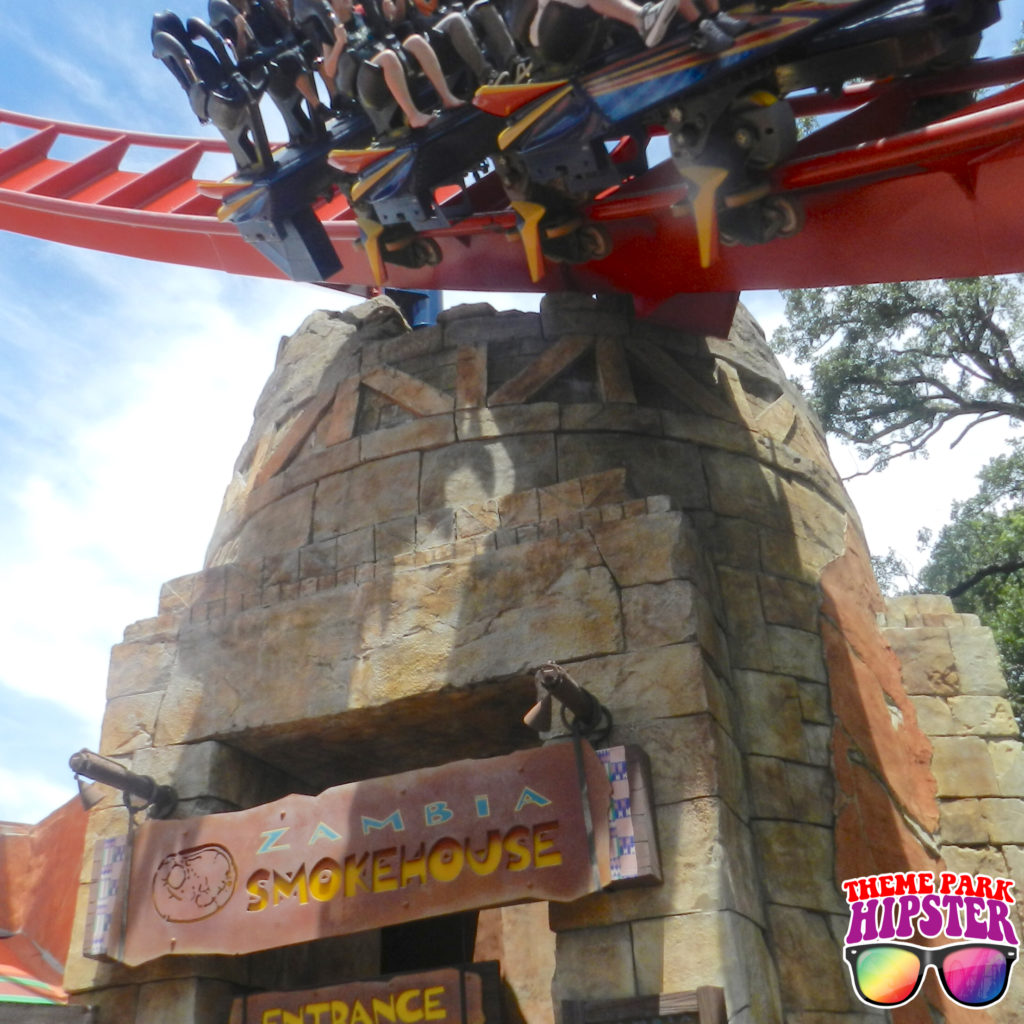 If you have something small that you don't care too much about, you can store them in the little boxes right next to the loading platform.
ORDER NOW to secure your theme park ticket reservation in the parks! GET MY TICKETS.
Final Thoughts
It cannot be denied that the SheiKra is in many ways one of the most important rides in the Busch Gardens. It was Busch Garden's pride and joy and arguably the one that brought a fresh new feel of the classic Florida theme park.
Although there have been many more rides that have come up after it, it still remains one of the best rides inside the park.
All I can say is, if you do visit Florida, take the time out to make your journey over to this gleaming metal giant named after an African Hawk.
Do you think SheiKra's too scary to ride? Let us know in the comments section below!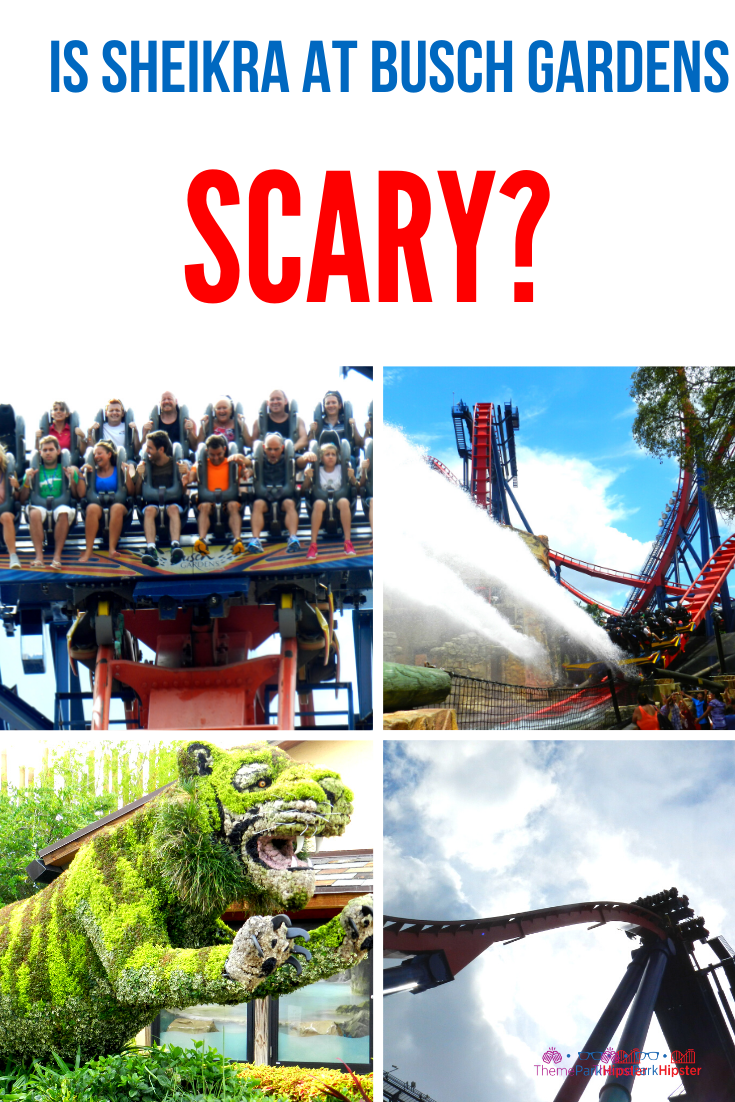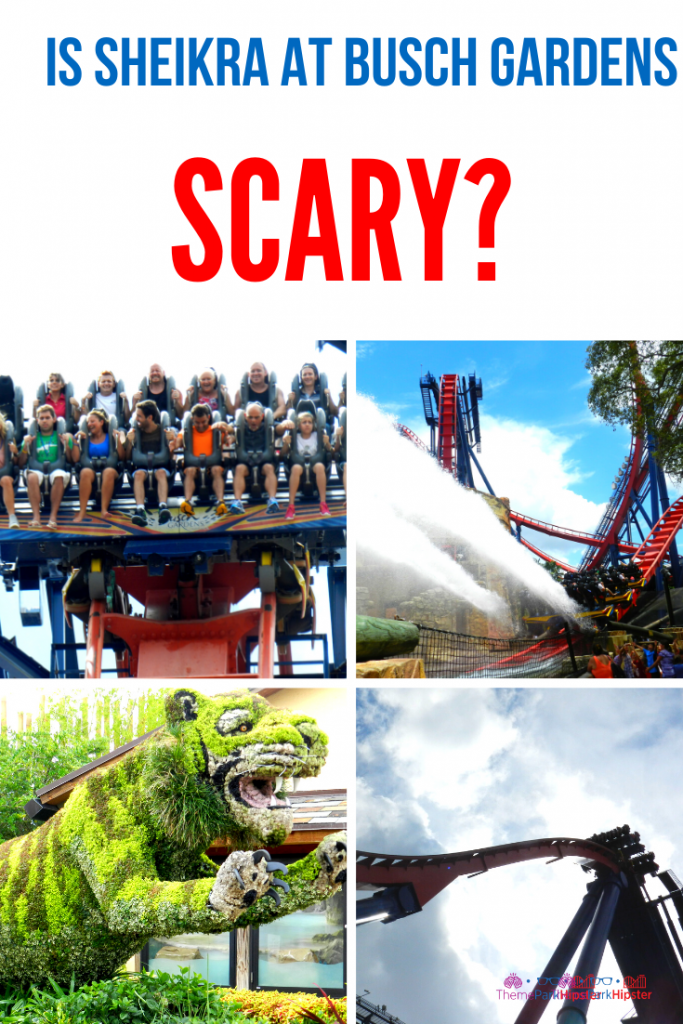 ---
If you enjoyed this article, then you'll love these:
Thinking about making a trip to Tampa and want to explore all the attractions for one low cost, then get your city hopper pass here!
Until next time, Happy Park Hopping Hipsters!