Busch Gardens Tampa is the perfect place to enjoy Independence Day. Celebrating the July 4th at Busch Gardens can be lots of fun, but mindful that it's one of the most crowded days at this Florida theme park!
I know this goes against all my past theme park advice, but if you're trying to conquer this park on the Fourth of July, then I have 7 tips to help you survive.
THIS POST MAY CONTAIN AFFILIATE LINKS. PLEASE READ MY DISCLOSURE FOR MORE INFO. Which means if you click on certain links, I may receive a small commission at no additional charge to you.
What to Know Before You Go to Busch Gardens Tampa Bay
Choosing to celebrate Independence Day at Busch Gardens Tampa is a unique way to enjoy this patriotic holiday. However, I do not recommend visiting this Florida theme park on this particular day if it's your first visit.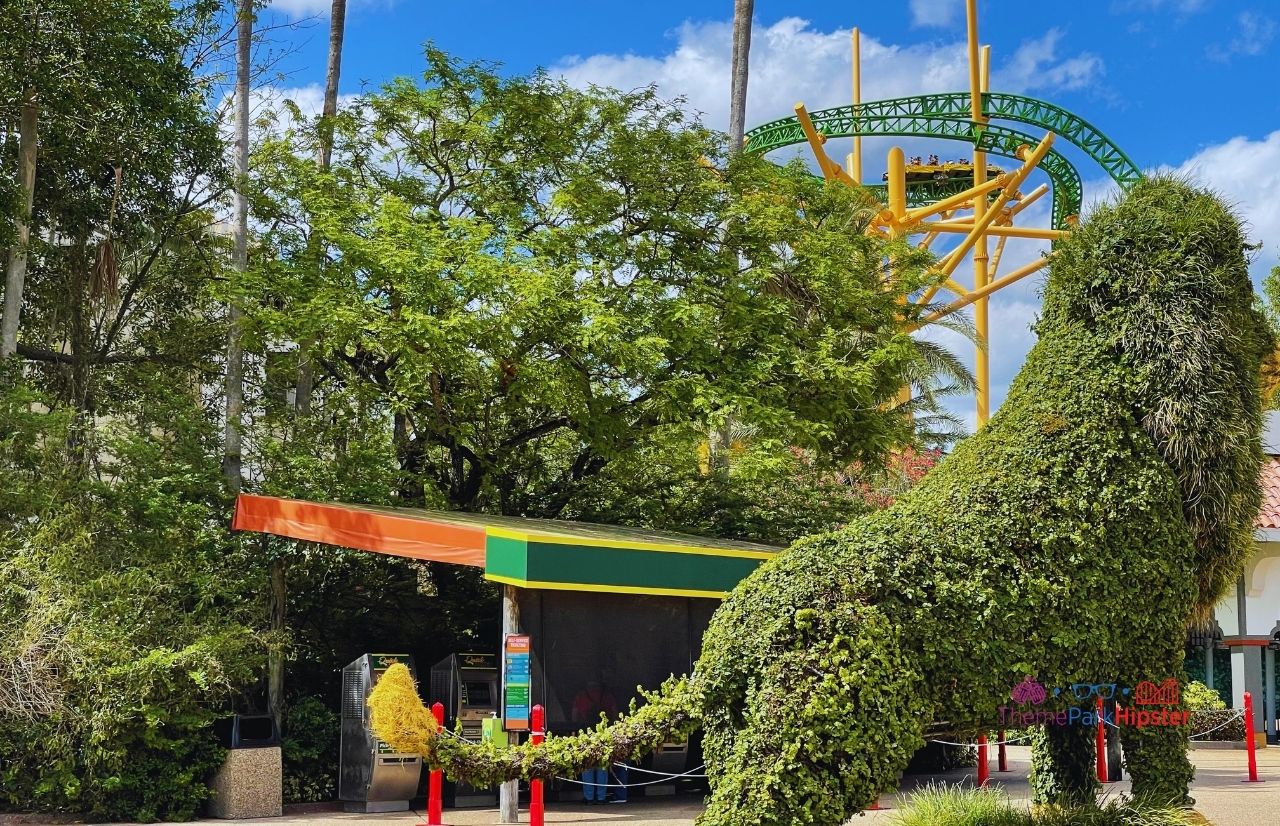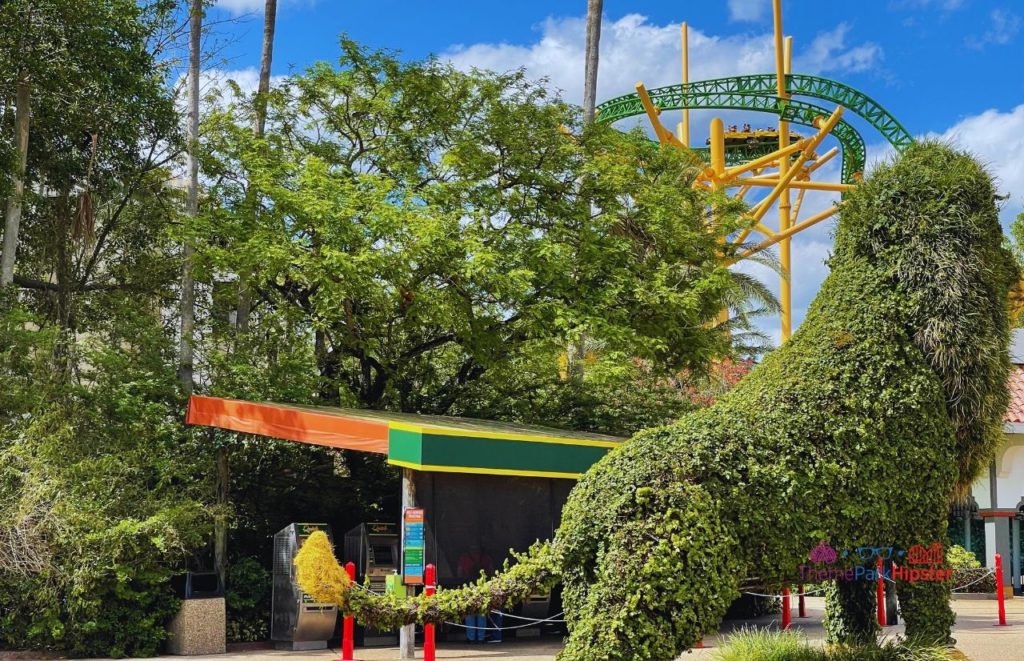 If you still plan on doing Busch Gardens in July, you may have a few questions.
Get your cheap Busch Gardens Tickets with CityPASS TODAY!
Is Busch Gardens Busy on 4th of July?
If you're a solo traveler, this one's especially for you. Avoiding the Busch Gardens Holiday crowd (especially in July and December) means shorter lines and less traffic.
So, be prepared to experience high wait times and lines everywhere throughout the parks Lines even for something simple as having a bathroom break.
Get up to 35% off of your Busch Gardens Tampa Tickets with Groupon TODAY!
What are the Busch Gardens 4th of July Hours?
You'll be happy to know that Busch Gardens Tampa Bay will be open from 10 a.m. until 10 p.m. on Independence Day. So, you'll have plenty of time to explore this wonderful theme park!
Is Busch Gardens Crowded in July?
The month of July is one of the busiest times at Busch Gardens Tampa. Not only are most students out of school, you have to deal with one of the major holidays in America, which is Independence Day.
The park is open much longer during July, but you still have to fight the crowds and the unforgiving Florida sun.
Busch Gardens July Events for the Summer Celebration
You'll be happy to know that Busch Gardens does more than having a 4th of July fireworks spectacular!
This season you can live it up through the Summer Celebration (previously know as Summer Nights) event taking place at this Tampa destination.
For the Busch Gardens Summer Celebration you can enjoy:
Free Beer Samples: Now through August 7th 2022
Summer Celebration Fireworks Spectacular: Every Friday, Saturday, and Sunday night at 9:15 p.m. on the Festival Field (plus on 4th of July)
Cirque Electric: High-adrenaline acrobatic show
Gwazi Beats: Celebrate the summer season through the heart-pounding sounds of drums and the intoxicating movements of dancers and stilt walkers
DJ Party Plaza: Dance the night away in the Gwazi Plaza, the SheiKra Plaza, and the Cheetah Hunt Plaza after 5 p.m.
TURN IT UP! Cool off in this top-notch ice skating performance at Busch Gardens
Finish the Phrase & The Kings of Neon: Enjoy two fun indoor shows inside of the Fire Grill in the Pantopia section of Busch Gardens. It's the best way to take a break from the Florida heat!
July Days to Avoid at Busch Gardens:
Independence Day (unless you don't mind the Busch Gardens crowds)
The Weekends
What Should I Wear to Busch Gardens in July?
Lightweight clothing such as shorts, leggings, comfy shoes, a t-shirt, a hat, and sunglasses are all perfect for your trip.
7 Tips to Conquer Busch Gardens 4th of July Crowds
As mentioned earlier, I know this goes against all of my normal Busch Gardens advice, but if you're trying to conquer the park for the Fourth of July, then I have 7 tips to help you survive.
1. Map Out Day Before You Get to Busch Gardens Tampa
Mapping out your day is a good way to make sure you're able to enjoy each must do item. Route your path around the park in advance by downloading a map online or on your phone.
Your Busch Gardens 4th of July Itinerary
Plan to arrive prior to the gates opening.
Conquer Iron Gwazi!
Check out the famous Florida gators in Morocco.
Enjoy a stroll on the Edge of Africa or in the Myombe Reserve to relax.
Take the Skyride over to the middle area of the park.
Conquer Tigris!
Have lunch at Zambia Smokehouse.
Ride Stanley Falls.
Conquer the Congo River Rapids
Ride Kumba.
Ride the Phoenix.
Experience the Sand Serpent Roller Coaster.
Grab a delicious pretzel and beer at Twisted Tails Pretzels.
Enjoy the Summer Celebration Festivities.
Watch the Busch Gardens 4th of July Fireworks show.
Get Your Busch Gardens Tampa Bay Tickets Today! CLICK HERE.
2. Start Early
Independence Day at Busch Gardens Tampa is going to be super crowded and tortuously hot.
You don't want to have to combat both the heat and the crowd. This will make you so frustrated on your solo Busch Gardens trip and if you're in a group, you guys may become snappy with each other.
It is also very common to see the Busch Gardens parks reaching full capacity on Independence Day.
So, I recommend staying in the park all day, because even if you leave for a break there's a chance you may not be able to get back in. 
3. Take Frequent Breaks on Indoor Attractions
This is to help combat the heat while enjoying the festivities at Busch Gardens Tampa. Indoor attractions are also a good way to take a break from the jam-packed streets in the park. 
Busch Gardens Tampa Indoor Attractions:
TURN IT UP! Located in the Moroccan Place Theater
Finish the Phrase Show: Located in Fire Grill
The Kings of Neon: Located in Fire Grill
Cobra's Curse: Queue portion is indoors
Cirque Electric: Located in Stanleyville Theater
Animal Care Center
Hipster Power Tip: Don't forget to cool off on the water rides at Busch Gardens. They're a quick way to easily feel refreshed.
4. Get a Quick Queue Before Your Arrival
If there's any day that requires a Busch Gardens Quick Queue, it's the 4th of July at Busch Gardens Tampa. 
As its name suggests, Busch Gardens Quick Queue allows you to get on rides faster by skipping the stand-by line for some of the most popular attractions at the park.
You're going to want to be strategic in your day by mixing top rides in with attractions that have an indoor element. Like stated before, you're going to want ways to combat the Busch Gardens heat.
5. Stay Hydrated
It's important to stay hydrated in the intense Florida heat felt at Busch Gardens Tampa. You can avoid heat related illnesses such as, a heat stroke, heat exhaustion, heat cramps, and heat rash by having proper hydration.
The more your body sweats under the mentioned conditions, the more fluid you need to replace. Listed below are some ways to stay hydrated at Busch Gardens Tampa: 
Drink before you feel thirsty
Keep a Water Bottle with you to Refill throughout the day
Monitor your water intake
Avoid dehydrating beverages such as, alcohol, coffee, and soda
Drink cool fluids
Eat food high in water (fruits and vegetables)
Hipster Power Tip: Remember the most the significant amount of dangerous UVB rays occur between 10 a.m. and 4 p.m. So, keep sunscreen on hand!
6. Visit Busch Gardens Tampa on July 3rd
You'll get to experience the same events taking place in the park on Fourth of July on the 3rd day too! Such activities like:
Fireworks
DJ dance parties
Special shows
Another reason to go to Busch Gardens on July 3rd is that you'll have a lesser crowd level than the 4th of July.
This will allow you to be able to experience the parks prior to the rush of the crowds and still be able to do something for the patriotic event on the actual date of the holiday..
7. Stake out your Busch Gardens fireworks viewing spot early
You've made it through the heat AND the crowd!
Now it's time to pick your favorite fireworks spot in the park and camp out until it's time for the Independence Day spectacular show!
I recommend getting a spot at least an hour prior to the start of the show. Be sure to pick a location that will not have too much obstruction of the fireworks.
Ready to plan your theme park trip? Watch the best vacation planning tips on YouTube. Get started here!
Final Thoughts for Busch Gardens on the 4th of July
Have fun and know that it's going to be insane at Busch Gardens. If you have a good spirit and welcome the excitement of the high-volume crowd level, then you'll have a spectacular time on Independence Day.
What about you? Do you think it's silly to go to Busch Gardens Tampa on the 4th of July? Let us know in the comments section below.
Until next time, Happy Park Hopping Hipsters!
NikkyJ
UP NEXT: Groupon Busch Gardens Deals: How to Save THE MOST Money on Tickets
Some Photos Courtesy of Canva.com