Thinking about making a solo trip out to Busch Gardens Tampa Bay anytime soon? You'll be happy to know that you can now get a Groupon Busch Gardens deal and save on your theme park ticket.
This wild and adventurous theme park is known to have some of the best roller coasters and thrill rides in Florida.
Formerly known as the Dark Continent, Busch Gardens Tampa Bay invites you to seek adventures in the lush and mysterious lands of Africa.
Busch Gardens opened in 1959 and is a theme park brand owned by SeaWorld Entertainment with two locations in Tampa, Florida and Williamsburg, Virginia.
THIS POST MAY CONTAIN AFFILIATE LINKS. PLEASE READ MY DISCLOSURE FOR MORE INFO. Thank you!
I finally had an opportunity to visit Busch Gardens Tampa Bay this week.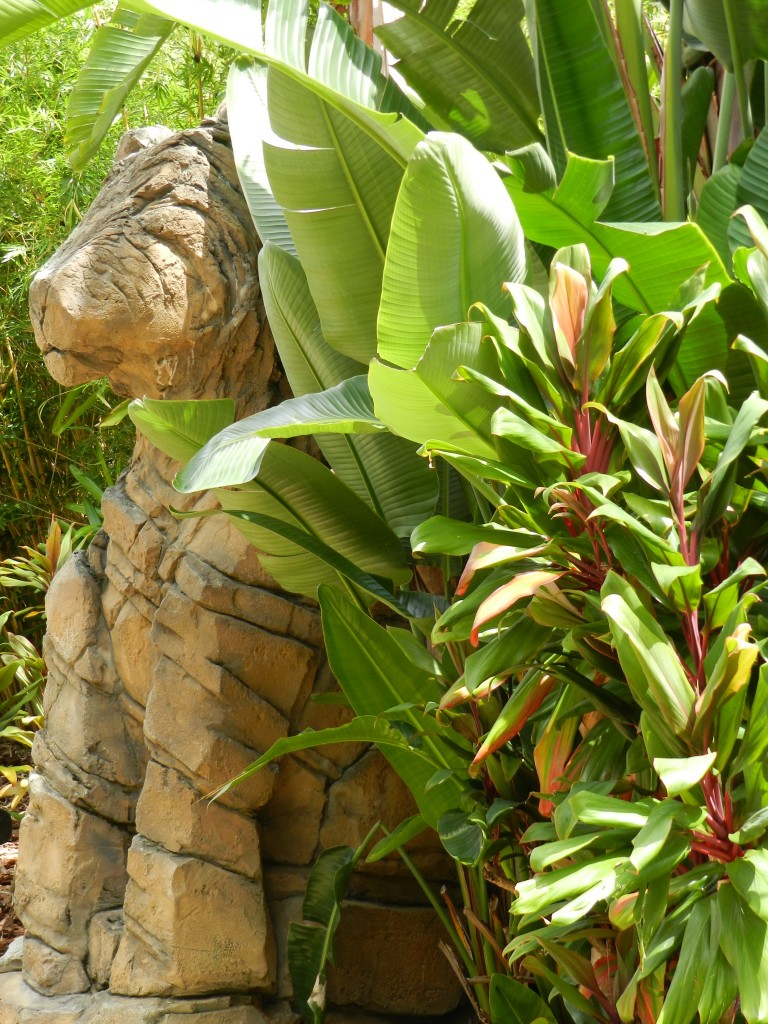 I went with the intention of taking pictures for the site.
However, I ended up getting on various thrill rides and getting caught up in the picturesque landscaping of the park.
My friend was getting extremely annoyed, because every few minutes I would stop to take a picture of the beautifully layered flowers and the lush trees outlining the park's pathway.
It was at that point that I thought about how many times I've visited this place.
I also wondered how I never truly grasped the degree of care the employees put into upholding the true beauty of Busch Gardens.
A beauty that makes you feel as if you're in another world.
I have so many fond memories of this magnificent theme park. It was the first time I had rode a roller coaster, Python, and it was the first park I was able to explore on my own.
Busch Gardens was also a place where I created great memories with my large family, being that it was a much more affordable theme park for families to attend together.
That's why I'm so happy to see Groupon Busch Gardens tickets available for everyone to grab.
---
The Groupon Busch Gardens Tampa Details
Busch Gardens Tampa Rides (17 Things You Must Do - Episode 15)
Throughout the year you may luck up and find a variety of Groupon deals to use for your next Busch Gardens Trip.
How to Use Groupon Save Money on Your Busch Gardens Tickets?
Sign up on Groupon to get emails on exclusive Busch Gardens offers, ticket discounts, and promo codes sent right to your inbox
Look for special promotions and sales on select activities or events on Groupon's homepage
Check out the multi-park tickets and Busch Gardens Fun Card deals for more savings
How to Use Groupon for Your Busch Gardens Discount
Check out the Promo Codes and Coupons page of Groupon to make sure you're not missing out on any current deals.
Choose your Groupon selection
Pick the total number of tickets needed
Complete your purchase
Use your Groupon!
Comparing Busch Gardens Tickets and Prices
With Groupon you can get some of the following deals for your Busch Gardens ticket:
$25 off 3-days in advance single-park tickets
Single day park ticket from $79.99
All day dining free with regular park ticket admission
These are just a few discounts and promos you can find on Groupon. Always check the Groupon Busch Gardens promo page for the latest deals!
Before you make your way to Busch Gardens in Tampa, you should know what the standard prices are that way you can choose the best Groupon deal for your situation.
---
Standard Busch Gardens Tampa Bay Prices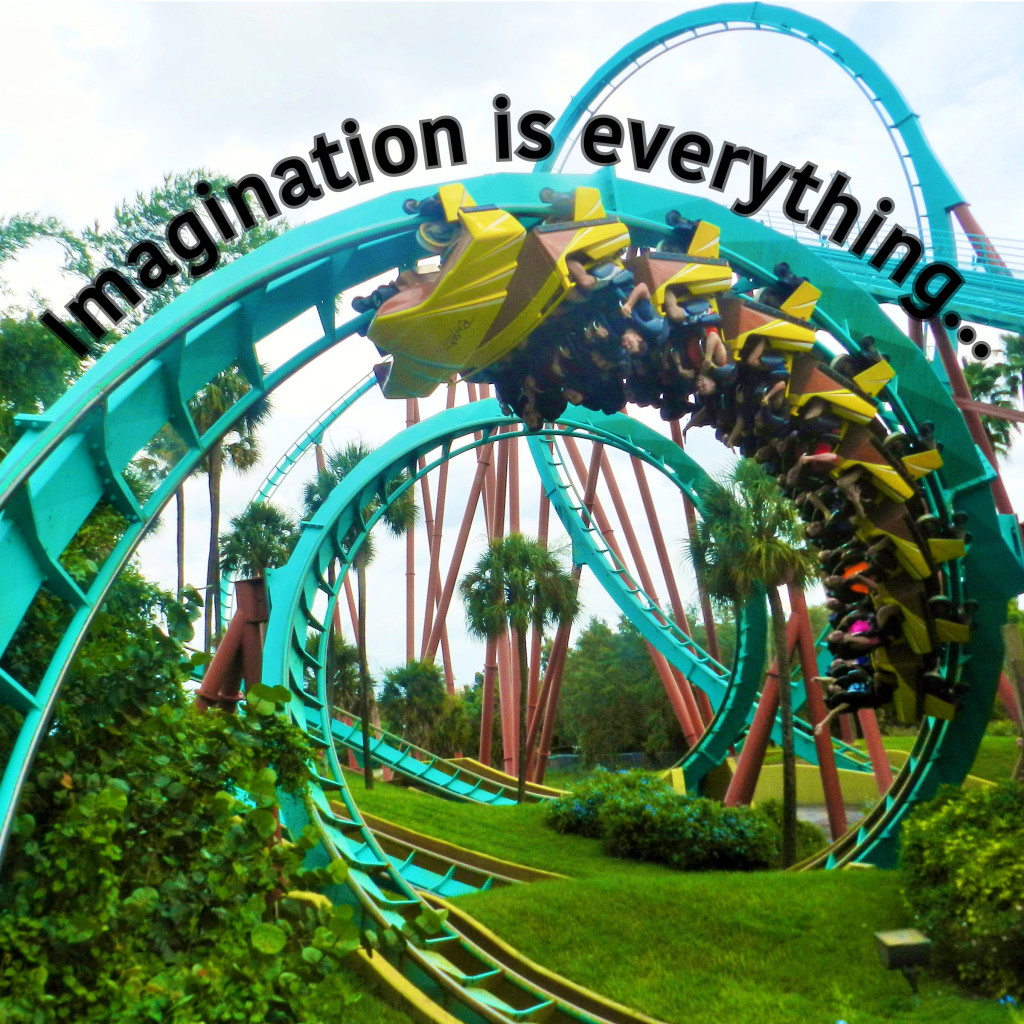 Busch Gardens Parking
$20: General parking for cars, motorcycles, trucks, recreation vehicles and campers (FREE for Annual Pass Members); Save $2.00 when purchased online.
$25: Preferred parking ($13 for Annual Pass Members; FREE for Platinum Members)
Regular Busch Gardens Ticket Prices
One day admission starting at $89.99
Play & Dine: Busch Gardens Tampa Bay + Eat Free All Day starting at $104.99
Busch Gardens Fun Card Pay: For a Day, Get All of 2019 at Busch Gardens plus Adventure Island FREE starting at $99.99
Tampa Bay CityPASS: Attractions include: Busch Gardens® Tampa, The Florida Aquarium, Tampa's Lowry Park Zoo, Clearwater Marine Aquarium and Chihuly Collection presented by the Morean Arts Center OR Museum of Science & Industry (MOSI). $107.00
Do Florida residents get discounts at Busch Gardens?
Florida residents are eligible for certain discounts at Busch Gardens. Always check the official website to see if there are any current deals.
Busch Gardens All-Day Dining Plan
All you can eat and drink at Busch Gardens.
Adult: $34.99
Child: $19.99
Busch Gardens Quick Queue
You can skip the line on major attractions. Prices start at $19.99 and varies based on how busy the park may be that day.
Below are the current Busch Gardens Rides included in the Quick Queue system:
Falcon's Fury
Cheetah Hunt
SheiKra
Montu
Kumba
Stanley Falls Flume
Congo River Ride
Cobra's Curse
Scorpion
SandSerpent
Tigris
*Always remember that EVERY PRICE LISTED IS SUBJECT TO CHANGE!
Now that we have an overview of the Groupon Busch Garden Tampa deals, let's go over a few tips for your trip.
---
11 Easy Tips for Busch Gardens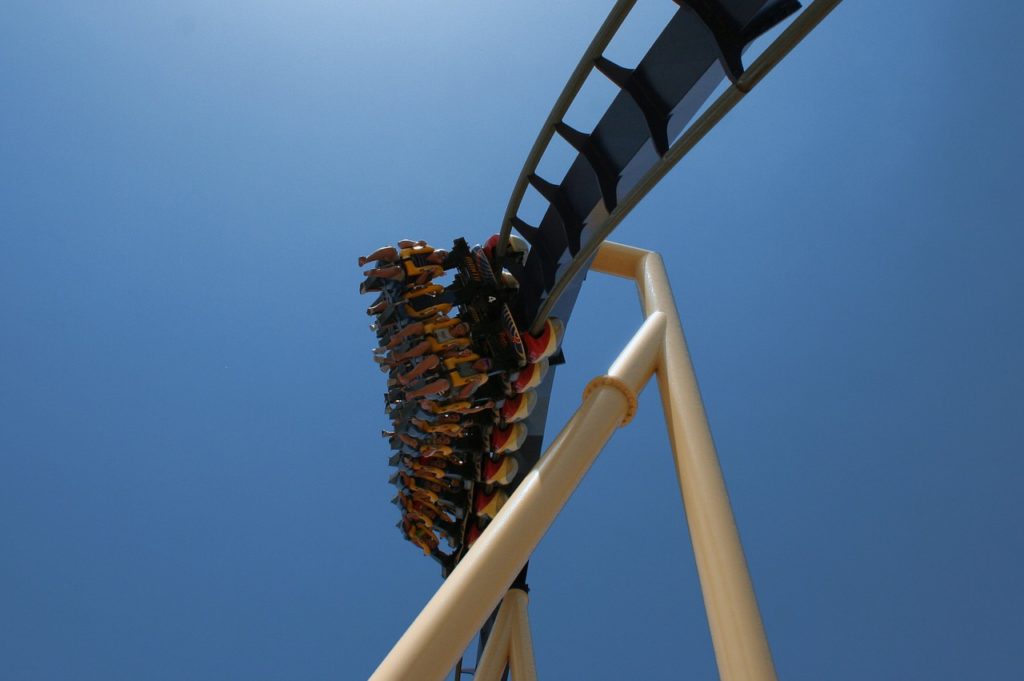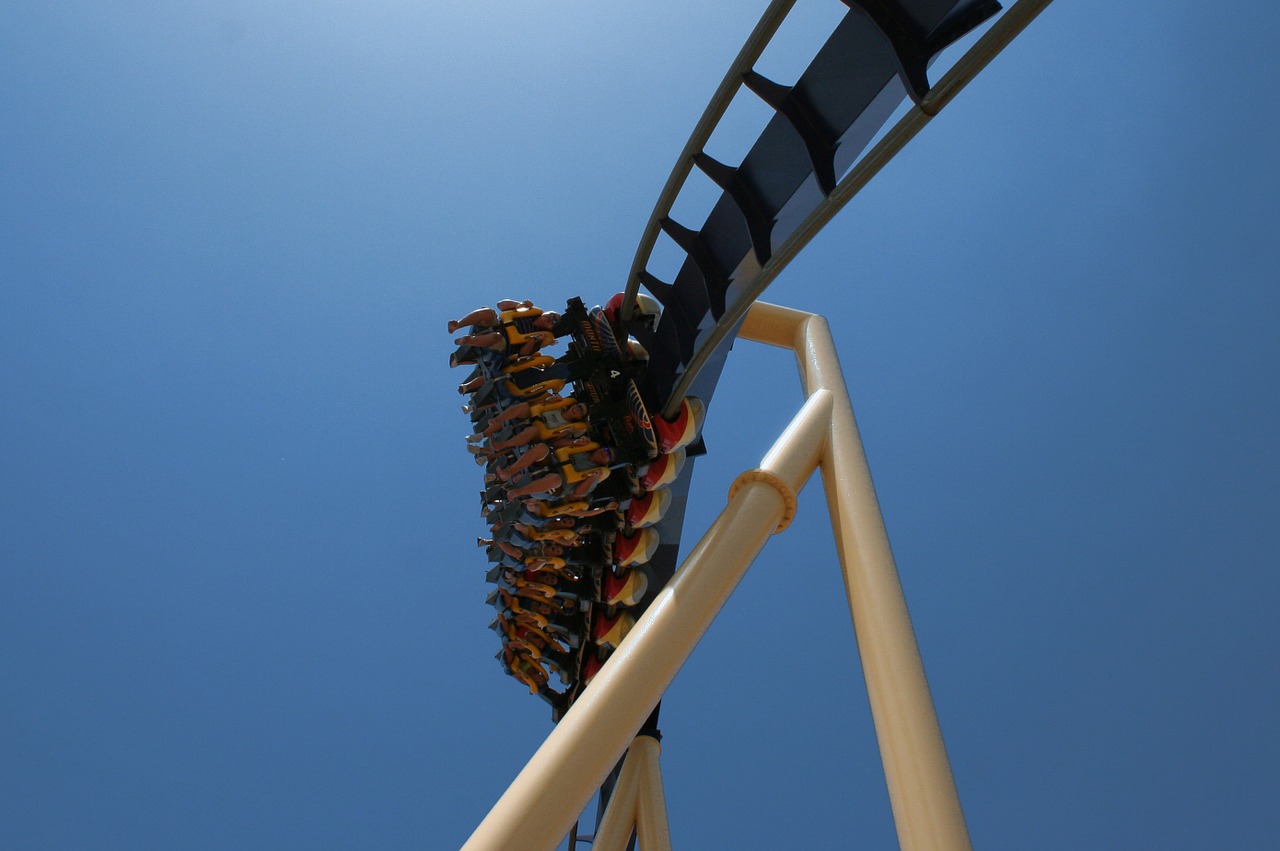 1 – Get there early
Arrive 45 minutes prior to park opening is the best way to maximize your day, especially if you're trying to do it in one day.
2 – Dress appropriately
Florida weather is mostly hot and humid except for the beautiful months of December, January, February, and March.
3 – Find quiet, shaded spots
The Edge of Africa and Myombe Reserve are two, usually serene, sitting areas. The great thing about Busch Gardens is the availability of hidden spots tucked away throughout the park that also offer great views and shade.
4 – Go during the weekdays
To avoid the frustration that a crowed day at a theme park can bring, I suggest avoiding holidays, the weekends, and the summer.
This is the time that both locals and tourists flood the park bringing unbelievable attraction wait times and difficult navigation throughout the park.
5 – Bring quarters for locker rentals
This tip is especially important if you're traveling solo and you want to ride roller coasters.


6 – Download park guide
Map out day prior to visit. This is a great way to make a note of your must do's and also a way to help you see and experience as much as you can if you're only there for a short visit.
7 – Pass on Preferred Parking
Try to get to Busch Gardens early and park near the tram station in the regular parking section.
If you pay for an upgrade to preferred parking, then there is a possibility that you may get placed in the back of that lot and will have to walk quite a distance to the front gates.
8 – Find Busch Gardens discounted tickets and special deals
Websites such as CityPASS, AAA, Undercover Tourist, and local travel agents are perfect places to start!
9 – Grab a Birthday Pin
If it's your special day, be sure to stop by guest relations for a special birthday pin to wear at the park.
10 – Purchase the Quick Queue Pass
This is a most important tip if you're going on a busy day.
11 – Purchase the All-Day Dining Deal
For one low price, you will get a band that allows you to eat at participating restaurants all day. 1 entrée, 1 side or dessert, and 1 fountain drink, tea or water for each visit.
Basically, an all you can eat day at the park.
Participating restaurants are Zagora Café, Serengeti Overlook™ Pub, Bengal Bistro, Dragon Fire™ Grill and Zambia Smokehouse. Sharing is prohibited and may lead to revocation of your dining pass if found in violation of the rule.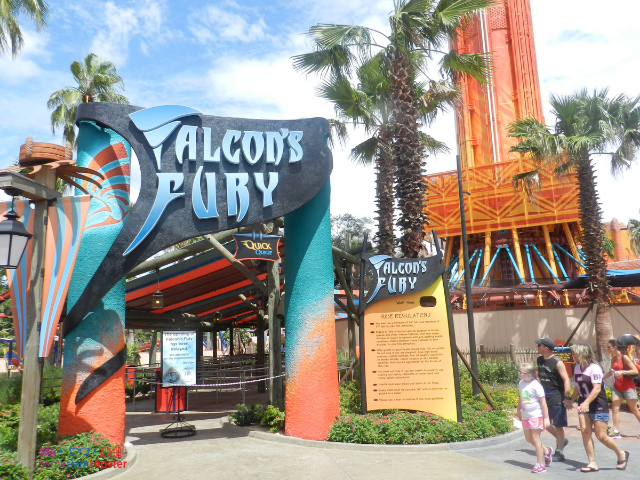 What to Know Before You Go
If you are wearing loose-fitting shoes, you should leave them at the loading platform. Any other loose articles can be placed inside any locker located throughout the park.
Busch Gardens Roller Coasters
Montu
Cobra's Curse
Cheetah Hunt
Kumba
Tigris
Sheikra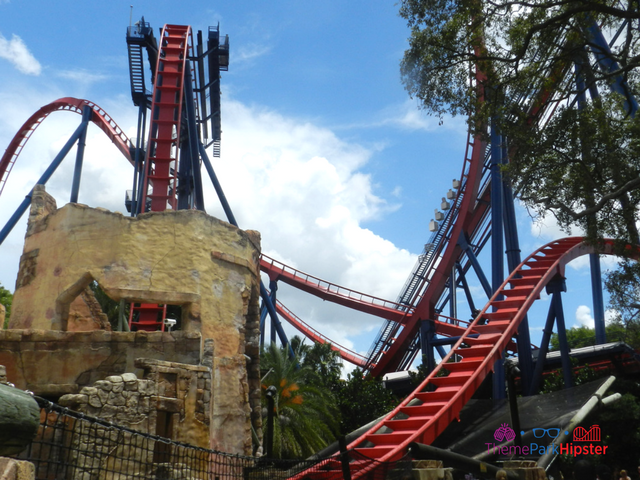 What is the tallest roller coaster at Busch Gardens.
Sheikra is currently the tallest roller coaster at Busch Gardens Tampa Bay peaking at 200-feet.
What time does Busch Gardens open?
Busch Gardens usually opens at 10:00 a.m. and closes at 6:00 p.m.; however, during the peak summer days the park may be open until midnight.
---
Final Thoughts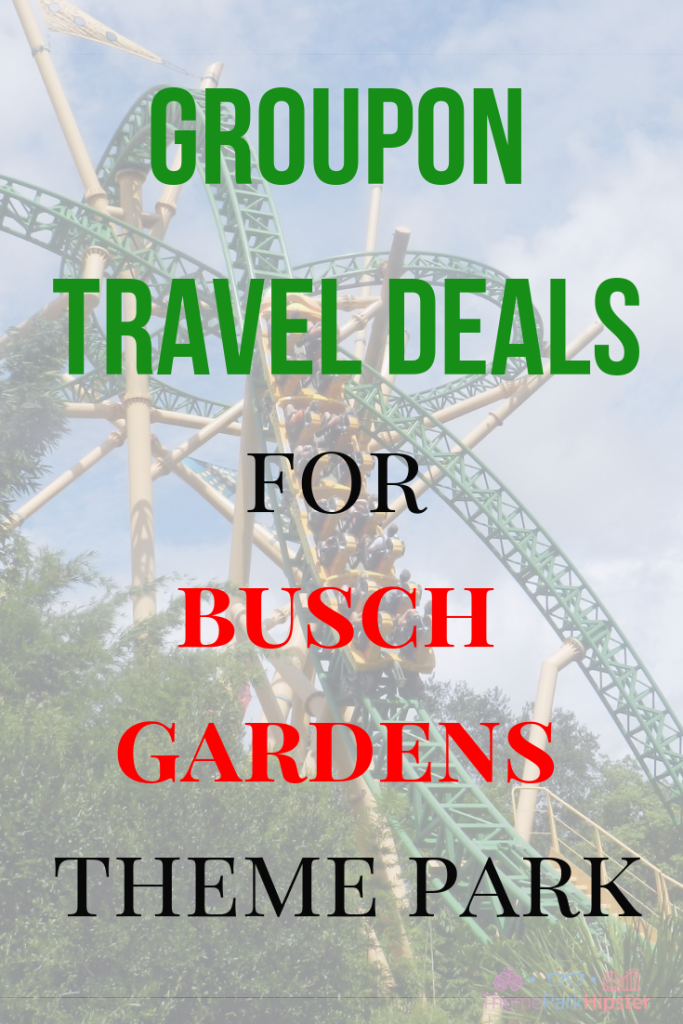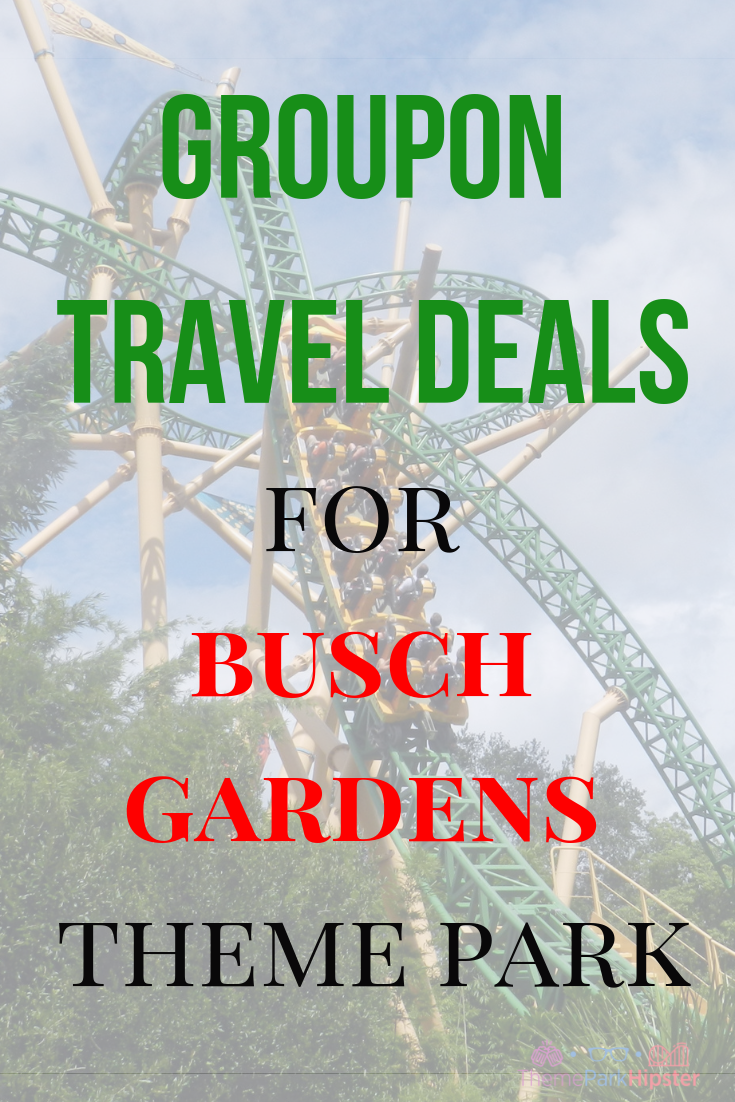 Busch Gardens Tampa is a perfect theme park for any type of trip.
Whether it's a solo trip, a trip with friends, or one with your family, you're bound to have a spectacular time!
If you need a place for inspiration, why not bring your pen and pad, your favorite podcast episode, and your creative juices to sit under a nicely covered bench.
I promise you will not be disappointed.
Plus, you'll have saved on your Busch Gardens ticket with Groupon.
What's your favorite way of saving money at Busch Gardens? I want to know. Be sure to leave a comment below.
---
If you enjoyed this article, then you'll love these:
For more theme park news, discounts, tips and guides, subscribe to the newsletter!
I'm super grateful when you share my posts on Facebook, Twitter, or Pinterest. It helps spread the word about ThemeParkHipster and allows me to keep bringing you great content.
Until next time, Happy Park Hopping Hipsters!
NikkyJ