Having lived in Tampa for 5 years, I have fallen in love with the Floridian city. Wedged between its wealth of museums and cultural sites are several amusement areas.
Whether you are a history buff or an intrepid out for adventure, there are always things to do in Tampa for you.
Nestled on the eponymous dolphin-dappled bay, the happening city is a hotbed for themed parks with wild rides, exotic aquariums, and fascinating art centers.
The Big Guava also boasts an elaborate food scene that will just leave foodies smitten and salivating. The variety here ranges from international gastropubs to a farm-to-table fare and everything in between.
I mean who wouldn't love the city?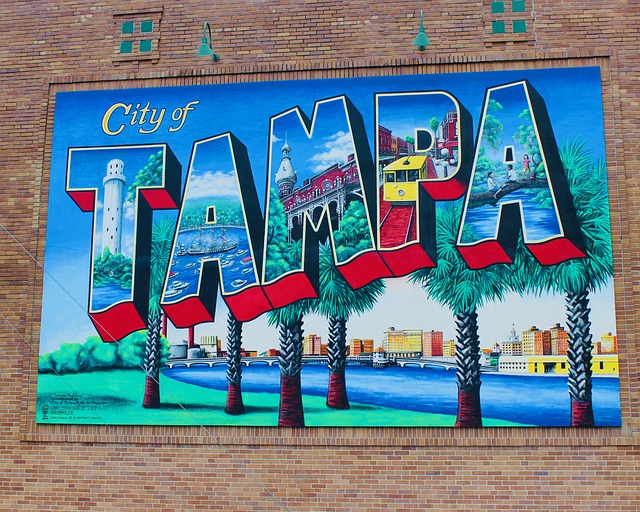 THIS POST MAY CONTAIN AFFILIATE LINKS. PLEASE READ MY DISCLOSURE FOR MORE INFO.
Visiting Tampa Bay
Once without a skyline, look at it now teeming with tall buildings flanking the boisterous streets!
Add to that a medley of romantic Riverwalk, photogenic café, sandy beaches, and Tampa becomes an ought-to destination on every traveler's list.
The best part about touring Tampa is that it does not break the bank.
Whether you are traveling on a budget, hate to wait in long queues, or both – CityPASS Tampa is the way to go!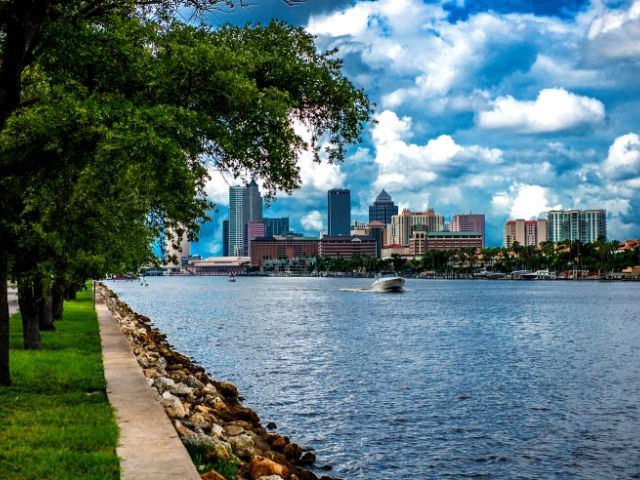 It is a pay-one-price pass that can save you more than 50% on combined admissions to the city's most popular attractions.
So, before we explore all the fun Tampa activities, let's talk a little about its CityPASS.
What Is CityPASS and It Is Worth It?
CityPASS is an American company that issues discounted ticket packages in different North American metropolitans including Tampa.
The ticket sold by the company includes a booklet with information to all covered city attractions.
If you are looking for a way to maximize traveling time, skip long kiosk lines, and save money while touring Tampa's top attractions, then the answer to that second question would be a definite YES!
Tampa Bay CityPASS covers six must-see attractions of the city and you can visit five of them.
With a small but mighty pass as such, you will have saved hundreds of dollars and hours of time.
How Does the Tampa CityPASS Work?
The CityPASS is easy to purchase and use throughout the city. You can get your CityPASS online at the official site.
The page will show a list of sites that are accessible with the help of this pass. On the other side of the screen, you will see a blue window. That is where you will book the pass.
While doing so, you can choose Email or Shipping as your delivery option. If you choose email, the company may send a mobile ticket or a PDF voucher.
Getting the CityPASS Booklet Shipped
After placing an order, you can choose the shipping option and the company will send the pass to your doorsteps.
Please Note: This option is only available for those living in Canada, US, UK, France, Germany, New Zealand, Spain, Portugal, and Austria. CityPASS booklets do not expire for at least one year.
Getting the Mobile Ticket Emailed
If you choose the option to get the CityPASS via email, the company will mostly send a mobile ticket.
You will be able to show it on the mobile to get instant entry.
It will be on your discretion whether you want it printed or not. A mobile ticket will expire within a year of the date of purchase.
Getting the Voucher PDF Emailed
Instead of a mobile ticket, the company can also send your CityPASS as a voucher in PDF document.
If you have booked for three passes, you will receive three separate PDF documents. They can be opened with the help of Adobe's free version.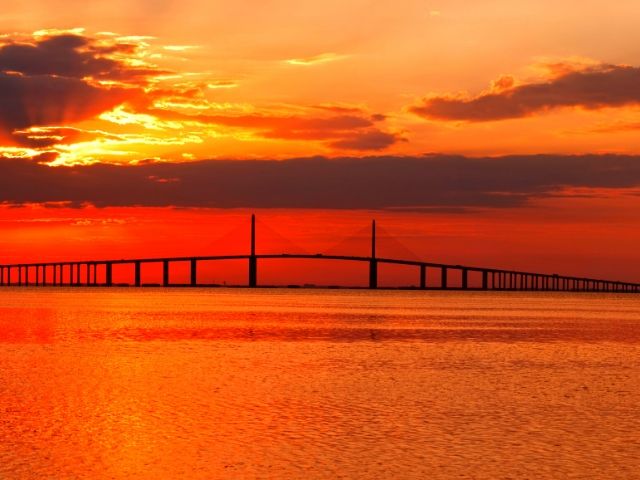 Once you have received and opened the voucher, you will need to print it before arriving at the first city-covered Tampa attraction.
Here you will exchange the voucher with a booklet. This exchange must be done within 6 months of purchasing the pass or it expires.
You will find the exchange locations mentioned in the PDF document.
The only line you will experience with this pass will be the line you may encounter in front of the exchange location!
That's an ugly paradox, but then again it saves money and time.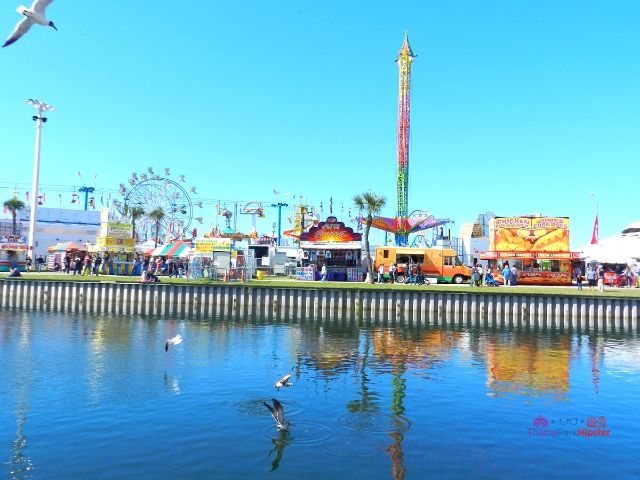 Once you have received the booklet, you will find the expiration date printed inside.
It will also include extra coupons, additional savings, and a few perky insider tips that will come in handy when you are making an entry or touring an attraction.
All About Tampa CityPASS Discount
Ah, the big question!
How much do I save? Give me a number.
How about we start with the percentage?
With the Tamp CityPASS in your pocket, you will save a whopping 54% on your combined package tickets to five popular Tampa attractions.
The percentage accounts for $129.24 on adult tickets and $108.81 on tickets for kids.
This is not just my calculations, CityPASS says it too.
6 Top Attractions Included in CityPASS Tampa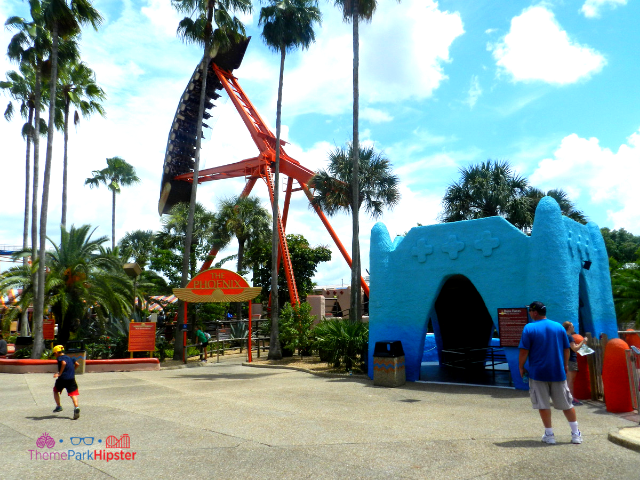 The CityPASS lets you enjoy quick prepaid admissions into five of these six Tampa to do.
The Florida Aquarium
Clearwater Marine Aquarium
ZooTampa at Lowry Park
Museum of Science and Industry (MOSI) or
Chihuly Collection
You will need to choose between MOSI and Chihuly Collection.
To ensure that you make an informed decision, mentioned below are six excerpts about each of these must-see.
1 – Busch Gardens – Home to the Best Drop Tower in America
Wondering what could be the most fun and unique thing to do in Tampa – exploring Busch Gardens.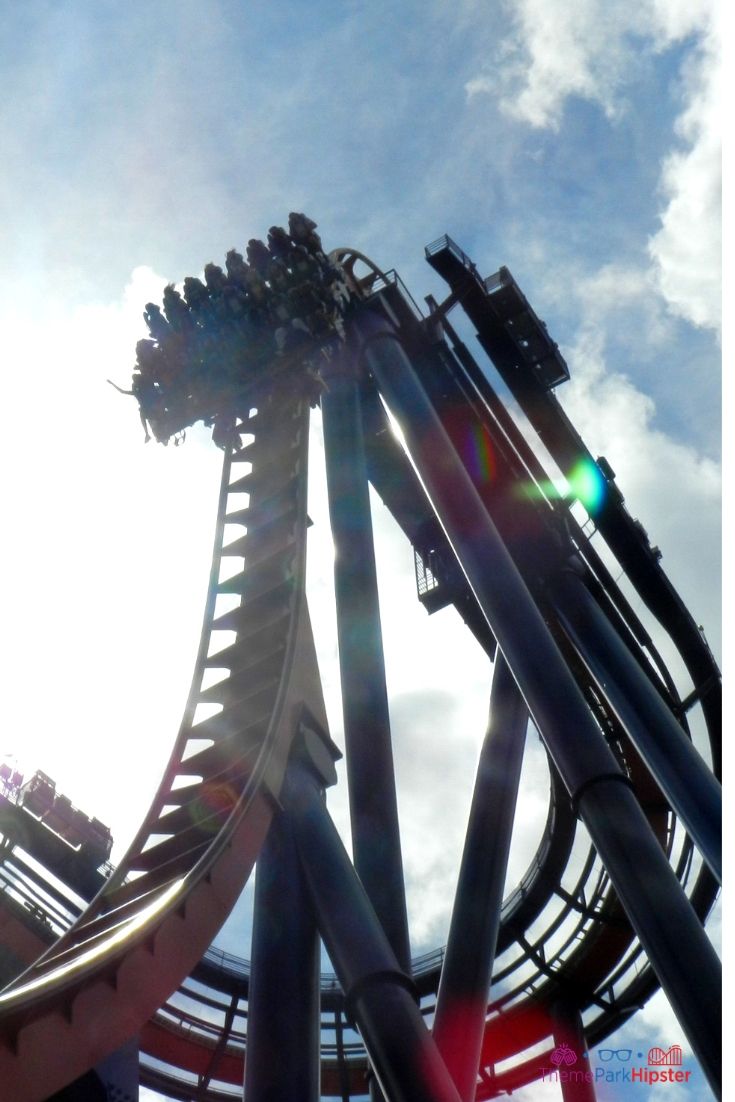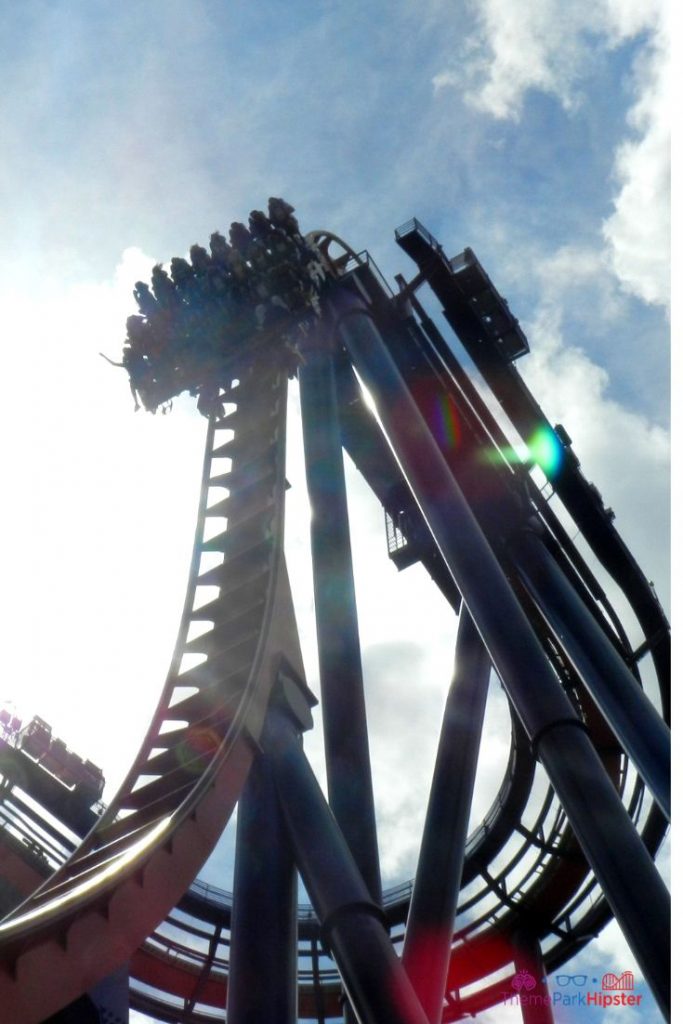 It is a popular African-themed park with 10 African-named zones.
There are epic roller coasters, spin-into-frenzy 70-ft high vertical lifts, 335-ft high drop tower, and reckless break-neck rides that will give your adrenaline a solid rush.
You can observe and even take part in the animal care experience that is offered by the park's on-site Animal Care Center.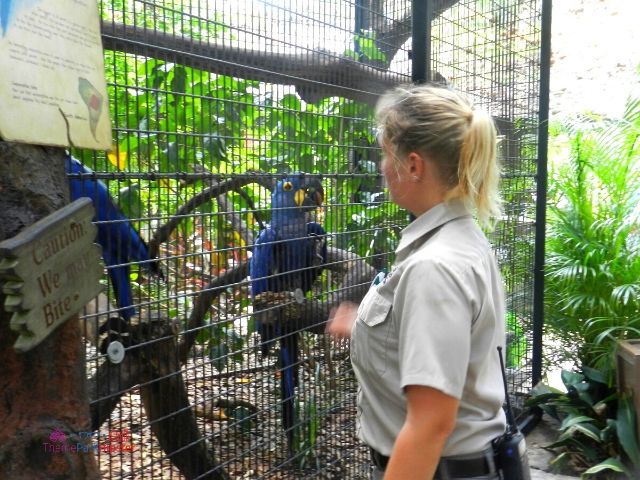 Add to this animal encounters, engrossing performances, shopping, lunch, and a variety of other entertainment.
In short, there is just so much to do here, you won't have time to catch your breath.
To get CityPASS entry, head straight to the front gate via Zone C and show the ticket.
Note:
Opens daily
Hours: 10 a.m. to 6 p.m.
Extended hours on weekends, summer, and holiday season
To learn more about Busch Gardens read: The Ultimate Guide to Busch Gardens Tampa Bay
2 – The Florida Aquarium – Swim with the Sharks
Tampa's intriguing aquarium is located in the Channelside District of Downtown Tampa.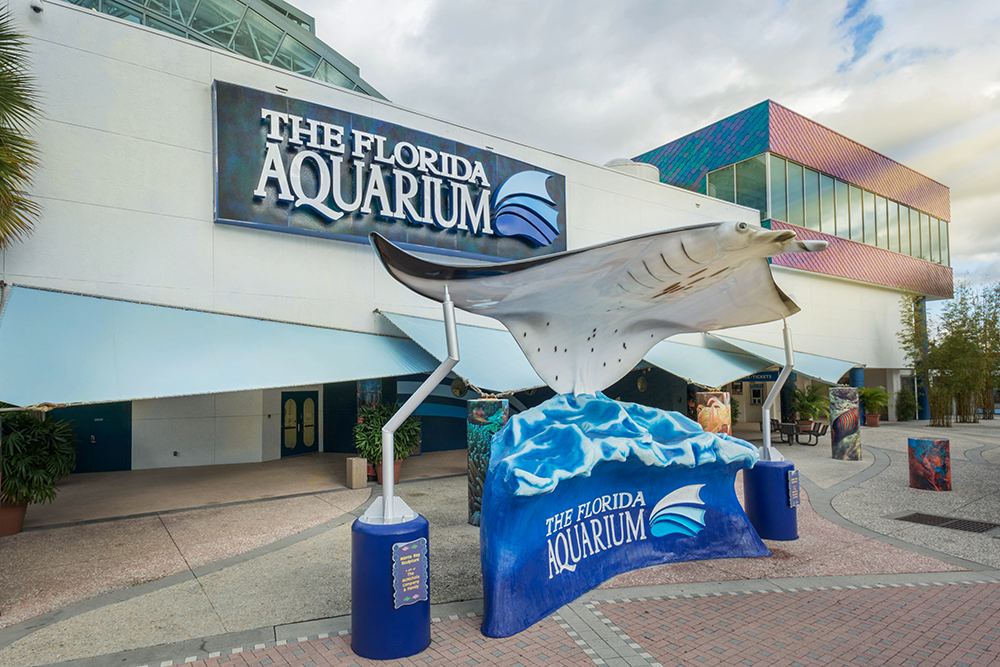 It has re-created swamps where you can walk with mangrove-prowling herons and ibis.
There are programs in this aquarium that let you swim among fishes. And in case you are feeling a little too daredevil, you have the option to swim with sharks.
The aquarium also owns catamarans that will take you for a tranquil ecotour in Tampa Bay.
Its signature highlight is still the 500,000-gallon Coral Reef Exhibit with over 2,000 residents like moray eels.
To get a CityPASS entry here, show the ticket at the aquarium's Guest Services desk.
Note:
Opens daily
Timing: 9:30 am to 5 pm
Closed on Thanksgiving and Christmas
Official website: flaquarium.org
3 – ZooTampa at Lowry Park – As Close to Animals as It Gets
ZooTampa is home to some of the finest natural wildlife that inhabits meerkats, Florida black bears, hippos, white rhinos, African penguins, singing dogs, and more.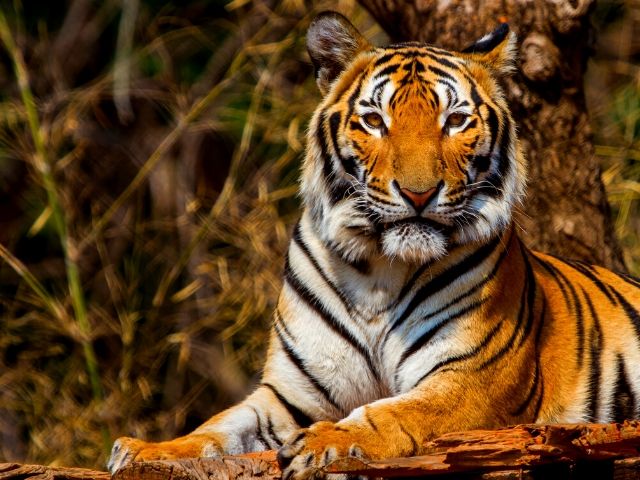 Here you don't just observe the animals, but also get to interact with them.
Animal lovers may even gasp in happy-shocks!
In addition to its African, Floridian, and Australian safari, the zoo also includes a unique 30-minute Saving a Species Tour.
Guests taking this tour make minimum $1 donations and get to explore the Sandy & Tom Callahan Center for Wildlife Conservation.
Get a CityPASS entry at ZooTampa by presenting your ticket at the main entrance itself. It lets you sidestep the ticket window.
Note:
Opens daily
Timing: 9:30 am to 5 pm
Closed on Thanksgiving and Christmas
Official website: ZooTampa.org
4 – Clearwater Marine Aquarium – Winter the Dolphin's Home
Clearwater Marine Aquarium is a nonprofit organization that pledges to rescue and rehabilitate injured marine animals.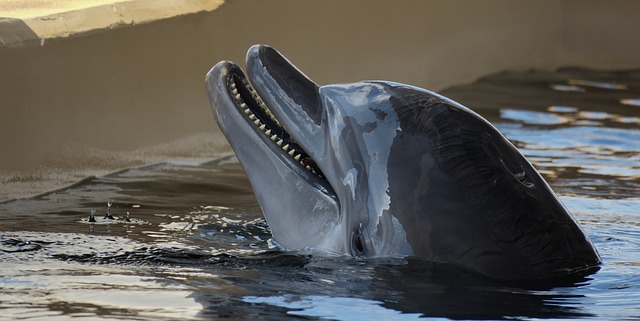 Today, the aquarium teems with dolphins, sea otters, rays, fishes, Atlantic ridley sea turtles. It is the best place to restore your faith in humanity, watch these sea animals play, and take in the joy in doing so.
You may also get a chance to interact with some of these animals. But since it can be stressful for dolphins and sharks, you may want to skip getting too close or interactive with them.
Get CityPASS entry at the will-call desk. Present your ticket here and get the admission sticker. The desk is located in the parking garage's ground level.
Note:
Opens daily
Timing: 10 am to 6 pm
Closed on Thanksgiving
Closes early at 2 pm on Christmas Eve
Closes early at 4 pm on Christmas Day and New Year's Eve
Official website: seewinter.com
5 – Museum of Science and Industry (MOSI)
The museum is a fun-packed place to learn more about science and industries through interactive activities. The building includes separate collections, each dedicated to a particular discipline of science.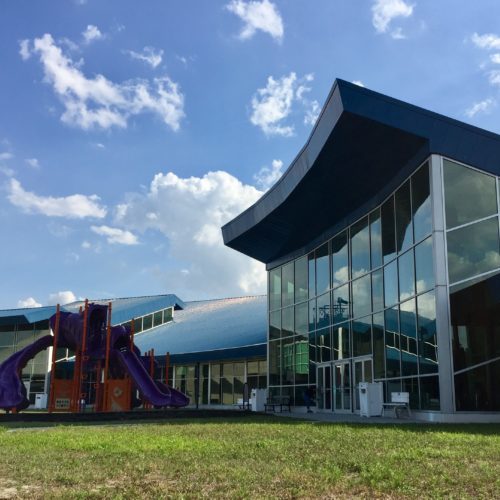 You will find permanent exhibits in all of these collections that teach something about anatomy, biology, physics, and meteorology.
In the outdoor space of the museum are fun-filled playgrounds and nature trails.
While the playground offers adventures like a zip line, the walkways give you a tour of Floridian flora and fauna.
However, the highlights of the museum include the Ideal Zone where you can create your invention and Saunders Planetarium where you can indulge in stargazing.
Present the ticket at the guest service desk to get a quick entry into the museum.
Note:
Open daily
Timing: 10 am to 5 pm
Timings may change during holidays
Official website: mosi.org
6 – Chihuly Collection – Exhibits Permanent Chihuly Art
Dale Chihuly's glassworks can be found on display in the Florida Bay Area's most prestigious museums. New York's Metropolitan Museum of Art, London's V&A, and Paris's Le Louvre are no exceptions.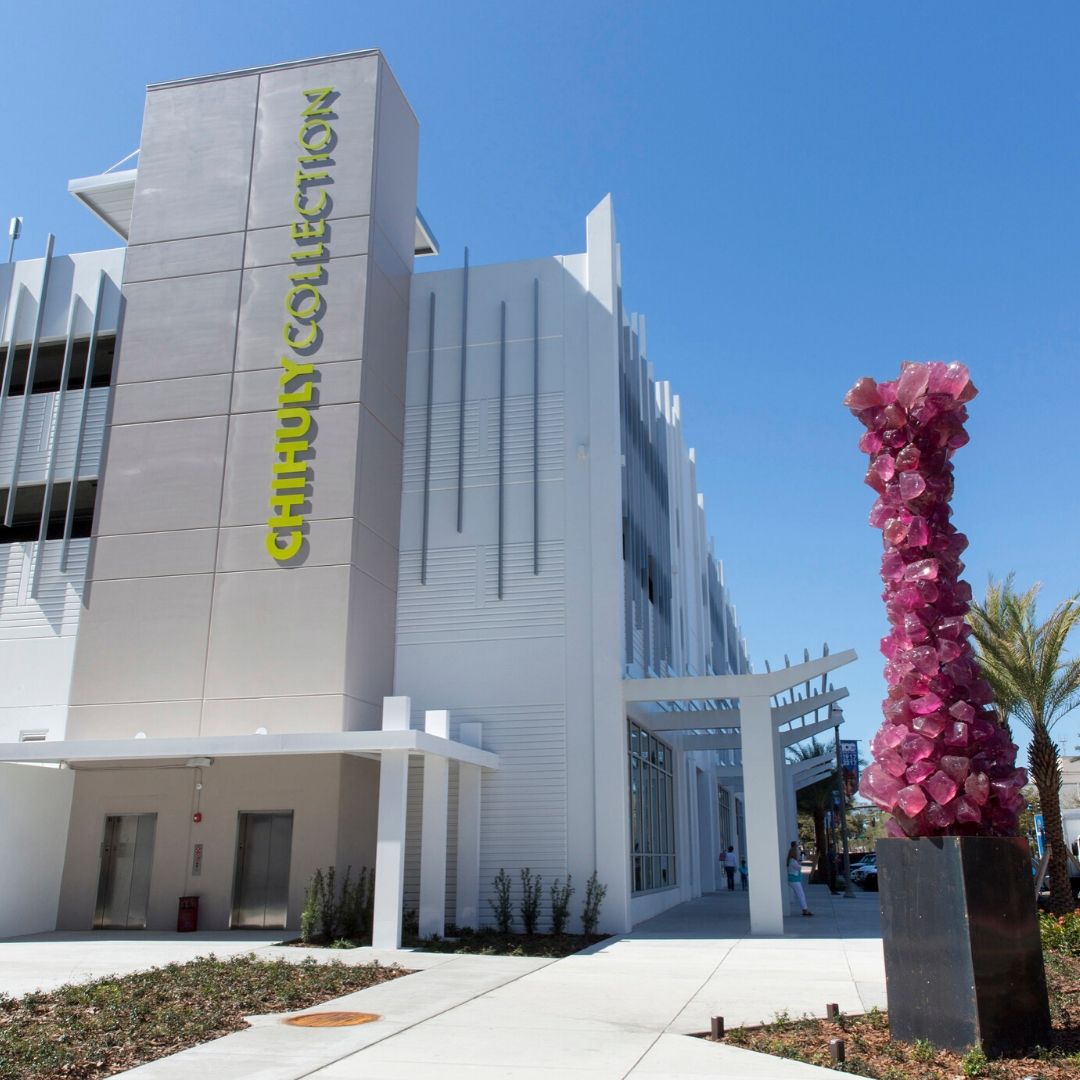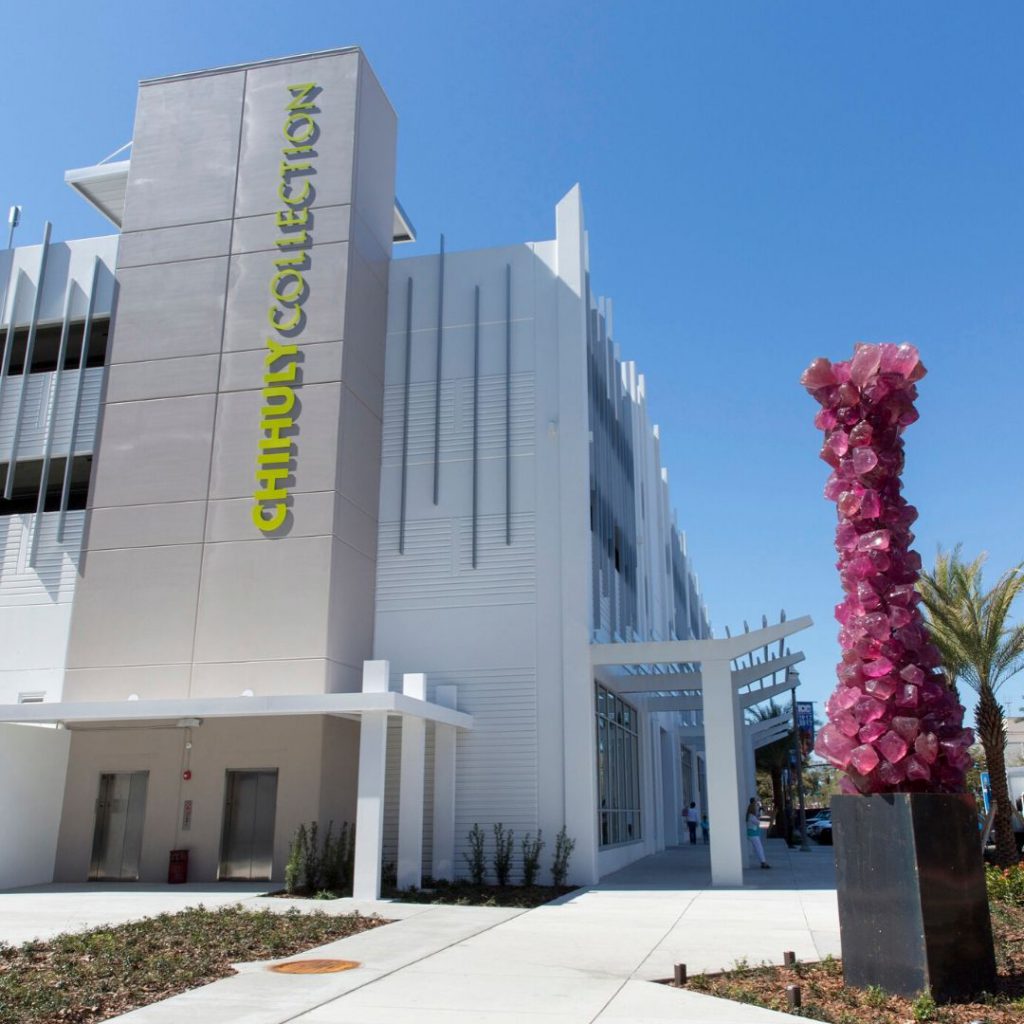 But it is only in Tampa's Chihuly Collection that you will find the most unique, eye-popping artwork by him.
Located in St. Petersburg, the art center boasts three of his most cherished exhibits – Ruby Red Icicle Chandelier and Persians ceiling.
The place also has a meditation garden. Adjacent to the garden is a theater that screens documentary films.
The ticket to this gallery will also include admission permission to a glass-blowing demonstration that takes place in the Morean Arts Center, sited across the street.
Present the ticket to any of Chihuly's admissions counter to get admission.
Note:
Opens daily
Timings: 10 am to 5 pm (Mon-Sat) and 12 pm to 5 pm (Sun)
Closed on Thanksgiving and Christmas Day
Official website: MoreanArtsCenter.org
Frequently Asked Questions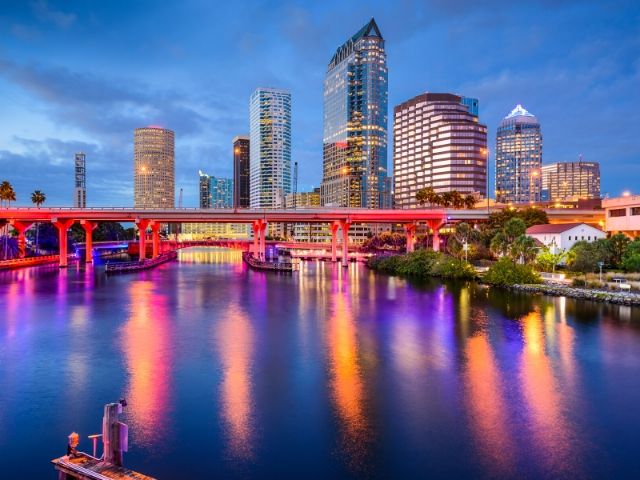 Can I cancel my Tampa CityPASS booking?
Yes, you can cancel the booking for your Tampa CityPASS.
Will I get a refund after canceling the CityPASS booking?
For a refund, cancel the booking at least 24 hours before the start date.
What is the validity of my CityPASS?
Every CityPASS voucher has a validity of 6 months, while the booklets take at least one year before they expire.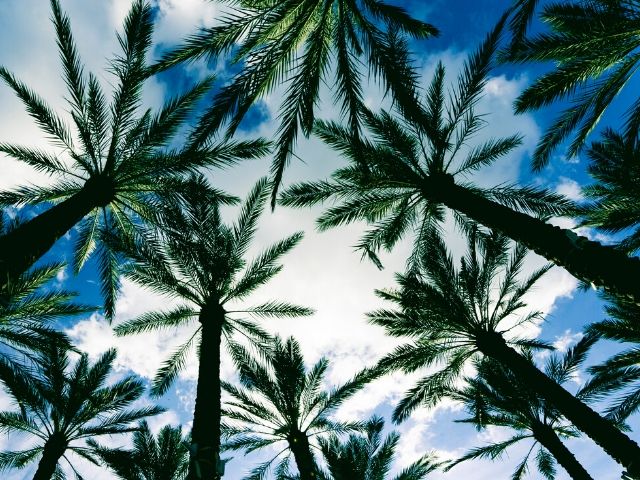 Once you have used the pass to get entry at an attraction, the validity limits to 9 calendar days.
Is Tampa Bay CityPASS transferrable?
No, the pass can neither be transferred not be shared with anyone else. However, it can be purchased as a gift.
Let's Wrap It Up
There are just so many things to do in Tampa that when you get a chance to save money and time, you grab it, jump and snatch it.
In my experience of touring the city, there wasn't a single option better than the CityPASS Tampa.
It is simply the best and worth using for your next trip to this beautiful Florida city.
If you were on and off about paying for the pass, it is time to settle in and get on board. Let your hair down, because won't regret it.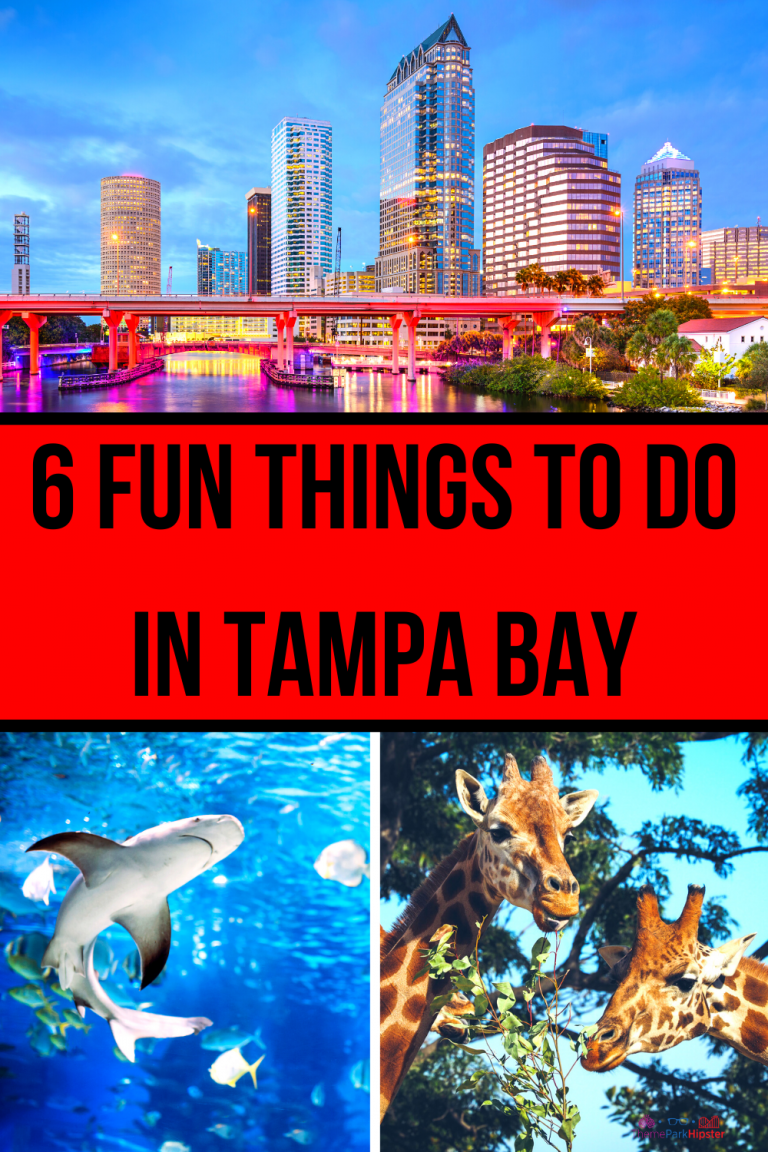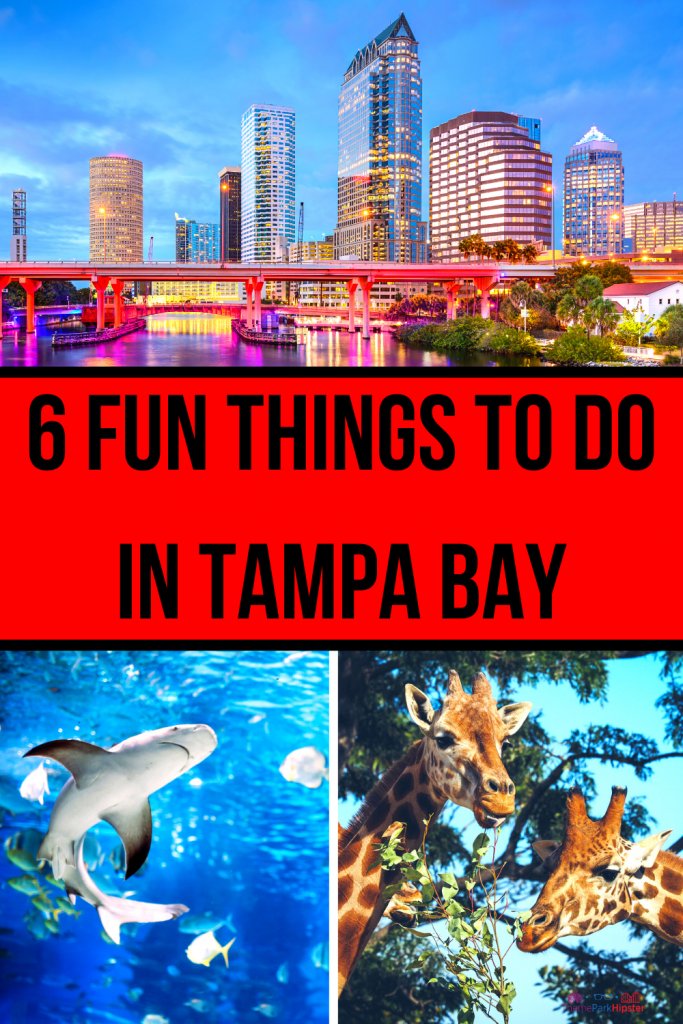 Ready to discover Tampa Bay, get your CityPass discounted tour today!
Until next time, Happy Park Hopping Hipsters!