Fresh from my return from my very first visit to Oogie Boogie Bash, I am so excited to share everything that this truly fun event has to offer!
If you are like me and a Walt Disney World native, this is not like Mickey's Not-So Scary Halloween Party.
You get the familiarity of what you have come to expect from a Disney Parks special event. At the same time, you get to experience things unique to Disney California Adventure.
And if you are not terribly familiar with the layout of the park itself, it can get extra tricky.
So if you're wondering, Is Oogie Boogie Bash worth it?
Today, I am going to be touching base on everything that this sold-out event has to offer to its visitors including entertainment, meet and greets and more!
So, enter if you dare!
THIS POST MAY CONTAIN AFFILIATE LINKS. PLEASE READ MY DISCLOSURE FOR MORE INFO. Which means if you click on certain links, I may receive a small commission at no additional charge to you.
What is Oogie Boogie Bash?
Oogie Boogie Bash is a specially ticketed event that takes place at the Disney California Adventure in Disneyland Resort.
It is themed for the Halloween season and full of spooky fun.
The theme of the party is that Oogie Boogie is throwing a party where the villains are in charge and the treats are in good supply.
Get Your Discounted Disneyland Tickets here!
When is Oogie Boogie Bash in 2023?
Disney's Oogie Boogie Bash takes place starting September 5th all the way until Halloween night.
Normally, the parties take place on Tuesday, Thursday and Sunday in September and October, although this year there are two Saturday parties.
Check out my latest theme park adventures on Instagram TODAY!
What Time Does Oogie Boogie Bash Start?
Disney starts Oogie Boogie Bash at 6 p.m. and ends it at 11 p.m. However, guests attending the party can enter as early as 3 p.m. to get a bit of time spent in Disney California Adventure.
I used my extra time to explore Avengers Campus a bit more and line up for a character meet-and-greet.
How Much are Oogie Boogie Bash Tickets?
Pricing varies by date, but rule of thumb generally is the closer you get to Halloween night and into October, the higher the cost.
The Oogie Boogie Bash price range is from $129-$179.
Does Oogie Boogie Bash Sell Out?
Because this Disney Halloween event is super popular, it does tend to sell out quickly.
At the time of writing this article, the Oogies Boogie Bash is currently sold out for all the remaining dates.
Don't feel bad as I will share tips on how to secure your ticket for the 2024 season at the end of the guide.
Oogie Boogie Bash 2023 Dates and Prices
In the meantime, below is this year's pricing by date to get an idea of what to expect:
Tuesday, September 5, 2023 – $134
Thursday, September 7, 2023 – $144
Sunday, September 10, 2023 – $159
Tuesday, September 12, 2023 – $134
Thursday, September 14, 2023 – $144
Sunday, September 17, 2023 – $159
Tuesday, September 19, 2023 – $134
Thursday, September 21, 2023 – $144
Sunday, September 24, 2023 – $159
Tuesday, September 26, 2023 – $144
Thursday, September 28, 2023 – $144
Sunday, October 1, 2023 – $169
Tuesday, October 3, 2023 – $159
Thursday, October 5, 2023 – $159
Sunday, October 8, 2023 – $169
Tuesday, October 10, 2023 – $159
Thursday, October 12, 2023 – $159
Sunday, October 15, 2023 – $169
Tuesday, October 17, 2023 – $159
Thursday, October 19, 2023 – $159
Sunday, October 22, 2023 – $169
Tuesday, October 24, 2023 – $169
Thursday, October 26, 2023 – $169
Sunday, October 29, 2023 – $189
Tuesday, October 31, 2023 – $189
To give you a bit of comparison, in 2022 the prices for Oogie Boogie Bash ranged from $129 to $179.
How do I get tickets for Oogie Boogie Bash 2023?
At this time you can get Oogie Boogie Bash tickets exclusively at Disneyland.com. I'll be sure to keep an eye out for any additional options in the future.
If you're thinking about making a trip out to any of the parks at the Disneyland Resort in California, then be sure to get your tickets here!
What Does Oogie Boogie Bash Include?
Everything that is featured in this event can be very overwhelming, especially if you are not familiar with the layout.
It's also confusing if you're only familiar with Mickey's Not-So Scary Halloween Party and/or this is your first special event with a Disney Park.
I was fortunate to be slightly familiar with the lay of the land, had a friend show me around prior to the party opening as my dear friend knew where everything was.
The party map isn't very detailed so I will do my best to give you the locations for everything.
1. Disney Halloween Treat Trails
The trick-or-treat trails for Oogie Boogie Halloween Bash are unmatched!
They do not skimp on the amount you can get and boasts a wide arrangement of candy and snacks including Sun Chips, Rice Krispy Treats, M&Ms, Starbursts, Snickers, Twix and more. While some of them are jut standard themed trails.
The most popular Disney California Adventure Halloween Treat Trails are the ones that feature Villains.
Oogie Boogie Bash Treat Trail Characters and Locations
Here you can get your sweets, chat with the villains and even get a photo-op. Here is the list of the characters that can be met on the treat trails:
Madam Mim from "The Sword in the Stone"- Hyperion Theater
Cruella from "Cruella 2021"- Hollywoodland Stage
Mother Gothel from "Tangled"- Behind Grizzly River Rapids
Ernesto De La Cruz from "Coco"- Behind Carthay Circle
Agatha Harkness from "Wandavision"- Avengers Campus
Sid from "Toy Story"- Pixar Promenade Bandshell
Oogie Boogie from "The Nightmare Before Christmas"- Animation Academy
Dr. Facilier from "The Princess and the Frog"- Next to Golden Zepher attraction
Maleficent from "Sleeping Beauty"- Behind Soarin'
Please note that the Disneyland Halloween Party treat trail locations can change at anytime so double check your map upon arrival.
2. Oogie Boogie Bash Character Meet-and-Greets
There are also plenty of characters to meet and some that are considered rare!
If you are like me and are a Disney character hunter, you will thrive at this party. It was so cool just seeing the characters and interacting with them at this event.
While I did not get to see them all, I was able to compile a list of the characters you can find and meet.
Something to note is that this list of characters does not include the Disney Halloween Treat Trails.
But the upside is that all guests get free PhotoPass throughout the evening for characters and photo-ops during the party.
Oogie Boogie Characters and Locations
Bruno from "Encanto"- In front of World of Color in Pixar Pier
Ping aka Mulan from "Mulan"- Front Entrance ( Switches with Hercules every so often)
Hercules from "Hercules"- Front Entrance ( Switches with Ping every so often)
Captain Hook and Mr. Smee from "Peter Pan"- Pacific Wharf
Kingdom Hearts Mickey, Donald and Goofy from "Kingdom Hearts Franchise"- World of Color in Pixar Pier
Blue Fairy from "Pinocchio"- Buena Vista Street Plaza
Merlin from "The Sword in the Stone"- Buena Vista Street Plaza
Minnie, Daisy and Clarabelle as the Sanderson Sisters from "Hocus Pocus and Hocus Pocus 2"- Next to Monsters Inc Attraction
Remy and Emille from "Ratatouille"– Pixar Pier near Sid's location
Various Marvel Characters including Shang Chi, Black Widow, Thor, Captain America, Moon Knight, Loki and Scarlet Witch. ( NOTE: Zombie Captain America was only out for the D23 Member Exclusive party)
Mickey and Minnie in Halloween Looks- Buena Vista Street
The Incredibles- Pixar Pier
Anastasia and Drizella from "Cinderella"- Buena Vista Fountain Area
Lightning McQueen in Halloween attire from "Cars"- Radiator Springs
Please note that the locations can change at anytime so double check your Disney map upon arrival.
3. Oogie Boogie Bash Attractions
Another great perk of the event is very low wait times for various popular attractions throughout the park like:
Guardians of the Galaxy: Mission Breakout
What rides are open during Oogie Boogie Bash?
All of the Disney California Adventure rides are open during Oogie Boogie Bash.
Just know that some attractions may be down for maintenance so always double check to see what's closed before your visit.
Disney California Adventure Rides With a Halloween Touch
You'll be happy to know that during Halloween at this Disneyland Resort theme park, there are attractions that will have an extra spooky layer.
Guardians of the Galaxy: Monsters After Dark
Mission Breakout has a special Halloween overlay called "Monsters After Dark."
It only features a storyline with Rocket Raccoon and Groot and the ride is essentially the same but a bit on the scarier side. Proceed with caution if you have little ones.
Here's another thing to note from my personal experience.
Upon entering the building, the experience features consistently flashing red and blue lights that honestly did kind of bother me a bit.
I'm not normally sensitive to flashing lights but it did give me a headache after a while. If you are sensitive to it, be mindful of that or let a Cast Member know ahead of time.
I would also consider utilizing the park's Disability Access Service to bypass, so you won't be affected.
Halloween at Carsland in Disney California Adventure
Radiator Springs or "Carsland" also gets in the haunted spirit with a special Halloween overlay.
While this is available during normal operating hours, if you don't plan on doing a whole park day before the party, it's possibly worth checking out!
Don't forget to explore Mater's Graveyard JamBOOree and Luigi's Honkin' Haul-O-Ween.
Save up to 65% off exploring the attractions in Los Angeles with Groupon TODAY!
4. Mickey's Trick and Treat
Something I have not really seen mentioned is the super adorable show located where the Disney Junior Dance Party takes place during operating hours.
"Mickey's Trick and Treat" show follows Mickey, Minnie, Donald and Goofy dressed to the nines in their best Halloween costumes in an interactive dance party, along with a not-so scary story.
It's a great place to take the little ones or to take a break if you are sensory sensitive.
Recommended: 8 Best Places to Eat in Disneyland (Don't Leave Without Trying These Restaurants)
5. Frightfully Fun Parade
This spookily delightful parade starts in the very back of Paradise Gardens Park, making its way up to Buena Vista Street and through Hollywoodland ending right next to Guardians of the Galaxy: Mission Breakout.
This parade features a plethora of villains along with some amazing, Haunted Mansion ghoulish delight, Nightmare Before Christmas shrieks and so much more!
I am admittedly used to Boo To You Parade at Walt Disney World's Mickey's Not-So Scary Halloween Party.
With that being said, I did find the parade a bit short but it was not short on the fun aspect. I enjoyed seeing the characters and parade performers do their thing!
And similar to the Boo to You Parade at Walt Disney World, the Haunted Mansion section was my favorite.
Also similar, the Headless Horseman signals the parade's arrival.
For Oogie Boogie's Halloween Parade, Ichabod Crane joins the headless horseman, whereas for Mickey's Not-So Scary Halloween Party, he does not.
What time is the Disney Halloween parade at Oogie Boogie Bash?
The parade showtimes are 7:45 p.m. and 10 p.m. but plan to get your spots at least 30 minutes prior if you can (final details pending for 2023).
6. Villains Grove
This is one of the best things to do at Oogie Boogie Bash Halloween Party!
I saved this for the very last thing to do for the evening and it was truly a special way to end my very first Ooogie Boogie Bash.
Villains Grove is a truly hauntingly beautiful walkthrough experience that is inspired by some fantastic Disney Villains.
I was very glad to see Frollo, my favorite disney villain, get his own section in the grove as he gets little to no representation.
It is interactive, very ethereal and dreamlike AND is an excellent place for Instagrammers to capture some truly jaw-dropping shots.
My personal favorite was a very special misty tunnel at the very end of the walkthrough. Its great for all ages and not scary at all.
It's such an aesthetically pleasing trail that you have to see to believe!
Recommended: Disneyland Monorail Stops: All Aboard the MAGIC!
Sweets and Treats: Oogie Boogie Bash Food
For the Halloween season, Disneyland Resort has curated a wide variety of spooky inspired food, drinks and treats that can be found throughout the resort.
While not party exclusive, I would still feel remiss if i didn't share the official guide with you so you could prepare and plan.
Disneyland Halloween Popcorn Buckets
The big must haves for the season is the Mickey Mummy Popcorn Bucket, the Zero Popcorn Bucket and the Donald Duck Candy Corn Sipper!
They can be found at the following locations and I have yet to see them run out. The one time I did, they assured us a restock was on the way in 15 minutes.
Donald Candy Corn Sipper is Available at the following (2023 final details pending):
Award Wieners
Boardwalk Pizza and Pasta
Chiller Cart in Pixar Pier
Clarabelle's Hand-Scooped Ice Cream
Corn Dog Castle
Hollywood Churro Cart
Pacific Wharf Café
Paradise Garden Grill
Smokejumpers Grill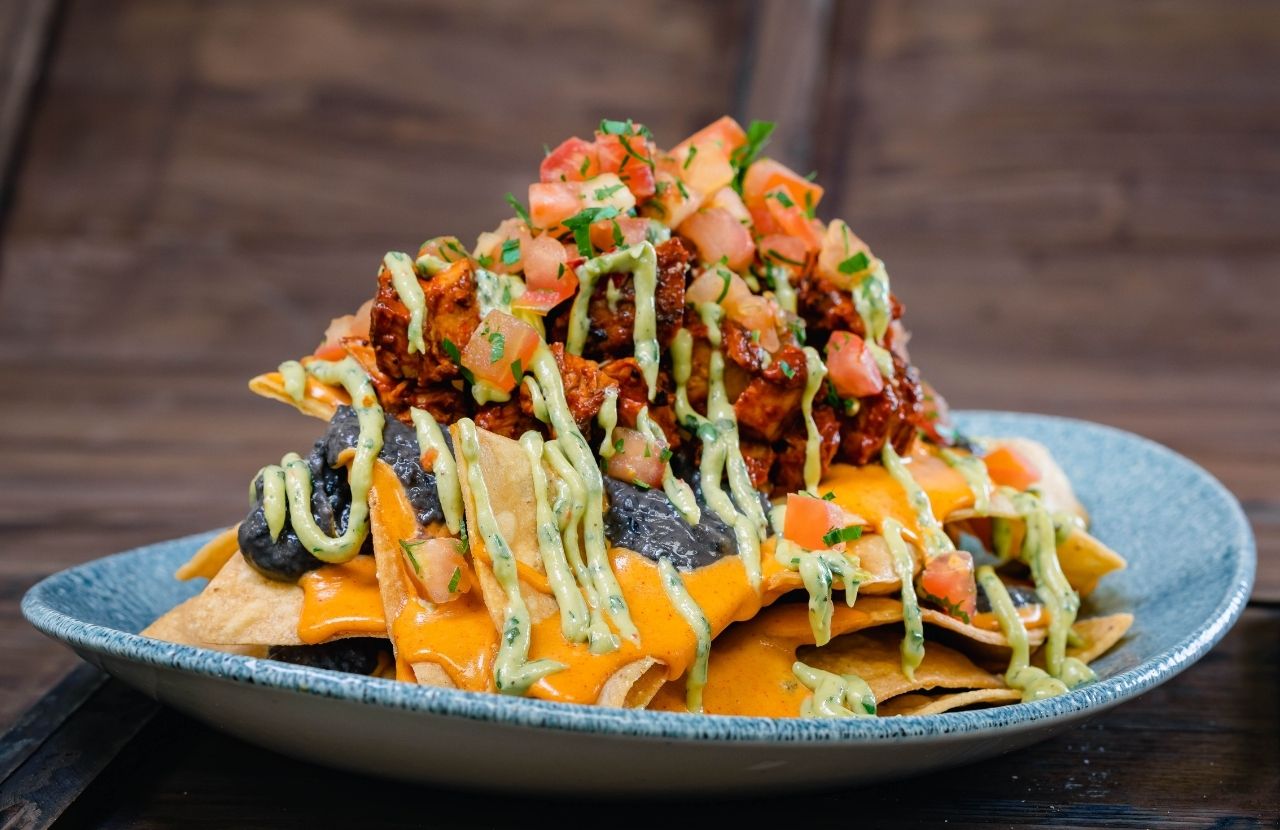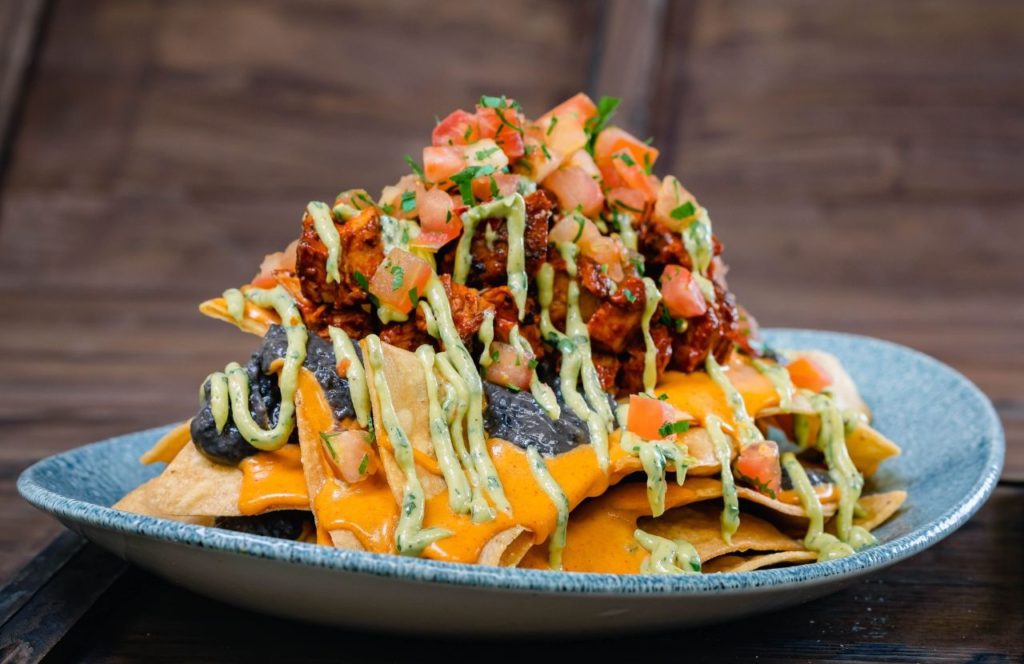 Zero Light-Up Premium Bucket is Available at the following (2023 final details pending):
Popcorn Carts in Buena Vista
Grizzly Peak
Pixar Pier
Oogie Boogie Bash Halloween Merchandise
Save up to 87% off exploring the attractions in Anaheim with Groupon TODAY!
10 Disney Oogie Boogie Bash Halloween Party Tips for Beginners
Being as though I was tagging along with some seasoned veterans for the party, I can happily share some helpful tips and things I learned from my own experience.
1. Bring Your Own Candy Bag
At check in, you are provided with a trick-or-treat bag; however, I completely filled my bag up with two of the villains treat trails alone!
I ended up buying a reusable Disney Parks bag. So, I would recommend bringing your own decent sized bag if possible.
2. Experience Monsters After Dark Early
The Halloween overlay for the Guardians of the Galaxy: Mission Breakout attraction actually started at 3 p.m. on my visit!
You can arrive as early as 2:45 p.m. to be completed as late as 3:30 p.m.! One less thing to do during the Disney California Adventure Halloween party.
Recommended: How to Dress for Dapper Day at the Disney Parks (Complete Guide)
3. Take Advantage of the Early Entry at Oogie Boogie Bash
Early entry for guests start at 3 p.m. and check in has its own separate line. I arrived at 2:50 p.m. and the line was already fairly long.
If you plan on spending the day in the park beforehand, there are various stations within the park you can check in at. I would use this time to grab a bite and get a lat of the land.
4. Request Allergy Friendly Candy
You can request allergy friendly candy at the trick-or-treat trails. Just ask a Disney Cast Member!
This is one of the best additions to this Disneyland Halloween event.
5. Prioritize What is Most Important to You
Whichever is most important for you to do, especially characters, do those first! Lines can be a wee bit unpredictable as far as how long they can be.
For example, we waited for Minnie Mouse, Clarabelle and Daisy Duck as the Sanderson Sisters. I was told it would be a 45 minute wait, but we completed it in half the time.
Nonetheless, I would suggest getting to the most important line for you 15 minutes before 6 p.m.
This allowed me to be 3rd in line to meet Bruno and I was then able to focus on other treat trails.
6. Take Advantage of the Special Magic Keyholder Trail
If you are a Magic Keyholder, there is a special trail for you at Silly Symphony Swings that features a special keepsake gift and a fun Nightmare Before Christmas photo-op!
More details for the 2023 special experiences for Magic Keyholders coming soon.
7. Know the Best times for Frightfully Fun Oogie Boogie Halloween Parade
I would highly recommend doing the second parade and scoping out a parade spot in the Carthay Circle restaurant area.
There is plenty of lighting and its a great way to make a swift park exit if you plan to leave afterwards.
Keep in mind it won't get to that part of the park probably until 10:30 p.m., but I would grab a spot at about 10 to 10:10 p.m.
8. Know the Best Time for Treat Trails at Oogie Boogie Bash
I am one of the mindsets that if i am going to do anything at these kind f events, I will be getting my fill of candy.
I found that doing the Villains Treat Trails, especially Ernesto's had little to no wait during the first parade.
Not only that, but I was also able to get extra interaction time because of it with the characters.
9. Be Mindful When Taking Photos in Meet and Greets
While you can get photos on your own phone during the meet and greets and Villains Trail, Photopass is free during the event and the photos come out great!
What I would suggest is to ask the Disney Cast Member to take a video for you while Photopass does its thing.
This way, you can still have a fun interaction and it helps the Cast Members keep the line moving efficiently. And as always, be kind and thank the Cast Members!
10. Have Fun at this Disneyland Resort Halloween Event!
Be sure to enjoy yourself while at this California theme park and don't get too stressed if you're not able to experience everything on your first visit.
Ready to plan your theme park trip? Watch the best vacation planning tips on YouTube. Get started here!
Overall, is Oogie Boogie Bash worth it?
Absolutely! Oogie Boogie Bash Halloween party was everything I hoped it would be and more!
It was fun, funny, exciting and a lot of what was offered had me in such awe and honestly what I have come to expect from a Disney Park.
Lately, I have felt that I haven't been getting my money's worth with the Disney experiences but this one isn't one of them.
There is a reason this event constantly sells out in hours every year and I will highly recommend that Disney fans do it at least once.
I hope this guide was helpful and please share your Oogie Boogie Bash photos with us in our Facebook Group!
Until next time, Happy Park Hopping Hipsters!
UP NEXT: 5 BEST Things to Do in Avengers Campus at Disney California Adventure
(Original Article Date: October 16, 2022/Updated by Editor on July 19, 2023)