Have you ever tried one of the famous beignets at Disneyland?
Disneyland has literally hundreds of food options that you can choose from on a day in the parks.
Everything from Mickey-shaped ice cream and galactic indulgences, to house made macarons and crispy fried chicken.
But one snack always comes up in our Instagram feed and we bet it comes up in yours quite a bit too- Mickey Beignets!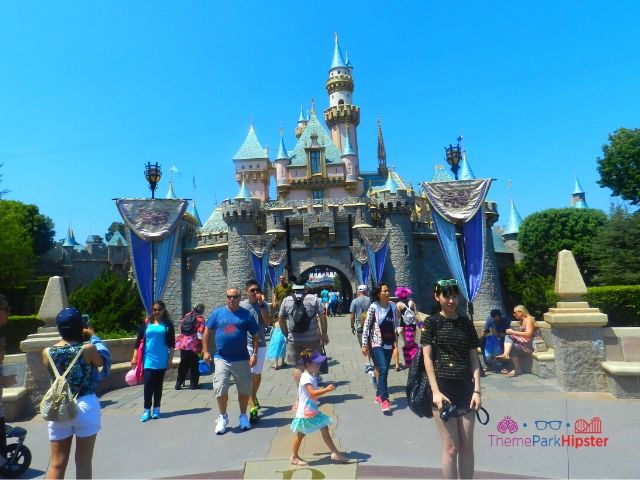 THIS POST MAY CONTAIN AFFILIATE LINKS. PLEASE READ MY DISCLOSURE FOR MORE INFO. Which means if you click on certain links, I may receive a small commission at no additional charge to you.
What are they?
Mickey beignets are light clouds of fried dough covered in powdered sugar. At Disneyland they come in batches of three or six and are served warm, right out of the fryer.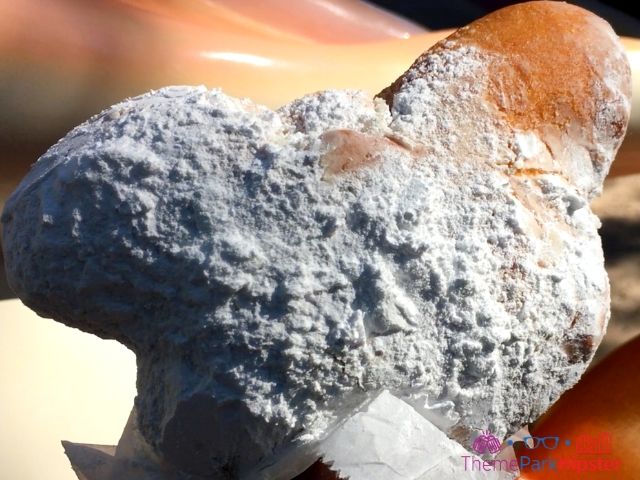 If you're wondering how they get each beignet to be the perfect Mickey shape we have the answer to that as well.
Disneyland has created their own sheeter with multiple Mickey cutters on it that will cut out each individual beignet to look like the famous mouse.
Where do I find the Mickey beignets in Disneyland?
There are two places to get Mickey beignets at Disneyland:
Cafe Orleans
The Mint Julep Bar
Both are located inside the New Orleans Square area of the park.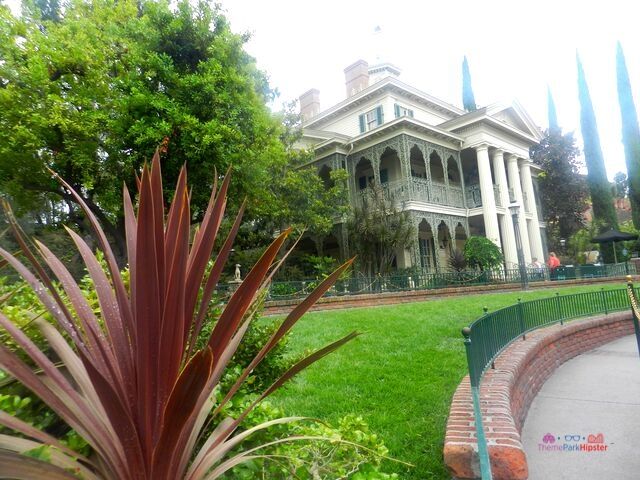 Café Orleans
Disney's Cafe Orleans is a table service dining location where reservations are highly recommended.
So, if you want to grab your beignets and enjoy lunch with them, we suggest going here.
Mint Julep Bar
The Mint Julep Bar is a small covered stand where you can get your beignets to go and walk around the park with them.
If you're in a rush to get somewhere or are just looking for a snack we recommend heading here for your beignets.
ORDER NOW to secure your ticket reservation in the parks! GET MY DISNEY TICKETS!
Are there seasonal flavors?
Yes, throughout the year both Cafe Orleans and the Mint Julep Bar will have seasonal flavors.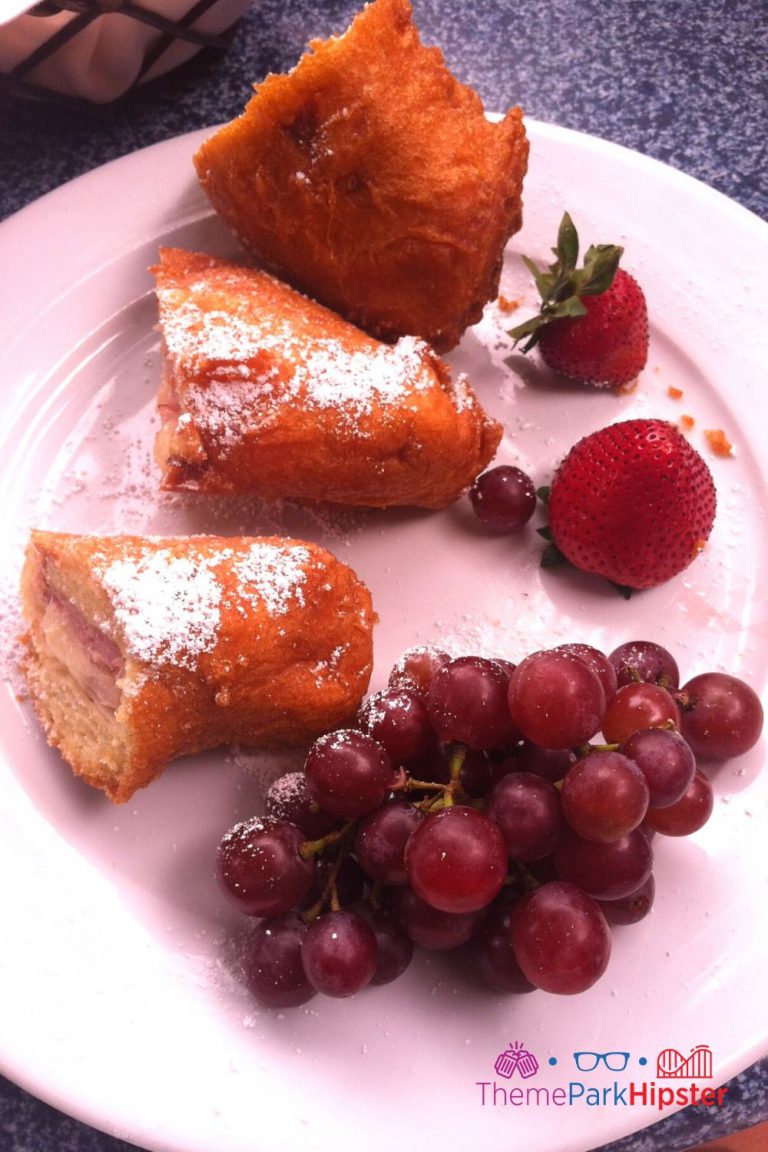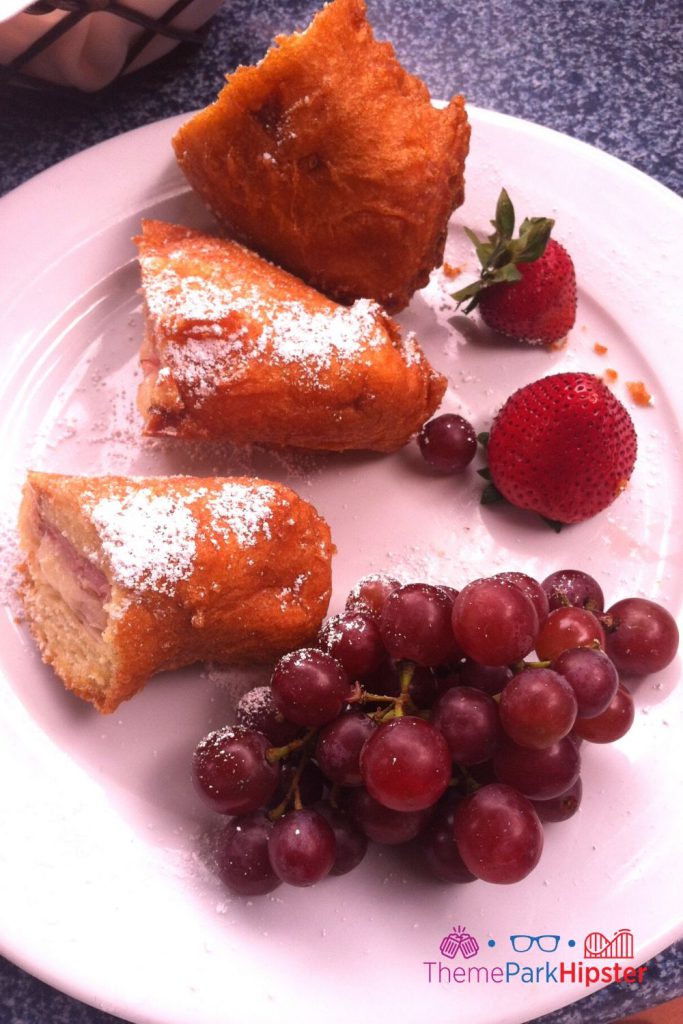 We love checking out what the seasonal flavors are before we commit to ordering the original beignets.
Typically, there is always a seasonal flavor available, but you won't know when a new flavor is going to rotate in.
So, if you see something you think sounds good then get it while you can.
In the past we've seen flavors like sour cherry, blackberry, chocolate, peppermint and more.
Sometimes Cafe Orleans and the Mint Julep bar will have the same seasonal flavor and sometimes they have different ones.
So, if you want to try as much as you can be sure to take a look at both menus.
What do I get with them?
If we were buying the beignets, no matter if it was at Cafe Orleans for lunch or a quick snack at the Mint Julep Bar, we're definitely getting a mint julep.
The mint juleps Disneyland serves are non-alcoholic and taste a lot like lemonade and mint mixed together but they sure are tasty!
If you don't want something sweet with your sweet beignets the mint julep is perfect because it's a little tart and very refreshing.
The great part about the beignets is that you don't have to get anything with them if you don't want to though.
They are perfect on their own, especially when strolling the winding streets of New Orleans Square or taking in the view of The Rivers of America.
Save $26 on 4-Day Disneyland Resort Park Hopper!
How much are the Disneyland beignets?
Depending on which beignets you get the prices are a little different. A batch of three standard beignets are $5, and a batch of six are $8.50.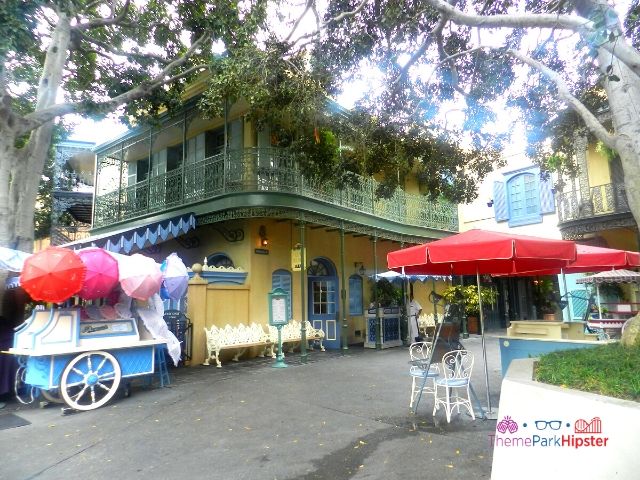 If you're wanting the seasonal selection a batch of three is $5.50, and a batch of six is $9. And that mint julep we mentioned, it's $4.50.
Final Thoughts
If you're headed to Disneyland, you're definitely going to want to put Mickey beignets on your list of things to try!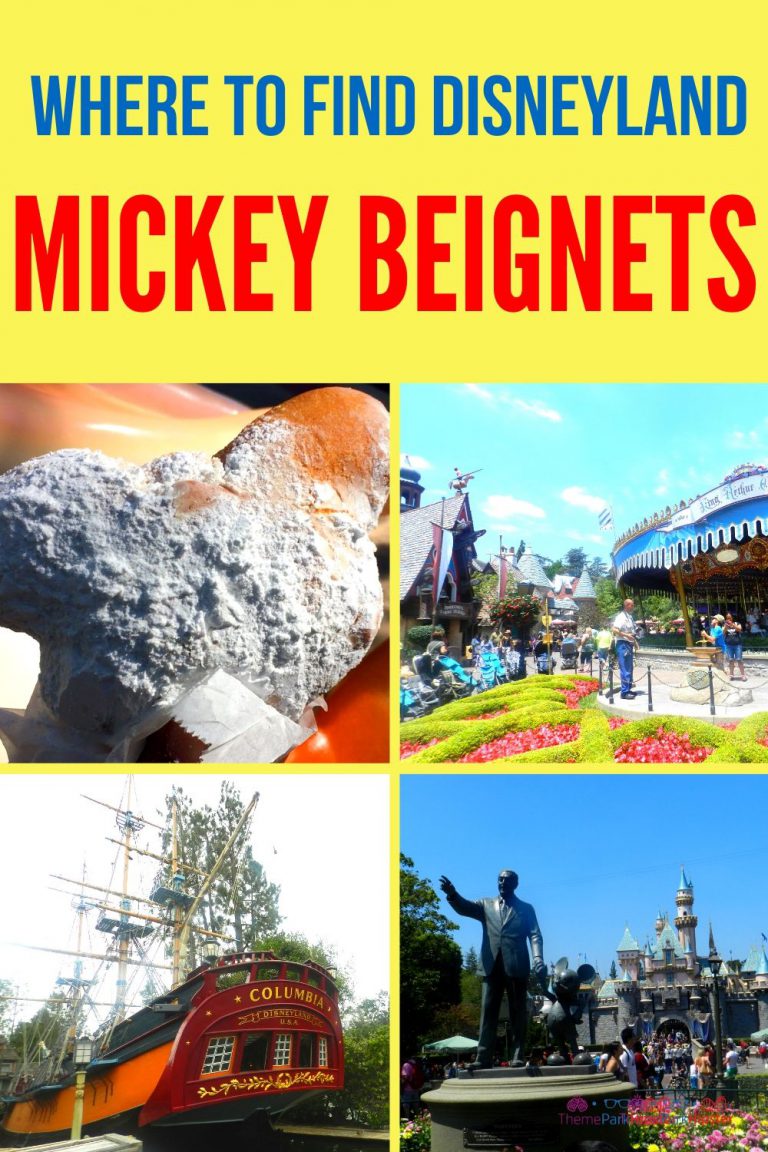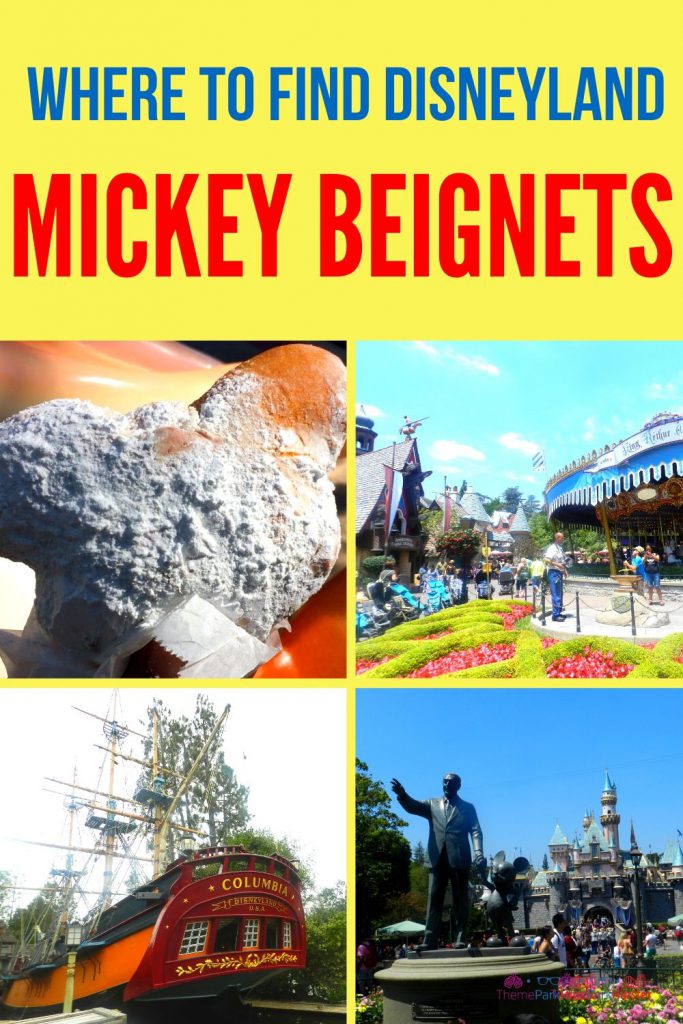 Have you ever tried one of these delicious sweet treats from Disneyland? Let us know in the comments section below!
About the Author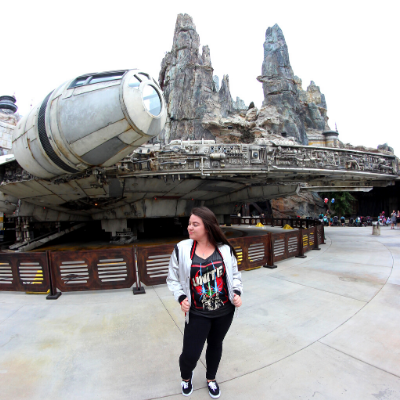 About the Author
Megan is a theme park expert and frequent traveler to magical places. She covers all things Disney and Universal and runs marathons for fun.
She thinks you can tell a lot about someone by the name of their signature lipstick, and hers is NARS Dragon Girl.
UP NEXT: How to Plan an EPIC California Vacation for 7 Days!