What are the best Disneyland tips for your trip?
Planning a Disneyland vacation is so much easier than planning a Walt Disney World vacation.
Partly because the resort is much smaller, there's less to see and do, and traveling between the two Disneyland parks is super simple.
We've rounded up our 13 best tips for living out your best day ever your first time at Disneyland.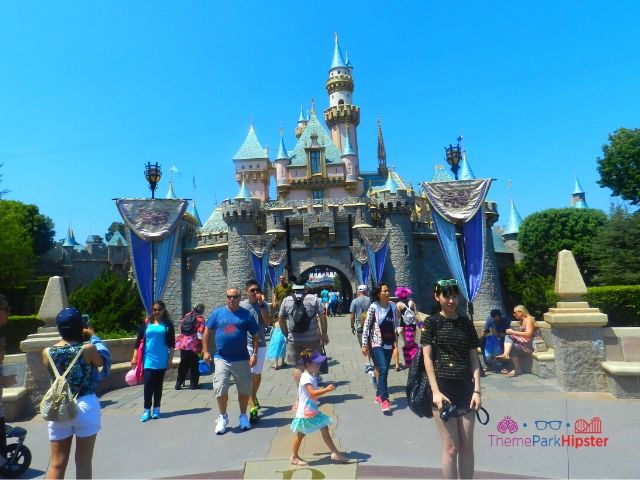 THIS POST MAY CONTAIN AFFILIATE LINKS. PLEASE READ MY DISCLOSURE FOR MORE INFO. Which means if you click on certain links, I may receive a small commission at no additional charge to you.
Ticket Tips
To get in to Disneyland or Disney California Adventure you're going to need tickets. This will likely be your most expensive item outside of your hotel room (if you didn't get a discount of some kind).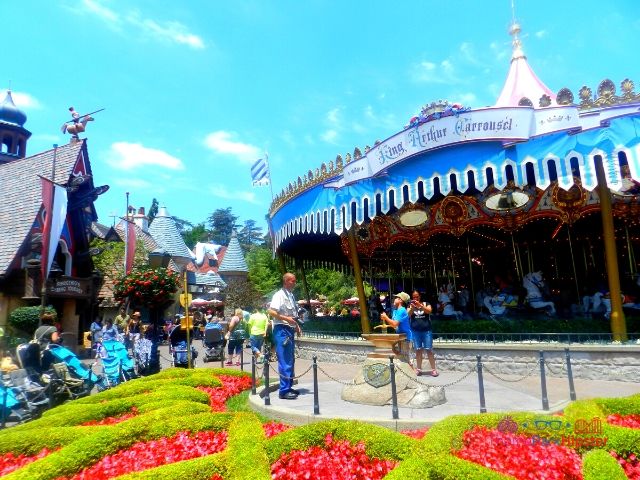 Be sure you get the right ticket for your what you're wanting to do at Disneyland.
1 – Purchase MaxPass
No matter what type of ticket you purchase you're also going to want to purchase the add-on called MaxPass. This paid FastPass system allows you to make a FastPass reservation from the Disneyland app on your phone for either of the two parks without having to stand in a short line for a paper FastPass.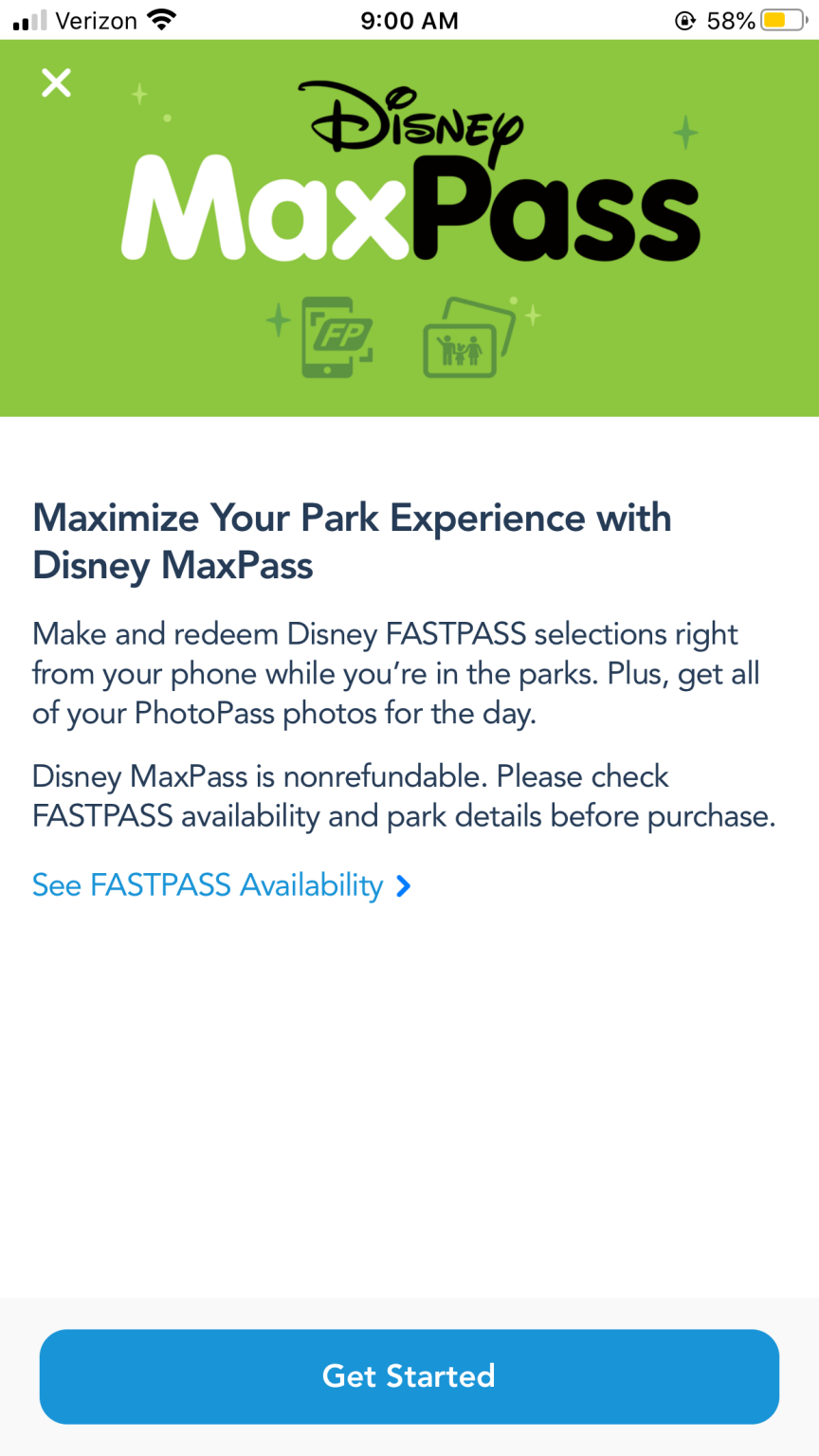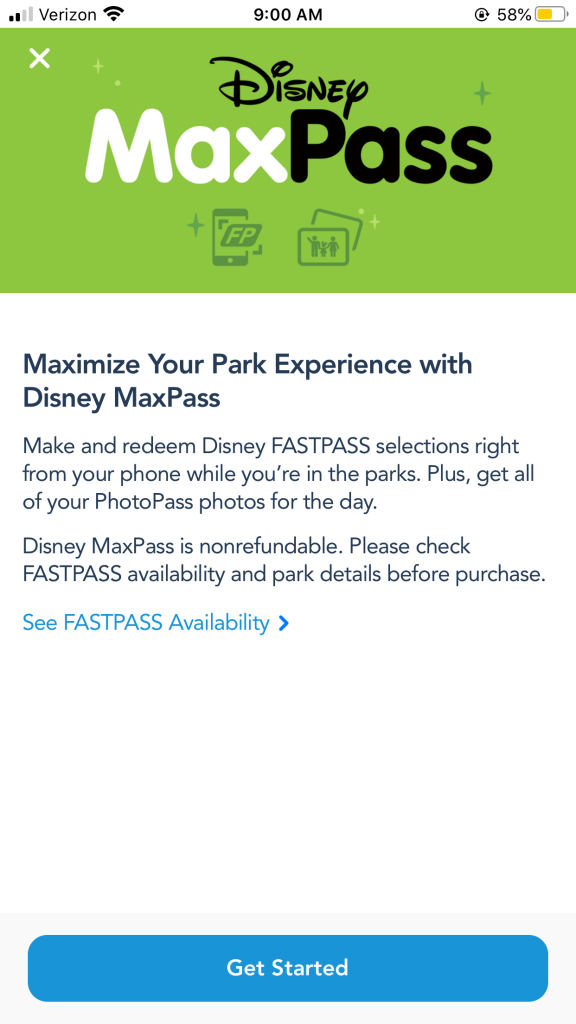 MaxPass is currently $20 per person, per day, but it's a huge time saver if you're wanting to get on as many rides as possible.
2 – Add Park Hopper Options To Your Ticket
Unlike Walt Disney World where adding a park hopper option to your ticket isn't necessary, at Disneyland adding the park hopper is a must. Since the parks are so close together it's super easy to hop over to Disney California Adventure for a ride then pop over to Disneyland for a meal.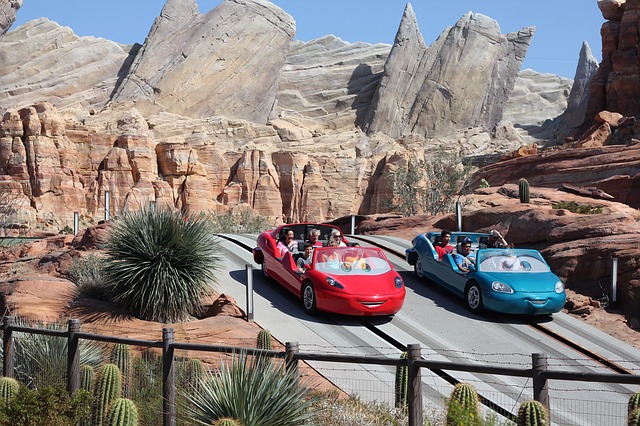 With the park hopper option you an swap parks as many times as you want during your vacation and get even more done than if you were just staying inside one park per day.
Save $26 on 4-Day Disneyland Resort Park Hopper!
3 – If There's A Special Event Going On Get A Ticket For That
Throughout the year Disneyland hosts quite a few special events that require an extra ticket. If you have the budget we highly recommend getting a ticket for a special event, especially if it's the Halloween after hours event Oogie Boogie Bash!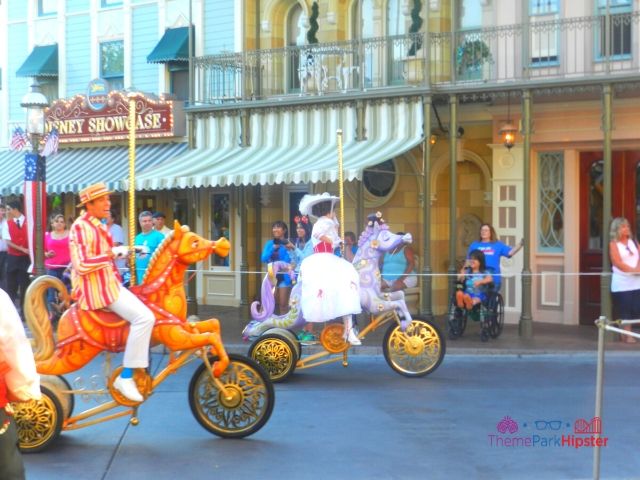 With special event tickets usually comes lower crowds, unique entertainment, fun food options, and rare character meet and greets, along with being able to ride as many rides as you can in the allotted amount of time.
4 – Look For Ticket Discounts Or Bundle Packages
If you're wanting a cheaper ticket and hotel option try looking for bundle packages at some of the neighboring hotels that are not owned by Disney.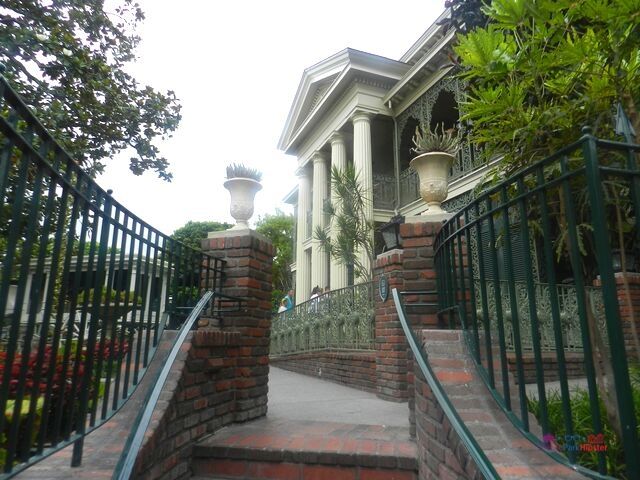 Many hotels offer a room and ticket package if you stay for a certain amount of nights, or will offer a fourth night free if you pay-in-full when you book the room.
When it comes to bundle packages just be sure to read the fine print and know what you can and cannot do in terms of changing or canceling.
Read: How to Plan the BEST California Road Trip Itinerary for 7 Days
Hotel Tips
The Disneyland Resort is currently home to three Disney-owned hotels and there are dozens of other hotels within walking distance of the parks.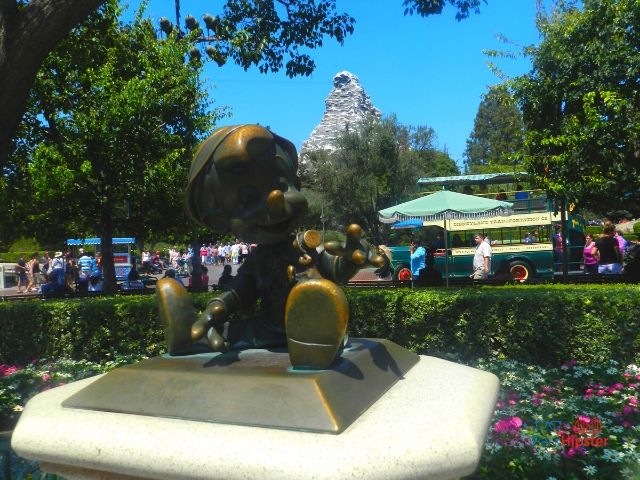 5 – It's Not Necessary To Stay At An Official Disney Resort
Staying at a Disneyland Resort Hotel can be pricey. A cheaper alternative would be to stay at one of the off-site resorts that are within walking distance to the parks. There are hotels all the way down Harbor Boulevard that offer clean rooms at a fraction of the cost of staying at a Disneyland Resorts Hotel.
If you must stay at an official Disney Resort then consider going all out and booking a room at Disney's Grand Californian Resort and Spa.
The hotel is beautiful, the rooms are large, and it will put you right in the middle of the Disney magic.
6 – You Can Tour The Disneyland Hotels Without A Room Reservation
If you're just wanting to get a look inside the Disneyland Hotels you can do that without a room reservation. If you're at the parks you can easily walk to the Grand Californian and look around inside.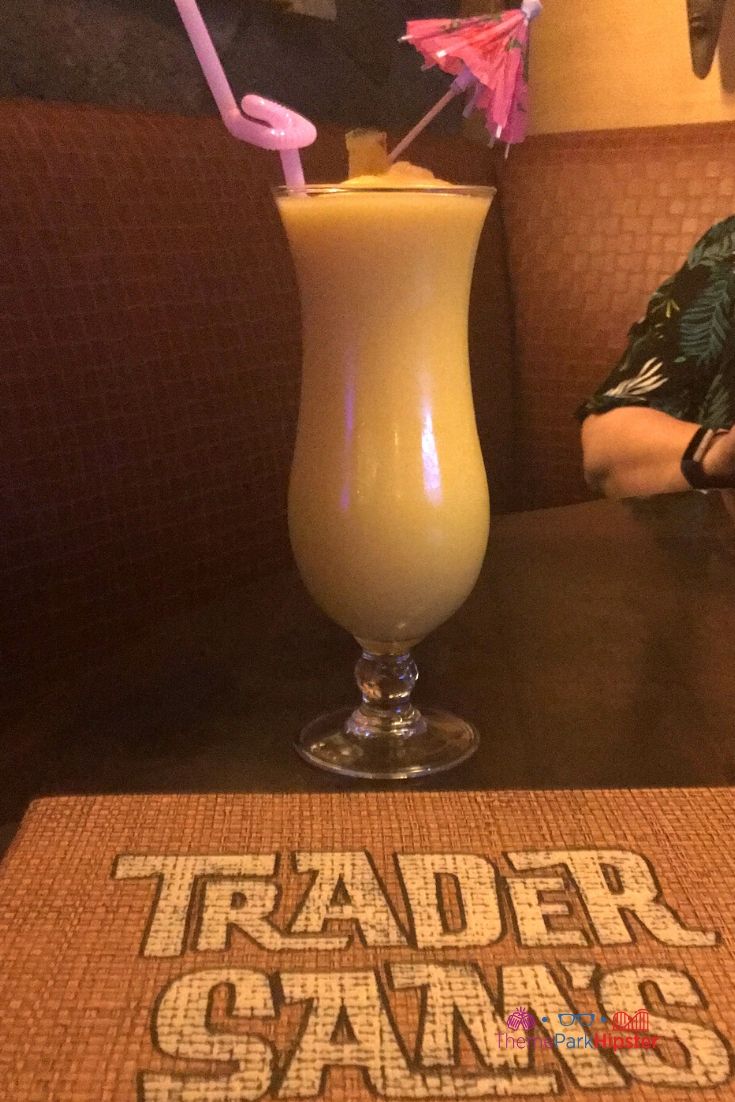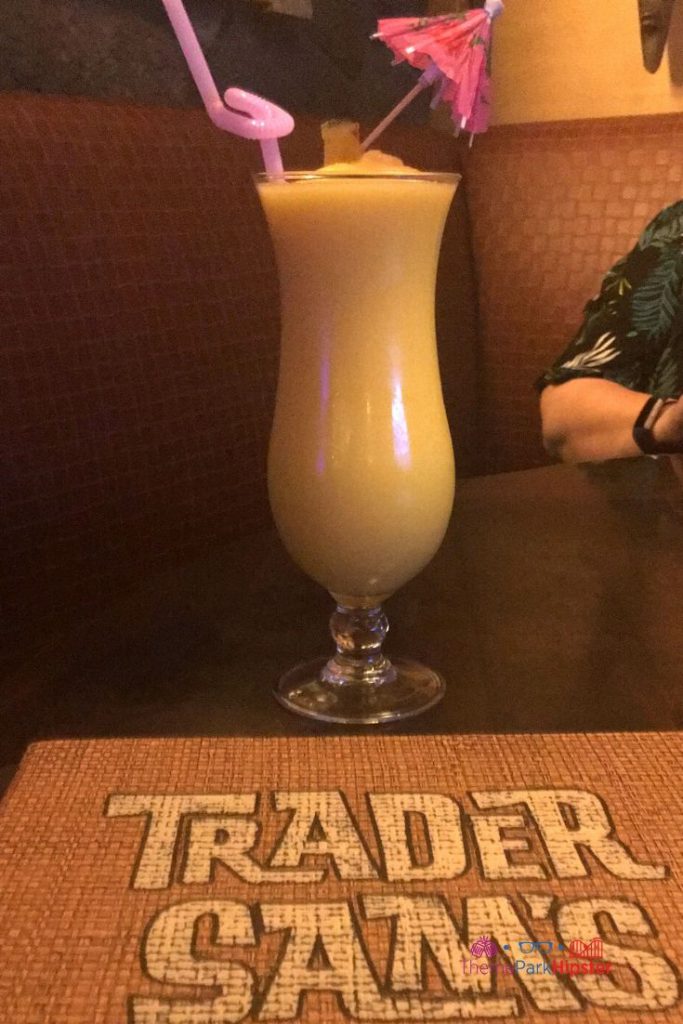 Just across the street from the Grand Californian is the Disneyland Hotel, which is super fun to explore and grab a late afternoon drink at Trader Sam's.
The last resort is Disney's Paradise Pier, which is a little far from the parks and not as highly themed as the other two resorts so it's not an issue to miss checking this one out.
Read: Ultimate Guide to Trader Sam's Grog Grotto at Disney World (and why you must visit)
7 – The Secret Entrance From The Grand Californian To The Parks
If you are going to explore the Grand Californian for a while or enjoy lunch at their outdoor pool bar (which we highly suggest) and want to get back to the parks do not walk around to the front of the hotel.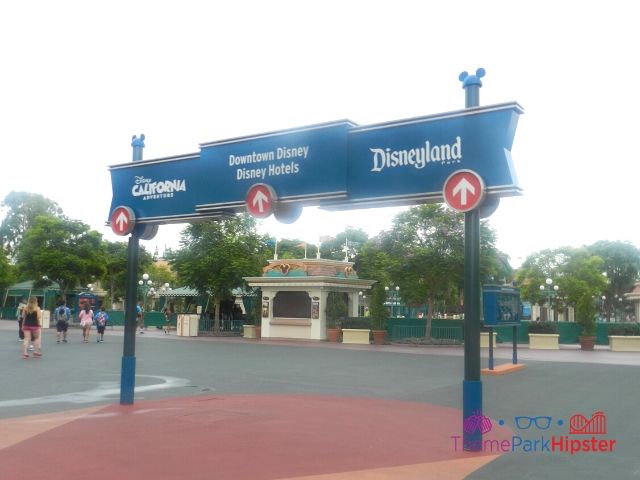 Just go past the pool and either enter the Downtown Disney checkpoint to walk to Disneyland Park, or enter the Disney California Adventure checkpoint to walk right in to DCA!
Dining Tips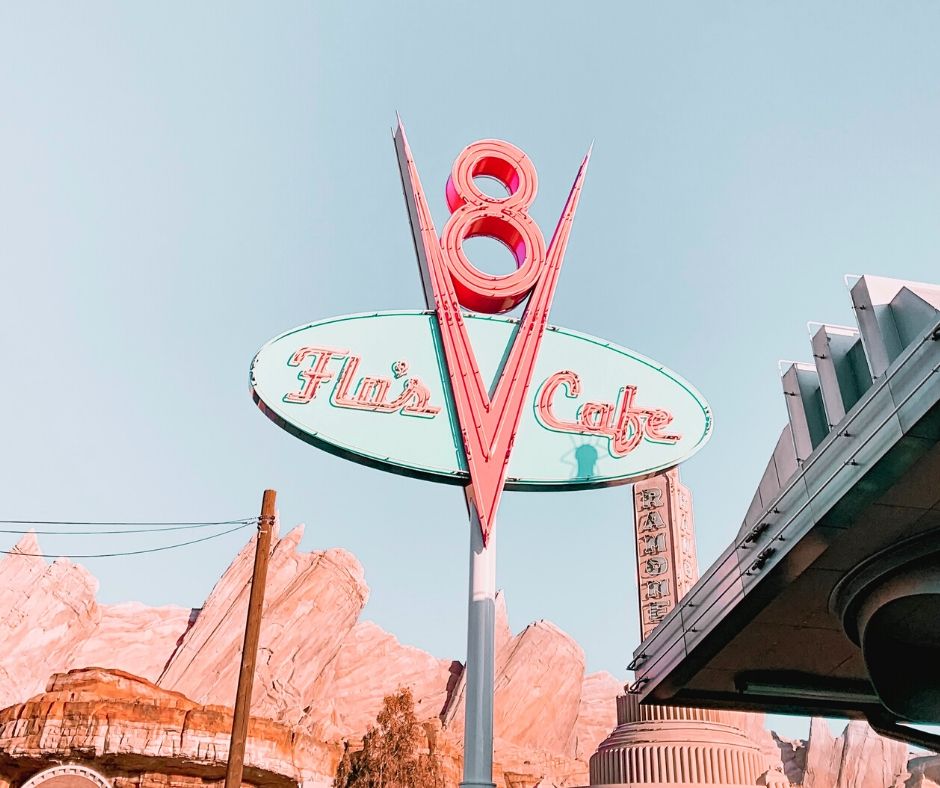 8 – Book Most Of Your Dining In Advance
Disneyland does require that some dining be booked in advance. The parks have dozens of dining options, but the best ones all require reservations in advance, no matter what time of day you plan on dining.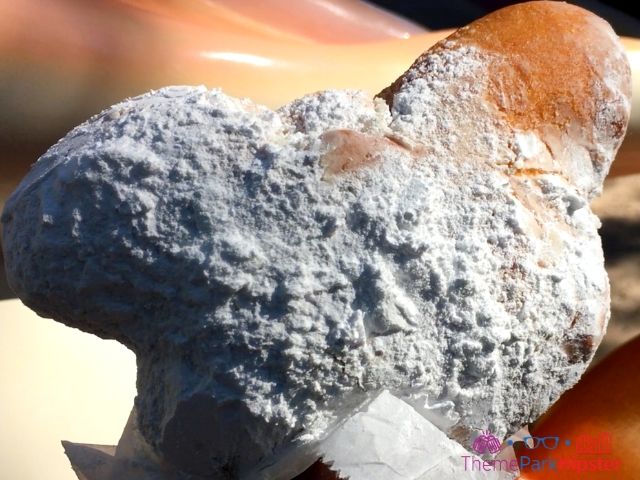 The best way to make dining reservations is to call Disneyland's guest service line or through the Disneyland website.
Read: What's the Magic Behind the Famous Beignets at Disneyland?
9 – Be On The Lookout For Fun Snacks And Treats
The Disneyland Resort is constantly coming up with fun snacks and treats for guests to enjoy. The best place to find baked goods is right on Main Street U.S.A. at Jolly Holiday Bakery Cafe.
If something savory is what you're after consider going over to Disney California Adventure and stalking the taco truck in the back corner of the park where Captain America normally meets.
10 – Seasonal Treats Are Usually Better Than Year-Round Options
There are some treat that are better than others and we can attest that the seasonal treats that are offered at both Disneyland and Disney California Adventure are usually better than the year-round options.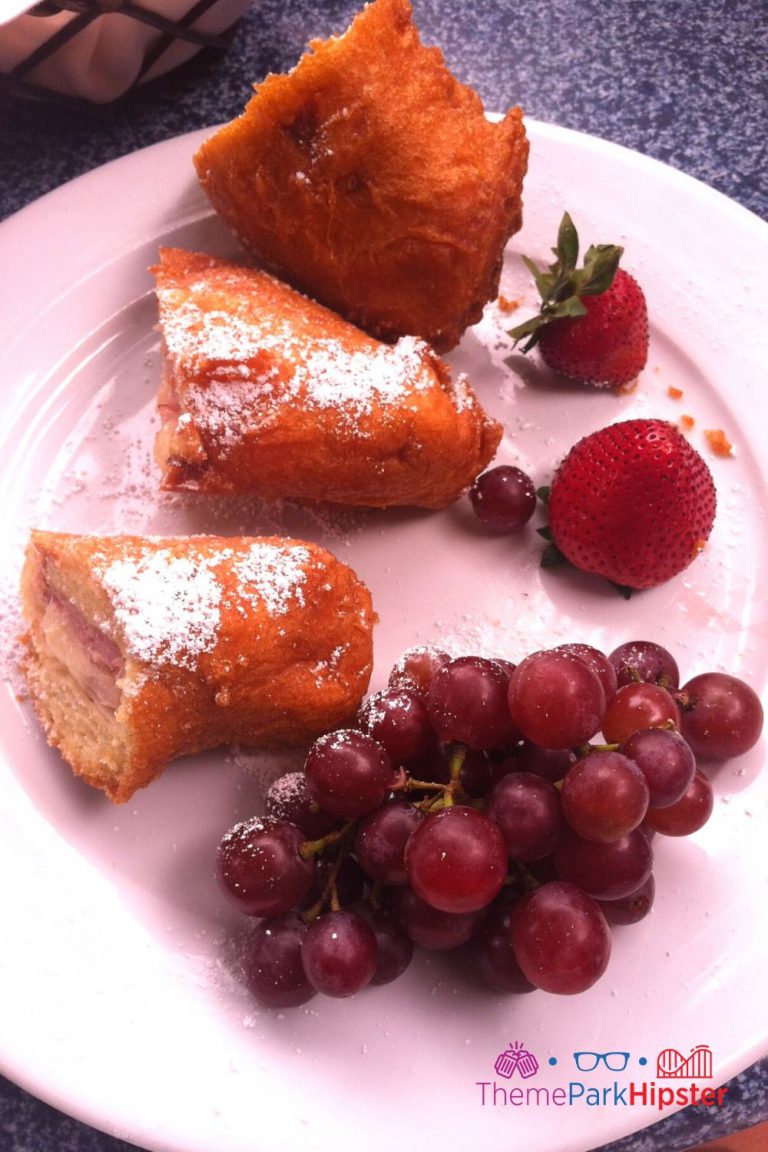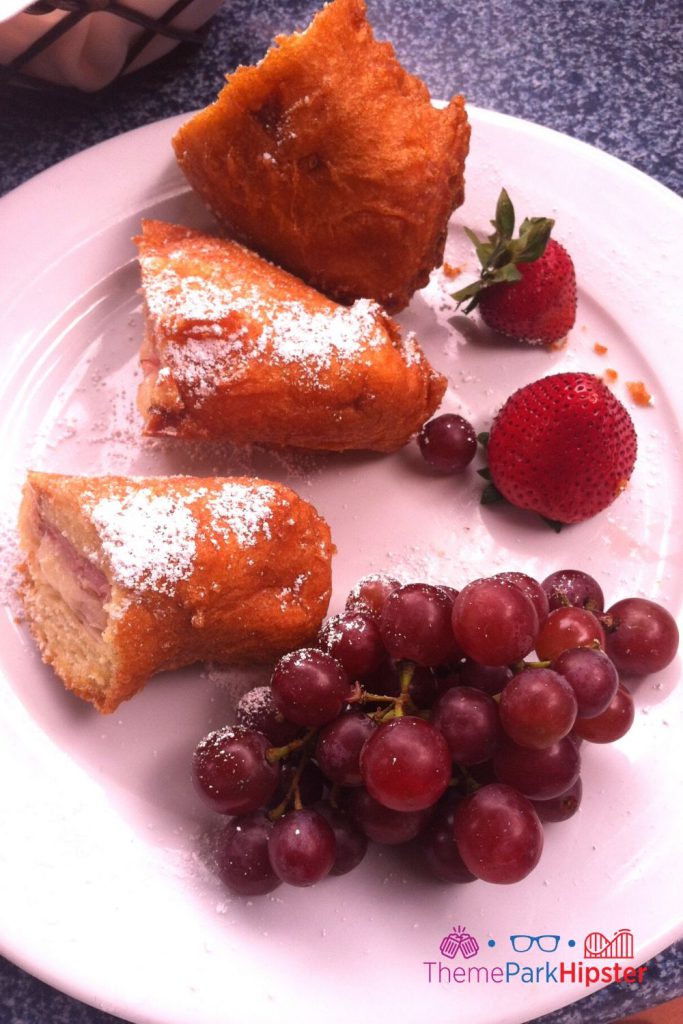 At Halloween time do not miss the fried pepper jack cheese on a stick at Disney California Adventure, and at Christmas don't miss the homemade candy canes at Disneyland Park.
Ready to start planning your next Disney World vacation? Listen to the latest podcast episode on Apple or on your non-Apple device now!
Attraction Tips
No matter if you love big thrill rides or something a little calmer, there's something for everyone to enjoy at the two Disneyland Resort parks.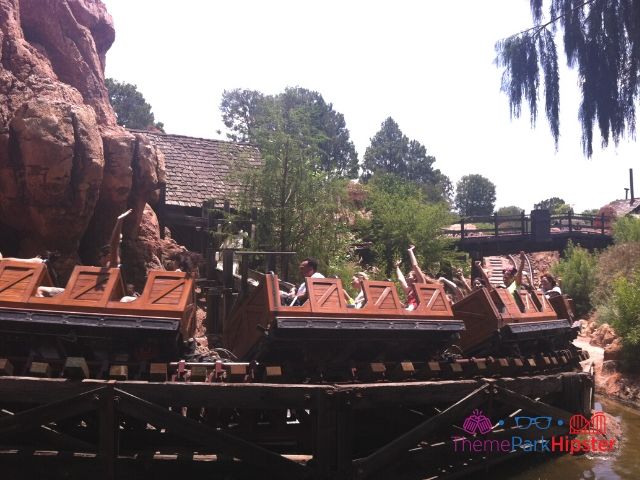 11 – Go To The Bigger Attractions That Don't Have FastPass Options First
There are some larger attractions at Disneyland that do not offer FastPass, so when you enter the park you're going to want to get to those first.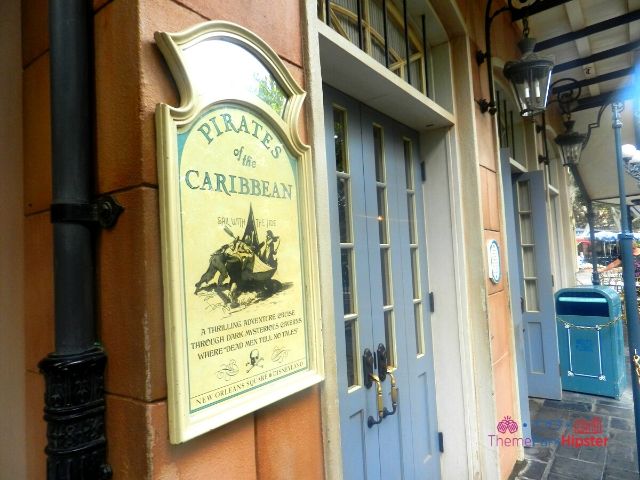 Rides like The Jungle Cruise, Millennium Falcon: Smugglers Run, and Pirates of the Caribbean do not offer FastPass and should be first on your list to get in line at once you enter the park.
12 – Explore Star Wars: Galaxy's Edge Later In The Evening
Right when Disneyland Park opens everyone is going to try to rush to Star Wars: Galaxy's Edge, when in fact the better time to visit the land is later in the evening. The land is filled with just about anything Star Wars you can imagine.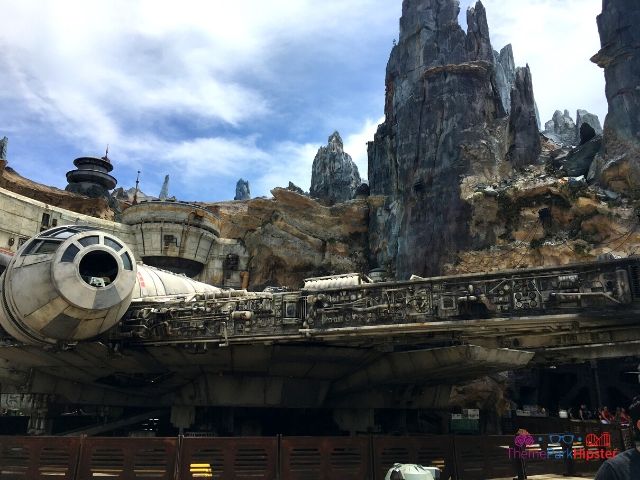 As a solo traveler you'll get to enjoy the single rider line on Millennium Falcon: Smugglers Run and can expect a lower wait time because of it. Mobile order any snacks or meals you want, then just enjoy touring the land.
13 – Do Not Skip The Kid Rides
Even though Disneyland is for everyone, don't skip out on the kid rides. These have some of the best storytelling aspects, and many were designed by Walt Disney and his hand selected group of original Imagineers.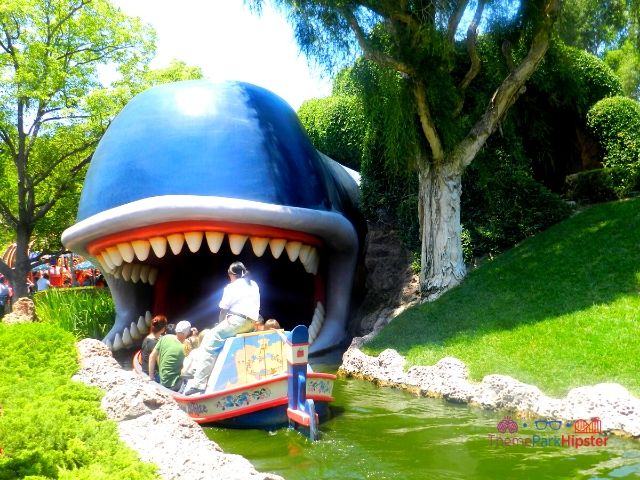 Most of the kid rides in Fantasyland do not have FastPass, so the best time to ride these is either first thing in the morning or right after the fireworks when many people are leaving the park.
ORDER NOW to secure your Orlando theme park ticket reservation in the parks! GET MY TICKETS.
Final Thoughts
Going to Disneyland for the first time is something you won't forget. With these 13 tips you're sure to have the time of your life!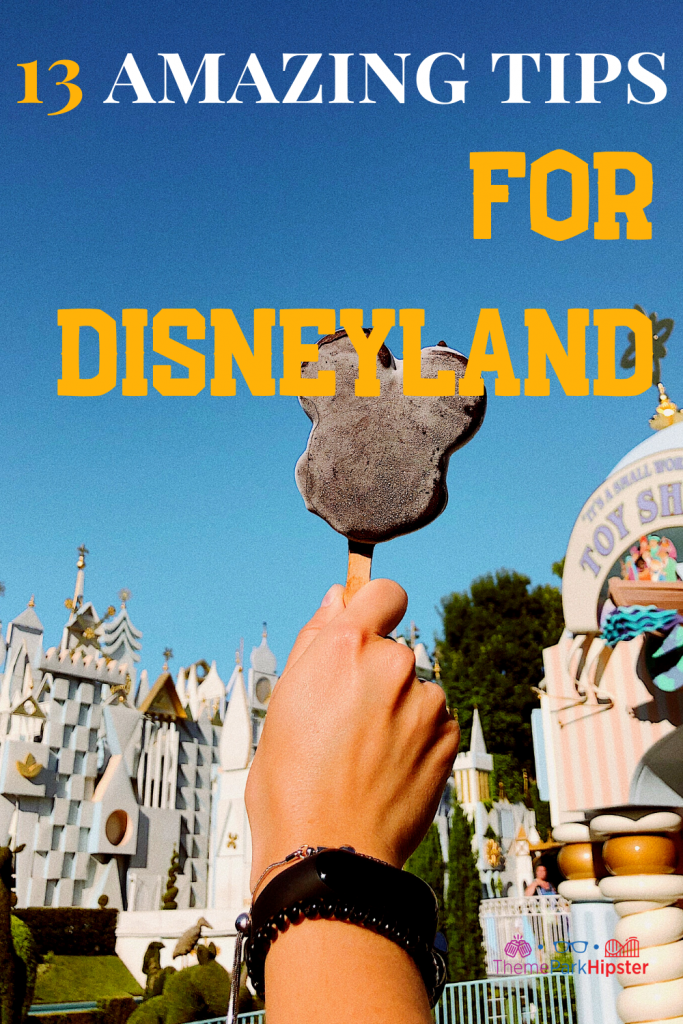 Until next time, Happy Park Hopping Hipsters!
About the Author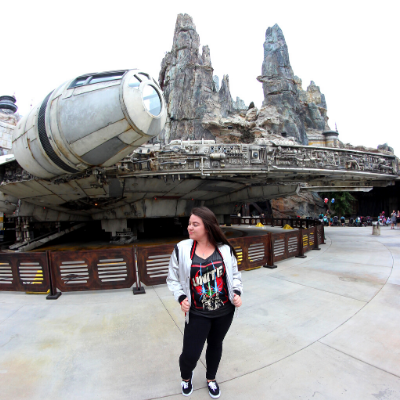 About the Author
Megan is a theme park expert and frequent traveler to magical places. She covers all things Disney and Universal and runs marathons for fun.
She thinks you can tell a lot about someone by the name of their signature lipstick, and hers is NARS Dragon Girl.
UP NEXT: 23 First Timer Tips for Universal Studios Hollywood (2020)