"What is the best time to go to Disneyland" is a pressing question asked by so many.
Here's the deal – any time when you, your family, or/and friends can go on vacation is a good time to visit the Disneyland Resort. But some are simply better.
When the crowd is less, wait times are minimal, and there's worrying about packed resorts.
When's that? That's the mystery we are going to unravel in this guide.
THIS POST MAY CONTAIN AFFILIATE LINKS. PLEASE READ MY DISCLOSURE FOR MORE INFO. Which means if you click on certain links, I may receive a small commission at no additional charge to you.
Disneyland vs. Disney World
When it comes to Walt Disney World (WDW), the answers to your trip are easily available online about when to travel, what to do, and how to go about your Disney World vacation.
But Disneyland, not so much.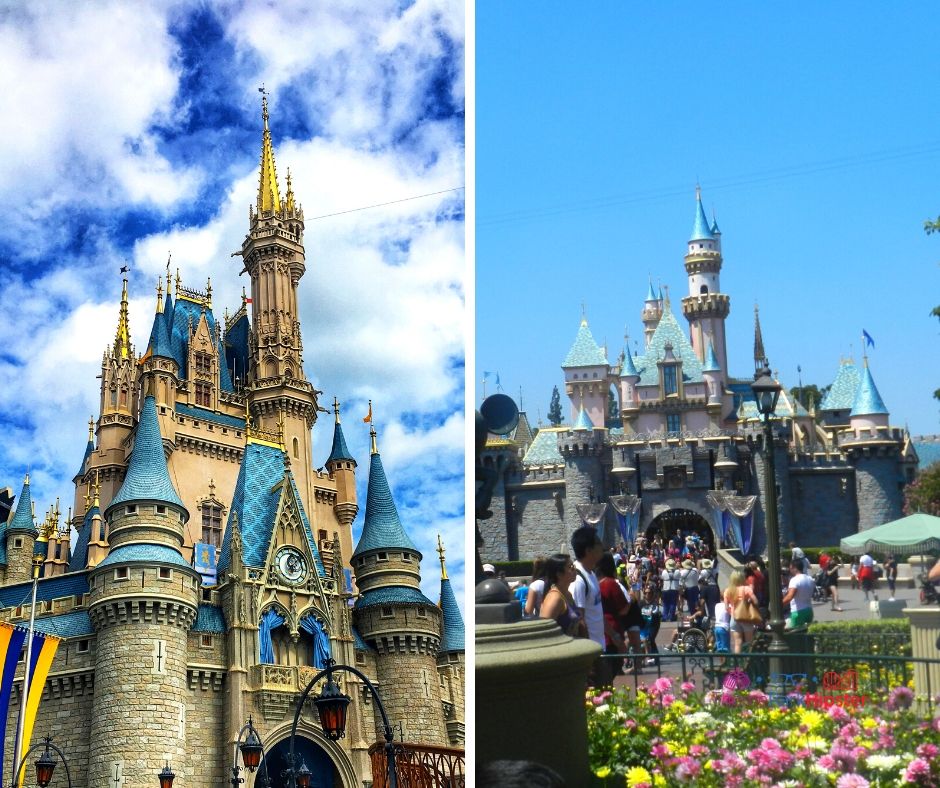 But why should you bother? Is it even worth the trip?
YES! Read on.
I am a Disney World fangirl. I'd been going to Disney World since the mid-1990s before I even thought about planning a trip to Disneyland Resort.
When compared to Disney World, the Disneyland Resort has half the number of theme parks: Disneyland and California Adventure.
In my naivety, I assumed that the Disneyland Resort would be an exact replica to the Magic Kingdom.
But boy, was I wrong!
I'd have known better if only I would have done the usual "Disney World vs Disneyland" Google search. But I was just way too confident.
Despite being small, the number of attractions at Disneyland are 36+ compared to the 27+ rides at the Magic Kingdom (the more similar park at WDW).
Much like Walt Disney World, the Disneyland Resort also includes resort hotels. Although, few in number due to the limited space available in California.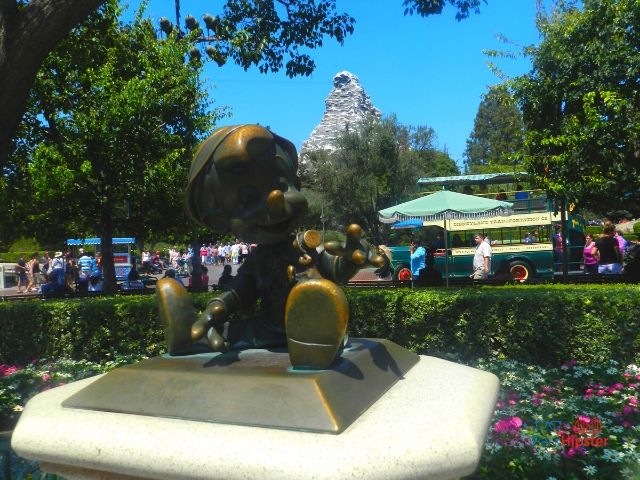 There's a Downtown Disney (instead of Disney Springs at Disney World) – the entertainment, dining, and shopping area of the California Disney Resort too.
In a nutshell, there's a lot of things and attractions that make Disneyland Resort just as popular and crowded as Walt Disney World.
In fact, it is one of the most-visited theme park in the world with 18+ million annual visitors. This is why we need the Disneyland Crowd Calendar Trackers.
What's the Disneyland Crowd Tracker?
Disneyland Crowd Tracker, also known as Disneyland Crowd Calendar, is a curated planner that predicts just how crowded the park will be on any given date throughout the year.
Since it's obvious that most of us would want to avoid busier days, this tracker helps us narrow down the ideal dates to travel.


How Does It Work?
Typically, a Disneyland crowd predictor is made by collecting attendance data from recent years and observing which days usually see long queues at the Disneyland Resort parks.
If there's a major event that happens at the park, like a grand opening or a special holiday, the calendar algorithm will be adjusted based on previous Disney events.
This helps you figure out just how crowded it will be on your visit.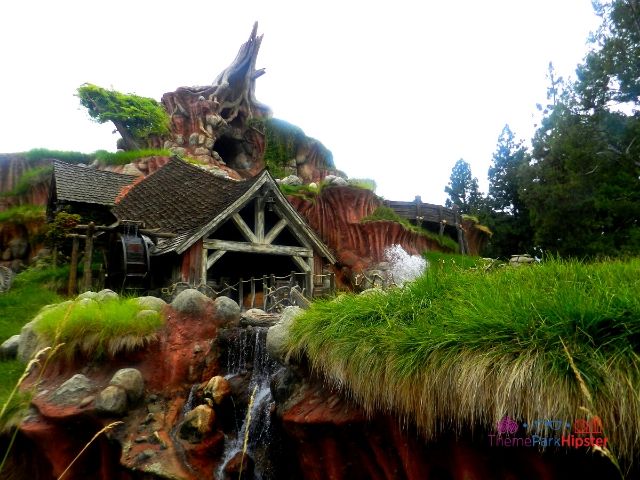 Today, the Internet floods with these calendars. You will find tons of them in a variety of formats, looks, and setups.
Don't feel overwhelmed by this, because having multiple Disneyland Crowd Calendars will allow you to compare them all for a more accurate prediction.
Are Disneyland Crowd Trackers 100% Accurate?
To be honest, no, at least not always.
I still do recommend that you look at them as guides that will give you an idea and help you plan your Disneyland trip. Though they are designed only after doing thorough research, it is easy to miss unknown future events, especially those by Disney.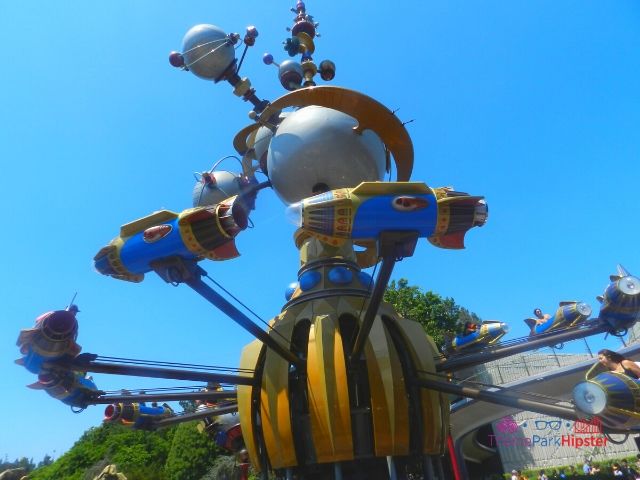 There is a variety of insider news that a calendar-curator is simply unaware of, including annual conventions that bring attendees to the resort during the off-season months.
So, you'll want to keep that in mind when you're choosing your day at Disneyland.
The real question should be is if Disneyland Crowd Trackers have any value?
Yes, they do.
Sure, there's no iron-clad guarantee, but these predictive calendars are a great way to get an idea of what to expect on your day.
Quick Tips:
Continue to do your online research
Choose a time-frame that looks ideal to you
Finalize your date based on the information that you have discovered
Hipster Power Tip: Continue to recheck the Crowd Calendars every week up until your trip to stay in the know.
What Are the Main Causes of the Crowd in Disneyland?
Two things that affect (or determine) the crowd levels the most are the events happening in the resort and school holidays.
This is mainly because of the many locals who hold an annual pass to the park. A major difference than the Walt Disney World Resort.
Also, the weekends will be busy, no matter when you choose to visit Disneyland.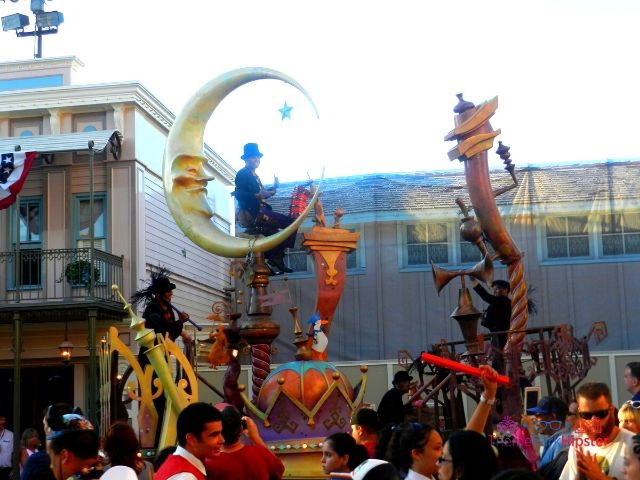 With that in mind, you should be able to make an educated guess about when will it be crowded at the resort.
Needless to say, this makes it super tough to know when the crowd will rise. That's when those predictors come in handy. They save you from all the trouble of researching.
You can also know what to expect by reading the regular "when to visit Disneyland" answers – just what I am about to talk about below.
Read: How to Plan the BEST California Road Trip Itinerary for 7 Days
When IS the Best Time to Visit Disneyland?
For starters, any time when kids are in school is a good time to visit Disneyland. That generally means visiting in January, February, March, May, September, and the early days of November.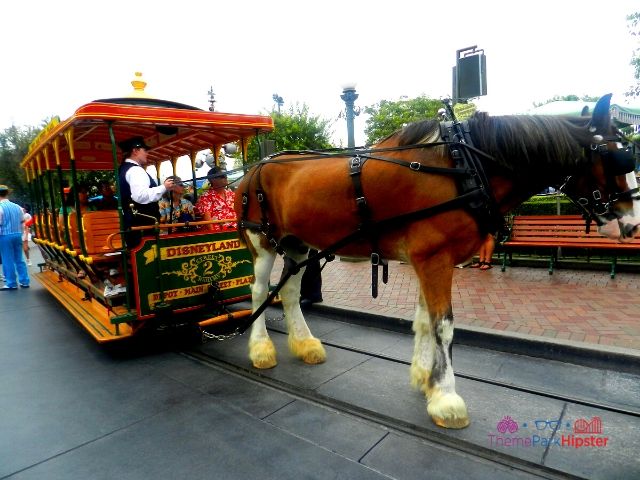 Remember that this is predominently a local's park.
Even in these slow months, you'll have to avoid holidays and weekends to avoid the crowd.
I'd even suggest you plan your Disneyland vacation to avoid popular holidays like Christmas, New Year's, Independence Day, Thanksgiving, Halloween and Easter.
By saying so, I mean travel about a week after or before a major holiday. This would give time for the seasonal guests to leave for their homes, leaving the parks emptier.
Hipster Power Tip: Although January through May might be off-season months and least crowded, but they come with a downside. A lot of fabulous shows like the fireworks tend to stop running.
These are also the months when Disney may close some their popular rides for refurbishment. So, you must check the refurbishment calendar on their official website.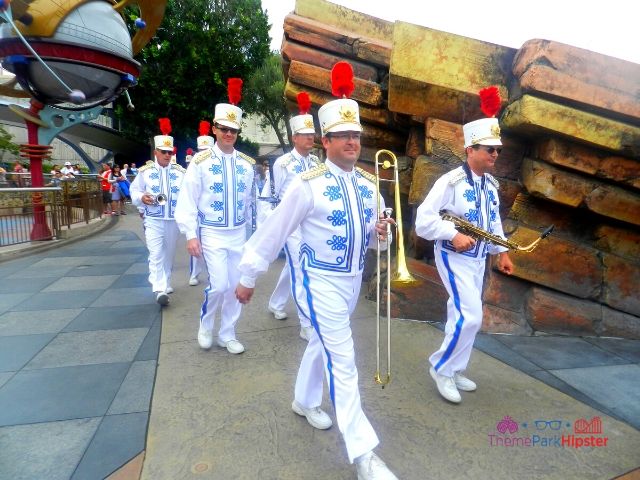 The Disneyland Refurbishment Calendar is usually released 60 days in advance to help you guide through the bookings, especially if you've already made them.
As said before, you can always cross-check your information about Disneyland crowd levels by referring to any of the online Disneyland Crowd Trackers.
Read: What's the Magic Behind the Famous Beignets at Disneyland?
Perks of Visiting Disneyland During Worst Crowded Days
Yeah I know that "Perks" and "Worst" do not go together, except when it's about the Happiest Place on Earth.
Just like visiting the Disneyland Resort during the offseason has its disadvantages, visiting the resort during the most crowded days has its advantages.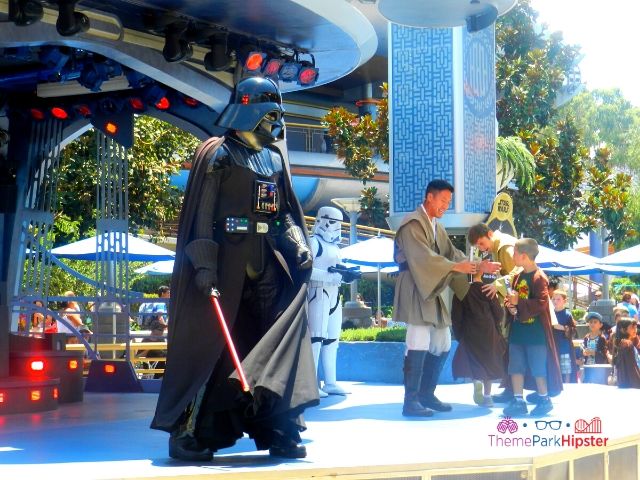 The two parks tend to get jam-packed during summer months, between June through August. However, it is also during these months that the parks extend their opening hours. Even on holidays and school breaks, the resort operates longer.
During the maxed-out crowd days, you can also expect Disney to host more shows, parades, and fireworks.
In short, there are some awesome trade-offs that Disneyland offers if you are ready to face the crowd. It all depends on your priorities and preferences.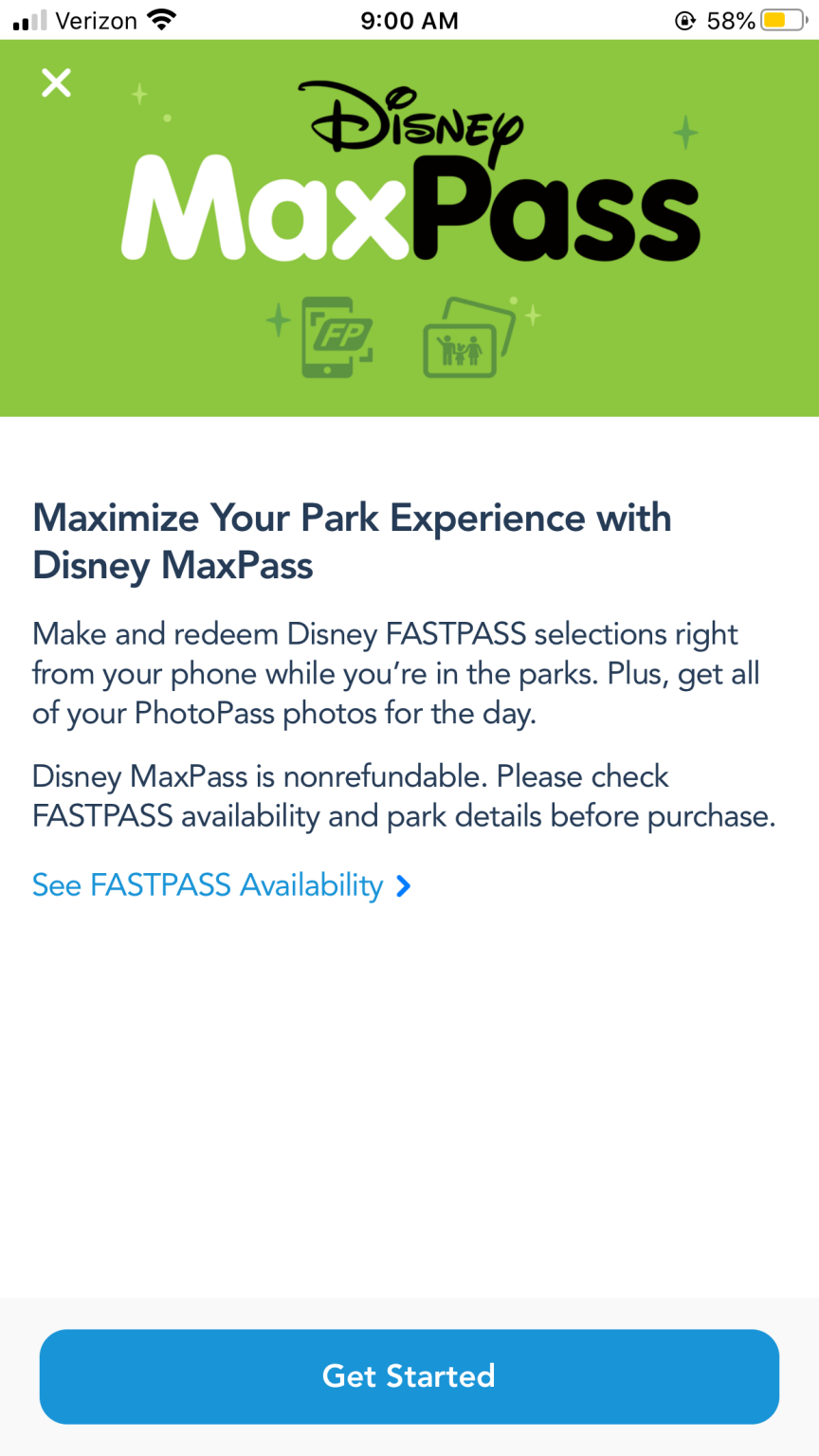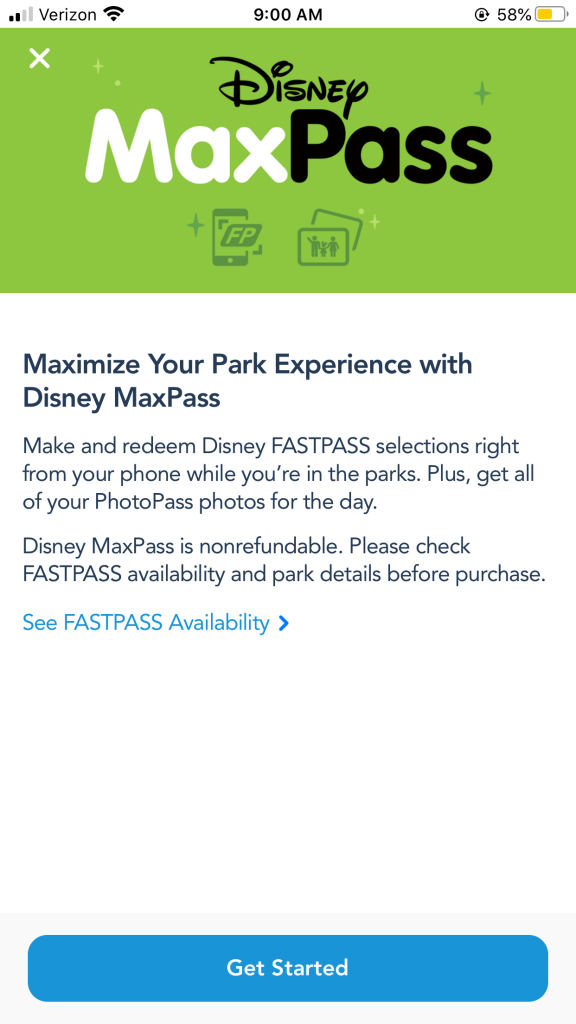 You always have the FastPass and the MaxPass to buy, save wait times, and enjoy a potentially smoother time hopping from one popular attraction to another.
What to Know Before Your Trip
Now that we have the basic information out-of-the-way, let's go through the frequently asked questions for choosing the best time to visit Disneyland with the Crowd Calendar.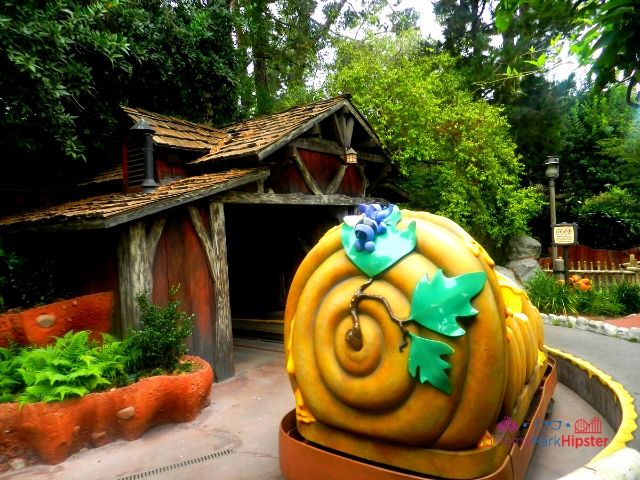 Are Disneyland Crowd Trackers reliable?
To a good extent, yes. These trackers give you a general idea of how crowd levels can be in Disneyland on a particular day.
But there's no iron-clad guarantee. Calling them 100% accurate would be as wrong as calling weather reports 100% reliable.
If trackers aren't enough, how can I make sure my trip goes as planned?
The best way to ensure your trip is not ruined by access crowd is to check a Disneyland Crowd Calendar and then research a little around it.
For example, if the calendar says the resort will see fewer guests because of school breaks ended, look online to check if any district near the park still has its schools closed.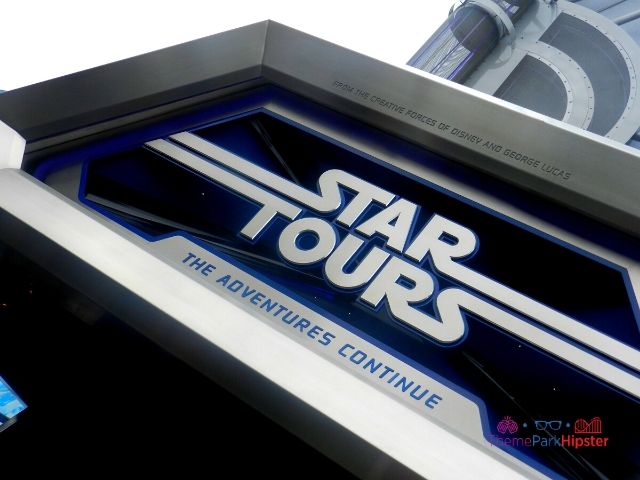 If there's a new addition in the resort (like Star Wars: Galaxy's Edge), never be fully convinced of "downtimes" even after six months. Always expect to see some extra crowd.
You can also use the trackers to your advantage by looking at one week over another to get an idea which of them will potentially be less busy.
You should also look into hotel rates as high price = busy.
What is the best weekday to visit Disneyland?
Activity-wise, the best days of the week to visit Disneyland ,crowd-wise, are Wednesday or Thursday.
How many days do I need to explore Disneyland Resort?
Although there are only 2 parks at Disneyland Resort, both have a lot of rides, attractions, events, and activities.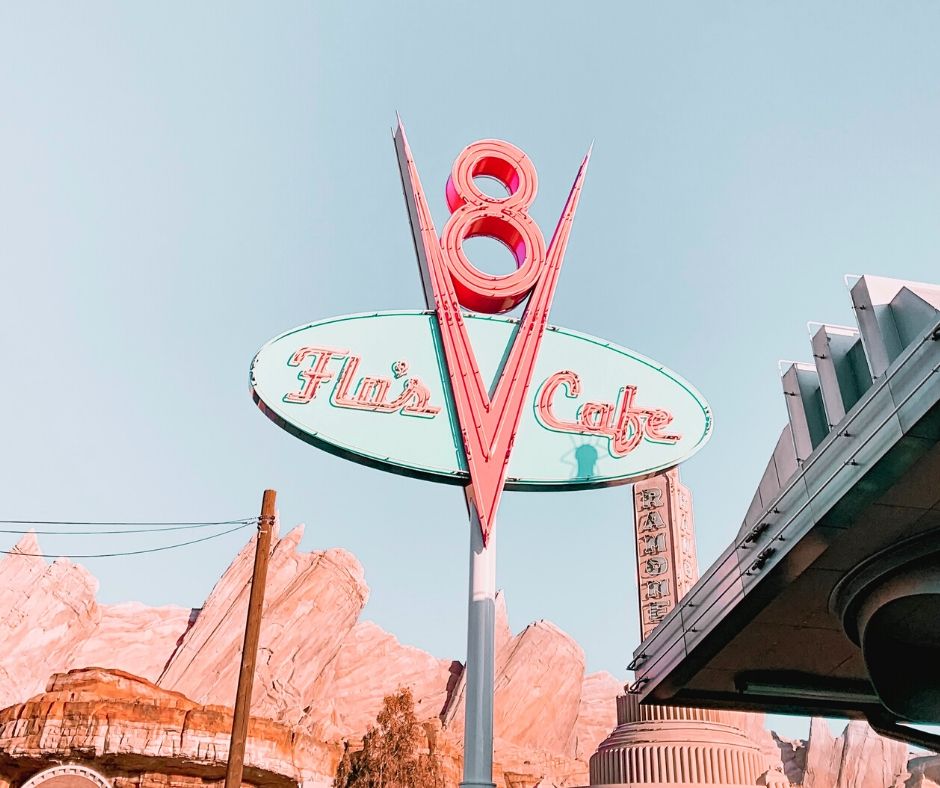 Ideally, you should plan to spend between 3-4 days to cover almost all of them, including rides, meet and greet with characters, live shows, and fireworks.
Is it possible to explore both Disneyland parks in just 1 day?
Yes, you should be able to travel both the theme parks of Disneyland Resort if you get a Park Hopper Ticket or an Annual Passport.
Sometimes, the Park Hopper Ticket gets included in certain Vacation Packages. Check if you have one to maximize time throughout the trip.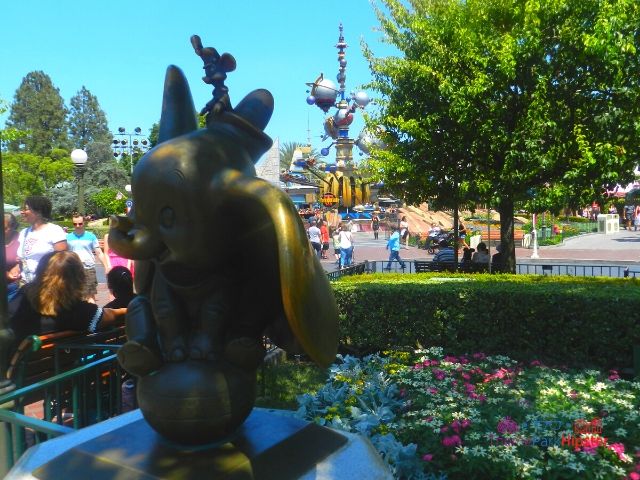 Also plan out your trip and create an itinerary to conquer both Disneyland Resort parks in only one day.
Let's Wrap It Up
Being one of the most popular theme parks in the world, Disneyland Resort sees a lot of the crowd throughout the year. If you are someone who hates getting squished in parades of people, don't let this dishearten you.
Just like any other vacation destination spot, Disneyland Resort also has its off-season months.
You can always rely on a Disneyland Crowd Tracker to help you with learning which is which.
My opinion? Why take a chance on anything that might dampen a memorable trip to the Disneyland Resort?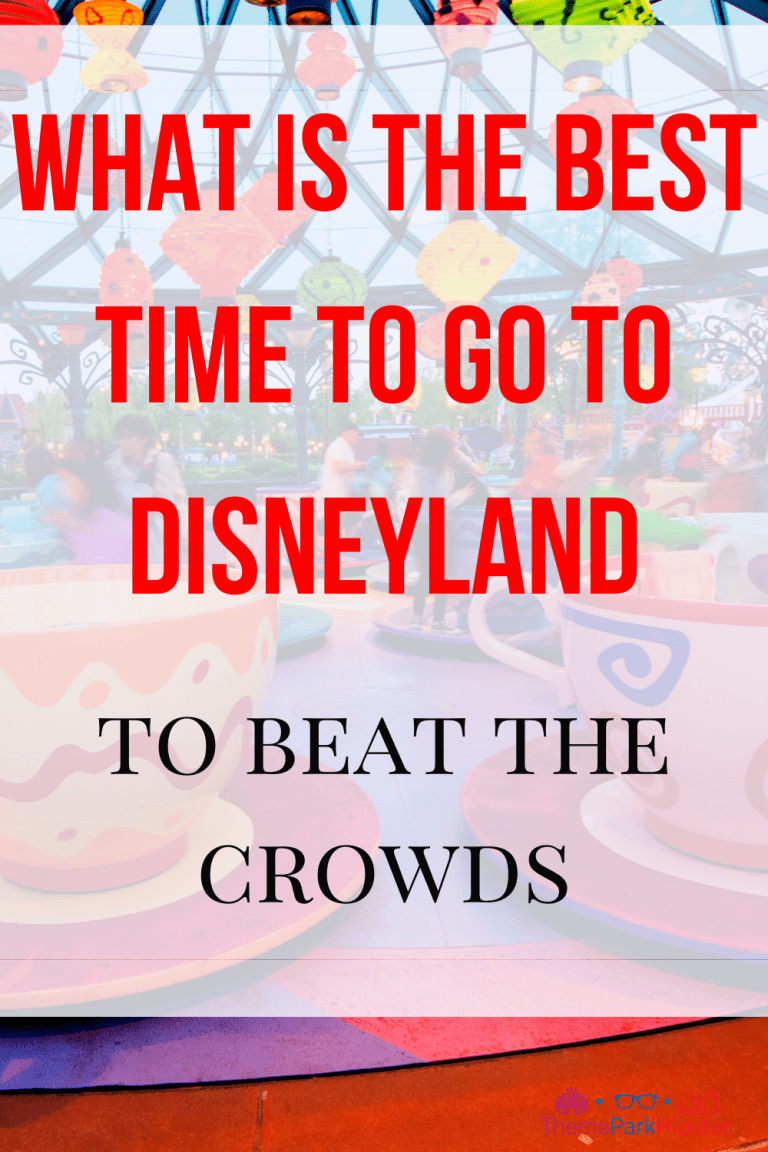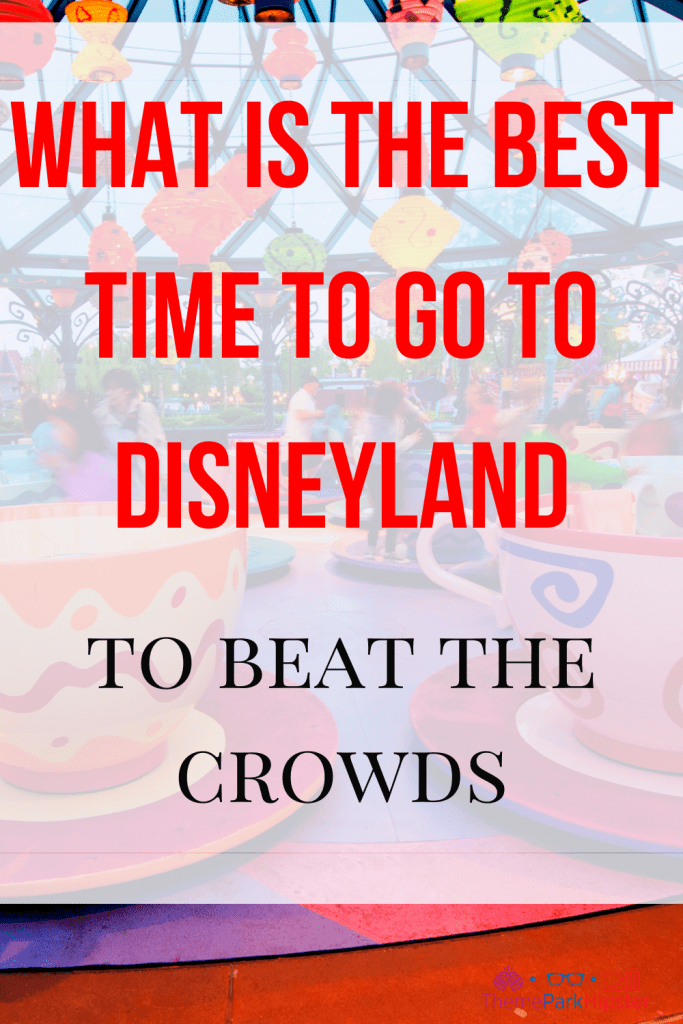 Double-check everything – even down to the busiest days of the resort to make your trip as pleasant as it should be.
Until next time, Happy Park Hopping Hipsters!