The 2020 Epcot Festival of the Arts menu is finally here! The annual event will run from January 17 to February 24th2020!
So, get your palate ready for this Disney fabulous foodie adventure.
THIS POST MAY CONTAIN AFFILIATE LINKS. PLEASE READ MY DISCLOSURE FOR MORE INFO.
What is the Epcot International Festival of the Arts?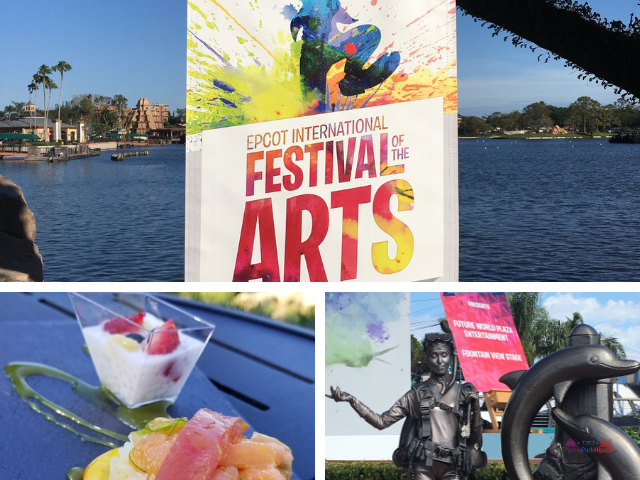 The Epcot Festival of the Arts is Disney's way of combining the creativity of arts and food in only a way Disney can do!
Although it began only three years ago, the Festival of the Arts has become a huge part of the Disney Culture.
It is essentially a celebration of creativity.
Creativity, not within the generic definition of it as arousal of visual and auditory senses, but a perfect blend of all five senses ESPECIALLY WITH THE FOOD!
Now that you know what to expect from this unique festival, let's go through what new food experiences are available this year.
ORDER NOW to secure your theme park ticket reservation in the parks! GET MY TICKETS.
NEW Epcot Festival of the Arts Experience – Wonderful Walk of Colorful Cuisine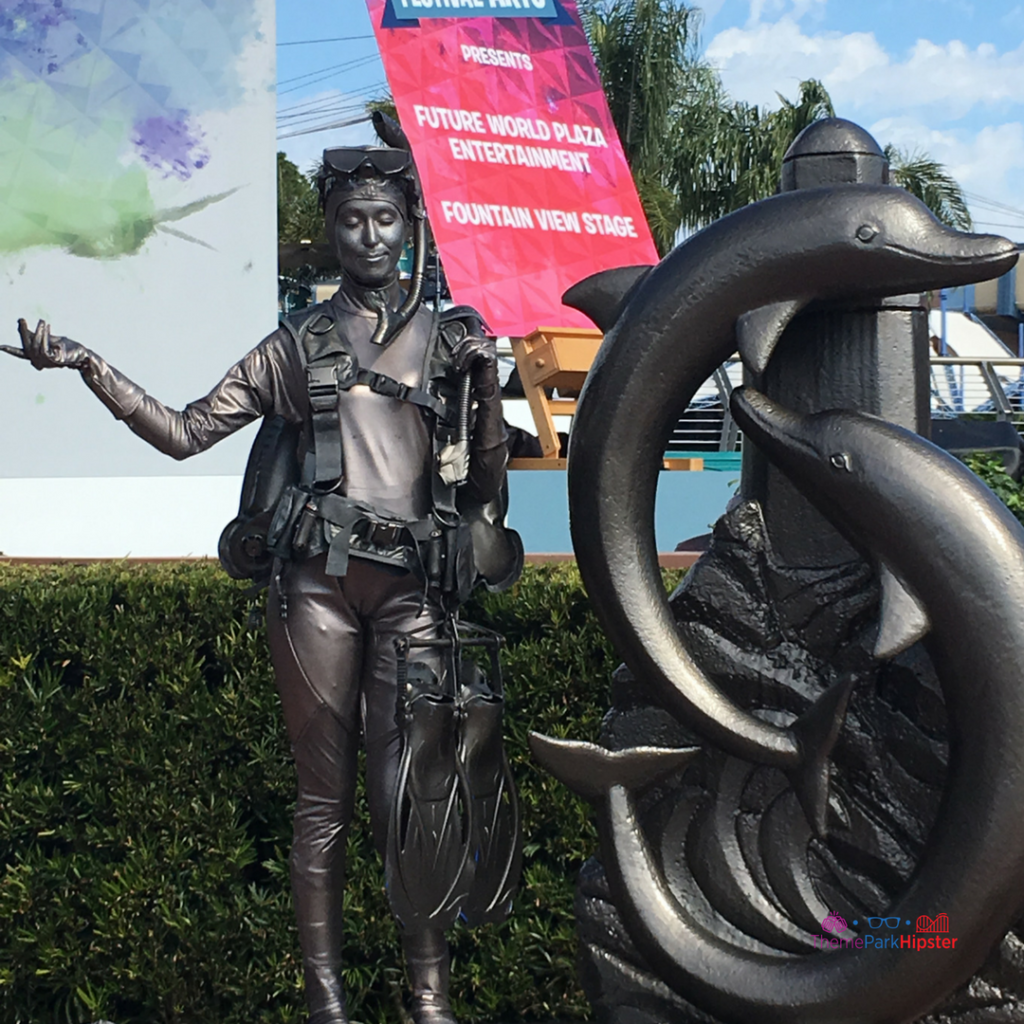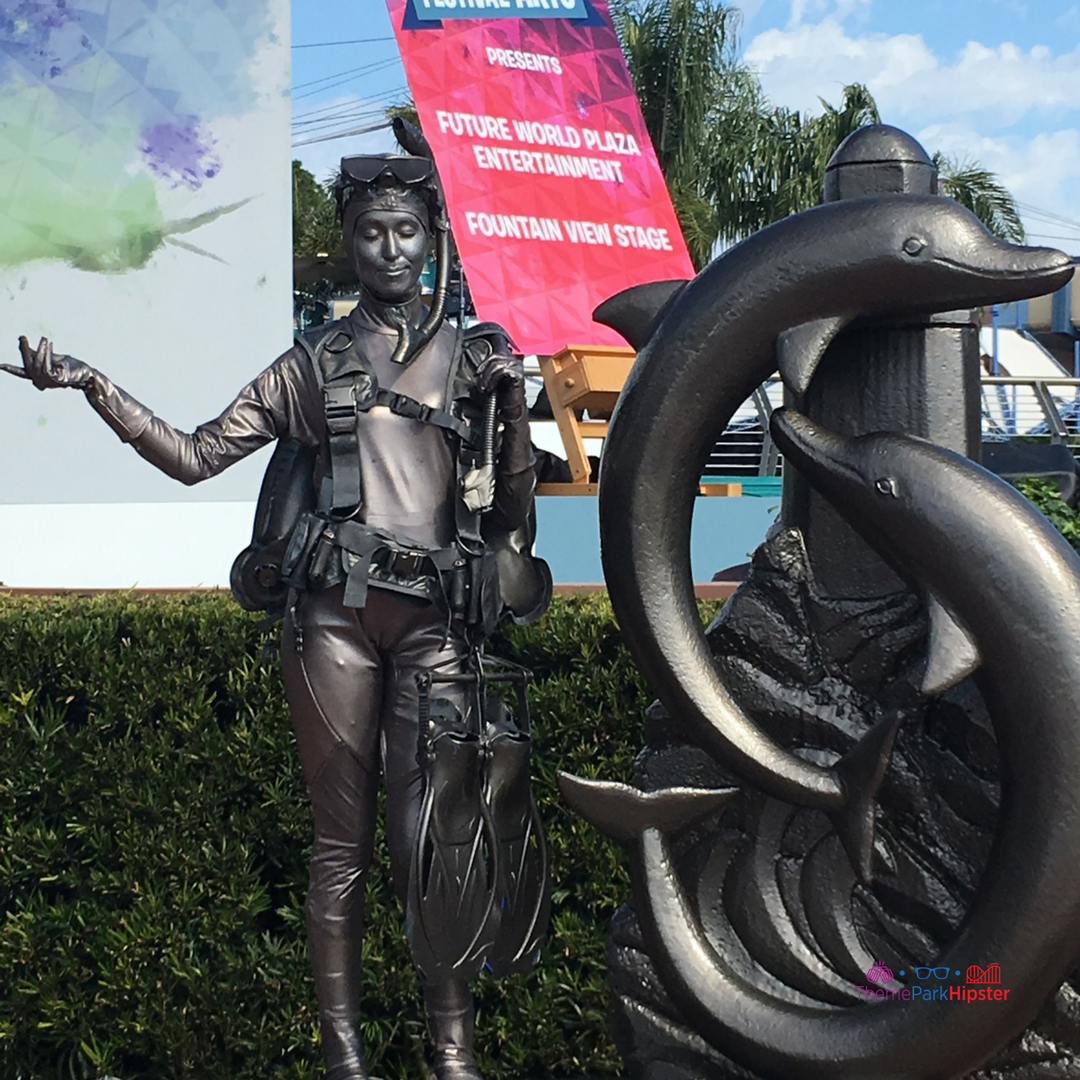 If you have done the Cookie Stroll during the Epcot Festival of the Holidays, then you'll be familiar with this foodie challenge.
On this Festival of the Arts adventure, you can eat your way around the world trying different colorful dishes.
How does the Wonderful Walk of Colorful Cuisine work?
First you will have to buy 5 delicious dishes from the designated locations
Then you will put the matching stamps inside your Festival Passport to match up with the location
Finally, you'll bring your completed Festival Passport to Decadent Delights for a "free" colorful culinary prize
Hipster Power Tip: You don't have to do the Wonderful Walk of Colorful Cuisine in one day. You can split up the challenge throughout your visits to the Festival of Arts. Just be sure to use the same Festival Passport and don't lose it.
2020 Epcot Festival of the Arts Menu
When it comes to the food of this art festival it's just something you have to experience for yourself.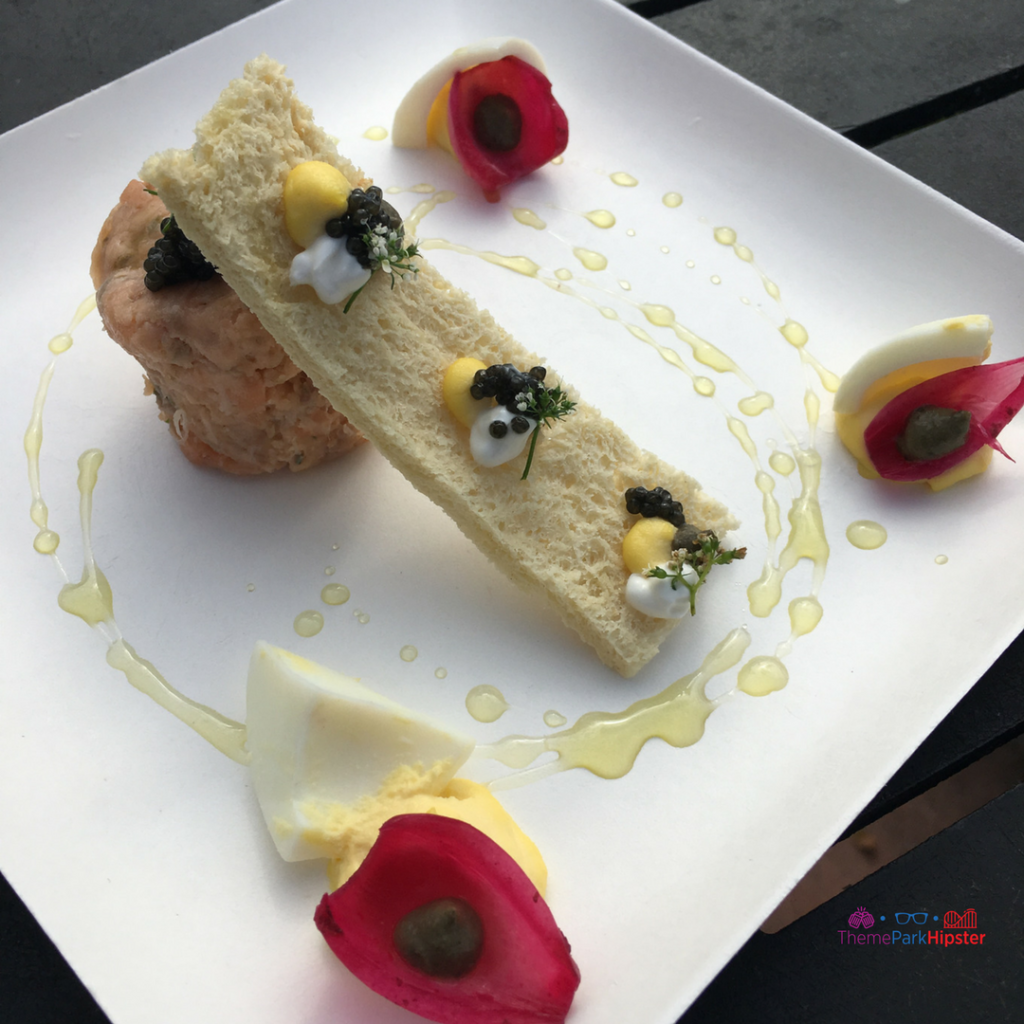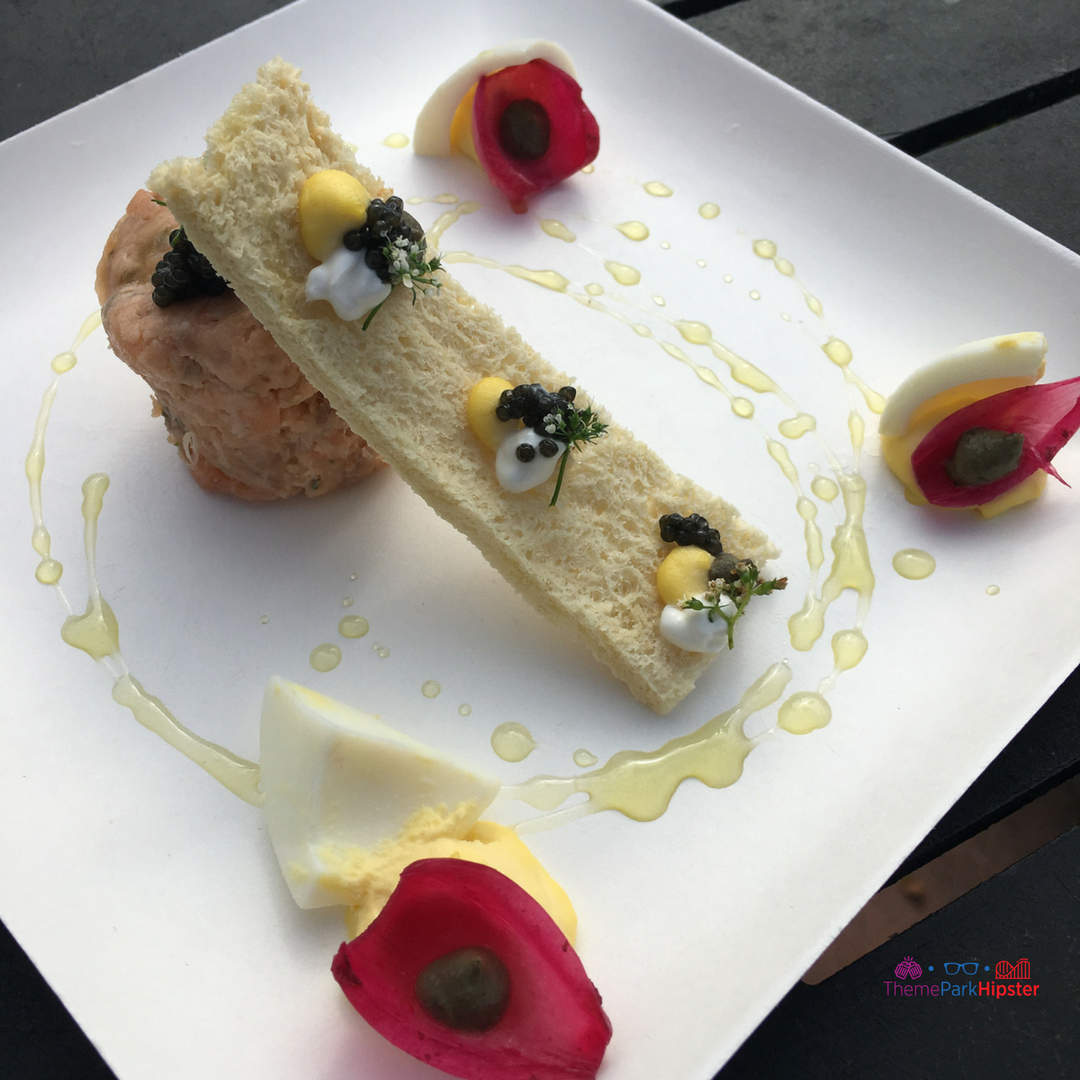 Before we go through the 2020 Epcot Festival of the Arts Menu, I want to breakdown what each denotation means:
(GF) indicates Gluten/wheat-friendly
(KA) indicates Kid-approved
(V) indicates Vegetarian
You can read the complete Epcot Festival of the Arts Guide here!
Now let's check out this year's Epcot International Festival of the Arts studio menu.
Deconstructed BLANK
Food:
Deconstructed Reuben: Sliced Corned Beef, Rye-crusted Sauerkraut and Jarlsberg Cake with Broken Thousand Island Dressing
The Deconstructed BLT: Crispy Pork Belly, Tomato Jam and Soft Poached Egg
Deconstructed Strawberry Cheesecake: Whipped New York Style Cheesecake with Fresh Florida Strawberries and Sugar Cookies with Micro-basil (KA)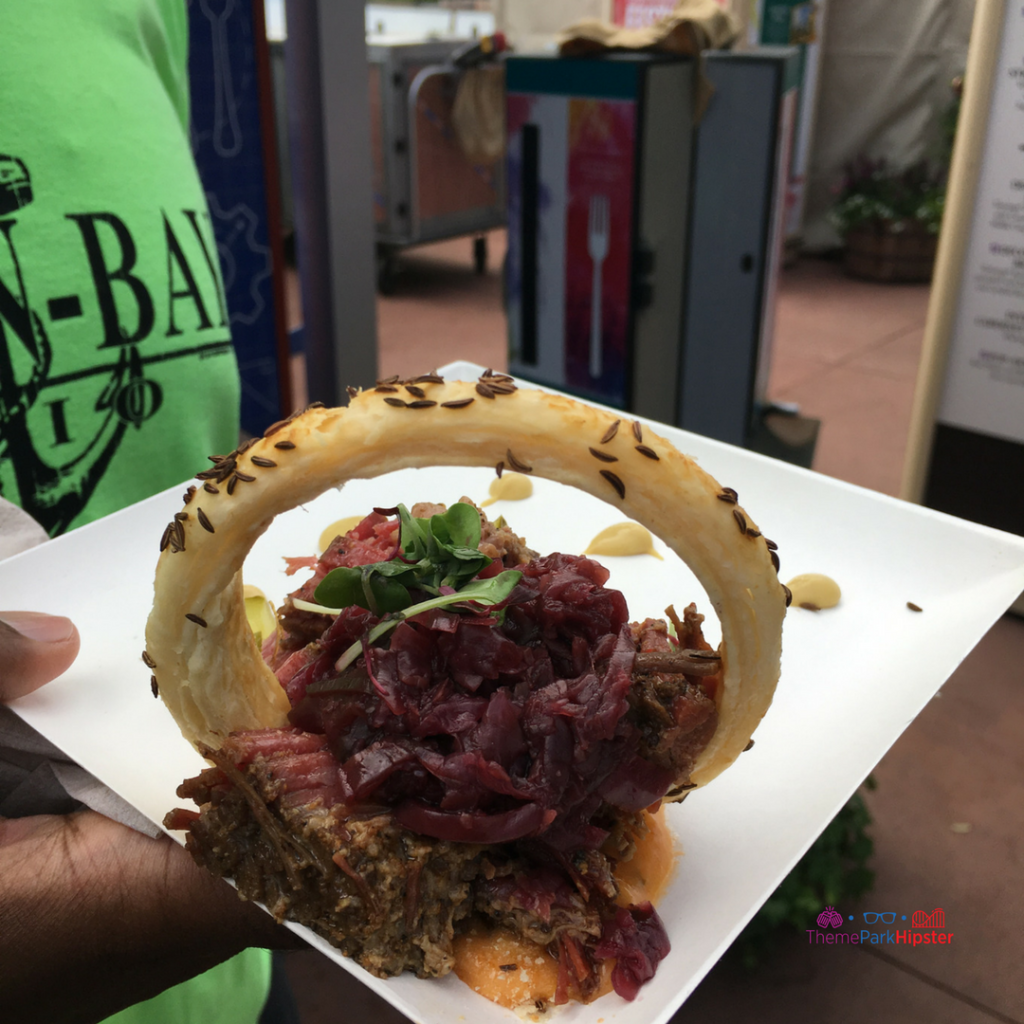 Beverages:
Rainboba: Sparkling Water layered with Fruit Boba and topped with a Foam Cloud (non-alcoholic) (KA)
Deconstructed Breakfast: Twinings® Spiced Apple Chai Tea Shake garnished with Maple Syrup, a Waffle Crisp and Candied Bacon (non-alcoholic) (KA)
Imagery Sauvignon Blanc, California
Mad Genius Red Blend, California
Deconstructed Breakfast: Twinings® Spiced Apple Chai Tea Shake with Cream Bourbon, garnished with a Waffle Crisp and Candied Bacon
Cuisine Classique
Food:
Red Wine-braised Beef Short Rib with Parsnip Purée, Broccolini, Baby Tomatoes and Aged Balsamic
Seared Corvina with braised Ratatouille and Lemon-Thyme Beurre Blanc (GF) (KA)
Saint-Honoré Tart: Caramel Cream Tart with Caramel Glaze topped with Cream Puffs
Artist Palette Jumbo Chocolate-Chip Cookie (KA)
Beverages:
Angry Orchard Rosé Hard Cider, Walden, NY
Concrete Beach Brewery Rosé Ale, Miami, FL
Frozen Rosé
Campo Viejo Rioja Reserva Art Series, Logrono, Spain
Domaine Savary Chablis, Burgundy
A Play on Rosé Flight
The Artist's Table
Food:
Beef Wellington with Mushroom Bordelaise, Fennel Cream, and Roasted Baby Vegetables (KA)
Pan-Seared Scallop with Chorizo, Roasted Red Pepper Coulis and a Parmesan Crisp (GF)
Artist Palette Jumbo Chocolate-Chip Cookie (KA)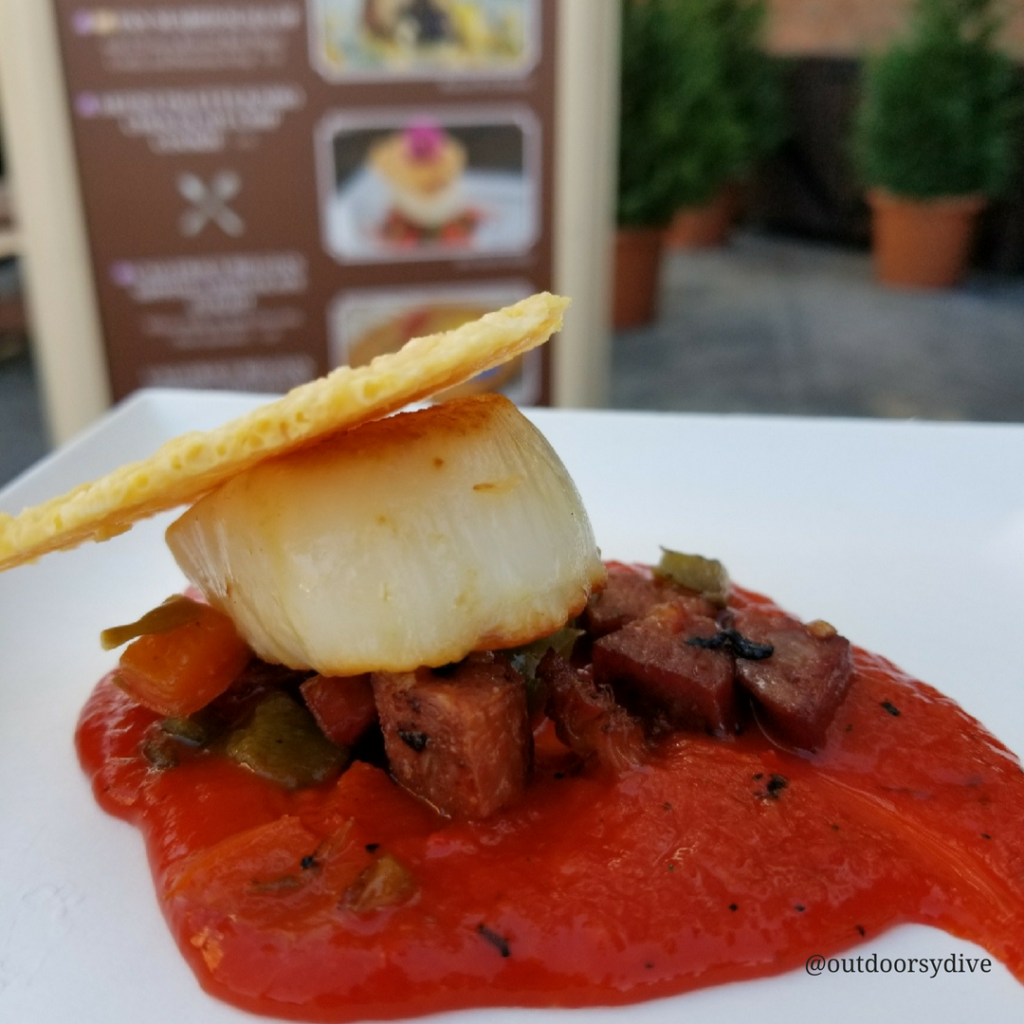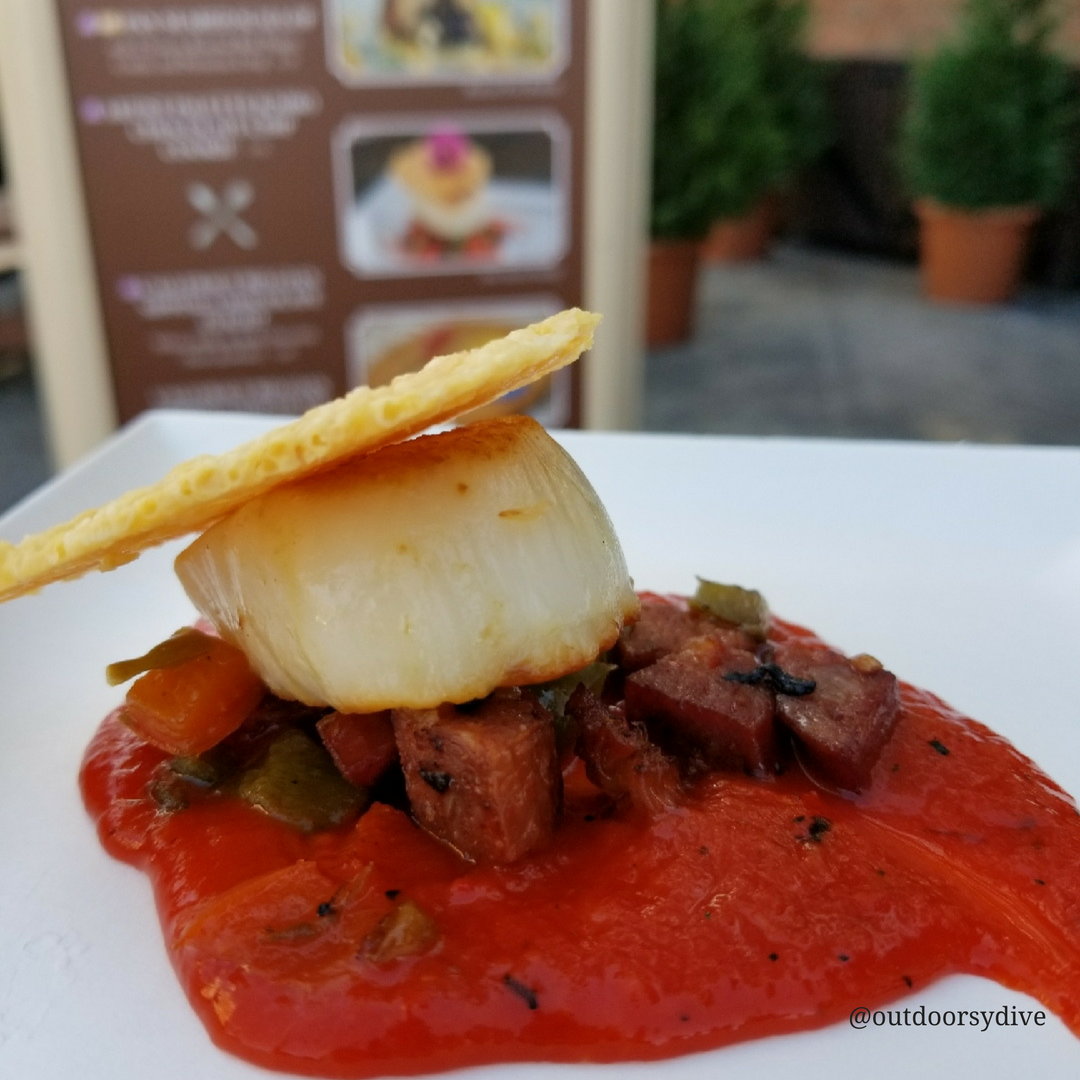 Beverages:
Sipping Chocolate Flight: White, Milk and Dark (non-alcoholic)
Saugatuck Brewing Co. Neapolitan Milk Stout, Douglas, MI
Lexington Brewing Company Kentucky Vanilla Barrel Cream Ale, Lexington, KY
Lindemans Framboise Lambic, Belgium
Barrymore Rosé, Monterey County, CA
Carmel Road Drew's Blend Pinot Noir, Monterey County, CA
Symphony in Chocolate Flight: Mozart Cream Liqueurs paired with Sipping Chocolates
Chocolate and Beer Pairing Flight
Pop Eats!
Food:
Sous Vide Chicken Roulade with Apples and Sage served with Warm Brie Fondue, Blueberry and Beet Gel and garnished with Beet Chip Crumbles (GF)
Shrimp Ceviche with Lime Mint Foam (GF)
Almond Frangipane Cake layered with Raspberry Jam and Belgian Chocolate (KA)
Pop't Art: Modern-design Sugar Cookie with Strawberry Filling (KA)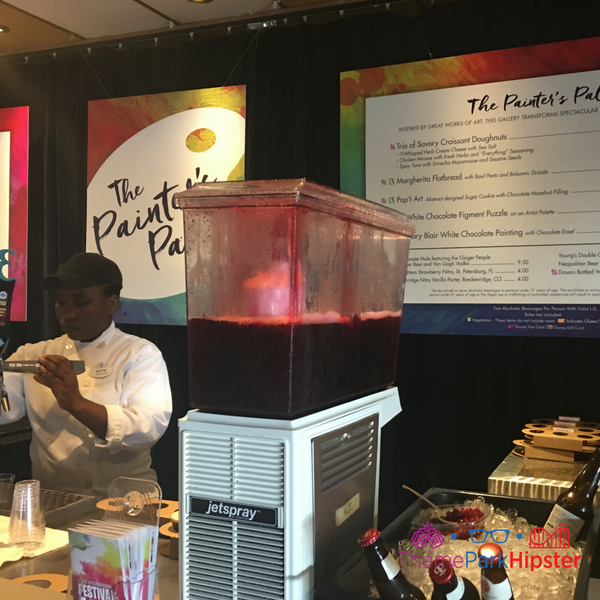 Beverages:
Blue Sky Black Cherry Boba Freeze (non-alcoholic) (KA)
#RainbowSherbetGlitterDreamAle by Playalinda Brewing Co., Titusville, FL
Popping Bubbles Cocktail
Tomato Soup Can Bloody Mary
Decadent Delights
Food:
White Chocolate and Purple Sweet Potato Mousse, Caramel, Coconut and Maple Meringue
Chocolate, Peanut Butter and Pretzel Crunch (KA)
Lemon and Blood Orange Tart
Artist Palette Jumbo Chocolate-Chip Cookie (KA)
White Chocolate Figment Puzzle on an Artist Palette (KA)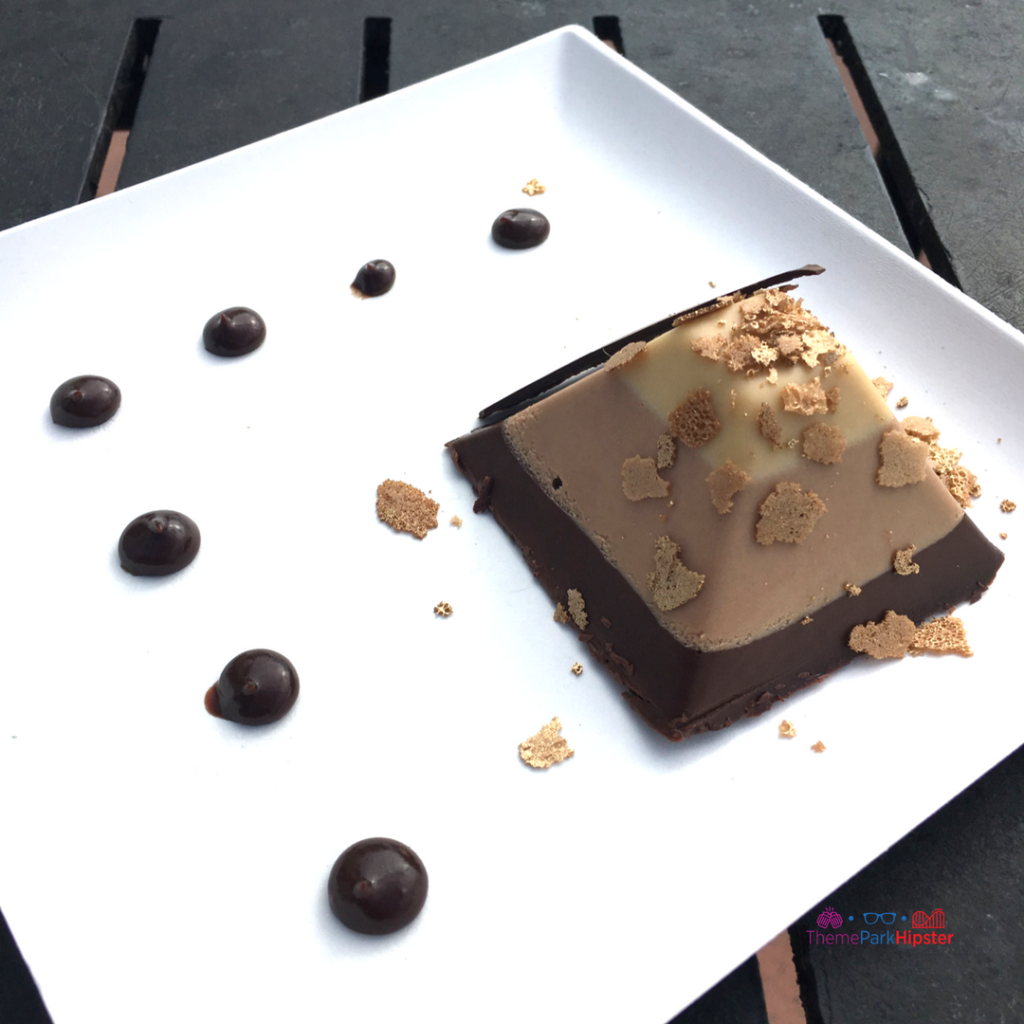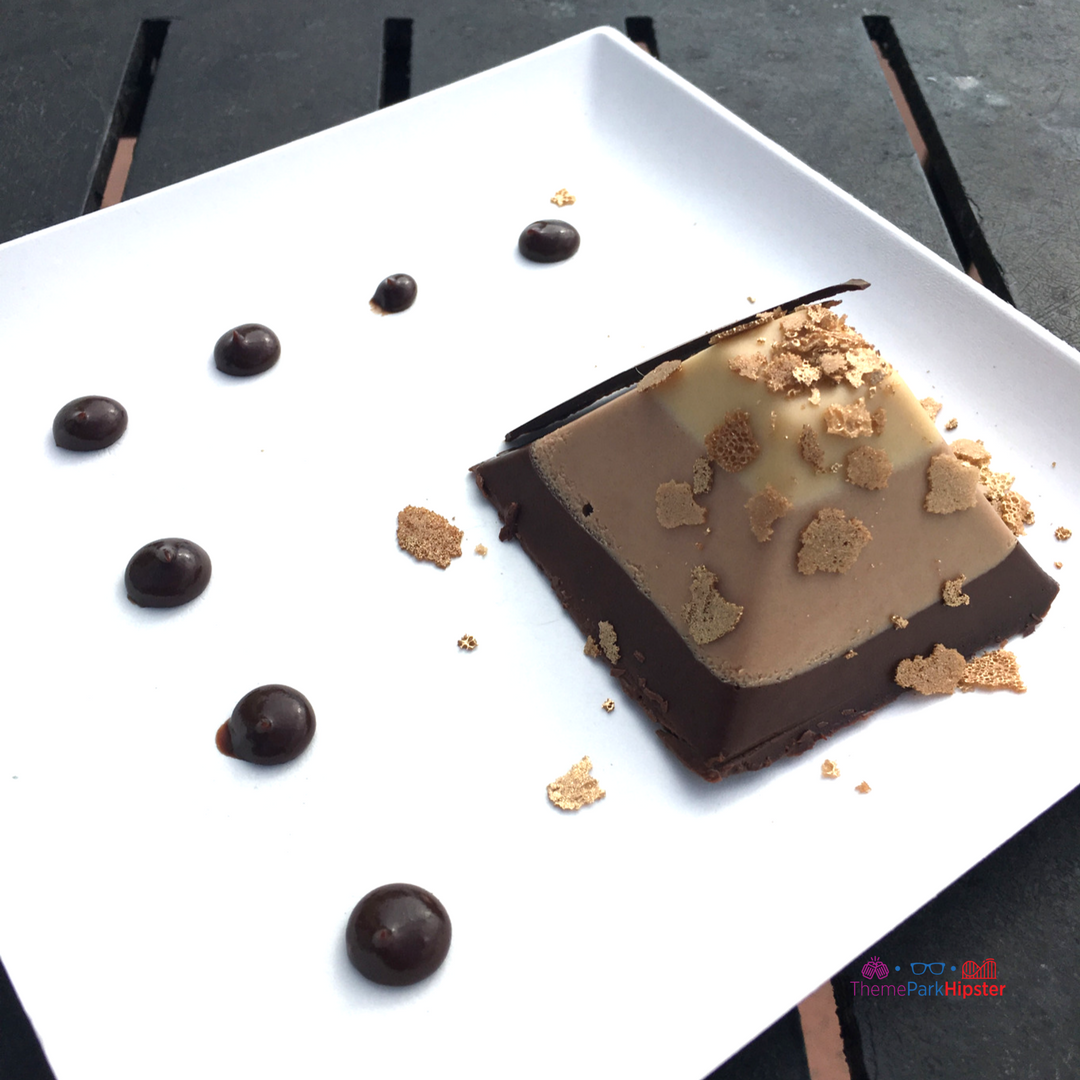 Beverages:
3 Daughters Strawberry Blonde Nitro, St. Petersburg, FL
Breckenridge Nitro Vanilla Porter, Breckenridge, CO
Young's Double Chocolate Stout, England
Biagio Moscato d'Asti, Piedmont
Florida Orange Groves Winery Black and Blue Port, St. Petersburg, FL
Cold Fashioned Coffee Cocktail
Neapolitan Beer Flight
The Masterpiece Kitchen
Food:
Wild Mushroom Risotto, Aged Parmesan, Truffle Shavings and Zinfandel Reduction (KA)
Smoked Salmon and Cream Gâteau with Egg Yolk Cream, Paddlefish Caviar and Micro-herbs
Charcuterie Palette with Artisan Cured Meats and Cheeses featuring Nueske's ® Applewood Smoked Beef
Vanilla, Rose Water and Pistachio Panna Cotta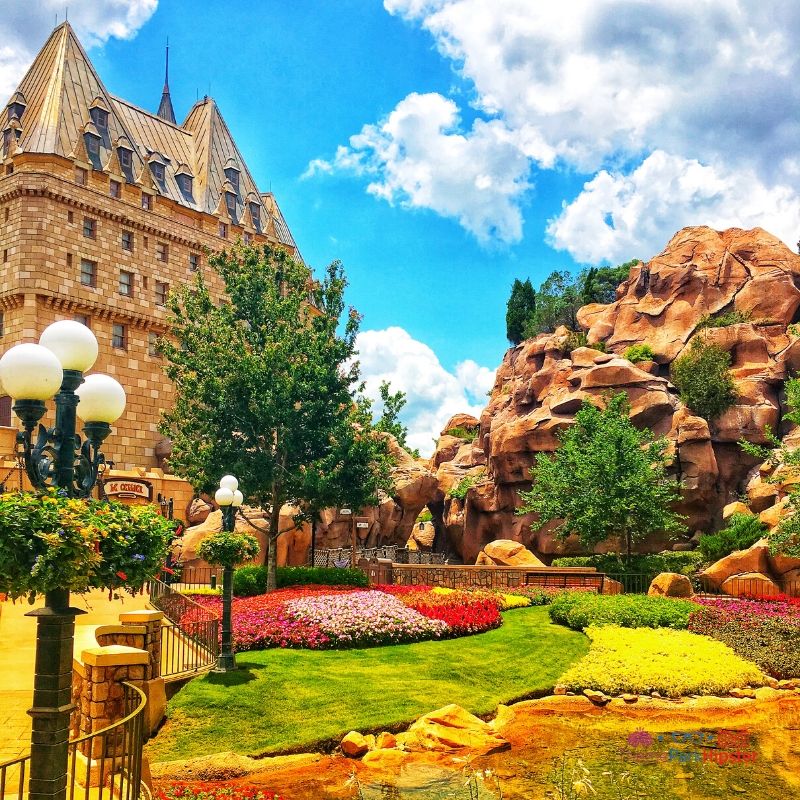 Beverages:
Weihenstephaner Original Lager, Freising, Germany
Perrier-Jouët Belle Époque Brut Champagne
The Meeker Vineyard Winemakers' Handprint Merlot, Sonoma County, CA
Pinord La Dama Reserva Familiar Brut, Spain
The Pinord La Dama Reserva Familiar Brut Rosé, Spain
Classic Sidecar with a Chocolate Twist
Funnel Cakes – The American Adventure
Food:
Peanut Butter & Jelly Sandwich Funnel Cake with Peanut Butter Ice Cream, Marshmallow Cream and Raspberry Glaze (KA)
Learn how to find your perfect vacation home rental near Disney World by Clicking HERE!
Fife & Drum – The American Adventure
Food:
Musical Float: Layered Strawberry, Lemonade and Blue Raspberry Slushy with Vanilla Ice Cream and White Chocolate (non-alcoholic) (KA)
Block & Hans – The American Adventure
Beverage
Arendelle Aqua Lemonade: Frozen Lemonade with Monin Cotton Candy and Ole Smoky Blackberry Moonshine
Goshiki – Japan Pavilion
Food:
Taiyaki: Fish-shaped Cake stuffed with a Sweet Red Bean Filling served with Green Tea Chocolate and Whipped Cream Cheese (KA)
Sushi Donut: Donut-shaped Sushi featuring Salmon, Tuna, Shrimp, Cucumber and Sesame Seed over a decorated plate of Wasabi Aïoli, Sriracha and Eel Sauce
Vegetable Gyoza: Vegetable and Edamame filled Gyoza atop Truffle-mashed Potatoes, Shiitake Mushrooms, Pepper Strings and Tonkatsu Teriyaki Sauce (KA)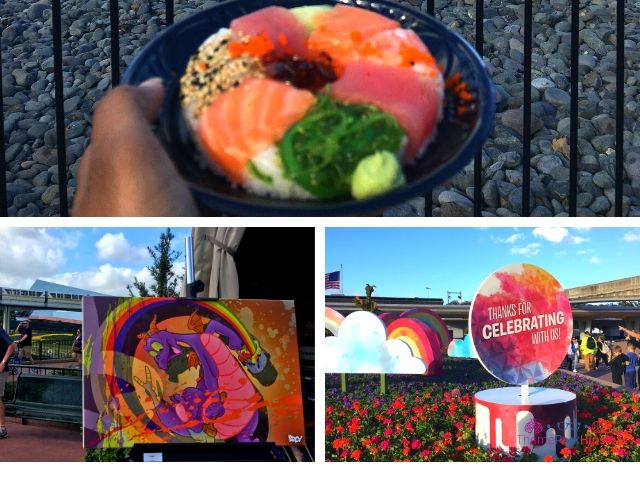 Beverages:
Nomi Masui Draft Lager
Masu Sake in a Traditional Personalized Wooden Cup
Nigori Sake Cocktail: Frozen Nigori Sake and Calpico accented with Strawberry and finished with Cotton Candy
Joffrey's Coffee & Tea Company
Beverages:
Canada: Impressionism Pairing: Blackberry Iced Latte topped with a delicious Blueberry Donut and Sweet Whipped Cream
Showcase Plaza: Renaissance Pairing: Iced Mocha Latte served with a timeless Glazed Donut and Sprinkles
Future World East: Modern Pairing: Coconut Iced Latte garnished with a decadent Chocolate Donut and topped with Whipped Cream and Sprinkles
The American Adventure: Baroque Pairing: White Mocha Iced Latte layered with a Red Velvet Donut and Sprinkles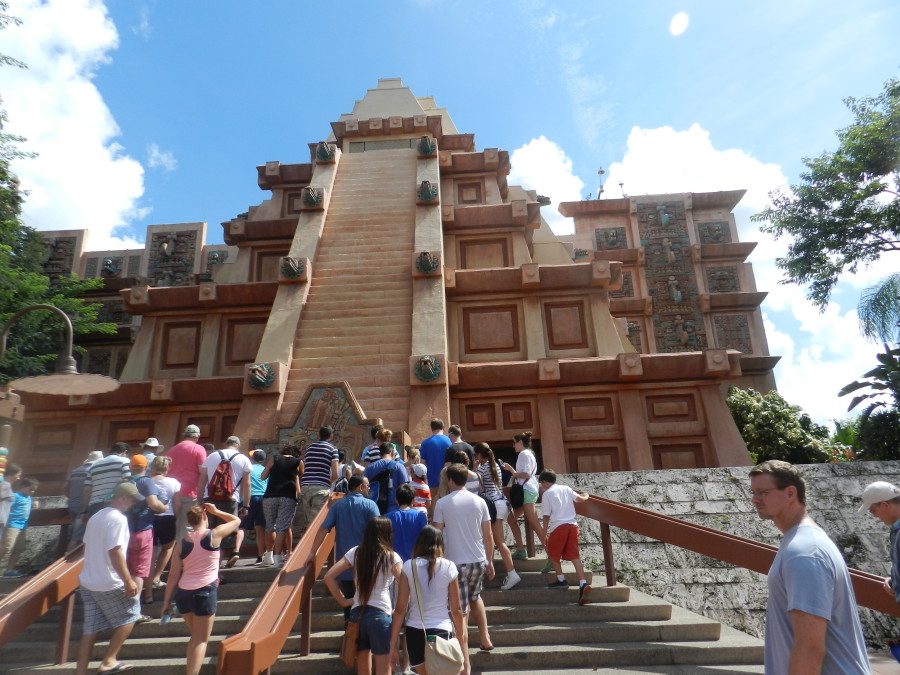 El Arista Hambriento – Mexico Pavilion
Food:
Sopes de Barbacoa: Braised Barbacoa Beef served on Fried Guajillo Corn Shell with Black Beans, Cotija Cheese, Mexican Cream and Chives
Agave Pork Belly: Pork Belly caramelized with Agave atop Pumpkin Seed Pesto Lentil Salad
Beverages:
Frida Banana Daiquiri: Mexican Handcrafted Rum, Banana Purée and Applejack (served Frozen)
Diego Blackberry Margarita: 100% Agave Tequila, Blackberry Purée, Fresh Jalapeño-Lime Juice served with Black Ant Salt Rim
Mexican White Sangria: White Wine, Fruit Juices and Sweet Cinnamon-infused Tequila
Theme Park Hacks at Your Finger Tips. Plan your next vacation with the latest tips and tricks on the ThemeParkHipster App. Download Today!
Refreshment OutPost – Outpost
Food:
Plant-based Bratwurst with Spicy Turmeric Aïoli, Coffee Barbecue Jackfruit and Slaw
Paintbrush Churros: Cinnamon-Sugar Churros Dipped in Colorful White Chocolate (KA)
Beverages:
Barrel of Monks Brewery Endless Enigma Golden Pale Ale, Boca Raton, FL
Collective Arts Brewing Life in the Closus Hazy IPA, Hamilton, Ontario, Canada
M.I.A. Beer Company Malt Bach Brown Ale, Doral, FL
Popcorn Pairing Flight
Refreshment Port – Showcase Plaza
Food:
Lobster Chips: House-made Chips, Lobster, Lobster Bisque Cheese Sauce, Pickled Jalapeños and Citrus Cream
Beverages:
Ciderboys Zen Berry Apple Boysenberry Hard Cider, Stevens Point, WI
Spottswoode Sauvignon Blanc, Napa Valley, CA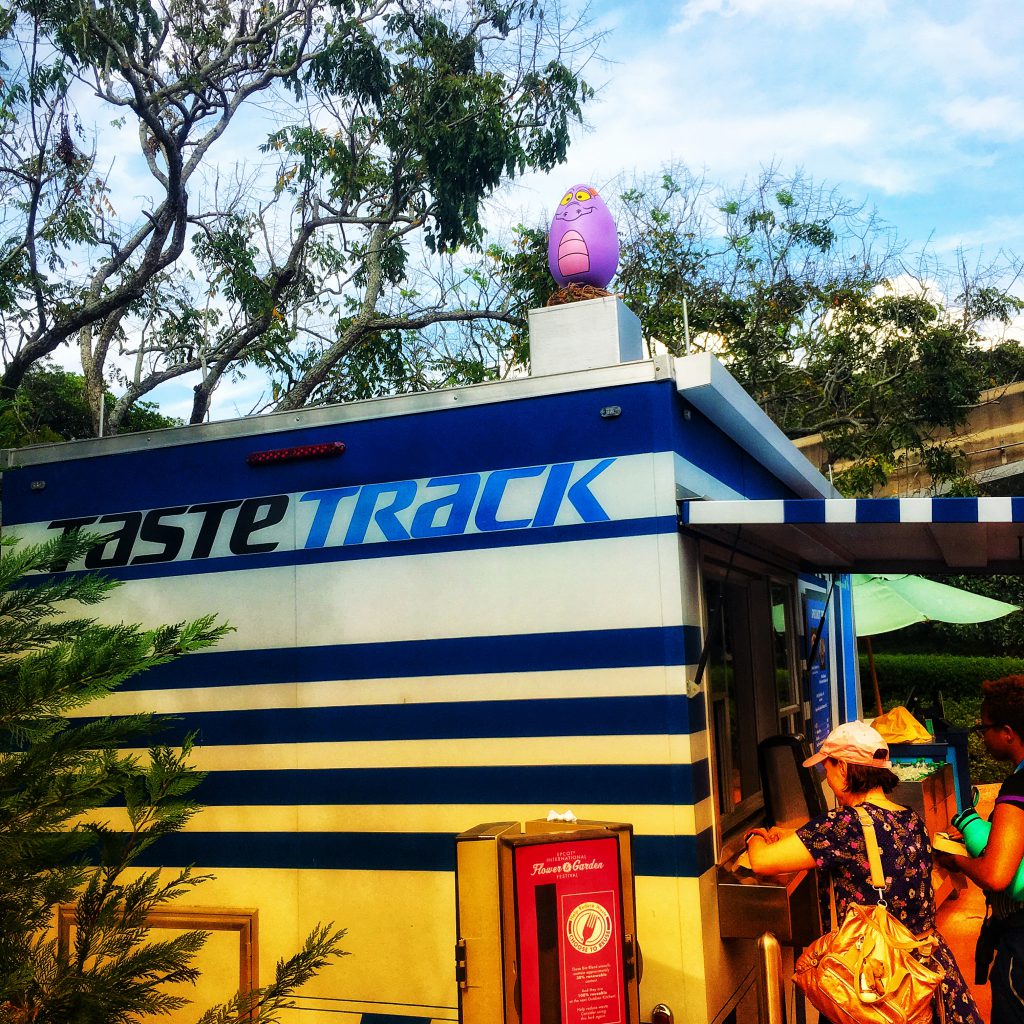 Test Track Cool Wash – Future World East
Beverages:
Assorted Coca-Cola Slushies (non-alcoholic) (KA)
The Painted Panda – China
Food:
Spicy Beef Shumai
Char Siu Pork Bun
Beverages:
"Panda" Bubble Tea: Classic Milk Tea with Black and White Boba Pearls (non-alcoholic) (KA)
Jasmine Draft Beer
Fortune Cookie: ByeJoe Spirit, Amaretto, Coconut and Pineapple
Kung Fu Punch: Vodka, Triple Sec
Sea Butterfly: Butterfly Pea Flower-infused Cocktail with Lychee Syrup, Vodka, Light Rum and Magic Boba Pearls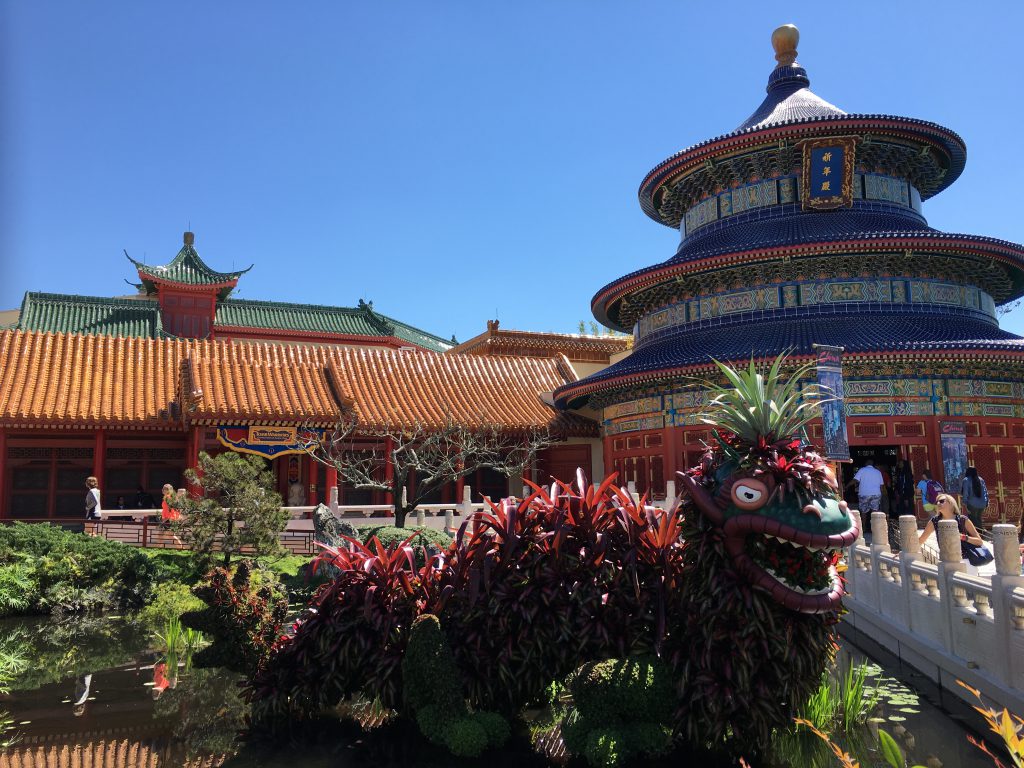 L'Art du Cuisine Francaise – France
Food:
Crème de Brie en Petit Pain: Warm Creamy Brie in a House-made Bread Bowl (KA)
Tomate Farcie Faҫon Paul Bocuse: Tomato Stuffed with Braised Ribs Paul Bocuse-style
Moelleux Aux Chocolats Valrhona: Molten Chocolate Cake with Pure Origin Valrhona Chocolates (KA)
Trio de Macarons: Assortment of Three House-made Macarons in a Gift Box
Beverages:
Frozen French Martini: Grey Goose, Vodka, Chambord Liqueur, Pineapple, Orange and Grape Juice with Lemon-Lime Foam
Veuve du Vernay, Brut N°1, Limited Edition: French Sparkling Wine
Vouvray, Marcel Dubois, 2018
Bordeaux, Château Malbec, 2015
Mosaic Canteen – Morocco
Food:
Spiced Beef with Pine Nuts and Dried Cherries, Hummus and Pita Chips
Mediterranean Flatbread with Zaatar, Olive Oil Artichoke, Olives, Mozzarella and Feta Cheese
Chebbakia: Hand-twisted Strips of Fried Dough coated with Honey, Rosewater and Sesame Seeds
Beverages:
Casa Beer
Kabash Prestige White Wine
Embrace the Arak: Massaya Arak, Grapefruit Juice and Grenadine
L'Arte di Mangiare – Italy
Food:
Insalata di Gamberi al Limone di Zagara: Salad of Poached Shrimp in Sicilian Lemons, Arugula, Shaved Fennel, Avocado, and Citrus Dressing
Pollo ala Pirandello: Golden Chicken Drumstick stuffed with Ricotta Cheese and Pomodoro Sauce (KA)
Rossini: Prosecco Mousse with Strawberry Sauce (contains alcohol)
Beverages:
Peroni Nastro Azzurro Pilsner
Prosecco, Villa Sandi
Moscato Fior d'Arancio, Montegrande
Corbinello, Montegrande
Pinot Grigio, Santa Marina
Merlot, Montegrande
Amaretto Bellini: Amaretto, White Peach Purée and Prosecco
Vodka Rossini: Vodka, Strawberry Purée and Prosecco
What to Know Before You Go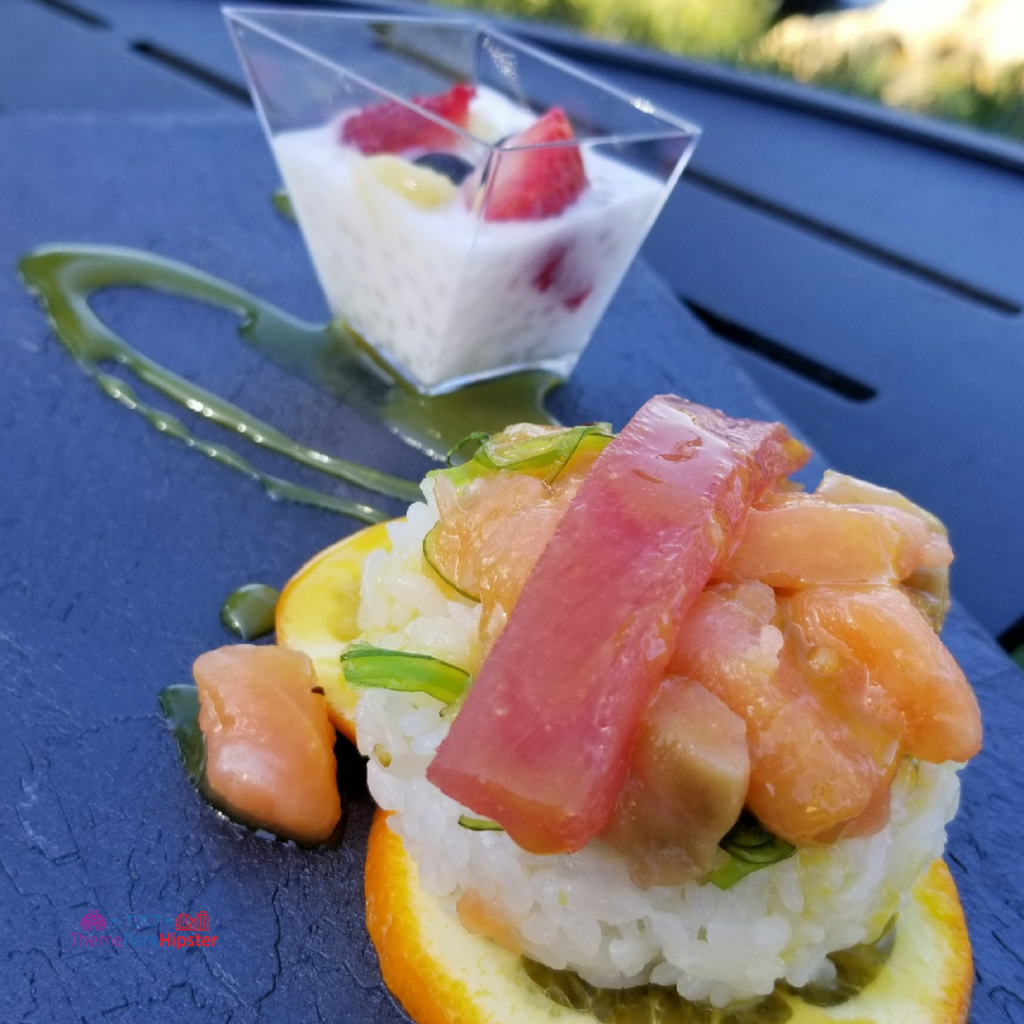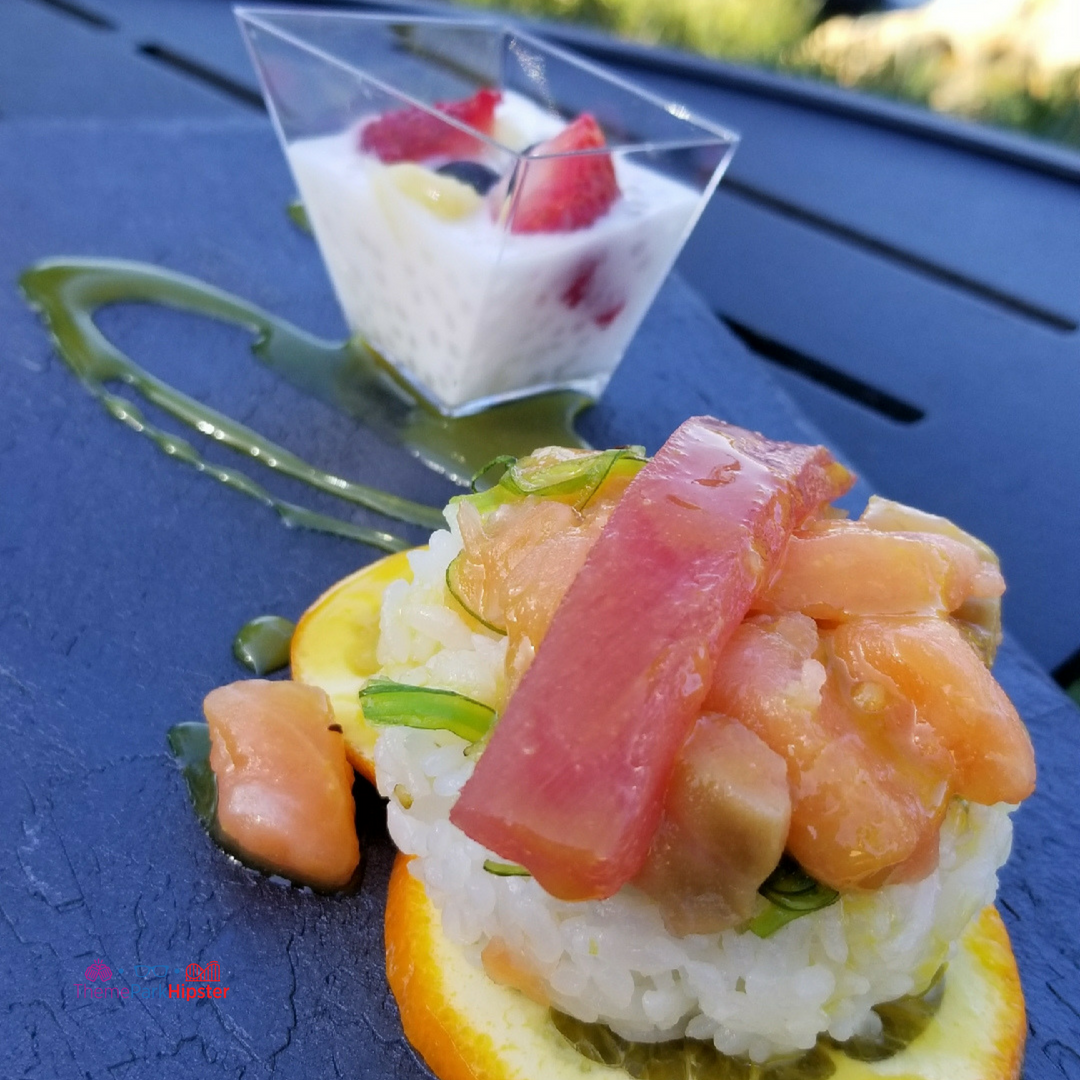 Before we end this foodie guide, let's go through a few things you should know before you make your way over to Disney's Epcot.
Festival Details
Will take place in World Showcase and Future World at Epcot
Is open daily from January 17 to February 24, 2020
The Food Studios open from 11:00 a.m. to 9:00 p.m.
Epcot admission is required
Alcohol will only be served to Guests 21 and older
How much does Epcot cost?
A one-day REGULAR season Epcot ticket starts at $109* (prices do fluctuate based on the season).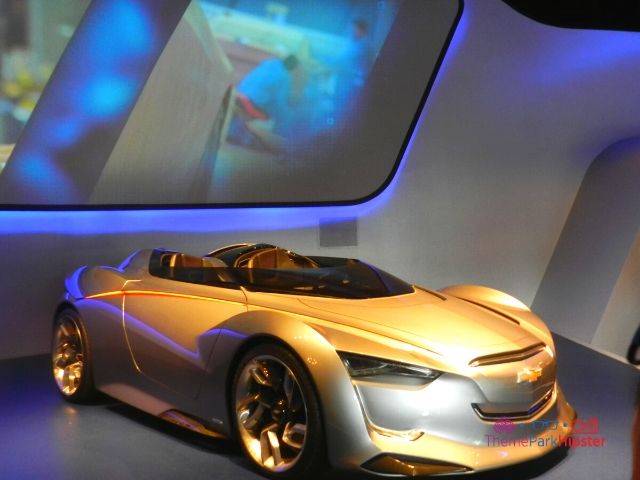 What are the Best Rides at Epcot for Adults?
Living with the Land
Spaceship Earth
Test Track
Mission Space
Frozen Ever After
Read the full guide to doing Epcot the grown-up way!
How many countries does Epcot have?
There are 11 (eleven) countries in Epcot.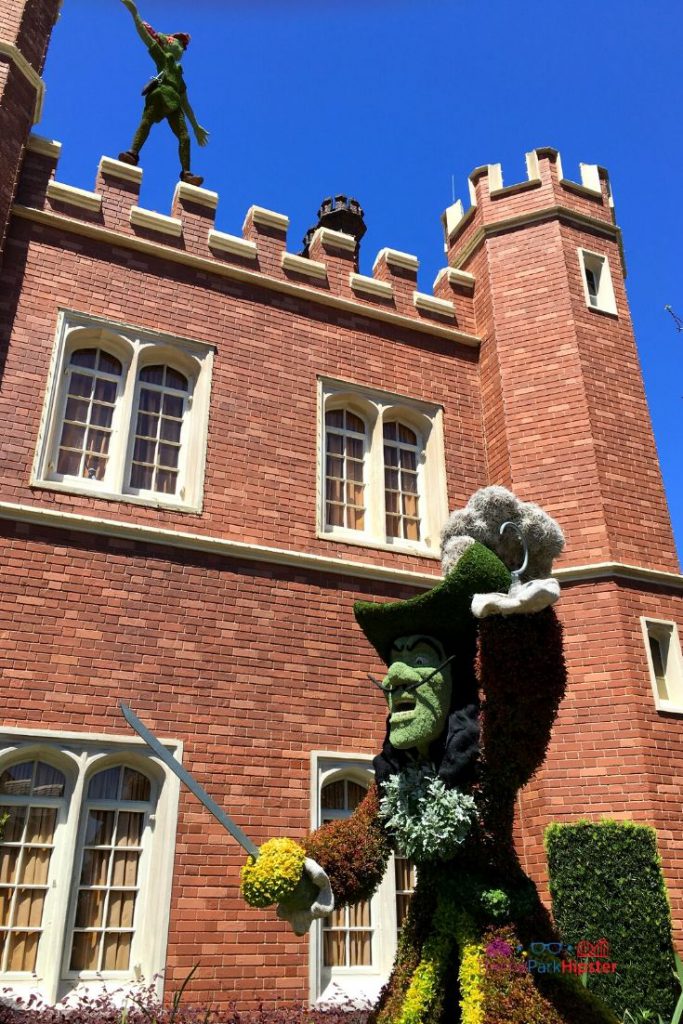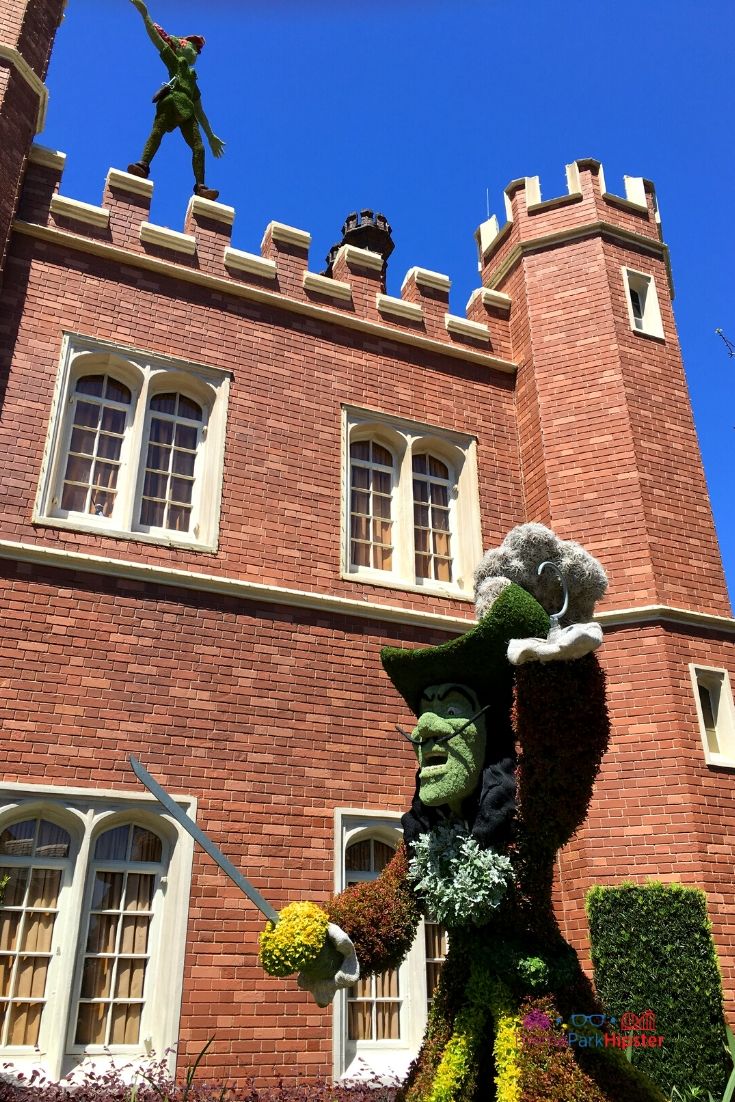 What are the countries in Epcot?
Norway
China
Germany
Italy
America (United States)
Japan
Morocco
France
United Kingdom
Canada
Do you need a separate ticket for Epcot International Festival of the Arts?
You do not need an additional ticket to participate in the Epcot Festival of the Arts.
If you plan on doing any of the special seminars, then you will have to pay additional fee.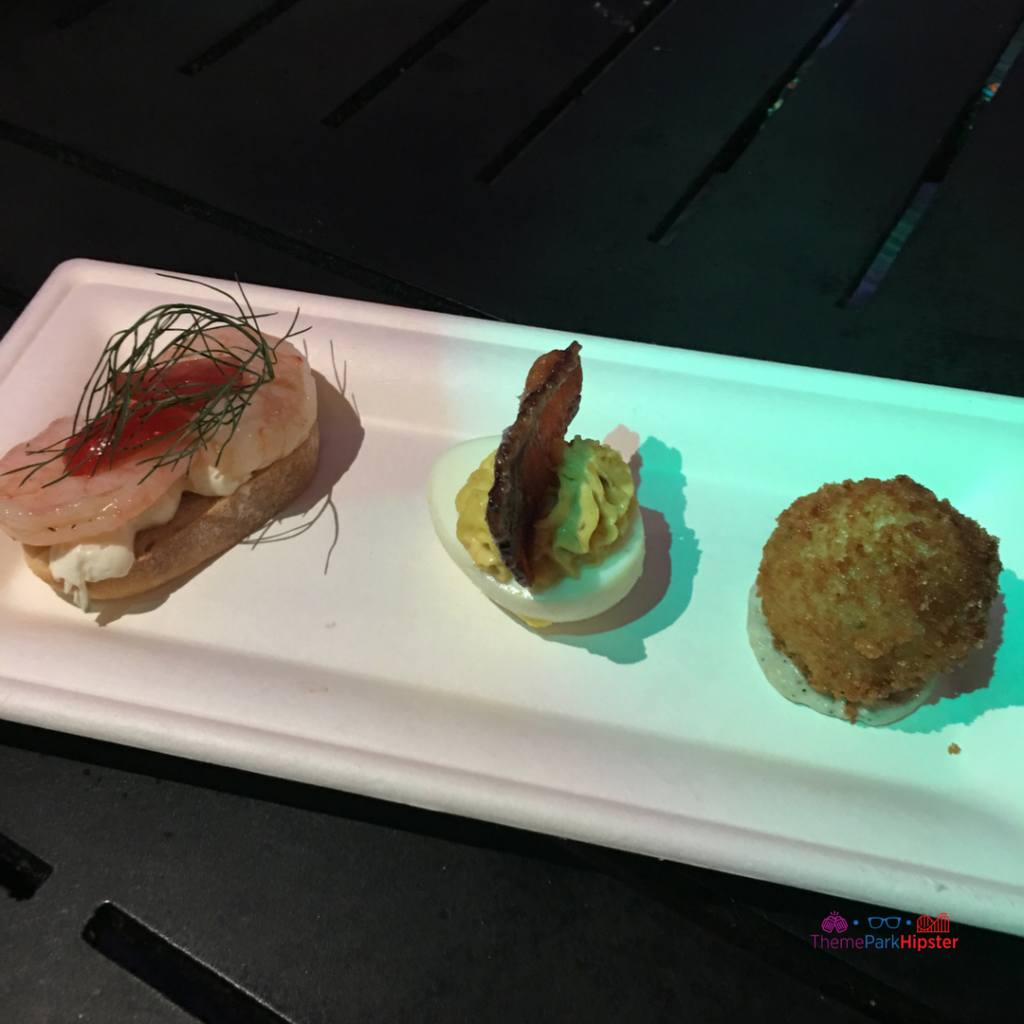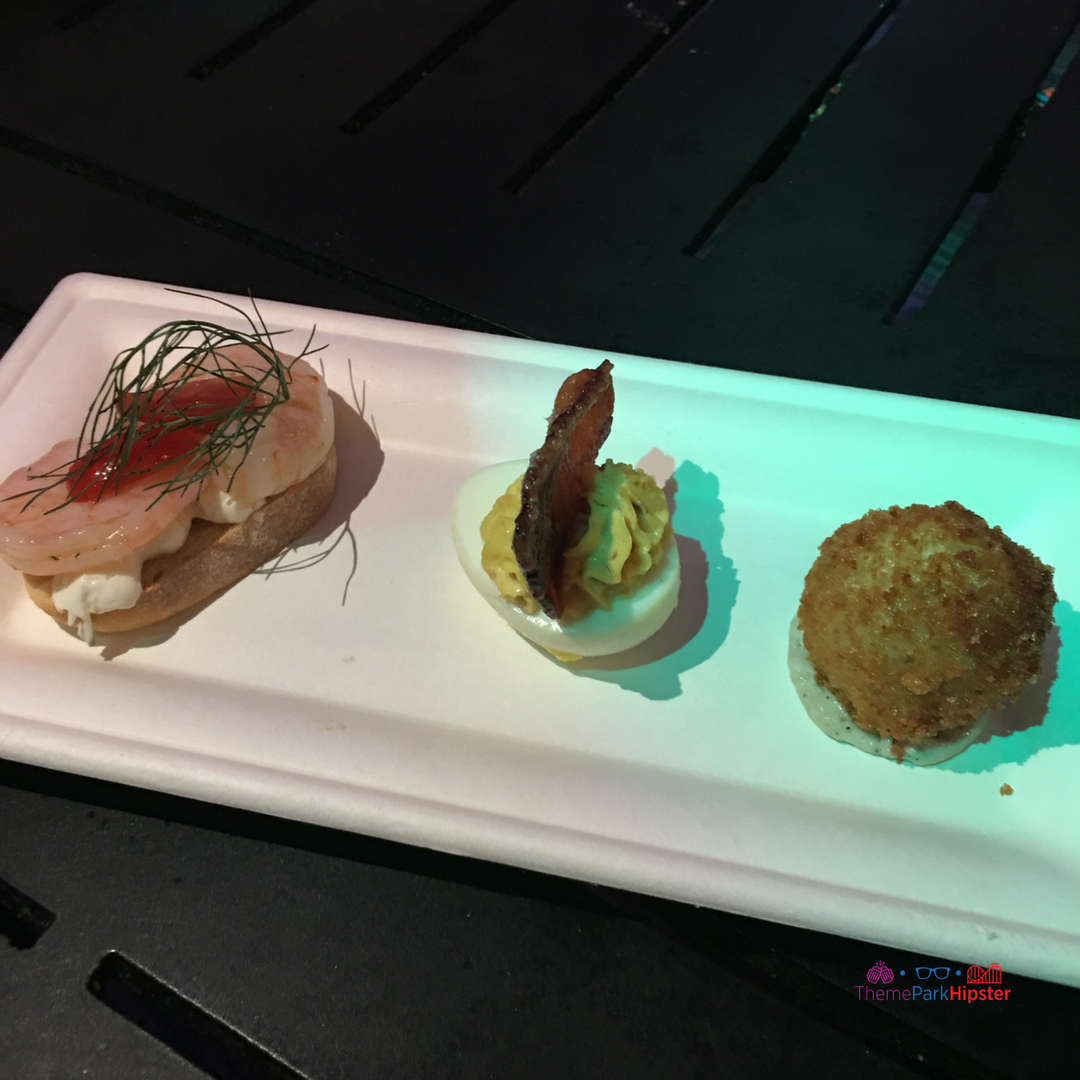 Can you use Dining Plan snack credits at Epcot Festival of the Arts?
You sure can!
The snack credit can be used for most food items under $6.49. Simple snacks include pastries, ice cream bars, water bottles and soda.
Read: How to maximize your Disney Dining Plan here!
Where are the best places to have a drink Epcot?
Like everywhere in the park and I mean that.
Nothing else needs to follow…
I will say that Tutto Gusto Wine Cellar in the Italy Pavilion and La Cava Del Tequila in the Mexico Pavilion are the absolute best places to chill and enjoy a drink.
If it's not too crowded.
Don't Forget to Have Your Drinking Around the World at Epcot Passport Handy
Don't get overwhelmed trying to plan your perfect route around World Showcase. You already have enough to worry about for your Disney vacation.
Get your Drinking Around the World Passport to help you keep track of your progress of the best drinks in Epcot.
What are the best drinks at Epcot?
My top 5 must have alcoholic beverages are:
Avocado Margarita from La Cava del Tequila in Mexico
Mediterranean Journey for Spice Road Table in Morocco
Leaping Leprechaun from Rose & Crown Pub in United Kingdom
Apple Ice Wine from the Trading Post in Canada
Sangria from La Cava del Tequila in Mexico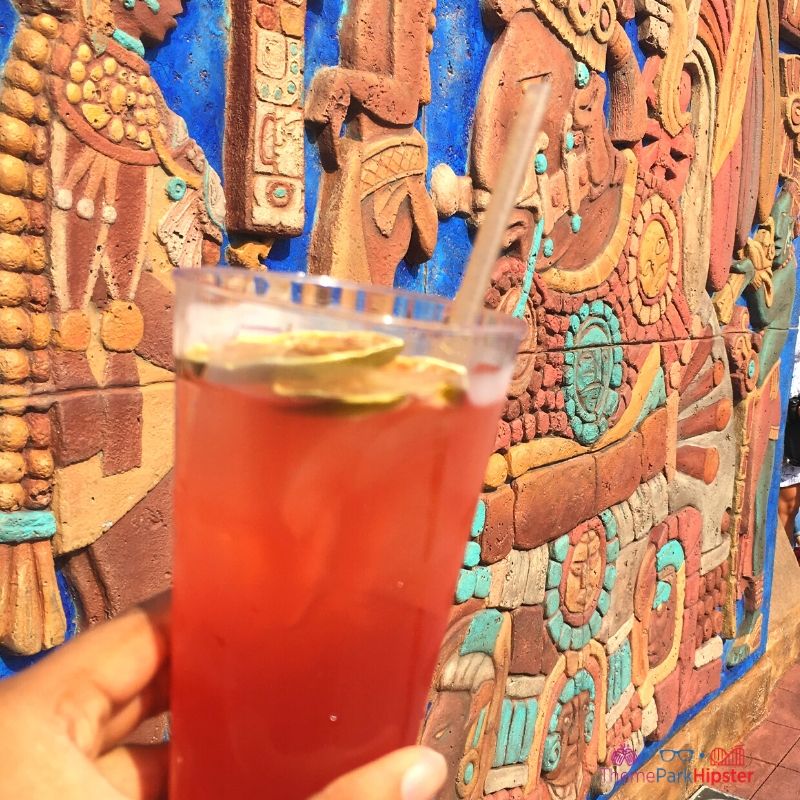 You can read more of the best drinks at Epcot here!
Final Thoughts on the Epcot Festival of the Arts Menu
The Epcot International Festival of the Arts runs from January 17 to February 24th 2020 so, be sure book any of your do reservations today!
Which delicious dish on the Epcot Festival of the Arts Menu are you most excited to try this year? Leave a comment below.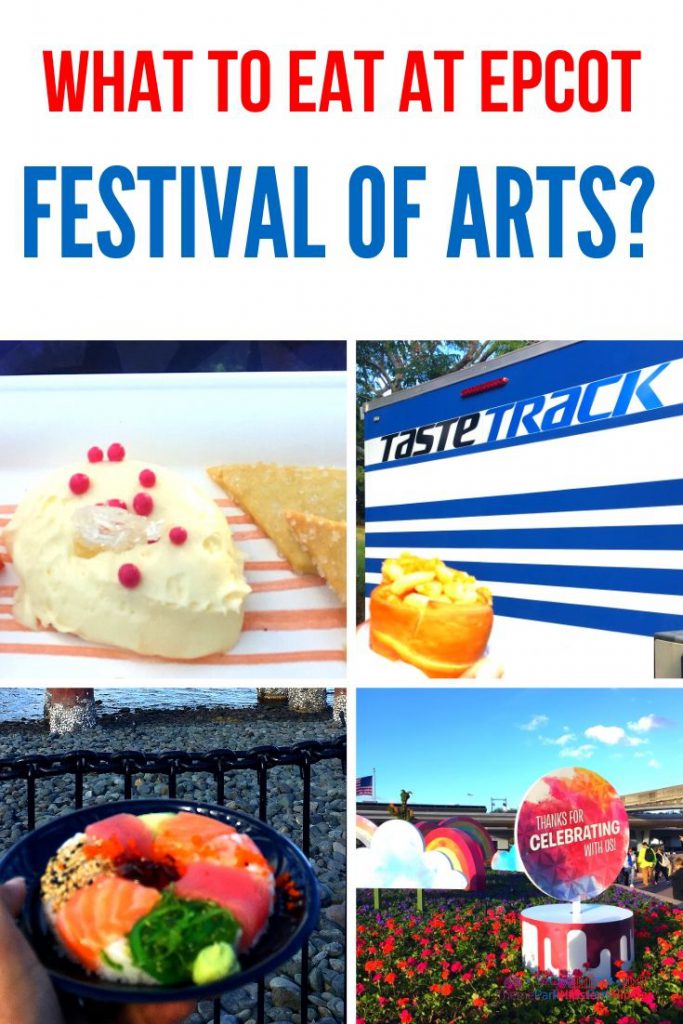 ---
Are you planning a trip to Disney World soon? Be sure to read the Disney Vacation Planning Guide for your next dream trip!
Until next time, Happy Holidays Hipsters!
NikkyJ