Did you know that you can enter into the Beast's castle at Disney World?
One of the many reasons guests come to the vacation destination that is Walt Disney World, is to have the ability to step into the world of the animated classics that they grew up with on their televisions.
Disney takes pride in their Imagineering team and their ability to transfer animation to reality in their parks with immaculate storytelling, theme and a perfect blend of familiarity with new extensions.
The Beast's Castle is a great example of some of the intricate techniques that WDI (Walt Disney Imagineering) have come to utilize through the years. Today, I will be letting you in on the mystery of this castle.
THIS POST MAY CONTAIN AFFILIATE LINKS. PLEASE READ MY DISCLOSURE FOR MORE INFO. Which means if you click on certain links, I may receive a small commission at no additional charge to you.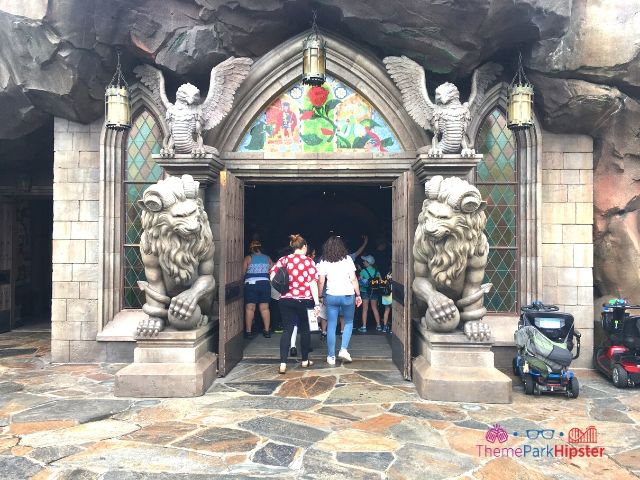 I will be breaking the location down as follows:
History
What to expect
Tips and Tricks
History
Beauty and the Beast debuted to audiences in 1991 as part of Disney's Renaissance era. It almost instantly became a classic that was a must see for everyone.
Up until recent years, there wasn't an attraction for the film besides the Beauty and the Beast- Live on Stage show, which still operates today and has since November 22, 1991.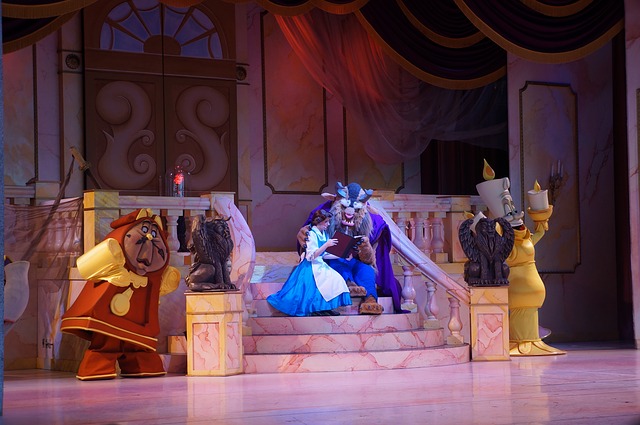 At the 2009 D23 Expo, it was announced that Walt Disney World would be doing amazing extensive refurbishment of Fantasyland and creating a new one. This meant that attractions such as Snow White's Scary Adventures and Toontown has to go away permanently.
This extension and refurbishment also added 26 acres to New Fantasyland. It was finished and opened to the public on December 6, 2012.
ORDER NOW to secure your ticket reservation in the parks! GET MY DISNEY TICKETS!
Soft Opening
Although, Disney does soft openings to test things and work out kinks. The Be Our Guest Restaurant was available on November 19, 2012.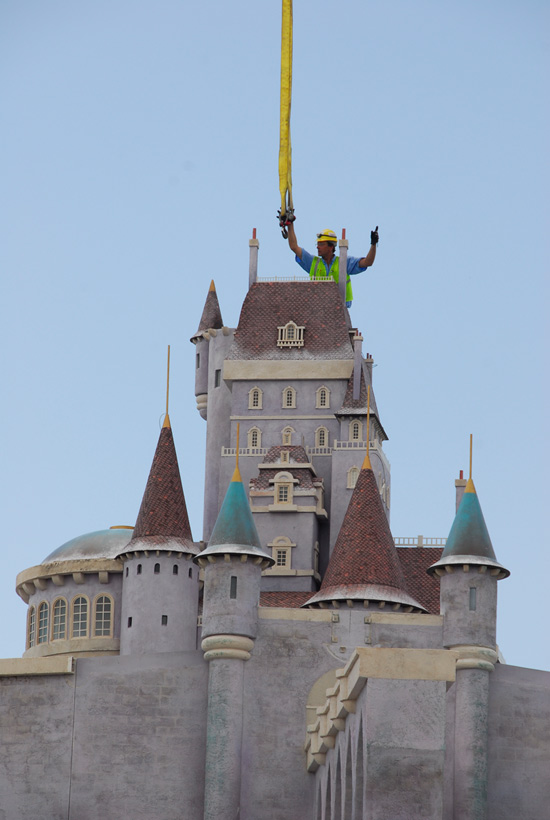 During sneak peeks, Disney Parks Blog showed how they used a favorite tool of theirs, forced perspective, to achieve the look that the castle was larger and more grandiose than it appeared when guests first see it:
Also included in the expansion was Gaston's Tavern, a quick service restaurant themed to the Tavern that he frequents in the film.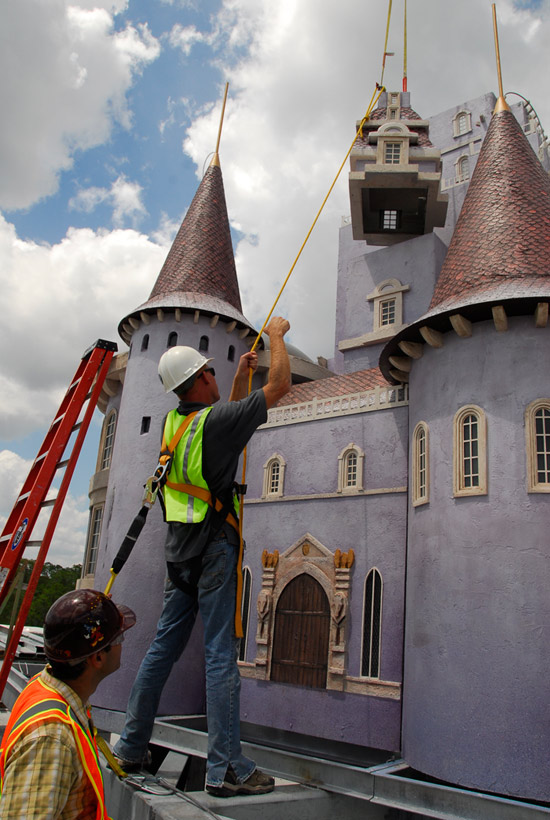 There was also the Bonjour Village Gift Shop and Enchanted Tales with Belle, an interactive meet and greet and attraction with Belle that takes you inside the mysterious castle and back to the day Belle and Beast fell in love.
What to Expect from the Beast's Castle
As mentioned before, the castle uses forced perspective so as you get into new fantasyland and closer towards the castle, you will see it's not as big as you would expect.
But this doesn't diminish the experience at all because you will quickly discover that the castle underneath is the entrance into the dining room. This entrance is to the extremely popular Be Our Guest Restaurant.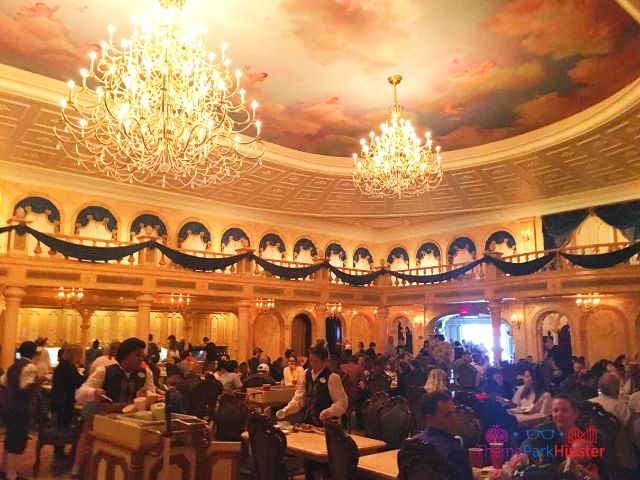 As mentioned before as well, another way to enter the mysterious castle is through Enchanted Tales with Belle but I won't spoil the surprise there as it's a big part of how the attraction works.
Getting back to Be Our Guest restaurant, this is a sit down dining experience and a very popular one at that due to its immerse theme.
Therefore it is highly recommended that you try to get a reservation to dine here. Especially with the new procedures in effect at the parks.
While it's not impossible to get seating without it, it's suggested extremely so you won't have to wait forever to experience it.
Ready to plan your theme park trip? Watch the best vacation planning tips on YouTube. Get started here!
Dining Inside the Beast's Castle
I've been fortunate to be able to partake in breakfast, lunch and dinner several times at Be Our Guest Restaurant and will share my tips and tricks shortly on the best times to go and my recommendations.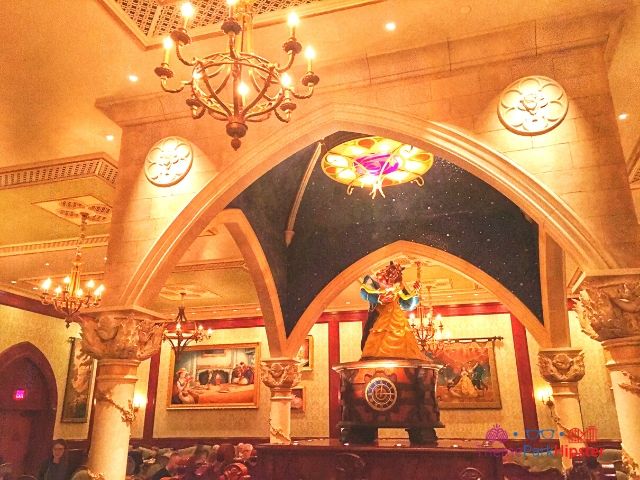 Be Our Guest
The Be Our Guest restaurant is truly a credit to Walt Disney Imagineering as it allows you to step inside the very scenes of Beast's Castle as seen in the film.
There are 3 main dining rooms:
The Ballroom
West Wing/Rose Room
Gallery
In the daytime, it's counter service and in the evening it's table service. The theme is worth the price alone as everything is exact to the film from the angels and chandeliers on the ceiling in the ballroom to the wilting rose in the West Wing with the changing master's portrait.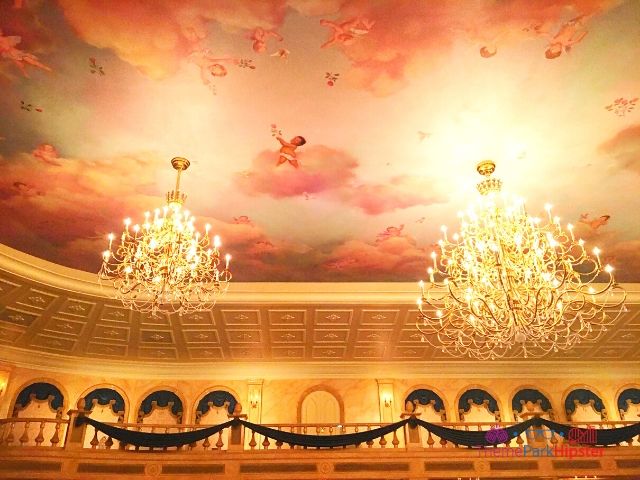 Breakfast at Be Our Guest Restaurant
The Breakfast is a coveted time to go, but personally I would say skip this unless you want to use the time to eat a quick breakfast and be able to get to some attractions such as Seven Dwarfs Mine Train or Peter Pan's Flight before the lines get too backed up.
Breakfast features special French inspired menus which allows it to stand out such as a Vegetable Quiche, French Toast, Feast a la Gaston and Croque Madame. If you are not adventurous with your food, then this isn't the time to visit.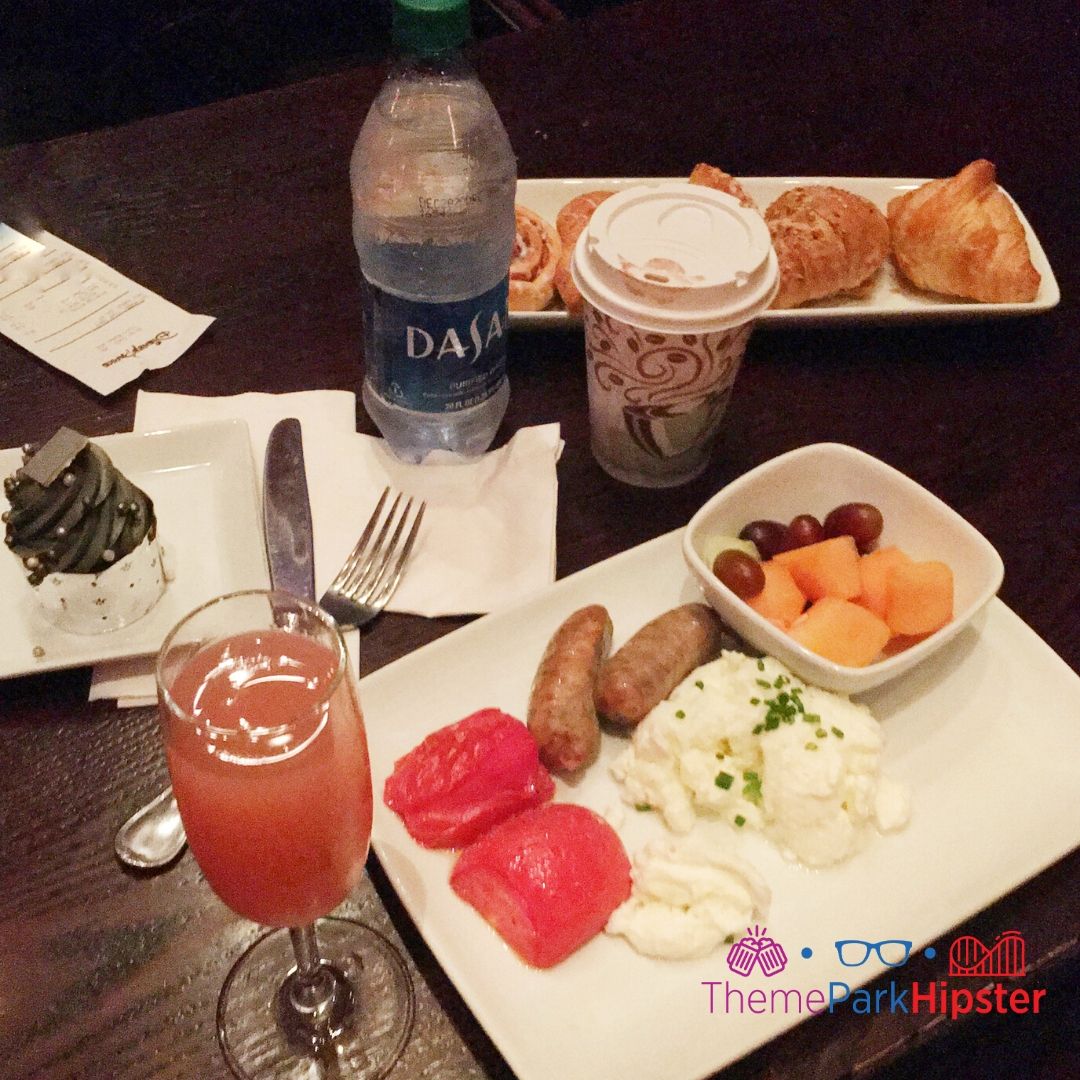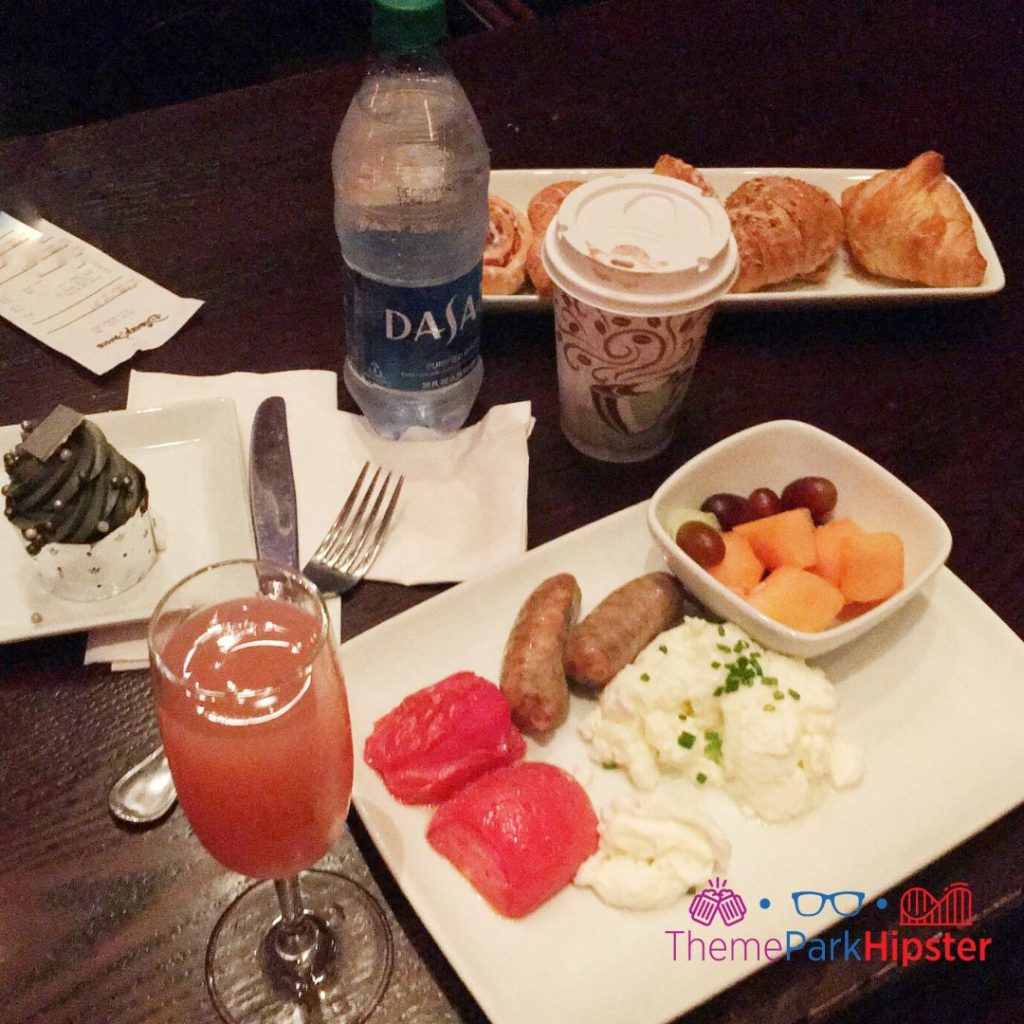 Lunch and Dinner at Be Our Guest Restaurant
Both Lunch and Dinner have recently been changed to a price fixe meaning that meals for adults are $62 including an appetizer, entrée and dessert trio platter. For children it's $37.
The appetizers include the French onion soup, which I was would absolutely recommend you try, Maine Lobster Bisque and Mixed field greens. Entrees include Herb Salted pork Tenderloin, Center cut filet mignon, and Poulet rouge chicken.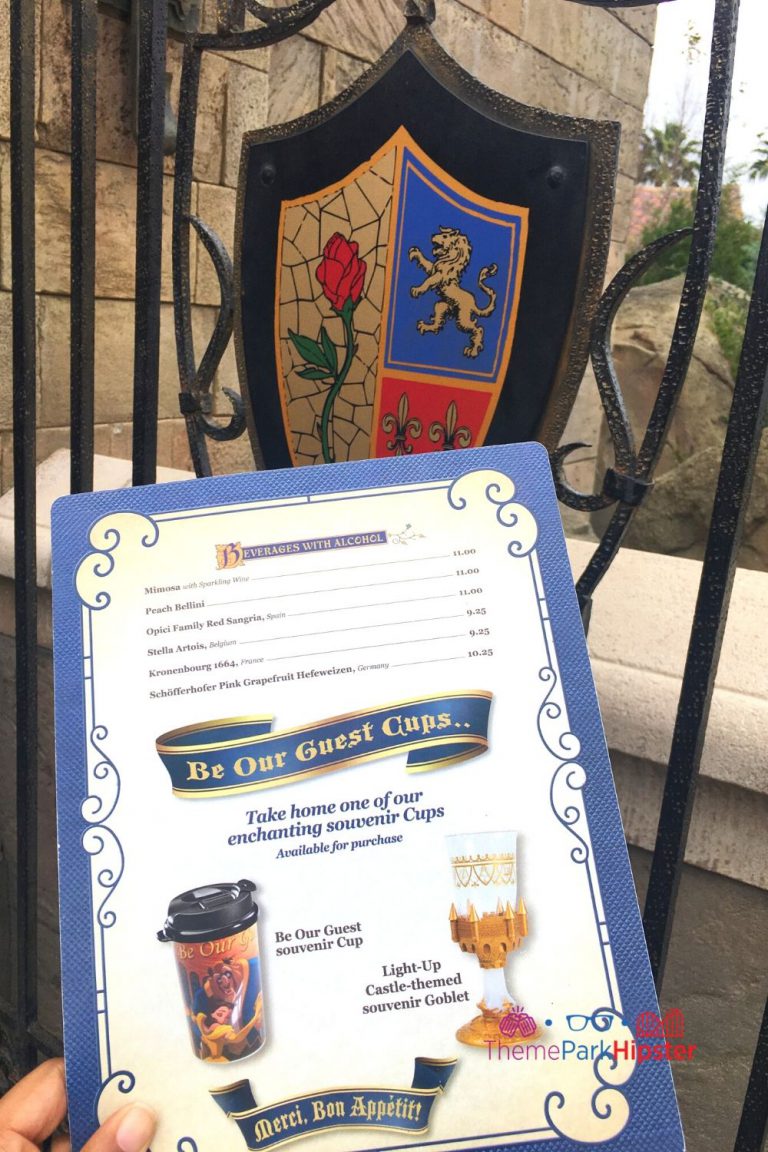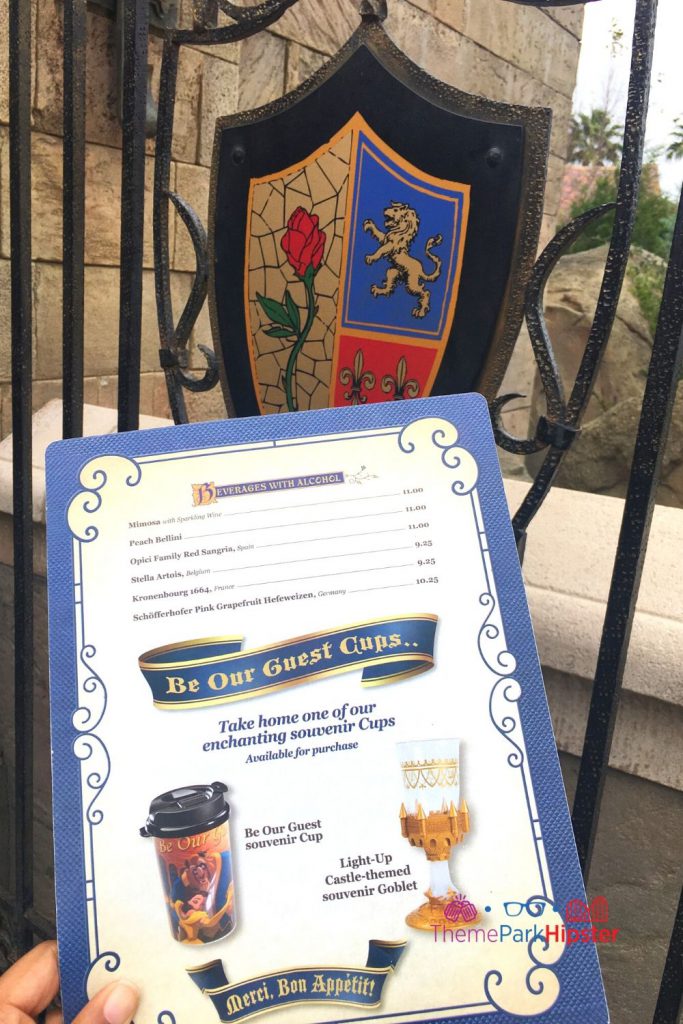 Most guests prefer to do dinner at Be Our Guest because it has a more romantic atmosphere and more of a feel of that special evening where belle and beast fell in love, especially if you get seated in the ballroom.
Hipster Power Tip: Dinner is the only time you can meet the beast in a meet and greet setting.
Dinner features the same appetizers and entrees. For your meet and greet, Disney Photopass is available. They also feature an excellent selection of wines that I would recommend you try.
This location was also the first to serve alcohol in Magic Kingdom.
Theme Park Hacks at Your Finger Tips. Plan your next vacation with the latest tips and tricks on the ThemeParkHipster App. Download Today!
7 Pro Tips and Tricks for Your Disney Visit to the Beast's Castle
Here I will give a few quick tips and tricks regarding the area featuring Beast's Castle, Be Our Guest Restaurant and Enchanted Tales with Belle along with the area.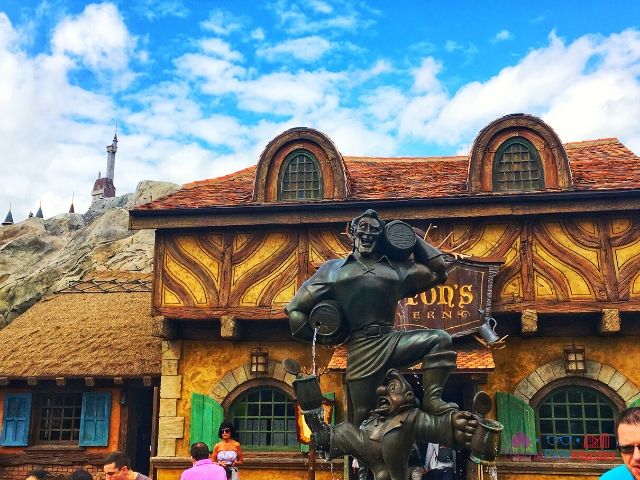 1. Meet Gaston
You can meet Gaston right in between the Tavern and the gift shop. Be sure to check My Disney Experience or ask a Cast Member for times as it may change depending on the season.
2. Try the Delicious Snacks
Please also try Lefou's Brew and a Cinnamon Roll at Gaston's Tavern if you're skipping Be Our Guest for breakfast. It's way more filling due to its size, easy to share amongst friends and you can get a souvenir cup with your brew.
3. Get an Early Reservation
If you want to get a better chance at one of the coveted rides in New Fantasyland such as Seven Dwarfs Mine Train, Peter Pan's Flight or The Many Adventures of Winnie the Pooh, try getting a reservation at Be Our Guest before Park opening.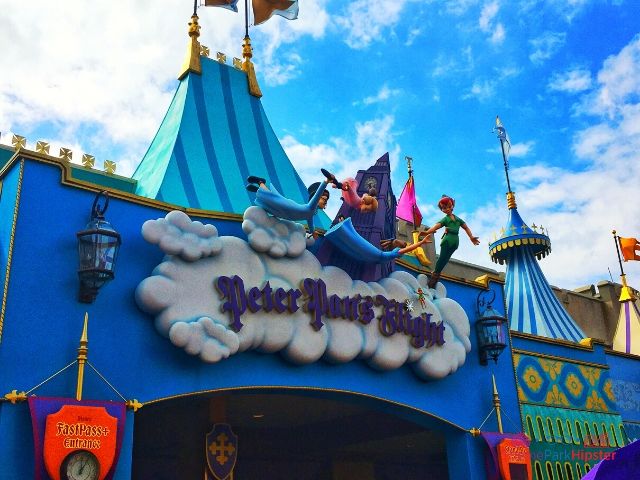 That way you can dine quickly and have quicker access to those attractions for lesser wait times.
4. Dine During the Holidays
I would highly recommend dining at Be Our Guest for dinner during the holiday season. They main dining room, the ballroom is decorated for Christmas complete with a huge Christmas tree.
It also features Angelique from Beauty and the Beast: Enchanted Christmas. This goes for Enchanted Tales with Belle too. Belle's cottage is decked out for the holidays as well. Both feature intricate details in their trees.
5. Visit Enchanted Tales with Belle
Enchanted Tales with Belle encourages interaction so even adults should try to join in too! This is a great photo-op with Belle as this is the only place in Magic Kingdom you can meet her.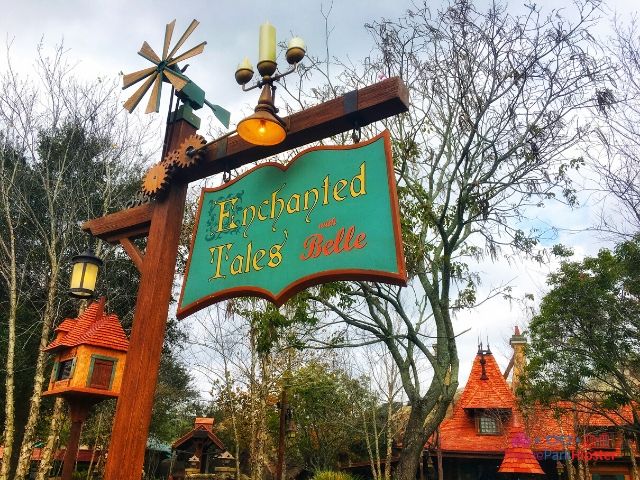 6. Know Where to Take the Best Photo of the Beast's Castle
The best place to get a good photo of Beast's castle from the forced perspective angle is near the back of Cinderella Castle. It's also a nice place to watch the fireworks go off if you don't mind missing the projections.
7. Discover the Hidden Details
Be sure to take in the details of the castle entrance at Be Our Guest. The stained glass mural of belle and beast, as well as the gargoyle statues are not to be missed.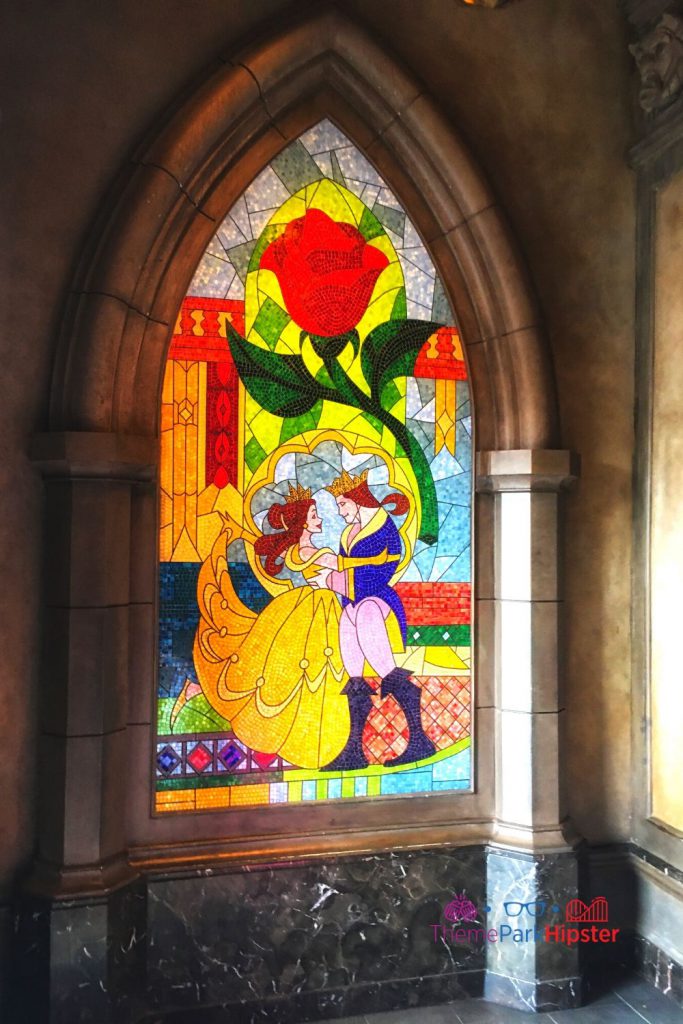 The whole place is teeming with great Instagram opportunities!
Ready to start planning your next Disney World vacation? Listen to the latest podcast episode on Apple or on your non-Apple device now!
Final Thoughts on the Beast's Castle at Disney World
Beast's Castle in New Fantasyland is a wonderful example of being more than what it seems to be.
At first, it seems to be just a grandiose, mystical and fantastical immersion piece added by Disney. But the way they include it into different parts of the area to tie it together, like Enchanted Tales with Belle and using it as a magical portal, is all part of the Disney Magic.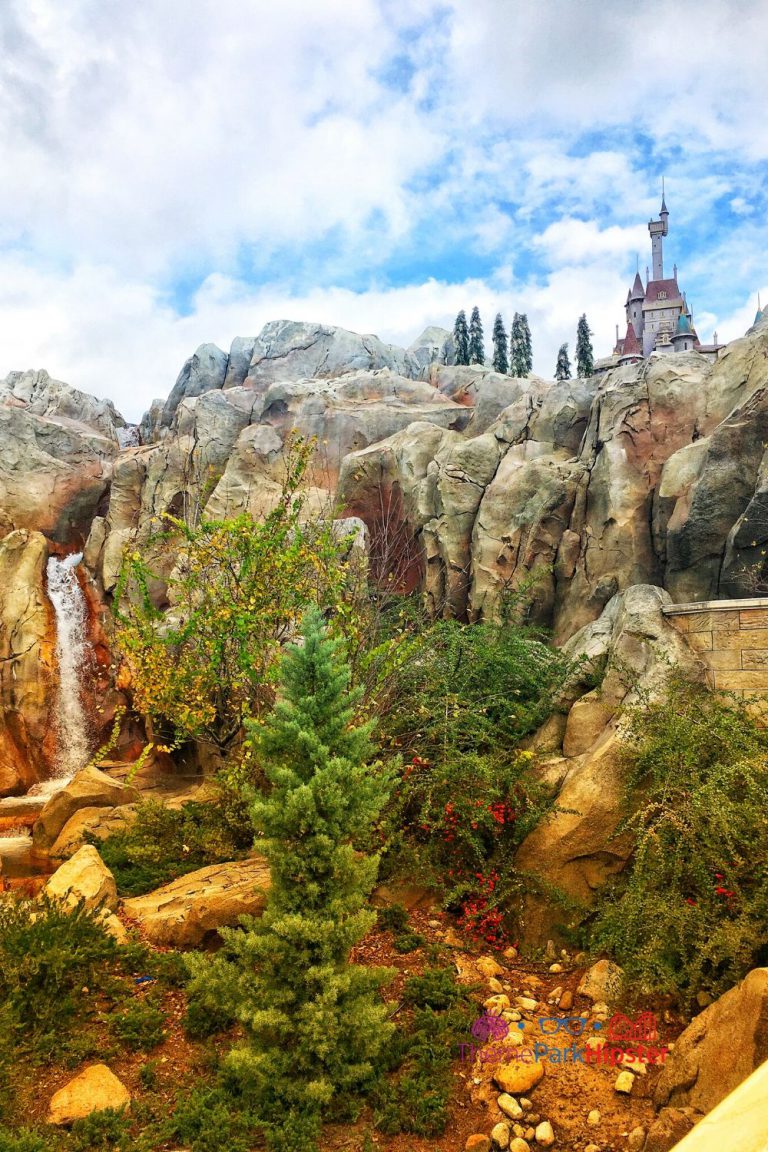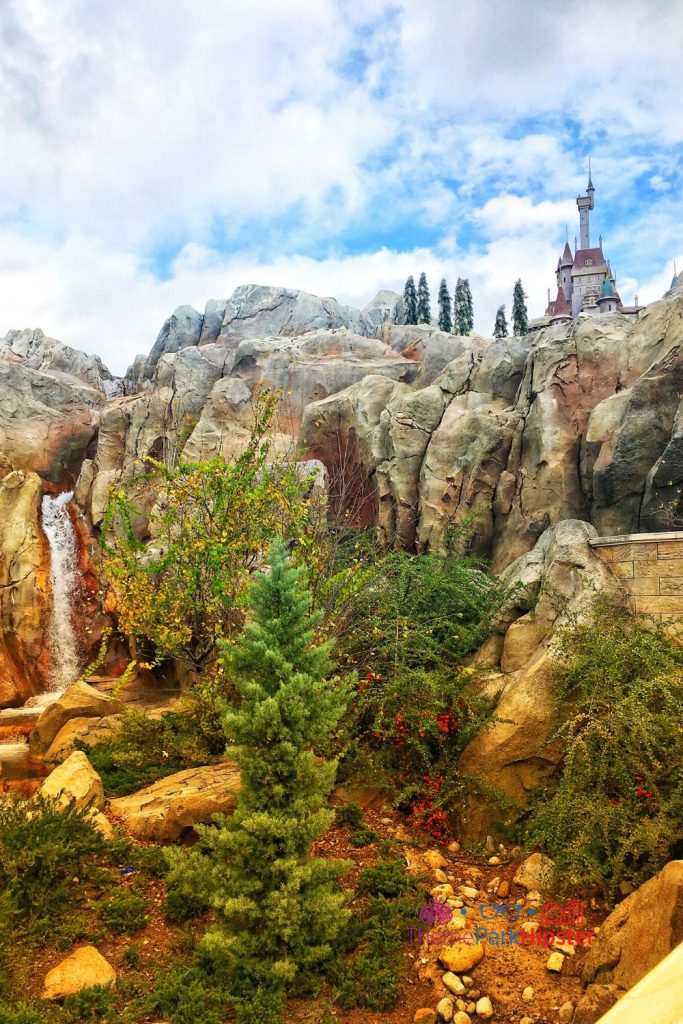 The Be Our Guest restaurant is considered the crown jewel of Magic Kingdom as far as dining right after Cinderella's Royal Table. And let me tell you, the grey stuff truly is delicious and worth the trip!
The forced perspective of the castle draws you in just as in drew in Maurice and Belle and you'll be readily enticed to see what stories come to life for you in Belle's story once you enter the castle.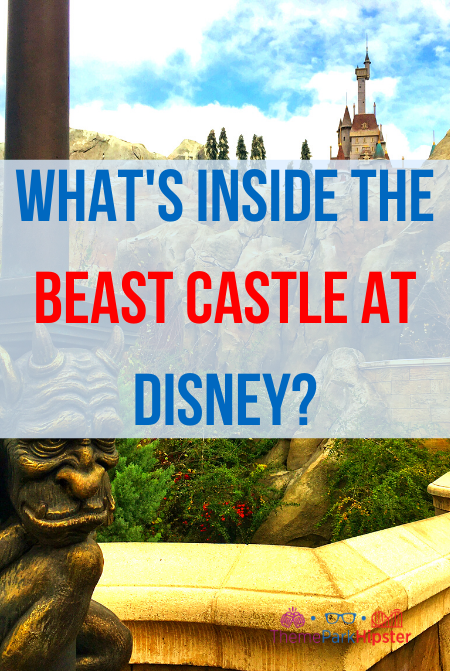 What is your favorite part of visiting this New Fantasyland area? Let us know in the comments below!
Until next time, Happy Park Hopping Hipsters!
About the Author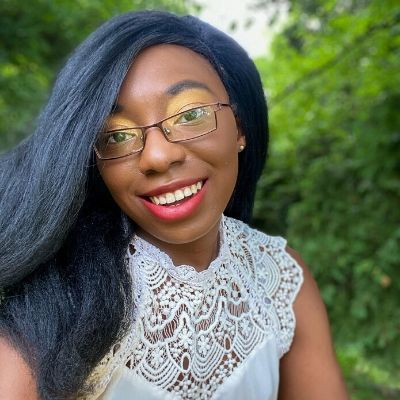 Victoria is a professional solo traveler here to make your solo trips as stress free AND enjoyable as possible for you.
She has over 5 years of Disney and Non-Disney travel experience and was featured by POPSUGAR as one of the Top 50 Black Disney Creators you should follow.
She is a Proud Native to Baltimore, Md but always will call Disney World home. You can find her at Disney Tea with V.
Planning a trip soon? If so, read the Disney Vacation Planning Guide for your next dream trip!