When I heard that Disney had recreated Gaston's Tavern, I bust out my yellow ball gown and rode my horse all the way to Orlando. Well, almost.
The Beauty and the Beast is a tale as old as time and is as addictive as the song. I have watched it myself over five times.
Although Gaston was a villainous piece of toxic masculinity and everyone who watched him dance or speak (or literally do anything) cringed internally, he is one of the main characters.
And as a tribute to that (and his ginormous ego) Gaston's Tavern actually has a statue/water fountain of Gaston at the entrance.
Now that made me want to go there more than ever. So I did. And guess what? It is literally a perfect replica!
THIS POST MAY CONTAIN AFFILIATE LINKS. PLEASE READ MY DISCLOSURE FOR MORE INFO. Which means if you click on certain links, I may receive a small commission at no additional charge to you.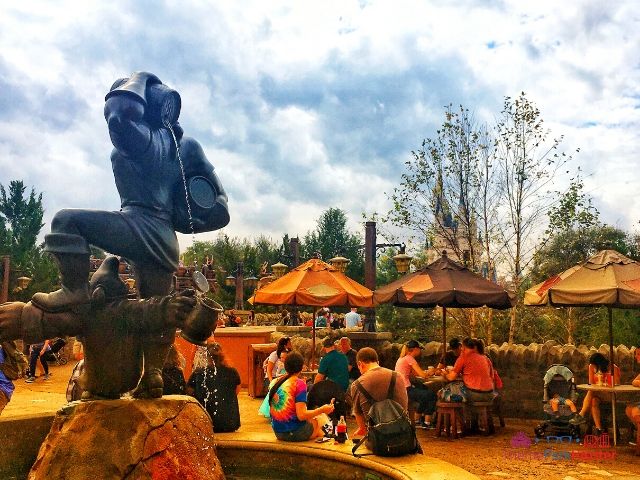 What to Expect at Gaston's Tavern
Over the fireplace (there is a fireplace!!) hangs a life-size portrait of Gaston himself while barrels of beer line up against the walls. It serves a mean cinnamon roll and (drum roll) the LeFou Brew!
So, I am going to take all you ThemeParkHipsters with me to Fantasyland at Disney World and give you a taste of Gaston's expensive lifestyle (figuratively, the food is priced normally).
ORDER NOW to secure your Orlando theme park ticket reservation in the parks! GET MY TICKETS.
The Backstory of Gaston and Gaston's Tavern
Just in case you have been living under a rock and don't know who Gaston is, I have prepared a short summary for you.
In a quaint old French town, there was a beautiful girl called Belle. Belle was an introvert and the first and only love were books. She lived with her father who wasn't very wealthy but with whom she had a very loving relationship.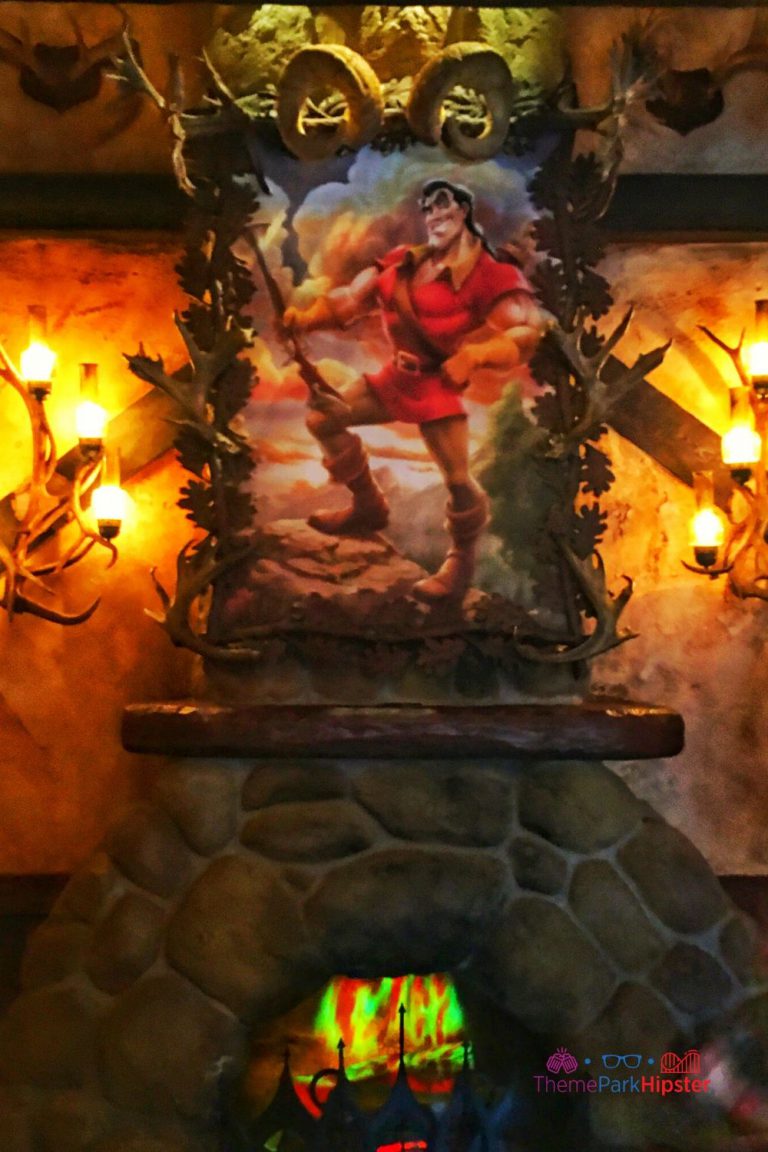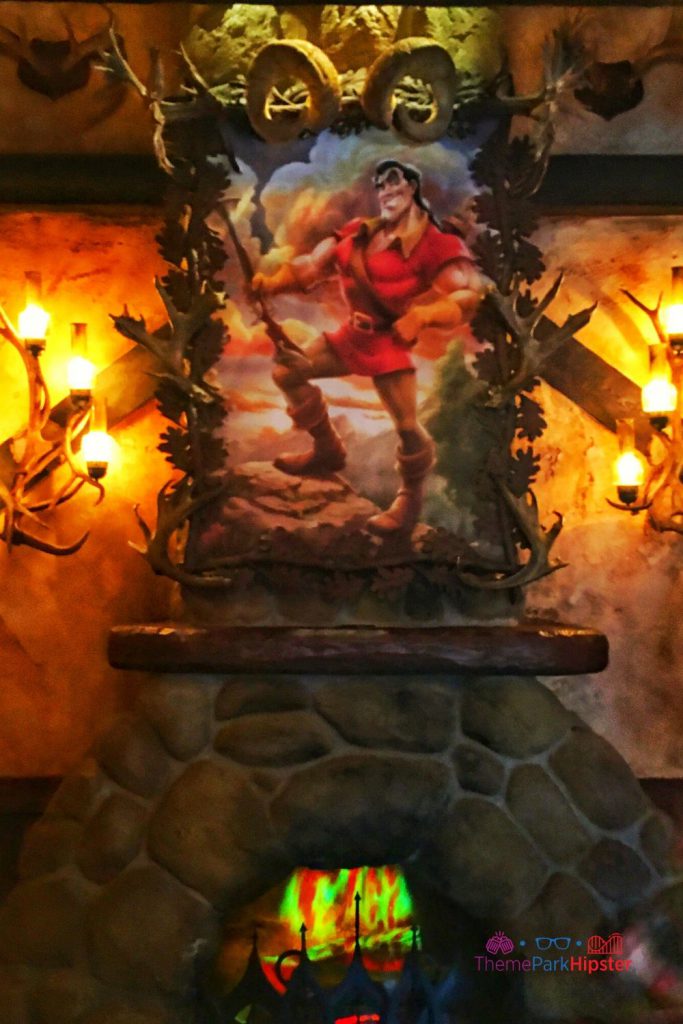 First Appearance of Gaston's Tavern
Gaston was a very handsome and wealthy man with the biggest ego on the planet. He prided himself on being masculine and a ladies' man. The only problem was that Belle wouldn't give him the time of the day and he (obviously) wanted her for that very reason.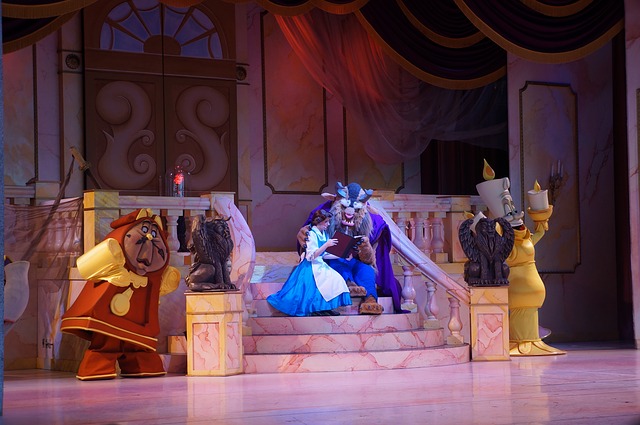 All these traits were revealed in a musical number at Gaston's Tavern with his namesake song.
Anyways, back to our story. So one day, Belle's father is captured by a beast who lives in a castle deep in the forest. Belle goes looking for him and offers herself in exchange for her dad's freedom.
Second Appearance of Gaston's Tavern
When the dismayed father returns to the village, no one believes him. This is the first scene that takes place in Gaston's Tavern. They all, led by Gaston have a party while making fun of the poor father.
Meanwhile, Belle and the Beast slowly fall in love. The Beast lets Belle go visit her father for a week because he was ill and she leaves him with a magic mirror that basically acts like a FaceTime videocall.
Third Appearance of Gaston's Tavern
Gaston finds the mirror, learns that the Beast certainly exists and that he possesses a considerable amount of wealth.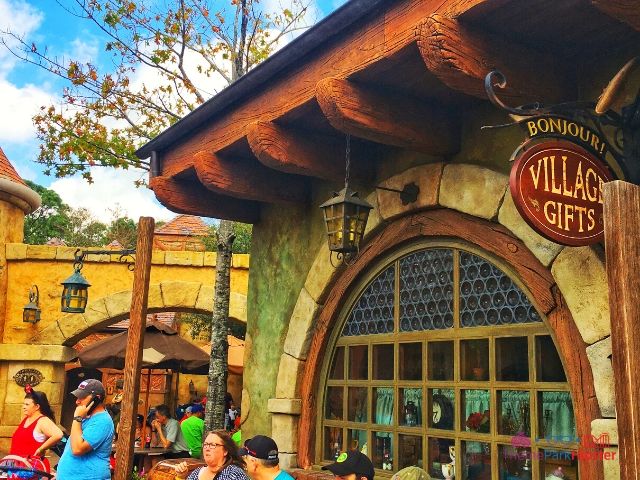 This is the next scene shot in Gaston's Tavern where Belle and her father are locked up in a van while the villagers led by Gaston drink beer and polish their swords in the hopes of killing the Beast and getting rich.
There is a huge fight at the castle (and sorry about the spoiler) Gaston is defeated. Belle rushes to the injured Beast and proclaims her love for him which transforms him into a prince. They get married and live happily ever after.
A standard Disney movie, but the music and theatrics truly make it special. Gaston's character, though hateful, is iconic.
I still tear up every time. Every. Single. Time.
Ready to plan your theme park trip? Watch the best vacation planning tips on YouTube. Get started here!
Gaston's Tavern Menu
And now for the juicy bit! Gaston's Tavern does, in fact, serve actual food that is not beer (or should I say non-alcoholic beer?). As it is a quick-service restaurant, you will also find snacks galore. I'll let you choose for yourself: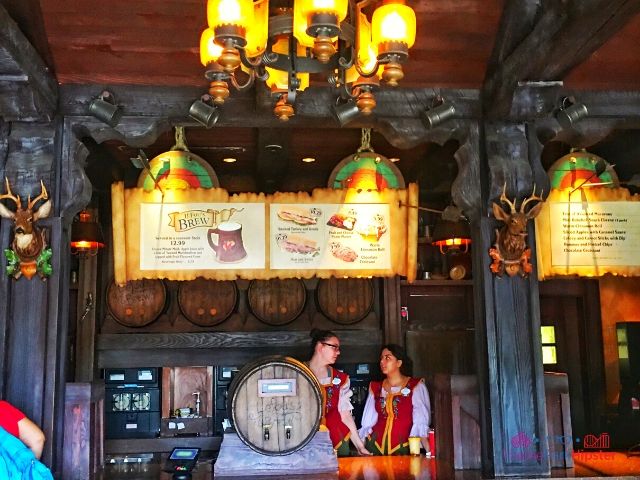 Main course and snacks:
Pork Shank (for all the manly men out there)
Assorted Sandwiches
Mix Vegetable Cup with Dip
Hummus and Chips
Desserts:
Warm Cinnamon Roll
Chocolate Croissant
Mixed Fruit Cup
Sliced Apple with Caramel Sauce
Drinks:
Le Fou Brew(The signature drink consisting of frozen apple juice with hints of marshmallow topped with passion fruit-mango foam. It can be served in a plastic cup or a souvenir goblet.)
Assorted Soft drinks
Juice
Milk
Water
Ready to start planning your next Disney World vacation? Listen to the latest podcast episode on Apple or on your non-Apple device now!
What to Know Before You Go
Now that we have the basics covered, let's go through some of the most commonly asked questions.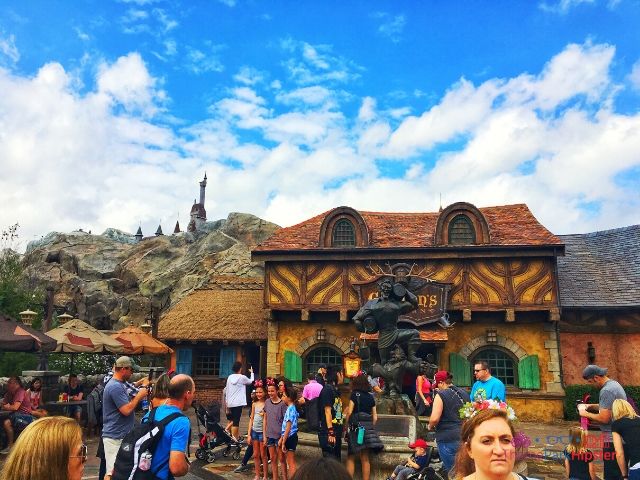 Is Gaston's Tavern open?
Gaston's Tavern was temporary due to the 2020 pandemic, but is not back open and operating.
What is the LeFou Brew made of?
LeFou Brew is simply made of frozen apple juice with hints of marshmallow topped with passion fruit-mango foam.
Earlier, the foam was marshmallow based to make the drink look more like beer. Another fun fact– the LeFou Brew is named after Gaston's closest companion and admirer and literally means 'the Fool' in French. 
Does Gaston own the tavern?
There is a confusion in the draft of the script and the final script regarding this. Gaston is implied to be the owner in the movie. However, in the first draft, there was a different character who played the role of owner.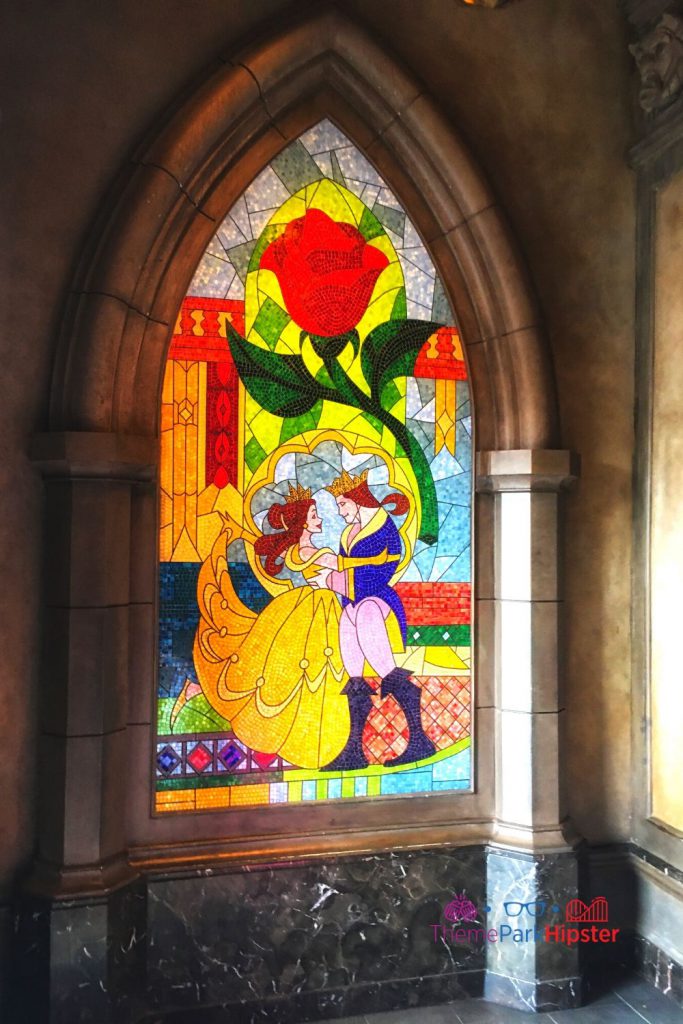 Is Gaston's Tavern quick service?
Yes, Gaston's Tavern is a quick-service restaurant. It serves food across the counter and has takeaway options as well as many snacks.
Is Gaston's Tavern on the dining plan?
Good question! And yes, it is most definitely on the Disney Dining Plan! And guess what? It's offered as a Snack Credit!
Is LeFou brew alcoholic?
Nope. LeFou Brew is simply made of frozen apple juice with hints of marshmallow topped with passion fruit-mango foam. Therefore, it is completely non-alcoholic. It can be served in a plastic cup or a souvenir goblet.
Planning a trip soon? If so, read the Disney Vacation Planning Guide for your next dream trip!
When did Gaston's Tavern open?
Gaston's Tavern opened in Disney World in 2012 much to the joy of all Beauty and the Beast lovers (is there a name for this fan group? Beastheads? The Beautys?).
Is Gaston's Tavern and Be Our Guest Restaurant the same?
Although the two restaurants are from the same movie– Beauty and the Beast, they are decidedly not the same! Be Our Guest Restaurant is a more high-end fine dining experience whereas Gaston's tavern is… well, a tavern.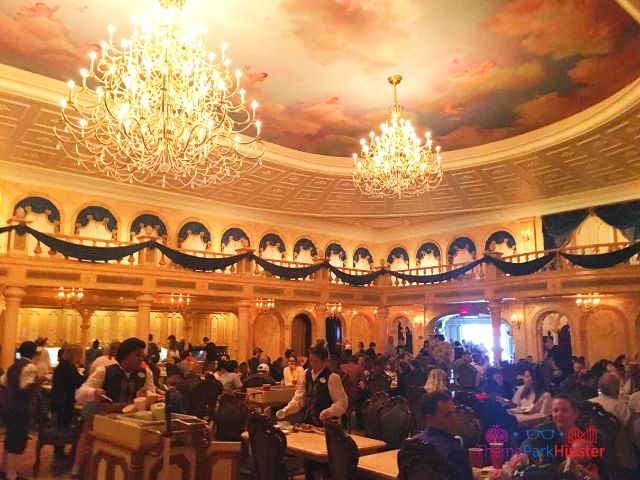 5 Things You Did NOT Know About Gaston's Tavern
Gaston's character was actually not there in the original Beauty and the Beast. The screenwriters specifically wrote his character to amp up the drama. If you really think about it, Gaston's Tavern never really existed in the original story either.
The real villains in the Beauty and the beast story were Belle's sisters (who have been strategically cut out in the latest movie). They were jealous of how rich the Beast was and how well he was treating Belle. 
Another thing that never happened in the movie was the fight after the villagers and Gaston left the Tavern to go kill the Beast. Belle's sisters simply begged Belle to stay with them a little longer which put the Beast's life in jeopardy due to the dark spell he was under.
Le Fou was Gaston's closest friend and admirer/worshiper. His name quite literally means 'The Fool' in French because of his poor choice in friends (well, friend).
The LeFou drink was actually created by Disney to compete with the super-popular Butterbeer at Universal Studios. What you prefer, of course, depends on you!
Theme Park Hacks at Your Finger Tips. Plan your next vacation with the latest tips and tricks on the ThemeParkHipster App. Download Today!
Final Thoughts
And now we come to the end of this magical (and musical) journey. Gaston's Tavern is definitely an attraction you should visit (if not eat at). There are many more components to the tavern that you can explore for yourself.
You can try and take a picture with Gaston. Although you should remember that NOBODY poses for pictures like Gaston. In case you missed his first musical number, that is basically what he says all along.
Don't forget to try the Warm Cinnamon Roll, even pictures of it make me salivate. It is the yummiest thing you will ever eat!
Also, try the LeFou Brew and tell me if it actually poses any sort of threat to Butterbeer (I love Beauty and the Beast but the audacity to think that one can actually compete with Harry Potter…).
A fair warning though– I have been told that it is too sweet for those who don't have a sweet tooth.
So raise a glass to the inventive screenwriters who produced a hateful villain out of thin air, due to whom we can drink and make merry at Gaston's Tavern (and throw shade at Gaston of course). I am also told that the pork shank is mouthwatering so you could also make that a meal!
Either way, I hope you enjoyed your virtual trip there and enjoy the real trip even more (because I know you are definitely going there someday!).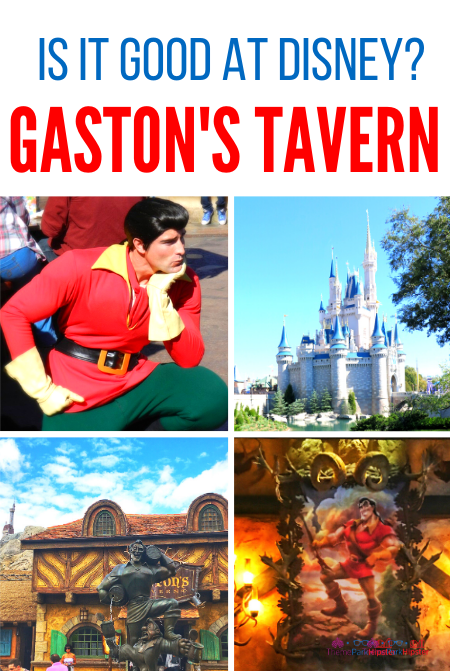 If you have any questions, comment down below and fire away any questions you may have about this Disney dining location, I will make sure to answer it!
Until next time, Happy Park Hopping Hipsters!
UP NEXT: Incredible Food at the Friar's Nook in the Magic Kingdom